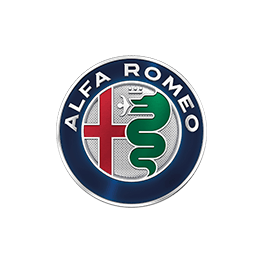 Alfa Romeo
Italian manufacturer Alfa Romeo has a relatively small range of cars that aim to offer premium quality, a sporty flavour and a little extra style. For many buyers it is this combination of style and image - as well as the history of the brand itself - that leads them to choose an Alfa over more practical alternatives.
Which Alfa Romeo is right for me?
If practicality is important then the Stelvio SUV is the pick of the Alfa Romeo range. It shares some of its mechanicals with the equally-impressive Giulia saloon, but the taller body means additional space for passengers and luggage whilst still providing a pleasing driving experience.
The smaller MiTo supermini and Giulietta compact hatchback are attractive to look at, but their older design means a driving experience that is adequate as well as less practical. At the top of the range Alfa Romeo offers sporty versions called Quadrofoglio, as well as the highly-focused (and expensive) 4C sports car.
Tell me something I don't know about Alfa Romeo
Alfa Romeo has a close relationship with Ferrari (both were owned by parent company FCA until recently) and the high-performance Quadrofoglio versions of the Giulia and Stelvio use an engine that is derived from the Ferrari 488 GTB.