Alfa Romeo Giulietta Review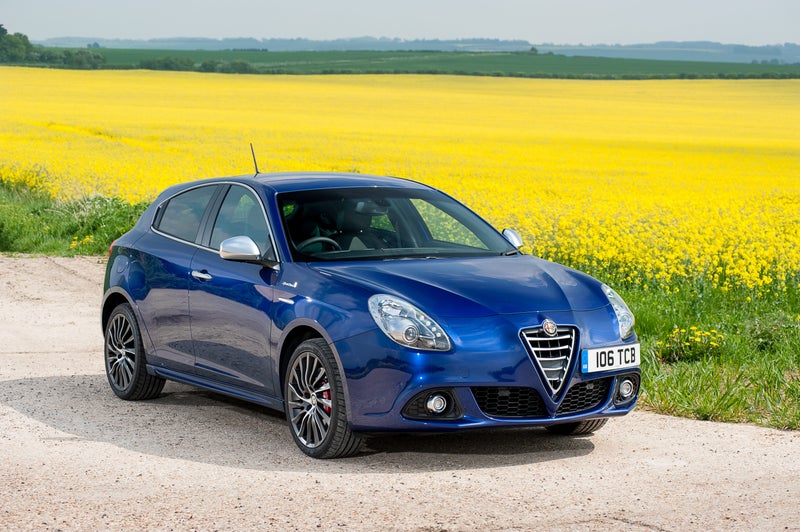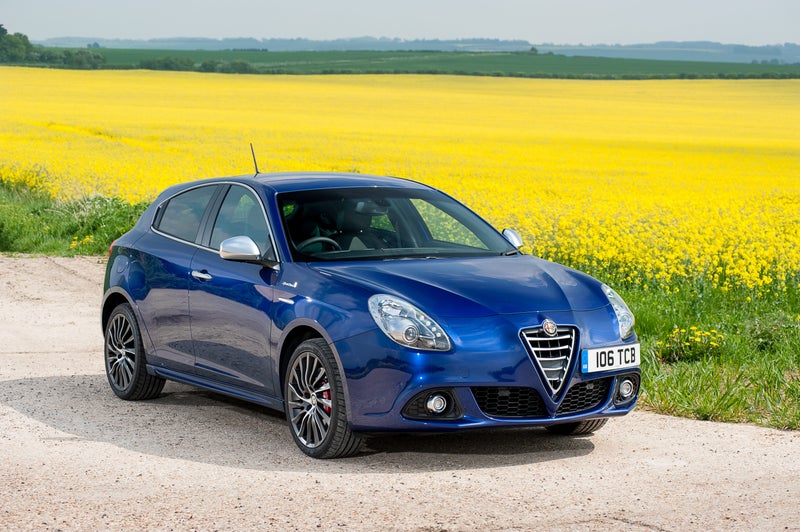 1/10
heycar rating
"Dated hatchback which lags behind"
Launched: 2010

Family hatch

Petrol, Diesel
Quick overview
Pros
Stylish medium-sized hatchback that still turns heads today
Alfa Romeo badge makes more of a statement than mainstream alternatives
Strong line-up of petrol and diesel engines
Cons
Interior feels dated with harsh plastics and isn't particularly spacious
Ride is uncomfortably firm, especially on models with sports suspension
Alfa Romeo has a questionable reliability record
Overall verdict
On the inside
Driving
Cost to run
Prices and Specs
Common questions
Overall verdict on the Alfa Romeo Giulietta
"There are lots of excellent family hatchbacks on the market - the Volkswagen Golf, Mazda 3 and Ford Focus to name a few. Sadly, the Alfa Romeo Giulietta isn't one of them."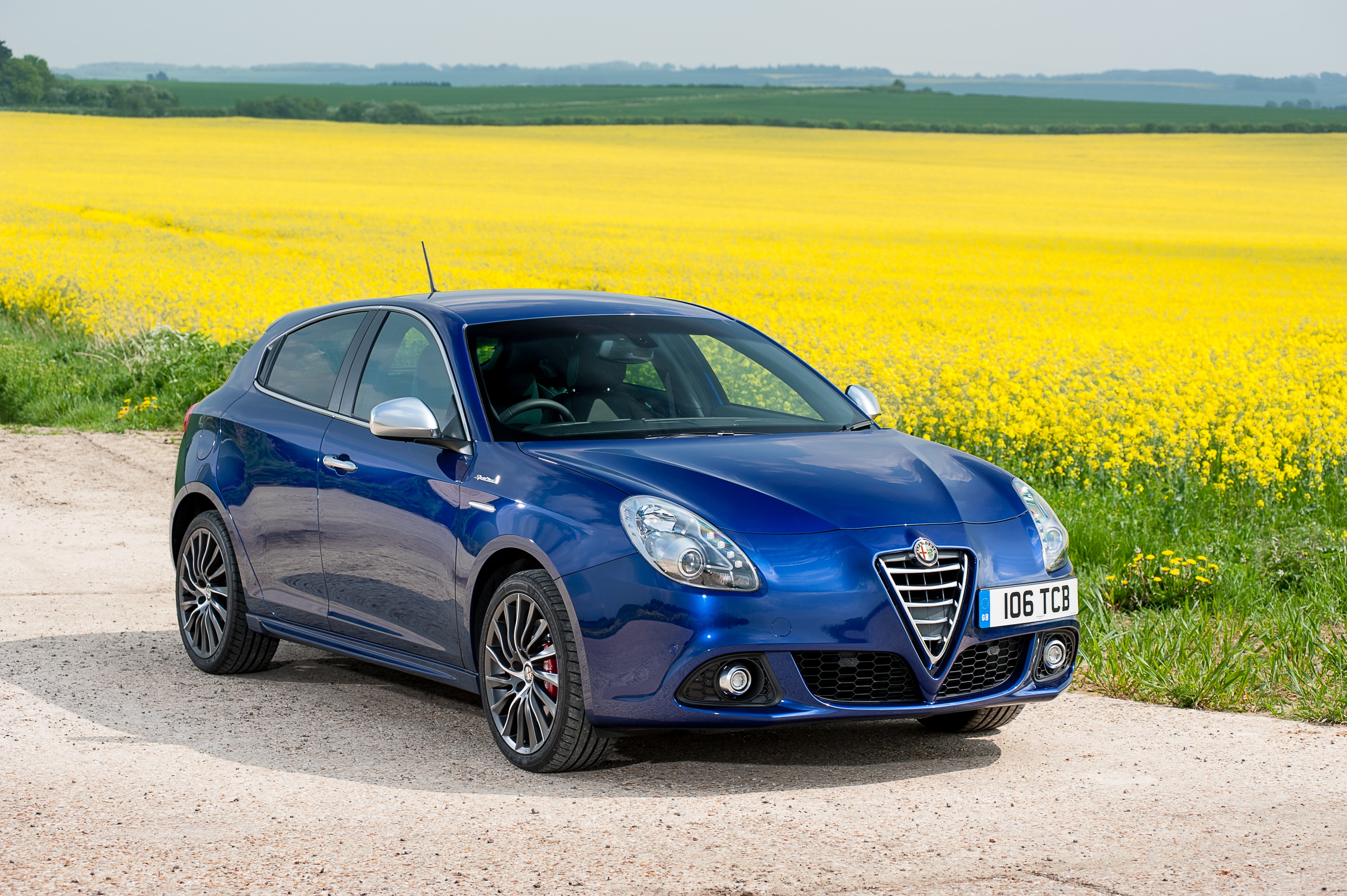 While it might turn heads with attractive looks, it has a sub-standard interior with not very nice materials and a low-quality feel. It doesn't have practicality going for it, either. The driving position is awkward and it's uncomfortable in the back. The boot space is also meagre and access is tricky thanks to a high boot lip. So it's not off to a flyer...
It's not really surprising that the Alfa Romeo Giulietta falls behind rivals in so many areas when it's been on sale since 2010, although there have been various attempts to bring it up-to-date over the years. Unfortunately, not with much success.
The touchscreen may have been flashy when it was introduced in 2014, but now looks decidedly dated - especially the tiny 5.0-inch display on Giulietta and Super models. Speciale and Veloce trim levels come with a larger screen with sat-nav as standard, but it's frustrating to use with old-fashioned graphics. There's no Apple CarPlay or Android Auto, either - this car's far too old for that.
The engine line-up is at least one of the Giulietta's strong points. Most buyers will be best opting for the 1.4-litre turbo petrol while if you're going to be doing big miles, look at the 2.0-litre JTDM-2 diesel engine.
If sporty is your thing (this is an Alfa after all), there's also a Veloce model, previously badged the Cloverleaf and intended to rival stuff like the Volkswagen Golf GTI and Ford Focus ST.
With a new list price of £30,000, the less said about this the better - it's just very underwhelming, considering it has 240PS. It's less Veloce and more Blando. To make it even more dull, there's a 2.0-litre diesel version. We'd give both a miss.
All Alfa Giulietta models come with Alfa Romeo's gimmicky DNA drive mode selector, giving you the choice of Dynamic, Natural and All-weather modes. The former makes it too eager to react to inputs (making it jittery and unnerving to drive), while the latter does the opposite. In short, just leave it in normal.
Although the Giulietta is pretty good to drive, the steering has about as much life as a corpse and the Alfa doesn't corner as well as a Ford Focus. The ride is also particularly harsh, especially on models fitted with the firmer sports suspension.
The Giulietta should be fairly cheap to run, although it's not as economical as many rival hatchbacks. High CO2 emissions make it pricey for company car drivers (and expensive in car tax for older models), while Alfa Romeo's poor reliability record is likely to be a concern once the three-year warranty has expired.
As you might have gathered, the Giulietta has very little going for it. It wasn't as good as rivals when it was new in 2010 and unlike a fine wine, it hasn't got better with age... It's certainly not one of the best hatchbacks you can buy right now.
Is the Alfa Romeo Giulietta right for you?
You should only give the Alfa Romeo Giulietta consideration if you want a stylish hatch that's a bit different to everything else.
As a hatchback, it's compromised - it puts styling above everything else, but the advantage of that is a car that still looks great after 10 years of production. It sells in relatively small numbers, meaning you're unlikely to be shown up by another one in the supermarket car park. The Alfa Romeo badge is still a desirable one, too, and a bit classier than a Ford or Vauxhall.
If you're after a hatchback that's great to drive, the Giulietta could fit the bill. The trade-off is a firm ride, plus it's not as enjoyable as a Ford Focus. It's better than most though, such as the snooze fest that is the Vauxhall Astra.
What's the best Alfa Romeo Giulietta model/engine to choose
The entry-level Giulietta is fairly basic, while the Speciale model is expensive and comes with sports suspension which ruins the ride. We reckon the Super model is the sweet spot in the range,as it comes with rear parking sensors, cruise control and front fog lights. There's even a cooled glove box to keep your tiramisu chilled.
We reckon the 1.4-litre petrol will suit the majority of buyers. Even the entry-level 120PS version is decent, offering surprisingly peppy performance, although go for one of the more powerful engines if you regularly drive out of town. If you're a seasoned motorway mile muncher, the diesel is the obvious choice - the 1.6-litre is cheap to run.
Then there's the hot-hatch-rivalling Veloce model, which is available with a powerful 240PS petrol and rivals things like Focus ST and Golf GTI. It's expensive and simply isn't good enough compared to the competition.
What other cars are similar to the Alfa Romeo Giulietta?
There are some excellent family hatches on the market - the majority of which better the Giulietta in most areas. The Ford Focus is better to drive and offers good value for money, while the Volkswagen Golf's interior is in another league entirely.
A Mazda 3 should be on your shortlist if you're looking for a left-field choice with attractive looks, while the Toyota Auris or Corolla are reliable choices with hybrid engines. Then there's the ultra-dependable Honda Civic, which would be our choice here. If it's dependability you want, look at a Kia Ceed.
Comfort and design: Alfa Romeo Giulietta interior
"The Giulietta's front seats are comfortable enough provided you're not particularly tall (in which case, you will find your head touching the roof). Only Speciale and Veloce models come with height adjustable front seats and, even with plenty of seat and wheel adjustment for the driver, it still seems difficult to get comfortable in the driver's seat."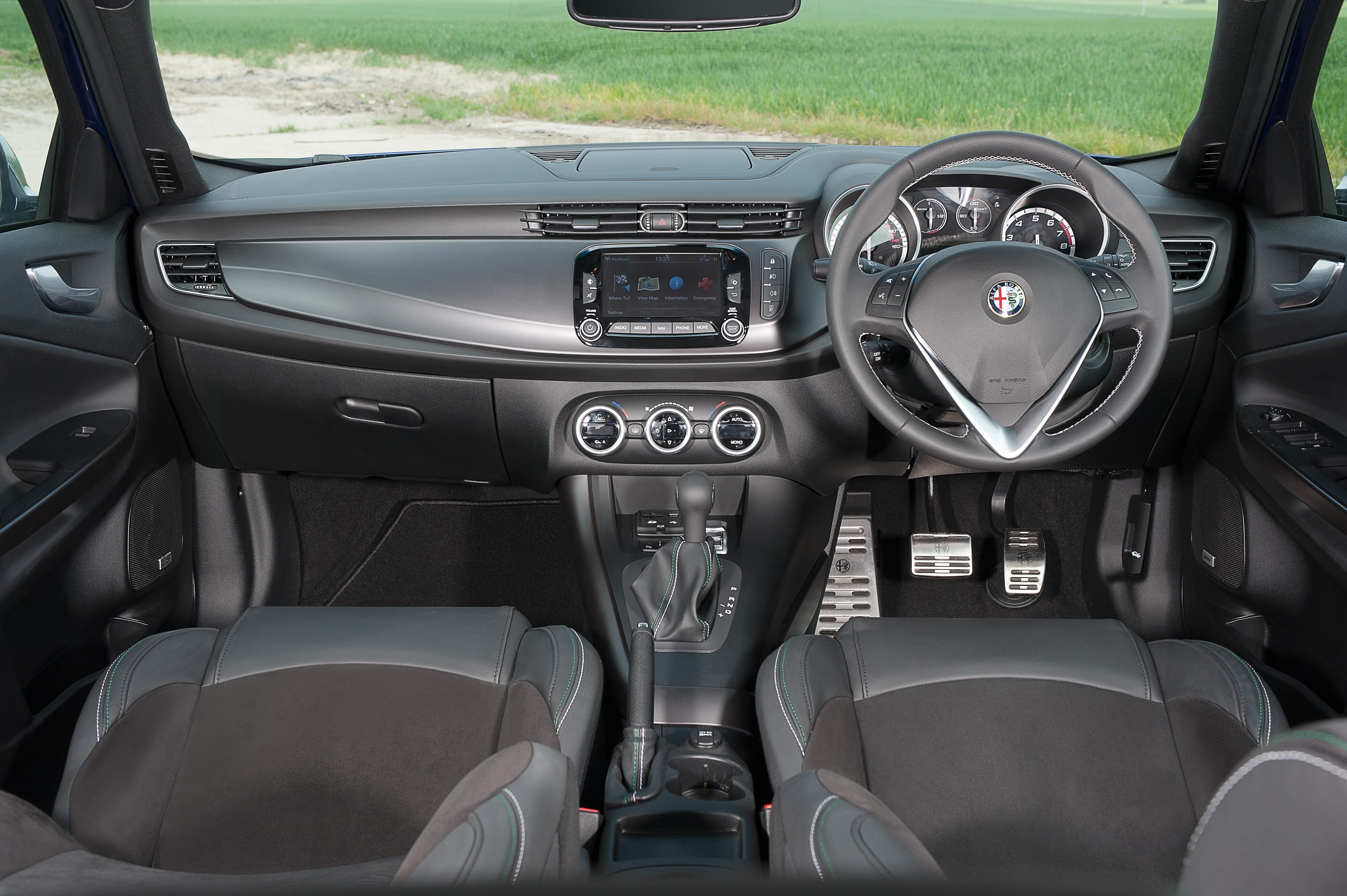 That wouldn't be too much of an issue, but the pedals are awkwardly placed - too close together, making it all too easy to hit the brake and accelerator at the same time if you've got big feet. And not like a clown either.
It's a fairly drab and dated cabin but on the plus side it's functional. There are plenty of conveniently placed buttons making it easy to do things like turn your fog lights on or adjust the volume of the radio while on the move.
The dials are clear enough (aside from increasing in 20mph increments) but look dated compared to the fancy digital dials of modern rivals. Then there's the cruise control stalk, which seems like an afterthought compared to having buttons on the steering wheel.
The gear stick looks like a tacky aftermarket accessory, while the awful DNA driving mode selector would look better if it simply wasn't there.
Quality and finish
Any ideas that the Alfa Romeo Giulietta might be a premium rival to the likes of the Audi A3 are soon dashed when you sit in the thing. There are harsh plastics aplenty, while the buttons feel flimsy and illogically laid out. It's as though the design budget was spent on the exterior, with the interior merely an afterthought.
Updates made in 2014 did offer some improvements over the original Giulietta. But don't get excited. There are now more comfortable seats and new trim on the dashboard and doors. It still feels massively dated though, which isn't surprising when rivals have moved through several generations since the Giulietta first arrived.
The Speciale model does seem a bit more upmarket, thanks to part-Alcantara sports upholstery, shiny dash inserts and a flat-bottomed steering wheel. The Veloce takes this further with sports seats, but this doesn't feel as special as you'd hope for from a Golf GTI competitor.
Infotainment featured on the Alfa Romeo Giulietta
Alfa Romeo Giulietta and Giulietta Super models come with a 5.0-inch infotainment system. It looks tiny compared to the huge, modern touchscreen systems found in rivals - but it does the job. Kinda.
There's no navigation, but it does have DAB radio and Bluetooth. There's even a CD player if you remember those. It will listen to voice commands, although not particularly well (ask it to phone someone in your phonebook and you risk accidentally calling that ex from three years ago).
Speciale and Veloce models come with a bigger 6.5-inch media unit, complete with Alfa Romeo's GPS navigation system. There's no Android Auto or Apple CarPlay, though. Did we mention the Giulietta was a bit dated?
On the plus side, Alfa Romeo's media system is fairly easy to navigate. There are physical buttons providing shortcuts to things like the radio and navigation, as well as a knob for the volume and useful buttons on the steering wheel.
There are also physical controls for the climate control system, too - meaning you can change the temperature without having to search through the infotainment system.
Space and practicality: Alfa Romeo Giulietta boot space
While the Alfa Romeo Giulietta might have stylish looks on its side, its swooping roof and relatively short distance between the front and rear wheels translates to a cramped interior.
There's plenty of adjustment in the driver's seat and steering wheel, but it's difficult to find a comfortable driving position. The footwell is cramped and the pedals are awkwardly positioned, making it too easy to hit the accelerator and brake pedals at the same time. The steering wheel can easily obscure the speedo too. It gets worse...
Storage space in the cabin is pretty poor. The door bins are irritatingly small while the glovebox isn't big either. The positioning of the pointless DNA drive mode selector means you can't place your phone in what would be a useful place to have your phone, while the cup holders are very small. Espresso anyone?
All but the cheapest Alfa Romeo Giulietta models come with a front armrest, which features a small amount of storage space, while a rear armrest is an option as part of the Comfort Pack on Super models. This also features a third rear head restraint and a through-load luggage system.
There's considerably less room in the back than rivals like the Honda Civic and Ford Focus. Adults, even those without quiffs, will complain about the sloping roofline hindering headroom, while their knees dig into the seat in front.
There's more room for kids, although it does feel claustrophobic back there thanks to the small windows. Isofix points on the outer rear seats mean the Giulietta can at least accommodate two child seats, while the rear doors open wide enough to make access fairly easy.
However, a high lip makes access to the boot difficult, although the 350-litre boot is just about acceptable for a car of this size. The 60/40 split folding rear seat means this can be increased to 1045 litres when you need to prioritise luggage over passengers.
All models come with a steel space-saver spare wheel - which is a bonus when most cars this size are increasingly relying on tyre repair kits.
Handling and ride quality: What is the Alfa Romeo Giulietta like to drive?
"If you're looking for a car that's fun to drive, an Alfa Romeo could be a good option. The Guillietta certainly handles very well, with plenty of grip and decent steering. That said, the steering is best when the DNA drive mode selector is left in Natural mode - select Dynamic and it adds weight artificially, which isn't pleasant at all."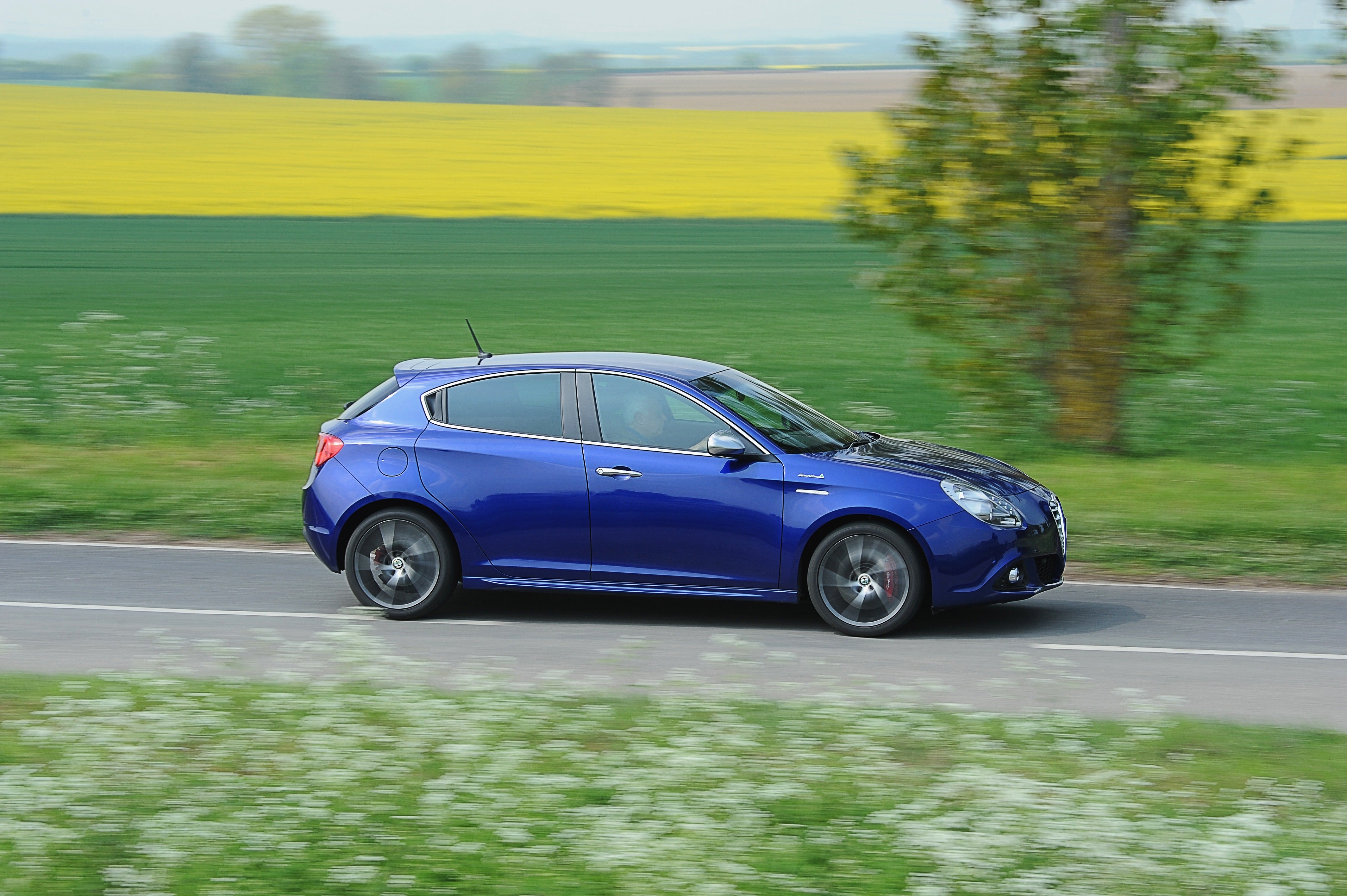 There's a little more lean in the corners than more modern rivals, although it's an easy car to drive around town due to light controls. Rear visibility is a bit of an issue because of the thick rear pillars, but rear parking sensors are standard on all but the cheapest Giulietta. A rear camera isn't available, unfortunately.
Ride quality is another area in which the Giulietta falls short of competition, but it is heavily dependent on specification.
The standard and Giulietta Super models come with standard suspension which is fine, especially when combined with the smaller 16-inch wheels. It becomes flustered when hitting bumps at high speed but most of the time it's comfortable enough.
The Speciale comes with sports suspension and bigger 18-inch wheels, which provide a noticeably firmer ride. As such, it shudders over potholes and transfers a lot of road noise into the cabin at higher speeds.
While other hot hatches come with adaptive suspension, meaning you can press a button to choose between firmer and more comfortable modes, the Giulietta Veloce features the same sports suspension as the Speciale. It's a little more acceptable in the sporty Veloce - the firmer ride being a trade off for its direct handling.
The petrol Veloce model handles its 240PS fairly well, the front wheels only squirming if you treat the accelerator like an on/off switch. With the same sports suspension as the Speciale, there are no trick adaptive dampers here - meaning the DNA driving mode system doesn't make any change to the suspension.
It's not as exciting as rivals like the Golf GTI and Focus ST, though. The steering is quite light and there's still a surprising amount of body roll, even with the sportier suspension setup. It just doesn't feel that special.
Alfa Romeo Giulietta engines and gearboxes
Despite remaining pretty much the same since 2010, the Giulietta's engine line-up is one of its best features.
The majority of drivers will be fine with the eager 1.4-litre petrol engine. Even the standard 120PS unit is surprisingly peppy and eager to rev. We think it gives more than enough performance and would be our choice here.
The 1.4-litre is also available with 150PS and a six-speed manual gearbox, or there's a posh 170PS and a six-speed twin-clutch automatic transmission. The auto gearbox isn't great, taking a while to respond and hampering the performance of the 170PS engine. Unless you really want an automatic transmission, stick with a manual.
If you cover high miles, go for a diesel - but don't be tempted by the improved fuel consumption unless you're a regular motorway driver. Just like most modern diesels, Alfa Romeo's JTDM units can become problematic if they're mainly used for short journeys.
The 1.6-litre diesel is the engine of choice for company car drivers and, while it's pretty slow on paper (accelerating to 62mph in 10 seconds), it feels quick enough thanks to the high amount of torque available at low engine speeds. The 150PS 2.0-litre diesel, meanwhile, has a bit more urgency - ideal for motorway driving.
The top Veloce model is available with a 175PS version of the 2.0-litre diesel, although anyone seeking hot hatch thrills should opt for the 240PS 1.7-litre petrol. This is the same engine as the 4C sports car, although it doesn't feel quite as rapid as you'd expect for a Focus ST rival - and it's not helped by the stodgy auto gearbox which is fitted as standard.
Refinement and noise levels
While most cars of this size are now offered with a small, turbocharged three-cylinder petrol engine, the 1.4 used in the Guilia is a bigger four-cylinder engine. As such, it's quieter and more refined than the 1.0-litre engines used in the likes of the Ford Focus and Volkswagen Golf.
It is noisier than many other four-cylinder units and although characterful, you will notice a considerable amount of noise making its way into the cabin as the revs build. We quite like it but, if you're looking for refinement, there are better choices.
As diesels go, the 1.6 JTDM engine is fairly refined, aside from the usual diesel grumble on start-up. There's not a huge amount of vibration that makes its way into the cabin - you won't notice the pedals or gear stick shaking, for example.
The bigger 2.0-litre engines have more performance but a trade off for this is reduced refinement - more noise makes its way into the cabin compared to the 1.6, especially if you hold onto gears rather than changing up early.
Road noise is another area which depends heavily on the size of wheels. As well as providing a more comfortable ride, the standard 16-inch wheels fitted on lower-spec models generate less sound at speed. The worst are the 18-inch wheels, which create considerable noise.
Safety equipment: How safe is the Alfa Romeo Giulietta?
The Alfa Romeo Giulietta was crash tested by independent safety organisation Euro NCAP in 2017. The results were disappointing and it received just three stars out of five.
In its defence, that doesn't mean the Giulietta is fundamentally an unsafe car. It ranked poorly for its safety assist features, which received a rating of just 25 per cent. Alfa Romeo is often behind the game when it comes to technology and the Giulietta's been on sale since 2010, so it's no surprise that its safety tech isn't as up-to-date as it could be.
The Giulietta lost points for lacking active safety features that are designed to stop you having a crash. Things like autonomous emergency braking and lane or speed assist systems just aren't available, despite being fitted as standard on rival models.
If you're in a crash, however, the Giulietta will protect you fairly well. NCAP gave it a 72 per cent score for adult occupants and 56 per cent for children. For adults, it lost points for lacking things like front airbags and seat belt pre-tensioners for those in the rear.
For children, NCAP criticised the lack of Isofix child seat mounting points on the front passenger seat, although they are fitted to the outer rear seats.
Another thing going for the Giulietta is the standard spare wheel. All models come with a space-saver spare wheel rather than the tyre repair kit often found in modern cars.
MPG and fuel costs: Living with the Alfa Romeo Giulietta
It's no surprise that, under official fuel economy tests, the diesel Alfa Romeo Giulietta models are the most efficient. The 1.6 officially returns 50.4mpg (with either the manual or automatic gearbox), while the more powerful 175PS model is good for 51.4mpg. The 120PS 1.4-litre petrol officially returns 38.2mpg.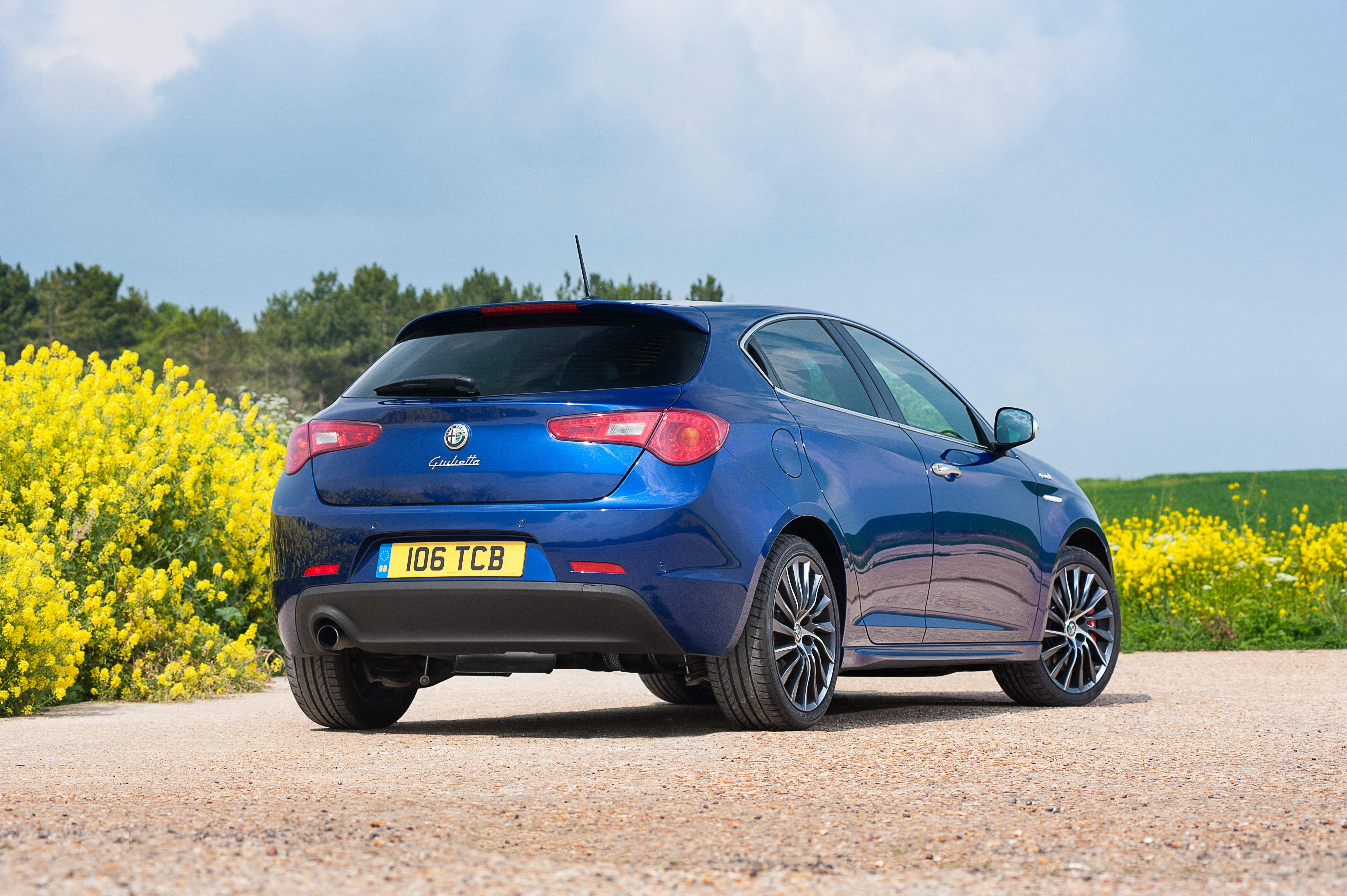 It's no surprise that, under official fuel economy tests, the diesel Alfa Romeo Giulietta models are the most efficient. The 1.6 officially returns 50.4mpg (with either the manual or automatic gearbox), while the more powerful 175PS model is good for 51.4mpg. The 120PS 1.4-litre petrol officially returns 38.2mpg.
These are the figures from the latest official WLTP fuel economy tests, so they should be fairly achievable in the real world. They're less economical than modern rivals, though - and this is true of the Giulietta's CO2 emissions. The most efficient diesel emits 144g/km CO2, which means costs company car drivers significantly more in tax than a Ford Focus.
Alfa Romeo Giulietta insurance groups and costs
Alfa Romeo Giulietta insurance groups range from 15 to 30 which is comparable to rivals, meaning it shouldn't cost any more to insure than a similar Vauxhall Astra or SEAT Leon.
Obviously, the more powerful the engine, the more it's likely to cost in insurance. The 120PS 1.4-litre petrol should be the cheapest to insure, particularly if you're a young driver with heftier premiums.
Veloce models, meanwhile, are the priciest - with the petrol version being in insurance group 30. On the bright side, the Giulietta Veloce's rarity might mean that fewer have been crashed compared to more mainstream hot hatches, so it's worth seeking insurance quotes before dismissing it entirely.
VED car tax: What is the annual road tax on a Alfa Romeo Giulietta?
Buy an Alfa Romeo Giulietta registered after April 2017 and you'll pay a flat £150 a year for your VED regardless of which engine you choose. It's impossible to spend more than £40,000 on a Giulietta, so you won't pay the government's premium car tax.
Buy a used Giulietta registered before 31 March 2017 and VED will be based on CO2 emissions. Hot Cloverleaf models (as the Veloce was previously badged) are a hefty £260 a year VED thanks to their high emissions under NEDC tests, but the good news is the 1.6 diesel - at the other end of the scale - costs just £20 a year tax.
Alfa Romeo Giulietta price: How much should you pay for a used one?
A new Alfa Romeo Giulia starts from a smidgen under £20,000 for a standard 1.4-litre petrol, rising to close to £30,000 for the 1.7-litre petrol Veloce model.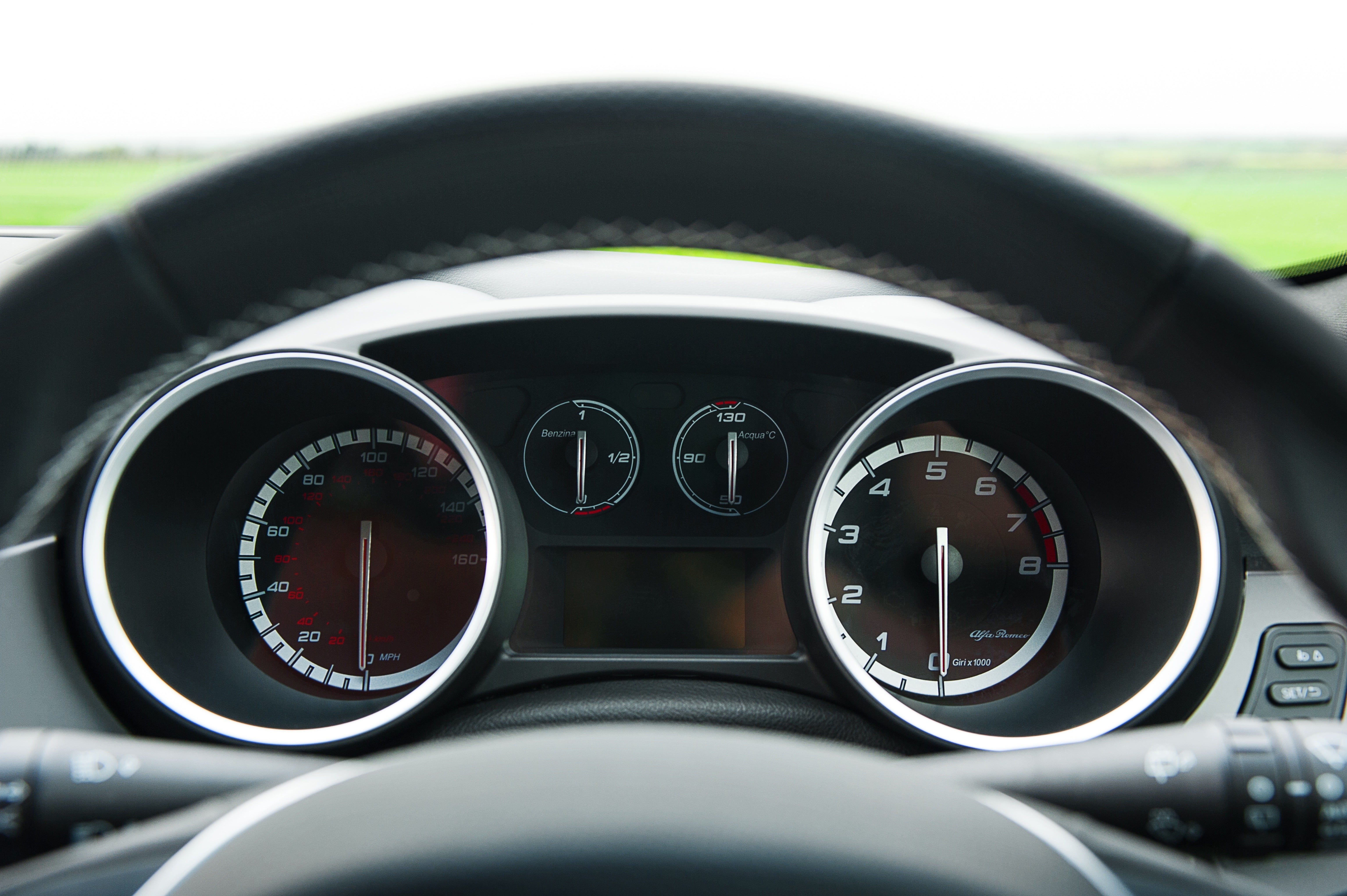 A new Alfa Romeo Giulia starts from a smidgen under £20,000 for a standard 1.4-litre petrol, rising to close to £30,000 for the 1.7-litre petrol Veloce model.
If you're not fussy about specification, there are some really good deals to be had on as-new pre-registered Alfa Romeo Giuliettas. If you're not familiar with pre-registered cars, this is when dealers register a new car to meet targets provided by manufacturers and then sell them with low miles and considerable savings.
This means an as-new Giulietta can be bought for as little as £14,000, while high-spec Veloce models start from just £23,000. If you're looking for something a little older, £10,000 will buy you a three-year-old example of a mid-spec model with the 1.4-litre petrol engine and average miles.
At the bargain basement end of the market, £3000 will pick up a high-mileage example, while £5000 will get you a tidy early example.
If you want a rare hot hatch, the Giulietta was briefly sold as a Cloverleaf model. Around £8000 will get you a tidy one of these, while the later 1.7-litre petrol Veloce models start from around £15,000 for a 2016 model.
Trim levels and standard equipment
The standard Giulietta covers the basics - with a 5.0-inch infotainment system (featuring Bluetooth, DAB radio and a CD player), 16-inch alloy wheels and manual climate control. This is fine if you're on a budget, but the Skoda Scala S is cheaper and more comprehensively equipped.
The Super model is the one to go for - combining its rear parking sensors, cruise control and front fog lights (not to mention a cooled glove box) with the comfortable standard suspension and 16-inch wheels. Shop around and you'll probably find a Giulietta Super for not a lot more than the standard model.
The Speciale model feels more upmarket, with its 18-inch wheels, sports suspension, Alcantara sports seats, 6.5-inch navigation system and parking sensors for the front and rear. Prices usually reflect the extra amount of standard equipment, but the Speciale model won't fail to turn heads.
The sporty Veloce builds on this with more sporty touches, such as the fake sound generator, oversized twin exhaust pipes and leather/Alcantara sports seats.
There are quite a lot of options which will make used examples of the Giulietta desirable. A 6.5-inch navigation system on the standard and Super models would have cost £1050 when they were new and look much better than the standard media system, even if the nav is likely out of date.
The Bose sound system is desirable, as are the xenon adaptive front headlights. Some of the paint colours were expensive options when new - namely Matte Magnesio Grey and Competizione Red, the latter costing an extra £1650.
Ask the heycar experts:
common questions
Is the Alfa Romeo Giulietta a good family car?
It might be one of the more attractive used family cars, but the Alfa Romeo Giulietta can't compete with rivals like the Volkswagen Golf and Ford Focus. While the engines are pretty decent, it's let down by a poor interior and limited boot space.

Is the Alfa Romeo Giulietta reliable?
While there have been no significant recalls or major problems reported, some newer cars have suffered from some non-engine related electrical problems. These have been focused around the sat-nav and air-con, as well as the stop-start system working intermittently.

Has the Alfa Romeo Giulietta been discontinued?
Earlier in 2021 the Giulietta was taken off sale after 11 years in the Alfa Romeo range. There's no new Giulietta replacing the existing model, with Alfa instead launching a mid-size SUV to replace it and will be called the Tonale.

Alfa Romeo Giulietta cars for sale on heycar
91
Number of cars available
£7.5K - £18K
Price bracket of these cars
Colours available on heycar
Keep me updated by email with the latest advice, news and offers from heycar
By submitting, you agree to our
privacy policy
.