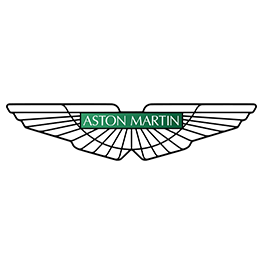 Aston Martin Vanquish (2012-2018) Review

Written by
heycar editorial team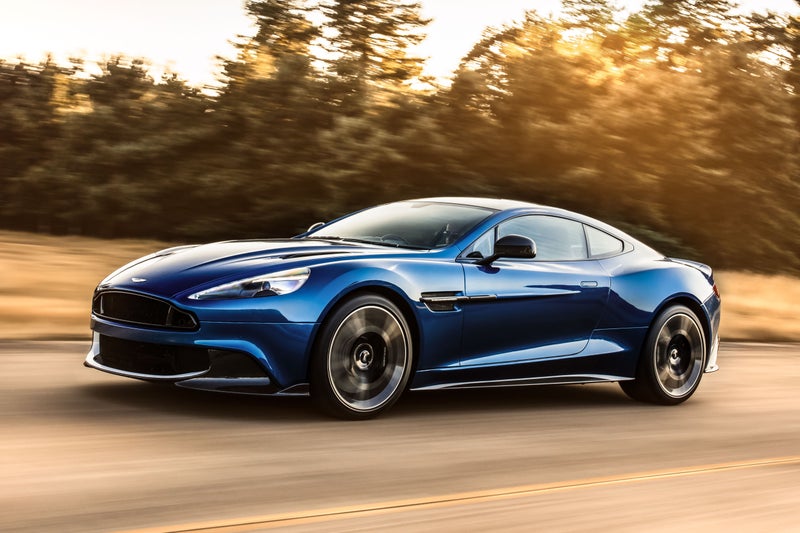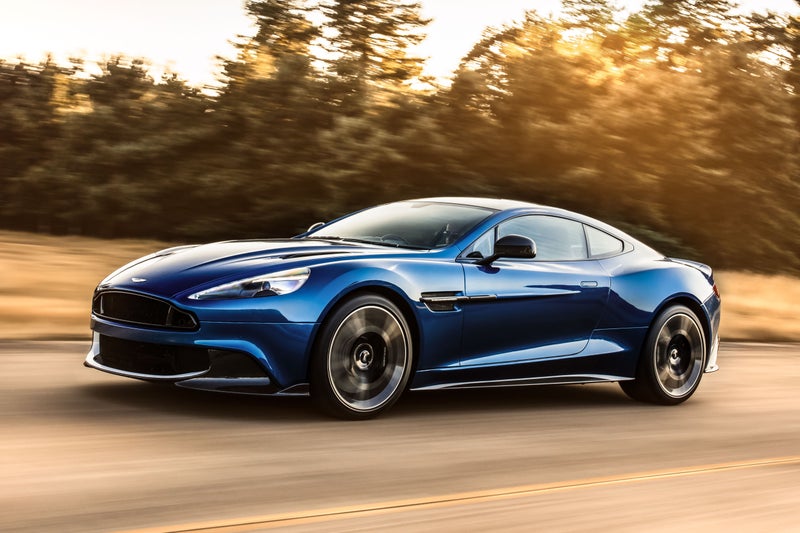 1/10

heycar rating
"Powerful GT is beautifully desirable "
Launched: 2012

Performance

Petrol
Quick overview
Pros
Beautiful styling
V12 drama and performance
The consummate GT
Cons
Awful infotainment
Interior can't match exterior beauty
Relatively affordable to buy, but it won't be to run…
Aston Martin Vanquish cars for sale on heycar
15
Number of cars available
£86K - £315K
Price bracket of these cars
Colours available on heycar
Read by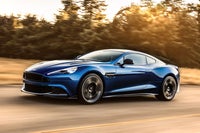 Overall verdict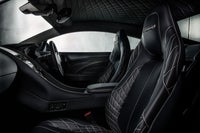 On the inside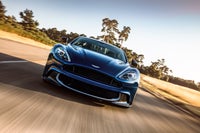 Driving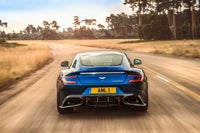 Cost to run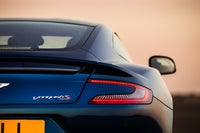 Prices and Specs
Common questions
Overall verdict
"Whichever Vanquish you choose, you won't be disappointed if it's the authentic Aston Martin GT experience you seek. This is a beautiful car that is ageing gracefully. And it has never been more affordable than it is today."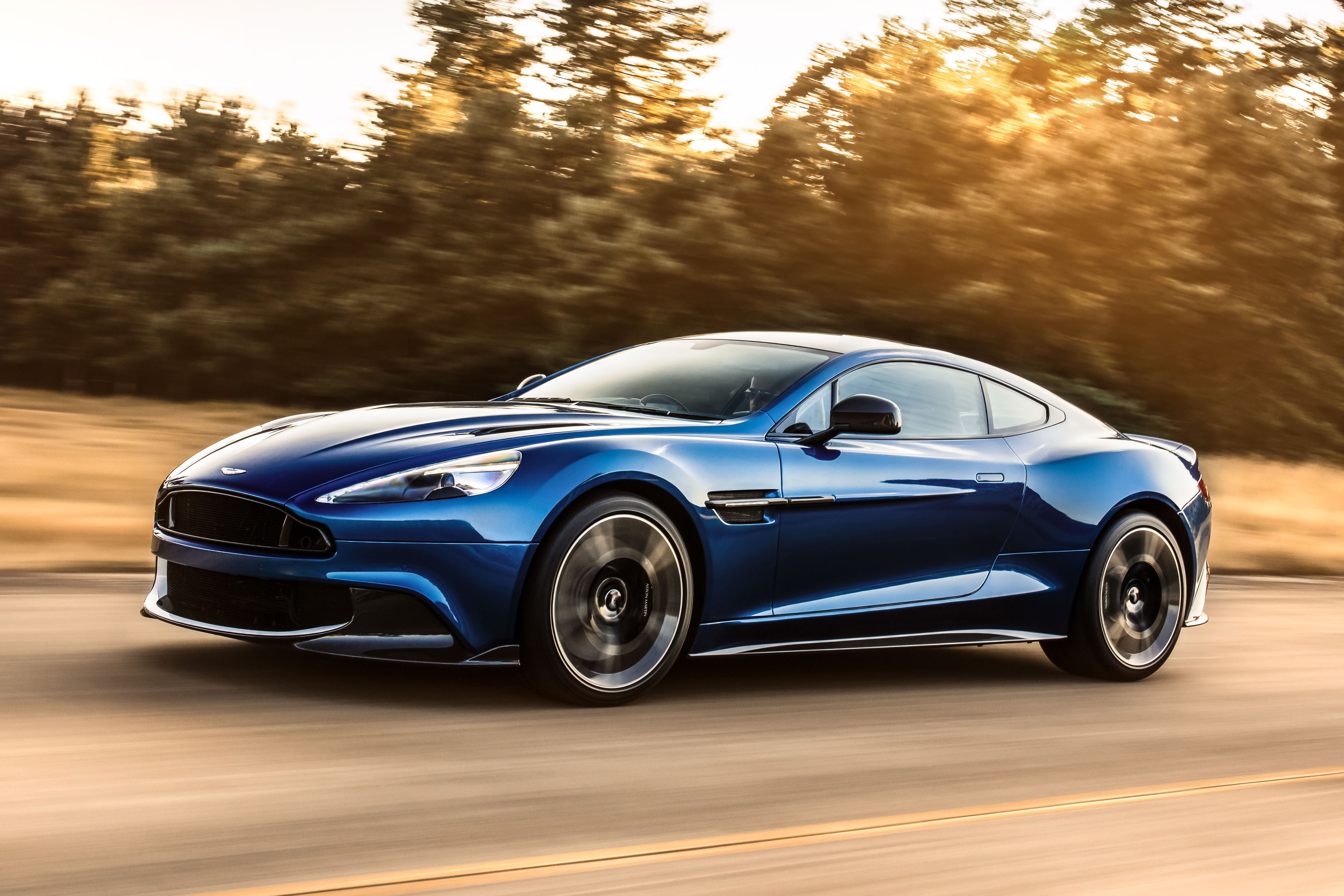 The Vanquish is one of Aston Martin's most beautiful modern machines. A range-topping grand tourer, it was the company's halo car throughout the 2010s and has matured so well it still looks gorgeous today. This classic Aston Martin GT is certain to become a treasured collectable in years to come.
That it is powered by a glorious engine helps, of course. Under the long bonnet, hiding beneath two very necessary cooling grilles, is a howling 6.0-litre V12 that is impeccably smooth and sounds glorious. Performance is none too shabby either, with 573PS firing it from 0-62mph in just 4.1 seconds.
The 183mph Vanquish was the most powerful Aston Martin ever when launched. This ensures it is truly effortless when tackling the sort of drive it was designed to devour - crossing continents at high speed in total luxury.
That beautiful body conceals a more familiar-looking interior. The cabin doesn't quite have the wow-factor of the exterior and is clearly derived from older, cheaper Astons such as the DB9 and Vantage. The sole nod to modernisation here was a 'haptic touch' centre console with touch-sensitive controls instead of physical buttons. The glass Aston Martin key remained at the top of the dash and an infotainment screen whirred out on start-up.
If the design is a bit uneventful, the quality certainly isn't. This is a hand-built car that feels beautifully crafted, from the rich leather covering the seats to the beautiful stitching on the door panels. It's a lovely car to sit in, a very special place and it's the attention to detail that owners love.
Don't be fooled by the fact you can get it as a 2+2, though. This is absolutely not a four-seater GT in the vein of a Bentley Continental GT. If you offered two friends a lovely touring holiday across Europe, they'd be fleeing for Eurostar before you even reached Dover.
We like the later Vanquish best: cars from summer 2014 looked visually similar, but switched the old Touchtronic 2 gearbox for a new Touchtronic 3 unit. The difference? A change from a lumpy six-speed 'box to a brilliant eight-speed automatic, which makes the Vanquish even sleeker and smoother to drive. Proof of how effective it is comes from the 0-62mph time alone. Despite having just 3PS more, it fell from 4.1 seconds to just 3.8 seconds.
The Vanquish S is the most desirable regular model. Power was hiked up to 595PS and bespoke, sportier trim was matched by more focused suspension. But if you really want the ultimate Vanquish, you need to look for a Zagato model. These custom-built versions have bespoke bodywork, a radically different appearance and are very expensive today – reflecting the list price of almost £600,000 when new.
Comfort and design
"You won't be able to stop staring at the Vanquish as you walk up to it, soaking up its gorgeous curves. The door handle pops out, the upwards-tilting 'swan doors' swing open and you drop down into the low, firm seat. Once inside, you'll think it all… perfectly nice and fine."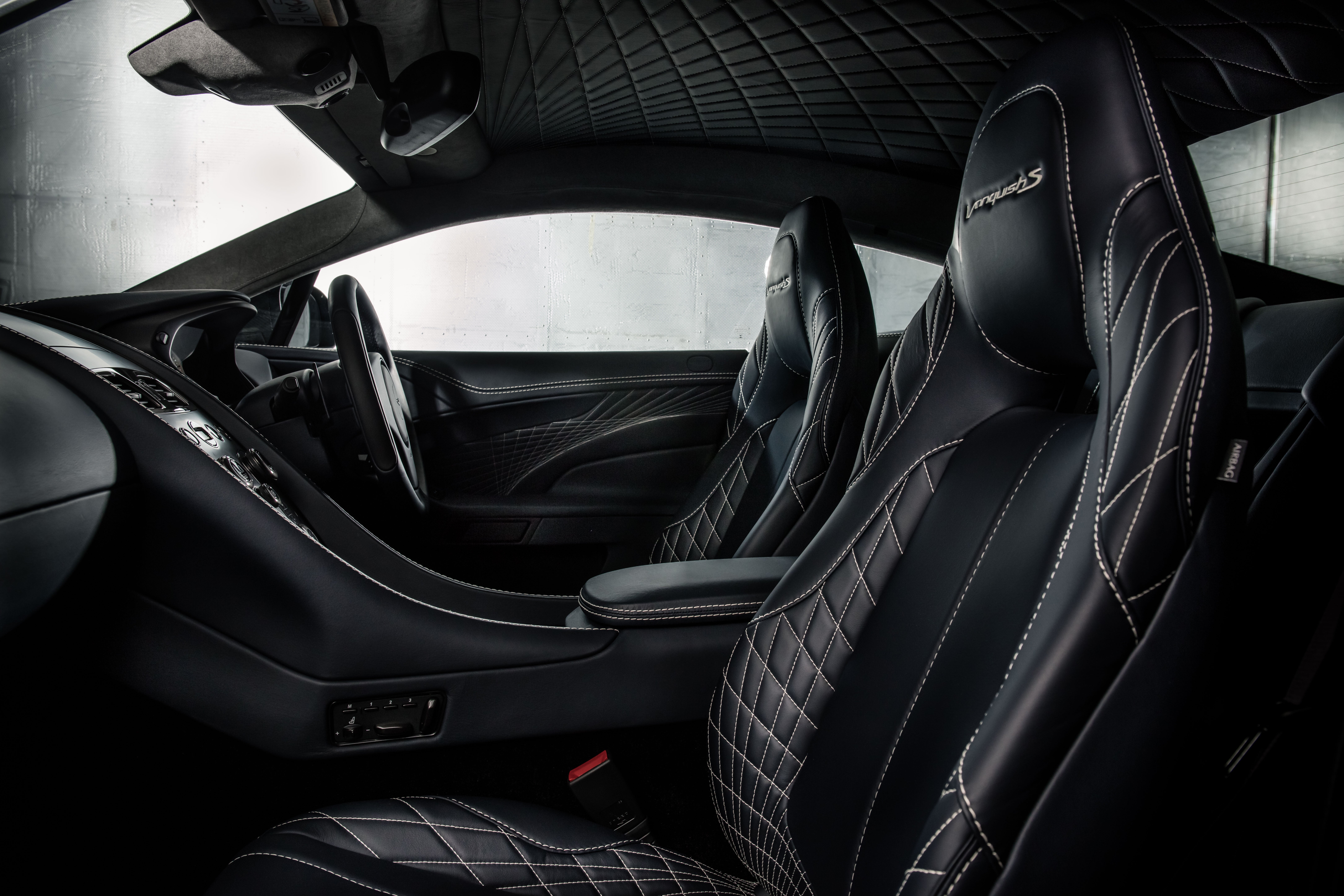 But it's not as special as the outside. The dashboard is just a bit too plain and familiar for that. The spidery dials seem almost to have been made by a jeweller, they look so delicate, but they're exactly the same ones that have appeared in all Aston Martins for the past 15 years, so aren't as special as they could be.
The same goes for the steering wheel, while the minor switchgear is a geek's delight: Volvo electric door mirror switches, Ford column stalks and so on. To be fair, the shared parts don't jar as much as they could (even Ferrari shares bits with Fiat), but given how unique the exterior is, it's a bit of a shame.
An attempt at modernisation for the centre console isn't wholly successful either. Aston Martin switched physical buttons for touch-sensitive controls, which give a haptic feedback 'click' when jabbed. You'll find they need more of a jab than you might expect, and usability isn't as good as it could be. The fly-off handbrake feels like a relic from the 1970s too.
Never mind all that, though: sit back and enjoy the comfort. This is a classic GT, with low seats and a long, laid-back driving position. It's classically comfortable, particularly as the taut, nicely-bolstered seats fit like a very expensive leather glove.
With the high windows, inch-perfect driving position and the view over that long, long bonnet, it's an extremely 'feel good' car to sit in. Forget going to the supermarket, you'll be setting the navigation for Montpellier at every opportunity.
Handling and ride quality
"Aston Martin makes cars with a sportier focus than arch-rival Bentley. For a GT car, the Vanquish is supercar-like in its sharpness and feedback. The steering is packed with feel and the chassis has a litheness you'd never expect of something so big."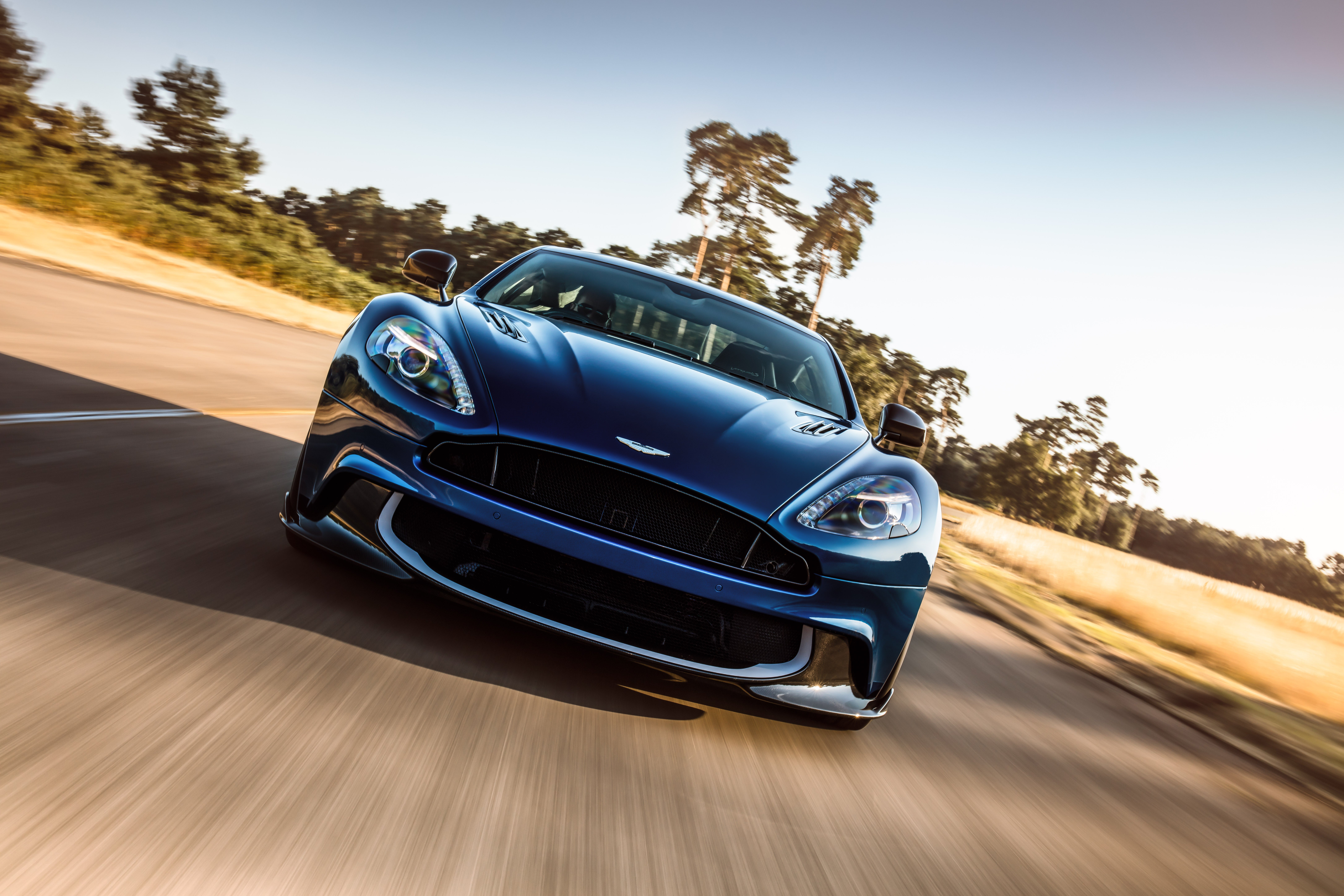 It is nicely balanced, with a classical front-engined, rear-drive sensation of stability. It encourages the purist in you, seeking perfect lines through corners to get the most rewards from such a well set-up platform. The front end is sharp, pointing the Vanquish accurately into corners and there's a sense of never-ending traction from the chunky rear tyres.
Get into a flow on a snaking B-road and the Vanquish spoils you with its impeccable sensations. This is a car that's been exceedingly well developed, the chassis demonstrating plenty of depth and the ability to shrug off almost every surprise a broken British road can muster.
Two buttons on the steering wheel allow you to tailor things: there's one to firm up the dampers, so it responds even more sharply and rolls even less. And another, labelled 'S', engages Sport mode and dials up the intensity throughout, from engine response, to steering weight, to the amazing noise from the exhaust pipes.
In all modes, the ride quality is generally (and fittingly) firm, again distancing it from the more cushioned Bentley. But it is rarely crashy, despite standard 20-inch wheels. Instead, there's again a racecar-like sense of coping with everything it encounters ably, and it's only sudden bumps that will rouse irritation at higher speeds – and the all-aluminium structure of the car itself is so strong, it's well able to dampen down any ride-related shocks.
The Vanquish is in its element on fast, open roads, where exemplary poise and body control give you confidence behind the wheel. It makes you feel safe and encourages you to use that wonderful engine to its full potential.
MPG and fuel costs
"Guess what: this huge 6.0-litre V12 engine has quite a thirst."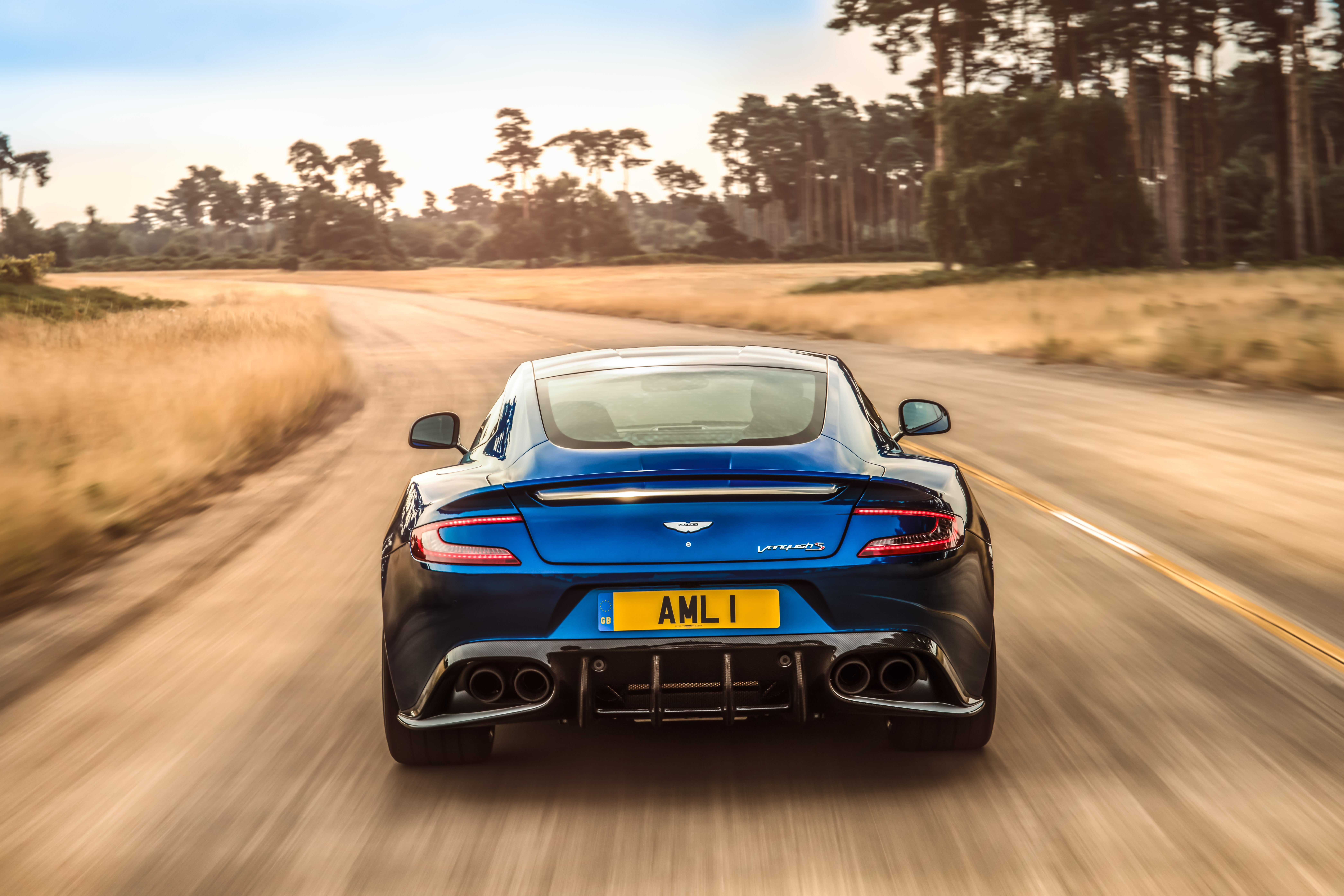 Official fuel economy doesn't even top 20mpg and, while you might see mid-20s at a gentle cruise, the more likely readout is mid-teens in everyday use. If you're not prepared for this, the shock of seeing sub-15mpg displayed on the dashboard is likely to be chilling, as will the all-too-regular three-figure filling station bills to top the tank up.
The eight-speed models were a little bit more economical, both on paper (they did over 21mpg) and in practice. However, not even the lightest right foot is likely to get a Vanquish close to 30mpg. It really isn't that sort of car.
How much should you be paying for a used Aston Martin Vanquish?
"For a car that sold for an easy £200,000 when new, prices for a used Aston Martin Vanquish are becoming more accessible."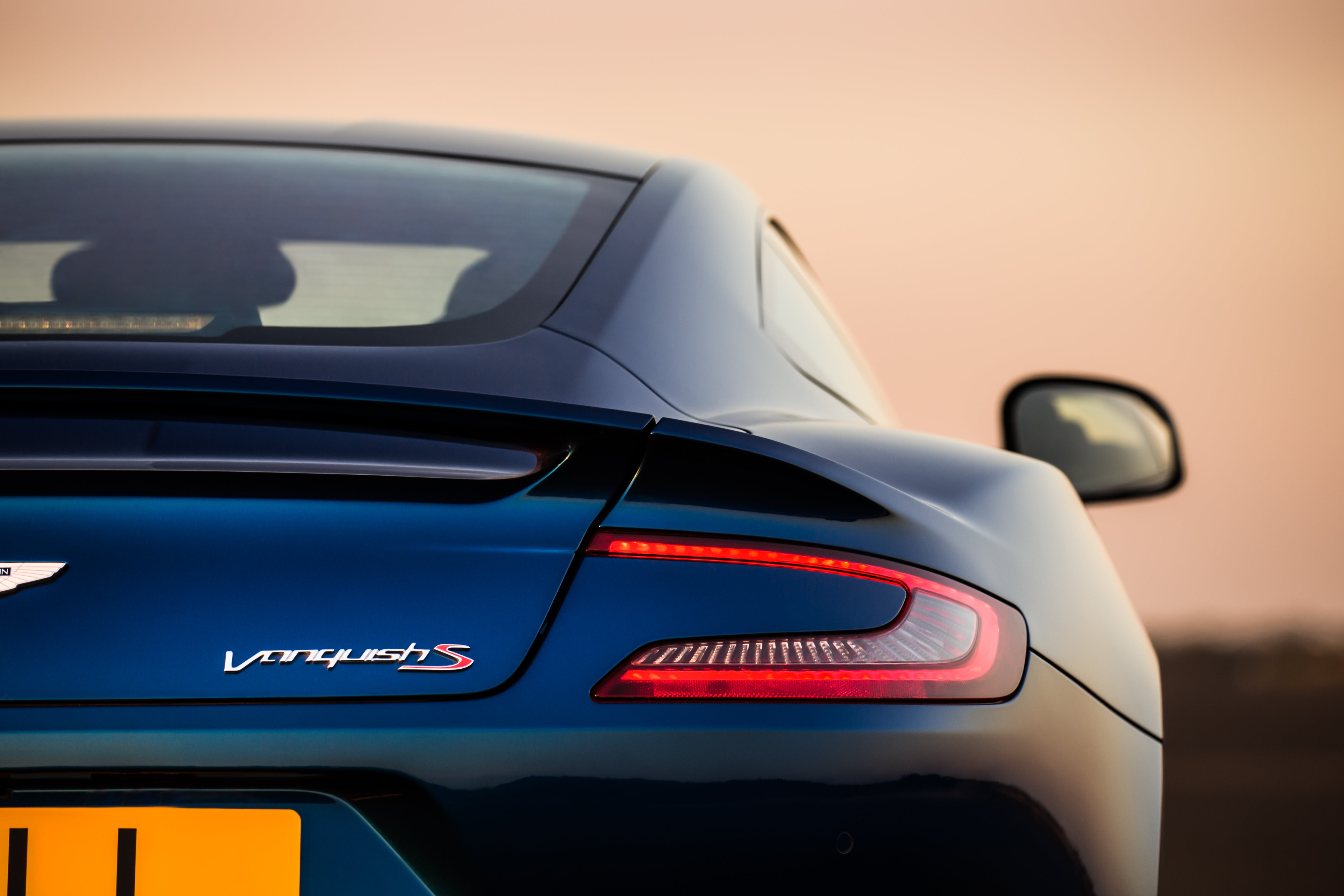 This is all relative: from £85,000 is still a small fortune for most. But for a 2014-era Vanquish that still looks sharp (and the car will be beautifully prepared to as-new standard by an Aston Martin approved retailer). It's a smart way to get a bargain.
If you can up your budget to £100,000, there's even more choice, including the improved 2015-on car with the better eight-speed gearbox. As Aston Martin customers seem to indulge themselves with colours and trims when new, be prepared to see some wonderful creations on the second-hand market. And the odd one of more dubious taste.

What other cars are similar to the Aston Martin Vanquish?
The big Aston Martin GT has a big British rival in the shape of the Bentley Continental GT. That's an even bigger and beefier car, with (just about) enough space to carry four people in proper, adult-sized rear seats (as opposed to the Aston's rear jump seats).
If you fancy something more exotic, the Ferrari California fulfils a similar remit (and might not cost as much as you fear). The Audi R8 is a surprisingly usable supercar for daily driving, and the Mercedes-AMG GT has plenty of impact (and makes plenty of noise).
 Is the Aston Martin Vanquish right for you?
Fans of classic Aston Martins who are deterred by the more aggressive styling of newer models will find solace in the Vanquish. It's curvaceous and alluring, yet far from 'in your face'. It also brilliantly lives up to it's GT billing.
It's certainly not a four-seater, so don't think you'll be taking others along for the ride. Instead, the Vanquish is brilliant for two people, with a luxurious interior and plentiful comfort. Even the boot is surprisingly big, so you don't have to pack light.
The biggest grumble concerns the cabin, which doesn't quite have the impact of the exterior. We can almost guarantee the dated infotainment system will drive you to distraction – this is one area in which modern Astons really have come on in leaps and bounds.
What's the best Aston Martin Vanquish model/engine to choose?
Any Vanquish gets our vote. They all have that wonderful 6.0-litre V12 engine. And as a V12 is guaranteed to be special, you can't go far wrong.
The car did improve during it's lifetime, though, particularly with the arrival of the Touchtronic 3 gearbox. This is much better and is worth searching for. The Vanquish S offers more power and sportier focus, but you won't feel short-changed if you stick with the regular car.
Quality and finish
Aston Martin builds beautifully-finished cars. The paintwork, for example, is breathtaking. The Vanquish has a fully carbon fibre bodywork which, if you've seen race cars up close, can sometimes expose its knobbly weave beneath the paint. Not here: it's staggeringly smooth, deep and rich, with a lustre of uncommon clarity.
Inside, although the design is less attention-grabbing, the sheer quality soon wins you over. It feels beautiful, with the richest leather, most impeccable attention to detail and a wonderful hand-crafted feel that is very much a cut above most other cars. Not even an Audi R8 feels quite this special inside.
The finish of items such as the stitched dashboard panels and complex, characterful door panels will fascinate you and we also like the semi-polished metal of the dials on the centre console. Even the glass key makes a nice, weighty 'click' when you insert it in the dashboard.
Infotainment
Hold your excitement when you see the infotainment screen whirr up out of the dashboard for the first time. You're only going to be disappointed.
For starters, the screen is tiny by modern car standards (just 6.5 inches) and resolution is grainy. It looks like decade-old technology and - given it's mounted so far away from the driver - it's not a touchscreen. Instead, it uses a rotary controller mounted in the middle of the centre console, which isn't very easy to master – and there's nowhere to rest your hand, so entering destinations is a bit of a pain.
As is the navigation itself, a dated Garmin-based system that offers little more than a budget aftermarket device. Later on, Apple CarPlay and Android Auto were available, but it's still not enough to salvage the disappointment of the Vanquish's mediocre infotainment setup.
There is one surprise hidden within, mind: a storming 1000W Bang & Olufsen BeoSound 15-speaker audio system. Once you've worked out how to hook up your smartphone and stream your favourite tunes, sit back and enjoy.
Space and practicality
For two people, the Aston Martin Vanquish is a real indulgence. It's a large, long car, stretching almost 4.7 metres end-to-end, and is well over 1.9 metres wide. And while a large proportion of this is taken up by a massive 6.0-litre engine, there's plenty left over for accommodating two people in laid-back comfort.
The footwells are long, the seats are mounted nice and low and, to sit in, it feels like a very potent and powerful car. You're cocooned, with high sides and a low roofline, but there's still plentiful space. We also appreciate how much reach adjustment there is for the steering wheel. If you like a long-legged, close-wheel driving position, you'll be in your element here.
Oddments space isn't too bad, either. There's a cubby in the centre console, as well as a deep stowage area, which is ideal for smartphones. The door bins are smaller, though: made shallow because of the high sills.
You'll prefer to use the rear for chucking bags, drinks and other items into. The '+2' seats, where fitted, are certainly not person-sized (well, maybe toddler-sized, for those who want to give little Johnny a drive he'll remember forever). The rear compartment adds to the already impressive practicality of the Aston Martin Vanquish, though.
Ironically, GT cars aren't always that commodious in terms of luggage space, but the Aston is an exception here. It has a surprisingly practical 368-litre boot, which is only just shy of being Volkswagen Golf-sized. The opening is a bit letterbox-like, but there's a lot of space in there and it's a wide enough space to just about squeeze in some golf clubs.
Engines and gearboxes
When the only engine choice in a model range is a V12, rated by purists as the finest type of engine you can buy, you know it means business. The Vanquish isn't corrupted by such modern additions as turbochargers, either: it's 573PS power is produced entirely from size alone – six whole litres of mighty V12 engineering.
It makes a lovely noise, always utterly smooth, discreet at lower revs and utterly glorious when extended. It's a real event and going back to a normal engine will feel like a decided step back.
It is fast, but you have to rev it. Without the low-down surge from a turbocharger, this V12 relies on engine speed alone to give it's absolute. But when it's such a pleasure to enjoy, is this really a complaint?
A standard semi-automatic gearbox helps here. Simply click the left-hand paddle shifter down a gear or two. It might be delivered with a bit of a jolt if it's the earlier Touchtronic 2 gearbox you're driving, which is why we much prefer the far superior Touchtronic 3. This makes light work of the V12's revvy nature and helps serve up genuinely astonishing performance and spectacle.
The V12 Vanquish S is even tighter and more focused, with almost 600PS giving great bragging rights. But the base version is hardly slow and most of the time you'll be using just a fraction of the overall power available – and with just a flex of your right foot.
Refinement and noise levels
Another benefit of the Vanquish's sheer size is the opportunity for Aston Martin to fill it with sound deadening and noise isolation. Sure enough, this is a very refined and serene machine.
It's uncanny at motorway speeds, how little irritating noise filters through. What you can hear of the engine is gorgeous, though, just a creamy and rich burble in the background. You'll find yourself randomly changing down a gear just for the pleasure of hearing a bit more of it – and, on the right roads, revelling in the acoustic onslaught when those 12 cylinders are allowed to full stretch.
Wind noise is kept at bay helped by acoustic glass. And if you do happen to find anything annoying, simply turn up the sound system to drown it all out. Another benefit of such a quiet car is the ability to make the B&O setup genuinely concert-like. Even the scratchiest of tracks can be heard in a new light.
Safety equipment
Although it is a GT car, the Aston Martin Vanquish still has the all-important haul of standard safety equipment. This includes dual-stage front airbags, seat-mounted side airbags and curtain airbags to protect heads against windows. Seatbelts have dual-stage pretensioners and digressive load limiters help spread the load during heavy impacts.
Tyre pressure monitoring is standard, as are front and rear parking sensors, although a reversing camera was optional when new. Rear visibility isn't great on the Vanquish, so it is a useful device to look out for.
If you're worried about theft, fear not. All UK cars come as standard with a tracking device, and both an alarm and immobiliser are included.
You can't mount a child seat in the rear of a two-seat Vanquish, naturally, but Isofix mounts were available on 2+2 cars. Even so, it's pretty tight in there, to say the least. This isn't really a child-friendly car, other than for a quick treat.
 Insurance groups and costs
Needless to say, insurance is very expensive. It's rated group 50 and, as few cars ever left the factory costing less than £200,000, repair costs reflect this ultra-exclusive, hand-built status. The fact it has a standard tracker in the UK might help a little, but otherwise there's little to avoid insurance costs being very steep.
That's the same for any of its rivals, of course. By the standards of its competitor set, the Vanquish is not obscenely expensive. Just be prepared for the shock if you're moving into it from a more conventional coupe.
VED car tax
Completing the ruinous running costs trio is VED that's as expensive as can be. Prepare to fork out almost £600 a year to tax a Vanquish, reflecting its painfully high CO2 emissions of 335g/km – remember, European car makers now have to meet an overall range average of just 95g/km, showing how colossal the emissions of the Vanquish really are.
Not for nothing has this engine since been turbocharged and put on a strict eco drive, to try and improve its emissions. Not that this does much to improve it's car tax credentials...
Trim levels and standard equipment
Aston Martin doesn't really do core options: everything a GT car should have is fitted as standard. This includes huge 20-inch alloys, the 1000W B&O premium sound system, dual-zone climate control, nav, electric seats, full-grain leather upholstery and an Alcantara roof lining.
Options are generally focused on colour and trim. Exposed carbon fibre inlays come at a price. A second glass key costs a fortune. Even richer upholstery can be chosen and, in Porsche style, buyers could even spend thousands having the brake calipers painted a different colour. Look out for black, blue, yellow or red.
S models have sportier fittings and all cars offer the ability to choose special stitching for the seats, door panels and roof lining. This is pure indulgence, but if you see it on a second-hand car, take note; the original owner will have spent a tidy sum, and you could now enjoy it for much less.
Learn more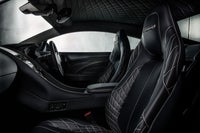 On the inside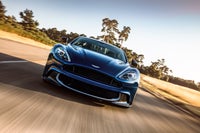 Driving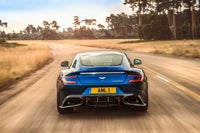 Cost to run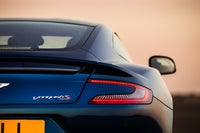 Prices and Specs
Common questions
Keep me updated by email with the latest advice, news and offers from heycar
By submitting, you agree to our
privacy policy
.