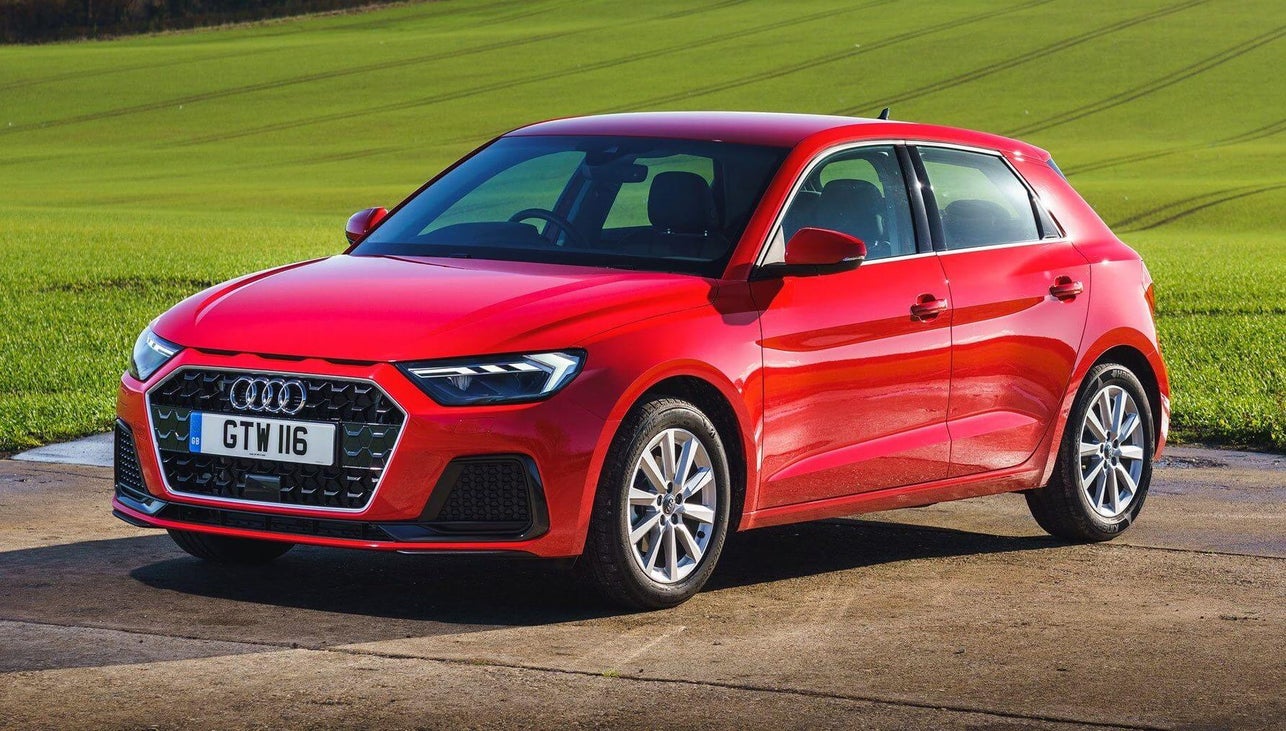 heycar review
Roomy for a small car

Doesn't cost the earth to run

Spacious for a small car

Classy, high quality interior

Top-notch engine
Need to know
The A1 has proven to be a huge success for Audi since its initial launch in 2010. It's the model that Polo and Fiesta drivers want to move up to, while anyone downsizing will find the refinement and quality reassuringly familiar. Five years later, it was updated, refreshed and made even more impressive.
Common questions
Is Audi A1 a good car?

It's chic, stylish and sophisticated - but perhaps not sporty enough.

Is the Audi A1 sold in the US?

No. The Audi A1 is not sold in the US - the A3 is the smallest Audi on sale in North America.

What Insurance Group is an Audi A1?

Insurance groups for the Audi A1 are between 9 and 28.

Is an Audi A1 expensive to run?

You'll pay more to own one, but it'll hold its value, while servicing costs are cheaper than a Mini Cooper.
Exterior & Interior Design
As ever with Audi, the changes on the outside are subtle. Very subtle in fact. Apparently the grille is a bit squarer and there are redesigned bumpers but the most noticeable changes are new front and rear lights. The headlights on S line models now have a new LED daytime running light design similar to the latest A3. There are also new exterior paint colours - Nano grey, Shell white and Utopia metallic blue.
It's as neat looking as ever and retains that chic and sophisticated look. Like the face-lifted Polo, Audi isn't going to mess too much with what is a winning formula.
Similarly inside there are few apparent differences although Audi has increased the number of customisation options to help lift what can be a very dark interior when everything is black.
What to look out for
The real changes are under the skin. Audi overhauled the engine range with the previous 1.2 TFSI being replaced by a 1.0 TFSI. Based on the same engine in the revised Volkswagen Polo, the three-cylinder engine may seem like a backward step from the 1.2 TFSI but it's actually a better all rounder. There is always the worry that three-cylinder engines can lack refinement but this being an Audi there are no such concerns thanks to good sound insulation and little vibration through the cabin.
It's ideal around town and rarely out of its depth on faster roads. Even on the motorway it's very accomplished with little noise and plenty of pulling power to keep up with fast flowing traffic. That's all helped by a slick five-speed manual as standard. The best bit, however, is economy of more than 60mpg and emissions of 99g/km. It's certainly our pick of the range.
For more power, there's the impressive 1.4 TFSI - an engine we rate very highly. Alongside the standard 125PS engine, there's a cylinder-on-demand (CoD) version with 150PS. This cleverly switches off two cylinders when the car is coasting, saving fuel, but it's imperceptible to the driver. The 1.4 CoD engine is superb in the A1 with genuinely strong yet smooth performance.
If it's outright economy you're after, the 1.6 TDI is the sole diesel in the new A1 range. It's been improved with more power - now up to 116PS and is quicker than before, taking a second less to get from 0 to 62mph. And as for economy, it's mighty impressive with a claimed 80.7mpg if you stick with the standard manual. There is also an optional seven-speed S tronic twin clutch gearbox that's available on all models except the 1.0 TFSI.
What we think
Whichever engine you choose, the A1 is still fun to drive. Audi has changed the steering, fitting a new electromechanical system which is designed to be more responsive and precise. It has a bit more weight than before, particularly on the dead-ahead, yet is well set-up for tight corners and nipping around town. There's not very much feel, but the A1 is still good in corners with good front end grip and minimal body roll, helped by the short overhangs.
Both the A1 and A1 Sportback were impressive models before, but these changes only add to their overall desirability. Don't be put off by the 1.0 three-cylinder engine, it works surprisingly well in the A1 while the subtle styling changes give it a more grown-up look like that of the A3. It seems Audi has managed to improve on what was already a winning formula.