Audi A1 (2010-2015) Review

Written by
heycar editorial team

heycar rating
Small slice of Audi goodness
Best bits
Light and compact to drive in and around town with excellent visibility for the driver
Very well kitted out as standard in any trim
Efficient, perky engines that are cheap to fuel and run
Not so great
Three-door not as practical as some rivals or its own five-door Sportback sister
Prices are higher for A1 than equivalents from the opposition
Ride is too crashy and firm in S Line models
Read by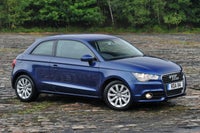 Overall verdict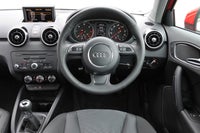 On the inside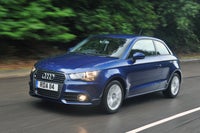 Driving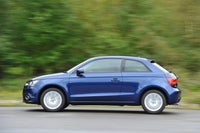 How much does it cost to run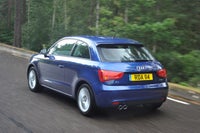 Prices, versions and specification
Overall verdict on the Audi A1 (2010-2015)
"Audi wasn't mucking about when it went back into the small hatch market with the A1 in 2010. While this rival for the MINI, DS3 and Alfa Romeo MiTo may have been a while in coming, it more than made up for it in the quality it offers."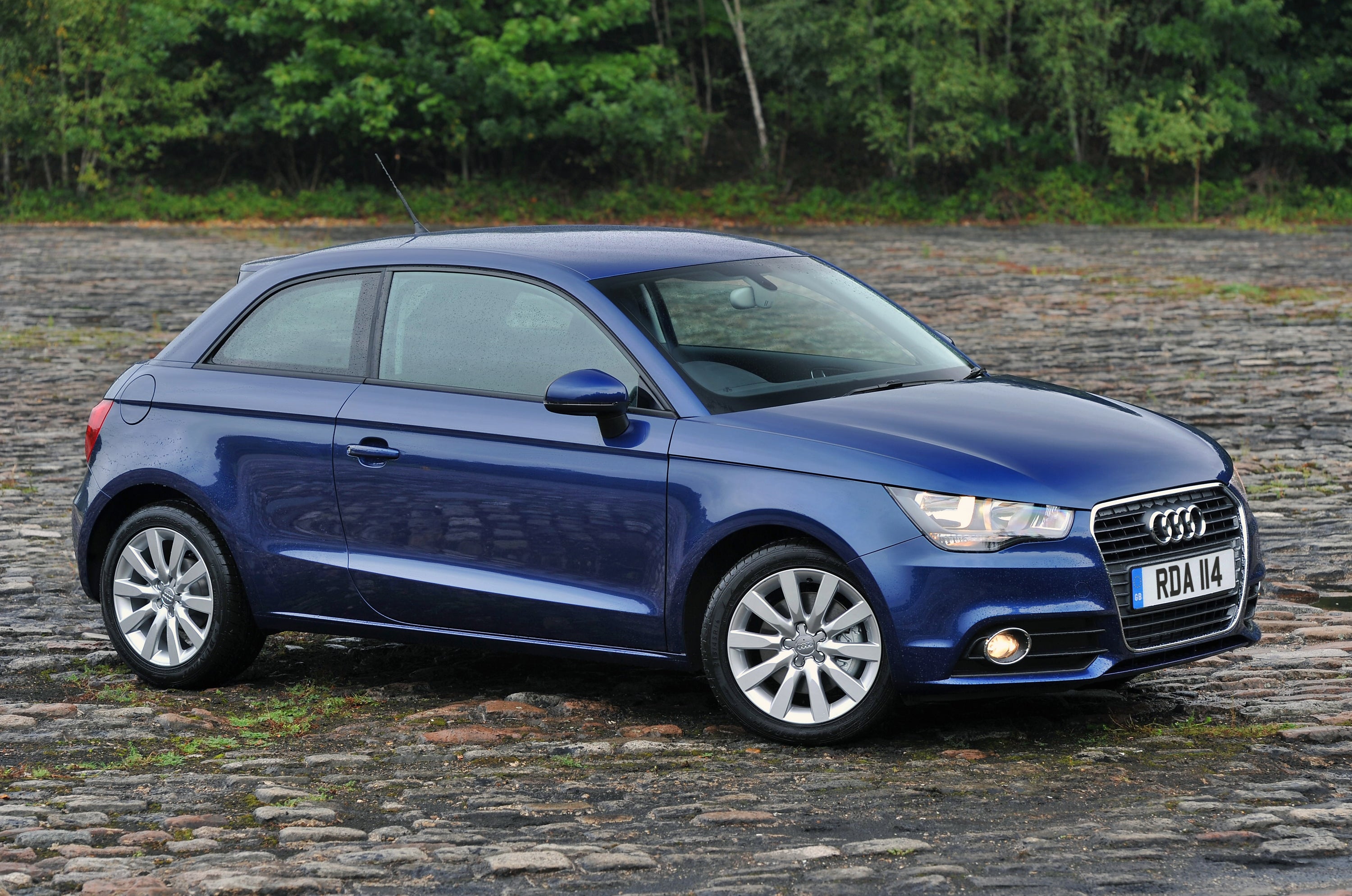 Rather than simply lift parts from the existing A3 small hatch or elsewhere in the Volkswagen parts bin, Audi looked to its flagship A8 for inspiration. It's why some of the switches and buttons you find in the A1 are the same as the A8's, imparting a sense of solidity and eminent class that not even a MINI with its BMW background gets close to.
The same high class approach was applied to the A1's equipment levels, which were generous even in the entry-point SE model. It has alloy wheels, air conditioning, a stereo with MP3 connectivity and plenty of safety equipment. There is also a natty 6.5-inch infotainment screen that set the A1 apart from its competition at launch.
Sport and S Line models rounded out the model range at launch. The Sport added, firmer suspension, a Bluetooth connection and Driver's Information System, while the S Line gained larger alloy wheels, even stiffer suspension and half-leather upholstery. Later in its life, the A1 gained Black, Contrast and Style Edition versions.
There was also the rare as hen's teeth A1 quattro with its 256PS 2.0-litre turbo petrol engine and all-wheel drive. Only 333 of this 152mph pocket socker were built, so finding one will be the first hurdle to adding this modern classic to your garage.
Much more common are the 1.2-litre and 1.4-litre TFSI turbo petrols. Both come with claimed fuel economy in the mid-50s and CO2 low enough to make road tax a non-issue. Both could be had with a manual gearbox or you there was a seven-speed S tronic with the larger petrol motor.
Audi also offered the 1.4-litre engine with cylinder-on-demand technology with 140PS and later 150PS. These engines only provided fuel to half of the cylinders in light driving conditions to save fuel. Or, you could choose the 185PS 1.4 as the quickest non-quattro model.
A 1.0-litre TFSI engine was added in early 2015 with 95PS and this smaller engine feels very peppy and gives you around 60mpg.
On the diesel front, the A1 started with a 105PS 1.6-litre TDI with claimed economy of more than 70mpg. A 143PS 2.0-litre TDI became part of the line-up in 2011, while in late 2014 the improved 1.6 TDI boosted claimed economy to more than 80mpg.
All A1s are nimble to drive in town and are stable on the motorway. However, beware of the S Line's harsher suspension as it brings an unwelcome crashiness to the A1's ride without making it handle any better.
However, you will find the A1 offers more cabin and boot space than a MINI, making it a very strong contender among high quality small hatchbacks.
If you're looking for the newer version, you need our Audi A1 (2018-) review.
Comfort and design: Audi A1 (2010-2015) interior
"The design of the A1's cabin may come from Audi central casting, but that just means it's every bit as good as the likes of the A4 or even the A8. It's a simple and stylish affair, helped by neat design touches like round air vents with coloured surrounds."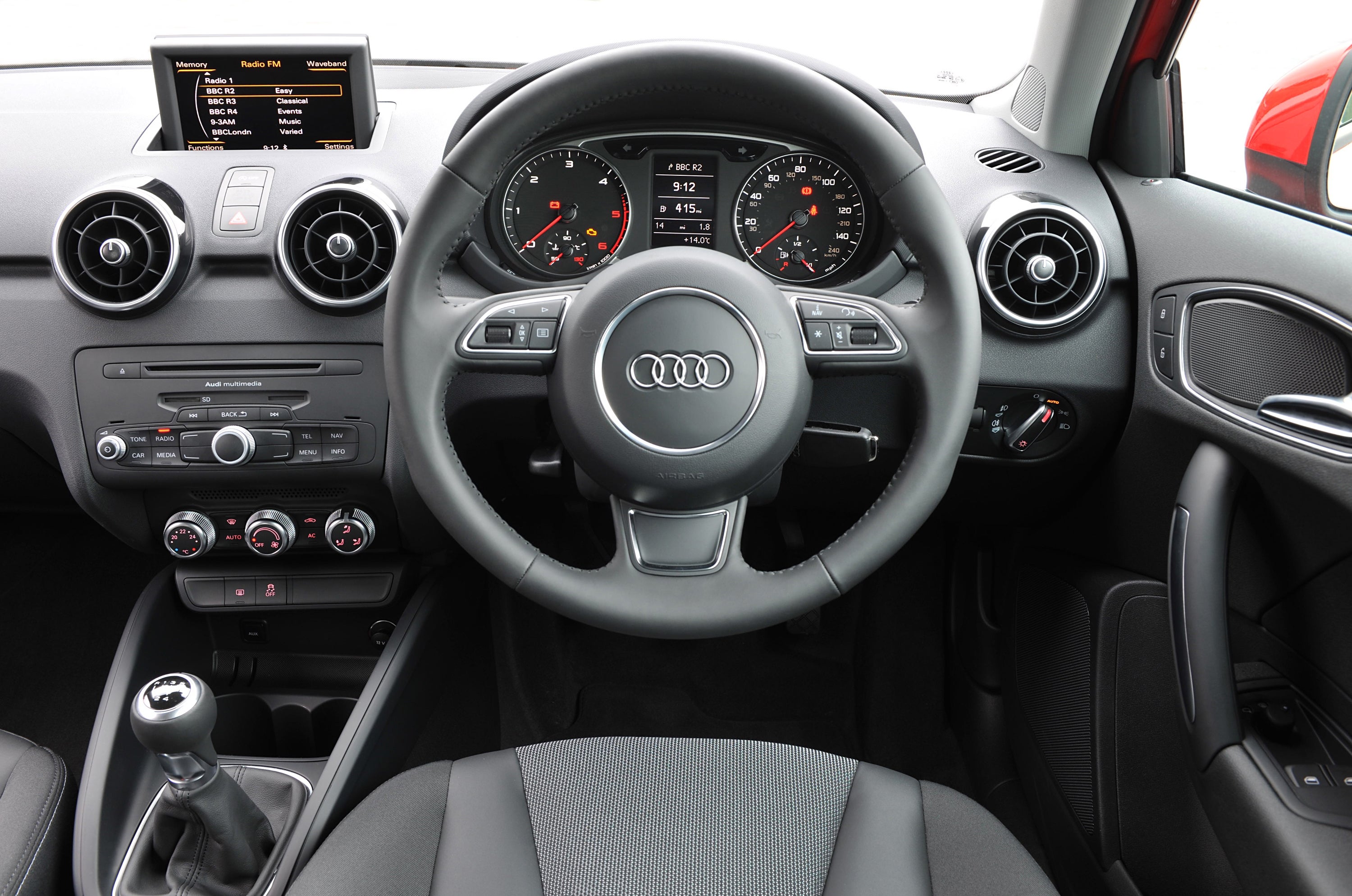 The clear dash display is easy to read with two main dials to provide speed and engine rev info. Between this pair nestles a digital display for the expected onboard data such as fuel economy and miles until the tank is empty.
Worthy of note is the steering wheel, which feels that bit smaller in diameter and sportier than most of its rivals'. It really underlines the special feeling of the A1's cabin and the wheel adjusts for height and reach to help fine tune the driving position.
The driver gets a supportive seat with plenty of movement for height, legroom and back angle to get comfortable. Once you're sitting where you want, the all-round vision in the A1 is better than many small hatches, especially the MINI that has thick rear pillars that limit the view when parking or checking over your shoulder to change lanes.
The centre console is topped by the pop-up 6.5-inch infotainment screen common to all A1 models. As for the stereo and heating controls, they are all as intuitive and easy to use as in any other Audi. The gear lever in manual cars is light to shift and the pedals all feel in harmony as your feet work them.
Handling and ride quality: What is the Audi A1 (2010-2015) like to drive?
"Audi makes it simple when it comes to choosing how cushy you want the suspension to be in your A1. The SE has the softest set-up and is ideal for coping with more heavily dimpled roads in town and elsewhere. The pay-off for this is the SE doesn't feel as agile as you might hope for in an Audi small hatch."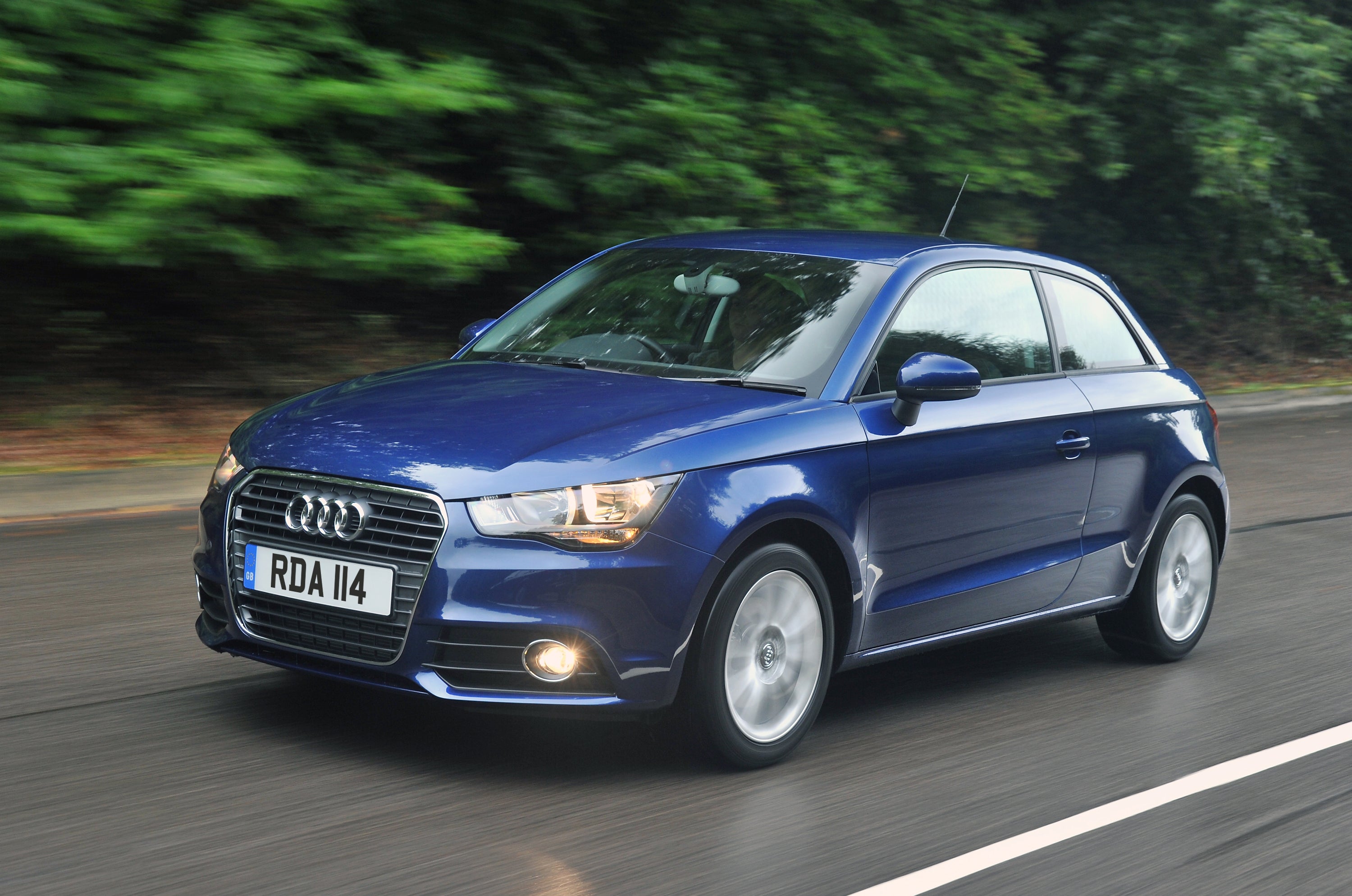 This is where the Sport model comes in. As the name suggests, it has a suspension more focused on delivering driver excitement. It reduces the amount of lean in corners, which also improves the feel through the steering. Even so, the A1 is not in the same league as a Ford Fiesta when it comes to the sort of feedback it sends to the driver but it's still fun on zigzagging roads.
For the most sports-focussed model in the A1 range, you need to choose the S Line. While some might think this is the more luxury-oriented model, its suspension is the firmest of the lot and too brittle in our view for most. This is amplified by the S Line's larger standard alloy wheels. We prefer the balance struck by the Sport.

If that lot doesn't present you with enough choices to make before committing to an A1, there is the further complication that S Line models could be ordered with the more supple Sport suspension. This offers a better compromise for those wanting the creature comforts of the S Line without the pounding your spine will take from the suspension.
With that lot cleared up, the rest of the A1's driving ability is well controlled thanks to good grip and poise in corners. The brakes are strong and the A1 feels very stable on the motorway where other small hatches can begin to feel intimidated next to larger vehicles.
MPG and fuel costs: What does an Audi A1 (2010-2015) cost to run?
"If you want the most economical Audi A1, you need the 1.0-litre TFSI petrol or 116PS 1.6 TDI diesel, and both need the seven-speed S tronic automatic gearbox to be at their most efficient."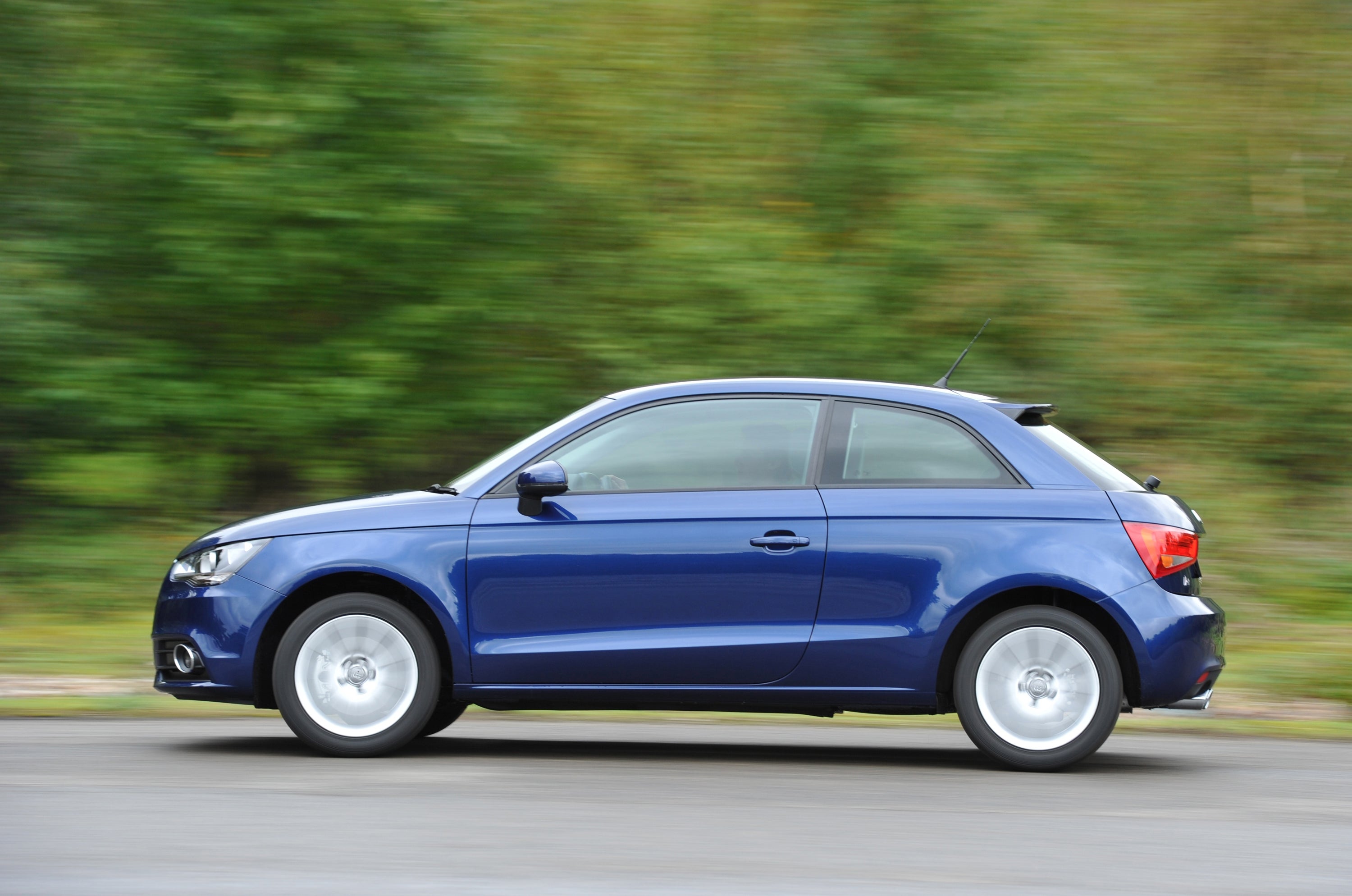 Choose the diesel and you'll see around 57mpg in the real world. Go down the petrol root and the 1.0 TFSI should see the same figure. In both cases, this means more than 500 miles on a single fill of the 45-litre fuel tank is possible.
How much should you be paying for a used Audi A1 (2010-2015)?
"Audi A1 prices on the used market start at around the £4000 mark, though this will be for higher mileage 1.6 TDI models. Nothing to fear here if the car has a full service record and has been cared for."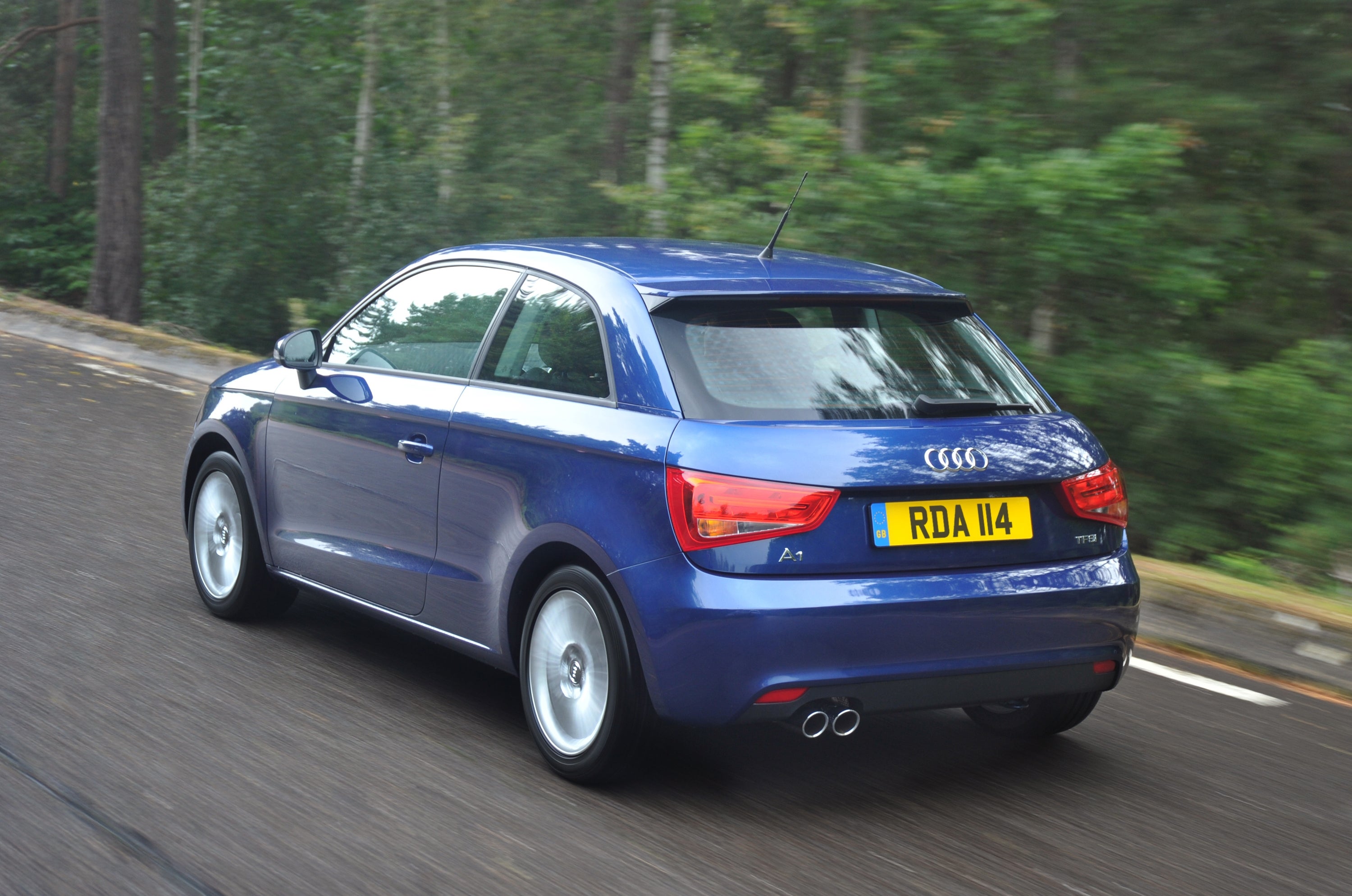 Petrol models start at around £500 more than the diesel, while an average mileage car from early in the A1's life will cost you about £5500 in our favourite Sport trim.
Step forward to a 2015 model and a 1.0 TFSI Sport with 60,000 miles comes in at £8500, which is more than you'll pay for an equivalent Ford Fiesta but on a par with a MINI.
Choose one of the last first generation A1s from 2017 and you'll be looking at a spend of around £10,500 for a car with 25,000 miles on the clock.
Is the Audi A1 (2015-2010) right for you?
The A1 encapsulates all that's best about Audi in a compact, well equipped and good looking design. Every surface that you come into contact with has a solid feel, making the A1 seem very substantial even though it's actually quite a light car thanks to the use of aluminium for some exterior panels.
This lightness makes the A1 easy to drive through town and there's the option of the seven-speed S tronic automatic gearbox with some engines. Those engines deliver decent pep in all but the base 1.2 petrol version, which is best limited to urban use.
Practicality is augmented in the A1 range with the five-door Audi A1 Sportback making life easier for loading kids into the back than with the three-door version. Taller adults will find it a little restricted back here, but the A1 makes up for this with a large boot for a small hatch and a split/fold rear seat.
What's the best Audi A1 (2010-2015) model/engine to choose?
While the S Line trim holds much appeal with its half-leather upholstery and larger alloy wheels to give it the edge in the style stakes, we'd opt for the Sport trim. Despite its name, it has slightly softer-set suspension than the S Line while still being more athletic through corners than the SE.
If you can afford to look for a later version of the A1, the 1.0 TFSI turbo petrol is the pick of the bunch. It may not have the outright power of the 1.4 petrol, but it's keen as mustard when you want to get a move on.
The decision between three- and five-door A1s will come down to a mix of availability and what you need from the car. The three-door reviewed here has a sportier look and still offers the same rear seat and boot space as the five-door Sportback.
What other cars are similar to the Audi A1 (2010-2015)?
The MINI hatch is the clear rival to the Audi A1 and comes in three- and five-door versions too. While the MINI undoubtedly has an advantage in looks and handling, the A1 is the more rounded overall package.
Others to consider are the Alfa Romeo MiTo and DS3 if you want to go down a more sporting route, though neither is as well finished as the Audi. Don't discount the Ford Fiesta or Volkswagen Polo as both are superb to drive and offer a huge selection of trim and engine choices.
Quality and finish
Compare the Audi A1 to any other car in the small hatch class and its rivals are going to come off second best when it comes to quality. It's not just the perceived sense of superiority of construction either that sets the A1 apart, it really is made from plastics that feel more substantial and buttons that work with a satisfyingly robust click.
Add in the fact Audi is a past-master at fit and finish, so there are no exposed screws or rough edges to any of the door pockets or cupholders. It's all very finessed and makes the A1 a truly pleasant place to while away journeys.
If you stick with the SE and Sport models, the upholstery is cloth, though there were plenty of options for buyers to personalise these fabrics. Some finishes can be more eye-catching than others...
The S Line model gained half-leather upholstery for an even more premium feel. There were also Black, Contrast and Style Edition models offered with their own interior trims, though most of their upgrades are on the outside. However, the Contrast Edition did benefit from an improved Audi Sound System stereo as part of its package.
Infotainment: touchscreen, USB, nav and stereo in the Audi A1 (2010-2015)
Audi was among the first to offer an integrated infotainment screen in the small hatch sector in the A1. The 6.5-inch display rotates into position when the car is started and is easy to see in the centre of the dash top.
In the SE model, it can be used to display music choices from DAB radio or an MP3 player, but you have to opt for the Sport to get standard Bluetooth connectivity and a USB port for your smartphone. If you want the Audi Multi Media Interface (MMI) with satellite navigation and iPod connection, you need to find an A1 that had this installed as an optional extra.
The MMI is very easy to get used to and work the infotainment screen with. Our only criticism is the navigation screen now looks dated and is not as easy to read at a glance as more modern versions.
Between the main dials in the dash binnacle is a simple digital display the driver can scroll through for information on fuel economy, speed, time and radio channel using the steering wheel-mounted controls.
Space and practicality: Audi A1 (2010-2015) boot space
The Audi A1 has the clever knack of making its front occupants feel like they are in any of Audi's other models. It does this not only with the appearance and quality of the cabin but also the generous space given to the driver and front passenger.
Move into the hind quarters of the A1 and it's a lot more average than the front cabin. There is reasonable room for a couple of kids and fitting a child seat or two thanks to standard Isofix mounts.
Access to the rear seats is good for a three-door small hatch, but grown-ups will still find it a bit of yoga challenge while kids will be able to jump in and out. For adults, headroom in the back is the major issue, so for them the rear is only for shorter hops.
Another consideration with the A1 is three-door models have a divider between the rear outer seats that's used as a cupholder and tray. As a result, the three-door model is limited to carrying two rear passengers rather than a trio of occupants in the five-door.

The flipside of this is the three-door model has a generous amount of space to stow odds and ends in the back whereas five-door A1 models are limited to the small door pockets.
A decent 270-litre boot capacity in the Audi is well ahead of a MINI's but nowhere near as good as its cousin, the SEAT Ibiza. Extending the boot capacity is simple thanks to a 60/40 split and tip rear seat. It folds down to leave an almost flat floor and up to 920-litres of load space.
Some of this space is freed up because the A1 does without a spare wheel in any of its models. Instead, you get a get-you-home tyre repair kit to fix a puncture that sits in a dedicated spot under the boot floor.
What engines and gearboxes are available in the Audi A1 (2010-2015)?
Audi launched the A1 with two petrol engines and single diesel motor. The turbocharged 86PS 1.2-litre has a five-speed manual gearbox and was offered across all trim levels.
The 122PS 1.4 TFSI turbo petrol was available in the upper two trims with either a six-speed manual or seven-speeder S tronic automatic. There were also 140PS, 150PS and 185PS versions of the 1.4.
All three trims were offered with the 105PS 1.6-litre diesel which gets a five-speed manual transmission. A 2.0 TDI arrived in late 2011 with 143PS. It makes the A1 deceptively brisk but it's hard to justify this unit over the smaller diesel. Unless you're a high mileage driver, you are probably better off with a petrol.
This is especially so if you opt for the 1.0-litre TFSI with 95PS that pitched up in 2015. This is the pick of the engine range thanks to its pert performance and free-revving nature.
It may be small in capacity, but it feels like a bigger engine and comes with a distinctive three-cylinder engine hum. In town, it's all you ever need, but if you drive plenty on the motorway the 1.4 petrol is the motor to choose.
Whichever engine suits your requirements in the A1, they all come with a start-stop function as standard to save fuel when the car would otherwise be idling in traffic. There's also energy recuperation to charge up the battery as the car slows down. Each version has an electronic differential that prevents the wheels from spinning to aid cornering and stability.
Refinement and noise levels
If there is one area where the Audi A1 stands out from its rivals other than its superb build quality, it is in-cabin refinement. Whether you're dotting through town, joining the dots down back lanes or cruising along the motorway, the A1 does an impressive job of filtering out road, wind and engine noise.
Even on the firm suspension of the Sport and S Line models, there is none of the crash and thump din that can be heard in some others in this class. You may feel those potholes, but you won't hear the suspension working its way across them.
It makes the A1 a great small hatch for those who spend plenty of time in their car or use them for long trips as you'll feel fresher at the end in the Audi than any other small hatch.
To get the best performance from the engines, petrol or diesel, they need to be hustled further up the rev range. However, this doesn't upset the interior harmony of the A1, especially with the petrol motors that are impressively quiet. Even the three-cylinder 1.0-litre barely stirs up anything more than a pleasing growl when worked hard.
Safety equipment: How safe is the Audi A1 (2010-2015)?
Audi's A1 scores highly for safety and earned a full five-star rating from Euro NCAP for adult occupant safety when tested in 2010. Assisting are the standard twin front, side and curtain airbags, as well as adjustable rear seat head restraints.
Every A1 has ESP stability and traction control fitted, along an electronic differential that prevents the front wheels from spinning during cornering.
The front passenger airbag can be switched off to allow a rear-facing child seat to be installed. In the back, there are two Isofix seat mounts, as well as three-point belts for all occupants. As a result, the A1 scored a strong 79% rating from Euro NCAP for child occupant safety.
It's not quite such good news for pedestrians as the Audi ranked at 49% for their safety, though this is better than many other small hatches.
Audi did not fit a space saver or full-size spare wheel to any A1 model. This was largely to save weight and maximise boot space. Instead, what you get is a tyre repair kit that will see you off the motorway or back home in the event of a puncture.
Insurance groups and costs
Younger drivers will be drawn to the Audi A1 1.2 TFSI SE for its group 9 insurance rating that makes it the cheapest model in the range to get cover for.
Our preferred 1.0 TFSI Sport with S tronic automatic gearbox comes in at group 15 for insurance. As a consequence, it will still be easily affordable for most drivers to insure even if its premiums are not quite as cheap as those for a Ford Fiesta or Volkswagen Polo.
Helping the Audi's insurance ratings are an immobiliser and Thatcham Category 1 standard alarm fitted as standard to all models.
VED car tax: What is the annual road tax on an Audi A1 (2010-2015)?
The majority of the petrol engines in the Audi A1 fall into Band C for road tax, so you won't need to raid the piggy bank to tax it. However, the 185PS 1.4 petrol falls into Band E, which means a significantly higher rate of tax to pay for its added performance.
The less powerful 105PS 1.6 TDI engine resides in Band A, while its more potent 116 version and the 2.0-litre diesel fall into Band B, meaning cheap VED.
Trim levels and standard equipment
The SE is the opening gambit in the Audi A1 range and comes with 15-inch alloy wheels, electric door mirrors and colour-coded covers for these items. Inside, you get a 6.5-inch infotainment screen with voice control, aux-in socket, and CD stereo with MP3 connectivity. Air conditioning is also included, along with electric front windows and a height adjustable driver's seat.
The Sport adds firmer suspension and 16-inch alloy wheels, as well as more figure-hugging sports front seats. A leather-bound steering wheel and handbrake lever add to the ambience, while a Driver Information System offers more data. Outside, the Sport has front fog lights and a polished exhaust tip.
S Line customers get 17-inch alloy wheels and even further firmed-up suspension, a bespoke body styling kit, rear spoiler and S Line badging. Half-leather upholstery covers the seats and there's a black headlining and aluminium door sill covers.
The Contrast Edition came with a roof painted in a contrasting colour to the main body, unique 17-inch alloy wheel design and double-blade rear spoiler. Audi only offered the Black Edition with the 185PS 1.4 TFSI engine or 2.0-litre TDI and it had a gloss black front grille, 18-inch alloys, Xenon headlights with LED daytime running lights, climate control and Audi Sound System stereo.
The S Line Style Edition was finished with metallic paint, gloss black roof, 18-inch alloys and rear privacy glass. Inside, they get climate control and an upgraded stereo.
Learn more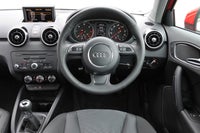 On the inside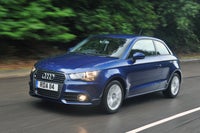 Driving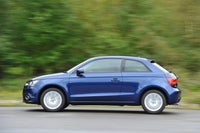 How much does it cost to run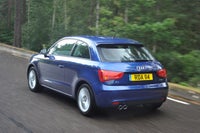 Prices, versions and specification
Reviews of similar cars
Quality checked, all cars less than 8 years old and warranty included
Looking for other Audi cars?
Quality checked, all cars less than 8 years old and warranty included