Audi A3 (2012-2020) Review

Written by
heycar editorial team

heycar rating
Premium car for sensible money
Best bits
Interior is up to the quality of a bigger, more expensive premium car
Petrol and diesel engines provide excellent mix of performance and economy
You'd be hard pressed to recognise this as an older Audi model
Not so great
Expensive to buy compared to rivals because of Audi's strong used values
Reliability issues, particularly with the automatic gearboxes, could make the A3 expensive to own outside of warranty
Not as practical as the five-door A3 Sportback
Read by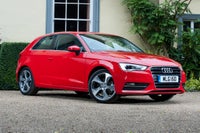 Overall verdict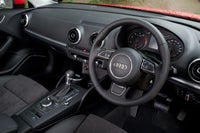 On the inside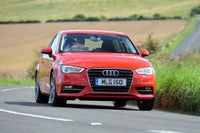 Driving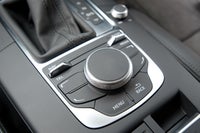 How much does it cost to run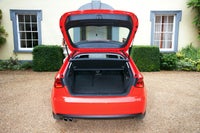 Prices, versions and specification
Overall verdict on the Audi A3 (2012-2020)
"If you're after a sensible family hatch that feels special without breaking the bank, the Audi A3 should be top of your list. This generation of the A3 combines low running costs with good practicality and a simply unbeatable interior."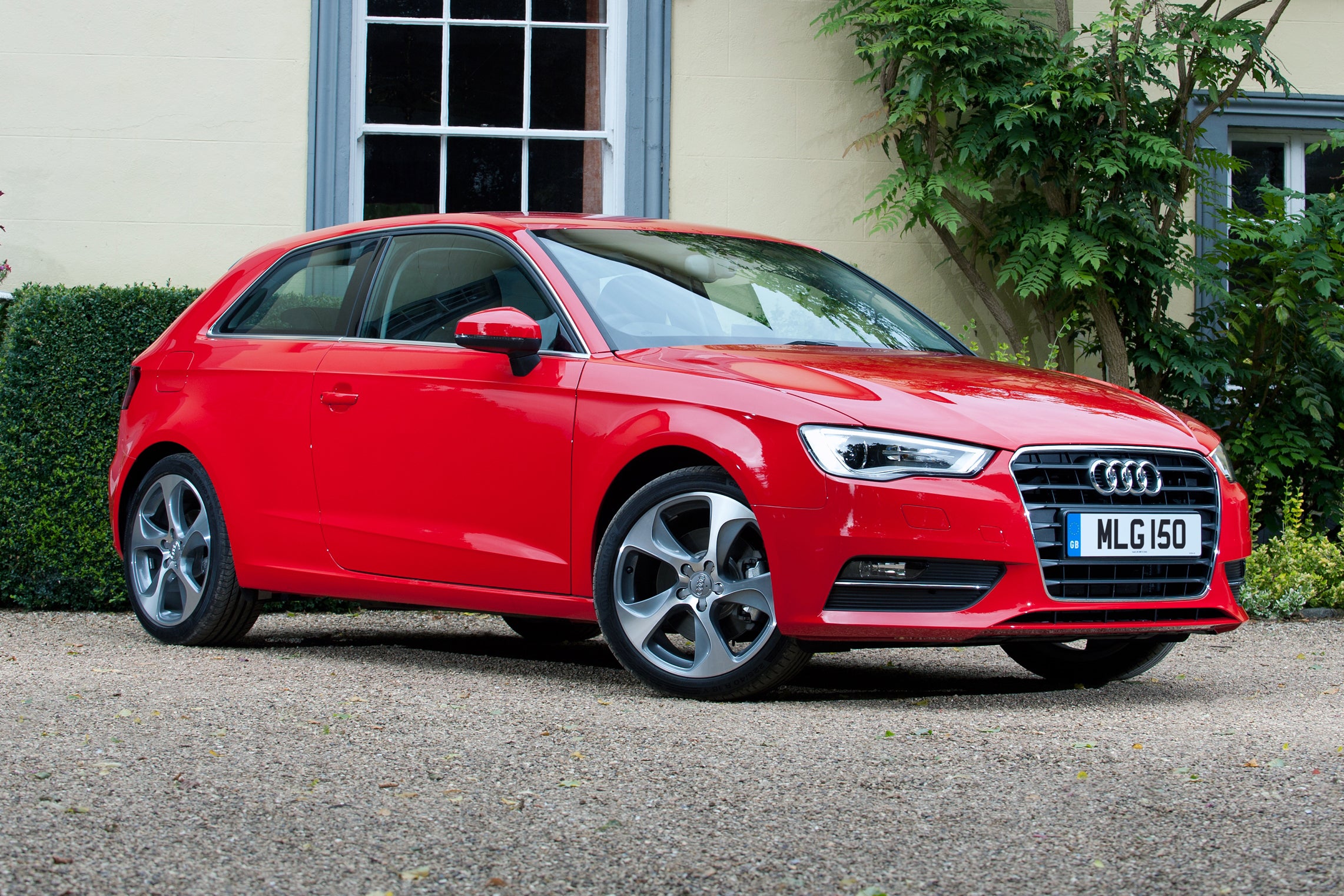 Introduced in 2012, this Audi A3 may not have groundbreaking looks - in fact it's pretty ordinary, but that means the looks have arguably aged better than others like the BMW 1 Series and Mercedes-Benz A-Class. Production lasted until 2020, meaning there are plenty of used models around.
One downside of the A3's reputation is the strong money it fetches second-hand. It was more expensive than the likes of the Ford Focus and Volkswagen Golf when it was new, and that oh-so-desirable Audi badge means buyers are happy to pay more for a used A3. Don't expect to find too many bargains around.
That said, you get a lot for your money. Even entry-level SE and SE Technik models have everything you'll need - from reversing sensors to a clever media display that pops up from the dash top.
When the A3 was new, Audi gave designers free rein to create an interior as upmarket as the much bigger (and pricier) A8, but scaled down to fit in the A3. Was it successful? Well it's certainly classy and feels like it will last.
As a three-door hatchback, the standard A3 isn't as roomy as the five-door Sportback. But there's more space than before, thanks to a longer wheelbase plus the boot holds a reasonable 365 litres.
Used A3s are split roughly half and half between petrol and diesel models. While the diesels suit the car well and will be tempting due to their excellent fuel economy, petrol models make more sense for a lot of buyers.
Avoid the 1.8-litre or 2.0-litre models unless you really need the performance. The 1.0-litre TFSI is surprisingly peppy, but we'd go for the 1.4 TFSI or 1.5 TFSI petrols which are the best combination of economy and performance.
No matter which engine you opt for, the A3 is good to drive with tidy handling and a comfortable ride. There's plenty of technology, too - including a parking camera, adaptive cruise control and a blind-spot system.
The Audi A3 is certainly one of the best cars in its class, but then it's also more expensive than many other hatches, certainly on the used market. You do get what you pay for. And it won't necessarily be any more expensive than a Ford Focus to run, making it a very easy (but totally premium) car to justify.
If you're looking for the newer version, you need our Audi A3 (2020-) review.
Comfort and design: Audi A3 (2012-2020) interior
"Audi says the A3's designers were asked to create an interior similar to the top-of-the-range A8, only in a much smaller cabin. This might sound like marketing guff (and probably is) but there's no denying that the A3's cabin is certainly at the 'up' part of the market."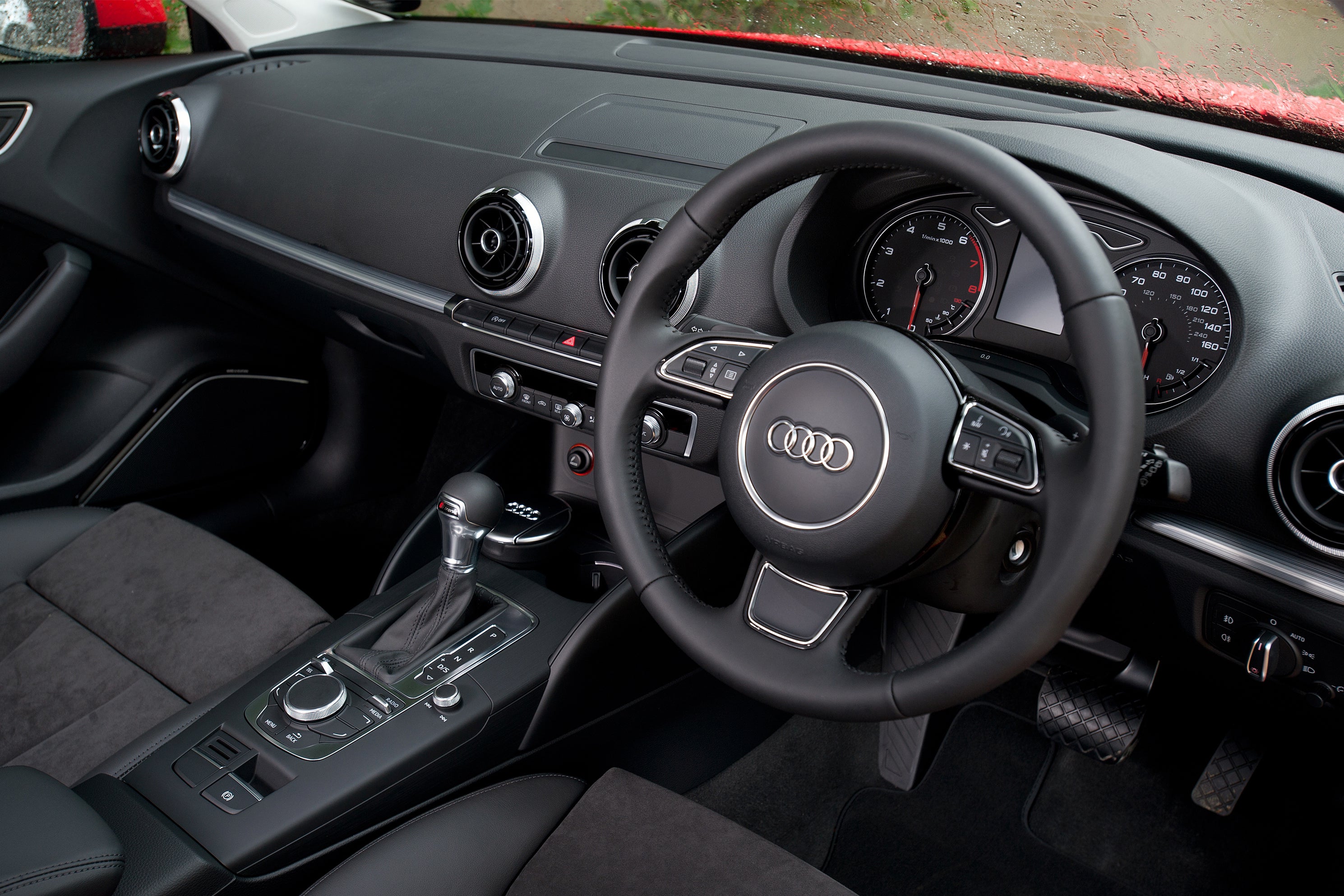 The brilliance of the A3's interior comes to light when you've spent a considerable amount of time in it - long-distance drivers will quickly appreciate how logical and well-designed the cabin is. There's a minimalist dashboard with four modern-looking air vents and clearly laid out buttons.
That minimalist approach actually means, in our opinion, the A3's cabin is ageing considerably better than the BMW 1 Series or Mercedes-Benz A-Class. It looks sharp and modern today - you'd struggle to tell it was first launched in 2012.
One clever feature is the electric parking brake in place of the traditional handbrake lever. This is commonplace today but was unusual when this A3 was new. Again, it helps make the A3 feel newer and more expensive than it really is while freeing up space in the front.
Elsewhere, plenty of manual adjustment in the driver's seat means most people will find a comfortable seating position no problem.
Handling and ride quality: What is the Audi A3 (2012-2020) like to drive?
"Before this A3, Audi went through an unfortunate stage of making cars with overly firm suspension in an attempt to rival BMW in the sportiness stakes. Fortunately, it had decided this was a bad idea by the time this Audi A3 came along. The good news is that this A3 impressively balances both ride quality and handling."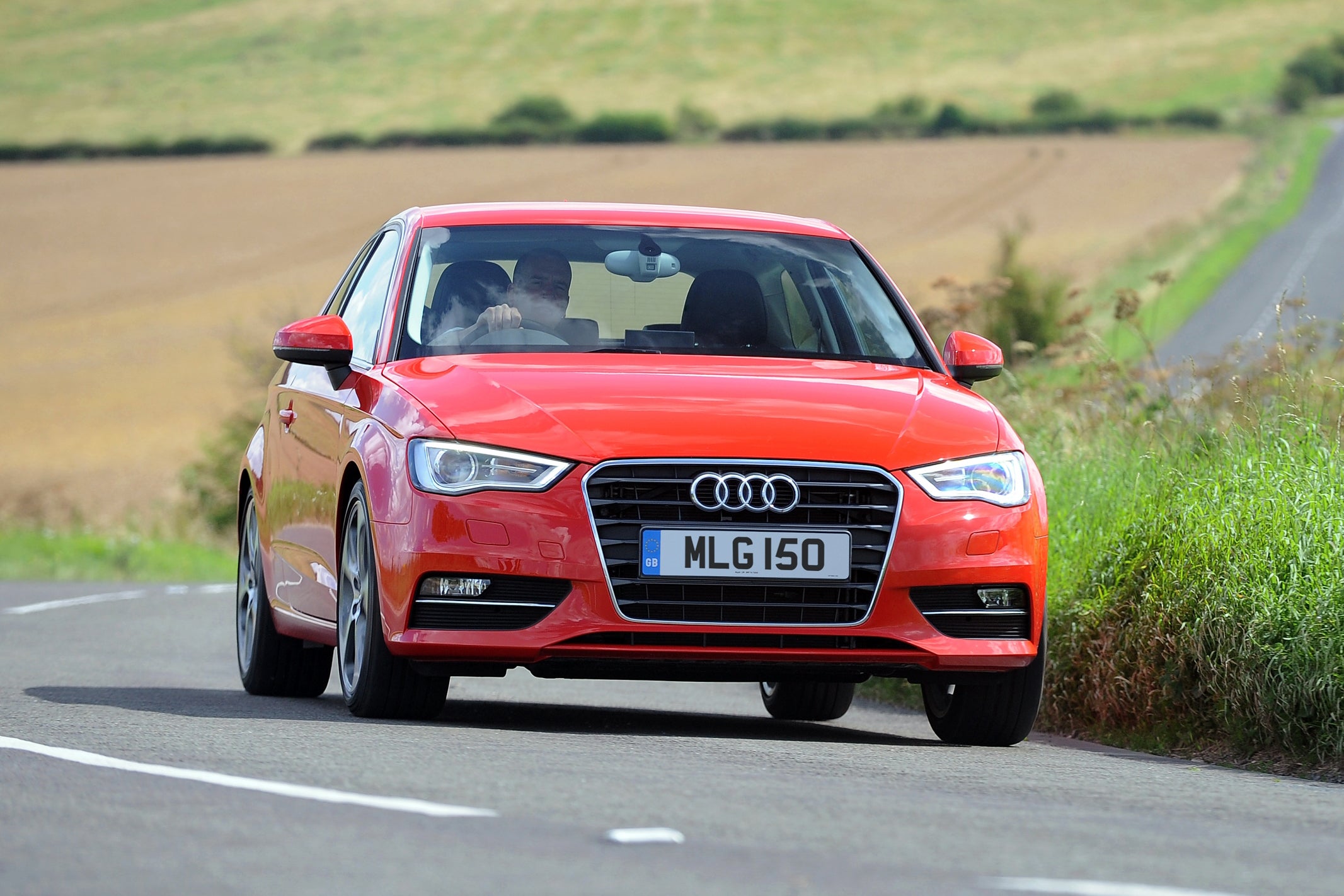 In short, the A3 rides very well and corners perfectly adequately. As long as you're not going to start chucking it down country lanes like it's a racing car. If that's your thing, go for a BMW 1 Series and some driving gloves.
Many Sport and S line models were sold with sportier, stiffer suspension (a no-cost option), although we actually prefer the standard set-up. Wheel sizes make a difference, too - as with most cars, the smaller the wheels, the more comfortable the ride quality.
The SE and SE Technik models were sold as standard with 16-inch wheels which, when combined with the standard suspension, provide a very soft ride. You might be tempted by a model with 18-inch wheels and the sports suspension, but while they look good, you will have to put up with a firm ride.
The A3 is an easy car to drive around town. It's no bigger than something like a Ford Focus and visibility is pretty good, meaning you can squeeze it into tricky parking spots. Parking sensors are standard on most models while some may come with Park Assist, which will essentially park the car for you. It's a bit of a gimmick unless you really dread reversing into a space.
MPG and fuel costs: What does an Audi A3 (2012-2020) cost to run?
"Go for a diesel and you'll be seeing around 64mpg from the 1.6 TDI and mid-to-late 40s mpg from the 2.0 TDI, although there are slight variations depending on the power and gearbox."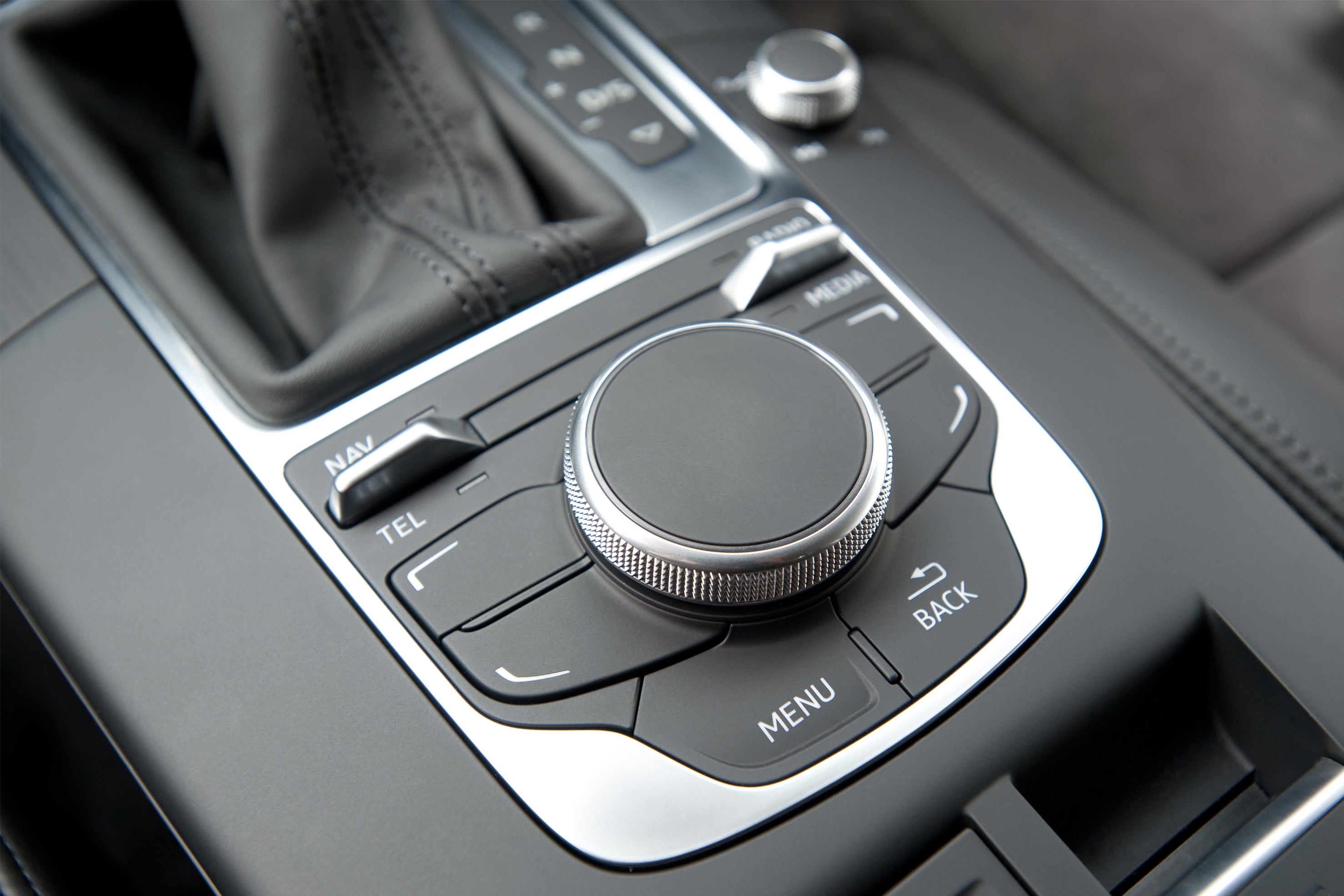 You might be surprised that there's little difference in fuel economy between the 1.0-litre and the bigger 1.4 TFSI and 1.5 TFSI, all of which return mid-40s mpg in the real world.
By far the thirstiest engine in the A3 range is the 1.8-litre petrol. From this, you'll struggle to see mid-30s fuel economy under day-to-day driving.
How much should you be paying for a used Audi A3 (2012-2020)?
"When it was new, the third-generation Audi A3 started from around £20,000 for a basic SE model with the 1.0-litre TFSI petrol engine. You'd pay an extra £2000 for a Sport model, while a 1.6 TDI in SE trim would set you back around £22,500."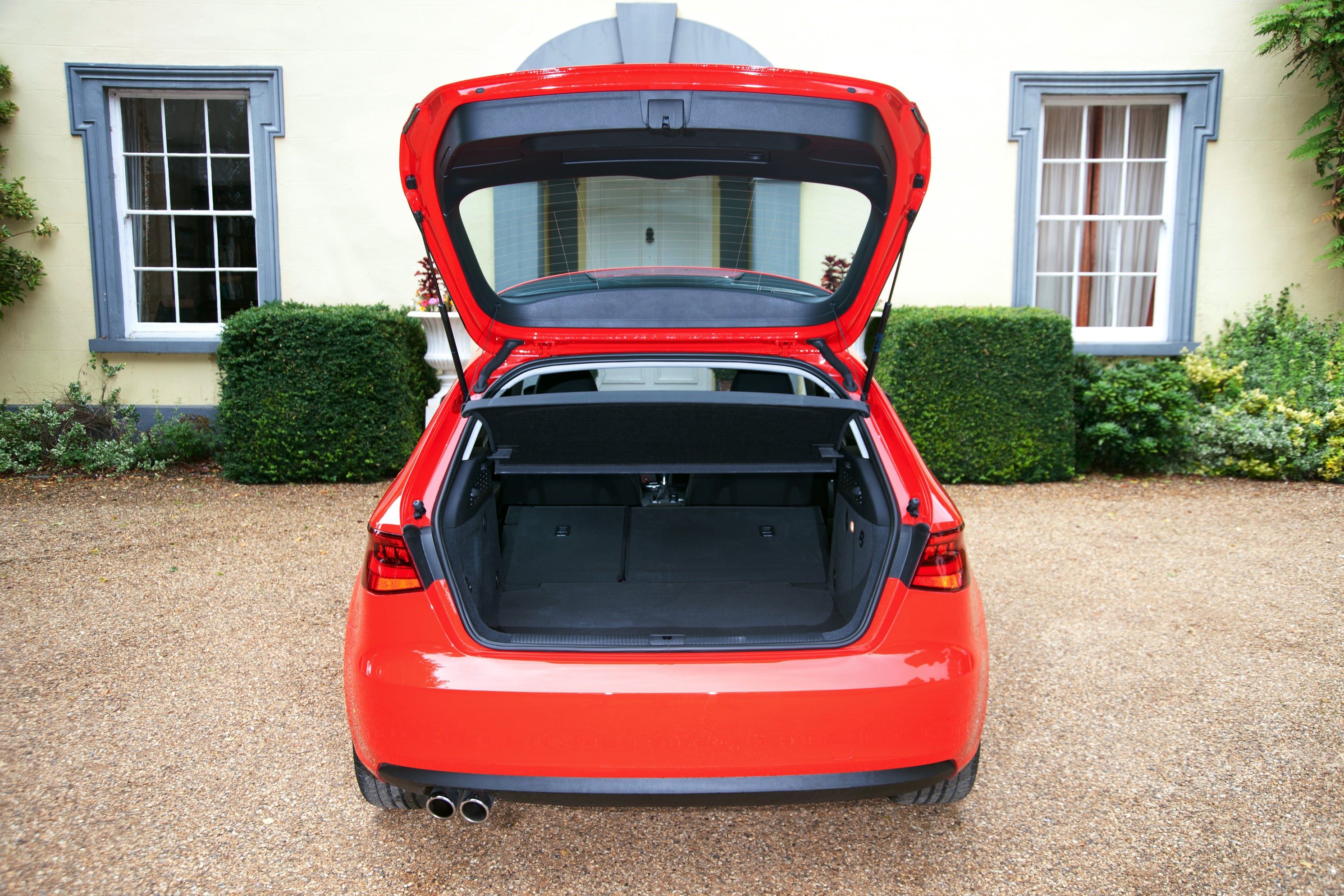 The 2.0-litre diesel started from around £24,000 - although the higher-spec models could easily be optioned up to comfortably more than £30,000.
The Audi A3 might have been slightly more expensive than mainstream rivals when it was new, but its premium badge means it will have held onto its value very well. A three-year-old example with average miles on the clock will set you back around £11,000 for a 1.0-litre SE, increasing to more than £20,000 for a diesel-powered Black Edition.
Ready to get your top quality Audi A3?
All cars come with a warranty
Selected dealers only
All quality checked
Audi A3
1.5 TFSI Sport 5dr
Esplanade Volkswagen Cowes

Hampshire, PO318BF
PCP: £248.80/mo
Representative example: Contract Length: 36 months, 35 Monthly Payments: £248.80, Customer Deposit: £2,399.00, Total Deposit: £2,399.25, Optional Final Payment: £7,641.10, Total Charge For Credit: £2,753.35, Total Amount Payable: £18,748.35, Representative APR: 8.9%, Interest Rate (Fixed): 8.88%, Excess Mileage Charge: 8.38ppm, Mileage Per Annum: 10,000
Is the Audi A3 (2012-2020) right for you?
If you're looking for a hatchback that's a bit posh, has a top-quality interior and gets oodles of standard equipment, the A3 could be the car for you. Yet it's still cheap to run, with a good range of petrol and diesel engines, so you can have economy, performance or a bit of both.
It may be bigger than its predecessor, but the three-door body layout means it's not exactly practical - for that you want the five-door A3 Sportback. However, if you rarely need the back seats and want something that's refined and with an upmarket image, we reckon this will suit you perfectly.
What's the best Audi A3 (2012-2020) model/engine to choose
The Audi A3's diesel engines suit it well, with the 2.0-litre being a particularly good combination of performance and economy. It's extremely refined (you'd struggle to tell it's a diesel at speed), and its low-down torque means it's easy to drive.
But if you don't cover many miles, you'd be best looking for a petrol - the 1.4-litre remains one of our favourite Volkswagen Group petrol engines, despite being replaced by the 1.5-litre in 2017.
In terms of trim levels, all are comprehensively equipped, with mid-range Sport models providing a few nice-to-have features without breaking the bank. These include 17-inch alloy wheels and Audi's sports suspension, lowered by 15mm. Of course if you need more practicality (and doors) look at the Audi A3 Sportback.
What other cars are similar to the Audi A3 (2012-2020)?
The Audi A3's main competitor is the BMW 1 Series - a car that's arguably more rewarding to drive than the A3, but has a dated interior compared to the Audi (and less generous standard equipment levels).
Then there's the Mercedes-Benz A-Class which never really hit the spot but sold in large numbers thanks to its premium badge. Leftfield alternatives include the Volvo V40 and Lexus CT - the latter used a hybrid engine set-up, but it lacks the performance of the A3. We'd also add in things like the Volkswagen Golf and Honda Civic at a push.
Quality and finish
That thing about the A3 feeling like the bigger (and pricier) A8 applies here. It feels like a much more expensive car, with high-quality materials everywhere.
One exception is the seats which, on entry-level SE and SE Technik models, are just simple cloth trim. It's worth looking for an S line for the part-leather seats alone, although full Nappa seats are the preserve of hot S3 models. A few buyers of standard A3s ticked the option box for full leather seats and they're a desirable extra in used examples - though finding one is tricky.
The S line models also come with extras such as a perforated leather gear lever, brushed aluminium inlays and door sill trims as well as a bespoke sports steering wheel.
No matter which A3 you opt for, it's well-made. All the buttons operate with a pleasing tactility - from the radio controls to the temperature dials and electric window switches. There's something satisfyingly premium about it all.
Infotainment: touchscreen, USB, nav and stereo in the Audi A3 (2012-2020)
The infotainment system was one of the A3's party pieces when it first came out in 2012. An ultra-thin (well what was ultra-thin back then) colour display electrically slides out of the dash, controlled via a dial between the seats rather than a touchscreen.
This actually works very well - as anyone who's been frustrated with trying to tap a touchscreen display in a moving car will attest.
There are one or two specification quirks. Navigation wasn't standard on the base-level model when the A3 came out, but was introduced with the SE Technik (which eventually replaced the entry-level SE).
Audi's smartphone interface came as standard following the A3's facelift in 2016, adding Android Auto and Apple CarPlay. These effectively mirror apps from your phone onto the pop-up infotainment display, meaning you can access your Spotify playlists or use apps like Waze or Google Maps.
At the same time, Audi's Virtual Cockpit was also launched as part of the Technology Pack. It's worth looking for cars with this feature as it makes the A3's cabin look ultra-modern, even today. There's a high-res 12.3-inch screen in place of the standard instrument dials which you can customise, so prioritising the navigation or speedometer for instance.
Space and practicality: Audi A3 (2012-2020) boot space
For this third-generation A3, Audi moved the front and rear wheels further apart, so there's a significantly more spacious interior.
There's plenty of room in the front, with plenty of shoulder room for real size adults and headroom is reasonable, too - even for those giant people over six feet tall. As you'll have gathered by now, the Audi A3 does a commendable job of mimicking a much bigger car.
Things aren't quite so positive for those in the back. The standard A3 is a three-door (look for a Sportback model if you want rear doors). Which means getting in the back requires an element of flexibility.
Once there, it's a little claustrophobic but there's enough room for adults on a short journey. You just may not want a four-hour stint back there. If you're planning to regularly carry people you actually like, they may prefer a BMW 1 Series or Mercedes-Benz A-Class - both of which are slightly more spacious for rear-seat passengers.
You can squeeze a pair of child seats in the back, though - if you have to. Again, if it's something you're planning to do regularly, the five-door Audi A3 Sportback will make your life much easier.
With 365 litres, the boot compares well against rivals, although you should avoid quattro models if this is important - the four-wheel-drive system eats into boot space. There's a bit of a lip for hoisting bulky items over too. If you do need to occasionally carry bigger items, the A3's rear seats fold down almost entirely flat.
What engines and gearboxes are available in the Audi A3 (2012-2020)?
The first decision you need to make when buying an Audi A3 is whether a petrol or diesel engine is what you need. The split on the used market is roughly 50/50, with petrol engines generally a little cheaper to buy than their equivalent diesels.
If you cover more than 12,000 miles a year and spend a lot of time on the motorway, a diesel A3 will fit the bill. The 1.6-litre diesel (badged the 30 TDI in later years) is the most economical, making it popular with company car drivers.
But unless economy is the be-all and end-all, we'd go for a 2.0-litre diesel (badged the 35 or 40 TDI depending on power). This is a more flexible engine with lots of low-down pulling power, making motorway driving effortless. It's also not considerably thirstier than the 1.6 TDI (we'll come onto that).
If you're not planning on covering tens of thousands of motorway miles, you'd be better with a petrol. The A3 initially had a 1.8-litre petrol, but this was expensive when new and even more expensive to run, so there aren't many second-hand ones around. It was replaced by a 2.0-litre which, although fun, was equally pointless...
The 1.4 TFSI petrol was the big seller, later replaced by the 1.5 TFSI in 2017. These four-cylinder petrols suit the A3 very well indeed, providing a decent blend of performance and economy.
They're generally reliable, although the 1.5-litre has more problems than the 1.4-litre, with a lot of owners finding it hesitates when cold. Audi has now issued an update to fix this.
There's also an entry-level 1.0 TFSI three-cylinder petrol which might sound small for a car of this size, but it's actually a brilliant little engine. Sure, a 1.4 or 1.5 will be a better choice if you live in a hilly area or regularly drive out of town, but the 1.0-litre is very eager and frugal, too.
We'd suggest sticking with the six-speed manual transmission, which combines a light clutch with a nice, direct gear change. The S tronic automatic has proved to be pretty problematic and it can be an expensive fix.
Refinement and noise levels
With tried-and-tested engines combined with lots of cabin insulation, the A3 is extremely refined, no matter what's under the bonnet.
Sure, you'll notice a bit of clatter from the diesels on start-up (especially when cold), but no more so than with other diesels. And once warm, you'll find there next to no significant noise from the engine bay.
While most small, three-cylinder petrol engines produce quite a distinctive (and characterful) noise, the little 1.0-litre petrol is surprisingly muted on the move.
The best engines for refinement, though, are the 1.4-litre and 1.5-litre petrols. These just do the job with little in the way of noise. They use cylinder-on-demand technology, meaning they can run on two cylinders alone under light loads, although you're unlikely to notice the third and fourth cylinders kicking into action.
Safety equipment: How safe is the xAudi A3 (2012-2020)?
You'll be pleased to know a used Audi A3 isn't all fur coat and no knickers. When it was crash tested by independent body Euro NCAP in 2012, it was awarded a maximum five-star safety rating.
That includes a very impressive 95 per cent rating for adult occupants and 87 per cent for children. In tests, the A3's cabin retained its shape, with the organisation praising its ability to cope with side barrier impacts in particular, while the front seats and head restraints provide good protection against whiplash injury in the event of a rear-end collision.
Trick active safety systems range from Audi's side assist (which warns you if there's a car in your blindspot when changing lanes) to radar-assisted adaptive cruise control and traffic sign detection. Audi's pre-sense safety system was ahead of its time when the A3 was new, preparing the car and reducing injuries in the event of a crash.
If you get a puncture, the A3 came as standard with a space-saver spare wheel so you won't be left stranded at the side of the road.
Insurance groups and costs
Insurance groups for the Audi A3 range from group 14 up to 39, with the 1.0-litre petrol in basic SE Technik trim being the cheapest to insure.
Some insurers will use the Audi's premium badge as an excuse to hike up premiums, especially for new drivers - but it's worth shopping around. For most people, the A3 shouldn't cost anything more to insure than a Volkswagen Golf.
VED car tax: What is the annual road tax on a Audi A3 (2012-2020)?
Any Audi A3 registered before the 31 March 2017 will be subject to the old CO2-based vehicle tax system. The A3's popularity with company car drivers is a reflection on how low its emissions were - most models will cost £30 a year or less to tax. Petrol and diesel A3 models registered from 1 April 2017 onwards will cost a flat £150 a year.
Trim levels and standard equipment
Don't overlook the entry-level SE or SE Technik models. They might lack flashy exterior detailing or the bigger alloy wheels, but they're actually comprehensively equipped - with things like that retractable infotainment display, rear parking sensors and cruise control as standard.
Sport models add a few more niceties such as bigger wheels, Audi's Drive Select system and sports seats, but nothing essential. The desirable S line takes this a stage further, with 18-inch wheels, sports suspension (a no-cost option when new) and a flat-bottomed steering wheel.
Black Edition cars make the strongest prices on the second-hand market, thanks to a premium sound system, black styling pack and 18-inch diamond-cut alloy wheels.
Learn more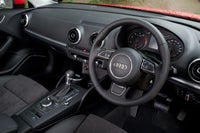 On the inside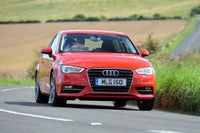 Driving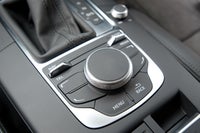 How much does it cost to run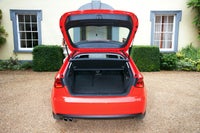 Prices, versions and specification
Reviews of similar cars
Quality checked, all cars less than 8 years old and warranty included
Looking for other Audi cars?
Quality checked, all cars less than 8 years old and warranty included