Audi A4 Avant Review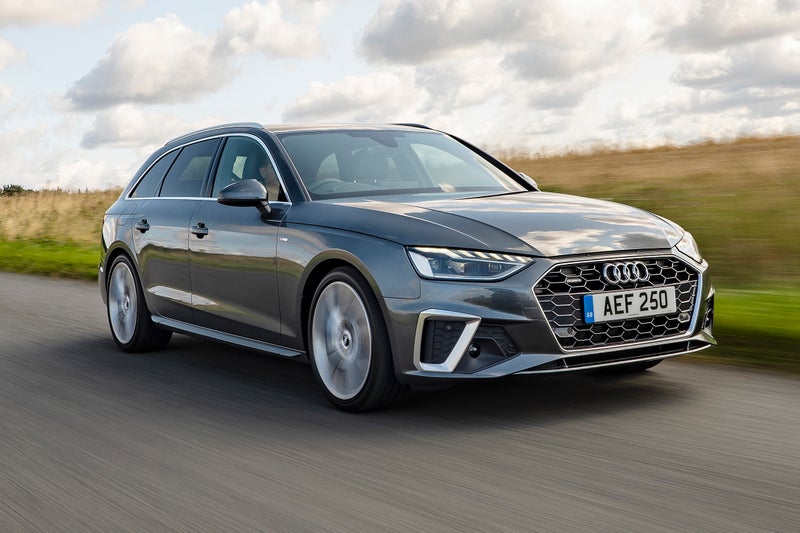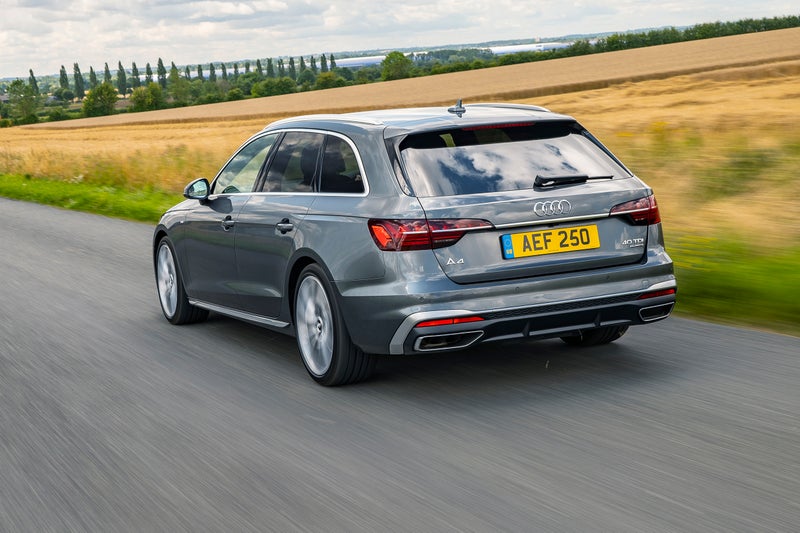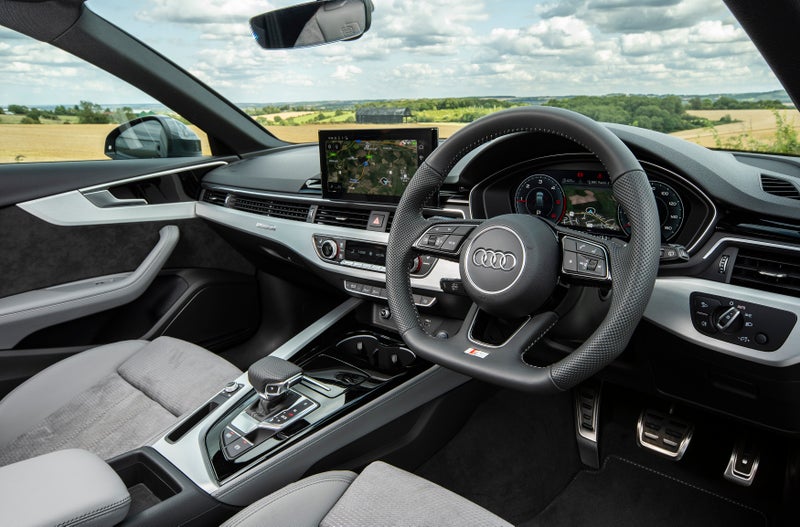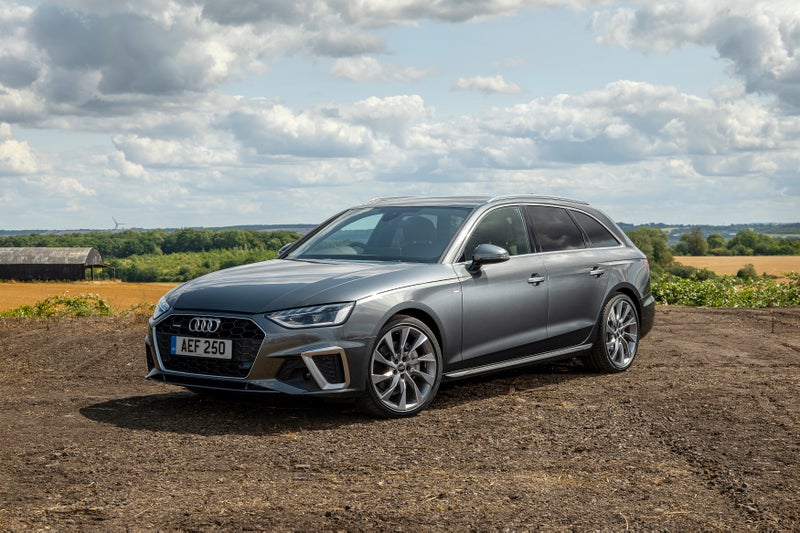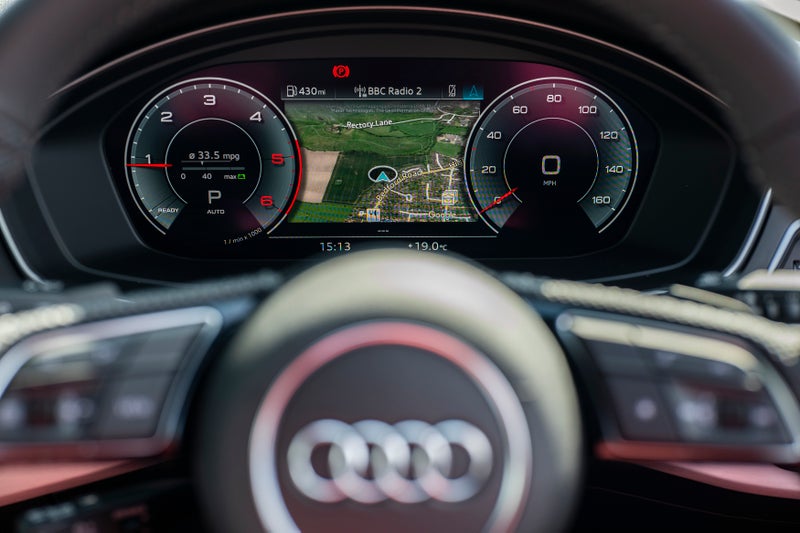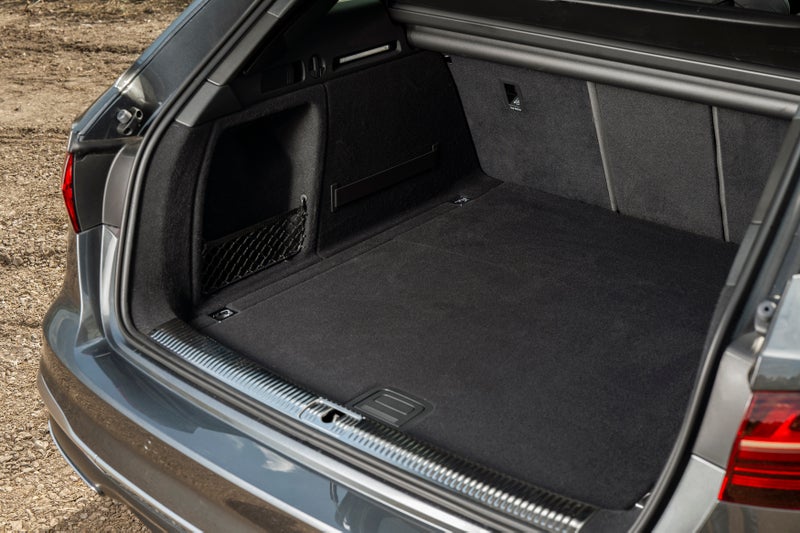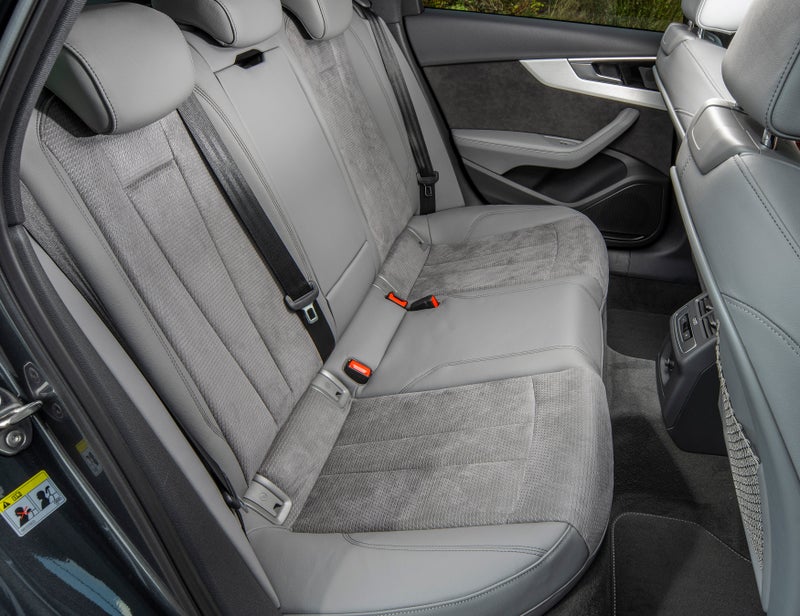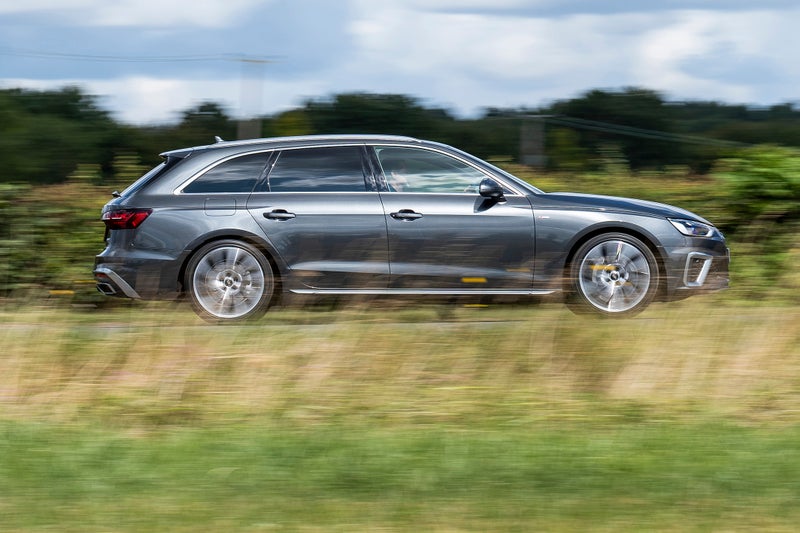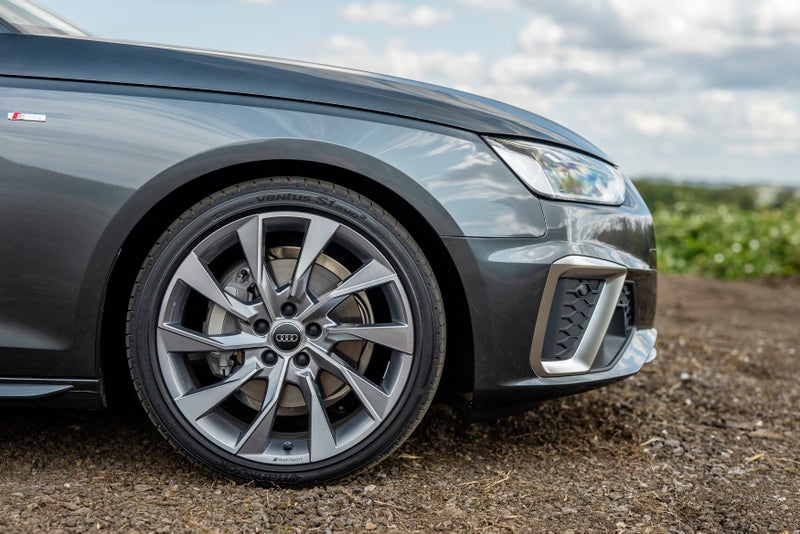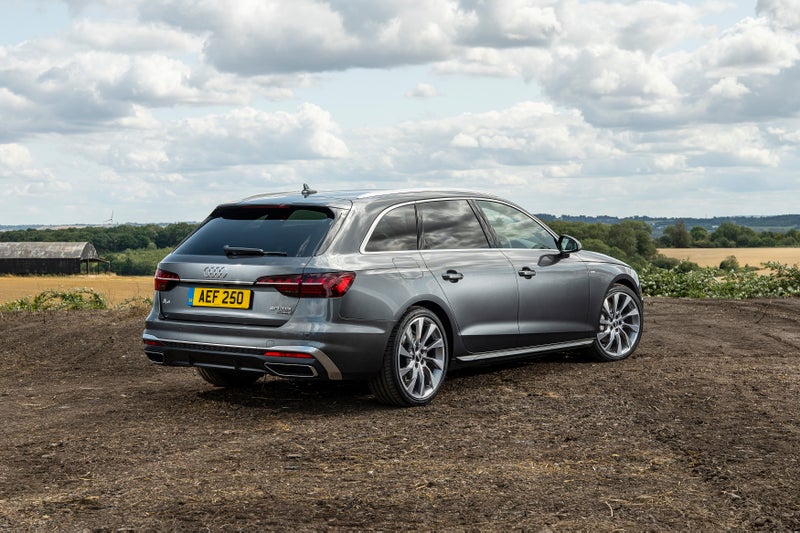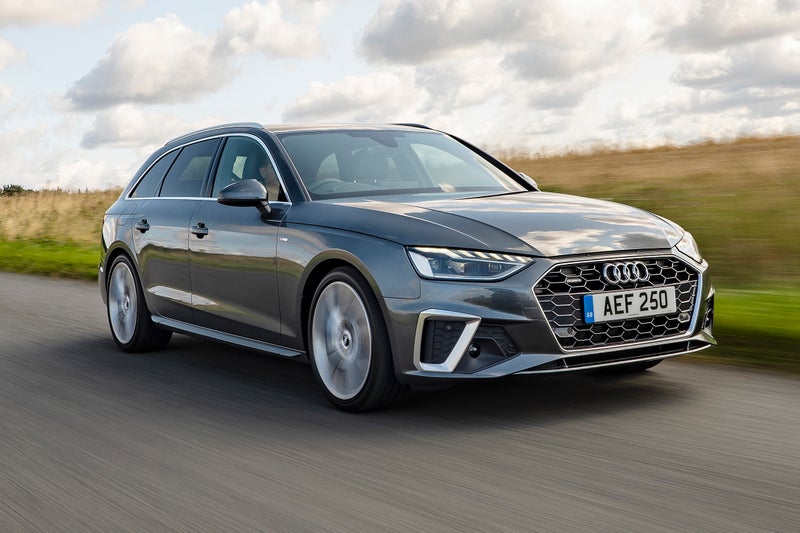 1/10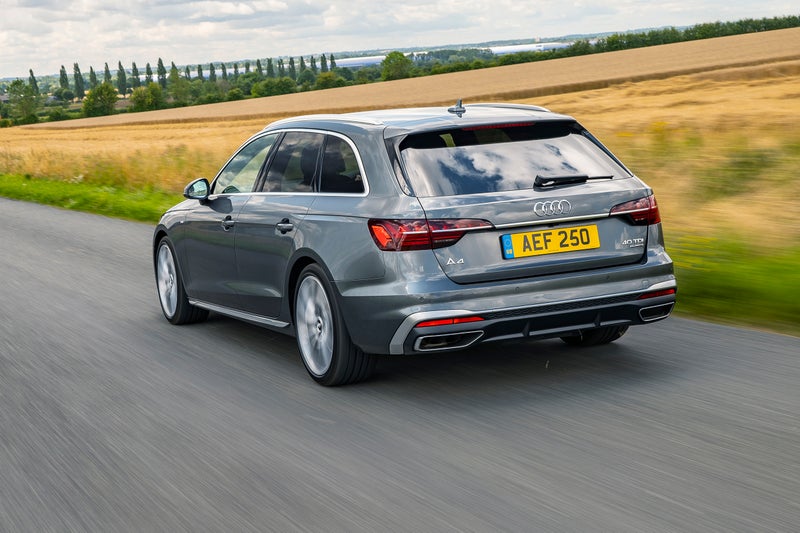 2/10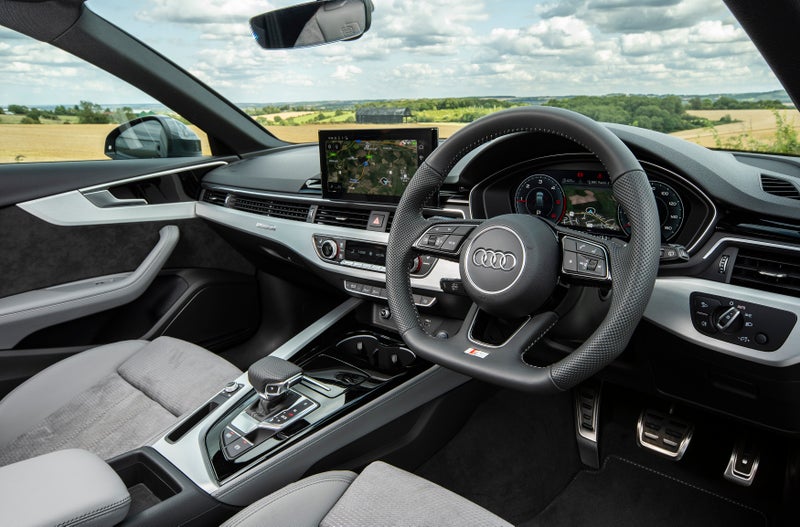 3/10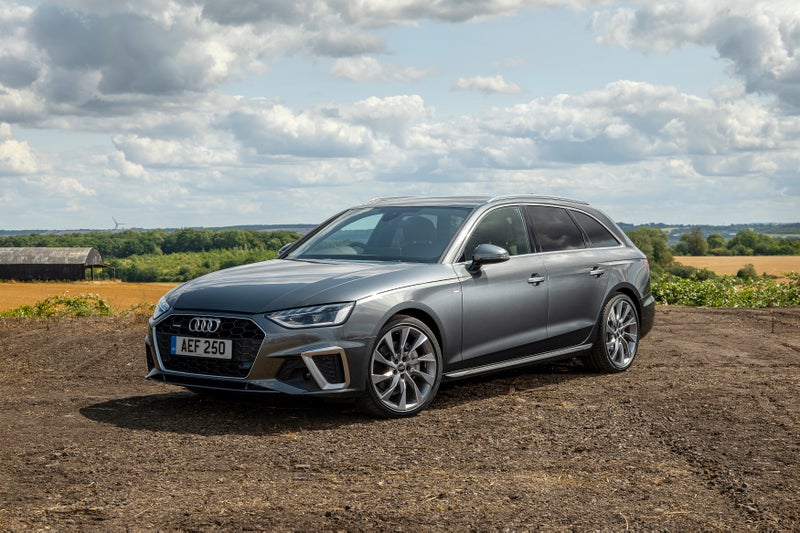 4/10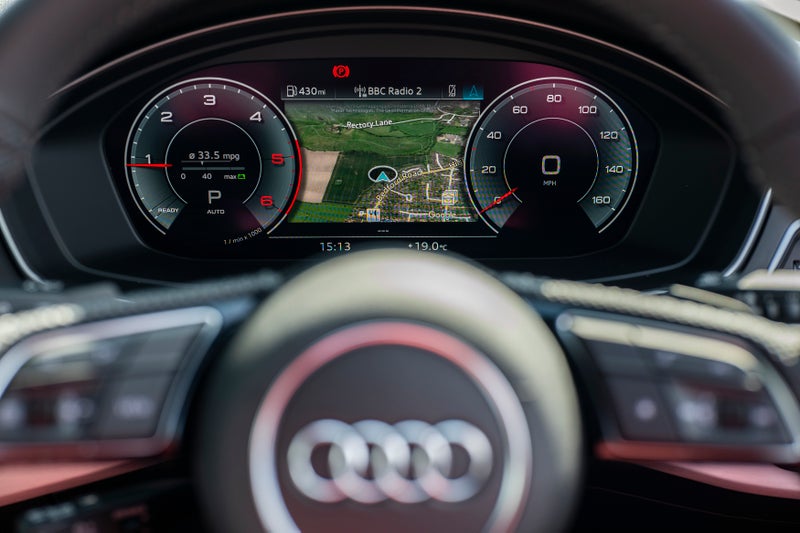 5/10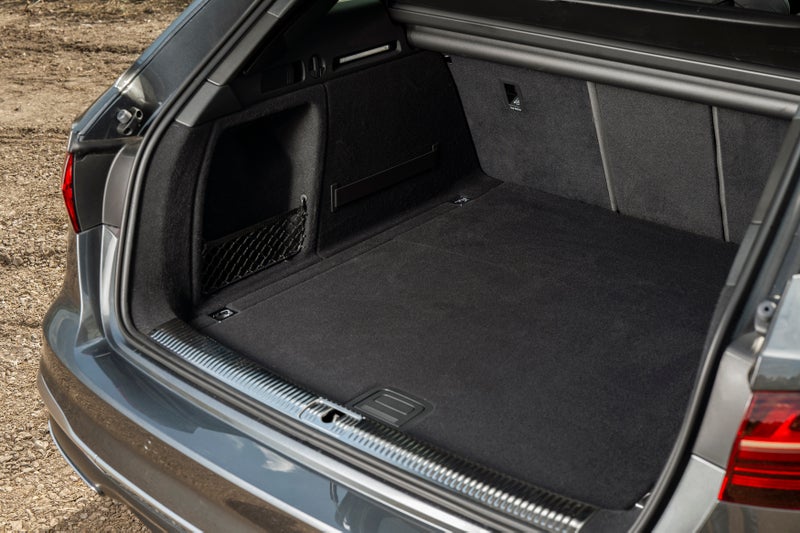 6/10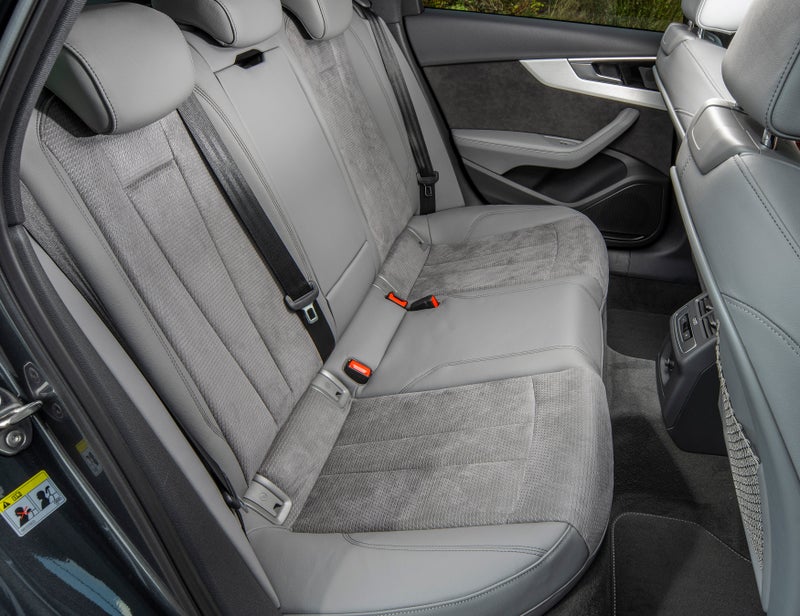 7/10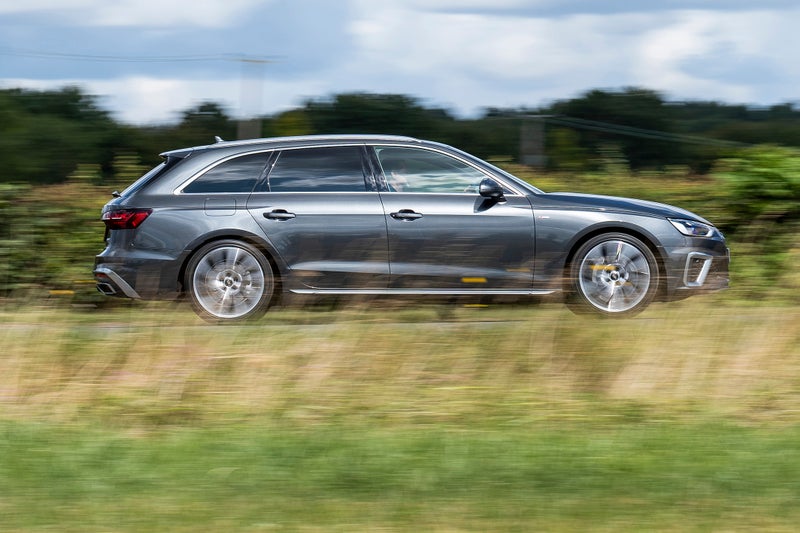 8/10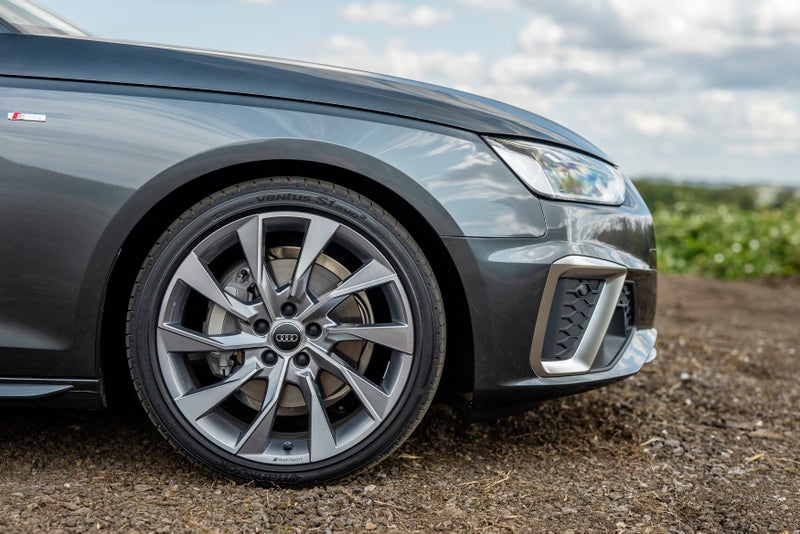 9/10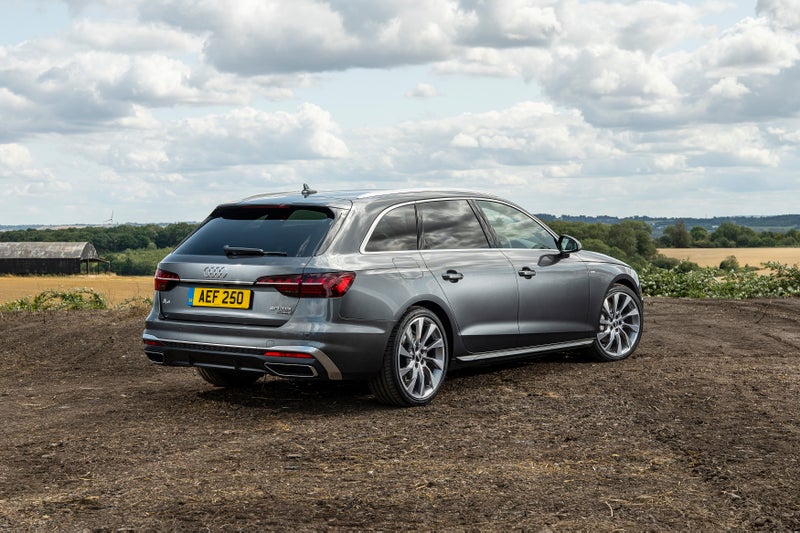 10/10
Launched in 2015

Estate

Petrol, Diesel
Launch year

2015

Body type

Estate

Fuel type

Petrol, Diesel

Written by
heycar editorial team

heycar rating
Stylish and refined compact estate
Best bits
Stunning cabin quality
Quiet and comfortable to drive
Impressive standard equipment
Not so great
Boot space trails cheaper rivals
Hesitant automatic gearbox
No hybrid versions available
Read by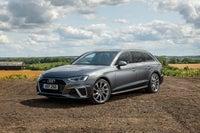 Overall verdict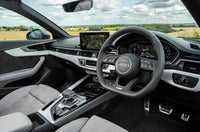 On the inside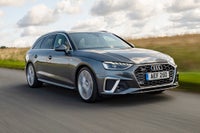 Driving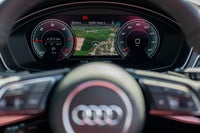 How much does it cost to run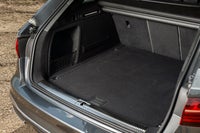 Prices, versions and specification
Overall verdict on the Audi A4 Avant
"Audi is one of the few premium marques that sells almost as many estates as it does saloons. This practical body style - which it calls Avant - fits with the company's understated styling cues and four-wheel drive legacy."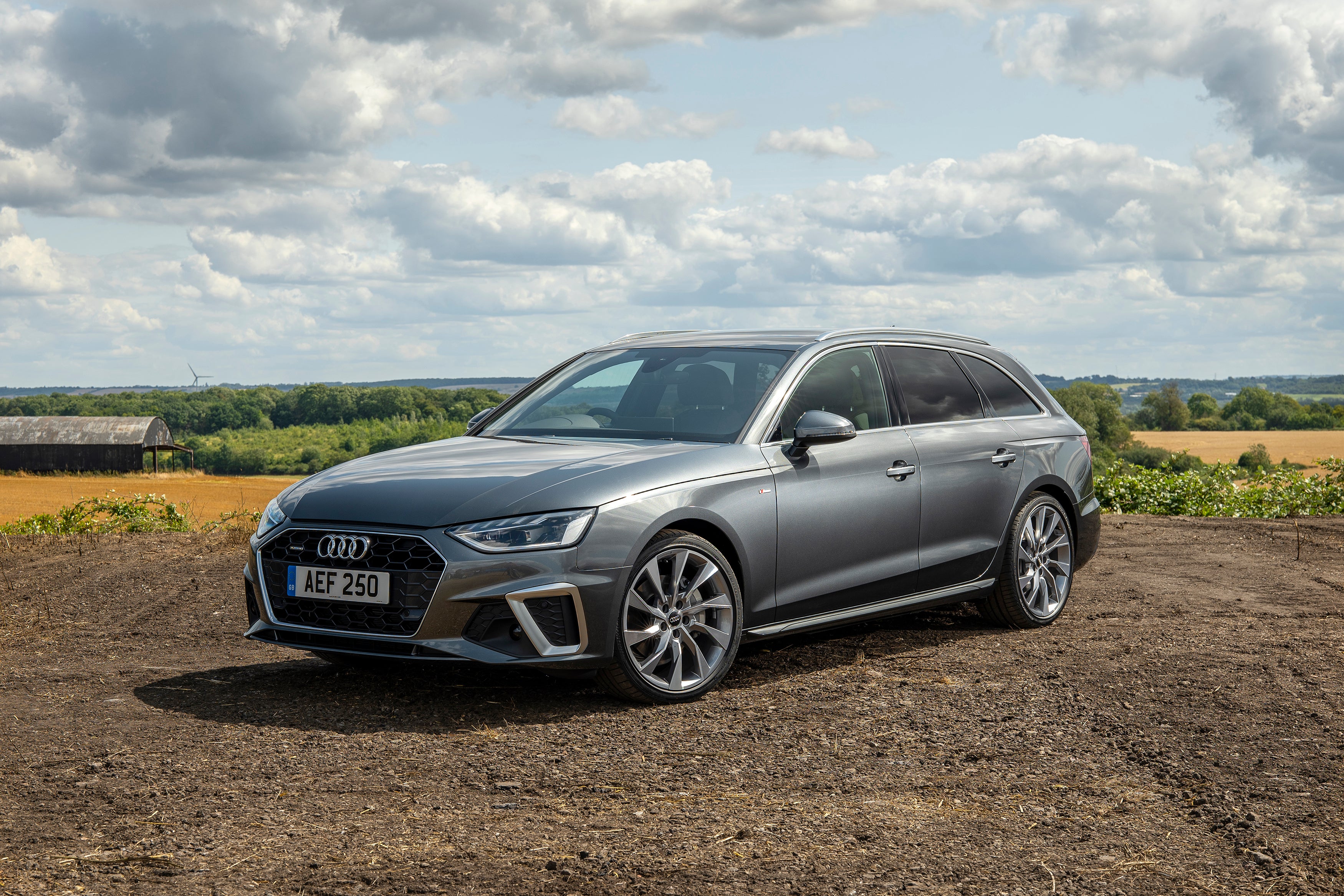 The A4 Avant is the smallest load-lugger in the brand's line-up, with an overall footprint that's near-identical to its closest rivals. The BMW 3 Series Touring and Mercedes C-Class Estate. Buyers after something larger will be better served by the 'one-size up' A6 Avant or E-Class Estate - or a high-riding SUV like the Audi Q5.
Family buyers have more choice than ever before, so why pick the low-key A4 estate over its competition? Well, it distinguishes itself - and justifies its price premium - with an upmarket interior, high-quality materials and (from 2019 onwards) a laundry list of standard features that includes everything you could need or want.
Of course, if boot volume is more important to you than what badge a car wears on its nose, then Volkswagen group siblings the Volkswagen Passat Estate and vast Skoda Superb Estate beat the A4 in a space race. Still, with a useable 505-litre boot, a handy powered tailgate and a maximum capacity of 1510 litres, it comes equipped to cope with the rigours of a busy life - whether that involves carrying suitcases, sports kit, or flat-pack furniture.
Passenger space is generous, too. There's room to stretch out whether you're sat in the front or the back, but those lucky enough to ride shotgun will get more time to play with the excellent 10.1-inch touchscreen that is part of Audi's latest MMI Plus infotainment system. It comes with sat-nav and smartphone mirroring capability and is fitted as standard to every version - oh and a slick 12.3-inch digital driver's display is thrown in as well.
Like the A4 saloon, the Avant comes with a wide selection of engines, transmissions, and drive layouts. Most of the range - be it petrol or diesel - comes fitted with a 2.0-litre four-cylinder turbo engine. As yet, there is no A4 plug-in hybrid for really low running costs, but with front-wheel drive it won't be too hard on your wallet.
The diesels are strong performers, with the potential to return over 50mpg if driven gently, and all come with Audi's S tronic twin-clutch gearbox as standard. This makes for a good combination since the A4 estate is refined and feels very relaxing to drive - although it could do a better job of involving you in the process.
In the right spec (smaller wheels, standard suspension) it's a very comfortable car to drive long distances. A BMW 3 Series Touring has fractionally sharper handling, but the gap is not nearly as big as it used to be.
Buyers who want an A4 to quicken the pulse can choose between the high-performance S4 (medium hot) or the RS4 Avant (very spicy). Both deploy the brand's quattro four-wheel drive system for improved grip, and it also comes fitted as standard on the most powerful versions in the regular line-up.
Should the A4 Avant be on your shopping list? Absolutely. First-rate interior ergonomics and design, luxurious materials and cutting-edge technology combine to make this a car that's every bit as posh as it is practical. It drives in a restrained, unfussy manner that will appeal to most buyers and, in the right trim, it's good value.
Comfort and design: Audi A4 Avant interior
"Looks can be deceptive. Some cars that seem luxurious and smart in pictures feel chintzy and brittle in real life. No so in the A4 Avant - this latest interior looks great from the outside, and feels great to spend time in."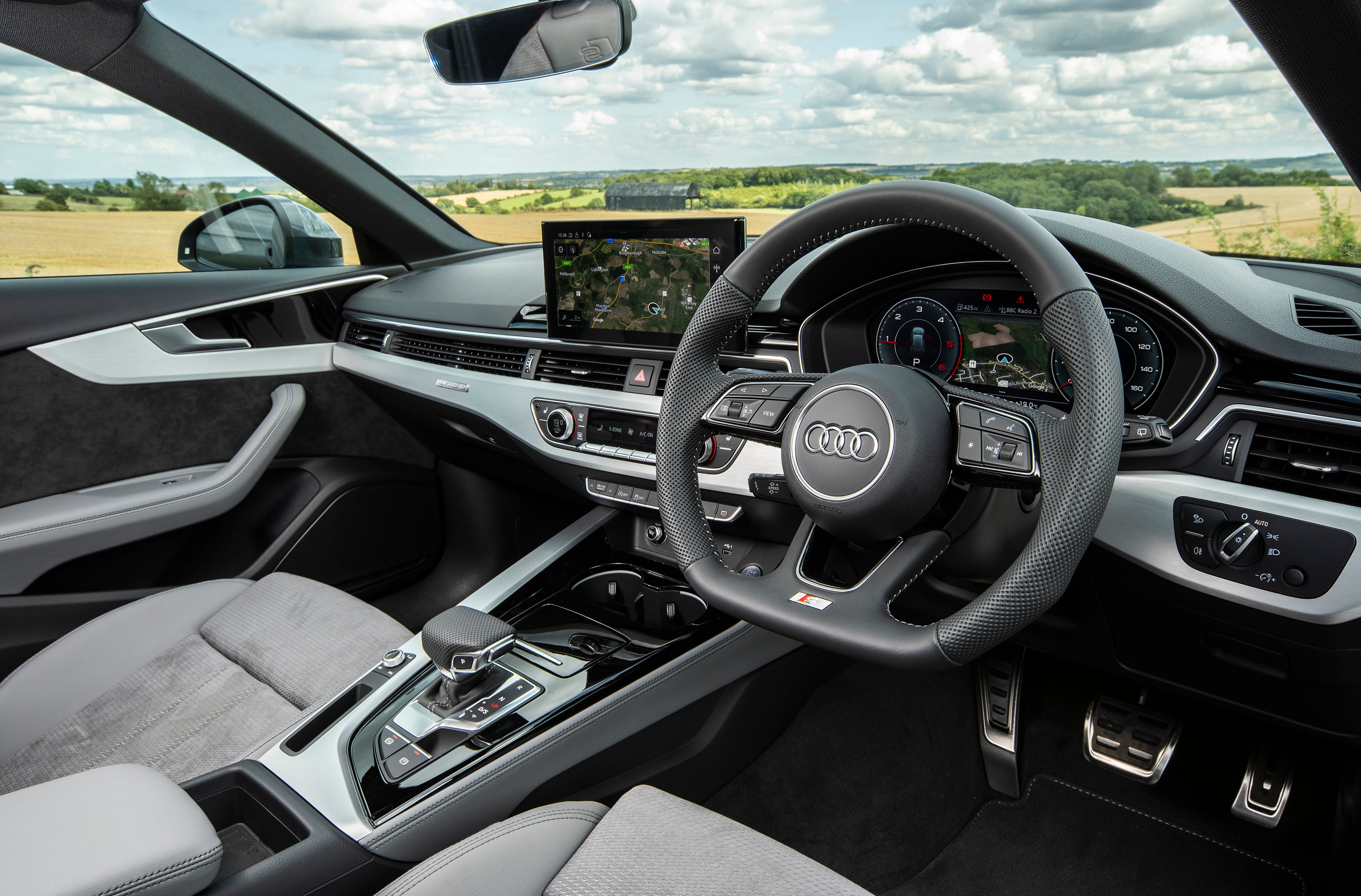 Not that there was much wrong with the pre-facelift model, which shares the same classy, upmarket interior that sets the current car apart from many of its mainstream rivals. If a neighbour asked why you bought an A4 over say, a Ford Mondeo or Skoda Superb Estate, you could point at this cabin and not say another word.
Part of its success is the pairing of a stylish design (with clean lines, clear control layouts and an impressive set of screens) with stellar usability. Finding everything you need is the work of a moment, it's very intuitive.
Drivers will encounter no difficulties when getting comfortable behind the wheel. The heated cloth seats have four-way lumbar support and a wide range of adjustment - the A4 can accommodate even the tallest drivers.
It's also nice to find these items of equipment on the cheapest Technik model - rivals would charge you extra.
The steering wheel also adjusts for height and reach, but the standard seats are not the most supportive. Go for the Sport, S line or Black Edition version and you'll get increased side- and thigh support and leather trim.
The lumbar support is great to have on long trips, but a Volvo V60 has even plusher seats - even in the back.
Handling and ride quality: What is the Audi A4 Avant like to drive?
"Choosing the right suspension setup (from the three available options) will have a major impact on how your A4 Avant rides. Technik and Sport models feature softer springs that both allow a bit more body roll and cushion the people inside from lumps and bumps in the road - especially on 17-inch wheels."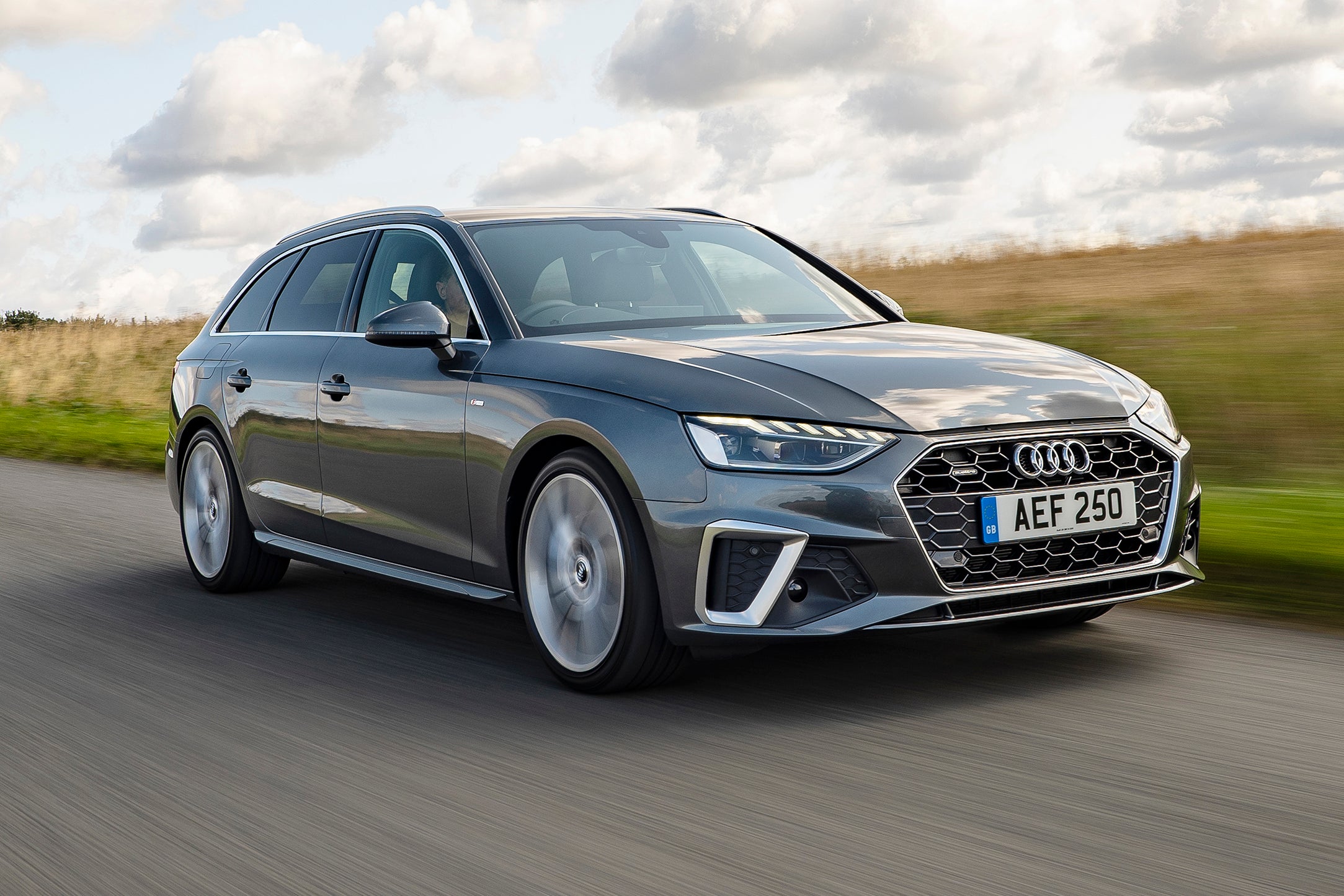 Pick the S line or Black Edition trim and the Avant gets a sportier setup that's stiffer and 23mm lower than the standard springs. Combine that drop in ride height with 19-inch wheels and lower profile rubber, and you end up with a car that feels too firm. Around town, you'll be swerving to avoid hitting potholes and speed humps.
While these models handle with a little more composure and body control when you're trying to have some fun on a twisty country road, the sacrifices made to comfort the other 90 per cent of the time are not worth it.
The standard cars handle perfectly well and are better to drive where it matters - on motorways and in town. Expensive Vorsprung models come with the firmer setup, but add a set of adaptive dampers into the mix. This lets the driver tune the ride comfort, with a stiffer ride in Sport mode and softer feel in Comfort. It helps take the harshness out of patchy suburban roads, but the standard springs are still by far the best choice.
So equipped, this is a car that makes the process of driving effortless (rather than exciting) so if you want to have fun behind the wheel the BMW 3 Series Touring will suit you better. The handling is stable, it grips well and the steering is accurate, but front-wheel drive cars will lose grip if you accelerate out of bends too fast.
Quattro four-wheel drive versions feel unflappable in all conditions, but the extra traction won't put a smile on your face or transform the Avant into a driver's car, but it's reassuring to have when the weather turns foul.
MPG and fuel costs: What does an Audi A4 Avant cost to run?
"With an obvious exception for the blisteringly quick petrol RS4 this estate should be relatively fuel efficient. Diesels fitted with front-wheel drive and the smallest wheels (Technik trim) are the most frugal, with an official economy of 54.3mpg. That figure is from the tougher new WLTP tests, so it should better reflect real-world driving."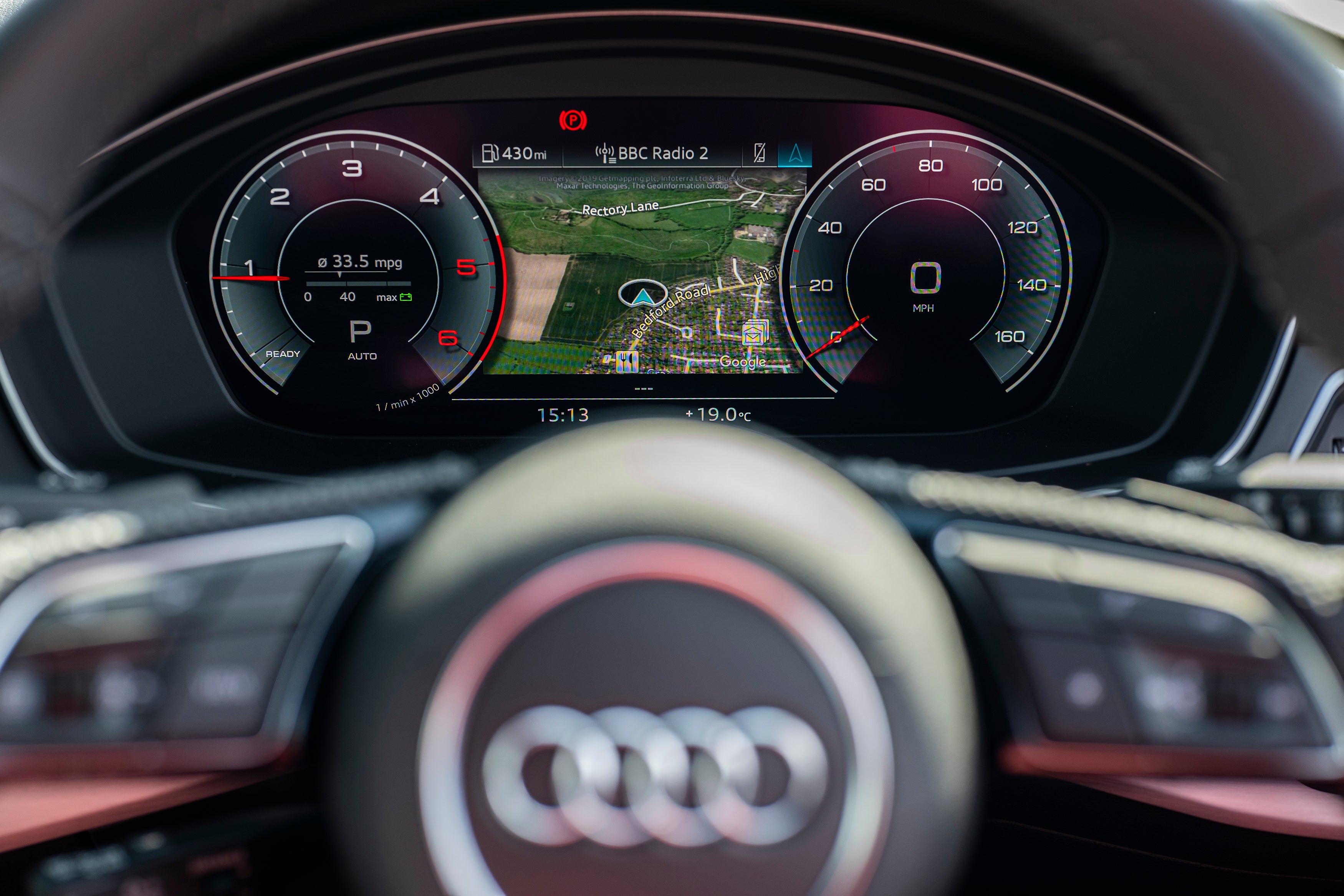 Both these diesels come with a smaller 40-litre fuel tank (giving a range of around 440 miles) but it's a no-cost option to upgrade to a 54-litre tank, and stretch the distance between petrol station stops to 590 miles.
There is no penalty for upgrading to the more powerful 35 TDI - it has identical stats - but consumption will drop by a few miles per gallon if you upgrade to the S line and fit larger wheels. Petrols should get around 40mpg when driven gently - with the 150PS 35 TFSI and 190PS 40 TFSI returning very similar stats.
How much should you be paying for a used Audi A4 Avant?
"If you want the widest choice of engines and best value the older shape Avant (from 2015 - 2019) is the one to go for. Prices for the 1.4-litre TSI petrol start from as low as £11,500 for a car with less than 50k miles."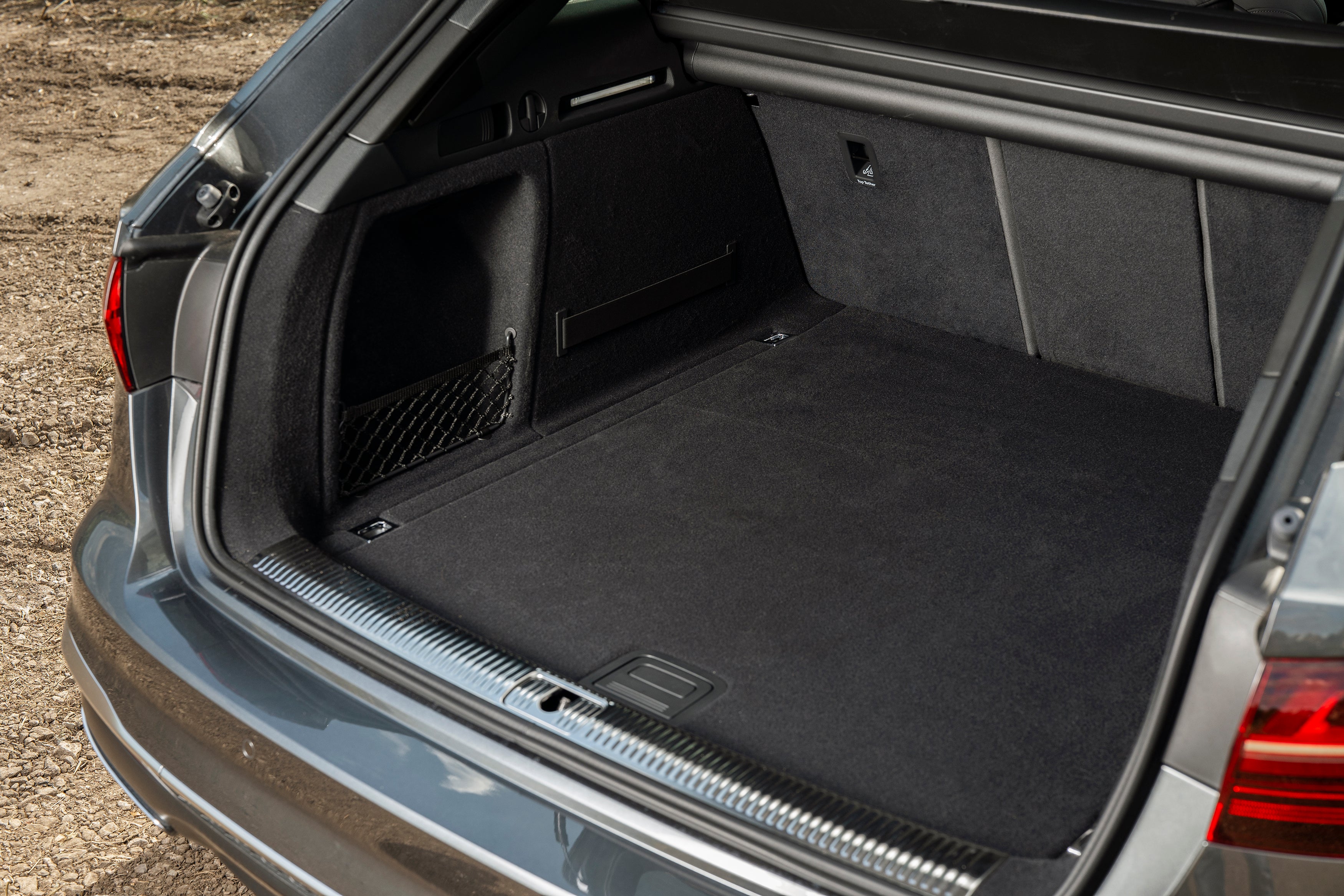 The majority of these cars are fitted with the popular (and cheap to tax) 2.0-litre TDI Ultra engine. Manual front-drive versions will cost you between £13,000 and £15,000 depending on trim level, and power output.
With so many to choose from, it's worth taking the time to find a well looked after car with nav fitted. Another great bargain is the 3.0-litre V6 TDI. It's a very smooth engine, came with a choice of two- or four-wheel drive, and should cost you around £19,000.
Pre-registered examples of the current shape car are few and far between, and mostly restricted to flashy Black Edition or Vorsprung trims, but we find a nearly new 40 TDI Quattro Black Edition for just £34,991.
Is the Audi A4 Avant right for you?
Audi is one of the few premium brands that sells more estates than saloons (at least in the UK) and it's not hard to see why. This sensible body style is a perfect match for the current A4's classy, understated image.
It's certainly not the biggest estate - and won't win any awards for outright capacity - but judge this car by its quality and not quantity, and it's clear that this is one of the most accomplished small estates money can buy.
Class-leading refinement and a supple ride make it ideal for family buyers who just want to get from A-to-B in serene comfort. There is an engine to suit all budgets, whether you're into high-performance or low fuel bills.
Yes, the A4 Avant costs a little more than its mainstream competitors, but just like getting a free upgrade to business class, it also gives you a taste for all the luxury and on-board technology that you've been missing. If you need a more rugged model, look at the Audi A4 Allroad while if you want the straightforward saloon, there's the four-door Audi A4.
What's the best Audi A4 Avant model/engine to choose?
Sometimes the obvious choice is the best one - and for us it's hard to look past the excellent 35 TDI. It has reasonable running costs, decent pulling power, and is more refined than many other four-cylinder diesels.
The standard S tronic automatic gearbox makes this version of the A4 Avant a relaxing way to transport the whole family, soothing the irritation of traffic jams and tackling long motorway stints without any fuss.
If you don't fancy the idea of a diesel then the 40 TFSI is a brilliant alternative. It's even quieter and smoother than the diesel and costs less in the same trim Sport trim. It feels considerably quicker off the mark too.
Both cars front-wheel drive - which will be fine for most buyers - but if you do want the added security of four driven wheels for the winter months then the 40 TDI comes with Audi's quattro 4x4 system fitted as standard.
What other cars are similar to the Audi A4 Avant?
It will no doubt shock you to learn that Audi's fierce rivals BMW and Mercedes both make premium estates in the mould of the A4 Avant: the BMW 3 Series Touring and Mercedes C-Class Estate. This trio is incredibly closely matched, so deciding between them will come down badge preference, or the most affordable monthly finance deal.
For estate buyers who are more interested in boot volume than brand snobbery, the Skoda Superb and Volkswagen Passat estates can carry a lot more stuff - as can the stylish Peugeot 508 SW and Volvo V60.
On the more affordable end of the market, the Ford Mondeo and Vauxhall Insignia estates are both roomy, comfortable to drive, offering similar levels of standard equipment - without the high-quality premium gloss.
Quality and finish
Audi interiors are among the best in the business, but the A4 Avant is nevertheless a stunning example of the class-leader forging even further ahead - and making it very difficult for its rivals to compete in the process.
Everything feels expensively made and built to a very fine tolerance. Metal, leather, and soft-touch plastic trims fit together with harmonious, surgical precision. There is an impressive solidity and weight to all of the controls, and it is very obvious where the extra money that you paid for this 'premium' estate has been spent.
Pay a little more for a Black Edition or Vorsprung, and you can swap the aluminium dash insert for glossy piano black or oak wood veneer, with darker materials in the doors and roof liner, and sporty metal pedals.
While a nice visual upgrade we're happy to report that top-notch build quality is consistent across the range. Upmarket rivals like the Mercedes C-Class Estate and Volvo V60 look almost as sharp inside, but neither of those cars features the same robust build quality, with plenty of cheaper, scratchier plastics lower in the cabin.
Infotainment: touchscreen, USB, nav and stereo in the Audi A4 Avant
When a new smartphone is released every month, it's tough for the automotive industry to keep pace with big leaps in technology. However, thanks to a major refresh in 2019, the A4's system is bang up to date.
There wasn't a great deal wrong with it before, but Audi has lavished the current model with new toys. The 7.0-inch central display has been swapped out for an iPad-sized 10.1-inch touchscreen. It's big, set right in the driver's eye-line, and close enough to reach easily, but requires a whole new method of interaction.
The graphics are really sharp, and the icons are large enough to hit at the first attempt, but we preferred the old rotary controller and short cut buttons. Wiping greasy fingerprints from the display will be a weekly task. Luckily, you can control most infotainment functions via the steering wheel and the 12.3-inch digital dials.
Audi calls this its Virtual Cockpit, and it comes as standard on every single A4 Avant. It's one of the best of its type, with an intuitive layout and customisable screens, and never becomes a distraction.
The Technik models include everything you'll need to stay connected: Bluetooth, DAB, Online services, built-in sim-card, Android Auto and Apple CarPlay connectivity, voice control and eight passive loudspeakers.
Space and practicality: Audi A4 Avant
There is no hiding the fact that the A4 Avant is on the small side for a family estate - especially when it comes to overall carrying capacity. The boot volume is 505 litres, a little less than cars like the Volvo V60 (529 litres), Peugeot 508 SW (530 litres), and a lot less than the Passat and Superb Estates (over 650 litres).
However, the Audi also manages to make excellent use of every available litre. The flat, square loading bay has no intrusions from the rear wheel arches, tall sides, and no lip to lift heavy items over. The powered tailgate and luggage cover (that swish open at the press of a button) make supermarket trips less of a chore.
Unlike in the A4 saloon, there are a set of handles in the boot for dropping the rear seats back. They fold down in a 40:20:40 configuration, leaving a useable 1510-litre cargo area, but also don't lie completely flat. Compared solely to its rivals from BMW and Mercedes, the A4 Avant is the most practical premium estate.
Now we know any family pets will have room to stretch out, what about the rest of the family? Passengers in the A4 Avant are treated to decent knee, shoulder and headroom. The rear doors open wide, and six-footers should have no issues getting comfy in the back. Riders in the middle seat will have a less comfortable time, since its narrow, and the footwell is impeded by the wide transmission tunnel, but it's fine for short journeys.
Stowing loose items should be no trouble, with enough cubbies dotted throughout the cabin to keep wallets, keys and snacks from rolling around the cabin floor. Still, it's irritating that Audi charges an extra £195 to fit net pockets in the back of the rear seats and cupholders for those in the back - they come as standard.
Families with young children will be relieved to hear that fitting a bulky rear-facing infant or a standard child seat is simple. The Isofix mounting points are clear and accessible, and the A4 has enough space between the wheels to be able to mount a rear-facing seat without crushing the front passenger's knees on the dash.
What engines and gearboxes are available in the Audi A4 Avant?
There is no shortage of choice when it comes to powering your A4 Estate. All the regular petrol engines (not the RS4) have a 2.0-litre capacity and use turbocharging, with outputs ranging from 150PS up to 245PS.
The entry-level 35 TFSI comes with a six-speed manual (the only A4 that does) while the majority of the range is fitted with Audi's S tronic automatic transmission, which is a better fit with the Avant's character.
We'd encourage you to step up to 40 TFSI if you prefer petrol power though. It's a lot quicker but almost as efficient as the cheaper model, which struggles to get this estate moving without some encouragement. Pick a diesel and you'll have no such issues, although again, if you often plan to carry a lot of gear and passengers on board, the useful extra pulling power of the 35 TDI makes it more flexible than the 30 TDI.
There are a pair of four-wheel drive versions, both with a bit more power than the standard cars. The 40 TDI quattro has 190PS, while the 45 TFSI has 245PS. The petrol is pretty rapid, but in the diesel it's hard to feel the difference, so we'd recommend the more efficient front-driven A4 Avant unless you absolutely need 4x4.
Two high-performance models sit above the standard range. Both feature V6 engines, with the S4 using a 3.0-litre diesel (it used to be a petrol) with 347PS and 700Nm of torque. It's paired with a conventional eight-speed automatic gearbox, while the flagship RS4 has a 2.9-litre twin-turbo petrol. The former is no slouch, but the latter feels shockingly rapid, with acceleration that wouldn't be out of place in a two-seater sports car.
Refinement and noise levels
The A4 Avant suppresses unwanted wind and road noise better than almost all its rivals. Getting inside is like putting on a pair of noise-cancelling headphones. Just close the doors and sink into the serenely quiet cabin.
All of its engines are smooth and unflustered, transmitting very little vibration into the cabin. The dual-clutch S tronic gearbox helps with this, shifting up early and keeping the revs nice and low when you're cruising.
The 40 TFSI petrol is especially quiet, but even the diesels keep to themselves, with just a faint rumble as you accelerate. Wind noise is barely audible, even at 80mph, thanks to the 'acoustic' glass fitted in the windscreen. Unlike the A4 Allroad, the regular estate doesn't have this thicker glazing in the side windows.
Road and suspension noise is also effectively smothered, but models with larger wheels and wider tyres will naturally generate a little more tyre roar than the more efficient versions. If you are the sort of driver who gets excited by a raucous exhaust noise, then the S4 and RS4 are your best bet, but are still very refined cars.
Safety equipment: How safe is the Audi A4 Avant?
Like any modern car, the A4 Avant comes well equipped to protect you in the event of an accident. A set of six airbags, electronic stability control and traction control, are standard. There is a monitor telling the driver if someone forgets to buckle their seat belt, and a pop-up bonnet that protects pedestrians in an impact.
Euro NCAP crash tested the regular A4 in 2015 and it gained the maximum five-star rating. Study the results closely, and you'll notice that the newest BMW 3 Series and Volvo V60 do a better job of protecting adults.
The current car is yet to be tested but it has the same standard safety features. This includes Audi's Pre-sense City automatic emergency braking system. Active below 53mph, it uses a front-facing camera to detect potential collisions, making a noise to alert the driver and bringing the car to a full stop if needed.
High-beam assist dips the main beams of the powerful LED headlights to prevent the car from dazzling other drivers at night. Acoustic all-round sensors and a colour reversing camera help to simplify parallel parking.
The A4 also has Hill-hold assist and cruise control as standard. The latter can be upgraded to a radar-guided system with full braking capability. That means it'll follow the car in front at a set distance and speed, come to a complete halt and then set off again, but it's only available with the Driver Assistance Tour Pack.
Insurance groups and costs
If you have recently lost your no claims bonus, or picked up a few speeding tickets, then the cheapest A4 Avant to insure (by a sizeable margin) will be the 1.4-litre TSI from a few years ago. It's in group 19E.
From the current range, the 30 TDI Technik is the most affordable, but it's four bands higher, in group 23E. The popular 35 TDI with a bit more power starts in group 26E, and goes up one group for each trim level.
Add quattro four-wheel drive to the mix and you'll start in group 29. Unsurprisingly, the 3.0-litre V6 diesel S4 Avant and 2.9-litre twin-turbo V6 RS4 Avant are the costliest to get covered, sitting in group 44E and 46E.
VED car tax: What is the annual road tax on an Audi A4 Avant?
Used A4 Avants that were registered before April 2017 will cost you less in tax than the latest versions, since the testing rules were laxer, and the vast majority of the engine line-up emitted less than 130g/km of CO2.
Newer models have been emissions tested to the stricter WLTP standard, and these figures determine how much road tax you have to pay in the first year. This will be between £215 for the 30 TDI and £1305 for the RS4 depending on CO2 output. After that, all cars with a price below £40,000 will be £150 per year. A4 Avants over that threshold have to pay a premium surcharge of £325 for the first five years of ownership.
Trim levels and standard equipment
The most affordable A4 Avant - the Technik - is also the best value. It doesn't feel like a watered-down version of a pricier model - there are no blank switches to make you feel like you should have spent more.
Apart from the cloth seats, it's hard to point to a single item missing from its spec sheet. Three-zone climate control, keyless start, all-round parking sensors, a powered tailgate, heated front seats and cruise control are standard. That's before mentioning the MMI Plus infotainment system, which (from 2019) comes with the same features across the range, including sat-nav, smartphone mirroring, and a set of 12.3-inch digital dials.
Sport versions look a touch sharper inside and out, with 18-inch alloys, distinctive grille design and subtle body kit, plus leather sport seats. S line models sprinkle even more sportiness into the mix, with a range of cosmetic upgrades, while buying the Vorsprung is the quickest way of securing every single optional extra.
Speaking of options, Audi's lavish new approach to equipment levels means you're far less likely to splash out. If you do feel so compelled, then the Comfort & Sound Pack (£1395) is decent value for a great stereo.
Learn more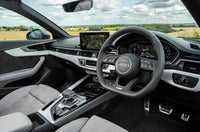 On the inside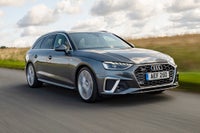 Driving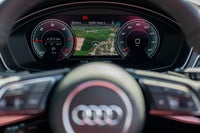 How much does it cost to run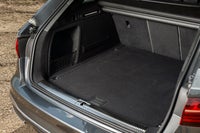 Prices, versions and specification
Reviews of similar cars
Quality checked, all cars less than 8 years old and warranty included
Looking for other Audi cars?
Quality checked, all cars less than 8 years old and warranty included
Keep me updated by email with the latest advice, news and offers from heycar
By submitting, you agree to our
privacy policy
.