Audi Q5 (2008-2017) Review

Written by
heycar editorial team

heycar rating
Harsh ride but premium interior
Best bits
Still looks sharp today
Interior feels welcoming and still looks modern
Huge boot and plenty of space for rear passengers
Not so great
Harsh ride, particularly on early models with big wheels
Running costs could be expensive - especially on thirsty petrol models
Not an off-roader, despite standard four-wheel drive
Read by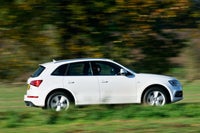 Overall verdict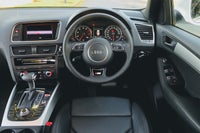 On the inside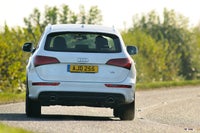 Driving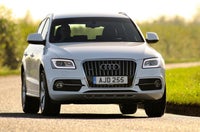 How much does it cost to run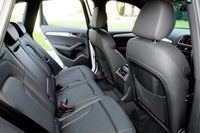 Prices, versions and specification
Overall verdict on the Audi Q5
"Thanks to its classy looks and quality interior, the original Audi Q5 is ageing very gracefully indeed. It's still good to drive, although the suspension is particularly harsh on pre-2012 models. Our main reservation is that it'll cost more to run as it gets older - especially as the popular diesel models can be problematic if you don't cover many miles."
Conservative looks, a classy cabin and a solid driving experience - the Audi Q5 ticked all the boxes when it arrived in 2008 to compete with the Land Rover Freelander, BMW X3 and Volvo XC60.
Unlike the ginormous Audi Q7 which arrived before it, the Q5 was just the right size to appeal to families who didn't need seven seats. It was compact enough not to attract the attention of Greenpeace as soon as you drove into a city centre, yet practical enough to transport a family of four and all their luggage.
The 2.0-litre turbodiesel appealed to most buyers, which explains why the used market is awash with them. Hunt out a 2.0-litre petrol if you don't cover many miles and don't want to become too familiar with your friendly local garage - while the 3.0-litre TDI will appeal to anyone looking for effortless performance (or planning to tow a caravan).
All models come with Audi's legendary Quattro all-wheel-drive system, although that doesn't make the Q5 a competent off-roader. Or a rally car. It does, however, give you a bit of extra confidence that the Q5 can tackle slippery roads or even a snowy track without too much of an issue.
Back when this generation of Q5 was introduced in 2008, not all SUVs were as car-like to drive as we're used to today. Despite being a 1.8-tonne SUV, the Q5 impressed with its ability to corner without too much lean - but, on the flip side, Audi engineers forget to factor any ride comfort into the suspension. This was addressed in 2012, when the Q5 was fitted with softer springs and more progressive dampers to provide a more comfortable ride.
While the Q5 line-up changed during its nine-year lifespan, it broadly consisted of three main models: SE, S line and S line Plus. All were comprehensively equipped, with higher-spec models looking sportier thanks to bigger alloy wheels and bold body kits - think carefully about how important image is, though - the SE offers good value for money and the standard 18-inch wheels help the ride quality.
A sporty SQ5 followed in 2012 with a 313PS version of the 3.0-litre V6 diesel engine. An incredible 500Nm of torque meant it could out accelerate hot hatches while its sports suspension meant, you guessed it, it was even firmer than the regular Q5.
The Q5's impressive versatility and desirable image meant it soon became Audi's best-selling car worldwide. It's fully deserving of that status, while its understated looks and upmarket interior means the 2008 model is still a desirable choice today - although there are some caveats. Be weary of high running costs from petrol models, while the diesels have the potential to cause you a headache if you don't cover many miles.
If you're looking for the newer version, you need our Audi Q5 (2017-) review.
Comfort and design: Audi Q5 interior
"The Audi Q5 feels big and chunky, with a meaty steering wheel and simple dash layout. There are quite a lot of buttons, which makes it look a bit dated now we're used to everything being operated via large infotainment screens - but it's all logically laid out and it still feels like a premium SUV."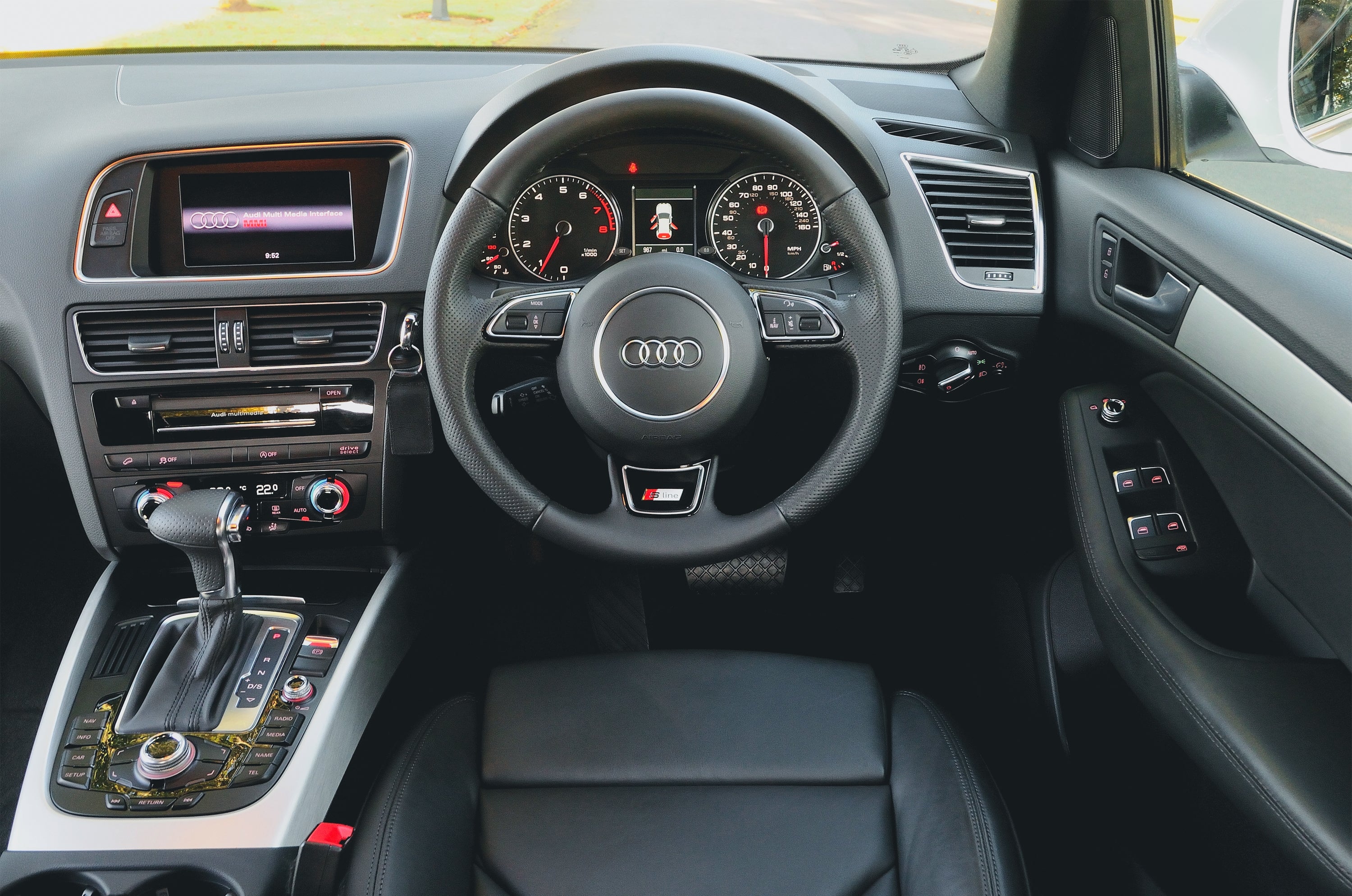 The driving position is spot on and there's plenty of adjustment in the steering column for taller or shorter drivers. The seats are very accommodating for people of all shapes and sizes, while providing that important high-up seating position that appeals to SUV drivers.
Pleasingly, leather seats are standard across the range, and these tend to wear very well - although driver's seats on high-mileage examples can look a little baggy. This is true of leather seats on most well-used cars, however.
If you want the ultimate in opulence, look for a Q5 with the climate cup holder (a £100 option when new). Located between the driver and front passenger, this could heat or cool a cup between three and 58 degrees.
Standard features like the electronic parking brake and three-zone climate control add to the premium feel, while updates in 2012 brought in additional chrome interior trim. The number of buttons for the MMI navigation plus system was reduced at the same time.
Handling and ride quality: What is the Audi Q5 like to drive?
"Despite its heavy weight, the Q5 steers more like a hatchback than a lumbering 4x4. That's partly because the four-wheel-drive system actually distributes 60 per cent of the torque to the rear wheels under normal driving, allowing the front wheels to deal with things like cornering."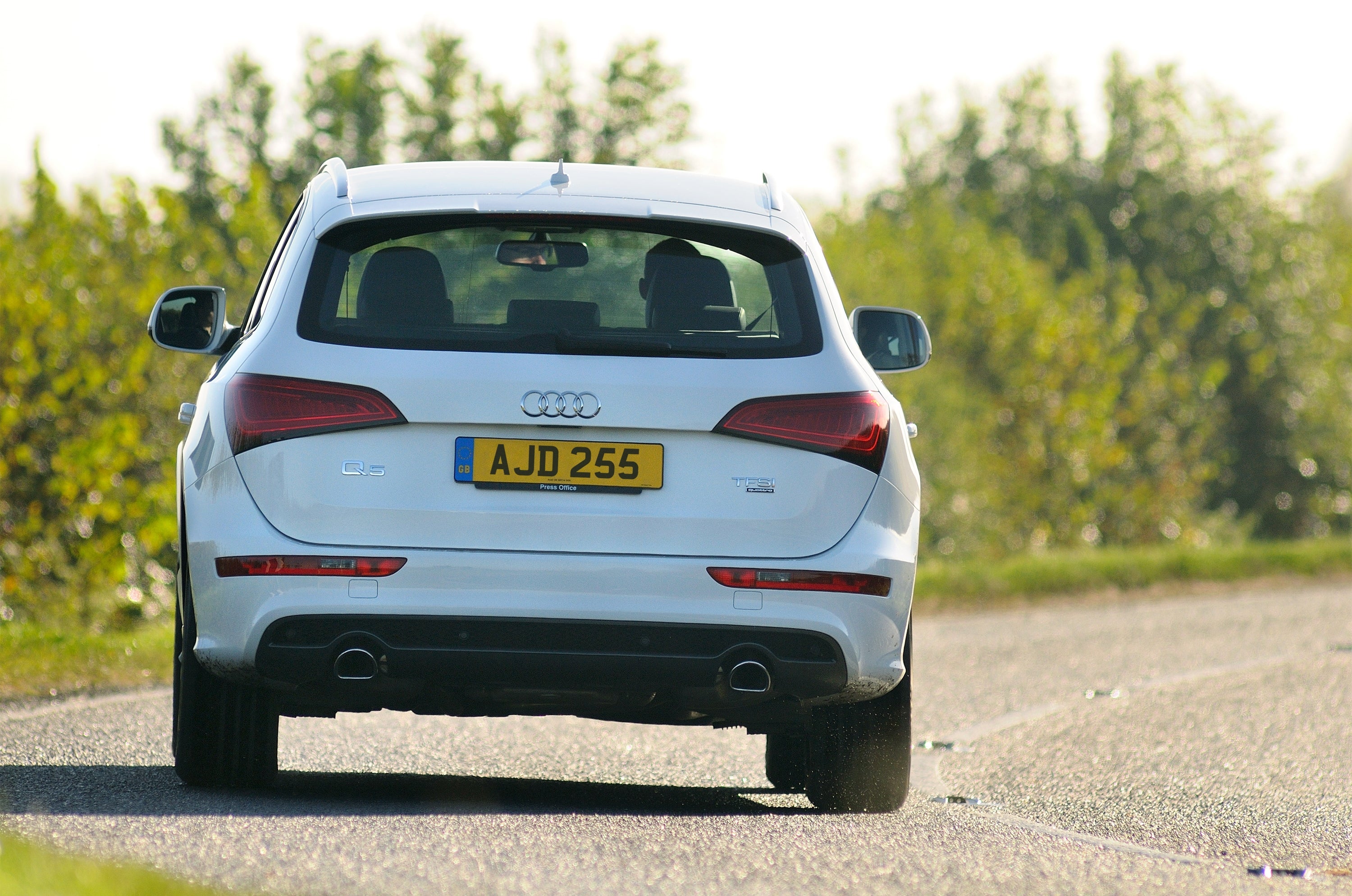 Audi's drive select system was offered as an option, giving you the ability to flick between a number of drive modes - something which is increasingly prevalent (and often pointless) on new cars today. It's worth mentioning, though, as this could also be combined with dynamic steering and damper control. The former would feel heavier at high speeds and lighter at low speeds, while the latter lets you firm up the suspension when required.
Unlike the bigger Q7, the Q5 uses conventional steel springs rather than air suspension. It's noticeably on the firm side - an issue with many Audis from this period, but particularly so on an SUV which engineers have been instructed to make handle like a much smaller car.
Even on smooth motorways the Q5 feels unsettled, while potholes will thunder through the car and trigger complaints from your passengers. The good news is that this was addressed with the 2012 facelift, when the suspension was revised with softer springs and upgraded dampers. Later models are still firm - particularly on larger alloy wheels - but it's more acceptable.
Standard features like an off-road ESP setting and hill descent control could prove useful if you plan to venture across muddy fields or along steep tracks, but the Q5 really isn't a true off-roader. If that's what you're after, you'd be best looking at a Land Rover Freelander.
Around town, the Q5 is an easy car to pilot, with good visibility and rear parking sensors standard across the range. A reversing camera is a desirable option, particularly if you regularly venture into multi-storey car parks or worry about reverse parking.
MPG and fuel costs: What does an Audi Q5 cost to run?
"Frugal buyers will be tempted by the 2.0-litre TDI. We've covered the pros and cons of this engine above but, if you're convinced this is the choice for you, you can expect around 42mpg according to official figures - and this is fairly achievable in the real world, according to Honest John's Real MPG database."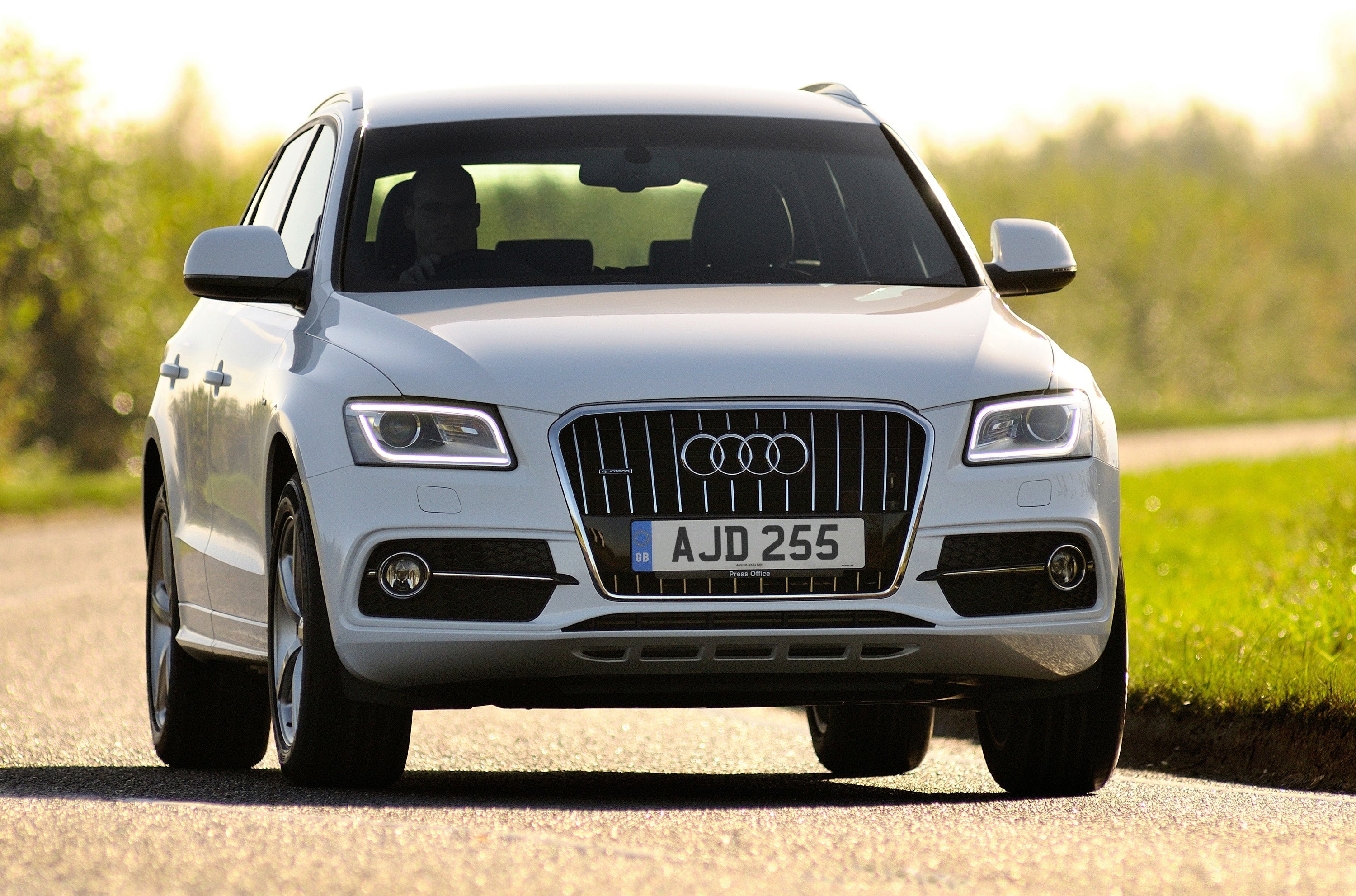 The 3.0-litre TDI is less efficient - returning mid-30s mpg depending on your driving style, while you'll be lucky to see 30mpg from the 2.0-litre petrol.
How much should you be paying for a used Audi Q5?
"At the lower end of the market, you can now pick up an early, high-mileage Audi Q5 for less than £6000.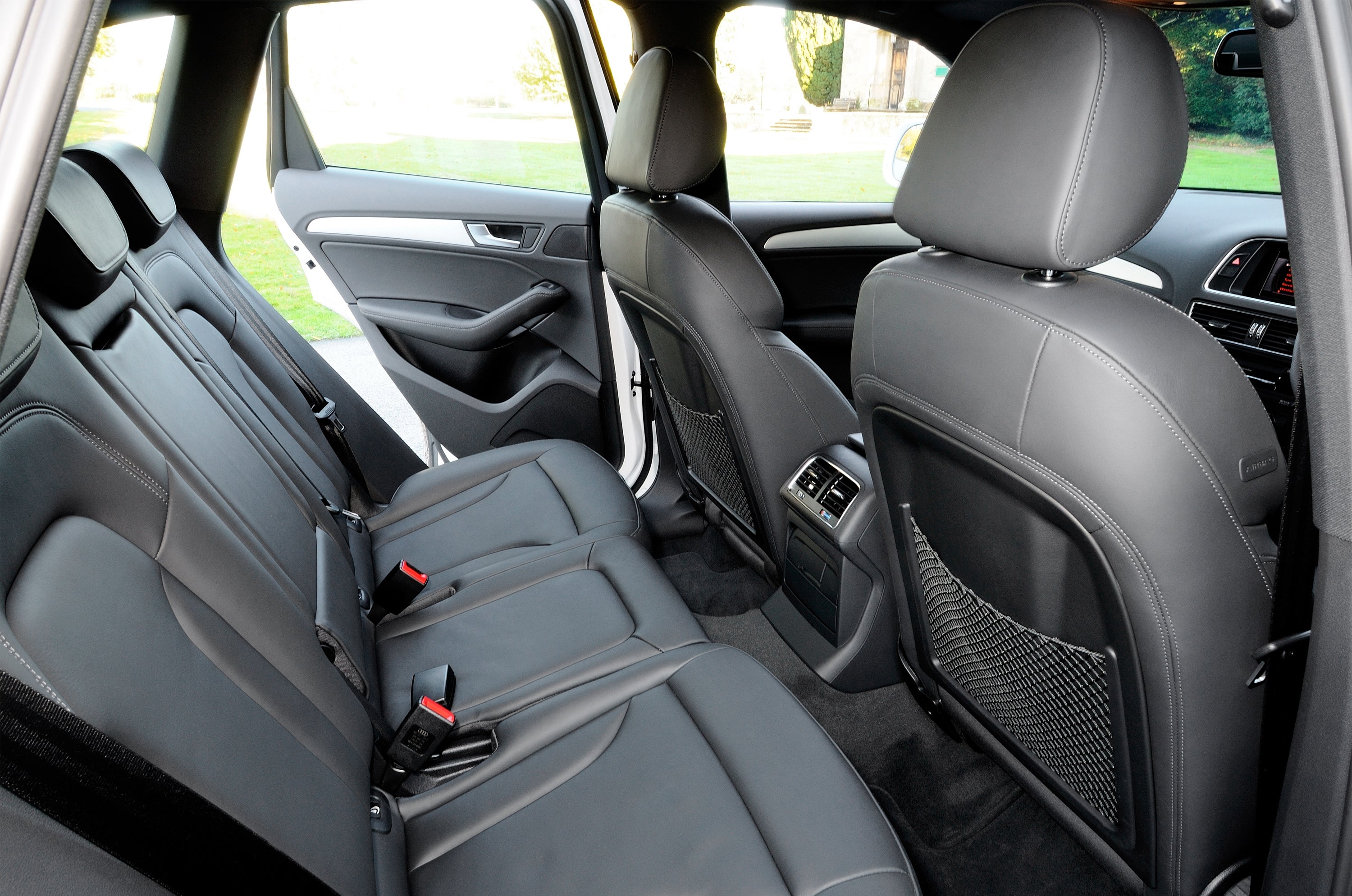 You'd be wise to avoid these, though - they're complicated cars that will start to require quite a lot of maintenance once they're more than 10 years old and with six-figure mileages.
Around £20,000 will get you a late example with the popular 2.0-litre diesel engine and average miles, which strikes us a sensible buy. S line and S line Plus models attract a premium thanks to their sporty looks and will be easier to sell on in the future, but don't dismiss SE models if you can get a good deal. Automatic gearboxes are desirable on the used market, too.
Is the Audi Q5 right for you?
If you're after a premium SUV with a superb cabin but you're not fussed about off-road ability, the original Audi Q5 remains a strong choice today. There's a wide range of efficient petrol and diesel engines, while the Q5 is practical enough for the majority of families.
Depreciation means the Q5 is now within reach of many of us on the used market - but bear in mind that you'll get a newer mainstream alternative like the Volkswagen Tiguan for similar money. An older Q5 will cost more to run, but that's the price you pay for a car that does such a good job of combining versatility with a premium image and enjoyable driving experience.
What's the best Audi Q5 model/engine to choose
The big seller was the 2.0-litre diesel, which means there are loads available on the used market. This was actually offered with two power outputs: 143 or 165PS. The former felt quite strained in a car as big and heavy as the Q5 (its standard Quattro all-wheel-drive system made the Q5 quite chunky, even by SUV standards), so most buyers opted for the 165PS model.
There's also a 3.0-litre V6 diesel engine, which doesn't make much sense unless you really need the extra power (for towing a trailer or caravan, for example). It is a lovely engine, though, and really takes the effort out of long-distance driving.
If you cover less than 12,000 miles a year or need a car for regular short journeys, a 2.0-litre petrol is likely to be a more reliable (if less frugal) choice.
What other cars are similar to the Audi Q5?
Although we rate the original Q5 highly, there's also some very strong competition in the form of the BMW X3 and Volvo XC60. The BMW's better to drive and feels like a quality SUV, while the XC60 is a more comfortable choice with slightly left-field looks and a superbly Scandinavian cabin. There's also the Land Rover Freelander, which should be on your radar if you actually wish to venture off road.
Quality and finish
Audi has been class-leading in terms of interiors for a while now and the Q5 is no exception. Sure, the Volvo XC60 has a fancy floating centre console and the BMW X3 looks a bit more contemporary, but the Q5's cabin feels superbly finished and well up to the job of deflecting wear and tear from family life.
All the materials used, whether it's plastic, leather, or aluminium trim have a high-class feel to them, making the Q5 a very inviting and upmarket car to sit in. You get the impression that no corners have been cut in the design of the Q5's interior… but then, what would you expect for an Audi that cost in excess of £33,000 when it was new?
Infotainment: touchscreen, USB, nav and stereo in the Audi Q5
If there's one feature which dates many modern cars it's the infotainment system - and that's true for the Audi Q5. When it was new, the standard MMI (that standards for Multi Media Interface) would have felt pretty futuristic, shunning a touchscreen in favour of one main dial surrounded by four buttons. These tally with whatever's displayed in the four corners of the screen.
It's simple enough to operate and arguably safer on the move than a touchscreen device, although the 6.5-inch display looks a bit feeble by today's standards.
Useful features like DAB radio and Bluetooth are standard across the range - as well as 10 speakers - although you'll have to look for a top-spec SE Line Plus model if you want navigation. This was offered as an option on lesser models and can make them slightly more desirable on the used market although it's not something we'd suggest paying extra for - a more up-to-date aftermarket system (or even an app on your phone) will do a better job.
Space and practicality: Audi Q5 boot space
Unless you really need seven seats, the Q5's cabin is spacious enough to make you think twice about the bigger Q7. Up front, a pair of adults will fit without any fear of awkward elbow bashing and there's plenty of headroom even for those of us over six foot.
There's plenty of useful cubbyholes and generously-large door pockets up front, meaning you'll always find somewhere to store your sunglasses or place a bottle of water.
In the back there's enough room for two adults and even the most demanding of teenagers. You can fit three adults in the back at a push, but this is probably ill-advised apart from the occasional short journey.
The rear bench seat plus was a fairly affordable and popular option on the Q5, allowing you to slide the rear bench by 10cm and decide whether to prioritise space for the boot or rear seat passengers. This also added a central rear armrest with a cupholder, so it's worth looking out for if you plan to regularly transport passengers in the back.
The boot offers a generous 540 litres of luggage space as standard. This might not mean much in the real world, but that's considerably more than the equivalent Volvo XC60 and Land Rover Freelander. It's marginally smaller than the BMW X3's, but you're unlikely to notice a huge difference in reality.
Dropping the seats increases this to an ultra generous 1560-litres, while there are numerous optional features available to make your life easier - including an underfloor storage tray, reversible boot floor mat and various net and load-area fixing kits.
An electric tailgate was also offered as an option and can make loading the boot easier - as anyone who's tried to close the boot of an SUV with hands full of shopping will attest.
What engines and gearboxes are available in the Audi Q5?
If you're searching for a used Audi Q5, you'll probably see the 2.0-litre TDI coming up time and again. This was the most popular engine when the Q5 was new - and for good reason. It's the most economical unit and its laid-back characteristics with plenty of low-down torque suit the Q5 well.
That said, diesels can be problematic if you don't cover many miles. They don't get fully up to temperature during short journeys and a clogged diesel particulate filter (DPF) could follow, leading to expensive repair bills. To avoid this, hunt out a 2.0-litre petrol, which was offered with up to 225PS - providing warm hatch levels of performance (albeit with eye-watering fuel economy).
If you want the ultimate long-distance Q5, the 3.0-litre V6 TDI delivers 240PS and 500Nm of torque. Its effortless performance means the Q5 3.0 TDI can cover 0-62mph in 6.5 seconds but, like the petrol, be prepared for fuel bills - you'll struggle to see the official 36.6mpg in the real world.
The 2.0-litre petrol and diesel models were sold with a six-speed manual gearbox as standard, while the seven-speed S tronic automatic is a desirable option. The 3.0-litre TDI, meanwhile, came as standard with the auto transmission.
Automatic gearboxes are appealing in a car like this (who wants the hassle of changing gears?) and Audi's dual-clutch transmissions are quick to respond, but haven't earned a reputation for reliability over the years. If you do want an automatic, we'd recommend regular gearbox oil changes to prevent problems down the line.
Refinement and noise levels
No matter which engine you choose, the Audi Q5 is a superbly refined choice. The popular 2.0-litre diesel has a distinct clatter on start up, but that soon settles down when the engine warms up and gets up to speed. Tweaks with the 2012 facelift also improved refinement levels from this engine, too.
The 3.0-litre TDI is ultra refined for a diesel engine, with only a distinct six-cylinder burble during heavy acceleration. The huge amounts of torque on offer means most of the time you can get away with only minimal movements in the accelerator to build speed, improving refinement for your passengers.
Even the sporty SQ5 model feels surprisingly refined, despite a sound actuator in the exhaust system designed to give it a 'gruff edge reminiscent of a classic sports car' (Audi's words, not ours). If anything, the SQ5 is almost too refined - it'll gather speed quickly but it's not particularly exciting.
While there's little in the way of noticeable vibration through the pedals or steering wheel, refinement is affected by the harsh ride, particularly in pre-2012 models fitted with larger alloy wheels. Go for a Q5 with the 20-inch alloys and, as well as feeling a drop in ride quality, you'll also notice more rumble from the road surface.
Safety equipment: How safe is the Audi Q5?
If you're looking at a premium mid-size SUV like the Audi Q5, safety is probably high up on your list of priorities - and rightly so. Fortunately, the Q5 scores very highly in this area.
When it was crash tested by Euro NCAP - the independent body responsible for new car safety ratings - in 2009, it received a maximum five-star rating. It scored particularly highly for adult (92%) and child (84%) occupants, although its 32% pedestrian rating wasn't quite so impressive.
This was an era when clever safety assist functions went as far as a seatbelt reminder system and electronic stability control, but you're not going to get things like autonomous braking systems unless you increase your budget and look for a newer model.
Of course, the standard-fit Quattro all-wheel-drive system should also put your mind at rest, especially if you're concerned about driving in cold conditions. The sheer size and might of this 1800kg SUV means physics is on its side - you should feel very comfortable transporting your family in an Audi Q5.
Insurance groups and costs
Insurance groups range from 22 for entry-level 2.0 TDI models to 42 for the SQ5. That's on par with the BMW X3 but means insurance will be slightly more expensive than a Land Rover Freelander. It's worth shopping around for insurance, though - it shouldn't be overly expensive, unless you're a new driver.
VED car tax: What is the annual road tax on an Audi Q5?
Being a heavy four-wheel-drive SUV, the Q5 is quite polluting by today's standards. It's also taxed by the old CO2-based VED car tax system, meaning you'll pay quite a lot in road tax. The popular 2.0 TDI will cost you £240 a year in tax, while both the 2.0-litre petrol and 3.0-litre diesel will set you back £305. The good news is that it's not new enough to attract the government's premium car tax for vehicles costing more than £40,000 when new.
Trim levels and standard equipment
The Q5 line-up changed slightly during its lifespan but at the Q5's launch in 2008, entry-level models came with 17-inch wheels, a CD player with an auxiliary socket, the MMI infotainment system, split folding rear seats, front fog lights, front and rear Isofix mounting points, hill descent control with off-road ESP, climate control, leather steering wheel, front and rear electric windows, aluminium roof rails, electrically adjustable and heated door mirrors and a rear spoiler.
SE adds 18-inch alloys, a higher performance stereo, Milano leather upholstery, rear parking sensors, automatic lights, rain sensitive wipers, a multi-function steering wheel, three-zone climate control and full body-coloured bumpers.
S line is the top of the range version has 19-inch alloy wheels, sports suspension, front sports seats in Milano leather with electric lumbar support, black headlining, a three-spoke leather steering wheel, rear LED lights, S line exterior styling including a rear diffuser, side skirts, a unique grille with vertical bars and xenon headlights with washers.
S line Plus and S line Special Edition models were added later, with highlights like 20-inch alloy wheels, an electric tailgate and a premium B&O stereo with DAB radio.
Learn more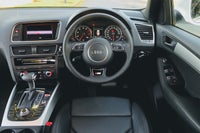 On the inside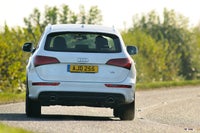 Driving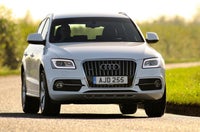 How much does it cost to run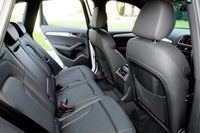 Prices, versions and specification
Reviews of similar cars
Quality checked, all cars less than 8 years old and warranty included
Looking for other Audi cars?
Quality checked, all cars less than 8 years old and warranty included