Audi RS7 Sportback (2014-2020) Review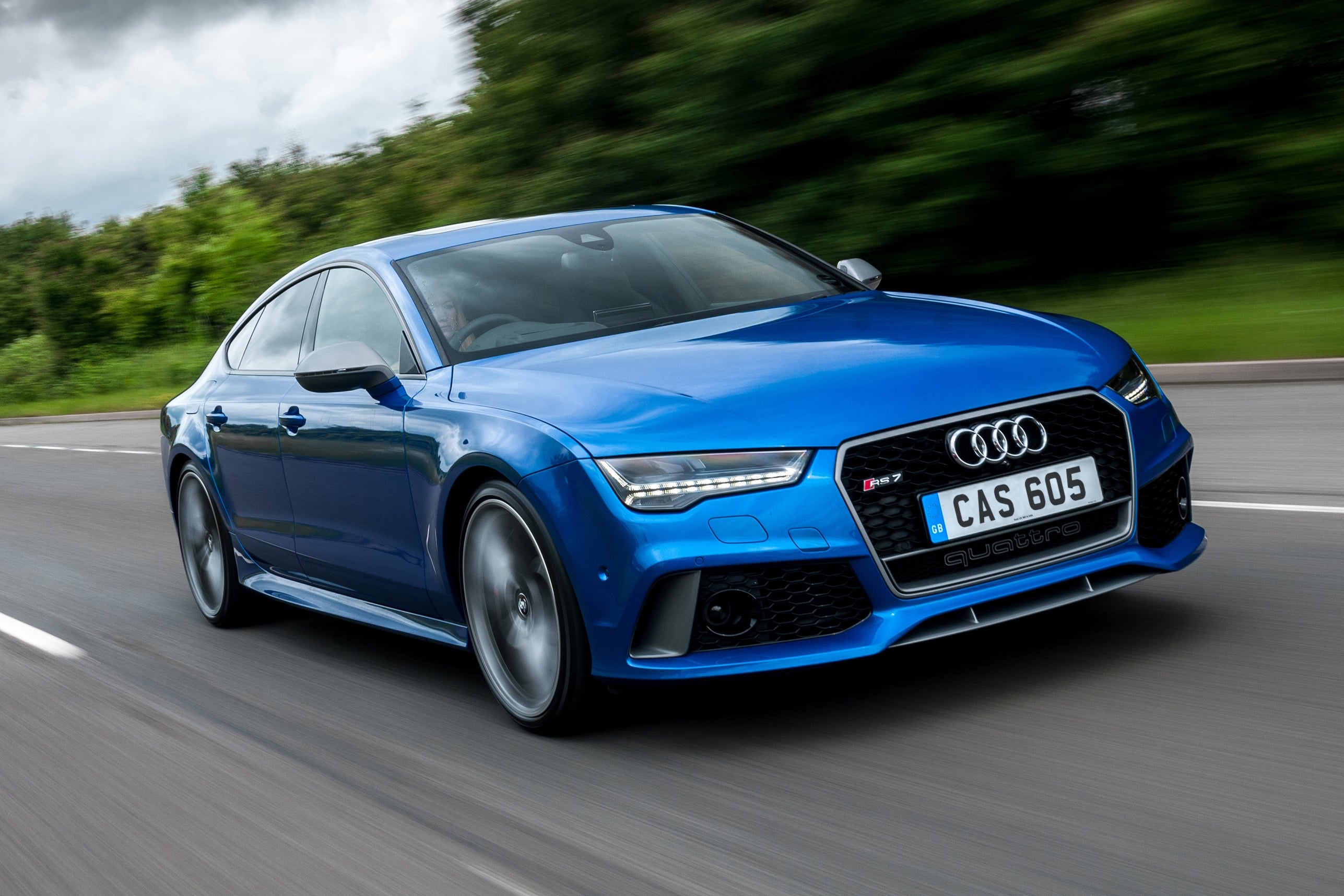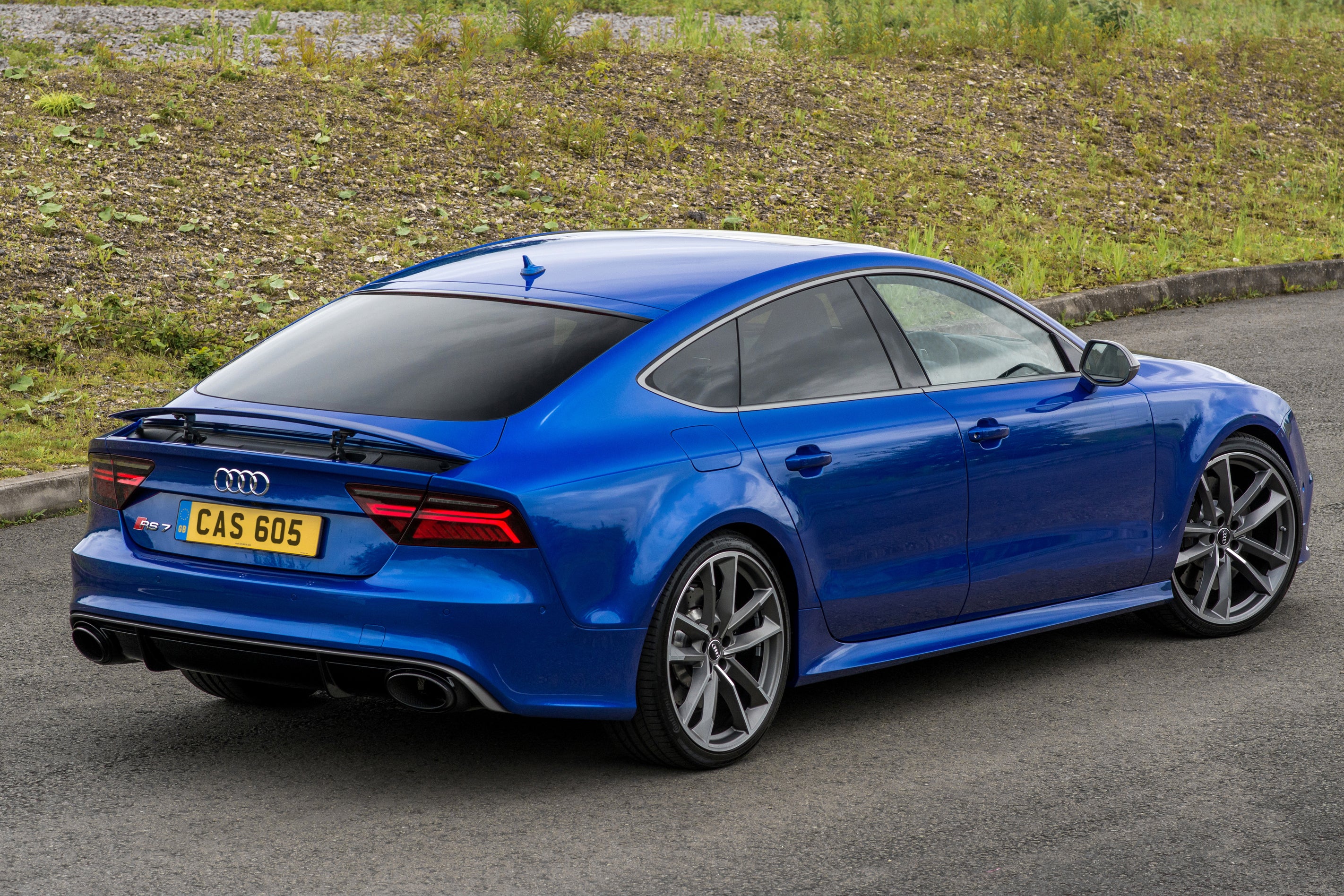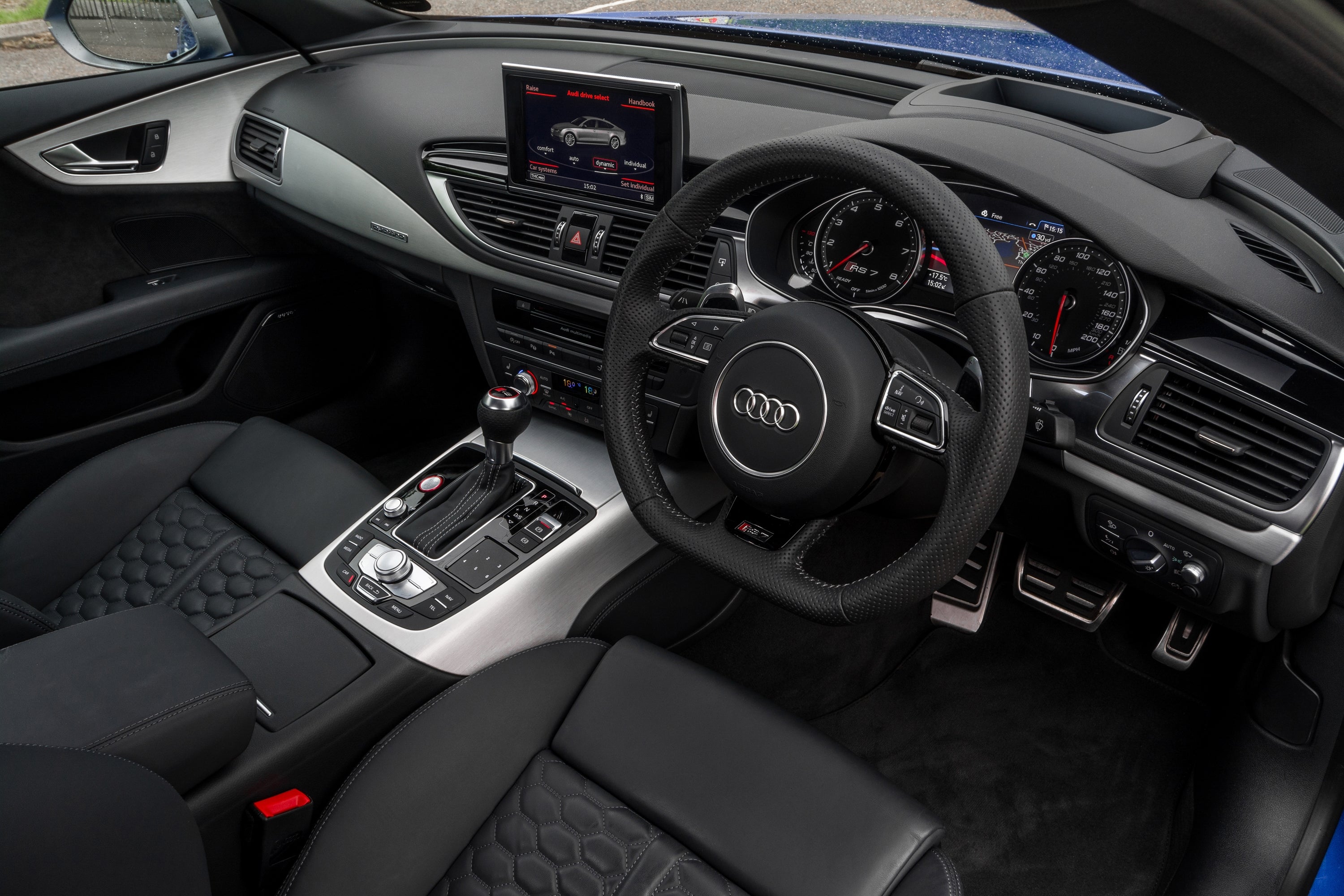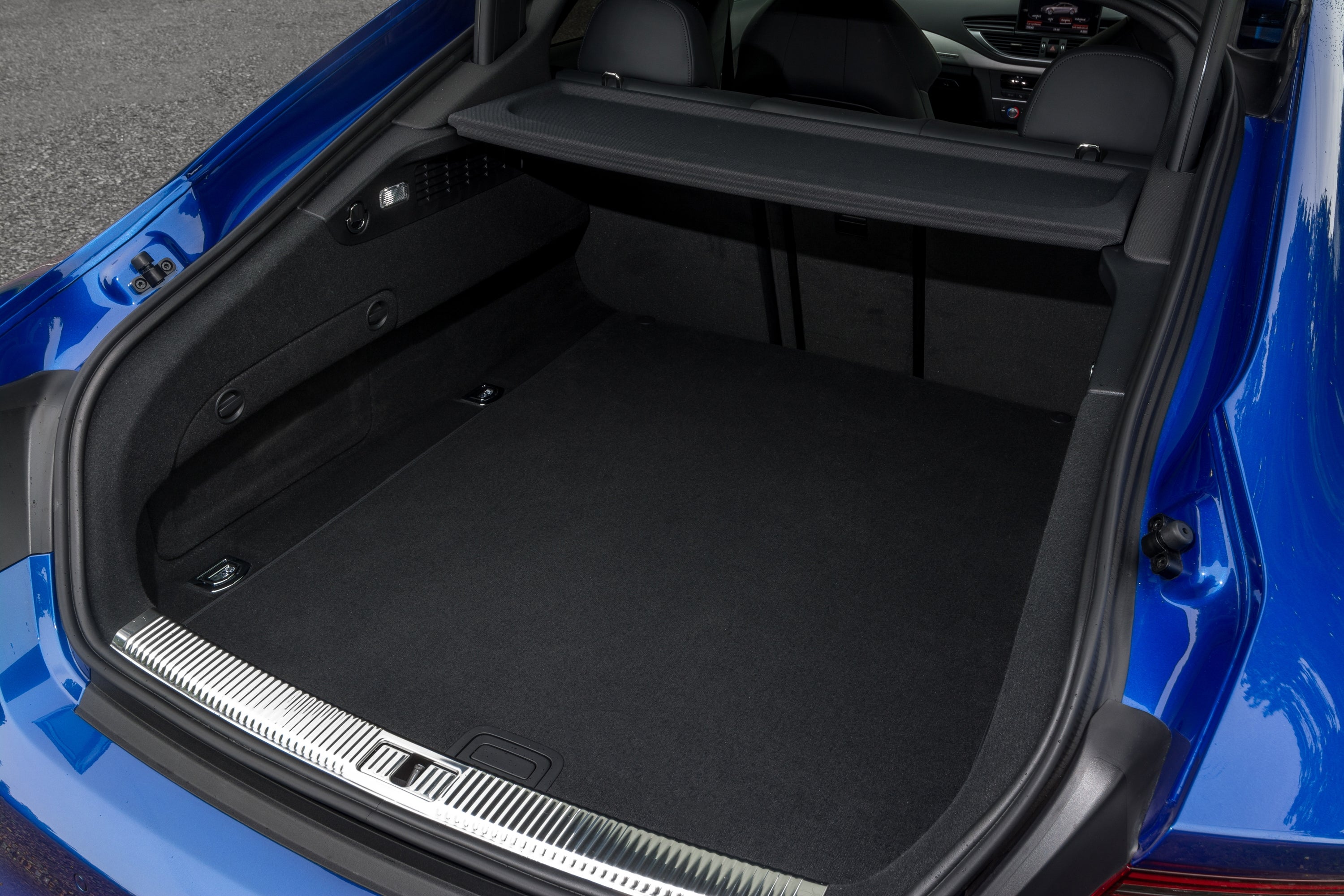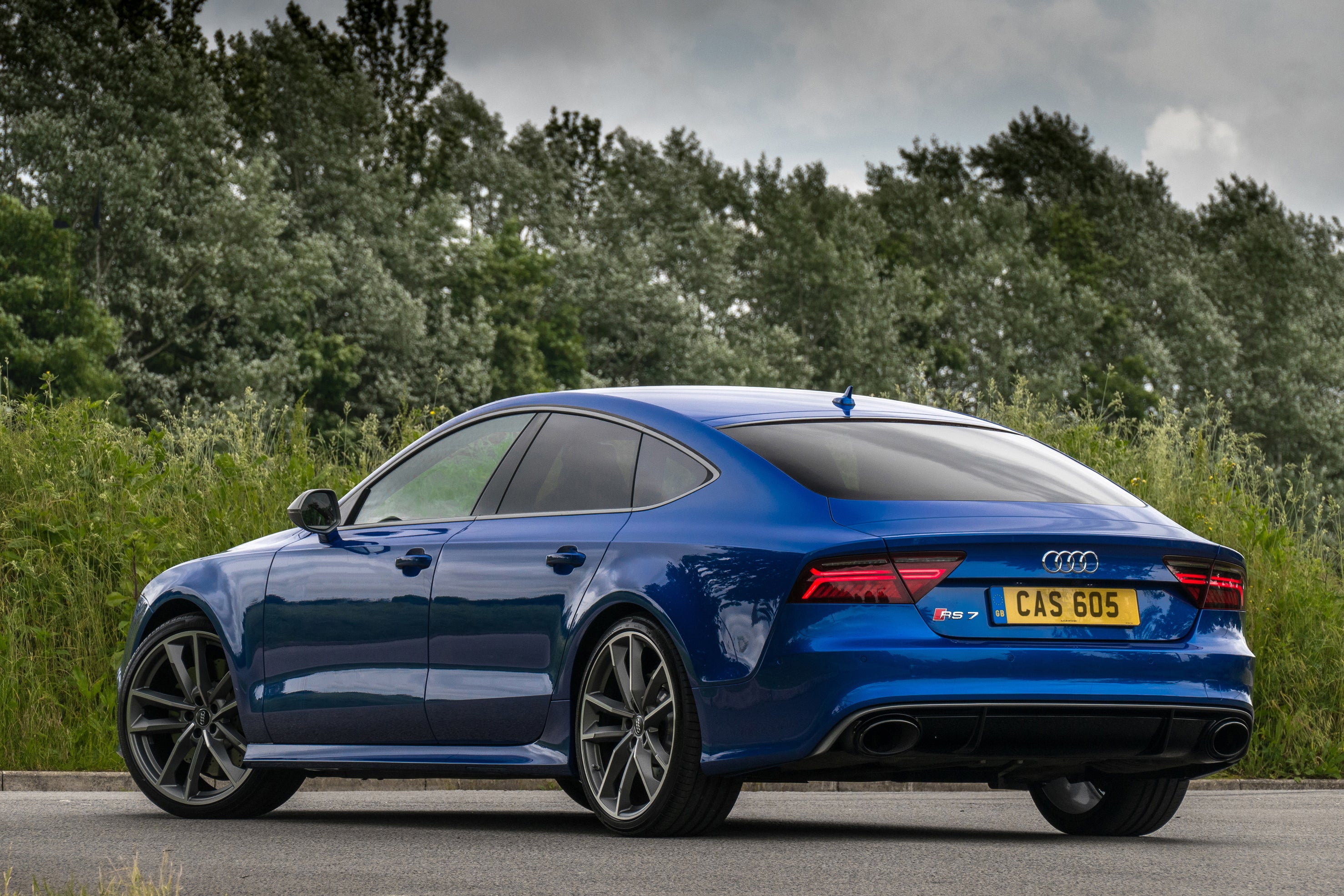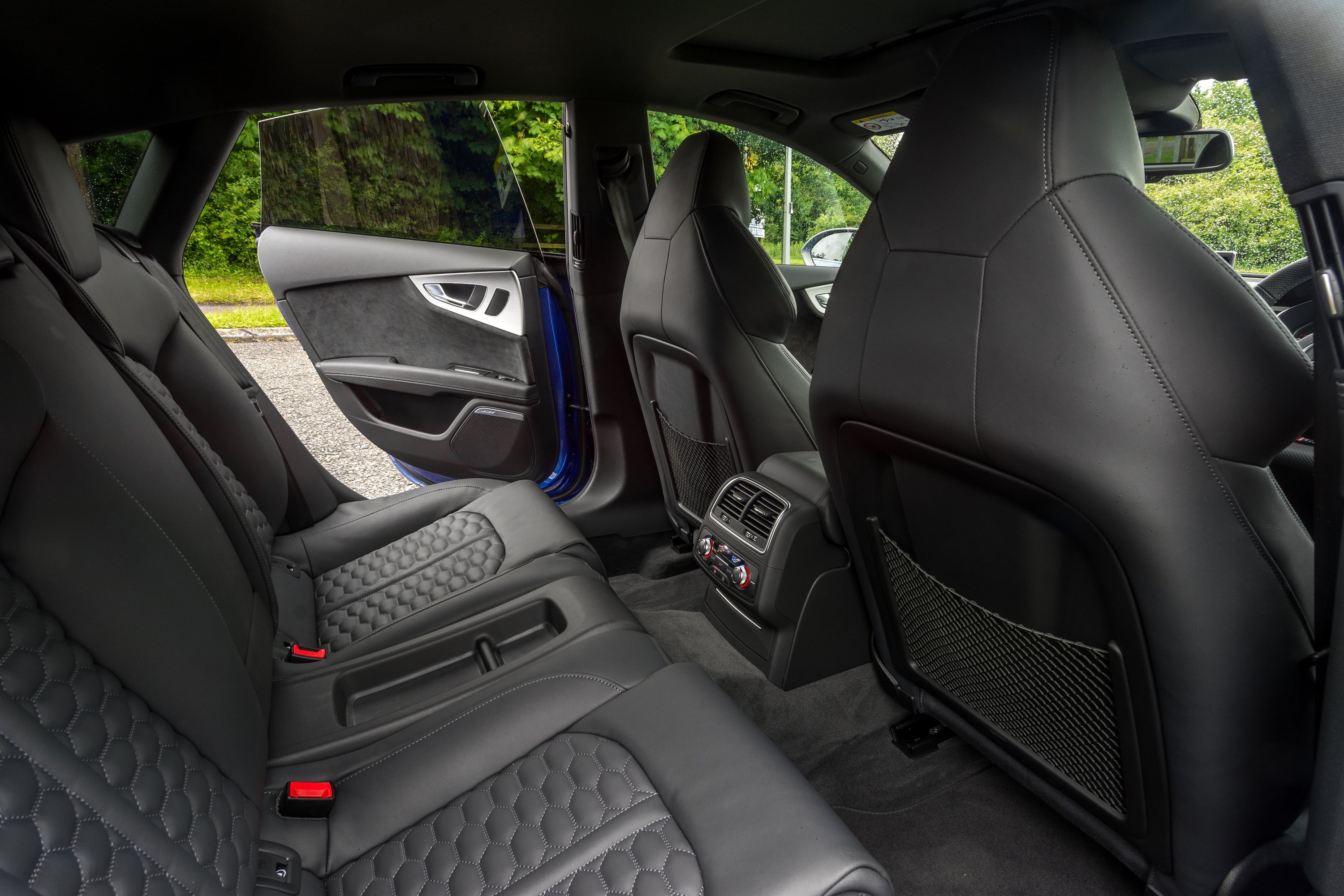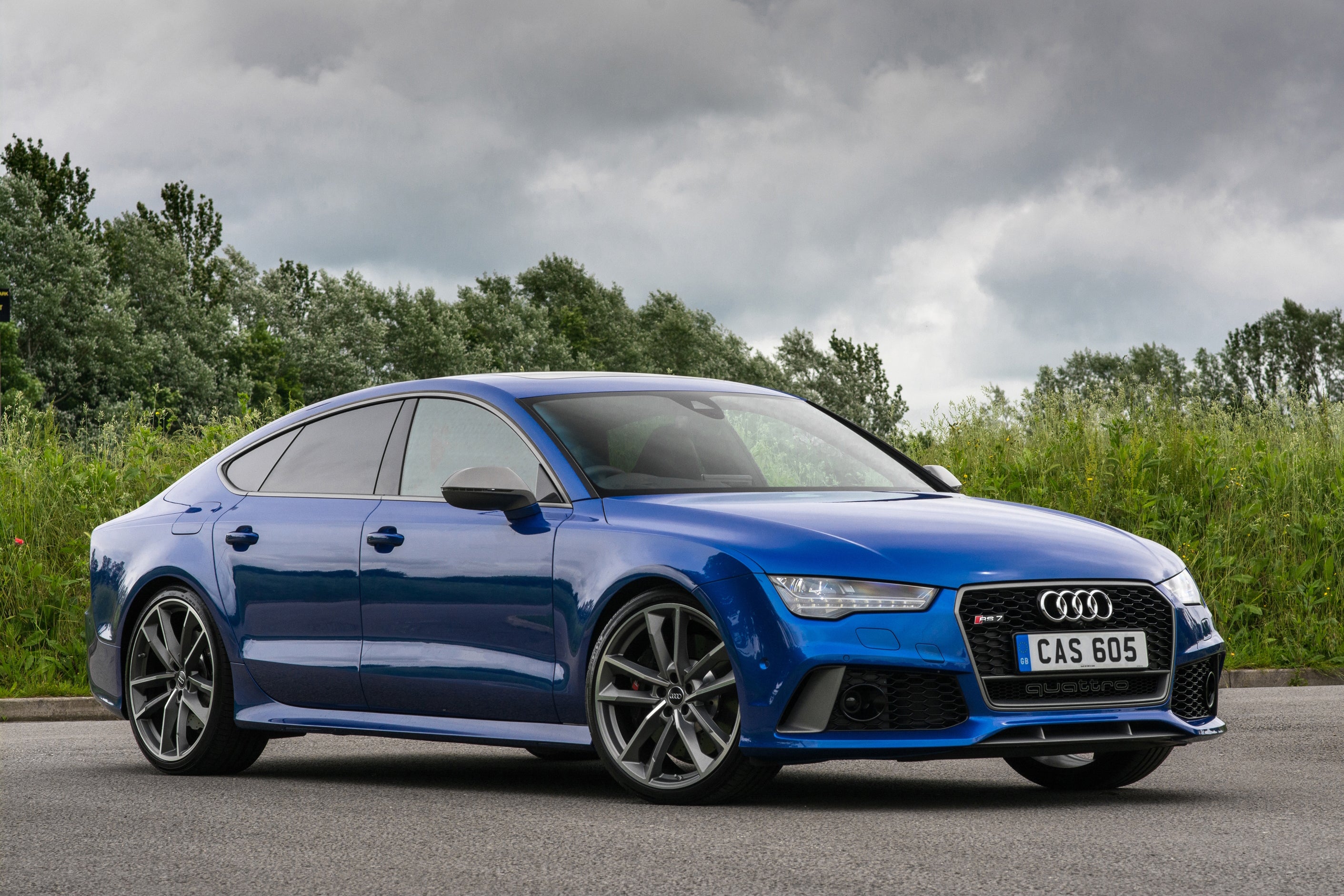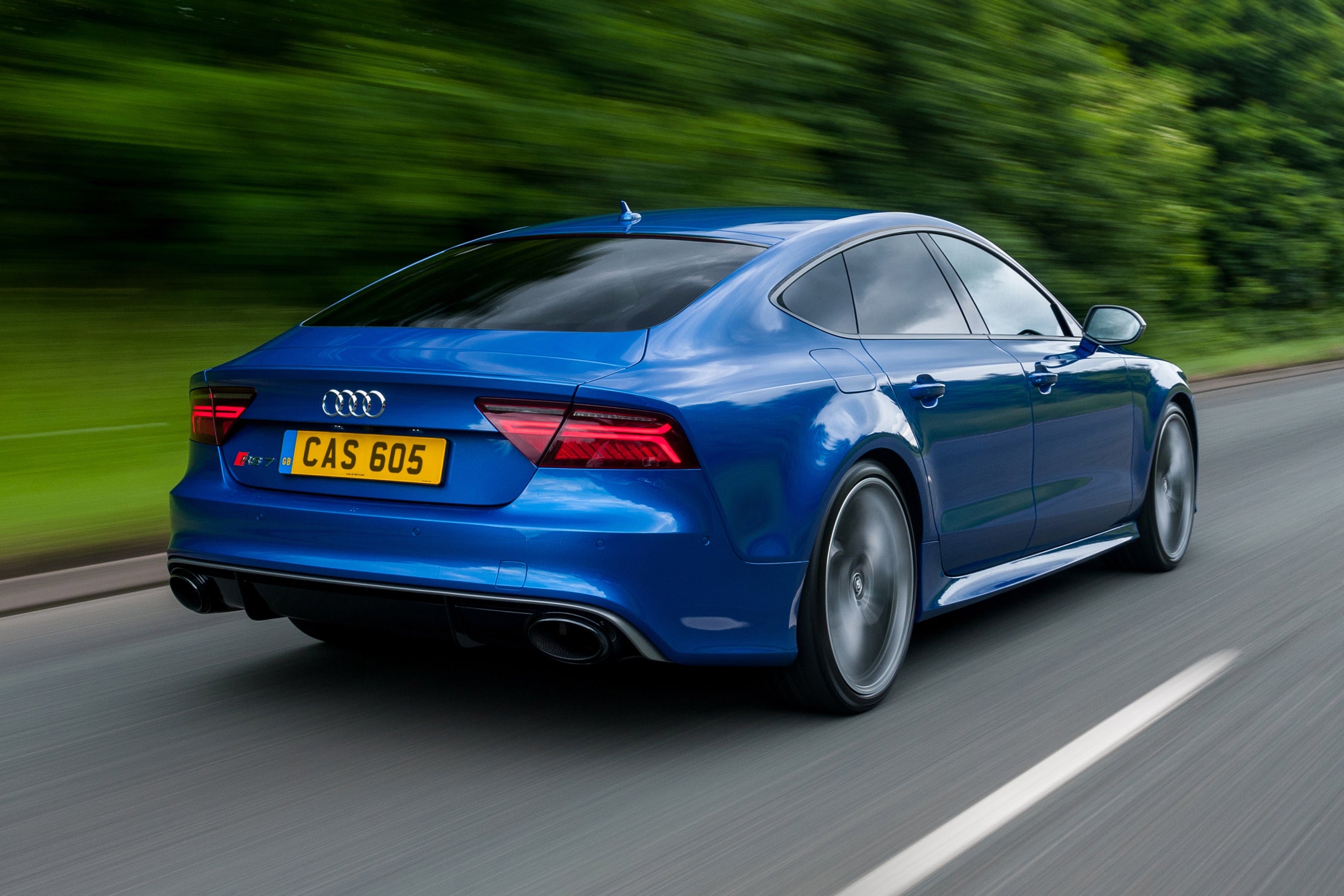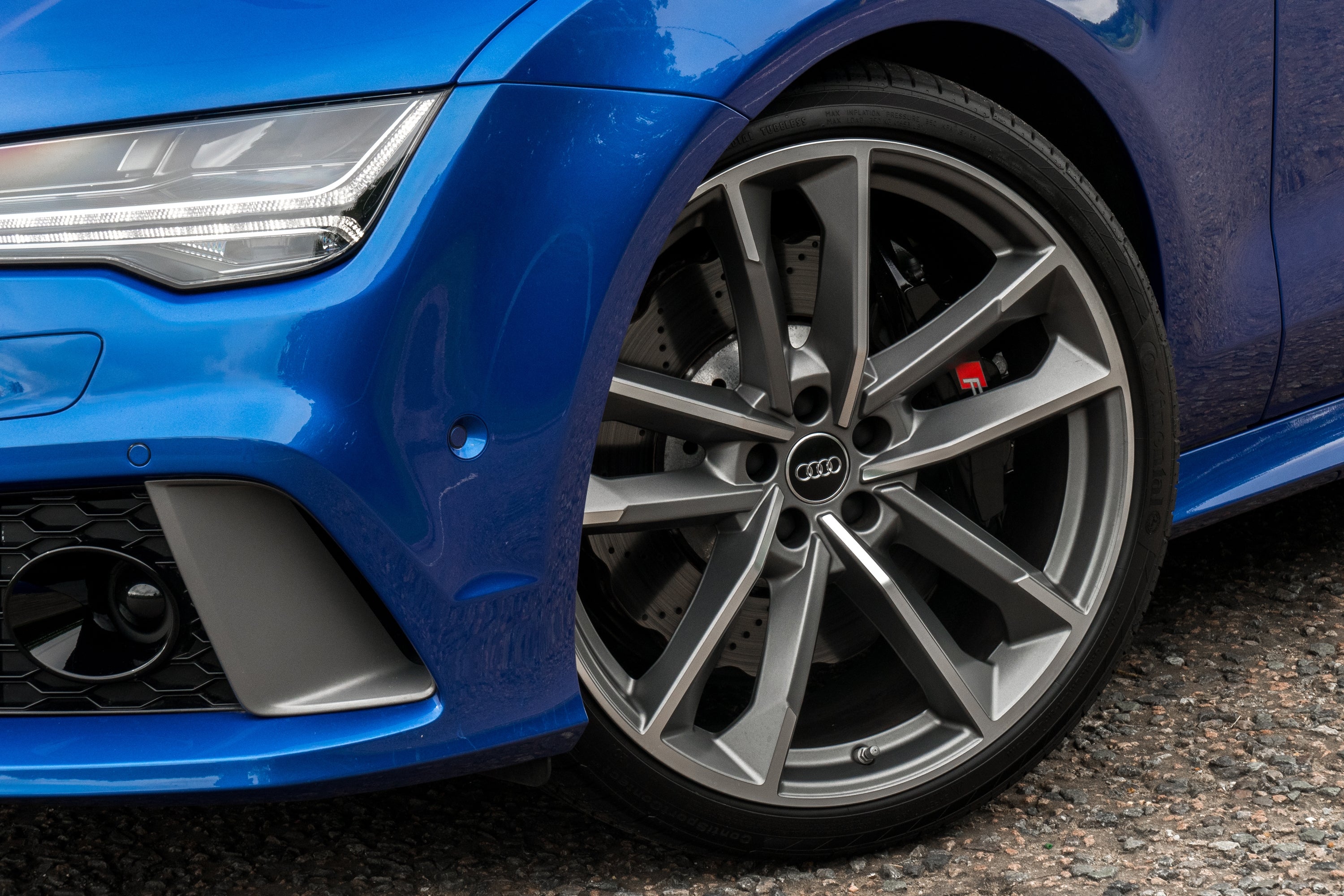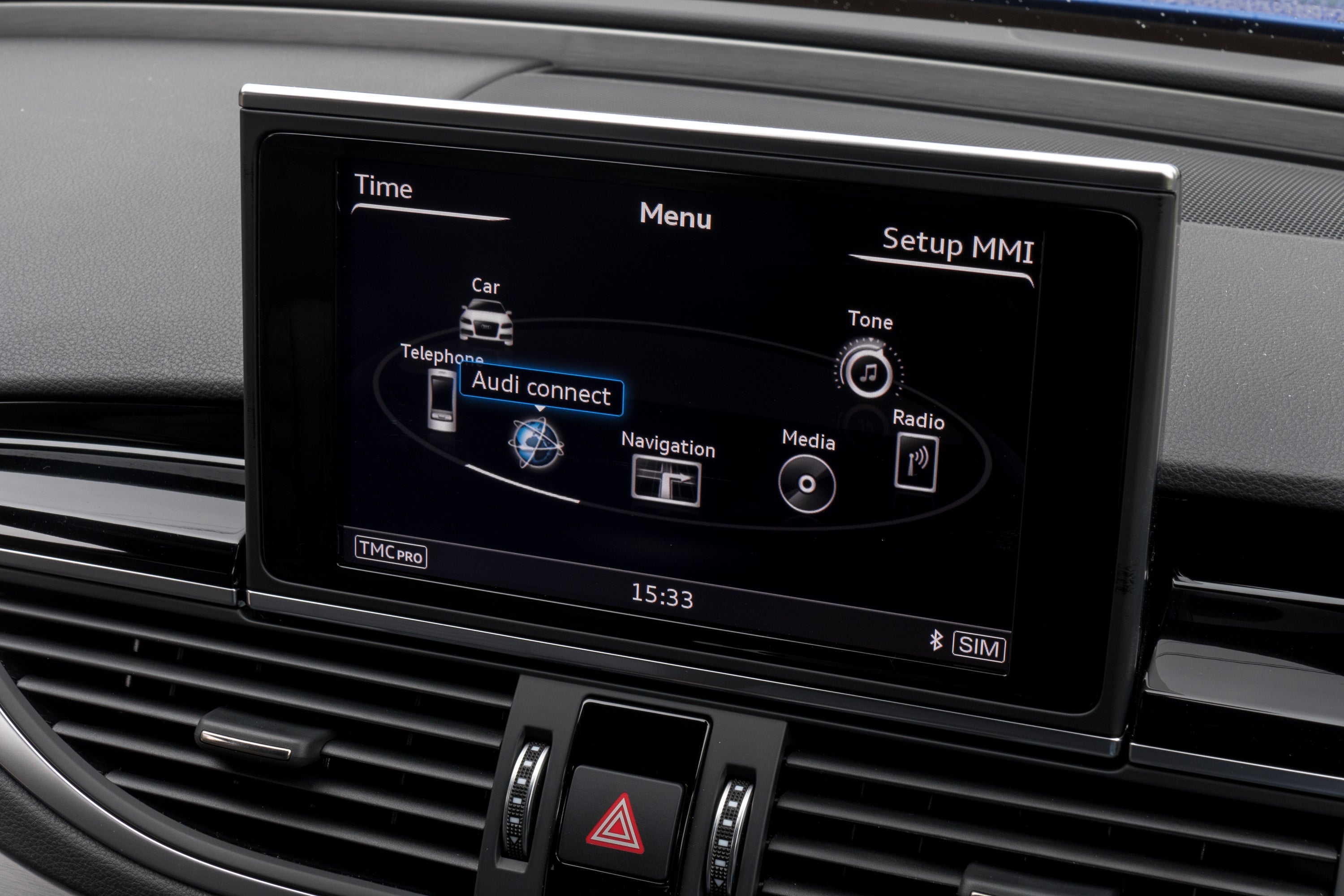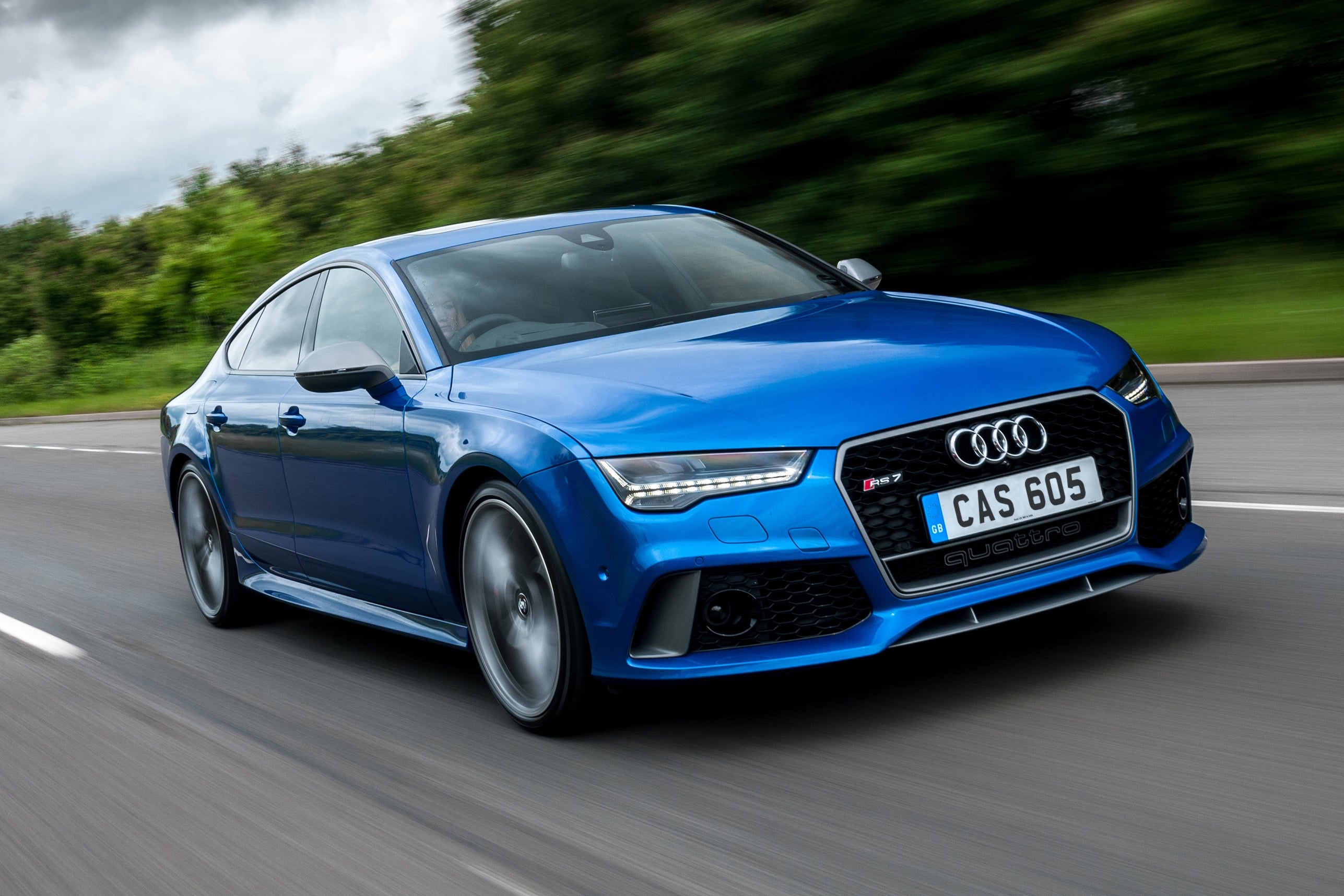 1/10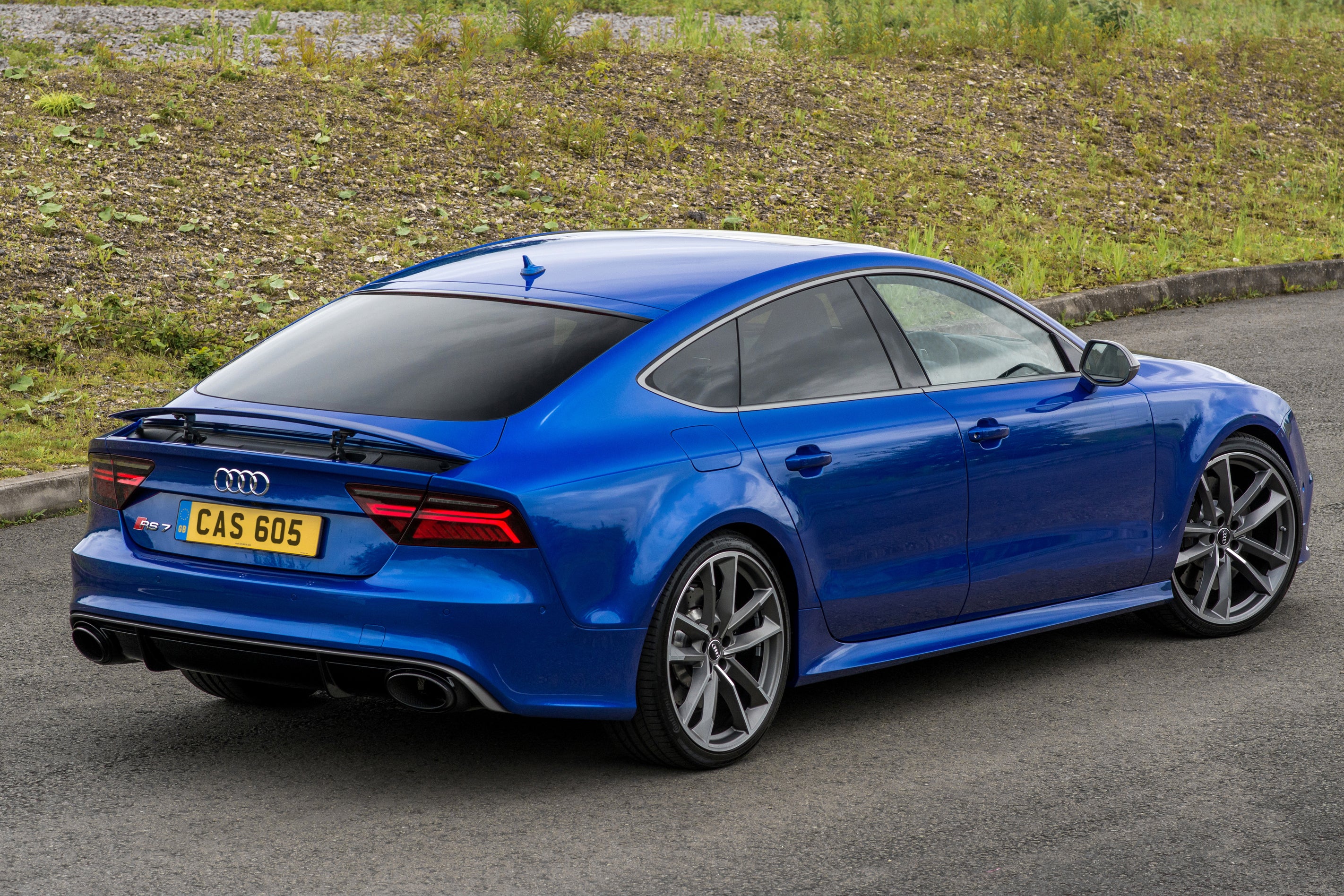 2/10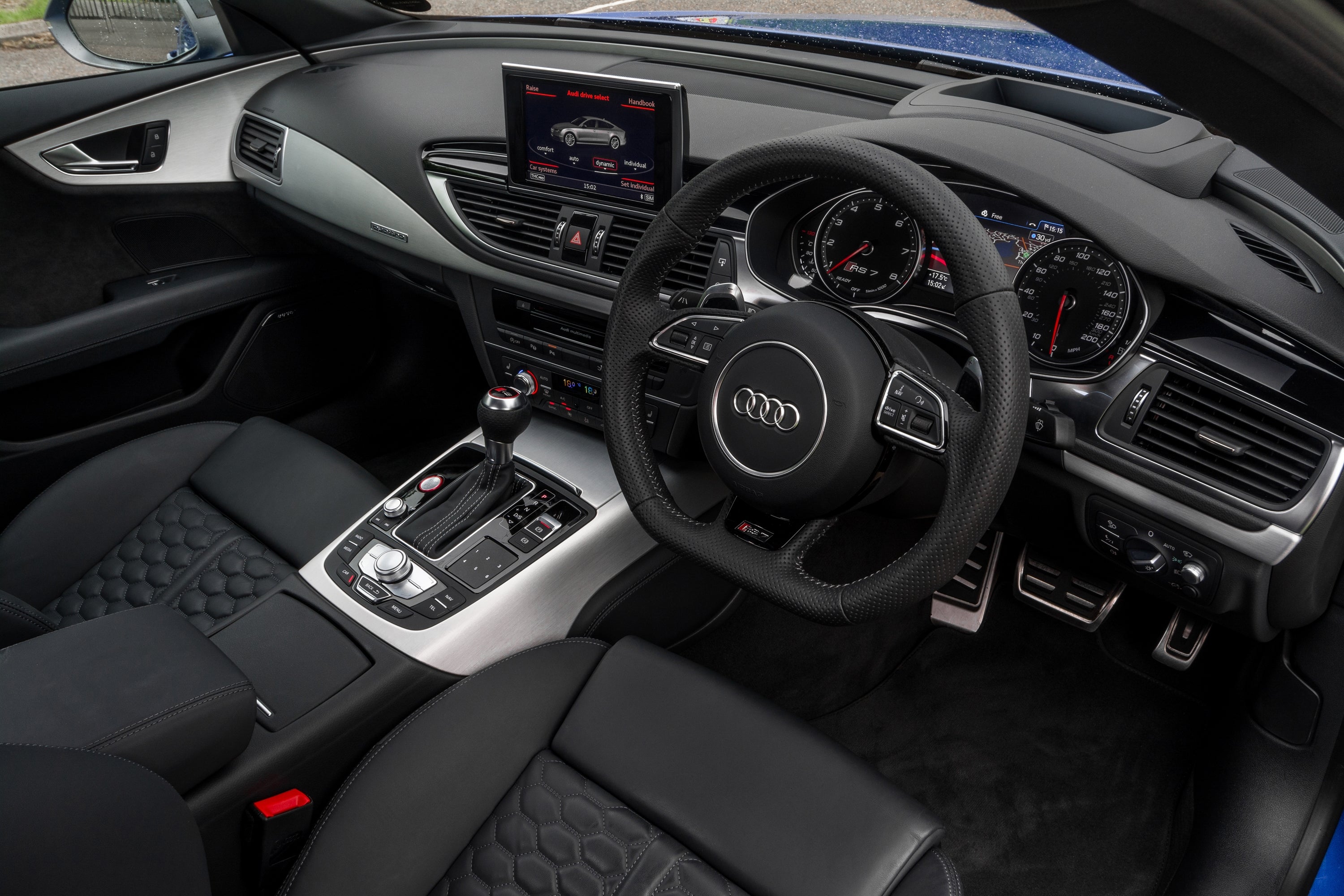 3/10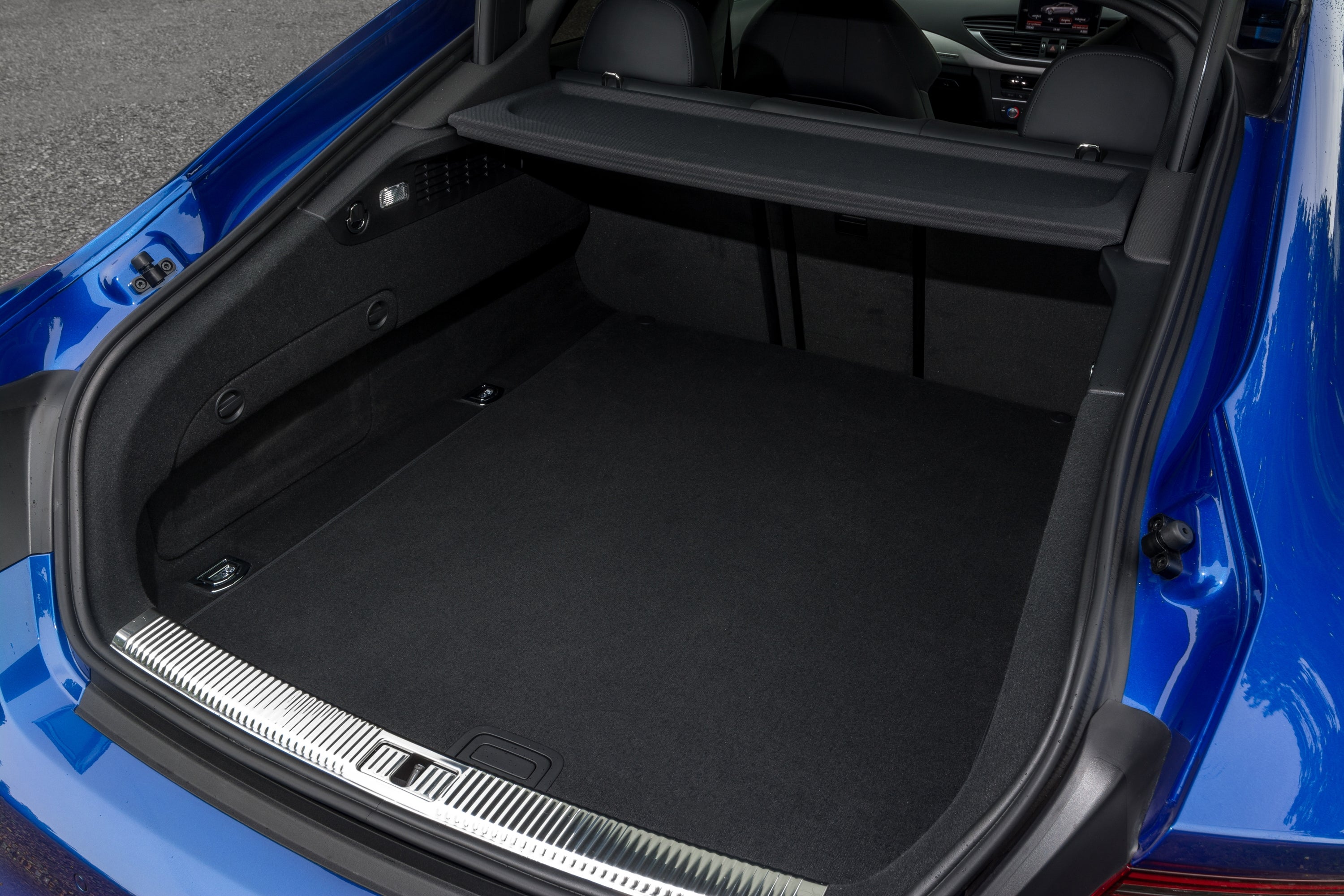 4/10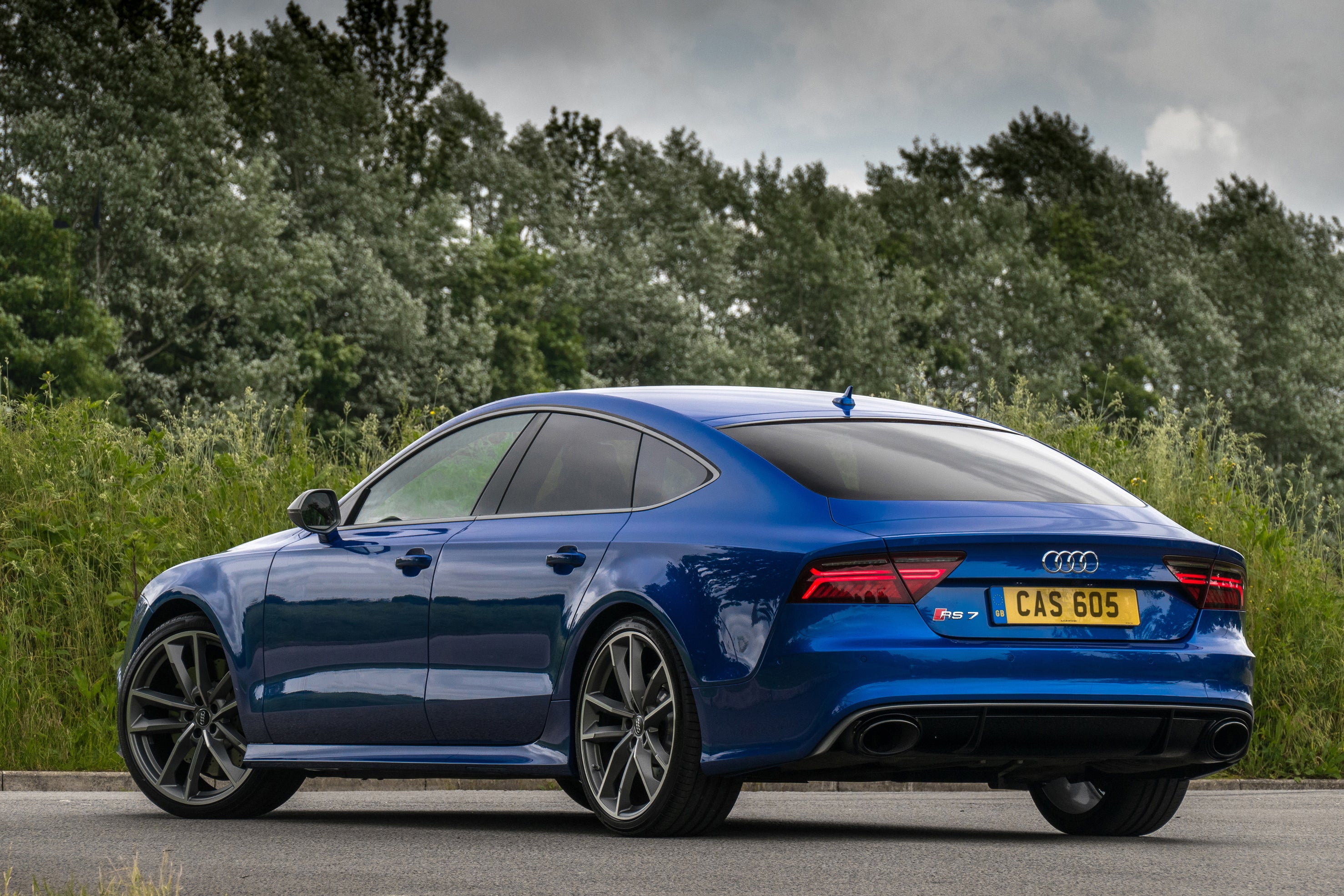 5/10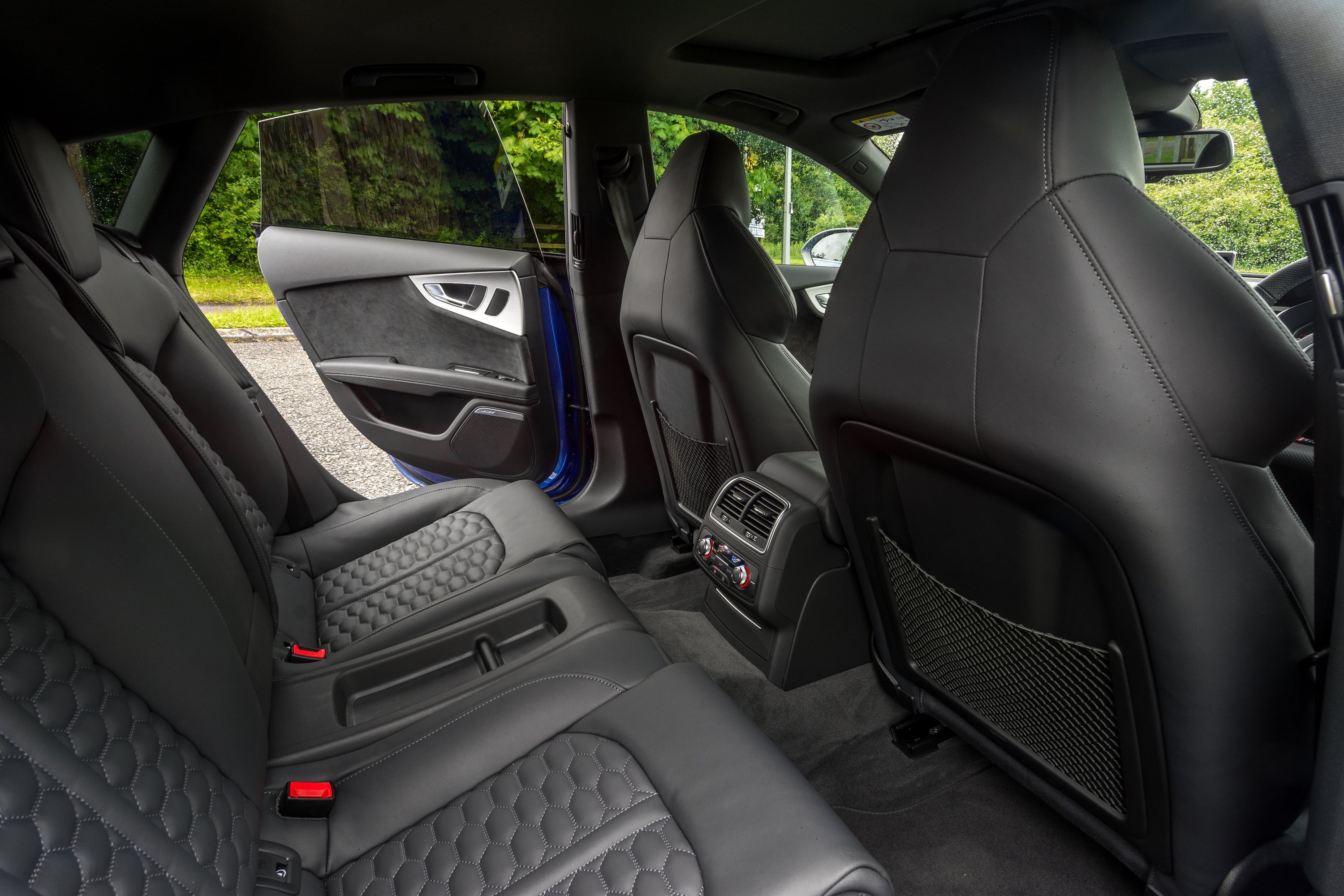 6/10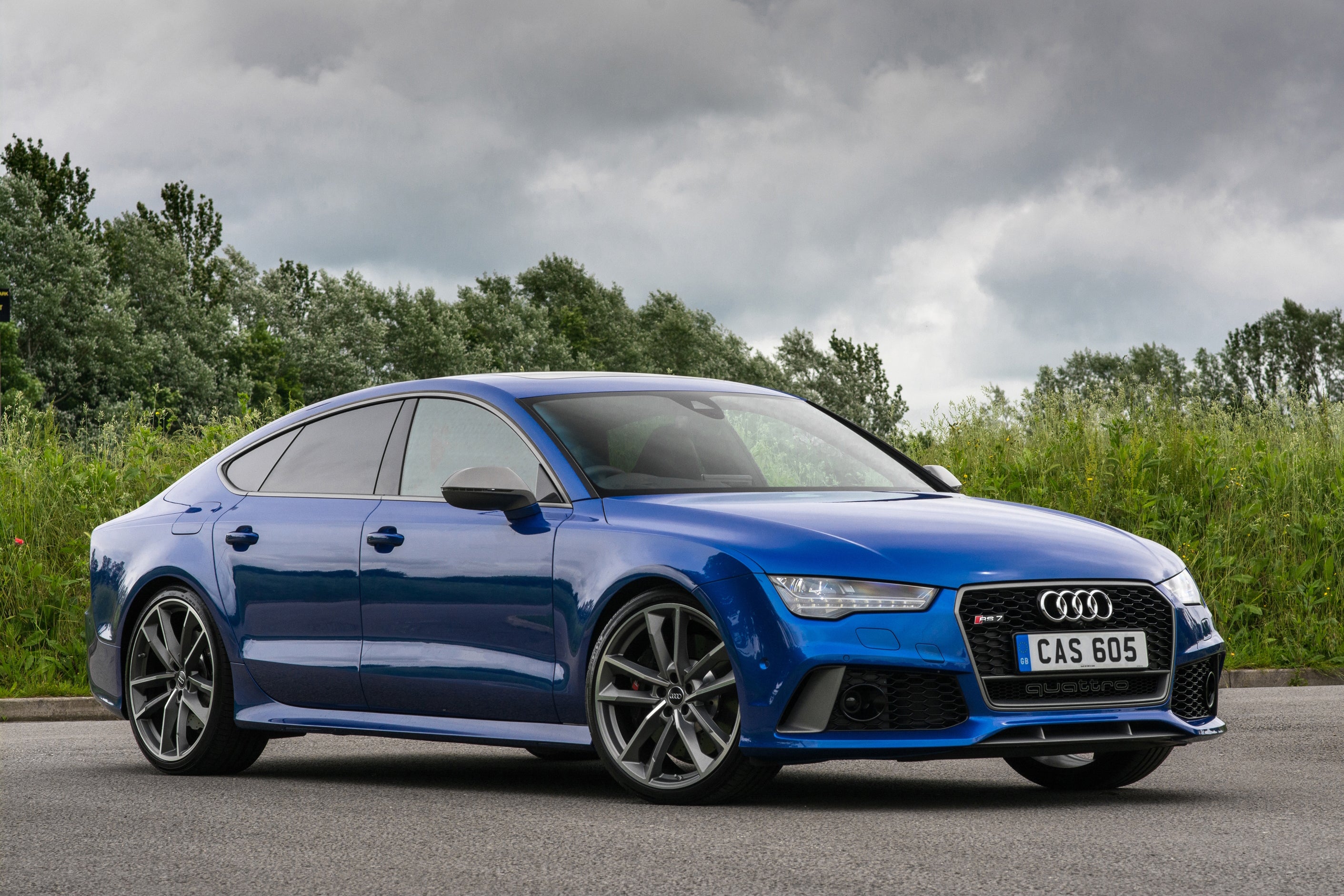 7/10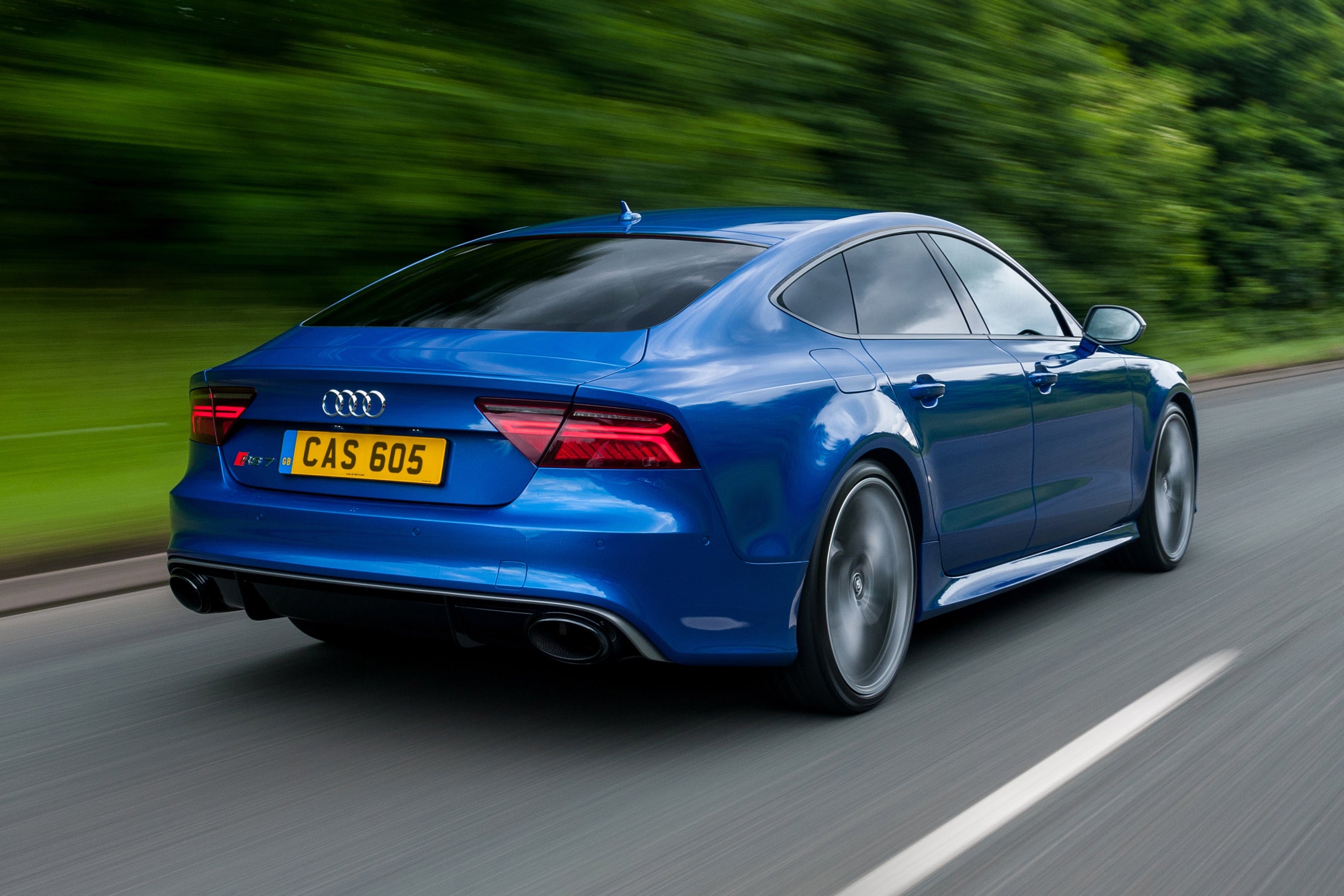 8/10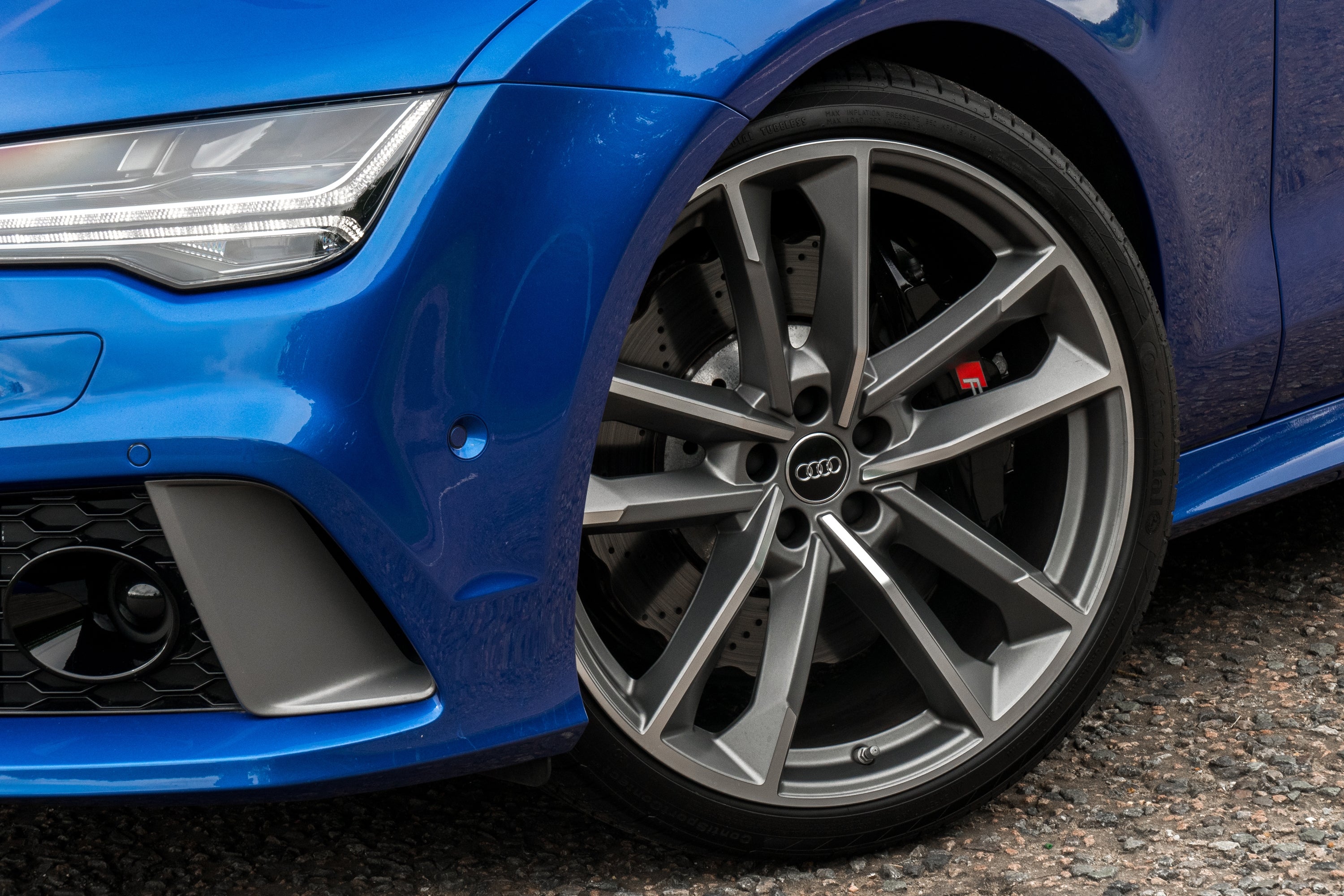 9/10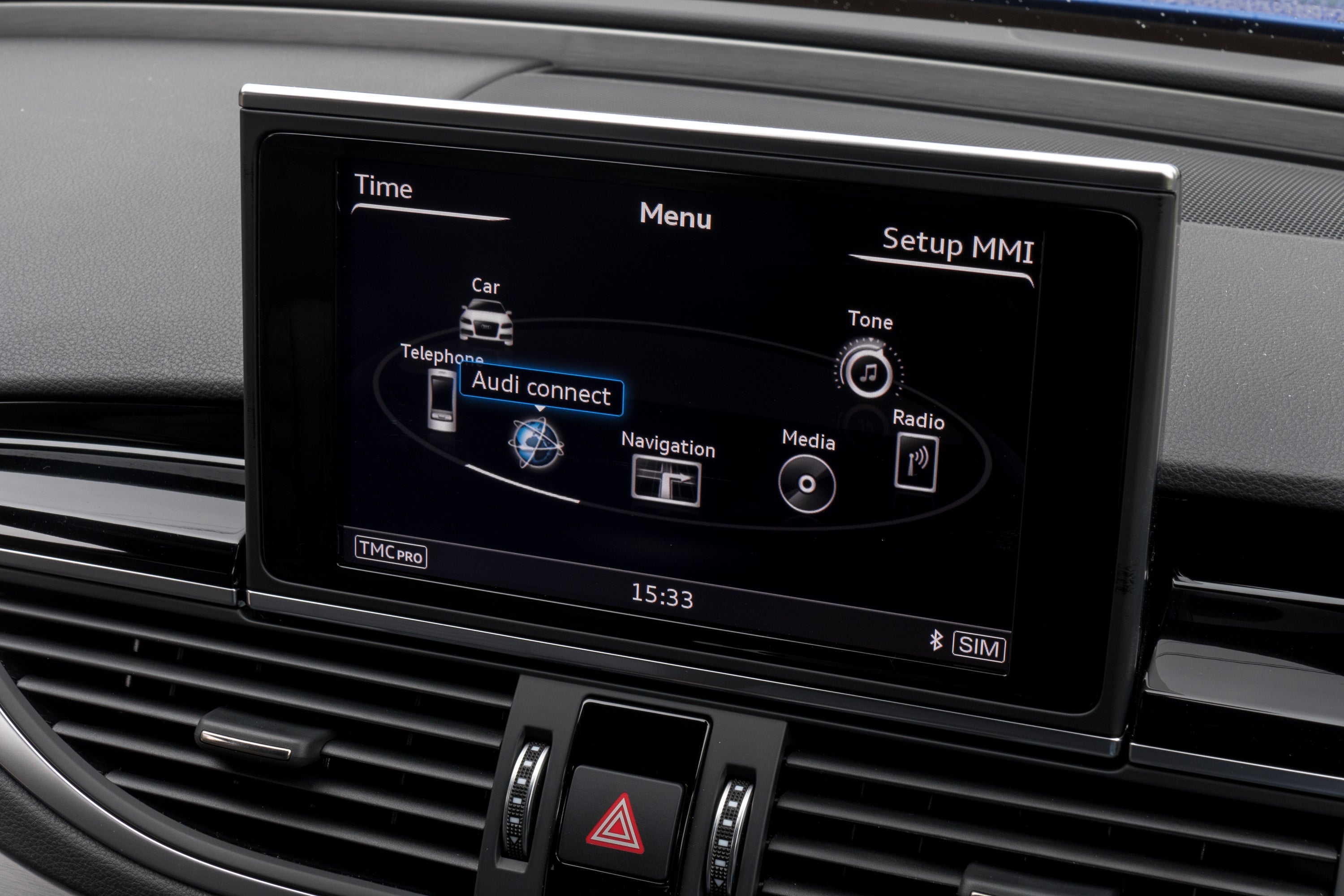 10/10
Launched in 2014

Performance

Petrol
Launch year

2014

Body type

Performance

Fuel type

Petrol

Written by
heycar editorial team

heycar rating
Super-fast four-door coupe
Best bits
Ludicrously fast and makes a great noise
Fabulous interior quality
Practical enough for a family
Not so great
Handling should be more involving
Infotainment system feels dated
Very expensive to buy and run
Read by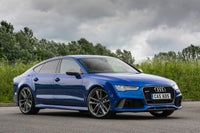 Overall verdict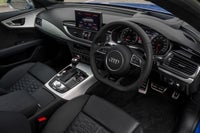 On the inside
Driving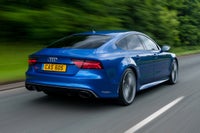 How much does it cost to run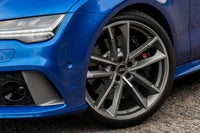 Prices, versions and specification
Overall verdict
"There was a time, not so long ago, when Audi Sport - the German manufacturer's performance division - would only produce one super-high-performance RS model at a time, in order to make that car feel extra-special. However, such was the clamour for fast and furious versions of a variety of Audi's popular models, the good folks over at Audi Sport finally decided to give in and give the people what they wanted. And bless them for that."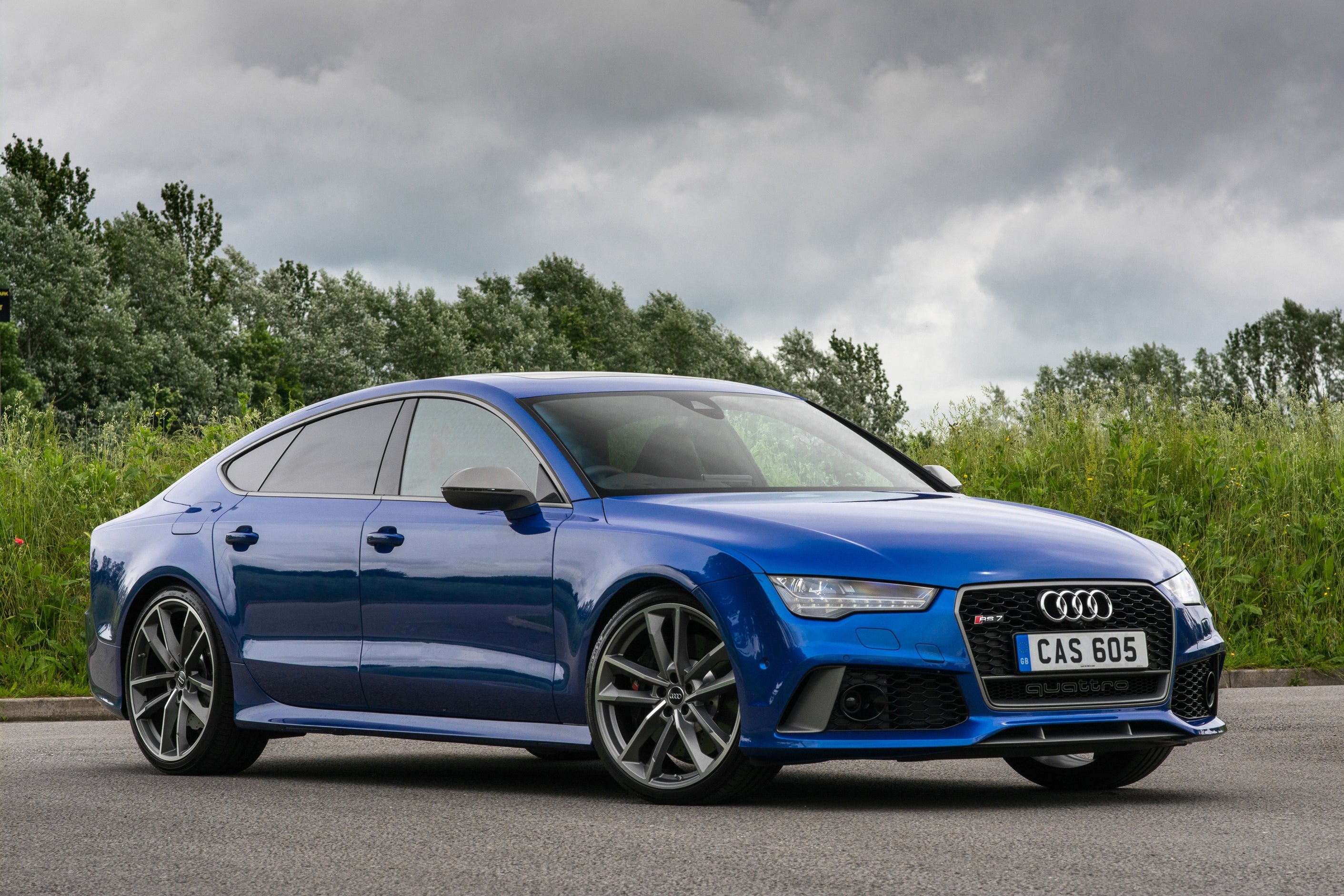 Nowadays, RS models come in all shapes and sizes, and the RS7 - based on the A7 four-door coupe executive car - is one of the biggest. Like all RS models, it comes with a ludicrous amount of horsepower, a brash, in-your-face styling overhaul and a colossal pricetag. That means this car won't suit everyone, certainly not those of a faint-hearted wallflower persuasion, but for those it does suit, it'll be about as appealing as cars get.
Like many RS cars, the RS7 is about its engine above all else. And what an engine it is. This twin-turbocharged 4.0-litre V8 petrol delivers 560PS in its regular guise, but if you choose the Performance version, that gets hiked to an even crazier 605PS. As you can imagine, both are simply breathtaking in the way they pick up speed, and the noise that accompanies that searing performance is just as dramatic.
Take things easier, and the RS7 is also capable of delivering top-drawer refinement and a comfortable ride, making it a good way to munch through continents in double-quick time. Some might be disappointed that it doesn't feel like more of a sports car in the bends - it's too big and heavy for that, and the steering doesn't give much feedback - but there's no denying how capable it is in the corners, with strong grip and tight control.
There's lots to like inside, too, with typically tactile Audi build quality, lots of luxury features as standard, a big boot and fairly generous cabin space for four. Granted, the infotainment system looks a little dated, and some of the latest infotainment and safety kit is missing, but on a car launched in 2014, that's not really surprising.
What isn't missing, though, is bucketloads of performance, style and charm. You'll pay handsomely to get them, and the astronomical running costs will mean the bills just keep on coming, but every time you put your foot down to release all that noise and acceleration, you won't care one bit.
Comfort and design
"Predictably, the RS7's cabin is very similar to that of the A7 of the time, except with a few different styling touches and a set of heavily bolstered sports seats to hold you in place around corners."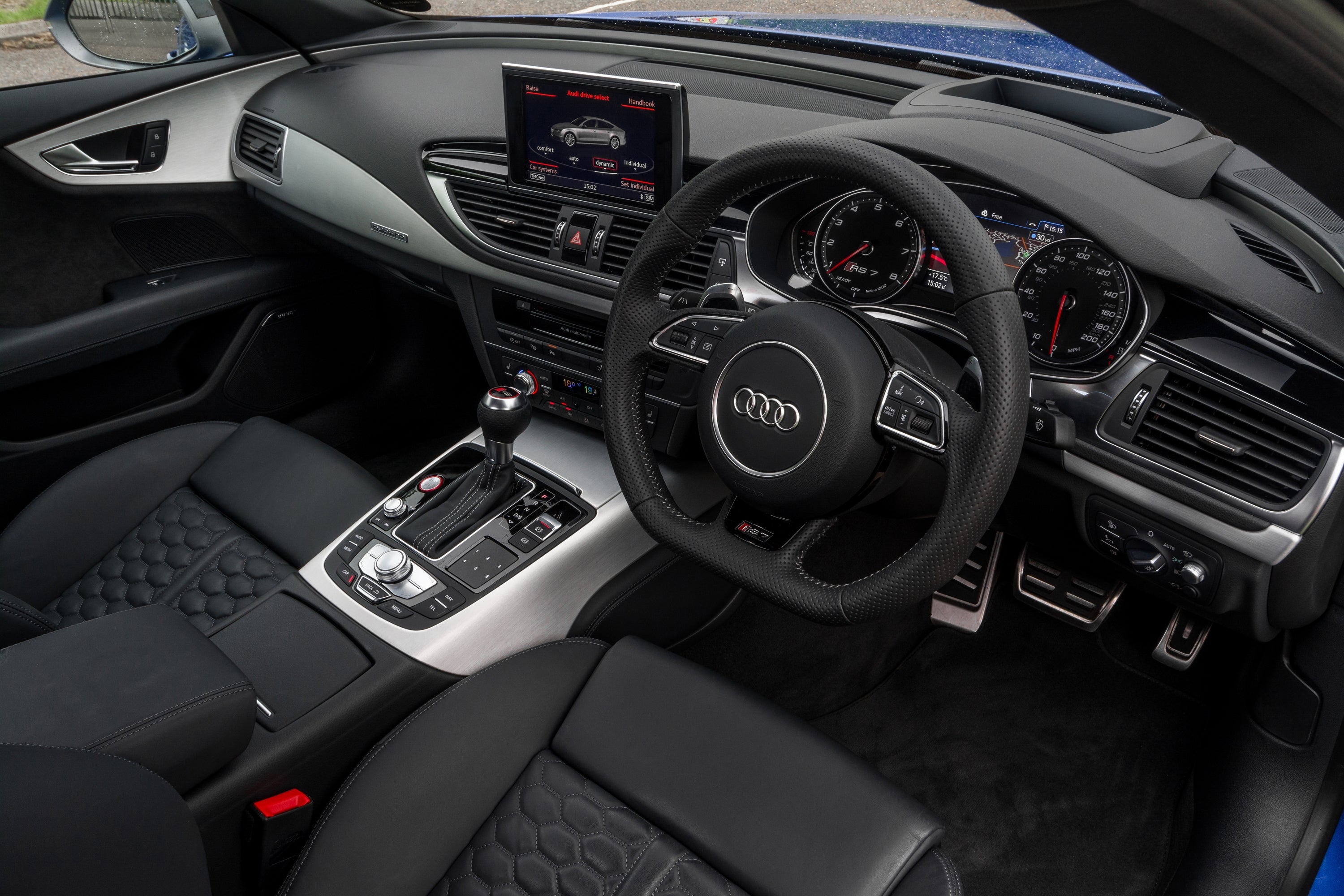 Both the driver's seat and steering wheel adjust electrically, and there's a massive range of movement, allowing you to easily and quickly get comfortable. The one annoying thing about the driving position is that the bulky centre console eats into your footwell, limiting space for you to put your left foot.
The analogue instrument dials are clear and easy to read, while there's a small digital screen between them that serves up other useful information clearly and concisely. What's more, the car comes with a head-up display as standard that projects the most important information onto the windscreen right in front of your eyes. You'll have no complaints about not being kept informed.
By the standards of more modern cars, the dashboard has lots of buttons and knobs to control its ventilation and infotainment systems, but there aren't so many that it's bamboozling, and everything is well labelled and easy to use at a glance.
Your view out of the front of the car and down that long bonnet is very good, but your over-the-shoulder visibility is rather hampered by the sloping rear end and shallow rear screen. You'll be glad, then, that front and rear parking sensors are included as standard, but less glad that Audi charged customers extra for a reversing camera.
Handling and ride quality
"Play around with the RS7's driving modes for a couple of minutes, and you'll quickly realise that the RS7 has something of a Jekyll-and-Hyde character."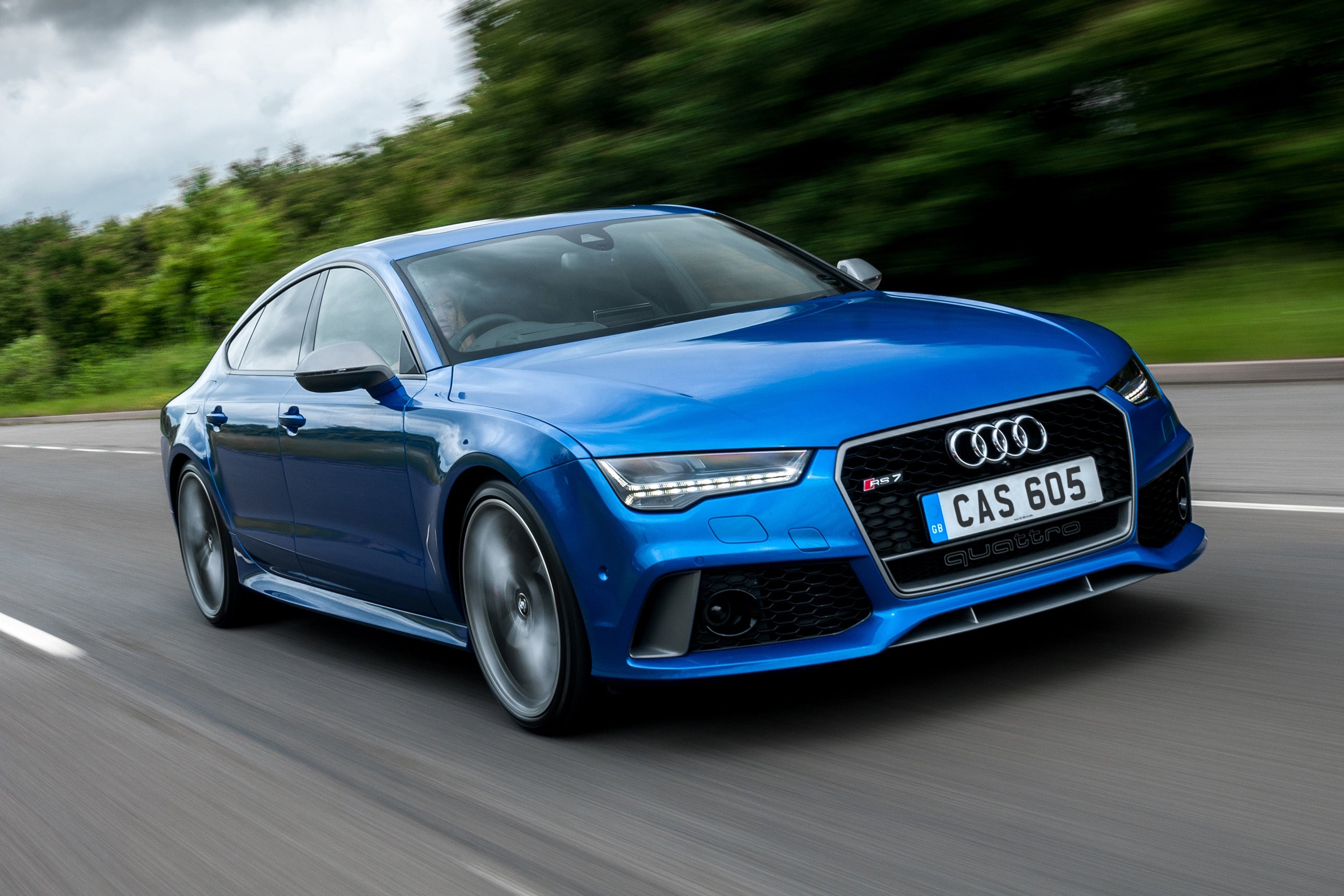 Stick it in Comfort mode, and things are very civilised. The standard air suspension stays nice and supple, mopping up most lumps and bumps in a controlled, fuss-free manner, so it's actually a pretty comfortable way to pootle around town or scythe up a motorway. Select Dynamic mode, however, and things change completely.
The gearbox becomes more aggressive, the exhaust becomes more theatrical, but also, the air suspension hunkers down and becomes firmer. A lot firmer. So much firmer, in fact, that it becomes borderline uncomfortable, so you'll want to avoid this mode unless you're feeling very playful indeed.
But it's when you're in those playful moods that the RS7 starts to get a little bit underwhelming. Yes, it's crazy-fast, yes, the four-wheel drive gives huge amounts of grip and traction, and yes, the suspension's newfound firmness gives better control over body roll when you're attacking a bend.
However, the steering has an artificial, remote feel that doesn't involve you in the action as much as it should, while the car's considerable size and weight robs it of even more athleticism. You have to respect the effectiveness with which the RS7 goes around corners, it's just that you might be surprised that you don't feel more part of the process.
MPG and fuel costs
"Despite a 45PS difference in power output, the regular RS7 and Performance models have identical official fuel economy figures."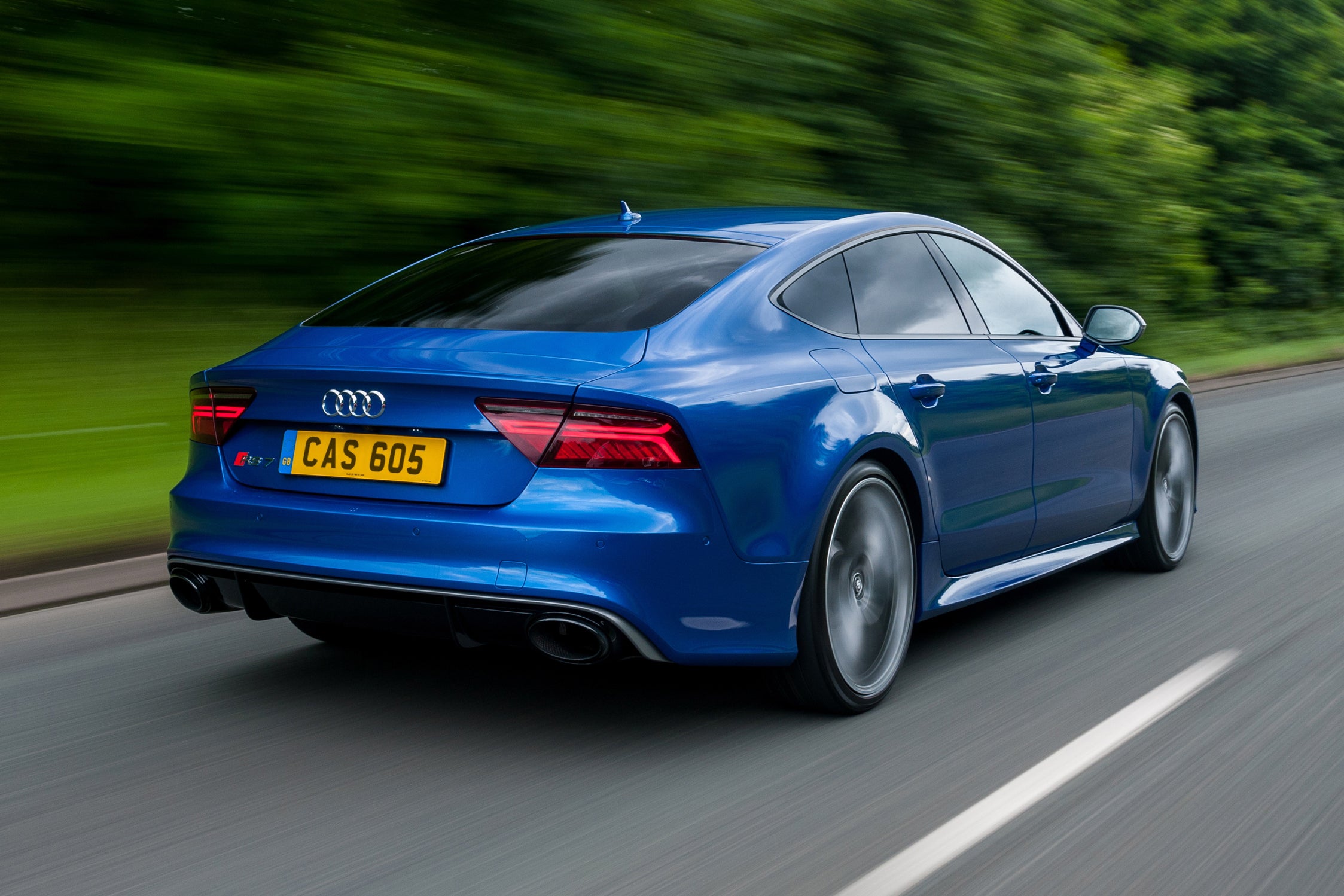 Tested against the old NEDC standard, these were given at below 30mpg, so against the newer and stricter WLTP tests, that'll probably be closer to 20mpg. And don't forget, those are laboratory figures that are usually very tough to mimic in the real world.
The fact that the RS7's stupidly powerful engine will be under virtually zero stress in 95 percent of driving situations should give you a decent chance of getting closer to the official figures than most cars. As soon as you get your clog down and drive the RS7 as nature intended, though, your return will plummet.
How much should you be paying for a used Audi RS7?
"Nobody is going to be under any illusion that an RS7 is going to come cheap, so the numbers we're about to throw around should come as no great shock."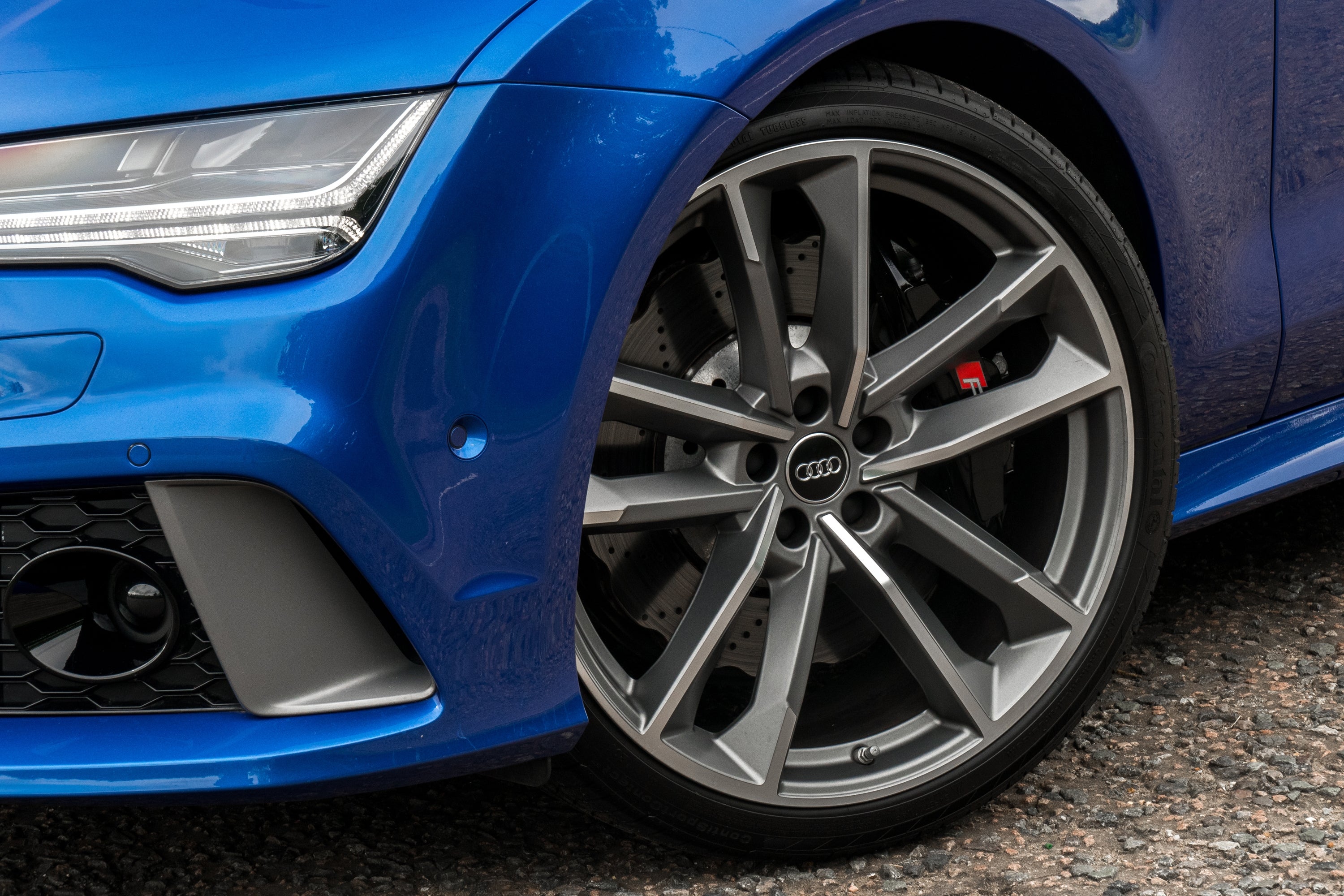 When it was new, it would've cost you around £85,000 for the regular one and upwards of £90,000 for the Performance, neither being inconsiderable sums.
However, used car buyers do stand to make very significant savings, because high performance executives like these always shed their value quickly. Check out our listings, and you'll find several three-year old examples for around half the original price, and none of them with crazy mileage, either. Find an older example, and you'll pay significantly less. However, do remember that while used examples will be cheaper to buy, they'll be no cheaper to run.
Ready to get your top quality Audi Rs 7?
All cars come with a warranty
Selected dealers only
All quality checked
Audi Rs 7
4.0T FSI V8 Quattro RS 7 Performance 5dr Tip Auto
Manufacturer Approved
Harwoods Audi Five Oaks

Sussex, RH149AZ
PCP: £1,117.50/mo
Representative example: Contract Length: 36 months, 35 Monthly Payments: £1,117.50, Customer Deposit: £9,178.00, Total Deposit: £9,178.50, Optional Final Payment: £23,860.00, Total Charge For Credit: £10,961.00, Total Amount Payable: £72,151.00, Representative APR: 9.9%, Interest Rate (Fixed): 9.91%, Excess Mileage Charge: 47.98ppm, Mileage Per Annum: 10,000
Audi Rs 7
RS 7 TFSI Quattro Carbon Black 5dr Tiptronic
Manufacturer Approved
Swansway Audi Carlisle

Cumberland, CA30HA
PCP: £1,138.30/mo
Representative example: Contract Length: 36 months, 35 Monthly Payments: £1,138.30, Customer Deposit: £12,673.00, Total Deposit: £12,673.50, Optional Final Payment: £43,638.75, Total Charge For Credit: £11,662.75, Total Amount Payable: £96,152.75, Representative APR: 6.9%, Interest Rate (Fixed): 6.9%, Excess Mileage Charge: 47.98ppm, Mileage Per Annum: 10,000
Is the Audi RS7 right for you?
Do you like speed? Do you like to stand out from the crowd? Do you have shares in a variety of petro-chemical companies? If so, the Audi RS7 could well be the car you've been looking for.
The A7's slinky lines combine with a range of RS-specific details to give a properly fearsome look, while the twin-turbocharged 4.0-litre V8 delivers up to 605PS for properly potent performance, so long as you keep shovelling super-unleaded into it. There's plenty of other stuff to like, too, like the posh interior, the generous equipment and the surprisingly strong practicality.
What's the best Audi RS7 model/engine to choose?
Bit tricky this, when there are only two versions that are separated by little more than 45 horsepower and a sports exhaust. Both the regular RS7 and the more powerful Performance version are devastatingly fast, nice to look at, pleasurable to sit in and stocked with all the luxury toys you could wish for, so both will probably suit you if you're interested in the car.
Both are also very, very expensive to buy and run, though, so keeping things humble probably won't save you a great deal of cash. Besides, buying a car like the RS7 isn't exactly a rational choice anyway, so you might as well go the whole hog. The Performance it is, then.
What other cars are similar to the Audi RS7?
The RS7 of this vintage has two major competitors, those being the BMW M6 Gran Coupe and the Mercedes-AMG CLS 63 S. After all, you can't have one of the big-three German companies offering a car without the other two offering alternatives. Wouldn't be right. A little further up the price scale, another German entrant joins the fray in the shape of the Porsche Panamera, while even further up the scale, the Brits join the party with the Bentley Continental GT.
Quality and finish
You'd expect any Audi - especially a high-end one like the RS 7 - to deliver cabin quality worthy of rivalling anything else in the class. It doesn't disappoint. Every surface is attractive and tactile, and even the panels tucked away out of sight are similarly strong on quality. Even when compared to a Porsche Panamera, this car does not feel in any way like a poor relation.
The impeccable way in which everything is assembled also helps give the car a hugely substantial, solid feel. There's no hint of movement between any of the tight-fitting panels, and if you ever hear a squeak or rattle from your RS7, then don't worry, you're probably just having a bad dream.
Infotainment
This generation of RS7 doesn't get Audi's latest touchscreen functionality because the car is too old, but many would argue that's a good thing because you operate the system with physical dials and buttons instead. By their nature, touchscreens are more distracting to use on the move because you can't find an on-screen icon by feel, meaning you have to stare intently at the screen to ensure you press the right bit.
The RS7's buttons and dials are all clearly marked and feel satisfyingly chunky, too, but unfortunately, this is an early iteration of Audi's MMI operating system and it feels rather more dated than later ones fitted to smaller Audis like the A4. The graphics are slower, glitchier and less crisp, while the menus are more convoluted and can be difficult to navigate.
The infotainment functionality on offer feels a bit dated, too. You get navigation, a DAB radio, a Bluetooth phone connection, a 10GB hard drive and a 14-speaker BOSE surround sound audio system. However, the car is a bit too old to support more newfangled technology, stuff like wireless phone charging and Apple Carplay/Android Auto. Audi also made you pay extra for a wifi hotspot, too.
Space and practicality
You might (very reasonably) expect the RS7 to be an absolute carbon-copy of the regular A7 on this score, but that's not so. Space up front is identical to the A7 of the day, as is the amount of headroom and legroom in the back seats, meaning that long legs are well catered for, but those who are six foot or more might find themselves distinctly short of headroom.
The difference, however, lies in the number of seats provided. The regular A7 has a regular three-person bench, while in the RS, the middle chair is substituted for a storage tray. It's no great loss, because the lost chair was hard, narrow and not very comfy anyway, but it does mean you won't be able to squeeze in a fifth person for short hops, or in an emergency.
The boot is big, bigger than those you get in most rivals, and the space is a nice square shape, even if it is a little shallow. It's easy to get at, too, thanks to the A7 having a lifting hatchback rather than a conventional boot-lid like the CLS. The rear seats drop down in a 40/20/40 configuration, allowing you to extend the load-bay, and they drop more or less flat, leaving you with no steps or slopes.
Engine and gearboxes
This car is all about its engine, and what an engine it is. A twin-turbocharged 4.0-litre V8 petrol, it delivers 560PS in its regular guise, and an even crazier 605PS in Performance trim.
As you can imagine, neither is a slouch. In the standard car, you can keep things docile and easy when you're plodding around town, but when the road opens up and you plant your right foot, all hell breaks loose. The eight-speed automatic gearbox kicks down, there's a metallic snarl from under the bonnet, and you're hurtled toward the horizon at a rate savage enough to have your eyes - not to mention your grin - widening immediately.
If you like a stat, the 0-62mph dash takes just 3.9 seconds, while the Performance trims a further two tenths off that. This is not a car for the faint-hearted.
The gearbox varies its behaviour according to which driving mode you select. The more comfortable one keeps things smooth and slick, while in the sportier one, the shifts become faster and more pronounced. It's very effective.
Refinement and noise levels
This is where the RS7 has the beating of all its rivals. It's suppression of wind-and road noise is excellent, the gearbox is slick (in Comfort mode) and all the major controls are reasonably responsive and nicely weighted. But in this area - like so many others where the RS7 is concerned - things are dominated by the engine. And again, it's a Jekyll-and-Hyde story that Robert Louis Stevenson himself would've been proud of.
Selecting Dynamic mode brings out the monster. The more aggressive gearbox settings hold onto gears longer, making the engine work harder for more of the time. This gives a marked increase in noise levels generally, and when you stamp on the accelerator pedal, you really know about it. The noises are a barrage of furious metallic barks and growls, while the exhaust spits and cracks every time you lift off the right-hand pedal.
Select Comfort mode, though, and peace is restored. The engine is still capable of the odd snarl if provoked with a pronounced prod of the throttle, but otherwise, it stays quiet, relaxed and wonderfully smooth.
Dangerously so, in fact. You see, even in Comfort mode, the RS7 still has the ability to build speed seriously quickly, and because things are so subdued and undramatic, it's very easy not to notice. For the sake of your licence, it really pays to keep a watchful eye on your speedo.
Safety equipment
Don't forget that this generation of RS7 is pretty old now, and although its roster of safety kit was pretty good for its day, it doesn't look quite so clever now. You get six airbags, three Isofix child seat mounting points, high performance brakes and electric traction and stability aids, but there's no automatic emergency braking provided as standard. There were some fairly clever systems offered on the options list, though, including active cruise control with stop-and-go functionality, and night vision.
The RS7 - or A7, for that matter - of this vintage was never crash tested by Euro NCAP, but the A6 upon which it's based scored the full five-star rating. That was way back in 2011, though, and standards have moved on a lot since then.
Insurance groups and costs
It'd be unrealistic to expect low insurance bills on any car with such a ludicrous amount of horsepower, and which costs so much cash to buy. Sure enough, the RS7 sits in group 50 for insurance, the priciest group there is. But then, anyone with enough cash to buy an RS7 - and put copious amounts of petrol in it - will surely be able to afford the premiums.
VED car tax
Both the regular RS7 and the Performance will cost you the same in tax, but how much you'll pay will depend on when your car was registered. If it was before April 1st 2017, you pay based on CO2 emissions, and that lands you with an annual bill of £330. If it was registered after, then you pay a lower flat rate of £150 per year, but between years two and six of the car's life, you also have to pay a £325 annual surcharge on top. That means a bill of £475 per year during this period.
Trim levels and standard equipment
There's not much that's basic about the base-level specification of the RS7. All versions come with four-zone climate control, leather upholstery, cruise control, metallic or pearl-effect paint, a powered boot-lid, an electric sunroof, heated front seats and automatic lights and wipers.
That's in addition to all the infotainment and safety kit mentioned earlier. Performance trim brings extra styling bits, leather/alcantara upholstery and a sports exhaust, on top of the even-more-bonkers engine.
Learn more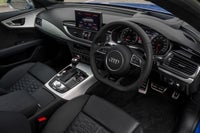 On the inside
Driving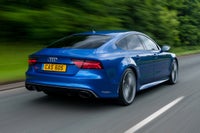 How much does it cost to run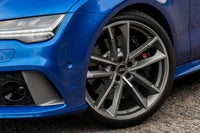 Prices, versions and specification
Reviews of similar cars
Quality checked, all cars less than 8 years old and warranty included
Looking for other Audi cars?
Quality checked, all cars less than 8 years old and warranty included