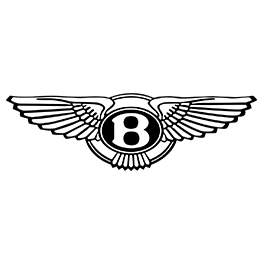 Bentley
Bentley is another luxury British manufacturer with a long history and a strong sense of tradition, and although it has been owned by the Volkswagen Group since the late 1990s, most of its manufacturing still takes place in the UK. For many years Bentley was a subdivision of Rolls Royce, with the former offering sportier cars, and that tradition has continued to this day.
Which Bentley is right for me?
Even though the Bentley range consists of five models it is aimed at a relatively narrow audience. The Continental GT and Convertible models offer the sportiest drive, yet still have seating for four adults and superlative comfort. The Flying Spur is closely related to the Continental GT but is a four or five-seater saloon, designed to suit both those who like to drive and who prefer to be chauffeured. The Bentayga is Bentley's first SUV and is the most practical model in the range, and is also available with hybrid and diesel powertrains. The flagship of the range is the exclusive Mulsanne, which provides the highest standards of luxury and performance.
Tell me something I don't know about Bentley
Bentley's L-Series V8 engine has been in production since 1959, and the latest L410 version is still used in the Mulsanne today.