When is the best time to buy a car?
When is the best time to buy a car?

We reveal the best time to buy a car
Can you bag a bargain at bonus time?
Find out when new cars usually come out
Switched-on used car buyers don't simply walk into a dealership and drive off in a new car. The driver who wants to get the best possible car for the best possible price will have done their homework. That means plenty of research into the make and model they're buying before they make their journey to go and see it.
Finding the right car might take some time. But to make life easier, there are certain times of the year when car dealers have more motors on show than usual. Not only does this give you more cars to choose from, it also means prices are likely to be lower. Read on to find out the best time to buy a used car.
When's the best time to buy a car?
The best time to buy a car largely depends on the car you're buying and who you're buying it from. Private sellers are usually only selling one car so don't feel the same kind of time pressure that traders do.
Should you want the reassurance of buying from a dealer, there are times of year when you're more likely to bag a good buy.
The availability of nearly-new used cars is driven by the new car market. When people buy new cars, they invariably have a used model to shift. When the new car market is turning over quickly, it's the same story for used car sales.
When the registration plates change
Anyone who can afford it loves that special feeling of driving a car wearing the latest registration plate. Company fleets particularly like to change their cars when the plates update in March and September.
New car dealerships get used cars in return for the new models they sell. They keep the best to sell themselves, the rest go to auction where they're bought by traders. Fleet cars are usually sold through auction where again, used car traders buy them to sell on. Wherever these cars come from, the result is the same: an increased stock of used cars for sale in March and April, as well as September and October.
No dealer likes to have cars hanging around on their sales forecourt. This is good news for the buyer because sales associates are more likely to be flexible on the price they let cars go for.
Bag a bargain at bonus time
The car sales industry works on bonuses. Sales associates get commission for every car they sell. And the manager gets a bonus when their team hits certain targets.
If you go into a car showroom towards the end of a bonus period, they'll be keen to hit their performance targets and more likely to give a good deal. That makes Friday afternoon a great time. The end of quarters is also particularly good to buy a used car, meaning the last days of March, June, September and December.
For the perfect storm of circumstances that make it a fantastic time to buy a car from a dealer, look no further than the end of December. Sales staff will be working to hit both quarterly and annual bonus targets. And with many buyers tied up with Christmas and its associated expense, December is historically a quiet month for car sales. Choose a Friday at the end of the year and you really could be quids in.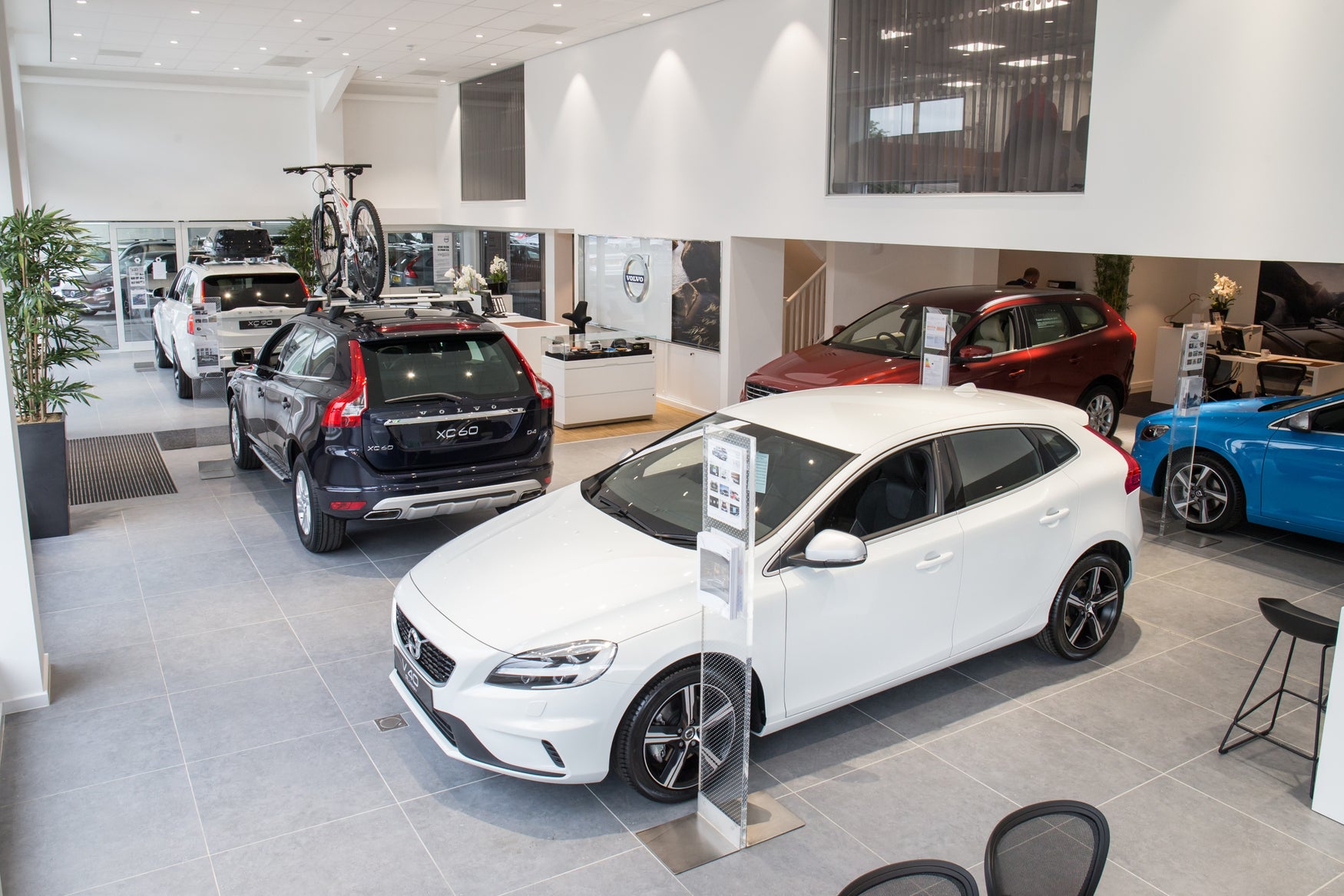 Sign up for sale events
Many car dealers have regular events where they knock down the price of cars to sell them. These often happen on bank holidays such as Easter Monday or Boxing Day – or any other day when they're worried they might be quiet. If you're interested in one of the car brands that a dealer sells, it's worth signing up to their newsletter so you don't miss out on any bargains.
What sort of car are you buying?
The weather in the UK can often turn the best plans to mush. But you can use it to your advantage when buying a used car. For example, buy a convertible at the end of the summer or in the depths of winter and you'll pay less than if you do the deal in spring. Just don't hang around; get it done before the end of the year because statistics show values start rising in January and February.
Off-road vehicles are the opposite in many ways. People usually think about buying these in the run up to winter – September, October and November. Unsurprisingly, that's when prices are at their highest. You'll get a cheaper 4x4 off-road style vehicle in the spring and summer months.
When do new cars come out?
If you're interested in a specific model, it's worth watching out for when new cars come into showrooms. There's no specific time of year when this happens. But it's worth keeping an eye out, as the number of old versions being sold second-hand will often increase as buyers opt for the latest model.
Best time to buy a new car
The rules for buying a new car are slightly different. If you want to get one cheap, it's worth avoiding the new car sales peaks of March and September. Instead, go early – or late, depending on how you look at it.
Aside from at the end of the year (as with used models) the best months to buy a bargain new car are February and August. Dealerships will be quiet then as everyone will be waiting to splash their cash on the new registration plates.
Audi Q3
35 TFSI Sport 5dr S Tronic
Manufacturer Approved
Sinclair Audi Neyland

Pembrokeshire, SA731QY
PCP: £439.38/mo
Representative example: Contract Length: 36 months, 35 Monthly Payments: £439.38, Customer Deposit: £4,243.00, Total Deposit: £4,243.50, Optional Final Payment: £13,510.00, Total Charge For Credit: £4,841.80, Total Amount Payable: £33,131.80, Representative APR: 8.9%, Interest Rate (Fixed): 8.84%, Excess Mileage Charge: 6.98ppm, Mileage Per Annum: 10,000
Audi Q3
35 TFSI Technik 5dr S Tronic
Inchcape Audi Macclesfield

Cheshire, SK117TX
PCP: £542.45/mo
Representative example: Contract Length: 36 months, 35 Monthly Payments: £542.45, Customer Deposit: £5,339.00, Total Deposit: £5,339.40, Optional Final Payment: £17,830.00, Total Charge For Credit: £6,559.15, Total Amount Payable: £42,155.15, Representative APR: 9.4%, Interest Rate (Fixed): 9.39%, Excess Mileage Charge: 6.98ppm, Mileage Per Annum: 10,000
Audi Q3
2.0 TDI Quattro Black Edition 5dr
Manufacturer Approved
JCT600 Audi Grimsby

Lincolnshire, DN364RJ
PCP: £373.08/mo
Representative example: Contract Length: 36 months, 35 Monthly Payments: £373.08, Customer Deposit: £3,750.00, Total Deposit: £3,750.00, Optional Final Payment: £13,622.50, Total Charge For Credit: £5,430.30, Total Amount Payable: £30,430.30, Representative APR: 10.8%, Interest Rate (Fixed): 10.79%, Excess Mileage Charge: 8ppm, Mileage Per Annum: 10,000