What to look for when buying a used car
What to look for when buying a used car

Written by
heycar editorial team

Check out our advice on what to do when buying a used car
Find out the best places to buy from
Advice on test drives, used car inspections and more
Buying a used car is about so much more than price. And too often it's a stressful experience. It is far better to do your research and narrow it down to two or three before visiting a dealer and much better to use approved dealerships vs private sellers or independents. They may cost a bit more, but it's often worth it in the long run.
Our dealer checklist has all the info you need once you're ready to get behind the wheel, but if you're still undecided, might find our guide to the pros and cons of buying a secondhand car useful.
Know your limits when buying a used car
The best way to buy a car is to be methodical and rational. Before you start looking for a used car, you need to work out what you can afford to spend on car costs each month. You may want an expensive model with a big engine, but not if it bankrupts you!
Know what you want from a used car
Be honest about what you want the car for. A city car might look appealingly cheap to run, but if you're a family of four it probably won't be big enough. And if you're a keen cyclist and don't want to fit roof bars or take the wheels off your bike, you'll need a decent sized estate car.
Then think about fuel type. If you do lots of long journeys, diesel is probably best. But for shorter hops around town, go for a petrol or even an electric car.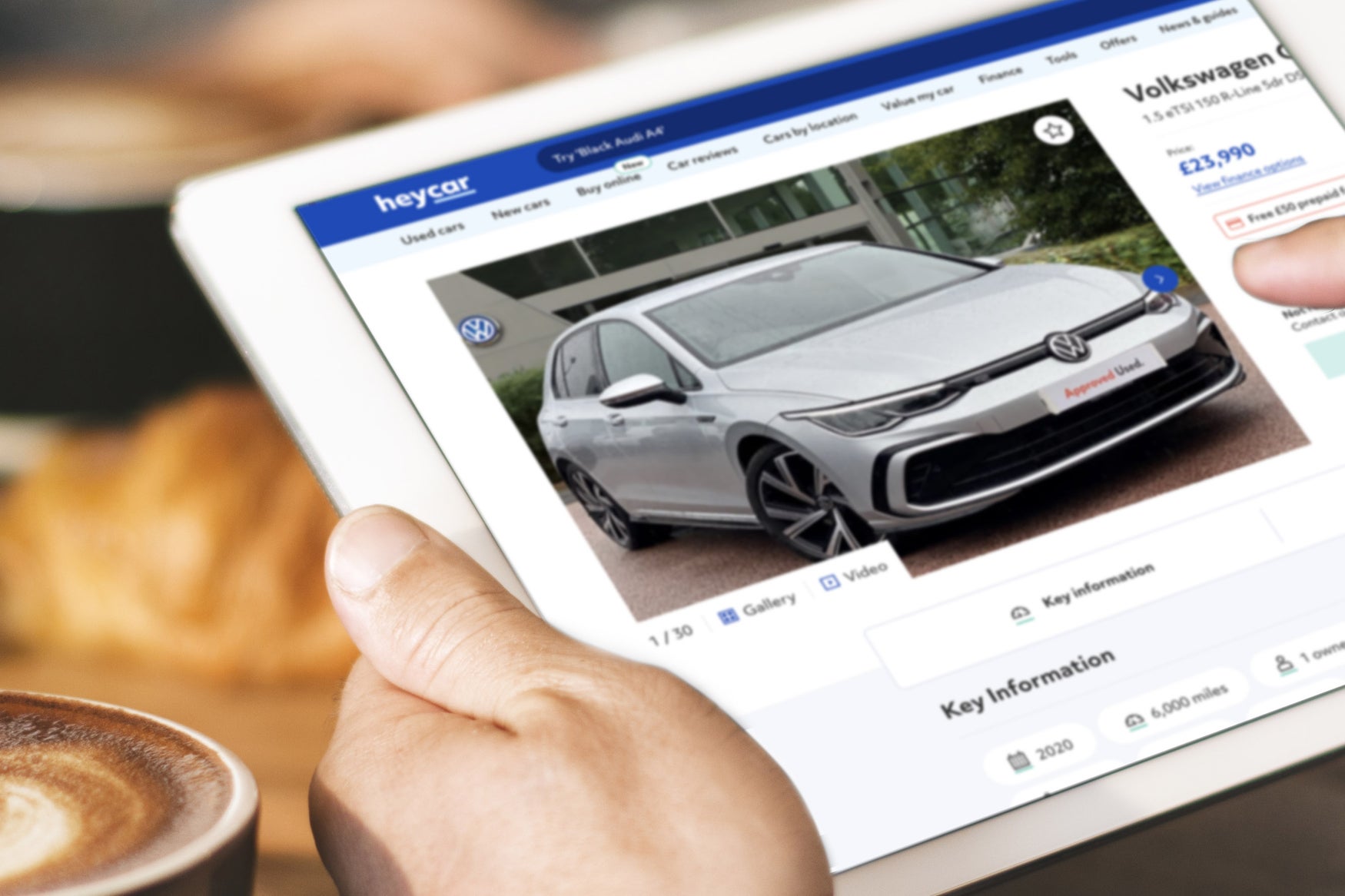 Where to buy it from
Buying a used car from a dealer is generally the safest way to go. Franchised dealers often run 'approved used' schemes where cars are rigorously checked before going on sale. They may even come with a warranty and free breakdown cover for more peace of mind and a bit more cost.
There are lots of car dealers out there, so it's best to buy from one that belongs to a recognised trade organisation for more protection and peace of mind. Buy privately and the onus is on you to ask all the right questions before buying. The only protection you have is that the car must be described accurately.
You don't even have to buy the car in person. The last couple of years has seen the rise of buying a car online, and you can now buy a used car direct from heycar and have it delivered to your door without even leaving the comfort of your sofa.
Do your research
As the old saying goes: 'time spent doing research is rarely wasted'. This is certainly true when it comes to cars. There are literally millions of used models out there, so to find the right one for you, it's best to hit the web to narrow down your selection.
Whether you're looking for the best SUV or best family car, searching online doesn't just help you find a model that meets your needs, it will also give you a good idea of what the realistic prices are and what you can afford.
Once you know the make, model and engine type of a handful of cars, look at online reviews to narrow the options down further, until you have two or three cars to test drive.
Let your head rule your heart
Before you go to see any used cars, make sure your rational side is in charge. Unless you're after a rare classic or a very specific low volume model, there will be plenty of choice. If a car isn't exactly what you want, or there's something that concerns you, walk away. Always remember the old cliché: if something appears too good to be true, it probably is.
Give yourself time to view the car
Once you're ready to go and see the cars you've found, give yourself enough time to look it over thoroughly. If you regularly carry a kid's buggy or set of golf clubs, take these along with you to make sure they fit in the boot. You're probably going to be living with this car for years, so you don't want to regret making a hasty decision.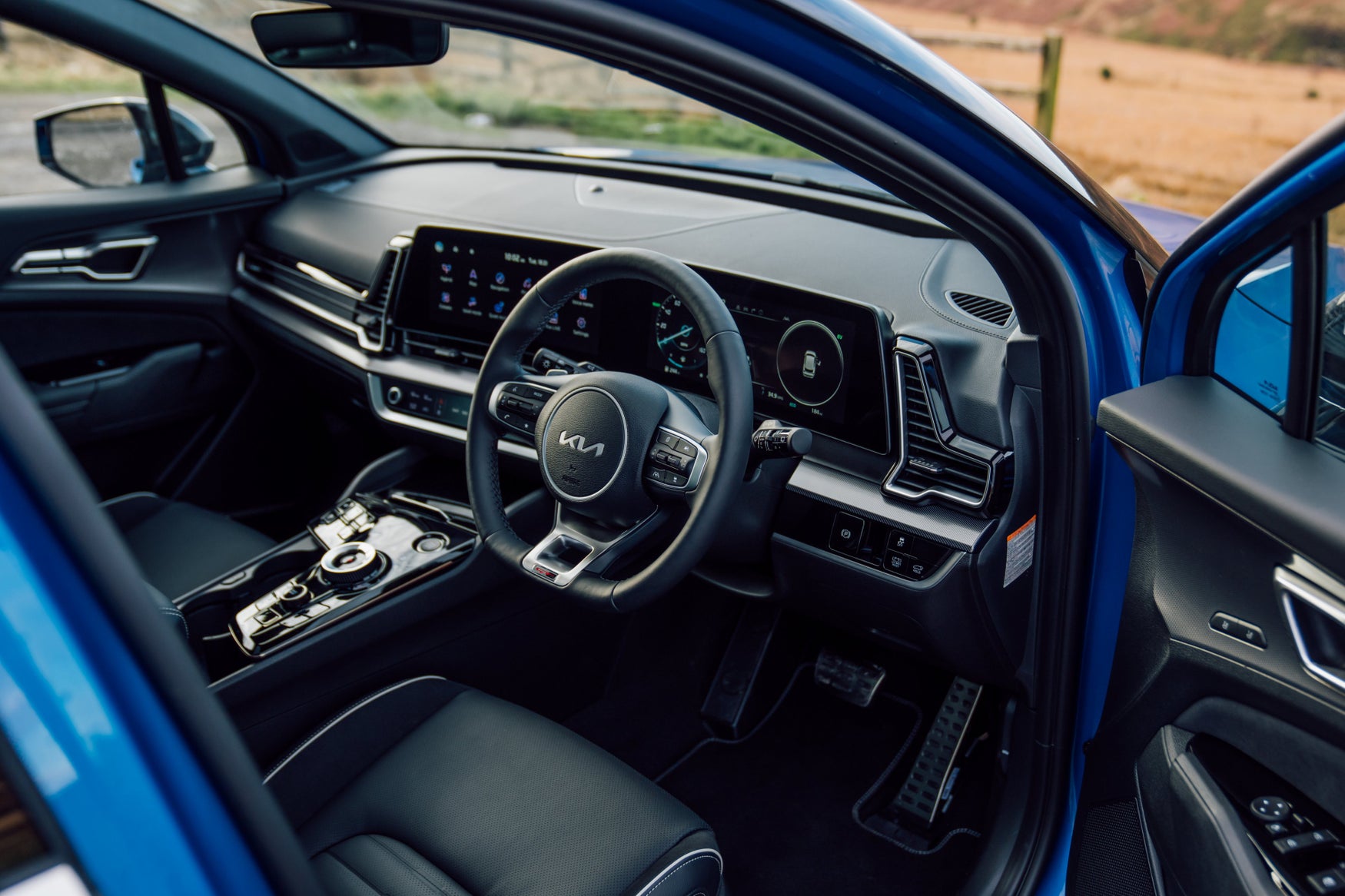 General used car checks
Even if you're buying from a dealer, don't let yourself be rushed. Look at the car from multiple angles. You're searching for signs of rust through bubbling paintwork but also panels that are out of alignment or painted a slightly different shade to the rest of the car. This could be evidence that the car has been repaired after an accident.
Then make sure that all the doors line up and open and shut properly, including the boot. Finally, sit in the car with the ignition turned on and go through all the controls. You want to be sure that everything from the electric windows to the air conditioning works as it should.
Safety checks when buying a used car
Check the tyre tread depth. You can do this using a 20p coin. The minimum legal tread depth is 1.6mm so if the tyres are approaching that, you could be in for a hefty bill. The tyres shouldn't be cracked or have any bulges in them either. Don't forget to check the spare if the car has one. Turn all the lights on to make sure they're working and don't forget the indicators.
Under the bonnet
If you're not confident and don't know your battery from your brake reservoir, it's best to get an independent professional to help with any mechanical checks. Otherwise, look for any leaks from pipework around the engine or underneath the car. And check that all the fluid levels (oil, coolant and brakes) are topped up.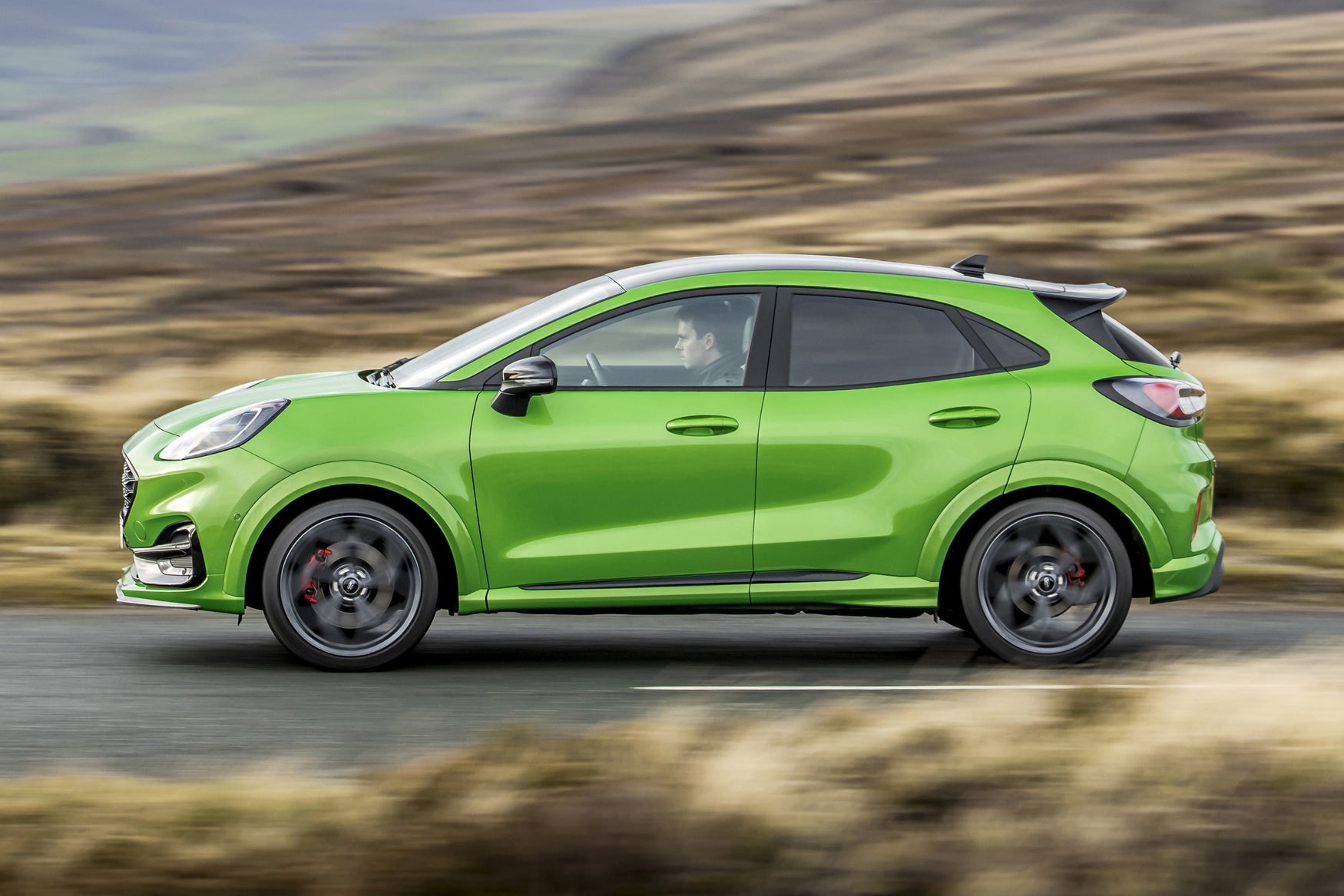 The test drive
We've got a dedicated guide to what to look for when you test drive a car, but this can be a really useful process when buying a used car.
Check that the engine isn't hot before you start the engine. The car might have a problem starting from cold that the seller is trying to disguise. On start-up, look for any black or blue smoke coming from the exhaust.
When you do head out on the open road, make sure that you do the drive on the sort of roads you'll be using the car on.
Switch off the sound system and listen for any squeaks or rattles that could indicate loose trim or worn suspension.
The steering should feel natural and easy to control, and the car shouldn't veer to one side when you brake heavily. Most importantly, it's a chance to see if you and your family can comfortably inside the car.
Used car inspection
If you're not confident enough carrying out these tests yourself, you can pay for an independent used car inspection. This is when an expert looks over the car and gives you a written report detailing everything that is right and wrong with your potential vehicle.
Paperwork checks when buying a used car
Last but definitely not least, do paperwork checks. You need to be certain that the Vehicle Identification Number (VIN) on the V5C registration document is the same as it is on the car. Go to the government's MoT check website to see that the MoT mileage tallies with that on the car's odometer. And look through any service history or bills for work that has been carried out. This should tell you how well maintained the car has been.
Thinking time
Don't let the salesperson rush you into a decision. Saying that someone else is interested and will buy the car if you don't decide there and then is one of the oldest tricks in the sales book. And ideally go to see more than one car before making a decision.
Audi Q2
30 TFSI Sport 5dr S Tronic
Prestige Cars by Peter Cooper Horsham

West Sussex, RH136NX
PCP: £294.24/mo
Representative example: Contract Length: 37 months, 36 Monthly Payments: £294.24, Customer Deposit: £3,103.00, Total Deposit: £3,103.50, Optional Final Payment: £9,839.75, Total Charge For Credit: £2,845.89, Total Amount Payable: £23,535.89, Representative APR: 6.9%, Interest Rate (Fixed): 3.39%, Excess Mileage Charge: 11.1ppm, Mileage Per Annum: 10,000
MINI Convertible
2.0 Cooper S Classic II 2dr Auto
Manufacturer Approved
Stephen James Mini Enfield

Middlesex, EN11SW
PCP: £388.70/mo
Representative example: Contract Length: 36 months, 35 Monthly Payments: £388.70, Customer Deposit: £3,418.00, Total Deposit: £3,418.50, Optional Final Payment: £10,472.89, Total Charge For Credit: £4,705.89, Total Amount Payable: £27,495.89, Representative APR: 10.9%, Interest Rate (Fixed): 10.9%, Excess Mileage Charge: 6.5ppm, Mileage Per Annum: 10,000
MINI Hatchback
2.0 Cooper S Sport II 5dr Auto
Manufacturer Approved
Stephen James Mini Enfield

Middlesex, EN11SW
PCP: £440.13/mo
Representative example: Contract Length: 36 months, 35 Monthly Payments: £440.13, Customer Deposit: £3,568.00, Total Deposit: £3,568.50, Optional Final Payment: £9,522.12, Total Charge For Credit: £4,705.17, Total Amount Payable: £28,495.17, Representative APR: 10.9%, Interest Rate (Fixed): 10.9%, Excess Mileage Charge: 5.95ppm, Mileage Per Annum: 10,000