Can I buy a car online during the 2021 Covid-19 lockdown?

Written by
heycar editorial team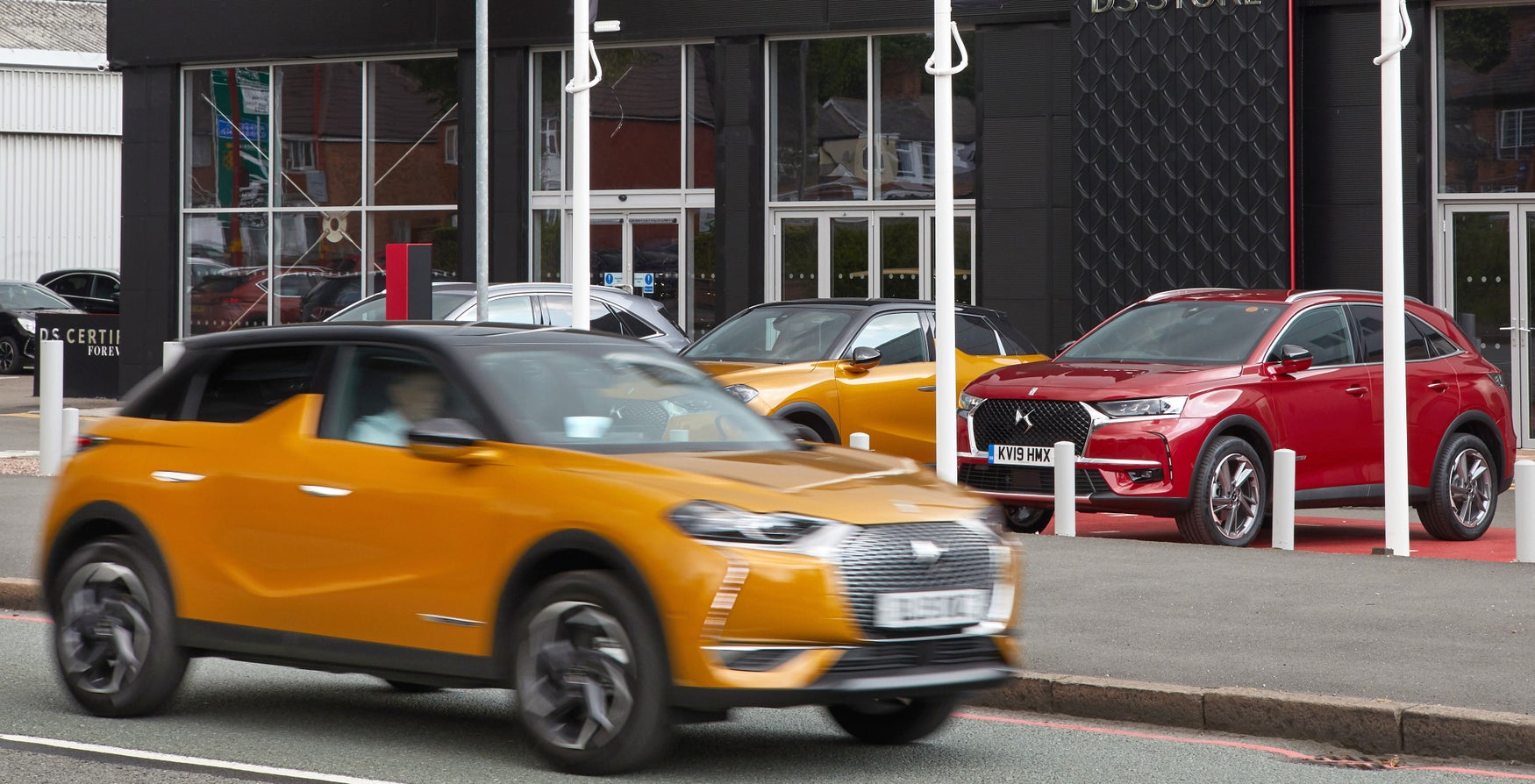 It's possible to buy a used car online during lockdown
Click and Collect and home delivery options available
Test drives may be unavailable, so make use of listings with videos
January 2021 saw the introduction of a third national lockdown, designed to limit the spread of COVID-19. But there are some key differences between the lockdown of early 2021 and the first lockdown of March 2020, with dealers not only legally being able to sell cars, but being better set up to help you buy a car online.
The 2021 lockdown (or lockdown 3.0 if you're counting) requires everyone who can work from home to do so and only to use cars for essential travel. All non-essential retail is closed too, which includes car showrooms (though you can still have your car repaired in dealership workshops). A key difference to lockdown is that the government has allowed car dealers to offer 'Click and Collect' services, which means you can still buy a car if you need one. That wasn't an option during the first lockdown as car showrooms and businesses were entirely closed and no cars could be sold until they reopened several months later.
As the UK continues to recover from the COVID-19 pandemic, lockdowns may become more familiar on a national and local level. However, no matter what happens, our car dealers have proven to be incredibly responsive to the national health crisis. Here are some essential tips to buy a new or used car during a lockdown.
Can I buy a used car through a traditional dealership?
You can use our 'Listings with Videos' filter to see all cars with videos on our site to get a really good feel for the car you want to buy. You can also ask the dealer for a video viewing when you get in touch with them - many are offering video calls. Once you've found a car that suits you, the dealer will arrange for all the paperwork - including finance - to be completed remotely and in most cases electronically.
How does 'Click and Collect' work during lockdown for buying a car?
Click and Collect is a service car dealers provide when they sell a vehicle online and then allow you to collect it from their forecourt. This service isn't new - some dealers have been offering online buying services for a few years - but the outbreak of COVID-19 has seen Click and Collect become more popular with car buyers.
As the name implies, you pay for a car for sale online and then collect it from the dealer's forecourt. What's more, it's never been easier to find for a new or used car for sale online.
In many cases you can view a video of the car, which means you are able to get up close and personal with the vehicle without leaving the comfort of your sofa. If you can't find a video, ask the dealer to supply one. Most will be happy to provide a personalised video or a virtual walk-around, if you request it.
This means you buy the car fully remotely (either online, or over the phone) and then can collect the car outside of the dealership with a COVID secure handover - including sanitation of the car. If you'd like to do this, let the dealer know when you speak to them.
Can I have the car delivered to my home?
Yes, you can buy a car entirely online and have it delivered right to your doorstep. You will need to request this service from the dealer when you make your enquiry. And some additional costs may be applied to the final price of the car.
Would collecting a car be considered essential travel?
Only travel that is strictly necessary is allowed during lockdown and you may be stopped and asked what the purpose of your journey is. Some may not view collecting a new car as essential, however the government guidance states that you can leave your home if you have a reasonable excuse - and that includes buying goods or services that you need. Many people will be entirely dependent on their car to buy food, take children to school and to get to hospital appointments - cars are an essential part of our lives. Even so, try to keep any travel as local as possible.
Are car test drives permitted during lockdown?
You can not take a test drive of a car during lockdown. While car showrooms are closed and car test drives are not available, we suggest that you make use of listings with video feature, which filters cars with videos, so you can get a good feel for the car before buying.
How can I choose a new car during lockdown?
We'd suggest getting started with our guides. These shortlists give the lowdown on the best cars and the cheapest cars at every price point. So whether you're looking for cars that are built like tanks, cars that are built to last, best cars for reliability or cheapest convertibles, we have you covered.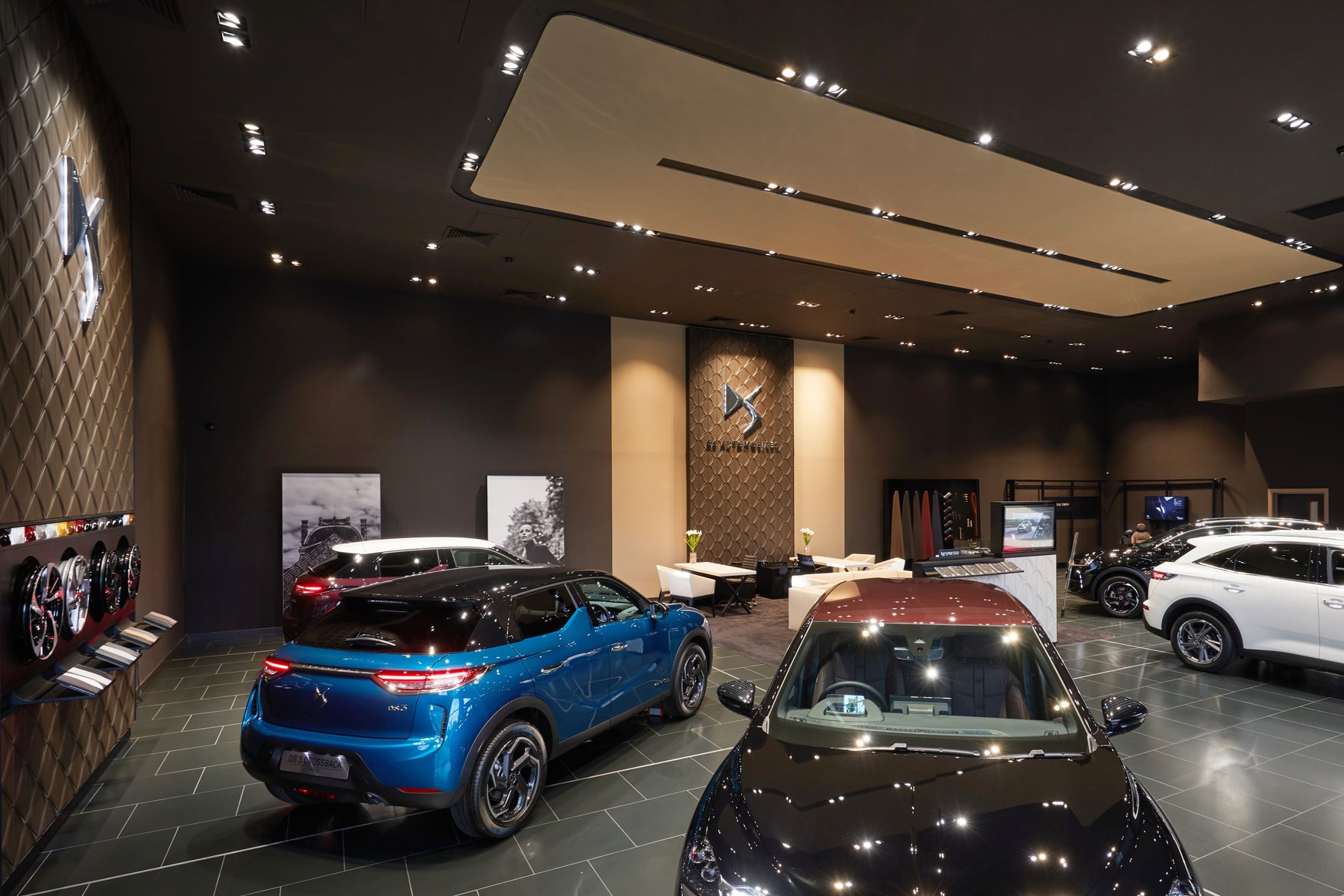 Is Click and Collect safe?
There's two parts to this question: Am I safe from the virus and am I safe when I buy online?
In terms of being safe from the virus when you pick up your car from Click and Collect and home delivery, car dealers have invested heavily in training and equipment to make their services COVID-19 safe and compliant. That means cars have to be collected from dealerships in way that avoids any contact at all, with they keys and documents sanitised and handed over in a sealed bag (which the customer collects). The traditional handover, where the dealer takes the customer through the controls and features of the car have been replaced with videos. A similar procedure for sanitising and handover is in place for home deliveries.
In terms of buying online, you buy the car remotely and have it delivered to your door, you may get extra peace of mind from the Consumer Contracts (Information, Cancellation and Additional Charges) Regulations 2013 - commonly known as the 'Distance Selling Regulations'.
The dealer or trader should make it clear if the sale falls under the Distance Selling Regulations - we'd always recommend checking this before you agree to the sale.
If you've placed a deposit on a new or used car - online or over the phone - the Distance Selling Regulations will give you the right to cancel the order within 14 days and receive a full refund of your deposit.
After you've paid for the car in full and accepted delivery, you also have the right to change your mind and reject the car within 14 days and receive a full refund - and you don't need to give a reason either.
Remember, the Distance Selling Regulations does not apply if you visit the dealer's forecourt to collect the car, pay the deposit or sign any forms or documentation. The law also gives some dealers the right to make a single one-off remote sale, without the Distance Selling Regulations coming into force. But they must tell you this in advance of the sale.
The 2015 Consumer Rights Act gives you the theoretical right to reject the car within 30 days of purchase if any fault is found.
In addition, you have the protection of a 10-day money back guarantee when you buy through heycar.
Which cars have been popular with buyers during lockdown?
Ford Fiesta
A favourite with young and old alike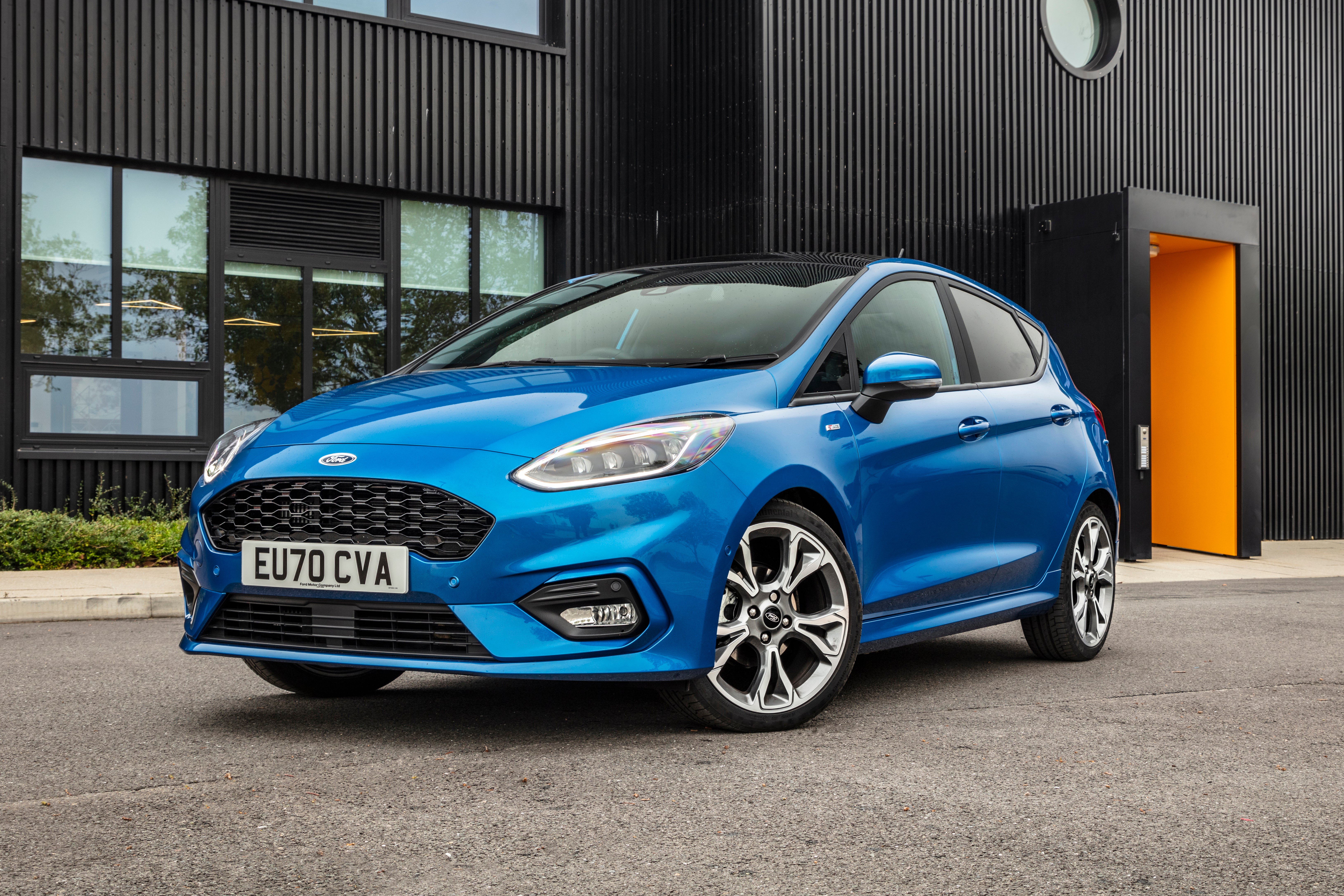 The Ford Fiesta grew up when it was relaunched in 2017 - in every sense. It's bigger than before which means that it's as much a small family car as it was previously a small runabout, broadening its appeal to far more people. Combined with competitive running costs, smart looks and loads of kit, it's no surprise that it's remained a hit with lockdown car buyers. As with every Fiesta that has gone before, this one comes in a giddying array of trims, engines and specs to let buyers hone the car to their preferences. There are the hot hatch ST and off-roady Active versions for even more variation on the theme
Volvo XC40
Stylish Scandinavian looks in a compact package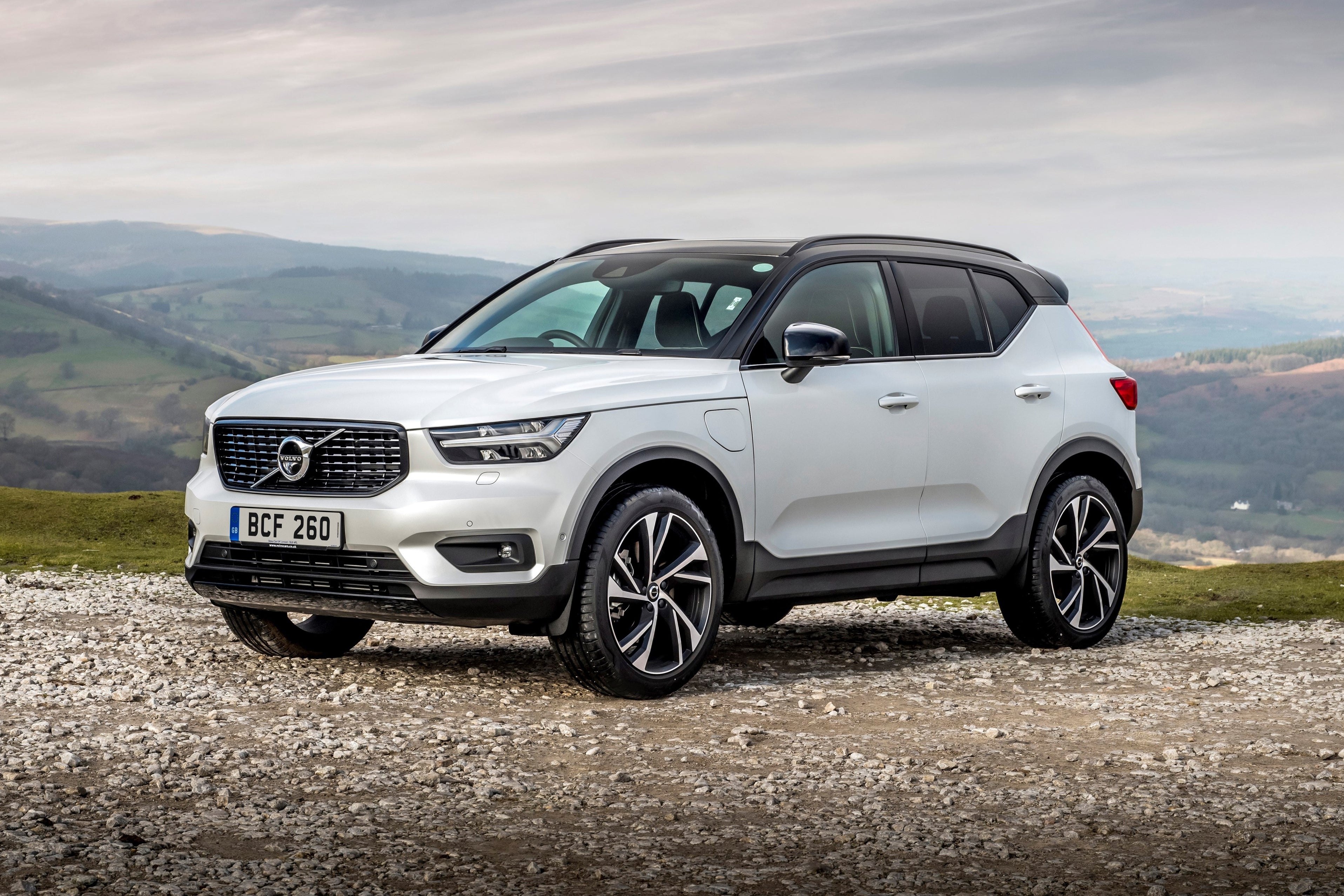 This SUV is family-friendly with ample appeal and few weaknesses. It was a big seller and in demand before lockdown - and the events of 2020 did nothing to change that and it remains sought-after on the second-hand market. This is an SUV that does it all, with a welcome dose of style and upmarket luxury to boot.
Mercedes-Benz A-Class
Classy small hatch a hit with buyers in recent years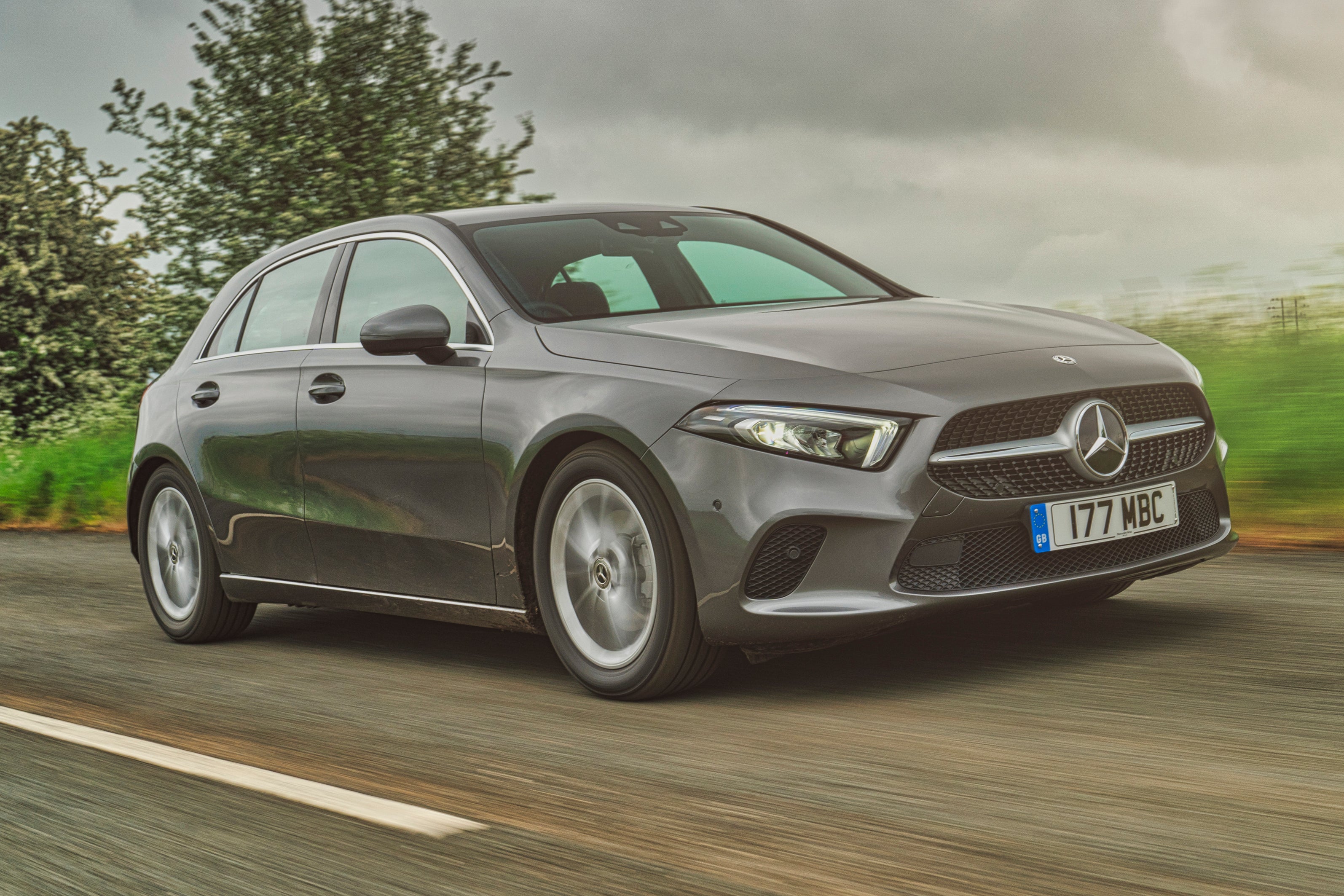 With its combination of stylish looks, sophisticated interior and leading edge safety equipment, the A-Class has become an increasingly popular choice for buyers looking for an upmarket small family car. It has come a long way since the early days, when it was introduced as an upright scaled-down MPV-type. Many buyers decided that 2020 was the year to treat themselves to something a bit more upmarket with their next car and the Mercedes-Benz A-Class fits the bill brilliantly.
Could an electric car be right for you after lockdown?
Toyota Corolla
1.8 VVT-i Hybrid Excel 5dr CVT
Manufacturer Approved
Listers Toyota Boston

Lincolnshire, PE216PA
PCP: £400.11/mo
Representative example: Contract Length: 36 months, 35 Monthly Payments: £400.11, Customer Deposit: £4,047.00, Total Deposit: £4,047.75, Optional Final Payment: £12,518.00, Total Charge For Credit: £3,584.60, Total Amount Payable: £30,569.60, Representative APR: 6.9%, Interest Rate (Fixed): 6.67%, Excess Mileage Charge: 4ppm, Mileage Per Annum: 10,000
Lexus NX
300h 2.5 5dr CVT [Premium Pack]
Manufacturer Approved
Steven Eagell Lexus Birmingham

Birmingham, B249HF
PCP: £342.49/mo
Representative example: Contract Length: 36 months, 35 Monthly Payments: £342.49, Customer Deposit: £4,296.00, Total Deposit: £4,296.75, Optional Final Payment: £15,216.25, Total Charge For Credit: £2,855.15, Total Amount Payable: £31,500.15, Representative APR: 4.9%, Interest Rate (Fixed): 3.91%, Excess Mileage Charge: 12ppm, Mileage Per Annum: 10,000
Audi Q3
1.4T FSI S Line Edition 5dr S Tronic
PCP: £297.32/mo
Representative example: Contract Length: 36 months, 35 Monthly Payments: £297.32, Customer Deposit: £3,149.00, Total Deposit: £3,149.25, Optional Final Payment: £11,192.50, Total Charge For Credit: £3,752.95, Total Amount Payable: £24,747.95, Representative APR: 8.9%, Interest Rate (Fixed): 8.88%, Excess Mileage Charge: 8.38ppm, Mileage Per Annum: 10,000