2022 - 2023 electric car road tax rates, VED bands and costs for EVs
2022 - 2023 electric car road tax rates, VED bands and costs for EVs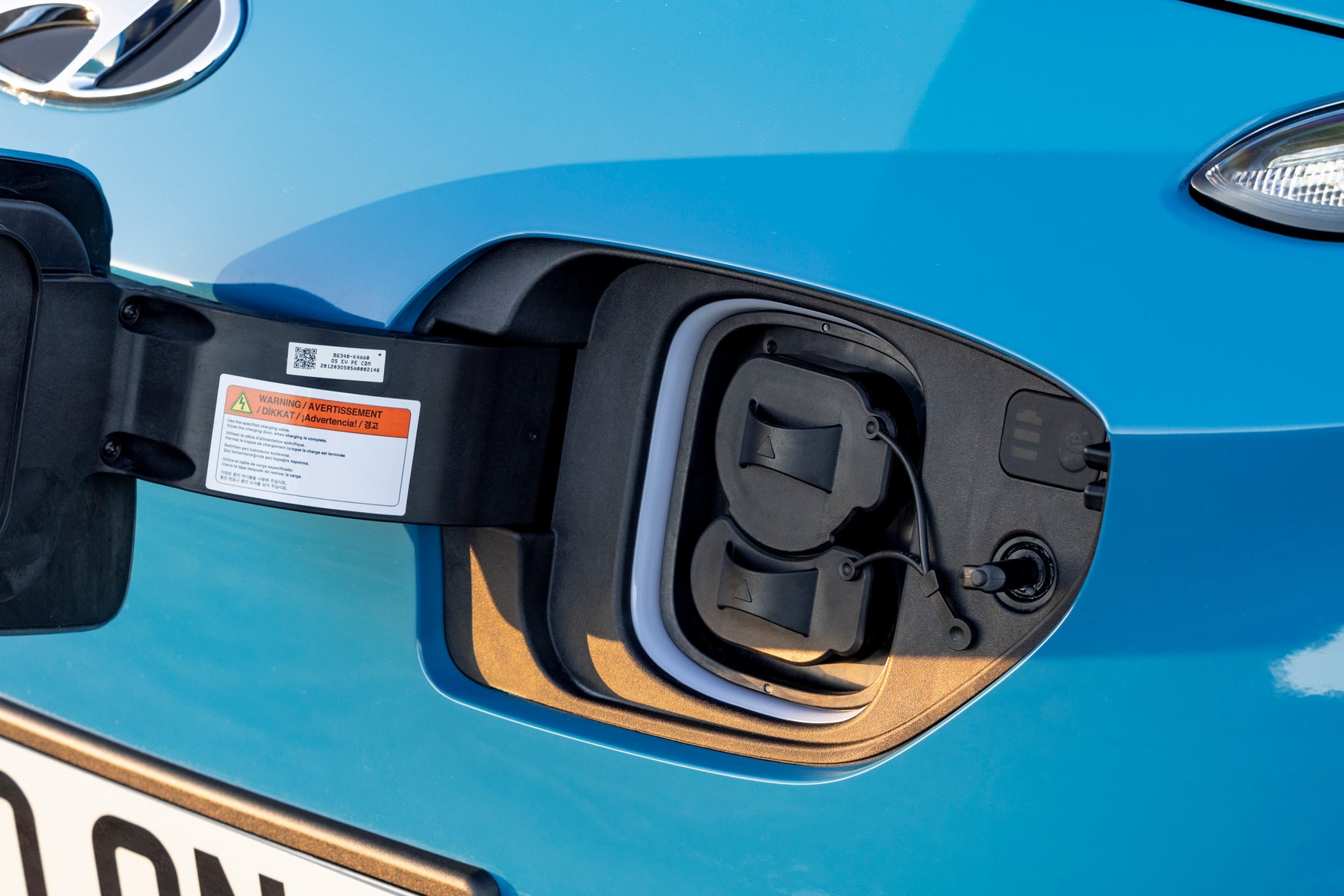 Before you buy an electric car one of the things you might be wondering is how much road tax or vehicle excise duty (VED) you will pay.
Assuming you are buying a fully electric car i.e. a car powered purely by battery power (also known as a battery electric vehicle or BEV) then the answer is nothing.
Yes, you read that right, you don't have to pay any money to get road tax (VED) on a fully electric car in 2022-2023. The Government is currently incentivising car buyers to choose zero emission vehicles with zero road tax rates.
This hasn't always been the case, before 2020, there was a charge for more expensive zero emission electric cars (those costing more than £40,000) but this rule was abolished in April 2020 and today fully electric cars qualify for free VED.
That doesn't mean there isn't any form filling to do, however. You still have to tax your vehicle when you buy it and renew your electric car road tax every 12 months, even though there is nothing to pay.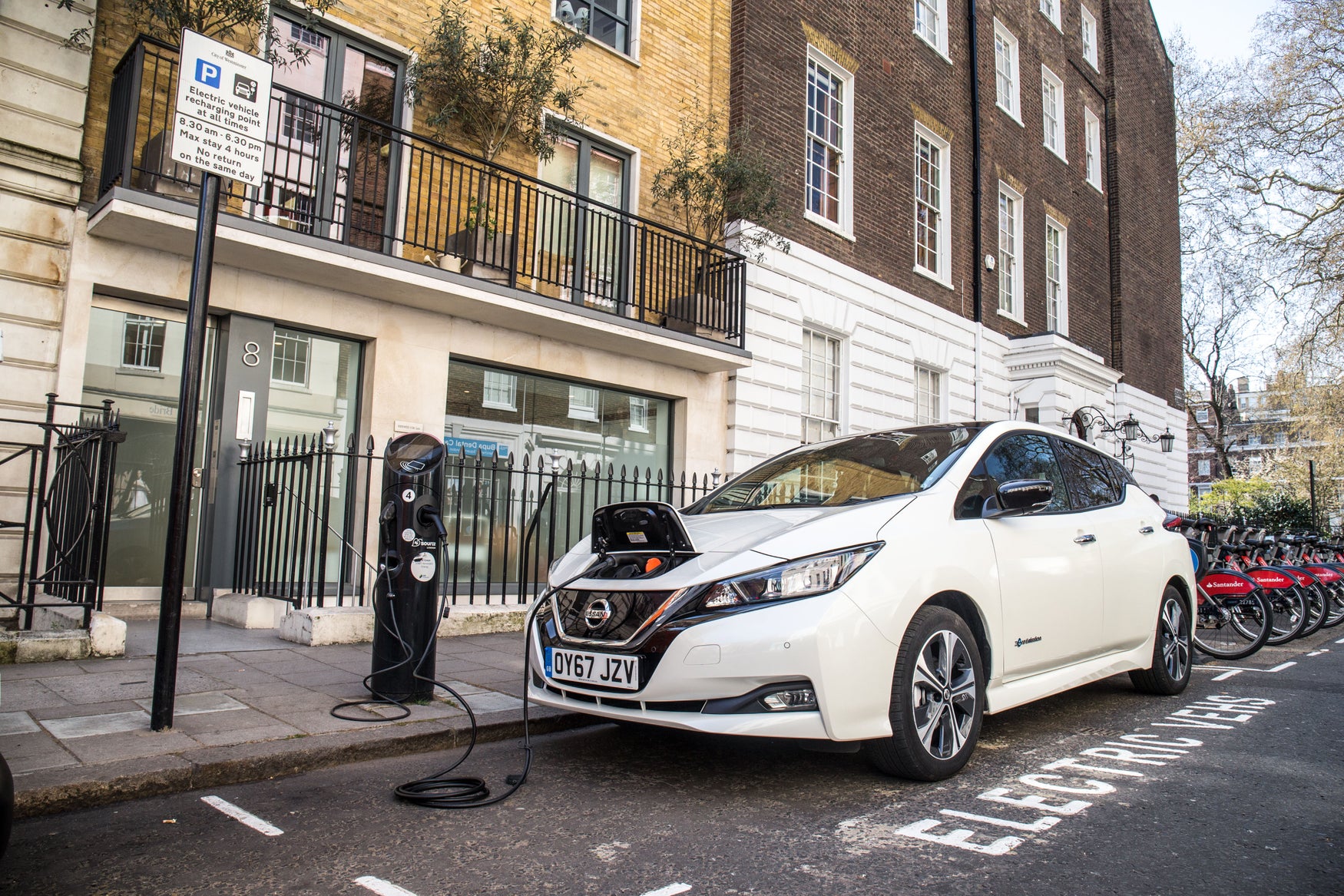 How do you tax an electric car?
You can tax your electric car online via the GOV.UK website or by applying at a Post Office.
You will need a reference number from your vehicle log book (V5C) or the green 'new keeper' slip from a log book if you've just bought it.
Do you pay road tax on a hybrid car?
Whether you pay road tax on a hybrid or plug-in hybrid car depends on the year of registration and its CO2 emissions.
All cars registered between 1 March 2001 and 31 March 2017 with CO2 emissions less than 100g/km are exempt from road tax.
Since 1 April 2017, a new first year rate was introduced for hybrid cars and there's an ongoing yearly charge after that.
If your hybrid car costs more than £40,000 you have to pay an extra £335 a year (unlike zero emission vehicles which are exempt from this). You pay this rate for five years (from the second time the vehicle is taxed).
What incentives are available for electric car buyers?
One of the biggest Government incentives to buy an electric car is the plug-in car grant. You can get a grant of up to £1,500 for an electric car priced under £32,000. This only applies to fully electric cars.
There is also support for getting an electric vehicle charge point fitted, with a grant of up to 75% (capped at £350, including VAT)
However, from April 2022, the Electric Vehicle Homecharge Scheme will no longer be open to homeowners (including people with mortgages) who live in single-unit properties such as bungalows and detached, semi-detached or terraced housing. Installations in single-unit properties need to be completed by 31 March 2022 and a claim submitted to the Driver and Vehicle Licensing Agency (DVLA) by 30 April 2022.
The scheme will remain open to homeowners who live in flats and people in rental accommodation (flats and single-use properties).
Another financial incentive to choose an electric car is that there is no fuel duty to pay for electric cars, unlike petrol and diesel where fuel duty makes up the majority of the pump price (currently set at 52.95 pence per litre, following a 5p cut made in the Spring Budget 2022). Electric cars are also cheaper to insure than their petrol and diesel rivals.
Take a look at our guide to the cheapest electric cars to make further savings.
What are the best electric cars to buy in 2022?
Will the Government introduce road tax for electric cars?
Experts say that electric car drivers cannot have free road tax in the UK forever.
The main reason is the Government's 2030 ban on the sale of new petrol and diesel cars and its legal commitment to reach net zero carbon emission by 2050, which means that more and more motorists will be switching to electric cars - and as they switch there will be a decline in motoring tax revenues for the Treasury.
In fact, the Treasury could lose out on £35 billion a year from road tax and fuel duty, which is 4% of the entire tax-take.
The Transport Select Committee has urged the Government to act now to replace the potential £35 billion loss.
It recommends that the Government sets out a range of options to replace fuel duty and vehicle excise duty. These should then be submitted to an arm's length body for evaluation by the end of 2022.
One of the options it wants the Government to consider is a road pricing mechanism that uses telematic technology to charge drivers according to distance driven, factoring in vehicle type and congestion.
Should electric car owners pay Road Tax?
In 2021, we consulted more than 10,000 drivers on what a new road tax system should look like that would be 'fairer for all'.
About a fifth (10%) were in favour of a pay-per mile system of road charging being introduced.
More than a quarter (28%) said a flat-rate of vehicle tax should be introduced meaning petrol, diesel, EV and hybrid car owners would pay the same amount.
An increase in fuel duty was supported by 16%, while road tolls emerged as the least popular option - favoured by just eight per cent.
The Transport Select Committee has said that a new charging mechanism should be "revenue neutral with most motorists paying the same or less than they do currently".
Your electric and EV Road Tax questions answered
If you buy a new electric car in 2022 you can get up to £1,500 off if it is priced from £32,000 or less. You also qualify for free road tax VED and cheaper car insurance.
Electric cars currently qualify for free road tax VED. You still need to obtain road tax when you buy an electric vehicle and renew it every 12 months but you will pay nothing for this process.
A 2022 Transport Select Committee report has urged the Government to introduce road pricing to replace fuel duty and vehicle excise duty (VED) and plug the £35 billion 'fiscal black hole' that will be created by the UK's switch to electric vehicles (EVs),