Electric car sales face north-south divide
Electric car north-south divide revealed as EV demand in the south accelerates to new high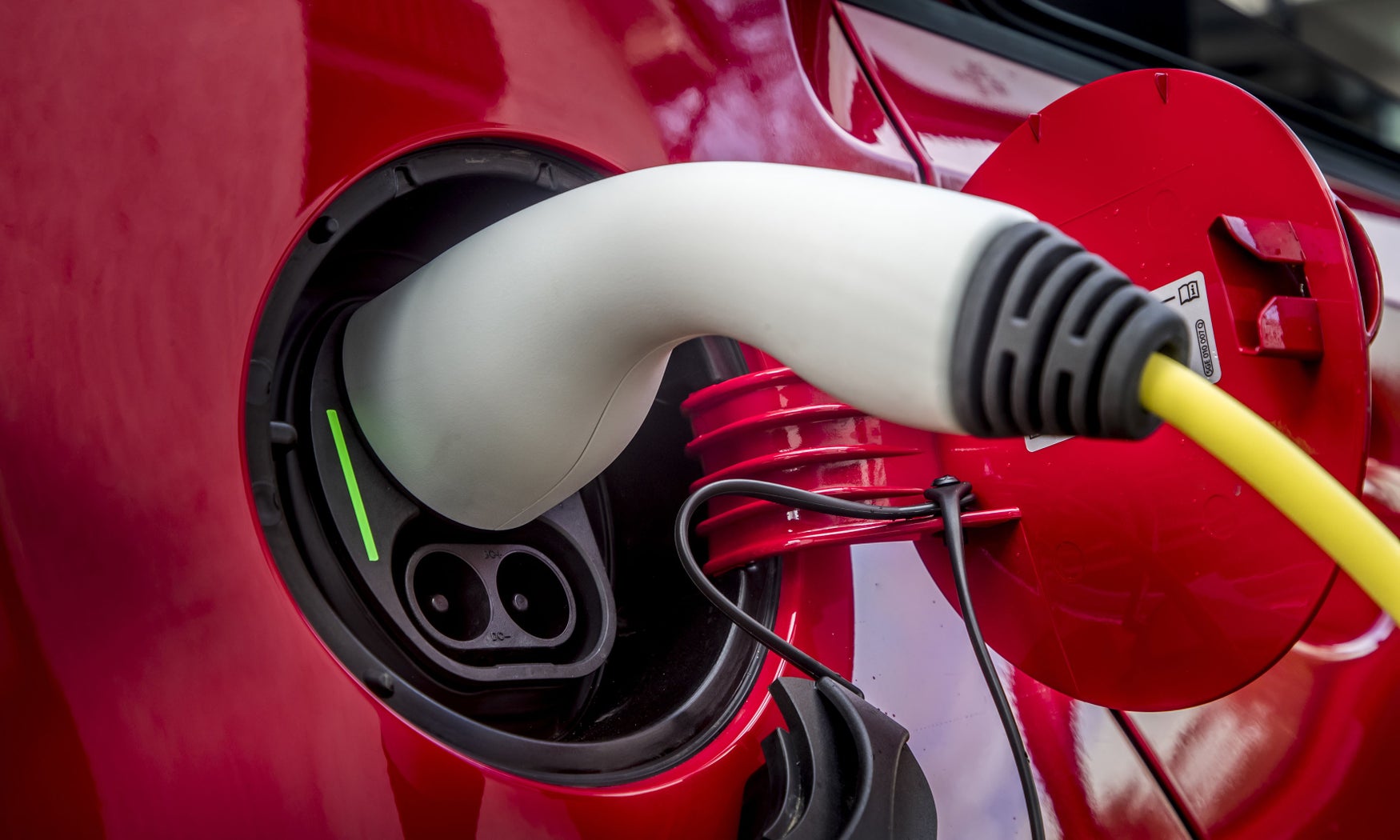 Motorists in the north are being left behind in the race to adopt electric cars, according to important new research
Demand for electric vehicles (EVs) is currently 70% higher in the south of the UK
Clean air zones are thought to be behind the north-south divide, with EV demand jumping by 108% in the south when the London ULEZ expanded in October 2021
Motorists in the north are stuck in the slow lane when it comes to electric car demand. That's the worrying finding from our latest research into market trend data on demand for electric cars.
Analysis of the new and used electric car market shows that EV demand is 70% higher in the south of the country. Electric car stock levels and used prices are broadly the same across the UK; however, when it comes to demand, there's a clear divide between motorists north of Birmingham and those in the Midlands and the south.
In October 2020, electric car demand in the south was 30% higher than in the north of the UK.
On a month by month basis, in May 2021 electric vehicle leads in the south were 83% higher than the north. This jumped to 109% in June 2021 before dropping down to around 30% in August 2021 and then climbing again to hit a peak of 108% in October 2021.
Over the past six months (1 August 2021 to 31 January 2022) electric car demand has remained high at 70% in the south's favour. And with fuel prices soaring to record levels since then with the fallout of Russia's war on Ukraine and the south-east the most expensive part of the UK for motorists to fill up this trend is likely to accelerate.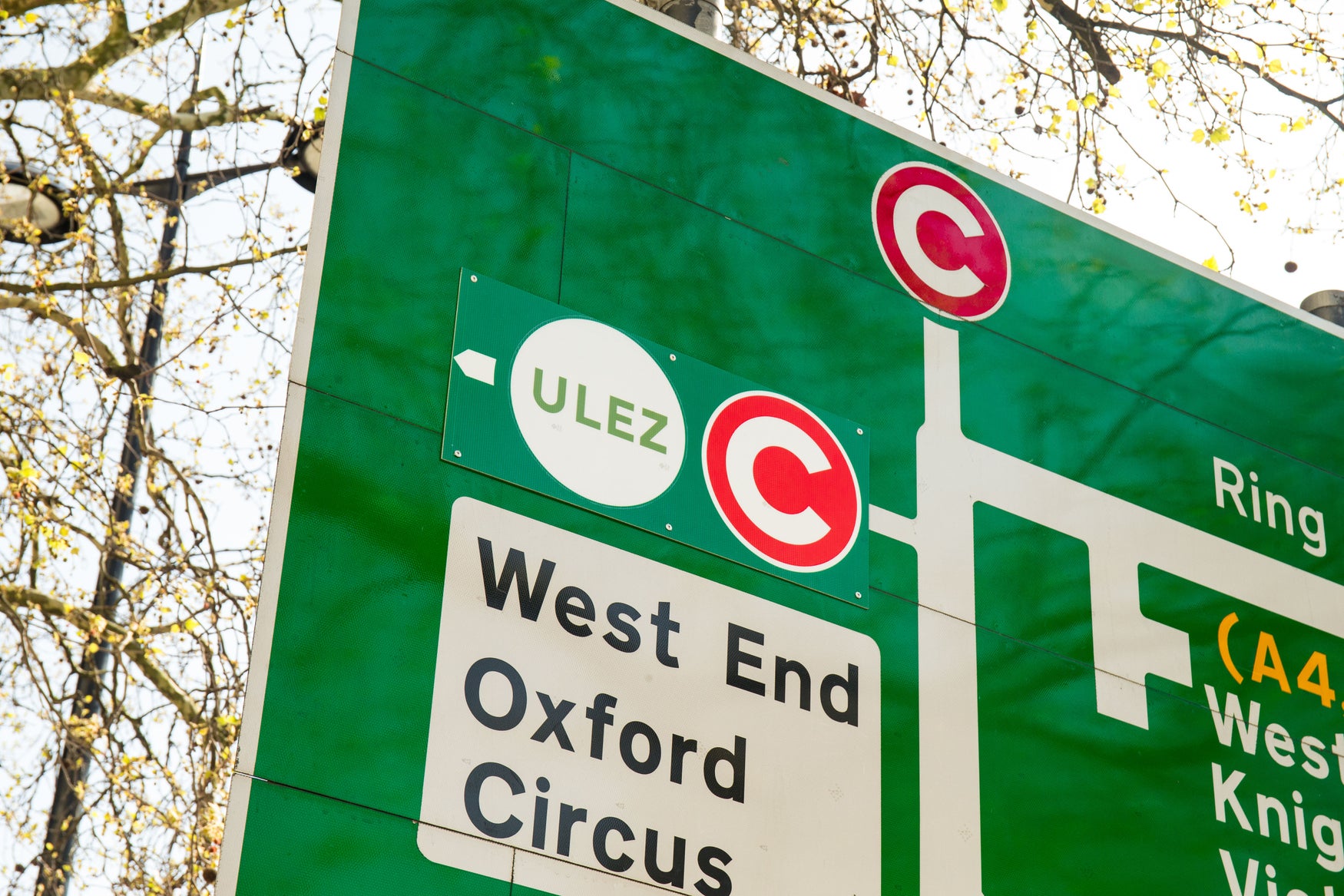 What is driving the demand for electric cars?
The spikes in our data coincide with the launch of the Birmingham clean air zone in June 2021 and the expansion of the London Ultra Low Emission Zone (ULEZ) in October 2021.
The Birmingham CAZ charges motorists with pre-Euro 4 petrol cars and pre-Euro 6 diesel cars £8 per day to drive within the inner ring road (A4540 Middleway) while the ULEZ charges motorists of non-compliant vehicles £12.50 per day (in addition to the Congestion Charge).
The ULEZ was expanded to encompass London boroughs up to both the North and South Circular roads, and could be made London-wide in 2023, under new proposals.
"I think there is clear evidence to suggest that clean air zones are creating market conditions that are driving the take-up of electric cars in the south and leaving the rest of the country lagging behind," says Dan Powell, Senior Editor at heycar.
"Sadly, this has had a number of serious knock-on effects on car buyers in the north, with fewer public EV chargers and dwindling resources for the plug-in grant. This means the north-south gap will be extremely difficult to close without significant investment from the Government."
Car buyers are 'future-proofing' against CAZ rules tightening
Tim Anderson, Group Head of Transport at the Energy Saving Trust (EST), agrees that CAZs are one of the factors prompting car buyers to switch to electric cars, along with rising fuel costs and greater choice of EVs.
He says: "You can drive into a clean air zone or a low emission zone with a relatively modern diesel or petrol vehicle. But I think a number of car buyers are doing a bit more future gazing and thinking at some point that allowance for petrol and diesel vehicles is probably going to come to an end so it would be a good idea to go into an EV.
"By having an EV they are future-proofing against clean air zones becoming even stricter."
Oxford has already launched a zero emission zone (ZEV) pilot which covers a number of streets in the city centre, ahead of plans to introduce a larger ZEZ covering most of the city centre in 2023 (subject to a public consultation).
Electric cars can enter the Oxford ZEV free of charge, while cars that emit less than 75g/km of carbon dioxide (CO2) are charged £2, Euro 4 petrol cars and Euro 6 diesel cars have to pay a £4 charge and all other cars have to pay £10.
Other cities could introduce a zero emission zone (ZEV)
Other cities could follow suit in a bid to tackle air pollution.
Anderson says: "The clean air zones came about because of a central government mandate. But individual cities could well go further, like Oxford has done, especially if they've got particular issues (to address) and they're looking to release road space for other forms of transport, such as active travel.
"There is a good chance that cities will keep moving the agenda forward and will become stricter in due course around emissions within the cities in order to protect public health."
Bristol is already set to join Birmingham and London in charging pre-Euro 4 petrol cars and pre-Euro 6 diesel cars when it launches its CAZ this summer.
In Scotland, low emission zones (LEZs) are being introduced. Glasgow's LEZ, which launched in 2018 and currently only applies to buses, will be expanded to all vehicle types in May 2022. It will be enforced from 1 June 2023 following a one-year grace period with enforcement for zone residents' vehicles starting from 1 June 2024.
And other cities which have clean air zones that don't currently charge private cars could start charging them if it becomes necessary to lower harmful emissions.
"Cities could change the criteria in future and bring in scope cars, if they're not already in scope," Anderson says.
"But clean air zones are massively political. Whether you allow certain types of vehicles into your city or not is a political choice and dependent on whether you feel you will get the backing of the residents there and, ultimately, when election time comes, whether they will still vote for you if you do something potentially unpopular.
"So it's finding that balance between what's politically expedient and what helps the city's environmental goals."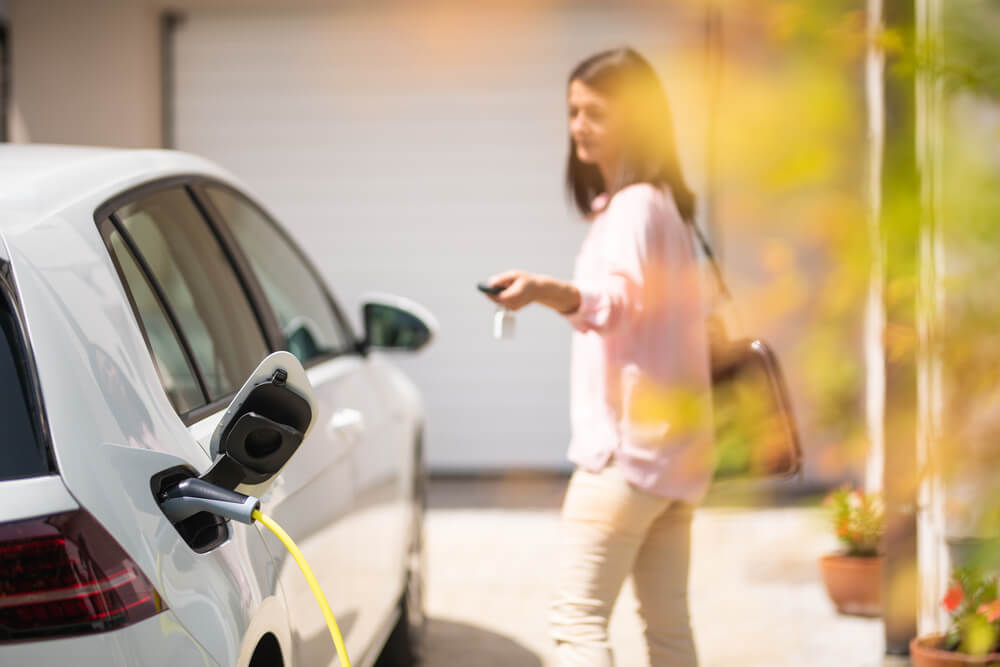 What does this mean for car buyers north of Birmingham?
Car buyers in the north of England don't yet have CAZs and this is believed to be an influencing factor on their car buying decisions.
York has a CAZ, which launched in January 2020, but it only applies to buses.
Greater Manchester's CAZ, which was due to be introduced on 30 May 2022, and would have applied to private hire vehicles, vans, buses and HGVs, is currently under review due to concerns about financial hardship for local people and the availability of compliant vehicles.
Newcastle will launch a CAZ in its city centre in July 2022, which will apply to taxis, vans, buses, coaches and HGVs that don't meet national emissions requirements, while Sheffield is introducing a charging CAZ in late 2022, which will cover the inner ring road and the city centre and apply to buses, HGVs and taxis.
Liverpool is considering a scheme as part of its clean air plan and there are no details yet as to which vehicle types would be included.
But, as Anderson says, "there is a sense of inevitability" that CAZs will change in the future.
"In the medium term I can see cities saying 'we really need to continue to battle against the issue of air pollution and the only way we can so that it is to reduce the criteria from its current level to zero tailpipe emissions'," he says.
Government incentives for electric cars will be gone
When motorists in the north do catch up with the early adopters of electric cars in the south the challenge they may face is that many of the Government incentives for electric vehicles will be gone.
The UK plug-in car grant, which gives car buyers a discount on the price of a new electric car, has been tapered down from providing a discount of up to £5,000 for low emissions cars when the grant was launched in 2011 to now providing a discount of up to £1,500 for fully electric cars which have a recommended retail price (RRP) of less than £32,000, including VAT and delivery fees.
The Government cut the plug-in car grant twice last year, with the most recent cut in December 2021, and reserves the right to make further changes.
The Electric Vehicle Homecharge Scheme (EVHS), which provides support for getting an electric vehicle charge point fitted, with a grant of up to 75% (capped at £350, including VAT) is also being wound down.
From April 2022, the EVHS will no longer be open to homeowners (including people with mortgages) who live in single-unit properties such as bungalows and detached, semi-detached or terraced housing.
Installations in single-unit properties need to be completed by 31 March 2022 and a claim submitted to the Driver and Vehicle Licensing Agency (DVLA) by 30 April 2022.
The scheme will remain open to homeowners who live in flats and people in rental accommodation (flats and single-use properties).
The Society of Motor Manufacturers and Traders (SMMT) is calling for an extension to the EVHS beyond 2025 to "ensure EV uptake remains on track to meet Government's net zero deadlines".
Fiona Howarth, CEO of Octopus Electric Vehicles, says that the EVHS has been "an important success in helping to lower the barriers for drivers to switch to electric".
She says: "The reality is that charging at home is still a lot cheaper than running a car on petrol, even after you take into account the full cost of an installer charger. People are largely waking up to the benefits of making the switch, including the lower lifetime costs of an EV compared to a gas guzzler.
"We're in support of the Government's plans to reallocate some of these funds towards people in apartment blocks and rental accommodation. This is going to be another important piece of the puzzle in getting the whole of the UK on the path towards electric transport."
Anderson believes that incentives need to have a time limit.
"They are not something that the market should rely on forever," he says. "It's quite easy to criticise the tapering down of incentives as being too early but demand for EVs is outstripping supply so it's arguable whether incentives are required as there aren't enough vehicles to actually go around.
"Incentives have been around for the early adopters and I think we're at the tipping point now where buying an EV is seen as normal so incentives are not required, particularly because there are fuel savings."
He adds that while the change to the EVHS will increase installation costs for many homeowners he doesn't believe it will "dent demand in a significant way".
Gap between EV public charging infrastructure in north and south
When it comes to public charging infrastructure for electric cars the north is lagging behind the south.
At the end of 2020, the ratio of electric cars to standard public chargers was 1:37 in the north of England, compared with 1:26 in the south – and in 2021, the ratio deteriorated significantly in the north to 1:52, compared with 1:30 in the south, according to SMMT analysis of data from Department for Transport electric vehicle charging device statistics.
A Competition and Markets Authority (CMA) study into EV charging in 2021 found that the number of total public charge points per head in Yorkshire and the Humber is a quarter of those in London.
The CMA says that on-street charging will be particularly important for around a quarter of UK drivers without private parking who will need convenient cost-effective charging options.
Andrea Coscelli, chief executive of the CMA, called for urgent action to "address the postcode lottery in electric vehicle charging as we approach the ban on sales of new petrol and diesel cars by 2030".
Anderson adds that one of the biggest challenges for electric vehicle adoption in inner city areas is that people who live in cities often don't have a driveway.
"That's something we're working on with the Government to create grant funding and incentives for local authorities to implement on-street residential charging for people who live in homes without a driveway," he says.
There is also the longer term prospect of electric cars no longer being exempt from road tax or vehicle excise duty.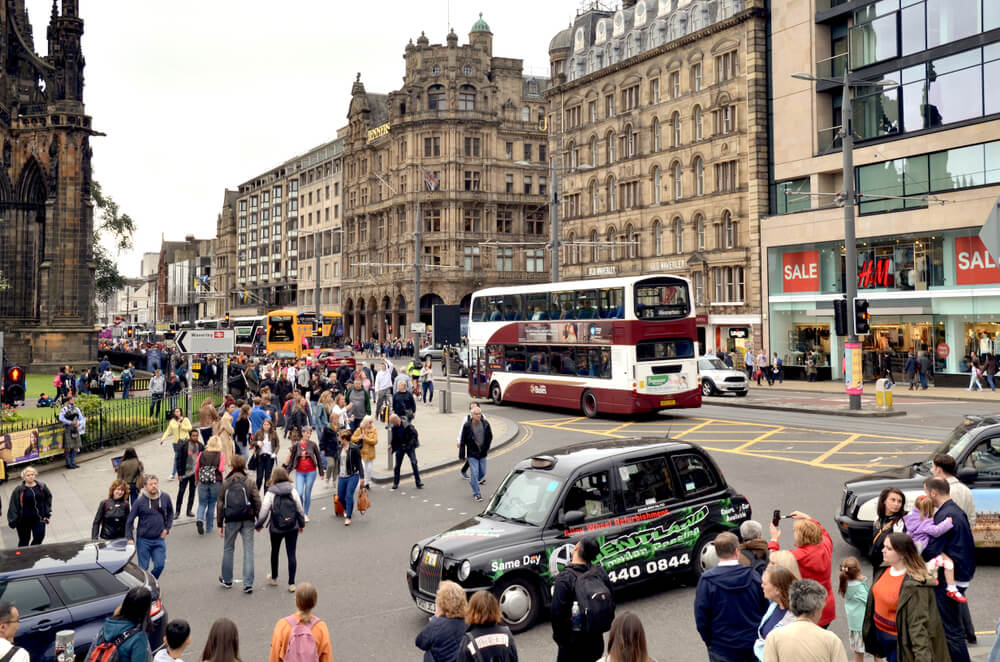 Low emission zones due to launch in Scotland in 2022
In Scotland, low emission zones (LEZs) are set to be introduced across Aberdeen, Dundee and Edinburgh, while Glasgow's LEZ will be expanded to all vehicle types.
The Transport (Scotland) Act 2019 provides legislation to create and enforce the LEZs.
The minimum criteria for Scotland's LEZs is Euro 4 for petrol cars and vans, Euro 6 for diesel cars and vans and Euro VI for buses, coaches and HGVs. Mopeds and motorcycles are out of scope of the current LEZ for Glasgow, Edinburgh, Dundee and Aberdeen.
The LEZs will be enforced using a penalty charge notice (PCN) approach, to discourage non-compliant vehicles from driving into the zone.
When a non-compliant vehicle is detected a PCN will be issued to the registered keeper of that vehicle. The initial fine for all non-compliant vehicles is set at £60. This can be reduced by 50% if it is paid within 14 days. However, the fine doubles with each subsequent breach of the rules detected in the same LEZ, up to a maximum of £480 for cars and vans.
Where there are no further breaches of the rules detected within the 90 days following a previous violation, the rate is reset to the base tier of charge i.e. £60.
Some categories of vehicles will be exempt from LEZ requirements, including: vehicles for disabled persons; police vehicles; ambulance and emergency vehicles; Scottish Fire and Rescue; Her Majesty's Coastguard; National Crime Agency; military vehicles; historic vehicles (over 30 years old, no longer in production and preserved in original state); and showman's vehicles.
People who live within a 20km radius of a planned Scottish LEZs who currently have non-compliant vehicles and are in receipt of specific means-tested benefit can apply for a £2,000 cash grant to scrap their vehicles at Scottish authorised treatment facility.
There is an additional offer of up to two £500 mobility grants or Travel Better vouchers per household for people to purchase a bike, e-bike or public transport voucher
The scheme is administered by the EST.
Anderson says that most people who apply for the scheme don't then put it towards an electric car because they are on low incomes.
Scotland's Low Carbon Transport Loan scheme, also known as the electric vehicle loan, provides an interest-free electric vehicle loan, funded by Transport Scotland (an agency of the Scottish Government) for new and used electric vehicles.
People in Scotland can also benefit from additional funding from the Scottish Government for a home charge point via the Energy Saving Trust.
Both the interest-free electric vehicle loan and the domestic charge point funding have closed for applications this financial year but funding is expected to continue next year.