Everything you need to know about the new feel good heycar advert: the actor, the car and the competition
Everything you need to know about the new feel good heycar advert: the actor, the car and the competition

Written by
heycar editorial team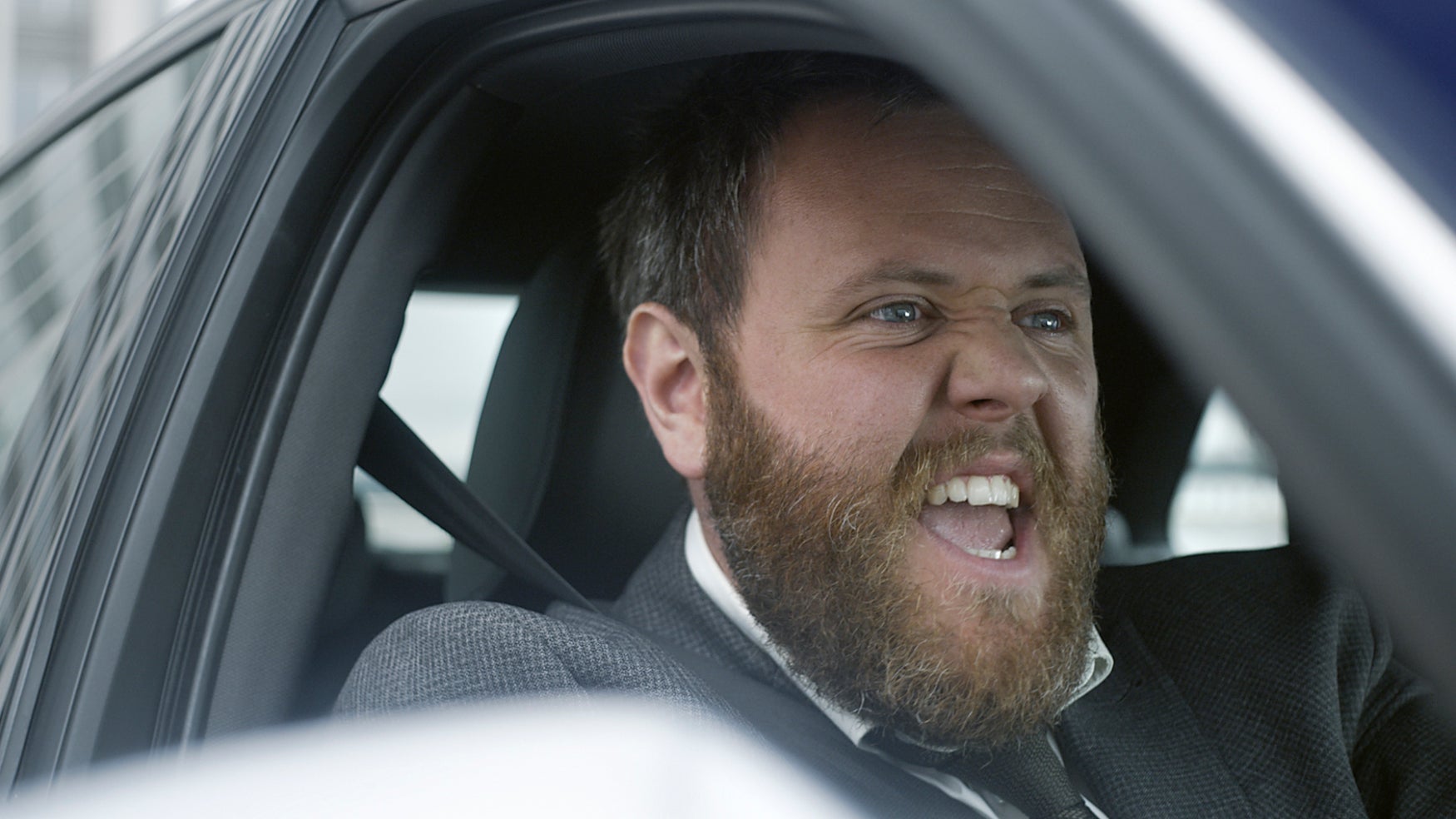 Our very own Oliver Britten has effortlessly hit the big time in the new heycar advert, winning the hearts of viewers across the UK with his extreme lip syncing performance.
But who is this bearded wonder? What shows have you seen him on before? What's the new advert all about? And how can you win his Audi S3 Sportback come lip-sync booth? Keep reading as we reveal all.
Since launching heycar in August 2019 we've been working hard to get the heycar name out there across the UK, and to show people that there's a better way to find your next car. The feel good way.
Our new advertising campaign shows the good feeling you get when you settle into your new car, blast your favourite tune and lose yourself to the music. The ad is live across TV, radio, Spotify, YouTube, social media and a number of partnerships. And we're pleased to say that it's making a splash.
Who's the actor in the new heycar advert?
Got a nagging feeling you've seen the actor before? You may have! Oliver Britten has previously starred in the UK TV series Doc Martin, Doctors and The Limehouse Golem.
The ad starts with a suited and booted Oliver Britten striding confidently towards his shiny new Audi S3 parked atop his office's multi-storey car park. He drops into the driver's seat, the door closes, he turns the key, selects his tune and then, well, all hell breaks loose... In a vocal sense, anyway.
If you thought a Japanese karaoke bar brimmed with enthusiasm, then you've probably not been locked in a car with Oliver Britten at full performance. Britten puts his all into lip-syncing a former UK chart Number 1 as he exposes that special feeling that only buying a car can bring under the tagline "Hey, buying a car never felt so good".
What's the car featured in the ad?
The car that featured in the advert is the Audi S3 Sportback – one of the best all-rounders you can possibly splash your cash on. Or, in this case, win for free.
Why's it so brilliant? Well, not only do you get a fancy Audi badge and all that entails – superb tech and a beautiful interior only the gods (well, Germans) could have crafted. It's also very practical. Performance, meanwhile, comes courtesy of a 300PS turbocharged 2.0-litre petrol engine that rockets it from 0-62mph in less than five seconds. And it'll do it whatever the weather because Audi's grippy quattro four-wheel drive system comes as standard. Check out our full review of the Audi S3.
You could win the sparkly Audi S3 – a car that effortlessly combines practicality with performance – from the heycar advert. To be in with a chance to win, head to our Facebook or Instagram, share a snapshot of a special moment in your life that your car was central to, and use the #heycarmoments hashtag.
Maybe your car carried you and your friends to your first music festival, you might have picked your new-born up from the hospital in it, or bought it with your first big pay cheque, maybe you went on honeymoon in it, or maybe you went on your first holiday in it… the list is endless, and we want to see it all. Find out more here.
Buying a car never felt so good
If you're in the market for a new-to-you car, then you're in the right place. You'll find all the best used cars in the UK on sale under one (virtual) roof, making it easy to find exactly the car you're after.
All our cars are quality checked, come with a warranty and are only sold by selected dealers. We also offer a 10 day money back guarantee, so you can drive away with complete confidence.