First drive: Lexus NX 350h
First drive: Lexus NX 350h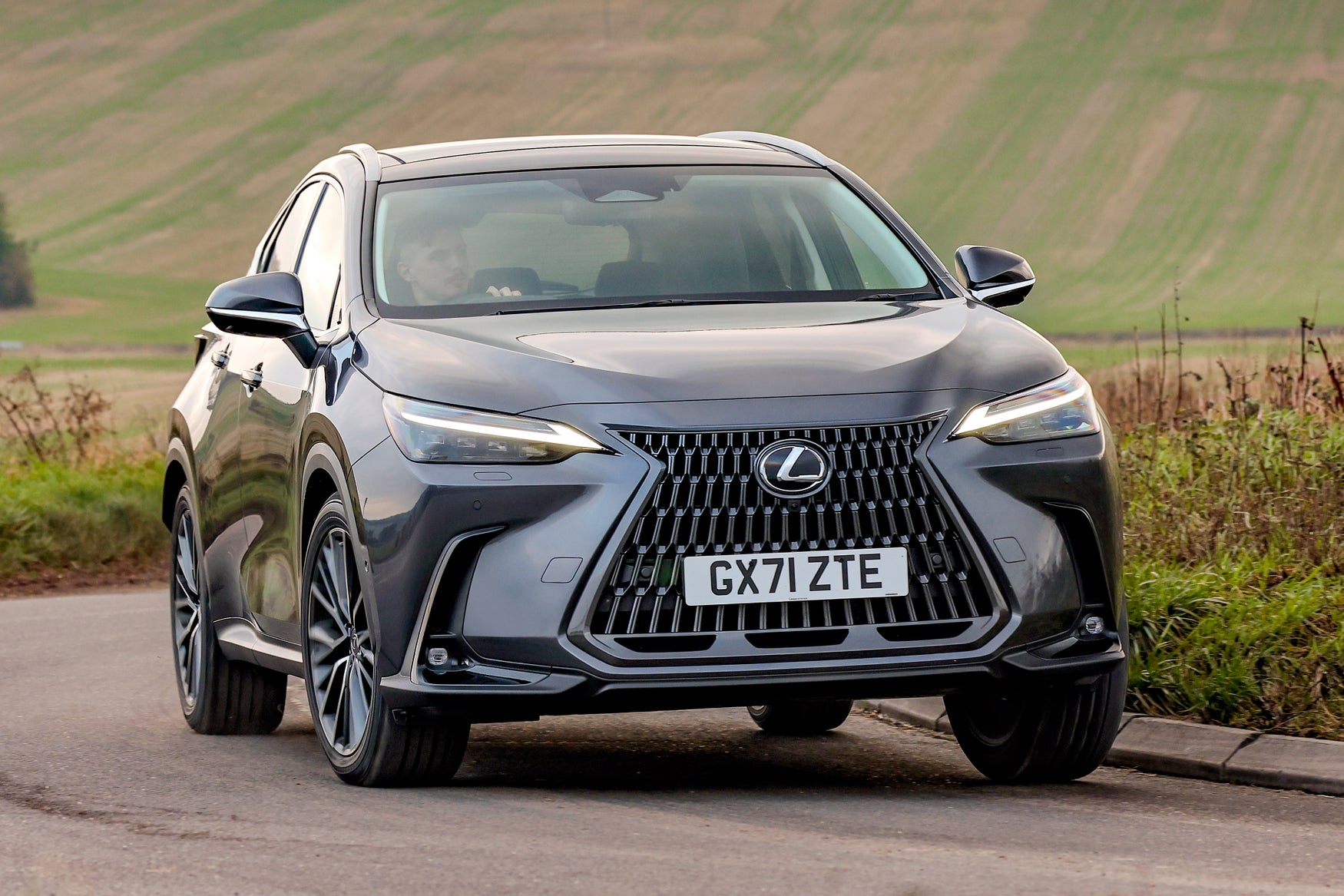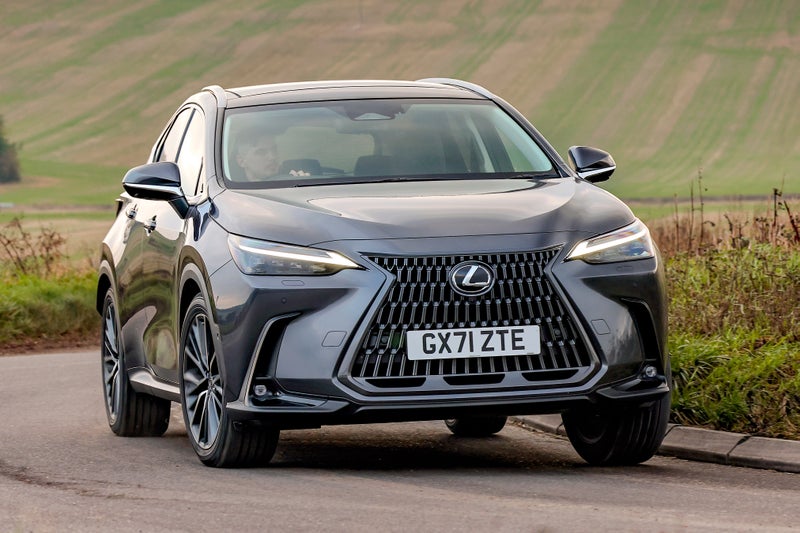 Best bits
One of the most comfortable SUVs you can buy
Much improved interior and infotainment
Low CO2 emissions and fuel costs
Not so great
Petrol engine can be quite noisy under heavy acceleration
Not as engaging to drive as its rivals
Deals and discounts are rare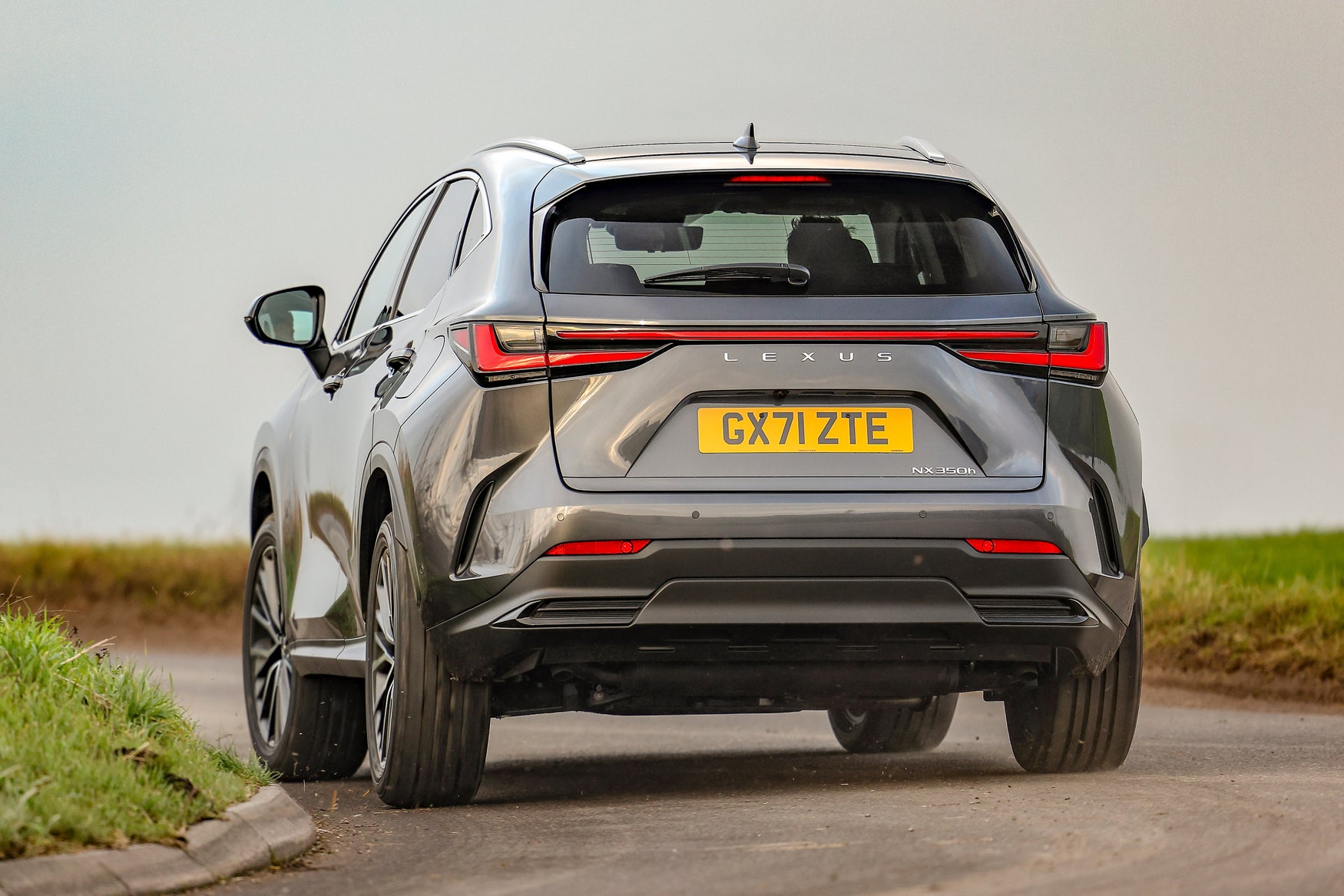 What is it?
This is the all-new Lexus NX 350h, a mid-size hybrid SUV that has been designed to give you many years of happy, stress-free, frugal motoring. And because Lexus is the luxury brand of Toyota, it goes up against the Land Rover Discovery Sport, Audi Q5, Mercedes-Benz GLC and Volvo XC60.
The first generation Lexus NX earned itself a reputation for being a plush and reliable hybrid SUV that paired classy, luxury motoring with cheap as chips fuel economy. The new second-generation NX promises more of the same, but with lower running costs and more fancy tech fitted as standard.
You won't be surprised to hear that Lexus has a loyal customer base, which is reflected in its consistently high scores in customer satisfaction surveys. It also has a steadfast reputation for build quality, which saw Lexus named as the best car brand for reliability in the latest Honest John Satisfaction Index with an average score of 9.81 out of 10.
Clearly, the new Lexus NX has some big shoes to fill. Prices for the entry-level 350h start at £39,750 for the petrol hybrid with front-wheel drive and rise to £40,750 for the four-wheel drive model. All versions of the NX 350h use self-charging hybrid technology, which means there are no leads or plugs, with its 2.5-litre petrol engine working in collaboration with an electric motor and lithium-ion battery pack.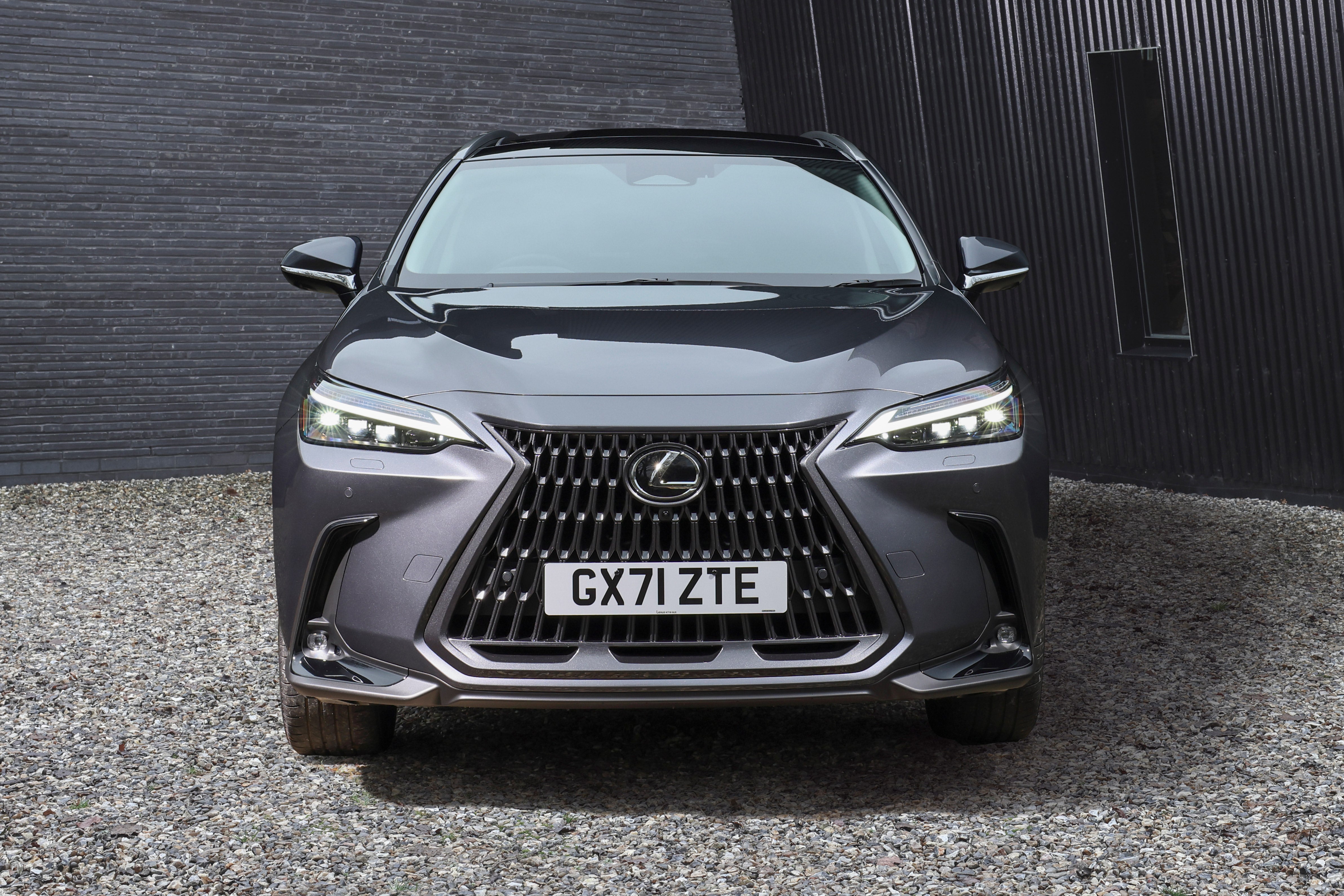 The NX 350h pairs a 2.5-litre petrol engine with an electric motor to produce 244PS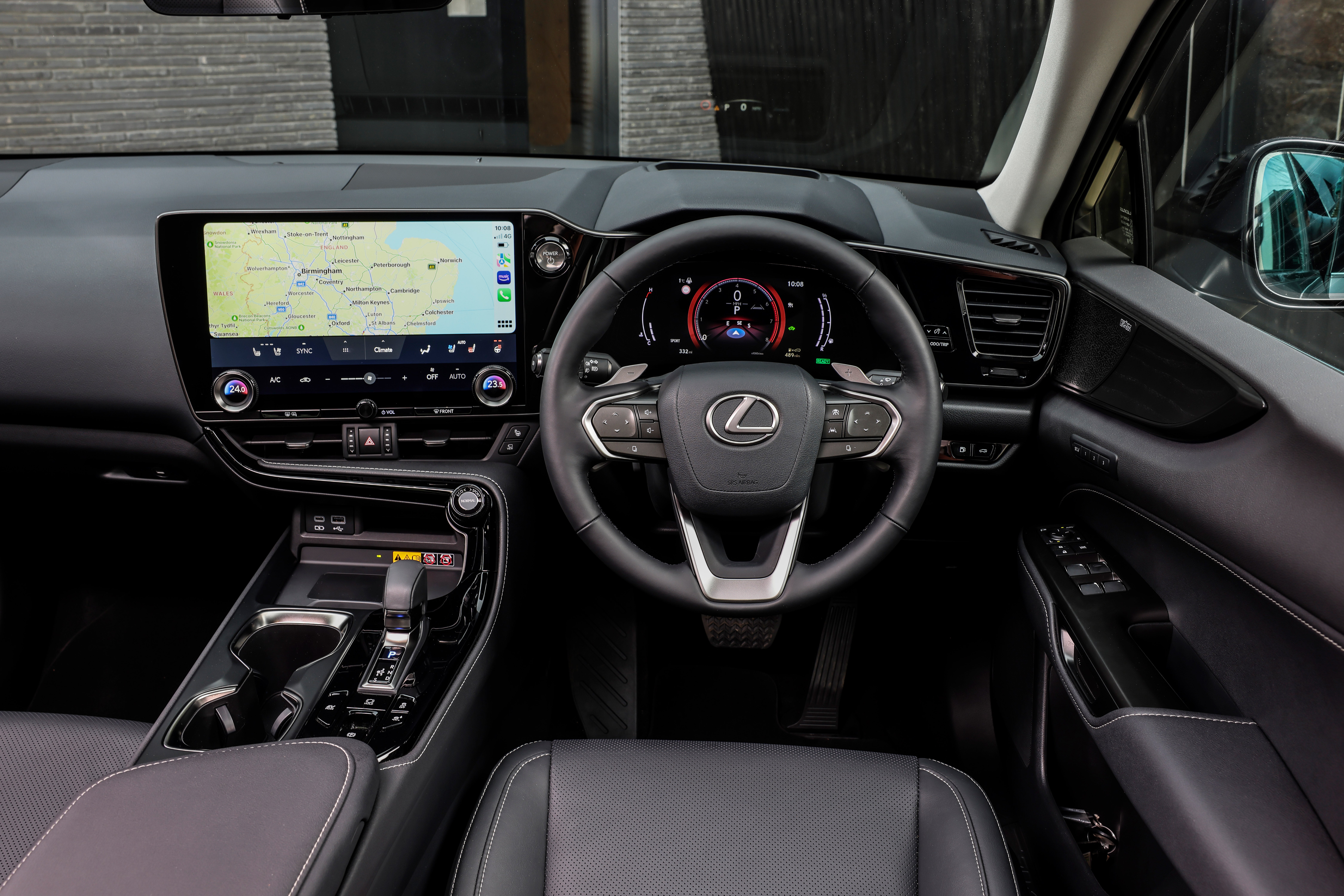 Standard equipment is high in the NX 350h with all models getting a huge 14-inch touchscreen
What's it like inside?
The seats are relaxing, the interior is spacious and interior refinement is nothing short of superb. This is particularly true on the motorway, which means the NX 350h transports you from A to B in whispery, smooth comfort.
You won't get any complaints from your passengers in the back, either, with generous levels of head and legroom for tall adults. Artificial leather seats are fitted as standard but you can swap these with genuine leather and also add mood lights with the choice of 64 colours, if you want to raid the options list. However, if we had to make a criticism, we'd say the interior isn't quite as plush as the Audi Q5 or Mercedes-Benz GLC – but it certainly isn't far behind its German rival for quality.
Build quality is first class throughout. Everything feels like it has been bolted together to survive the rigours of family life and you don't get any of those worrisome squeaks or creaks from the interior trims when you travel over a pothole and tackle a series of tight turns.
For years, the Achilles Heel of the Lexus NX has been its baffling infotainment system. Thankfully, the confusing touchpad design has been binned in favour of a 9.8-inch touchscreen that is easy to use and packed with lots of useful features. All versions of the NX 350h get DAB audio, navigation plus full connectivity for Apple Carplay and Android Auto. If you want more, you can upgrade the touchscreen to a 14-inch HD system.
The NX 350h has lots of storage, with decent sized door pockets and a good scattering of cup holders. The boot provides 520 litres, which is on par with the NX's rivals, you also get useful compartments under the boot floor to hide valuables and fold-out hooks for shopping bags.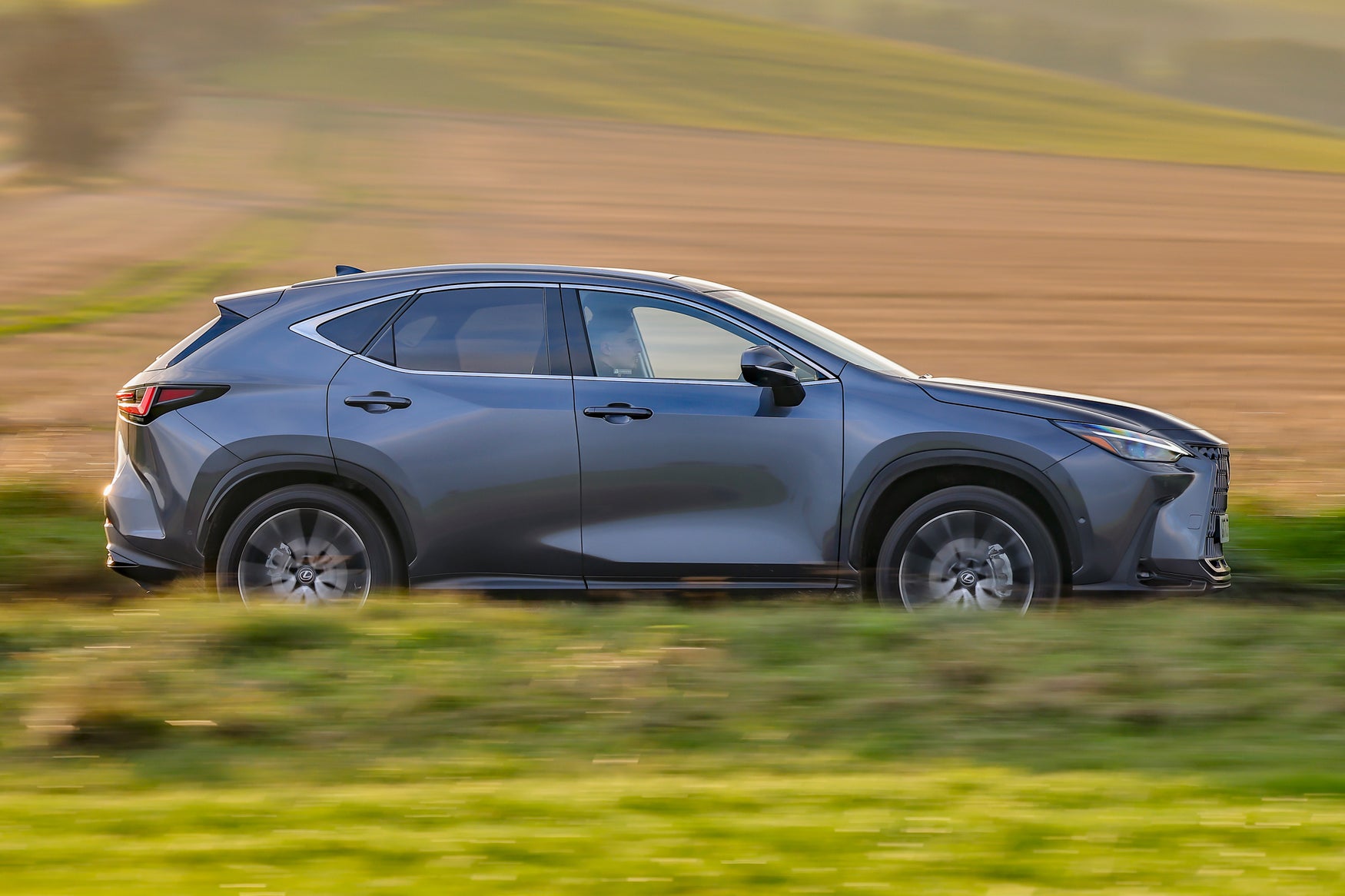 And how does it drive?
The NX 350h is clearly designed to provide comfort and refinement, but it doesn't do this totally at the expense of road handling. Far from it, the NX is surprisingly agile and its petrol hybrid system with four-wheel drive will comfortably cover 0-62mph in 7.7 seconds. It isn't as engaging to drive as the Mercedes-Benz GLC or Audi Q5, but the NX will satisfy most family car buyers.
Despite its impressive straight-line acceleration, the NX 350h doesn't feel like it's built for high performance, which is marked by the vocal nature of the 2.5-litre petrol engine – especially under heavy acceleration. That said, the CVT gearbox works well with the four-cylinder petrol engine and electric motor while the advertised 47.9mpg should be reflective of real world driving.
For the most part, the 350h drift along in near silence with the electric motor covering urban speeds and the petrol engine only kicking in when the battery level is low or a sudden dash of performance is required to overtake slow-moving traffic or tackle a large hill.
The 350h can cover one or two miles on pure electricity when the battery has recovered enough energy from braking. It is also excellent on the motorway, with the engine operating with a low hum. This is where the NX is at its best, with its quiet operation blending nicely with the soft suspension that provides a velvety ride quality that flattens potholes and speed humps with a satisfying, suppressed thud.
Read our full Lexus NX review
Lexus NX 350h: the facts
Model tested: Lexus NX 350h
Engine: 2.5-litre petrol
Gearbox: Electric CVT
Power/torque: 244PS/270Nm
Combined fuel economy: 44.1mpg - 47.9mpg
CO2 emissions: 133g/km - 146g/km (depending on spec)
Price from: £39,750
As tested: £42,420
Prices for the new Lexus NX start at £39,750 for the 350h and £50,950 for the 450h+ plug-in hybrid.
Lexus has a very good reputation for reliability. In 2021, Lexus was rated as the best car manufacturer for reliability in the Honest John Satisfaction Index.
Yes, all versions of the Lexus NX are fitted with touchscreen sat nav as standard. Standard models get a 9.8-inch touchscreen nav while high spec models get a 14-inch navigation system.