Five reasons everyone should have a dash cam
Five reasons everyone should have a dash cam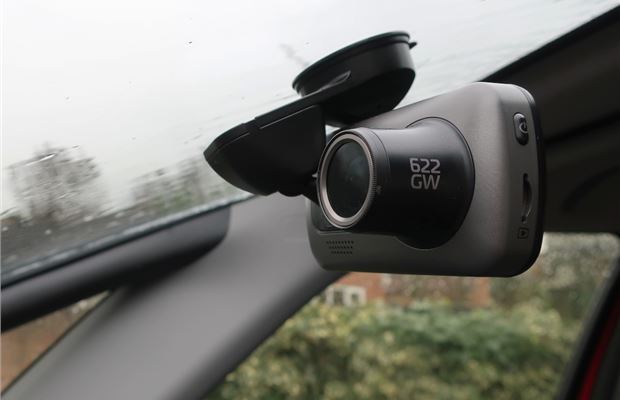 We explain why a good dash cam is a worthwhile investment
Find out how a dash cam could mean cheaper insurance premiums
A dash cam will also prevent fraud
A dash cam is a small camera that mounts onto the dashboard (or more usually the windscreen) of your car to record the driver's journey. Some dash cams also have some handy extra features like GPS, lane departure warning, distance warnings and driver fatigue alerts.
In years gone by, the only people who'd want to video their car journeys would be the sort of people who'd also want to show you an entire collection of photos from their recent holiday to a grey coastal resort in winter.
However, we think investing in a good dash cam is a very smart move. Here are the top five reasons why.
Insurance discounts
More and more insurers now offer discounts - usually between 10 and 20 per cent - if you have a dash cam installed.
Swiftcover, Axa, Adrian Flux, Admiral and Surething are just some of the insurers that've offered money off for using a dash camera - some even offer a free dash cam with a policy so take them up on that offer if you can.
Speeding up claims
Often, there's no independent witnesses in an accident. If both drivers claim to be innocent, insurers will often settle on a knock for knock basis. This is where each insurer pays for the damage to their own respective car and the case is closed.
Whether you're bumped in a car park, hit on the roads or debris from a lorry falls off and damages your car - you're covered if it's recorded on video.
In turn, you'll likely be saved from paying out your excess for an accident that wasn't your fault.
Preventing fraud
Dash cameras are a great tool for avoiding insurance fraud - both from pedestrians and other road users. We've all seen the videos where people dive in front of a car in order to benefit from a claim, but 'crash for cash' schemes are actually getting more common in the UK.
For example, a car in front of you might suddenly break heavily so you end up hitting it from behind, so that driver can claim whiplash and repair costs.
Dash cam footage can protect against fraudsters trying to make a quick buck by claiming an accident was your fault.
Extra security
Break-ins are a sad potential of car ownership, but dash cams can help keep an eye on your car when you can't.
If you're willing to spend a little more on your dash cam, you could buy one that offers Parking Mode - which records for a short period of time when the car is parked up. When the sensor detects an incident, the camera starts recording so you can capture what's happening - you can then use the footage to submit to the police and your insurer.
Report Bad Driving
Road rage, red light runners, speeders. We're sure you've seen one of them before. With a dash cam, you could go back through the footage and get a licence plate number for the offender should you need to report them.
Various police forces across the UK have got online processes, which allow drivers to upload and submit their footage to help prosecute things like reckless driving.
However, it's probably best you don't share or post any of the footage on social media because it can affect actions being taken should the case go to court.
See also:
Should you get your used car inspected?