Ford triples charging network
Ford triples the size of its EV charging network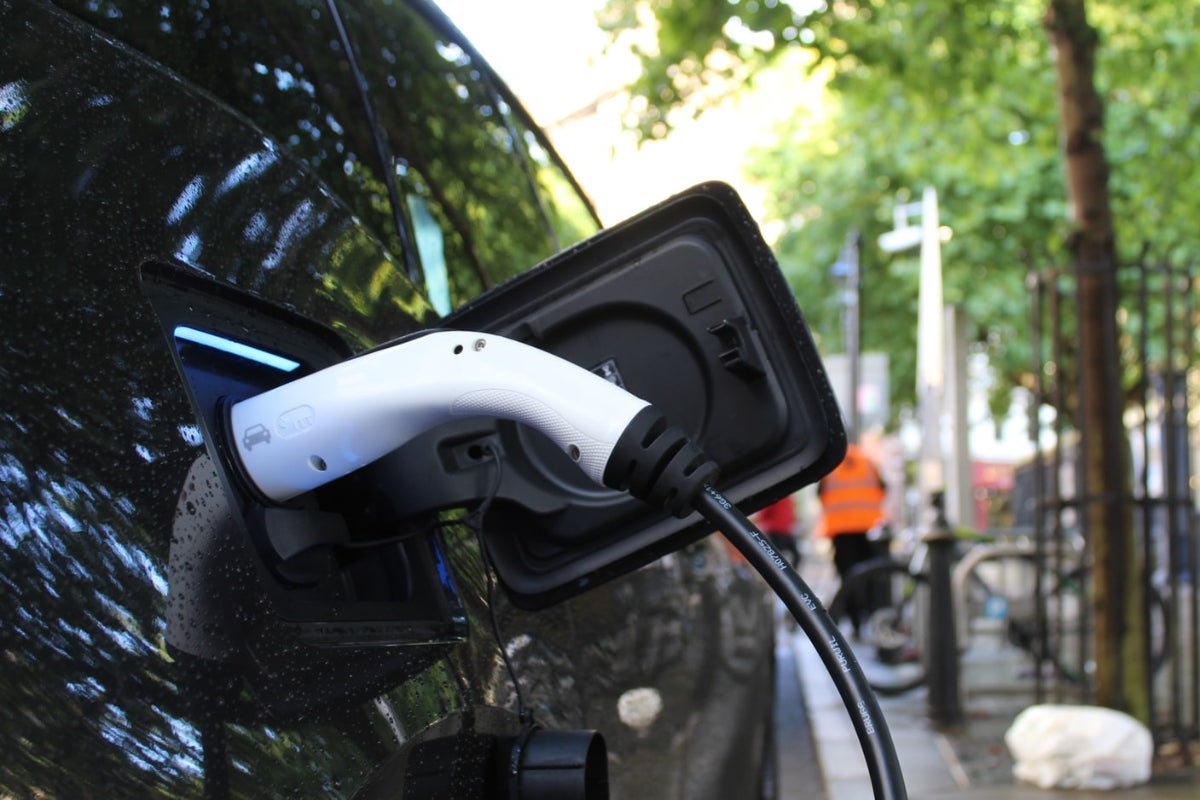 Ford pledges to tackle the UK's lack of EV charging infrastructure
The move comes ahead of the Government's 2030 ban on petrol and diesel cars
The move comes ahead of the launch of the much anticipated Ford Mustang Mach-E
Ford has tripled its electric car charging network from 3000 to 9500. The manufacturer is expanding its partnership with BP by adding BP Pulse, the biggest public charging network in the country, to its Ford Pass charging network.
Electric cars have seen a lot of news coverage lately, largely due to the fact that new vehicles that are solely petrol or diesel-powered will be banned from sale in 2030. The date was originally set for 2040 but was brought forward to 2035 earlier this year.
When it comes to electric vehicles (EVs), there are a few main concerns from buyers. The most notable being range anxiety and lack of charging infrastructure. Part of the solution is offering memberships to exclusive charging networks, like Ford Pass or Volkswagen's We Charge. But infrastructure is out of step with EV demand, leaving carmakers to forge deals with third-party networks.
Ahead of its launch of the electrified, Mustang-inspired SUV - Mustang Mach-E - Ford has trebled the size of its charging network. With the expansion of Ford Pass, Mach-E drivers will be able to use the FordPass app to locate, monitor and charge at over 6600 charge points in the UK belonging to the BP Pulse network - in addition to the 3000 existing chargers currently available to Ford's customers.
BP Pulse also recently won a contract to install 118 new charging points in the West Midlands. The new 7.4kW units will be accessible via the BP Pulse network on either a pay-as-you-go or membership basis. As a subscription member (which starts at £7.85 per month), drivers will get free charging at selected BP Pulse points.
BP Pulse is the new name for both BP Chargemaster, one of the UK's leading electric vehicle charging companies, and Polar - the UK's largest public charging network.
Drivers of the new Ford EV will get one year's free access to the Pulse network, which consists of nearly 6000 7kW AC points, as well as a growing number of high-power 150kW and 50kW DC chargers.
Mach-E drivers will also get one year's free subscription (69p per kWh) to ultra-fast chargers at 15 sites in the UK because the carmaker is a founding member and shareholder in the IONITY consortium. For those wanting to charge at home, the carmaker also offers a Connected Wallbox, which looks to deliver up to five times the typical domestic socket's charging power.
Can I charge my electric car with a three-pin-plug?
Yes, you can charge most electric vehicles (EV) with a three-pin plug, but it will take a very long time (up to 16 hours in some cases for a full charge). Electric vehicles should be charged with Direct Current (DC). If you're using a three-pin plug, it'll draw Alternating Current (AC), so electric vehicles have to a convert AC to DC.
What is a fast charger?
All fast AC chargers are rated between 7kW and 22kW and can fully recharge small electric vehicles in three to four hours. A rapid AC charger is rated at 43kW, while a rapid CD charger is rated at 50kW+. A DC rapid charger supplies DC current straight to the car, allowing the car to charge at higher rates of power. DC rapid chargers are more expensive, though. Tesla's Superchargers works at 120kw or higher. Whether your EV can use DC rapid charging depends on both its maximum charging capacity and which connectors it accepts. Check your own car's manual for this info.
How long does it take to rapid charge a car?
Rapid charging devices are desirable because they dramatically reduce the time it takes to recharge an electric car's battery. A Nissan Leaf, for example, can recharge 80% of its battery in around an hour from a 50kW rapid charger, while a 7kw charger would take over seven hours.
Likewise, Kia says that a 50kW DC public charger will take an e-Niro or Soul EV from zero to 80% in one hour 15 minutes, while a 100kW DC charger will do it in just 54 minutes.
See other relevant articles:
Best electric cars for £10,000
Electric cars with the longest range
Are you ready to make the switch to electric? Check out these best buys