Break the Bias: heycar event puts automotive sector under the spotlight
Break the Bias: heycar event puts automotive sector under the spotlight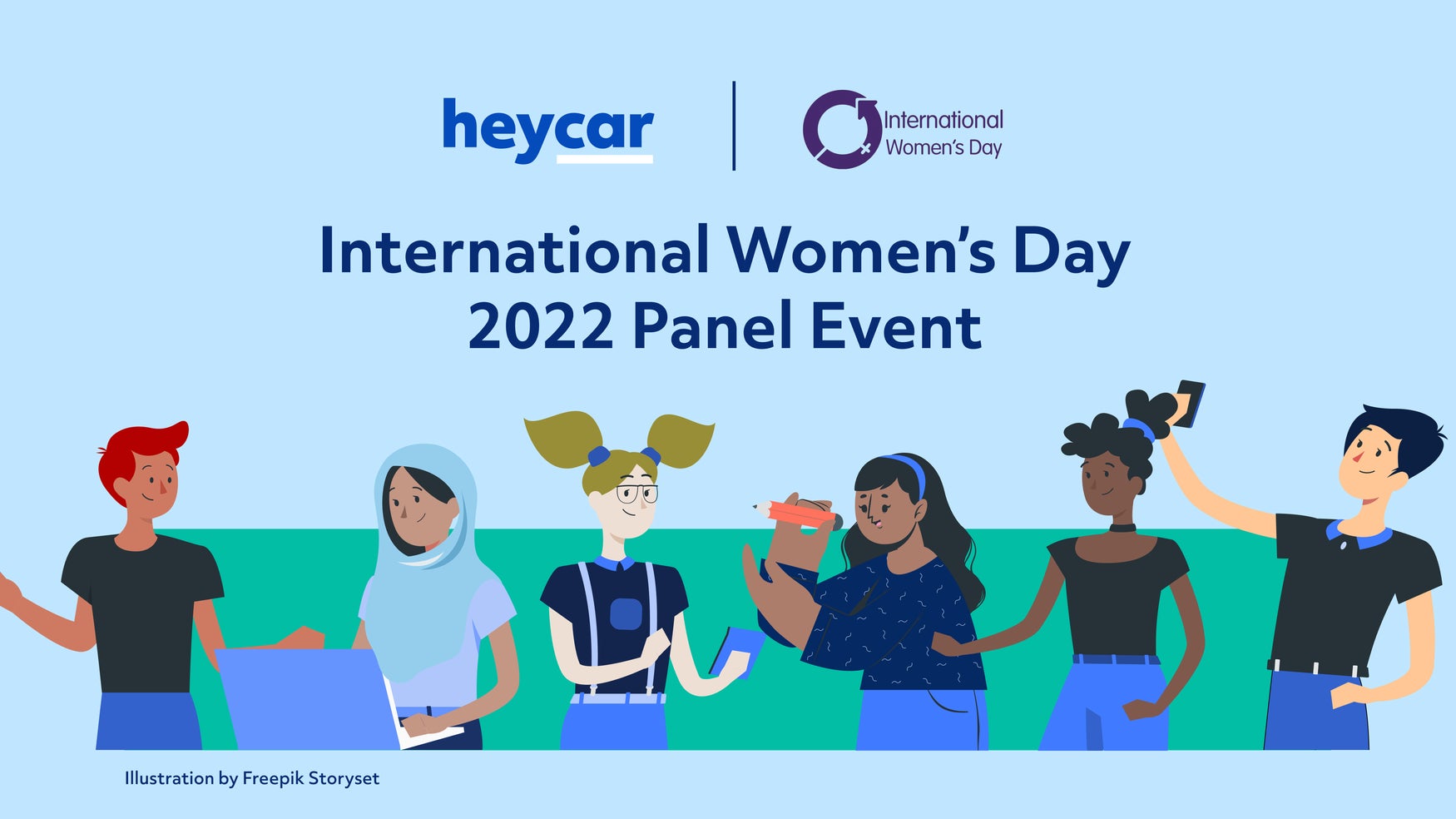 We're hosting a panel event with women from across the automotive industry on 10 March 2022 to raise awareness of this year's International Women's Day theme 'Break the Bias'.
Currently, women represent only 20% of the automotive workforce and at the executive level this drops to less than 10%, according to a study by Deloitte.
This means businesses are missing out on the benefits of diversity as research has shown companies in the top quartile for gender diversity on their executive teams are 21% more likely to experience above average profitability than companies in the lowest quartile.
For the automotive sector, a more diverse workforce will help make car dealerships more inclusive for customers and could help address the skills shortage the industry faces in transitioning to electric vehicles with the Government's ban on the sale of new petrol and diesel cars and vans from 2030.
Our panel discussion, which takes place 12pm-1pm and will be streamed live online, will bring together influential women from the automotive industry to address these issues.
The panel will discuss how to challenge bias that may prevent women from progressing their automotive careers or discourage women from entering the sector in the first place.
Karen Hilton, Chief Commercial Officer at heycar, will be moderating the event and the panel will be made up of:
Fiona Howarth, CEO of Octopus Electric Vehicles
Katie Black, Joint Head of the Office for Zero Emission Vehicles (OZEV)
Kirsten Stagg, Head of Marketing at Skoda UK
Moyosola Fujamade, National Contract Hire Relationship Manager at Kia
Karen Hilton says: "At heycar we're passionate about promoting positive change in the automotive sector. We've been recognised as an inclusive employer and appreciate the benefits of delivering equality among employees.
"But we know there is more work to do within our organisation and the industry as a whole.
"We hope this event will showcase the fantastic roles in the automotive sector and give attendees some useful takeaways to effect change in their organisations and the wider industry."
Register to attend for free
Meet the panellists
Our panellists come from a variety of backgrounds and all have different roles in the automotive sector, illustrating the opportunities available for those who choose an automotive career.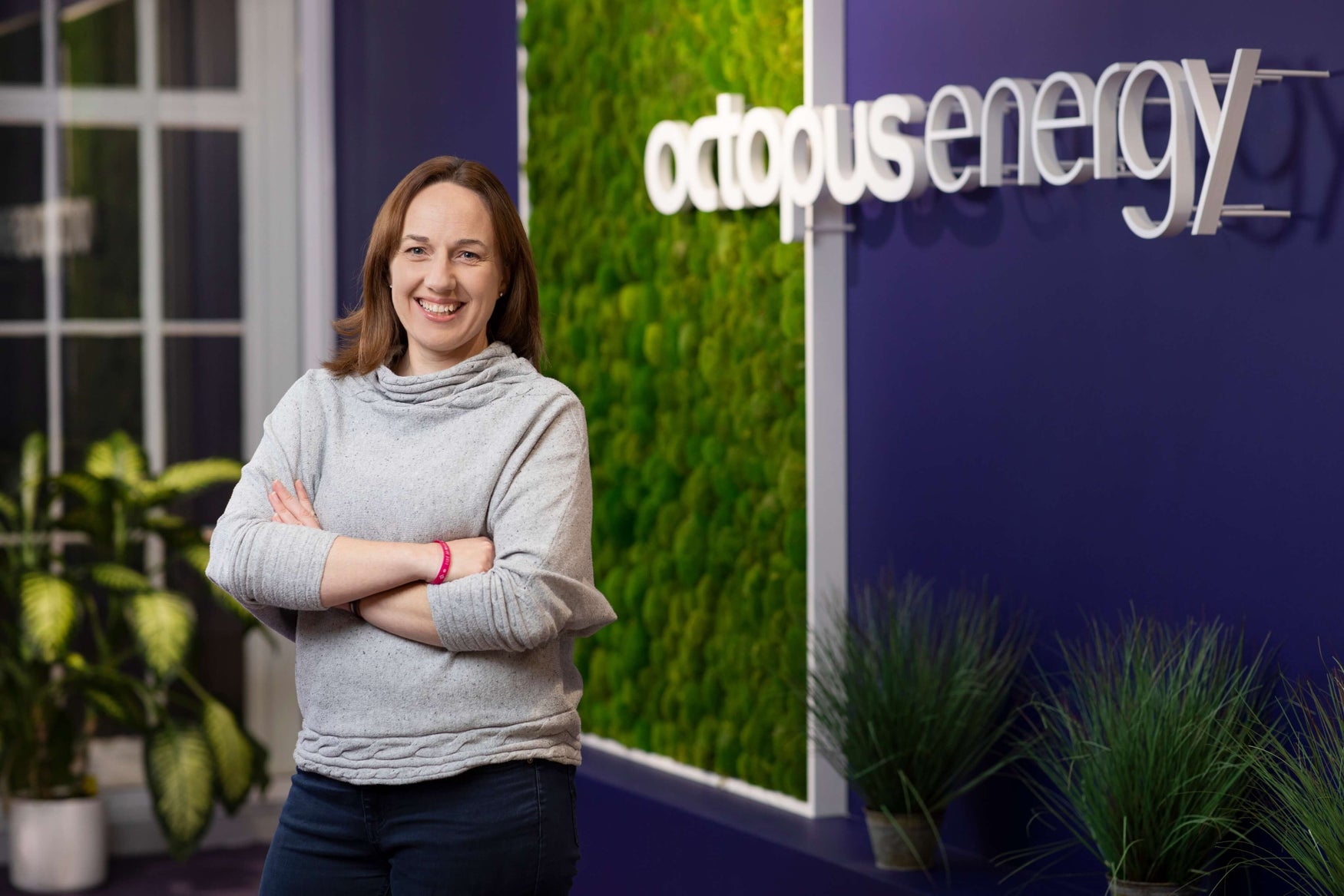 Fiona Howarth is the founder and CEO of Octopus Electric Vehicles, the EV specialist leasing business within the entech unicorn, the Octopus Energy Group.
Fiona has helped forge the path for dynamic energy tariffs and smart EV charging - including overseeing one of the world's largest demonstrations of Vehicle-to-Grid: Powerloop.
Before setting up Octopus Electric Vehicles, Fiona was launching market-leading connected home products - firstly at British start-up Alert Me, who became part of the leading smart home provider Hive at British Gas. She has also held positions at the Department for the Energy & Climate Change (DECC), and BMW, developing hydrogen-powered cars.
Fiona studied Engineering, Economics and Management at Oxford University.
Fiona believes the switch to electric vehicles (EVs) will bring many job opportunities.
She says: "The EV revolution is the biggest change our roads have seen in 100 years. With it comes great cars, low running costs and huge carbon savings. It also brings great career opportunities and jobs that are full of purpose.
"With more viewpoints and experiences, we can create better products and services that will help us look after our planet. Having more women across the car sector can help us accelerate the switch to electric; and give them a platform for a great career.
"Diversity is key, and it is not restricted to gender. As a growing organisation, we'd love more applicants from all walks of life."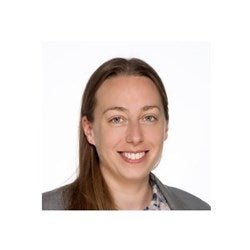 Katie Black is Joint Head of the Office for Zero Emission Vehicles (OZEV), working at the intersection of the transport, energy and auto sectors. Katie leads on the Government's mission to decarbonise UK road transport, reducing our impact on the climate, improving air quality, and supporting a thriving UK auto sector. Katie's team set the strategy, policy and delivery frameworks to achieve this mission, including managing more than £2 billion of Government investment in the transition to a net zero economy.
Katie joined the Office for Low Emission Vehicles from a role as Director of Policy at the National Infrastructure Commission (NIC), the body responsible for providing independent analysis and advice to the Government to ensure the UK meets its long-term infrastructure needs. Katie joined the Commission upon its creation in 2015 and led the policy work on transport, energy and digital for the National Infrastructure Assessment.
Prior to this she worked in various roles across the Department of Energy and Climate Change and undertook a secondment to an electricity retailer.
A chemist by background, her research concentrated on some of the technical aspects of carbon capture and storage.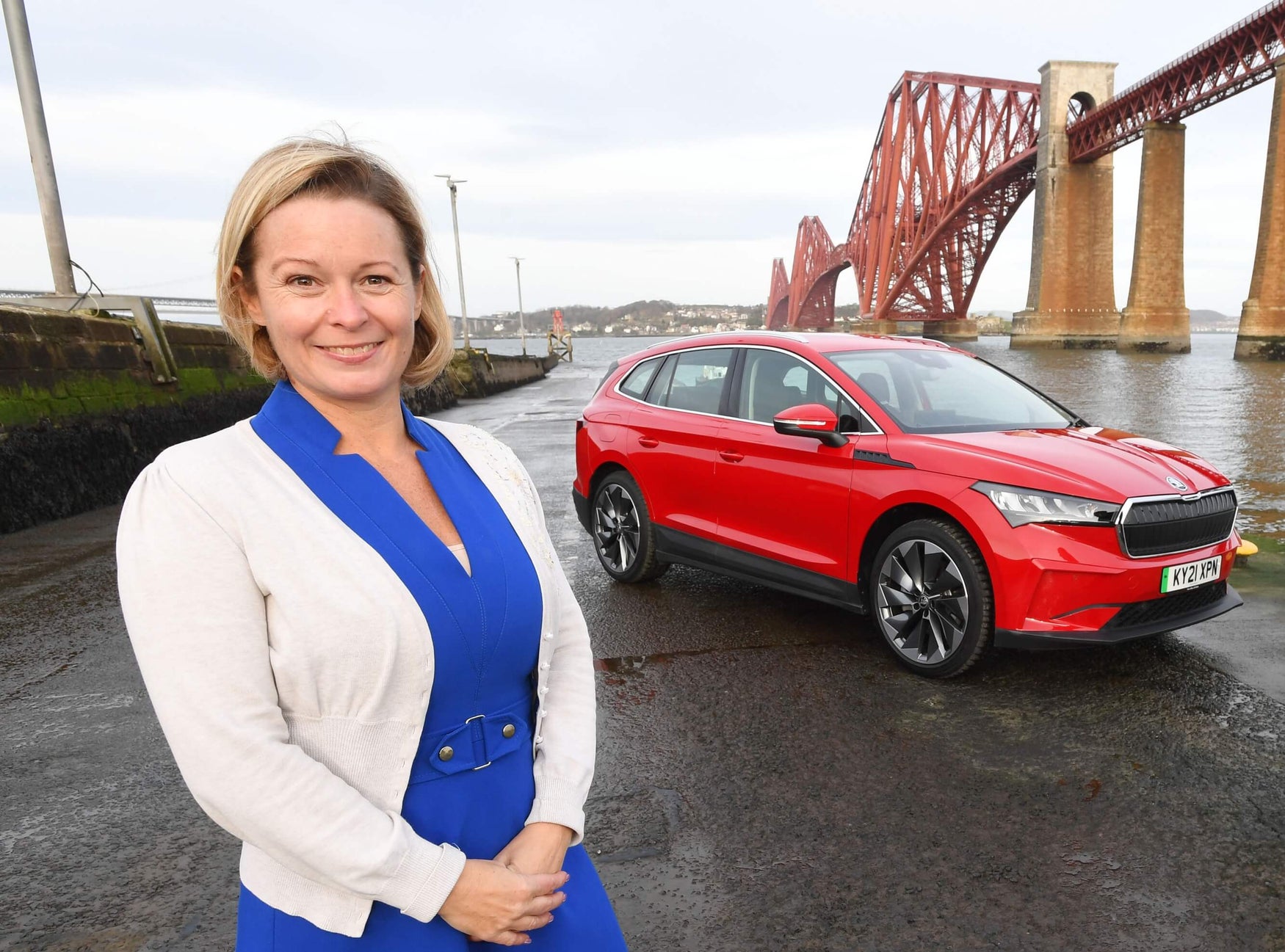 Kirsten Stagg is Head of Marketing at Skoda UK and has more than 20 years experience in B2C and B2B marketing.
Under her leadership, Skoda has achieved record marketing performance, market share and profit growth, with a 53% increase in the average selling price of its cars.
She has spent seven years in Volkswagen Group Head of Business leadership positions. Prior to her current role she was head of marketing at Volkswagen Commercial Vehicles and has also held roles at Volkswagen and Audi.
She is a mentor for Mission: Gender Equity, in partnership with the 30% Club, helping to achieve greater gender representation at the top of business and building a talent pipeline for women.
Kirsten says: "To successfully understand and engage with our customers it is essential for us to foster a diverse and inclusive work environment. As a traditionally male-dominated industry we need to attract more women to automotive and give them the tools and support to succeed."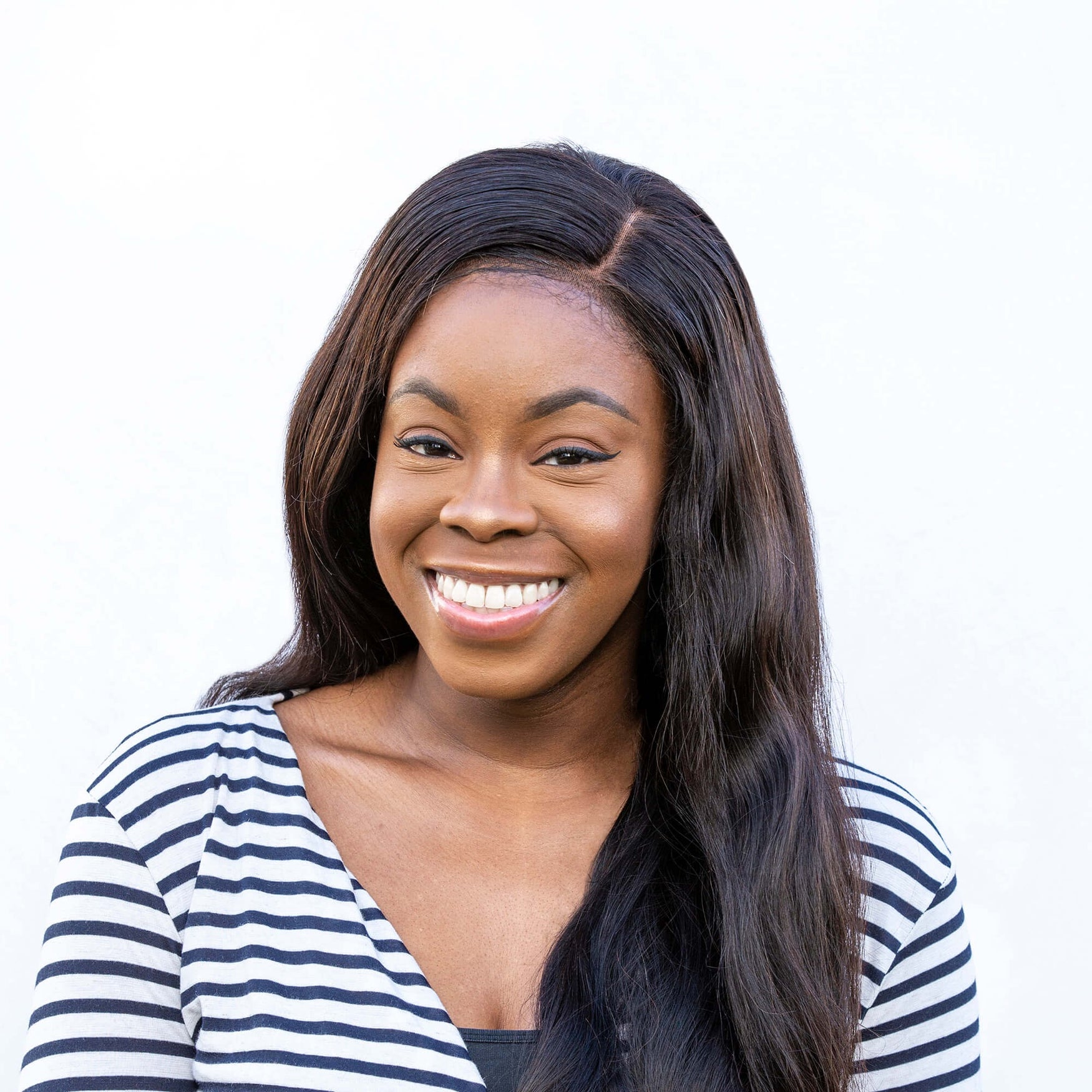 Moyosola Fujamade is an award-winning automotive professional with experience across PR, Sales & Finance. Moyo joined the fleet sales team at Kia UK in May 2021, helping to grow Kia's corporate relationships. She has a passion for diversity and how it can improve and better the sector and has written a feature for Auto Express on the topic.
Moyosola says: "I believe that we work within one of the world's most exciting industries and with the ever increasing focus on electrification and technology, we should be at the top of job seekers' preferred sectors but at times we are not, owing to a perceived and often factual lack of diversity.
"How do we go about becoming more attractive to individuals that have a different perspective because the opportunities are there? Diversity is crucial and this year's IWD theme of 'Break the Bias' only amplifies this discussion point."