First drive: Honda Civic Type R Sport Line
First drive: Honda Civic Type R Sport Line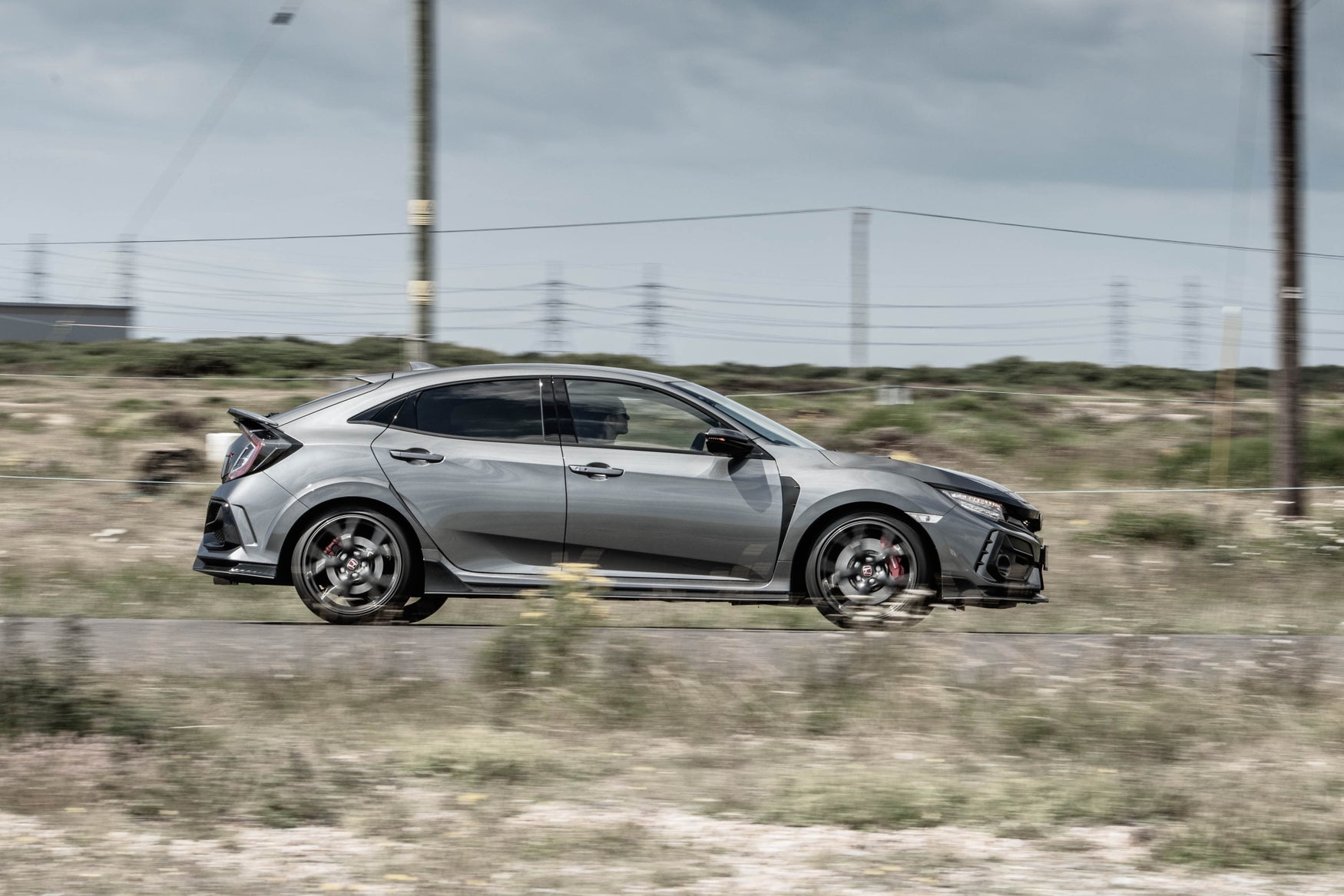 Best bits
Blistering performance
Sublime handling
Practical enough for a family of four
Not so great
Styling still a bit too overblown
Dated infotainment system
View out the back compromised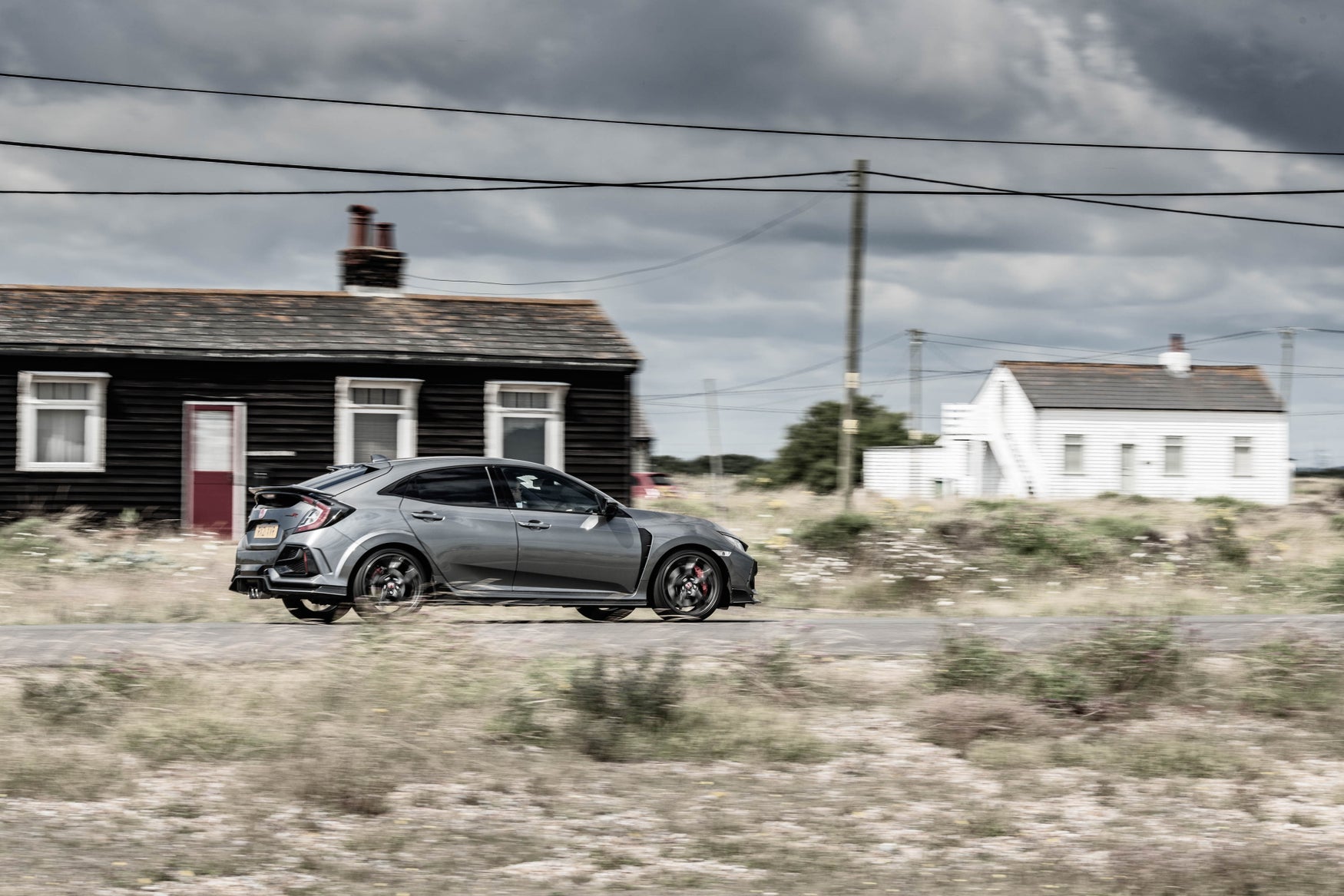 What is it?
The Honda Civic Type R is one of the best hot hatches you can buy, but the biggest obstacle for many when signing on the dotted line is the Max Power styling. Its huge rear wing makes a pretty big statement, with its yobbish looks suggesting you're on your way to a 'meet' along Southend Promenade.
That's where the Honda Civic Type R Sport Line comes in. Honda has toned down the lairy looks of the standard Civic Type R to broaden its appeal and hopefully attract those that have until now been in the hate it camp of its Marmite appearance.
It's no surprise to see that the massive rear wing has been lobbed off in favour of something a little more understated in the shape of a low-level spoiler. The large 20-inch alloys on the standard car have also shrunk to 19-inch alloys on the Civic Type R Sport Line, with the rubber changing from Continental Sport Contact 6 to Michelin Pilot Sport 4 S. Honda reckons that the deeper sidewalls deliver a more refined ride.
Elsewhere and the other notable styling change is the absence of the red pin-striping that adorns that standard car, while the red cloth for the seats has also been swapped for black.
But that's about it. You feel like when Honda's engineers and designers were given the brief from the marketing department for the Sport Line there was a sharp intake of breath and they went through the motions a little bit before heading off early to the pub.
Without the rear wing the Honda Civic Type R Sport Line does look a little less in your face, but it's still obviously a Type R, with loads of creases, scoops and vents (some of which are just there to look good, annoyingly) dotted round the already sharp lines of the car. There's no getting away from it, the Honda Civic Type R Sport Line still has to be one of the most aggressive-looking cars you can buy. A Volkswagen Golf GTI looks like a sleeper car when parked alongside.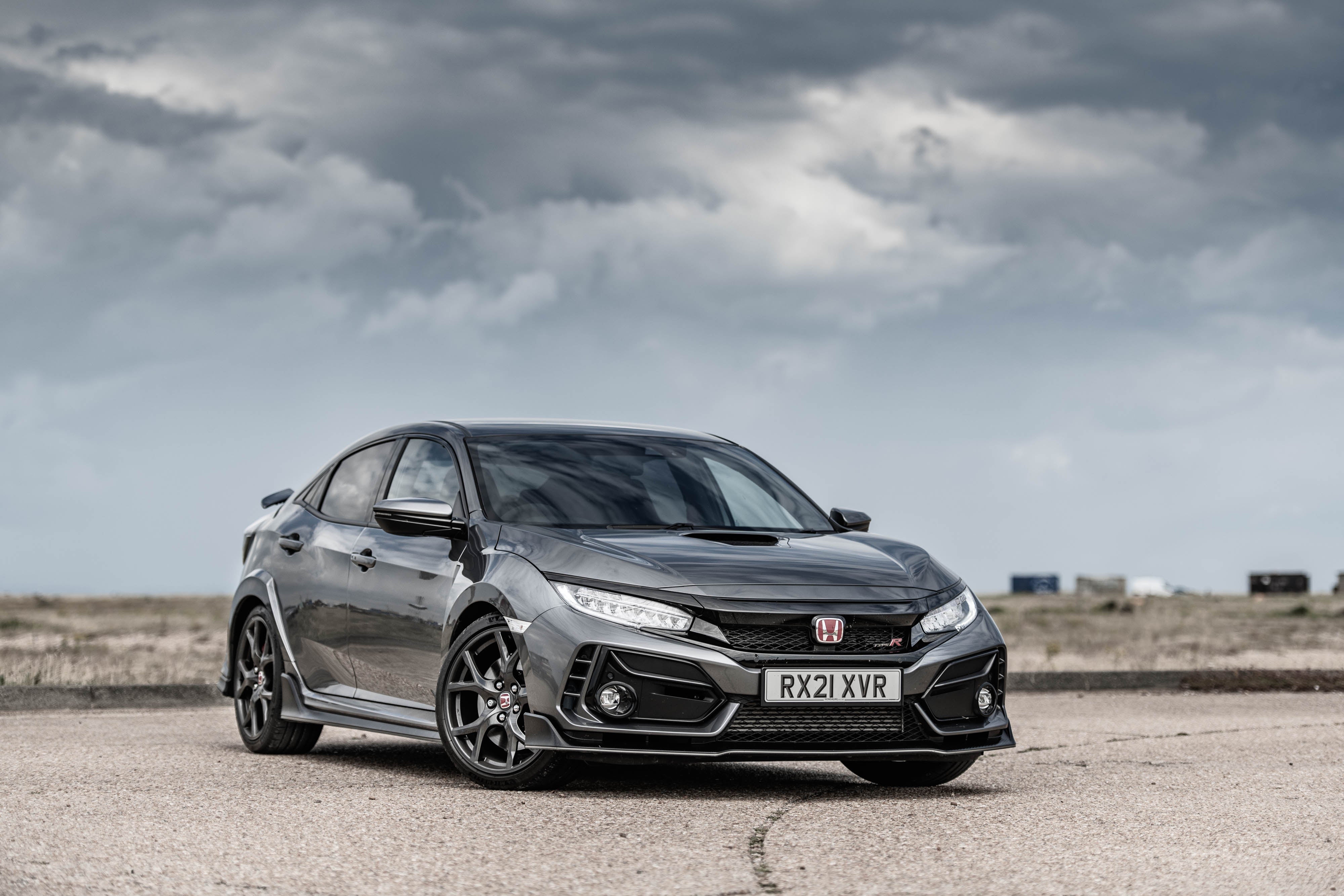 The Honda Civic Type R Sport Line still looks very imposing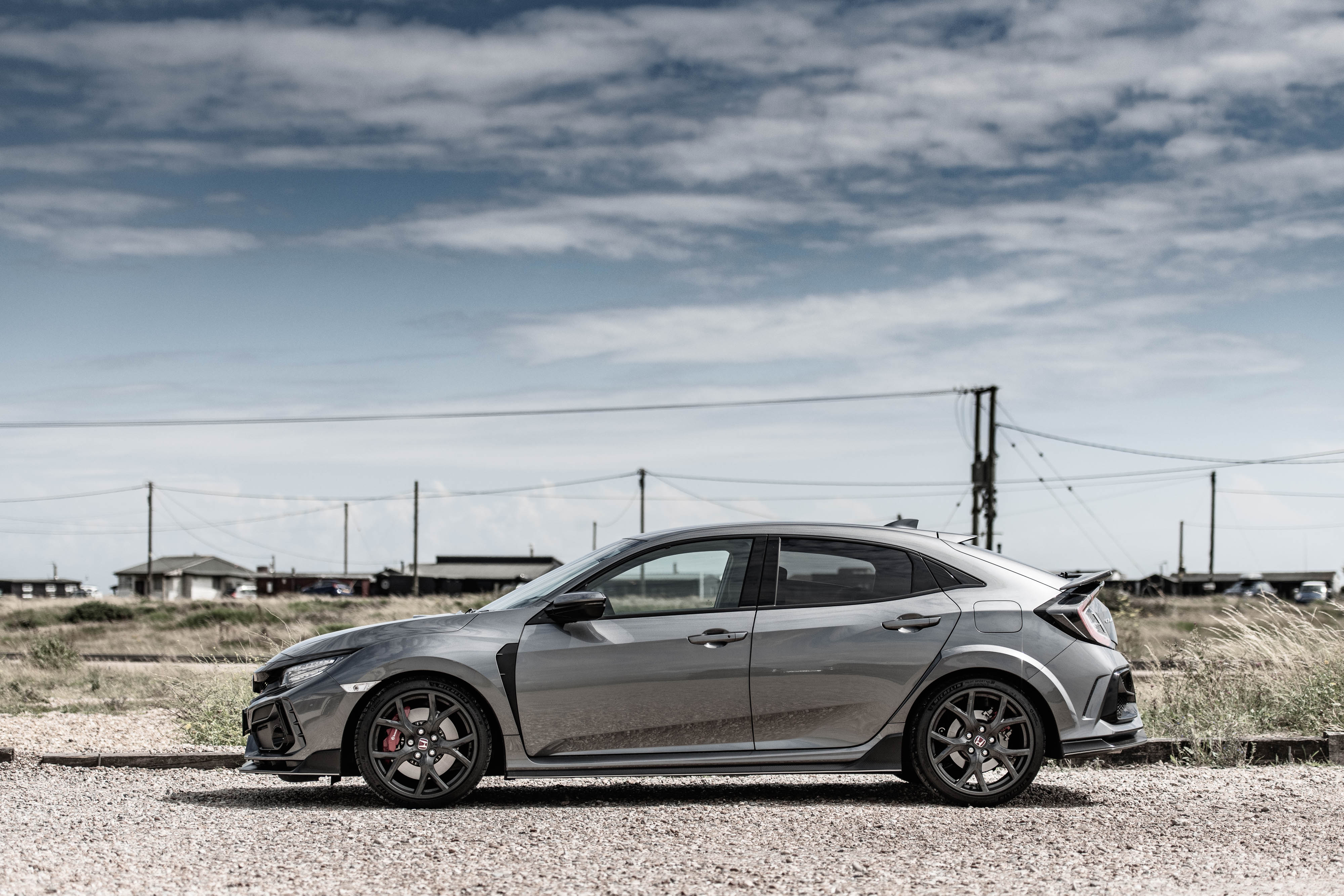 The Honda Civic Type R Sport Line now sits on smaller 19-inch alloys
How does it drive?
Brilliantly. The Honda Civic Type R Sport Line drives just as well as the standard Type R, which means it's blisteringly quick and handles like a dream. First though, the engine.
Like the standard car the Civic Type R Sport Line is powered by a turbocharged 2.0-litre engine that pumps out a whopping 320PS and a huge 400Nn of torque. This will rocket the front-wheel-drive Civic Type R Sport Line to 62mph in just 5.8 seconds and will top out at 169mph. This is married to a sublime six-speed manual transmission that's perfectly weighted and adds to that mechanical connection with the car.
The ride is even better than the standard car as well - the 19-inch alloys delivering a bit more comfort over Britain's mish-mash of poor road surfaces compared to the 20-inch wheels on the standard car. That's in the Civic Type R Sport Line's 'Comfort' driving mode and reality is you'll want to stick to that for most of your driving. That's unless you're attacking your favourite stretch of tarmac, which is where you'll want to select 'Sport'. There's also an 'R+' mode, but to really appreciate this you'll want the glass-smooth surface of a race track.
So what's it like when you do find that clear bit of windy road? Plant your foot to the floor and while you won't be greeted with some of the bangs a whizzes that are the trademark of some other hot hatches (and something you'd probably expect a car that looks like this to deliver), there's a assured growl that's joined by the whoosh of the turbo. Fling it into a bend and the level of grip is sensational, while you can happily get the power on coming out of a corner and it'll still feel composed. The brakes are also worth a mention, delivering plenty of feel and power when you need to come to a stop.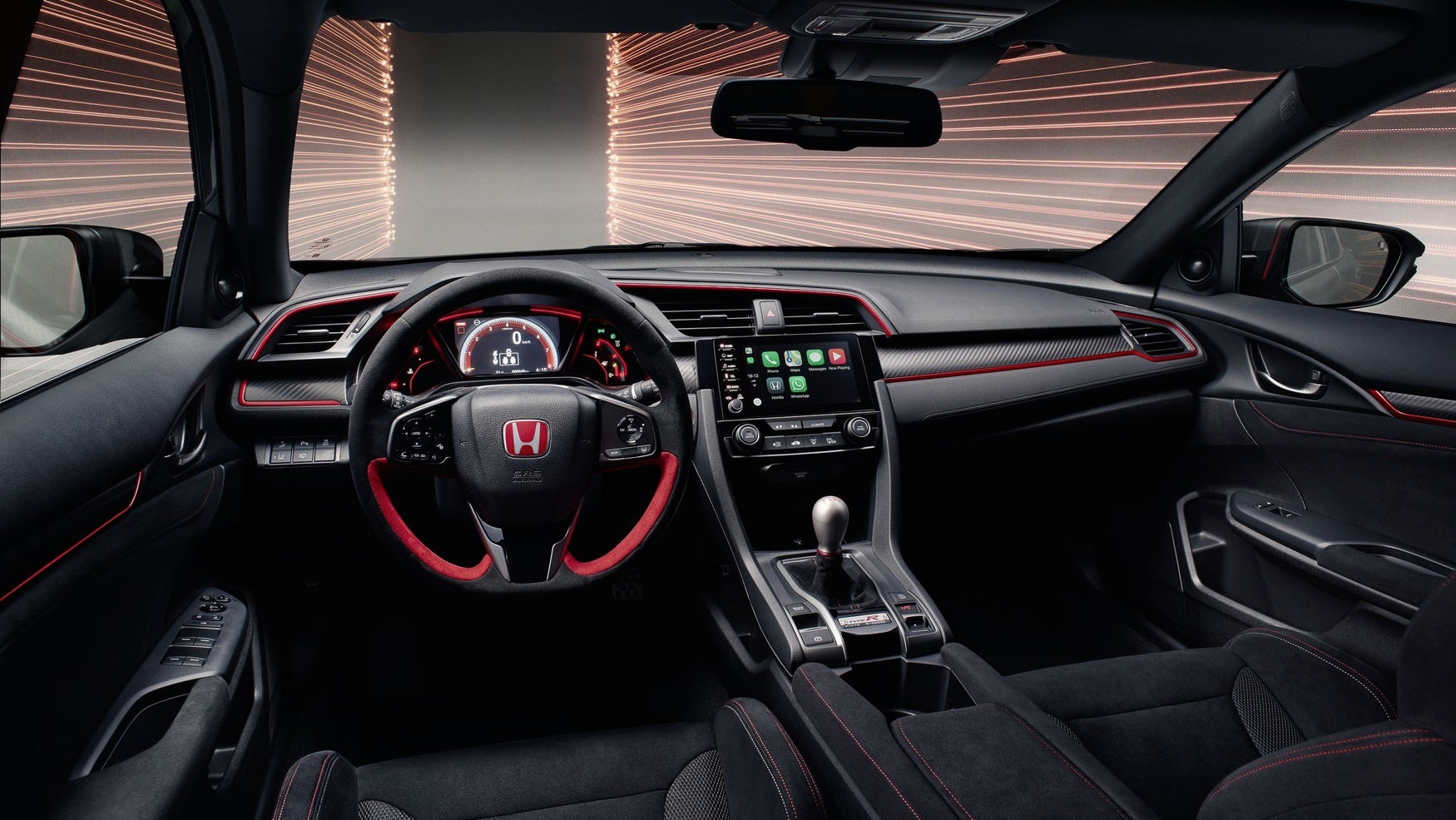 Is the 2021 Honda Civic Type R Sport Line worth the money?
Despite its stunning pace and on-the-button handling, the Honda Civic Type R Sport Line is still a very practical hatchback if you want it to be. And that's the real appeal of a mainstream hot hatch - they can trouble some of the best sports cars on a B-road, but have enough space to cart a family of four (and a dog) at a relatively sedate speed when needed. That means plenty of space in the back with two ISOFIX points and a decent 420-litre boot.
There's lots to like upfront as well. The combination of a low driving position and a gear lever that's placed relatively high up really does work well. The smooth aluminium gear knob is a nice touch too, while the seats are incredibly supportive. The only real complaint is the infotainment system - it feels a little dated, but both Apple CarPlay and Android Auto are standard, so for the most part you'll be able to over come this. And while the view out the back is a little better now that massive wing has gone, you'll still probably want to rely on the rear view camera.
Our Honda Civic Type R Sport Line was priced at £35,950, just £550 more than the standard car thanks to the solid paint, and we reckon that's pretty good value when compared to its rivals. For example, the starting price of a Volkswagen Golf GTI is £34,175, but it's down quite a bit on power at 245PS. What about the Golf R? That's got the same power output at 320PS, but you'll be paying over £40,000 for one new. Pound for pound then there's not much that can touch the Honda Civic Type R Sport Line. One of the very best hot hatches you can buy.
Watch: Honda Civic Type R record lap of Suzuka
Honda Civic Type R Sport Line: the facts
Model tested: Honda Civic Type R Sport Line
Engine: 2.0-litre petrol
Gearbox: six-speed manual
Power/torque: 320PS/ 400Nm
Combined fuel economy: 34mpg
CO2 emissions: 173g/km
Price from: £35,400
As tested: £35,950
Unfortunately Honda's closed the Swindon factory where the Honda Civic Type R is made, and while you're still able to order one new, your best place to find a Civic Type R Sport Line will be on the used market.
Prices for a new Honda Civic Type R Sport Line costs from £35,400.
The Honda Civic Type R Sport Line has to be the best mainstream hot hatch you can buy at the moment - it's a brilliant driving machine. The Mercedes-Benz AMG A 45 S is a brute of a machine, but costs considerably more, while those wanting something a little more affordable will want to check out the Ford Fiesta ST.
Rivals to the Honda Civic Type R Sport Line