First drive: Kia Sportage GT Line S Hybrid
First drive: Kia Sportage GT Line S Hybrid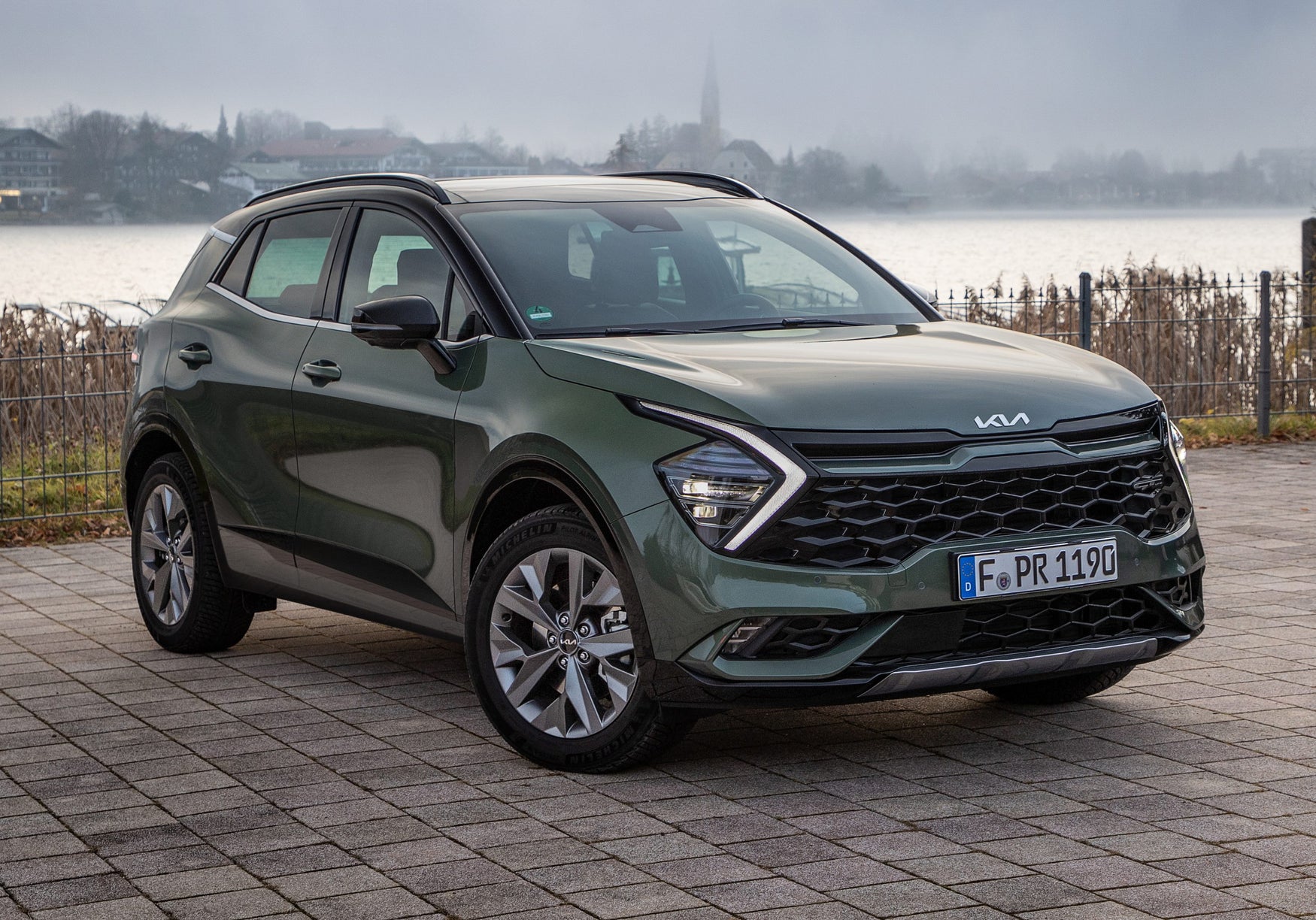 Best bits
Striking looks
Spacious interior has all the latest tech
Hybrid engine is quick and economical
Not so great
Bold styling won't suit everyone
Plug-in hybrid's price strays into premium badge territory
Infotainment screens not as crystal clear as in rivals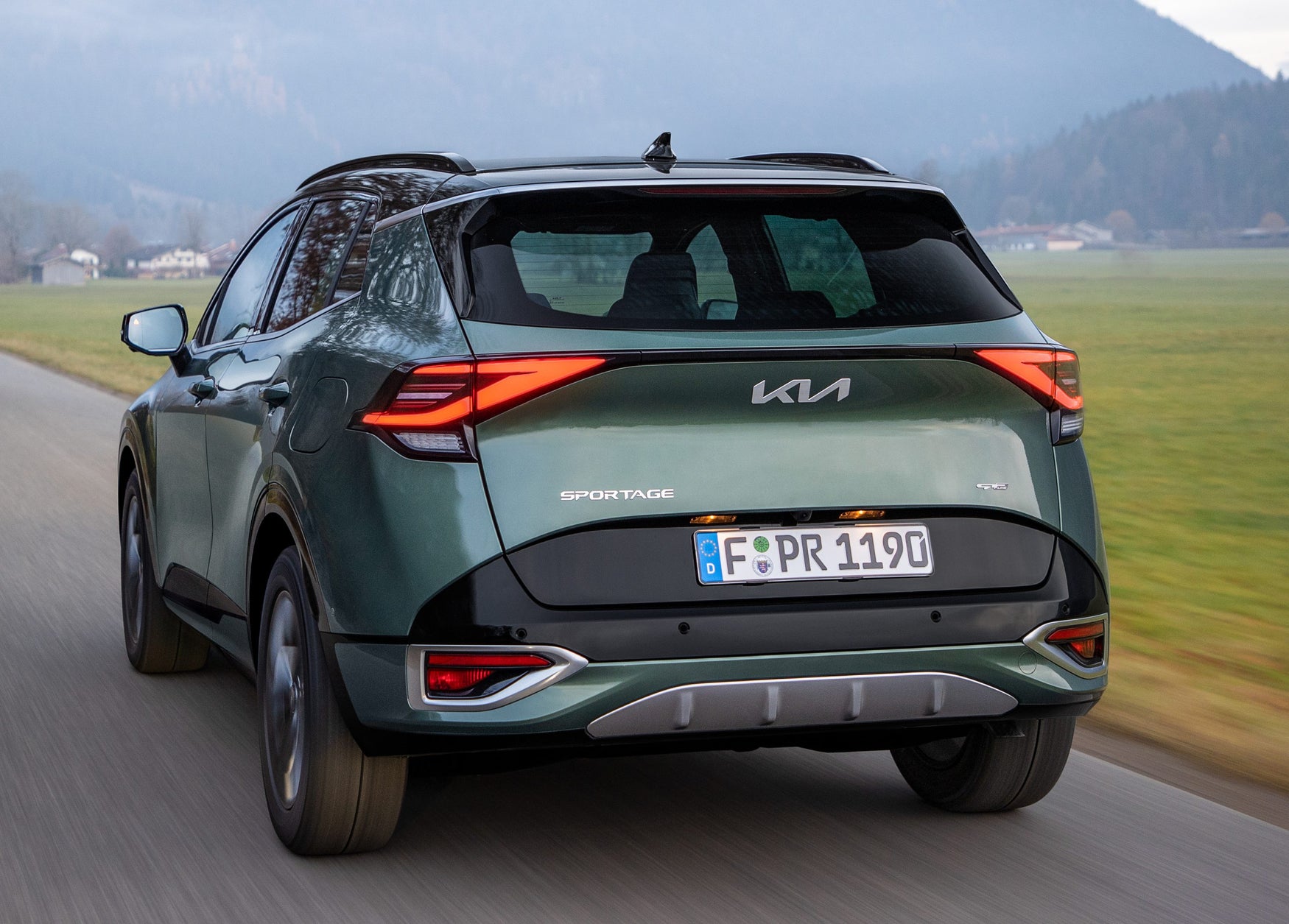 What is it?
The new Kia Sportage is a bit like having a son or daughter who's been dispatched to university dressed like a generic teenager only to return sporting a bold new look that renders them almost completely unrecognisable.
There's really not much to go on that the new Sportage is indeed a Sportage. The old model's smiley face (itself a talking point at launch) and curves replaced with a cheese grater grille, sharp creases and a rear end that looks like it's been pinched by a giant's fingers.
Even the badge is new. Out goes the conventional black-on-white oval and in comes a matt-metal minimalist 'Kia' script that's far too cool for school.
The modern badge and design hint that there are some high-tech tricks going on under the body – it's the first Sportage to be available as a full-blown hybrid or PHEV, gets the latest self-drive technology and has an interior that's soaked in infotainment screens.
What hasn't changed is the competition that still includes cars such as the Volkswagen Tiguan, Skoda Karoq, Hyundai Tucson, Nissan Qashqai, Peugeot 3008 and many, many more.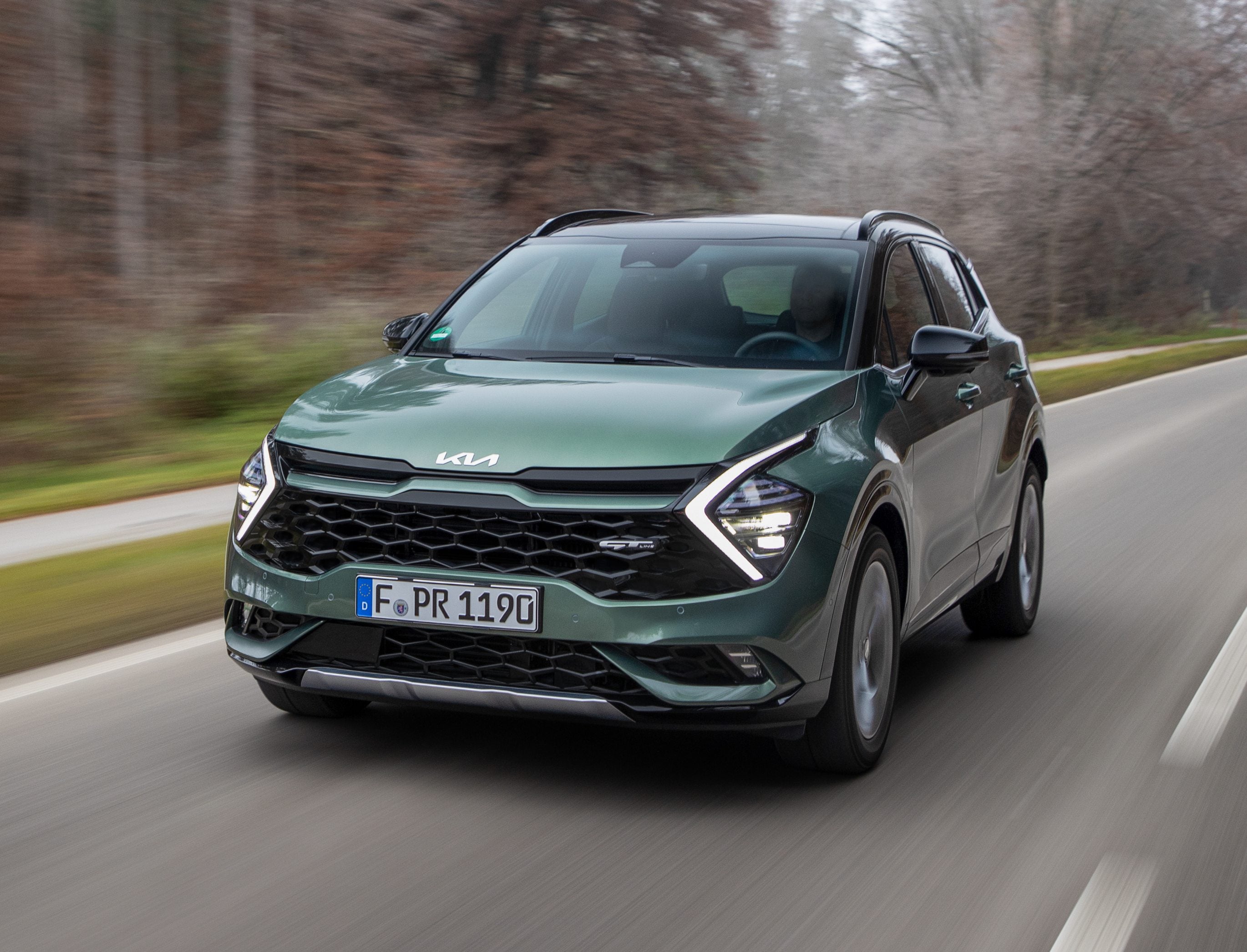 Yep, there's a Sportage under the Judge Dredd inspired styling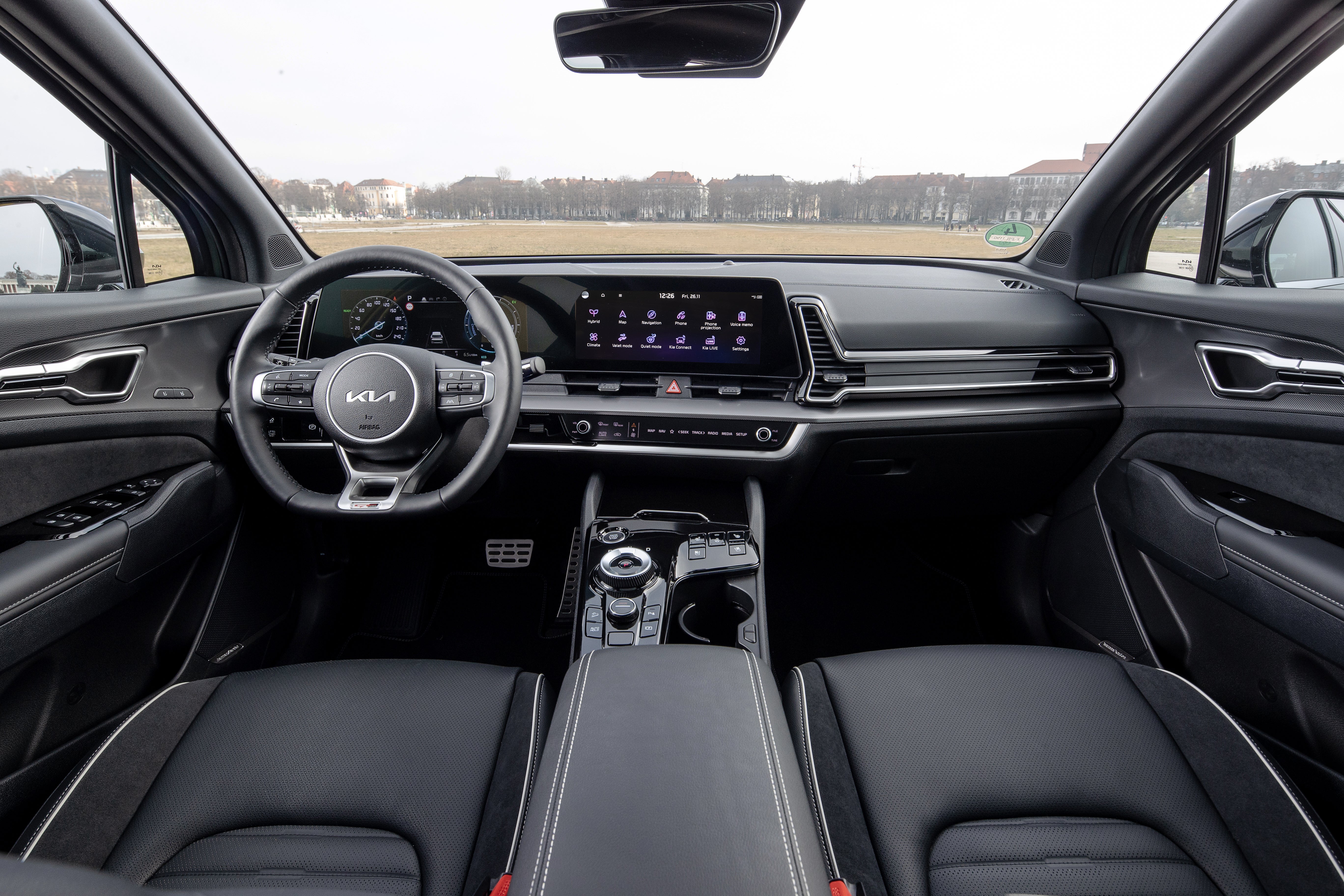 Large infotainment screens are the interior's most striking feature
Futuristic looks are all very well but is it still a great family car?
Make no mistake, the new Kia Sportage is an even better family car than the old model.
From the driver's seat, it feels like a proper SUV with a raised ride height that gives you a decent view of the road ahead. The GT Line S model we drove had electrically adjustable and heated front seats that made getting comfortable easy and offered excellent support on longer journeys.
It's an infotainment fest up front with a large display behind the steering wheel and another display on the centre of the dash that's backed up by a row of dual-purpose digital buttons that sit below. They switch functions between navigation and ventilation.
Quality is good with soft touch materials used in abundance although the Sportage doesn't have quite the same polish as an Audi Q3 or the clean design of the Volkswagen Tiguan and Skoda Karoq.
What it does have is plenty of rear seat space. The Sportage can comfortably accommodate two tall adults in the back – even if you and your front-seat passenger are tall – and both outer seats are fitted with ISOFIX child seat mounts meaning it is ideal for older or younger families.
Plus, it's crammed full of smaller storage spaces that make it easy to keep the cabin tidy and you'll find a wealth of plugs for keeping your gadgets charged.
Swallowing a family's paraphernalia will be no issue for the 590-litre boot, which is larger than all the aforementioned competition bar the Hyundai Tucson (620 litres).
The boot's large load opening and lack of a lip makes cramming it full of heavy luggage easy and you get plenty of handy features like a false floor with room to store the parcel shelf. Drop the back seats and the flat floor means long heavy items can be slid into position easily.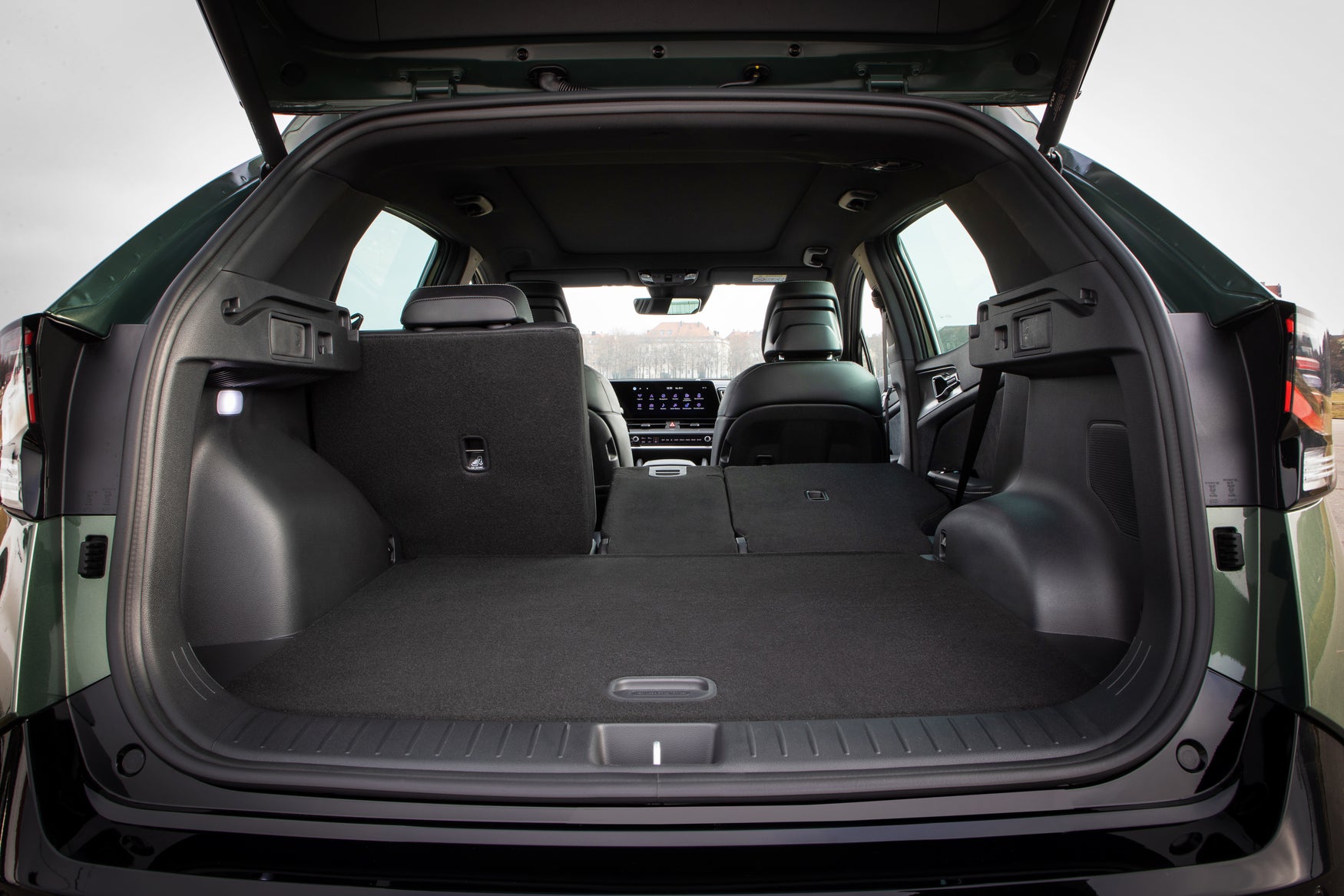 Sounds like a great family car but is it any good to drive?
Good? Yes. Exciting? Not at all.
At the end of the day, if you're looking for a practical family car, pin sharp handling will likely languish at the bottom of your priority list but if you're looking for comfort and safety, the Kia Sportage has that in spades.
We've only driven the Kia Sportage in hybrid form, albeit it was a German car with all-weather tyres and adjustable dampers that won't be available in the UK. Nevertheless, it's clear why Kia expects the hybrid model to be popular here.
Its hybrid powertrain can run on pure electricity in and out of town returning 40mpg as you do it - not bad for a mid-sized petrol SUV – while pushing hard on the accelerator summons impressive performance for spearing past slower traffic.
It feels most at home on the motorway where refinement is excellent and the handy blind-spot camera – which beams back an image of the car's flanks onto the screen behind the steering wheel – is an excellent safety feature. It's a quiet car for long distances and the autonomous driving aids make smooth, reassuring inputs.
It's even pretty decent in town. You get a great view out the back and from the large wing mirrors and the optional 360-degree parking camera super imposes a 3D image of the car on to the centre screen so even tight spaces are easy to squeeze into.
The same cameras will be handy for off-roading, too, and while we had no chance to test it, the Sportage is available with four-wheel drive that comes complete with presets for driving in snow, mud and sand.
As a result, while the the new car may look completely different to the old Kia Sportage it preserves or improves that car's reputation as a great allrounder, while nibbling into the sales of premium SUVs whose buyers are looking for a bargain.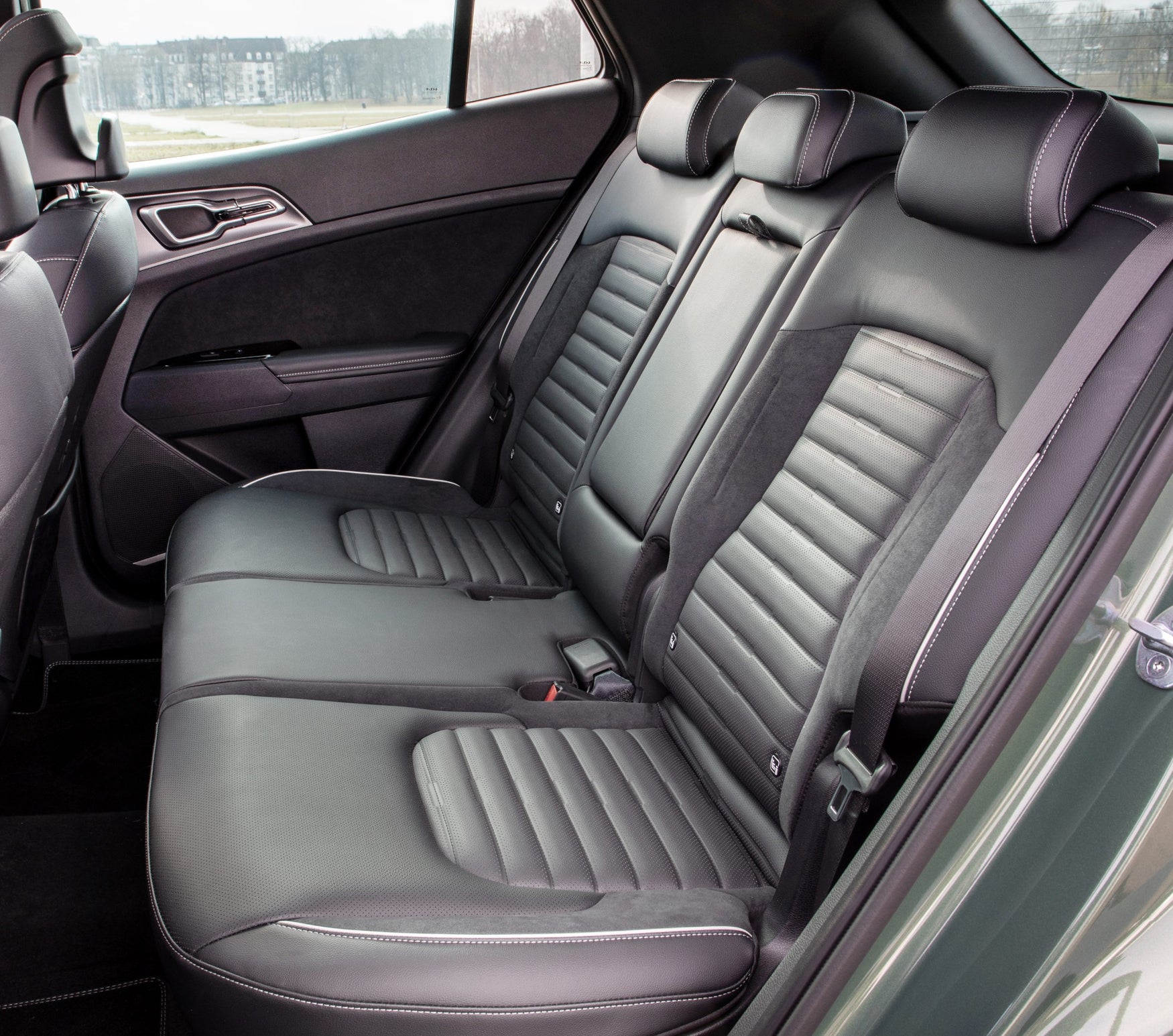 Watch: Kia Sportage premier
Kia Sportage: the facts
Model tested: GT Line Hybrid
Engine: 1.6-litre petrol-electric hybrid
Gearbox: six-speed auto
Power/torque: 226PS/350Nm
Combined fuel economy: 45.8mpg
CO2 emissions: 140g/km
Price from: £40,245
As tested: NA (not UK specification)
The Kia Sportage has been completely redesigned for 2022 with a cheese-grater grille and creases that replace the curves of the old model.
The 2022 Kia Sportage is 4515mm long.
Yes, the new Kia Sportage went on sale in the UK in January 2022.