New Peugeot 408 revealed: price, specs and release date
New Peugeot 408 revealed: price, specs and release date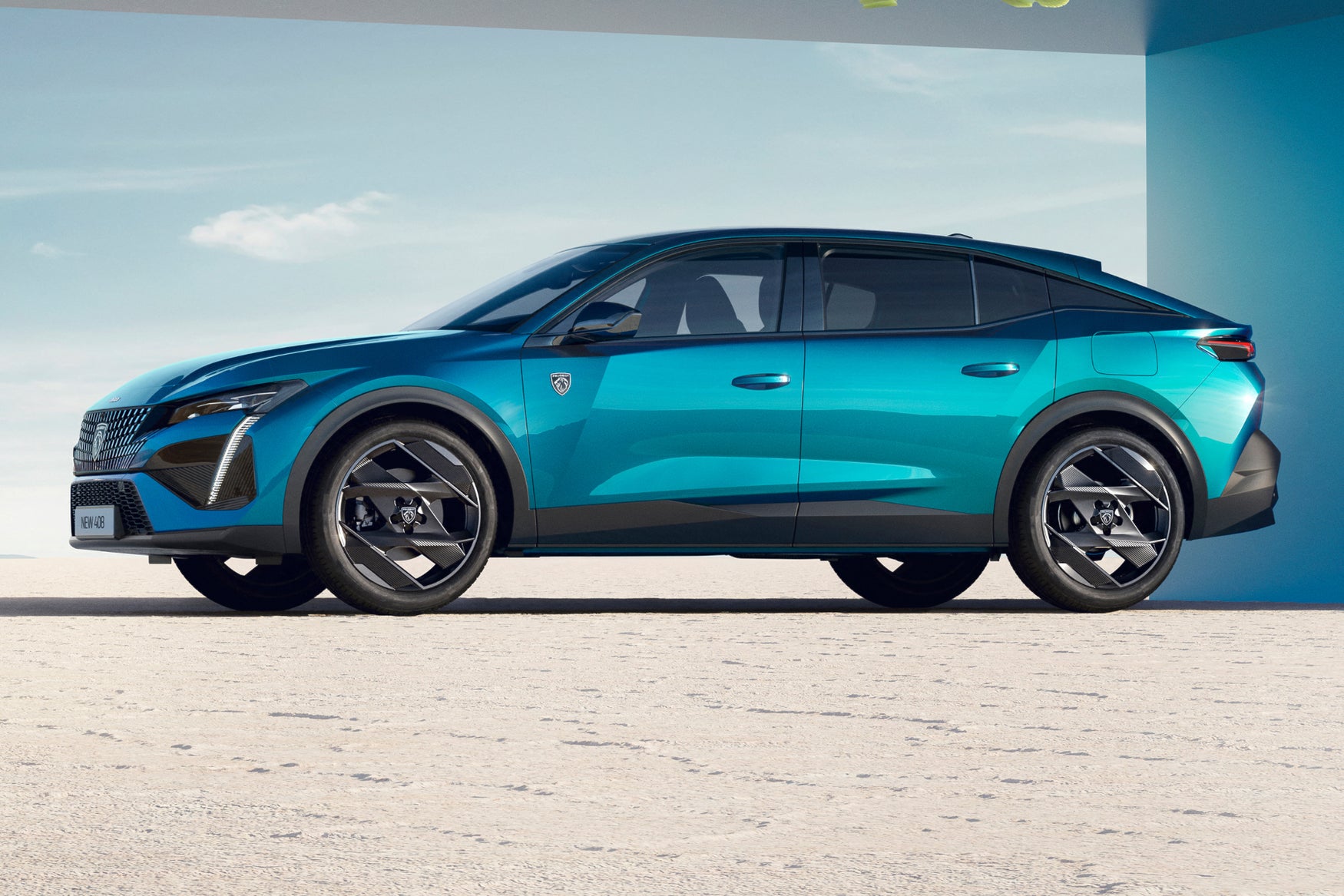 The all-new Peugeot 408 blends elements of a coupe, an SUV, a hatchback and a saloon into one striking car.
Revealed for the first time ahead of sales beginning later this year, the five-door Peugeot 408 is an innovative new model sitting between the 3008 SUV and the 508 large family car.
Despite its sloping roofline and design-led approach Peugeot claims it's spacious and has a generously-sized boot. It's powered at launch by a pair of plug-in hybrids and a pure petrol version, but there will be an electric Peugeot 408 following soon after.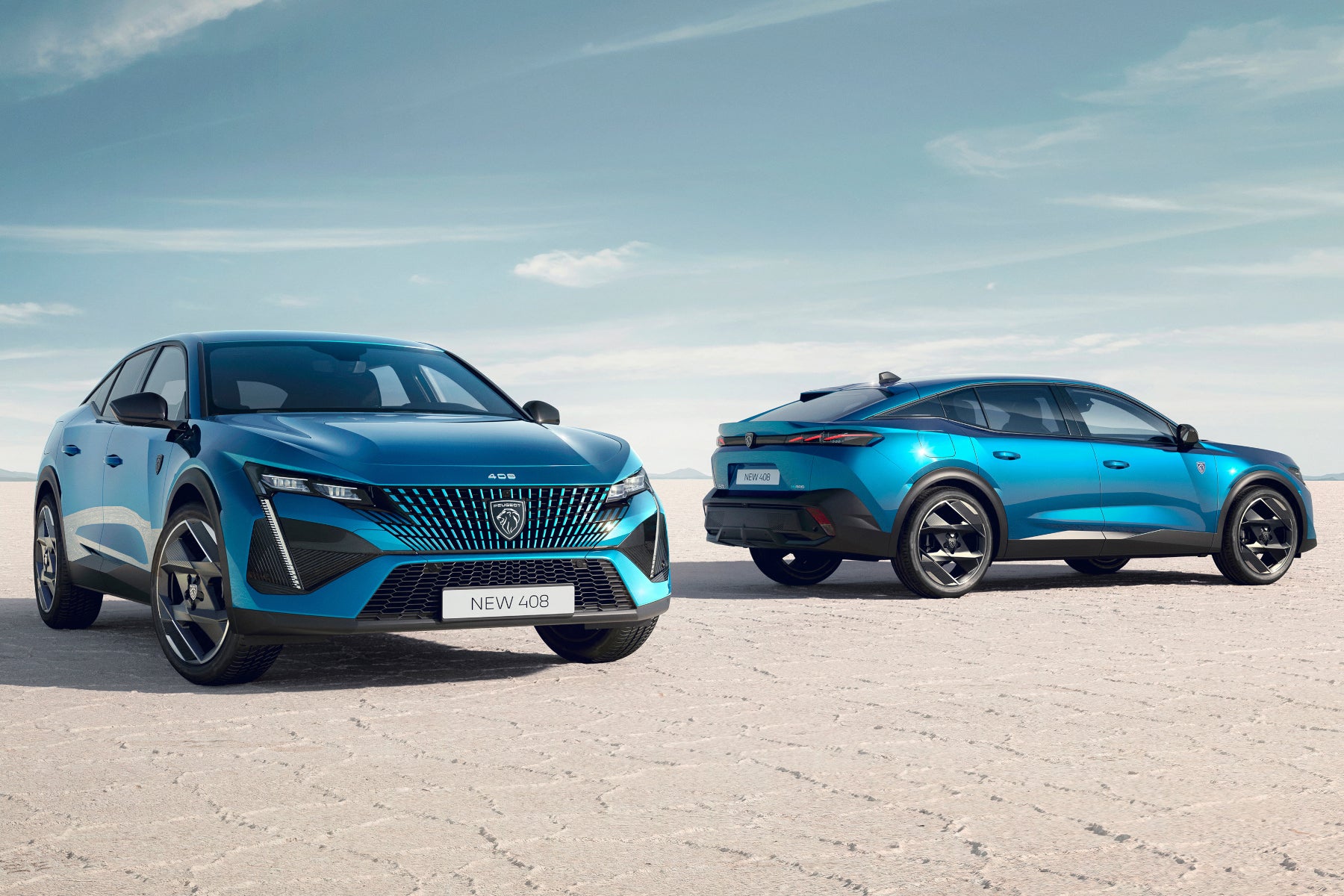 The Peugeot 408 is a new type of bodystyle for the French brand, blending several categories into one model.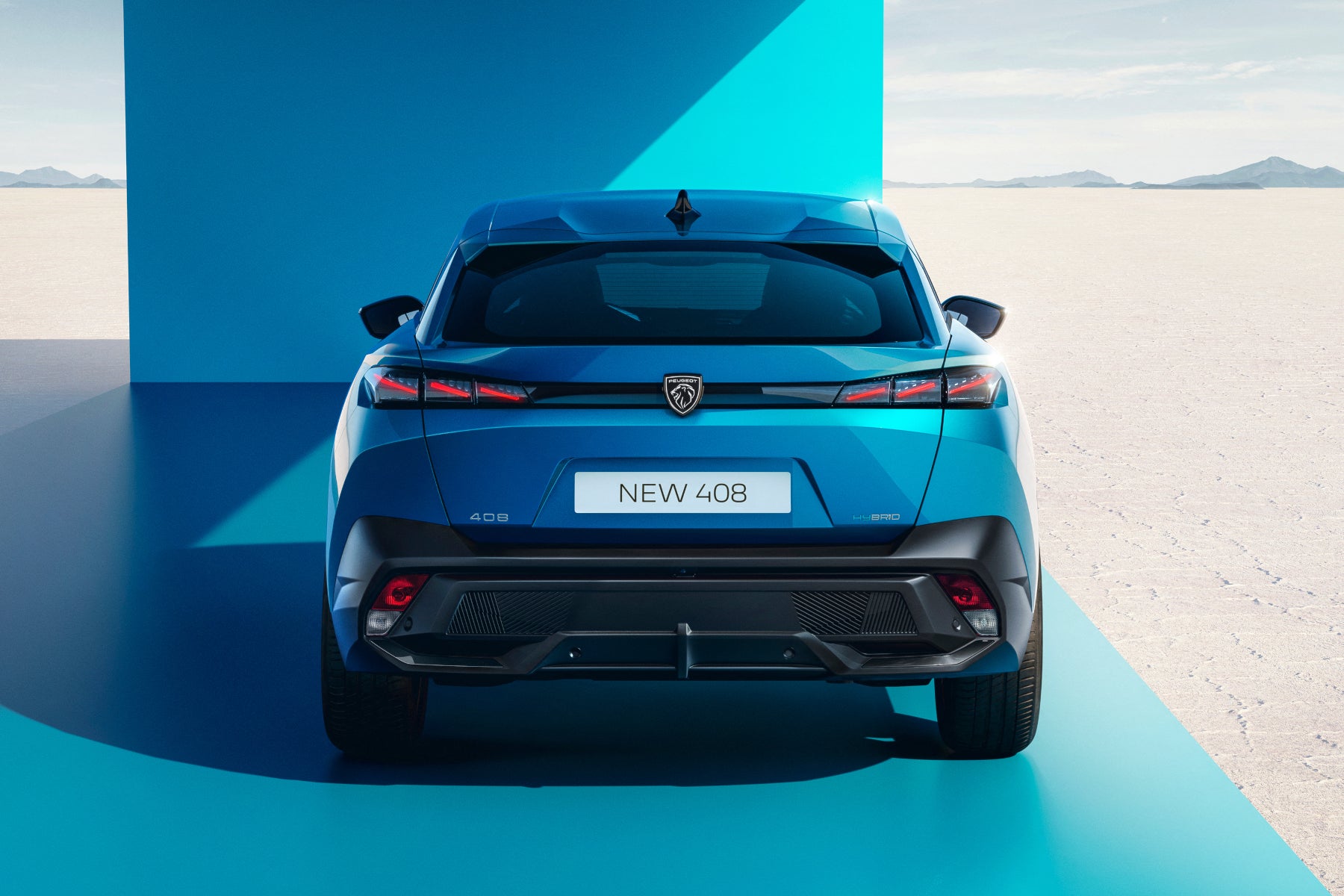 It sits above the Peugeot 3008 and is longer and wider, while offering more space than the 508 flagship.
2022 Peugeot 408: price, rivals and release date
The new Peugeot 408 is expected to go on sale before 2022 is out, but the brand says examples won't arrive in showrooms until early 2023. It'll be sold in various global markets, but primarily in Europe and China.
Pricing has yet to be detailed, but we can make an educated guess as we know the 408 is designed to sit above Peugeot's new 308 and the 3008, and somewhat below the flagship 508 saloon. Depending on what trim levels the 408 comes in, it should start at between £28,000-30,000.
That also puts it in close competition with the new Citroen C5 X, a platform-sharing and similarly segment-crossing model that serves as Citroen's current flagship. The Peugeot 408 is more saloon than SUV (hence the single '0' in its name), so rivals include the Volkswagen Passat and Vauxhall Insignia.
However, those cars compete more directly with the 508, so the list of key rivals for the 408 is a bit blurred. You can include coupe-SUVs such as the Cupra Formentor and Renault Arkana, more upmarket models such as the BMW X4 and Audi Q5 Sportback.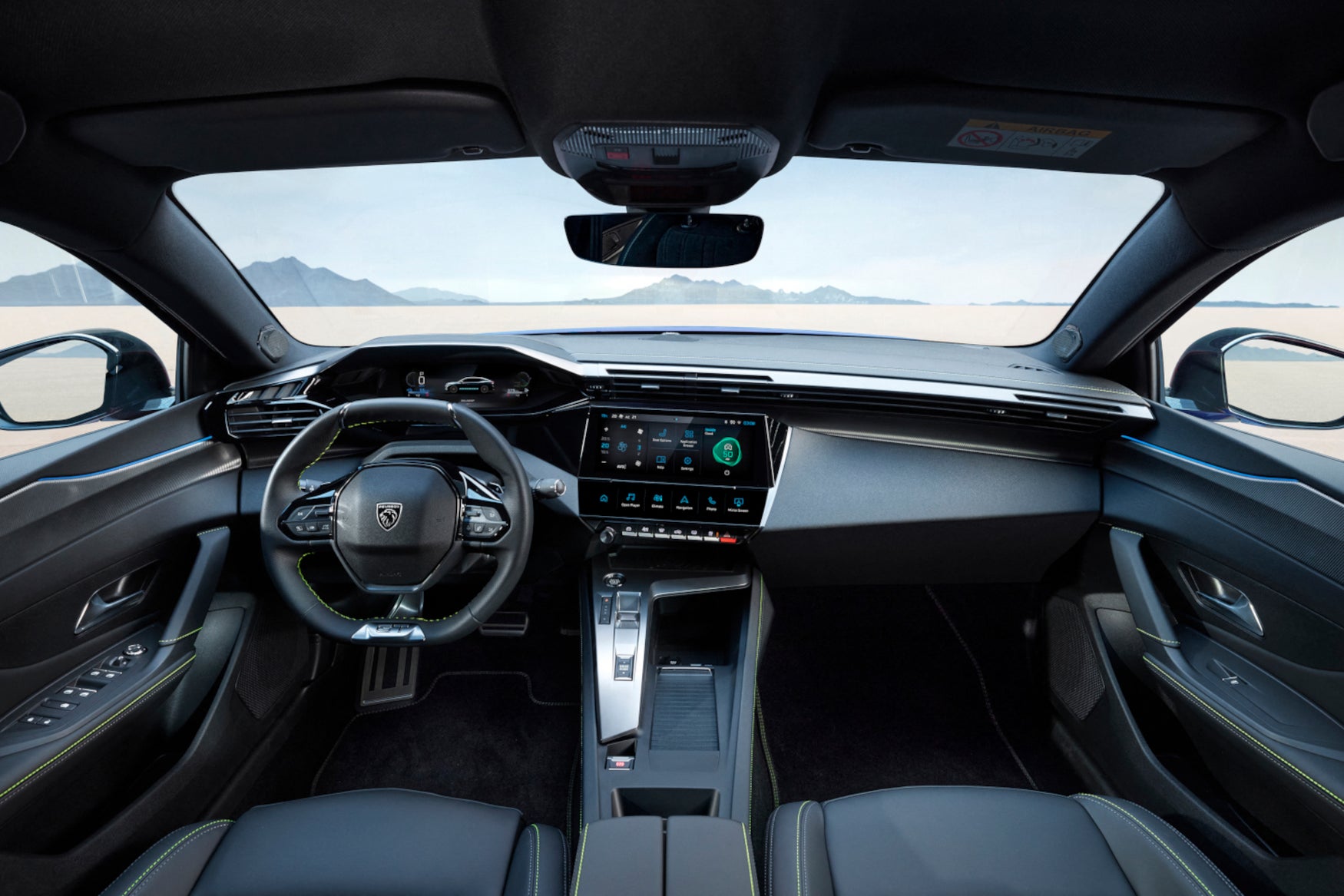 2022 Peugeot 408: Exterior and interior design
The new Peugeot 408 is a pretty groundbreaking shape - that is until you realise how closely related it is to the Citroen C5 X. Regardless, though, the 408's design is striking, with a curvaceous rear-end not too dissimilar to the much more expensive Lamborghini Urus.
You also get a sloping, low roofline and narrow side glass, plus a butch, rising shoulderline and wide wheelarches. At the front the shape is more familiar, with the same dramatic grille design and fang-like LED lights as the 308 hatchback. Wheel sizes reach 20 inches on top-sped models.
It'll certainly stand out in a sea of more conventional SUVs and saloons. Peugeot reckons it will appeal most to 'active couples' looking to move away from mass-market hatchbacks into a more upmarket, designer model - without sacrificing the practicality they'll need if they have children.
The 408 sits on the third generation of the EMP2 platform, shared among the Stellantis brands. Its external dimensions make it 4690mm long, 1859mm wide and 1480mm tall. that makes it a full 243mm longer than a Peugeot 3008, while being 33mm wider yet 140mm lower to the ground.
The Citroen C5 X is larger still, however, with a similar width and height but a length of 4805mm. The Peugeot, then, is more about design than practicality.
That doesn't mean it'll be cramped, though, according to Peugeot. Rear seat accommodation is described as "spacious", while the 536-litre boot is certainly big enough to compete with most family SUVs.
Inside the Peugeot 408 gets the latest version of the brand's driver-focused i-Cockpit dashboard layout, with an emphasis on quality materials and connectivity according to the brand. The layout looks similar to the new 308, with Allure trim and above featuring a 10-inch touchscreen flanked by 'i-toggle' customisable shortcut buttons.
There's also a digital instrument display, with 3D technology on GT trim. Of course, the 408 gets a suite of new driver assist functions and safety features from nine radars and six cameras mounted around the car.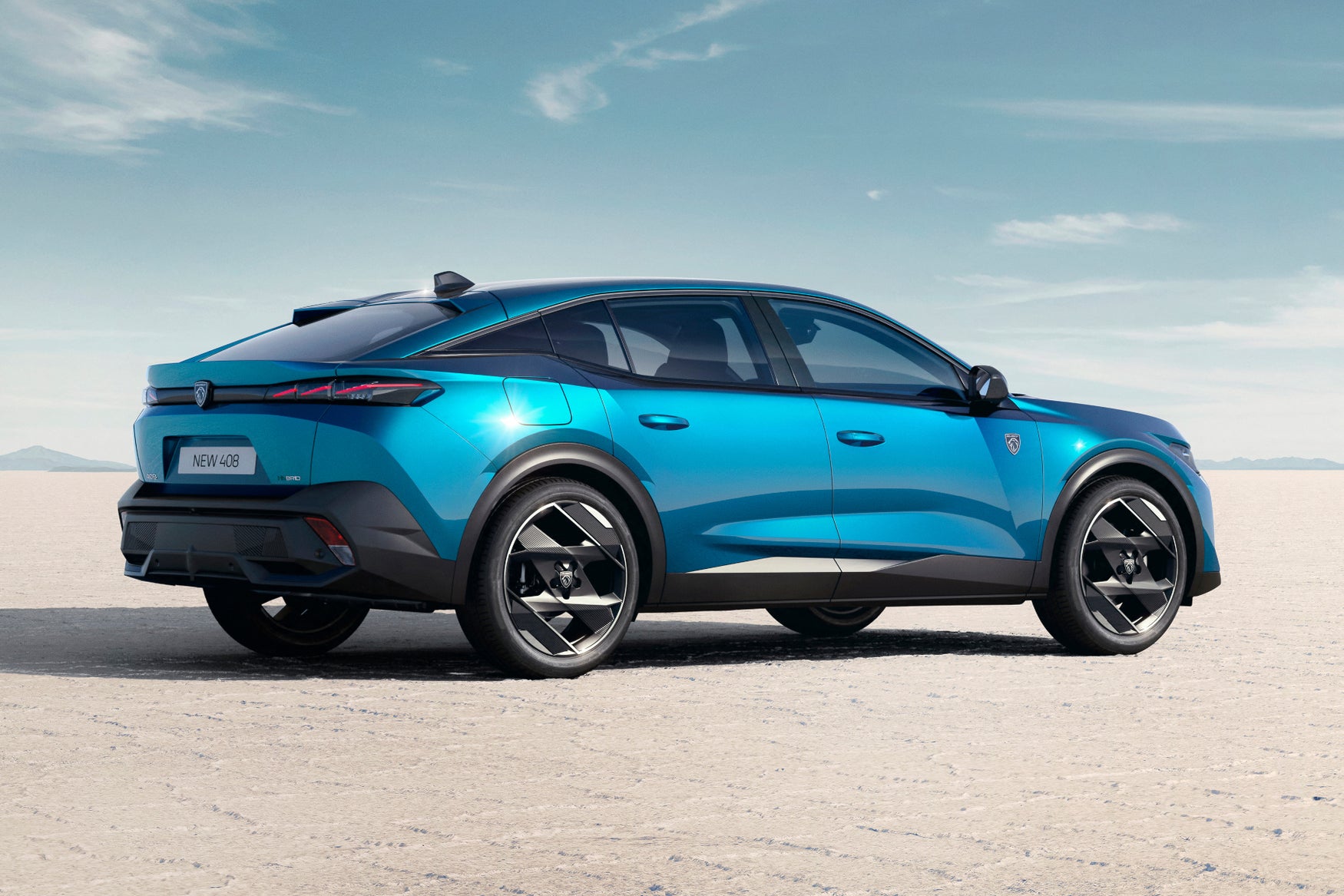 2022 Peugeot 408: Engines, hybrid models and specs
Sitting at the bottom of the Peugeot 408 range is the familiar 1.2-litre PureTech 130 petrol engine, found in a variety of Stellantis models. With a kerbweight of 1396kg, this is the lightest model available, and it's pared solely with an eight-speed automatic gearbox.
Two plug-in hybrid Peugeot 408s will be offered, too, much like the 308 below it. There's an entry-level model with 180PS, and a pricier 225PS version that'll likely be offered in top trims only. Although we don't yet have efficiency or range figures yet, expect extremely competitive MPG numbers and an electric range of at least 35 miles.
That's not all, however. Peugeot has confirmed that an all-electric 408 will be offered in due course. It probably won't arrive for several months after the petrol and hybrid versions, but expect a range of about 250 miles or more.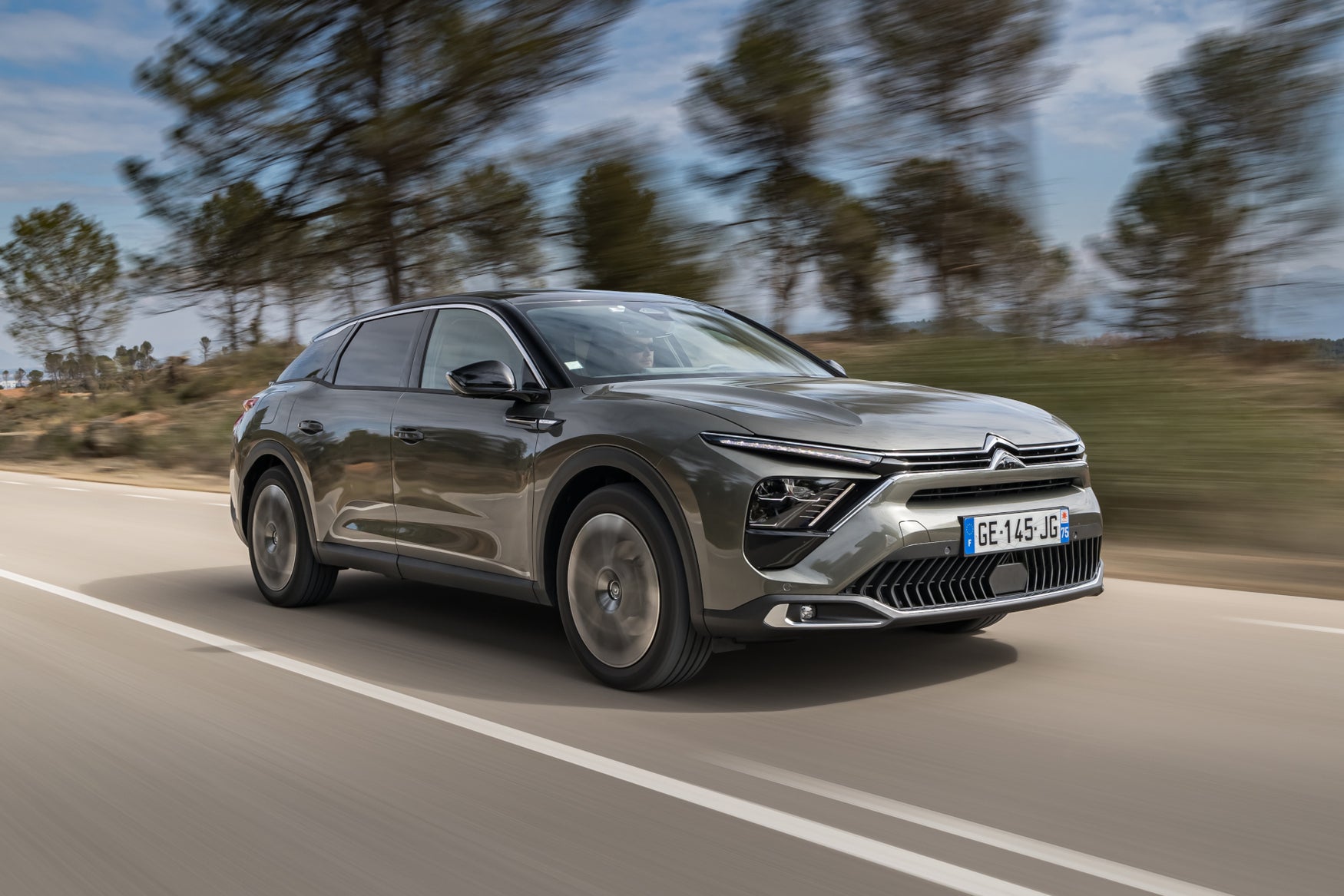 Can't wait for the Peugeot 408? You'll want to check out the Citroen C5 X.
If you like the idea of the Peugeot 408 but can't wait until 2023 for one to land on your driveway, why not have a look at the Citroen C5 X? It shares the same engines, the same platform and technology and similar styling as the 408, but with a more practicality-focused design. We really like the C5 X - it's as quirky and different as a flagship Citroen should be, but it has plenty of substance including loads of space, a very comfortable and refined right and the best technology that modern Citroens have ever fielded. It's well worth a look.
Looking for more new car news?
We have the latest 2022 new car news on upcoming models such as the new Polestar 3 electric SUV, the latest BMW X1 and electric iX1 and the new generation Range Rover Sport.
Peugeot has yet to release official pricing for the Peugeot 408, but we would expect it to start from under £30,000 when it goes on sale later this year.
It will be eventually. Peugeot will first launch the 408 with a petrol engine and two plug-in hybrids. But during 2023 a fully electric model will launch.
Not really. It might have pumped up looked an a slightly raised ride height, but Peugeot is marketing the 408 as an alternative to traditional large hatchbacks and saloons, with a coupe-like body.