New Dacia Bigster: prices, specs & release date
New Dacia Bigster: prices, specs & release date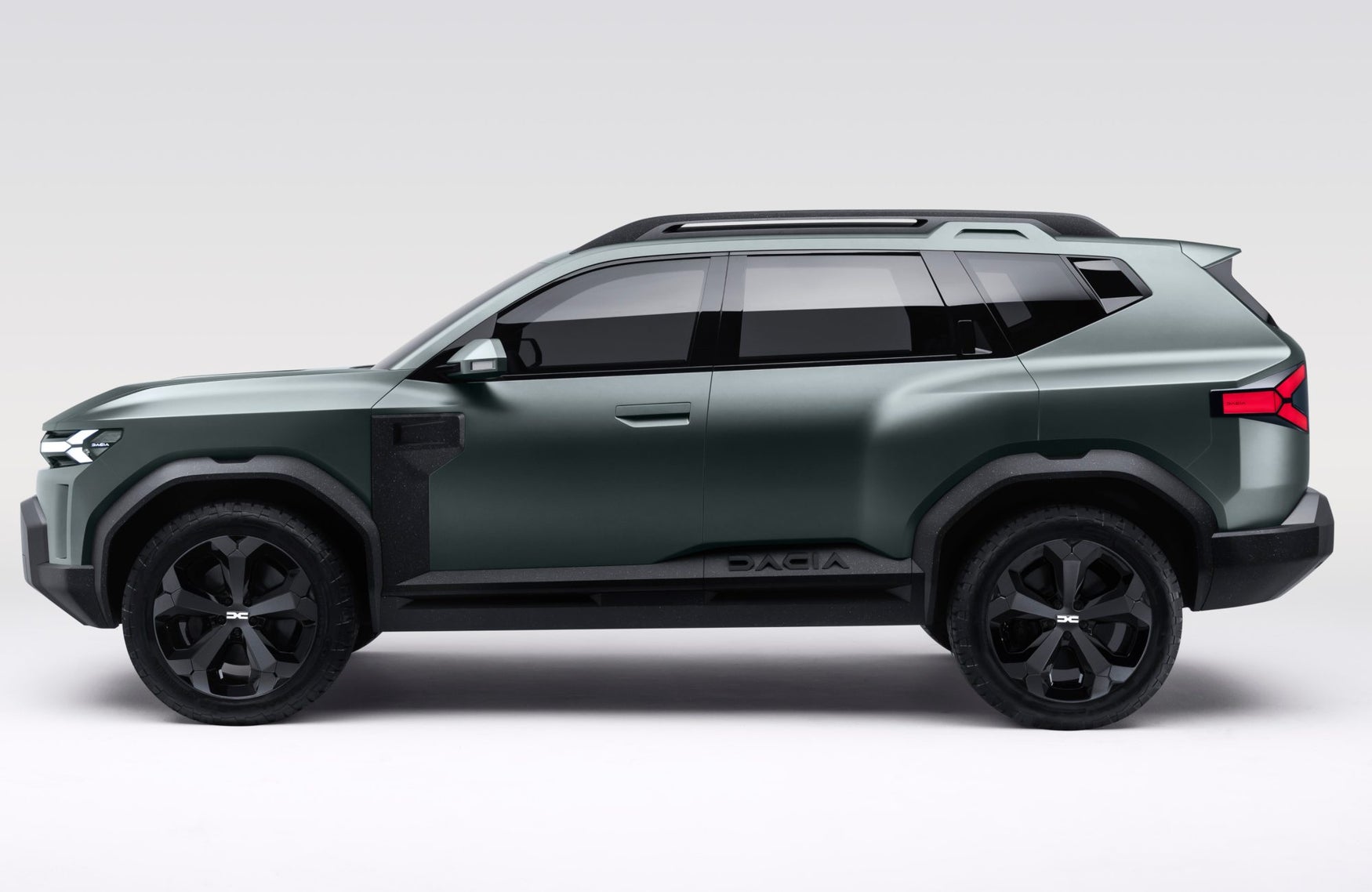 The Dacia Bigster will top the Romanian firm's range sitting above cars like the Sandero, Jogger and Duster.
The Bigster will reinforce Dacia's reputation for offering exceptional value by giving you a plug-in hybrid, seven-seater SUV at a fraction of the price one of its competitors would ask. It'll rival small SUVs like the Volkswagen T-Cross in price while being closer to the much larger Tiguan in terms of size.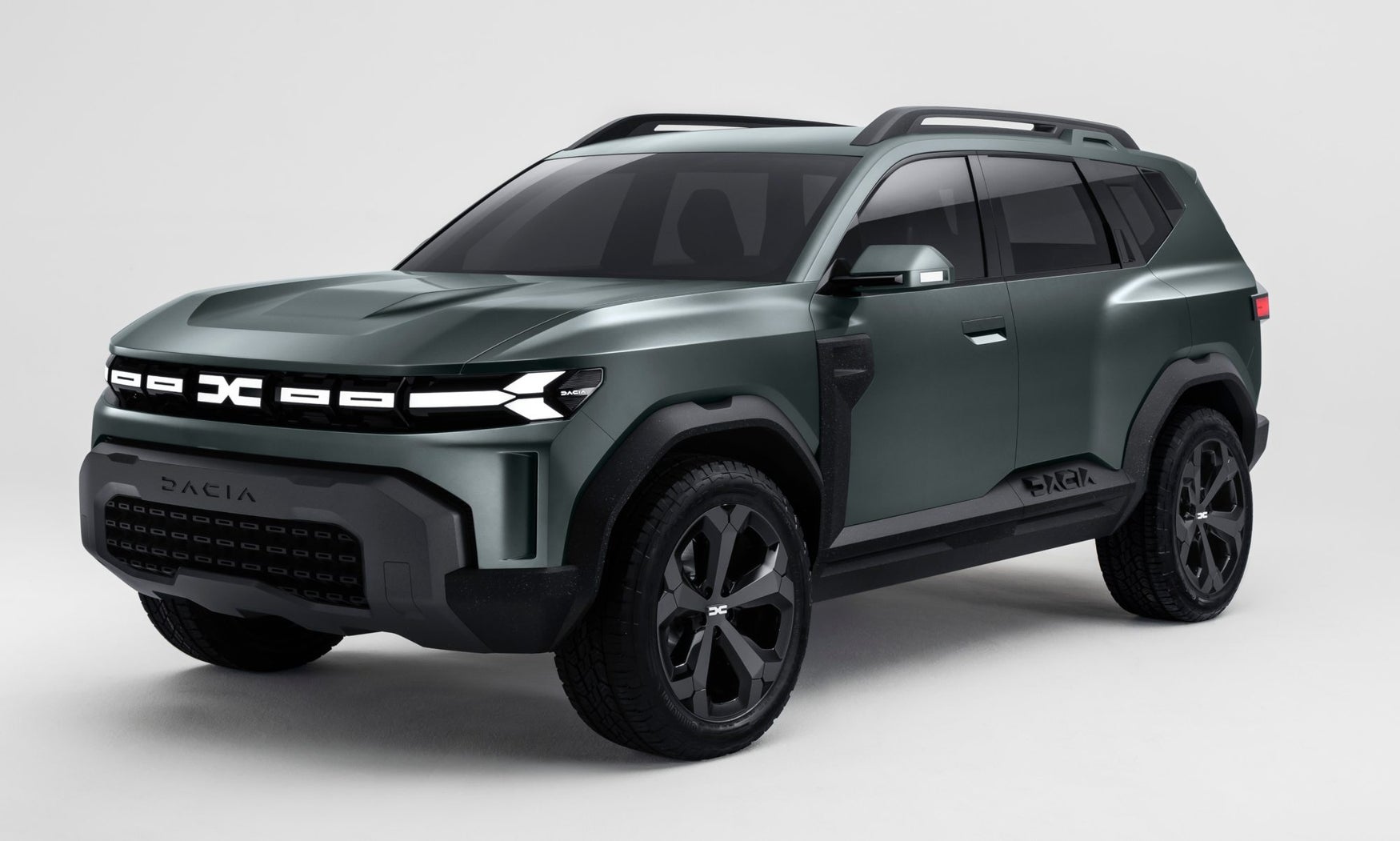 2022 Dacia Bigster price and release date
The Dacia Bigster is targeting a £20,000 entry price meaning this large, practical and family-friendly SUV will cost the same as a tiny crossover. That said, specifications will be basic on entry-level models, high-end PHEV versions will cost closer to £30,000.
Nevertheless, the Bigster is set to be bigger than the Kia Sportage which has a £26,000 starting price and tops out at a heady £45,000 for a top-of-the-range model.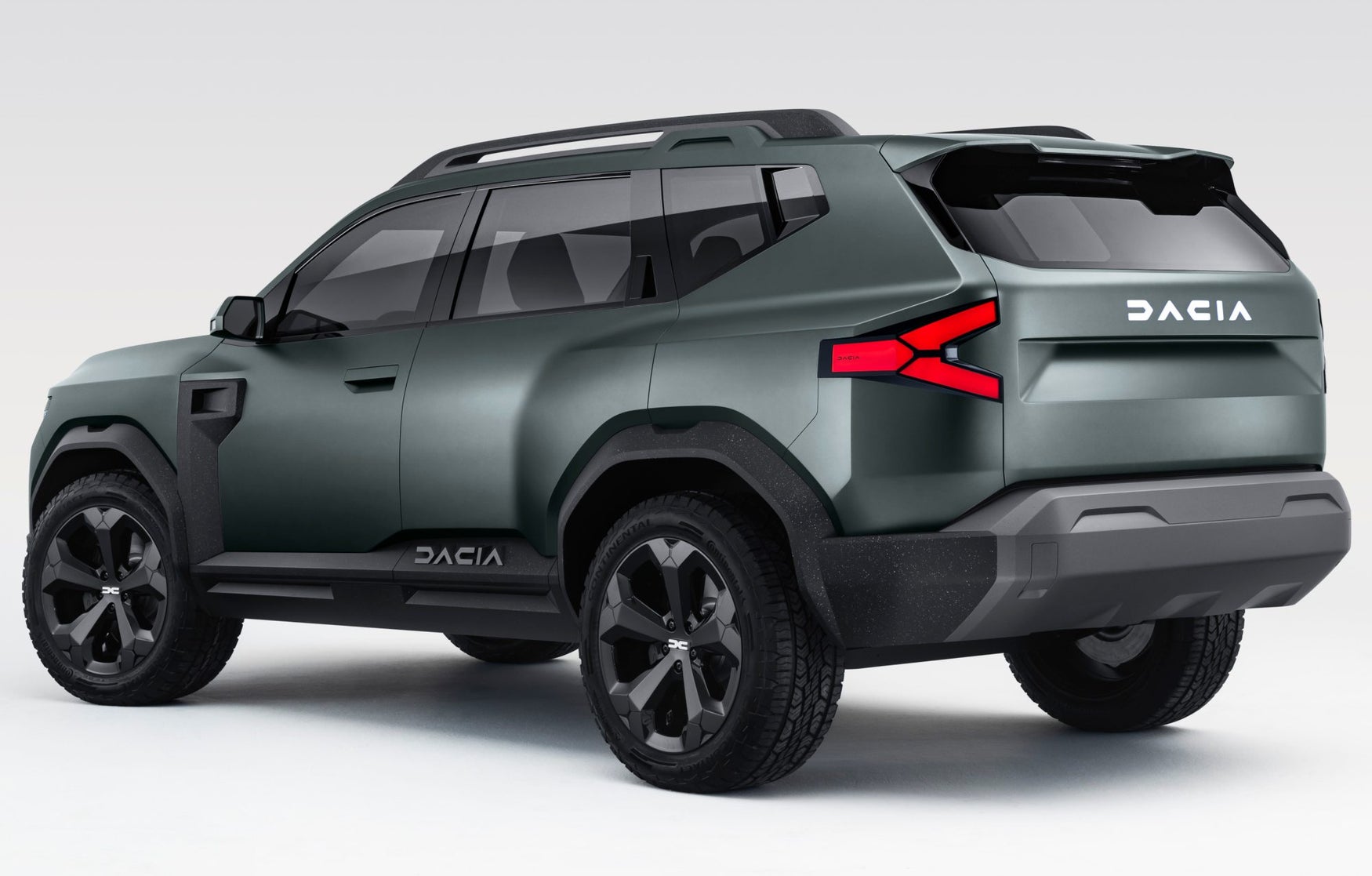 2022 Dacia Bigster styling and design
If you're sick of seeing flash SUVs with huge chrome grilles, look-at-me paint jobs, more lights than a Christmas and wheels the size of dustpan lids, you'll find the Dacia Bigster is a refreshing change.
Dacia calls its design philosophy 'genuine', it builds cheap cars and it makes no to attempt to hide it. In the Bigster, that means you can expect to find plenty of unpainted exterior plastics that are cheaper to make but also more resistant to bumps and scrapes. You'll also likely choose paint colours from a limited palette to keep prices low.
Rugged appeal will be the order of the day with the Bigster, so it'll get a chunky black plastic grille, roof bars that make it easy to fit cycle racks and roof boxes and boxed wheel arches that make it solid, housing relatively small wheels (steel on basic models) with the option to fit chunky all-weather tyres.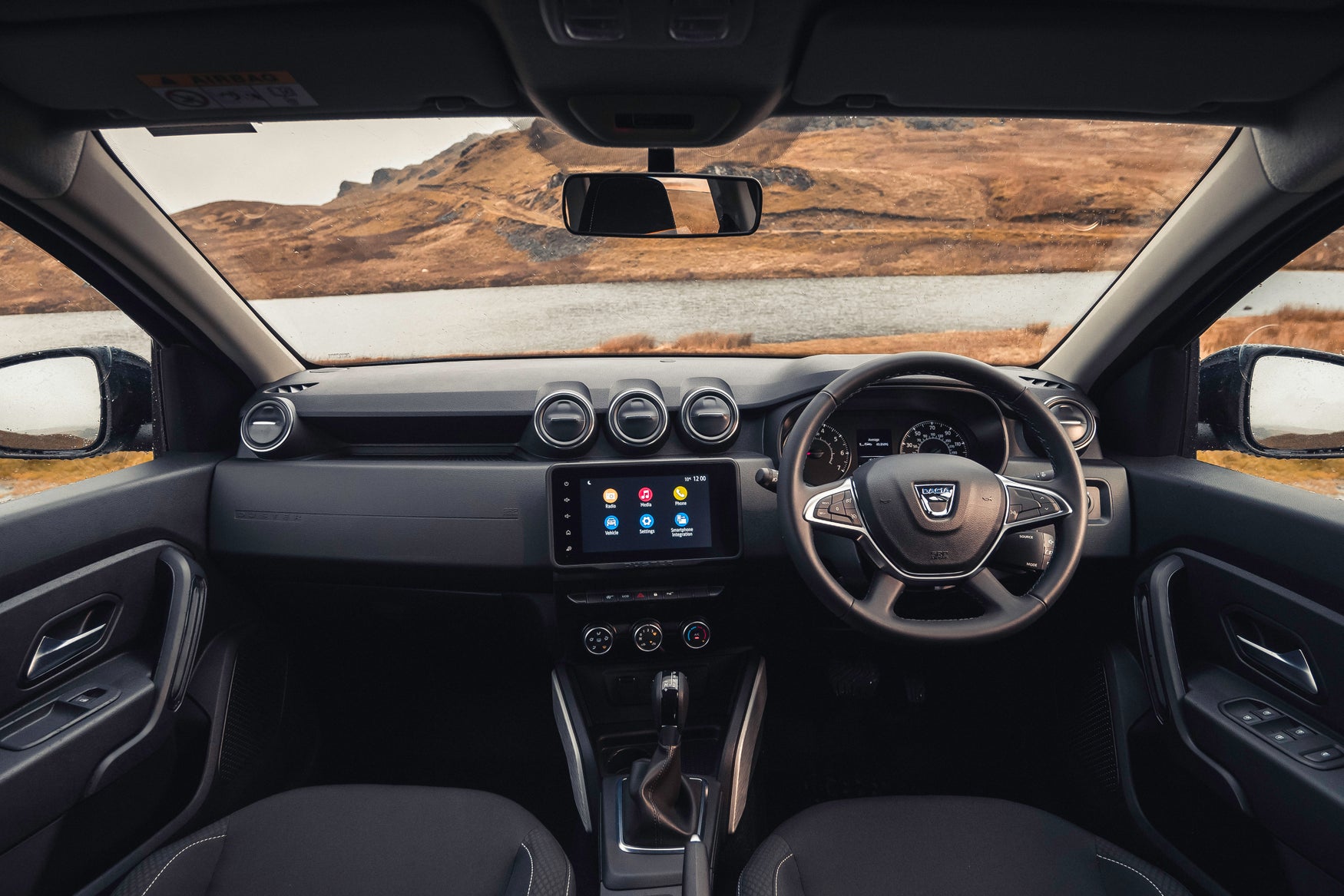 2022 Dacia Bigster interior
The Dacia Bigster's interior will follow the same nothing-too-fancy ethos as the exterior.
Spongy plastics, meatl/wood/carbon fibre trims, soft high-end leather… you'll find none of them inside the Dacia Bigster. Nope, steely grey coloured plastics (which will be about as hard as their metallic namesake) will be the order of the day to get the Bigster in at that magic £20,000 price point. You can expect it to look similar to the Dacia Duster's cabin pictured.
Should you care? For the money, no, not at all. And on the bright side, the days of Dacia selling you a car with no radio are behind us, you can expect the Bigster to get basic kit like air-con and a simple infotainment screen with Apple CarPlay and Android Auto as standard.
'Luxury' will be found in the vast amount of space you get for your money. Expect the Dacia to carry four adults in absolute comfort, while the third row will be suitable for kids all the time and adults on shorter journeys.
How about boot space? Well, 500 litres would be around the class average but Dacia does tend to give you lots of luggage-hauling capacity for your money, so 650 litres is possible.
Naturally, you can forget about thick carpets and bright-white LED load-bay lighting, thin carpets and yellow filament illumination will be the order of the day.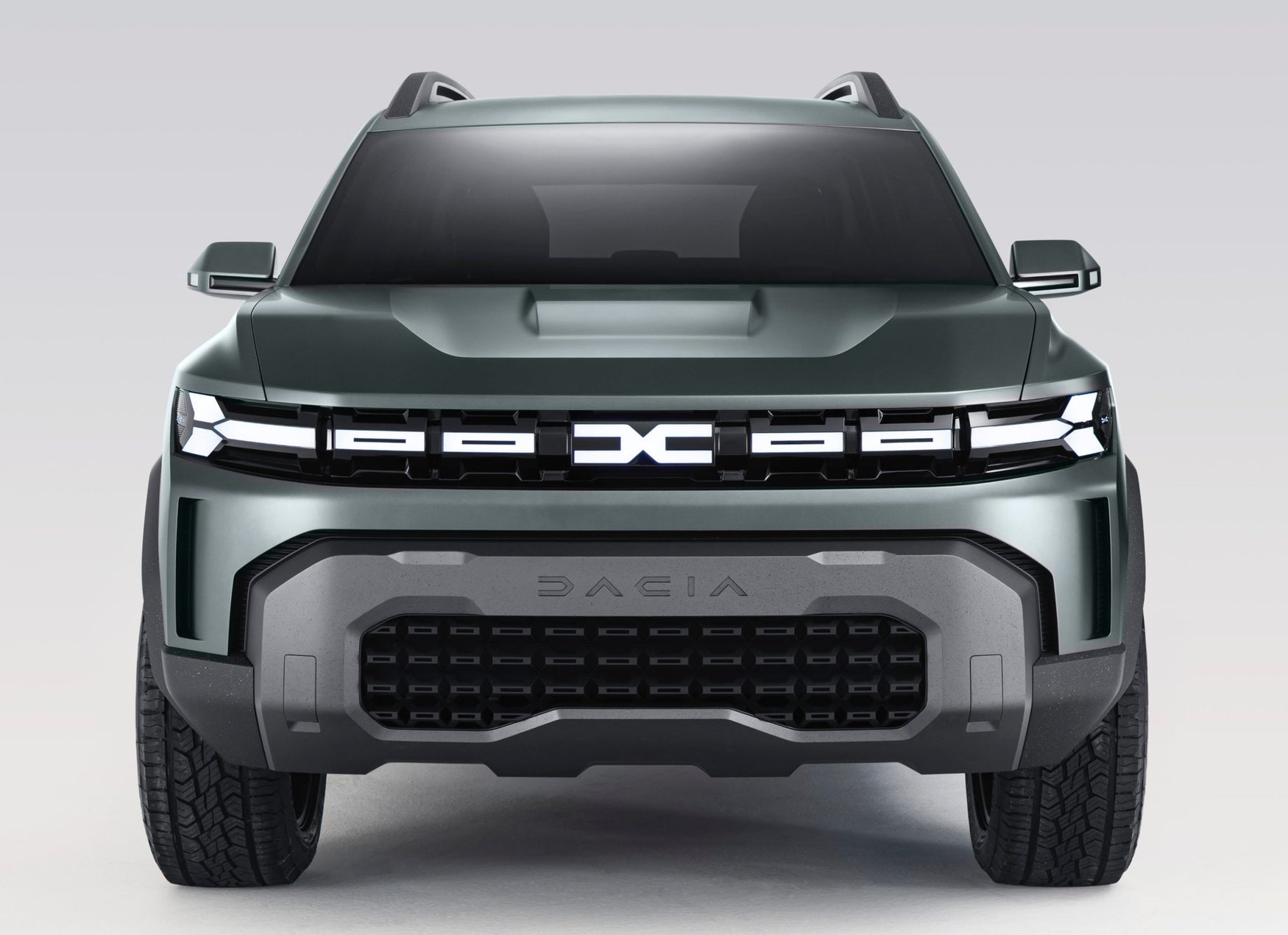 2022 Dacia Bigster PHEV and engines
The Dacia Duster will share its chassis with the Renault Captur, so we have a pretty good idea what engines it is likely to use. The bedrock of the range will take the form of Renault's 1.0-litre three-cylinder petrol, which produces up to 130PS in the Captur.
Performance will not be earth-shattering, but with the car full of family and stuff, that's unlikely to be an issue. What's more likely to be of concern is fuel economy and you can expect the Bigster to return 40mpg or thereabouts – not bad for a big petrol-powered SUV.
Want a better figure? Then you'll want the PHEV model that Dacia has said is also planned. It'll likely use the Captur's 1.6-litre plug-in hybrid engine that produces 160PS and gives the Renault an electric range of around 30 miles. Keep the battery charged and that could save you a fortune if you do lots of short trips.
Diesel is also likely and – if the Duster is anything to go by – the diesel version could be the only Bigster to be offered with four-wheel drive, giving it the ability to back up its rugged looks.
A seven-speed dual-clutch automatic gearbox will likely also be offered on mid-range models and above.
Find a used Dacia Duster for sale
If all this talk of the Bigster has got you pining for a rugged Dacia but you can't wait until the end of 2022, the Dacia Duster could be the answer. It can hold four adults comfortably and has a generous boot capacity for its size. Go for a mid-range model and you get all the equipment you really need. The current model went on sale in 2017 and is worth looking out for its chunkier looks and improved interior. Just £15,000 is enough to get you a 2019 car with less than 20,000 miles on the clock and in mid-range Comfort specification.
Looking for more new car news?
Great, we have a positive feast of new car news awaiting your digestion including the latest on the Toyota bZ4X, new Vauxhall Astra, forthcoming Mercedes-Benz EQS and the Alfa Romeo Tonale.
Dacia hasn't confirmed when the Dacia Bigster will go on sale, but we predict it could be as soon as the end of 2022.
At 4.6m long, the Dacia Bigster will be the largest Dacia on sale when, as expected, it is revealed later this year.
Dacia doesn't pretend to be a fancy car brand, it uses cheap plastics and recycled Renault parts to keep its cars as affordable as possible.
New Dacia Bigster Concept 2021 | SUV-C
Read reviews of the cars the Dacia Bigster has to beat