2023 Volkswagen ID.Vizzion: price, specs and release date
2023 Volkswagen ID.Vizzion: price, specs and release date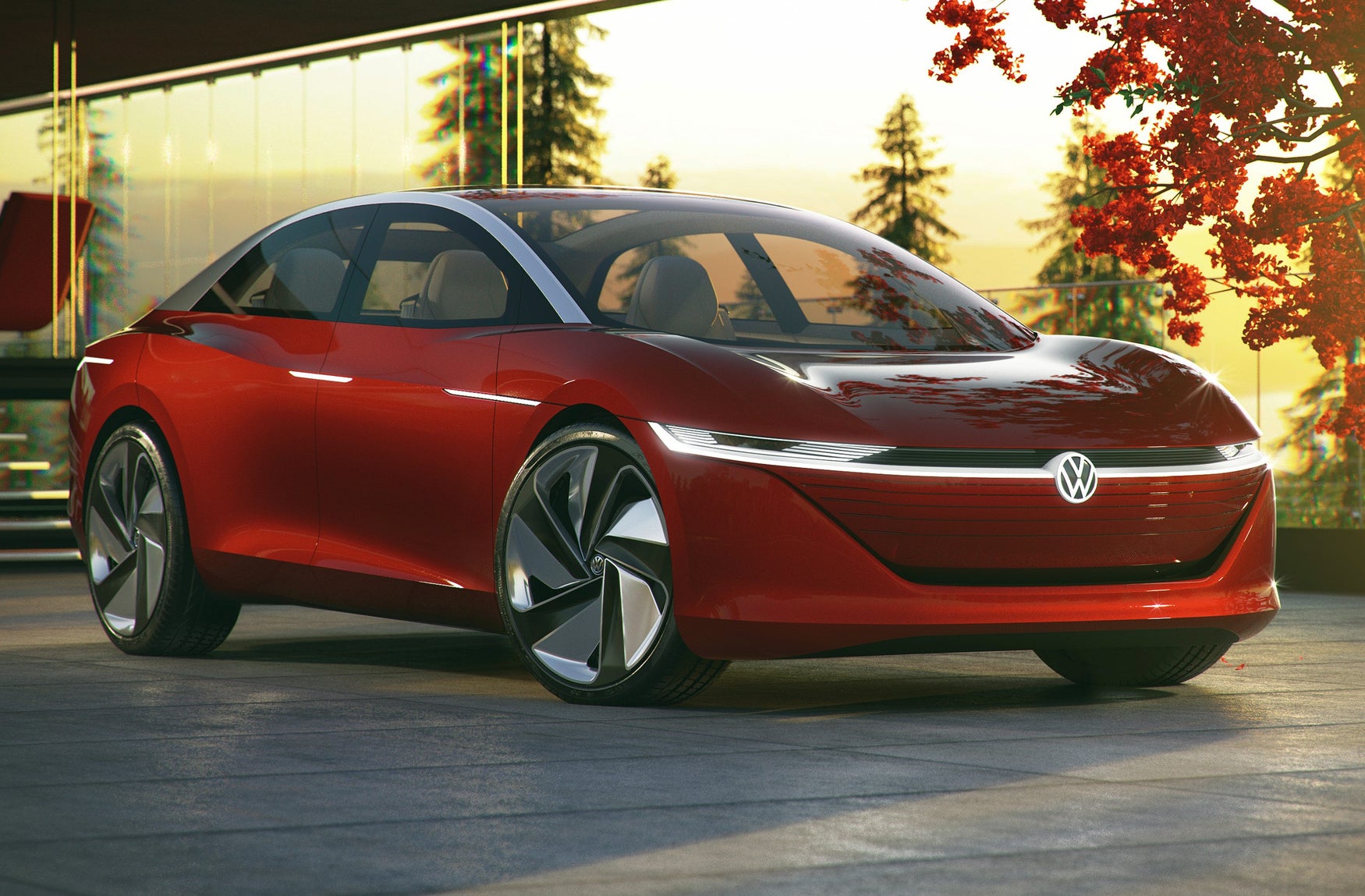 The Volkswagen ID.Vizzion previews a new electric saloon that'll be revealed later this month, tasked with stealing sales from the Polestar 2 and Tesla Model 3.
The Volkswagen ID.Vizzion is a Passat for the modern era. It's designed from the ground up to be an electric car with a spacious interior that feels very air and is packed with the latest infotainment. You'll be able to have your Vizzion in a variety of flavours including as a long-legged model with a range of more than 400 miles.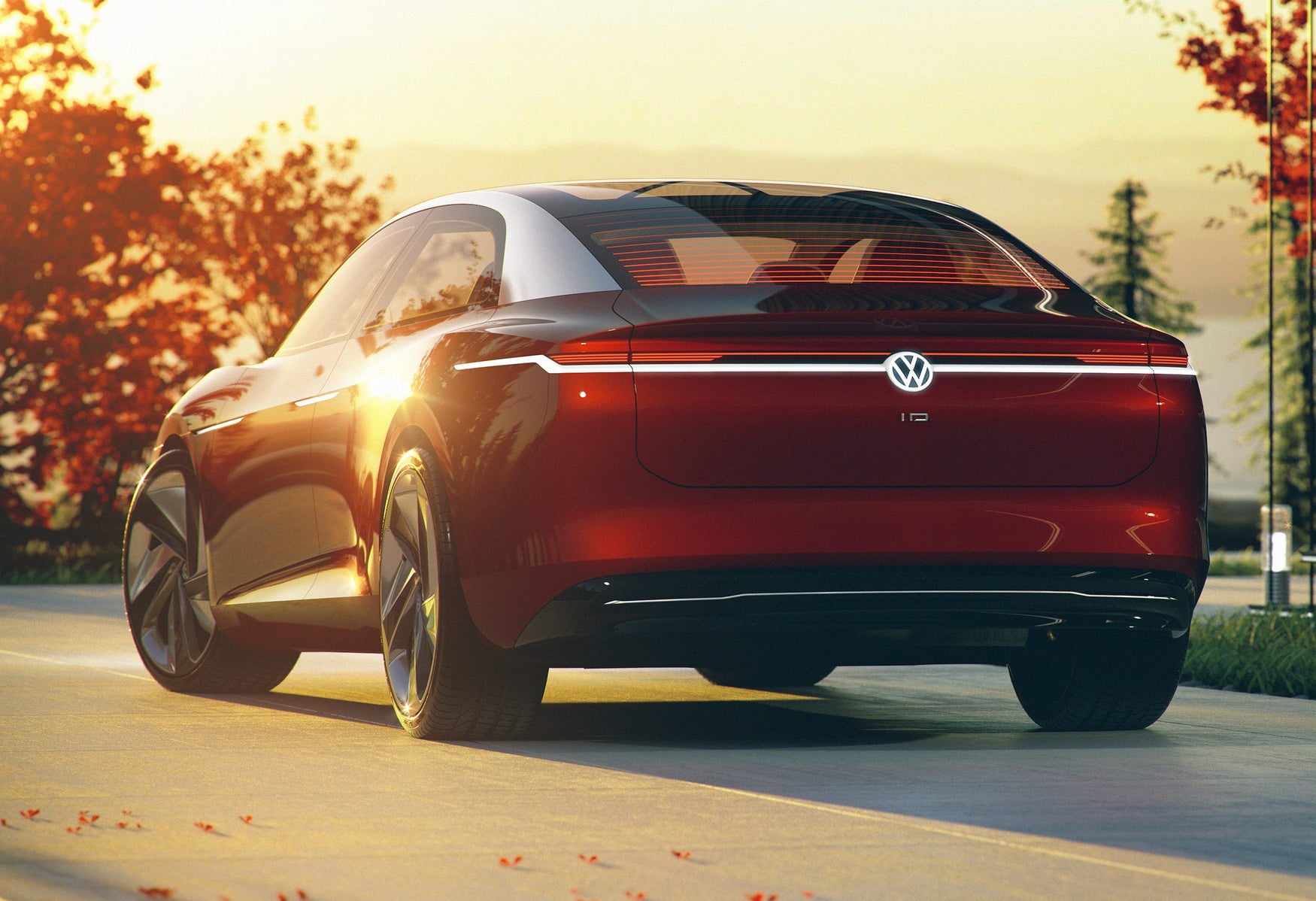 2023 Volkswagen ID.Vizzon price and release date
The Volkswagen ID.Vizzion previews a new electric saloon that's yet to be named, although it's likely to be called the ID.7, 8 or 9 – they're all badges that Volkswagen has recently trademarked. The car will be revealed later in April 2022 and go on sale in 2023, although sales will be prioritised towards China. When it comes to the UK, you can expect Volkswagen's new electric saloon to be priced from around £45,000.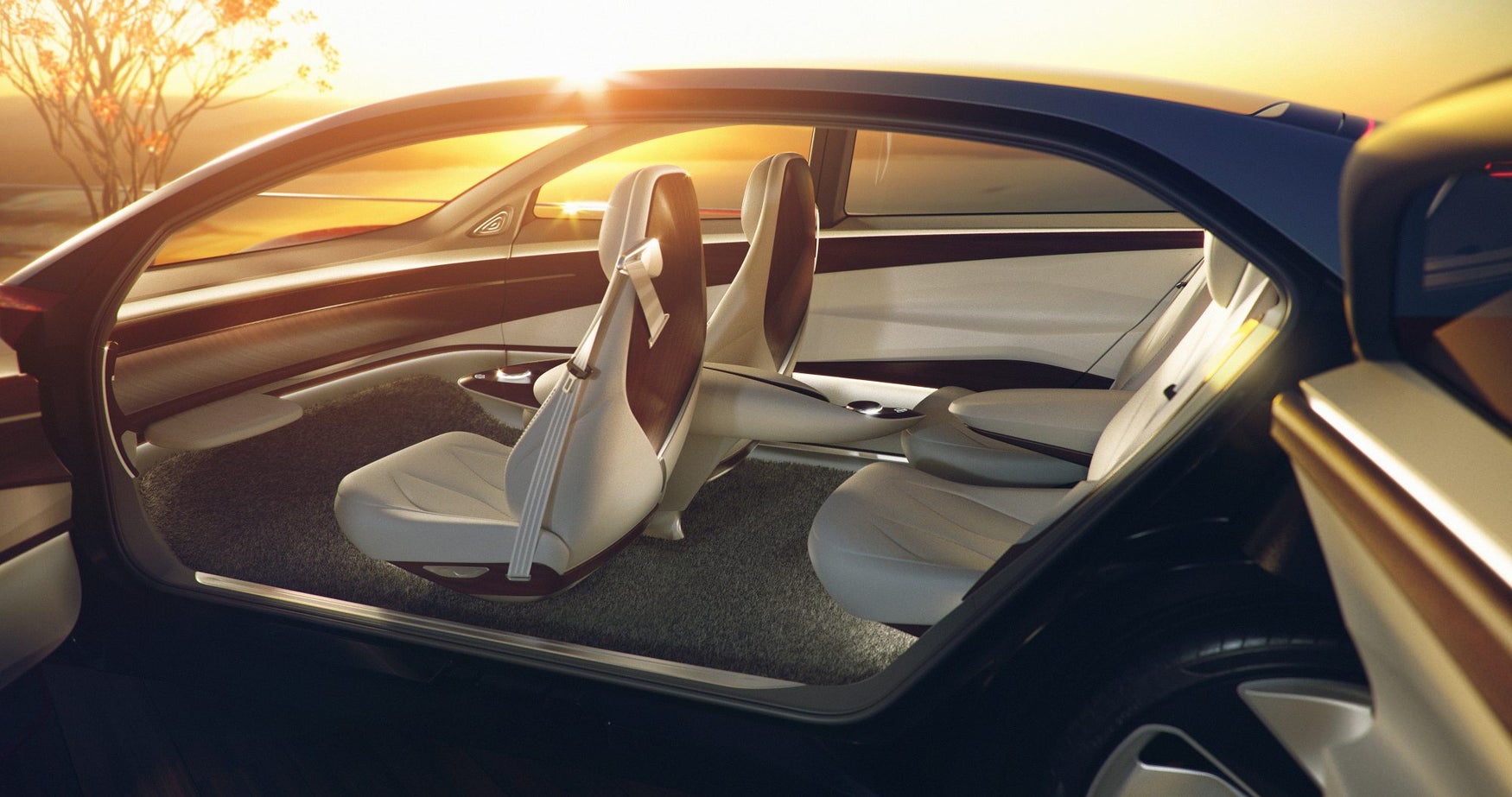 2023 Volkswagen ID.Vizzon exterior design
The Volkswagen ID.Vizzion's styling will follow the same recipe laid down by the rest of the ID range – mean it'll be designed to be very aerodynamic.
Up front, that means you'll find bluff front end that'll cut through the air more easily than a conventional grille. Either side, you'll get matrix LED headlights that can perform a synchronised dance when you lock and unlock the car.
The ID.Vizzion will be the first saloon in Volkswagen's electric line-up and as a result it gets a sloping roofline that should make it the most aerodynamic model in the range. Expect other aero features to include a flat floor and alloy wheels with aero plastic wheel trims.
Like the front, the back of the ID.Vizzion will be most notable for its lighting, with a light bar that stretches the length of the boot and illuminates in stages as you approach the car with your keys.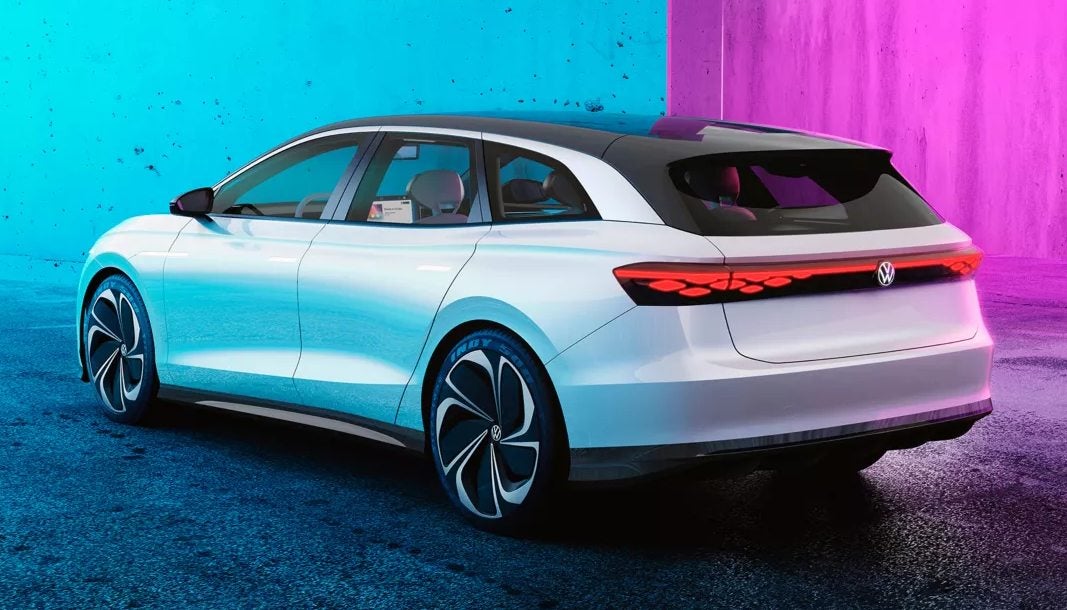 2023 Volkswagen ID.Space Vizzon
If you need more flexibility than a saloon car can offer then you're, the new elecrtic car will also be offered as an estate called the Volkswagen ID.Space Vizzion. It'll get an estate-car profile and a boot capacity of at least 500 litres. Expect the Space Vizzion to have a completely flat load space, with back seats that fold neatly into the floor when you've big jobs to tackle.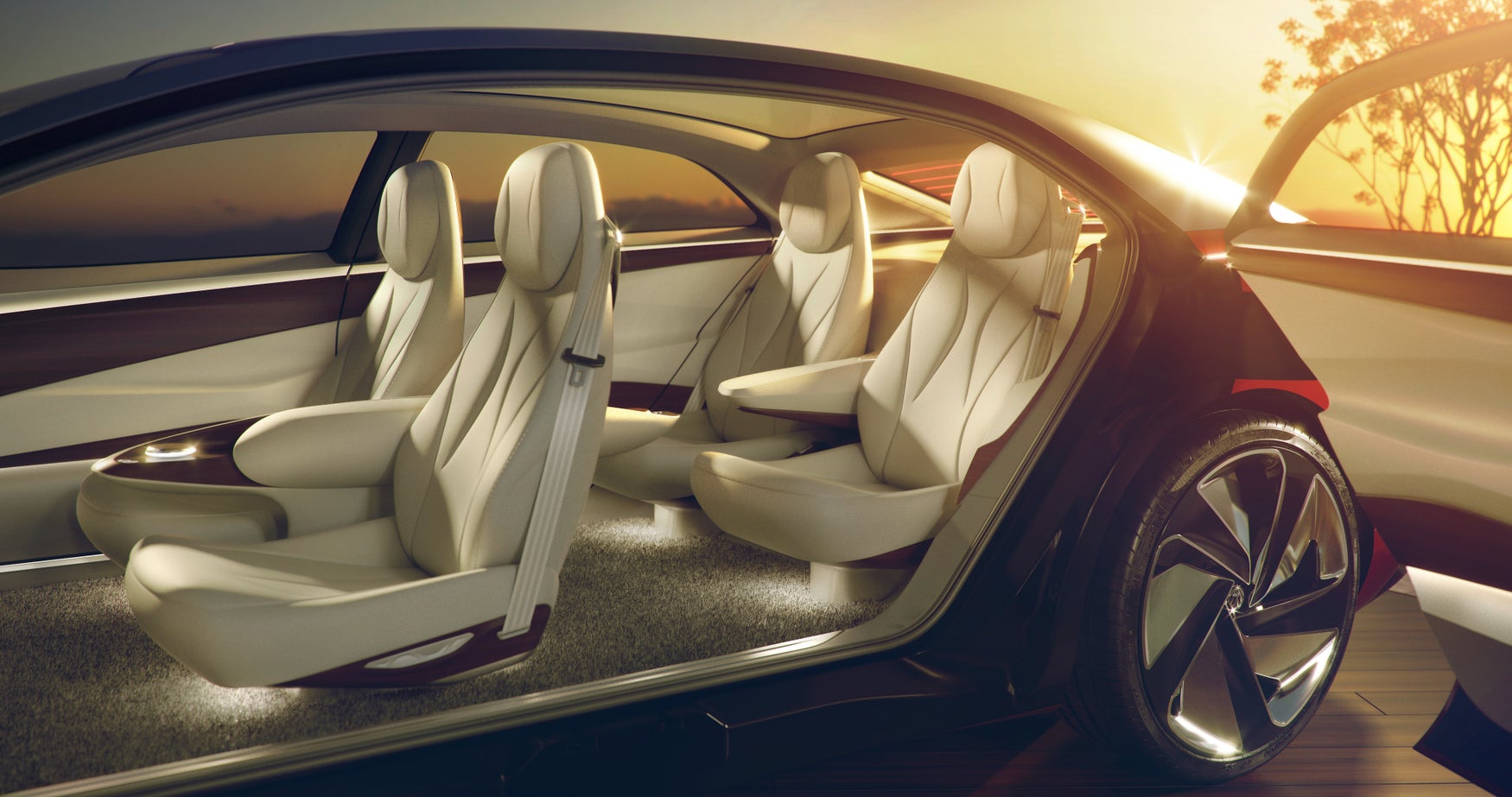 2023 Volkswagen ID.Vizzon interior
The Volkswagen ID.Vizzion has been designed from the ground up to be an electric car and you'll feel that most from inside where you'll find a flat floor and no centre console in the middle of the dashboard – small details that make the car feel roomier.
With a large infotainment screen used to control almost all of the car's controls and a pod-like digital instrument binnacle, there are no conventional buttons to clutter the interior, instead expect to find vast swathes of colourful trim pieces adding some modern flare.
The Volkswagen's infotainment system will come fitted with Apple CarPlay and Android Auto and will be a fully connected system capable of understanding voice commands and routing around traffic on the fly.
Augmented reality sat-nav will be optional, meaning the car's navigation system can superimpose directions over an image of the road ahead on the car's infotainment screen. It looks great and also makes routes easier to follow.
In terms of interior space, you can expect the Vizzian to have plenty of room for four adults and a boot that'll swallow two large suitcases.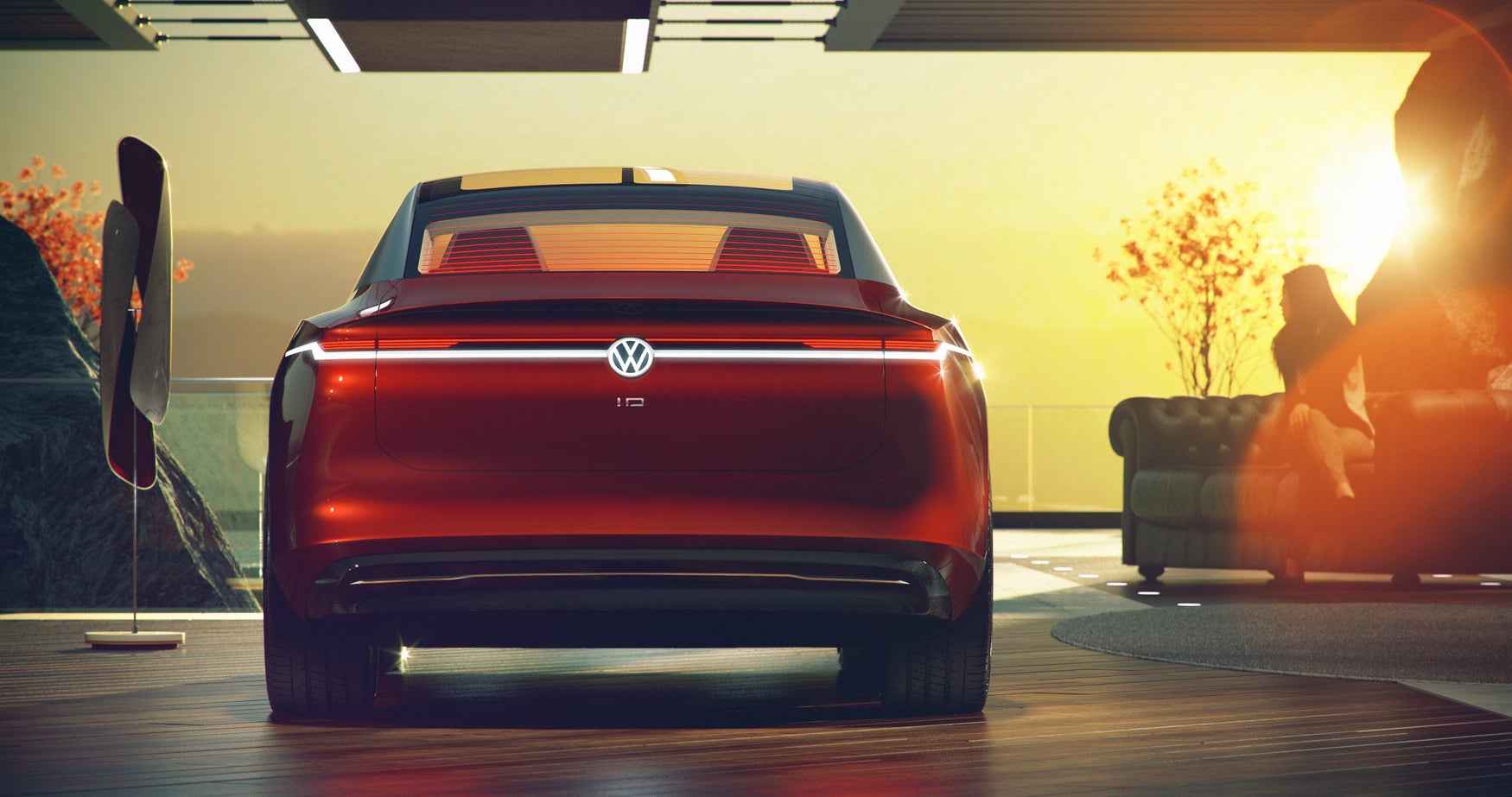 2023 Volkswagen ID.Vizzon: power, battery and charging
You can expect the saloon previewed by the Volkswagen ID.Vizzion to be offered as two models – a long-range version and a high-performance car.
Both will be fitted with an 84kWh battery that can be recharged at a rate of 240 miles every 30 minutes using a public fast charger.
The long-range version of the ID.Vizzion is expected to be powered by a single electric motor sending 204PS to the rear wheels through a single-speed gear. That should get it from 0-62mph in around eight seconds, while giving the Volkswagen an impressive range of around 430 miles.
The high-performance model will likely have a range of 280 miles or so, but will have a front and back electric motor producing 299PS combined for 0-62mph in less than six seconds. It'll likely be badged the GTX - Volkswagen's electric equivalent of a GTI model.
Expect the ID.Vizzon to be surprisingly quick from A to B with well contained body lean and plenty of grip.
Rather the car does the driving? Then the Vizzion will come with a full suite of autonomous driving modes that mean the car can brake, accelerate and steer itself on the motorway and A roads.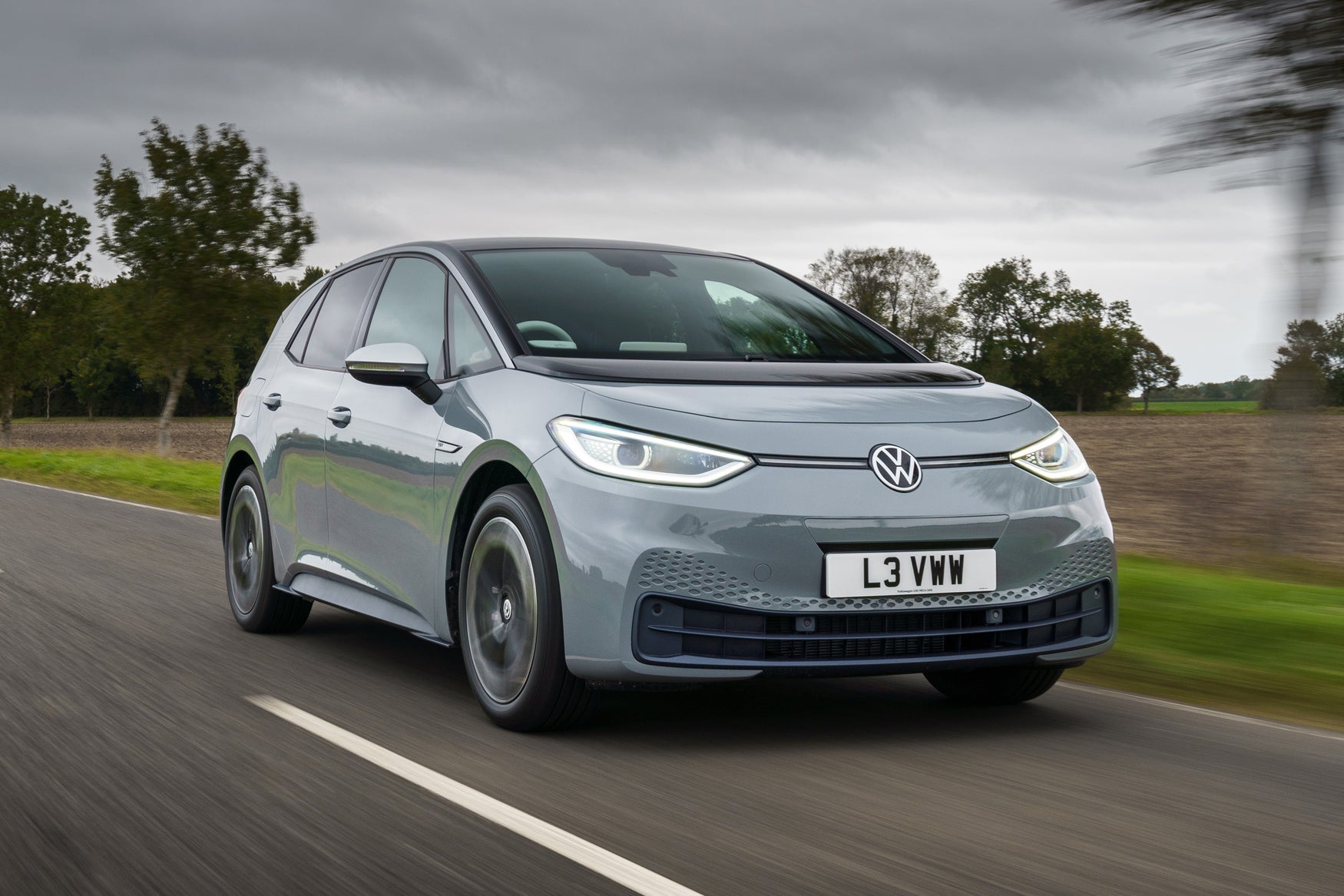 Find a used Volkswagen ID.3 for sale
Want an electric Volkswagen ASAP? Then it's worth considering the Volkswagen ID.3 which has been on sale for more than a year now. The ID.3 does what electric cars do best, it's quiet and relaxing to drive, has effortless performance and gets a cabin that feels pleasingly roomy. You'll pick up a 204PS model with a 58kWh battery for less than £35,000, be careful to get a car with alloy wheels, though, because the plastic wheel trims fitted to base models look miserable.
Looking for more new car news?
Head over to the heycar blog where you can read the latest on cars like the Volkswagen ID.Buzz, Ford Ranger and Dacia Jogger.
ID stands for Intelligent Design and is the umbrella badge given to all VW's electric cars.
The Volkswagen ID.Vizzion will have a maximum range of 430 miles.
The Volkswagen ID.Vizzion is expected to cost from around £45,000.
World premiere of the ID.Space Vizzion
Cars the Volkswagen ID.Vizzion has to beat