Renault Megane e-Tech Electric: price, specs and release date
Renault Megane e-Tech Electric: price, specs and release date

The 2022 Renault Megane E-Tech Electric represents a bold new future for the French firm.
It sees the stalwart Megane hatchback replaced with an electric SUV that costs significantly more, but has a decent range of 292 miles. Here's all you need to know about it.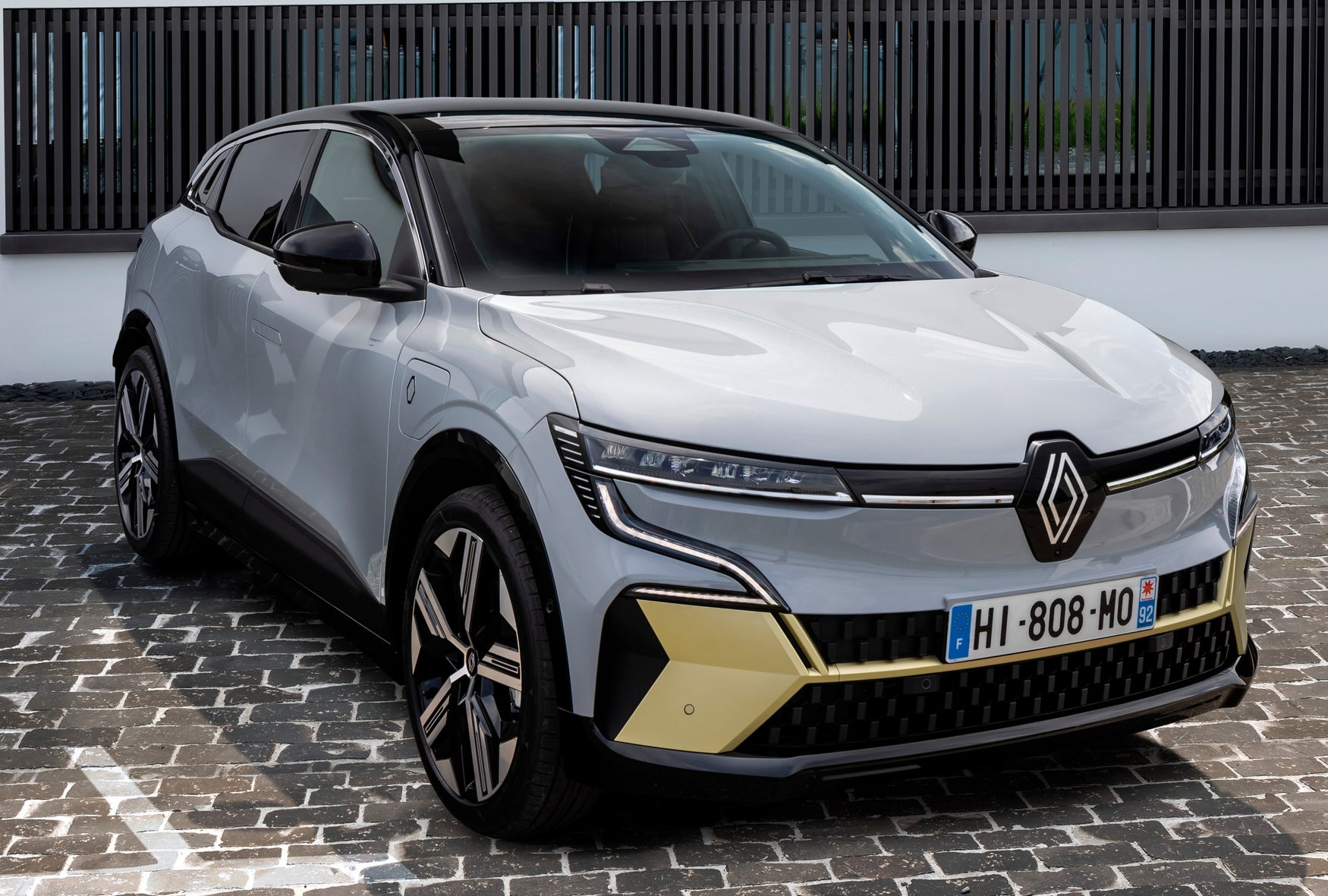 The 2022 Renault Megane E-Tech Electric price and release date
The 2022 Renault Megane E-Tech will cost £33,000 once you have subtracted the government's £2500 plug-in grant. It will go on sale in autumn 2022 and go head-to-head with the likes of the Peugeot e-2008, Kia e-Niro and DS 3 Crossback E-Tense.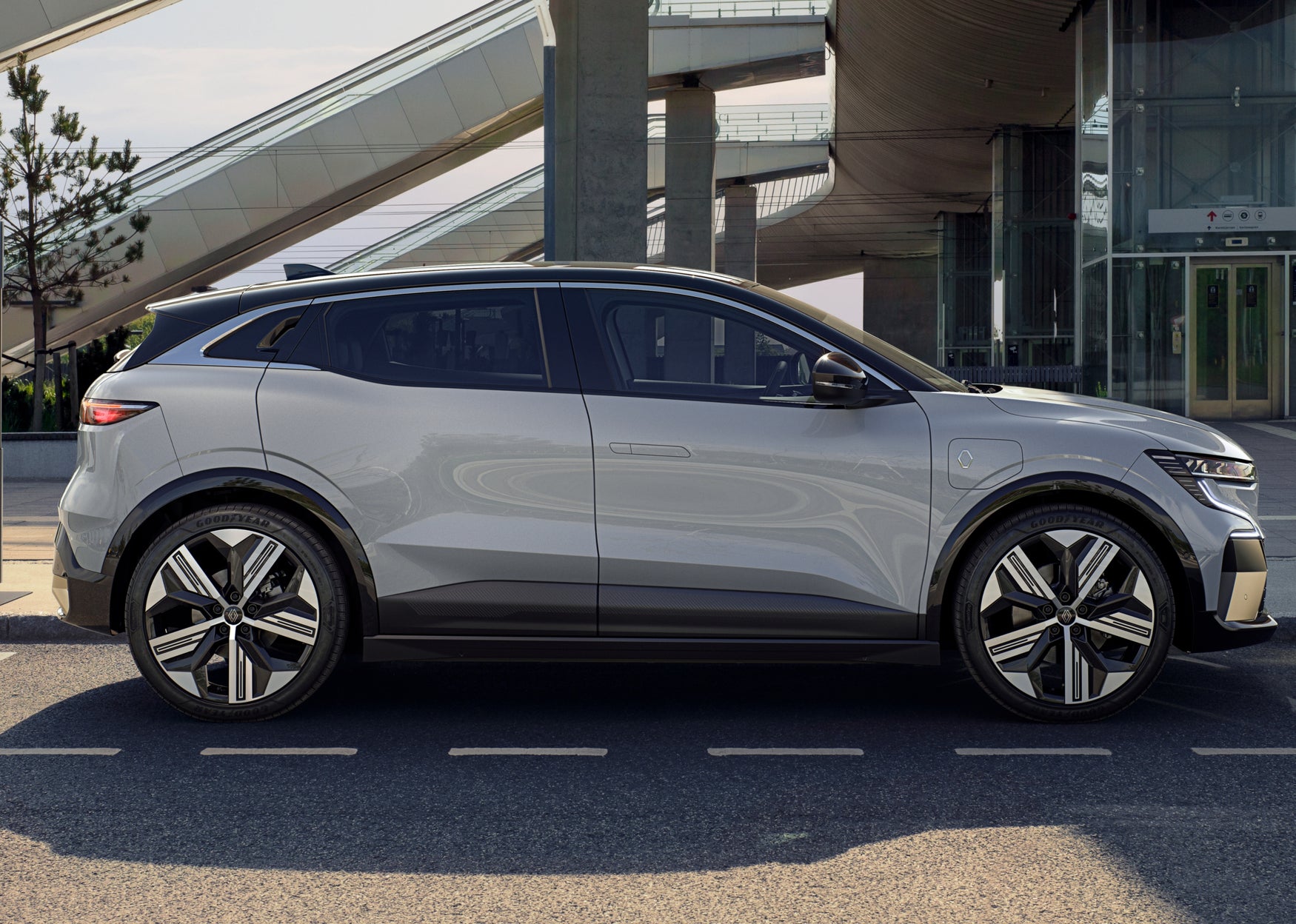 2022 Renault Megane E-Tech Electric styling
The Renault Megane E-Tech Electric is a car of many labels. Is it a hatchback, an SUV, coupe or dare we say crossover? We'll let you decide.
What it is is high-riding. A high-riding body suits an EV well, the tall floor gives you somewhere to store the heavy batteries which in turn keep the centre of gravity very low.
Giving your EV SUV a coupe-like roof is another good idea. It helps reduce aerodynamic drag, which in turn improves efficiency helping you squeeze as much range out of the battery as possible.
SUVs are also the 'in' thing, so it is likely you'll see more Megane E-Tech Electrics on the roads than you do the current, rather dowdy, hatchback. More sales equals a happier Renault.
The company has made efforts to make the E-Tech as striking as possible. It gets EV musts like a flush grille and recessed door handles that pop out when they're in use. Body cladding adds a touch of the urban warrior to the design and friends will turn green when they hear tell of your 20-inch rims. Your back may not.
Colours options include Rafale Grey, Schist Grey, Midnight Blue, Flame Red, Diamond Black, and Glacier White and you can add contrasting highlights in Schist Grey, Diamond Black or Glacier White, if you like.
LED exterior lights that dance about when you open and lock the car mean there's a surprise-and-delight factor even at night.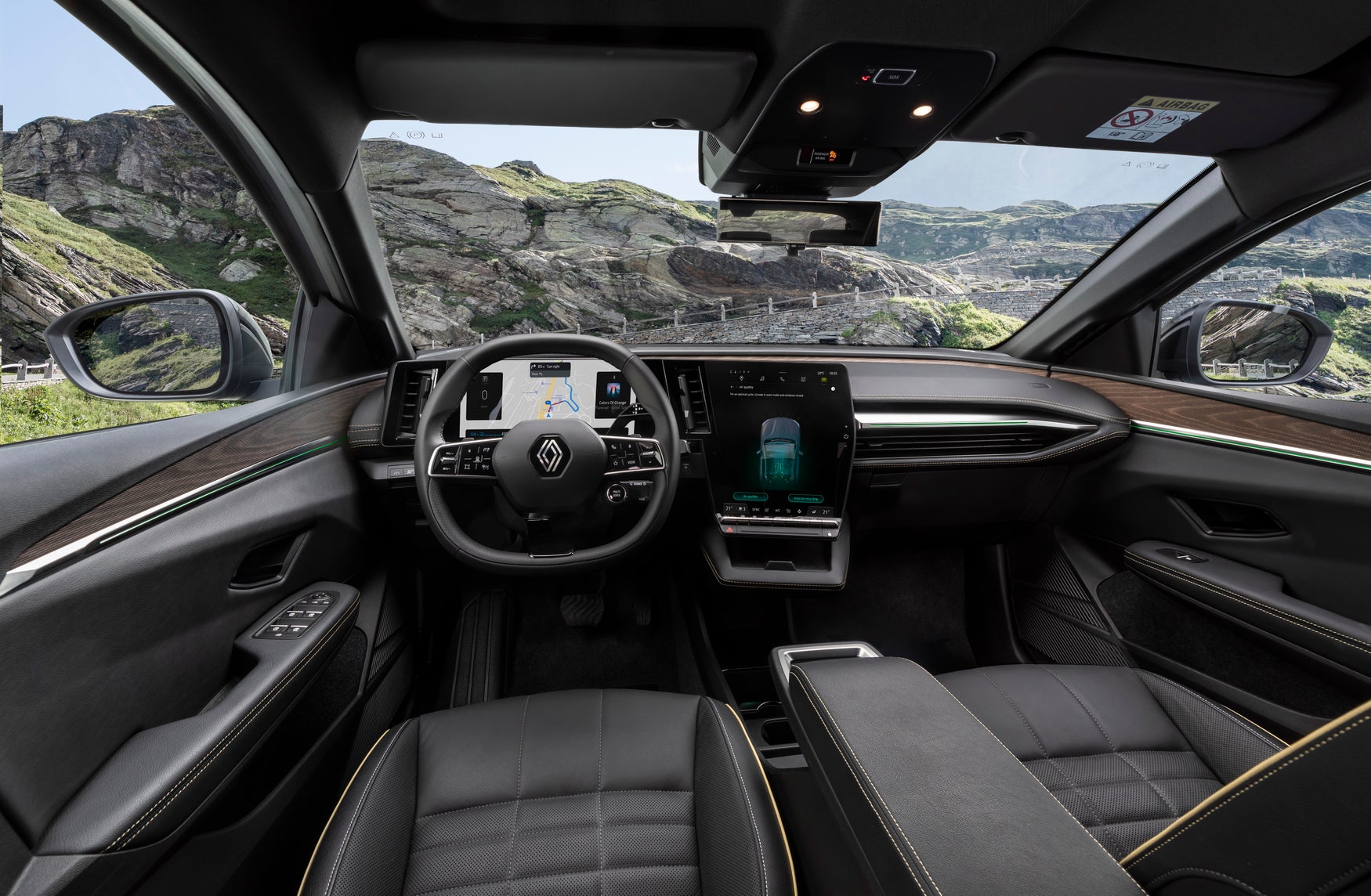 2022 Renault Megane E-Tech Electric interior
Cars with lounge-like interior living spaces are the talk of the town amongst automotive cabin designers because, eventually, most cars will be driving themselves the majority of the time.
Cars like the Renault Megane E-Tech bring that a step close. Yes, it still has a steering wheel, but the gearstick has gone and so has the centre console it used to sit on, as has the transmission tunnel which means the Megane's cabin floor is completely flat.
The result is a cabin that feels big and airy, with an options list that means you can decorate it like a house. You can choose from textile, Alcantara or leather trims, while the car's mood lighting has a choice of no less than 48 colours.
The sofa-like seats can also be upholstered in leather or a 100% recycled substitute. Much of the interior is made from recycled materials, including the fabric seat upholstery fitted to basic models.
As well as feeling very airy, the Megane E-Tech Electric is bigger than its outgoing namesake.
A wheelbase that has increased by 30mm should be injected straight into rear-seat legroom (something the current Megane sorely lacks) and you also get a 440-litre boot - 30 litres bigger than the current model – that has a 22-litre compartment for the car's charging cable. You also get 30 litres worth of interior storage to keep the cabin tidy.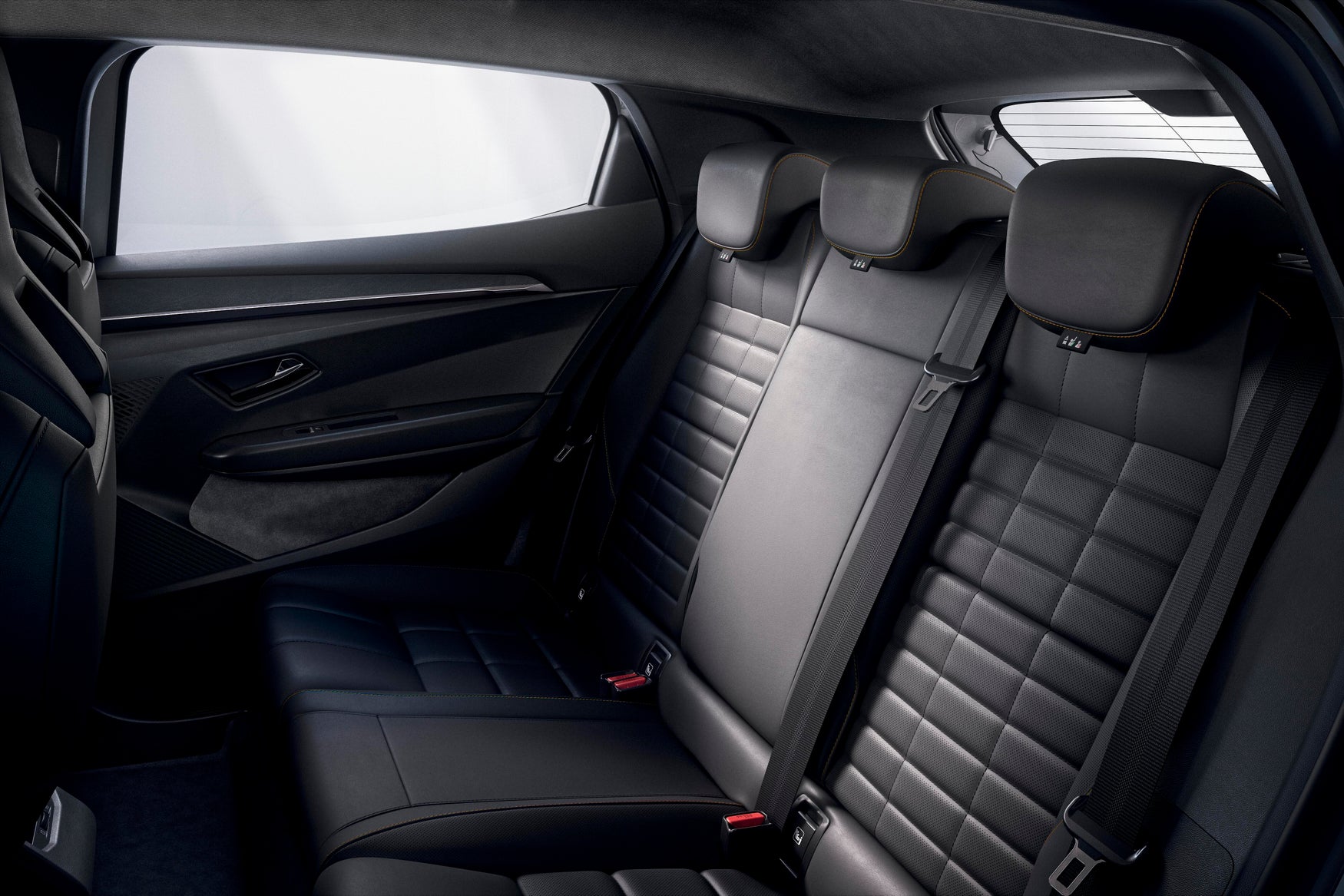 2022 Renault Megane E-Tech Electric infotainment
If the interior design doesn't catch your attention, the infotainment will.
It's made up of a digital instrument binnacle and a large central screen that looks like one big display. The graphics are clear and crisp, and the whole thing is highly customisable.
More to the point, it's powered by Google (and has Apple CarPlay and Android Auto). Anyone who has tried to use a car's in-built voice activation system, only to give up and use the one on their phone will know exactly why this is a good thing – it will work with scary accuracy.
It will also be beautifully integrated. The e-mails you've not finished reading on your computer can be sifted through on the car's infotainment. Going somewhere? Then navigate the route on your phone and it will be there, ready to go, when you get in the car.
The car's navigation is fully connected – so it can check for parking spaces and avoid congestion – but it can also make your journey as quick as possible by planning charging stops to coincide with fast chargers.
Music from the cloud will also be a thing and if that sounds like your bag, you'll be happy to know most versions of the new Megane can be had with a 400W Harman Kardon stereo that has eight speakers and a subwoofer.
2022 Renault Megane E-Tech Electric power and performance
Renault tells us that the new Megane E-tech Electric will be fun to drive as well as comfortable.
The 'fun to drive' part comes from the fact that the Megane will offer effortless performance. Even the 130PS model will feel nippy in town and your other option, the 218PS version should feel hot-hatch fast. It gets from 0-62mph in 7.4 seconds. Both are front-engined, front-wheel drive and have a single gear.
Which is where the 'comfort' bit comes in. You can drive the Renault like an automatic, only its power delivery is completely seamless. You won't even need to worry about braking, most of the time the regenerative brakes will take the strain, chiming in the minute you take your foot off the accelerator to top up the battery using the motor as a generator. They have three levels of severity.
The thing that will really stand out is the quietness. The electric motor produces almost no noise or vibrations and the stiffness of the body (with a battery backbone) means no squeaks and rattles.
Fun in corners? Well-behaved and neutral might be a better description. The new Megane's centre of gravity might be 90mm lower than the current car, but it'll also be a lot heavier – the battery alone weighs 395kg – expect it to feel composed but unwieldy.
On the upside, the new Megane can drive itself. A suite of electronic aids means it can drive itself on the motorway almost independently, brake or swerve to avoid accidents and even park itself.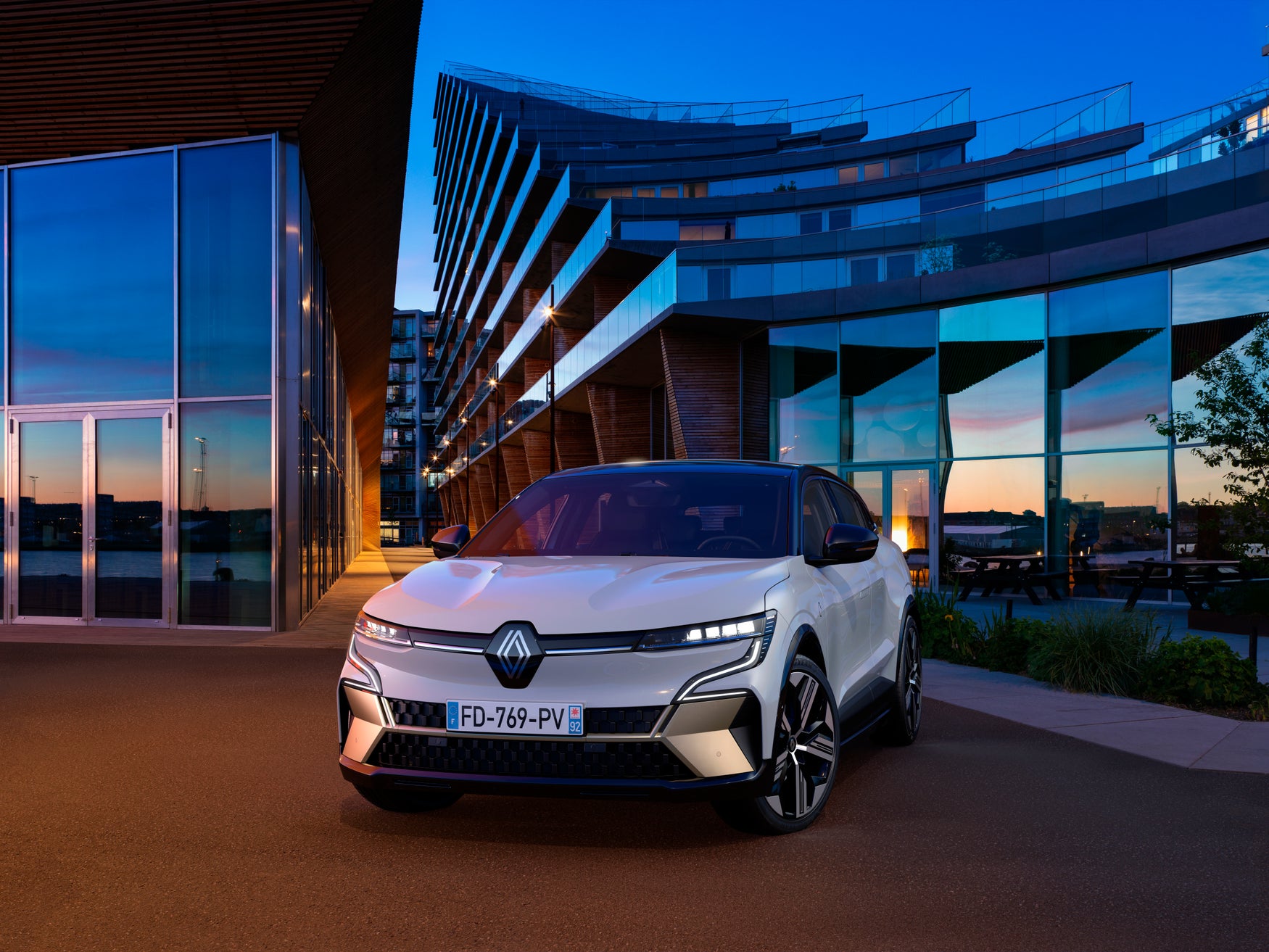 2022 Renault Megane E-Tech Electric range and batteries
The 2022 Renault Megane E-Tech Electric is available with a 40kWh or 60kWh battery, giving a 186 or 292-mile range, respectively. Both come with an eight-year warranty that guarantees they'll be 70% effective up until that point.
You'll be able to charge the battery to 248-miles worth of charge in eight hours using a 7kWh wall charger at home or 124-miles worth of charge in 30 minutes using a 130kWh public charger.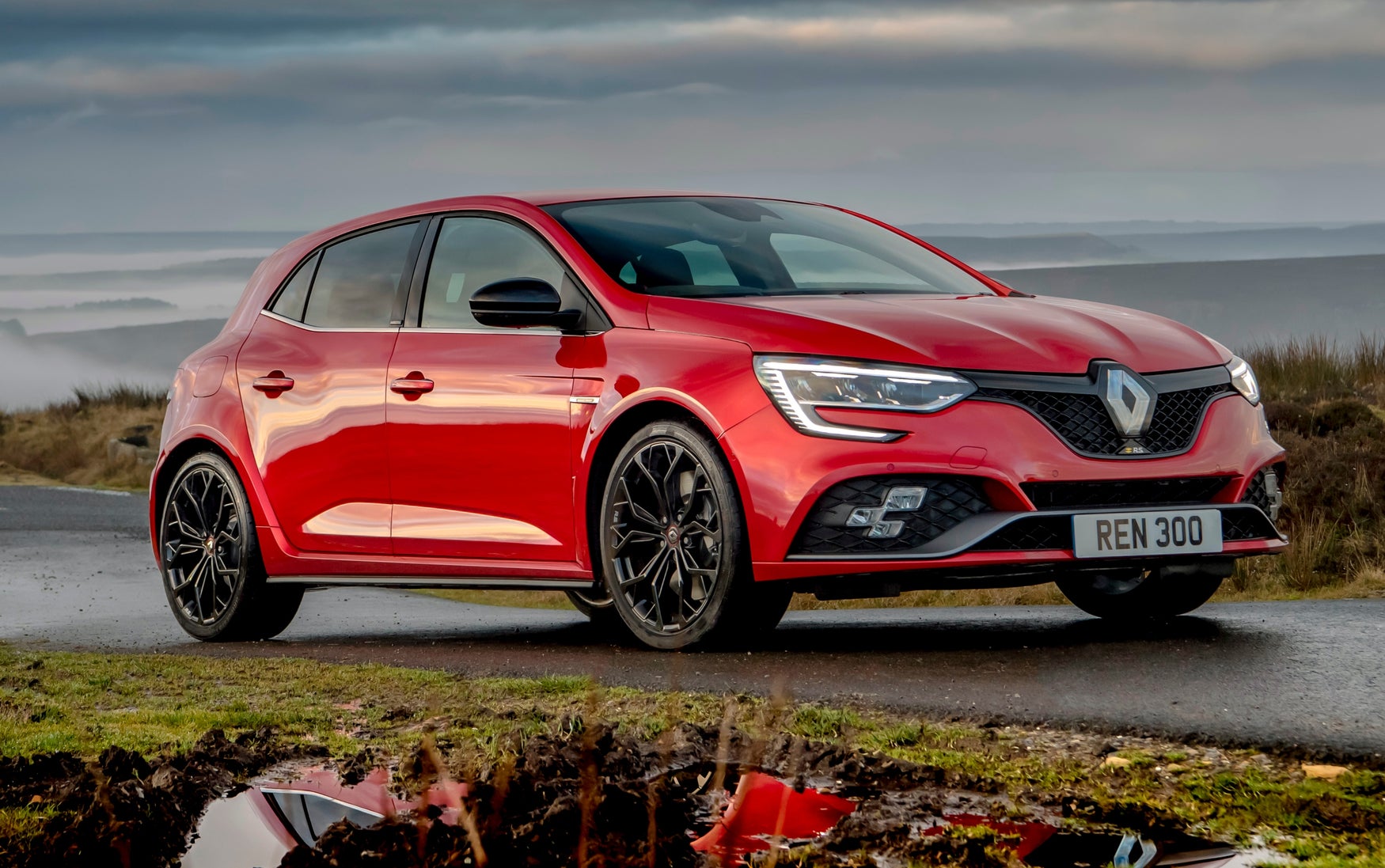 See deals on the current Renault Megane
With a new Megane on the way, there are some cracking deals to be done on the old one which went on sale in 2016. A little over £10,000 is enough to get you a 2016 110PS 1.5-litre diesel model with less than 50,000 miles on the clock – a practical family car that will cost buttons to run. Fancy something a little more performance orientated? Then how about 300PS R.S.300 model with less than 10,000 miles on the clock for £30,000?
The new Renault Megane E-Tech Electric is expected to go on sale in the autumn of 2022.
The Renault Megane E-Tech Electric is expected to cost from £33,000 (including the government grant) when it goes on sale in 2022.
The Renault Megane E-Tech Electric will be available with a 40 or 60kWh battery, the former will give a range of up to 186 miles, while the latter will manage up to 292 miles.
Car's the Renault Megane E-Tech Electric needs to beat