2022 Toyota Aygo X: price, specs and release date

Written by
Russell Campbell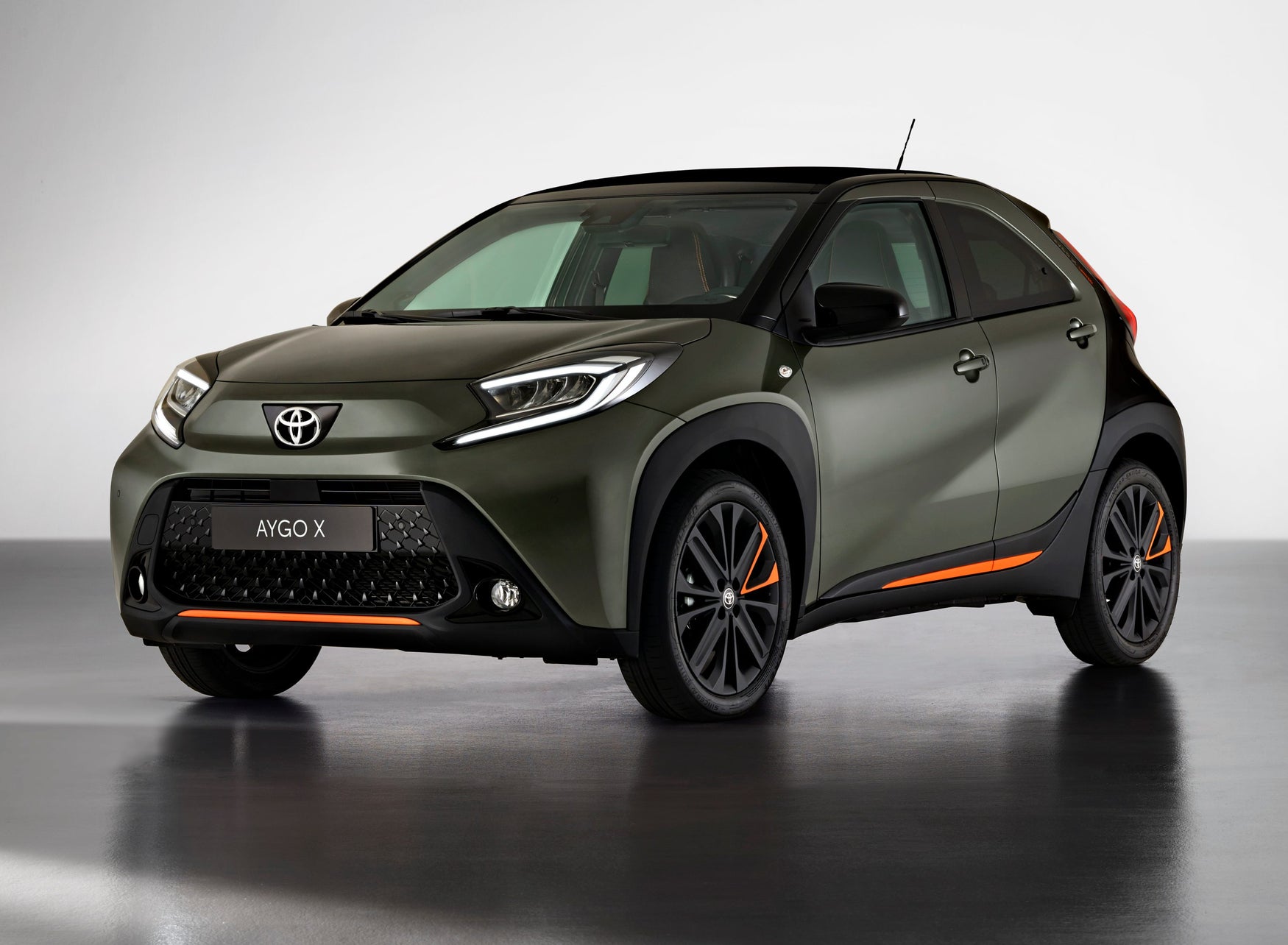 The 2022 Toyota Aygo X blends SUV(ish) looks with the proportions and running costs of a small city car.
Its range of customisable options should appeal to younger buyers, one of the reasons it's our hot favourite to replace the ageing Volkswagen Up as the best city car to have in 2022.
As of now (January 2022) you can still buy an Aygo in the UK, but it will soon be replaced by the new Aygo X, which is due on sale later this year.
The price of the Toyota Aygo X has yet to be confirmed but we'd estimate it will cost around £15,000 to compete with the likes of the Volkswagen Up.
It's unlikely that Toyota will make a hybrid Aygo X because the costs will be prohibitively expensive at this price bracket.
Cars the Toyota Aygo X will have to beat
Toyota Aygo
1.0 Vvt-I X-Press 5Dr
Manufacturer Approved
Steven Eagell Toyota Watford

Watford, WD188AD
PCP: £151.09/mo
Representative example: Contract Length: 36 months, 35 Monthly Payments: £151.09, Customer Deposit: £1,290.00, Total Deposit: £1,290.45, Optional Final Payment: £2,755.00, Total Charge For Credit: £730.60, Total Amount Payable: £9,333.60, Representative APR: 4.9%, Interest Rate (Fixed): 3.33%, Excess Mileage Charge: 8ppm, Mileage Per Annum: 10,000
Toyota Aygo
1.0 Vvt-I X-Play 5Dr
Manufacturer Approved
Steven Eagell Toyota Solihull

West Midlands, B904BQ
PCP: £169.27/mo
Representative example: Contract Length: 36 months, 35 Monthly Payments: £169.27, Customer Deposit: £1,649.00, Total Deposit: £1,649.25, Optional Final Payment: £4,417.50, Total Charge For Credit: £996.20, Total Amount Payable: £11,991.20, Representative APR: 4.9%, Interest Rate (Fixed): 3.55%, Excess Mileage Charge: 8ppm, Mileage Per Annum: 10,000
Toyota Aygo
1.0 Vvt-I X-Trend 5Dr
Manufacturer Approved
Steven Eagell Toyota Chelmsford

Chelmsford, CM25PF
PCP: £157.12/mo
Representative example: Contract Length: 36 months, 35 Monthly Payments: £157.12, Customer Deposit: £1,619.00, Total Deposit: £1,619.25, Optional Final Payment: £4,678.75, Total Charge For Credit: £1,002.20, Total Amount Payable: £11,797.20, Representative APR: 4.9%, Interest Rate (Fixed): 3.64%, Excess Mileage Charge: 8ppm, Mileage Per Annum: 10,000