Used car market fell by 14.9% in 2020 but prices remain strong for popular models
Used car market fell by 14.9% in 2020 but prices remain strong for popular models


Used car market declined 14.9% in 2020 as the pandemic and lockdown hit sales.
heycar data shows prices for some models went up over the past 12 months.
Used market is expected to rebound in 2021 and heycar data already shows strong demand during the month of January.
Industry figures from the Society of Motor Manufacturers and Traders (SMMT) have shown that the UK's used car market declined by almost 15% in 2020.
SMMT data shows that 6,752,959 used cars were sold last year, 1,182,146 fewer than in 2019, making 2020 the lowest-performing year since 2012 as lockdown measures to tackle the coronavirus pandemic and turbulent consumer and business confidence dented sales.
Despite the gloomy figures from the SMMT, data from heycar shows that the most popular styles of car actually increased in value year on year, with the asking price of estate cars up 10% on average, SUVs up 9% and even hatchbacks, the most popular style of all, increasing by 1% on January 2020.
This clearly demonstrates the strength of the used car market and is a tribute to the dealerships who kept going through the pandemic and lockdowns, ensuring stock was available to those who wanted a change of car.
It is also interesting to note that the demand for used cars is very much on the rise in 2021. Between January and December, we recorded a 23.2% increase in searches for diesel cars on the heycar site, alongside a 22.5% rise in customers looking for petrol vehicles. Electric cars saw a more modest uplift of just 10%.
At the same time, we have also seen a drop in diesel car prices over the past four months (October - December 2020) of 2.5 per cent. There are a couple of possible reasons for this increase in demand and both are linked to the pandemic. First, people are looking for affordable alternatives to public transport going forward and second, with the UK summer holiday being firmly on the cards for most of us in 2021, families are choosing the best options for them when it comes to clocking up longer distances.
Top 5 Best Selling Used Cars in January 2021
Range Rover Evoque
Year launched: 2011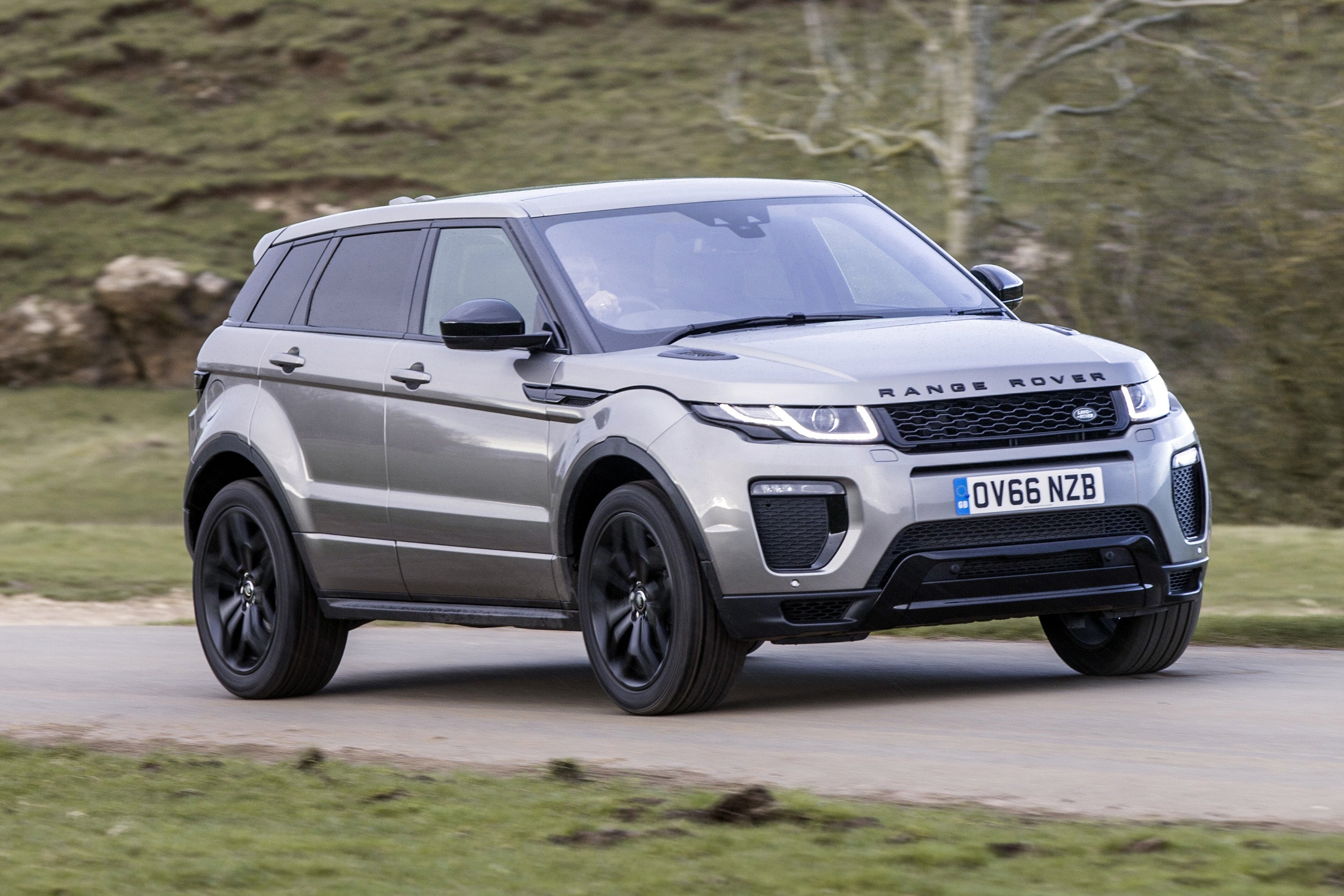 Stylish, easy to drive and luxurious, the Range Rover Evoque is a classy and capable crossover. During the month of January, this compact Land Rover was the most popular used car with buyers, beating its rivals to the top spot with more sales leads than any other model on our site.
Offered with petrol or diesel power, the Evoque is good to drive and backed by Land Rover's proven four-wheel drive technology. Few at Land Rover could have envisaged the colossal success of the Range Rover Evoque. Since its launch in 2011, it has clocked up almost half a million sales worldwide, which means it accounts for one in every three cars sold by Land Rover.
Volkswagen Golf
Year launched: 2013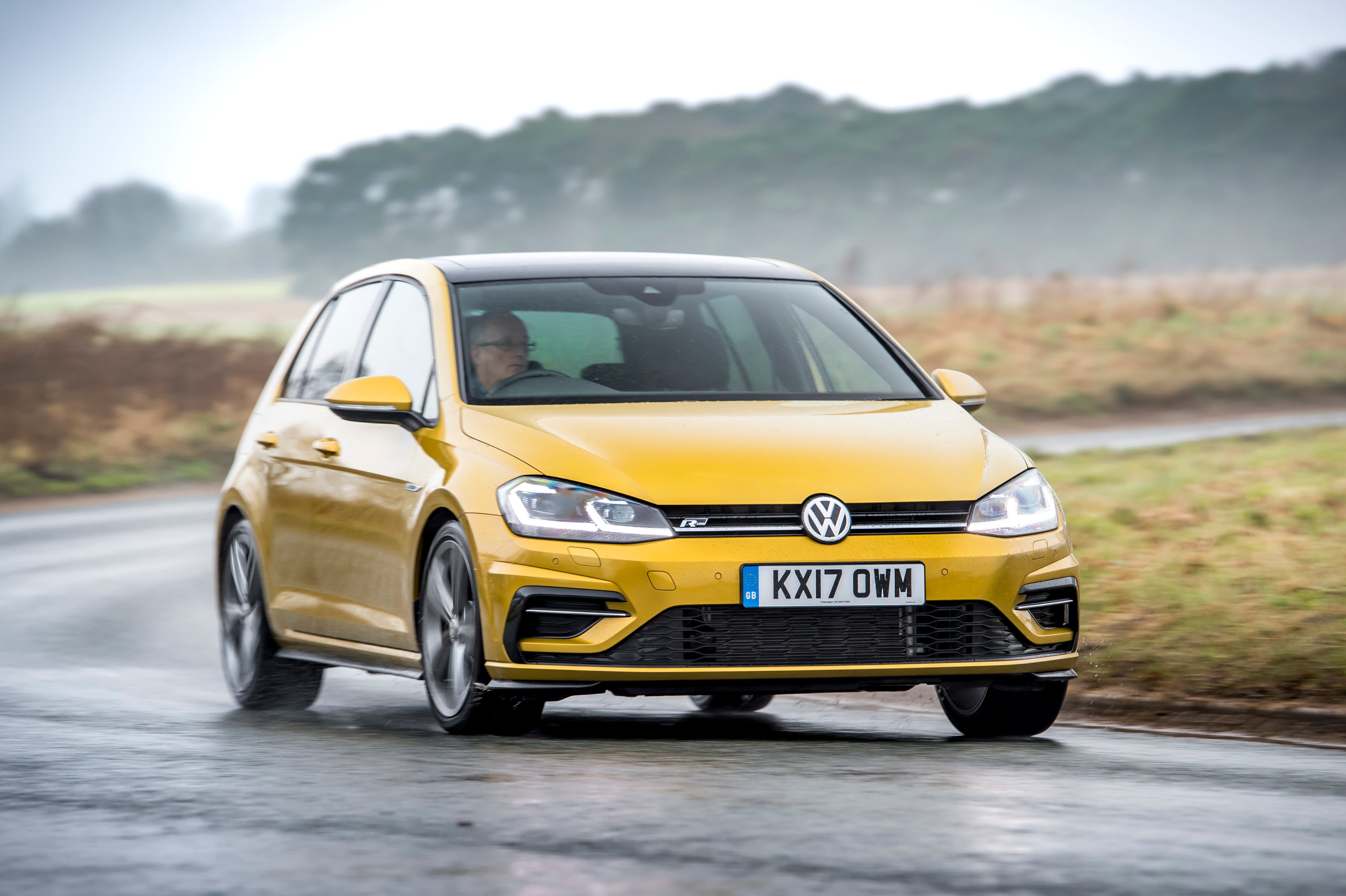 The family hatchback of choice for millions of car buyers in the UK, the Volkswagen Golf has set the benchmark by which all of its rivals are judged. All versions are easy to drive, comfortable and stylish. Factor in Volkswagen's accomplished range of petrol and diesel engines and it's easy to see why the Golf is so popular with buyers.
The Golf was replaced with an all-new model in 2020 but there is plenty of life in the older version. Both diesel and petrol models are efficient and smooth to drive, while the spacious interior and practical boot add to the Golf's all-round family car appeal. If you want to inject some razmataz into your daily drive then seek out the performance-focused GTI or GTD models, which inject high performance into Volkswagen's family-friendly hatch.
Nissan Qashqai
Year launched: 2013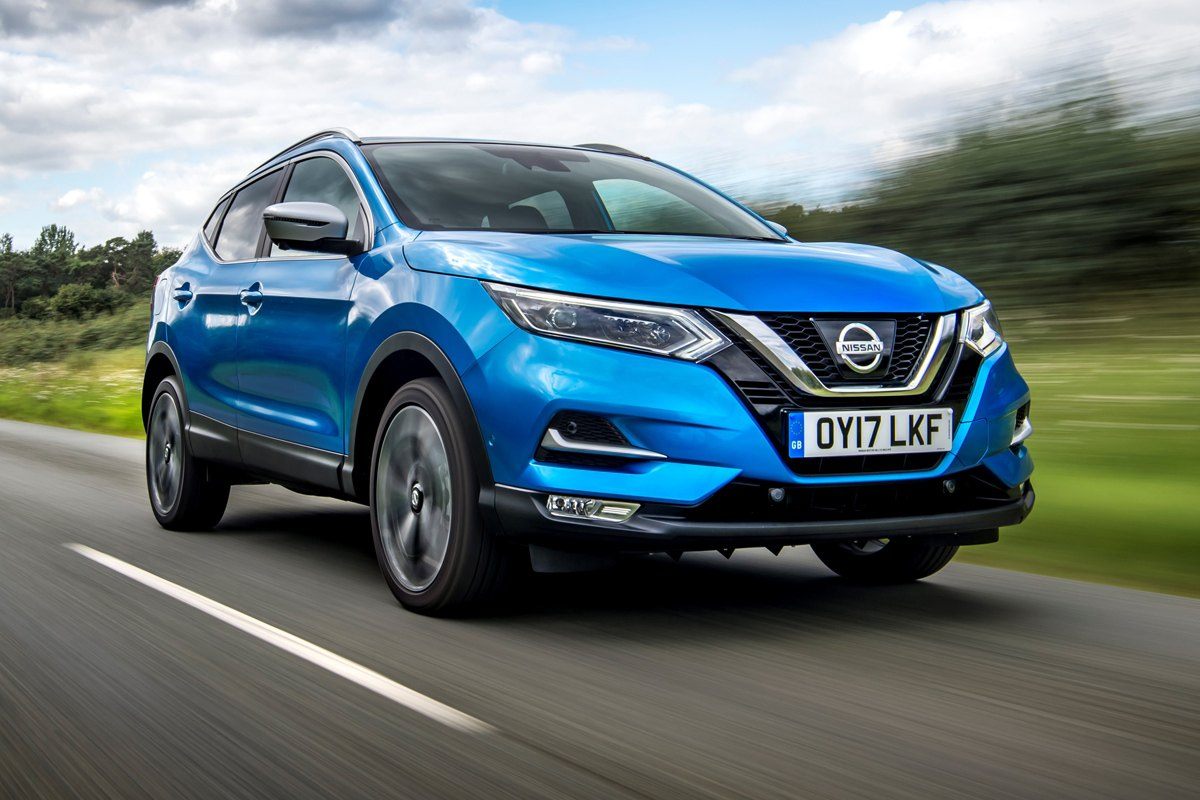 Britain loves a Nissan Qashqai. Its combination of value for money, practicality and trendy SUV-esque appearance means it has been a huge success story since the original arrived in 2006. The current model, launched in 2013, has done a commendable job of fending off competition from the likes of the Kia Sportage and SEAT Ateca, consistently appearing in the top five best-selling cars in the UK each month.
If you have kids, the Qashqai is very user-friendly, with easy access to the back row and plenty of space. Getting child seats in and out is straightforward, plus the boot is a good size and shape, with its 430 litres of capacity more than enough for a pushchair and the weekly shop.
Ford Fiesta
Year launched: 2017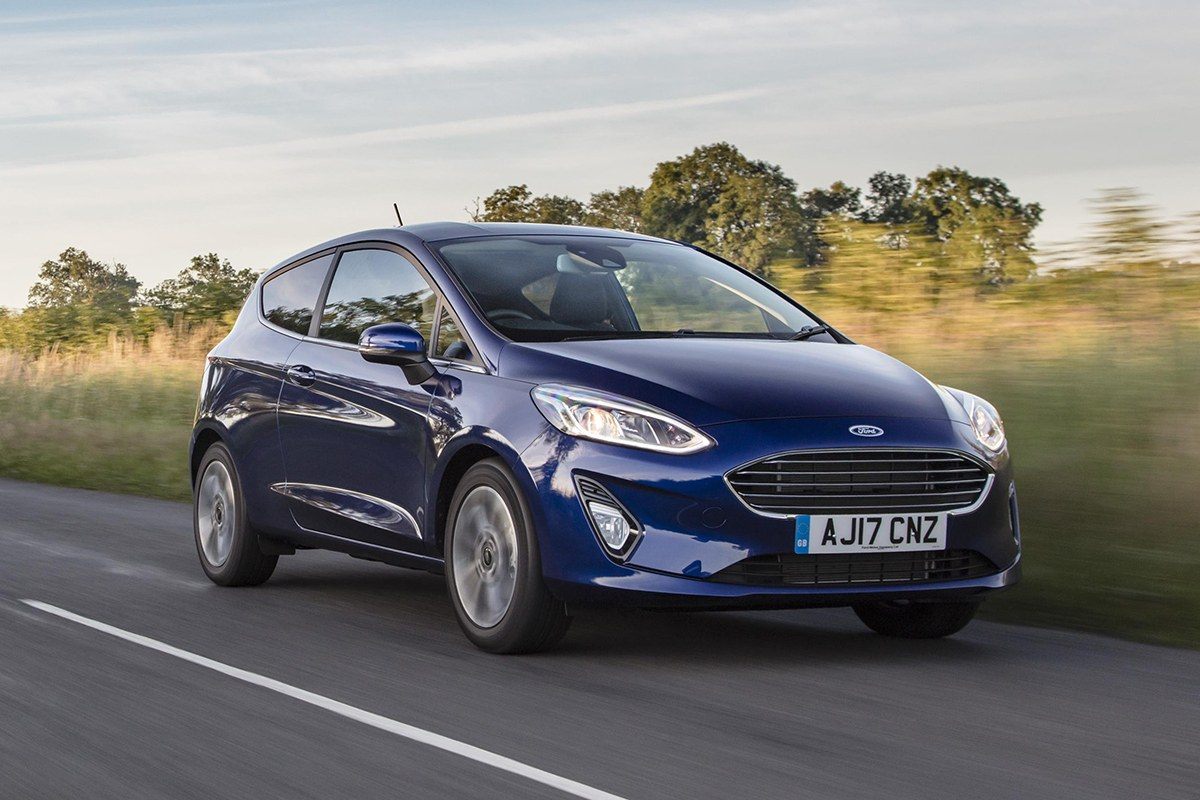 We'd challenge you to find someone who hasn't driven or travelled in a Ford Fiesta. It's been a supersonic success story for Ford over the years, clocking up millions of sales since it was first launched way back in 1976. If you are looking for an affordable and likeable small hatchback, the Fiesta will not disappoint.
The latest version of the Fiesta was launched in 2017 and provides that 'big car' feel that Ford's rivals all aspire to match. That's owing to the fact that the Fiesta gets all of the basic stuff right - like an excellently tailored driving position. You also get comfy seats, spacious interior and lots of useful tech. The Fiesta is also one of the best cars to drive, with its zesty turbocharged engines and sharp handling making it a hoot to drive.
Ford Focus
Year launched: 2018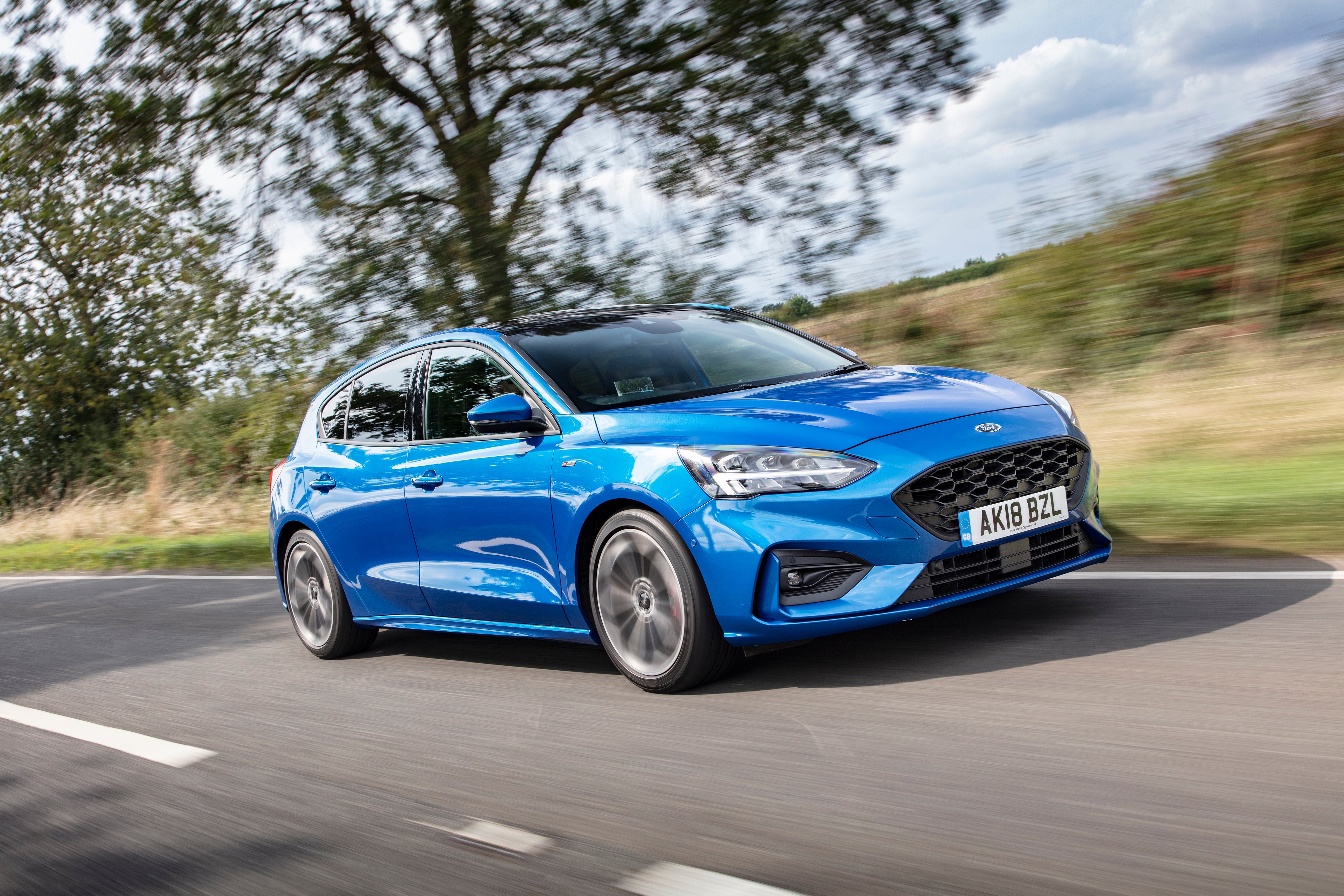 A clean sheet of paper. That's what Ford engineers were given for the latest Focus, with the goal of creating a car that's as good as the Volkswagen Golf while still representing value for money compared to the Kia Ceed and Hyundai i30. And you know what? We think they succeeded.
The cabin feels much more upmarket than any Focus sold before. Gone are the cheap plastics and button overload. In their place are an eight-inch colour touchscreen infotainment display, a beefy steering wheel and comfortable, sporty seats. As you can gather, we are big fans of the latest Focus. And if you spend any time behind the wheel of one we think you will be too.