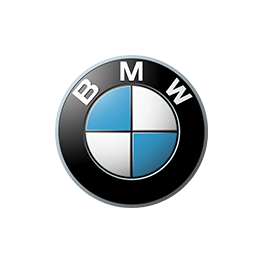 BMW 2 Series Review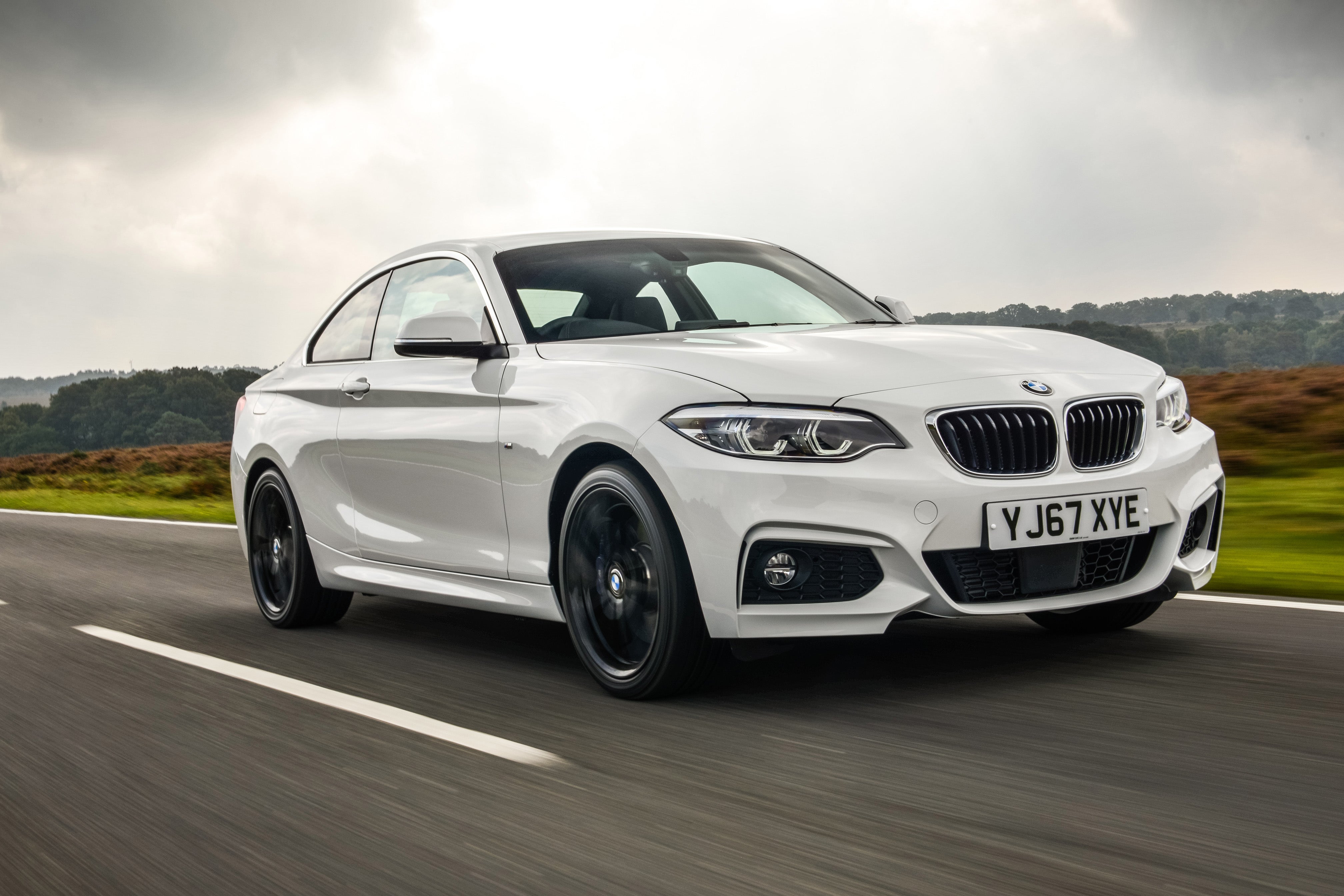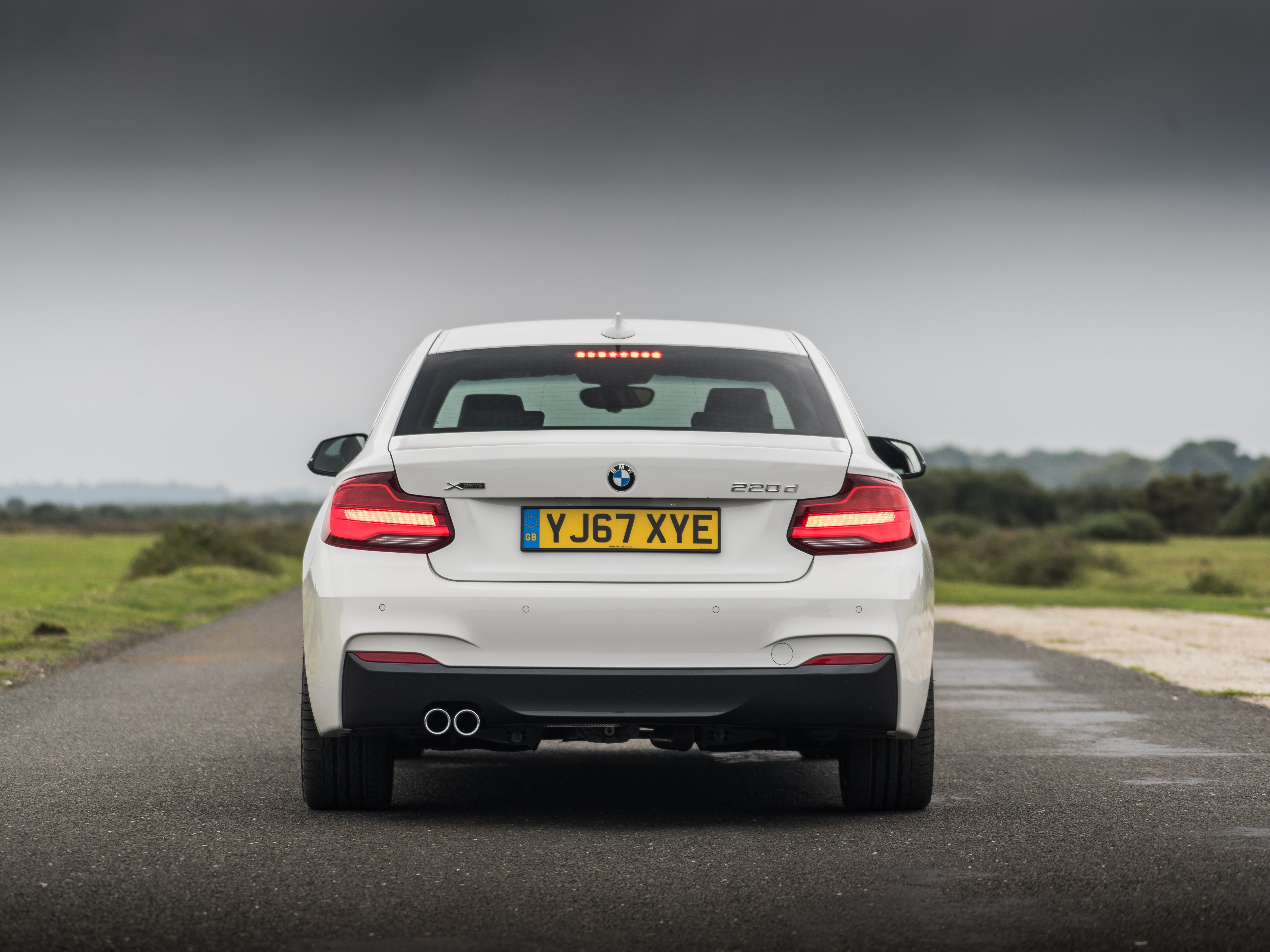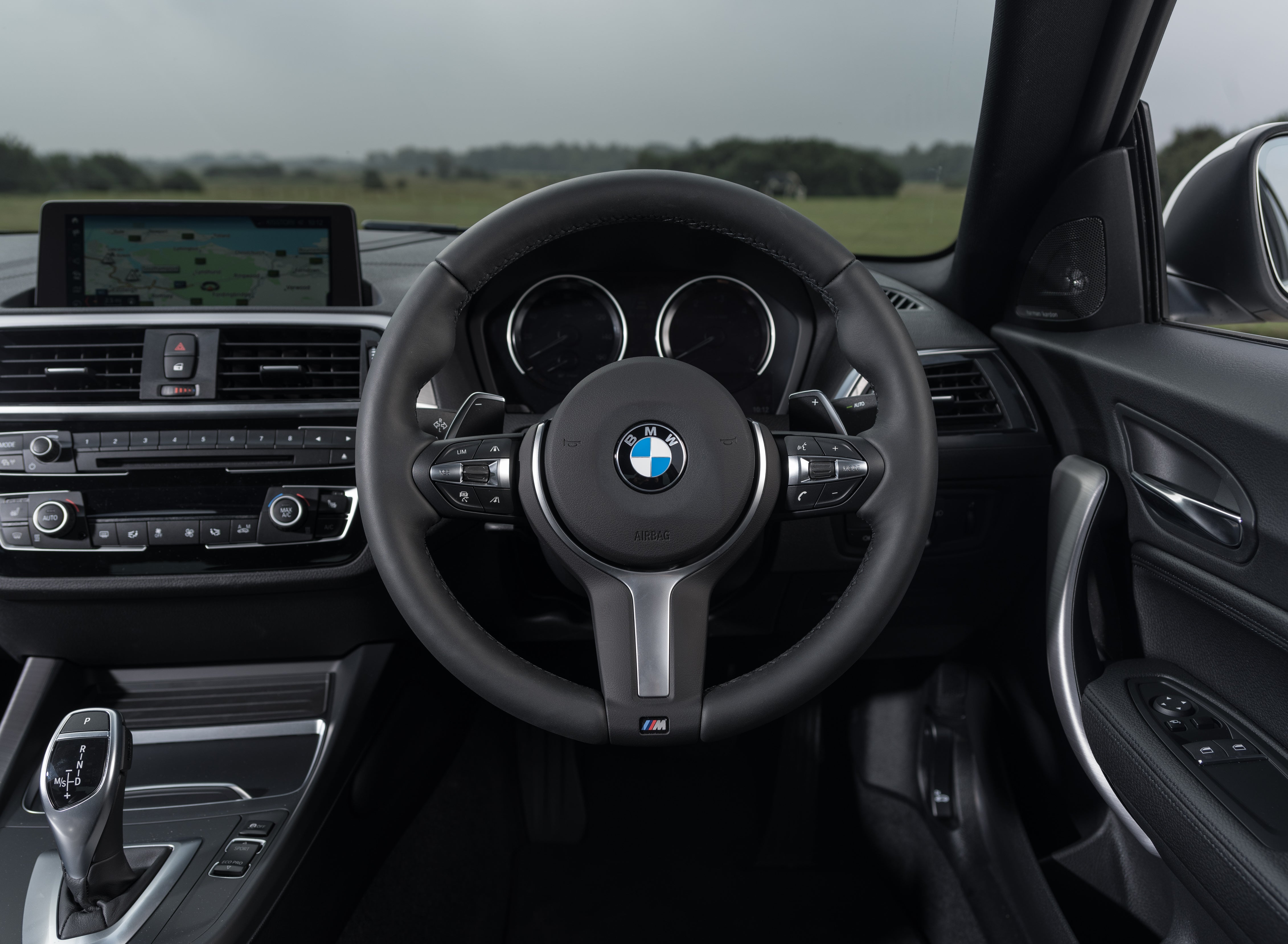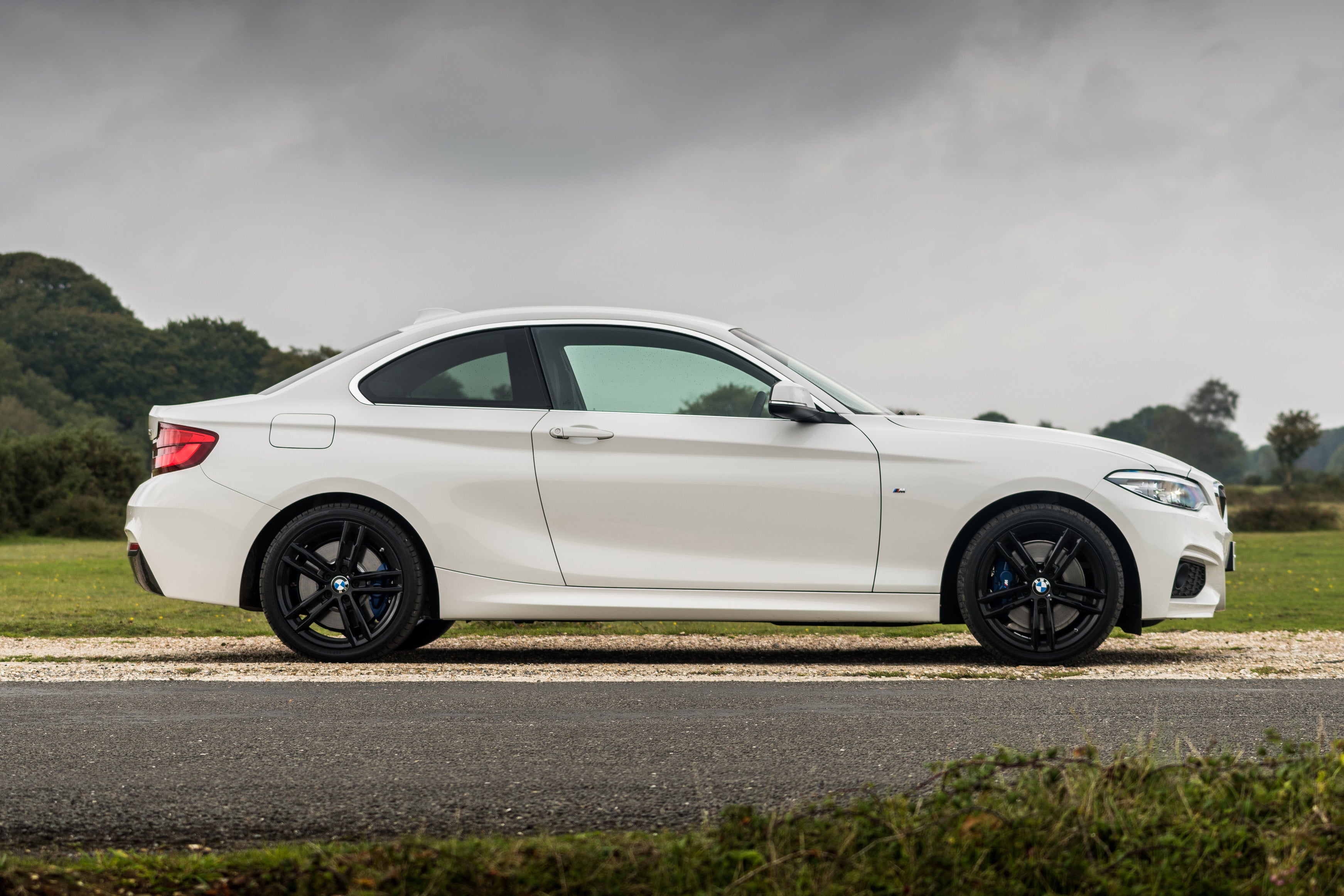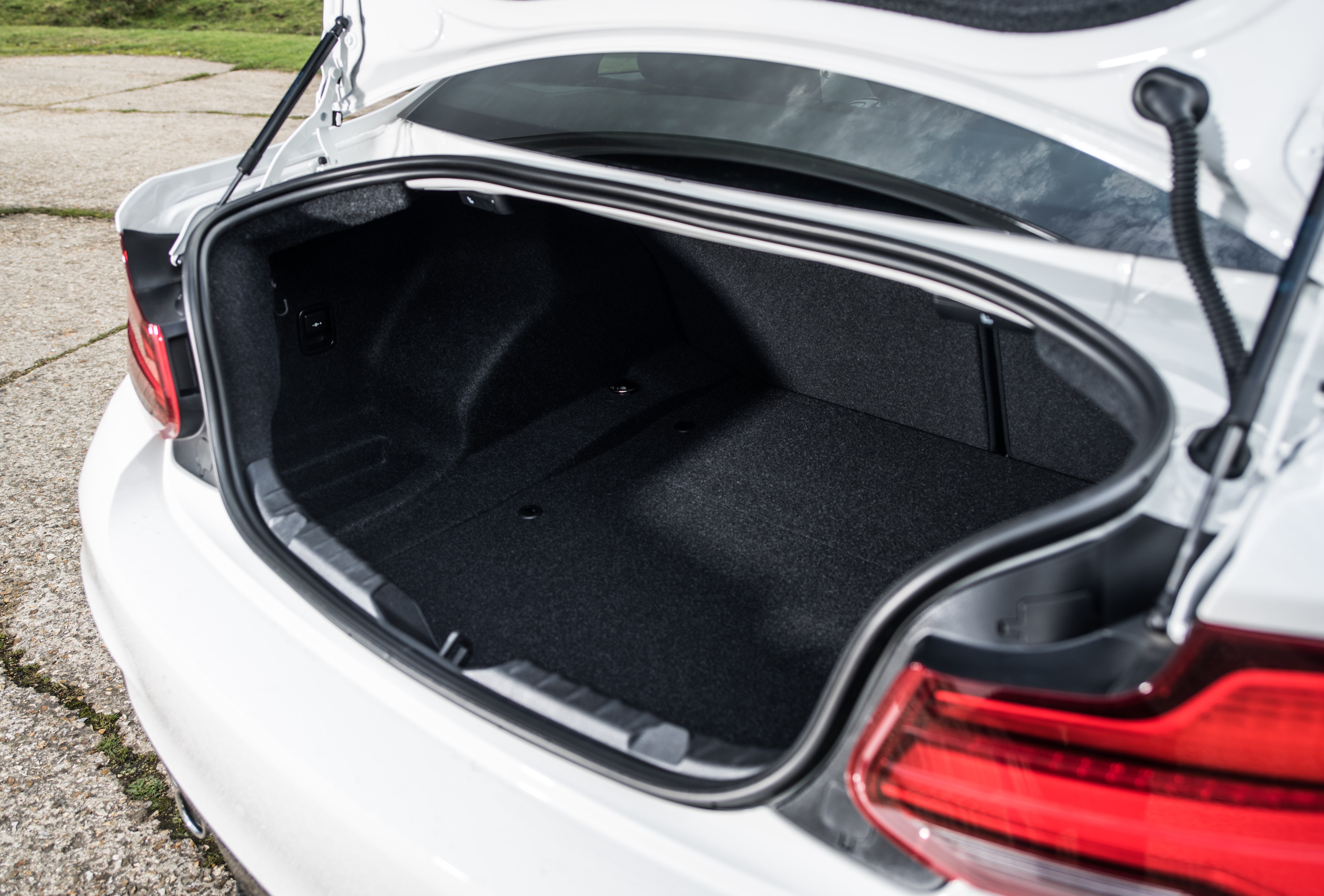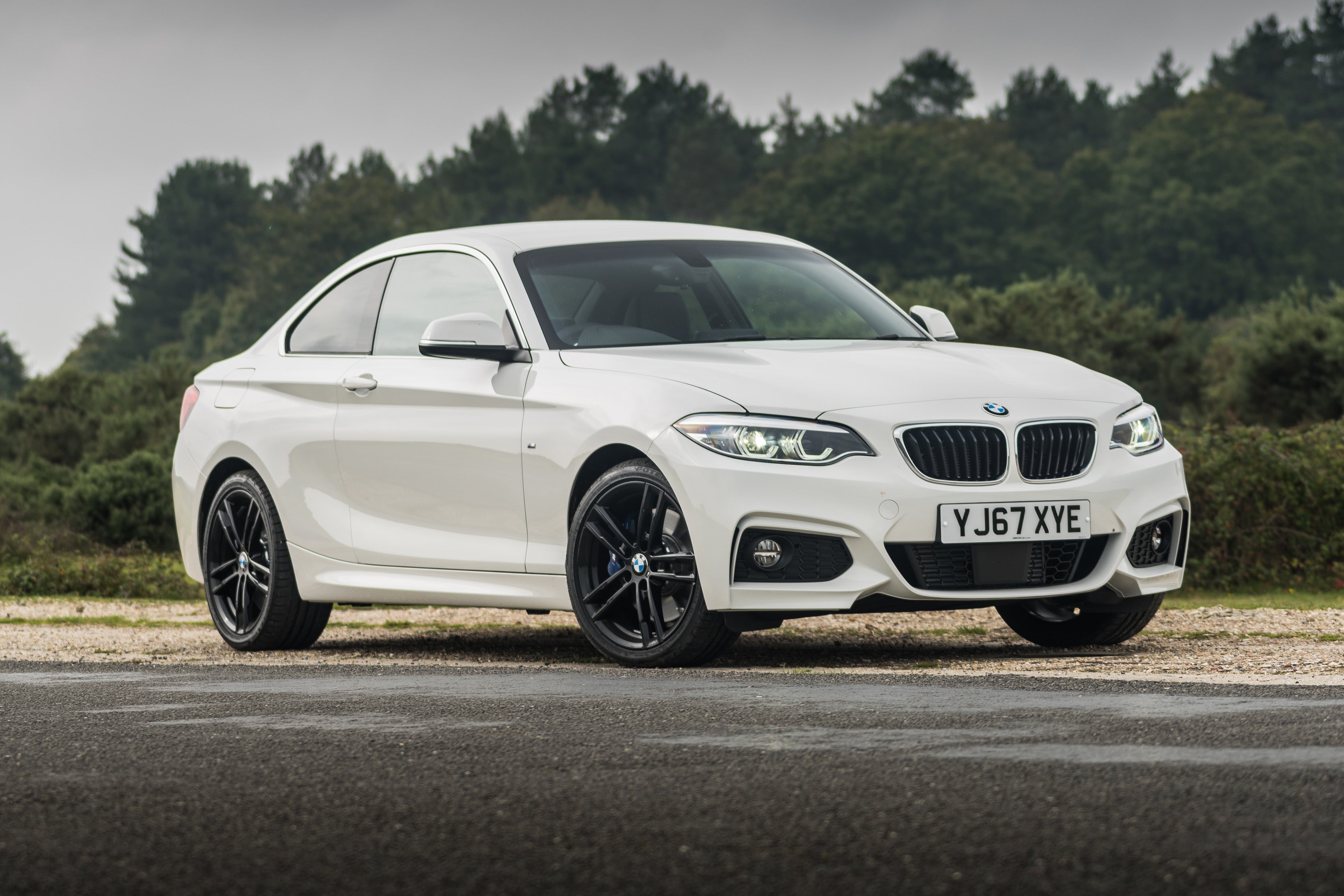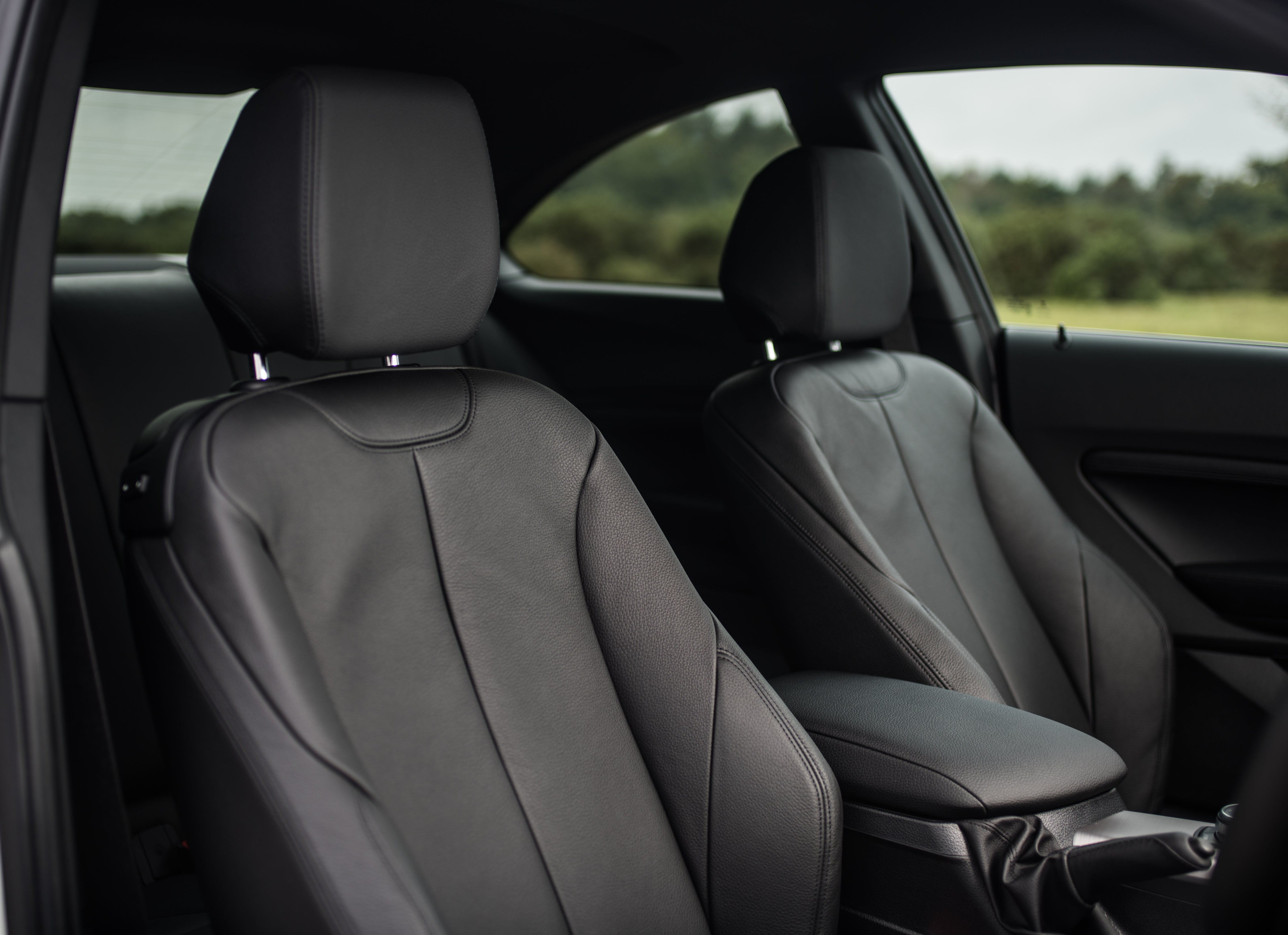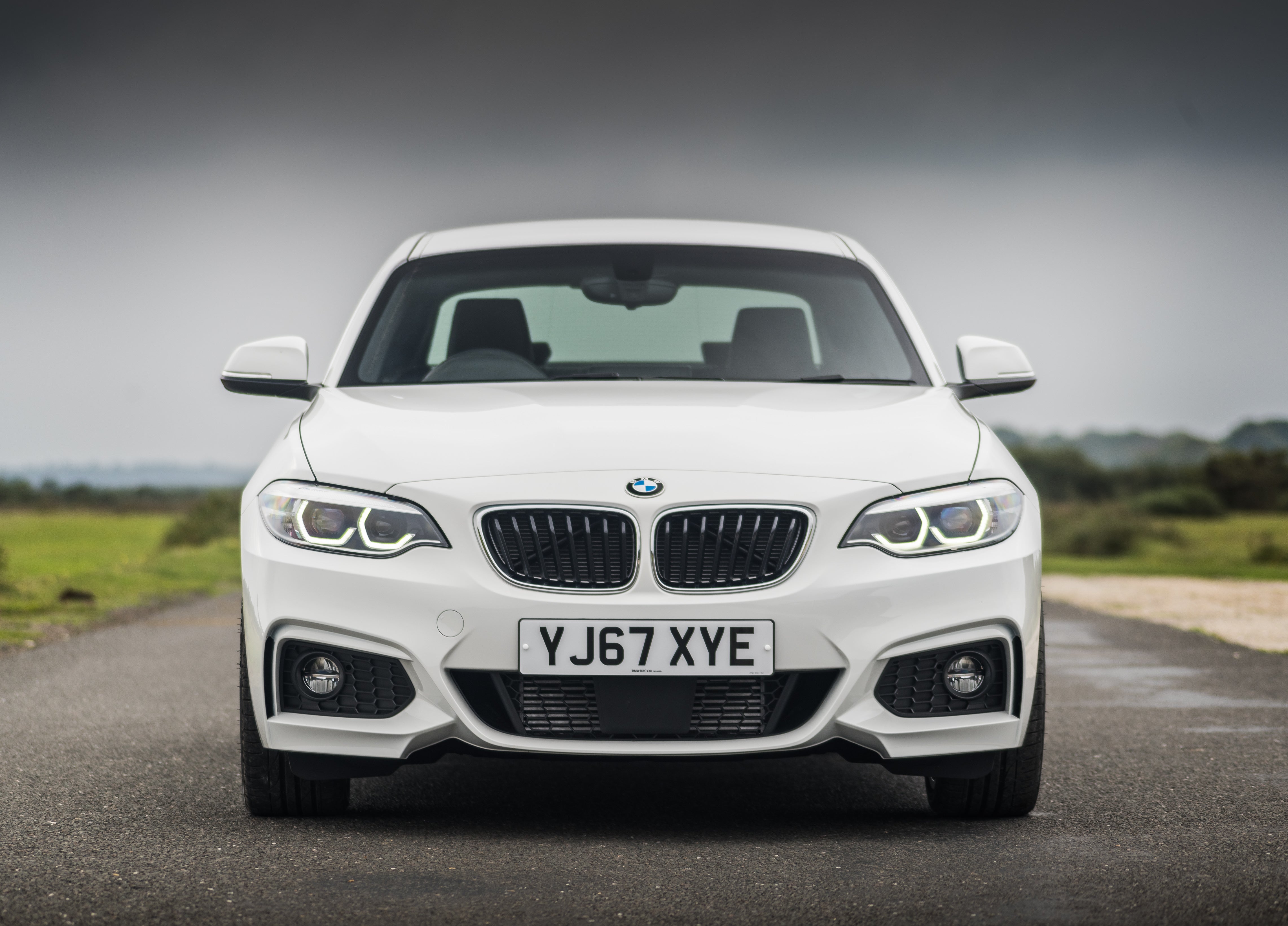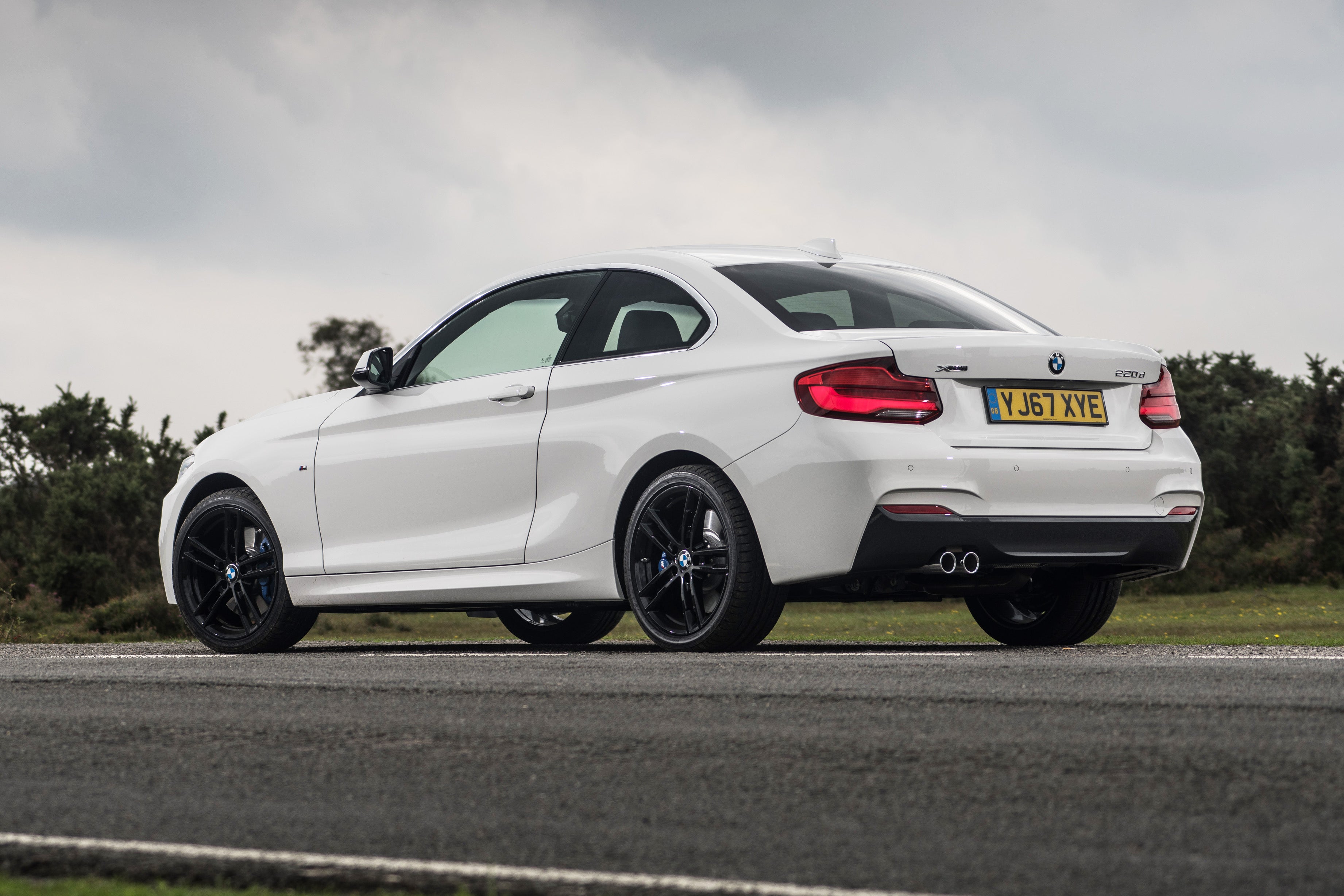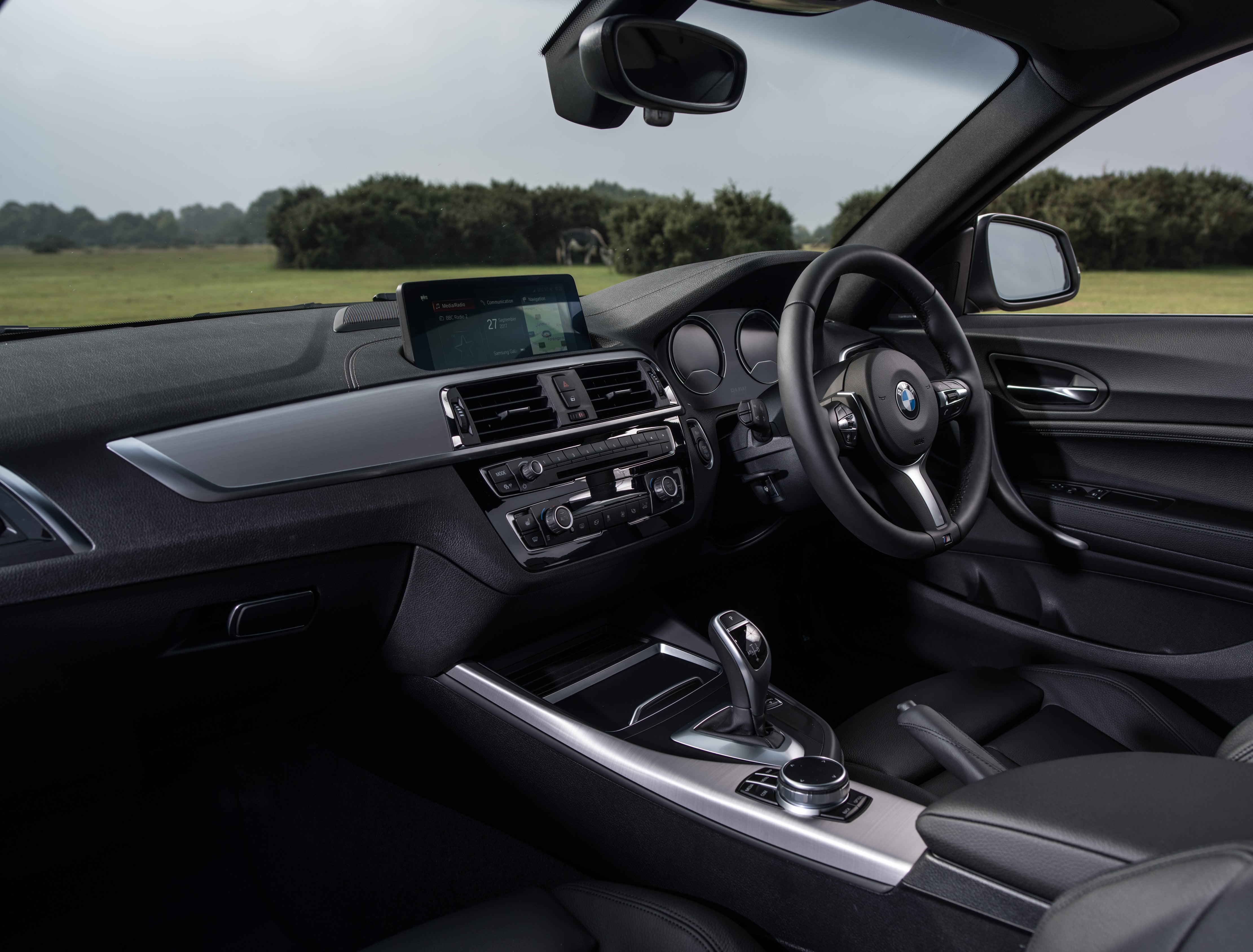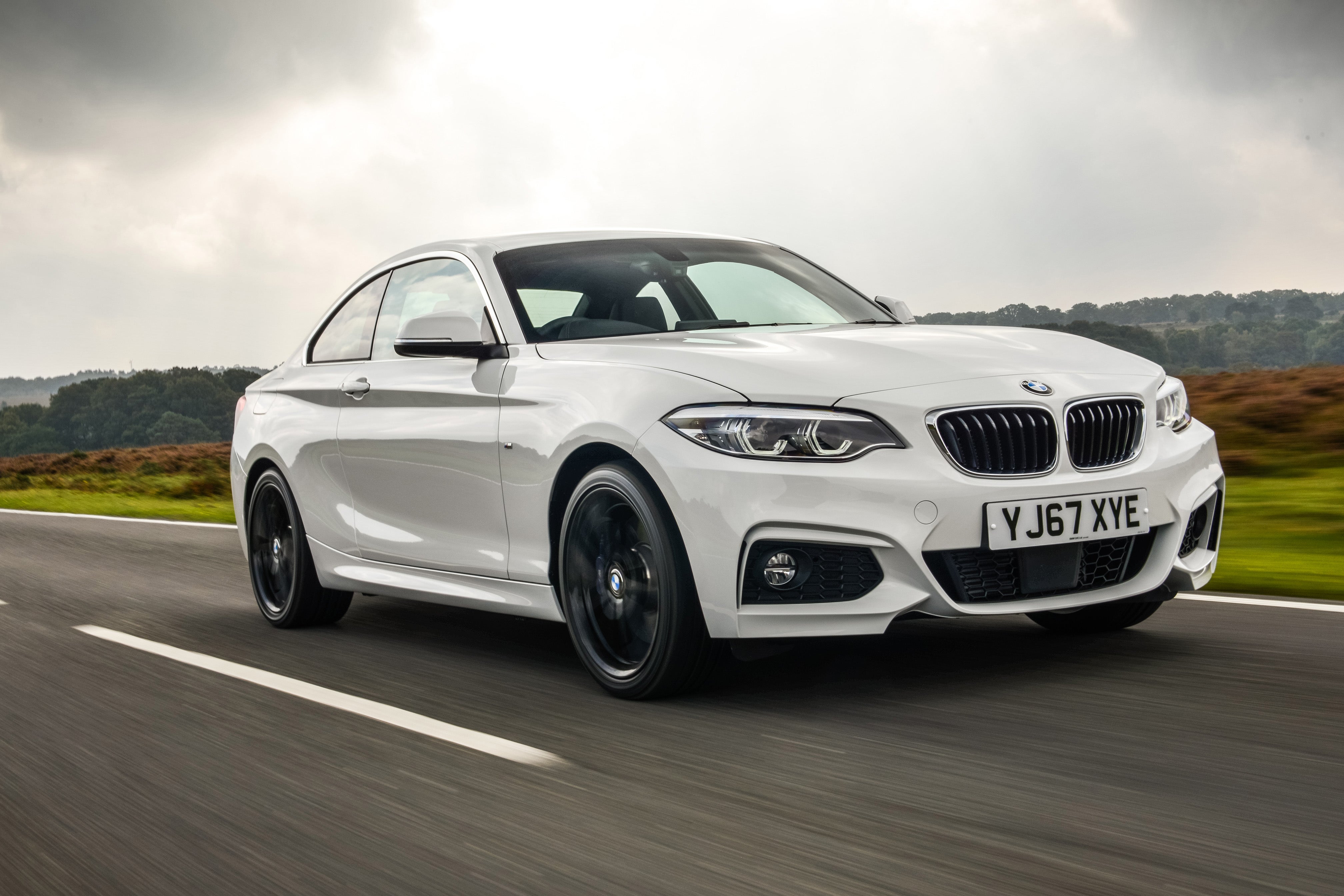 1/10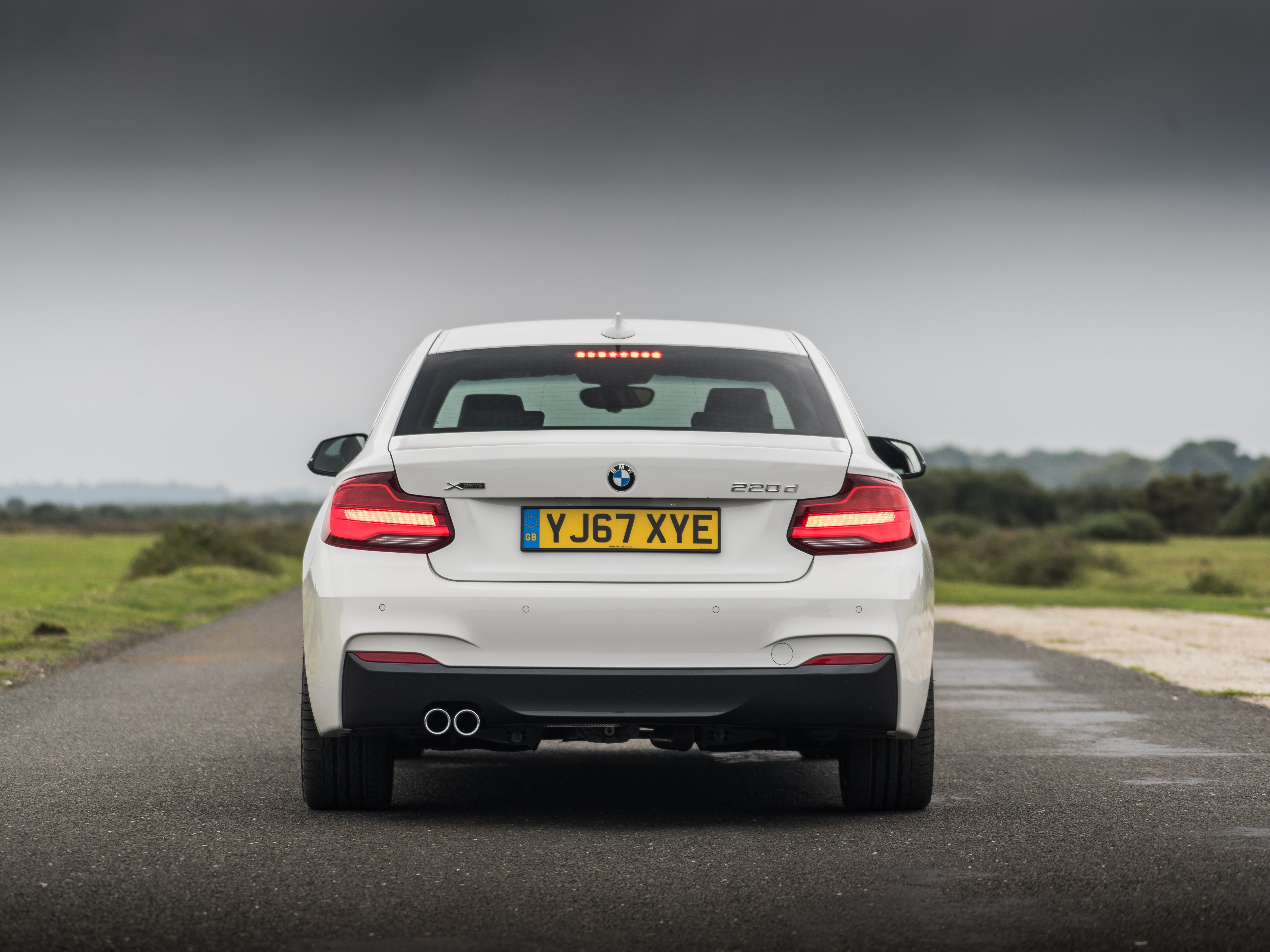 2/10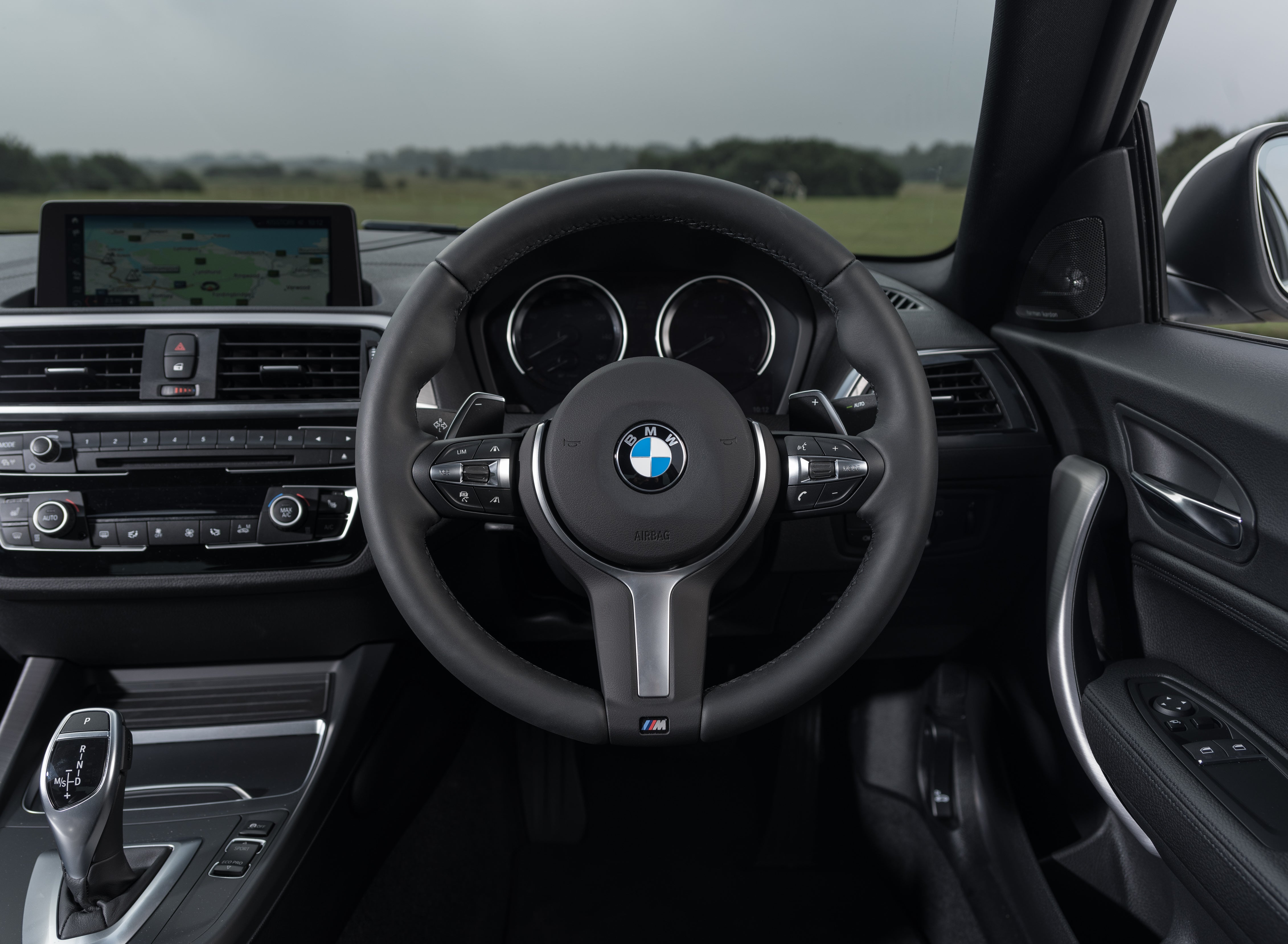 3/10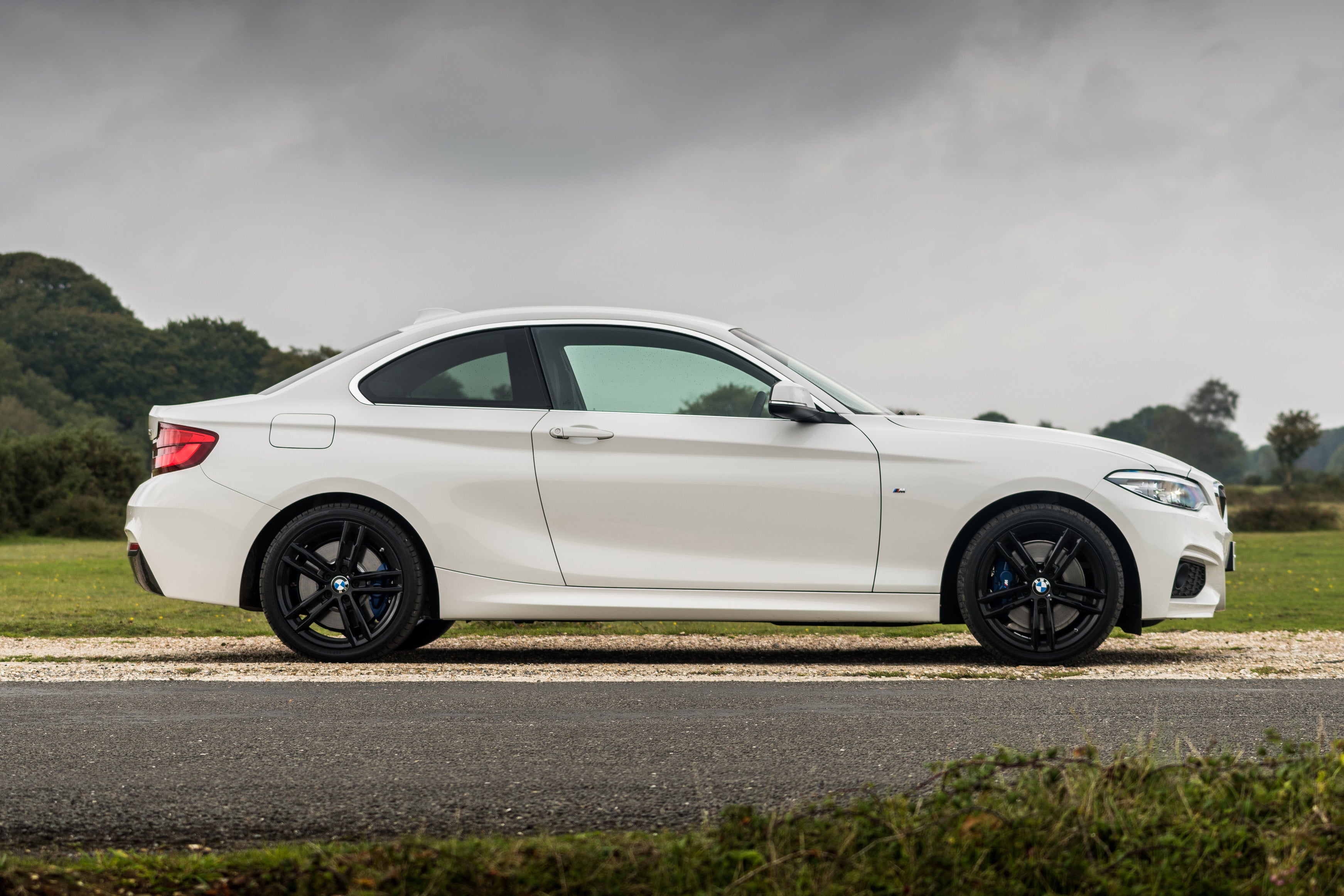 4/10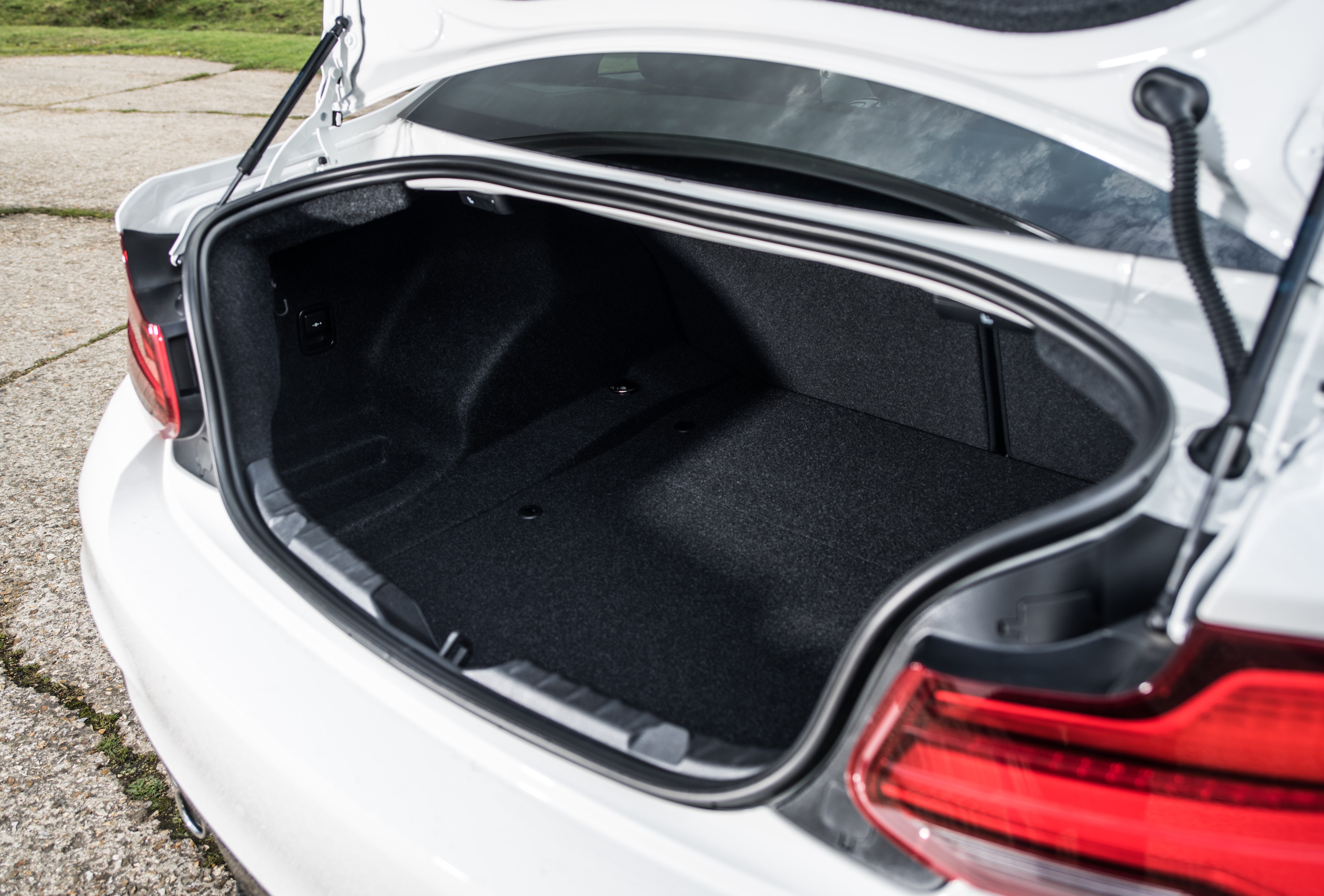 5/10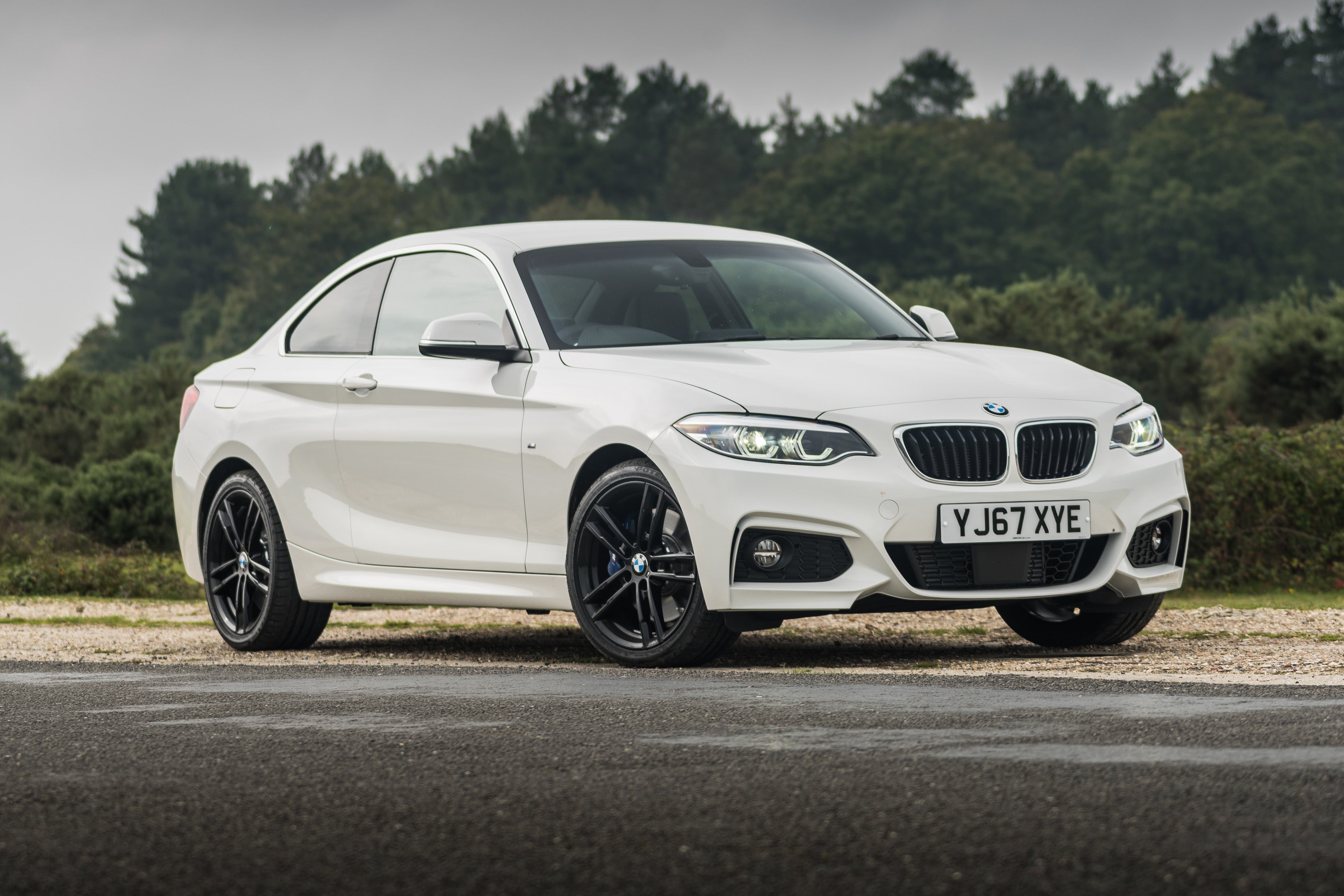 6/10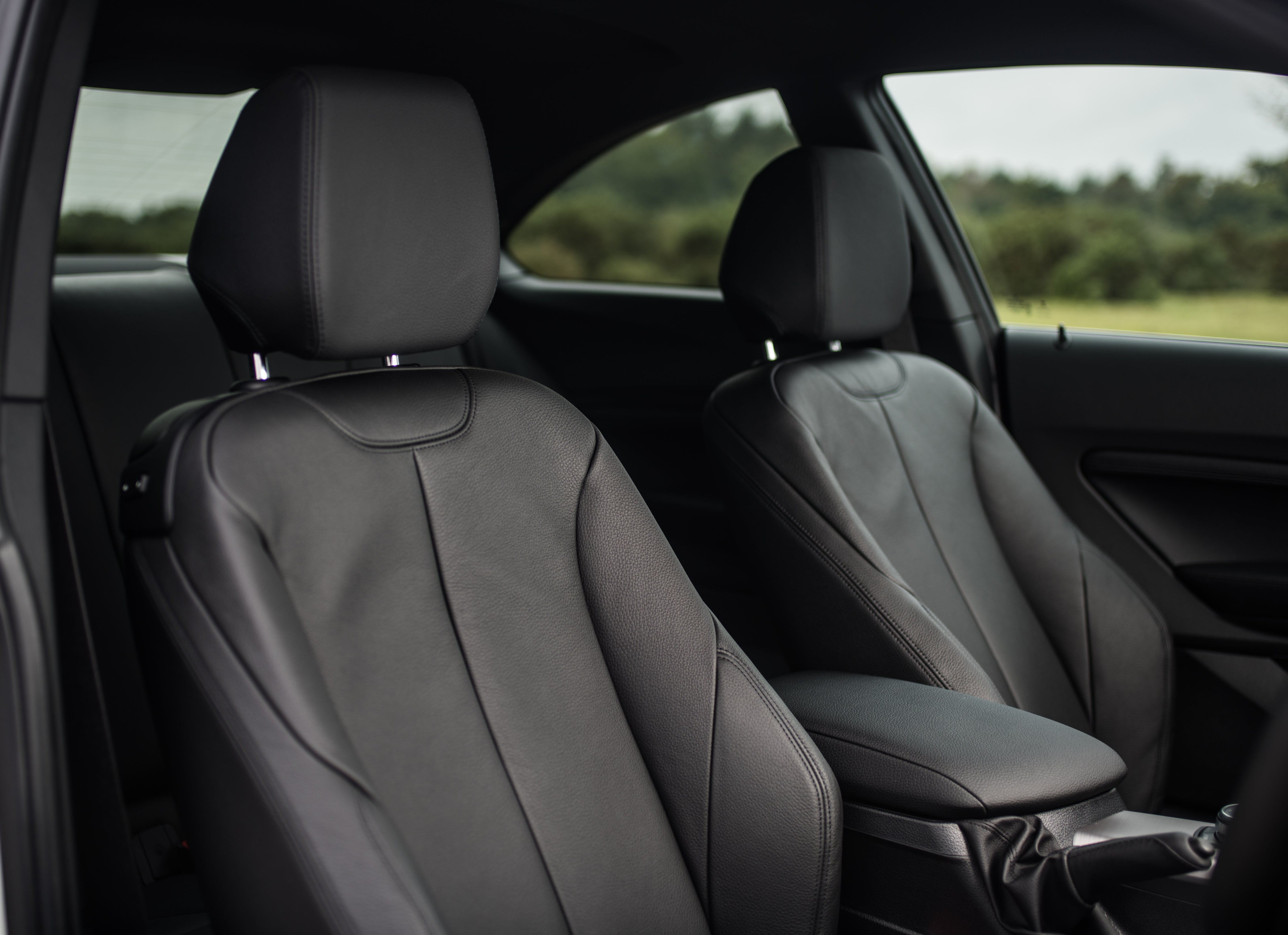 7/10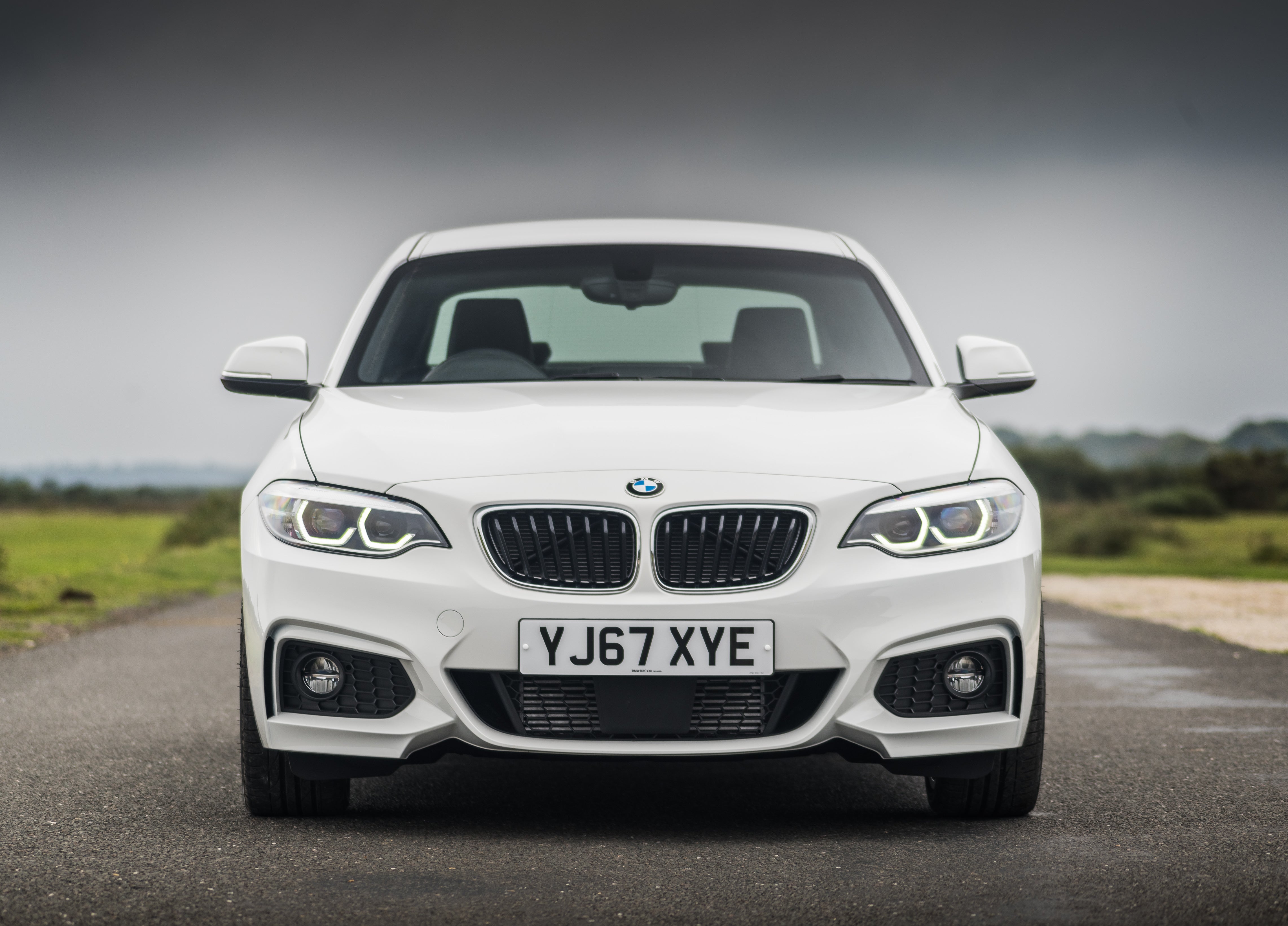 8/10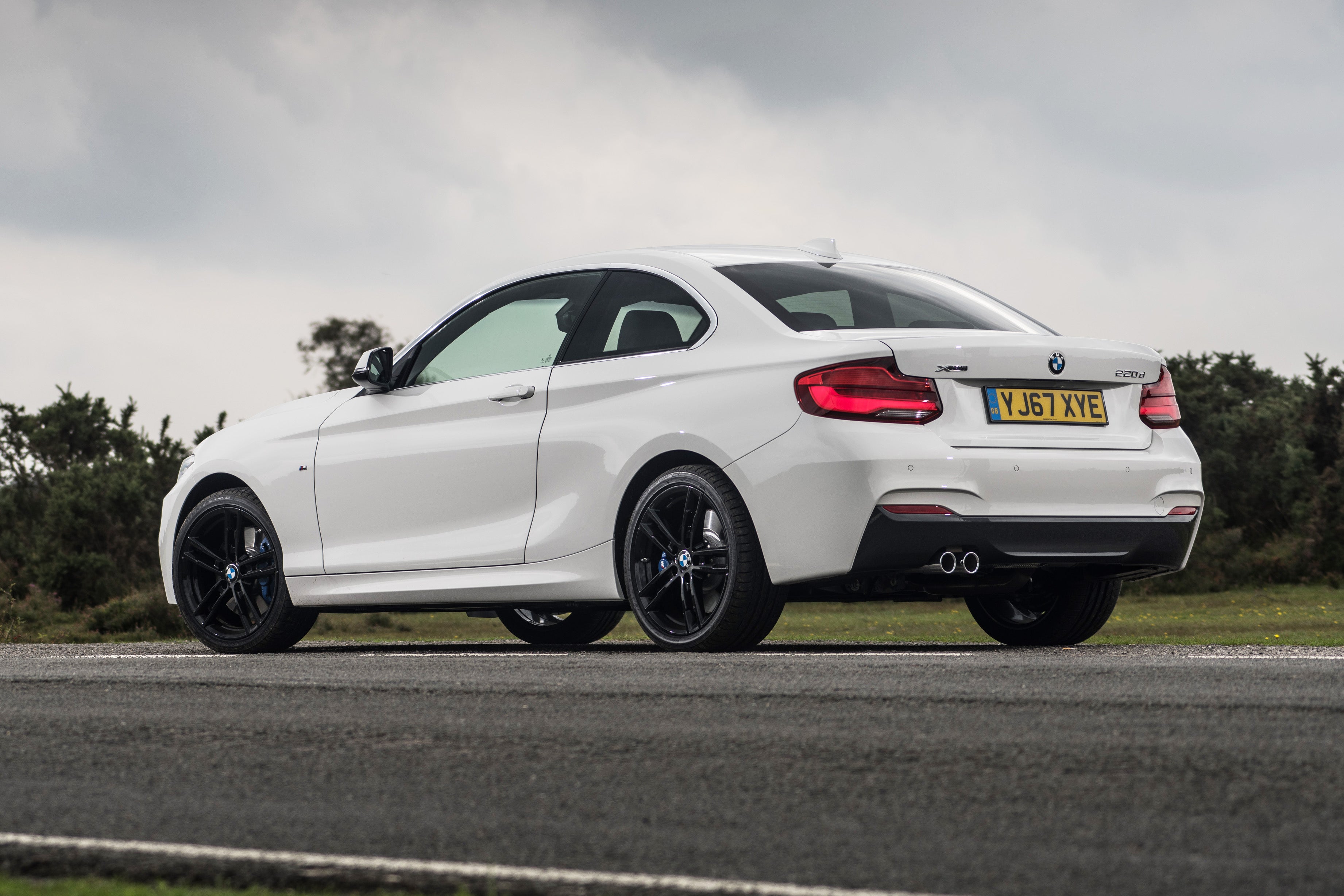 9/10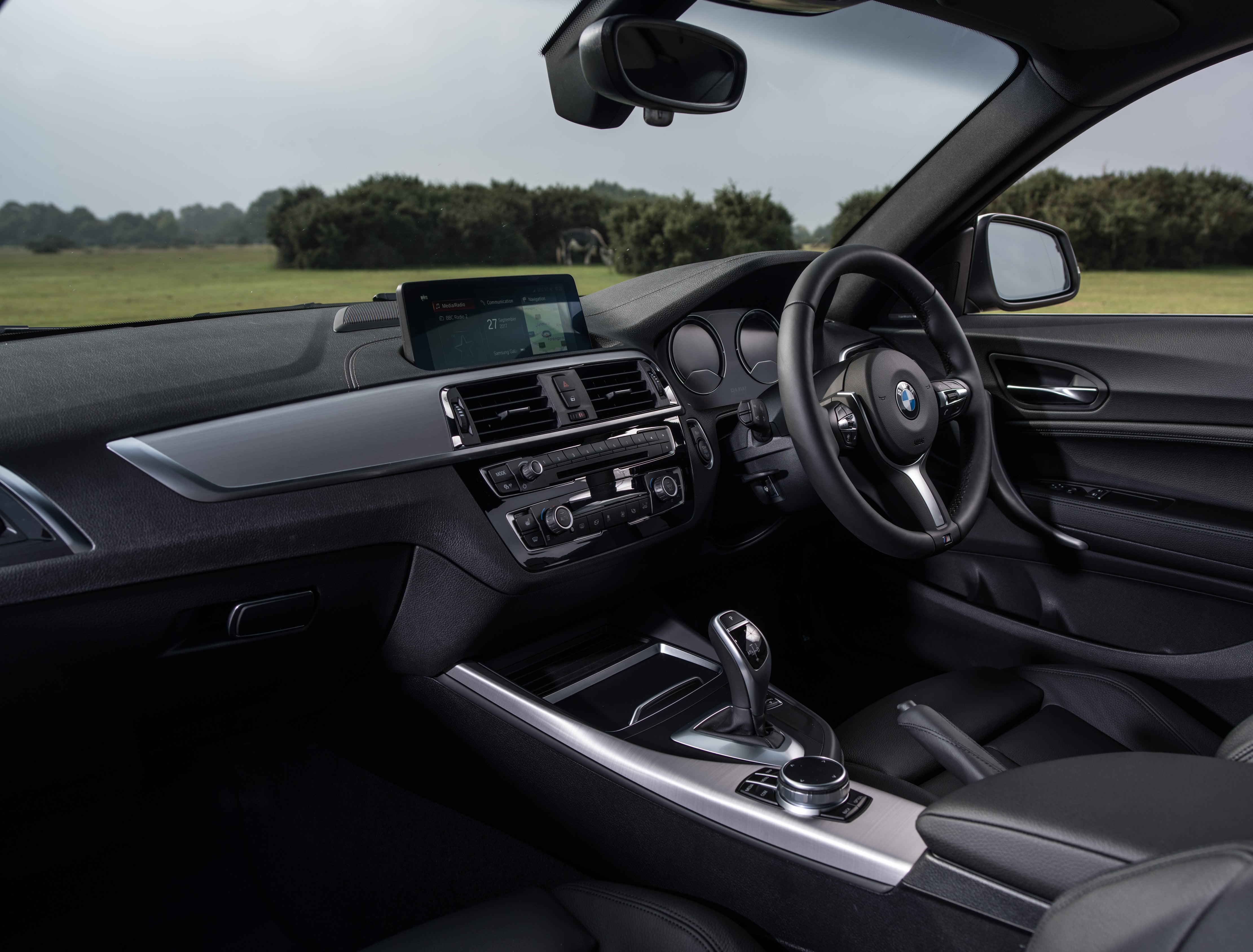 10/10
Launched in 2014

Coupe

Petrol, Diesel
Launch year

2014

Body type

Coupe

Fuel type

Petrol, Diesel

Written by
heycar editorial team

heycar rating
Perfect pint-sized BMW coupe
Best bits
Pretty looks and sporty interior
Excellent handling and strong-performing engines
Exceptional M235i and M240i variants
Not so great
Cramped rear seats
Interior trim lacks luxury polish
Stiff ride of some versions
Read by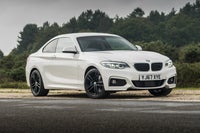 Overall verdict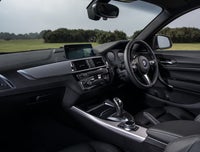 On the inside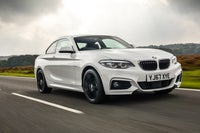 Driving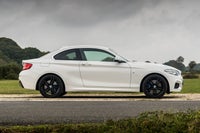 How much does it cost to run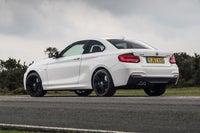 Prices, versions and specification
Overall verdict
"With the 2 Series Coupe, there's a lot to like. It's a superb-driving, good-looking small coupe that won't cost a fortune to run and should prove reliable in the long term – plus hold onto a good chunk of its value throughout its lifetime. "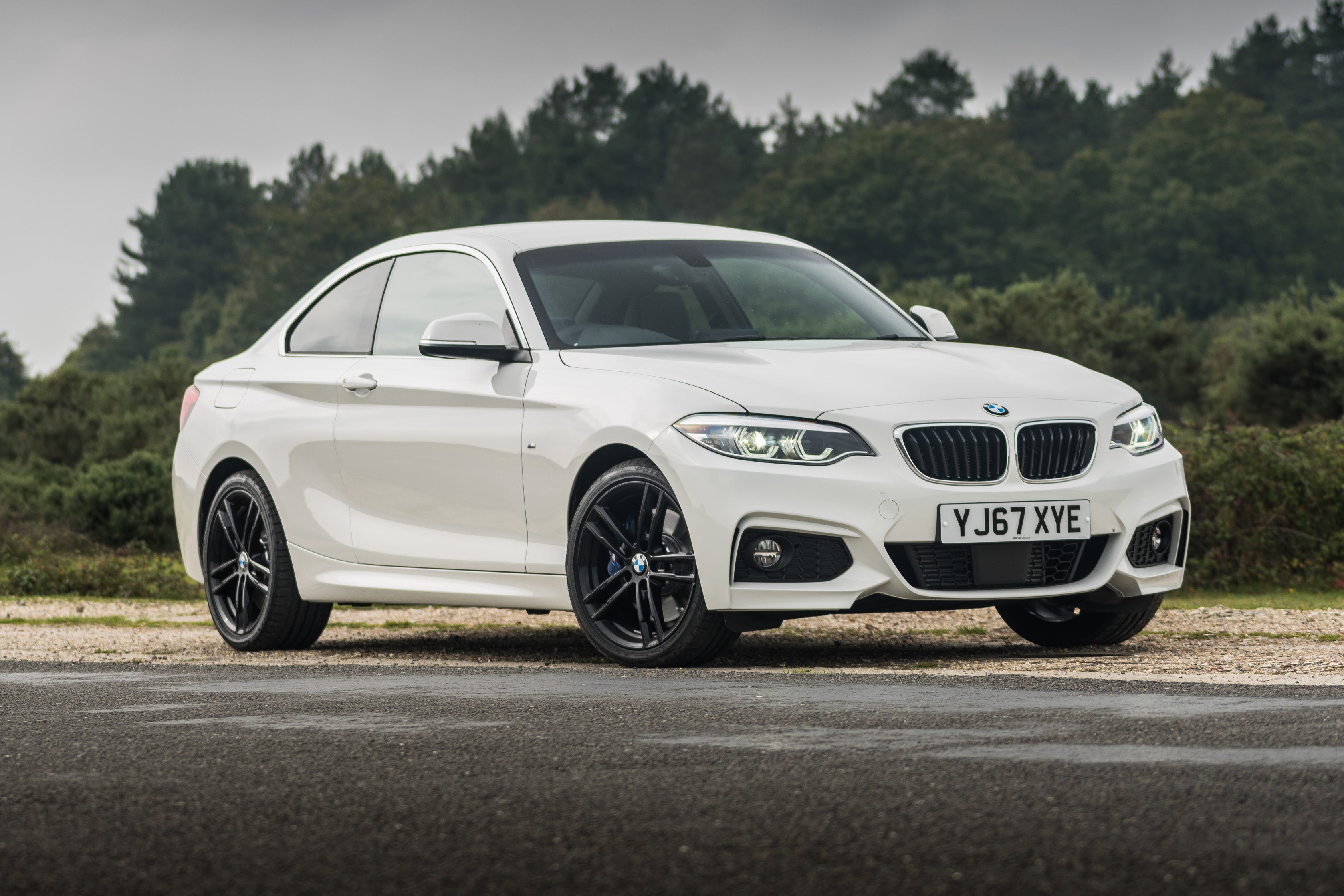 It's a proper BMW too, in that it has rear-wheel drive (as is its 2022 BMW 2 Series successor, which goes on sale in 2022). That gives it huge kudos amongst driving enthusiasts, for whom the front wheels should steer and steer alone.
The initial engine choice was limited to just two. But said enthusiasts weren't complaining, because one of those was a 3.0-litre turbocharged six-cylinder petrol called M235i (part of the BMW M Performance 'sub M' line). This wonderful machine instantly put the 2 Series on the map. The four-cylinder 220i petrol alternative was fine, but the six was clearly superior. BMW has broadened the engine range throughout the 2 Series' lifetime, including an array of diesels.
Inside, it is roomier than the cramped 1 Series Coupe, and much more sophisticated-looking. Again, it draws from the style of the larger 4 Series, with a smart centrally-placed iDrive infotainment screen, grown-up controls and a neat range of trim options. It's even easier to find a spot-on driving position and the steering wheel is lovely to hold.
Those in the rear will still grumble, though. It's tricky to get in there, and neither head room nor leg room are particularly generous. It's much better than it was – BMW would have struggled to make it any worse – but if you regularly carry people in the back, perhaps look to the larger 4 Series Coupe.
To drive, the 2 Series is a gem. The chassis is beautifully balanced and incredibly well set-up. Even the basic cars feel pure and sporty, with crisp responses and a real sense of confidence. The M235i (and later M240i) are utterly exceptional, with loads of power, divine balance and a waterfall of feedback. We adore them.
Ride quality is on the sporty side, of course, but even this isn't too bad. The 2 Series Coupe, particularly the diesels, was a popular fleet car choice, and it delivered on everyday comfort as well as serving up a bit of fun for the weekend. All the engines were surprisingly fuel-efficient – yes, even the M235i and M240i, considering their performance.
BMW honed the trim line over the car's lifetime, and both affordable Sport and potent-looking M Sport have the neat details to back up the car's driver-focused nature. Even equipment is surprisingly generous, with all cars getting climate control and BMW iDrive.
Comfort and design
"The old BMW 1 Series Coupe had a somewhat low-rent interior, and owners grumbled that they were asked to spend so much on something that didn't convince inside. So the firm rectified things with the 2 Series Coupe interior, which looks convincingly like a shrunken version of the layout in larger BMWs."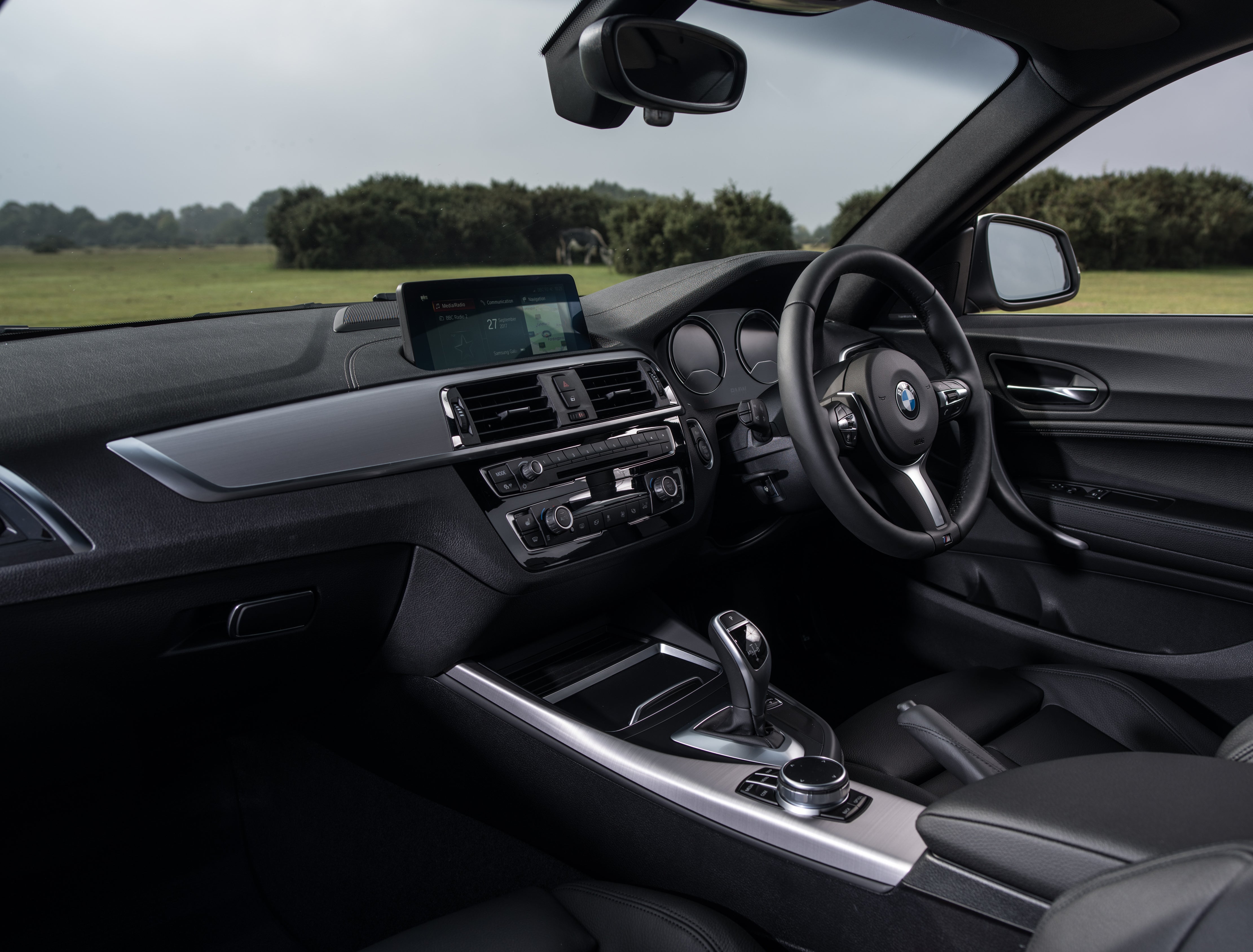 As soon as you get in, the 2 Series Coupe feels good. The seats sit nice and low on the floor, giving a focused, long-legged feel behind the wheel. Pick an M Sport version and you'll get a gorgeous steering wheel, with two big, round and classic-style instruments behind.
The infotainment screen sits on the top of the dash in a freestanding pane, with stereo and climate control buttons below. It's all extremely easy to use, with great clarity of design that makes it feel mature and upmarket.
When new, owners seemed to favour moodier-looking trims, with lots of dark materials highlighted by metal-look inlays. But it is possible to find cars out there with lighter colour schemes – better still (in our eyes at least), versions with red leather upholstery. It might sound awful but check it out. We think it really works well.
Seats are comfortable, with our favourite chairs being the bolstered, multi-adjustable seats in M Sport and M Performance variants. The cloth and Alcantara upholstery in sportier models is also rather wonderful.
Handling and ride quality
"The BMW 2 Series Coupe is an absolute class act to drive. It feels very much a proper BMW, and the differences compared to regular front-wheel-drive hatchbacks and hot hatches are obvious. You'll know you're driving something that bit more special, and relish the extra involvement it delivers."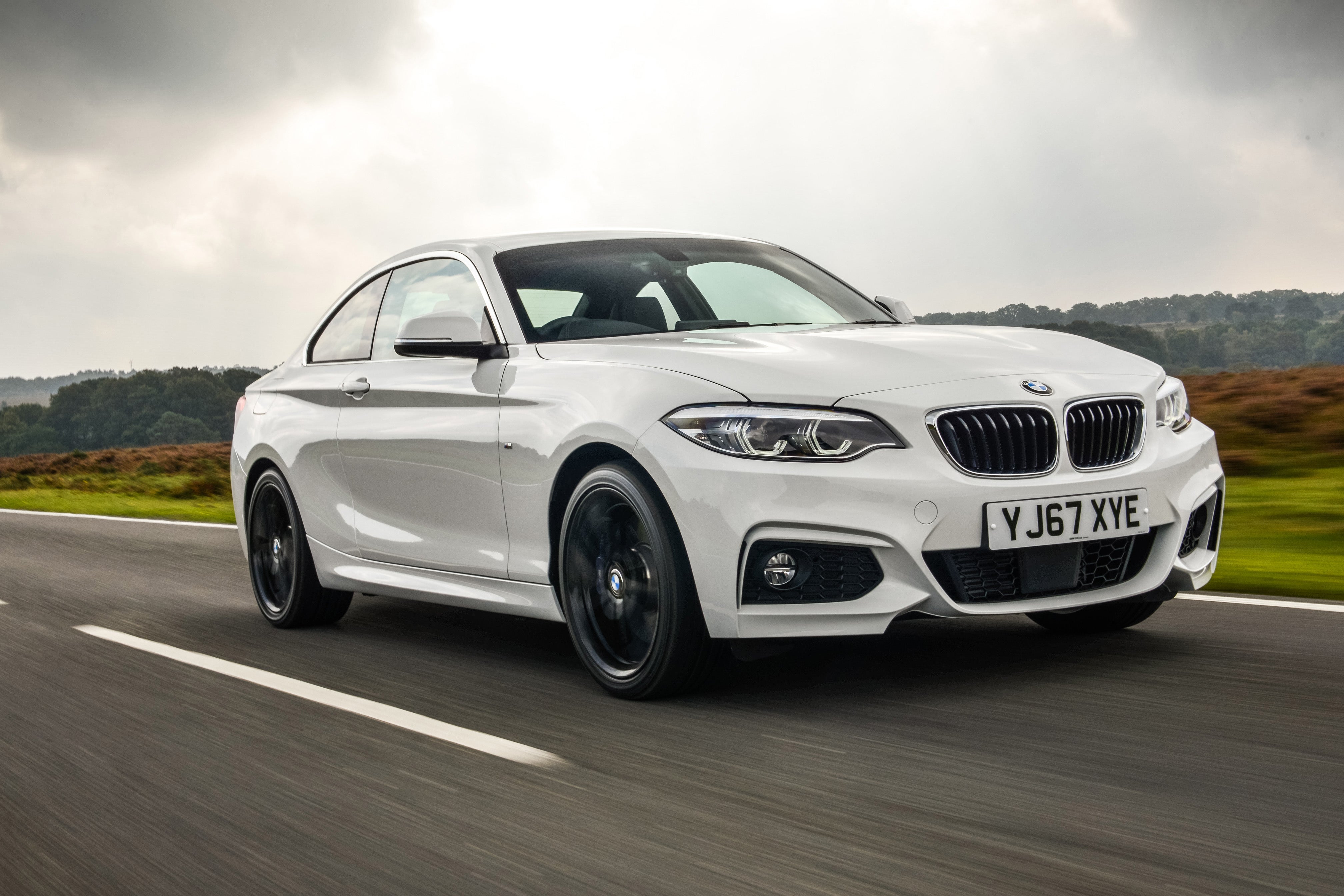 The steering feels good, for starters. There's no sponginess through the wheel, and it responds to even the smallest inputs from the driver (maybe those traditionalists are onto something after all). It allows you to corner in a very 'classical' way, letting the front wheels do the steering while the rear wheels bother with getting the power down onto the road.
Even the regular suspension setup is on the sporty side, with nimble mannerisms that egg you on. Moving up through the range brings sportier suspension, with M Sport versions having 10mm lower springs that are firmer and even more tied-down to the road. We'd advise keeping an eye out for cars that mention Adaptive M suspension, with electronically controlled dampers. They have an even broader scope of ability and cope particularly well across the challenging roads the 2 Series Coupe relishes.
The pay-off for all this is ride quality. They're all on the firm side, albeit perfectly tolerable in lower-spec guises with smaller wheels. It gets a bit jigglier as wheel sizes grow, and firmer still in M Sport form with regular dampers – you'll at times think the dampers are filled with concrete. That's why we like Adaptive M suspension, because the electronic dampers also help bring back some cushioning to the ride.
The ultimate 2 Series Coupe is the M235i (and M240i), and the ultimate suspension setup is called M Performance sports suspension, which is lowered 20mm and has custom dampers with red-painted coil springs. This is the one enthusiasts will be collecting (and selling for a small fortune) in years to come.
It's worth noting that BMW also made an all-wheel-drive 2 Series Coupe, called xDrive. This offers great traction in all weathers, and makes the little 2 truly snow-proof.
MPG and fuel costs
"BMW has an uncanny knack of making engines do more miles to the gallon than their direct rivals, despite their similarly healthy power outputs. Take the entry-level 220i at launch, which could average almost 45mpg despite its 184PS output. Choosing an automatic pushed that up further, to 47.1mpg."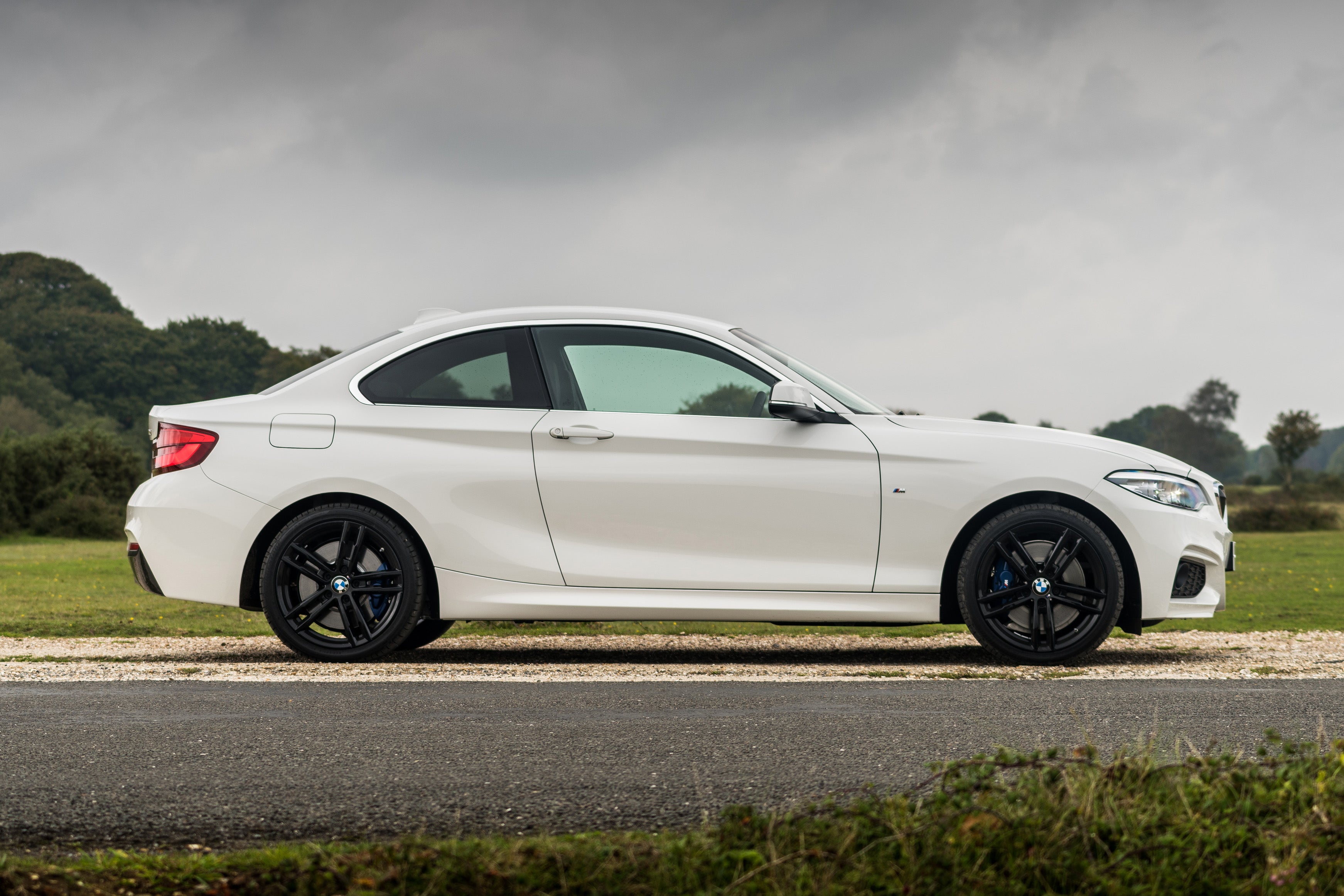 A manual 220d averages 58.9mpg, with the automatic version posting 64.2mpg. Even the M235i gives us another reason to love it, with an average of 34.9mpg for the manual and over 37mpg for the auto. The later 228i, which bridged the gap to the M235i, averaged 42.8mpg despite its 5.7-second 0-62mph time.
The 218i three-cylinder engine managed 52.3mpg, making this a decent bet for those who want to stick with petrol, but without high fuel costs. And the later M240i beggars belief, with a 36.2mpg average in manual guise, and just under 40mpg as an auto. Where do we sign?
How much should you be paying for a used BMW 2 Series Coupe
"You should be paying from around £11,000 for a 2 Series Coupe, and cars at this price will likely be either 218d or 220d versions, probably with around 50,000 miles on the clock."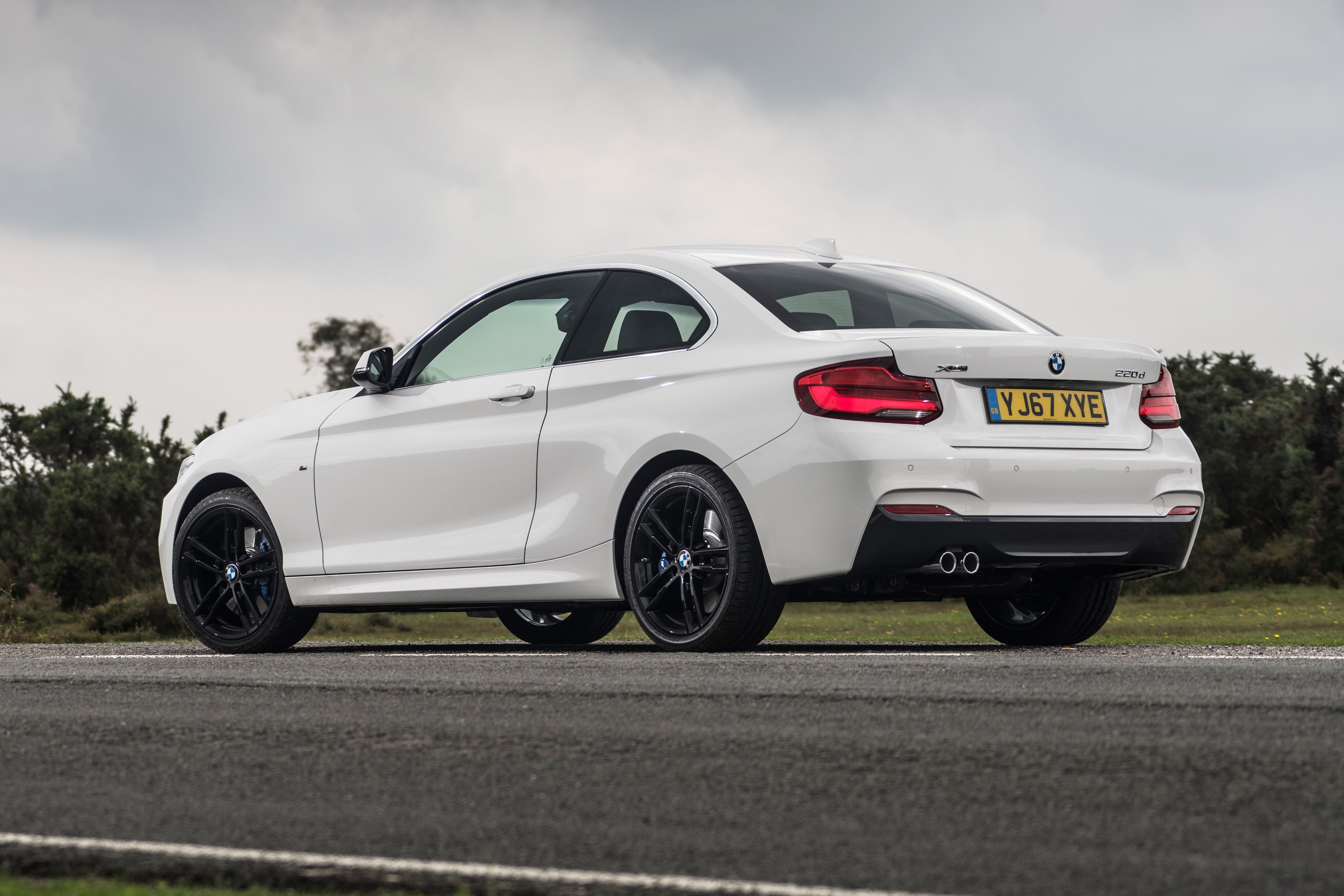 Sport trim proved more popular than SE when new, and this is the grade that will be more frequently represented on the second-hand market.
It seems petrol-engined 2 Series Coupes are a little more sought-after. You'll need to budget from around £12,000 for a 218i, a 2016-on car, but might be surprised at how you can pick up an M Sport version from around £13,000. The mileage won't be too high, either – petrol cars seem to cover lower annual mileages than more fleet-focused diesels.
Then there are our favourite M Performance versions. The M235i versions is priced from around £17,500, or a little more on top if you want a low-mileage one. The M240i dips in at just below £20,000 for higher-mileage 2017 cars, with the best cars costing more like £25,000.
Ready to get your top quality BMW 2 Series?
All cars come with a warranty
Selected dealers only
All quality checked
BMW 2 Series
218i M Sport 5dr Step Auto
Ocean Group BMW Penryn

Cornwall, TR108AD
PCP: £450.19/mo
Representative example: Contract Length: 36 months, 35 Monthly Payments: £450.19, Customer Deposit: £4,042.00, Total Deposit: £4,042.50, Optional Final Payment: £12,195.84, Total Charge For Credit: £5,044.99, Total Amount Payable: £31,994.99, Representative APR: 9.9%, Interest Rate (Fixed): 9.9%, Excess Mileage Charge: 8.26ppm, Mileage Per Annum: 10,000
BMW 2 Series
225d M Sport 2dr Step Auto
Vertu Honda Newcastle-Upon-Tyne

Northumberland, NE47DF
HP: £448.98/mo
Representative example: Contract Length: 36 months, 36 Monthly Payments: £448.98, Customer Deposit: £2,474.00, Total Deposit: £2,474.25, Total Charge For Credit: £2,142.53, Total Amount Payable: £18,637.53, Representative APR: 9.9%, Interest Rate (Fixed): 9.48%
Is the BMW 2 Series Coupe right for you?
Coupe buyers perhaps won't be overly concerned with practicalities such as rear-seat space, which is a good thing in the 2 Series Coupe's case. It's tight in there, and only having two doors makes it tricky to get in and out.
However, coupe buyers will be looking for a car that's stylish, feels good to sit in, and is great fun to drive. On all three fronts, the 2 Series Coupe really delivers. Each one is entertaining, and the performance versions are brilliantly grin-inducing.
The sheer breadth of the line-up will help you find a 2 Series that suits you – from economical diesels, to easygoing automatic petrols, to those exceptional M Performance range-toppers. There is, of course, also a drop top version, the BMW 2 Series Convertible.
What's the best BMW 2 Series Coupe model/engine to choose?
All are pretty good, you'll be pleased to hear. This is a sporty car, so BMW was careful not to use an engine that risked feeling underpowered and spoiling the experience. Even the fact that later 218i models came with an eyebrow-raising three-cylinder turbo petrol needn't worry you – it's the engine from the MINI Cooper. It's well worth a look if you want a fuel-saving petrol.
The 220d diesel is very powerful-feeling because it has a lot of pulling power. This engine makes light work of a larger 3 Series, so really doesn't struggle in a 2 Series. As for trims, SE is OK but not quite special enough. We'd go for at least a Sport, and an M Sport if possible (although they often carry a price premium that reflects this desirability).
And then there's the M235i and M240i. Simply put, if you can, do it. You won't regret it.
What other cars are similar to the BMW 2 Series Coupe?
Compact coupes are a bit thin on the ground. Audi has never sold a direct rival to the BMW 1 Series and 2 Series, for example, preferring instead to let the TT sports car do the work. The same goes for Mercedes-Benz - its A-Class has never been offered as a coupe.
Alternatives are out there, but there aren't many of them. The Volkswagen Scirocco is a good competitor, following a simpler philosophy to the BMW, albeit with front-wheel drive and a hatchback, rather than rear-wheel drive and a stubby boot.
You could also argue that BMWs sister brand MINI offers an intriguing alternative in the form of the MINI Hatch, especially in Cooper S guise. It too is performance-oriented, doesn't give much thought to rear seat space and is a blast to drive. Enthusiasts of a certain mindset will certainly consider it an alternative.
Quality and finish
BMW does make its cars better-built and more robust than the mainstream brands, and some of that is in evidence here. The body panels are thick, smoothly-painted and tightly assembled. Inside, there's a depth of quality to things such as the carpets, the buttons on the dashboard, and the solid feel of the column stalks.
It arguably doesn't quite match Audi quality and luxury in terms of some of the materials though. The dashboard is premium, with soft-touch materials and not a hint that something might creak or vibrate. But Audi's eye for detail goes a little bit deeper. Whereas BMW will just use a chunky piece of plastic, Audi will take more care to make it look pretty.
Perhaps this is why the BMW doesn't have the full-scale wow-factor when you step in. But be in no doubt, it's still a genuinely premium car with very good quality and finish.
Infotainment
Infotainment is an area where BMW really does lead the pack. All 2 Series Coupes get a smart 6.5-inch screen on the dashboard, controlled by the familiar iDrive dial in the centre console. It's breathtakingly simple to use – even the sat-nav system if fitted (sat-nav would later become standard on all new BMWs).
Later navigation systems included BMW Proactive Drive, which used the mapping to match gearshift points to the road ahead – for example, not changing up when it detected a corner approaching. It would even do this when the sat-nav wasn't set and operational.
In 2016, infotainment was enhanced with the latest iDrive interface, which makes the system's ever-growing array of functions easier to find and operate. As with earlier cars, an upgraded BMW Professional navigation system was offered, with a full-size widescreen display, plus extra treats such as wireless charging, a wi-fi hotspot and enhanced Bluetooth.
Whichever 2 Series Coupe you choose, you'll get a top-notch infotainment system to use, one that makes most of its rivals seem cumbersome and awkward.
Space and practicality
The 2 Series is not a particularly compact small coupe. It measures around 4.4 metres long and over 1.9 metres wide. However, that rear-wheel-drive layout does steal some space, which meant BMW had to make some compromises.
Not so for the front-seat passengers, who will be perfectly happy with the laid-back seating position they're given. They can be selfish with the seat adjustment and enjoy a nice sense of being sat centrally within a powerful car with a reasonably long nose ahead. Even the doors are long, to give an authentic coupe feel – and they're frame-less, for extra cool points.
Not much of that length is given over to helping people get into the back, though. It's a head-stoop, foot-thread and fall-in sort of process – and we guarantee there will be complaints before the front seat is even back in position. Front-seat passengers will certainly have to compromise in order to free up leg room, and head room isn't exactly abundant either.
At least it gets better in terms of boot space. Total capacity of 390 litres is almost as big as a Volkswagen Golf, and the shape is wide and surprisingly deep (thank that stubby rear end). Seats are split 60:40 as standard, so folding them down for a flat load space may be preferable to putting up with the whinging from your unlucky back-seat pals.
BMW also offers an extended storage pack, with nets on the floor to lash down loads, plus a through-loading slot behind the rear armrest to facilitate long loads. Stowage space in the cabin isn't bad either, with handy cubbies in the centre console and two cup holders. Any 1 Series Coupe owners will be very envious.
Engines and gearboxes
The 220i Coupe uses a 184PS 2.0-litre four-cylinder turbo engine, which is speedy enough, but even better in 245PS 228i guise. The latter does 0-62mph in just 5.7 seconds. They're both more potent than the 143PS 218d, which is why many prefer the 220d turbodiesel. With 184PS, it matches the petrol for power, but delivers much better fuel economy.
We rather like the later 218i, with a 136PS 1.5-litre three-cylinder MINI Cooper engine. It's throbby and fun, and also gets extra bragging points for being the engine found in the BMW i8 hybrid. BMW also followed up later with a 225d diesel producing 218PS, giving 0-62mph in 6.3 seconds.
The 225d came as standard with the brilliant eight-speed Sport automatic gearbox, which was optional on other models. While the six-speed manual is enjoyable, with a short lever (even shorter in M Sport) and a snappy shift, the automatic is uncannily able – and actually gives faster acceleration than manual cars.
The M235i has the 3.0-litre straight six turbo engine that we've already fawned over. It produces 326PS for 0-62mph in just 5.0 seconds. It's an utter joy, with a stupendously addictive engine note, and became even more idol-worthy in 340PS M240i guise. With the auto 'box and launch control engaged, this is capable of 0-62mph in a scant 4.6 seconds – a figure you'd normally associate with the Porsche 911. With a hefty amount more pulling power, it truly is glorious.
Refinement and noise levels
The 2 Series Coupe isn't as quiet as a larger 3 Series, but it's still refined enough to make you feel the premium badge on its bonnet is warranted. Although the diesel engines can get a bit clattery, and the four-cylinder engines are throbby when revved, all the motors are smooth, particularly the 1.5-litre and 3.0 turbos. They fade into the background at speed – but a blare from the M Performance models' dual exhausts is only a toe-flex away, which is pleasing.
Road noise is a bit noticeable, because the 2 Series Coupe generally runs on larger alloy wheels, with tyres that throw up a bit of a row. As it's a smaller car than, say, a 4 Series Coupe, there's less space for noise isolation material. The ride itself can get audibly crashy on broken roads.
The overall feel of the interior is one of refinement, though. The climate control fan rarely annoys, for example, and the warning chimes use a soft, soothing noise, rather than an awful buzz or bleep. Another little example of the premium car difference.
Safety equipment
Euro NCAP didn't test the 2 Series Coupe when newly launched, as it is a variant of an existing car, the BMW 1 Series hatchback. So, looking at that car's Euro NCAP score gives us a sense of how safe its coupe car is.
It performed well, with 91 percent for adult occupant protection and 83 percent for child occupant protection. Safety assist received 86 percent, although pedestrian safety was more average, at 63 percent.
All 2 Series Coupes get front, side and curtain airbags, rear ISOFIX mounts and stability control. There was a seat belt reminder for all five seats (something else to wind up that poor person sitting in the middle), although a knee airbag was not available.
More everyday safety features include rear parking sensors, an auto-dimming rear-view mirror, rain-sensing wipers and bright LED rear lights. Full LED headlights at the front were added later too.
The updated iDrive system from summer 2016 also has some neat safety extras, including an enhanced version of the eCall auto-alert system that dials emergency services in the event of an accident – and uses onboard GPS to help them locate you.
Insurance groups and costs
The cheapest 2 Series Coupe to insure is the 218i, rated as group 20. A 220i goes up to group 25, or group 26 for the more outlandish M Sport version. Meanwhile, a 218d is group 20 or group 21 for the M Sport.
Like the potency of the 228i and later 230i? You'll be paying group 30 insurance – the same as for the 225d performance diesel. And if you really want power, get your cheque book out: the M235i is in group 38, which rises to group 39 for the even more powerful M240i.
VED car tax
Pick a 220i manual and you'll enjoy annual VED (road tax) of £165 a year. Take an auto and it drops down to £150, thanks to the lower CO2 emissions. It's the same for the 220d: a manual is £125 a year, as it emits 125g/km CO2. The auto cuts CO2 emissions down to 117g/km and annual VED to just £30.
Even the M235i isn't so bad, given its performance: £305 for a manual, £265 for the auto. Incredibly, it falls further for the M240i auto, which costs £240 a year to tax.
Trim levels and standard equipment
At launch, BMW offered some silly and undesirable trim lines called Modern and Luxury. They're really not well suited to the 2 Series Coupe, which is why many ignored them and stuck with the core model line of SE, Sport, M Sport and the M Performance M235i (later M240i).
You get premium-grade equipment even in a basic 2 Series Coupe. They all come with 17-inch alloy wheels, the iDrive display, climate control, Bluetooth, DAB, rain-sensing wipers and a button-packed sport leather steering wheel. Sport includes attractive high-gloss black trim on the outside, a different design of 17-inch alloy and, inside, a great set of sports seats.
M Sport has the very visually appealing combination of 10mm lower suspension and 18-inch double-spoke alloys. Buyers could also pick Estoril Blue paint, a colour not offered on any other variant. There was a comprehensive M bodykit and an even sportier interior. M Performance variants are another step up again, with detailing so comprehensive they even get their own boot badge.
Learn more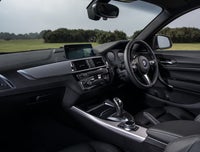 On the inside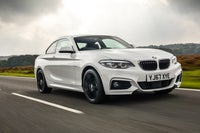 Driving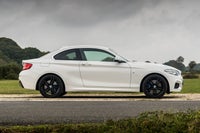 How much does it cost to run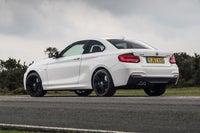 Prices, versions and specification
Reviews of similar cars
Quality checked, all cars less than 8 years old and warranty included
Looking for other BMW cars?
Quality checked, all cars less than 8 years old and warranty included