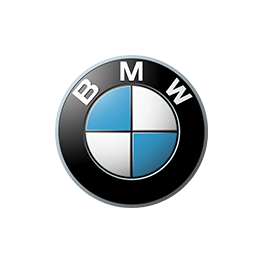 BMW 3 Series (2012-2018) Review

Written by
heycar editorial team

heycar rating
The benchmark premium saloon car
Best bits
Top-notch driving dynamics
Much-improved practicality
Advanced infotainment and tech options
Not so great
Styling a bit anonymous
Quality not as peerless as it once was
Why were folding rear seats optional?
Read by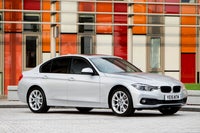 Overall verdict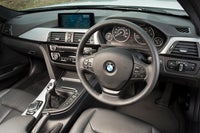 On the inside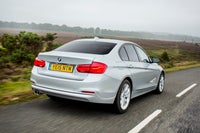 Driving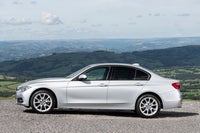 How much does it cost to run
Prices, versions and specification
Overall verdict
"This sixth-generation BMW 3 Series was introduced in 2012 as the latest evolution of a long-running model line. By then, 3 Series sales outnumbered those of a traditional large family best-seller, the Ford Mondeo, which showed how far BMW had come."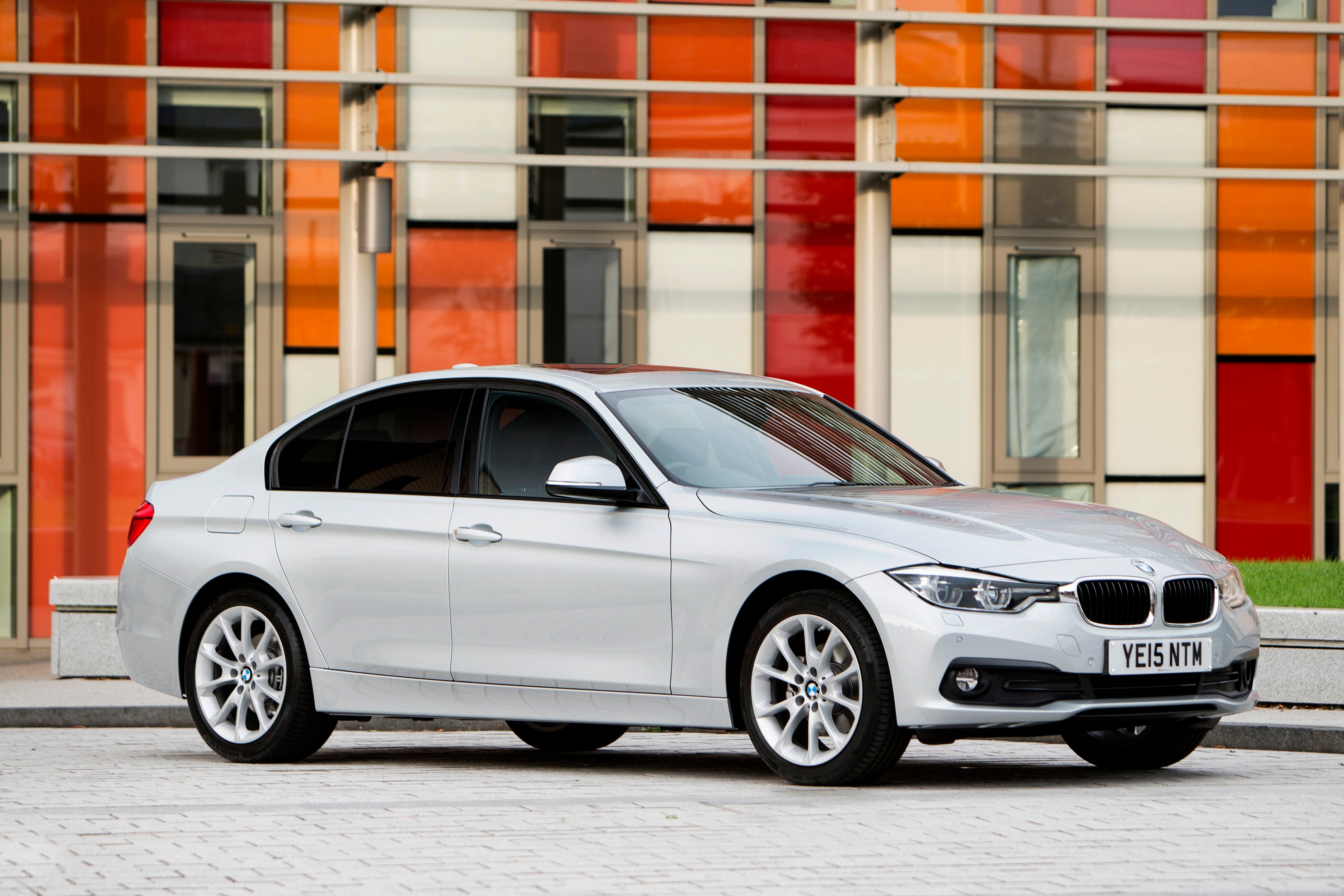 This was therefore a car the company couldn't afford to get wrong. Its approach was not revolution, but an evolution of what went before, fixing the niggles and further honing the strengths.
One of the biggest improvements sounds like one of the most routine: more rear-seat space. But for years, the 3 Series had been criticised for its paucity of legroom in the back. This was getting to be a major criticism of a car intent on high-volume sales. BMW now rectified it and quelled the most vocal complaints once and for all.
The cabin reflected the ever-greater technology BMW was building into its cars. The hooded infotainment system of the previous model, fully built into the dashboard, was replaced by a freestanding screen of even greater width. BMW knew it had to build on its early lead with in-car infotainment by taking the next step. The 3 Series delivered this.
There was a broader range of modern petrol and diesel engines as well, all of them now turbocharged as standard. Whereas the previous 3 Series went big on large six-cylinder engines, the quest for fuel efficiency encouraged a different approach with this model. Later on in its life, you could even get a tiny 1.6-litre turbocharged petrol motor.
BMW honed its trim strategy with this generation of 3 Series, too. Mainstream SE and ES variants offered the best value (and lowest CO2 emissions) to fleet drivers, but it's Sport and, in particular, M Sport versions that are now most appealing. M Sport is a proper 'BMW M' imitator, just with far more efficient engines, including tax-friendly diesels. Sport? A more affordable M Sport with just a bit more focus than the mainstream.
The 3 Series drives so well, it seems only right to go for the more focused-looking variants. The company's edge isn't quite what it was in this regard – models such as the Jaguar XE are arguably even better for keen drivers – but the 3 Series still entertains. Its rear-drive chassis is well-balanced, tidy through corners and able to deal with a huge array of different road surfaces without degenerating into untidiness. There was also an all-wheel-drive version, called xDrive, which offered greater slippery-road traction (and fixed another age-old 3 Series complaint, fallibility when it snows).
Ride comfort is better than the previous 3 Series. That 2006-on version had introduced run-flat tyres, and the associated stiff, gritty ride quality. Six years later, BMW had cracked the technology. This version is still tauter than a Mercedes-Benz C-Class, for example, but it is far more compliant than before and, on smaller wheels, actually quite absorbent.
Throughout its lifetime, BMW sold plenty of this generation of 3 Series. Visually it wasn't a revelation, and older models are prettier, more natural-looking machines (arguably too are its key rivals, particularly the elegant Mercedes-Benz C-Class). But overall, it was such a complete car, it's still hard to fault even now. No wonder so many found homes – which is great news for those who want to enjoy its broad-based talents today.
If you're looking for the newer version, you need our BMW 3 Series (2018-) review.
Comfort and design
"The 3 Series has an interesting interior layout: less stark and more layered than previous models. You sense BMW wanted to inject a bit more excitement into the cabin, and so pushed the boat out more than before."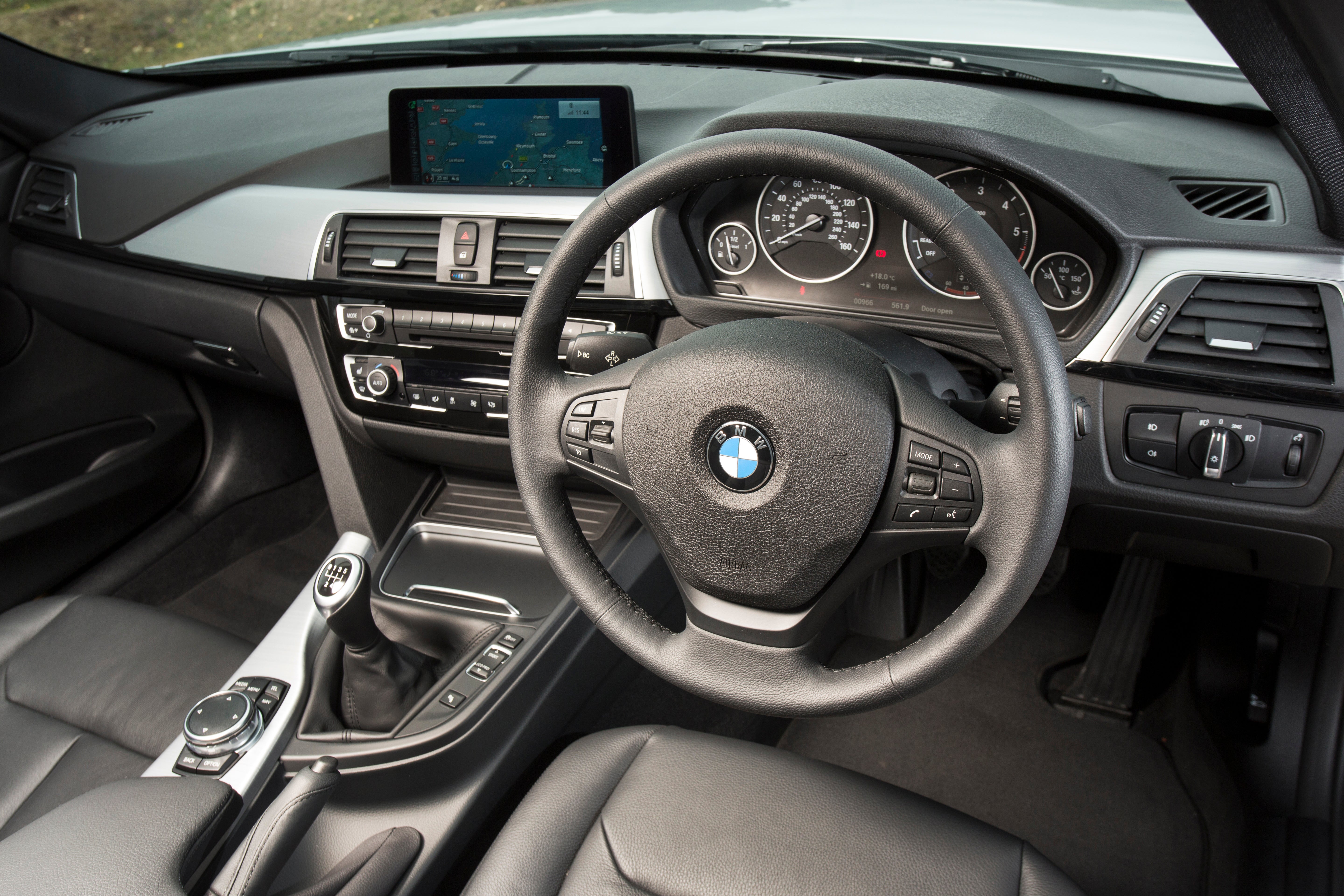 Pleasingly, it's obviously centred on the driver. There was a spell when BMW erred away from this driver-focused layout, to the frustration of its most loyal customers. Here, it's back to being based around the driver first and foremost, and feels all the better for it. Things were livened up even further in the sportier trims with a rather curious coloured strip running through the dashboard – red or blue proved popular, with the same colour accent for the key fob. Buyers could also choose from lots of different trim inserts when new, including aluminium and piano black.
Handling and ride quality
"Those in the market for a family-sized premium saloon still default to the BMW 3 Series if they're in any way keen on driving dynamics. With this one, that will not be a mistake. It feels sporty to sit in, with the driver sat nice and far forward, again like a racing car. And it doesn't disappoint on the move, with a beautifully natural and balanced feel."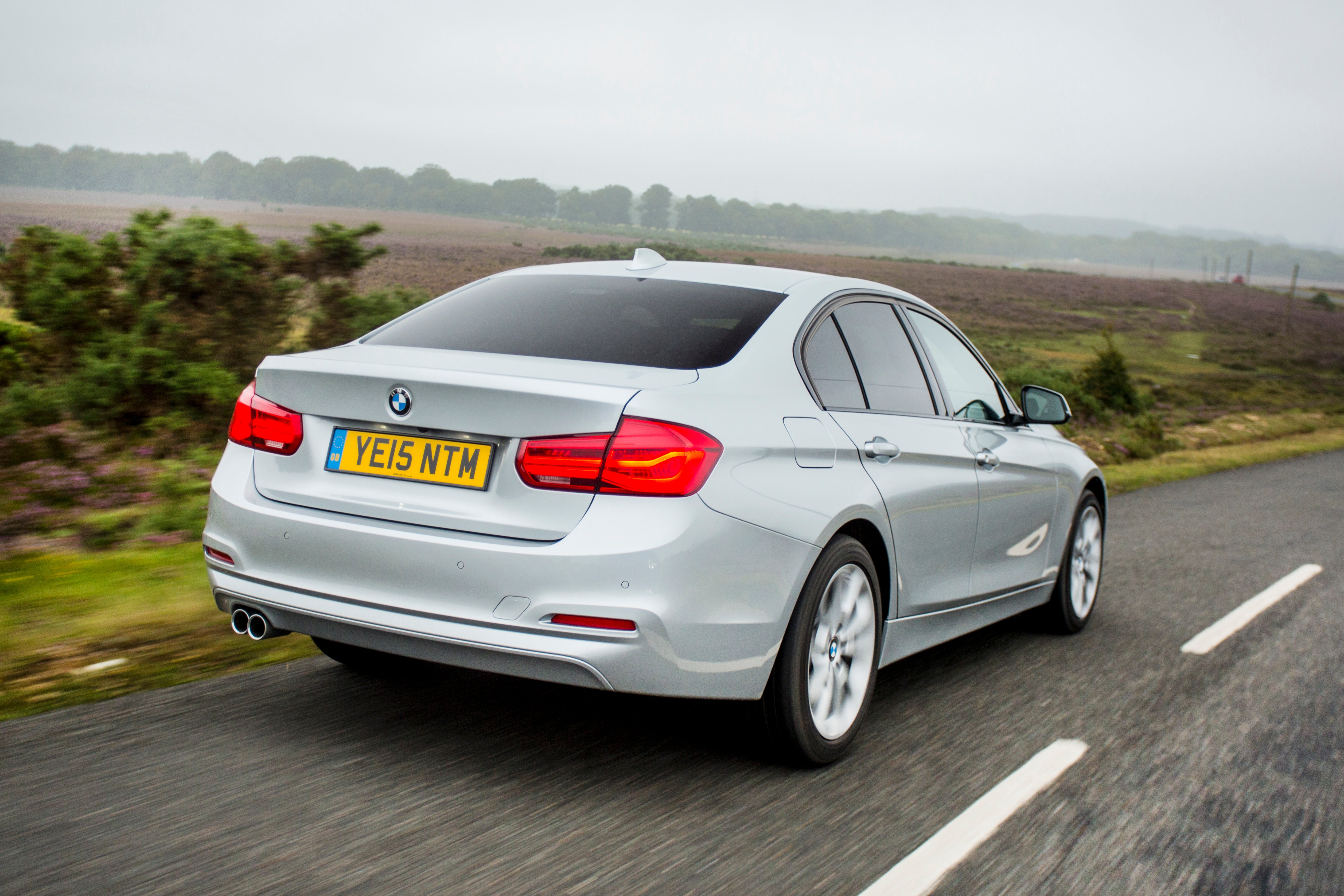 The rear-driven chassis is responsive, uncorrupted and linear. If you're smooth, it too is smooth. If you throw it around, the car responds alertly, without ever feeling uncontrolled or uncouth. And if you're worried about handling security in wet or wintry weather, fear not: the xDrive all-wheel-drive versions are almost as engaging, with the added security of 365-day traction.
On top of the standard suspension, owners could choose an adaptive Dynamic Damper Control option when new. This only serves to broaden the scope and ability of the 3 Series – and adds extra functionality to the switch labelled 'Comfort' and 'Sport' next to the gear lever.
Dialling up Sport noticeably firms up the suspension, cutting roll even further and making the 3 Series more exciting to drive. It's entertaining, although the regular car is so good, you don't need it – the biggest advantage of adaptive dampers is actually the extra bandwidth of ride quality over really challenging roads.
More than handling, ride quality was an area BMW absolutely had to improve this 3 Series, and it unquestionably did so. Even today, comfort levels impress, with nice in-town compliance and the ability to soak up expansion joints on motorways without too much of a thwack. It does become sharper when you choose larger wheels, however. If you're looking for a model with big alloys, try to make sure it has Dynamic Damper Control, too – it offsets them quite nicely.
MPG and fuel costs
"BMW EfficientDynamics technology means excellent fuel economy and low costs across the board. The 328i petrol claims a diesel-like 44.1mpg, the 320d diesel manages up to 64.2mpg and, despite its 306PS, the 335i returns up to 39.2mpg."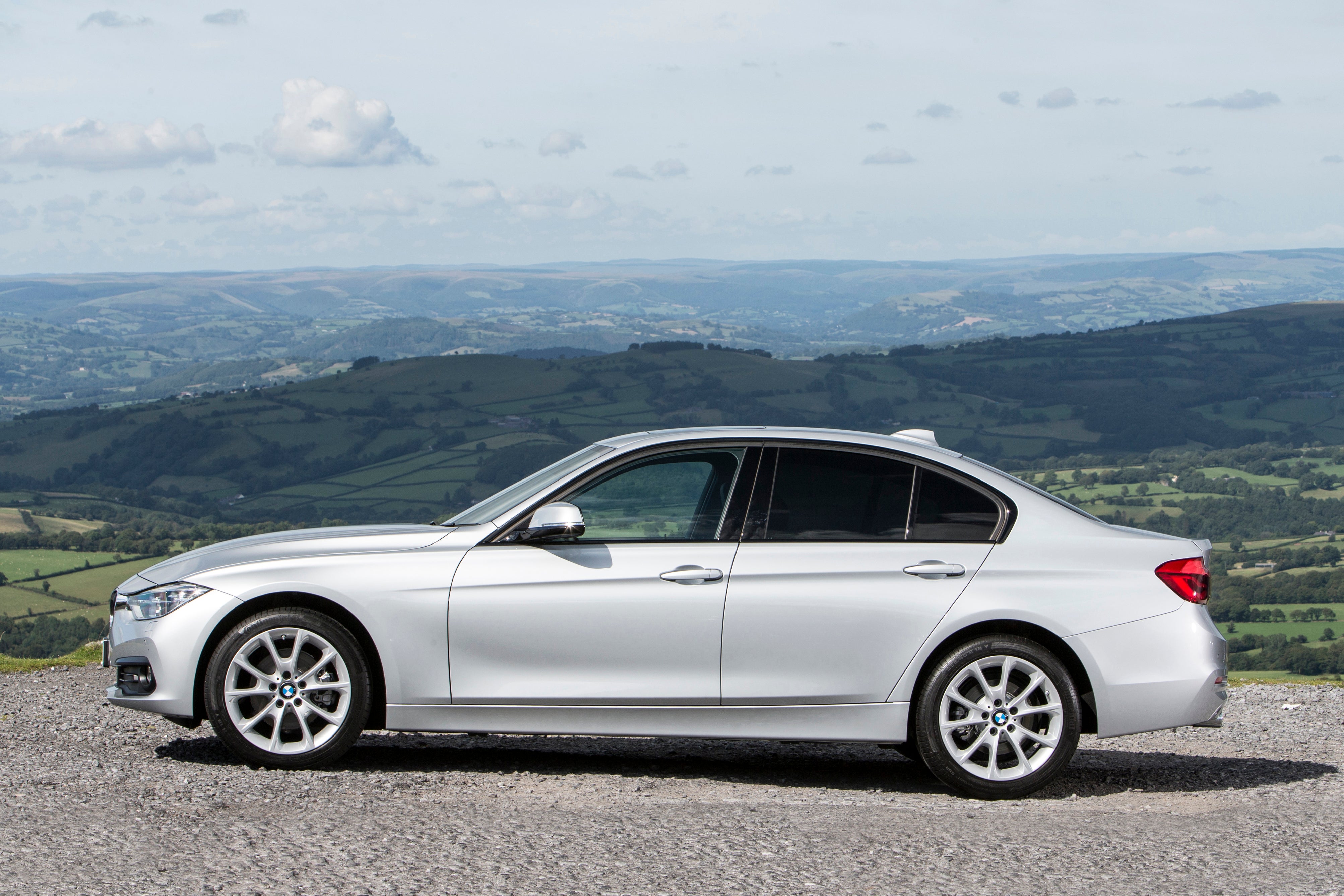 The 320d EfficientDynamics is as economical as a meagre-output 316d, and was enhanced further following the 2015 facelift to an incredible 74.3mpg. There was a 320i EfficientDynamics petrol as well, which did 52.3mpg. By then, even the 330d was delivering 56.5mpg, which is little short of incredible given how it has 258PS and will hit 62mph in 5.6 seconds.
On all models, if you're really keen on saving fuel, call up the Eco Pro mode. This cuts power supply to electrics such as the heated rear window, slackens off the accelerator pedal and even gives you an eco meter on the dashboard: the objective is to keep it in the 'blue' range – and BMW will even record the number of miles you 'save' through your eco driving.
The ActiveHybrid 3 was more disappointing, only averaging 47.9mpg. However, thanks to the quirks of the official fuel economy test, the 330e was able to officially return 148.7mpg and CO2 emissions of just 44g/km. But only over short distances, starting with the battery fully charged…
How much should you be paying for a used BMW 3 Series?
"Prices for this generation of BMW 3 Series start from around £9000 for a 2012-2013 model. These cars will commonly be a 320d, in either SE or EfficientDynamics spec. Upping your budget to £10,000 brings more choice of trims, including M Sport variants. We saw a few 320d xDrive models for less than £10k, too."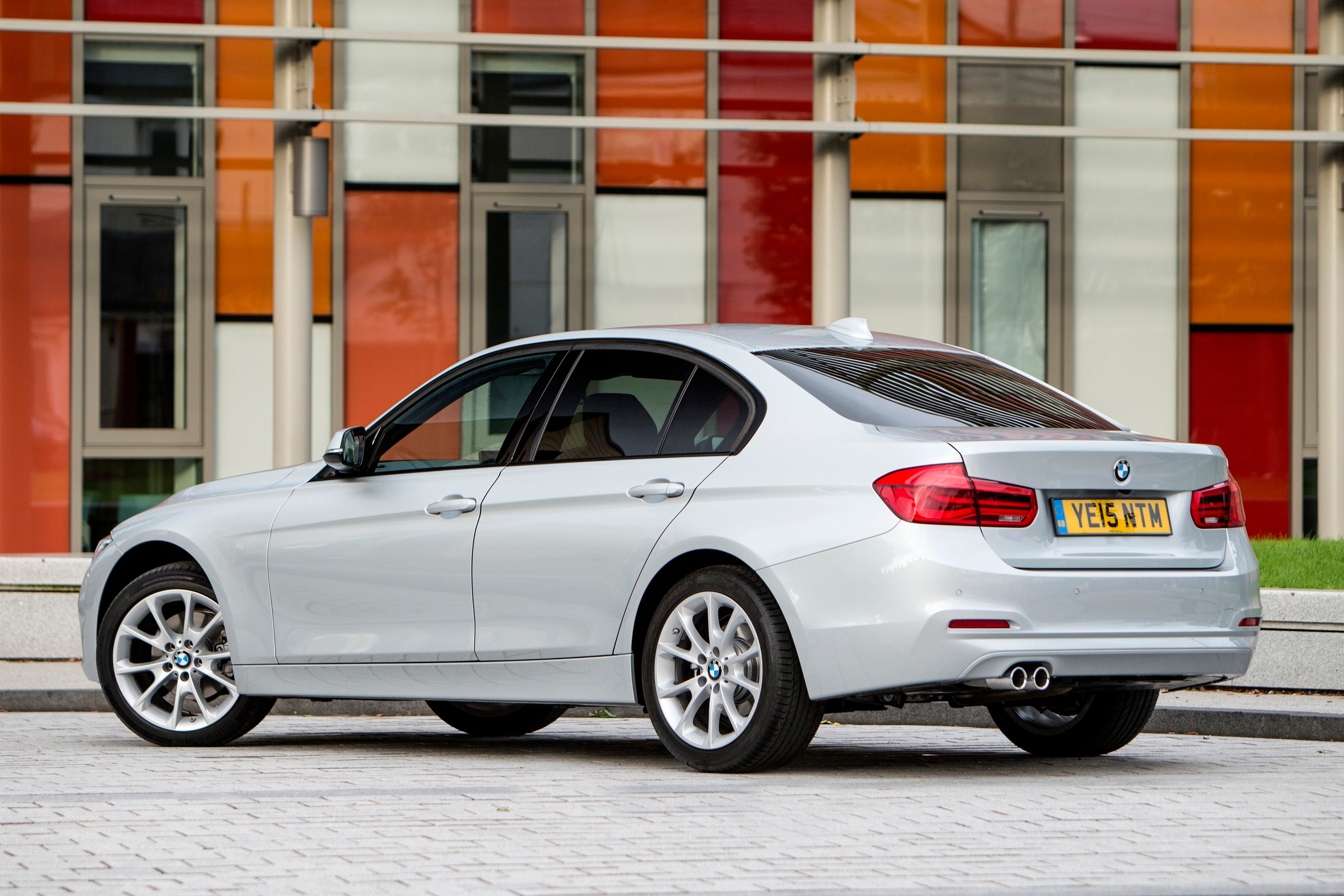 You can get into newer cars for similar money if you're prepared to accept higher mileage. There are lots of ex-fleet BMW 3 Series that have covered an above-average 25,000 miles a year. The engineering is robust enough, so they're a good way to bag a bargain.
Facelifted cars from 2015 onwards start from around £13,000. Again, it will mostly be 320d and, to a lesser extent, 318d versions at this level, with lots of Sport models offering good value for money. Budget from upwards of £14,000 for an M Sport.
Is the BMW 3 Series right for you?
Judging by its perennial popularity, there's a good chance the BMW 3 Series will be right for you, not least because of its sheer desirability. That BMW roundel still packs a punch, even on a car as familiar as this.
The fact this generation of 3 Series resolved so many longstanding owner complaints also helps explain its popularity. Previously, you could make excuses for not buying a 3 Series: the ride was too firm, there wasn't enough rear legroom, the boot wasn't very practical. All were fixed with this version.
The amount of choice within the range grew correspondingly too, from fuel-saving eco-misers, to full-fat performance machines that were genuine M3 alternatives in all but name. This is why there's such demand for the 3 Series today: it's an impressively well-rounded and complete car. If you need more space, there's the equally excellent BMW 3 Series Touring.
What's the best BMW 3 Series model/engine to choose?
This era of company car legislation encouraged fleet drivers into diesels. As such, the stock of second-hand 3 Series today reflects this. The 320d is the staple of the range and a brilliant all-rounder. It is more powerful than most of its contemporaries, yet more fuel-efficient and tax-friendly as well.
BMW sold a less powerful 318d, but this is rarer – and the even more affordable 316d is not very appealing, because it lacks the verve of the 320d. Moving the other way, the 330d is also rare, but a lovely machine to live with, and there was an indecently rapid 335d that is like hen's teeth these days. Same with its petrol sibling, the 335i.
Petrol versions are less common, but still good. The 320i had a turbocharged four-cylinder 2.0-litre petrol engine from the outset and serves up a good blend of performance and economy. We'd choose any one of them in Sport trim, for best value… while secretly hankering for the most desirable variant of all: M Sport grade.
What other cars are similar to the BMW 3 Series?
The BMW's direct competitors are the Audi A4 and Mercedes-Benz C-Class. Both offer similarly wide-ranging engine and trim line-ups, and you sense all three German brands have obsessively stripped each other's cars down so none of them has an obvious advantage anymore.
As a broad rule of thumb, the Audi is the cool and technical one, the Mercedes-Benz is the luxurious and good-looking one, and the BMW is the driver's dream.
Other alternatives include the Jaguar XE, Volvo S60 and the extremely leftfield Infiniti Q50. However, if you want to go Japanese, we'd highly recommend you choose the Lexus IS instead of the dull and dumpy Infiniti. If you like the 3 Series but wants something a little more stylish, the BMW 4 Series Gran Coupe is probably right up your strasse.
 Quality and finish
Built-in quality and robustness come as standard with a BMW 3 Series. All models have a definite feeling of solidity, from the moment you pull the door closed with a dampened thud. The seats are firm, the steering wheel leather feels rich and the view, generally, is of low-sheen, high-standard plastics.
We say 'generally'. As you look down the dashboard, you will come across plastics that are a bit harder and scratchier than you might expect from a BMW. That's the way of the world, it seems: pure, proud over-engineering is no more.
Operating the 3 Series is a pleasure, though, from the soft click of the electric window switches to the robust action of the indicator stalk. Nothing feels lightweight, and the rotary action of the iDrive control wheel is particularly satisfying. Particularly clear displays also underline the impression of quality, from the infotainment screen to the 'black panel' climate control. The instruments are also beautifully clear, with a lovely amber glow at night.
Infotainment
BMW has led the way in terms of infotainment for years, and this generation of 3 Series was when it really hit its purple patch. All models featured, at minimum, a crisp 6.5-inch screen, operated by the iDrive controller mounted in the centre console. Sat-nav could be added as an option. A larger screen was offered with the BMW Professional Navigation system, along with a more comprehensive suite of functions.
It's completely pointless, but you can also call up a screen that displays current power and torque output by the engine, in two gauge-style graphics. We predict you'll use it once, then never again.
By the 2015 facelift, sat-nav was now standard across the range. It even helped make the eight-speed automatic smarter: so-called Proactive Drive could 'see' a bend ahead and change down gears in readiness. This boosted fuel economy and reduced unnecessary gearbox 'hunting'.
In 2016, the latest iDrive system was introduced. This was a big step on, simplifying the menu layout despite all the extra functionality BMW had built-in. The system has more RAM for faster operation, enhanced Bluetooth, optional wireless smartphone charging and even a wi-fi hotspot.
Space and practicality
BMWs have a trademark driving position that, in itself, is on the list of reasons to buy one. The seats are mounted nice and low, for starters; you can raise them up, giving shorter drivers a better view out, but the default seems to be dropping them to the floor. The footwell is deep and long, so drivers have a stretched-ahead feel, and the steering wheel pulls nice and close. Add in a high centre console and well-located gear lever, and you could almost, sort of, imagine you're in a race car.
We've mentioned the improved rear-seat space. It's a big factor. Previous 3 Series models were decidedly cramped in the back, with a laughable lack of legroom if you were trying to climb in behind someone tall. With this model, BMW made sure that was no longer a deal-breaking criticism.
Don't get us wrong, it's not like a limo. An Audi A4 still has a bit more space in the rear (particularly for feet, where the BMW is still a bit tight). But the 3 Series is quite passable, and more comfortable than those with experience of the older cars would believe. It's still only really suitable for two rear passengers, mind, due to the chunky transmission tunnel in the middle. A third person won't thank you for the lift home.
The biggest grumble in the rear is actually the door openings themselves, which still aren't quite wide enough for taller people to step in and out gracefully.
Boot space is better than any 3 Series before, too. A total of 480 litres is more than ample – and 100 litres bigger than something like a Volkswagen Golf hatchback. The boot is also wider, with a cleaner and more squared-off shape. An automatic boot opener is standard: wave your foot under the rear bumper and it magically opens.
Rather unforgivably though, BMW didn't fit folding rear seatbacks as standard. They remained an option – and as not everyone realised they weren't included. This is important because it's not guaranteed that a second-hand car will have them. That means no chance of expanding the boot space when you really need it. Maybe this was BMW's cunning plan to get people into the 3 Series Touring estate or (slow-selling) 3 Series GT hatchback instead?
At least Isofix mountings for child car seats were standard on the outer rear seats, clearly marked by plastic covers.
Engines and gearboxes
The vast majority of 3 Series sold came with a 2.0-litre four-cylinder turbodiesel engine. Best overall is the 320d, which produced an ample 184PS in early guise, later upped to 190PS. With an automatic gearbox, 0-62mph takes fewer than 7.5 seconds, and the engine has loads of pulling power. It's all the diesel engine you need – unless you are lured by the 258PS 330d (and its 0-62mph time of just 5.6 seconds).
The eco-focused 320d EfficientDynamics has a little less power – 163PS – but you won't feel short-changed. Until, that is, you sample the extra vibrancy of a normal 320d.
Both the 320i and 328i are 2.0-litre four-cylinder turbo petrols. The 328i puts out a sprightly 245PS, later upgraded to 258PS in the 330i. Purists who like six-cylinder petrol BMWs should go for at least the 306PS 335i 3.0 turbo or, if you can, the superb 326PS 340i (capable of 0-62mph in 5.2 seconds). Avoid the 1.6-litre 316i; with 136PS, it's just not powerful enough.
The ActiveHybrid 3 is a curiosity. With a 55PS electric motor, it has 340PS in total, and can travel around two-and-a-half miles as a pure electric car. But it was expensive, didn't save much in tax, and seems a bit pointless today. Not so the 330e plug-in hybrid, which could do 25 miles as an EV before the 184PS 2.0-litre turbo petrol took over (total system power was 252PS). It was such a popular company car choice when new, BMW quickly had a waiting list and eventually had to stop taking orders.
With a slick-shifting six-speed gearbox, manual 3 Series models are a pleasure. But the automatics are even better. The eight-speed gearbox is miraculously smooth. It will amaze you with its dual ability to select high gears early to save fuel, yet always be in the right gear at the right time when you're pressing on.
Refinement and noise levels
The BMW 3 Series has premium car levels of refinement. It's quiet overall, with low wind noise and good isolation of road roar. But it's the way the suspension soaks up harsh bumps without a bang or a crash, and the way it cruises on busy motorways without the noise of passing cars disturbing passengers, that truly sets it apart.
The engines are all generally refined, although they each have their own characteristics. Diesels can be a bit clattery when cold, for example, but quieten down once warmed through. Four-cylinder petrols, on the other hand, have a very distinct growl when revved hard, one that's more suited to a sporty hot hatch than an executive car. Again, though, they cruise quietly.
The six-cylinder engines are all gorgeous. Again, the diesels do clatter a bit when cold, but they're otherwise super-smooth. While they do make a noise, they sound lovely, which only serves to enhance what a premium car this is. They certainly add to the feelgood factor you get with a 3 Series.
Safety equipment
When new, all 3 Series (apart from the 320d EfficientDynamics, which used 16-inch wheels to save fuel) were fitted with run-flat tyres. This meant there was no need for a spare wheel or a tyre repair kit. The tyres can literally keep rolling when completely flat – for a distance of more than 30 miles - but not all drivers liked them. Today, it's worth checking that run-flats are still fitted. Otherwise you could be stranded if you get a puncture and there's no kit in the boot.
All 3 Series have a good array of safety features, including a very effective stability control system. There was a driver's knee airbag and the availability of autonomous emergency braking, a speed limiter, lane-keep assist system and a blind-spot monitor. There was no Isofix on the front passenger seat, although the airbag could be disabled.
The 2012 BMW 3 Series was tested by Euro NCAP in the same year. It was given a full five-star rating, with an excellent 97% score for adult occupant protection. Child safety was rated 87%, as was pedestrian safety, while safety assist features scored 76%.
A fancy new LED headlight system was available when the 3 Series was facelifted. This ultra-intense setup gave daytime-like illumination at night, and also included a clever BMW electric beam system. A camera detected oncoming cars and dipped the headlights automatically so that oncoming drivers weren't dazzled. Much.
Insurance groups and costs
If you're prepared to put up with its modest power, you can take advantage of a cost-effective group 20 insurance rating for the 316d. The 320d is more desirable, but with insurance from group 30, there's an annual price you pay when it comes to your premium.
Faster and more powerful versions cost a fair bit more to insure, and there's a small hike if you go for M Sport instead of regular SE or Sport grades. The most expensive conventional 3 Series to insure comes in at group 43, but when you look at the sort of performance even non-M models are delivering, that should not come as any great surprise.
VED car tax
Almost every BMW 3 Series has admirably low CO2 emissions. And as VED (road tax) is based on CO2 per kilometre, the car has an automatic advantage here. The most impressive by far is the 320d EfficientDynamics, with sub-100g/km CO2 emissions meaning £20 a year VED. For a car as powerful as this, that's extremely impressive.
The regular 320d is only £10 more, mind, and even the super-potent 335d only costs £165 a year in tax – the same as the four-cylinder 320i and 328i petrol versions. Alongside this, the £150 a year cost for the ActiveHybrid doesn't seem that impressive.
Trim levels and standard equipment
The core 3 Series range comprises budget ES, mainstream SE, Sport and M Sport. At launch, BMW offered curious in-between trims called Modern and Luxury, but they didn't prove popular and order was soon restored.
Standard on all is the iDrive infotainment system, 17-inch alloys (except the 320d ED, which has 16-inch wheels), air conditioning, Bluetooth, a USB socket, cruise control, a 'kick to open' automatic boot and keyless go. SE adds rear parking sensors, dual-zone climate control and both automatic lights and wipers.
We like Sport, which is affordable but still has unique alloys, black exterior detailing, high-gloss black interior trim and red stitching for the upholstery. M Sport has 18-inch alloys, lower and stiffer suspension, a more pronounced bodykit, Dakota leather interior and, on manual models, a short-throw gearshift.
BMW 320i ED and 320d ED versions came for a while in Business edition spec. These had sat-nav, a leather interior and heated seats, and are worth looking out for today – offering a good mix of fuel-saving and luxury.
Learn more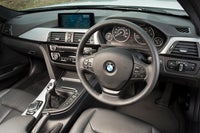 On the inside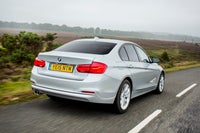 Driving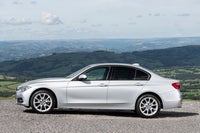 How much does it cost to run
Prices, versions and specification
Reviews of similar cars
Quality checked, all cars less than 8 years old and warranty included
Looking for other BMW cars?
Quality checked, all cars less than 8 years old and warranty included