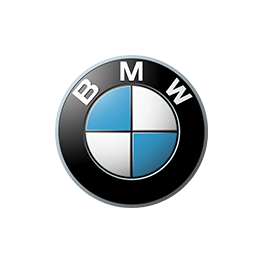 BMW 3 Series Touring Review


heycar rating
The best premium estate around
Best bits
Rewarding to drive
Luxurious and practical interior
Excellent eight-speed automatic gearbox
Not so great
Large wheels and sports suspension hinder ride comfort
Best in-car tech costs extra
Rivals offer more boot space
Read by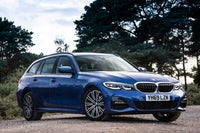 Overall verdict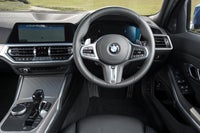 On the inside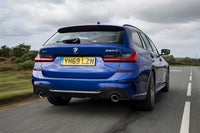 Driving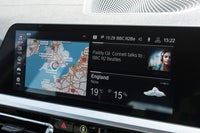 How much does it cost to run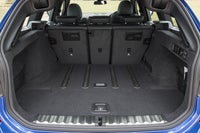 Prices, versions and specification
Overall verdict
"Practical, comfortable and brilliant to drive, the BMW 3 Series Touring is one of the best premium family cars."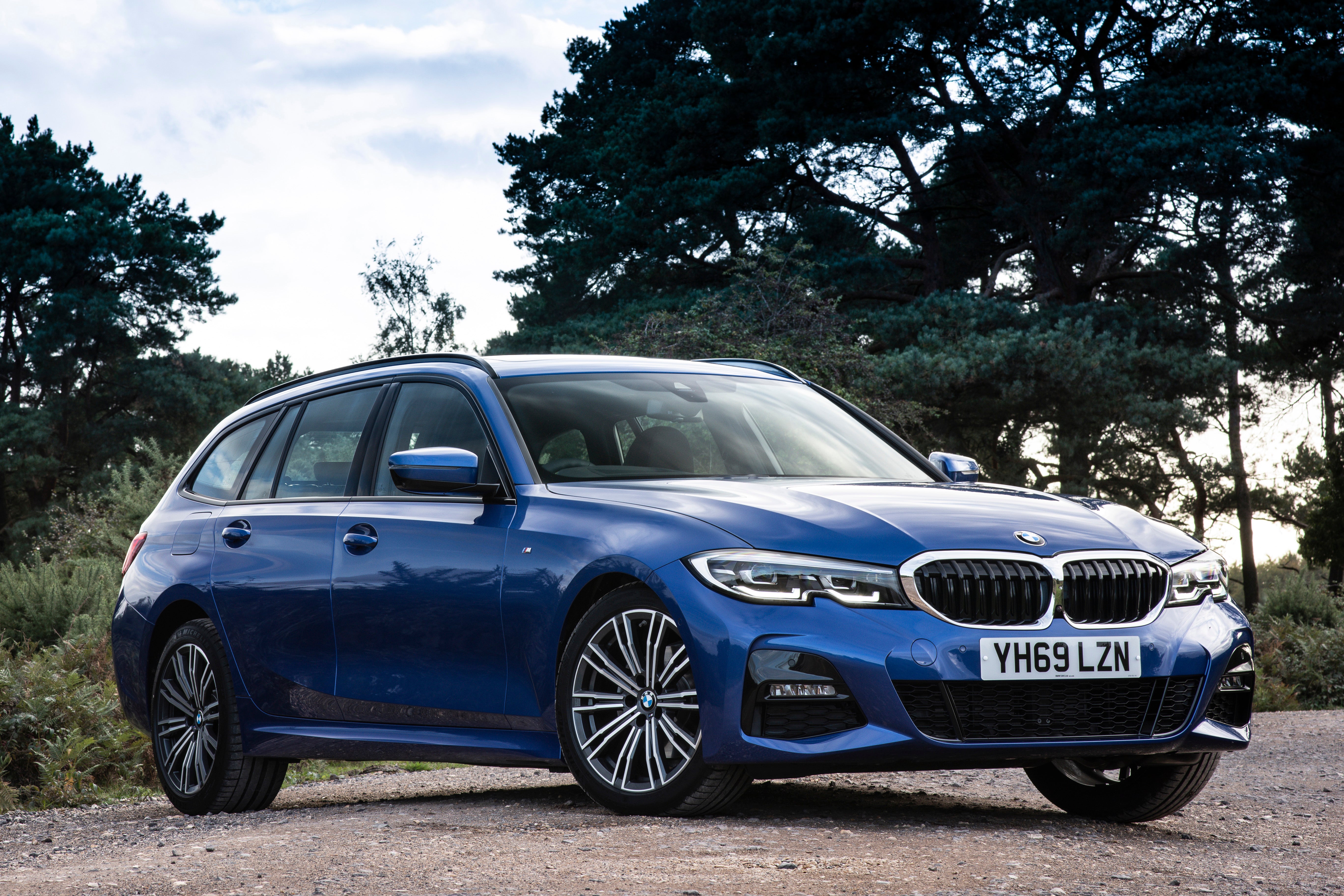 If you want something that combines the practicality of a family estate with the fun and reward of a sports saloon, the 3 Series Touring will be everything you'll ever need.
The key to the success of the BMW 3 Series lies in its ability to deliver an exciting, sporty driving experience within the limits of a family estate car. In fact, from behind the wheel, there is very little to tell the BMW 3 Series saloon and Touring apart - both are equally excellent.
All versions of the BMW 3 Series Touring get a first class interior, filled with lots of high quality and soft-touch materials. Premium features like interior ambient lighting are fitted as standard, along with LED headlights, touchscreen navigation and Apple CarPlay.
You get a comprehensive choice of petrol and diesel engines. There's also a petrol plug-in hybrid. Designed for company car drivers, the hybrid has low CO2 emissions (32-41g/km) and an electric range of 34 miles.
For most drivers, the 2.0-litre petrol and diesel versions will give the best balance between performance and running costs. The 330i is the best of the petrols, developing 184PS and returning up to 40.4mpg. If you want a diesel, you should aim for the 320d with its 190PS and official fuel economy of 53.3mpg.
The 330d and 330i are the best for performance. The 330d uses a 3.0-litre six-cylinder diesel that develops 265PS. The 330i uses an uprated version of the 2.0-litre four-cylinder petrol engine to produce 258PS. Both cover 0-62mph in under six seconds and use an upgraded version of BMW's eight-speed Steptronic transmission to improve performance with shorter up and down shifts.
If you buy a 3 Series Touring then you'll most likely opt for one of the standard rear-wheel drive models. But on-demand four-wheel drive (called xDrive in BMW speak) is available as an optional extra. These cars are rare, but worth seeking out if you need more grip from your daily drive.
The 3 Series Touring will easily accommodate four large adults, with lots of head and legroom in the front and rear. However, while there's technically space for five adults, the raised floor in the rear of the car limits legroom in the middle rear seat. BMW advertises the 3 Series as a car that will fit three child seats across the rear bench, only two Isofix anchor points are fitted as standard to the outer rear seats, however.
Boot space is a respectable 500 litres, which means the 3 Series Touring is a smudge short on the 505 litres you get in the Audi A4 Avant. However, compared to the Mercedes-Benz C-Class Estate (460 litres) the 3 Series Touring is more practical.
As a premium all-rounder, the 3 Series Touring estate is BMW at its very best. Opt for one of the four-cylinder versions and you'll get a fun and efficient family car that'll match its pricer premium rivals for comfort, luxury and in-car technology. It's one of our favourite cars.
If you're looking for the older version, you need our BMW 3 Series Touring (2012-2019) review.
Comfort and design
"The interior of the 3 Series Touring is deceptively large. At first, the low roof line and sports seat give the impression of a cramped cabin, but as you climb in you discover that there is actually a lot of space on offer."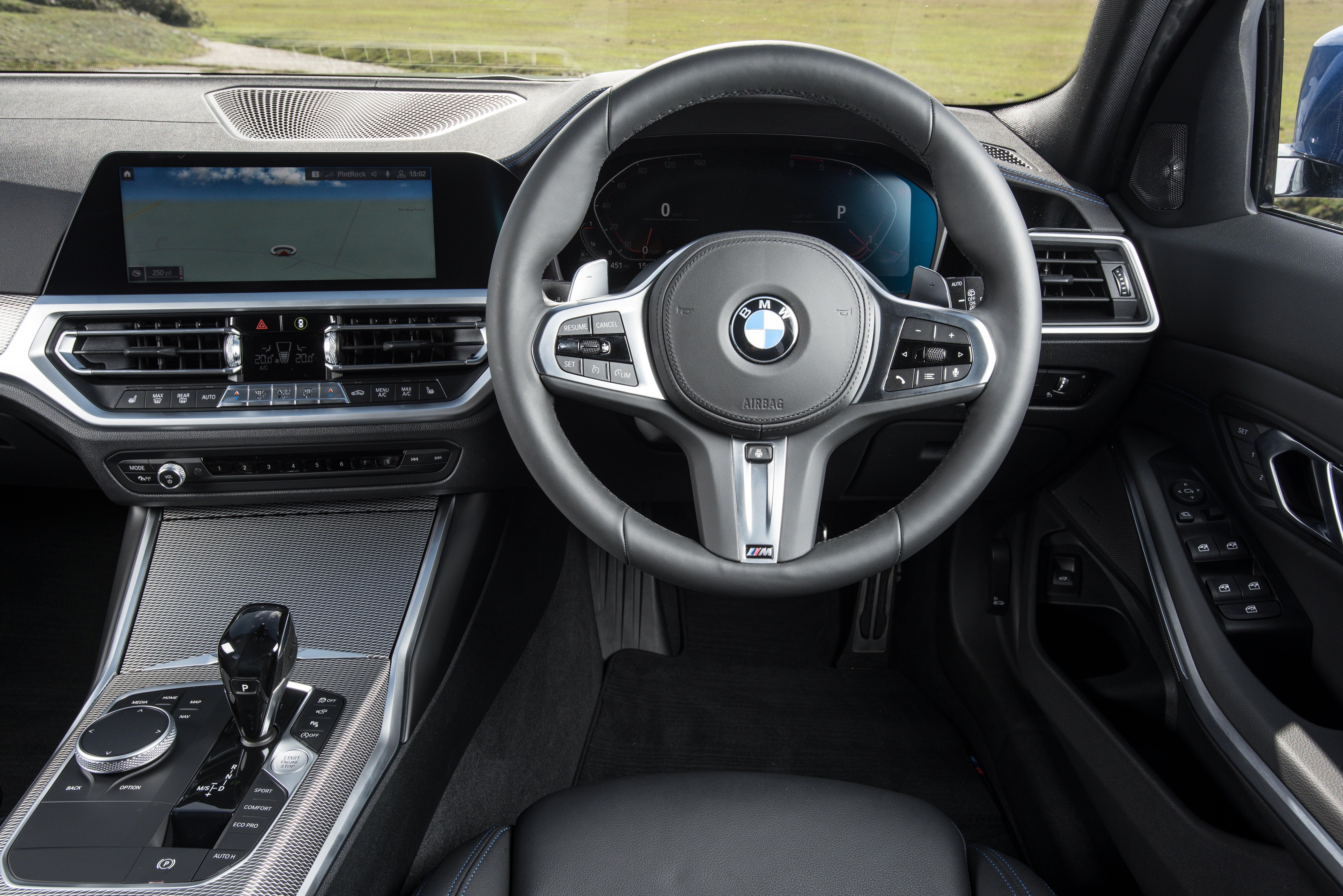 Tall adults will have little trouble fitting into the rear seats. There's lots of knee and shoulder space on offer, which means you can sit back and relax on a long journey. The only blot on the report card is the centre rear seat, which isn't suitable for adults due to the raised floor. Three children will have no trouble travelling in the back, however.
All versions of the 3 Series Touring get firm and supportive seats that are designed with long distance travel in mind. SE models are the only derivative that doesn't get a leather as standard - that means it's well worth spending more on a Sport model.
The minimalist dashboard design makes it easy to locate the controls for the infotainment and heating. Entry-level models get a traditional instrument cluster with physical dials, but we'd recommend spending extra to get a car with BMW Live Cockpit Professional: it replaces the instruments with a high-resolution screen behind the steering wheel that lets you customise the layout.
It's very easy to get a comfortable driving position, with lots of adjustment in the seat and steering wheel. However, as with a couple of things on the 3 Series Touring, lumbar support and electric seat adjustment are not fitted as standard. They are available as optional extras.
All versions of the 3 Series get a three-spoke leather multifunction steering wheel. M Sport trim adds a sportier and higher quality leather steering wheel, while a head-up display is available as an optional extra and shows the vehicle's speed and speed limit in the bottom right corner of the windscreen.
Handling and ride quality
"The 3 Series Touring is a rewarding car to drive. The steering is nicely weighted and provides lots of feedback, which means you'll always know how much grip is on offer."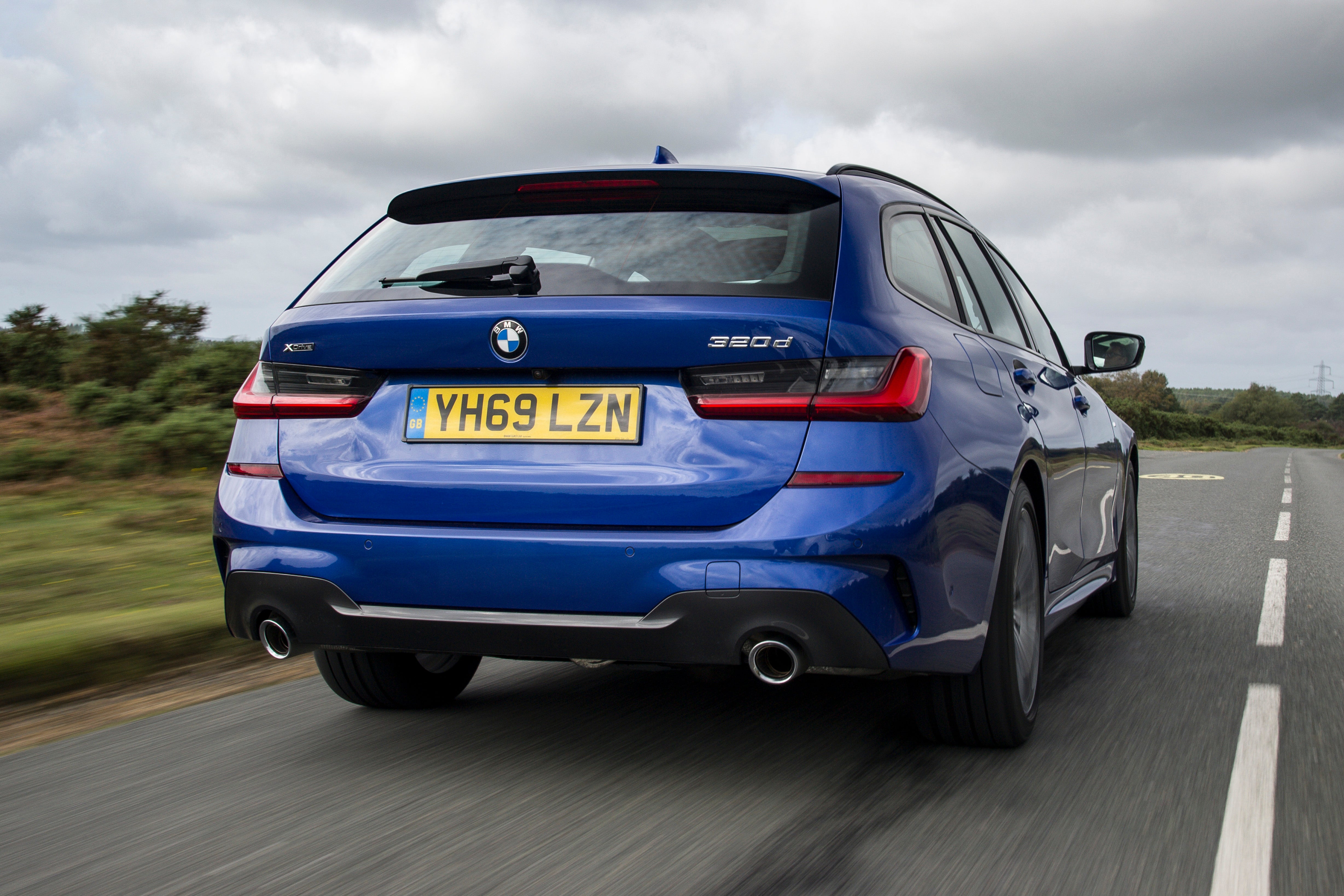 The sharp steering makes it easy to get a feel for the road conditions. Rear-wheel drive is standard on most models, but four-wheel drive is available as part of the xDrive pack. The system's rear-biased set-up gives xDrive models a similar driving feel to the rear-wheel drive version, with torque only being sent to the front wheels when loss of traction is detected.
If you plan to choose one of the powerful petrol or diesel engines with xDrive, we'd recommend fitting the optional limited slip differential. It increases grip levels to mind bending levels, with the system capable of detecting loss of traction on individual wheels and adjusting torque flow to compensate.
M Sport models get BMW's variable sports steering as standard, which sharpens the steering sensitivity. This is useful for making precise adjustments to the handling at speed. It comes into its own when parking, owing to the fact you are not required to make half as many turns to guide the 3 Series Touring into a tight space,
The sophisticated suspension provides excellent body control when cornering, which means the car doesn't pitch or roll uncomfortably when navigating a tight bend or roundabout. However, with most versions using runflat tyres, the ride quality is always on the firm side of comfortable. The optional adaptive damping does improve this.
Sport models strike the best balance between performance and comfort, with the 17-inch wheels suppressing all but the heaviest bumps and lumps in the road. M Sport models get 18-inch wheels as standard, along with stiffened and lowered sports suspension. These harden the ride and sharpen the handling. If you want a sporty 3 Series Touring experience, M Sport should be your default choice.
MPG fuel costs
"The 330e plug-in hybrid has the best advertised fuel economy, with a maximum 201.8mpg. It also has an electric range of 32-37 miles (depending on trim) which means you can run the 330e as a pure EV over short distances."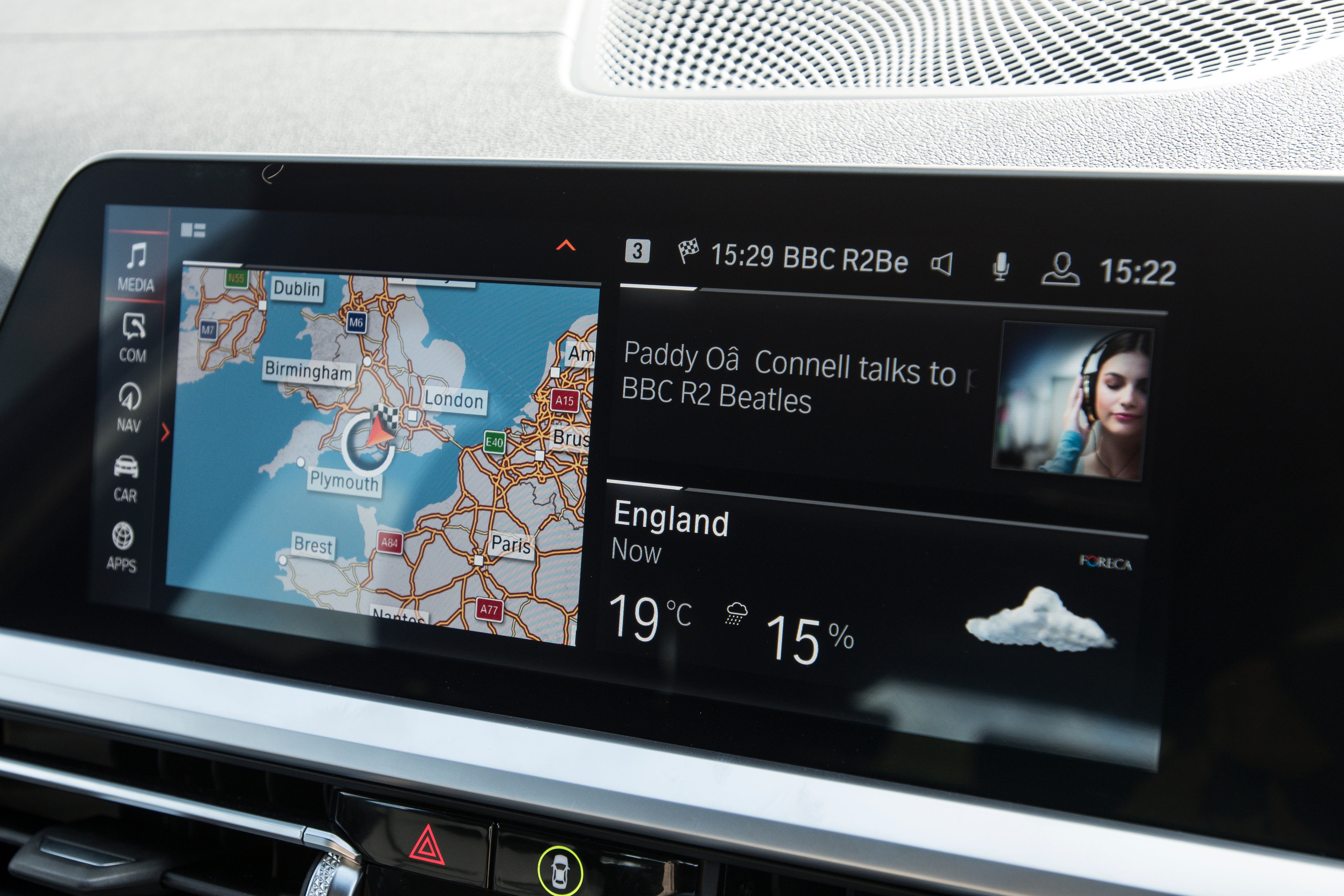 The 320d is the cheapest non-hybrid option in the 3 Series range when it comes to fuel economy, with advertised efficiency peaking at 55.4mpg. This is followed by the less powerful 318d, which returns up to 53.3mpg. The six-cylinder 330d is the least efficient diesel in the range - the 330d returns 45.6mpg or 43.5mpg when specified with xDrive.
The entry-level 318i four-cylinder petrol has the lowest advertised fuel economy (42.2mpg) while the more powerful 320i will return up to 41.5mpg. The most powerful four-cylinder petrol engine is the 330i and this returns up to 40.4mpg.
Fuel costs drop by a considerable margin for the high performance M340i. All versions of the M340i use xDrive as standard and the six-cylinder petrol returns 33.6mpg, according to the official figures.
How much should you be paying?
"The BMW 3 Series Touring is a highly desirable premium car. This is reflected in its new pricing, with the range starting from £33,000 for the entry-level 318i."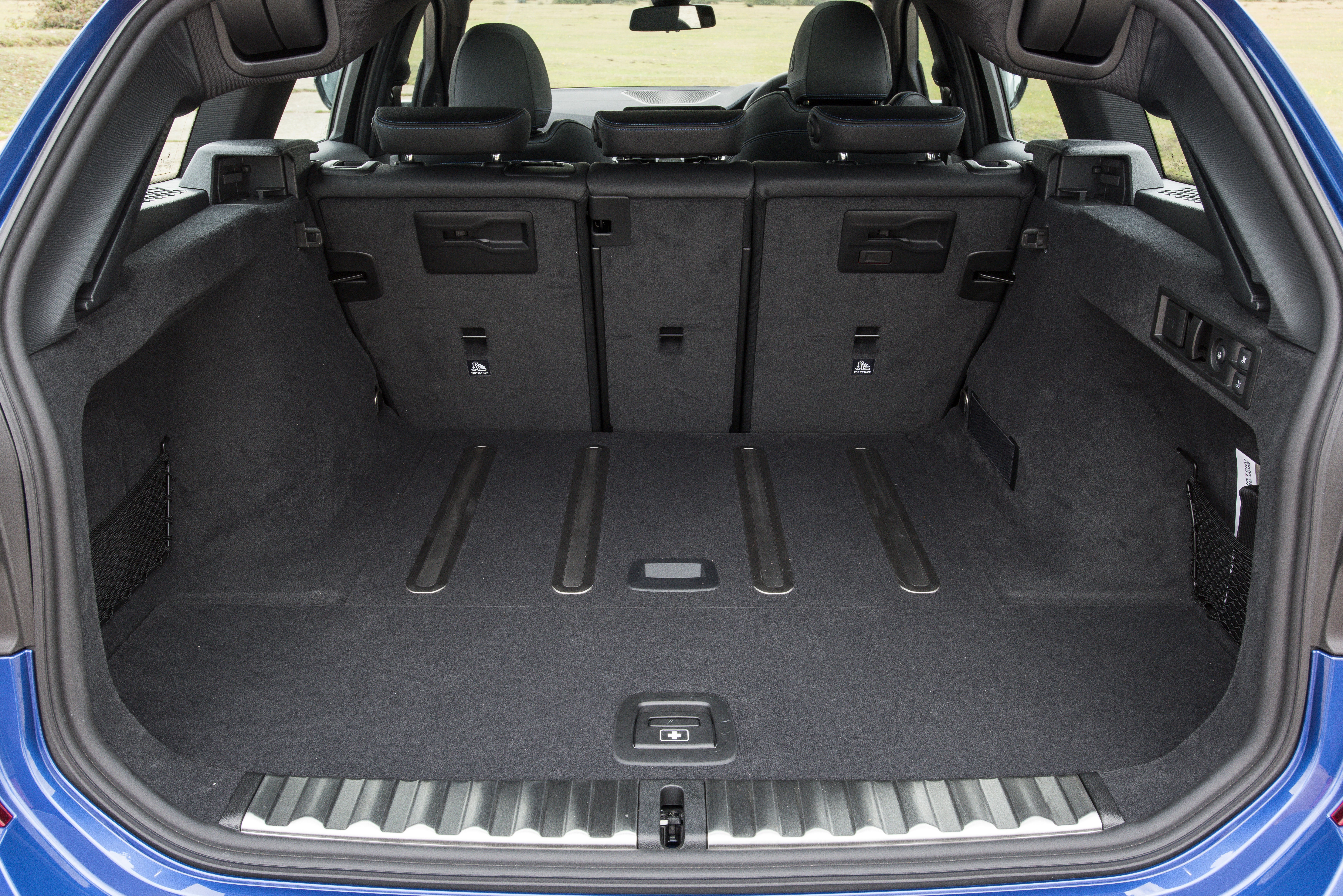 Basic versions are well-equipped with touchscreen navigation, alloy wheels, LED headlights, parking camera and BMW's excellent eight-speed automatic gearbox included as standard.
Sport trim added £1400 to the list price, along with leather sports seats and roof rails. The M Sport models add £2900 to the list price but get the best mixture of equipment with lowered sports suspension, a performance bodykit and digital instrument cluster.
The used market usually has a healthy selection of nearly new 3 Series Touring diesels for sale. Savings of up to 20% can be made if you can find a dealer that is looking to sell a pre-reg model quickly.
Is the BMW 3 Series Touring right for you?
The BMW 3 Series Touring is not the cheapest or most practical estate car on the market - both the Skoda Octavia Estate and Peugeot 308 SW provide more cargo space and value. However, as a premium family car, the 3 Series Touring is a step above everything in its price range.
Its key selling point is found in its road handling. In short, it's brilliant to drive. The steering is perfectly weighted steering and body control is every inch as good as the 3 Series saloon. M Sport trim elevates the handling to sports car levels, by sharpening the steering and adding high performance suspension.
If you value comfort over a sharp and rewarding drive then the 3 Series Touring may not be the car for you. Most models use runflat tyres, which tend to return a hard ride quality on less than perfect roads.
M Sport models harden the ride further by adding 18-inch wheels and sports suspension to the mix, while the range topping M Sport Plus Edition makes big compromises in comfort with low-profile 19-inch wheels fitted as standard.
What's the best 3 Series Touring to choose?
The mid-spec four-cylinder 320i petrol and 320d diesel engines provide the best balance between performance and fuel costs. Both accelerate from 0-62mph in under eight seconds and get a smooth shifting eight-speed automatic transmission as standard.
If you want to add some excitement your daily drive then the high performance petrols and diesels are worth considering. The 330d is powered by one of the best turbocharged six-cylinder diesel engines in the business, developing 265PS and a heart thumping 580Nm of torque. It also gets an upgraded version of the eight-speed automatic transmission, with gear shift paddles behind the steering wheel and a sport mode that shortens the up and down shifts.
Sport models provide a high level of standard equipment with leather seats, LED headlights and 18-inch alloy wheels included. Drivers who prefer dymicaic styling can spec the 3 Series Touring in M Sport trim, which lowers the suspension by 10mm and adds a wider air intakes and a larger grille to the body of the car.
M Sport models also get a high-resolution 12.3-inch infotainment screen and digital instrument cluster behind the steering wheel.
What other cars are similar to the BMW 3 Series Touring?
The Mercedes-Benz C-Class Estate and Audi A4 Avant are the key rivals to the BMW 3 Series Touring. Both are similarly priced and designed to strike a balance between sports car performance and limo-like luxury. We'd argue that the 3 Series Touring is the best of the trio, with its sharp handling and high quality interior giving it an edge over its German rivals.
Recently, the Volvo V60 has started to become a contender for the compact premium estate car crown. It isn't as sharp as the 3 Series Touring to drive but it does have more boot space (528 litres) and can be specified as an outdoorsy Cross Country soft-roader. If you value comfort over performance, the V60 might be the better car for you.
Quality and finish
The fit and finish of BMW 3 Series Touring is extremely high. Almost every visible area of the cabin is covered in soft-touch plastics and leathers. You'll have to look very hard to find any plastics of the cheap and scratch variety. Most are hidden in the lower parts of the doors and footwells, where their resilience is needed to cope with muddy shoes and boots that'll brush their way.
All versions of the 3 Series Touring get ambient LED mood lighting as standard, with 11 selectable light designs in six colours. Admittedly, ambient lighting isn't anything new these days (you can get them on much cheaper cars) but BMW's system is really impressive and bathes the cabin in a soft blue or purple that gives the interior the vibe of a first-class airline cabin.
BMW's extensive (and often expensive) options list is comprehensive. This means you can get a 3 Series Touring with a full length panoramic sunroof, in-car wifi, wireless phone charging and automatic climate control for the front and rear seats.
Infotainment
SE and Sport models get an 8.8-inch infotainment screen that's located at the centre of the dashboard as standard, while M Sport versions get a huge 12-inch screen with a HD display. Both are operated by a large dial in the centre of the console, which makes it easy to browse radio stations, navigation commands and vehicle settings. The top of the dial is also a touchpad, which lets you write out numbers and digits for things like postcodes and house numbers for the navigation.
All models get a voice control function, which you operate by saying "Hey BMW". This is useful for starting/cancelling the navigation system or making hands free calls. You can also ask the voice system to find the nearest fuel station or coffee shop by saying "I need fuel" or "I'm thirsty". However, no matter how hard we try, it refuses to tell any jokes.
Navigation is fitted as standard on every version of the 3 Series Touring and the maps are automatically updated wirelessly for the first three years of ownership. After this time a payable subscription is required, which can exceed £100.
M Sport models get a fully digital instrument display, which can be customised to show navigation routes, radio stations and engine data. A head-up display is available as an optional extra, which shows route directions, vehicle speed and local limits in the bottom right hand corner of the windscreen.
BMW's gesture control is an optional extra. To use it you need to wave your hand in a pre-set way to perform a certain action, such as adjust the audio volume or accept a hands free phone call. We found the system frustrating to use as it wouldn't always recognise our hand signals. Most of the gesture controls can be bypassed by the buttons on the steering wheel which makes it largely redundant in our view.
All versions of the 3 Series Touring get Bluetooth smartphone compatibility, but Android Auto is not available and Apple CarPlay is limited to a one year subscription only, which means you have to pay to use the service beyond the first 12 months.
Space and practicality
Despite its low slung appearance and sloping roof line, the BMW 3 Series Touring is deceptively spacious. The boot has 500 litres with the rear seats in place - five litre more than its predecessor. The rear seats can be lowered to offer a maximum van-like capacity of 1500 litres.
Due to its long wheelbase, the 3 Series Touring is useful for moving bulky items, with a maximum load length of 1804mm from the boot lip to the front seats. You can also split the rear folding seats, which lets you carry one or two passengers in the rear while utilising the full load length of the car. All of the seats fold down via a switch on the outer parts of the seat, but they don't provide a completely flat load floor.
All versions of the 3 Series Touring can be specified with a tow bar. The 320i has a maximum braked towing capacity of 1600kg, while all other models provide 1800kg.
Inside, the rear seats are wide and supportive. There is generous levels of head and legroom, too, which means most adults will be able to sit back and relax without their knees pressing against the front seats. Technically speaking, the 3 Series Touring is a five-seater, but the raised floor in the middle of the car (caused by the transmission tunnel) limits legroom for those in the middle. Children will have no trouble with this, which means three will sit in the back quite comfortably, but adults might find it a snug fit.
The 3 Series Touring should accommodate three child seats, but there are only two Isofix anchor points and this means the centre child seat will need to be secured by the seatbelt.
Engines and gearboxes
The 3 Series Touring is available with petrol, diesel or hybrid power. These choices are split across 2.0-litre four- and 3.0-litre six-cylinder engines. All estate models get BMW's impressive eight-speed automatic transmission, but there is no option of a manual gearbox.
The range starts with the 318i four-cylinder petrol (156PS) but you should overlook this in favour of the more powerful 320i. It develops 184PS and is more refined and fun to drive than the 318i, with better low-gear torque and motorway performance. If you want a sporty experience, look no further than the 330i. It develops 258PS and is capable of covering 0-62mph in 5.9 seconds.
The range topping M340i is designed for drivers who want a family friendly estate with supercar rivalling performance. The four-wheel drive M340i is powered by a 374PS turbocharged six-cylinder in-line petrol engine. It uses a bespoke suspension set-up to maximise grip and the 0-62mph sprint takes just 4.5 seconds.
The 320d is the traditional choice for company car drivers, due to its advertised 55.4mpg and 190PS of power. The 318d is the cheapest diesel in the range, but it's less powerful (150PS) and less efficient than the 320d with advertised fuel economy peaking at 53.3mpg.
The powerful 3.0-litre six-cylinder 330d is the most powerful diesel in the range (265PS). Powerful, refined and packing some serious low-gear punch (580Nm of torque), the 330d blends sports car performance with affordable running costs.
The 330e is the only plug-in hybrid in the 3 Series Touring line-up. It combined the 184PS four-cylinder petrol engine with a lithium-ion battery that lets the car run on pure electric or a mixture of electric and petrol power. Via a BMW wallbox, a full charge takes 3.4 hours.
Refinement and noise levels
The 3 Series Touring is one of the most refined cars in its class, which means you can waft along the motorway at 70mph in near silence
The 330d does have a tendency to transfer some noise and vibration into the cabin during the winter months at stat-up. But these imperfections are quickly ironed as the engine reaches operating temperature. The four-cylinder engines are much quieter and refined at lower speeds.
The 330e plug-in hybrid has a maximum range of 37 miles, which means it'll run on pure electricity in silence until the battery depletes and the 2.0-litre petrol engine kicks in.
The potent M340i is theatrical, owing to its powerful engine and sports exhaust system that delivers a race car soundtrack. Even in its most docile setting, the M340i will deliver a deep throated burble as it pulls away, with the occasional crackle and pop as you lift your foot off the throttle.
Safety equipment
The 3 Series Touring is fitted with a comprehensive array of safety kit. The 3 Series scored a maximum Euro NCAP safety waiting of five out of five when it was launched in 2019, along with a 97% rating for adult occupant safety and 87% for children.
The 3 Series Touring uses a sophisticated array of cameras, radar and ultrasonic sensors to monitor the vehicle's surroundings and alert the driver of nearby hazards or step in and take direct action. A smart front collision warning system, for example, is fitted as standard and will apply the brakes if it detects an potential impact with a cyclist or pedestrian. It'll also slow the vehicle or bring it to a halt if it thinks a collision with another vehicle is likely.
The optional Driving Assistant Professional pack adds a range of semi-autonomous driving tech that includes adaptive cruise control that'll automatically control the vehicle's speed and gap between the car in front on the motorway. The pack also includes a rear view traffic alert system, which will warn you of approaching vehicles when reversing out of a parking space or driveway.
The 3 Series Touring is advertised as a car that's capable of carrying three child seats across the rear bench, but only two Isofix anchor points are fitted to the outer rear seats - this means the middle child seat will need to be affixed by the seat belt.
There is no space for a full size spare wheel in the 3 Series Touring. All cars are supplied with a BMW Mobility Kit, which includes a can of tyre sealant and an electrically operated 12V compressor that can be used in the event of a tyre puncture. An optional 17-inch space saver tyre is available as an option, but reduces luggage space by 115 litres.
VED car tax
The latest 3 Series Touring was launched in 2019, which means there is a flat standard rate of £150 for all models that have a list price under £40,000. Cars with a list price above £40,000 will pay an additional £325 per year - £475 in total - until the car is six years old. After that, the VED rate reverts to £150 per year.
As a company car, the plug-in hybrid 330e has the lowest BIK rate at 10%, regardless of trim. The 318i and 320i in SE trim has a BIK rate of 33-34%, while the 318d and 320d in Sport trim start at a respective 28% and 29%.
Trim levels and standard equipment
Equipment levels are fairly generous across the BMW 3 Series Touring range. Entry-level SE models, for example, get 17-inch alloy wheels, LED lighting, touchscreen navigation, cruise control and BMW Park Assist with a reversing camera.
Sport models add leather seats, 18-inch alloy wheels and roof rails. However, if you can live with the firm ride quality from the sports suspension, we think M Sport models offer the best level of standard equipment with a larger 12-inch infotainment display, fully digital instrument cluster, lowered sports suspension and a full M Sport bodykit.
As with its premium rivals, the BMW options list is extensive and often quite expensive. Lumbar support isn't fitted as standard to any of the models in the 3 Series Touring range. This means many used cars will not have it, unless the first owner fitted the optional Premium Package (which adds electric seat adjustment) for £1900.
Apple CarPlay is fitted as standard on all cars. BMW initially offered this as a 12 month included contract only, with drivers expected to pay an £85 yearly subscription fee when the initial service expired. But in late-2019 BMW changed this policy and made it free for the lifetime of the car. Android Auto, however, is not available any 3 Series Touring.
Learn more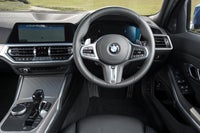 On the inside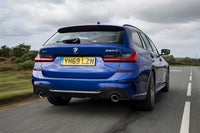 Driving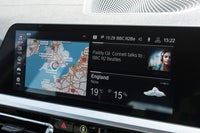 How much does it cost to run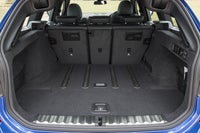 Prices, versions and specification
Reviews of similar cars
Quality checked, all cars less than 8 years old and warranty included
Looking for other BMW cars?
Quality checked, all cars less than 8 years old and warranty included