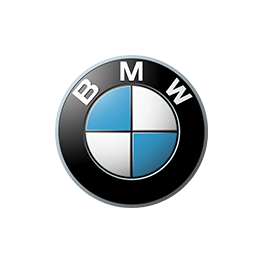 BMW 4 Series Gran Coupe Review

Written by
heycar editorial team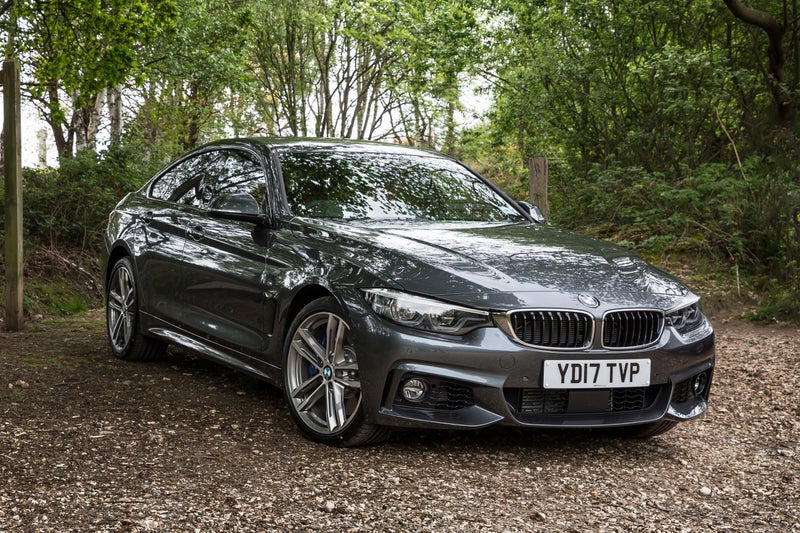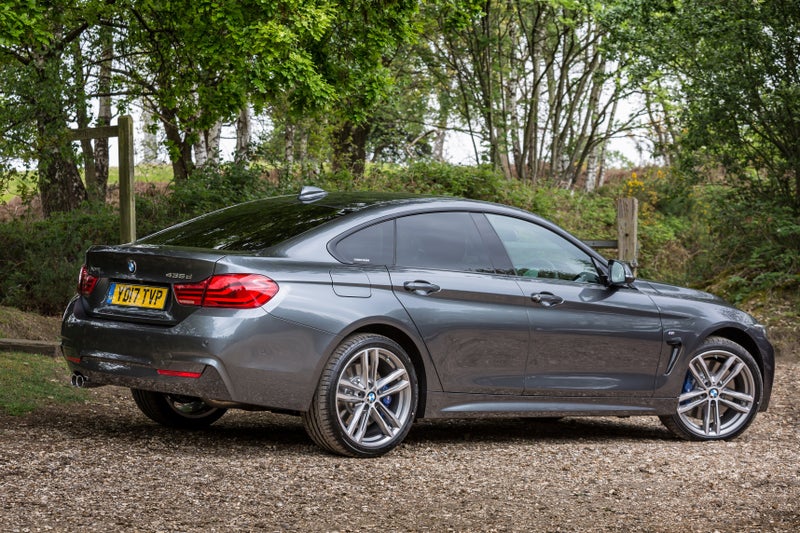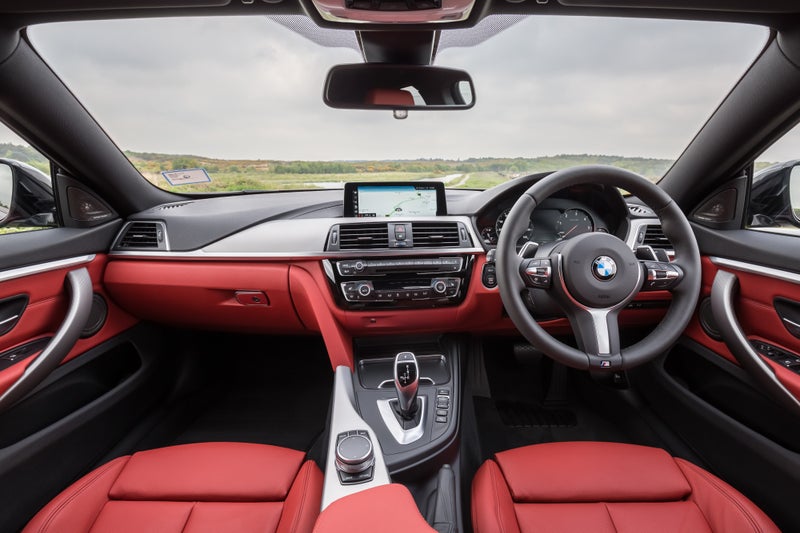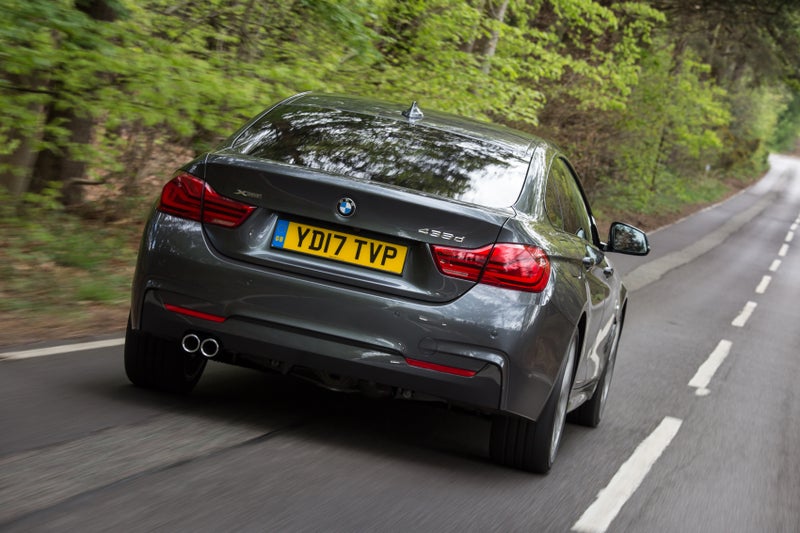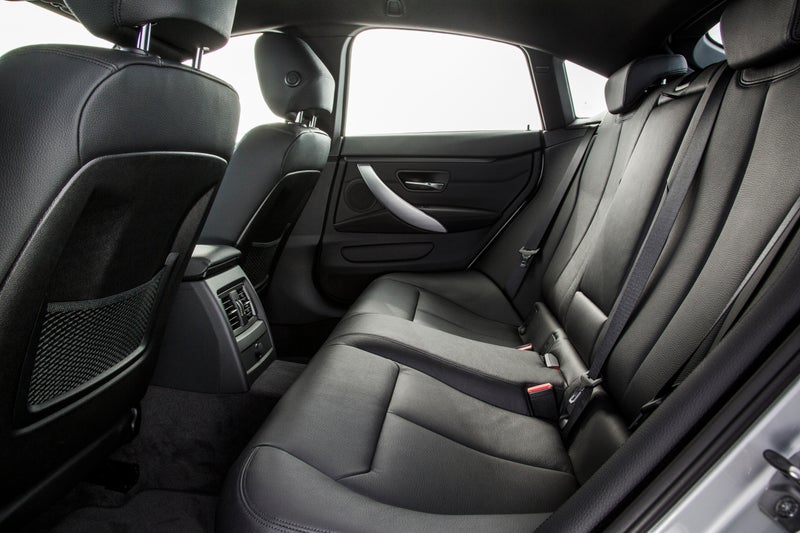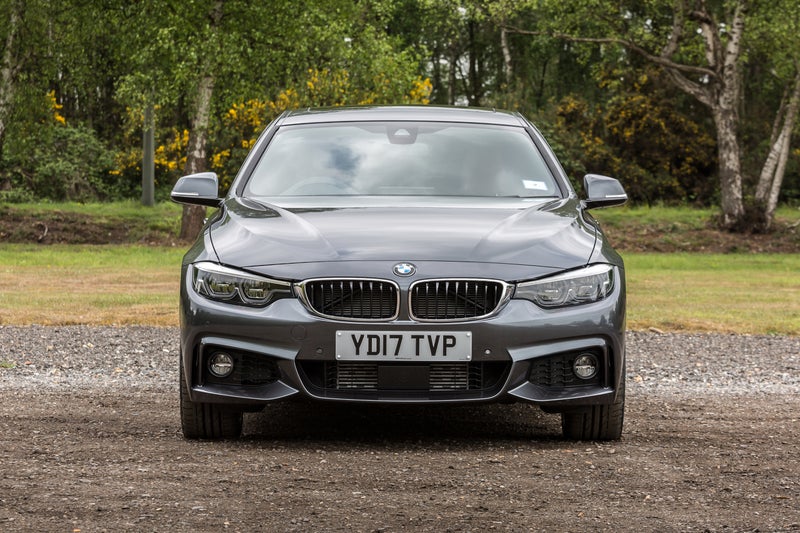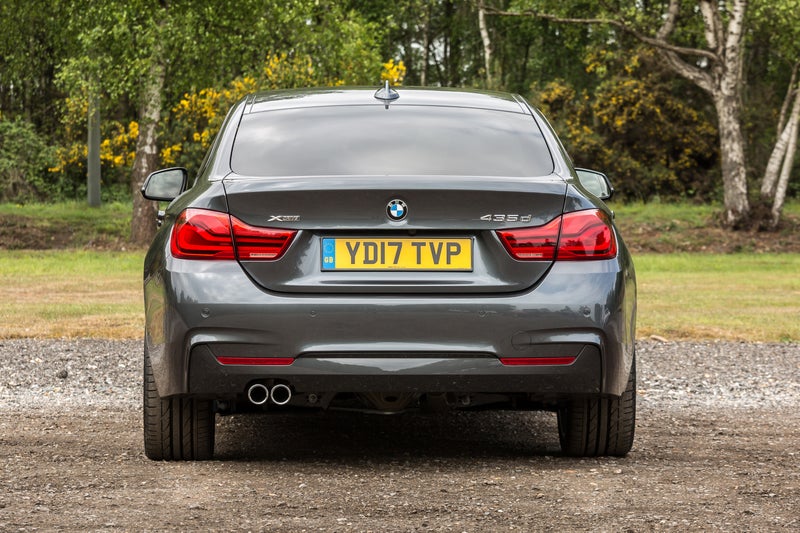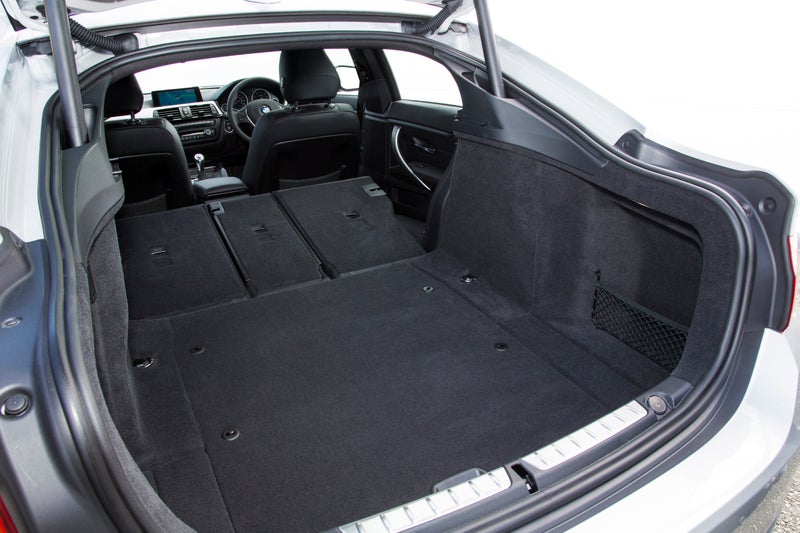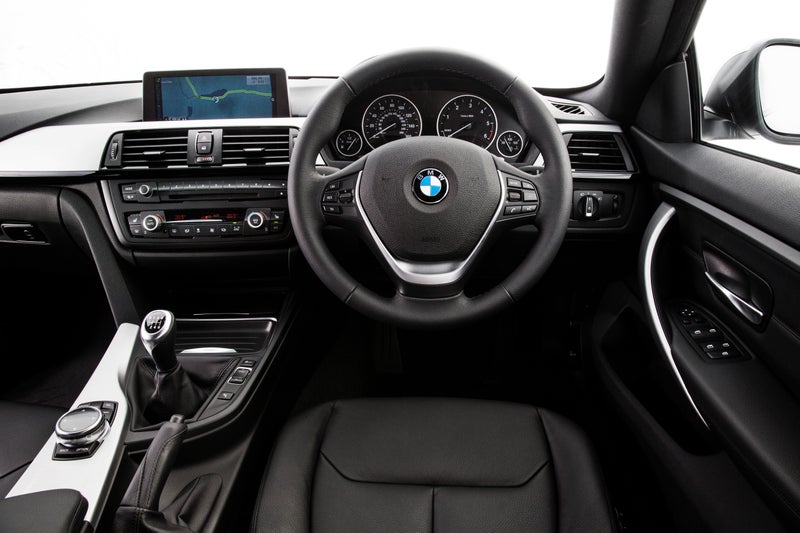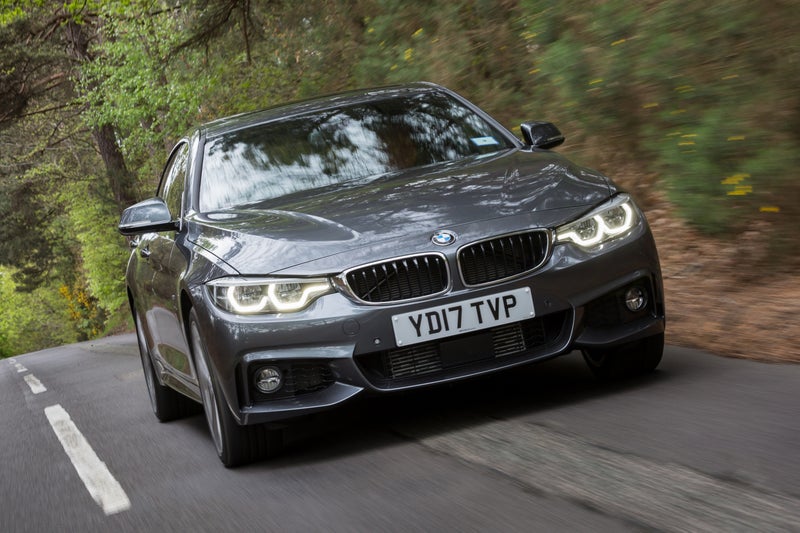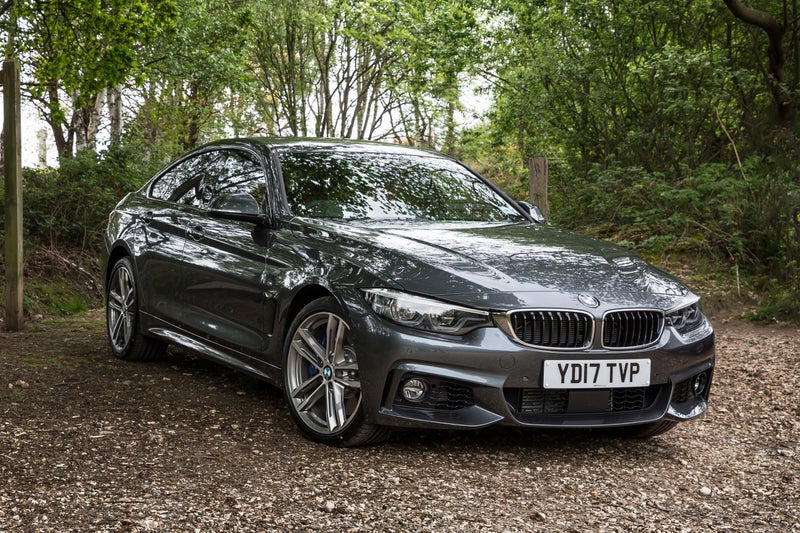 1/10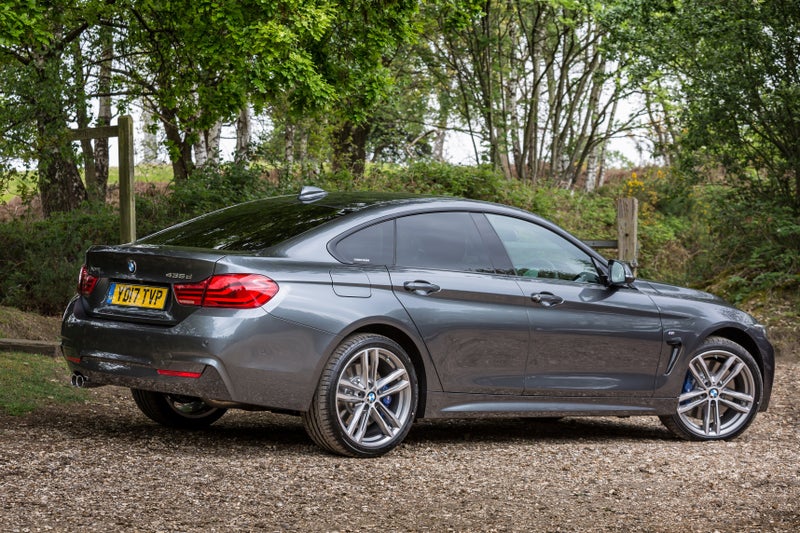 2/10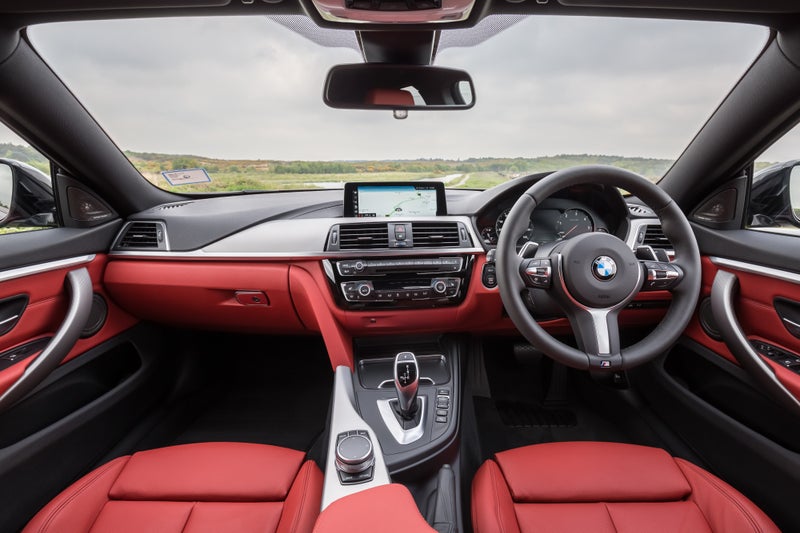 3/10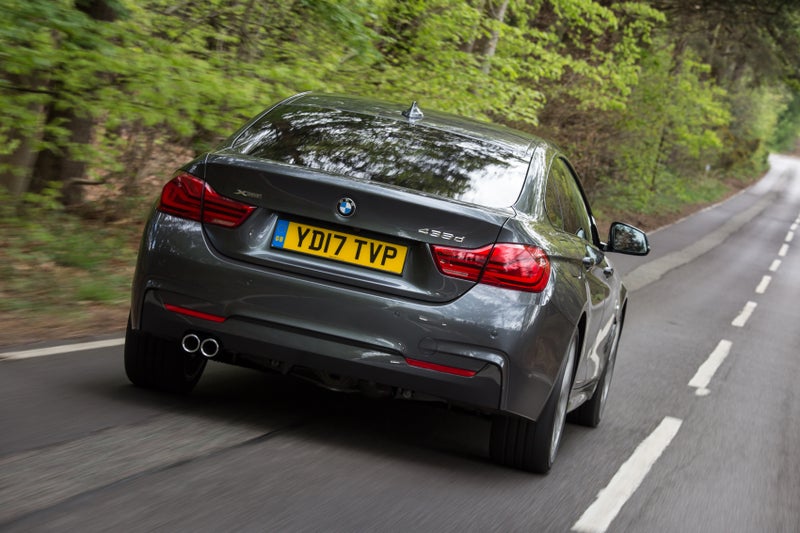 4/10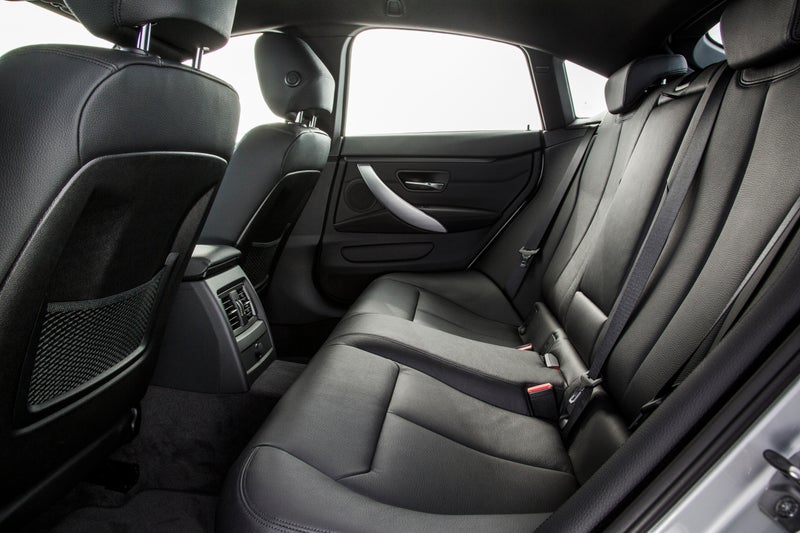 5/10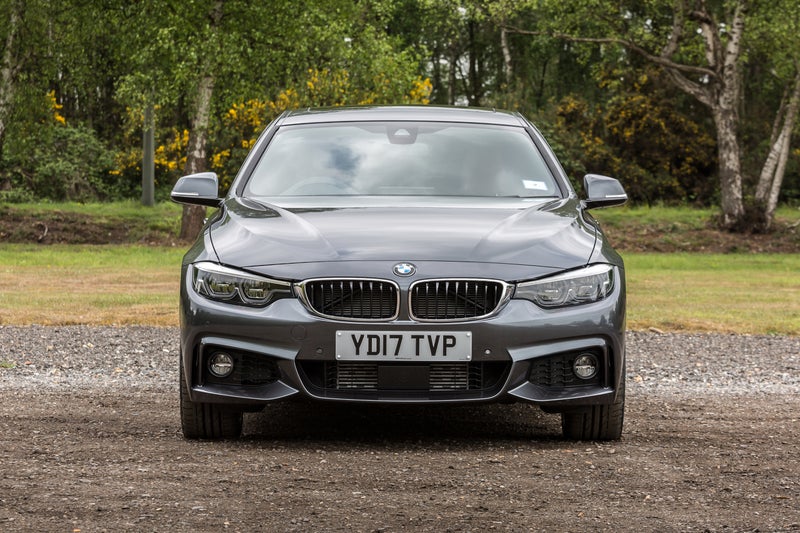 6/10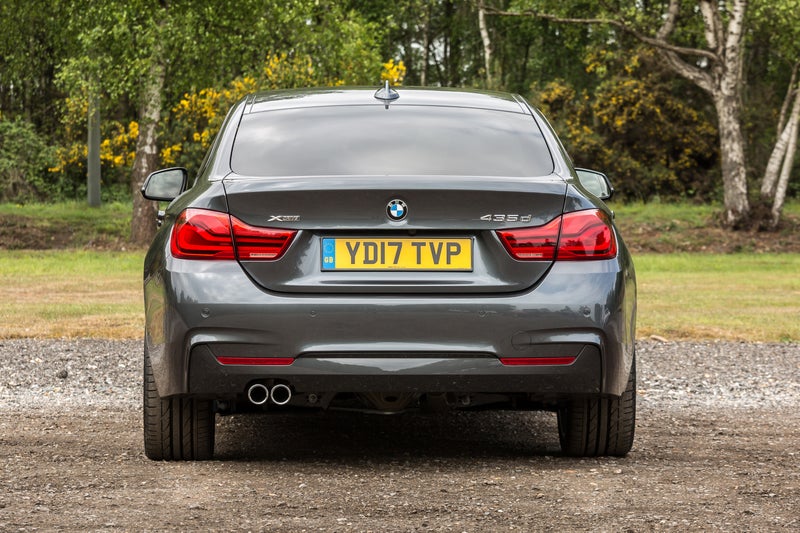 7/10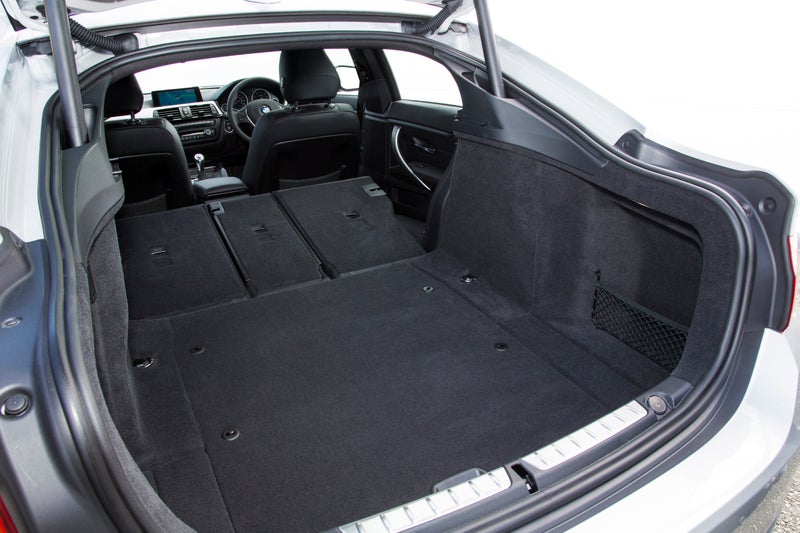 8/10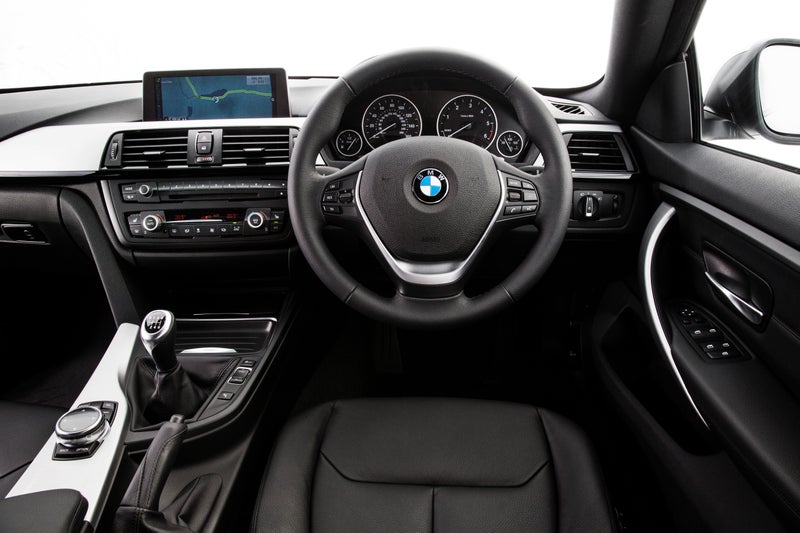 9/10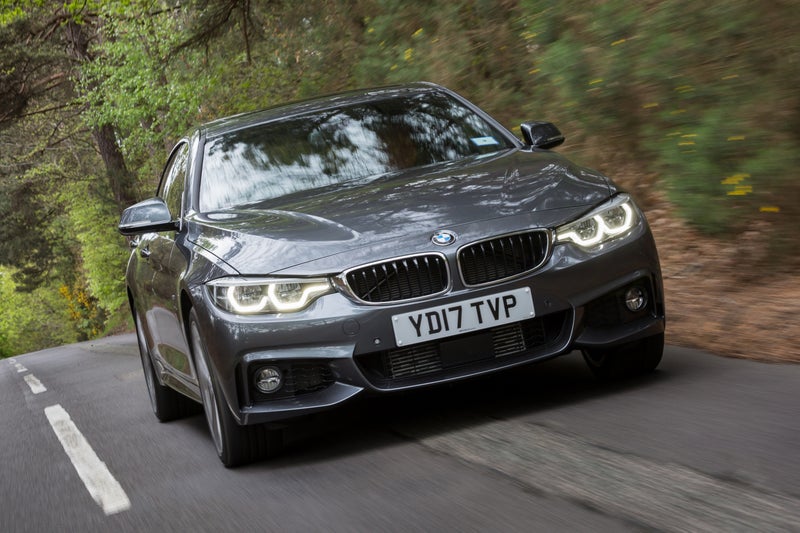 10/10

heycar rating
"More stylish 3 Series alternative "
Launched: 2014

Premium

Petrol, Diesel
Quick overview
Pros
Looks sensational
More practical thanks to its useful hatchback
Excellent mix of economy and performance with the diesels
Cons
More expensive than its very similar 3 Series
Not quite the engine choice of the 3 Series – no hybrids in particular
Long winded name...
Read by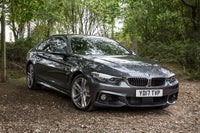 Overall verdict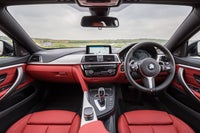 On the inside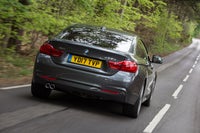 Driving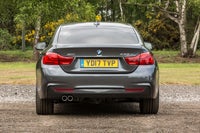 Cost to run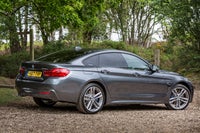 Prices and Specs
Overall verdict on the BMW 4 Series Gran Coupe
"Engaging to drive and a touch more stylish than the 3 Series saloon, the 4 Series Gran Coupe is an appealing all-rounder, and – if you say it quickly enough to make it sound like you're saying 'grand' – the name's not so silly, either."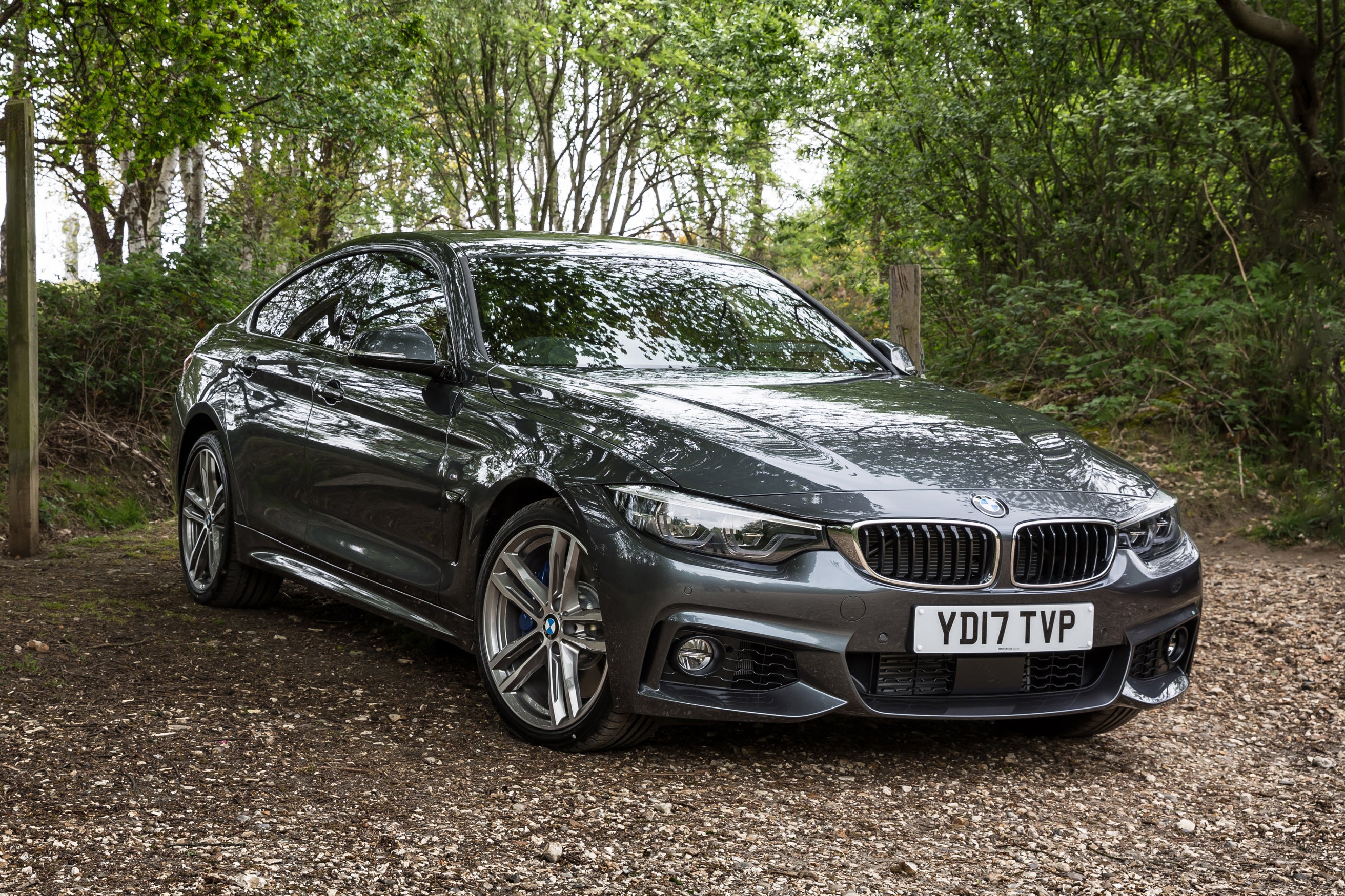 Nobody can accuse BMW of not offering choice, and the 4 Series Gran Coupe exemplifies that. Once upon a time, the BMW 3 Series range was enough to cover what everybody wanted, but as the proliferation in sales of it progressed, so too did an expectation for even more body shapes.
The 4 Series Gran Coupe is designed to satisfy that demand. Splitting off with the Coupe and Convertible to create their own sportier model line, the 4 Series Gran Coupe gives BMW a better opportunity to fight Audi's A5 range, as well as charge a little bit more for a car that's slightly more stylish than the standard 3 Series.
And it's undeniably handsome thing. The 4 Series Gran Coupe shares the two-door coupe's styling right up to the windscreen, where it then gets a little bit more useful in its shape. The longer sloping roofline means you get a decent amount of head and leg room in the back and that huge hatchback boot opening makes it significantly more practical.
That said, you get the same excellent interior quality, smart diver-focussed design and infotainment screens that are crisp to look at at and easy to use. As usual, though, you'll want to upgrade from the basic infotainment's tiny display and limited functions – just like in the 3 Series.
And the cars' close relations are evident in how they drive. Like the 3 Series, the 4 Series is a rewarding car in corners with uncorrupted steering and a pushing sensation out of bends – both courtesy of it's rear-wheel drive chassis . It's fun, but also easy to drive in town – particularly when fitted with the excellent eight-speed automatic gearbox – as well as being quiet and comfortable on the motorway.
And the engine range is just as comprehensive in its qualities. You can choose from cheap-to-run but spritely four-cylinder petrols and diesels, or from one six-cylinder petrol and two six-cylinder diesels all of which have punch that'll catch sports cars napping. The most powerful diesel of the pair – the 435d – gets xDrive four-wheel drive as standard so it can deliver its 313PS and stonking 630Nm of torque to the road with little fuss, while returning 50mpg fuel economy. It's literally a powerful advocate for diesel.
That said, there isn't really a weak spot in the Gran Coupe range, so if you like the 3 Series but would prefer it to be a little more stylish and a touch sharper to drive – the 4 Series Gran Coupe will fit your needs like a glove.
Comfort and design: BMW 4 Series Gran Coupe interior
"With its interior lifted almost directly from the - now previous generation - BMW 3 Series, it's not surprising to find that the 4 Series interior is a paragon of comfort and user-friendliness."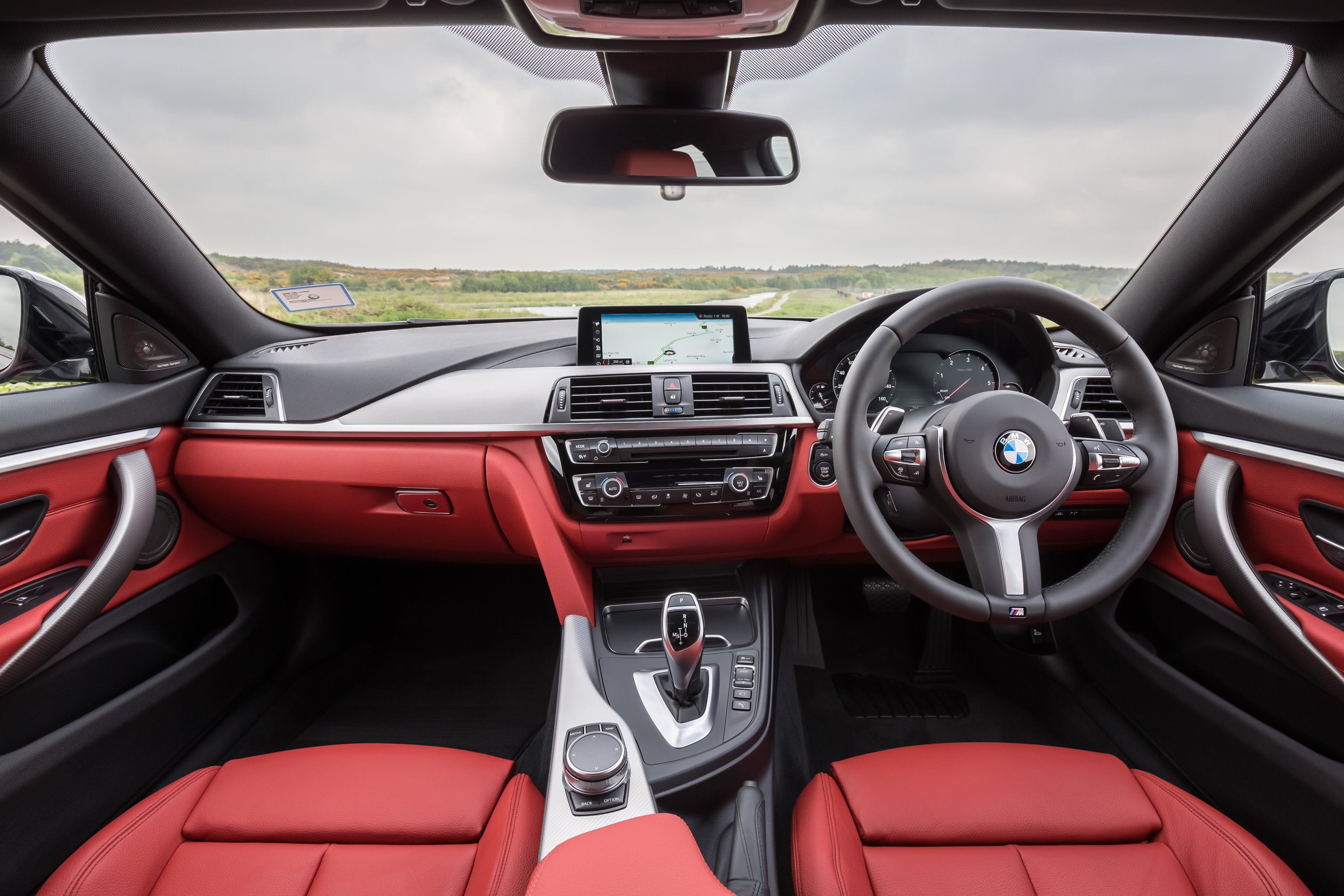 The sports seats offer plentiful adjustment and provide excellent support and comfort and they're heated in all models. You'll need to pay more for electric adjustment on those seats – unless you're going straight to the top line 440i and 435d xDrive models – you'll need the Premium Package, which also brings an electric glass sunroof, for £1,800.
Two-zone climate control is standard across all models, while there's a Comfort Access Package which adds keyless entry to the doors and boot, a heated steering wheel and extended interior storage, for a not insignificant £750.
Handling and ride quality: What is the BMW 4 Series Gran Coupe like to drive?
"With its 3 Series relation long being the benchmark car in the class for handling it's hardly surprising to find that the 4 Series Gran Coupe is imbued with the same fine balance, agility and engagement behind the wheel."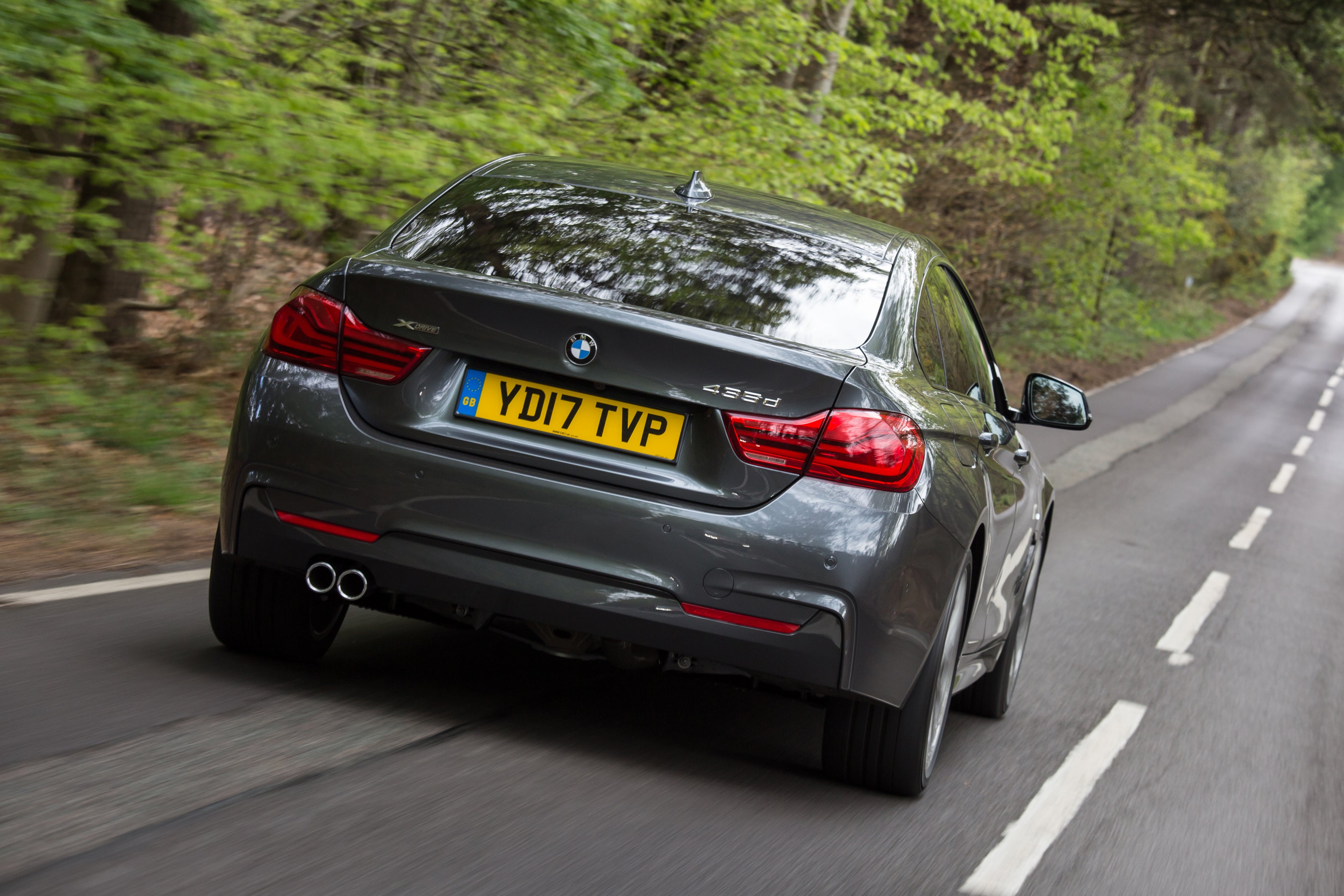 That's regardless of which engine you choose, though pick the M Sport and you stand to gain lower, stiffer suspension (you can de-select it at no cost for the more supple Sport suspension ).
Certainly the M Sport feels more taut, that coming with a slight deterioration in comfort as a result, so it's best to avoid going for the optional, larger 19-inch alloy wheels, as these only accentuates that loss of ride quality. You can option adaptive dampers, which help alleviate this, with the Adaptive M Sport suspension offered as a cost option. The Sport model rides with the smoothest manners, though it's not quite as agile as its M Sport relation, so it's down to your preference behind the wheel.
All are hugely enjoyable to drive, with direct, well-weighted steering, superb body control and the sort of engagement that other manufacturers still strive to match, the 4 Series Gran Coupe a fine driving car, whether you're just undertaking the daily grind, or seeking out a favourite road just for the fun of it.
There's xDrive four wheel drive should you want extra traction, but the 4's more fun without it, likewise, make sure you don't tick the option box for variable rate steering, which robs the 4 of its fine, linear steering feel.
MPG and fuel costs: What does a BMW 4 Series Gran Coupe cost to run?
"Tested to the WLTP standard the 420i petrol achieves a combined consumption figure of between 35-37mpg in manual guise, with that dropping slightly with the automatics."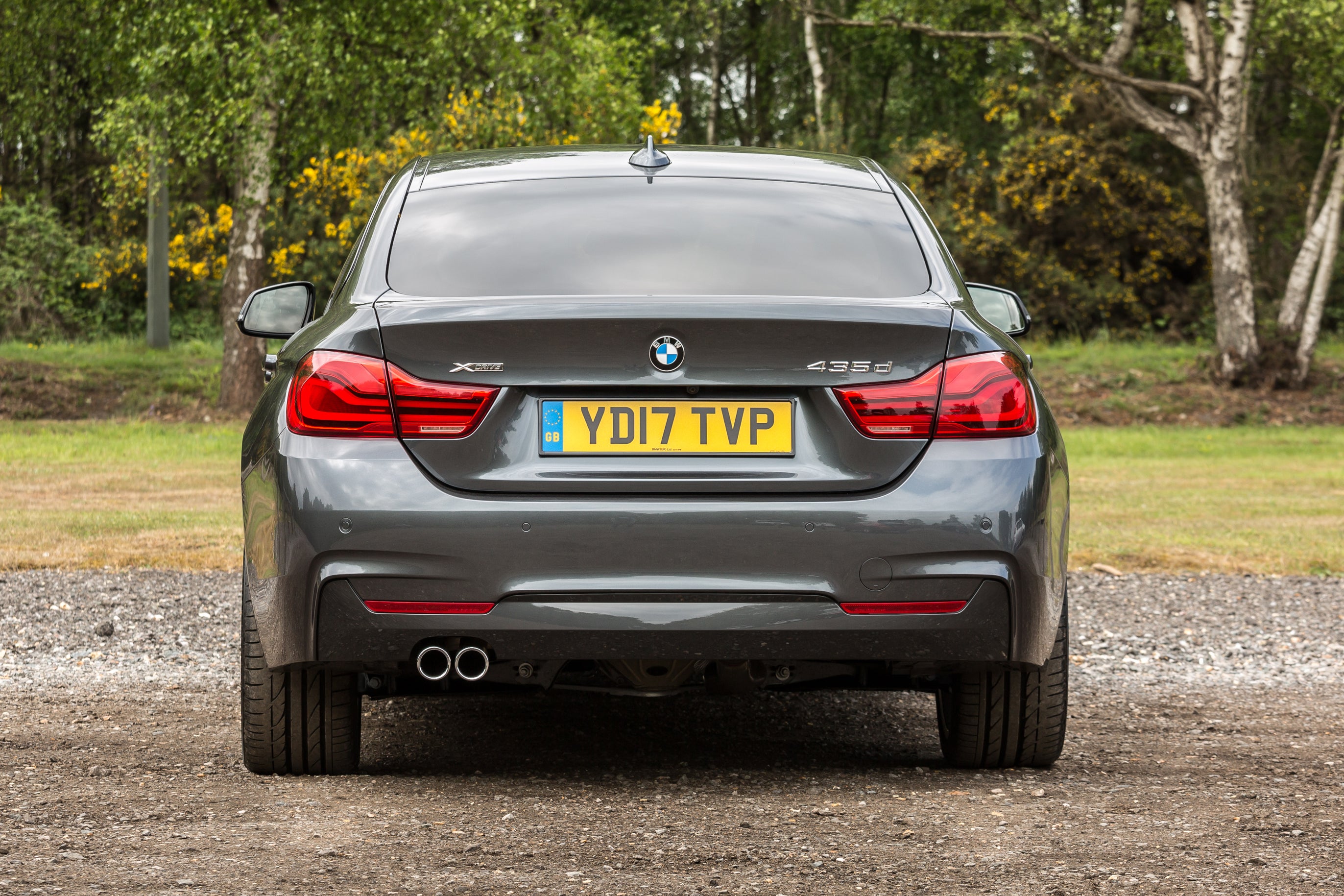 Pick xDrive all-wheel drive and that drops to between 33-35mpg. The 430i achieves 35-37mpg, too, while the range-topping six-cylinder petrol manages 33-34mpg.
The diesels, unsurprisingly, do a bit better, with the 420d managing between 46-48mpg that dropping again slightly if you option xDrive. The 430d consumes between 39-42mpg and the 435d (which only comes in four-wheel drive) is around 40mpg. With all expect a real-world figure about 10-20% less than those quoted, unless you're particularly light of foot.
How much should you be paying for a used BMW 4 Series Gran Coupe?
"Having been around since 2014 means depreciation has worked its magic on the 4 Series Gran Coupe and you can pick them up from £10,000."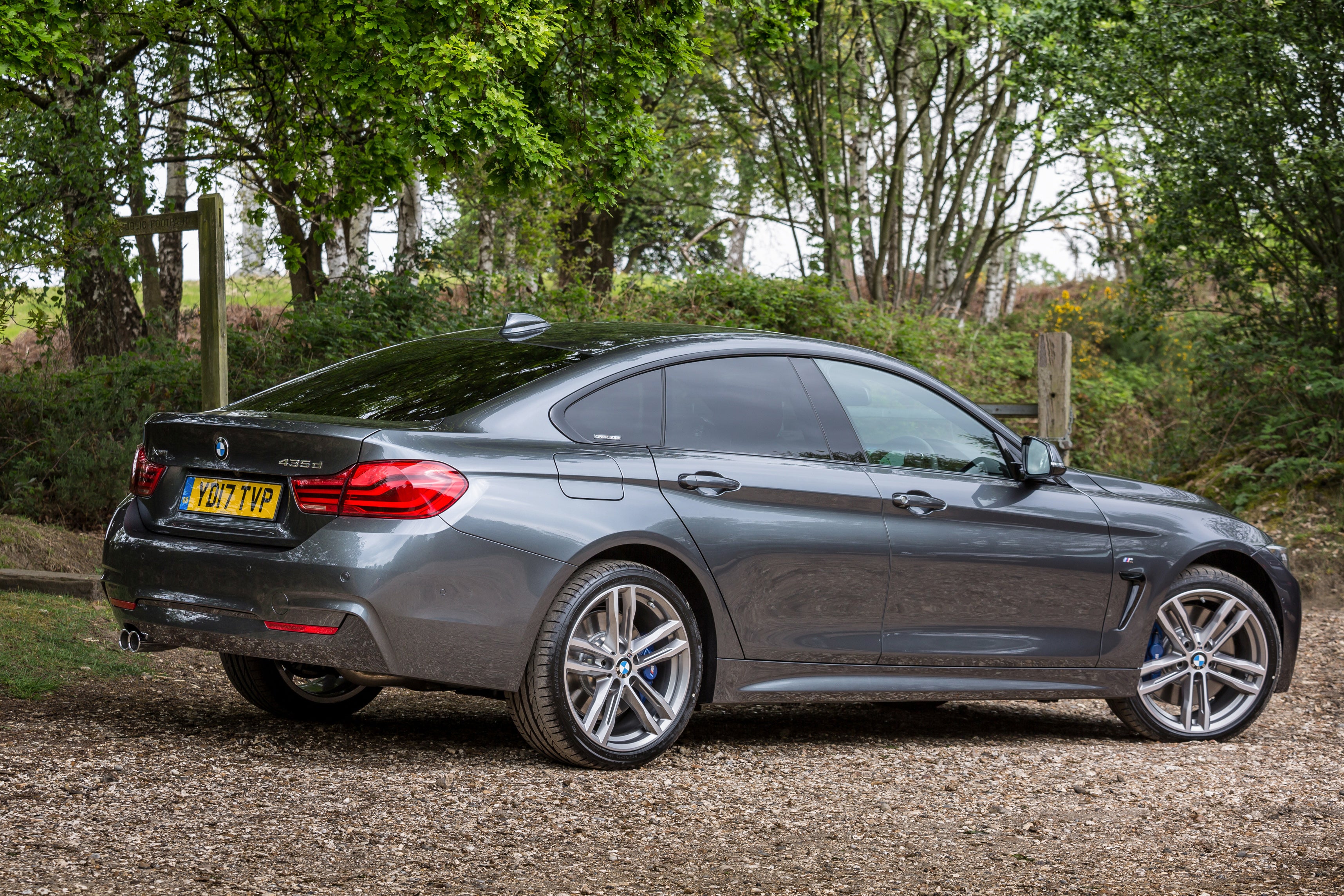 You'll find not just those engines listed above in the classifieds, with 418d models – the same engine but with 150PS instead of the 190PS of the 420d model – also fairly common. SE models are also offered, the trim offering reduced to Sport and M Sport later in the 4 Series's lifecycle.
At the £10,000 you'll be buying cars with 100,000+ miles on the odometer. Up the budget to around £12,000 and you'll find sub-100,000 mile examples but still in the 5-6 year-old range. £15,000 and up to £20,000 offers plenty of choice, so you can afford to be picky, demand a full service history, look for lower miles, higher trim grades and desirable options – like the head-up display and upgraded infotainment.
Above £20,000 and you'll be into two to three-year-old examples with lower mileages, with plenty choice from there upwards to pre-registered, delivery mileage stock at BMW dealers offered at discount.
Is the BMW 4 Series Gran Coupe right for you?
The chances are you'll have owned several 3 Series and you're after something a bit different. The 4 Series Gran Coupe is exactly that, familiar but different and distinct enough to be a bit more appealing, a cut above if you like. That it's a bit more practical thanks to the large hatchback opening for the same-size boot is a bonus, so think of the 4 Series Gran Coupe as a 3 Series +, in relation to style, practicality, desirability and, of course, price.
What's the best BMW 4 Series Gran Coupe model/engine to choose?
With an engine line-up that broadly follows that of the 3 Series there's a decent choice of 4 Series Gran Coupe possibilities, from the sensible 190PS 2.0-litre turbodiesel, to the powerful 326PS 440i with its petrol turbocharged six-cylinder.
The best mix of both performance and relatively sensible economy is undoubtedly offered by the 430d model, which offers serious pace – enough to ignore the 435d above it – allied to easy, day-to-day flexibility and impressive fuel economy. Much as we'd prefer the more comfortable standard suspension of the Sport model, the sharper looks of the M Sport, as well as the additional equipment it brings makes it the more compelling choice.
What other cars are similar to the BMW 4 Series Gran Coupe?
Along with its obvious BMW 3 Series relative here, the 4 Series Gran Coupe's most direct rival would be the Audi A5 Sportback, which, like the BMW, is a more sveltely styled four-door car with a hatchback boot and a price tag a bit more than the car it's based on – the Audi A4.
Mercedes-Benz doesn't offer a direct rival off its Mercedes C-Class range, but there are a few contenders in the upper mainstream category, with Volkswagen pushing its Volkswagen Arteon as a possible 4 Series Gran Coupe rival, while Peugeot might argue that its Peugeot 508 should be considered as an alternative, but we're not so sure it should. Again, a Kia Stinger is conceptually similar, but however good it is, that BMW badge is a huge draw here.
Quality and finish
The build quality feels good throughout, as you'd expect in a car wearing a premium badge on the bonnet, with the interior feeling like it'll last forever.
There's a but though, and that's around some of the materials, it not too difficult to find harder, admittedly durable, plastics that lack the sort of premium tactility that you'd anticipate in a car of this class. Certainly, here, the BMW 4 Series Gran Coupe trails its key Audi A5 Sportback rival, but it's more of an observation than a deal breaker, as, overall, the BMW 4 Series Gran Coupe feels, and looks high quality.
Infotainment: touchscreen, USB, nav and stereo in the BMW 4 Series Gran Coupe
By virtue of being an older model in the line-up, the 4 Series Gran Coupe does without a touchscreen, which is no bad thing, as the iDrive controller that you get instead is among the very best (and easiest) means of operating an infotainment system.
There's DAB in all, as well as sat nav, Bluetooth connectivity and USB sockets. Apple CarPlay is a cost option at £235, while a lot of the 'connected' services that come as standard from new need a subscription payment after the first three years of free use.
The standard audio system is excellent, but there's the possibility to upgrade the speakers to a Harman/Kardon set, this coming either on its own or as part of the M Sport Plus Package. The instruments are conventional in the 4 Series Gran Coupe, though there's the option of a head-up display, which is included in the Technology Package, which adds, among others, Professional Multimedia, enhanced Bluetooth with wireless charging and WIFI hotspot preparation.
Space and practicality: BMW 4 Series Gran Coupe bootspace
It might have coupe in its name, but that hasn't impacted on the 4 Series Gran Coupe's usefulness. Indeed, it's a convincing alternative to the 3 Series saloon, not least because the large hatchback opening provides far greater access to the boot.
The boot space on offer 480 litres, that being the same as its 3 Series relation, and the seats fold in a 60/40 format to allow a maximum boot volume of 1300 litres – to carry any more in a similar-sized BMW you'll need a 3 Series Touring.

Rear head and legroom isn't quite as generous in the 4 Series Gran Coupe compared to the 3 Series, but that's the price you pay for the more stylish profile. BMW bills it as a 4+1 seater, which tells you everything you need to know about the middle rear seat – think of it as an emergency option only, it's too narrow to be anything else, while the cushion height, both on the seat itself and the seatback mean it's uncomfortable to be perched on.
Oddment storage is decent, with a good-sized glovebox, net pockets on the seat backs, a useful lidded cubby between the front seats and some cupholders and door pockets giving you plenty of places to lose your phone, purse or wallet.
Two Isofix child seat mounts are positioned on the outer rear seats if you've a young family and want those seats properly secured.
What engines and gearboxes are available in the BMW 4 Series Gran Coupe?
The 4 Series Gran Coupe is a bit more expensive than its 3 Series relation, and it does without the entry-level engines as a result. The starting point in the petrol range is the 184PS turbocharged petrol engine badged 420i, with the 430i being a 252PS version of the same engine. The petrol range is headed by the 326PS six-cylinder petrol, badged 440i. None are slow, with even the 420i able to reach 62mph in 7.3 seconds and 440i doing the same in just 5 seconds.
The diesel line-up is also denied of the 3's weakest offering, instead starting with the 190PS 420d, which is nearly as quick as that petrol with a 7.4 second 0-62mph time. The 430d gains a couple of cylinders to become a straight-six, its 258PS allowing a 5.5 second 0-62mph time, and if you want quicker again the 435d drops that to 4.7 seconds thanks to its 313PS output.

All but those entry-level petrol and diesel engines are mated to an automatic transmission, offering smooth, quick changes, with the option of manual control via steering-wheel-mounted paddles should you want to take over.
The manual gearbox works well if you're a traditionalist and happy with the smaller engines, its shift quality good, the clutch light and easily modulated.
Refinement and noise levels
Refinement is good across the entire model range. They all do a good job of delivering hushed, relaxing long-legged cruise, without the interruption of wind or road noise. Rougher roads, and the larger wheel choices – allied to the M Sport suspension – will see a bit of noise making it through to the cabin, but that's true of any of the 4 Series Gran Coupe's rivals.
The engines are all quiet, too, only making sounds when you want them to, with sporting notes on offer if you rev them out – even the diesels. Indeed, BMW's diesel engines are among the smoothest you'll experience, with very little vibration or noise.
Safety equipment: How safe is the BMW 4 Series Gran Coupe?
The BMW 4 Series Gran Coupe's electronic stability control, traction control and ABS brakes with Electronic Brakeforce Distribution and a host of other chassis systems help prevent an accident in the first place. Should one be inevitable, there's front, side, overheard and knee airbags, with a full length curtain airbag, too, and Isofix child seat mounts in the rear. All come with tyre pressure monitoring, too.
Being an older model in the BMW line up, the most advanced safety equipment such as active cruise control with a stop and go function – which brakes and accelerates the car for you on the motorway – was an option. The 4 Series wasn't tested by Euro NCAP, but its close relation the (2012) 3 Series was, it scoring a full five star score in the crash tests, the 4 Series Gran Coupe certain to match that test result.
Insurance groups and costs
Group 30 for all the petrol 420i models, with no difference between Sport and M Sport models, or rear and four-wheel drive. The 430i attracts a group 34 rating and the 440i a group 38 rating. The diesels are fractionally higher in their insurance groups with the 420d in all guises being in group 31, the 430d group 39 and the 435d being in group 41.
VED car tax: What is the annual road tax on a BMW 4 Series Gran Coupe?
Only the range topping 440i and 435d models will trouble the £40,000 upper limit for VED – without options, anyway – so you'll pay £475 annually for road tax in the first four years of their lives. All other models fall into the £150 a year payment for tax, now.
Trim levels and standard equipment
SE versions of the 4 Series Gran Coupe look smart on the outside thanks to their 17-inch alloy wheels that are fitted with run flat tyres, xenon headlights and dynamic tail lights. The inside feels pretty posh, too, thanks to a standard leather interior and sports steering wheel. Equipment, meanwhile, is expansive and includes: auto lights and wipers, two-zone climate control, front and rear parking sensors, an electrically powered boot and – on 428i models and above – electrically adjustable front seats.
Sport models add 18-inch alloy wheels on the outside and inside get ambient lighting, drive select, front sports seats, a three-spoke multifunction steering wheel and a sports instrument cluster.
Luxury models look flasher. They get chrome exterior detailing on the outside and Dakota leather upholstery on the inside, along with upgraded infotainment. The 430d and 435d models also get metallic paint and the eight-speed Sport automatic gearbox, while the 435i adds M Sport suspension.
Top-of-the-range M Sport models get the sportiest looks of all thanks to their M Sport body kit, twin-spoke 18-inch wheels and lowered suspension. Inside, they get aluminium trim pieces, sports seats and an M Sport gear leaver.
Learn more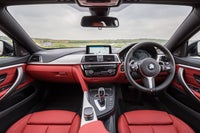 On the inside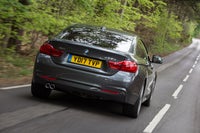 Driving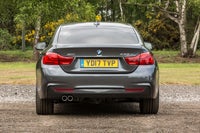 Cost to run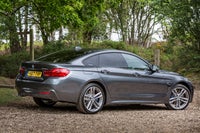 Prices and Specs
Ask the heycar experts:
common questions
What is the difference between BMW 4 Series Coupe and Gran Coupe?
The difference between the BMW 4 Series Coupe and Gran Coupe is the the former is a two-door while the latter is a five-door with a svelte body.

Answered by
heycar editorial team
What does BMW Gran Coupe mean?
The 'Gran' in BMW Gran Coupe is 'grand' in Italian while 'coupe' is used to refer to a car with a fixed, sloping roof and two doors.

Answered by
Russell Campbell
What is the difference between the BMW 4 Series and 5 Series?
The BMW 4 Series is based on the 3 Series saloon but has sportier styling and a more sloping roof. The 5 Series is a size bigger than both so it's pricier but also roomier.

Is the BMW 4 Series Gran Coupe a hatchback?
Yes, which is what helps is stand out from the BMW 3 Series. The fact it's a hatchback means the boot space is more practical and easier to access.

Reviews of similar cars
Quality checked, all cars less than 8 years old and warranty included
Looking for other BMW cars?
Quality checked, all cars less than 8 years old and warranty included
Keep me updated by email with the latest advice, news and offers from heycar
By submitting, you agree to our
privacy policy
.