BMW M4 (2014-2020) Review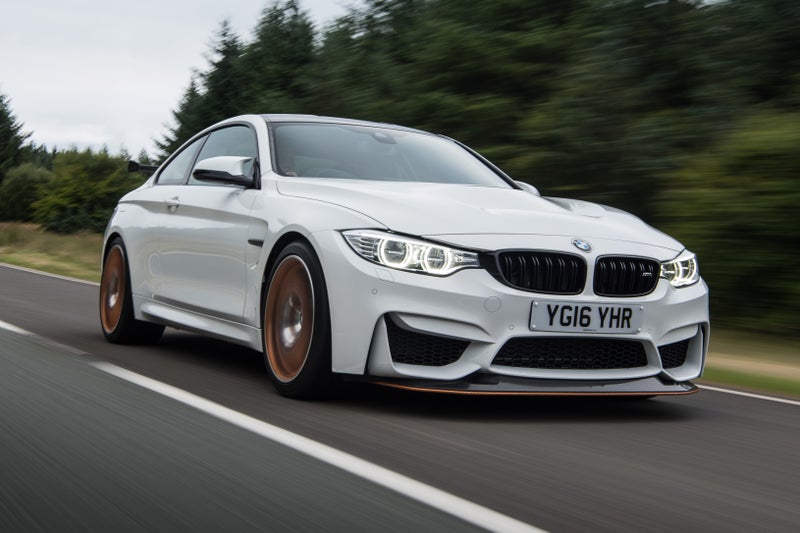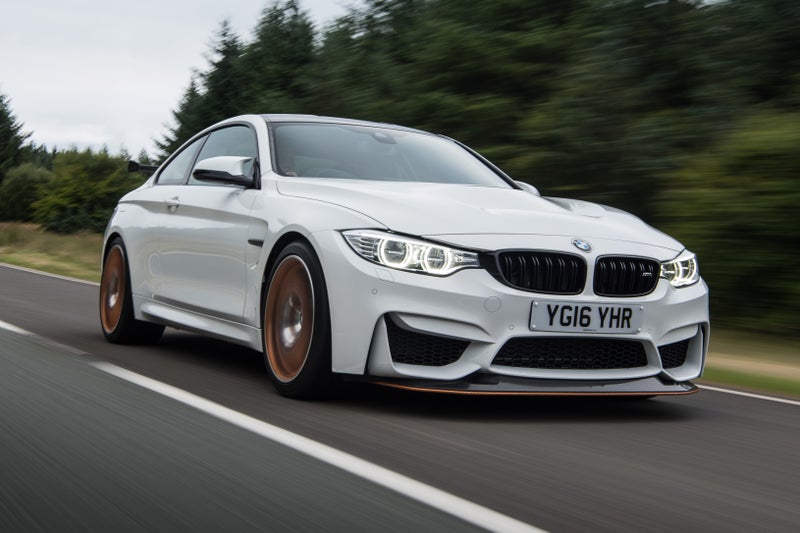 1/10
heycar rating
"Authentic, desirable performance M car"
Launched: 2014

Performance

Petrol
Quick overview
Pros
Excellent engine
Good looks and smart interior
Great blend of ride and handling
Cons
A little edgy on the limit
An expensive car to run
Relative rarity compared with regular 4 Series
Overall verdict
On the inside
Driving
Cost to run
Prices and Specs
Overall verdict
"We think the BMW M4 Coupe is becoming a really attractive second-hand buy. In terms of value for money, it's massively desirable, given its performance, blend of ride and handling, stylish good looks and comfortable interior. We expect its appeal will only grow further once its controversial-looking replacement starts hitting the streets…"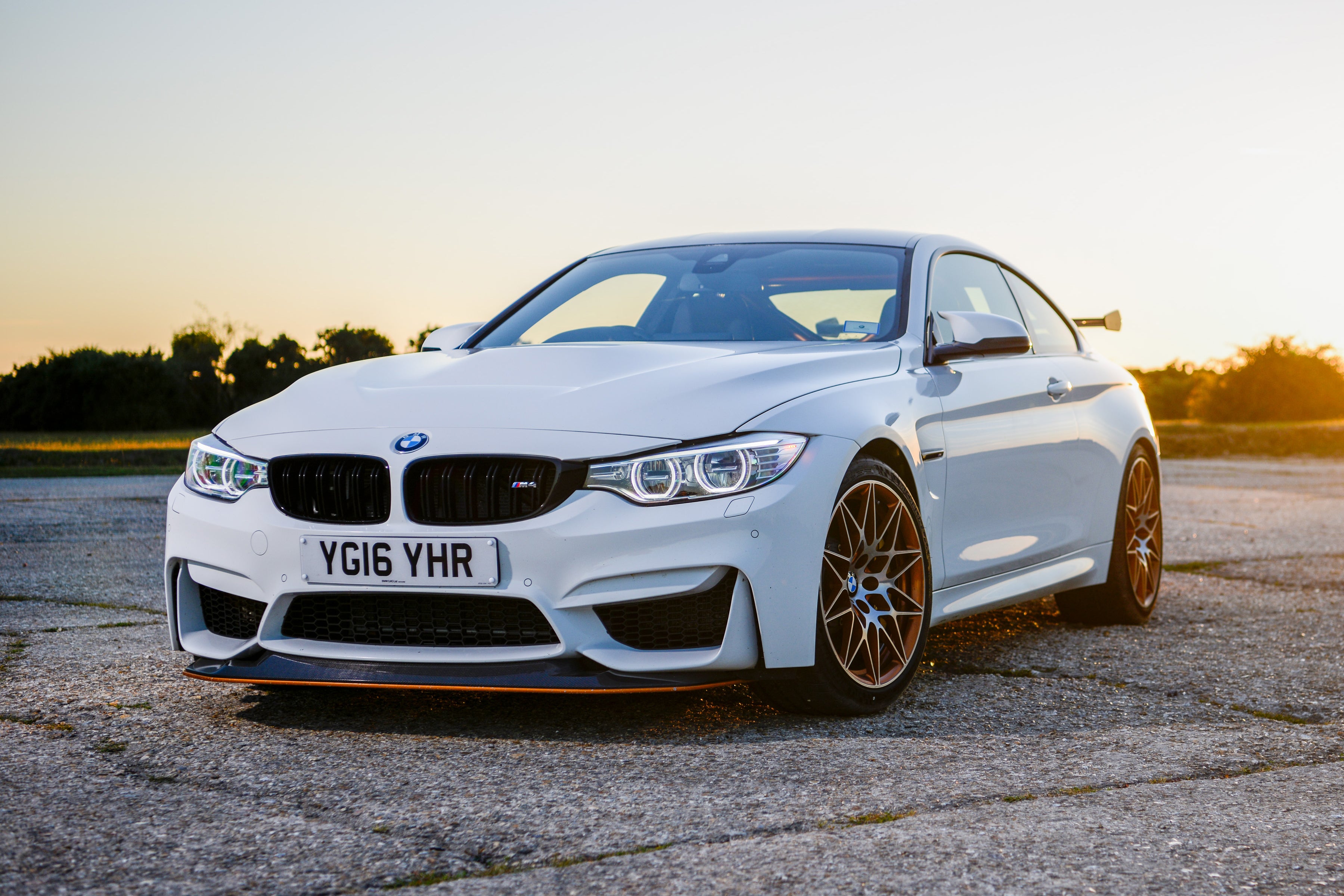 The BMW M4 is the coupe version of the BMW M3 four-door saloon. Really, it's the spiritual successor to the original 1980s M3 – it was only BMW's reluctance to ditch the M3 name when it renamed its mid-size coupe '4 Series' that led to the M3 continuing as well. The M4 was the stronger seller, however, because it served up better looks and a sportier image.

The previous M3 ran a whopping great 4.0-litre V8 engine with a ferocious thirst for fuel. That's not on these days, so it was replaced for the 2014 BMW M4 with a twin-turbo 3.0-litre straight-six. This is arguably a more authentic M3/M4 engine than the howling V8 – and although smaller in capacity, it was not short on power. The old 420PS figure became 431PS, delivering 0-62mph in as little as 4.1 seconds. A later M4 Competition pack boasted 450PS.
It's not only fast, it's also much more responsive than the V8. You will go quickly at all engine speeds, not only when the rev counter is bouncing against the redline. Also considerable improvements in real-world fuel economy mean long trips will be made faster, simply because you don't have to stop so often for fuel.
The sleek, low-slung BMW 4 Series is a good-looking car even in regular guise. Add on the M4 accoutrements and it becomes yet more desirable. The front end is packed out with large air intakes to feed the turbos and cool the brakes, there's a powerful bulge in the centre of the bonnet and the wheelarches are flared to cover the massive forged alloy wheels. There are BMW M-themed styling details throughout, including the oh-so-desirable quad exhaust pipes poking out of the rear diffuser. As an M first, the M4 Coupe even has a lightweight carbon fibre and reinforced plastic roof (which new car buyers could choose to have unpainted).
Inside, it's more refined than before. BMW responded to criticism of the old 3 Series Coupe's plain interior and gave the 4 Series Coupe a more luxurious layout. In the M4, it's enhanced with the finest leather, an unusually chunky soft leather steering wheel, bespoke M-branded dials and a superb set of firmly bolstered sports seats.
What's it like to drive? Very exciting, thanks to the extra vibrancy of the engine. The driver can spend less time worrying about always being in the right gear and more time enjoying the feel-packed steering and high limits of the chassis. It's not as engaging as BMW M cars of old, but it is very fluid and enjoyable.
It also has a far better ride quality than the previous M3 Coupe, which was harsh. This is stiff, but it isn't as objectionable over rough roads. Our sole criticism is a touch of on-the-limit spikiness to the handling, that does dent confidence a little – although the limits are so high, you'll probably never experience this.
As BMW's styling goes out on a limb with the new 4 Series Coupe, some traditionalists might be deterred by its overtly aggressive look. The answer? A well cared-for version of the previous M4 Coupe, which is a great all-rounder and delivers a tremendous bang for your buck on the second-hand market. Read on and let us tempt you.
Is the BMW M4 right for you?
As a high-performance all-rounder, the BMW M4 Coupe has a lot going for it. The engine is wonderful, an authentic BMW M six, and one that shouldn't see you castigated by environmentalists or bankrupted by fuel bills. It's blindingly fast and sounds the part, too.
Handling is generally entertaining without being too raw or raucous, and the improvement in ride quality over the previous car is considerable. As a daily driver, it's a far more welcoming proposition, particularly as the interior is so nice.
Those seeking that last edge of brilliance may find the regular car a bit too soft – that's why the M4 Competition Pack version was introduced later (there was also an ultra-rare, ultra-expensive M4 GTS). They may still grumble about the car's feel on the absolute limit, but such people would probably be more attracted to a Porsche Cayman anyway. The BMW M4 Coupe is a supercar that can also serve as everyday family transport. If you need yet more practicality, don't forget the otherwise-identical BMW M3 saloon is also available.
What's the best BMW M4 model/engine to choose?
BMW offered the M4 Coupe in regular guise and later, more focused M4 Competition form. We like the regular car, as it's becoming such a great bargain on the second-hand market, but we do prefer the slightly more exciting driving experience of the Competition.
You can get the M4 Coupe as both a six-speed manual and seven-speed M DCT automatic. The manual is very involving, and traditionalists won't hesitate in deeming it the best option, but for most people, the M DCT will be the faster and easier car to drive – evidenced by its swifter official acceleration times (and better fuel consumption).
BMW also offered an M4 Convertible for those who like roof-down motoring, but the drive of the coupe is sharper and better.
What other cars are similar to the BMW M4?
Audi's ever-expanding A5 Coupe range has a thrilling range-topper in the form of the RS5. Like the old BMW M3 Coupe, this uses a thirsty, high-revving V8 engine – as indeed does another rival: the Mercedes-Benz C 63 AMG Coupe (and the Merc's motor is even bigger and more bombastic).
Because the BMW M4 Coupe is an expensive performance car, it also finds itself going up against thoroughbreds such as the Porsche 718 Cayman and, if comfort really isn't a consideration, the Lotus Exige. A leftfield alternative is the Ford Mustang, another car with a massive V8, it's the blue-collar alternative to the BMW.
Comfort and design
"The BMW M4 Coupe has a really high-class interior. It's authentically premium, with just enough sporty details to mark it out as something a bit special. Take the steering wheel, for example: a gorgeous fully-round (no flat-bottomed nonsense here) soft leather rim with beautifully crafted thumb grips exactly where keen drivers would like to find them. With its ultra-small airbag mounting and graceful metallic-look trim, you won't think for a minute you're actually driving a 420d fleet car special."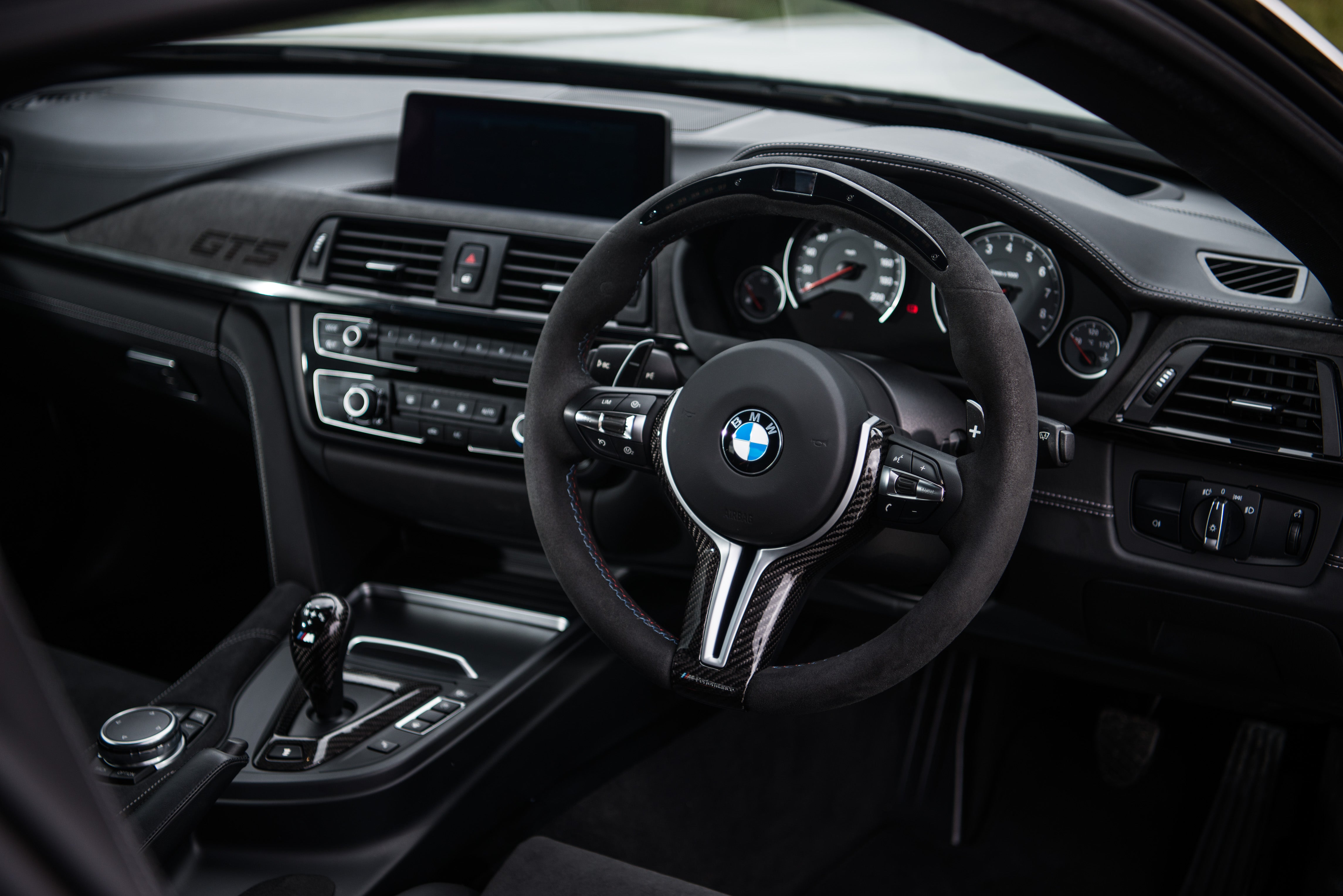 Behind the wheel lie some authentic M dials, finished in dark grey. These have bespoke markings to differentiate them from the BMW norm – and within the rev counter, there's the famous adjustable LED redline. When the engine is cold, yellow LEDs suggest a lower rev limit, which gradually increases as it heats up. Only when fully warm does it suggest you use the full 7,600rpm.
Then there are the M seats. Maybe these are mounted just a touch higher than eager drivers would like, but they're still great to sit in, with firm support and a plenty of bolstering. Naturally, there's an adjustable thigh support to fully perfect the driving position – which is almost inch perfect in automatic models, with perfectly placed pedals. Drivers of manual models will, however, feel the pedals are slightly offset to the right, due to the need to squeeze in a clutch pedal.
Quality and finish
The BMW M4 Coupe is a high-quality car, whose premium credentials were significantly lifted over the old M3 Coupe, particularly in terms of appearance and finish. The rather austere, cliff-face dashboard of before was replaced by a more fluid layout, with a neatly integrated centre console and far higher quality controls.
Being the range-topping model, the BMW M4 Coupe gets the pick of the finest trims and inlays BMW offers. The surrounding plastics are soft-touch – although Audi does finish its plastics with more tactility – and the M-specific trim is of the highest order. This is set off by neatly-stitched door trims and beautiful leather sports seats that feel great. They're heated and the side bolsters are adjustable. There's also an Anthracite roof lining.
There's an overall robustness to the BMW's interior that sets it apart as a quality car. Even after a good few years' use, it feels solid and long-lasting. Details such as thick carpets and chunky climate control dials underline the fact you're in a well-built car, rather than one built down to a price.
It looks great from the outside, too. Deep paint is a given, but it's the M4 Coupe additions that really add the richness – the intricately-sculpted bodykit, those unique M door mirrors, the gorgeous alloy wheels and, of course, the four gleaming exhaust pipes at the rear.
Infotainment
All BMW M4 Coupes come as standard with BMW's top-line Professional navigation system. This uses a particularly crisp and clear 8.8-inch infotainment screen atop the dashboard, controlled via the BMW iDrive dial on the centre console. Its twist-and-click operating logic is extremely intuitive and even novices won't find it cumbersome or baffling (unlike some rival systems we could mention).
It features BMW online services, which, if you have a decent 4G connection, give online access to local weather, a (particularly excellent) live traffic information service that colour-codes jammed roads as orange or red, plus a rudimentary web browser. There's also a concierge service, if you are cringe-resistant enough to dial up and speak to someone remotely.
Other features include DAB radio, Bluetooth, USB connectivity and wi-fi hotspot preparation. The shortcut buttons on the radio display are clever, too – they're touch-sensitive, so instead of jabbing them, simply rest your finger on the button to confirm whatever shortcut you've pre-programmed. With eight of them, you can have a multitude of controls to hand at the press of a finger.
The system was enhanced in 2017 when the BMW M4 Coupe received a series of model-year changes. There was a new interface, enhanced Bluetooth, wireless smartphone charging and a wi-fi hotspot.
Space and practicality
Derived from the regular BMW 3 Series, the M4 Coupe is a fairly large car, measuring almost 4.7 metres. It also has a long wheelbase, which certainly means plenty of space for front-seat passengers. The chairs are mounted fairly low (enthusiasts will wish they went lower) and the deep footwells give a nice legs-stretched driving position. We can't imagine anyone will be unable to find a good driving position, such is the range of adjustment.
There's less headroom than the taller BMW 3 Series, but it's not cramped. BMW hasn't allowed any practicality howlers to be engineered in, and nothing is likely to grate or infuriate. It's a pity both an armrest and extended storage cubbies cost extra, though.
Rear-seat space is better than the coupe norm – and a fair bit better than this car's M3 predecessor. It's a squeeze to get in there, particularly if you don't wait for the electric front seats to slide forward, but once passengers have negotiated the central B-pillar, they might be surprised at the room available. Don't get us wrong, it's not limo-like, but it's a lot more spacious than previous BMW coupes in this class. The seats themselves are comfortable and supportive, too.
One grumble rear passengers may have is the restricted view forwards: the single-piece front seat-backs are bulky things, and even the fact they have built-in illuminated M4 logos won't placate those in the back. They do get a nice central stowage cubby though, plus their own air conditioning outlets.
Boot space is really rather surprising. A total of 445 litres is on offer, which makes the M4 Coupe a more capacious machine than something like a Volkswagen Golf. The space is wide at the rear, so is golf-club friendly, and the rear seats have a 60:40 split to boost space further. Even the rear boot hinges are built into the side trim, so they won't squash any bags when the lid is closed. The opening is wide, too.
Handling and ride quality
"Now we're onto the exciting bit: how the BMW M4 Coupe handles and rides. And both are very impressive indeed. Compared with the previous model, which required brave drivers to approach its limits to get a flood of satisfaction, the M4 Coupe is much more accessible, helped in no small part by its standard BMW M adaptive damping. Drivers can switch between Comfort, Sport and Sport+ settings, and all deliver their own character."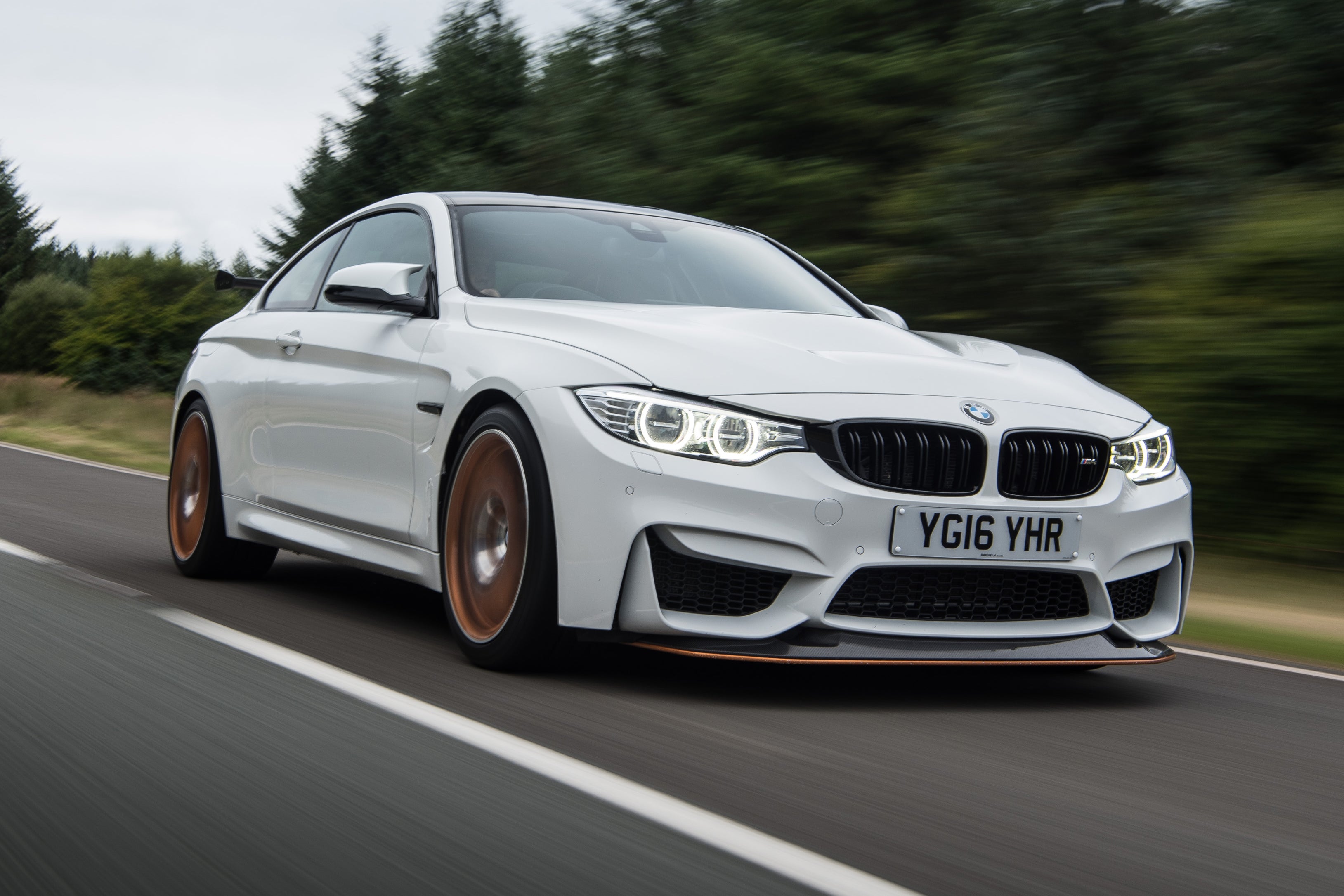 Even Comfort has poise and focus, with Sport cutting the up/down fluidity of body motions and Sport+ tightening it still further for use on a racetrack (you won't really want to use it on the road). Overall, the M4 Coupe is a sophisticated drive, with very convincing electric power steering and plenty of adjustability to keep it interesting.
The sole proviso we have is that when you're on the absolute limit, the M4 Coupe can feel just a bit too edgy for comfort. The welcoming neutrality it has most of the time starts to disappear, which can get the heart racing in a car as potent as this. These are extremes, though, and we're certain most owners will probably never experience it. The issue is resolved to a large degree by the Competition variant.
The M4 Competition also cures a criticism from some that the regular M4 Coupe was a bit too soft. We don't fully concur with this, as its balance is very appealing, but nevertheless, the Competition does tighten things up throughout. It has more grip, more sharpness and, thanks to its inch-larger 20-inch alloys, a less fluid ride that might influence some to stick with the regular car.
All BMW M4 Coupes have a clever electronic rear differential that most motorists can forget about. However, drift merchants can lock it to give the BMW plenty of tail-out ability. There's also a button on the steering wheel to shortcut into tailored 'M' settings: pick from either M1 or M2, for your favoured pre-programmed damper, gearbox and accelerator pedal sharpness.
Carbon-ceramic brakes were an expensive option when new. You can spot them on used cars by their gold brake calipers.
Engines and gearboxes
The first BMW M3 had a four-cylinder engine, but two subsequent editions had a six-cylinder motor, and it's this configuration BMW returned to after the brief but unsatisfying dalliance with a big, high-revving V8. What was new here was the addition of two turbochargers, which had the hairs on the back of enthusiasts' necks bristling.
Yet it's really convincing. Despite being turbocharged, response to the accelerator is immediate, and builds much more convincingly than the old V8. Up the intensity and it starts to sound like an authentic straight-six engine, its attitude undimmed by the imposition of turbos. Crucially, it has far more torque than any normally-aspirated engine, so feels incredibly strong and powerful, even from as low as 2,000rpm (you needed twice that for the V8 to show any interest).
Some will be quite happy changing up at 5,000rpm, so intense is the acceleration, but others will want to rev through to the limiter at 7,600rpm – which, so smooth is this engine, may come as a surprise. It feels every inch the super coupe, as proven by 0-62mph in 4.1 seconds for models with the DCT gearbox (the manual manages 4.3 seconds, while both have a limited 155mph top speed).
Like all dual-clutch gearboxes, the DCT is very good, firing in upshifts with real intensity and blending downshifts with a blip of the throttle. For most, it's the perfect option, particularly as it has big, metallic paddle shifters on the steering wheel to make you feel like Lewis Hamilton. The manual is good as well, with a direct shift action aided by a one-piece carbon-fibre propshaft connecting the engine to the rear wheels. We wouldn't blame you if you prefer the manual, even if most second-hand cars will be M DCT autos.
As for the M4 Competition Pack, that took things up a notch further, with power boosted to 450PS and even more intensity delivered via a hardened engine note.
Refinement and noise levels
The BMW M4 Coupe is a much more refined car than the M3 that came before. The V8 demanded high revs, which would have passengers' anxiety levels rising, and its ride quality was harsh and bumpy. The newer car is much smoother and more refined, with a better balance of noise overall.
When you want it to, it still sounds great. Whack it up to full Sport+ mode and those four exhausts will howl wonderfully, to the soundtrack of an authentic straight-six that seems barely affected by the addition of turbocharging and the M4 Competition sounds better still.
For a high-performance car, the M4 Coupe is surprisingly refined in other ways, too. The wheels and tyres are big, but road roar is not excessive. Wind noise is kept at bay, despite the cool frameless doors, and the audio systems are excellent, even more so if you find a car with the optional Harman Kardon system. It wasn't an overly expensive option when new, so is better-represented on the second-hand market than you might think, and gives a worthwhile lift over the standard set-up.
Safety equipment
Euro NCAP didn't crash-test a 4 Series Coupe when it was new, but did assess the closely-related 3 Series saloon back in 2012, which gives us an indication of the M4 Coupe's safety credentials.
They're strong: adult occupant protection was rated at 95 percent, with child occupant protection on 84 percent. Even pedestrian protection wasn't bad, on 78 percent, with a broad array of safety assist tech helping it score 86 percent in this category.
All models feature front and side airbags, rear Isofix child seat mounting points and a seatbelt reminder for both front and rear seats. Front-seat passengers also get seatbelt pretensioners and belt load limiters, which better distribute forces in an accident to avoid localised injuries. A knee airbag was unavailable, however.
MPG and fuel costs
"Where the BMW M4 Coupe really scored over its predecessor was in terms of fuel economy. The old car could devour tanks of fuel at a staggering rate but, thanks to its smaller capacity and turbochargers, this M4's engine is much more efficient."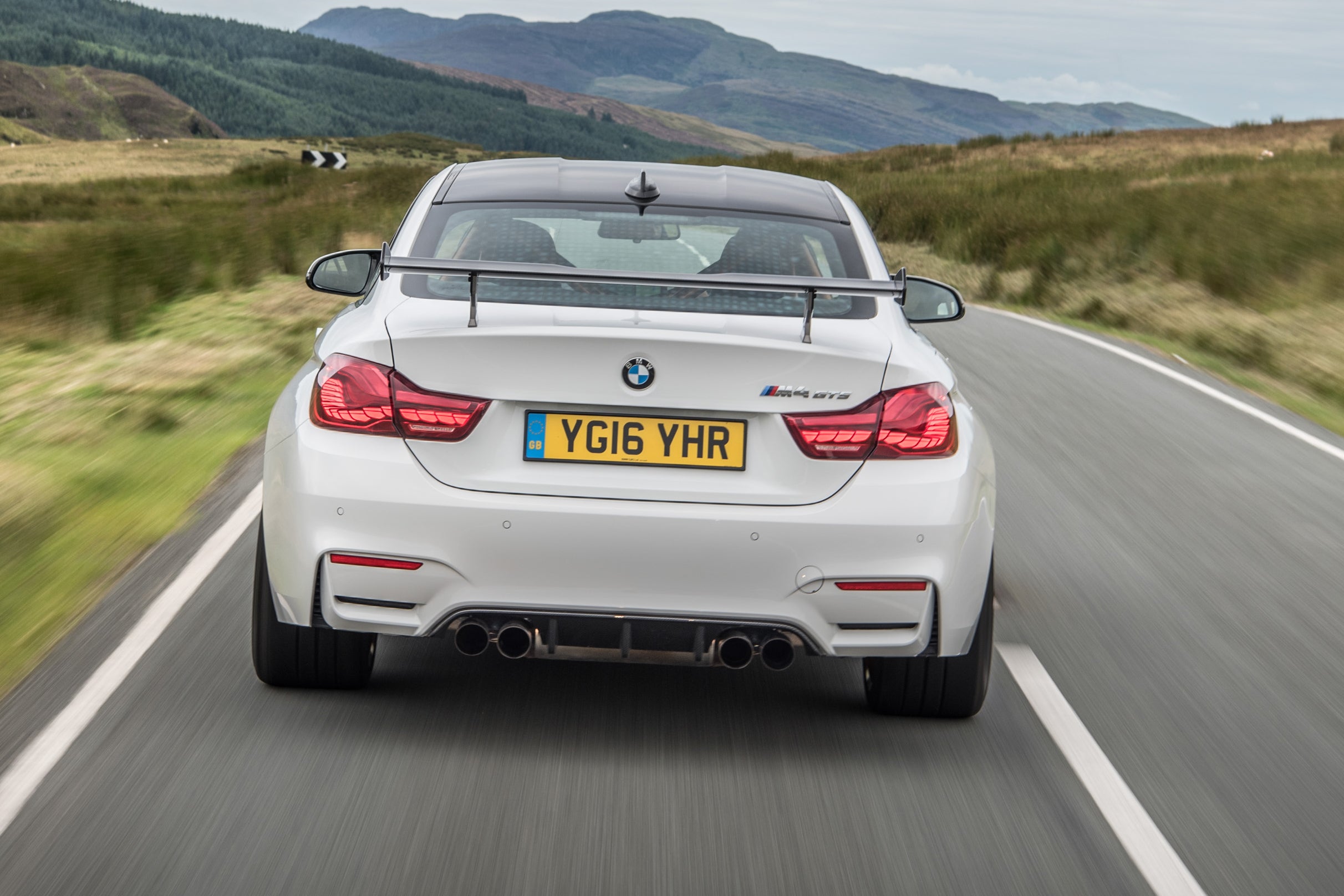 A regular 3.0-litre M4 officially averages 32.1mpg. The M DCT is even better, returning 34.0mpg. For a car that delivers 431PS and seats four in comfort, this is extremely impressive. It helps keep fuel costs (and the frequency of fuel stops) down.
Insurance groups and costs
It won't surprise you to learn the BMW M4 Coupe is an expensive car to insure. It comes in at group 42. That's for the manual model; pleasingly, the M DCT automatic is no higher. The M4 Coupe with the Competition Pack, however, is one group higher (43).
The ultra-specialist M4 GTS attracts a full-house group 50 insurance rating.
VED car tax
Another benefit of turbocharging is the fact that BMW was able to keep CO2 emissions so low. Output of 204g/km is very impressive for such a potent car, and equals a £330 a year annual VED (road tax) bill. This is expensive, sure, but the BMW's direct rivals are much pricier still, so it represents a saving over the competition.
The automatic is better again. Output of 194g/km means the M DCT avoids the highest VED rates: It costs £305 a year to tax.
How much should you be paying for a used BMW M4?
"BMW M4 Coupe prices are becoming extremely tempting. They now start from less than £30,000. That's for a 2015 car, most likely with the M DCT transmission (which sold better than the manual when new). For a broader mix of desirable colours and slightly lower than average mileage, it's best to budget around £32,000."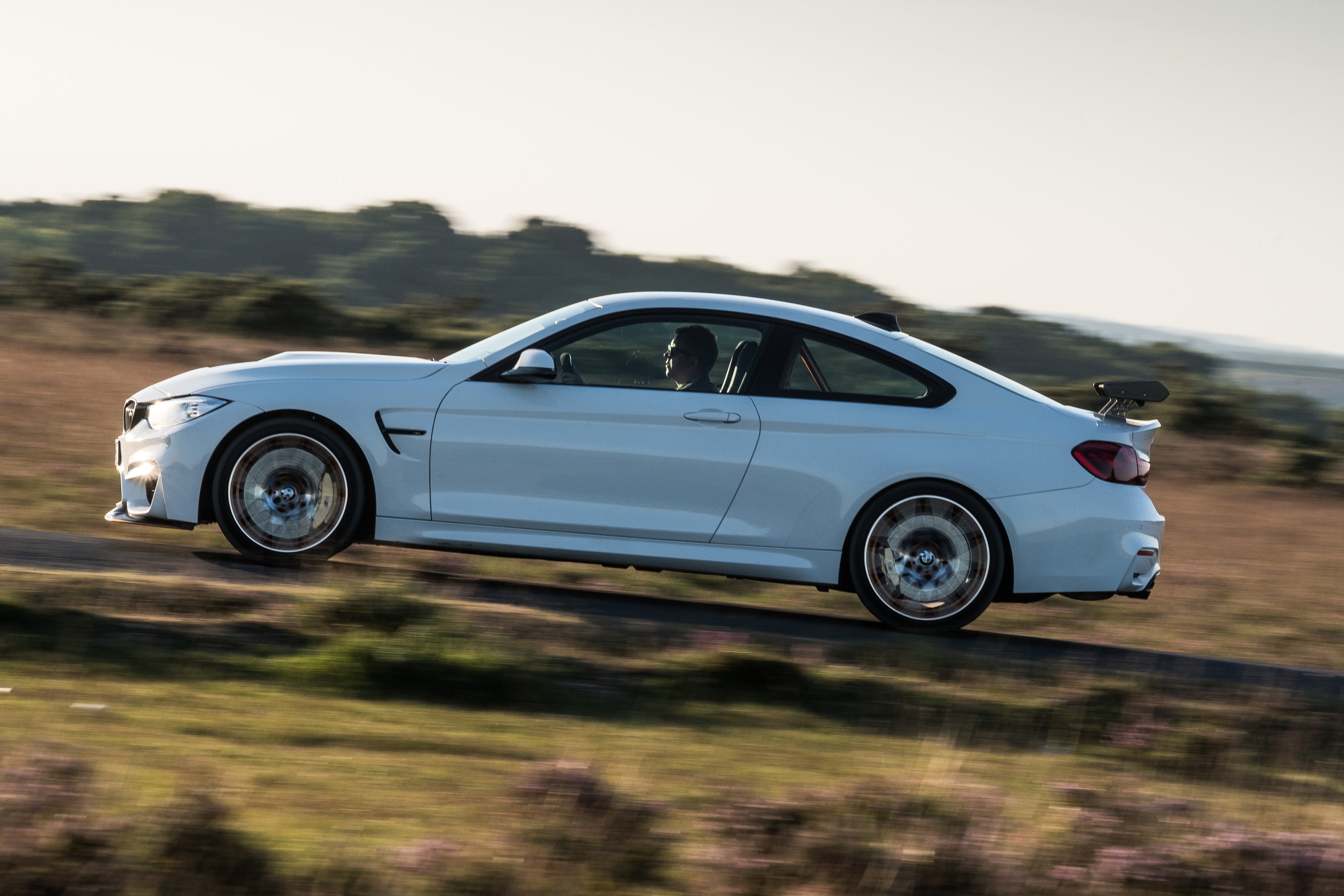 From around £35,000 will secure you a 2017-on facelifted model, and M4 Competition versions start from just under £37,000. We think that's a tremendous amount of car for the money, especially as some will still be covered by BMW's factory warranty (and most likely sold via a used approved scheme).
Trim levels and standard equipment
As the range-topping 4 Series, the BMW M4 is very well equipped. Heated, electric leather sports seats are standard (even the width of the bolsters is electrically adjustable), as are beautiful 19-inch forged alloy wheels, adaptive M suspension, all-round parking sensors and electric folding door mirrors. Sat-nav was bundled into the iDrive infotainment system. M DCT models get paddle shifters as standard.
From 2017 onwards, cars received standard LED headlights, LED rear lights and minor changes inside, including a double-stitched instrument panel.
BMW M4 cars for sale on heycar
3,193
Number of cars available
£29K - £94K
Price bracket of these cars
Colours available on heycar
Keep me updated by email with the latest advice, news and offers from heycar
By submitting, you agree to our
privacy policy
.