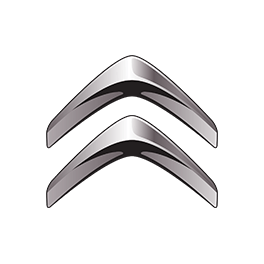 Citroen C3 Aircross Review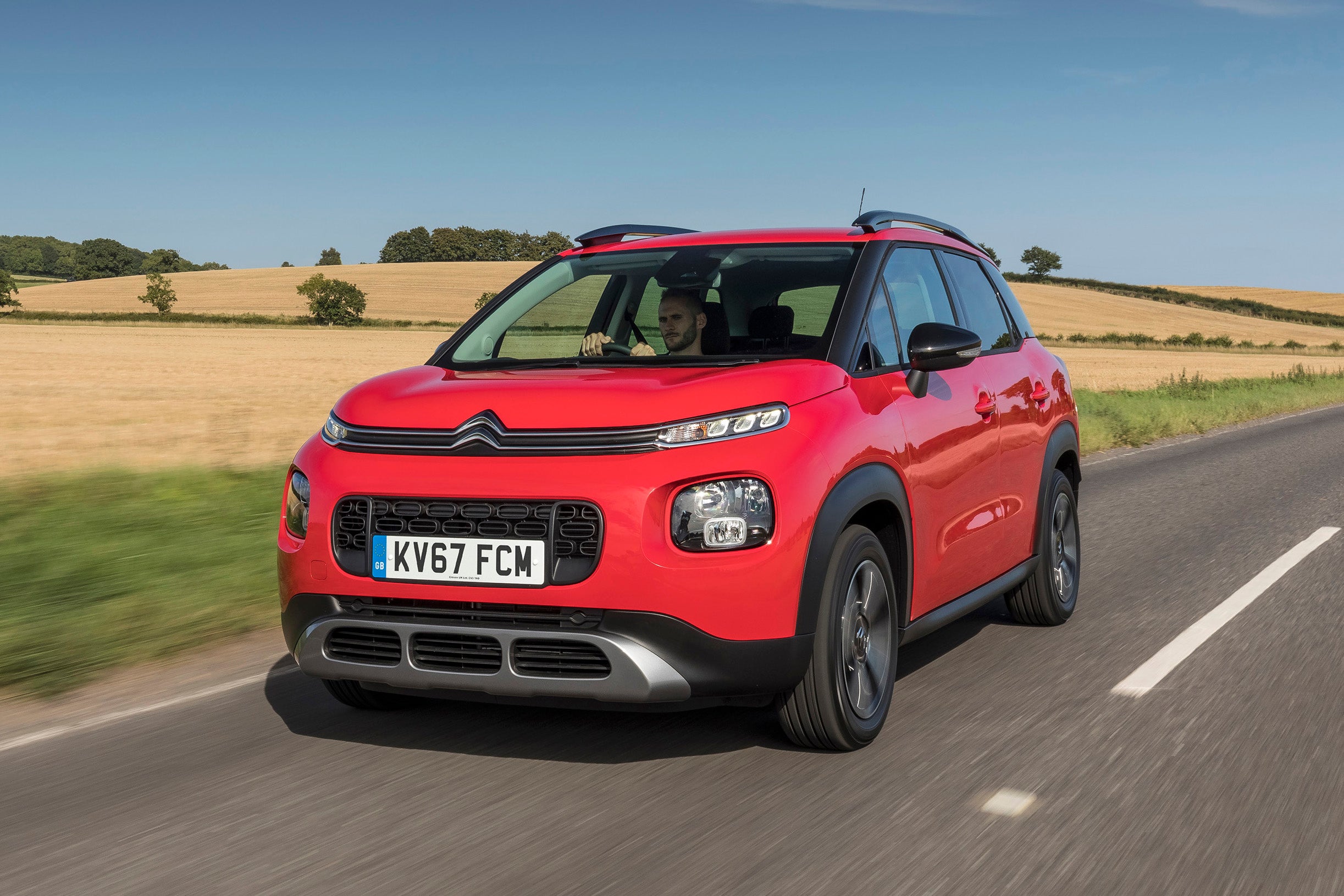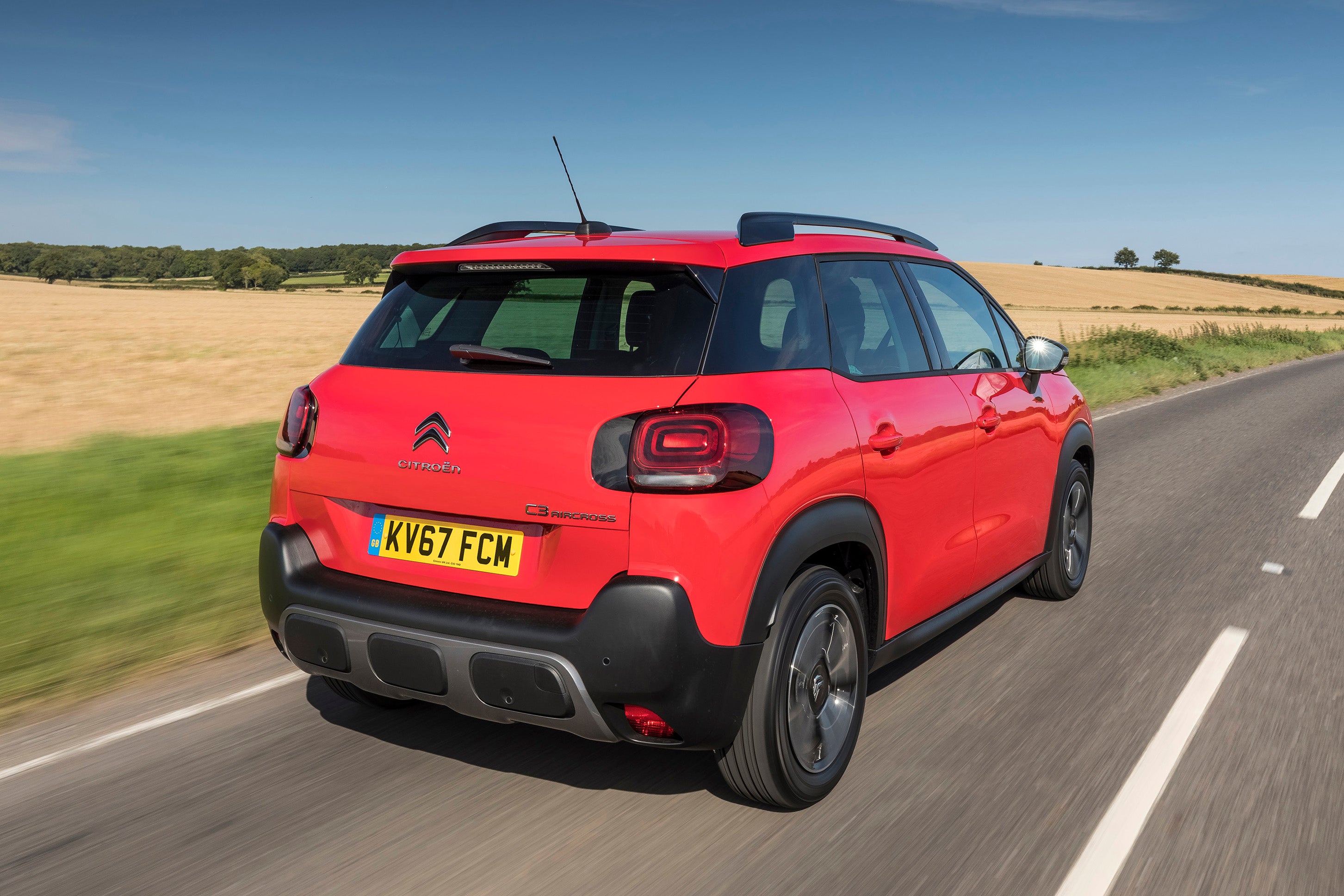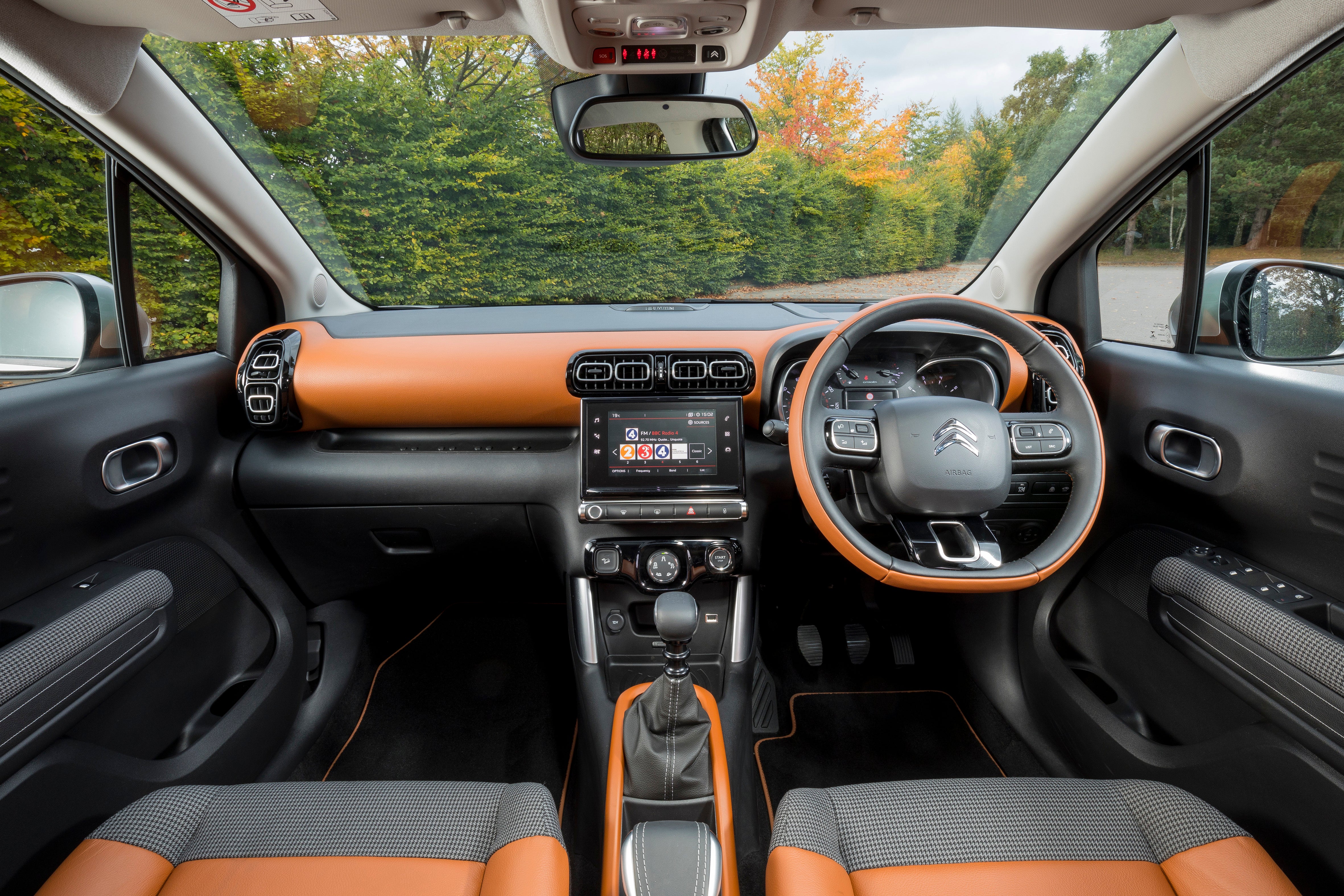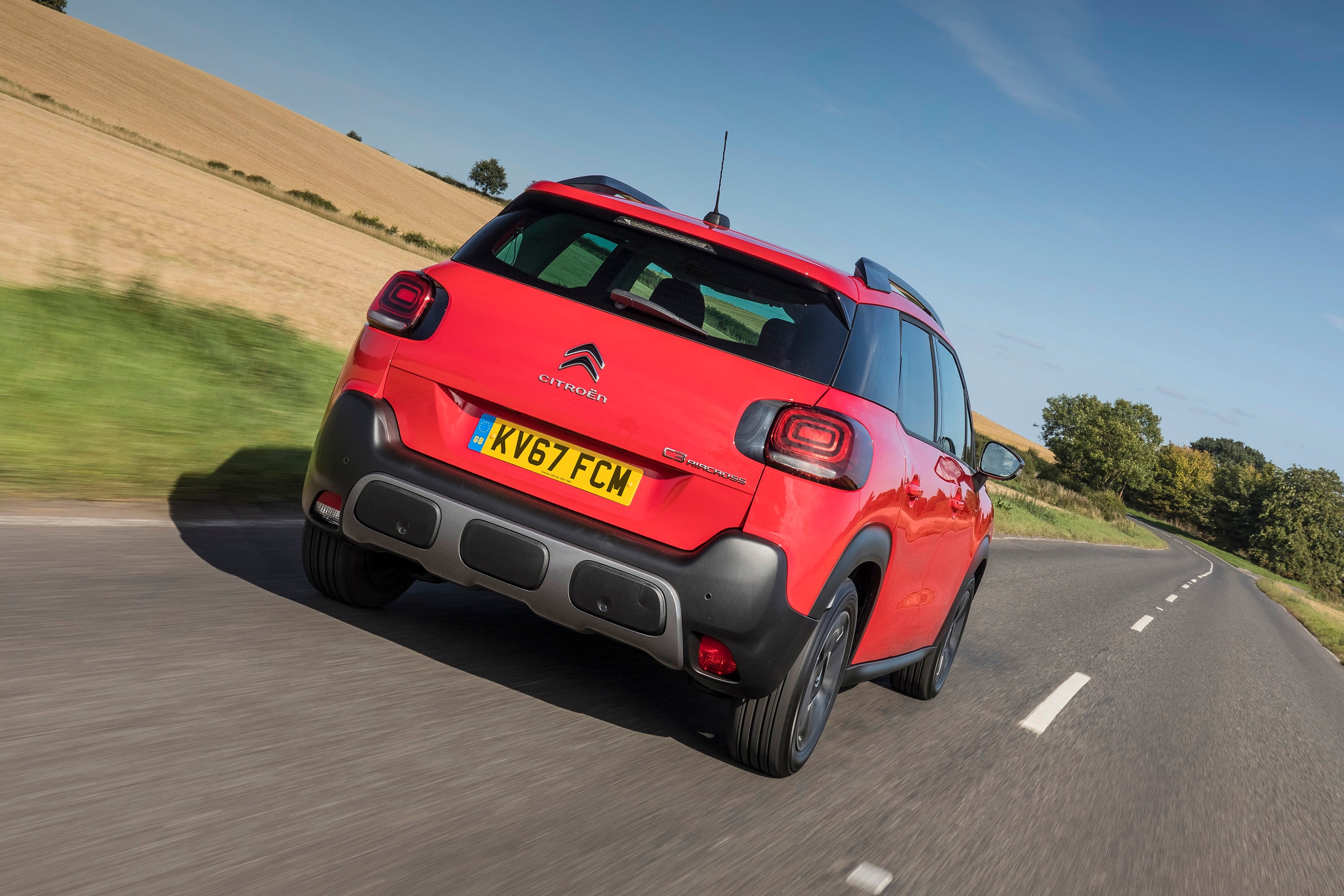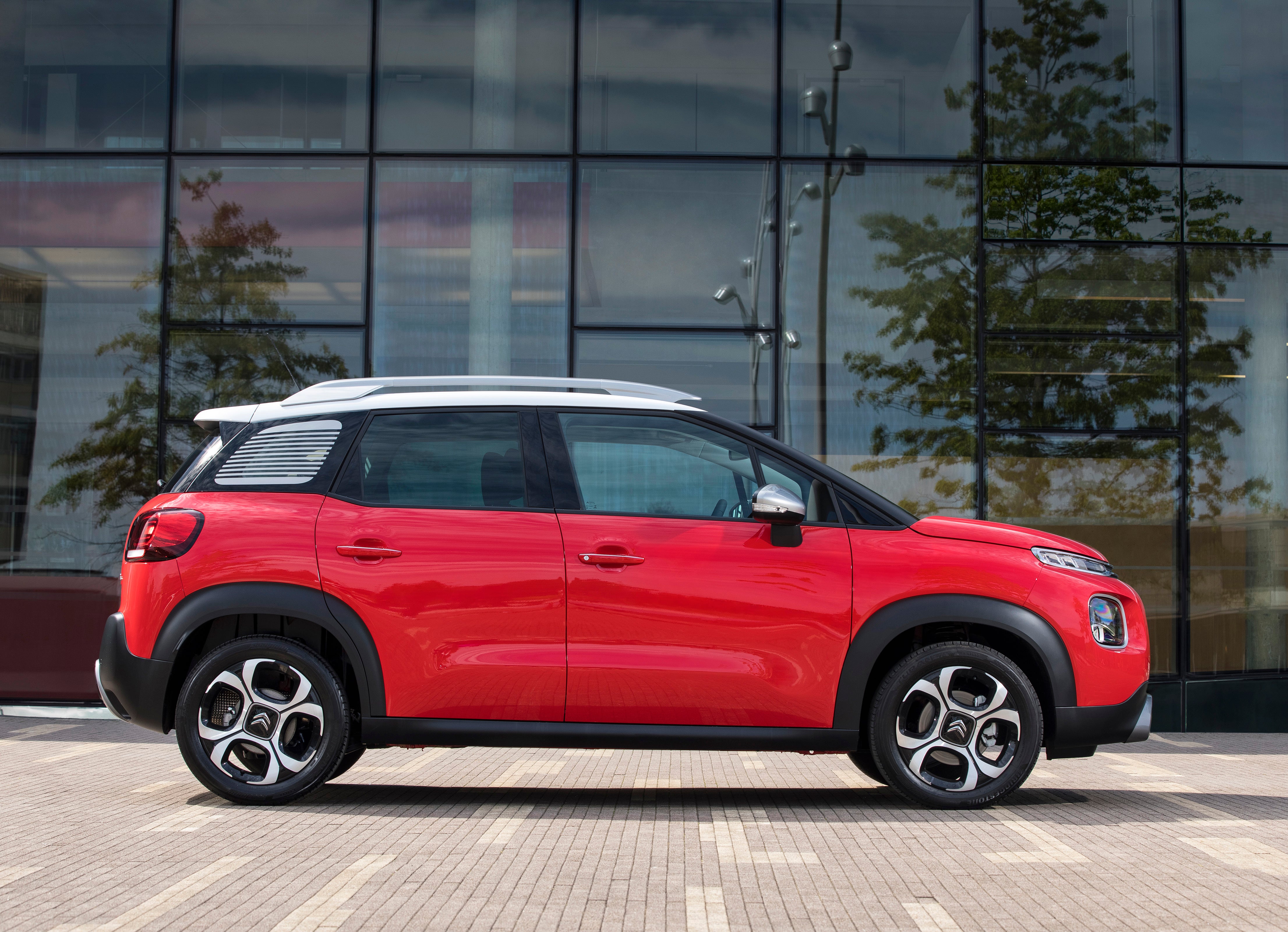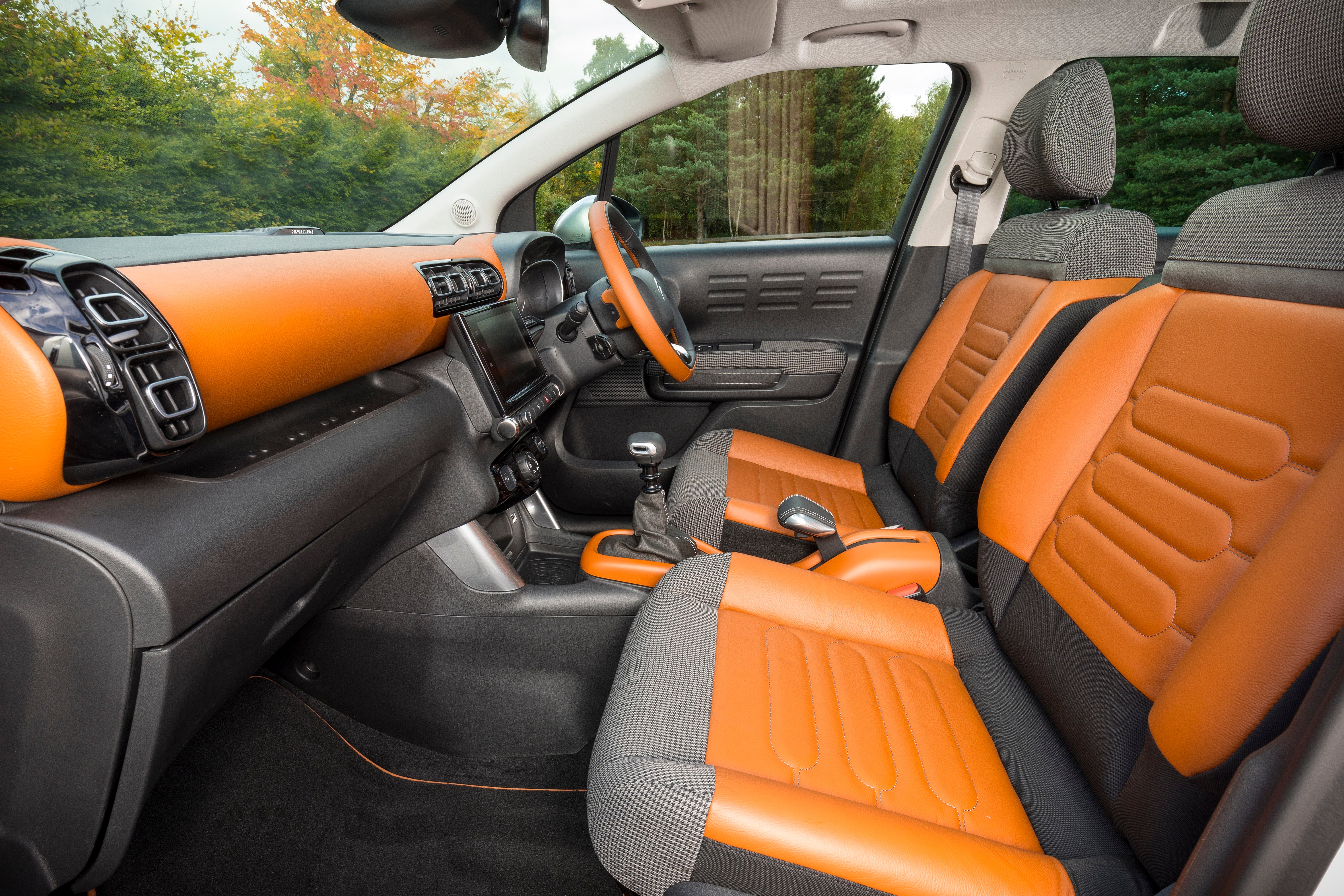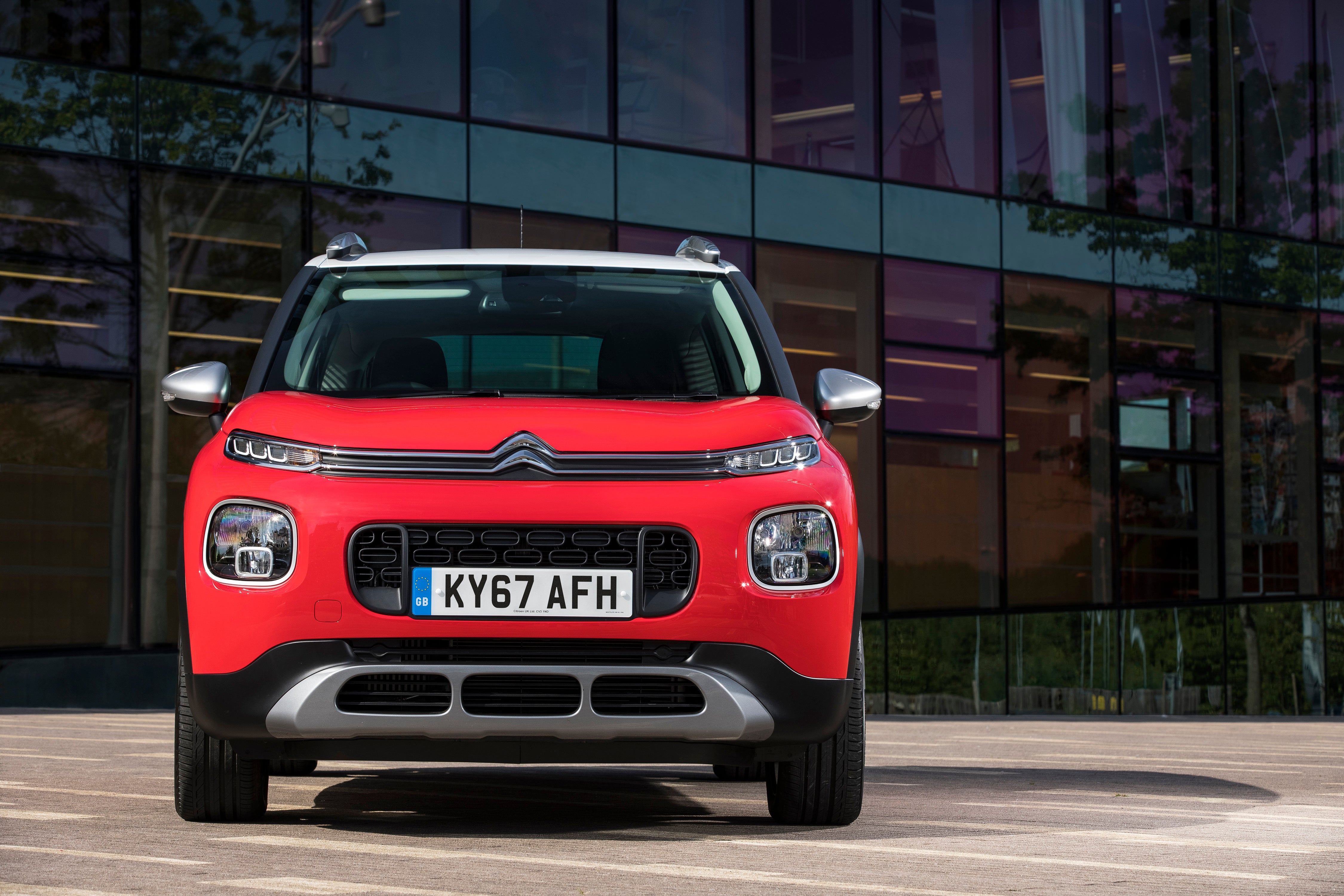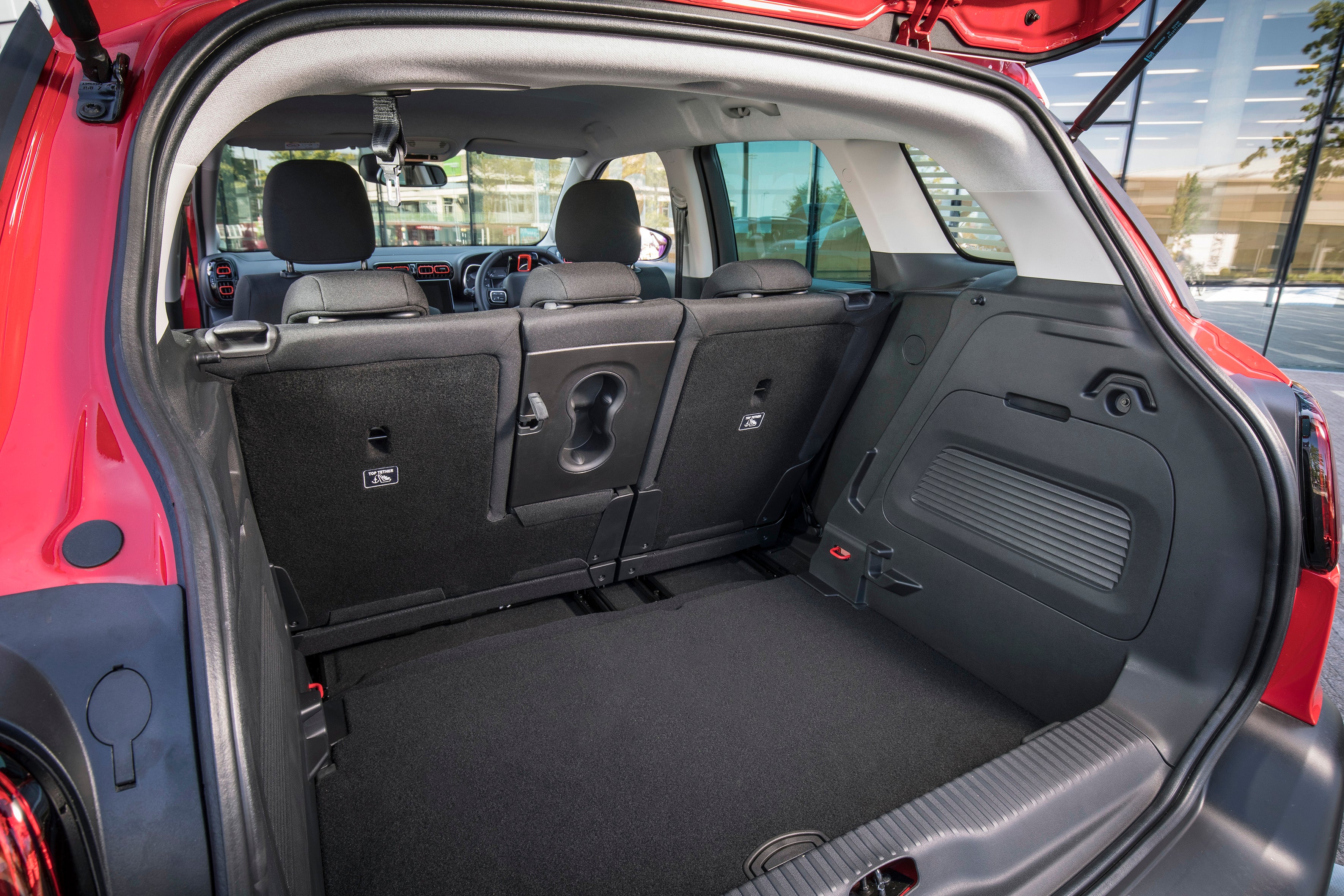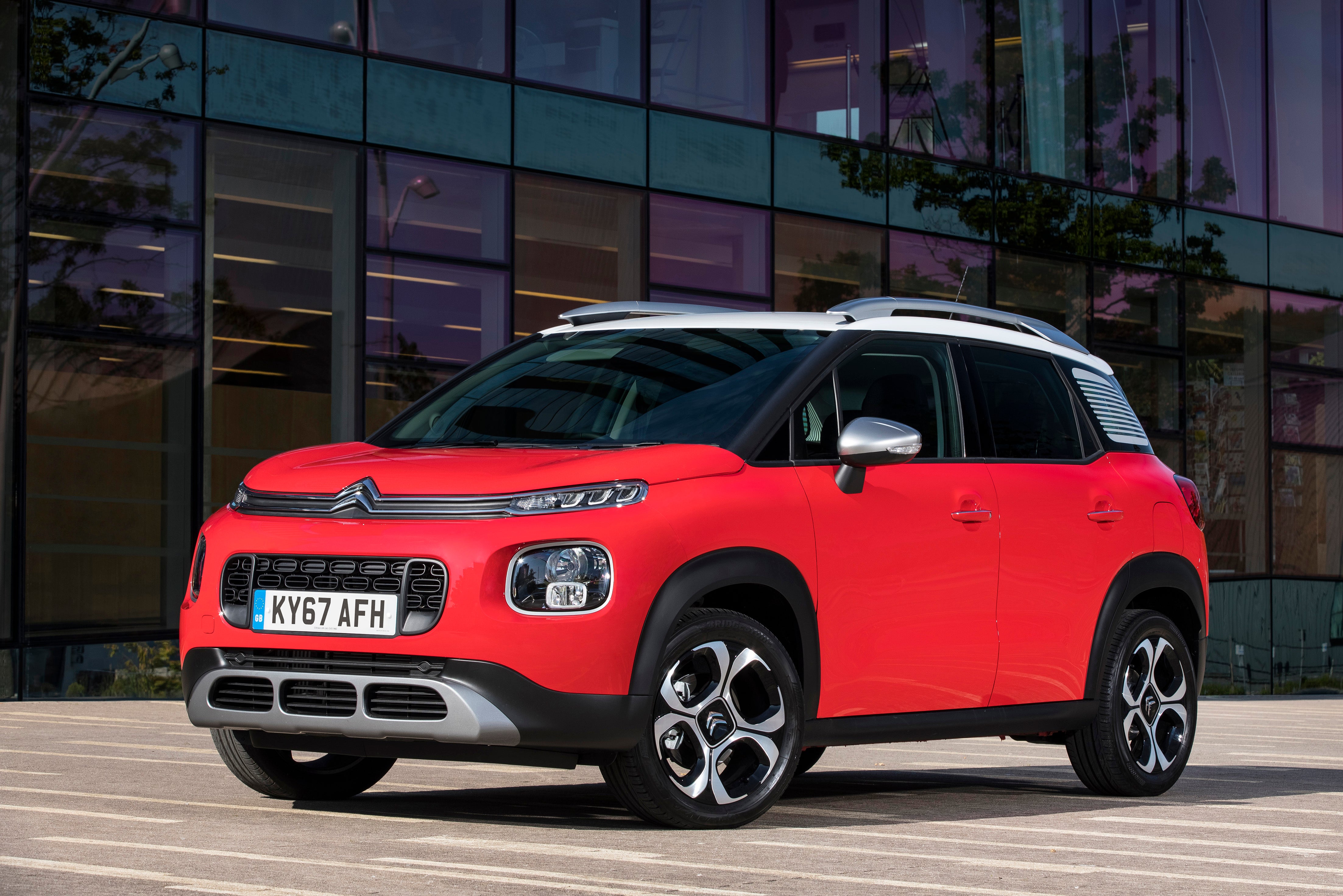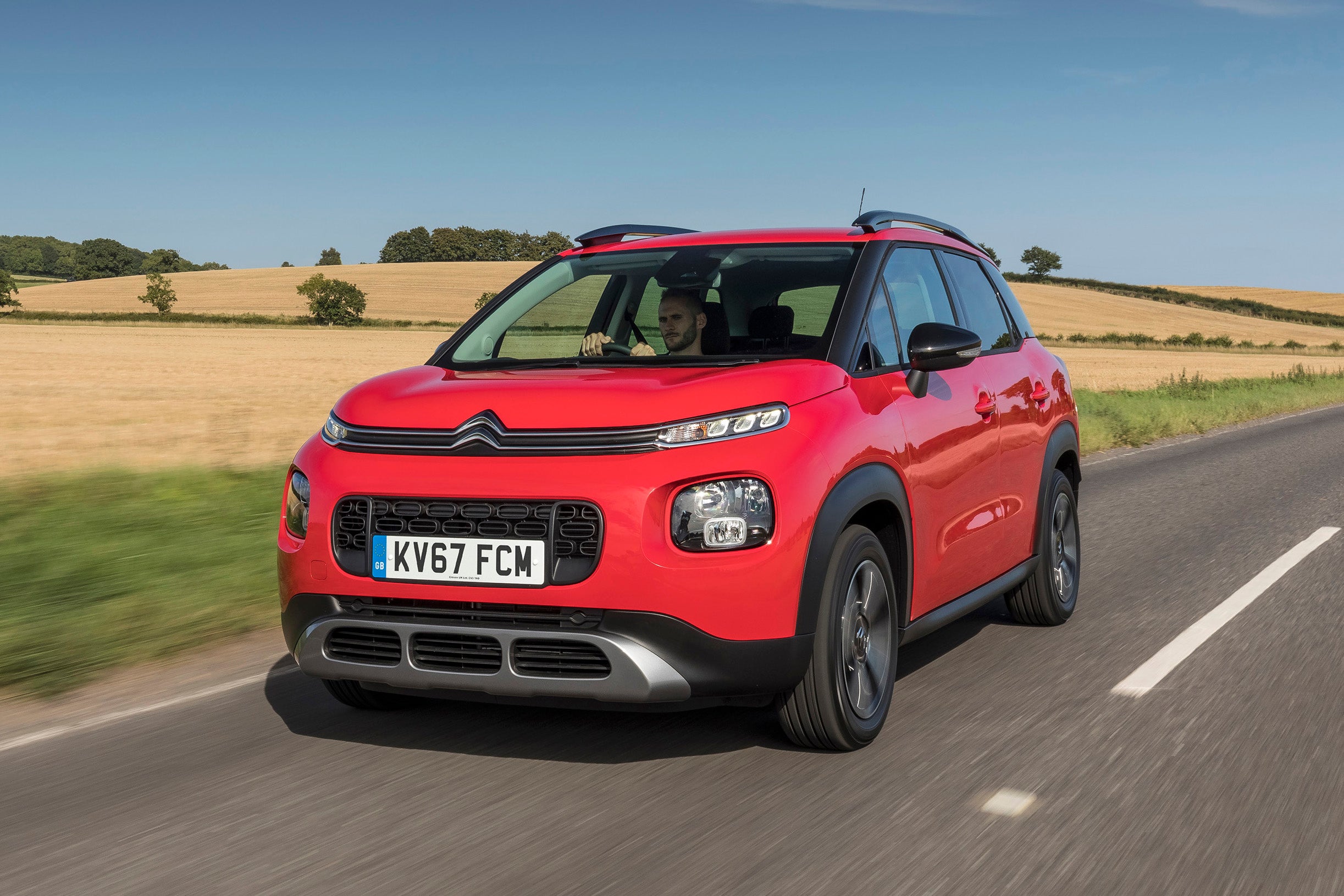 1/10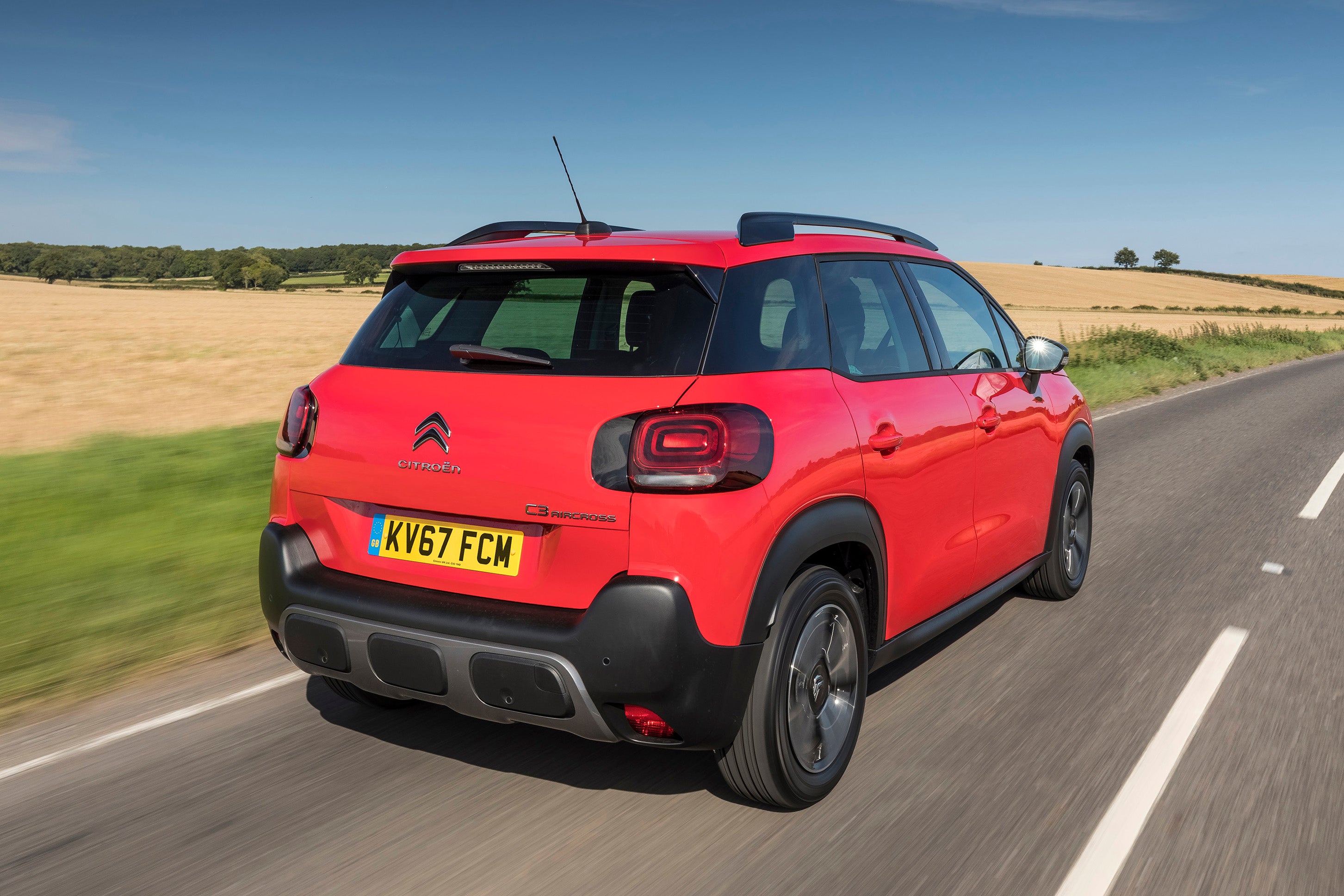 2/10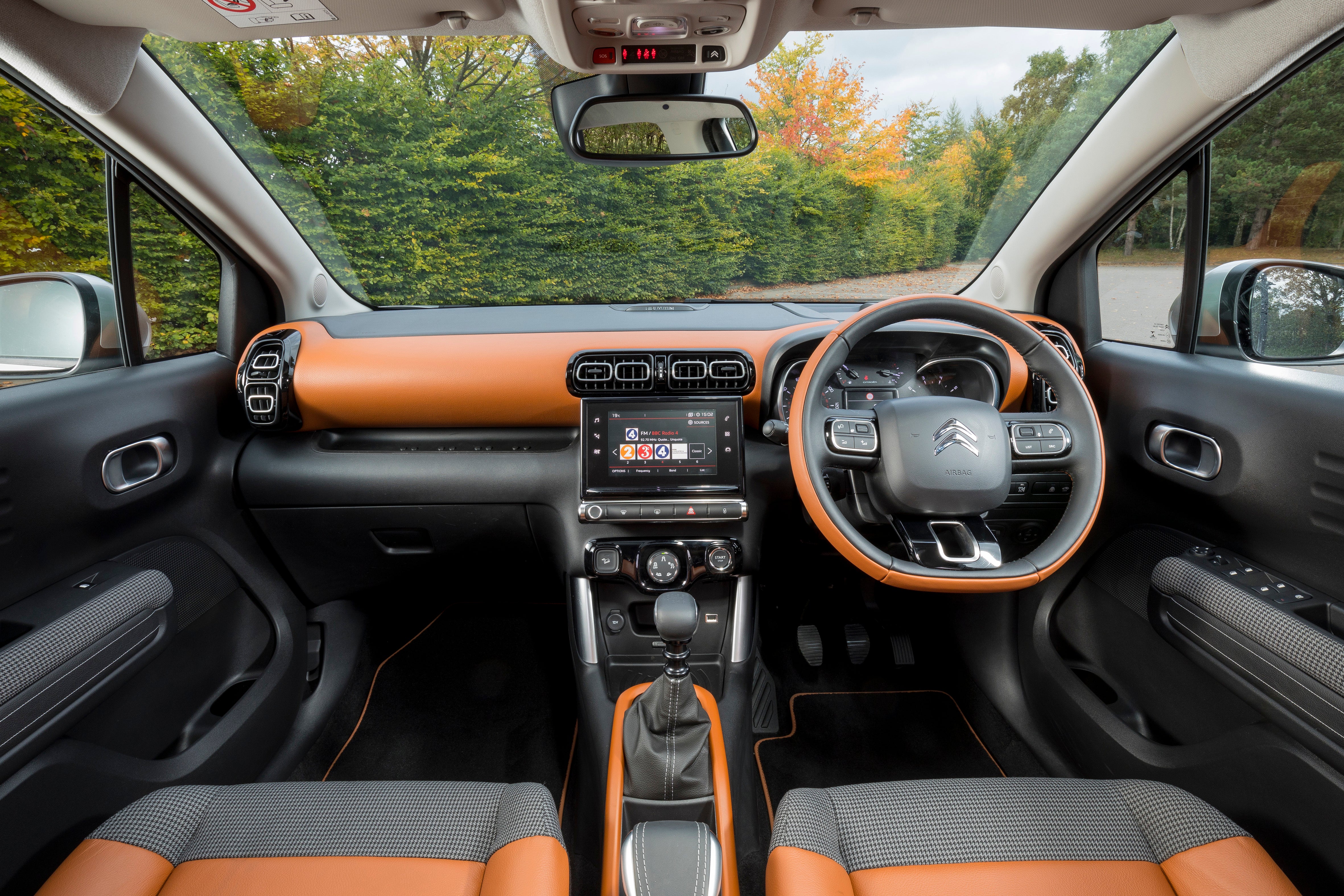 3/10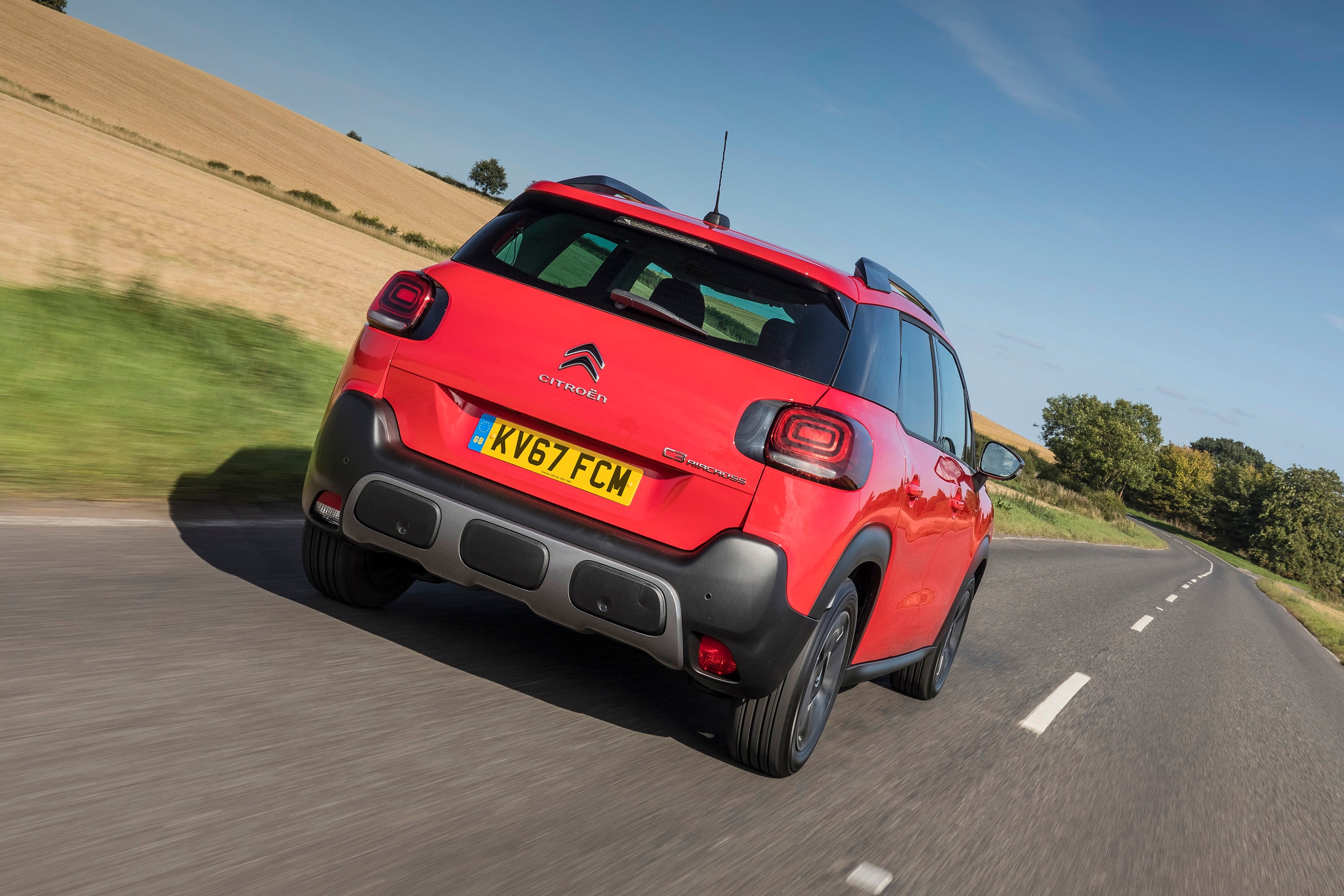 4/10
5/10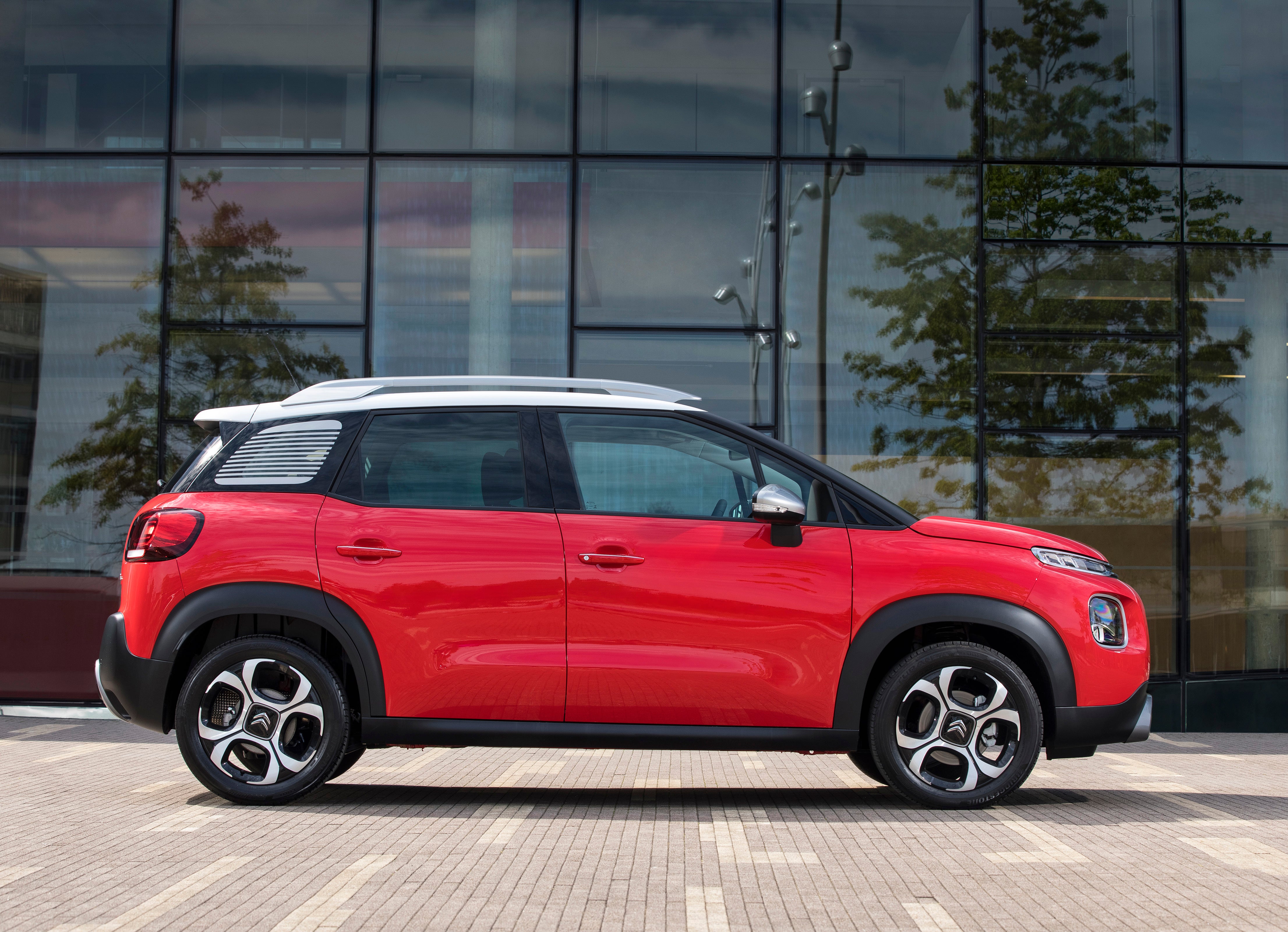 6/10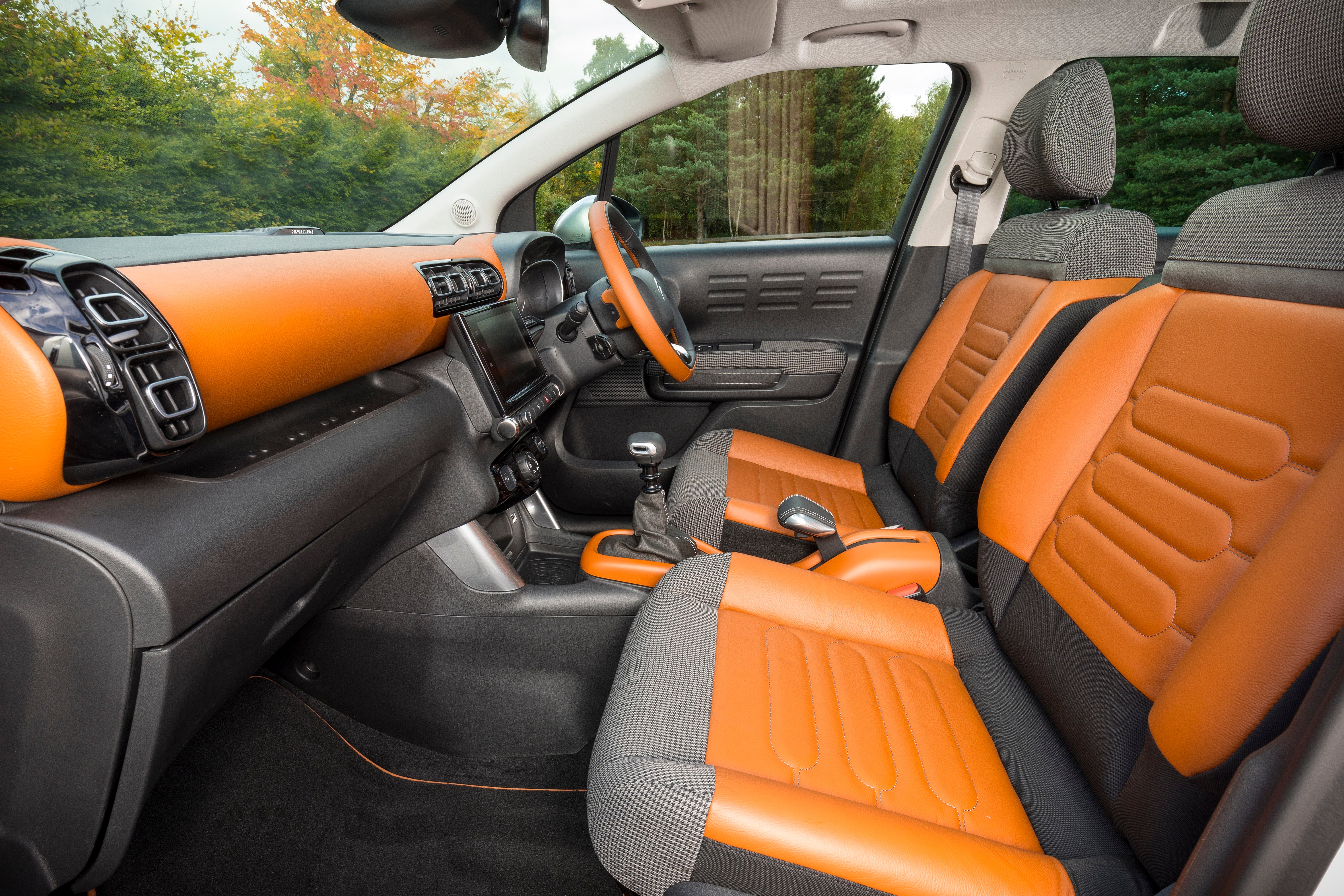 7/10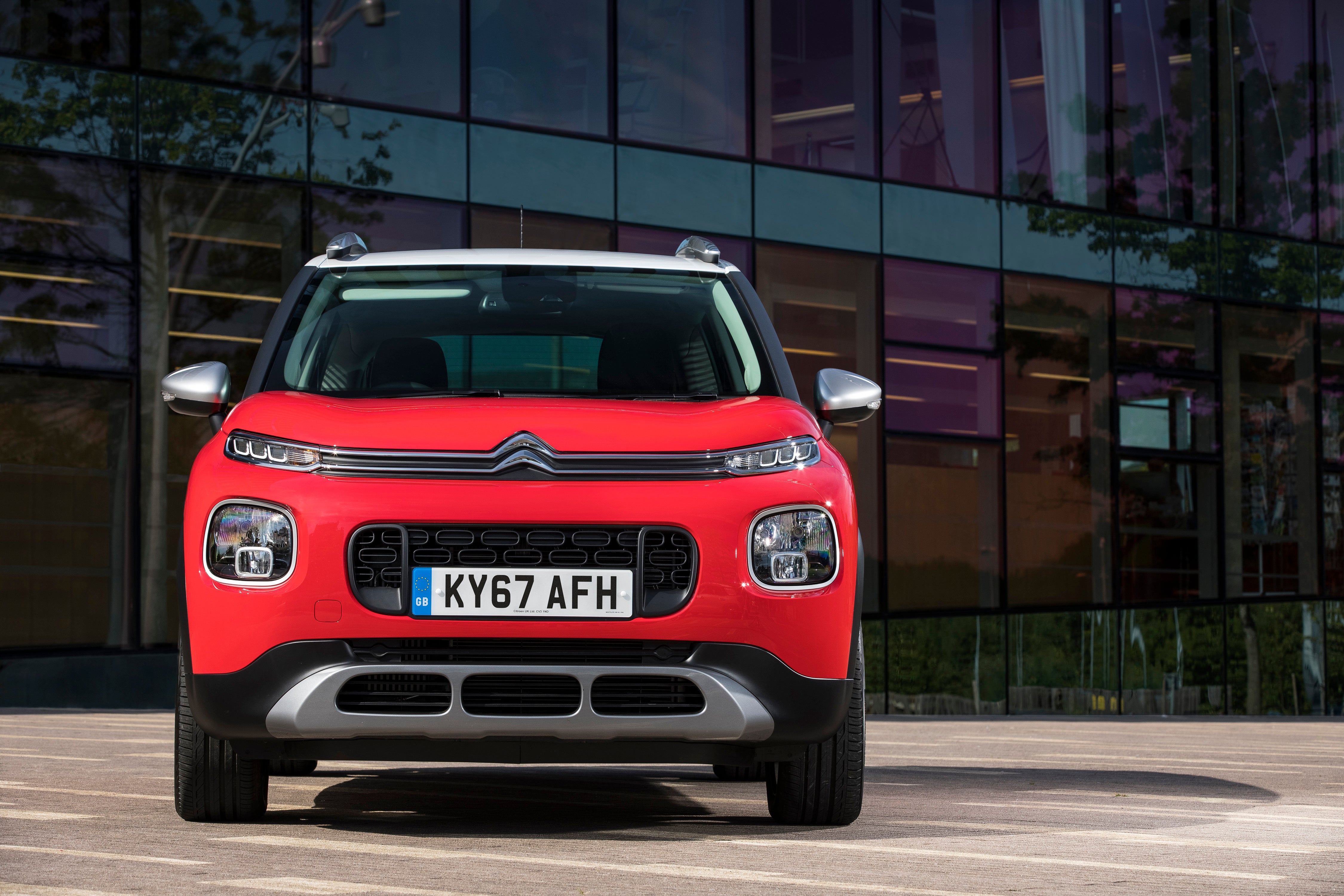 8/10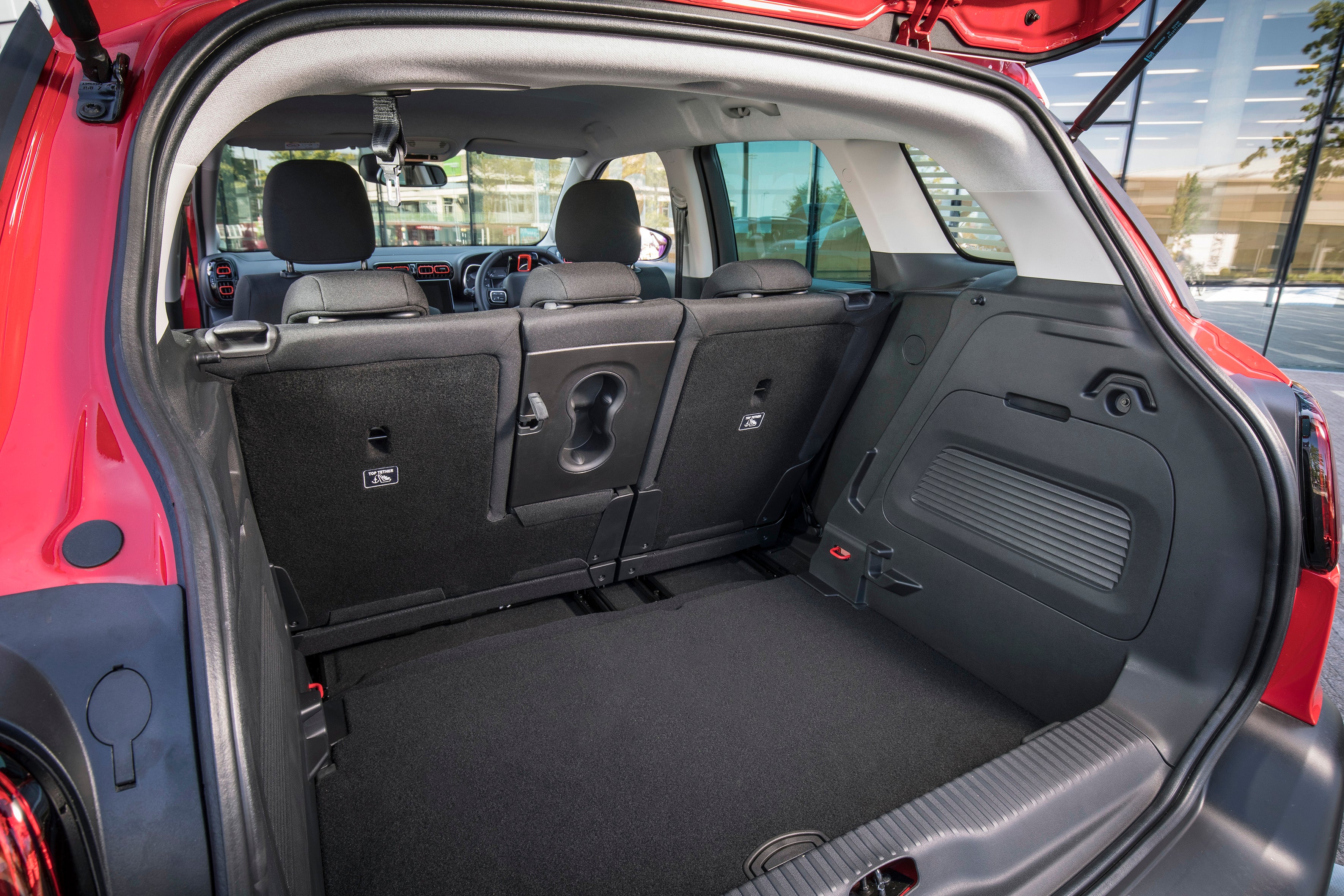 9/10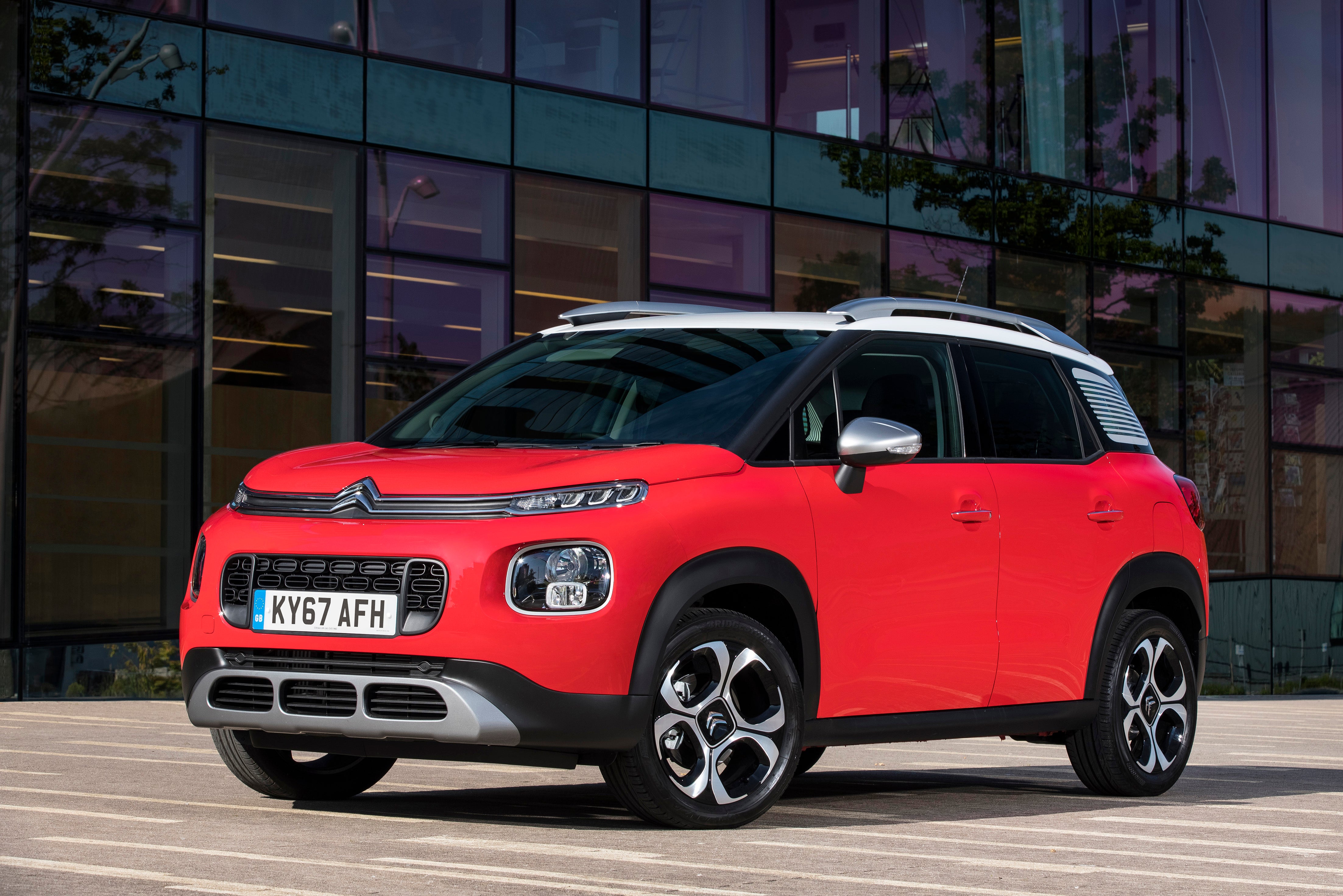 10/10
Launched in 2017

Crossover

Petrol, Diesel
Launch year

2017

Body type

Crossover

Fuel type

Petrol, Diesel

Written by
heycar editorial team

heycar rating
Quirky but flawed little crossover
Best bits
Very versatile small crossover with bags of interior space
Lots of character with some excellent interior touches
Cheap to buy and run
Not so great
Lacks refinement with a surprisingly bouncy ride
You'll need a top-spec Flair for most of the desirable features
Rivals like the SEAT Arona and Ford Puma are better to drive
Read by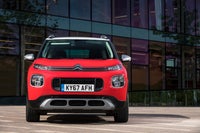 Overall verdict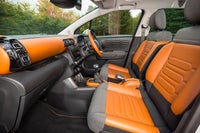 On the inside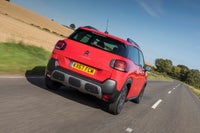 Driving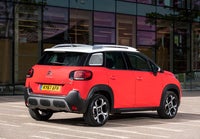 How much does it cost to run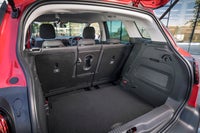 Prices, versions and specification
Overall verdict
"The Citroen C3 Aircross is a breath of fresh air in a very crowded market. It's a shame, though, that its execution isn't quite as impressive as its intentions. It's practical (more so in top-spec Flair trim) and comfortable, although the ride quality isn't quite as polished as you might expect."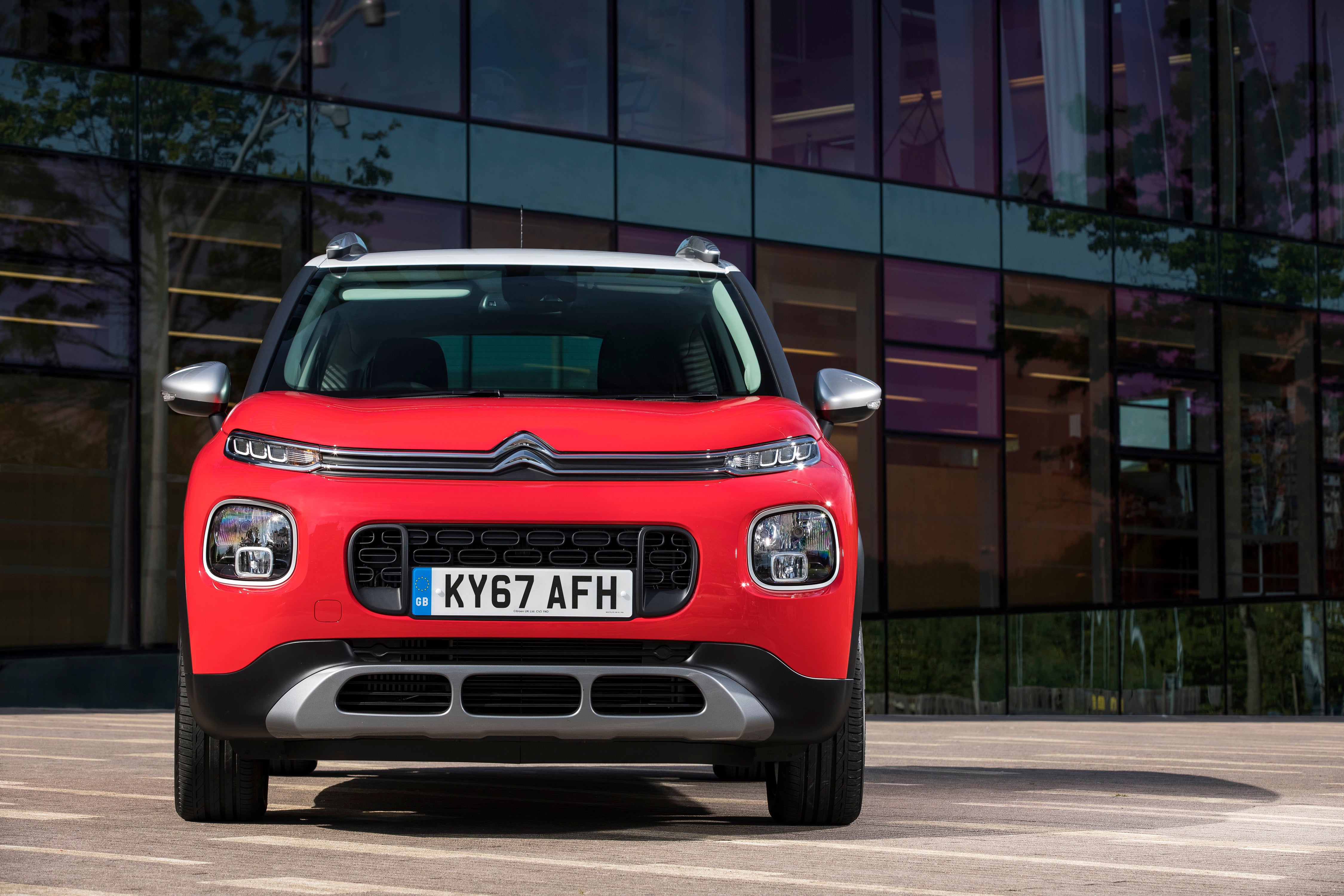 If you're searching for a new car, you're probably already very familiar with the boom in the small crossover market in recent years. Popular examples include the Nissan Juke, SEAT Arona, Mazda CX-3, Ford Puma, Vauxhall Crossland X, Volkswagen T-Cross, Peugeot 2008, Renault Captur, Hyundai Kona… you get the idea.
All these cars take a similar approach. They're based on small hatchbacks (think Ford Fiesta size), with a bit more ground clearance and a higher driving position as well as a useful extra dose of practicality. Most of them also emphasise the 'sport' element of SUV, with hatchback-like driving dynamics and sporty aesthetics.
The Citroen C3 Aircross takes a firm stand against that. It replaces the old C3 Picasso people carrier, and it's aimed at buyers who are seeking a comfortable and practical little car with no desire for sportiness.
It features a light and airy cabin with plenty of space, even for those in the rear. A sliding rear bench is available, allowing you to prioritise space for back-seat passengers or luggage in the boot. As you'll find with a lot of the most desirable features in the C3 Aircross, this is only available on top-spec Flair models.
Most are fitted with the characterful three-cylinder petrol engine with either the six-speed manual or automatic gearbox. There's also a 1.5 diesel available if you really need the efficiency.
No matter which engine you choose, the C3 Aircross is responsive enough to keep up with traffic, although it has no intentions of offering hot hatch performance. That's good news, in our opinion, as they're all cheap to run with decent fuel economy and low servicing costs.
The C3 Aircross has a very soft ride - it's quite amusing at first and almost feels like a modern-day Citroen 2CV. Apply the brakes and you'll feel the entire car lurch forwards, while it's possible to see quite a considerable amount of lean on roundabouts. It's not the most sophisticated setup, though - despite being very soft, it'll soon get a bit crashy over broken road surfaces.
When the Citroen C3 Aircross first went on sale in 2017, it was available with three trim levels: Touch, Feel and Flair. Touch was soon dropped for the range, with Feel becoming the new entry-level model. There have been a number of special editions sitting in the middle of the range, including Origins and later C-Series models.
The sweet spot in the range, in our opinion, is a Flair model with the Puretech 130 engine (that's the one with the auto gearbox). There are plenty available on the used market, and the C3 Aircross isn't a bad purchase for someone seeking a comfortable and practical little car. Don't rush into the purchase without considering a SEAT Arona or Ford Puma, though.
Comfort and design
"The Citroen C3 Aircross has a refreshingly quirky and interesting cabin. It feels more like a trendy living room than a used car, with 'squircle' air vents and a textured dashboard."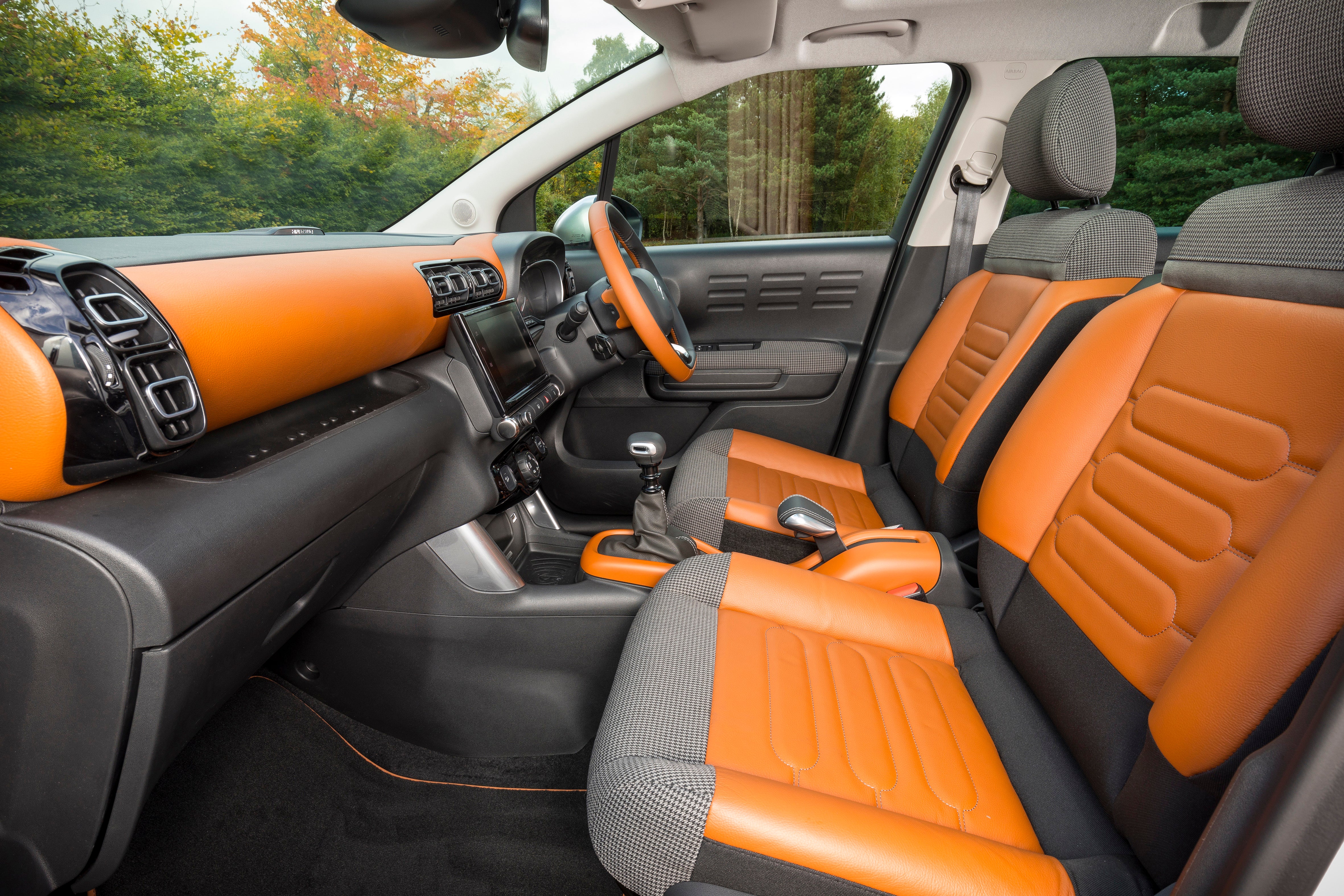 There are five interior ambiances to choose from, each changing the seat upholstery, dashboard textures, door panel designs and various touches of colour across the centre console, steering wheel, air vents and seat backs.
Sadly, the most desirable (and colourful) interior ambiances are only available on high-spec models. While the rather drab grey cloth seats in Feel models will be perfectly acceptable in other cars, Citroen makes such a big deal out of the quirky customisation options in the C3 Aircross that it's a shame they're only available on the top-spec Flair.
Pleasingly, the C3 Aircross has the high-up seating position desired by buyers of cars like this. You're not going to get a particularly high view of the road, but you do sit in a more conventional position (like an armchair) than you would in a low-down hatchback. That makes access easier if your joints aren't as bendy as they once were.
The squidgy seats are very comfortable thanks to extra padding, while they're also wider than most. Unfortunately, they do lack a bit of support, meaning you might notice a bit of back ache on long journeys.
Handling and ride quality
"The Citroen C3 Aircross is at its best around town, where the high seating position, light steering and soft suspension makes it a delight to dart about in. The top-spec Flair comes with rear parking sensors and a reversing camera - both of which are useful as rear visibility isn't a strong point."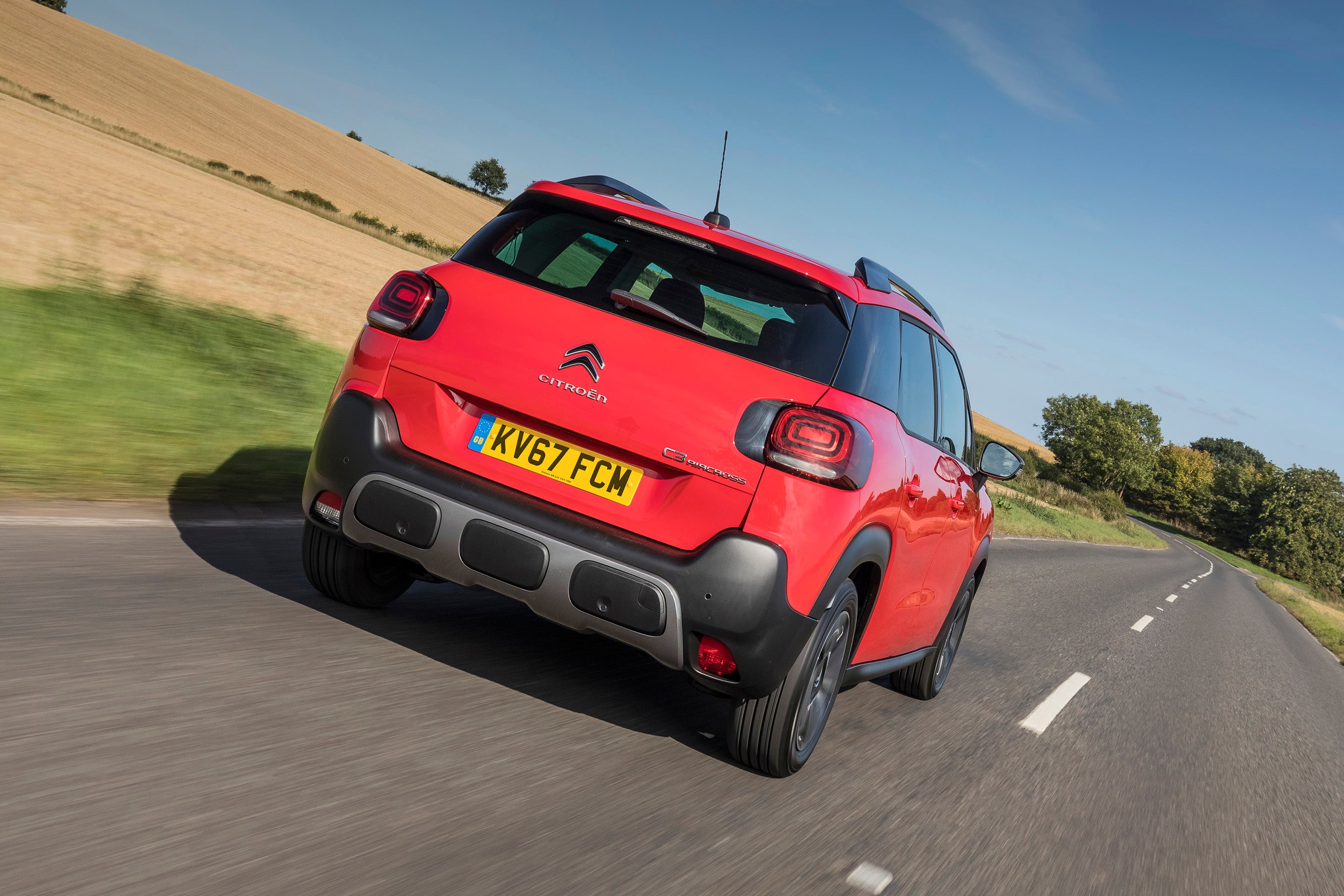 Sadly, the C3 Aircross soon starts to feel out of its comfort zone on the open road. Its overly floaty suspension means it'll lean in bends more than any other crossover SUV and the light steering means you never really know how much grip the tyres have left.
While you'd expect it to be able to skip over potholes and bumps in the road, it actually becomes unsettled surprisingly easily. As such, it can be quite a bouncy and uncomfortable car to travel in. That said, on a smooth motorway, it settles down into a competent cruiser.
Despite the increase in ground clearance over the C3 hatchback giving it the appearance of an off-roader, you can't buy a four-wheel-drive version of the C3 Aircross. If you're expecting to drive in challenging conditions (such as snowy roads or muddy fields), look for one with the optional Grip Control fitted.
This allows you to select from various drive modes (including snow, mud and sand), optimising the traction control for these conditions. This also comes with Hill Descent Assist, controlling your speed down steep slopes and allowing you to leave the braking to the car and concentrate on steering.
MPG and fuel costs
"Although the Citroen C3 Aircross shouldn't cost a fortune to run, its engines aren't quite as efficient as many rivals in official WLTP fuel economy tests. The popular Puretech 110 returns a combined 44.8mpg which is acceptable (rather than outstanding), while this drops to 42.8mpg from the Puretech 130 with the automatic gearbox."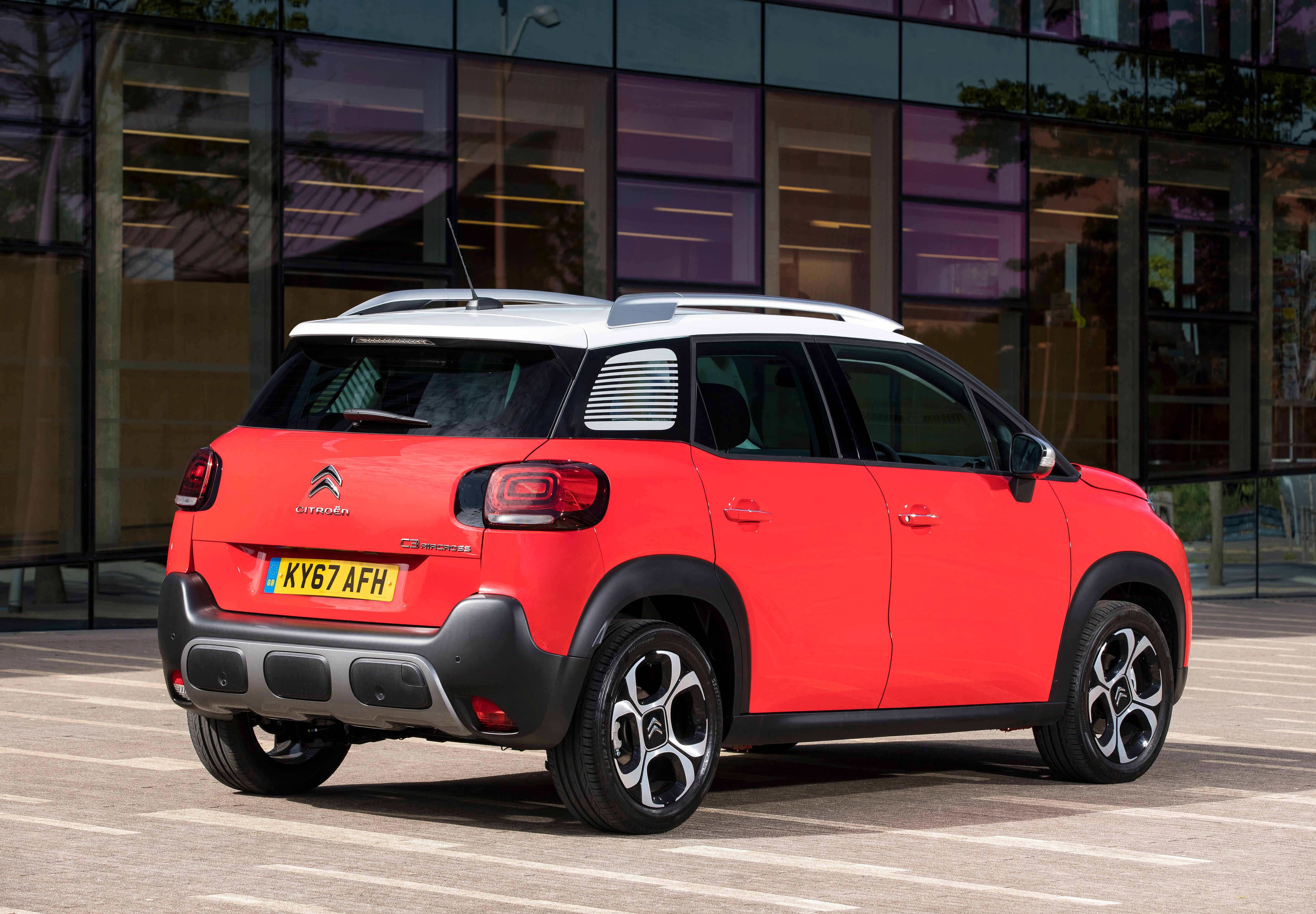 Of course, if you're after frugality, look for a BlueHDi 100 diesel. This officially returns 58.9mpg, although you'll have to cover quite a lot of miles to balance out the higher purchase price.
How much should you be paying for a used Citroen C3 Aircross?
"Unless you're on a really tight budget, we reckon it's worth hunting out a top-of-the-range C3 Aircross Flair for all the advantages that brings."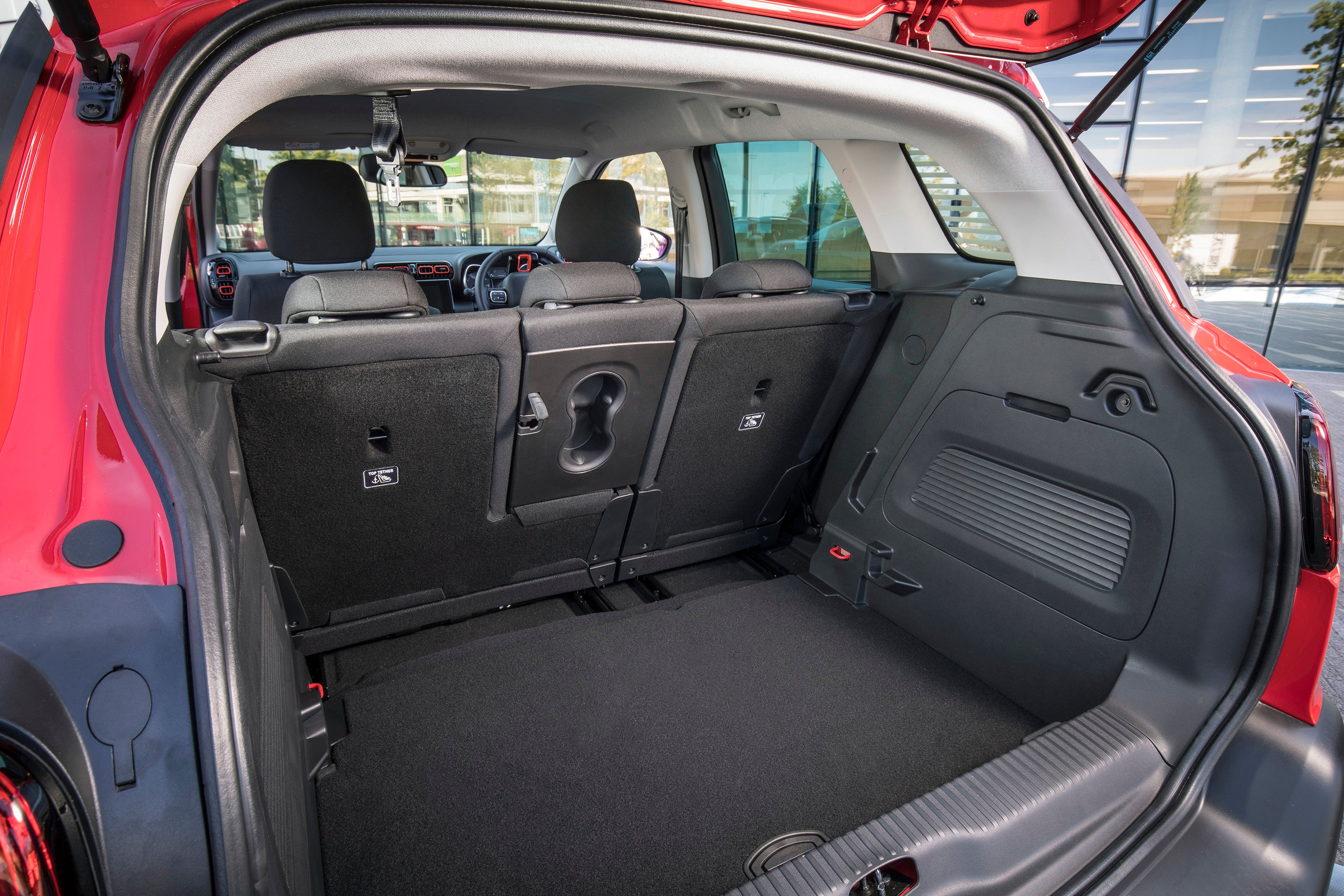 You can buy a pre-registered example (that means it's practically brand new) with the Puretech 110 engine for around £16,500 - representing a saving of more than £3500. A nearly-new Puretech 130 in Flair trim will cost you around £19,000 - nearly £4000 off list.
If you're on more of a budget, a two-year-old example with average miles will set you back around £11,000 in Flair trim with the Puretech 110 engine, while Feel models start from around £2000 less.
Diesels are harder to find and attract a premium, with nearly-new models starting from around £17,000 in Flair specification. Two-year-old diesels start at roughly £12,000.
Ready to get your top quality Citroen C3 Aircross?
All cars come with a warranty
Selected dealers only
All quality checked
Citroen C3 Aircross
1.2 PureTech 110 Flair 5dr
Manufacturer Approved
Robins And Day Citroen Sale

Cheshire, M334BL
PCP: £170.69/mo
Representative example: Contract Length: 36 months, 35 Monthly Payments: £170.69, Customer Deposit: £1,566.00, Total Deposit: £1,566.30, Optional Final Payment: £5,333.00, Total Charge For Credit: £2,431.45, Total Amount Payable: £12,873.45, Representative APR: 11.9%, Interest Rate (Fixed): 11.9%, Excess Mileage Charge: 12.5ppm, Mileage Per Annum: 10,000
Citroen C3 Aircross
1.2 PureTech 110 Flair 5dr EAT6
Manufacturer Approved
Robins And Day Citroen Chingford

Essex, E48SP
PCP: £221.51/mo
Representative example: Contract Length: 36 months, 35 Monthly Payments: £221.51, Customer Deposit: £1,980.00, Total Deposit: £1,980.00, Optional Final Payment: £6,503.00, Total Charge For Credit: £3,035.85, Total Amount Payable: £16,235.85, Representative APR: 11.9%, Interest Rate (Fixed): 11.9%, Excess Mileage Charge: 12.5ppm, Mileage Per Annum: 10,000
Is the Citroen C3 Aircross right for you?
If you want a quirky and interesting car that's not going to break the bank to buy or run, the Citroen C3 Aircross is a good choice. It's more practical than the equivalent hatchback, and its cabin feels very spacious (especially if you avoid the panoramic sunroof).
Its quirky interior colour combinations will appeal to a wide audience and, although it's not entirely successful in its execution, we like its comfort-focused approach to driving. There are better cars for long distance drivers, though, and anyone who wants a car that's sporty to drive should look elsewhere.
What's the best Citroen C3 Aircross model/engine to choose?
We'd recommend the top-spec Flair model, otherwise you're missing out on desirable features like the bold interior trims and versatile sliding rear bench. There have been a few special editions which have showroom appeal but don't really add a great deal over the entry-level Feel trim level.
We'd recommend the Puretech 130 petrol engine - not because it's the most powerful, but because it comes with an automatic gearbox which suits the C3 Aircross well. The Puretech 110 is fine if you're averse to an auto 'box. Avoid the diesel unless you absolutely must have the most efficient engine available. Also be careful not to land yourself with one of the very slow 82PS petrols which were only offered for a short time - they're extremely slow.
What other cars are similar to the Citroen C3 Aircross?
The Skoda Kamiq takes a similar approach, prioritising practicality and comfort - but it didn't go on sale until a while after the C3 Aircross, so might cost more money on the used market. You could also consider a Renault Captur (the new model launched in 2020 is much better) or a Peugeot 2008 (again, we rate the 2020 model highly). Other rivals range from the Vauxhall Crossland X to the Kia Stonic and Nissan Juke. Also consider the new Ford Puma, although the EcoSport is to be avoided.
Quality and finish
The interior designers have had a field day in the C3 Aircross. Top-spec Flair models get a bold and interesting cabin with various personalisation options, and they're guaranteed to catch your eye in a showroom next to something like a SEAT Arona.
While it generally feels well finished, some of the plastics seem rather cheap and nasty, particularly around the door panels, glove box and lower half of the dashboard. There are no soft-touch materials here, just rock-hard plastics.
Even the door handles feel a bit naff - like they could be ripped off if you're a bit eager to get out of the car. The various switches and buttons (like those for the electric windows or used for adjusting the volume of the radio) are fine but don't feel as tactile as those in a Volkswagen T-Cross, for example.
On the plus side, the C3 Aircross's cabin feels well up to the job of deflecting day-to-day wear and tear. Those harsh plastics will still be looking exactly the same well after the car's serviceable life, and the seat materials ought to wear, too - as well as the leather-covered steering wheel and gear knob. The C3 Aircross is still too new to tell for sure, though.
Infotainment
All Citroen C3 Aircross models come with a seven-inch touchscreen media system which will be familiar to anyone who's driven any recent car from Peugeot-Citroen.
It's a weak point, unfortunately. Not only is it slow to respond, a shortage of physical buttons (apart from the volume control) means you'll end up jabbing at the screen on the move - leaving fingerprints while you navigate the many unnecessary menus to perform simple tasks.
Even adjusting the climate control requires a concerted effort to negotiate the infotainment system. To do so, you'll have to leave whatever it is you previously had displayed, just to change the temperature. Woe betide any passenger who decides they're cold while the driver's relying on the nav system at a tricky intersection.
Talking of navigation, that's only available on the Flair. This is no great loss, though, as Apple CarPlay and Android Auto are standard across the range. Plug your phone in and third-party apps like Google Maps will do a better job of providing directions, anyway.
Space and practicality
Unlike a lot of cars in this class, the C3 Aircross is significantly more spacious than the hatchback on which it's based. That's good news if you're wanting to carry passengers and luggage or just want an airy cabin.
There's plenty of legroom in the front, although the high seating position does hinder headroom for the tallest of drivers - especially if you buy a C3 Aircross with the optional panoramic sunroof fitted.
There's also a load of useful storage areas, including door bins big enough to carry 1.5-litre bottles and generously large cup holders. As is often the case in right-hand-drive versions of French cars, the glove box is annoyingly small, due to the positioning of the fuse box.
In the back, you can just about squeeze three cooperative adults side by side. There isn't a lump in the floor for a transmission tunnel like some rivals, so the middle-seat passenger will have somewhere to rest their feet - although they will be rubbing shoulders, particularly if they're of chunky build.
As exciting as it sounds, the boot is one of the best features of the C3 Aircross. As standard, it can accommodate 410 litres of luggage - more than the Skoda Kamiq and Hyundai Kona, although not quite as much as the Nissan Juke and Ford Puma. It has got a trick up its sleeve, though.
The rear bench on the Flair trim level can recline as well as slide backwards and forwards, providing up to 520 litres of luggage space with it as far forward as possible. If you need more room, it can drop to provide up to 1289 litres.
With the rear bench in place, the boot is still very versatile thanks to its false floor and useful shape. There's little in the way of a lip, making loading easier. Underneath the floor, there's a spacesaver spare wheel which is included as standard on all C3 Aircross models.
Engines and gearboxes
The 1.2-litre Puretech 110 petrol is by far the most popular engine in the C3 Aircross. It's quite a punchy little three-cylinder unit, although its 10.1 second 0-62mph time means it's not going to win any drag races against competitors any time soon. It comes with a six-speed manual gearbox which is fine, aside from the heavy clutch and stodgy gear change. OK, it's not so fine.
The same engine was originally available with just 82PS and it was glacially slow, taking an incredible 16.3 seconds to reach 62mph. Unless you're a new driver and desperate for affordable insurance, avoid the C3 Aircross with this engine. Citroen dropped it from the range in 2019 but there are quite a few on the used market.
If you want an auto gearbox, the more powerful Puretech 130 engine comes as standard with a six-speed automatic transmission. Look for one of these if it's within budget - the auto transmission is better than the manual, with rapid enough responses, and the extra potency of the 130PS engine helps with motorway driving.
Should you want a diesel, Citroen offers the C3 Aircross with a BlueHDI 100 engine and manual gearbox. This is a rare option so it may take some hunting around dealers to find one - and you'll pay a premium for it too, which will offset any savings you'll make in fuel economy. That's unless you cover mega mega miles, in which case you probably want to look at something bigger than the C3 Aircross.
Refinement and noise levels
Some would say the engines in the Citroen C3 Aircross have a lot of character, but that's just a euphemism for being noisy and unrefined. The petrol engines in particular make quite a distinctive three-cylinder din, and Citroen appears to have been quite stingy in sound insulation. This isn't helped by the Puretech 100 needing quite a lot of revs to get it moving (which itself isn't helped by a biting point of the stodgy clutch being hard to find).
The diesel is also noisy but in a less characterful way. It's just a rumbly old diesel engine. At least it doesn't need as many revs to get it moving and it's drowned out by wind noise when you reach motorway speeds.
On the plus side, there's not a great deal of vibration noticeable through the pedals or gear stick. Road noise is quite acceptable, too - the chunky tyres absorbing all but the harshest of surfaces.
Safety equipment
If there's one thing the C3 Aircross isn't short of, it's safety assistance features. Highlights range from the active safety brake, which'll automatically apply the brakes if it detects an impending collision, to the hill start assist - which'll hold the brake pedal on gradients of more than three per cent.
Many of these are features we'd only expect to see on bigger and more expensive vehicles and, unfortunately, most of them aren't standard. Look for cars with the safety pack (a £600 option when new) or drive assistant pack (£450) if you want all the latest safety and drive-assist tech.
Still, with or without these features, the C3 Aircross is fundamentally a very safe car. When Euro NCAP crash tested it in 2017, it awarded it a maximum five out of five stars. It was awarded 85 per cent for the adult occupancy test, with NCAP praising the protection of both drivers and passengers in a variety of collisions.
It scored 82 per cent for child occupants, helped by the Isofix points on the outer rear seats (although they're missing on the front passenger seat). It was awarded a 64 per cent rating for pedestrian impact protection and 60 per cent for its safety assist features (mainly criticising the lack of an autonomous emergency braking system as standard).
Strangely, Citroen doesn't offer the C3 Aircross with its ConnectedCam. This is a built-in dash camera which made its debut on the C3 and can be quite a useful tool.
Insurance groups and costs
None of the C3 Aircross models are particularly lairy, so all should be pretty affordable to insure. The cheapest, oddly, is the Flair trim level with the Puretech 110 petrol engine, which falls into insurance group 13. The Puretech 130 has the highest rating, which is worth bearing in mind if you're considering an auto - especially if you're a new driver.
There's nothing massively surprising about these insurance ratings. Buying a C3 Aircross shouldn't alarm your insurance company but it's always worth shopping around for quotes.
VED car tax
All Citroen C3 Aircross models have been registered since the latest vehicle tax rules were introduced in April 2017 - meaning they'll be subject to a flat rate of £150 a year in VED. There's no way around this unless you look for an electric alternative like the Hyundai Kona Electric.
Trim levels and standard equipment
The entry-level Feel model is fairly basic, with highlights including 16-inch alloy wheels, manual air con, automatic headlights, rear electric windows, cruise control and electric rear windows among its arsenal.
The special edition C-Series adds black alloy wheels (still 16-inch), automatic air conditioning, rear parking sensors and automatic lights/wipers, Graphite grey interior with white stitching and the Regal Red colour pack.
The top-spec Flair, which is the one to go for, includes the useful sliding rear bench, a reversing camera, navigation, a body-coloured roof, 17-inch diamond-cut alloy wheels, a pull-out boot floor and keyless entry/start.
Learn more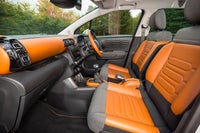 On the inside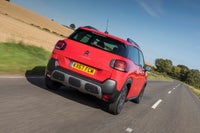 Driving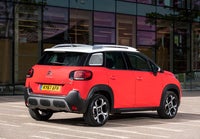 How much does it cost to run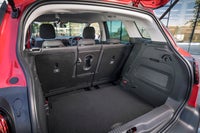 Prices, versions and specification
Reviews of similar cars
Quality checked, all cars less than 8 years old and warranty included
Looking for other Citroen cars?
Quality checked, all cars less than 8 years old and warranty included