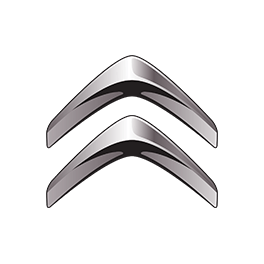 Citroen Nemo Review

Written by
heycar editorial team

heycar rating
Good value for smaller businesses
Best bits
Surprisingly spacious small van
Clever features include fold flat passenger seat
Economical and cheap to run
Not so great
Noisy on the motorway
Ride is somewhat unrefined
Tight on cabin space for taller drivers.
Read by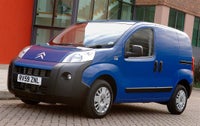 Overall verdict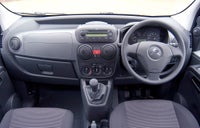 On the inside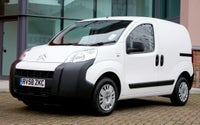 Driving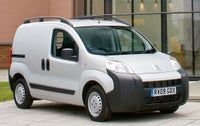 How much does it cost to run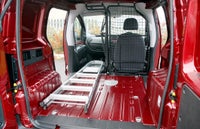 Prices, versions and specification
Overall verdict on the Citroen Nemo
Citroen's Nemo, along with its Fiat and Peugeot cousins, has been around since 2008 to offer van buyers a compact exterior with a surprisingly large load space inside.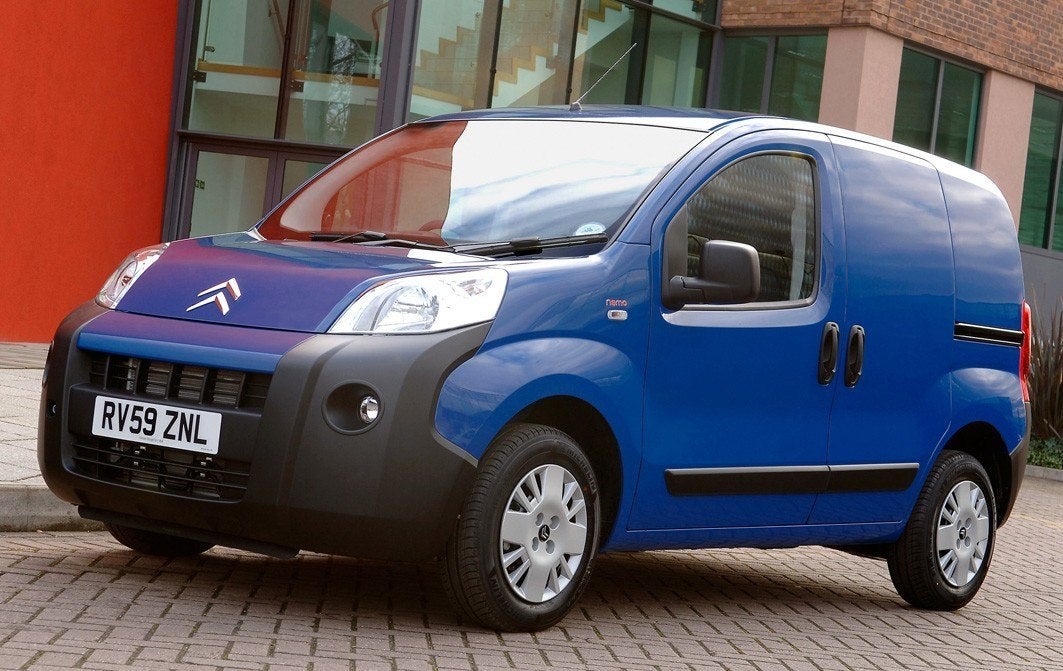 This Tardis impression is added to with the Nemo's decent payload capacity that makes it a sound choice for those who want plenty of versatility but in a small package.
Citroen has managed to find enough space in the Nemo to fit a standard Euro pallet between the wheelarches in the load bay, so it is useful for more than just small parcel deliveries. It's also well made, so it can put up with the rigours of continual multi-drop use.
The dimunitive Nemo is ideal for busy cities as it's great at nipping through congested streets and is easy to park. Add in good economy and low running costs from the 1.3-litre diesel and 1.4-litre petrol engines and the Nemo makes a strong case for itself. It's just a shame the petrol is not so well suited to motorways.
Citroen has added the Enterprise model that comes with air conditioning, rear parking sensors and Bluetooth connection to make the Nemo appeal even more. It puts the little Citroen at the forefront of its sector and is worth consideration by anyone looking for a compact van.
Comfort and design: Citroen Nemo interior
"While the Nemo makes a big positive of its compact exterior size, that does somewhat come at the expense of cabin space. It's far from cramped but taller drivers will find it a bit tight on room."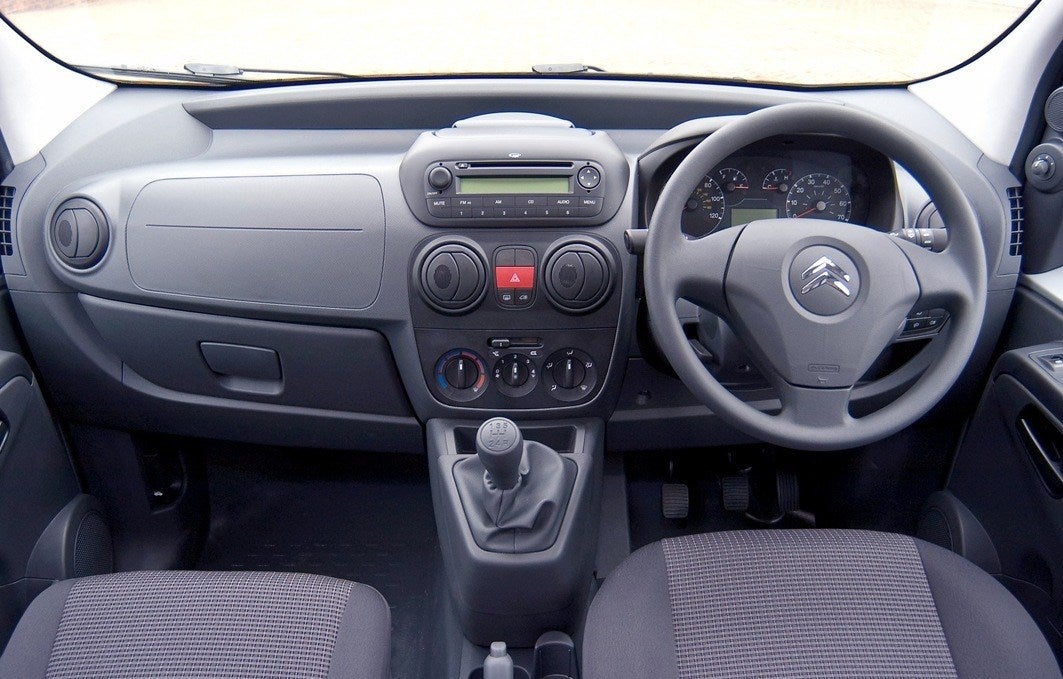 There's nothing especially flash, showy or gimmicky about the Nemo's dash and instrument layout, but it's all very clearly laid out and easy to use.
The dials are easy to read, the controls work with a robust feel and the gear lever is placed high on the centre console to be within a short wrist-flick from the steering wheel. This design also helps free up a little more width in the footwells for driver and passenger. There is also plenty of storage spread around the Nemo's cabin for large and small items, including a dash-top tray and a twin drinks holder between the seats.
Seat comfort is good and the passenger seat can be ordered with the Extenso folding mechanism to extend maximum load length from the cargo bay into the cabin up to a 2490mm maximum, which makes the Nemo a sound bet for many tradesmen. By dropping the seat flat and flush with the load floor, the Extenso system makes the best use of the Nemo's interior space.
All Nemo models come with a CD stereo and driver's airbag, while the LX adds height and lumbar adjustment for the driver's seat. Choose the Enterprise model and you'll also enjoy air conditioning, rear parking sensors and Bluetooth hands-free mobile phone connection.
In the load bay, access is by twin side-hinged rear doors that open wide to leave an unhindered opening to the cargo area. The rear doors are asymmetrical and you can open one or both, which gives greater versatility and some protection for loads and from prying eyes. If you opt for the LX model of Nemo, it comes with a sliding side door for added practicality. Whichever door you use to access the Nemo's cargo bay, the load floor is seat low to the ground, with a 530mm drop from floor to road.
You can order any Nemo with twin sliding side doors, while four securing hooks are standard for all versions to tie down loads. Citroen also offers a variety of extra securing options and there's a choice of bulkhead options that includes ladder frame, half height steel bulkhead with upper mesh grille or a folding mesh grille.
Similar small vans include the Peugeot Bipper, Ford Transit Courier and Fiat Fiorino.
Handling and ride quality: What is the Citroen Nemo like to drive?
"The Citroen Nemo's compact size is one of its defining features when it comes to driving, not because it feels cramped but because it endows this van with superb nimbleness."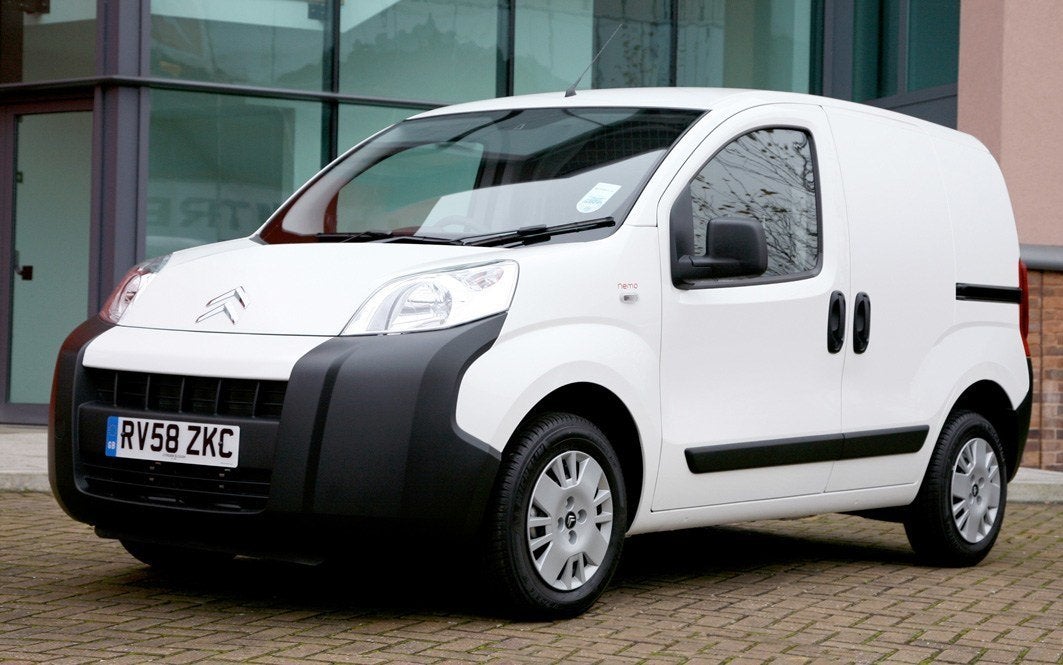 The Citroen Nemo's compact size is one of its defining features when it comes to driving, not because it feels cramped but because it endows this van with superb nimbleness. It's able to nip in and out of gaps, through traffic and park in spaces that larger vans simply cannot access. A tight turning circle helps here too and adds to the Nemo's feeling of agility.
Even when the Nemo is loaded up with goods, it retains this feeling of deftness thanks to light steering and handling that lets it zip round corners. If you didn't know this was a van, you'd be more convinced it was a hot hatch from the way it handles. In town, where the Nemo is most at home, it makes it the perfect vehicle for short haul work and multi-drop use.
A comfortable ride is another string to the Nemo's bow when it comes to being ideal town transport. It soaks up battered roads with an accomplished ease that few rivals can come close to and it shows Citroen still knows how to make vehicles with a cushy ride better than most.
However, it's not all peaches and cream for the Nemo. Take it out of town and the 1.3-litre turbodiesel and 1.4-litre petrol engines that offer decent low-down punch and verve in the city soon become rowdy and a little short on sparkle at higher speeds. The shortage in overtaking oomph we can forgive as this is a compact van with low running costs, but the noise we find harder to excuse. It impacts on the refinement of the Citroen too much to overlook and makes it a trying place to sit for long stints.
The 1.4 petrol is best given a swerve unless you really need a petrol motor. Much better is the 1.3-litre turbodiesel with 75PS on hand and the choice of a five-speed manual gearbox or a five-speed EGS (electronic gear selection) manual that does away with the clutch pedal. From our experience, the EGS is best avoided as it doesn't change up as smoothly or swiftly as feels necessary to keep the Nemo going along in fine fashion.
Stick with the standard five-speed manual and you'll benefit from light, precise shifts and an easy clutch pedal action. The only advantage the Stop & Start EGS system has is that it offers 109g/km CO2 emissions compared to the standard five-speeder's 119g/km, though both share an identical 65.7mpg official economy when unladen.
MPG and fuel costs: What does a Citroen Nemo cost to run?
"Older, but efficient diesel engines."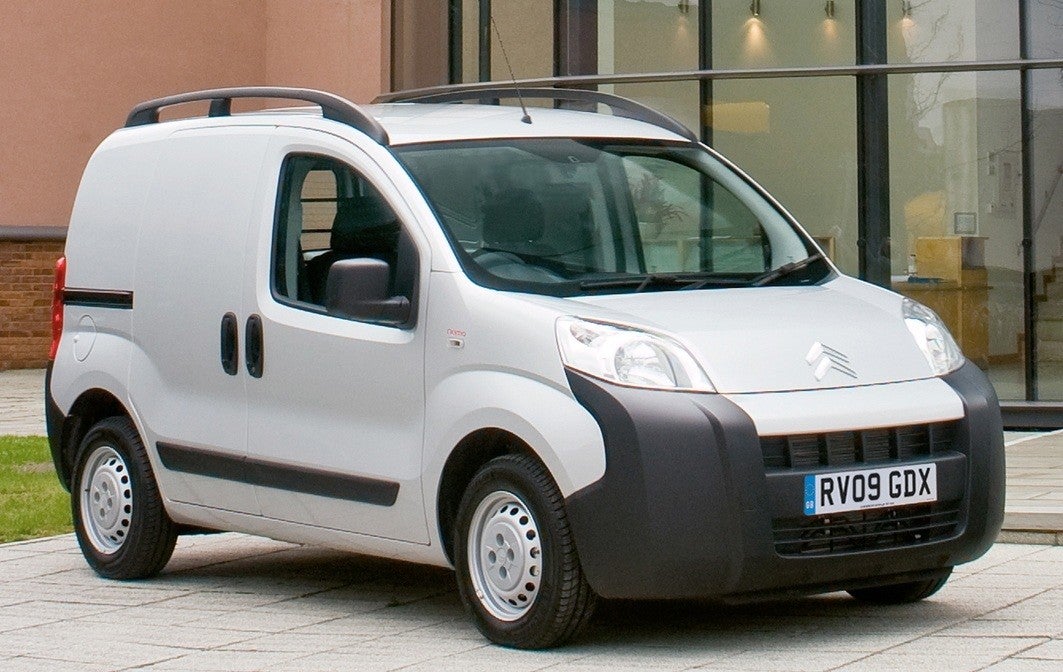 Proven petrol and diesel engines, both fuel efficient (119g/km of CO2 in diesel-equipped versions), contribute to lower running costs. Marketed as the Fiat Fiorino, the Citroen Nemo and the Peugeot Bipper. The 1.4i petrol engine, which is primarily offered for conversion to dual-fuel (petrol/LPG) operation, develops 72PS at 5,200rpm. Its maximum torque is 118Nm at 2,600rpm. The average combined fuel consumption of the Nemo 1.4i is 41.0mpg.
What equipment does the Citroen Nemo have?
"Functionally, not lavishly equipped."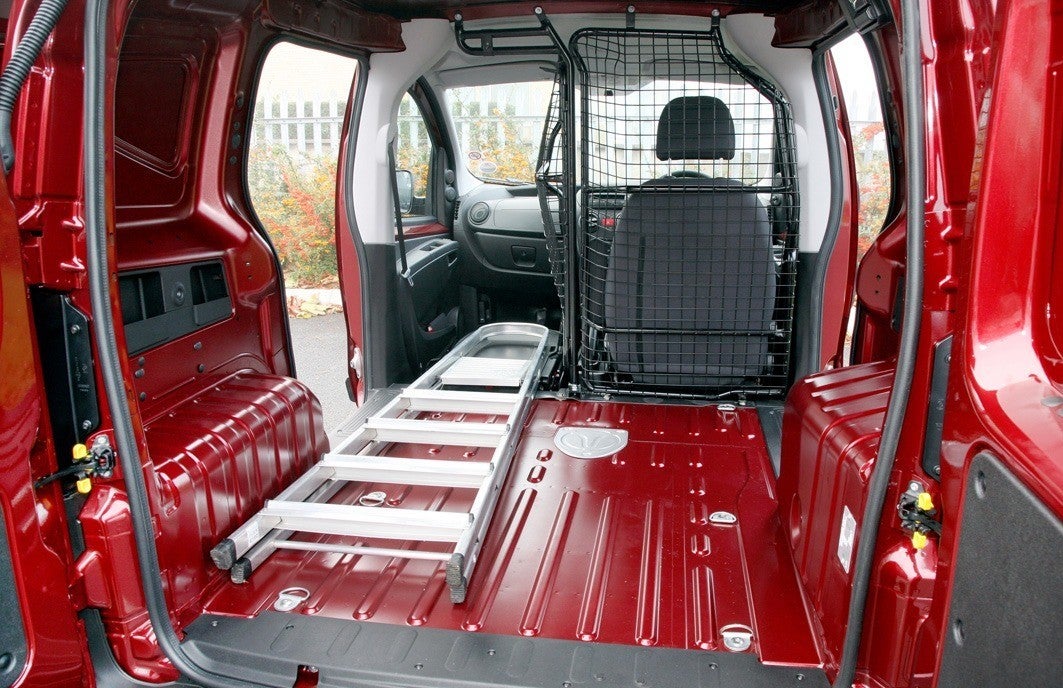 Optimal loading height and large side-hinged rear doors and sliding side doors that make the loading bay easily accessible. Bright, modern, roomy cab combines practical, functional features with advanced ergonomics designed to ensure comfort and well-being for intensive professional use. Standard equipment includes power steering for driving comfort, as well as ABS and a driver airbag for enhanced safety. Options include parking sensors, a separate cab locking system and additional storage space.
Ready to get your top quality Citroen Nemo?
All cars come with a warranty
Selected dealers only
All quality checked
Citroen Nemo
1.3 HDi 80 Enterprise
Drive Vauxhall Darlington

Durham, DL11RJ
HP: £226.35/mo
Representative example: Contract Length: 36 months, 36 Monthly Payments: £226.35, Customer Deposit: £1,199.00, Total Deposit: £1,199.25, Total Charge For Credit: £1,352.85, Total Amount Payable: £9,347.85, Representative APR: 12.9%, Interest Rate (Fixed): 12.9%
Learn more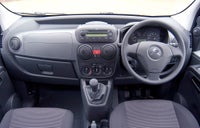 On the inside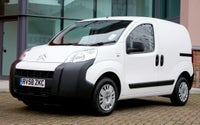 Driving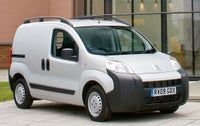 How much does it cost to run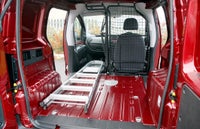 Prices, versions and specification
Reviews of similar cars
Quality checked, all cars less than 8 years old and warranty included
Looking for other Citroen cars?
Quality checked, all cars less than 8 years old and warranty included