Dacia Logan MCV Review 2022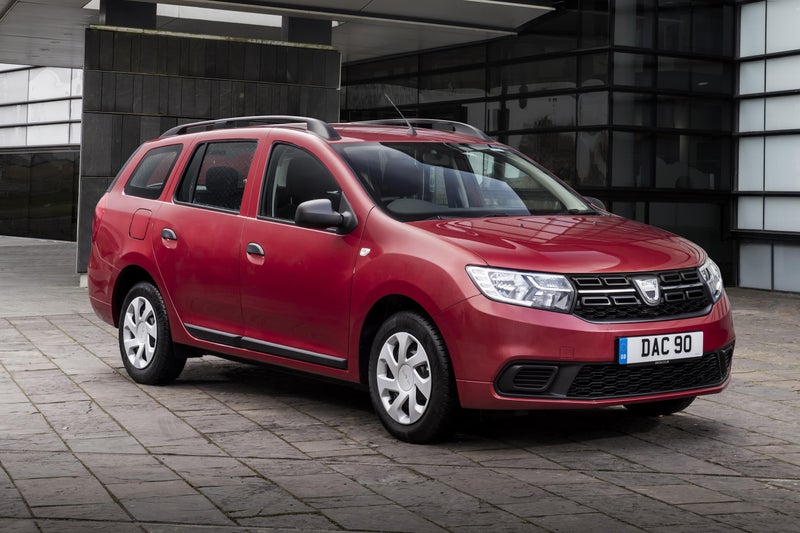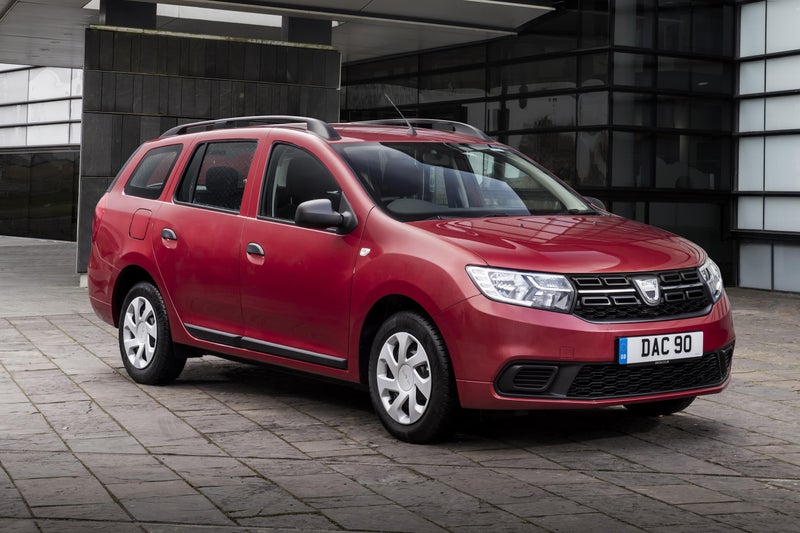 1/10
heycar rating
"Cheap but not so cheerful"
Launched: 2013

Estate

Petrol, Diesel
Quick overview
Pros
Literally the cheapest estate you can buy
Generous boot space
Super-low running costs
Cons
Driving it...
Owning it...
Having to explain to your neighbours why you bought one
Overall verdict
On the inside
Driving
Cost to run
Prices and Specs
Common questions
Overall verdict on the Dacia Logan MCV
"Dacia is a relatively new brand in the UK but has been selling cars - very cheaply - around Europe for decades. The Dacia Logan MCV is the cheapest estate you can buy, while its hatchback sister – the Dacia Sandero – is the cheapest car on sale in any category."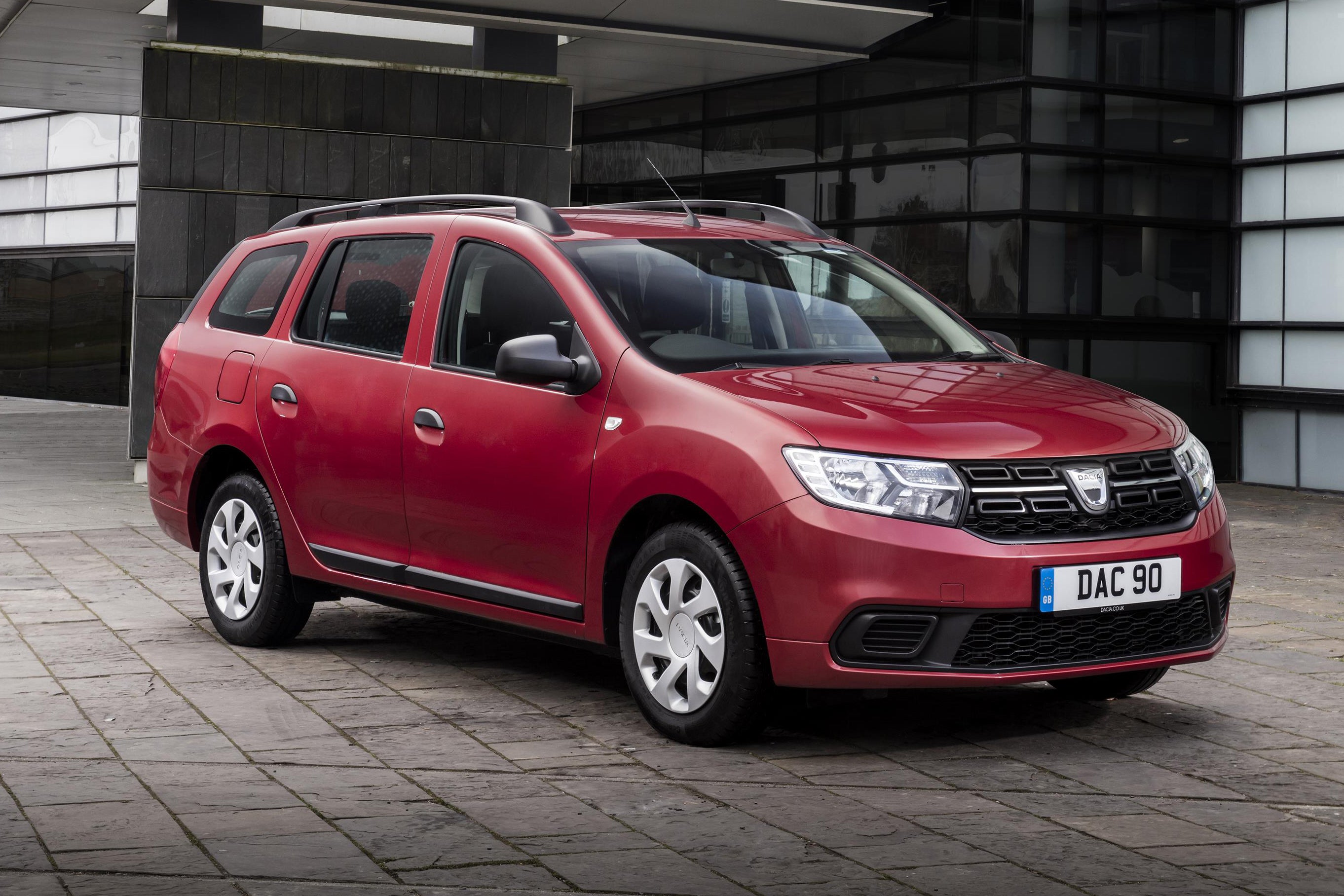 As you'll read in our full Dacia Logan MCV review, this is a car which is cheaper than pretty much anything else like it. It's based on a Renault Clio, sitting between the Dacia Sandero and Duster SUV in the brand's line-up.
From the outside, the Dacia Logan MCV is conservative, almost dated, in its exterior design. It sits on quite small wheels whatever trim level you go for, and although there has been an attempt to give it some personality in the shape of a bold front grille, it's unlikely to help you pick it out from the crowd. In an attempt to rectify this Dacia introduced the Stepway, a pseudo-crossover version with body cladding and extra exterior details which helped its cause, but this is of course a more expensive model.
On the inside, there are more reminders that this is a car built down to a spectacularly low price. Much of the cabin uses materials and switches carried over from old Renaults, and interior trim tends not to age terribly well. It's functional enough, but even if you go for a high-spec model it feels well-built but nothing more. It's also important to note that the most basic Access model has no radio at all, and you'll need one of the top two trims to get a touchscreen system.
Under the bonnet, the Dacia Logan MCV can be fitted with one of a number of well-proven Renault engines. The earliest models came with a choice of a 1.2-litre petrol, a 0.9-litre turbocharged petrol and a 1.5-litre diesel, and in 2016 the 1.2-litre petrol was replaced with a more efficient 0.9-litre petrol.
All of the engine options are here for efficiency reasons only - performance is modest, but fuel economy is strong whichever version you go for.
Driving the Logan MCV isn't a hardship, but there's certainly not much pleasure to be gained from it. The engines aren't too noisy and offer reasonable performance, but the ride quality is middling and there's no pay-off with good handling either. It does the job required of it without protest, but it doesn't exactly welcome you into undertaking a journey in it with the promise of comfort or fun. If you choose to try and press on, the Logan MCV has modest grip and little in the way of steering feel, so it discourages you from exploring its limits.
No car is a better wheeled manifestation of the saying 'You get what you pay for'. The Logan MCV is a tool to do a job, and that job is to move you and your stuff from one place to another. You can buy cars that offer more than that, but you have to pay more for the privilege.
Is the Dacia Logan MCV right for you?
For some buyers the Logan MCV will be the perfect car. You can buy it new for the same price as a decent used car, it comes with a decent warranty and a choice of engines. It's quite spacious for its size and will cost peanuts to run almost regardless of which engine you choose, which is more than enough positives to satisfy some buyers.
If you don't give a fig for image, performance or handling, and just want to spend as little as possible on a new car that will take you from one place to another, then the Logan MCV is probably just what you are looking for. Whether you're an older driver who wants a fuss-free choice or a business owner wanting to keep costs down as much as possible, there are few rivals that can compete with its simplistic approach.
What's the best Dacia Logan MCV model/engine to choose?
The basic 1.2 or 0.9-litre 75PS petrol engine is best avoided. It's the least powerful option and means you'll need to work it hard to make any kind of progress. The 0.9-litre TCe turbocharged unit is the most refined option, has a bit more performance and is economical too, but if you plan to regularly carry loads or passengers then the 1.5-litre diesel is the best option - it's the most economical as well as offering the best performance.
As for trim levels, we'd suggest avoiding the basic Dacia Logan MCV Access even if you want to save every penny. With no radio at all, central locking and manual windows it makes for a pretty miserable environment, whereas it's not a big step up to the Essential trim on new models or the Ambiance trim on older models - that gets you DAB, electric windows and Bluetooth and makes a big difference overall.
What other cars are similar to the Dacia Logan MCV?
Cars that cost similar money to the Dacia Logan MCV aren't really competitors in the same class. If you have the same kitty to spend, you'll be looking at city cars like the Toyota Aygo, Hyundai i10 and Skoda Citigo, none of which are anything like as spacious as the Logan.
You'll have to spend more money to get one, but true rivals to the Dacia Logan MCV in terms of small estates are cars like Skoda's Fabia Estate, which is a modern and appealing car but costs over £4000 more. A lack of rivals that can match the Logan on space and price is the biggest part of its appeal.
Comfort and design: Dacia Logan MCV interior
"It's something of a culture shock stepping inside the Logan MCV. In the general scheme of things manufacturers increase the amount of standard equipment, so that a base model 10 years ago has far less kit than its modern-day equivalent."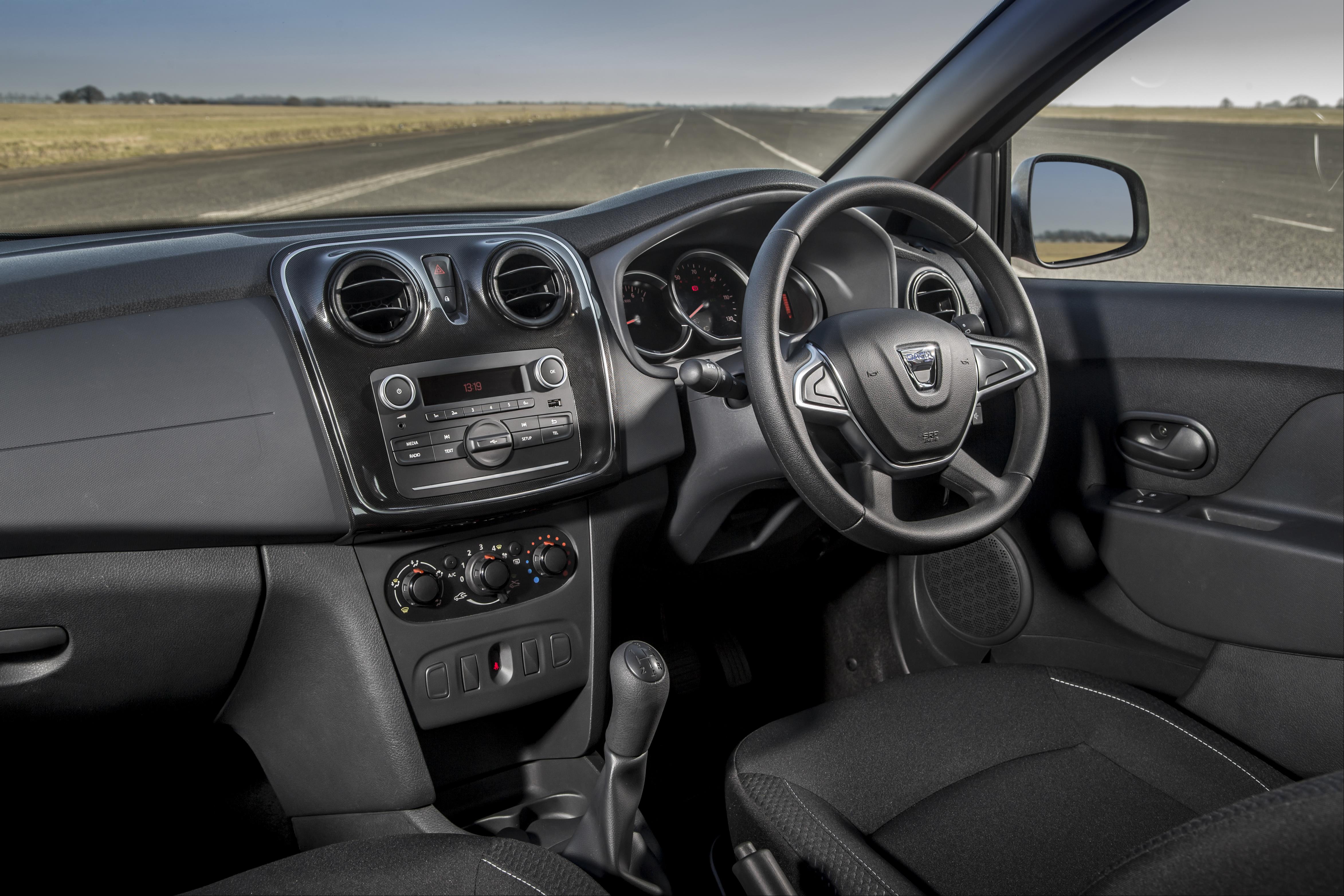 However, the Dacia Logan MCV and its siblings are ruthlessly built down to a price, so much so that the opposite is true. The Access and Essential models don't have height adjustment for the steering wheel or the driver's seat, so you're not even guaranteed to get a comfortable driving position unless you spend a bit more.
That said, the driving position will be satisfactory for those in the middle of the demographic spread, as there's a good amount of fore and aft adjustment in the seat, while the relationship between the pedals, wheel and gear lever is just how you would want it. Less impressive are the seats themselves, which feel quite mean in their padding and do not offer a great deal in the way of support, so make sure you spend a decent amount of time behind the wheel before you sign on the dotted line.
The layout of the interior is as simple as it gets, which is certainly a plus point. You get simple rotary ventilation controls, a row of switches below that will be familiar to anyone who's driven a Renault in the last decade and an instrument display that is almost exclusively analogue, save for a small digital fuel gauge and information display. There's no embellishment or frippery here, just the basics delivered with clarity and honesty.
Quality and finish
Given that the Dacia Logan MCV's whole approach is taken from the supermarket basics range of goods, there's not much in the way of good news if you like the finer things in life. The bottom line is everything here, so the cabin is made up of hand-me-downs or bargain-basement materials, and it's hard not to sit behind the wheel and feel like you're in the cheapest seat on the plane.
Almost the whole interior is uniformly black plastic, and not very appealing plastic at that - it's hard to the touch almost everywhere and the cheaper sections feel like they would scratch easily under an accidental nail. There are flashes of chromed plastic and even sections of gloss black depending on which spec you go for, but it feels like token gestures where a bit more substance would go a lot further.
It's a similar story when operating the switches and buttons. The ventilation controls feel quite flimsy and insubstantial, while the switches for the auxiliary functions that have come straight from the previous generation Renault Clio feel cheap, even though they will likely last a long time. The Logan MCV is screwed together to a reasonable standard - it never feels like it will fall apart at the first sign of a bump, but it won't do a great deal to endear itself to you either.
Infotainment: Touchscreen, USB, nav and stereo in the Dacia Logan MCV
There are very few cars on sale today that come with no infotainment system whatsoever, and those that do tend to be lightweight supercars. However, in the quest to offer the cheapest car on sale in pretty much every market in Europe, the Dacia Logan MCV (and its hatchback sibling, the Dacia Sandero) come with radio preparation only in basic Access trim - that means you get the wires to fit a radio, but no radio itself.
Move up to the Dacia Logan MCV Essential and things get a lot better very quickly. Here you get a pretty simple radio system that has traditional buttons and a digital display rather than a touchscreen, but the buttons are big and easy to use and the specification is reasonable too. You get Bluetooth and DAB, which is more than you get in some cars at this price.
The highest specification brings in a touchscreen system and adds smartphone mirroring, so you can run Apple CarPlay or Android Auto depending on the flavour of your device. That might sound like the best option, but it's not a great system to use. If you must have smartphone mirroring - the best way to get nav on a Logan - then it's the one to go for, otherwise, stick with the Essential trim and enjoy streaming or DAB.
Space and practicality: Dacia Logan MCV boot space
One of the main reasons why you'd consider the Dacia Logan MCV over some alternatives is the amount of physical car you get for your money. It measures 4501mm long, 1994mm wide (including door mirrors) and 1552mm in height. That means you simply can't get this much space from another car unless you spend a significantly larger amount of money.
Up front, there's good headroom and legroom for the driver and passenger - the Logan MCV is effectively an elongated supermini like the Fiesta rather than a properly-sized compact such as the Focus, but it still manages to offer the space you'd expect from a bigger car. If you're a taller driver it will be worth spending the extra money to ensure you have adjustment for the driver's seat height and steering wheel - which means avoiding the Access and Essential models.
Shoulder room is a little less generous because while the Logan MCV is a stretched version of the Sandero hatchback, the increase in size doesn't extend to making it wider too.
In the back, there is comfortable seating for two adults. You can squeeze a third into the middle seat but it will certainly be a squeeze, as the centre seat is thinner than the outer two. Three children across the middle is much more viable as long as they don't all require bulky car seats. Headroom in the rear is almost as good as in the front, although there is quite a bit less legroom for those in the back and it is very much dependent on where those in the front have placed their seats.
Similarly, the Logan MCV offers impressive amounts of boot space. With the rear seats in place, you have 573 litres to play with - that's just two fewer litres than in a Ford Focus Estate - while folding the rear seats brings that up to a mighty 1,518 litres, almost as much as you'll find in a Peugeot 508 SW. The downside to this cavernous space is getting access to it because there's no remote release you have to either use the key to open the boot or use the lever by the driver's seat.
Handling and ride quality: What is the Dacia Logan like to drive?
"There's no pretence here that the Logan MCV is designed to offer anything other than a comfortable drive. If you want thrills from your small estate then you need to consider something else. "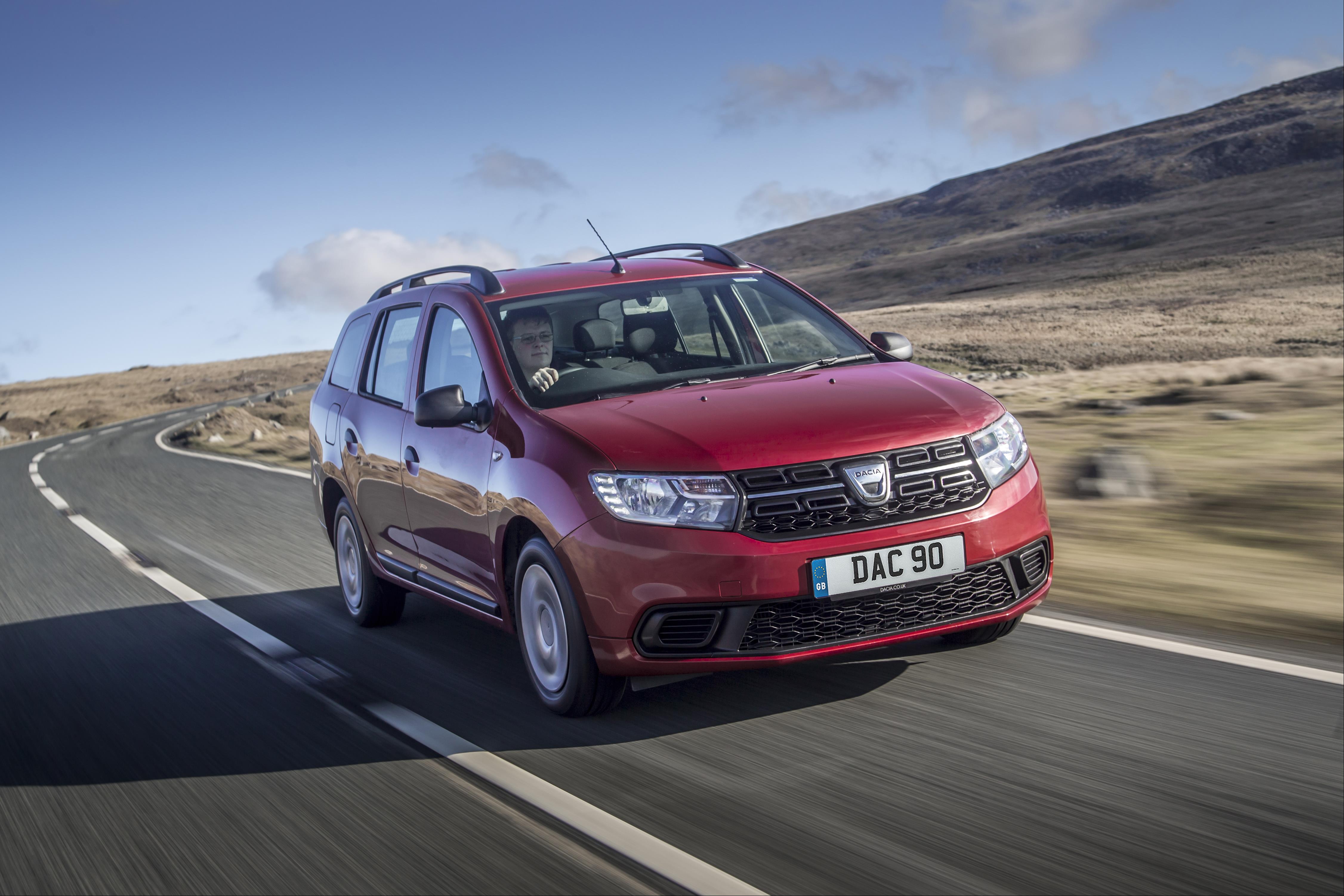 Even so, the ride quality in the Logan isn't as good as this bias would suggest. The suspension is soft, which gives it a good chance of dealing with imperfections in the road surface, but a lack of sophistication shows through as it seemingly struggles to deal with both smaller bumps and larger undulations - the latter results in it lolling about and disturbing the passengers as it fails to control the body's movements.
On smoother roads it is more settled - as you would hope - but it is too easily unsettled, which can make longer motorway journeys a somewhat tiring process. If you are the hardy type and you keep the sticker price affixed to the dashboard for the life of the car you can get past this, but a lot of buyers would prefer something a bit more comfortable.
The rest of the driving experience is similar below-par. The steering offers little in the way of feedback to the driver and doesn't increase in weight in the way you would expect it to when going around a corner which adds to the inconsistency. It feels a little vague, so you tend to have to concentrate more than is ideal when driving which prevents it from being especially relaxing to drive.
It's hardly a surprise to learn that the Logan MCV isn't particularly capable when cornering either. It's perfectly safe of course, and there's a reasonable amount of grip, but you get the impression that it would much rather be travelling in a straight line, and there is very little fun to be extracted from driving with vigour.
What engines and gearboxes are available in the Dacia Logan MCV?
None of the Dacia Logan MCV's engine options is particularly strong in terms of performance but all offer strong economy. It's probably no surprise to learn that the cheapest engine option - whether it is the 1.2-litre 75PS on the earlier cars or the later 0.9-litre 75PS - is the least favourable too. It has the least performance - you have to work it pretty hard to make vaguely decent progress, and that's without loading it up with people and luggage, and because it's not especially refined either you'll have to get used to the noise it makes.
Much better is the 0.9-litre TCe turbocharged unit. It may only have an extra 15PS but it has almost 50 per cent more torque, which makes a huge difference to the way it drives. It's still not fast - the top speed of 109mph is adequate - but you don't have to work it nearly as hard to get where you want to be, and it's also a little more refined.
The 1.5-litre diesel is not particularly refined, particularly when starting up, although it does settle down during a cruise. It has the most torque here with 220Nm - 80Nm more than the 0.9 TCe - so it makes the most sense if you regularly plan to carry heavy loads of passengers and luggage on a regular basis. It's also the best in terms of economy, but it's also the most expensive to buy, so you're only really going to benefit from the better fuel consumption if you do higher mileages.
Refinement and noise levels
Refinement is not the Dacia Logan's strong suit. This is a car ruthlessly built down to a price, and frequently that means cutting corners on things like sound insulation.
Engine noise levels are pretty high whichever engine you choose, although the turbocharged petrol is the best of the bunch. The smaller petrol and the diesel suffer from quite a bit of vibration at idle speeds and when cold, which indicates a lack of adequate insulation. All of the engines settle down when at cruising speeds, but demands for extra acceleration result in more noise and not much of anything else.
Higher speeds also kick up more in the way of wind noise. It's most noticeable around the tops of the doors, where the seals don't provide enough resistance to the air flowing over them, resulting in more noise the faster you go. It's a similar story in terms of road noise. The Logan is blessed with smaller wheels and skinnier tyres that kick up less grumble from the road surface, but what is there still manages to seep through into the cabin. On smooth roads at low speeds, the Logan is passably quiet, but everywhere else it's less refined than you would hope.
Safety equipment: How safe is the Dacia Logan MCV?
Euro NCAP tested the Dacia Logan MCV in 2014, and it was awarded a three-star overall score. Adult occupant protection was particularly low, with a rating of 57%, although child occupant protection was significantly better at 75%. Pedestrian mitigation was a modest 55%, while the safety assist rating was also at the lower end of the scale at just 38%.
As standard, all Logan MCV models are fitted with front airbags for the driver and passenger as well as side airbags for those in the front too. However, it does without a knee airbag or curtain airbags, either as standard or as an option. The Logan is fitted with seat belt load-limiters but not pre-tensioners, something which is standard on almost all new cars on sale today. The other standard safety equipment includes a seat belt reminder for the driver and passenger but not for the rear seats, and Isofix in the outer rear seats.
As for safety systems, all Logan MCV models are fitted with ESC as standard, while a speed limiter/cruise control function is available on higher-specification models. Unsurprisingly the Logan cannot be fitted with more modern safety systems such as automatic emergency braking or lane assist, something which may well put off some buyers.
MPG and fuel costs: What does a Dacia Logan MCV cost to run?
"All versions of the Dacia Logan MCV offer good fuel consumption - it is a happy side effect of an engine range that offers limited performance."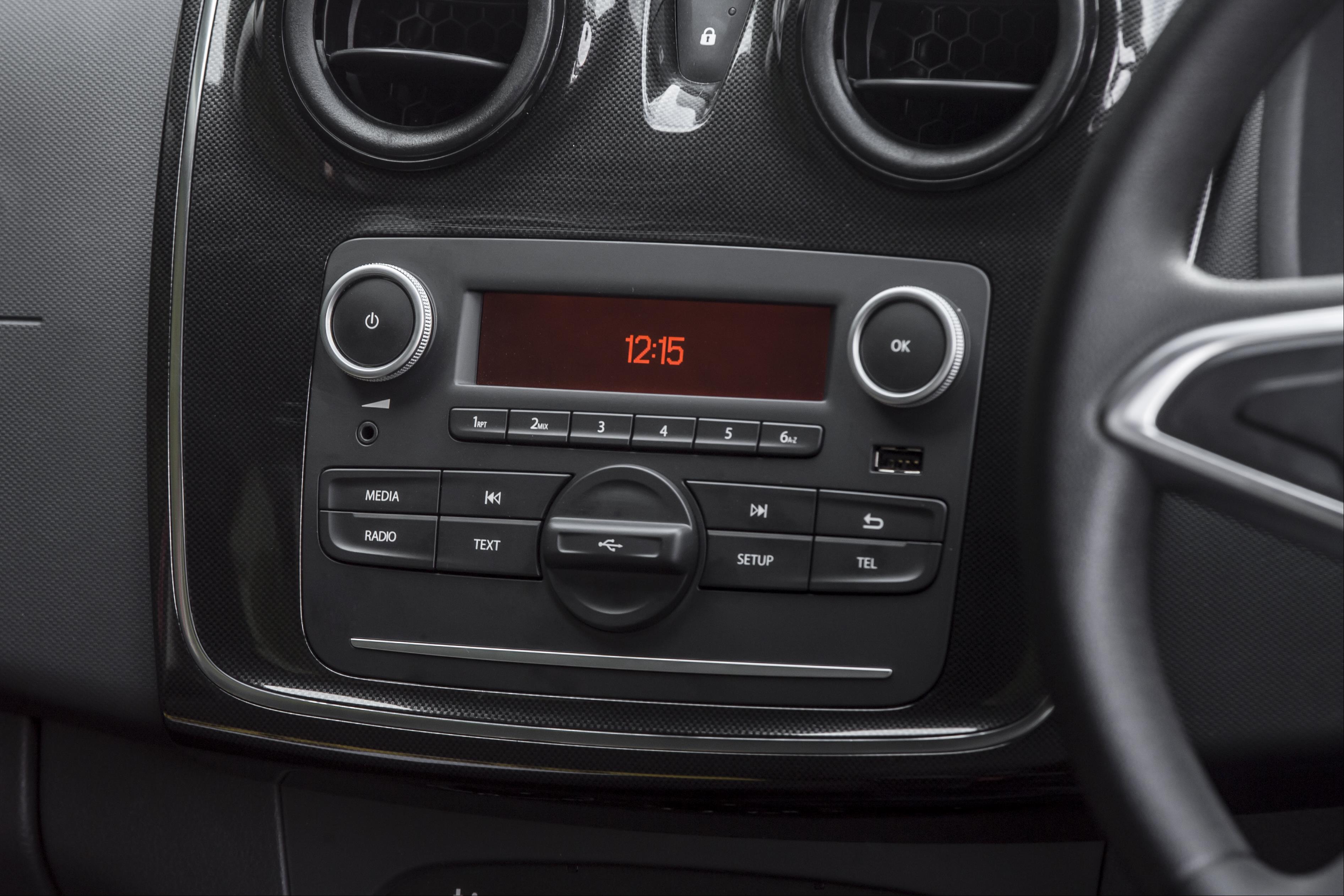 Under the old NEDC regulations, the 1.2-litre 75PS model had a claimed combined fuel consumption of 48mpg, which will mean high 30s and possibly low 40s in regular use. The engine that replaced it was better still, with a claimed 50.4mpg under the tougher WLTP rules.
The turbocharged version of this engine claims a combined 47.1mpg combined, which is less than the non-turbo version but it more than makes up for this with the better performance. The diesel is the most economical of all the options, with a claimed figure of 64.2mpg under WLTP rules - expect to get well over 50mpg without too much effort.
How reliable is a Dacia Logan MCV?
It might be fair to assume that a budget vehicle like the Dacia Logan MCV won't be as reliable as a mainstream alternative. You should have no such concerns, though, as Dacia is developing an impressive reliability record. In fact, owners love them, with the manufacturer named the UK's best-rated car brand in the latest HonestJohn.co.uk Satisfaction Index.
Insurance groups and costs
As a further boost to the Dacia Logan MCV's cost-saving attributes, it manages to get down into some of the lowest insurance groups possible, which should result in low premiums for all but the highest risk drivers.
The Access model the lowest of the lot, with the 0.9-litre petrol engine in group 2 and the 1.2-litre 75PS engine in group 3 or 4. The newer Essential trim is a bit higher up the groupings, with group 4 for the 0.9-litre 75PS, group 9 for the 0.9-litre 90PS and group 11 for the diesel. That the highest grouping for any Logan is 12 for the Laureate with the diesel engine tells you all you need to know.
VED car tax: What is the annual road tax on a Dacia Logan MCV?
With low fuel consumption and low emissions, the VED rates for the Dacia Logan MCV are also low, although the change in rules that occurred in 2017 does have a significant effect on the rates you will pay.
Of the pre-April 2017 versions of the Logan, the 1.2-litre 75PS engine pays just £30 per year, as does the 0.9-litre 75PS engine that replaced it. The turbocharged 0.9 TCe engine pays a modest £30 too, but the 1.5 dCI engine is VED free. Post-April 2017 this all goes out the window, and all versions pay £150 per year except the relatively rare bi-fuel engine that pays £140 a year instead.
How much should you be paying for a used Dacia Logan MCV?
"The Dacia Logan MCV has been on sale for several years and is still available to buy new, so there is plenty of choice covering a range of budgets including pre-registered cars with potentially big savings."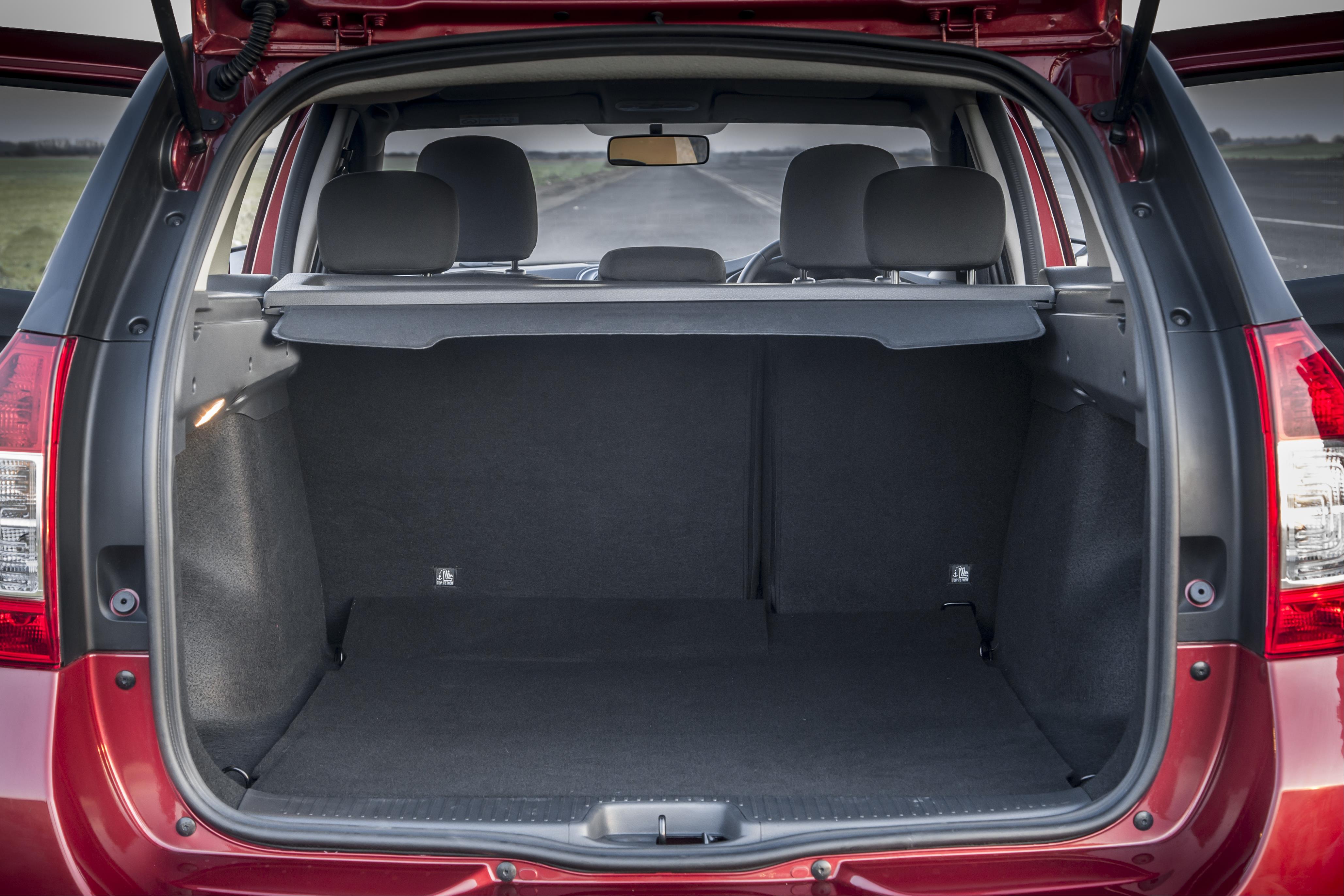 A quick search of the classifieds turned up several delivery-mileage examples. We found a Dacia Logan MCV 0.9 TCe in Comfort trim with less than 10 miles on the clock for £11,500, or a version with just 1500 miles for £1000 less."
As for cheaper versions, the earliest cars are now approaching the £5000 mark. We found a 2013 1.5 dCI model in high spec Laureate trim with 40,000 miles for £5000 exactly, which is excellent value.
Trim levels and standard equipment
For the most recent models, the Dacia Logan MCV Access features 15-inch wheels, LED daytime running lights and Hill Start Assist. Essential trim adds DAB radio, Bluetooth connectivity, air conditioning and electric front windows. The Logan MCV Comfort adds a touchscreen MediaNav satellite navigation system with Apple CarPlay and Android Auto, rear parking sensors, cruise control, heated and electrically adjustable door mirrors and electric rear windows.
On earlier Logan models, Access trim includes manual windows and pre-wiring for the optional accessory fit radio and speakers. THE Dacia Logan MCV Ambiance adds a radio CD player with remote controls, USB/AUX input/ Bluetooth, remote central locking, electric front windows and black roof bars. Dacia Logan MCV Lauréate adds air conditioning, heated and electrically adjustable door mirrors, cruise control and electric rear windows as standard, plus a height-adjustable driver's seat and steering wheel, leather steering wheel and gearknob, and a radio CD player with MP3 CD reader.
Ask the heycar experts:
common questions
Why is Dacia so cheap?
Dacia uses old Renault technology and engines to keep prices on its cars surprisingly low.

Has Dacia stopped making Logan MCV?
The Dacia Logan MCV went out of production in October 2020 to coincide with the launch of the new Sandero hatchback.

What does the 'MCV' stand for in the Dacia Logan MCV?
MCV stands for Maximum Capacity Vehicle, owing to the fact that the Dacia Logan MCV is based on the old Sandero but has significantly more boot space thanks to its longer body.

Dacia Logan cars for sale on heycar
1,832
Number of cars available
£6.5K - £12K
Price bracket of these cars
Colours available on heycar
Keep me updated by email with the latest advice, news and offers from heycar
By submitting, you agree to our
privacy policy
.