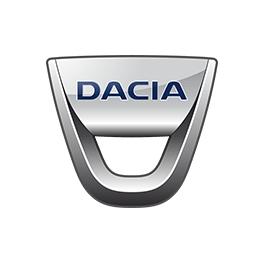 Dacia Sandero (2013-2021) Review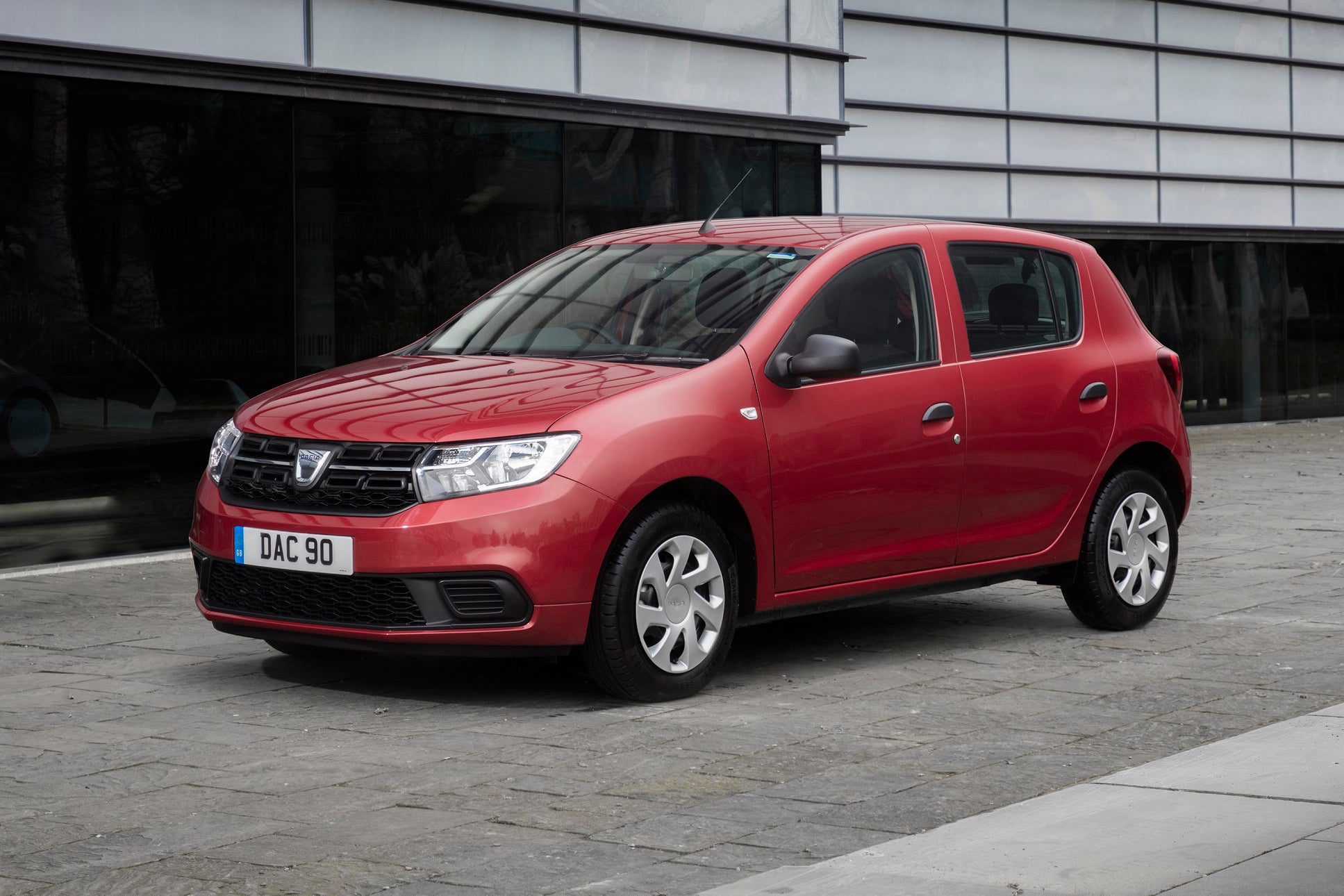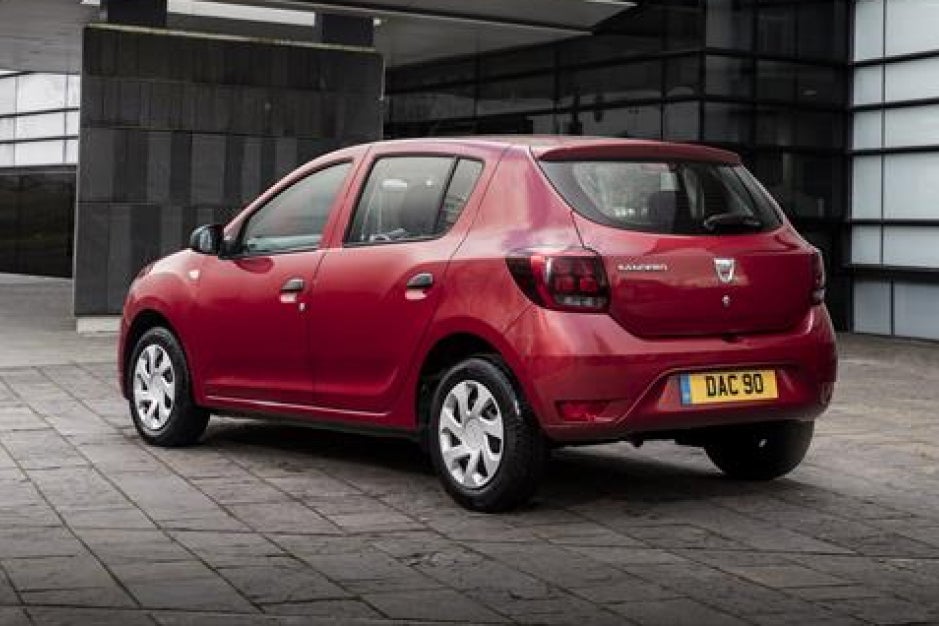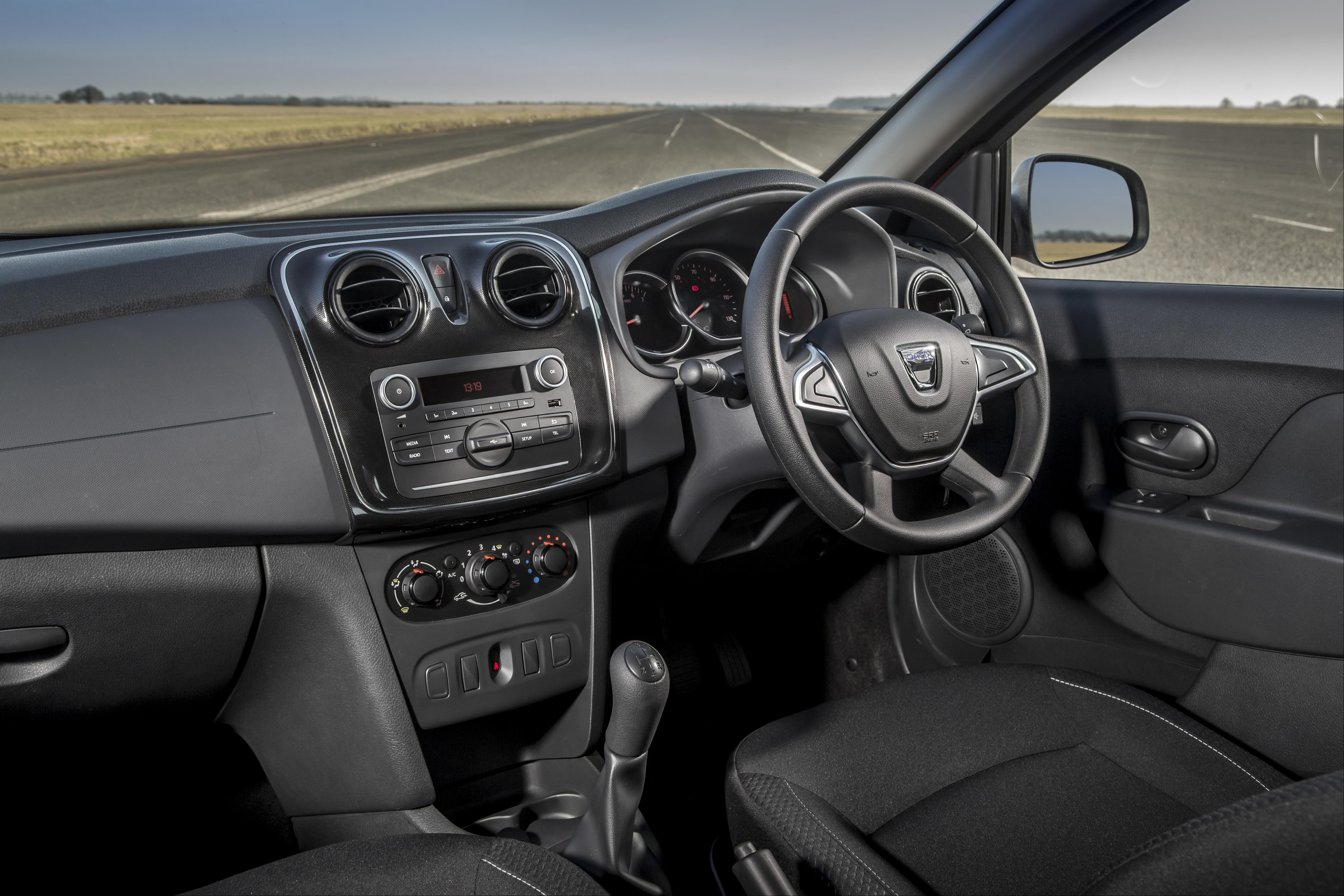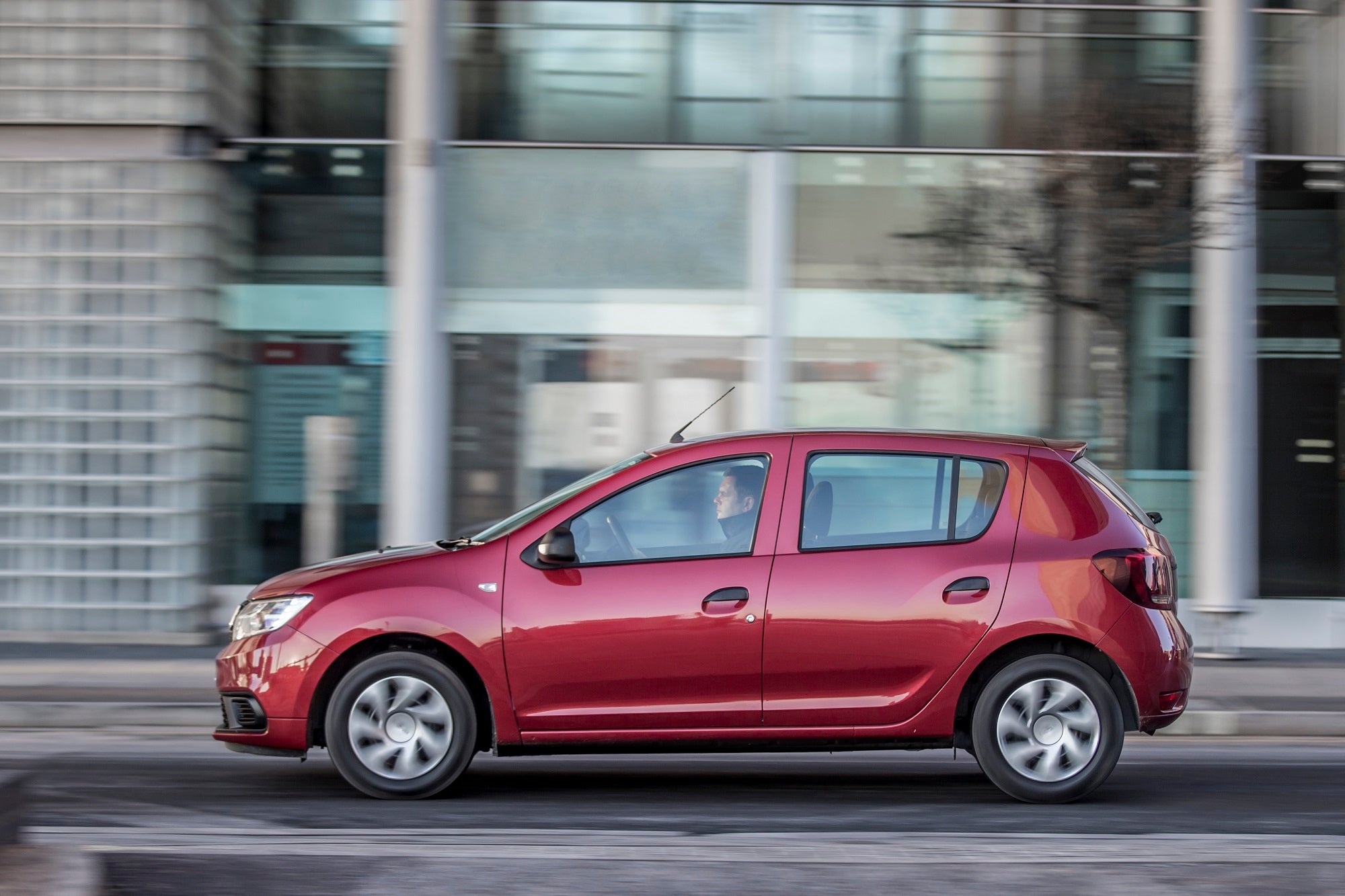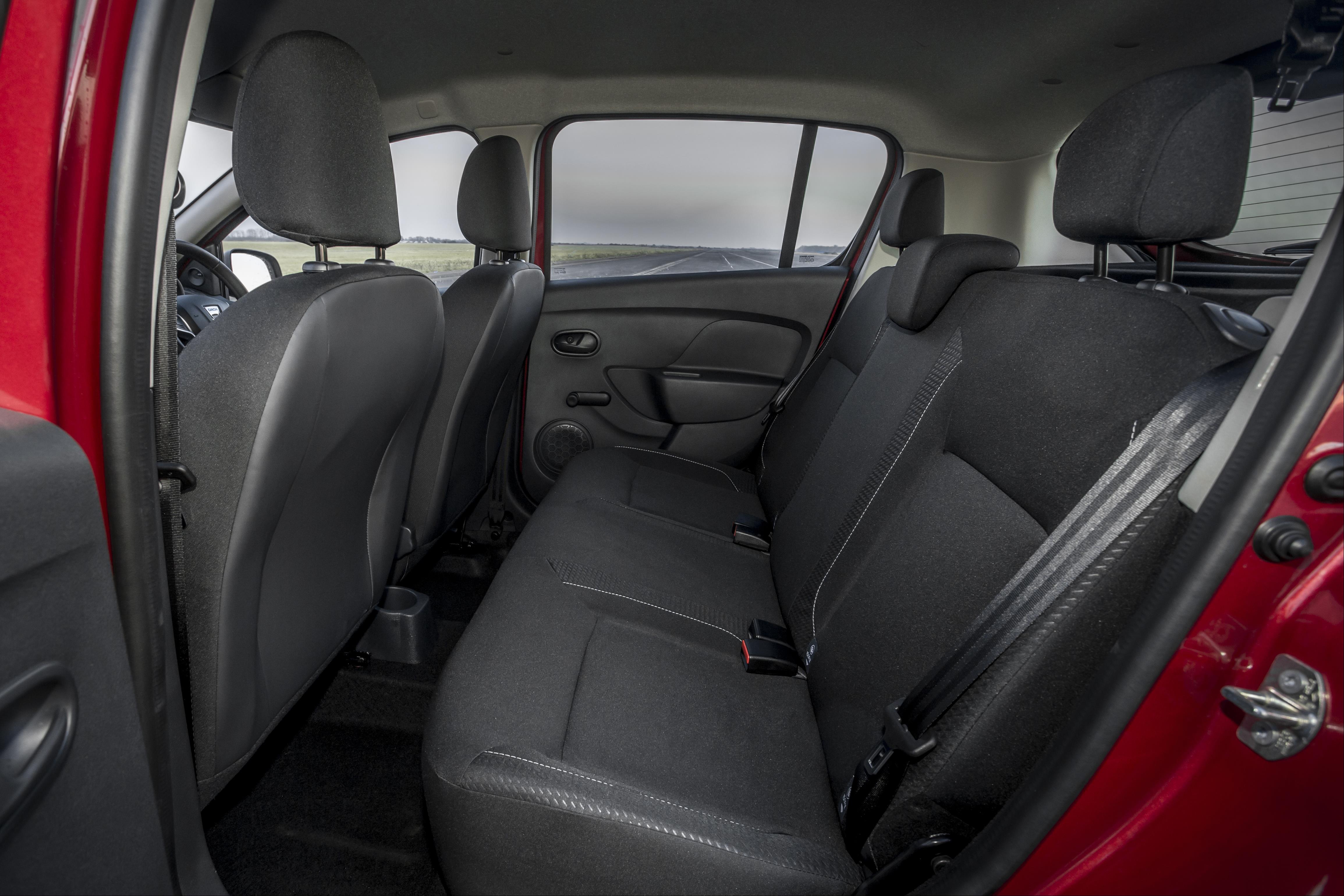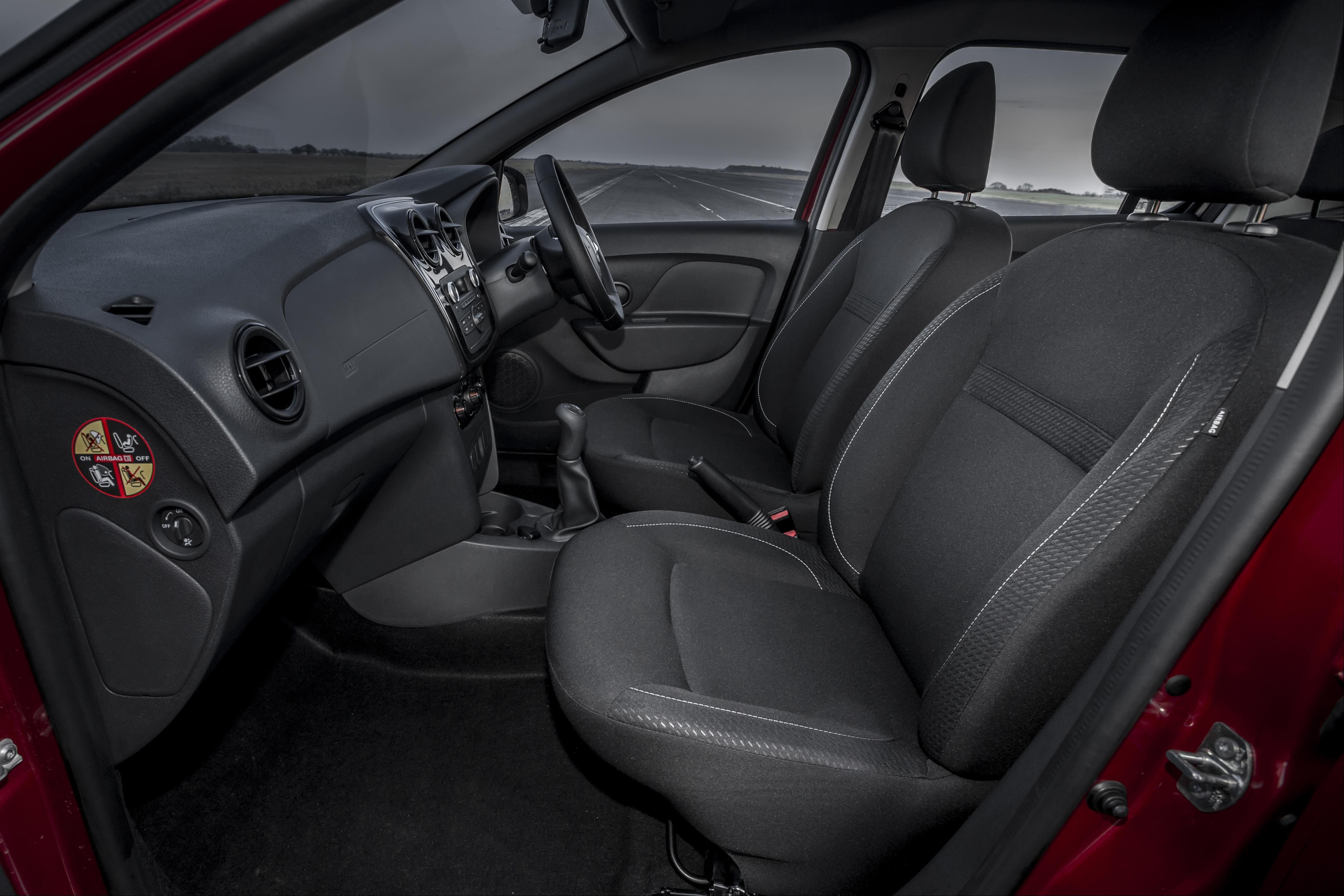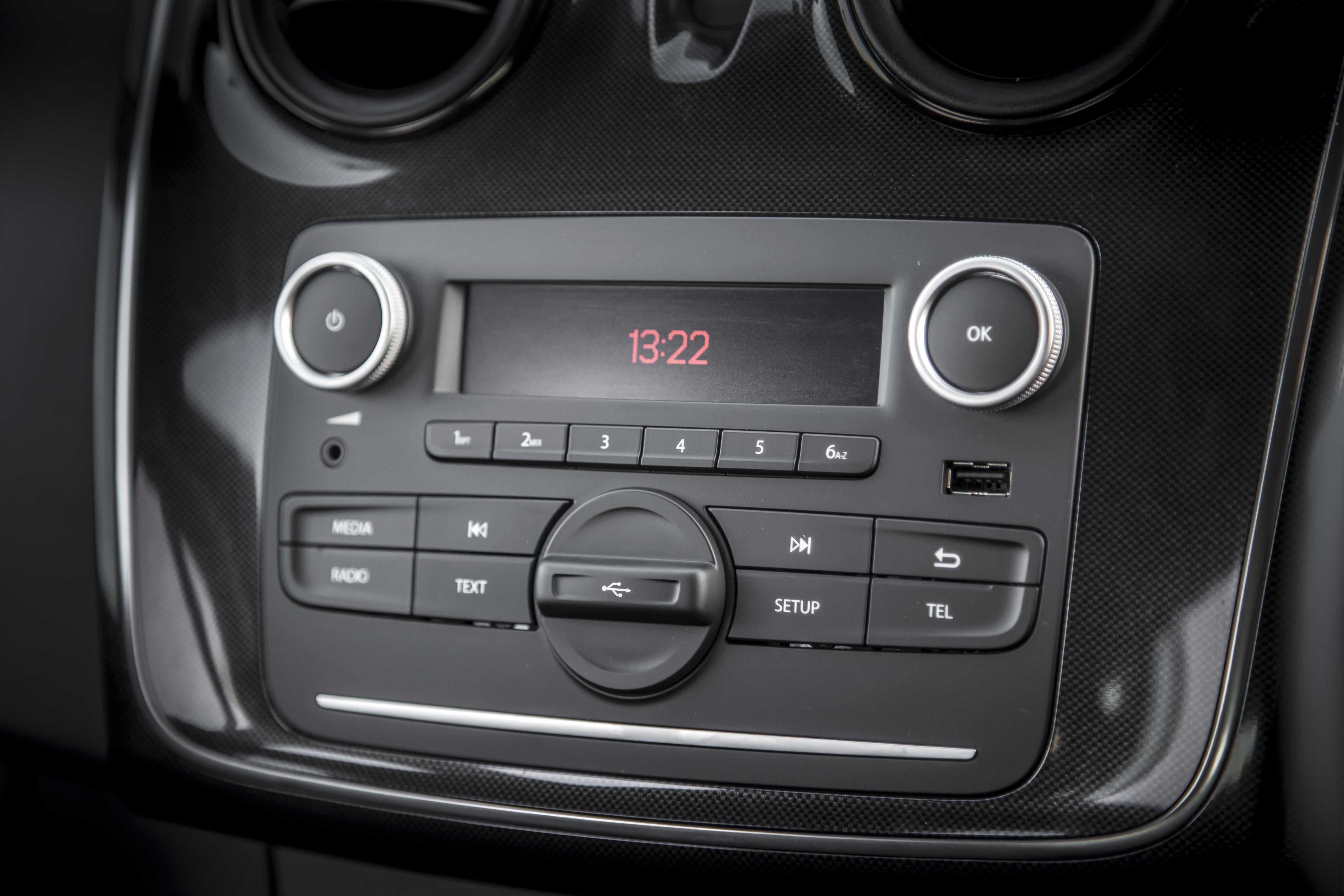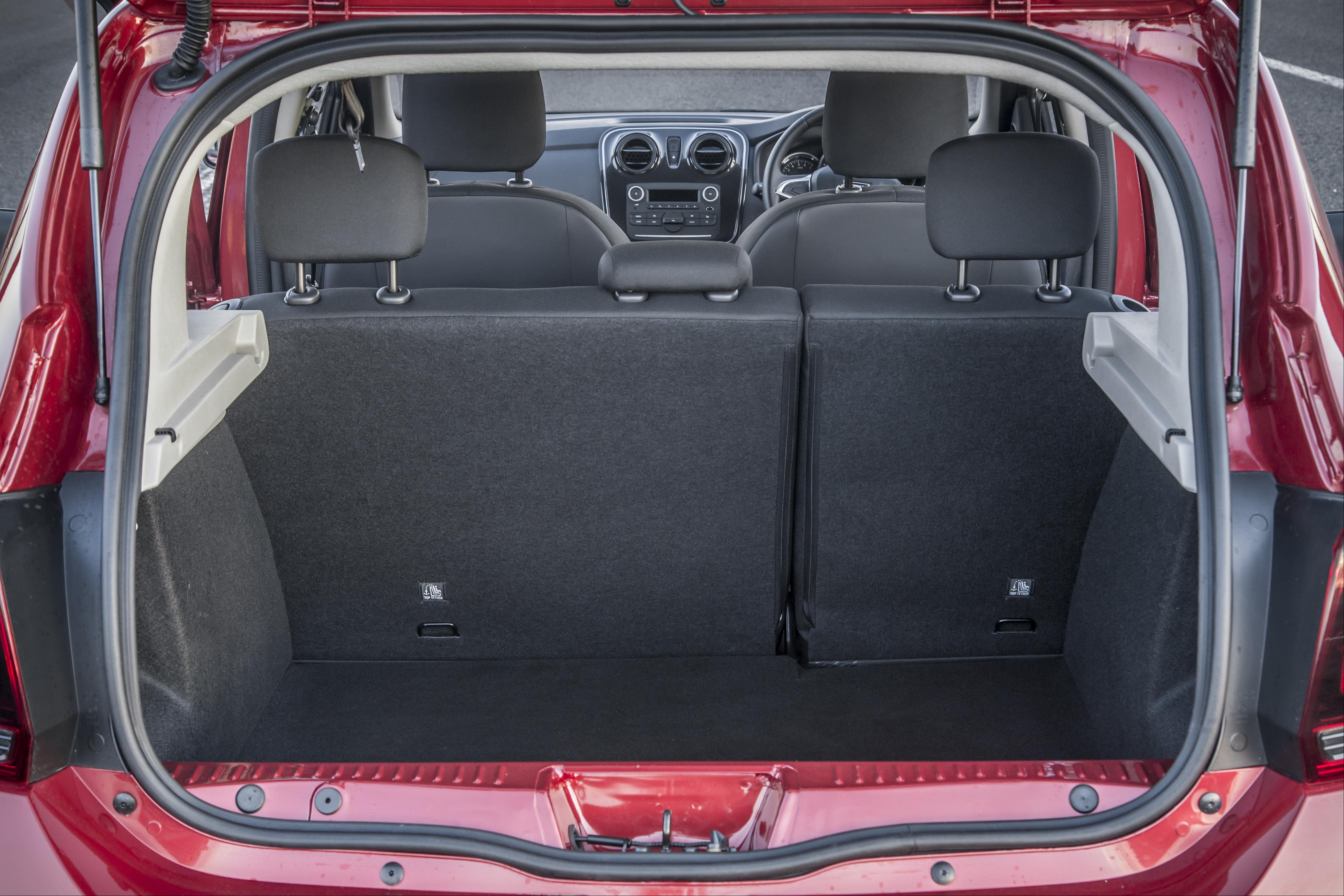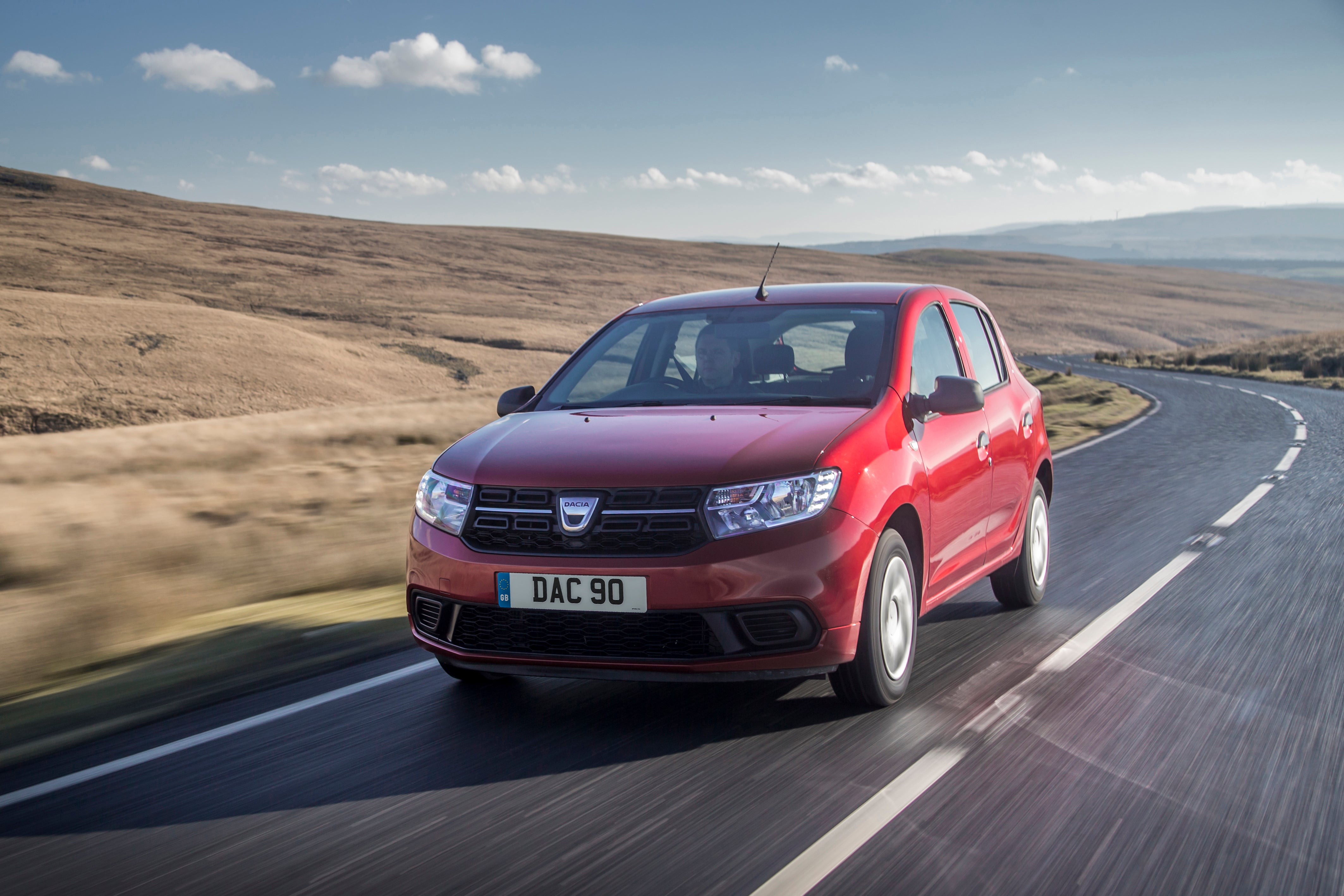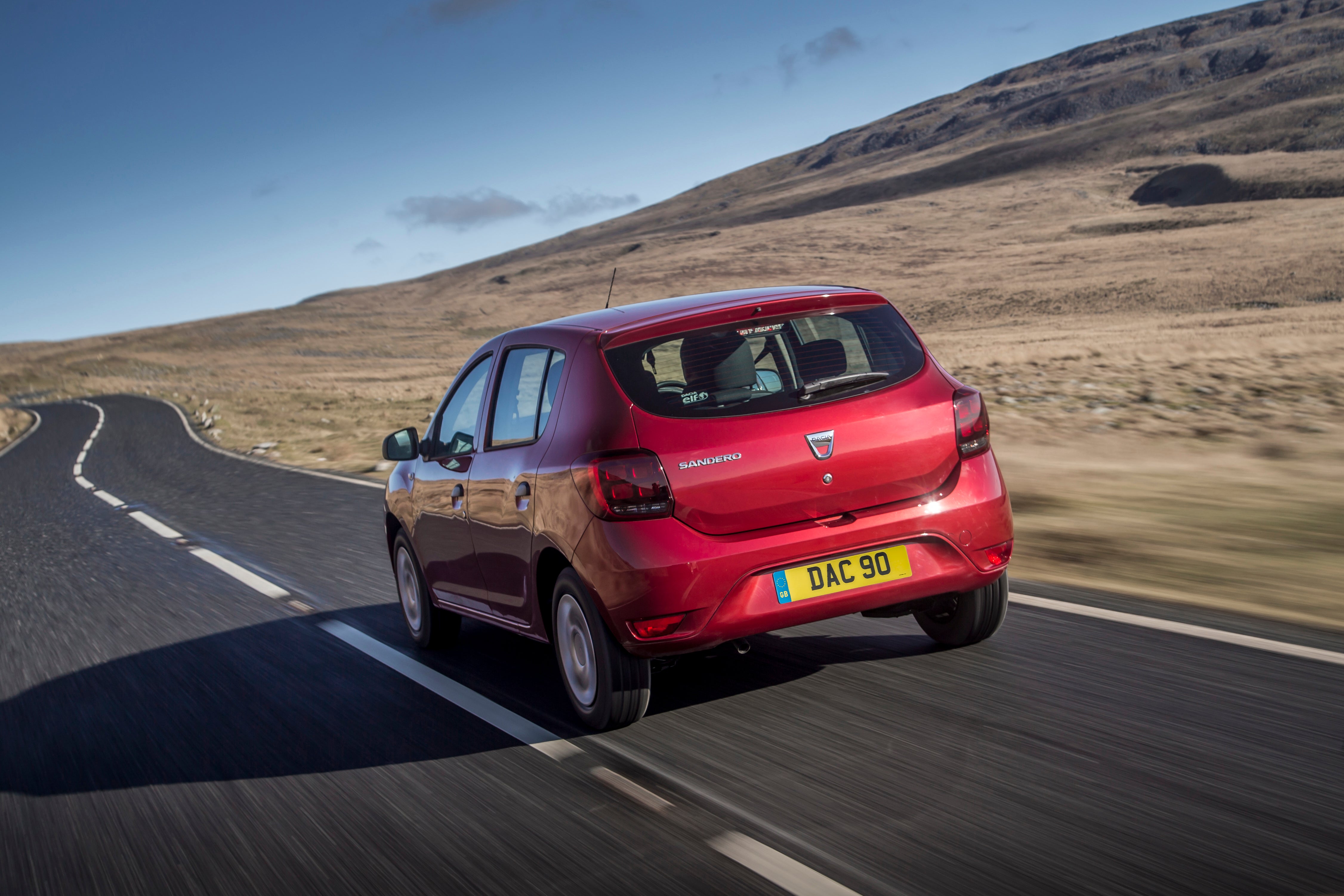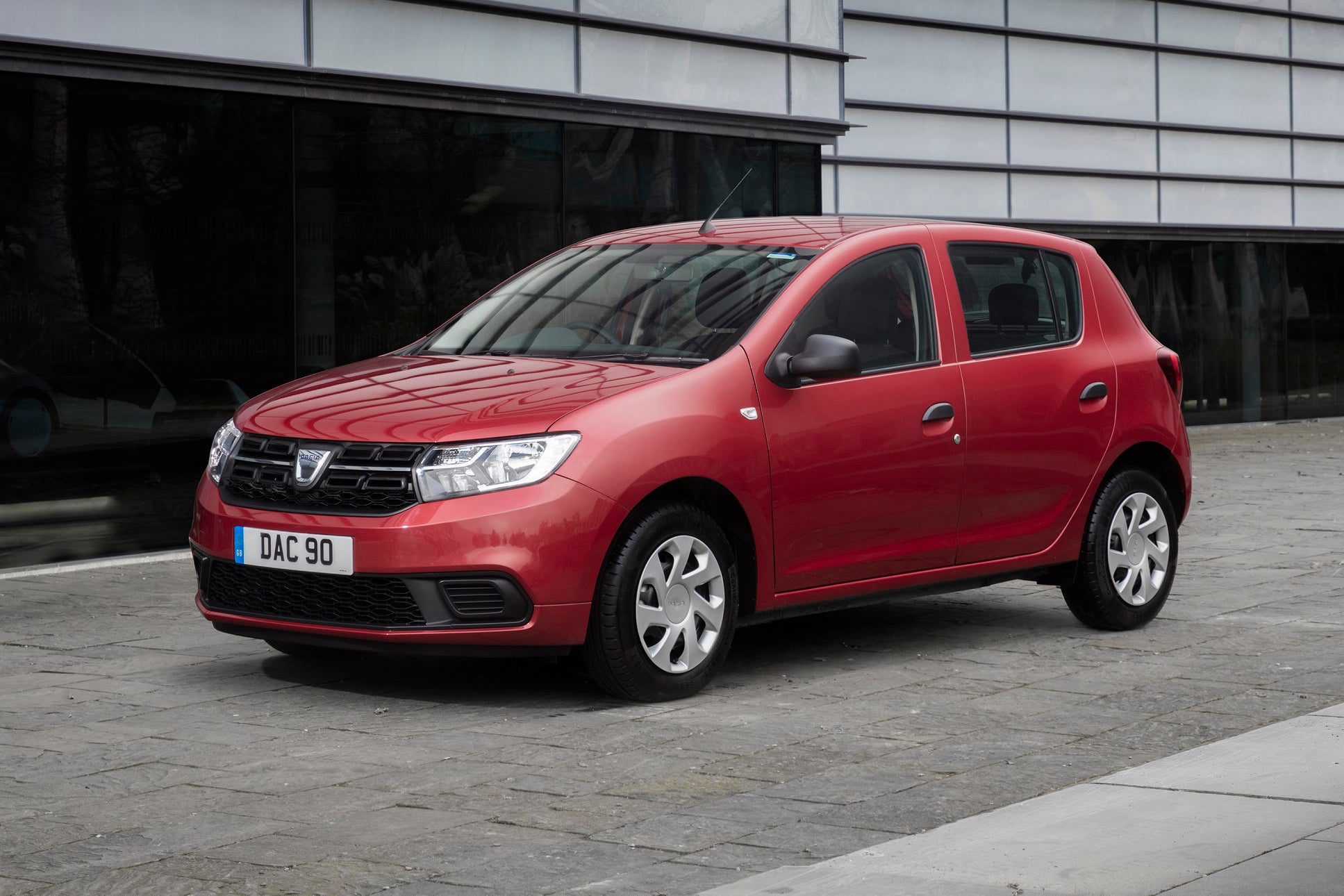 1/10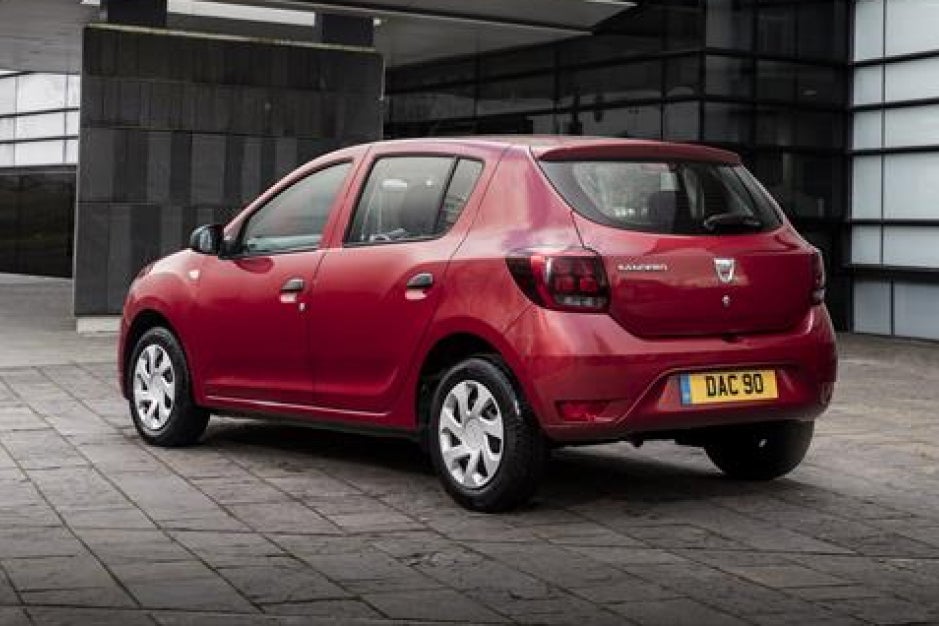 2/10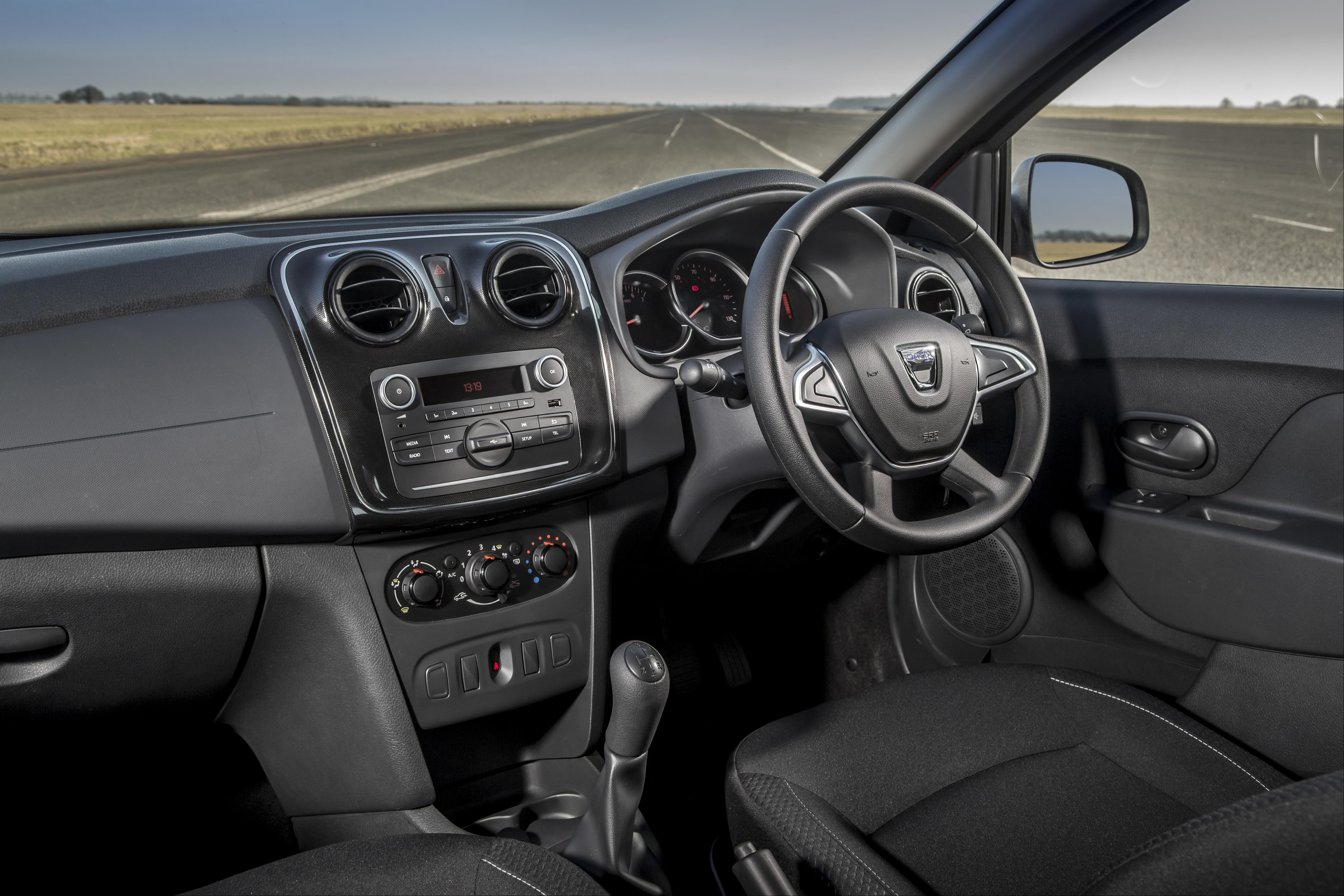 3/10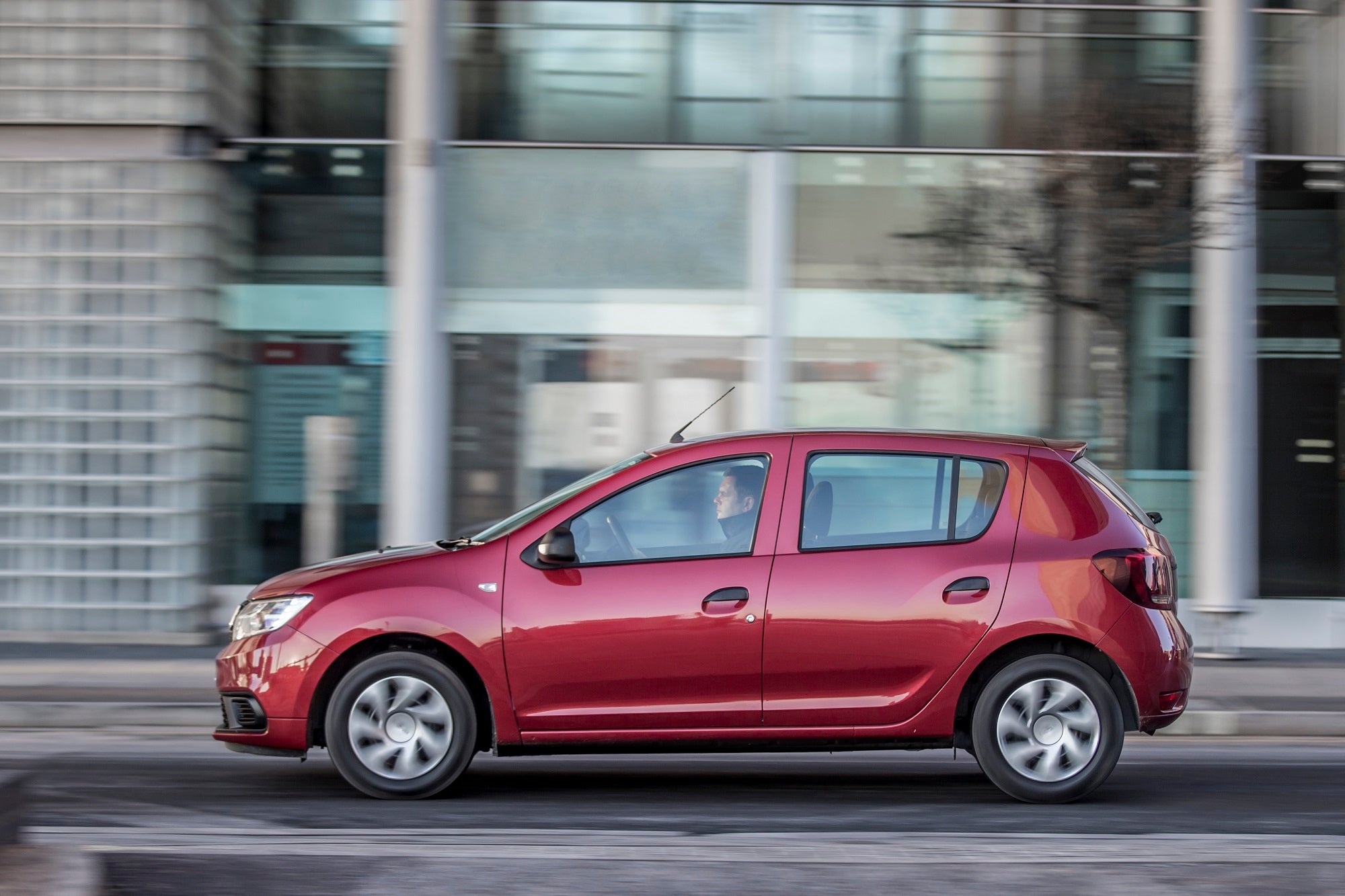 4/10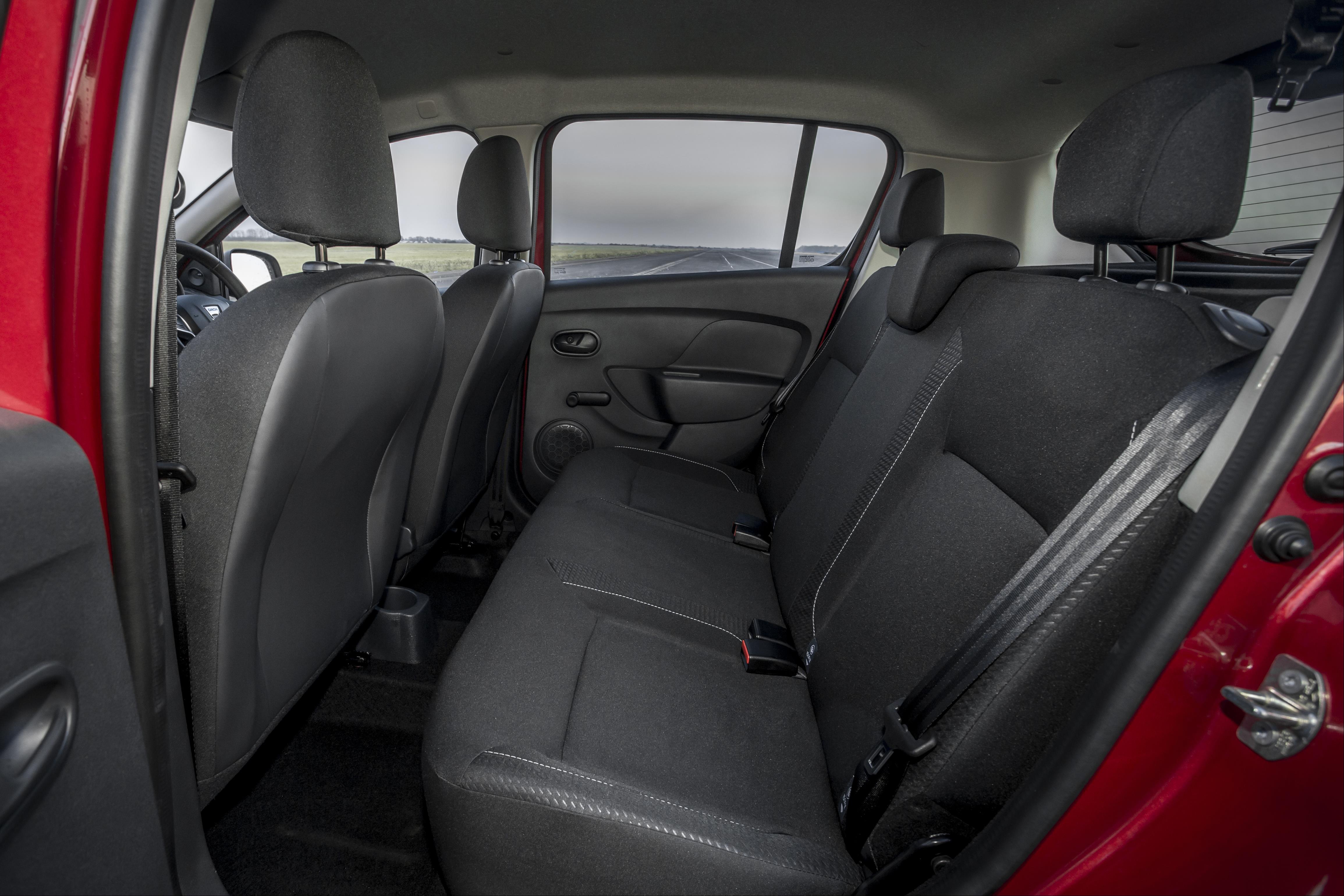 5/10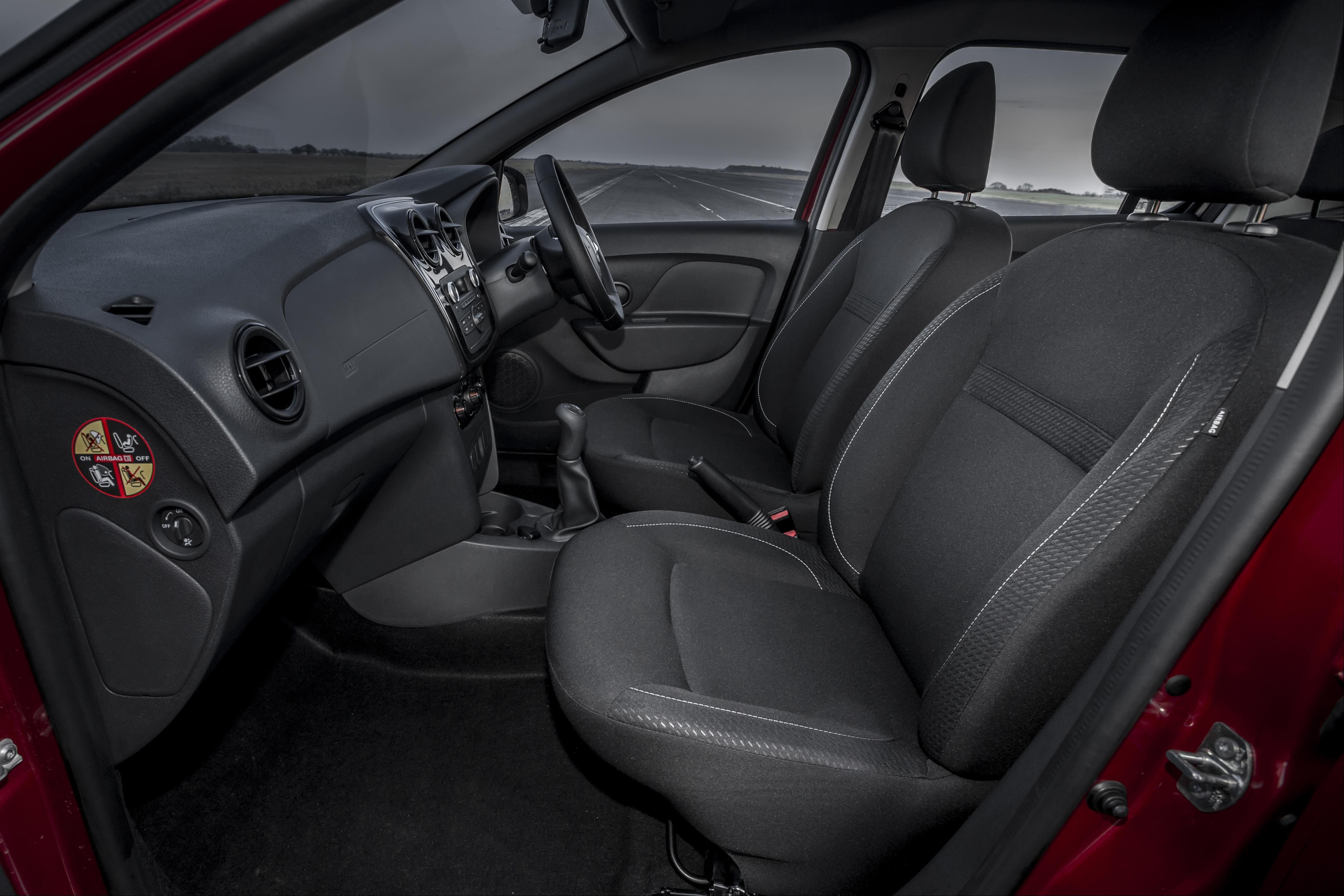 6/10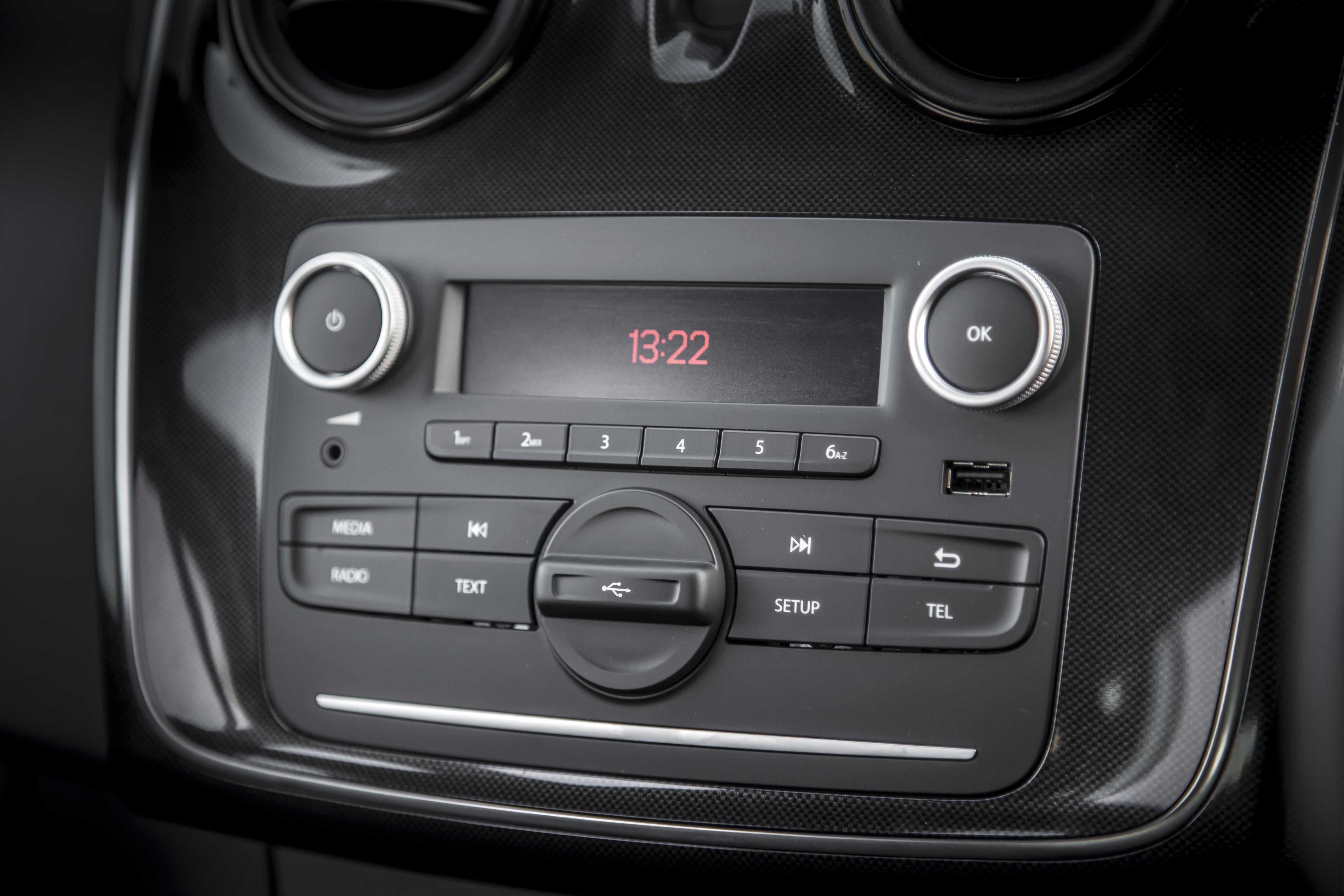 7/10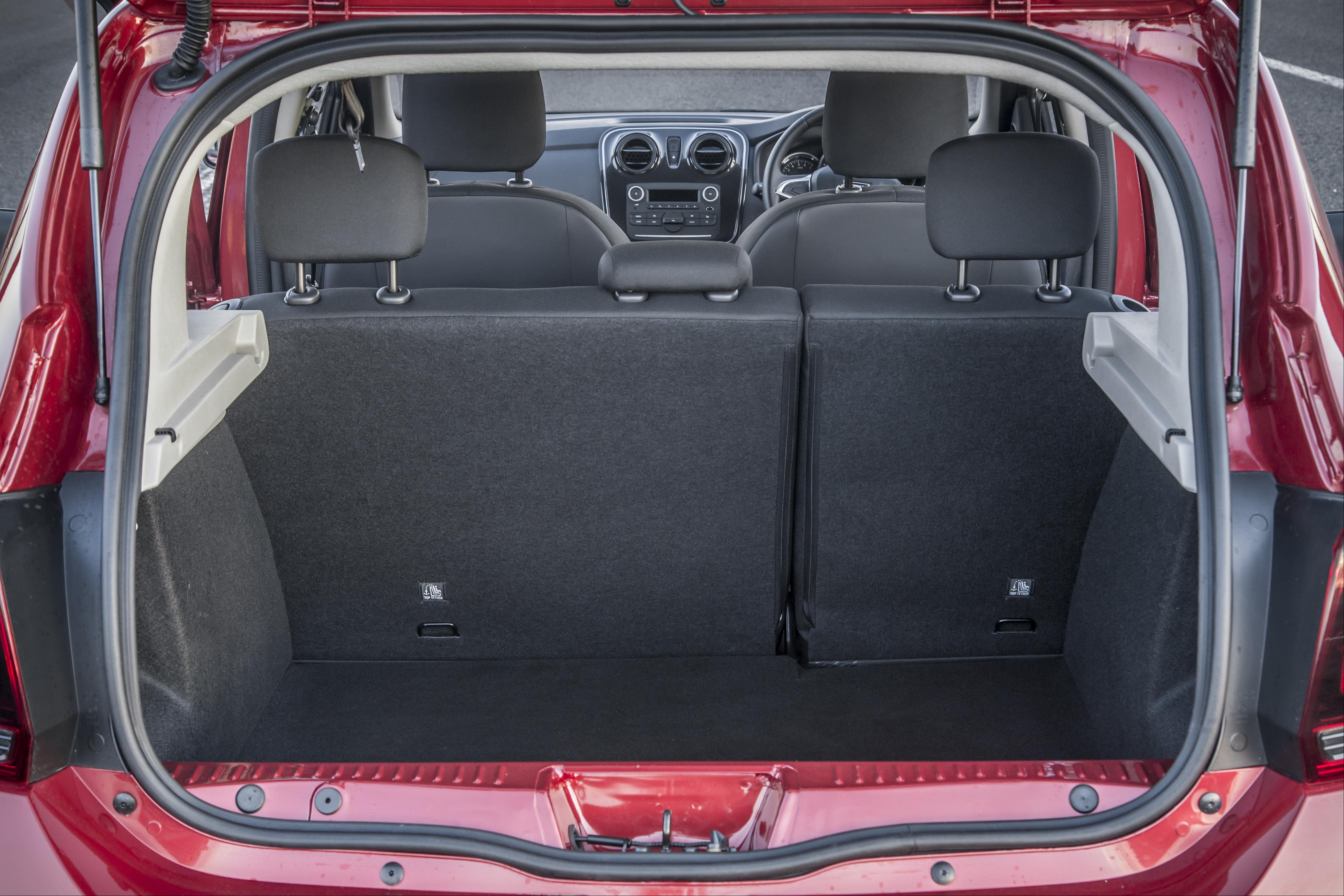 8/10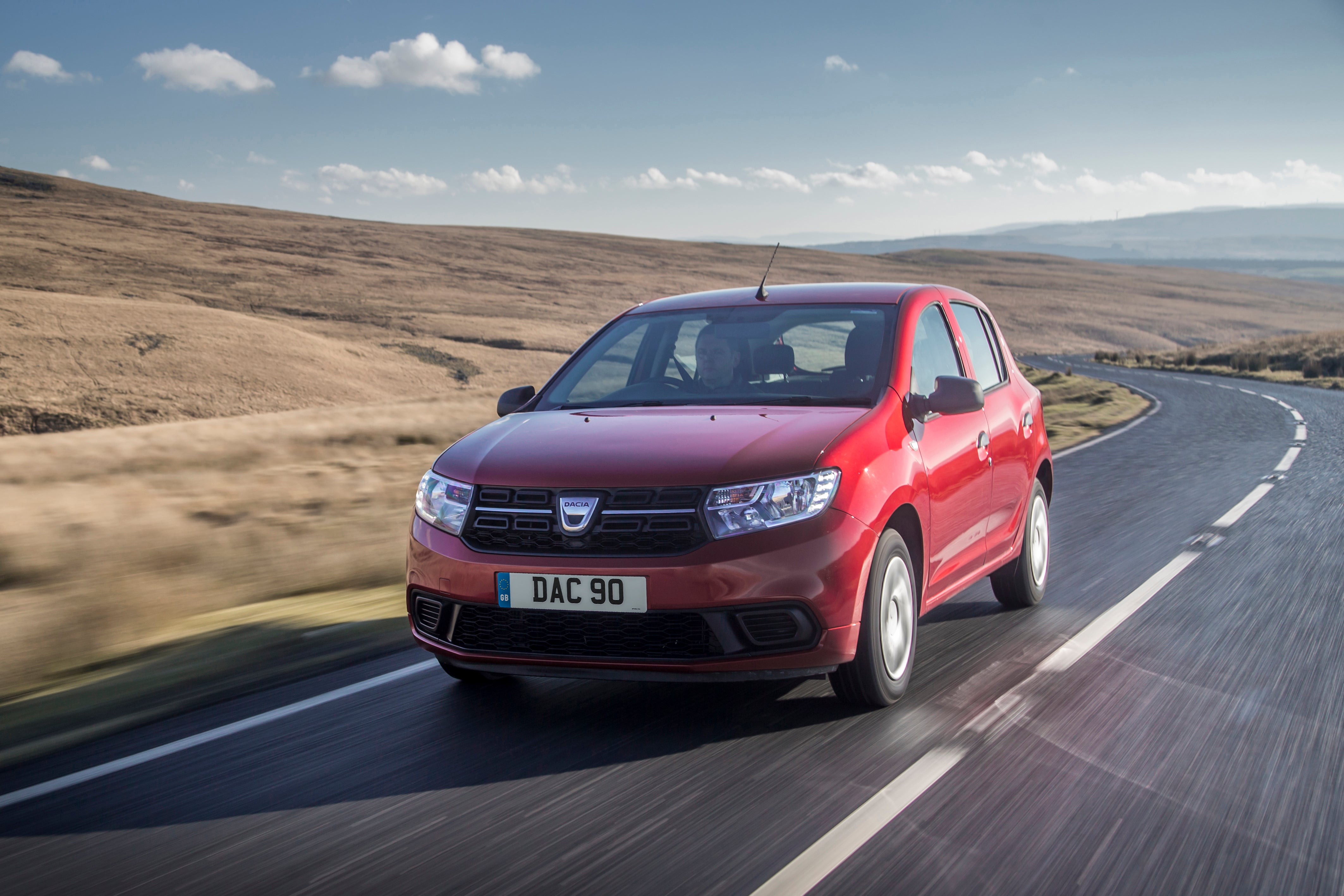 9/10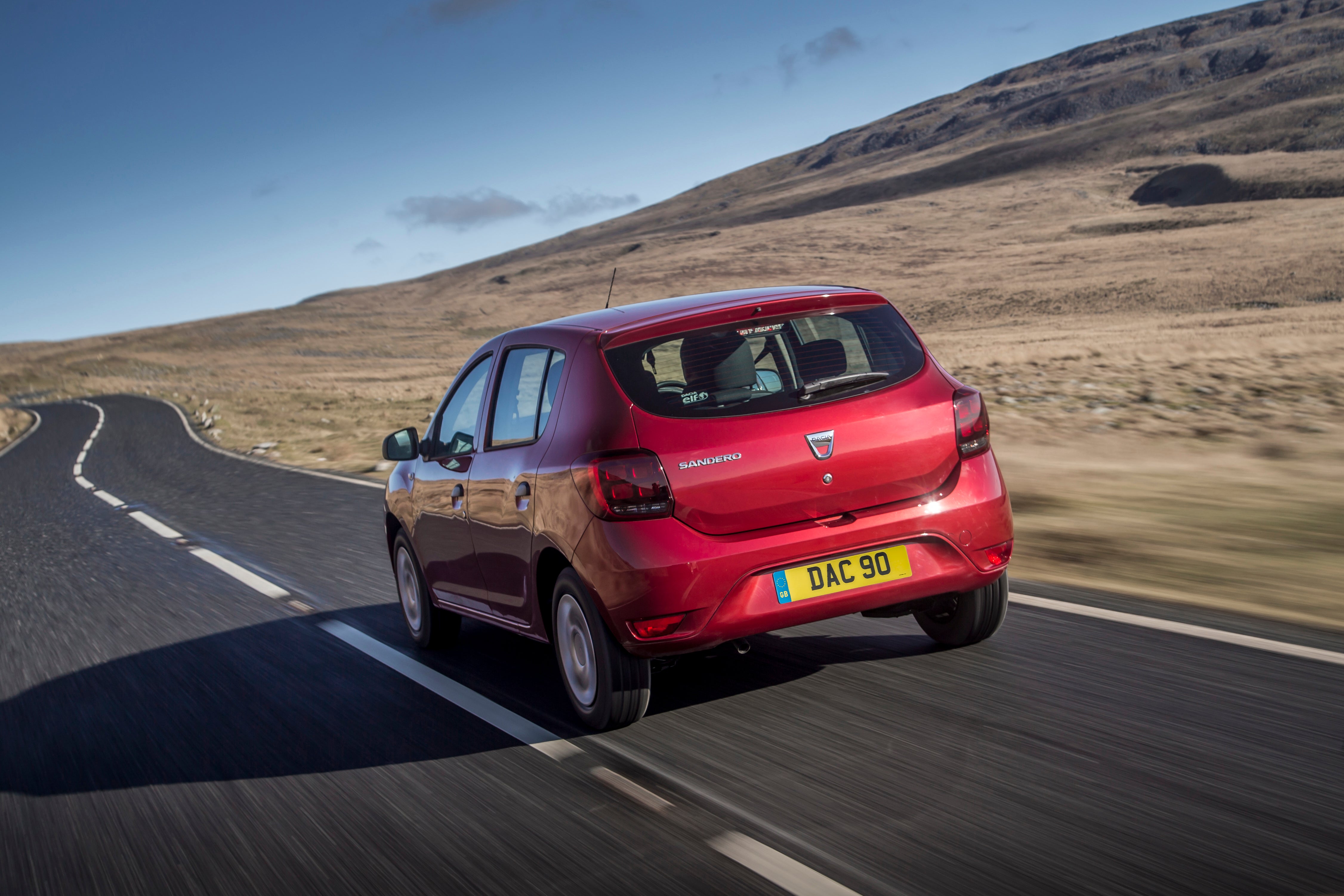 10/10
Launched in 2013

Small Hatch

Petrol, Diesel, LPG
Launch year

2013

Body type

Small Hatch

Fuel type

Petrol, Diesel, LPG

Written by
heycar editorial team

heycar rating
Cheapest new car there is
Best bits
Unbelievably cheap for this size of car
Generous interior space and a big boot
Reasonably comfortable to drive
Not so great
Interior quality is predictably low
Sparsely equipped, both on luxury and safety
Pretty noisy on the road
Read by
Overall verdict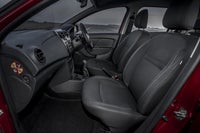 On the inside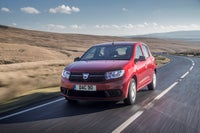 Driving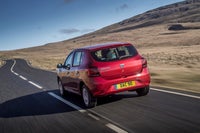 How much does it cost to run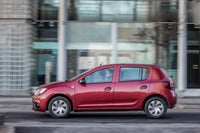 Prices, versions and specification
Overall verdict on the Dacia Sandero
"We always say that any car is a good car if it's cheap enough, and on that score the Dacia Sandero is an absolutely brilliant car. Yes, it's flawed in terms of its interior quality, its refinement and its level of luxury and safety equipment, but it's good at plenty of other stuff, and at these prices, there can be no complaints."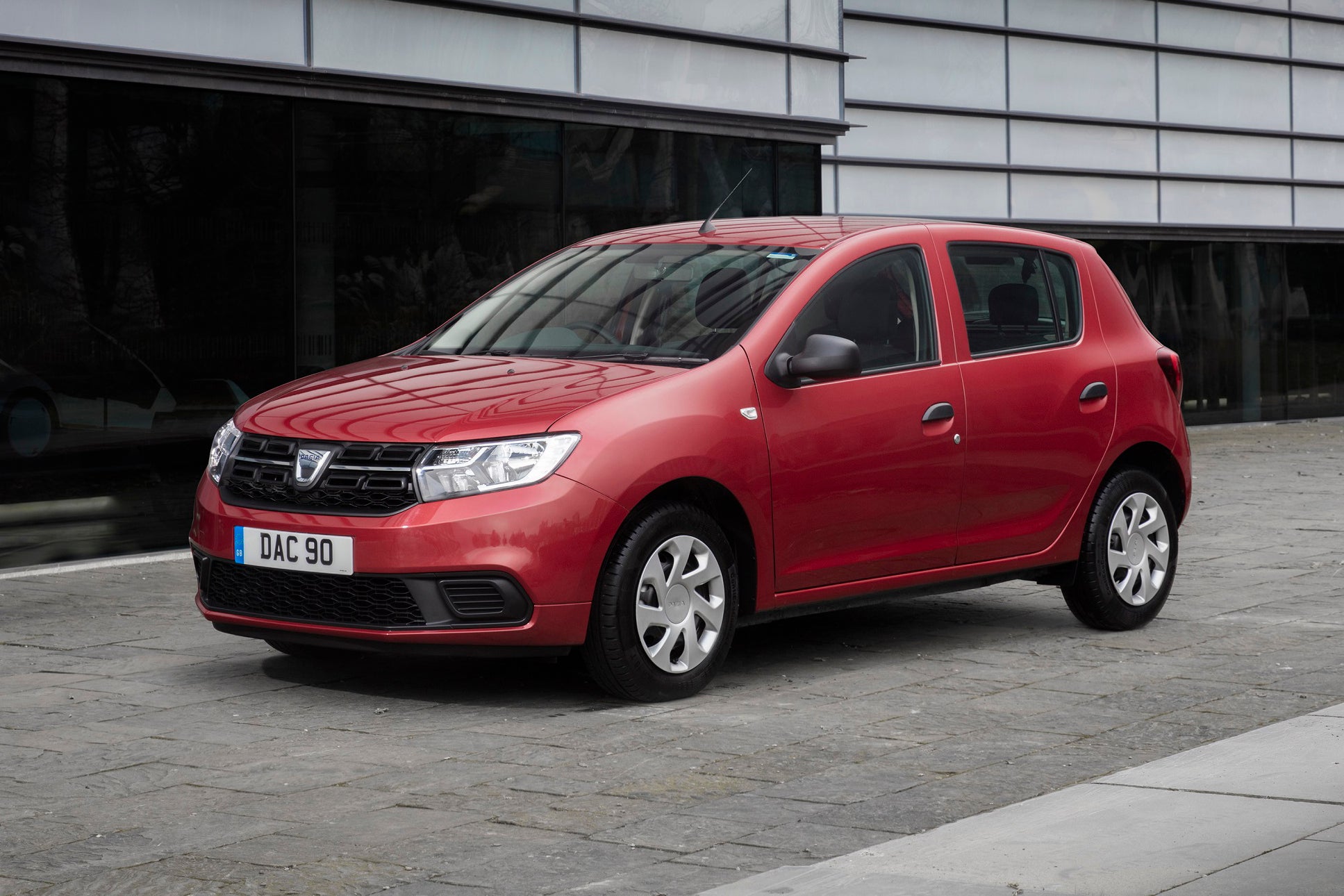 With the seemingly countless amount of makes and models on offer these days, there aren't all that many cars that have a unique selling point. And even with those that do, what that selling point is usually takes plenty of explaining, and it's usually only a technicality that nobody really cared about in the first place. Examples? Hmm, let us see.
Well, we remember Mercedes boasting that the first A45 AMG had the most powerful four-cylinder engine of all time, and Audi boasting that the latest A8 limousine was the first car capable of Level Three autonomous driving, although currently, that level of autonomy is not actually legal to use anywhere in the world. Seriously, who cares?
The Dacia Sandero, meanwhile, has a true USP, and it's one that even kindergarten kids will find it easy to understand. Ahem. The Dacia Sandero is the cheapest new car on sale. There you go. Simple.
And again, we're not talking fine margins. With prices starting at £6995 (and obviously, the used examples you can find here on HeyCar will cost significantly less still), the Dacia Sandero supermini costs at least £2500 less than any rival, and that includes city cars from the class below that are considerably smaller.
And yet, compared with other superminis, most of which cost several thousand more again, the Sandero is also bigger and roomier, with a bigger boot. The sheer value-for-money that this car represents is scarcely believable.
But how can Dacia - owned by Renault - flog this car for so little and still turn a profit? Well, a number of reasons. The mechanics on which it's based are the same as those from the Renault Clio of several years ago, so they're basic, cheap and very little had to be spent on research and development.
There are also some clear signs of cost-cutting all over the car. The interior is plasticky and unappealingly finished, on-road refinement is pretty poor and the amount of luxury and safety kit you get on most models is very low: entry-level Access models don't even have a radio for heaven's sake.
However, you might well be surprised at the number of things that the Sandero does pretty well. Not only is it cheap and practical, but it's also easy and reasonably comfortable to drive, it's easy to see out of, the engines are (just about) perky enough and do a decent job on economy, and also, the car looks the part (provided you avoid the entry-level version, that is). For a car this cheap, that's not a bad list of virtues.
Perhaps even more appealingly, though, the Sandero's unabashed no-frills approach to motoring gives the car an honest, humble, no-nonsense character that certain buyers find incredibly appealing. This is a very likeable, very charming car, and one that just about anyone will be able to afford. How's that for a USP?
If you're looking for a more rugged version, you need our Dacia Sandero Stepway (2013-) review. While if you're after the newer version, you need our Dacia Sandero (2021-) review.
Comfort and design: Dacia Sandero interior
"Getting comfortable at the wheel of your Sandero will probably prove tricky, and might just prove to be impossible. Access cars and pre-2017 Ambiance cars don't get any steering wheel adjustment or seat height adjustment, so other than sliding your seat backwards and forward, your driving position is of the like-it-or-lump-it variety. Even on the versions that do get adjustment, the steering wheel only moves up and down, not in and out, so your scope for tailoring your favoured position is very limited. The seat is quite flat and not desperately supportive, too."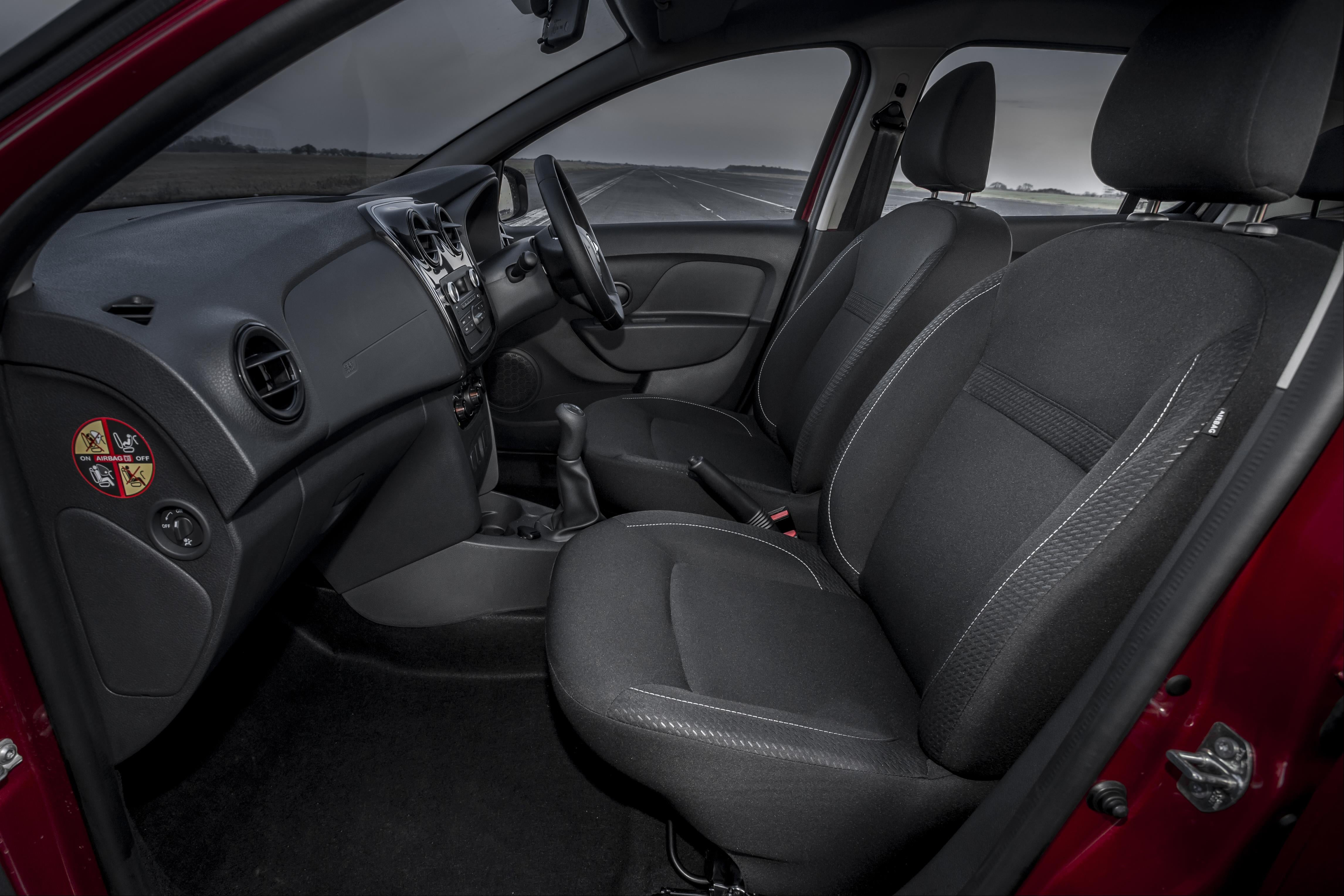 The dashboard design is very uncluttered, primarily by virtue of the fact that the car is so basic, so there aren't that many features to pack in.
As per convention, the top of the centre console houses your stereo (or a gaping recess, depending on the spec of your car), while easy-to operate ventilation controls sit underneath. Other than that, there aren't too many other buttons and switches, but some of those that are present are quite oddly placed.
Early cars had electric window switches (those that didn't have wind-up handles, that is) located on the centre console rather than the doors (they were moved later), while in cars with cruise control, the switch to activate the system was buried down next to where the window switches are/were, while the controls to operate it sit on the steering wheel.
That said, visibility is really good in all directions, thanks to big window and thin window pillars at both ends of the car. Only the range-topping Laureate trim gets rear parking sensors, though, and only then on cars built in 2017 or after.
Handling and ride quality: What is the Dacia Sandero like to drive?
"The Sandero's suspension isn't awfully sophisticated, and as such, it doesn't feel awfully sophisticated on the road. The nature of the surface beneath you often makes itself known. That said, because the suspension is quite soft, it actually does a half-decent job of taking the pain out of lumps and bumps."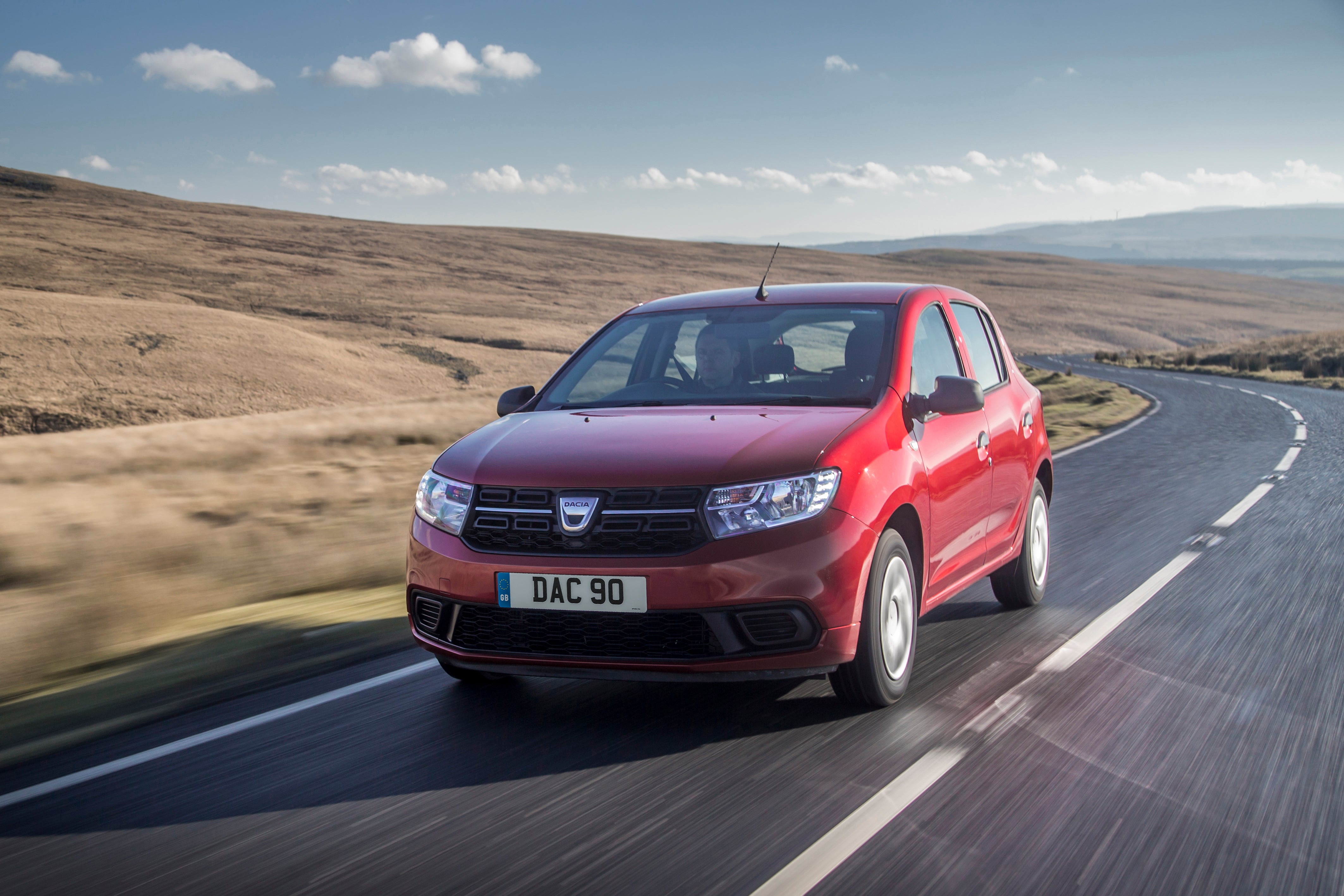 Ripples and ridges don't jiggle you about unduly, and the sting is taken out of potholes pretty effectively. Not the most comfortable car you'll ever drive by any means, but certainly not the worst, either, and better than you might expect.
The soft suspension does give the handling a rather roly-poly nature, with quite a lot of body lean to be felt in bends. The steering is pretty slow, too, so you have to give the wheel a good old tug to change direction, and well in advance of when you want the nose of the car to turn. However, grip is pretty decent, and the car stays predictable and secure in corners.
MPG and fuel costs: What does a Dacia Sandero cost to run?
"Early Sanderos, like every other car at the time, had their fuel economy measured by the old NEDC testing standards."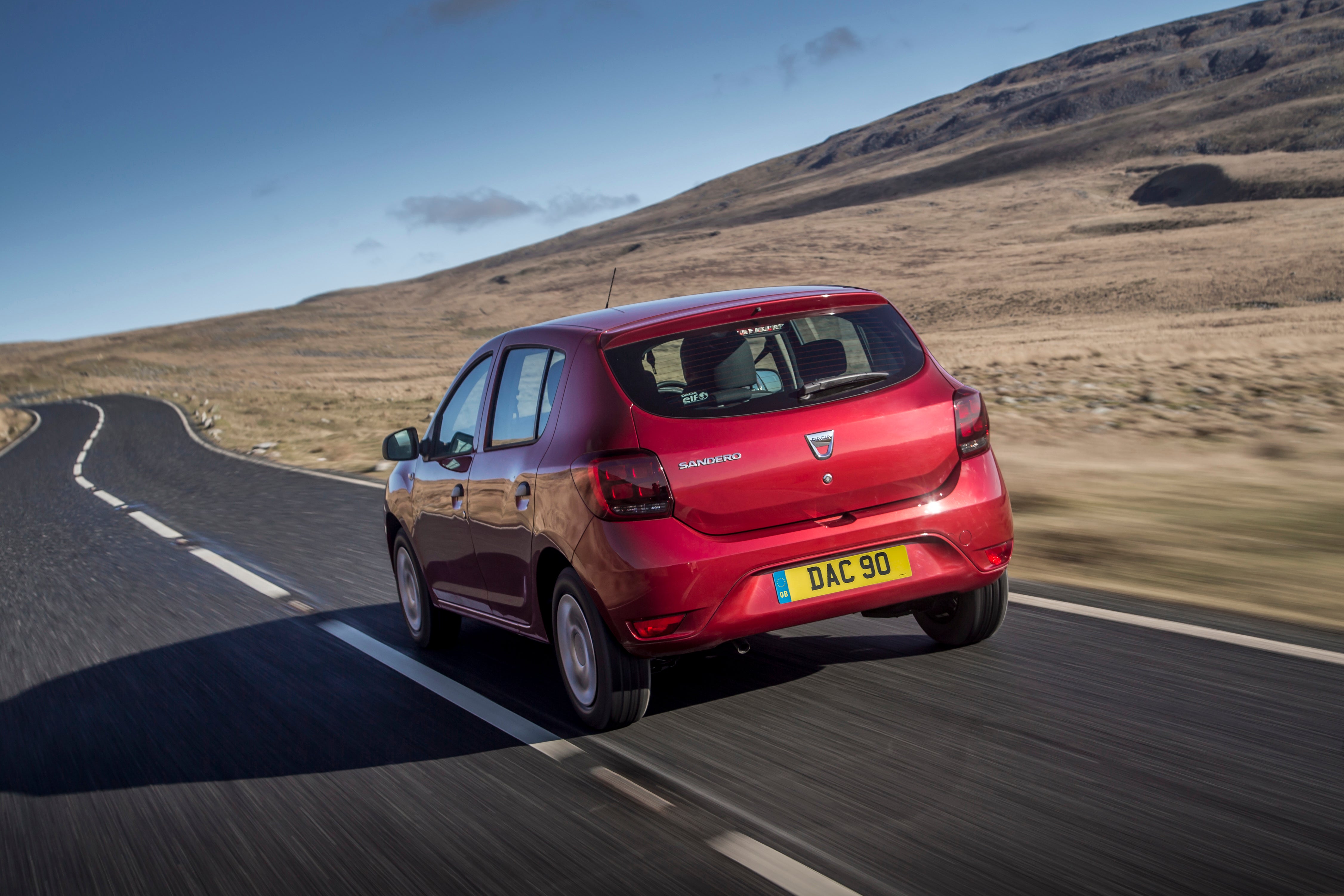 Those tests indicated that the 1.2 was the thirstiest version with an average return of around 48mpg, while the 0.9 turbo did better with 54mpg and the diesel aced them both with 74mpg. Later on, a new testing procedure known as WLTP was brought in to better reflect real-world driving, and figures for all cars tumbled.
The diesel's figure slipped to 62mpg, and the 0.9's to 45mpg, while the figure for the new 1.0-litre engine was pretty much the same as its fellow petrol engine's. However, while these figures should be more representative, they're still laboratory figures, so matching them in reality will still be difficult.
How much should you be paying for a used Dacia Sandero?
"When the Sandero first went on sale, the entry-level version, the 1.2 75 Access, famously cost £5995, making it the cheapest new car in Britain. At the time of writing, the starting price had gone up to £6995 (that's inflation for you) for the 1.0 SCe 75 Access, but that's still hardly bank-breaking stuff."
Our recommended version, the 0.9 TCe 90 Essential, would've set new-car buyers back £8795, while the most expensive version weighed in at £10,295 for the TCe 100 Bi-fuel Comfort. Compare these with prices for pretty much any rival, so-called budget ones included, and they're thousands less.
Obviously, used buyers will pay a lot less than these already incredibly low prices, and despite the fact that the Sandero actually holds onto its value really well, you'll still pay less for a three-year-old one than you will for any rival. Our listings show plenty of examples for around the four grand mark, and these are a mixture of early Laureates and later Ambiance and Access cars.
Ready to get your top quality Dacia Sandero?
All cars come with a warranty
Selected dealers only
All quality checked
Buy online
Dacia Sandero
1.5 Blue dCi Comfort 5dr
Pentagon Subaru Lincoln

Lincolnshire, LN24LD
PCP: £170.63/mo
Representative example: Contract Length: 36 months, 35 Monthly Payments: £170.63, Customer Deposit: £1,394.00, Total Deposit: £1,394.70, Optional Final Payment: £3,401.00, Total Charge For Credit: £1,469.75, Total Amount Payable: £10,767.75, Representative APR: 8.9%, Interest Rate (Fixed): 4.38%, Excess Mileage Charge: 4.7ppm, Mileage Per Annum: 10,000
Dacia Sandero
0.9 TCe Laureate 5dr
Peter Vardy Vauxhall Kirkcaldy

Fife, KY13LT
PCP: £117.90/mo
Representative example: Contract Length: 36 months, 35 Monthly Payments: £117.90, Customer Deposit: £1,012.00, Total Deposit: £1,012.50, Optional Final Payment: £2,846.44, Total Charge For Credit: £1,235.44, Total Amount Payable: £7,985.44, Representative APR: 9.9%, Interest Rate (Fixed): 9.9%, Excess Mileage Charge: 1.85ppm, Mileage Per Annum: 10,000
Is the Dacia Sandero right for you?
If you want the cheapest car you can possibly get, then yes. If you want that car to be bigger and roomier than most rival cars costing many thousands more, then absolutely. That's precisely what the Sandero gives you. Yes, you have to make sacrifices as a result. After all, you don't get something for nothing in life.
The driving experience is rough and ready, the interior feels cheap and the level of standard equipment - in terms of both luxury and safety - is sparse on most versions. However, given its incredibly low price, you might well be astonished at how many things the Sandero does surprisingly well.
What's the best Dacia Sandero model/engine to choose?
The entry-level Access-trimmed Sandero may be the cheapest new car on sale in Britain, but it'll be way too basic for most people. No air-con, no remote locking, no electric windows, not even a radio. It also comes only with white paint and black plastic bumpers, making it look like something that United Nations troops would roll around in.
The second-level trim - named Ambiance or Essential depending on how old the car is - doesn't cost too much more, but makes life a lot more comfortable. Most of the missing items from the Access are accounted for, body-coloured bumpers mean it looks like a proper car, and it's still cheap as chips.
We wouldn't blame you for upgrading to the top trim (Laureate or Comfort) for a few more goodies, but that does add a fair bit to the price, although it's still hardly pricey. Of the engines, we'd forego the entry-level petrol and head straight to the turbocharged 0.9 with 90PS for its superior pull and economy. The diesel's good, too, but more expensive to buy.
What other cars are similar to the Dacia Sandero?
Good question, mechanically, the Sandero is very similar to the Renault Clio of a few generations ago, because even today, it runs on the same ageing oily bits. That's part of why it's so cheap. Otherwise, there's not a whole heap like it. It's priced more aggressively than most city cars which are much smaller, yet it's bigger than most supermini rivals which are also considerably more expensive. Other 'budget' hatches include the MG3, the Kia Rio and the Suzuki Swift, but none of them can get anywhere near the Sandero on price.
Quality and finish
This is probably the most obvious area in which a budget car will require sacrifices, and that's certainly true of the Sandero. You won't find any tactile soft-touch surfaces or jazzy chrome or piano black trims, just a vast expanse of grey plastic that's hard, scratchy, shiny, and generally not very appealing.
Peer into the bottom of the cupholders and door pulls, and you'll also find a few exposed screw heads, while if you concentrate really hard, you can make out the outline of the passenger side airbag unit through the dashboard.
The loftier trims do try and perk things up with some additional trim pieces, but it doesn't do much to elevate the feeling of quality. The leather steering wheel in top trim cars helps a smidge, but that's about as snazzy as it gets. While the interior feels undeniably low-rent, though, we'd say that's entirely forgivable given the price of the car. Moreover, it even manages to give the car a kind of honest, no-nonsense charm. Everything seems solidly put together too.
Infotainment: Touchscreen, USB, nav and stereo in the Dacia Sandero
If you go for the entry-level Access car, you basically get no infotainment at all. There's not even a radio, but a big rectangular hole in the middle of the dashboard to remind you of what you're missing. Second-level cars (Ambiance or Essential, depending on their age) gain a stereo with FM/AM radio (later Essential cars also got DAB), CD player, a USB socket, aux-in socket, Bluetooth and fingertip controls on the steering column. It's all pretty straightforward to use, if rather basic.
The Laureate trim gave your stereo the ability to play MP3 CDs, but more interestingly, it also offered you the chance to add a 7.0-inch touchscreen with sat-nav for a couple of hundred quid. This system became standard on the top model in 2017, and during the 2019 facelift, Apple Carplay and Android Auto were added. Again, the system is easy to use, helped no end by how basic it is, also the menus are logical and the graphics are clear. Just don't go expecting anything flash in the way of animations or functionality.
Space and practicality: Dacia Sandero boot space
One of the Sandero's big trump-cards, this. It might be the cheapest supermini on sale, but it also happens to be one of the biggest. Whether you're in the front or the back, you'll enjoy interior space that's among the best-in-class.
The rear seats have stacks of headroom and legroom, and while shoulder room will still be tight when carrying three across the rear bench, that's also the case in all the Sandero's rivals. What's more, the Sandero's relatively wide middle seat and low transmission tunnel will make life more comfortable for whoever winds up in the middle. The boot is just as impressive for size, comfortably outdoing most rivals on capacity.
There's a bit of a lip to negotiate, and when you fold down the 60-40 split rear seats, your load area is both stepped and slightly sloped. There's no adjustable load floor to lessen the effect, either, or anything else that's remotely clever about the space for that matter: the jack is simply lashed to the side wall of the boot, for example. But come on, at this money, what do you expect.
What engines and gearboxes are available in the Dacia Sandero?
Early cars came with a choice of two petrol engines and one diesel, all sourced from parent company Renault. The entry-level petrol was a four-cylinder 1.2 with 75PS, and at town speeds, it managed to pull you around with a reasonable amount of purpose. Faster roads and motorways were a bit more of a challenge: you could just about keep up with the ebb and flow of your fellow road-users at 70mph, but you'd have to plan ahead and do plenty of chopping and changing with the notchy manual gearshift.
The other petrol, a turbocharged 0.9-litre three-cylinder unit with 90 PS, was much better. Its power advantage was only slight, but it had a lot more torque, and delivered it much lower down the rev range.
This meant that acceleration came to you much more easily, so you didn't have to thrash the engine anywhere near as hard to get going, and it was far more comfortable with motorway duties. The 1.5-litre diesel, meanwhile, felt even brawnier, with an even more generous slice of low-end grunt. What's more, it was capable of a surprisingly strong turn of pace when the need arose.
Later on, the 1.2 was replaced by a more efficient 1.0-litre engine, again with 75PS. In truth, it was very similar in character, performing fine at town speeds and struggling more with motorways. And, leter still, the diesel was discontinued. In 2020, a 100PS bi-fuel version was introduced which ran on both petrol and LPG (Liquid Petroleum Gas), but we haven't had the opportunity to try it yet.
Refinement and noise levels
It probably won't be a colossal surprise that the Sandero struggles a bit in the area, given the unsophisticated nature of its mechanical bits and bobs. Both the 1.0-litre and 1.2-litre petrol engines need working very hard when you need to pick up the pace, and they get pretty vocal when you do so.
The 0.9 turbo dishes out its power more readily, making it a more steeled and relaxed companion as a result, but it still gets pretty noisy and buzzy when you work it hard and the power delivery is often a little bit stuttery. The diesel engine is the most relaxed of the lot, but there's still a fair amount of diesel clatter to be heard, and vibration to be felt for much of the time, and it gets pretty raucous with a few revs on. The gearshift is pretty notchy and imprecise on all versions too.
The cabin also feels quite open to the elements. You're subject to a fair amount of wind noise and road noise on the motorway, and the suspension makes itself heard as it goes about its business.
Safety equipment: How safe is the Dacia Sandero?
This is another of the areas in which you have to make sacrifices for that low pricetag, and if anything, it's the hardest one to justify. The level of safety equipment you get is abnormally low, with four airbags, electronic traction and stability systems, anti-lock brakes and a couple of ISOFIX child seat mounting points, but that's about it. There's certainly none of the cleverer stuff like automatic emergency braking or lane keeping assistance.
The car did manage a four-star (out of five) rating in Euro NCAP crash tests, but that was way back in 2013 when the tests were much easier than they are now, so the result would probably be lower if the car were tested today. Indeed, the Dacia Logan, which mechanically is pretty much identical to the Sandero, was tested in 2014, and only scored three stars.
Tricky one, this. Safety equipment is one of those things that you hope you'll never need, so you might be tempted to make the sacrifice in order to get such a cheap car. However, we can't help thinking that when you're hurtling towards a wall with your family in the back, you'll probably start to wonder whether the saving was really worth it.
Insurance groups and costs
Buying a cheap car is no good if it's ruinously expensive to insure: just ask the Suzuki Swift. Thankfully, the Sandero doesn't share its Japanese colleague's propensity for high premiums. Groupings range between 2 and 12, and when 1 is the cheapest group and 50 is the most expensive, it shows you just how affordable premiums are likely to be.
VED car tax: What is the annual road tax on a Dacia Sandero?
If your car was registered after April 1st 2017, you'll pay VED tax at a rate of £150 per year. That's because the Government introduced new tax rules after that date that applied this flat rate to all petrol and diesel cars.
Meanwhile, no version is anywhere near expensive enough to worry about the temporary surcharge for expensive cars, that being £325 per year. If your car was registered before this date, the VED tax you'll pay will be based on your car's CO2 emissions. Buyers of the 1.2 will pay either £125 or £150 per year, while for those who plump for the 0.9 TCe, this will drop to £20 or £30. The diesel's emissions were low enough that you paid zero VED tax, so happy days there.
Trim levels and standard equipment
You wouldn't expect a car this cheap to come loaded with kit, and the cheapest Access version certainly doesn't. As we've discussed, there's no radio, and there isn't much of anything else, either. Steel wheels, a 60-40 split-folding rear seat, daytime running lights, solid white paint (that's the only choice) and black plastic bumpers, and that's your lot.
On earlier cars, the other trims were known as Ambiance and Laureate. Ambiance gave you remote locking, electric front windows, wheeltrims and body-coloured bumpers, along with a CD player, a USB port and Bluetooth. Laureate trim really pushed the boat out, with air-con, powered rear windows, cruise control, powered door mirrors, front foglamps, leather wrappings for the steering wheel and gearknob, and the chance to add a 7.0-inch touchscreen with sat-nav for a couple of hundred quid.
A slight change in 2017 made this system standard on the Laureate, along with rear parking sensors, and at the same time, Ambiance cars were given air-con and adjustment for the driving position. A facelift in 2019 changed the names of the trims to Access, Essential and Comfort. The content in each case was pretty much the same as before, although Comfort trim added Apple Carplay and Android Auto.
Learn more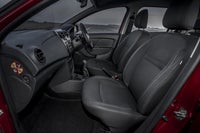 On the inside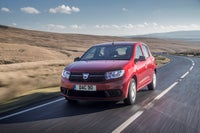 Driving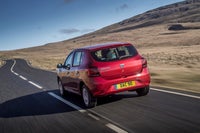 How much does it cost to run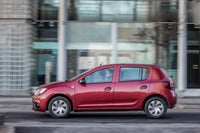 Prices, versions and specification
Ask the heycar experts:
common questions
Is a Dacia Sandero a good car?
While it might be great value, it's not as pretty or as good to drive as its rivals

Answered by
heycar editorial team
What is the road tax on a Dacia Sandero?
Annual road tax (of VED as it's officially called) ranges from £0 to £145

Answered by
Georgia Petrie
Are Dacia cars reliable?
It's a mixed bag. Some customers report reliability issues but Dacia does do quite well in owners' surveys.

What kind of car is a Dacia Sandero?
The Dacia Sandero is a five-door supermini.

Reviews of similar cars
Quality checked, all cars less than 8 years old and warranty included
Looking for other Dacia cars?
Quality checked, all cars less than 8 years old and warranty included