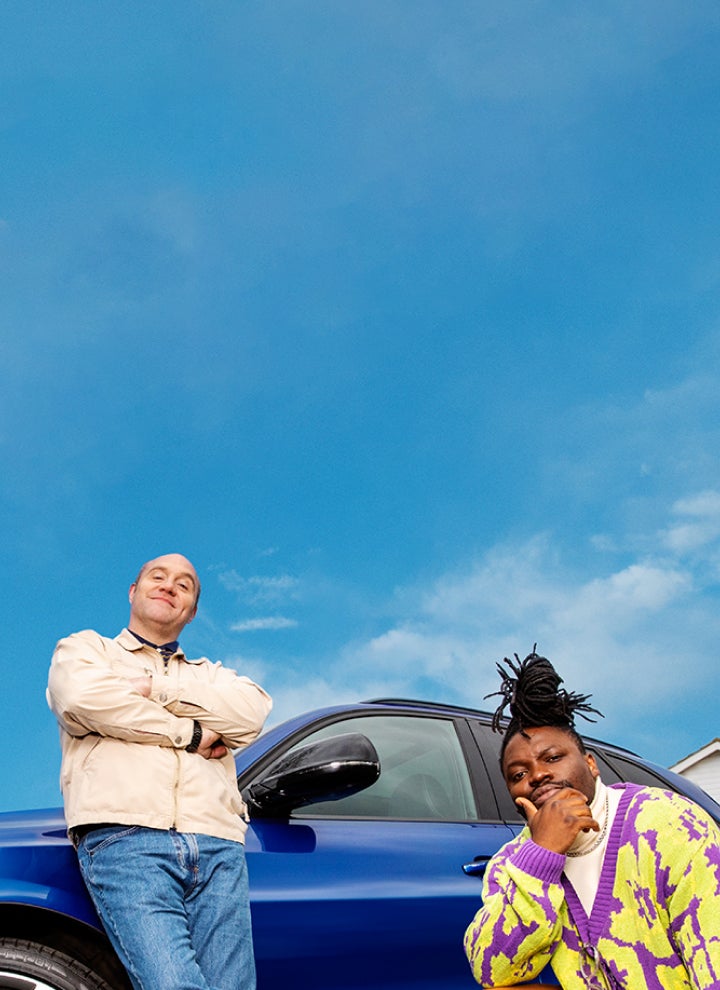 Feel good your way
Buy online or through our trusted dealers. The choice is up to you.
Welcome to buying your next car the feel good way
Buy directly online with heycar
Choose to buy your car entirely online with heycar and get it delivered straight to your door without ever having to leave your sofa.
Buy through our trusted dealers
Or if you'd rather have a chat, you can visit one of our partner dealers at the dealership.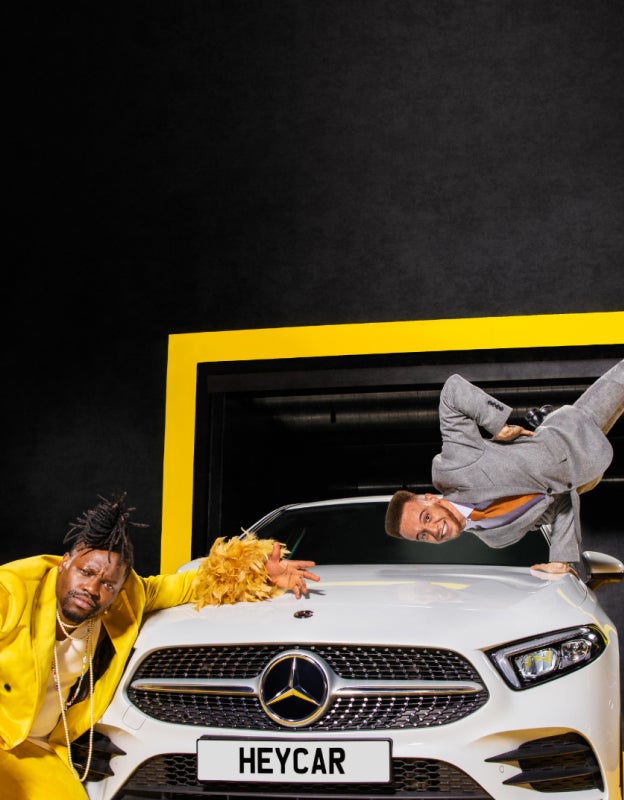 With thousands of quality cars to choose from, each comes with a warranty and a 10-day money back guarantee so you can drive away knowing we've got your back.
Find your next car
Our new TV advert is out in the world. Want to find out more about it? Here's everything you need to know.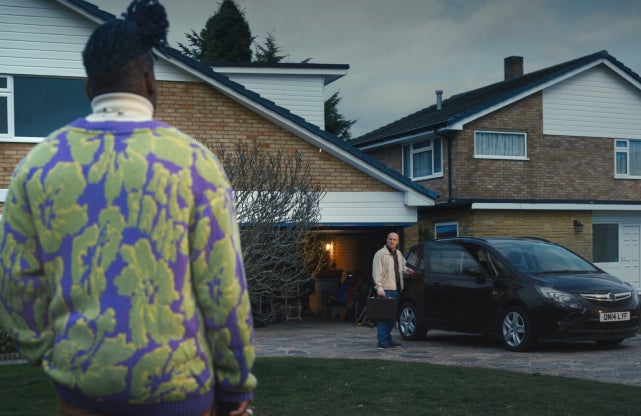 Our story begins with Joe, stepping outside contemplating his same old car that's been sitting in his driveway for far too long. As he looks up, he spots our rapper. Little does he know, he's about to go on the most exciting and fantastical ride of his life.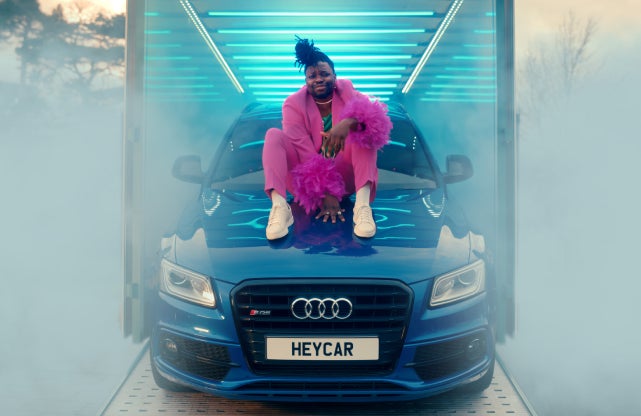 Our rapper shows Joe how he can buy his new car online at heycar. A super cool delivery truck pulls up and out comes Joe's new car delivered straight to his door.
Next, our rapper and Joe head to the dealership and they meet our three stellar dealers, showing Joe the range of quality cars he can choose from. The choice is up to Joe - buy online or through a trusted dealer, either way we'll make sure he feels good about it.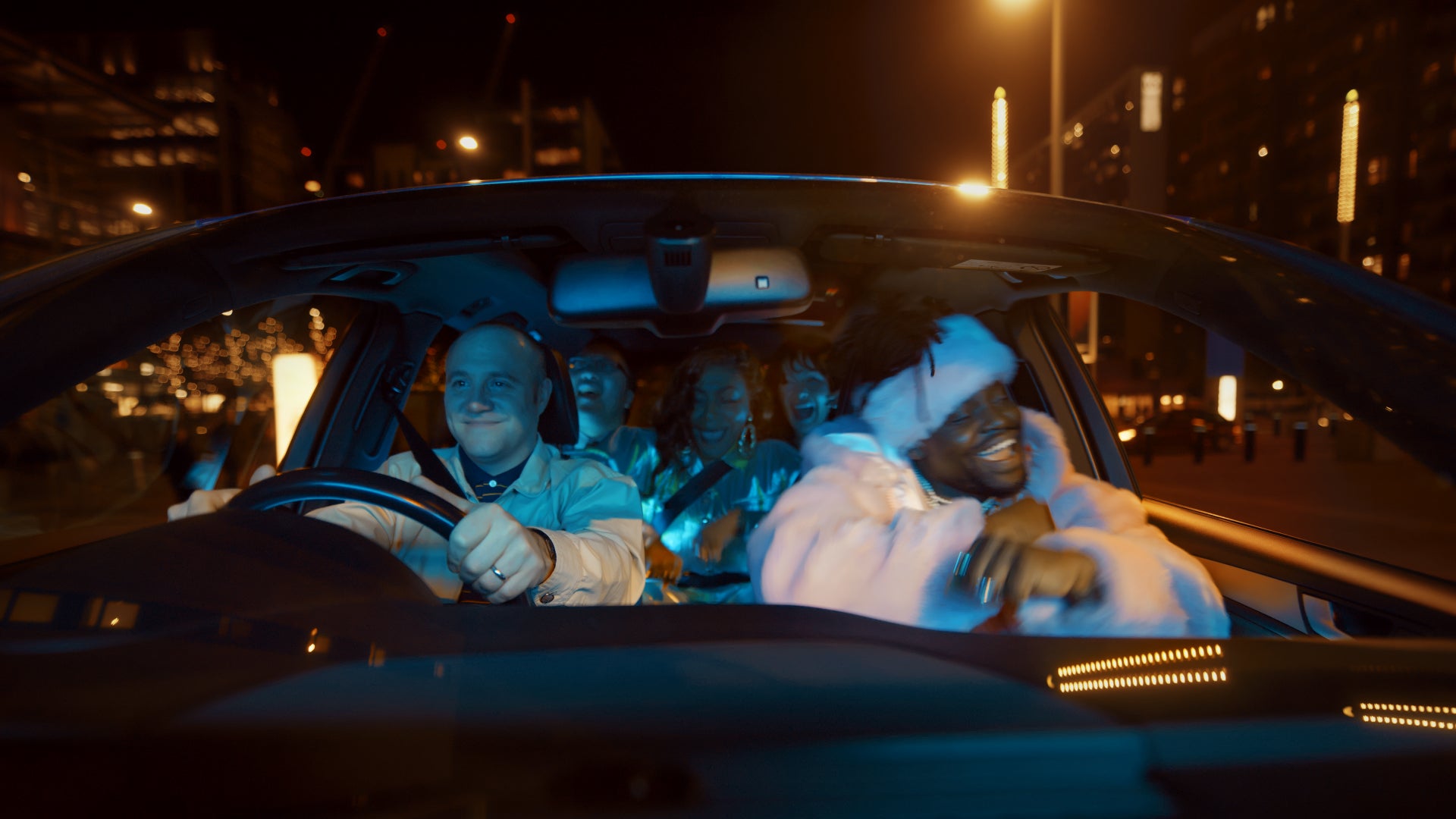 Chris takes the whole crew for a cruise, bopping along to our heycar feel good track in his new car. Over to you. How will you buy your next car with heycar?
Feel good your way with heycar
We rewrote the lyrics to the classic 90s hip hop track 'Hip Hop Hooray' by Naughty by Nature.
Our ad was produced by the creative agency Atomic London in partnership with the award-winning Creative Director, J Marlow and the production team from Outsider. Find out more on J Marlow's previous work here.
We filmed our TV ad at three different locations across London. One location was Wembley, the second was in Bromley and the third was in Greenwich.
You get up every morning
And your car is still the same (Hey!)
It's not the one you're wantin'
So it's time to make a change (Hey!)
Just choose the one you're feelin'
We got thousands, choice galore.
Go ahead and place your order
And it's delivered to your door.
Or hit up our trusted dealers
And we can talk it through
'Cause if you buy with Heycar
The choice is up to you
Hip hip for Heyyyy car!
Heyyy caar!
Heyyy caar!
Heyyy caar!
Heyyy caar!
And there's more feel good coming your way
We'll be kicking off a whole Summer of Feel Good starting with our partnership with Goodwood. Catch us at Three Friday Nights this June and stay tuned for more coming this year! Watch this space for details on how to win tickets to our Summer of Feel Good.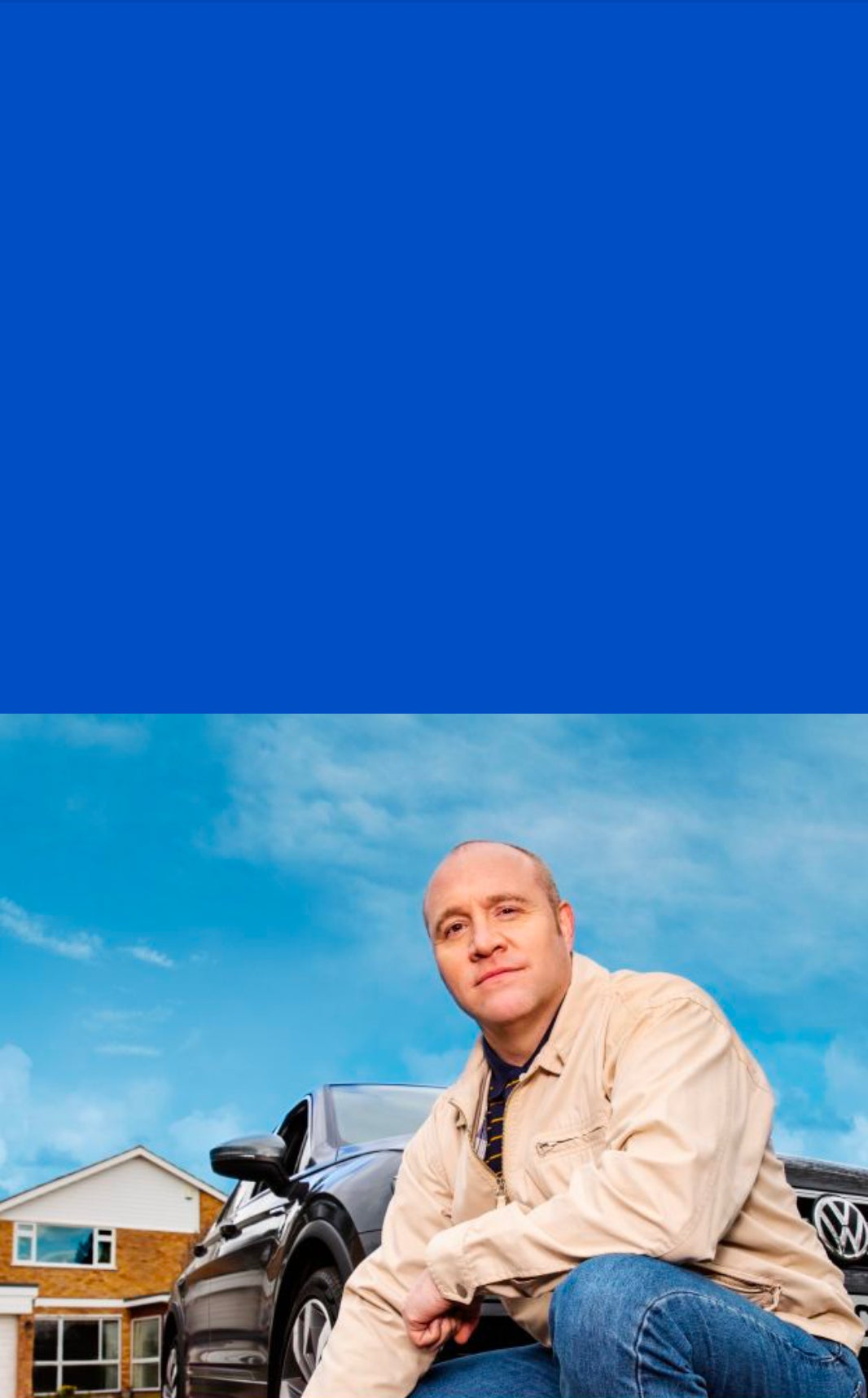 Feel good your way
Buy online or through a trusted dealer