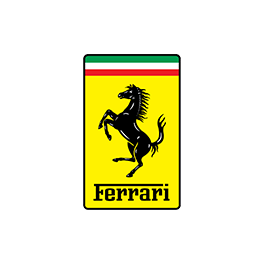 Ferrari
Finding a used Ferrari for sale with heycar couldn't be simpler. All Ferrari cars for sale with heycar come with a warranty, are quality checked and available through selected dealers only.
Find a used Ferrari car for sale with heycar
To see the latest used Ferrari cars for sale listed on heycar, simply click here.
Which used Ferrari models will I find for sale on heycar?
You're spoilt for choice with every type of modern Ferrari listed in our cars for sale, including 458, 488, 488 GTB, 812 Superfast, California, F12 Berlinetta, FF, GTC4 Lusso, Portofino.
What are the most popular Ferraris for sale?
The Ferrari 458, California and FF are amongst the current most popular Ferraris for sale.
Which Ferrari is right for me?
Ferrari makes some of the most desirable dream cars in the world. The Maranello manufacturer is a rival to McLaren, Lamborghini and Porsche but, for most Ferrari fans, nothing comes close.
Founded by Enzo Ferrari in 1939, Ferrari's legendary models include the 250 GTO, F40 and LaFerrari. It's a brand that's known for its success in motorsport, particularly Formula One - and it uses its experience on track to shape its road cars.
Ferrari's line-up is an extensive one. If you're looking for a GT car with a V8 engine and enough room for the kids (just), along with a hard-top roof that can be dropped when the sun's out, the Portofino is the car for you. The V12 GTC4Lusso is a more practical shooting brake model, also available as the V8 GTC4Lusso T. For a true sports car, look at the F8 Tributo or F8 Spider.
Tell me something I didn't know about Ferrari
There's a Ferrari theme park. Actually, there's two. The brand opened its first in 2010 - Ferrari World in Abu Dhabi. It's home to the world's fastest roller coaster, Formula Rossa, which hits speeds of 149mph. There's also Ferrari Land in PortAventure, home to the fastest roller coaster in Europe.
How can I find a used Ferrari for sale near me?
Simply enter your postcode to find high quality second-hand Ferraris near you.