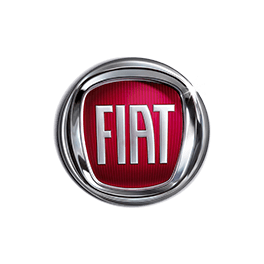 Fiat
Fiat is a giant of the automotive industry, with the Italian company founded in 1899 responsible for some of the most iconic cars ever made and for decades was the largest carmaker in Europe. Fiat is now part of the Fiat Chrysler Automobiles group which includes Alfa Romeo, Chrysler and Jeep.
Which is Fiat right for me?
Anyone looking for inexpensive but stylish transport will find the 500 highly appealing, with the 500C bringing the same charm and a convertible roof. The 500L and 600X spin-off models are larger and more practical, while the Panda is an ultra-compact small hatchback with low running costs. The Tipo is a spacious and well-equipped compact hatchback, while the 124 Spider is a fun to drive two-seat roadster.
Tell me something I don't know about Fiat
Fiat has won the European Car of the Year title nine times, more than any other manufacturer.