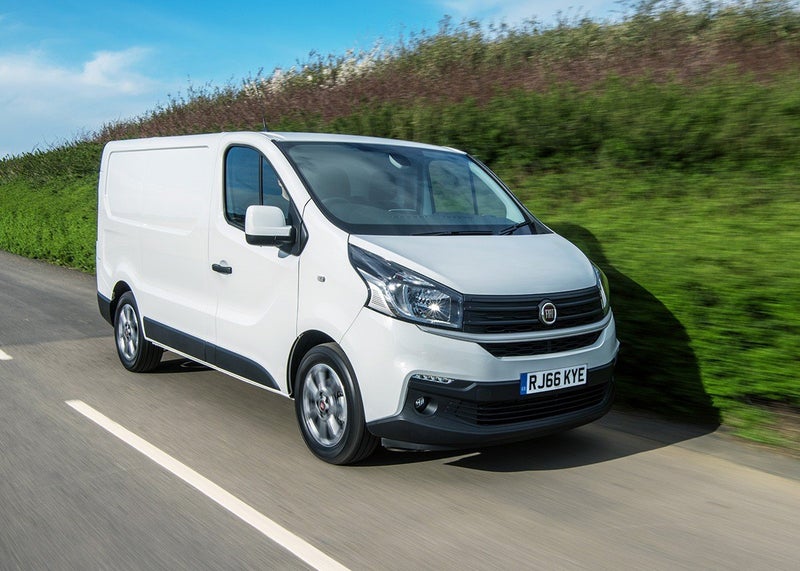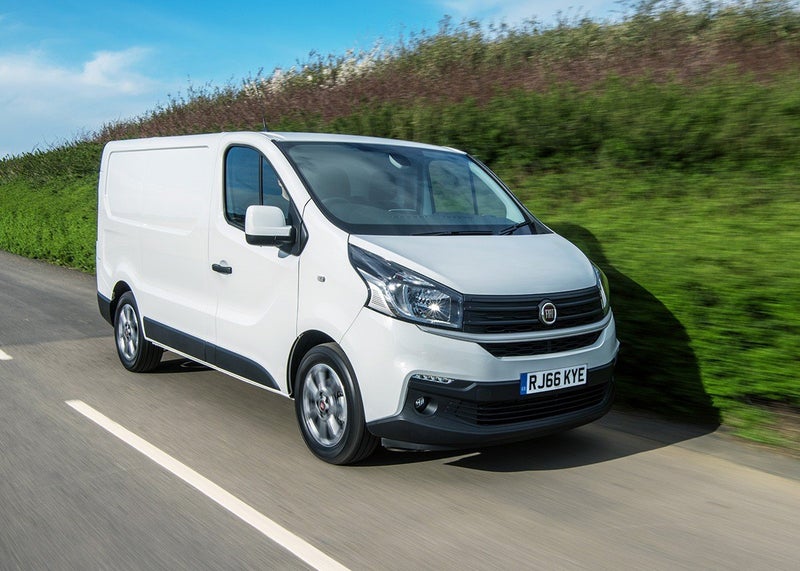 1/6
heycar rating
"Goes by many other names"
Quick overview
Pros
Based on impressive Renault Trafic
Easy to drive
Strong diesel engines.
Cons
Standard equipment is a little thin
Will only carry 1.2 tonnes
Lacks the advanced safety tech of its rivals
Overall verdict
On the inside
Driving
Cost to run
Prices and Specs
Overall verdict
"The Fiat Talento is a comfortable and capable medium-sized panel van that's popular with builders and delivery drivers due to its large load area, affordable fuel costs and car-like handling."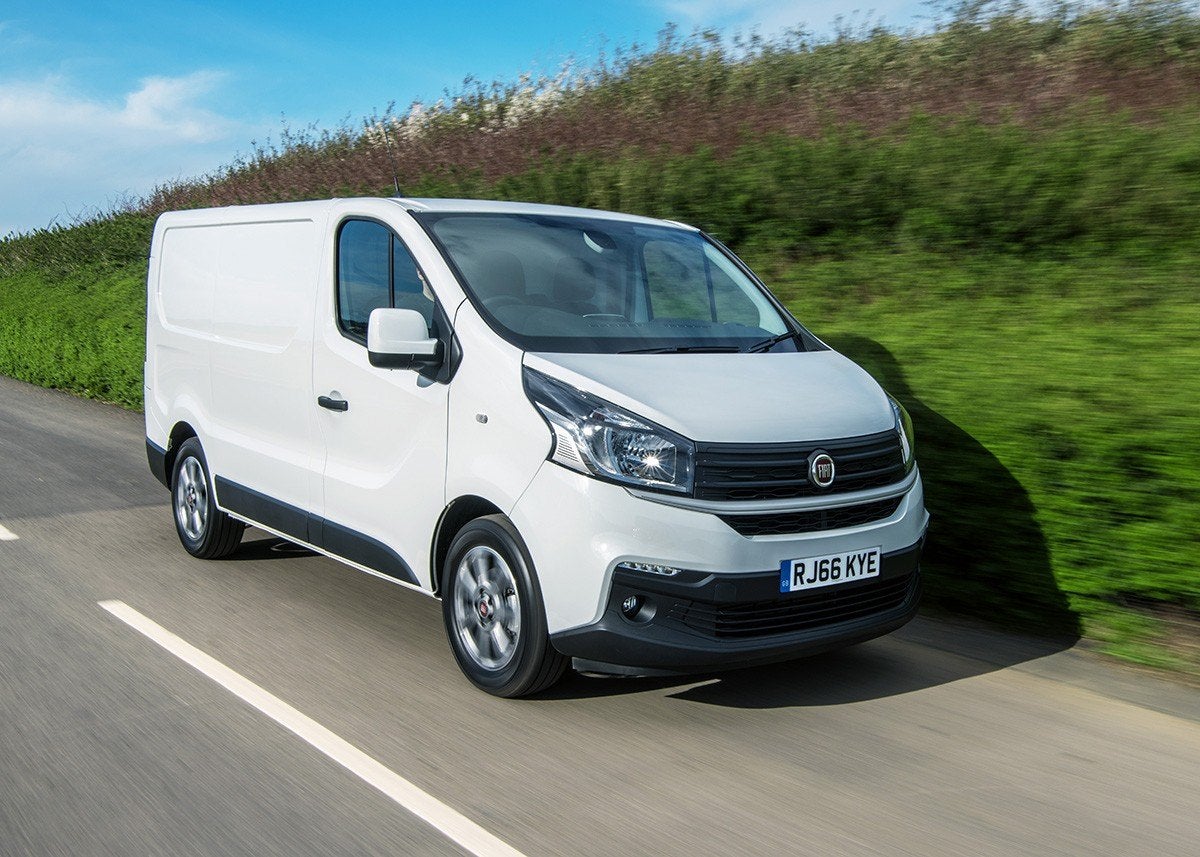 The Fiat Talento is a comfortable and capable medium-sized panel van that's popular with builders and delivery drivers due to its large load area, affordable fuel costs and car-like handling.
Launched in 2016 to replace the Scudo, the Fiat Talento shares its mechanical underpinnings with the Renault Trafic, Nissan NV300 and Vauxhall Vivaro. It also uses the same engines, in the form of the excellent 1.6-litre turbo and twin-turbocharged diesels.
Available in two load lengths and two roof heights, the Talento's 1.2 tonne payload doesn't match the Ford Transit Custom for outright carrying capacity, but the Fiat has a few tricks up its sleeve to make it practical.
Load volumes are broad, for example, with 5.2 cubic metres in short wheelbase models and 8.6 cubic metres in the long wheelbase high-roof derivative. Practicality can further be enhanced with the optional bulkhead trap door that allows the van to carry planks of wood and copper pipes.
Even in the short wheelbase, the Talento will carry three Euro pallets, while the largest version with the high roof will carry a payload of up to 1249kg with a Gross Vehicle weight of up to 3060kg. Making the most of the van's load area is easy with large rear doors that open to 255 degrees, while the single sliding side door has an opening of one metre and a load edge that's just 100mm above the ground.
The 1.6-litre engines might not as powerful as the diesels you'll find in some of the Talento's rivals, but the twin-turbos are the highlight of the range, with impressive low-gear torque that make it easy to shift heavy loads. Handling is good too, with the smooth and light steering that give the Talento a car-like feel.
In late-2019, the 1.6 turbodiesel was replaced with a range of 2.0-litre engines, with 120PS, 145PS and 170PS. The engine is equipped with a variable geometry turbocharger for smoother performance at low speeds.
Equipment levels are a little thin, which means buyers will need to raid the expensive options list to get the most out of the Talento. Everyday essentials like air conditioning, cruise control and passenger airbag all cost extra and active safety kit - like automatic emergency braking and adaptive cruise control - are all missing. However, despite the lack of kit, the capable and efficient Talento is a good all-rounder and an easy van to recommend.
Similar vans to consider include the popular Ford Transit Custom, Toyota Proace and Volkswagen Transporter.
Comfort and design
"The load area of the Talento is much the same as the Renault Trafic, Nissan NV300 and Vauxhall Vivaro."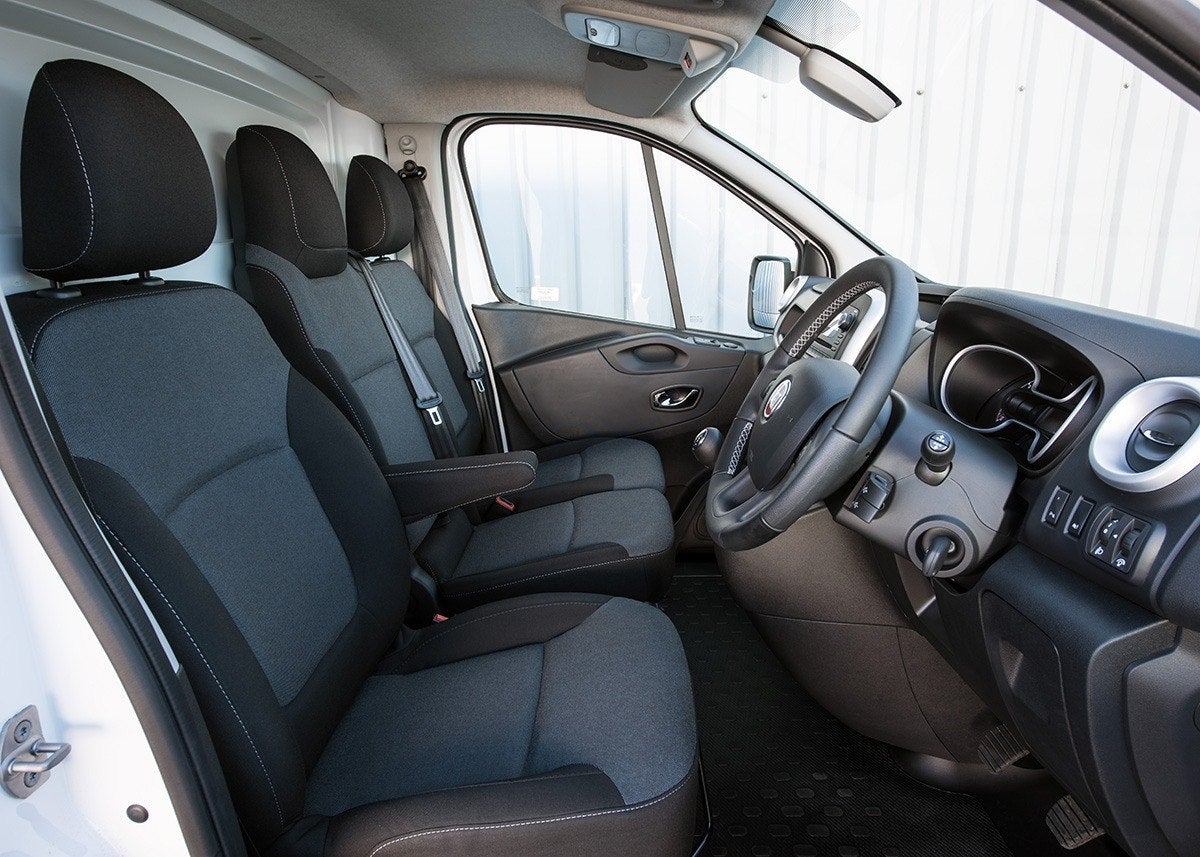 The Fiat Talento has 5.2 - 8.6 cubic metres offered across two wheelbases and two roof heights. In its largest form, the Talento will carry 1.2 tonnes and even the smallest versions will hold three euro pallets. Gross Vehicle weights range from 2.8 - 3.0 tonnes.

Only one side sliding door is fitted as standard, but an additional one can be fitted as an optional extra. The twin rear doors open to 255 degrees, which means you can load large items without causing any damage to the doors and the single sliding side door has an opening of one metre.

Load volumes start at 5.2 cubic metres for the short wheelbase model and increase to 6.0 cubic metres for the long wheelbase versions with the standard roof. However, fit the optional high rood and the load volume climbs to 8.6m cubic metres.

The Talento's party piece is the optional loading hatch in the bulkhead; this builder-friendly device allows you to utilise the full load length of the van - including the space under the passenger seat. As a result, you can carry copper pipes and planks of wood, measuring 3.75m in the standard wheelbase or 4.1 metres in long wheelbase version.

The cabin is one of the best of any van in this class, with three seats up front and lots of all-round comfort. Admittedly, the middle seat is a little cramped, owing to the position of the gear stick, but only the largest of passengers will find this to be a problem on long trips.

The driver's seat has lots of padding for back support. There is also plenty of adjustment in the steering wheel for finding a comfortable driving position, with lots of adjustment in the seat. Interior storage is plentiful, with deep door pockets and a pair of large gloveboxes. There is no shortage of cup holders either and there are useful hooks for hanging work clothes and jackets.

Engines, gearboxes and handling
"Like the Renault Trafic and Vauxhall Vivaro, the Fiat Talento is easy to drive on a daily basis."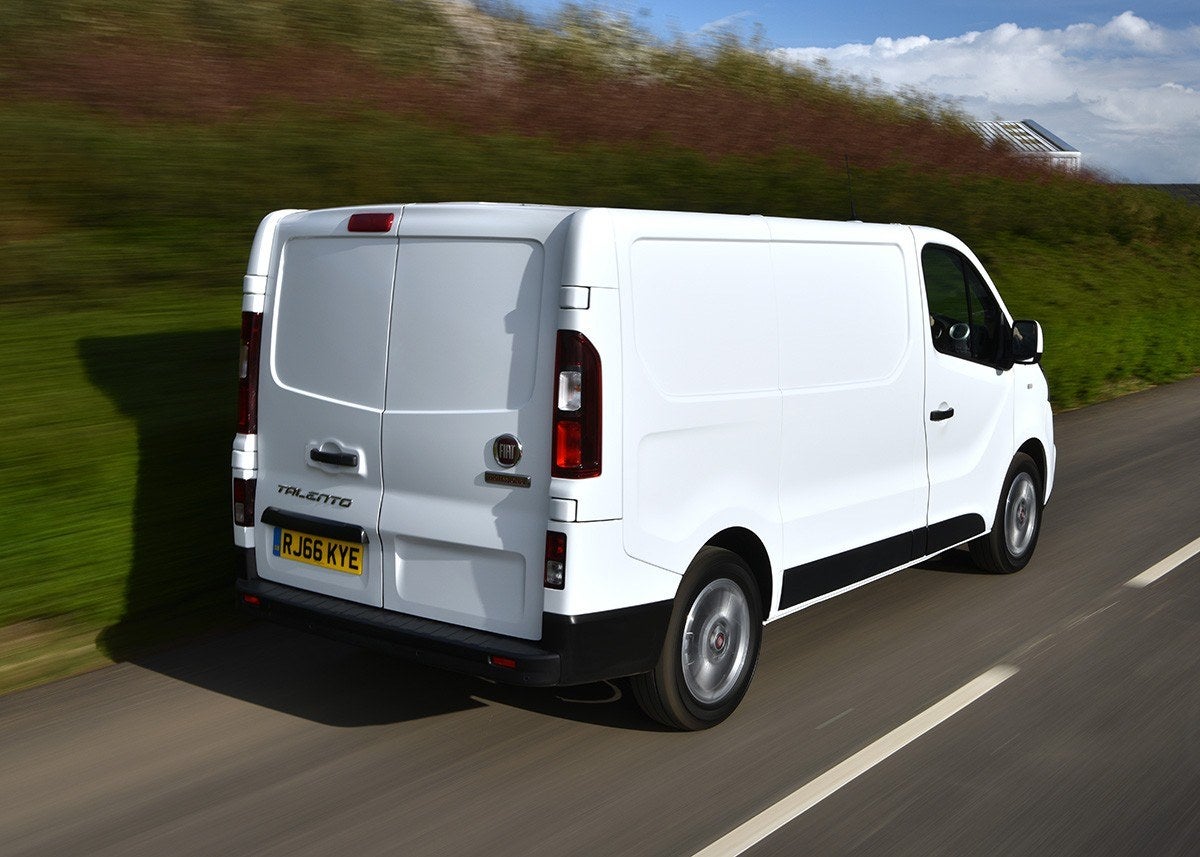 The Fiat Talento gets car-like handling and some impressive powertrains. The 1.6-litre diesel range of engines are refined and quiet, which means long motorway runs can be completed in comfort, without the usual diesel din that you get with many medium-sized panel vans.

The twin-turbo Ecojet engines are packed with low-gear pull, with the first turbo providing high torque at low speeds to ensure instant engine responsiveness at low-to-medium revs. The second turbo is activated at higher engine speeds to maintain smooth power delivery across the entire rev range as you climb to motorway speeds. The results are impressive, with 300+Nm of torque flowing from just 1500rpm, which cuts down on gear changes and makes it easy to join a busy A road or fast moving roundabout when fully laden.

The single-turbo engines - with 95PS or 120PS - feel more sluggish compared to the torque packed twin-turbos, but are sufficient enough for scooting around town or up and down the motorway. Economy is lower, however, with advertised economy ranging from 43.5 - 47.1mpg. All of the engines are linked to a six-speed manual and there are no automatic gearboxes in the range.

As part of a mid-life update in late-2019, the 1.6 engine was replaced with a 2.0 turbodiesel. Outputs were also revised, with the 2.0 engine offered with 120PS, 145PS or 170PS.

Behind the wheel, the Talento handles more like a large family car than a van, with light and responsive steering that provides excellent feedback when it comes to a series of twisty roads. The upright driving position and wide windscreen make it easy for the driver to see approaching traffic at junctions, while the large door mirrors provide excellent side vision for spotting cyclists and reducing blind spots.
MPG and fuel costs
"You get decent economy on offer from all engines."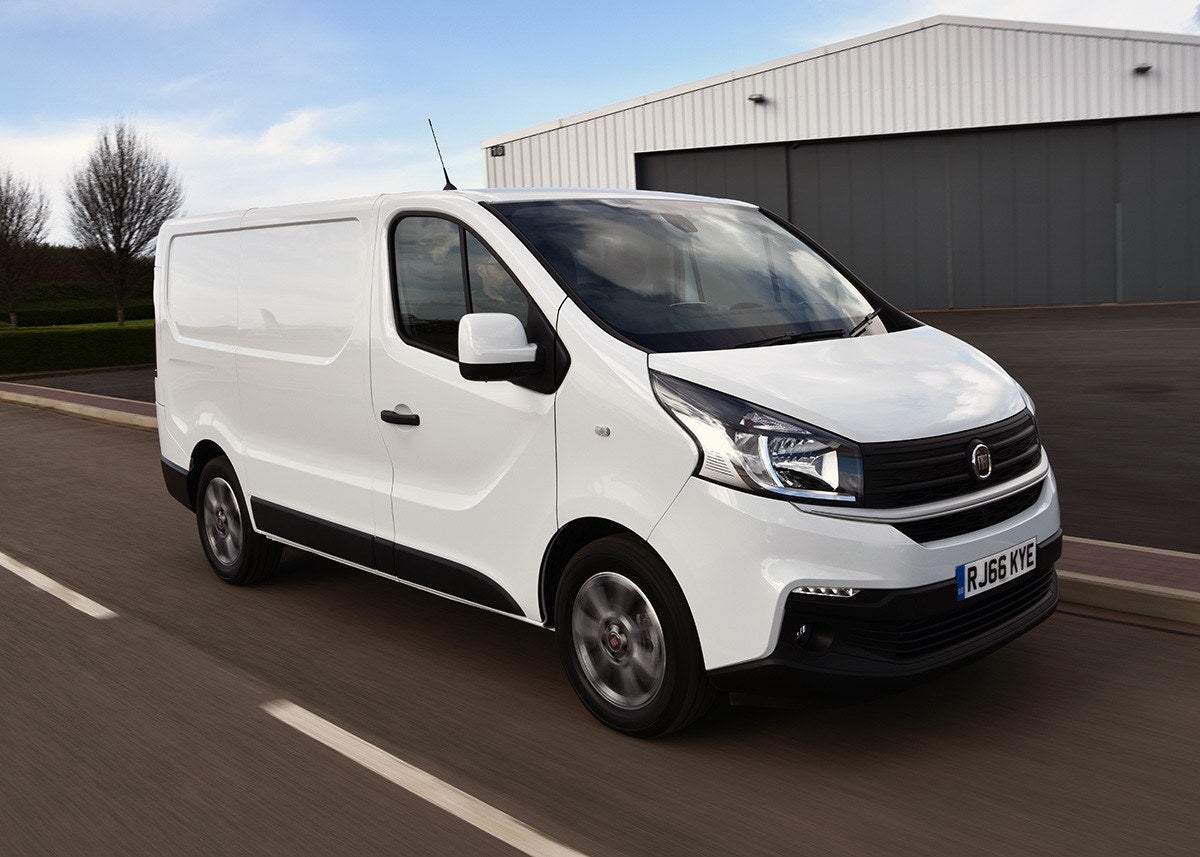 The Euro6 four-cylinder diesels are available with single or twin-turbocharging, with the latter being the most-accomplished when it comes to power and economy. Badged as Ecojet diesels, the twin-turbo engines are offered with 135PS or 145PS and claimed economy ranges from 40 – 50.4mpg, depending on which bodystyle you choose.

What equipment do you get with the Fiat Talento?
Standard equipment on entry-level models is a little thin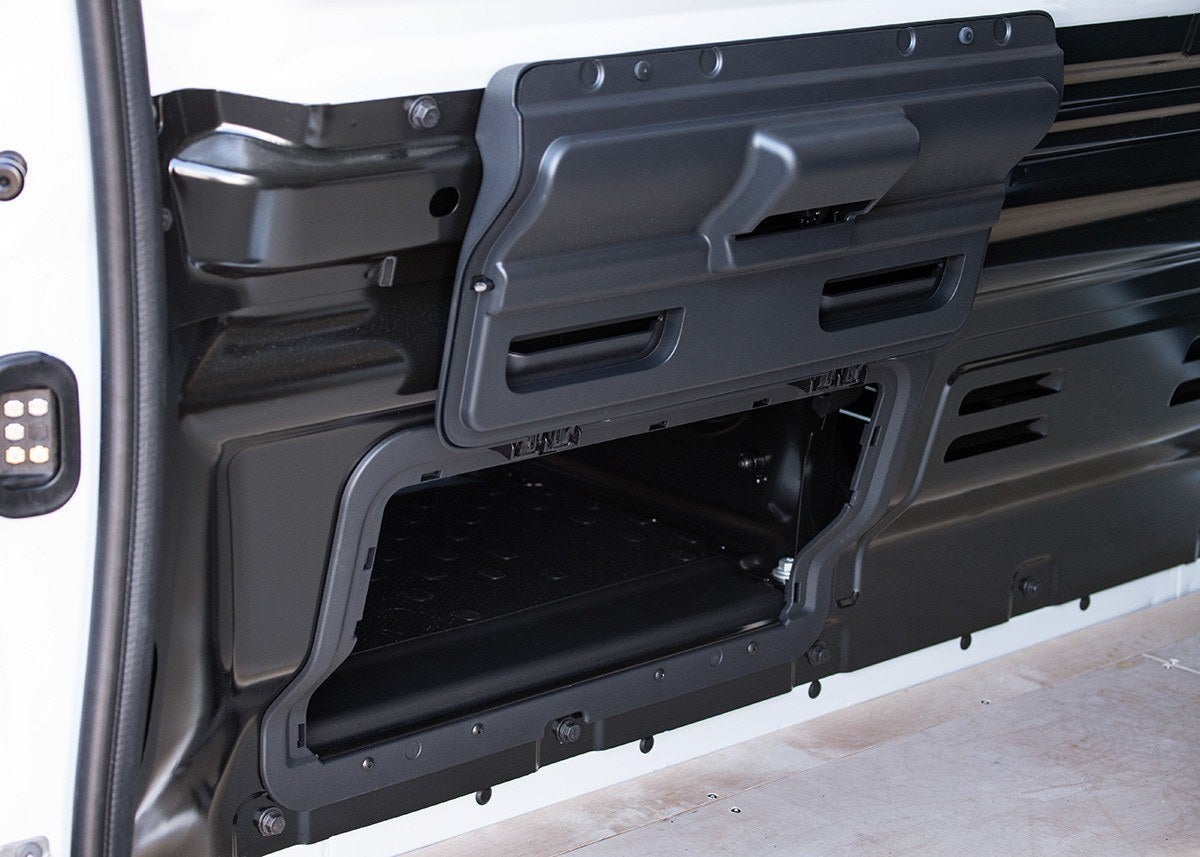 Air conditioning, front fog lights and cruise control all cost extra, as does parking sensors and the bulkhead load hatch. The mobile office option is a worthy addition for those who regularly do paperwork when out and about, adding a folding passenger seat, clipboard holder and under-seat storage.
Unlike the latest Ford Transit Custom, there's not much in the way of active safety kit. That means there is no adaptive cruise control, lane keep assist or automatic emergency braking at low speeds. You do get hill hold assistance, which saves using the hand brake by preventing the van from rolling backwards when on a steep hill, but you'll have to pay extra for a passenger airbag.
A refresh in late 2019 brought black interiors to the Fiat Talento to create an elegant and functional ambience, numerous storage compartments, with a total capacity of 90 litres. The base version now features the Techno Silver Pack as standard, while SX, Tecnico and Sportivo will come with the Glossy Black Pack to highlight air vents, infotainment system and buttons in the cabin.
Talento also features a DAB radio with Bluetooth as standard on the base and SX models, while the Tecnico and Sportivo versions are now fitted with a 7-inch Touch-Radio Nav, which is Apple CarPlay ready and Android Auto compatible.
Equipped with USB input and DAB radio, the system also offers navigation and Bluetooth technology as standard. As well as mirroring apps from the driver's phone, CarPlay also implements Siri voice control for use while driving. The system is compatible with Android Auto as well, projecting apps and services on to the central display.
Fiat Talento cars for sale on heycar
1,002
Number of cars available
£22K - £22K
Price bracket of these cars
Colours available on heycar
Keep me updated by email with the latest advice, news and offers from heycar
By submitting, you agree to our
privacy policy
.
Popular models
Similar models