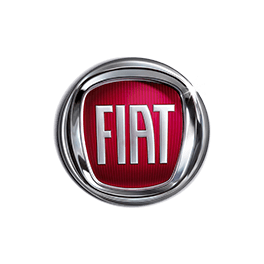 Fiat Tipo Review

Written by
heycar editorial team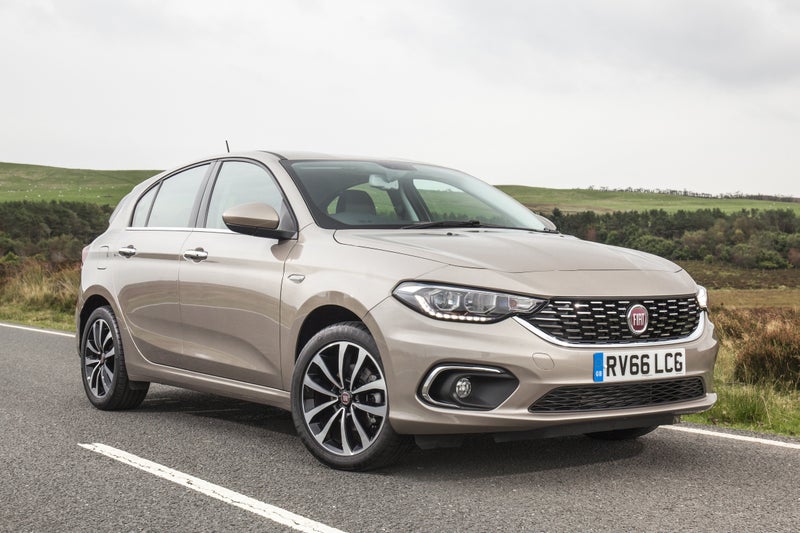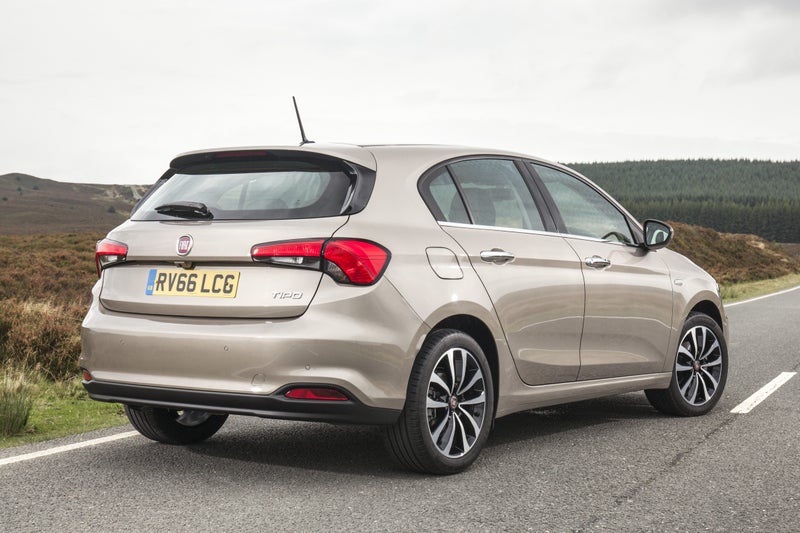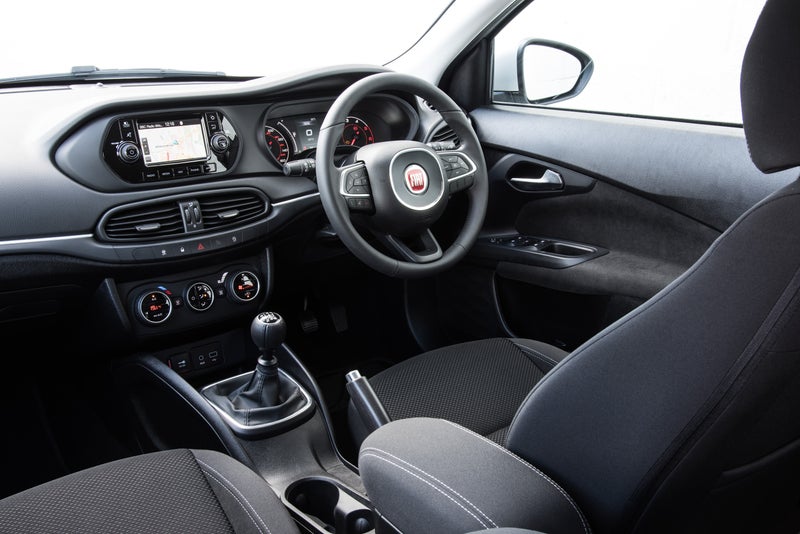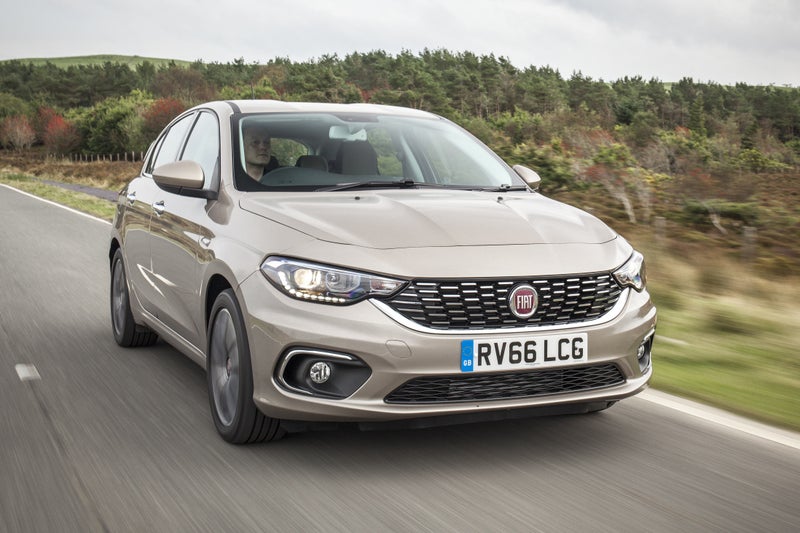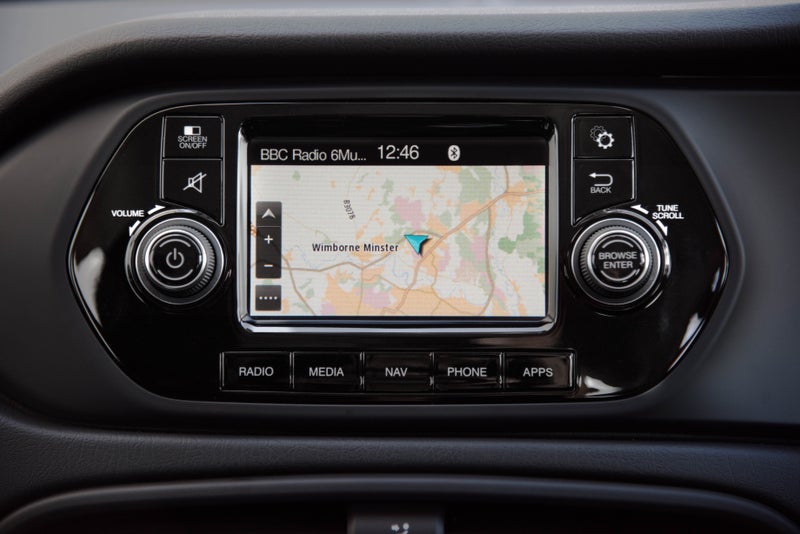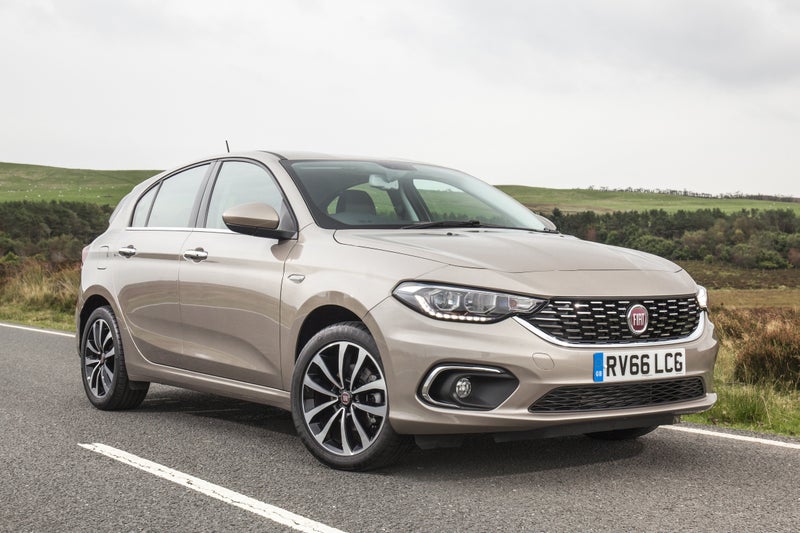 1/5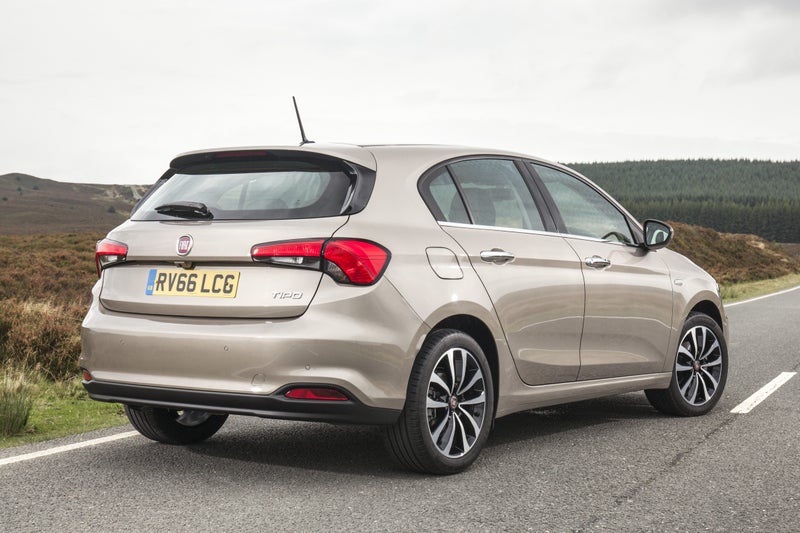 2/5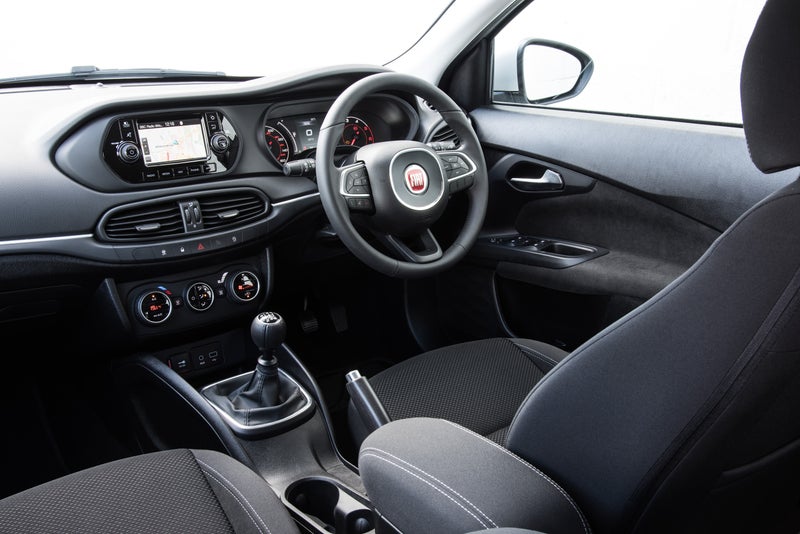 3/5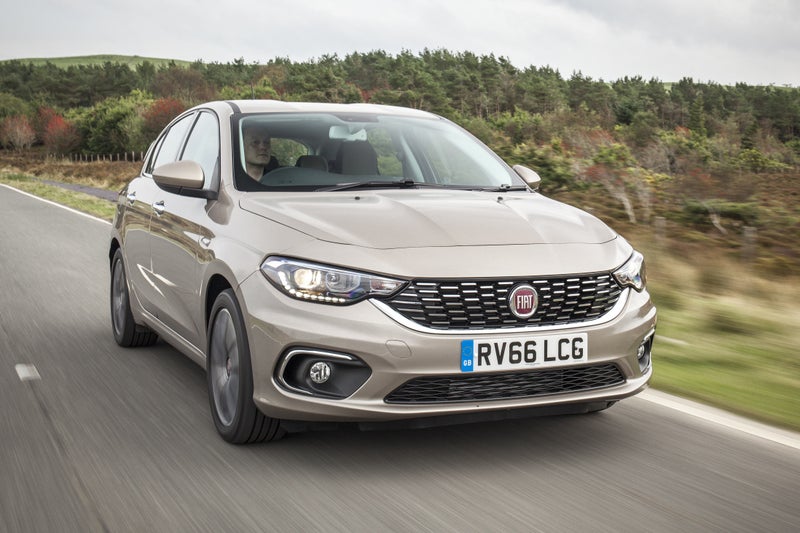 4/5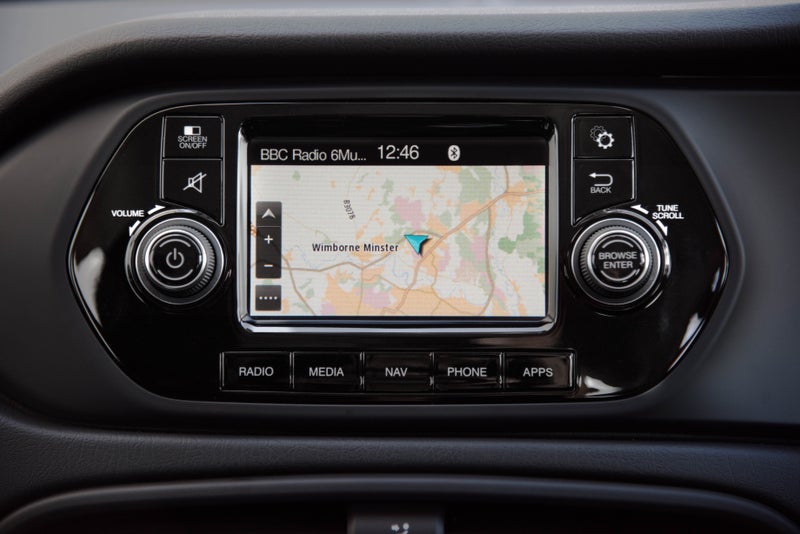 5/5

heycar rating
"Family hatchback for supermini money"
Launched: 2016

Small hatch

Petrol, Diesel
Quick overview
Pros
Decent cabin space and a big boot
Should be cheap to insure
Very, very, very cheap to buy
Cons
Feels very, very, very cheap inside
Not great on infotainment and safety kit
Mediocre to drive
Fiat Tipo cars for sale on heycar
60
Number of cars available
£7.5K - £18K
Price bracket of these cars
Colours available on heycar
Read by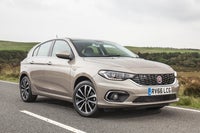 Overall verdict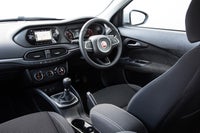 On the inside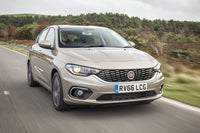 Driving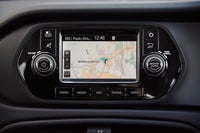 Cost to run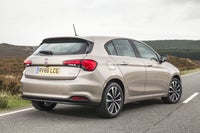 Prices and Specs
Overall verdict
"They say that 'you pays your money and you takes your choice'. The thing is, what if your priority is to pay as little money as possible, and you don't give a flying Fiat about the quality of what that money gets you? Well, dear friends, that's where the Tipo comes in."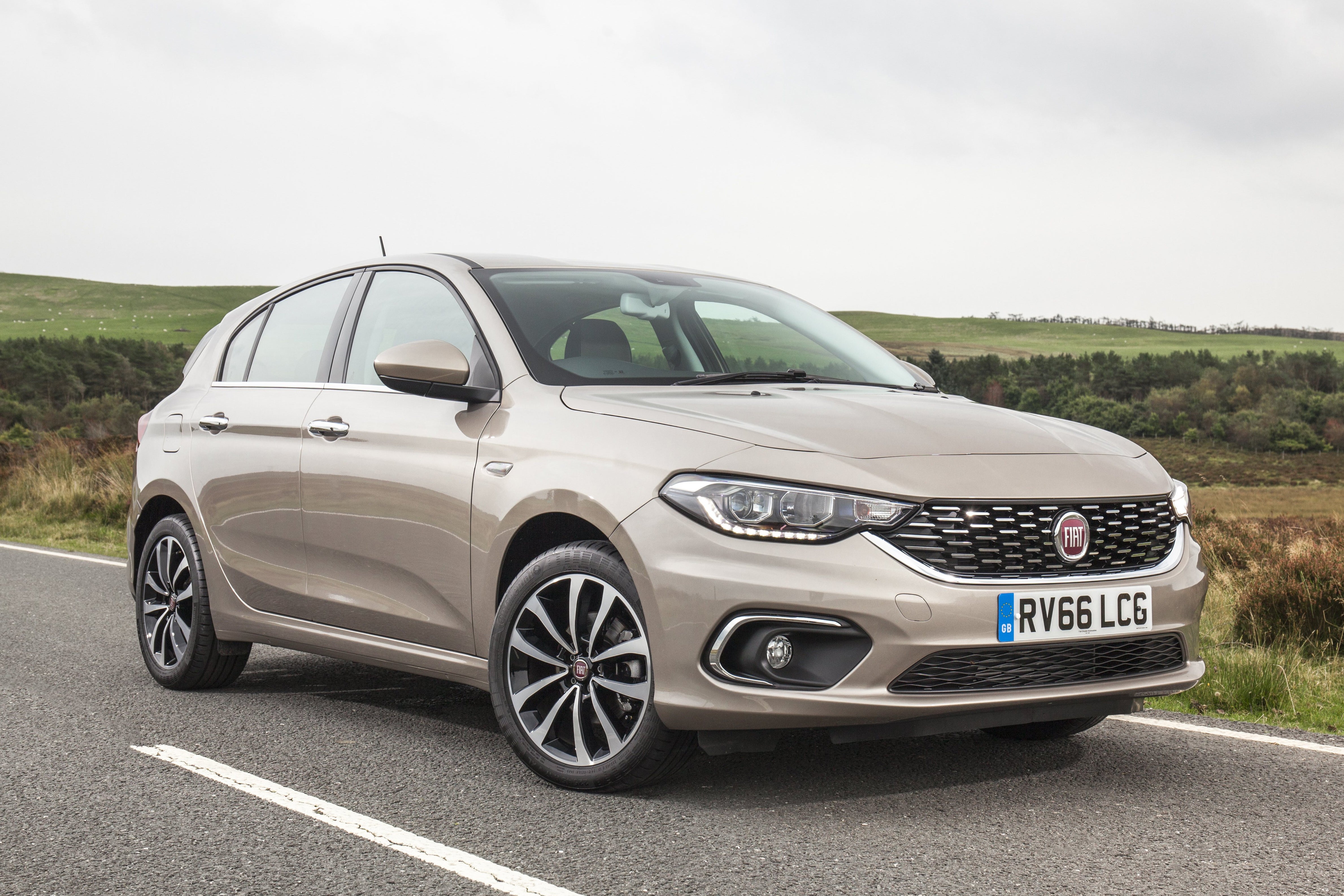 In a similar mould to the Ford Focus and Vauxhall Astra with which we're all familiar, the Tipo is a compact family hatchback with ample interior space and a big boot. It comes with a range of petrol and diesel engines, and while its styling is nothing out of the ordinary, it looks smart enough compared with rivals.
The difference is, though, that this car is cheap. We mean really, really cheap. Even brand new, prices start at a little over fifteen grand, and because it also happens to have catastrophic resale values, there are even bigger savings to be made on the used market. Even other 'budget' offerings like the Skoda Scala or Vauxhall Astra can't be picked up this cheaply.
Now, unfortunately, we don't live in a world where you get something for nothing, so there are prices to pay for such a low price tag. The interior is short on quality - in terms of both its materials and its assembly - while the more basic versions do without some fairly important items of standard equipment, a half-decent infotainment system being the most notable absentee.
The only has four Euro NCAP stars (out of five), while the engines on offer aren't very economical and are merely mediocre on performance and refinement. In fact, the driving experience is pretty mediocre all round, with a slightly unsettled ride and stodgy handling.
The thing is, though, that with the majority of these shortcomings, they only really become a problem when you start comparing the Tipo with other cars. Yes, it struggles in most areas compared with rivals but judged in isolation then none of it is stuff that you couldn't put up with, especially if you're looking to spend as little as possible. So while the Tipo is far from being the best car of its type, there's certainly a place for it.
Comfort and design
"There's loads of adjustment for both the driver's seat and steering wheel, so it's pretty easy to get comfy, and the seats are reasonably supportive, too. You get a decent view of the road ahead, but your over-the-shoulder visibility isn't that great due to a small rear window with bulky pillars either side."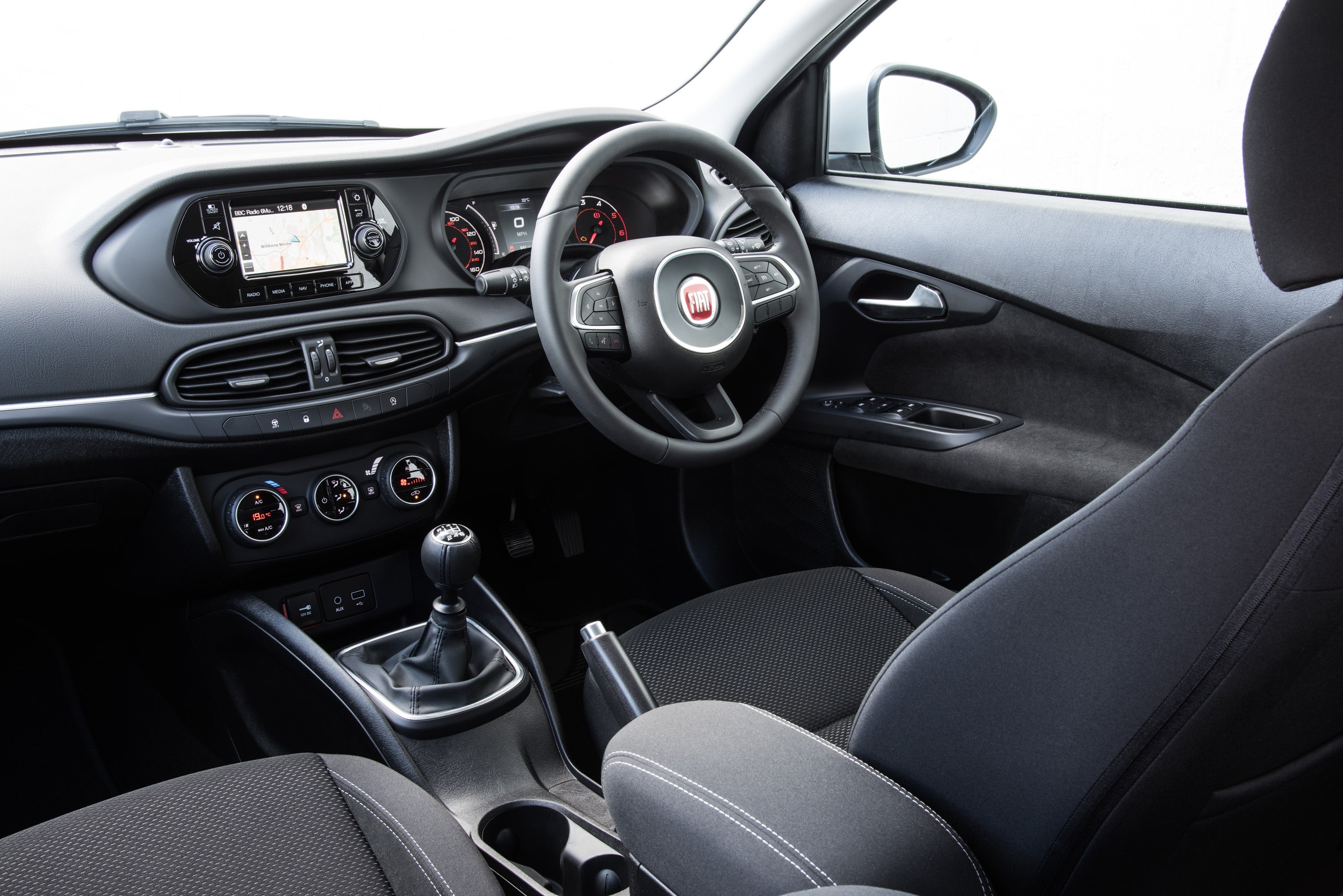 Entry-level Easy cars don't have rear parking sensors, either, and you have to go all the way up to Lounge trim before you get a reversing camera.
The radio (or touchscreen, depending on the trim/age of your car) is placed high up on the dashboard so you don't have to divert your gaze too far from the road, and while the basic nature of the infotainment system (we'll talk more about this in a minute) makes the cabin feel rather low-tech, it does mean there are physical buttons for most functions, which is good for ergonomics. The buttons and switches - even those on the steering wheel - are all big enough to hit at a glance, and they're all clearly marked, too.
Handling and ride quality
"If you're just looking for a cheap way to get around (which many buyers will) then, judged in isolation, the Tipo will be absolutely fine for most drivers. However, once you start comparing it with other such cars, you quickly realise that many of the savings required to get the pricetag so low have probably been made on the engineering budget."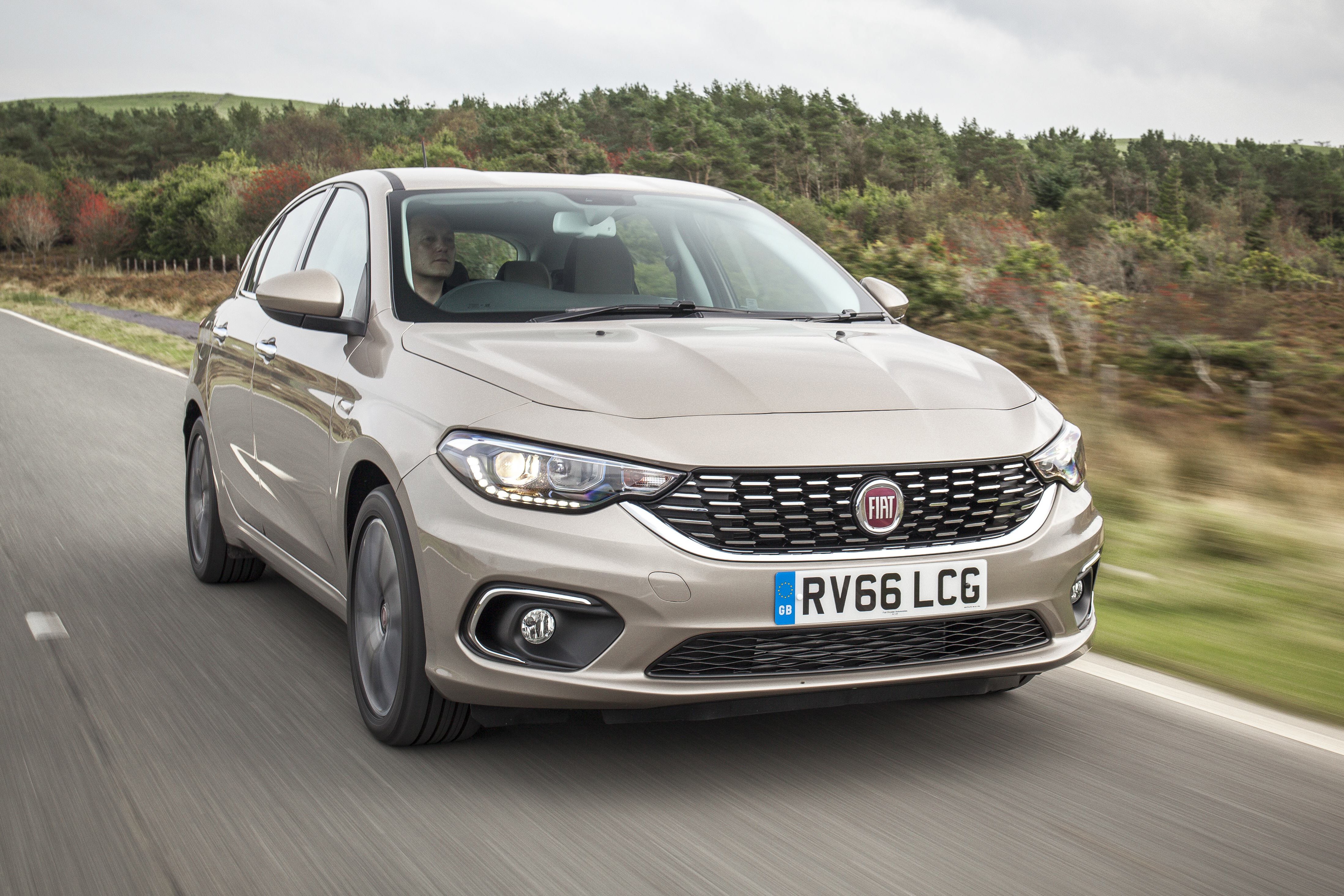 It's not an uncomfortable car by any means, with a rather soft suspension setup, but despite this, it's still true that most rivals - budget ones or otherwise - do a better job of mopping up the effects of a scruffy road surface, and that's the case at all speeds. Even on roads that look fairly immaculate, you'll feel a tremor resonating underneath you that you just don't feel in other cars of this type.
The softness in the suspension also results in a floaty feel over crests and more body roll in corners, and that - plus the fact it's shorter on front-end grip than most rivals - mean it doesn't feel particularly eager about changing direction. Its agility is further dented by its steering. It's too heavy at low speeds, too light at higher speeds, and whatever your speed, it's about as accurate as a pound-shop pregnancy test.
MPG and fuel costs
"This is a super-important area for a budget car because if you want your car to be cheap to buy, chances are you also want it to be cheap to run. Tested against the latest WLTP standards, both the Tipo's petrol engines will return an average figure of around 40mpg, while the 1.6 diesel has an equivalent figure of around 56mpg."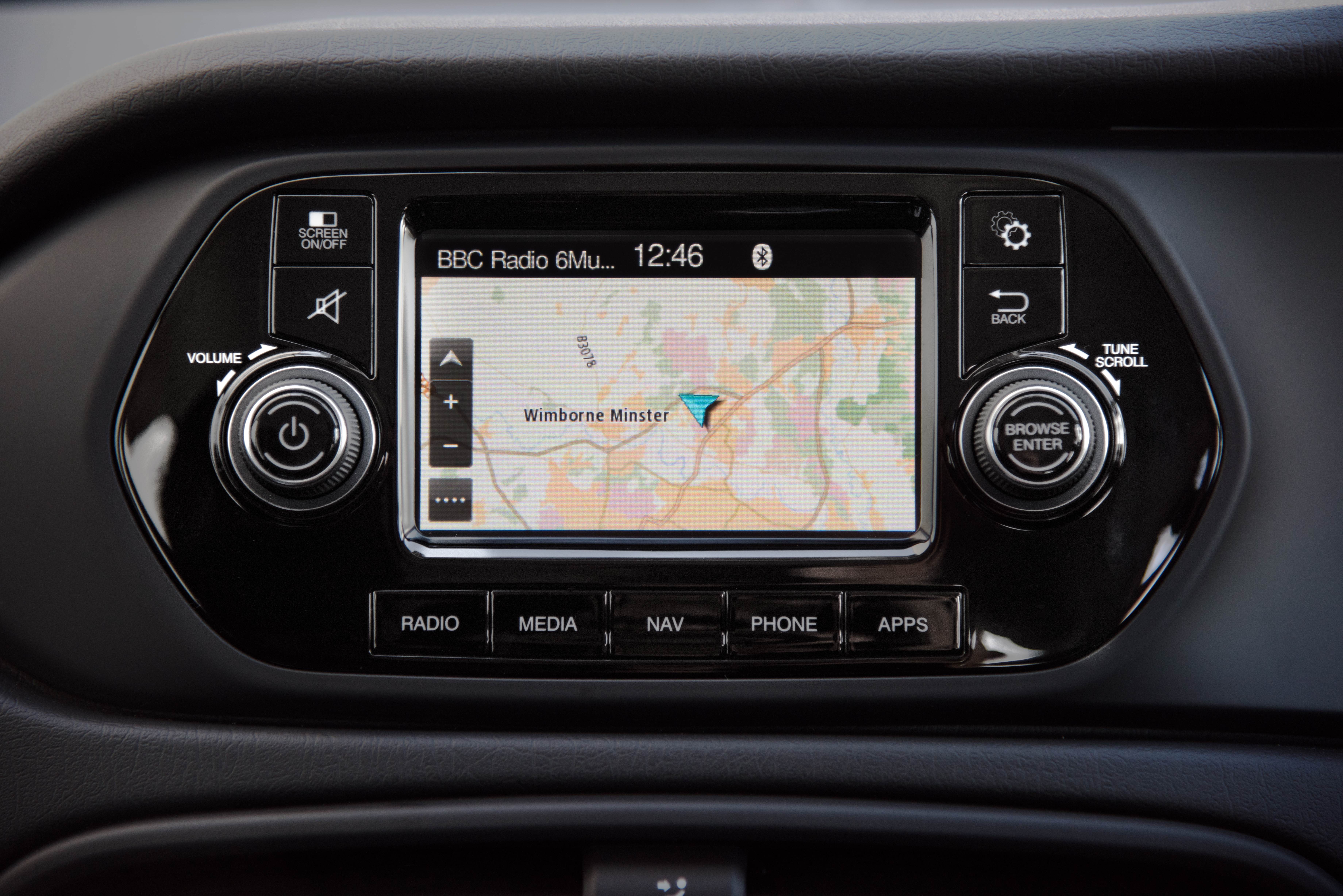 In both cases, though, those figures are some way behind those of rivals. The Skoda Scala, for instance, another budget offering can better the Tipo by around 5mpg in diesel form, and a whopping 10mpg in petrol form. Those are not inconsiderable differences, and will really mount up over time.
How much should you be paying for a used Fiat Tipo?
"At the time of writing, prices for brand new Tipos began at just over £15,000 for the 1.4 95 Easy, and rose to almost £22,000 for the 1.6 120 diesel Lounge. The version we recommend most, the 1.4 turbo 120 in Mirror trim, came in at less than £18,000, while the cheapest diesel option was the 1.6 120 Mirror at around £21,000."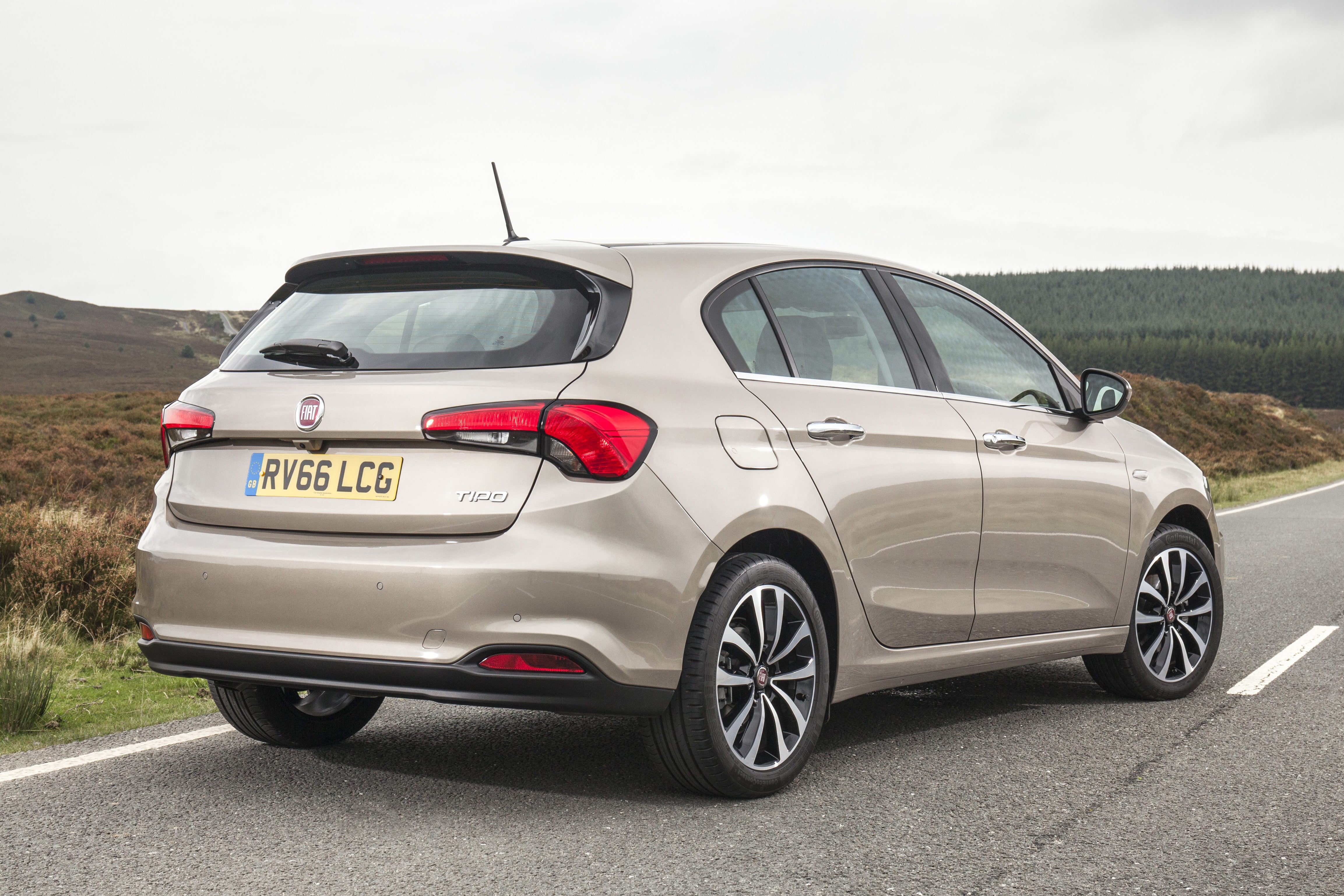 Compare those prices to those of rivals - even budget offerings like the Skoda Scala, Kia Ceed and Vauxhall Astra, and they're a good four-figures cheaper version-for-version. This really is a very cheap car indeed. Even better, its resale values are absolutely horrific, meaning there are even bigger savings to be made on the used market. A quick browse of our listings will reveal plenty of early, low-spec examples for around the six-grand mark. That's a lot of car for the money.
Is the Fiat Tipo right for you?
Are you one of those people who look upon their car as nothing more than an appliance? Are you one of those people who is thoroughly unconcerned by notions of classiness or image, and who takes little to no pleasure in the mundane business of driving? Are you simply looking for transport to get you where you're going without killing you, annoying you or breaking down every couple of miles?
And do you want to pay as little money as humanly possible to get it? Well, if the answer to all those questions is a resounding yes, then welcome to your next car, the Fiat Tipo.
Yes, in every tangible area, the Tipo trails most of its rivals, and by a long way in many cases. However, it's much, much cheaper than any of them and, judged in isolation, however, it's capable transport with lots of interior space and a big boot, and everything else, you can probably put up with. If you need more space, there's an estate version - the Fiat Tipo SW.
What's the best Fiat Tipo model/engine to choose?
On both the engine range and the trim range, Fiat seemed to chop and change every five minutes, so it was pretty hard to keep up with what was available when. We do have a few recommendations, though. One of the engines that was omnipresent throughout the car's life is also the one you want, and that's the 1.4 T-Jet turbocharged petrol with 120PS. In truth. The 1.6 diesel makes the Tipo slightly nicer to drive, but that version is way too pricey to recommend, as the Tipo is at its best when you keep things cheap.
If you're going for an early car, Easy Plus trim is the one you want for the best balance of kit and cost, but if you can afford a later car, then Mirror trim and upwards got a better infotainment system with Apple Carplay/Android Auto.
What other cars are similar to the Fiat Tipo?
As one of the UK's most popular types of car, there are more choices of family hatchback than you could shake a stick at. The Tipo sits at the most affordable end of the spectrum, though, so there aren't many rivals that can get anywhere near it on cost.
Depending on what vintage of Tipo you're looking at, Skoda would've had a rival in the form of either the Rapid Spaceback or the Scala, and the Vauxhall Astra is another affordable choice. So are the Kia Ceed and Hyundai i30, and these choices come with the added incentive of extremely generous (and fully transferable) warranties.
Quality and finish
As an unabashed budget offering, you wouldn't expect the Tipo to dazzle here, so you shouldn't be too disappointed that it doesn't. The dashboard has a single strip of soft-touch plastic running across the top, but pretty much everything else is fashioned out of hard, scratchy drab-looking grey plastic that has all the tactile appeal of a cheese grater. There's very little in the way of sparkly trim pieces to try and liven things up, either, so the cabin has a very sombre, joyless atmosphere.
None of the various switches or buttons are particularly appealing in how they feel, either, and you'll notice the air-con dials moving around in their mountings slightly as you turn them. Yes, this is all forgivable given the car's budget status but other budget offerings like the Skoda Scala feel a bit posher and rather more solidly built.
Infotainment
The modern standards, the Tipo does poorly here, even for a budget offering. Those who selected the Easy trim got a radio with DAB, Bluetooth, a USB port and audio controls on the steering wheel, but that was it. Easy Plus trim got a different radio with a 5.0-inch touchscreen display, but aside from the posher interface, no additional functionality was added.
Meanwhile, range-topping Lounge added sat-nav to this system, making instructions difficult to see on such a small screen. When the S-Design trim was launched in 2018, a new 7.0-inch touchscreen system was introduced that then also made its way into most other versions.
This was better, if only by virtue of the fact it added a bigger screen and Apple Carplay/Android Auto, but even so, the on-screen icons were small and fiddly to hit, while the software was slow and glitchy. Considering how clever the systems are in many rivals these days, the Tipo doesn't really do well enough here.
Space and practicality
The Tipo does a thoroughly decent job here. The front seats are roomy enough for folk of all shapes and sizes, and while the rear seats aren't class-leading for headroom and legroom, they're very competitive.
You'd have to be well over six feet tall before you find yourself short on headroom, and even then, your knees should fit behind a similarly-sized driver in reasonable comfort. A pair of bulky child seats will also fit no problem, and they can be secured with Isofix tetherings. However, during those times when you need to cram three people in the back, you'd better hope you don't become piggy-in-the-middle, because the backrest of the central seat is hard and uncomfortable, and you don't get a great deal of space for your feet, either.
The boot is bigger than those of most rivals - if not quite as big as you get in a Skoda Octavia or Honda Civic - so cargo-carrying should never be a problem. However, while the space is big, it's not particularly clever. There's a huge load lip that you'll need to drop heavy items over, and no false floor to level it out. The rear seats fold down in a 60:40 split to boost capacity, but you're left with a step in the load floor.
Engines and gearboxes
The entry-level petrol engine is a 94PS 1.4, but we haven't had the chance to try it yet. We've have had a shot in the turbocharged version that delivers 120PS, though.
Its power delivery is quite eager, meaning you don't have to thrash it too hard to make decent progress, but at the same time, it never feels particularly quick. The six-speed manual gearbox has a rather mushy, untidy action, too. In the early days of the car's life, a 1.6-litre engine with 110PS and a six-speed automatic gearbox was also offered, but we didn't get a chance to try it before it was discontinued.
The diesel range once kicked off with a since-discontinued 95PS 1.3 which we never got to sample, and there's also a 120PS 1.6. It's slower than the similarly-power petrol against the stopwatch, but because it has a bigger slice of low-down torque, it actually feels a good bit perkier, and brisker overall. Again, earlier versions of this engine were offered with a six-speed twin-clutch automatic gearbox instead of the mushy six-speed manual, but we never got the chance to try it before it was discontinued.
Refinement and noise levels
Another area in which the Tipo doesn't exactly cover itself in glory, but given its budget car status, that's no great surprise. The petrol engine stays reasonably quiet and smooth most of the time, but it does start to sound breathless and strained when you really work it. Still, it's better than the diesel, which emits a more-or-less constant background clatter and gets coarse when you pile on the revs in search of acceleration.
You feel quite a bit of vibration buzzing through the controls, too. In fairness, both engines settle down on the motorway, but they're joined by quite a lot of road noise and absolutely loads of wind noise. Whatever sort of road you're on, there are considerably quieter, more civilised ways to get around.
Safety equipment
Not a brilliant showing here. Automatic emergency braking is provided on all Tipos (along with six airbags and stability control) but it only works at low speeds and it won't recognise pedestrians, only other cars.
And, when the system was tested by Euro NCAP back in 2016, they found it didn't work very well anyway and awarded it no points. This contributed to a disappointing score of four out of five stars in the crash tests, and since the tests have become much tougher since then, it'd probably do even worse if tested today. Adaptive cruise control is available, but only as an option, and only on the top two trims. At least all versions get a space-saver spare wheel rather than a pot of tyre sealant.
Insurance groups and costs
Comparatively, no version of the Tipo will cost you very much to cover. Insurance groupings range between six and 16 (group one being the cheapest and group 50 being the priciest), and most versions sit closer to the bottom end of that scale than the top. Many rivals are classified higher than that, and a result will cost you more in premiums. No minimise your costs in this area, keep your choice of version as humble as you can.
VED car tax
If the car you find comes in Street, Mirror, S-Design and Sports trims, then you'll pay £150 per year to tax it. That's because these versions were introduced after April 1st 2017, when the government passed new tax rules applying a flat rate for this amount to all petrol and diesel cars.
For buyers of Easy, Easy Plus and Lounge cars it'll depend on when your car was registered, If it was after the given date, you'll pay £150 per year, but if it was before, it'll be calculated on your car's CO2 emissions. As it happens, you'll still pay £150 on most versions, with a couple of exceptions. One version of the 1.6-litre petrol automatic (if you can find one) will cost you £165 per year, while if you go for the 1.3-diesel, its CO2 emissions were so low that you'll pay precisely nothing. Happy days.
Trim levels and standard equipment
Originally, the trim levels on offer were fairly straightforward. The entry-level Easy trim came with manual air-con, cruise control, remote locking, electric front windows and electric door mirrors, but if you wanted alloy wheels, you needed to upgrade to Easy Plus trim. This also gave you powered rear windows, rear parking sensors, front foglamps and leather wrappings for the steering wheel and gear lever, not to mention a better radio.
The Lounge sat at the top of the range and added some chrome styling pieces, climate control, automatic lights and wipers, navigation and a rearview camera. Then, from 2018, new trims were launched on a sporadic basis. First came S-Design trim, which brought in the new 7.0-inch infotainment system along with xenon headlamps, part-leather upholstery and various styling bits and pieces.
Then came the Street, which was based on Easy trim but added alloys and various other styling touches inside and out. Mirror trim then replaced the Easy Plus, and basically added the bigger touchscreen and more styling bits, and then the Sport was introduced, which took the S-Design car and added - yup, you've guessed it - yet more styling goodies. Later on, half of these models were dropped all over again, and the trim structure became Easy, Street, Mirror and Lounge. Confused? Yup, us too.
Learn more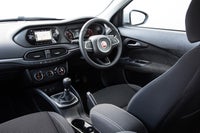 On the inside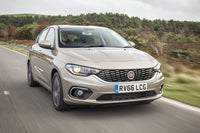 Driving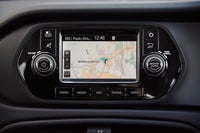 Cost to run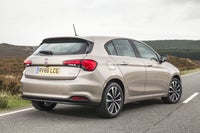 Prices and Specs
Reviews of similar cars
Quality checked, all cars less than 8 years old and warranty included
Looking for other Fiat cars?
Quality checked, all cars less than 8 years old and warranty included
Keep me updated by email with the latest advice, news and offers from heycar
By submitting, you agree to our
privacy policy
.
Popular models
Similar models