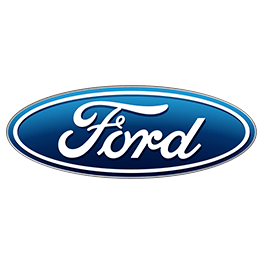 Ford C-MAX Review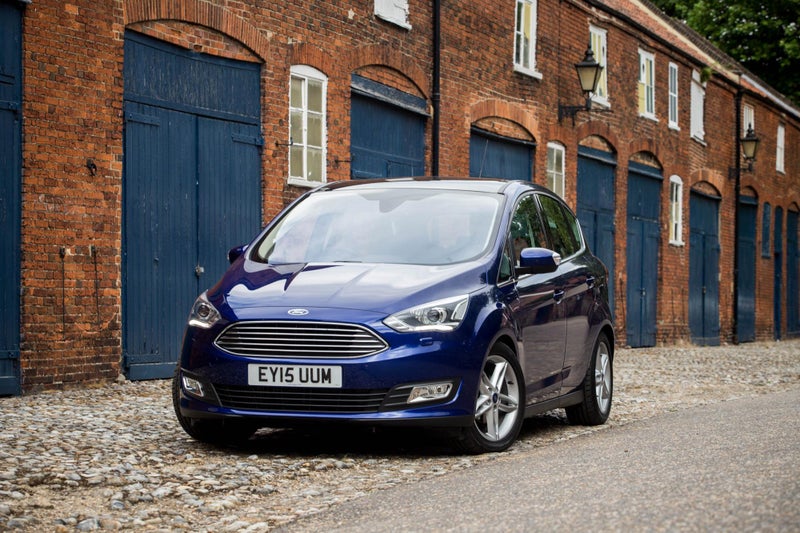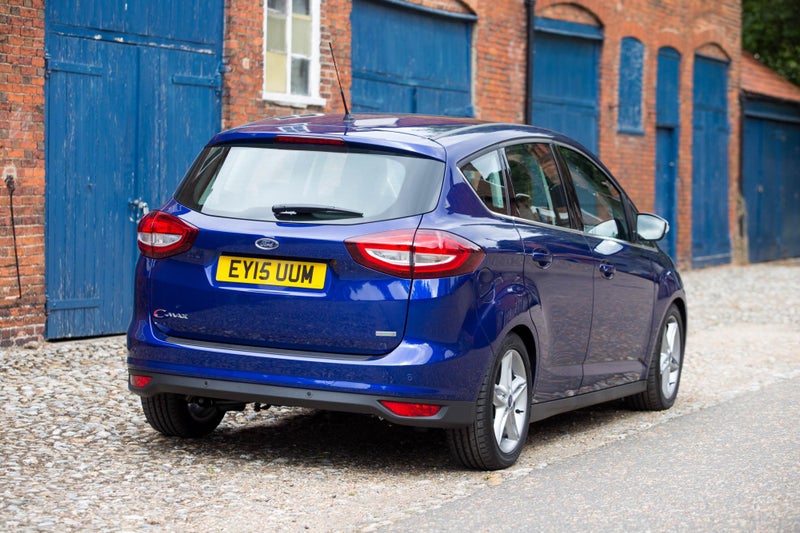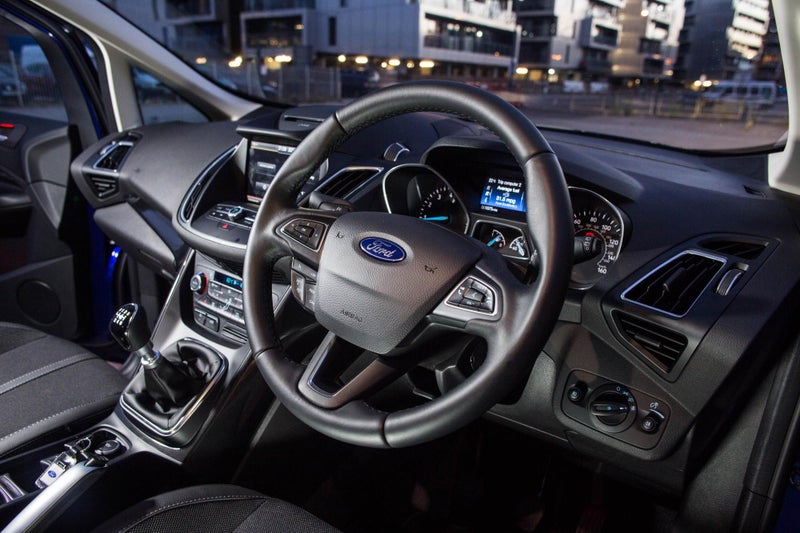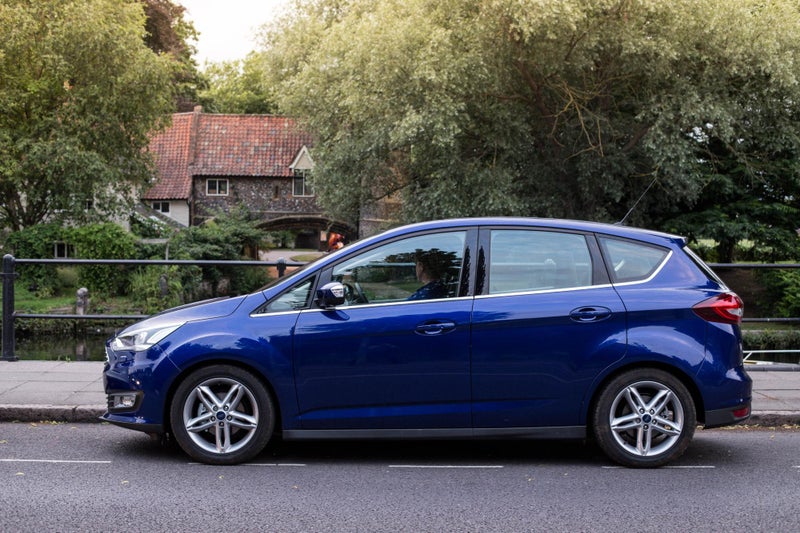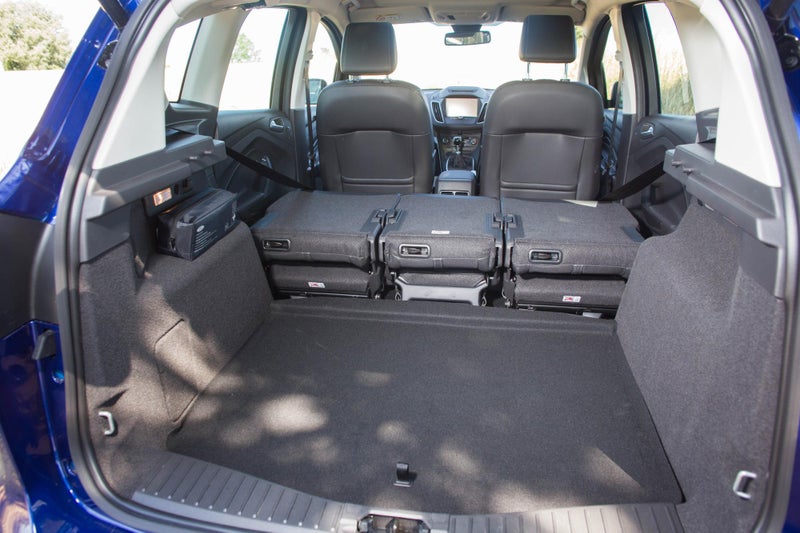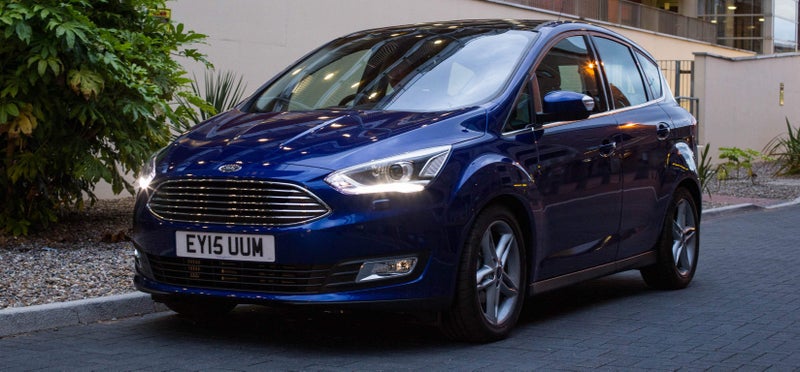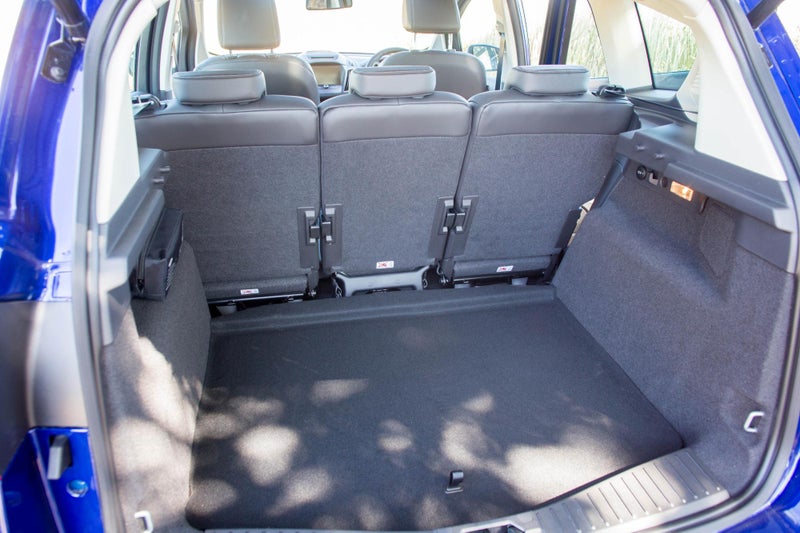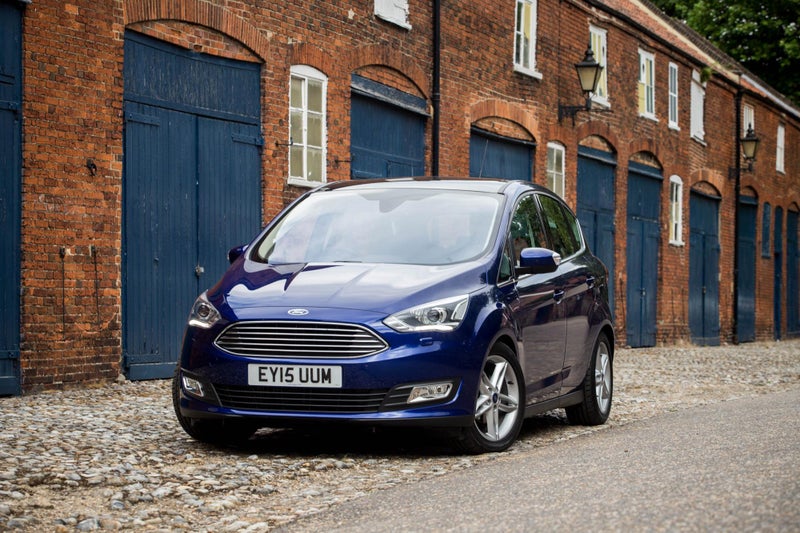 1/7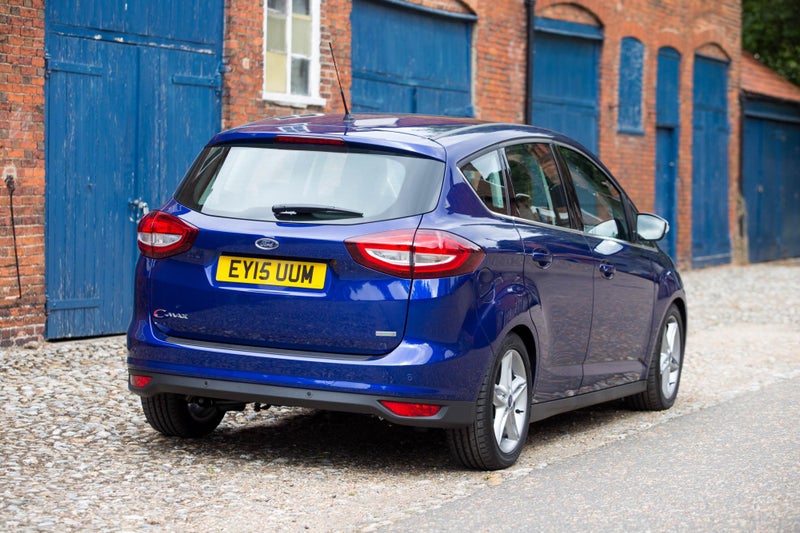 2/7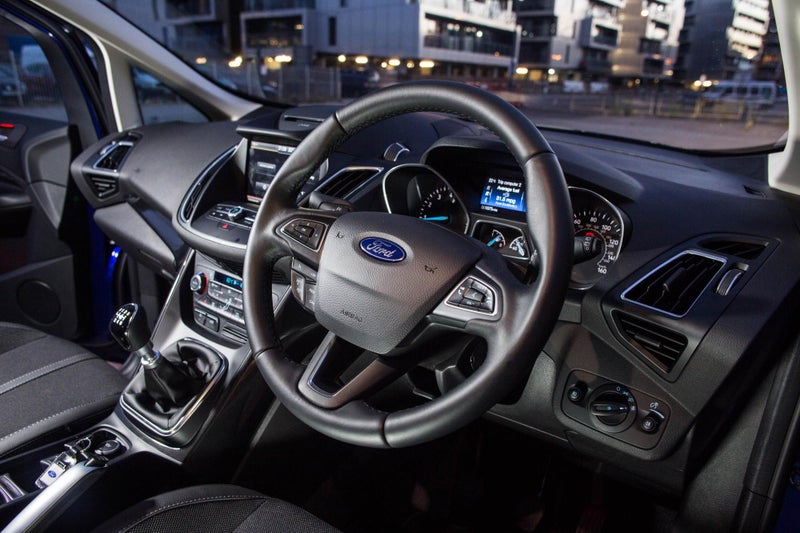 3/7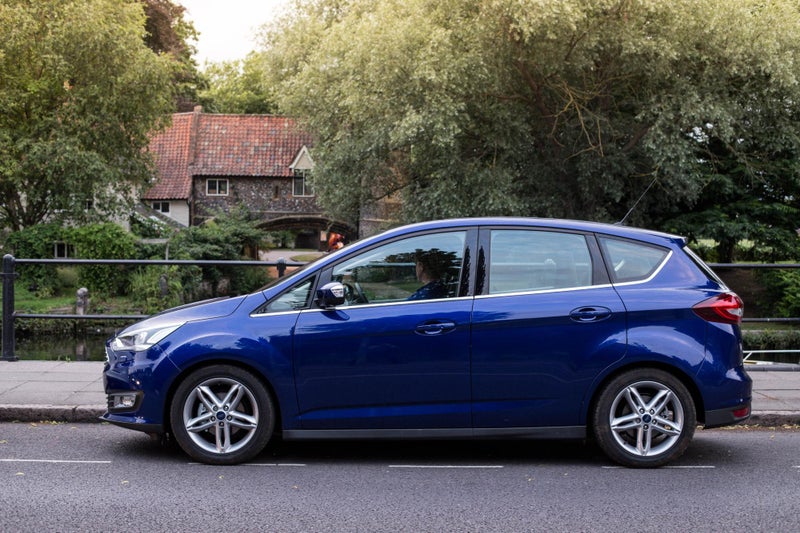 4/7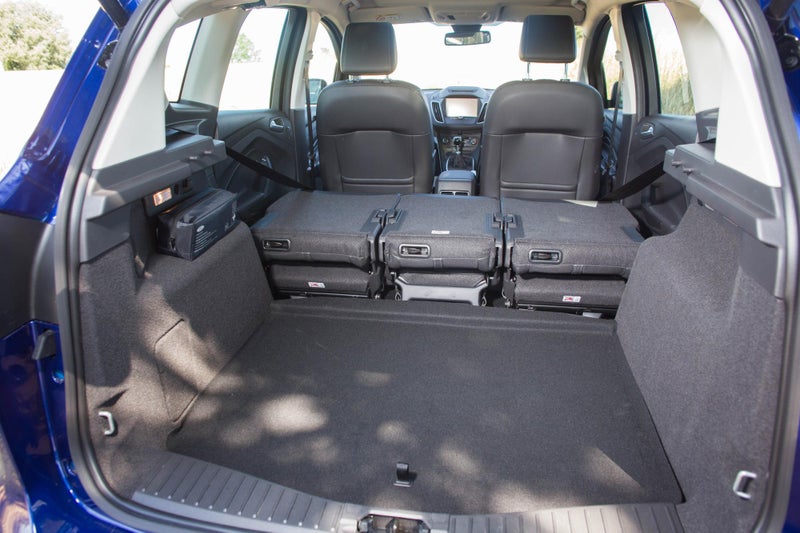 5/7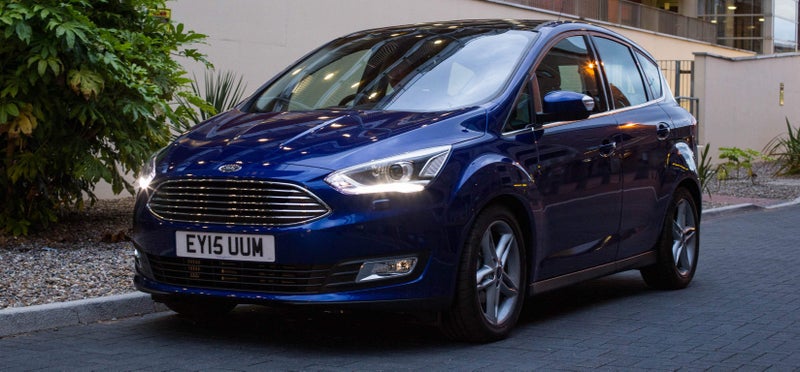 6/7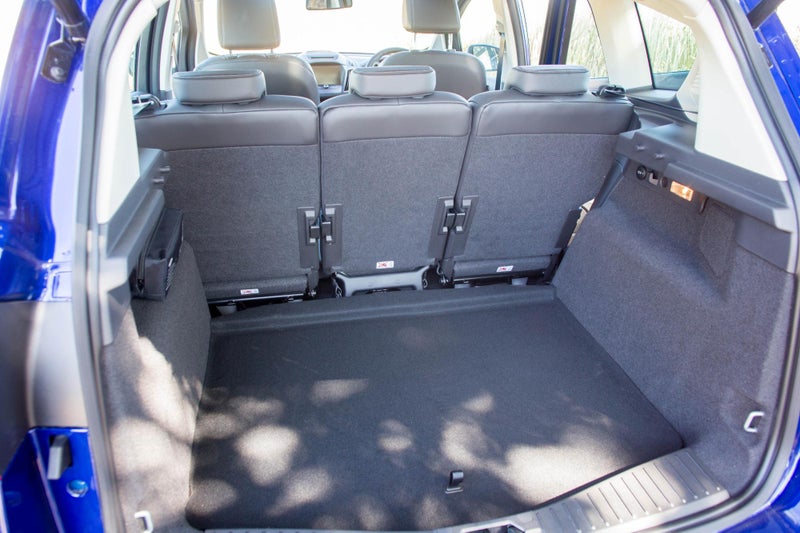 7/7
Launched in 2010

MPV

Petrol, Diesel
Launch year

2010

Body type

MPV

Fuel type

Petrol, Diesel

Written by
heycar editorial team

heycar rating
Sharp handling five-seat MPV
Best bits
Great to drive
Punchy 1.0-litre petrol
Competitively priced
Not so great
Not as practical as rivals
Dated interior feels cheap
Below average fuel economy
Read by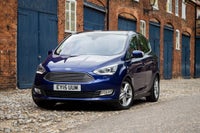 Overall verdict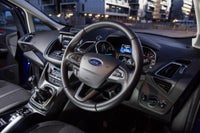 On the inside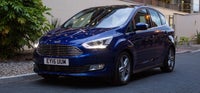 Driving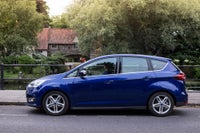 How much does it cost to run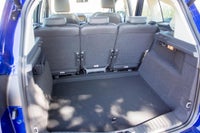 Prices, versions and specification
Overall verdict
"Families nowadays are unlikely to have their heads turned by a compact people carrier like the C-MAX. With its staid exterior, sensible focus on practicality and an ageing interior, the cards do feel stacked against it. Yet there's also a huge amount to like about this car, and we think SUV buyers are missing out on a good thing."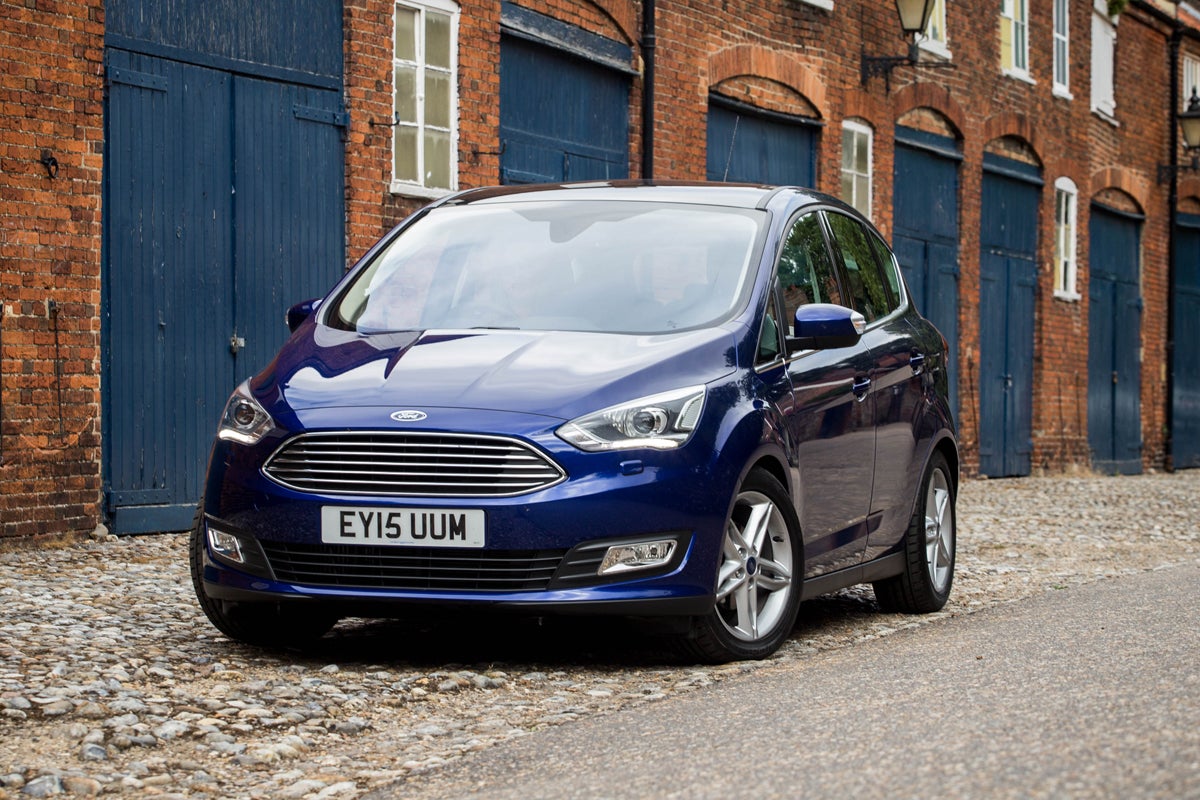 Putting the styling aside for a moment, this is an affordable family car that's fantastic to drive, comfortable for its passengers, and offers more seating flexibility and cabin space than a standard hatch - for a similar price.
It's still compact enough to be easy to drive manoeuvre around supermarket car parks and multi-storeys but can still seat four adults in total comfort, or two parents and three kids (with a little elbow room to spare). For those who need to carry three child seats, its big brother the seven-seat Grand C-MAX is the better option.
Space in the boot is generous but not exceptional. You'll have room for a buggy, big shopping bags and the like, and it's a nice shape for loading heavy items, but to increase capacity you need to tumble the rear seats forward (or remove them entirely) where larger people carriers just let you fold the extra chairs into the floor.
Some rivals feel wider, giving you more space in the second row, and also feature seats that slide forward to increase boot space - a Citroen C4 Picasso is roomier full stop - but the Ford counters with the way it drives.
Every version has a brilliant ride, firm enough to control any body movements but supple enough to smooth out even the worst roads. The precise steering and finely-weighted controls make the C-MAX a joy on windy country roads, but it's also comfortable and refined enough for the motorway, especially after its 2015 facelift.
Of the three engines offered, the 1.5-litre TDCi diesel is the best fit. It's fairly economical, quiet and smooth once you get it up to speed, and comes with the option of a six-speed manual or six-speed automatic 'box.
With 120PS it's no firecracker but has enough pulling power to make fully-loaded family travel effortless.
The 1.0-litre 125PS turbo petrol is a characterful engine that can work if you don't often travel with five in the car, but it needs to be pushed to extract its performance, hurting both cabin refinement and its fuel economy.
Entry-level Zetec models are a bit basic, but Titanium trim offers most of the things buyers will need, with the notable exception of parking sensors and sat-nav, although it's possible to use your phone instead. It's just a shame that the cabin layout and quality is so far behind rivals like the Golf SV and 2 Series Active Tourer.
Pick the current shape and you get relatively nice materials and a simplified layout, but the drab dash is not as logical or intuitive to use as it should be, with small, hard-to-reach buttons and some flimsy trim pieces.
Finally, it's average safety performance (despite a good amount of standard protective kit) will be a turn off for some buyers. It's good value - especially used - but also a car that will only suit a small number of people.
If you're looking for the larger seven seat version, you need our Ford Grand C-MAX (2011-2019) review.
Comfort and design
"Fords usually provide a spot-on driving position, and the C-MAX upholds that fine tradition. There is a wide range of adjustment to the height and reach to the pedals, and lumbar support is fitted on every single trim."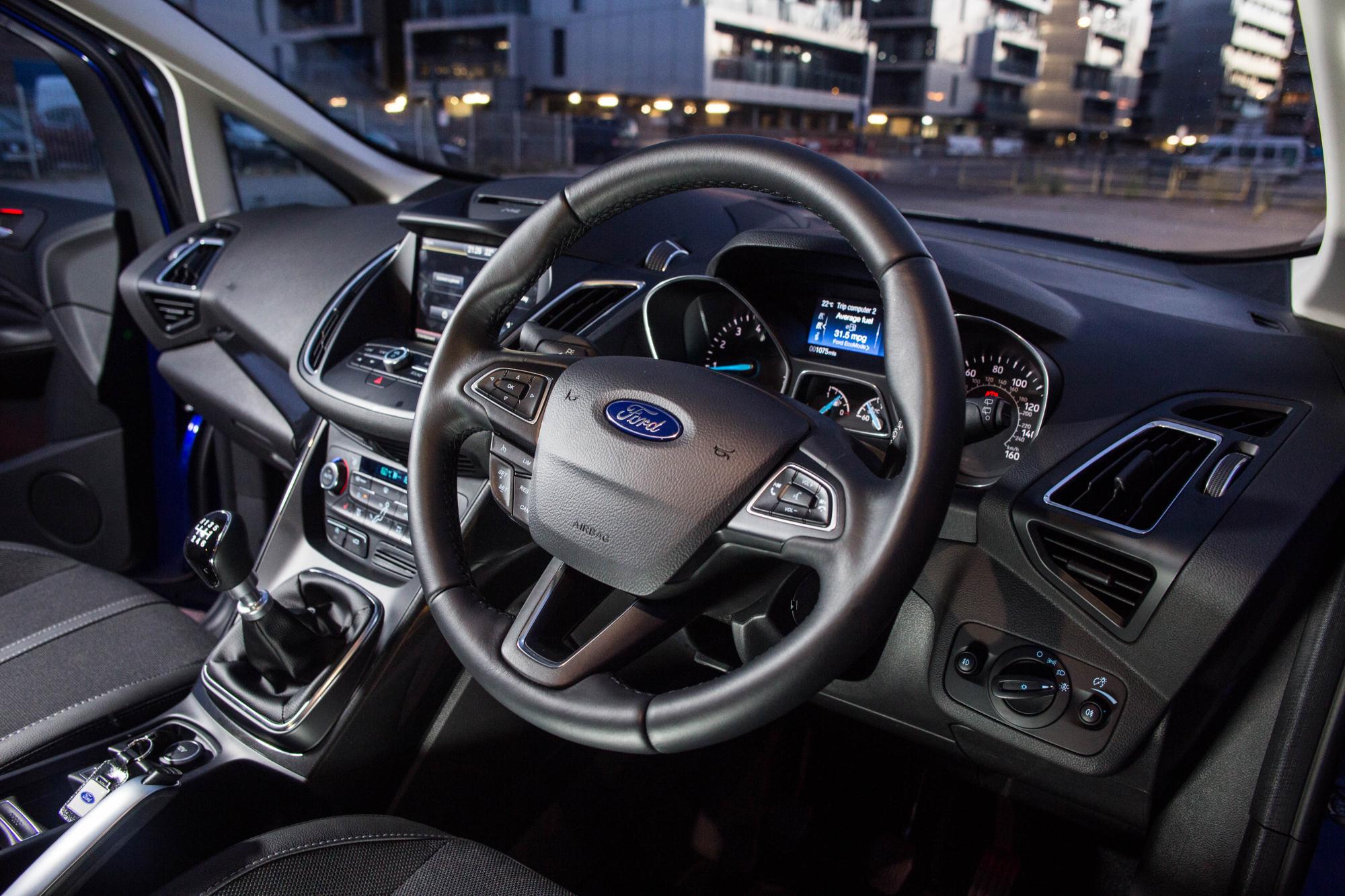 You sit up high (not as tall as in an SUV - but loftier than a family hatch) and visibility is good, with extra glass in the A-pillars to help you out when you're pulling out of tight junctions, but a Golf SV has a better rear view.
The front seats are firm but supportive, and the simplified centre console in post-facelift models is a welcome relief from the button-riddled mess that typified the earlier cars. It still has its issues though. The gearstick is mounted close to the steering wheel but obstructs the confusing and rather small heater controls, and the 8.0-inch screen (if fitted) is deeply recessed instead of sitting flush to the dash, as it does in modern MPVs.
There are some peculiar design decisions in here too, like the CD player slot above (and behind) the main screen, and the wheels that control the airflow through the vents also being mounted weirdly out of reach.
These gripes aside, it's also worth saying that the design is wilfully sensible, with none of the futuristic chic of the Citroen C4 Picasso (later called SpaceTourer) or sporty embellishment of a BMW 2 Series Active Tourer.
Handling and ride quality
"This is one area the Ford stands head-and-shoulders above its five-seat MPV rivals. It's an absolute hoot to drive, with precise, beautifully consistent steering, and finely-judged suspension that's supple and composed."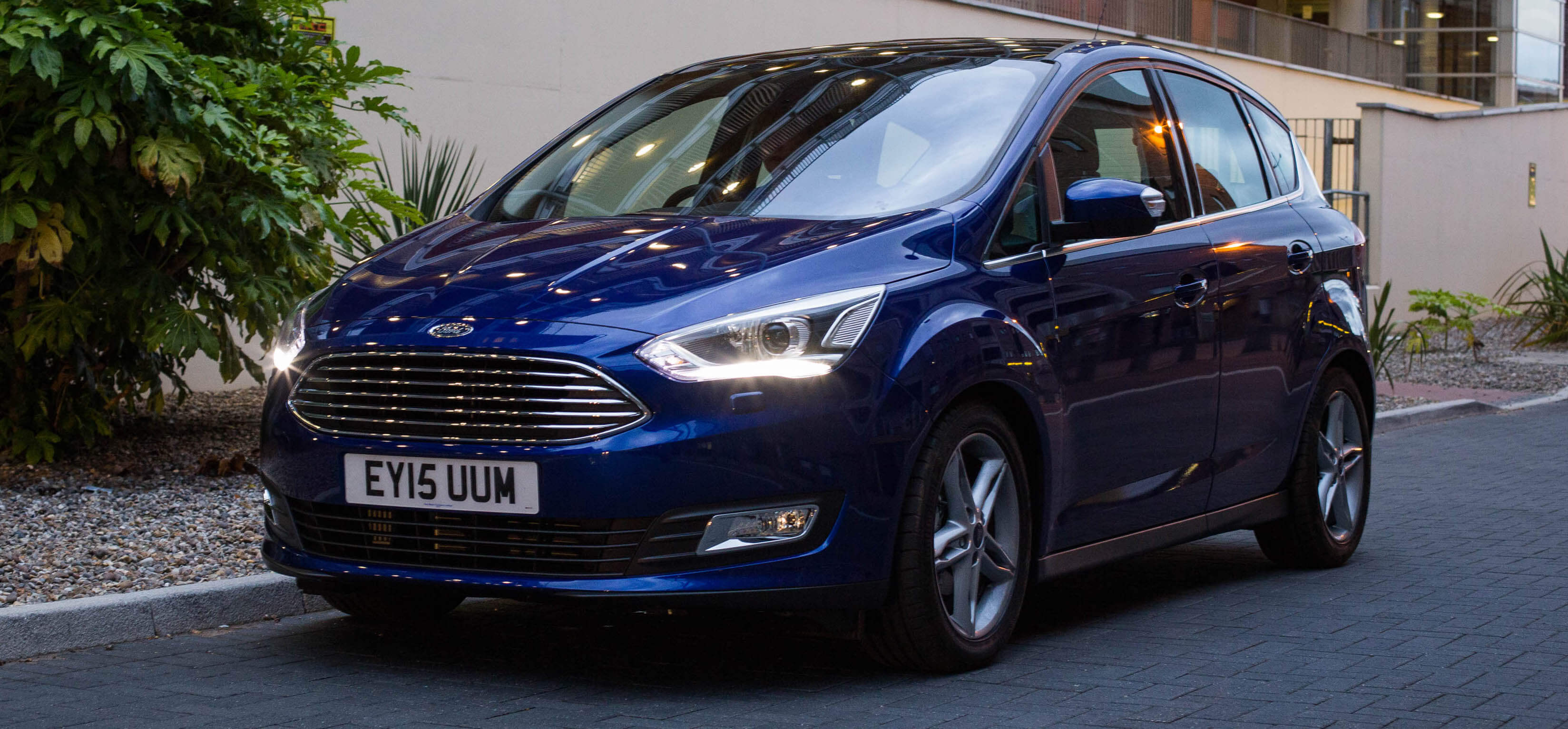 Every model has the same setup, and unlike on some rivals, there is no option to fit fancy adaptive dampers to help smooth out the ride. The thing is though, the C-MAX is so nicely balanced it just doesn't need them.
As long as you avoid the optional 18-inch wheels, then ride comfort is brilliant. It can soak up punishment on even the poorest surfaces, taking the sting out of bumps and crests, but stays flat and controlled in corners. It's plusher and more absorbent in town than the majority of compact SUVs since those cars usually come on 'tough' larger alloys at the expense of ride comfort. We'd rather be comfy than stylish, what about you?
There is a smidge more body roll then you'd find in a normal family hatch, but loads of grip from the front tyres, letting you sling it around corners without losing any stability or making your passengers feel seasick.
Very few cars manage this trade off between comfort and control so well, and although it won't be important to everyone, we think its sparkling dynamic ability is reason alone to consider the Ford over its competitors. The steering is a little over-eager to self-centre, which can catch you out if you're used to a slacker setup, but it responses faithfully to the driver's inputs, giving plenty of feedback and letting you feel like you're in control.
MPG and fuel costs
"If your annual mileage is higher than 12,000 then the 1.5-litre diesel C-MAX makes the most financial sense. It averages an official WLTP economy figure of 48.7mpg, but Real MPG users return over 50mpg."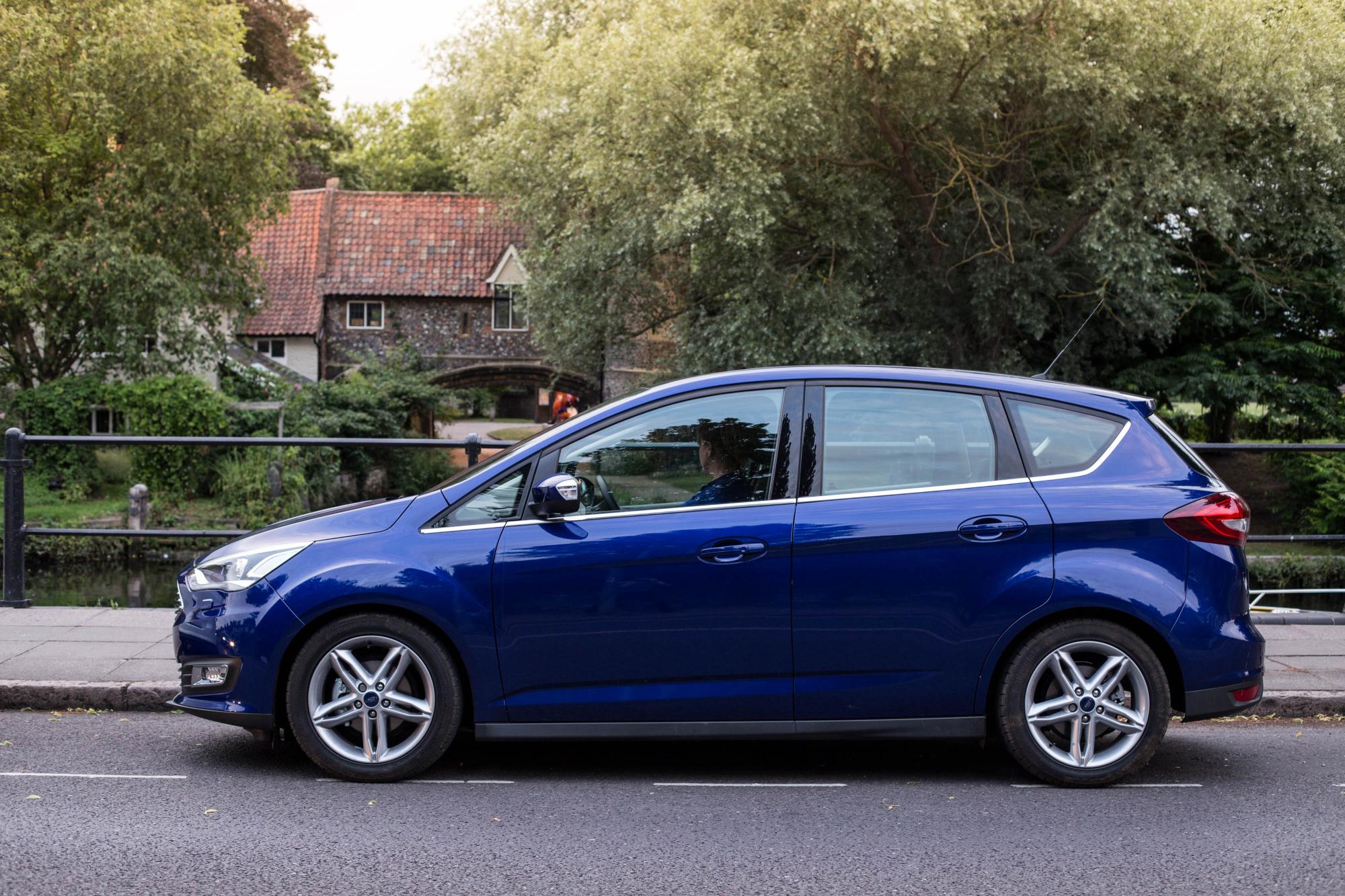 That's with a six-speed manual gearbox, so knock a few mpg off that total if you opt for the automatic. The 'EcoBoost' turbocharged petrols are less miserly, with the 1.0-litre getting between 37 and 42mpg driven gently.
The gutless 100PS version actually performs worse than the 125PS model, according to our owners, while the 1.5-litre petrol (which is automatic only) is the least efficient, in some cases returning less than 30mpg.
Even with a slight difference in tank size, that makes a big difference to the range, with the diesel capable of close to 600 miles in one go, where the 1.5-litre petrol will be lucky to go further than 380 miles at a time.
How much should you be paying for a used Ford C-MAX?
"The C-MAX could be a very affordable way of carting your family from A-to-B since used prices start from as low as £3,000 for an early 2011 car with over 100,000 miles on the clock, with either petrol or diesel power."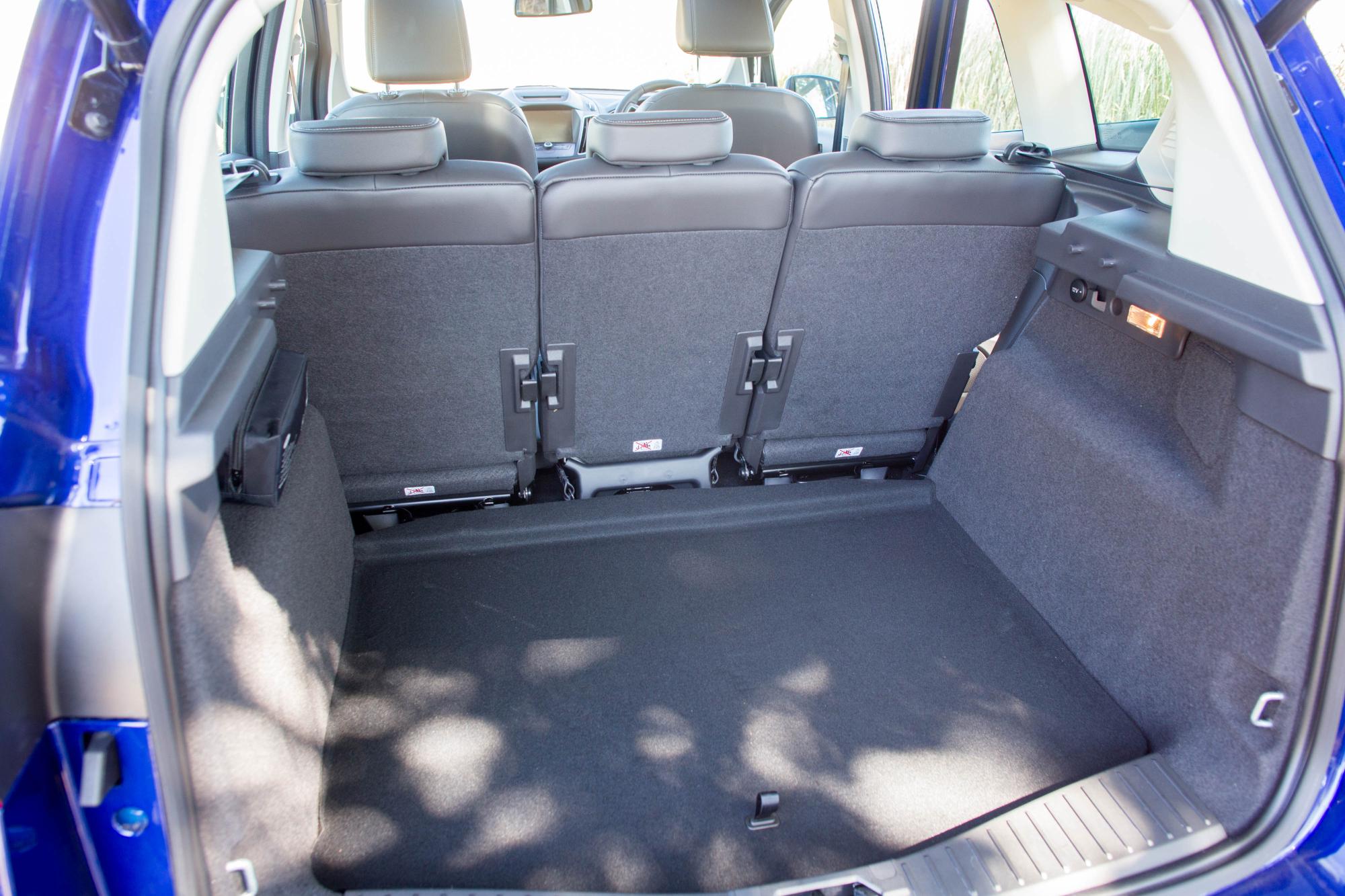 Not all of the cars in that range will have a full dealer service history though, and repair costs for replaceable items like brakes, tyres and suspension parts can rise sharply once a car has covered six-figure distances.
Spending a little more - between £4000 and £6000 - will get you a nippy 1.0-litre petrol with around half the mileage of the cheapest examples, and since there is plenty of choice, we'd also go for at least Titanium trim. For the newest shape in the same condition, expect to pay around £7500 for a 2016 model, with nearly new 2019 versions (on delivery miles) changing hands for around £17,000 or less, even with the 150PS engine.
Ready to get your top quality Ford C Max?
All cars come with a warranty
Selected dealers only
All quality checked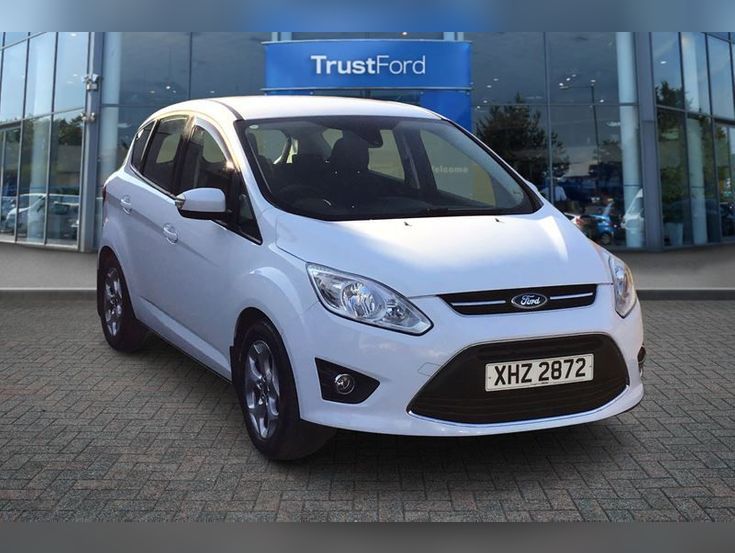 Ford C Max
1.6 Zetec 5dr
TrustFord Coleraine

Coleraine, BT522BS
HP: £195.35/mo
Representative example: Contract Length: 36 months, 36 Monthly Payments: £195.35, Customer Deposit: £1,035.00, Total Deposit: £1,035.00, Total Charge For Credit: £1,167.60, Total Amount Payable: £8,067.60, Representative APR: 12.9%, Interest Rate (Fixed): 12.08%
Ford C Max
1.0 EcoBoost Titanium 5dr
TrustFord Bradford

West Yorkshire, BD14SR
PCP: £288.85/mo
Representative example: Contract Length: 36 months, 35 Monthly Payments: £288.85, Customer Deposit: £1,920.00, Total Deposit: £1,920.00, Optional Final Payment: £3,466.00, Total Charge For Credit: £2,695.75, Total Amount Payable: £15,495.75, Representative APR: 12.9%, Interest Rate (Fixed): 12.16%, Excess Mileage Charge: 4.8ppm, Mileage Per Annum: 10,000
Is the Ford C-MAX right for you?
Five-seat MPVs have become an endangered species thanks to the rising popularity of small SUVs. In truth, many buyers will pick the rugged image of a crossover over the honesty and space of cars like the C-MAX.
The thing is, being unfashionable won't bother some people at all, and it makes MPVs better value. Most of them ride and handle better due to being lower to the ground, and can match SUVs for carrying capacity.
However, while the C-MAX is a little more versatile than the Focus on which it's based, it's not a 'proper' MPV in the same sense as its seven-seat sibling the Grand C-MAX, and most family will gravitate to the larger car.
It's a perfect car for people who like driving and need a little more space than a standard hatchback provides. Those will larger families should look at seven-seat alternatives, especially if you have three or more kids.
Its age also means it's no class-leader on running costs, infotainment gadgets or the crash safety rankings.
What's the best Ford C-MAX model/engine to choose?
The answer to this question depends on what you want to use it for, but family buyers keen to make the most of its decent load-carrying capacity should definitely choose the 1.5 TDCi diesel in mid-range Titanium spec.
Equipped with this engine the C-MAX has reasonable running costs, plenty of equipment, and is great value. The older 2.0-litre diesels were even punchier, but not as refined, and will be more expensive to insure.
We'd also advise going for the post-2015 facelift model if your budget allows. It's not only prettier to look at, but the interior is much better finished and laid out, which will make a big difference to everyday usability.
If you don't plan on many long haul trips then the 125 PS 1.0-litre petrol is a characterful nippy engine, but don't expect it to be hugely economical. You need a heavy right foot to get it going, and this hurts efficiency.
What other cars are similar to the Ford C-MAX?
Direct rivals the Citroen C4 Picasso and Renault Scenic offer more seating flexibility and lower running costs, and come better equipped than the Ford spec-for-spec, however neither are near as entertaining to drive. For reliability, look at a Toyota Verso.
If you want a posher interior, the Volkswagen Golf SV has nicer trim materials, and a wider range of engines that still includes a stout 2.0-litre diesel with 150PS, and it'll also hold its value a little better than the C-MAX. There is also the seven-seat Volkswagen Touran.
For buyers looking for an even posher MPV the BMW 2 Series Active Tourer certainly delivers, with a sporty cabin, excellent build quality, and option of a plug-in hybrid model with a 25-mile electric range and very low CO2 emissions.
Of course, if you want similar practicality but a raised driving position, there are a vast number of compact SUVs to choose from. Most of them, such as the Peugeot 2008 and Renault Captur look a lot more stylish.
Quality and finish
The C-MAX shares its interior with the last generation Focus, not a car known for its upmarket cabin. We can't complain about how it feels, with a leather steering wheel, sturdy gearstick and dense dash plastics.
Visually though, it's a real mess. Odd angles and shapes, mismatching drab colours and textures, and once you get lower down, some fairly flimsy feeling trim pieces mean it's outmatched by its rivals for fit and finish.
Everything feels robust, and we have little doubt the interior will be hard wearing, but it falls some way short of the upmarket and intuitive layout of the (admittedly rather more expensive) BMW 2 Series Active Tourer.
The buttons and switches on the centre console are nicely damped, and the deeply cowled instruments are easy to read, but the indicator stalks and lighting controls made from cheaper materials let the side down.
Still, the revised 2015 car is a major improvement over the older C-MAX in terms of its quality and design. It's definitely worth paying extra for the later model to get a cabin that feels only slightly behind its closest rivals.
Infotainment
This is probably the weakest area of the C-MAX. The entry-level Zetec models come with a 4.2-inch screen that is laughably small by modern standards. It's no bigger than the driving data screen nestled between the two dials and set so far back into the recessed dashboard that it's a challenge to read it clearly on the move.
It does at least have DAB radio, a single USB port and Bluetooth connectivity, and it's possible to use voice commands to do basic stuff, but compare it to any modern setup and its an embarrassingly outdated design.
You might think that upgraded 8.0-inch touchscreen that's standard in the higher trim levels would be a major improvement, but it comes with its own set of challenges. The first is ergonomic, because there is a 'shelf' of physical buttons in front of the screen that hampers your ability to hit the lower parts of the display cleanly.
The second is the touch response. It won't always register when you've pressed the screen, which gets old pretty swiftly, and combined with the dated graphics and confusing menus, it's deeply user-unfriendly.
Towards the end of its life, Ford did update this software to its 'SYNC 3' system, which significantly improved the menu layout, with bigger icons that were easier to hit, making it less laggy and more accurate to use. This update also allows you to use Android Auto and Apple CarPlay via Ford's 'AppLink' technology.
Space and practicality
The C-MAX is a bit of a mixed bag when it comes to the business of hauling people and luggage around. Its high roofline does wonders for headroom in the rear seats, but carrying three across will be a tight squeeze.
It does have some useful tricks though. If you've only got two in the back for instance, folding the middle seat flat allows you to slide the two outer chairs inwards and then back, creating a very spacious 2+2 layout. This configuration provides excellent legroom, and means you passenger share a wide armrest of the seatback.
You can access the Isofix points through gaps in the seat fabric, and while fitting three child seats is possible if you use slimmer ones and alternate rear- and forward-facing, it's a total faff, and rivals are better.
There are loads of storage spots for carrying clutter dotted about the cabin, including a big armrest cubby. Neat touches like the flip-down cabbie mirror for a good view of the rear seats are useful, and the optional Family Pack adds integrated sun blinds in the rear windows, and picnic tables mounted to the front seatbacks.
Unfortunately, the boot lets the side down. It's a wide, square shape, and the 432-litre capacity is good, but a Citroen C4 Picasso or Golf SV can carry a lot more with five seats in place. If you want to free up more room, you can tumble the rear bench forward, or remove them entirely, but they're heavy, and it's a fiddly process.
Remove all three and the C-MAX has a van-like carrying capacity of 1684 litres. We're just not sure how often busy mums and dads are likely to actually do this, or where on earth they'll store the seats if they do.
Engines and gearboxes
The C-MAX shares many of its engines with the old Focus hatchback, and over the years it was powered by everything from a cheap and slow 1.6-litre non-turbo petrol to a fairly punchy 2.0-litre diesel with 163PS.
That choice got slimmed down considerably over the years, and the later models gave buyers a simple choice between a 1.0-litre petrol with 100 or 125PS, a 1.5 petrol with 150PS, and a 120PS TDCi diesel.
For most buyers, the latter will be the best choice. It's flexible, economical and has enough pulling power to haul the C-MAX around with getting flustered, especially if you have five people and their luggage on board. It's available with a choice of automatic or manual transmissions. We'd stick with the manual, since it's cheaper to buy, more efficient than the auto, and very pleasant to use with a positive, nicely-weighted shift.
The 150PS EcoBoost petrol is only available with an automatic, and while the gearbox is relatively smooth, this combination is not great for fuel economy. The 1.0-litre has a three-cylinder layout that makes it less refined than the diesel, and the entry-level version is too weedy for a car this size, even the 125PS struggles.
If you cover less than 10,000 miles a year (with only a couple of people on board) then the smallest engine starts to make more sense, but it's not the most reliable unit - clutch problems have been widely reported.
Refinement and noise levels
Earlier versions of the C-MAX were not as relaxing as you might hope for a family-focused model. Its tall roofline and more upright windscreen create a fair amount of wind noise, although so do most of its rivals.
Less excusable was how vocal its engines were. The 1.0-litre three-cylinder petrol sounds raspy when you push it (which you inevitably will if you're fully loaded) and sends a buzz through the pedals and wheel. The older 2.0-litre diesel also clatters away loudly on start-up, but settles down nicely once it has warmed up.
The same size diesel in the BMW 2 Series Active Tourer is also gruff and coarse in town, and doesn't settle like the Ford does once you're cruising. Still, the 150PS 2.0-litre unit in the Golf SV is smoother than either.
Ford addressed the problem in the 2015 facelift, fitting thicker glass, extra sound deadening material in the engine bay, and even tweaking the engine mounts themselves to reduces the vibrations reaching the cabin.
These changes definitely helped improve things, but the 1.5-litre diesel remains the best choice if you want a calm motorway cruiser. It's tractable and fairly smooth, whether it's paired with the manual or automatic 'box.
Safety equipment
The C-MAX is an older model now, and its advancing years are reflected in the paucity of its standard active safety equipment - although Ford does at least offer buyers some of the latest systems from the options list.
In fact, it's been on sale for so long that it's been crash-tested by Euro NCAP twice. It did well initially, getting the maximum five-star rating, but the revised model got a distinctly less impressive three-star score in 2017.
It scored slightly lower marks for adult, child and pedestrian protection than the Citroen C3 Aircross and the Golf SV. However, it's worth pointing out that the German car was testing in 2014, before the stricter tests. All models get six airbags, traction and stability control, tyre pressure monitors (and a space saver wheel for if you do get a puncture) and automatic emergency braking - Ford calls this Active City Stop - as standard.
You can add lane and blind-spot assistance, adaptive cruise control (which follows the car in front), traffic sign recognition, and automatically dipping headlights as part of the Driver Assistance Pack for just £450. However this pack is not available on the entry-level Zetec model, and rear parking sensors, a reversing camera and parking assistant (where the car will do the steering for you) are optional on every model.
Insurance groups and costs
Your insurance costs will vary depending on the engine and year you choose, but the most affordable model to cover is the pre-facelift Zetec with the reediest 100PS 1.0-litre petrol, it's in Group 10 - similar to a Fiesta.
Put the same engine in the current shape model and that jumps up to Group 14 or Group 16 if you want the more powerful 125PS version. That's on a par with Citroen's C4 Picasso, but more expensive than a Golf SV.
The Volkswagen is cheaper if you want a diesel too. The 1.5-litre Ford is five insurance band higher than the equivalent Golf, and the gap grows to almost ten brackets if you opt for the older 2.0-litre with an automatic.
VED car tax
The majority of the C-MAX line-up will be cheap to tax - especially cars registered before April 2017. That's because the 1.5-litre diesel and 1.0-litre petrol (in 100PS or 125PS guises) emit less than 120g/km of CO2.
At least they used to, according to the old NEDC emissions tests. That translates to an annual tax bill of £30 or less, although the older 1.6-litre petrol from the same era will cost you five times more, at £165 per year. Cars registered after that date will pay a fixed tax rate of £150 a year regardless of their efficiency.
Trim levels and standard equipment
No version of the C-MAX feels too stripped out, with every version coming with alloy wheels, air-con, cruise control, a heated windscreen, DAB radio and Bluetooth, but some rivals do give you more for your money.
There are three specifications: Zetec, Titanium and Titanium X. We reckon Titanium offers the best value, since it adds climate control, auto lights and wipers, keyless entry and start and an 8.0-inch touchscreen.
Top-spec models have part-leather heated front seats, brighter Xenon headlights and an airy glass roof. It does have some notable omissions though. Rear parking sensors are optional on every trim, as is sat-nav. Entry-level cars also have manual winding rear windows, and there is no smartphone compatibility for Apple or Android, except on models with the upgraded SYNC 3 system, with its bypass 'AppLink' functionality.
There aren't many options, but the £200 Family Pack comes with integrated window blinds, picnic tables and a proper power outlet in the rear for charging laptops or iPads when you're travelling with kids to entertain.
You can add a full leather interior to the top-spec Titanium X, and we'd recommend getting a car fitted with the Convenience Pack. Not for its active parking gimmick, but the all-round sensors and back-up camera.
Learn more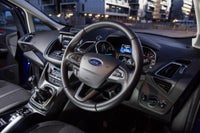 On the inside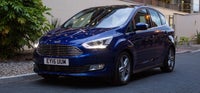 Driving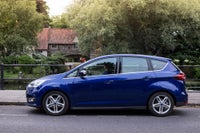 How much does it cost to run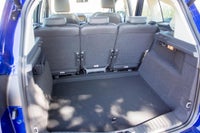 Prices, versions and specification
Ask the heycar experts:
common questions
What is a Ford C-MAX?
The C-MAX is a family people carrier with five doors and five seats. It is based on the Focus hatchback, and features a taller body and higher roof to improve the amount of space inside.

Answered by
heycar editorial team
Has the Ford C-MAX been discontinued?
Yes. Due to a heavy fall in the popularity of MPVs, Ford decided to wield the axe and cut them from the range in the middle of 2019, with no plans for any replacements.

Answered by
Russell Campbell
Is the Ford C-MAX a good car?
With the right engine and trim combination, the C-MAX is good honest family transport that is surprisingly fun to drive, and an affordable used buy, even if the interior looks rather dated

How much boot space is there in the C-MAX?
With the rear seats in place the C-MAX can carry 423 litres of stuff. Not as much as a Focus Estate, but comfortably more than the normal hatchback. It also comes with removable rear seats, and the available boot size grows to an impressive 1723 litres if you take them out.

Reviews of similar cars
Quality checked, all cars less than 8 years old and warranty included
Looking for other Ford cars?
Quality checked, all cars less than 8 years old and warranty included
Keep me updated by email with the latest advice, news and offers from heycar
By submitting, you agree to our
privacy policy
.