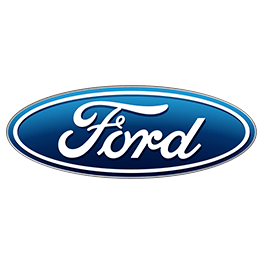 Ford Ka+ Review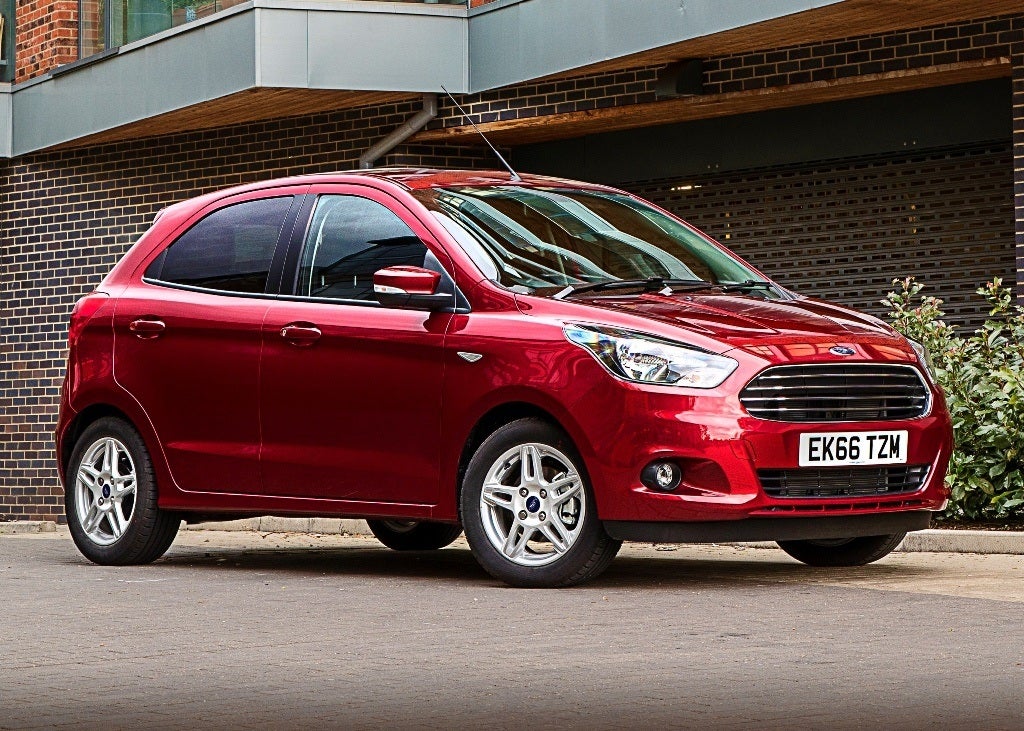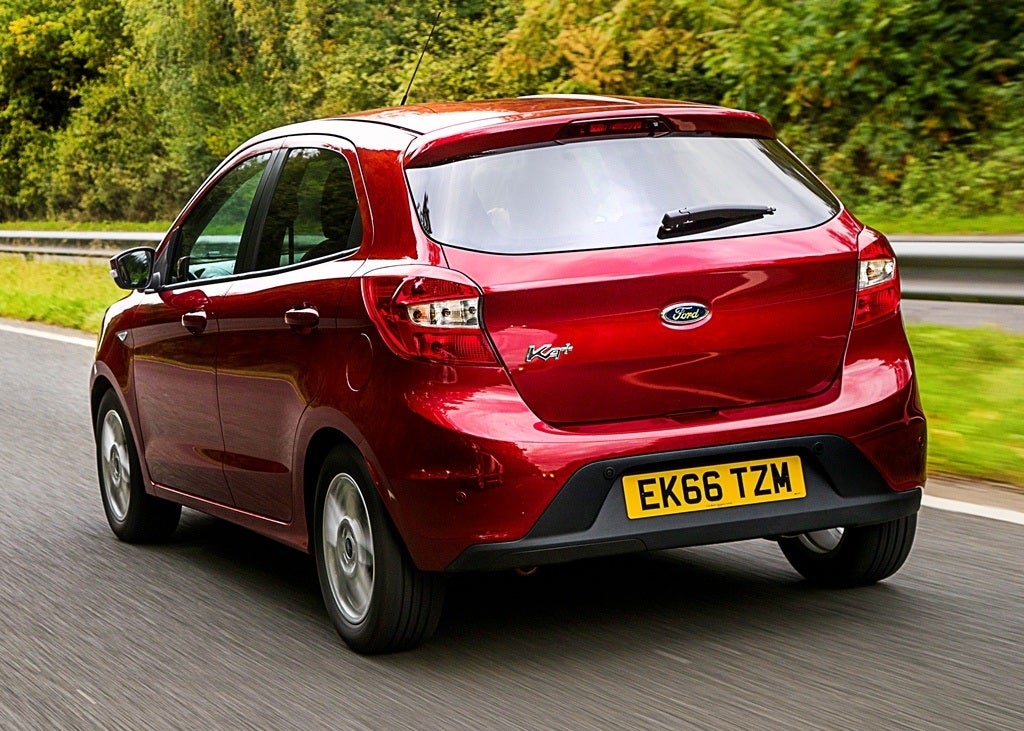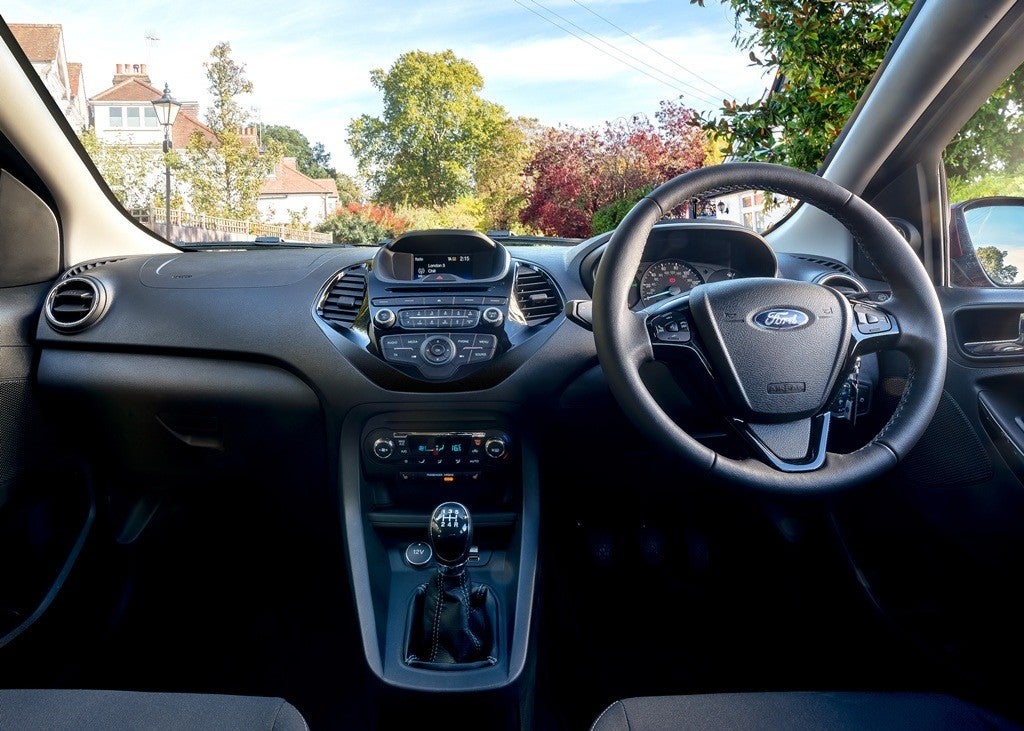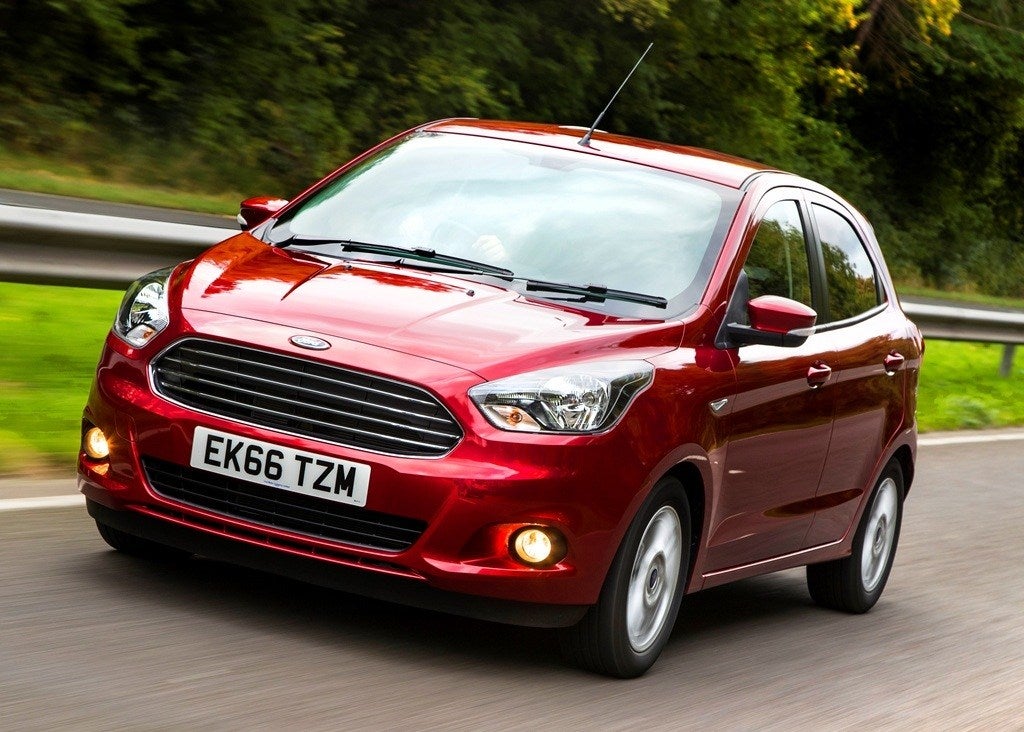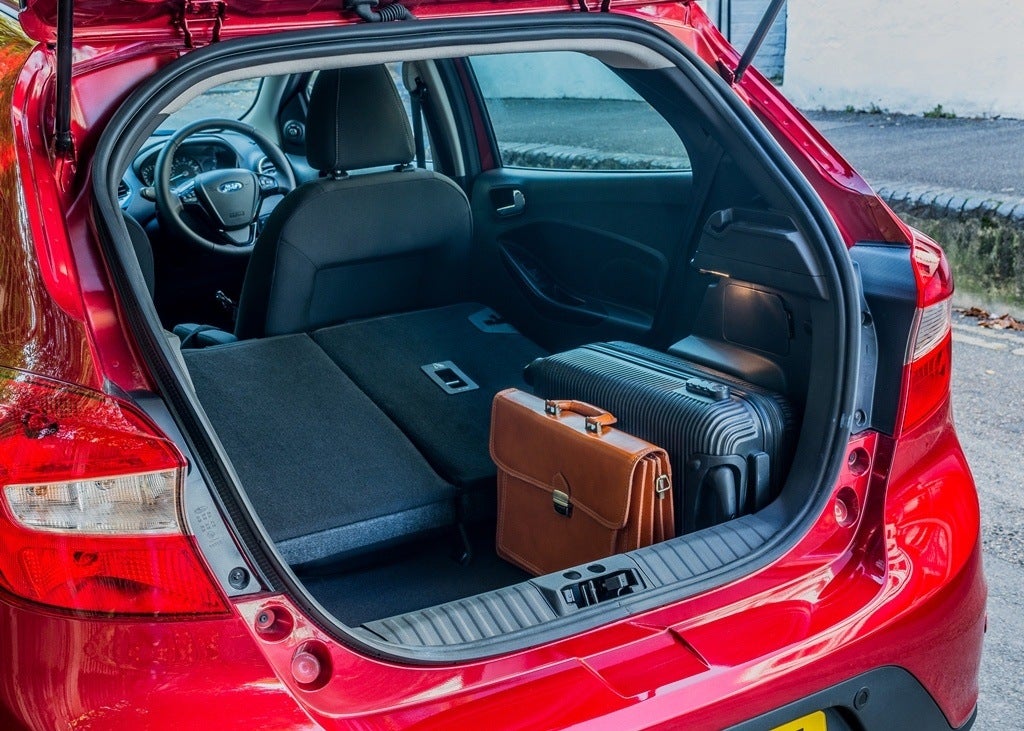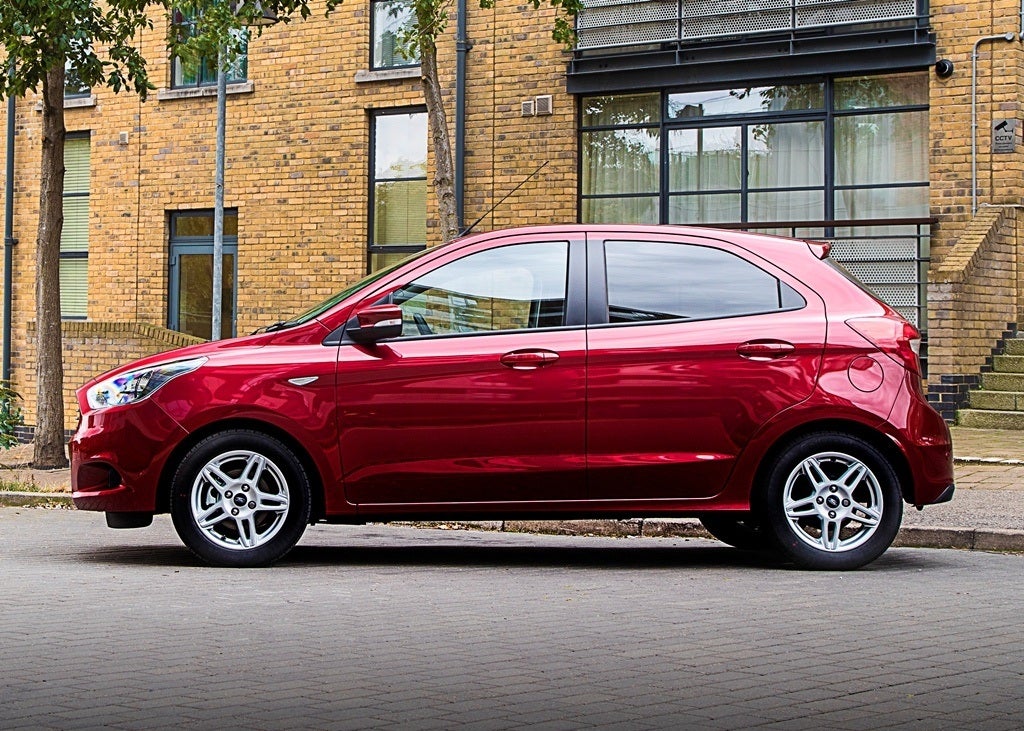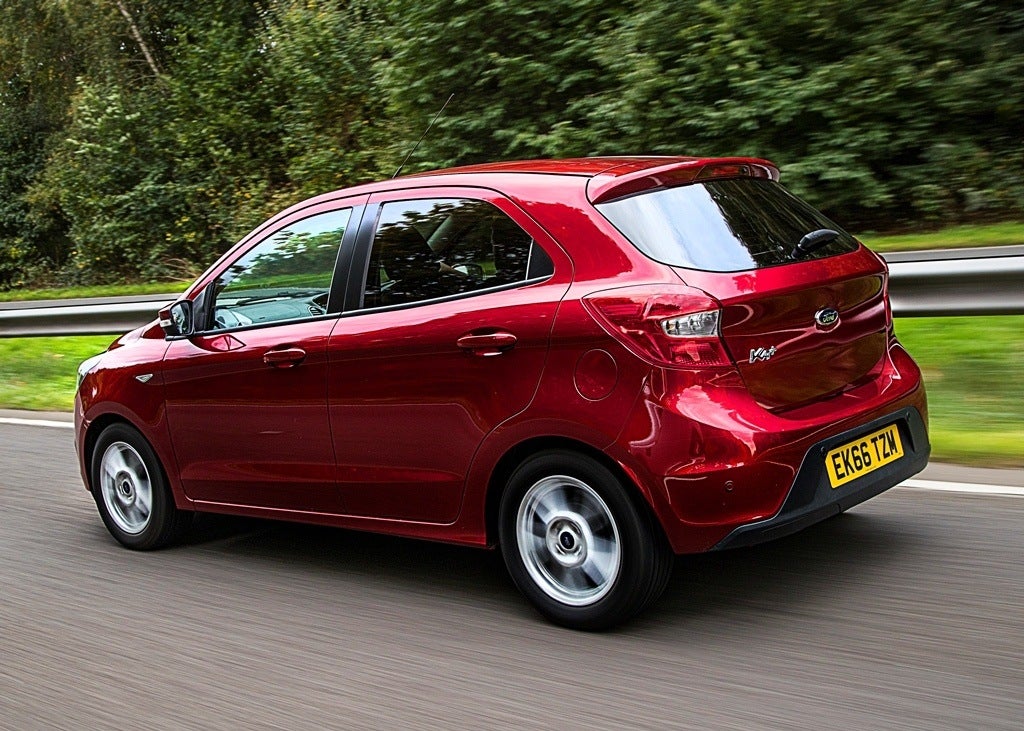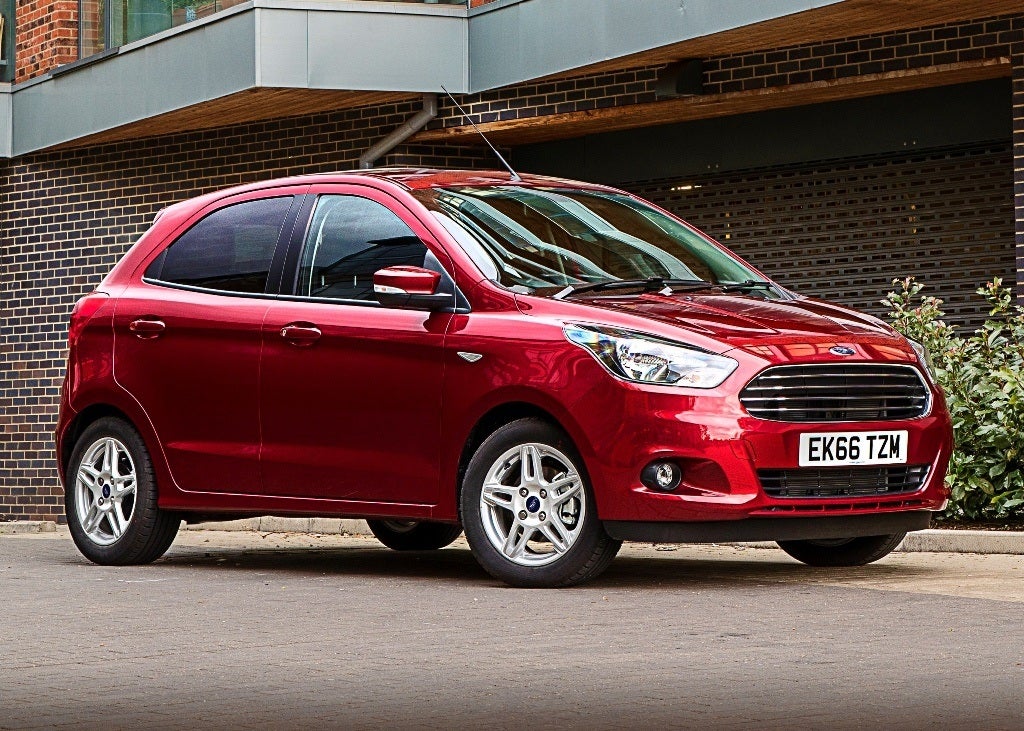 1/7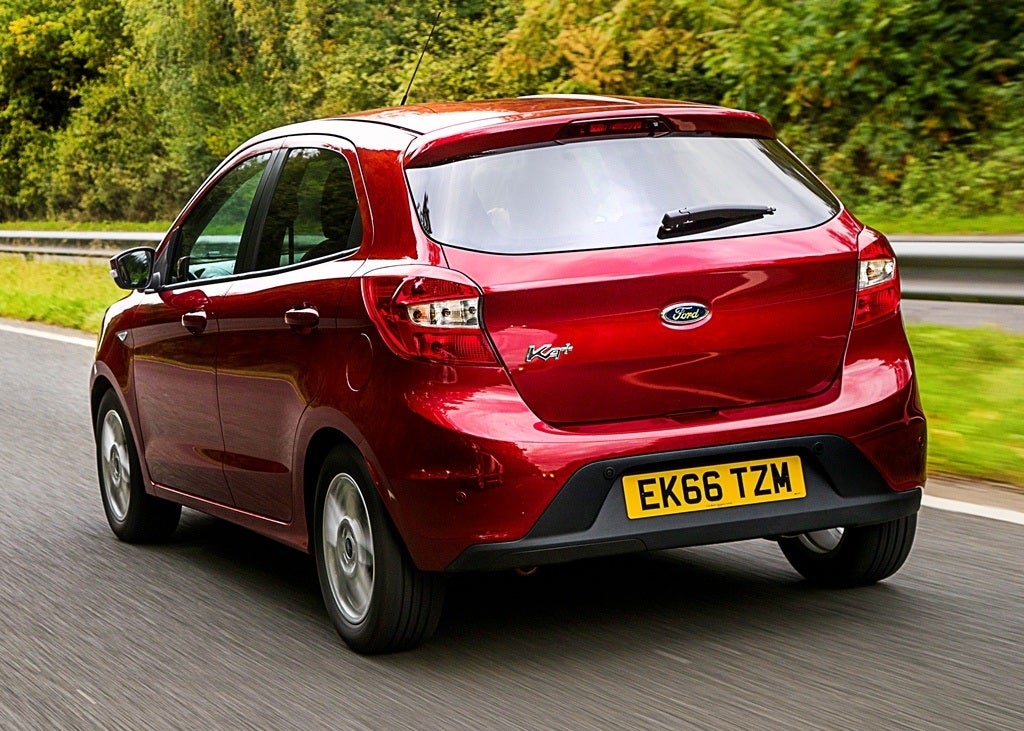 2/7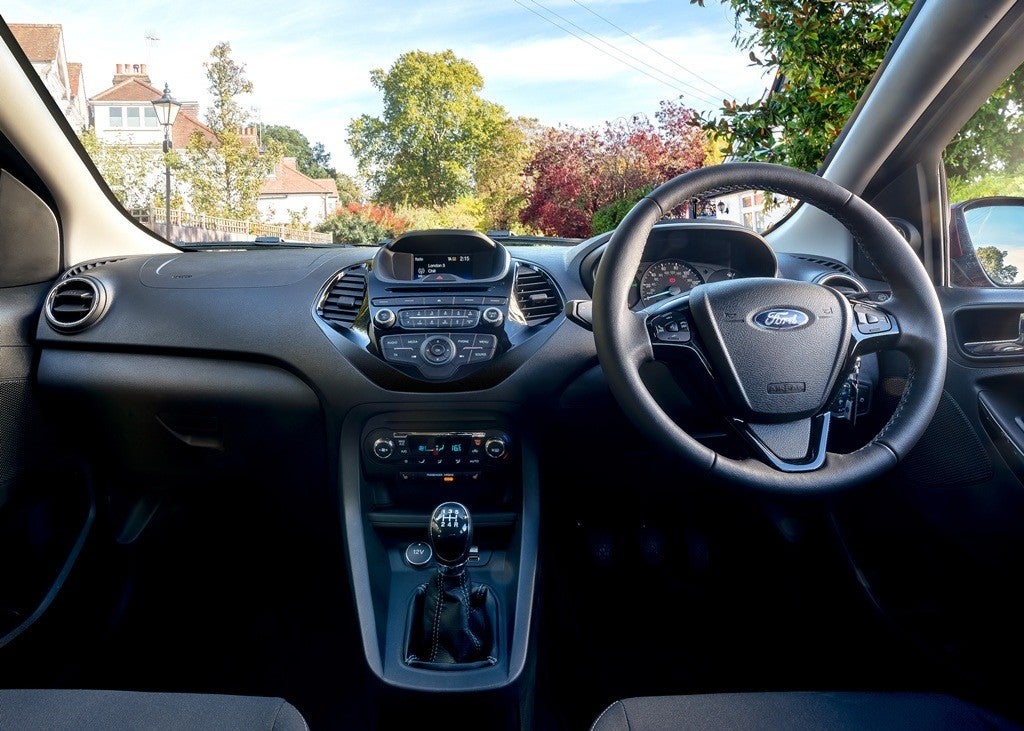 3/7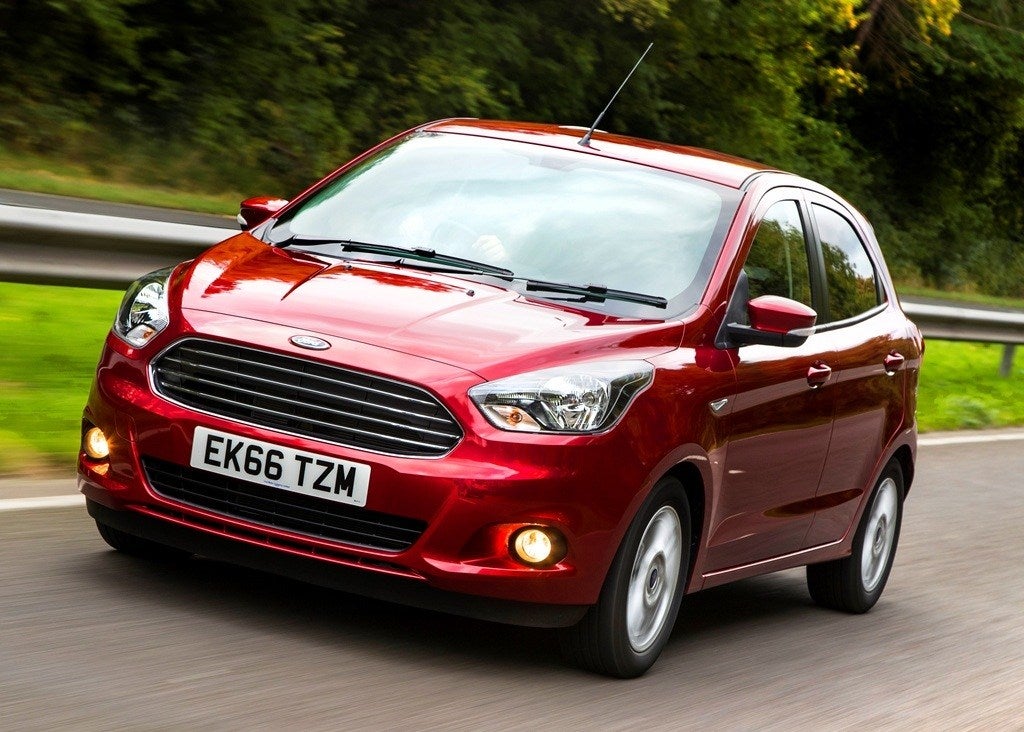 4/7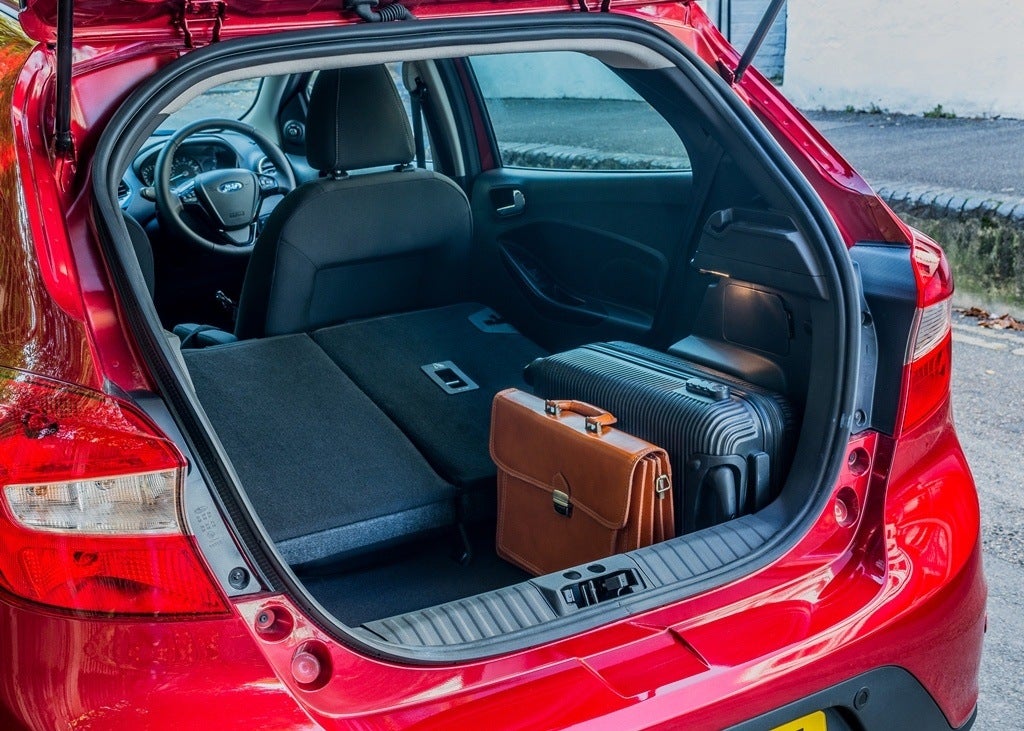 5/7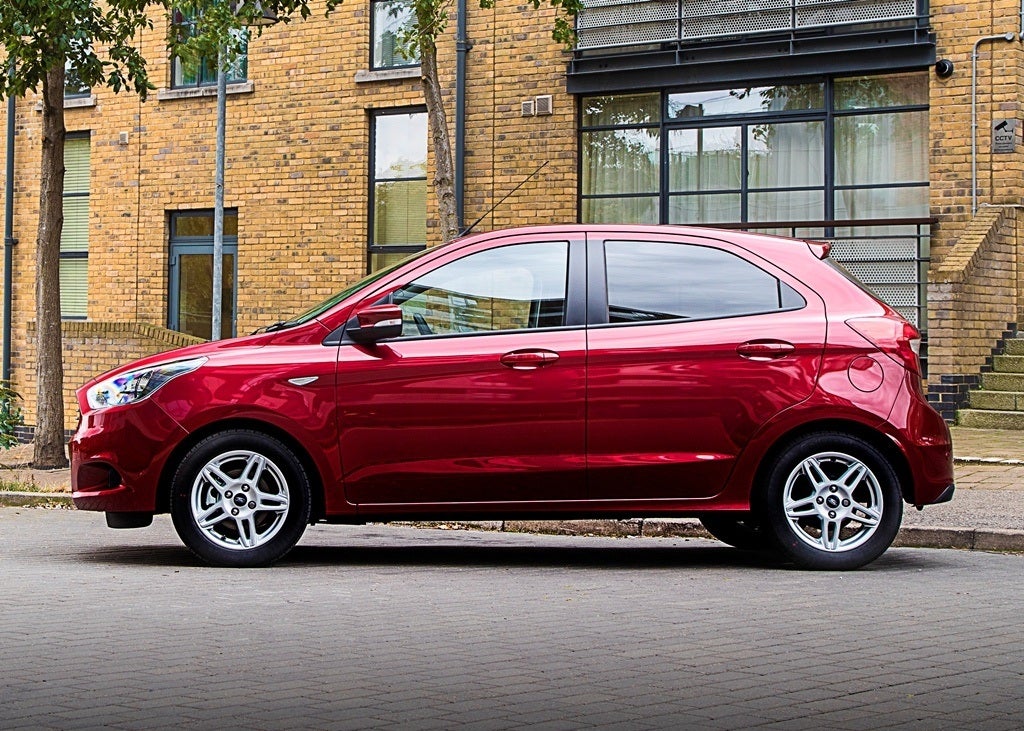 6/7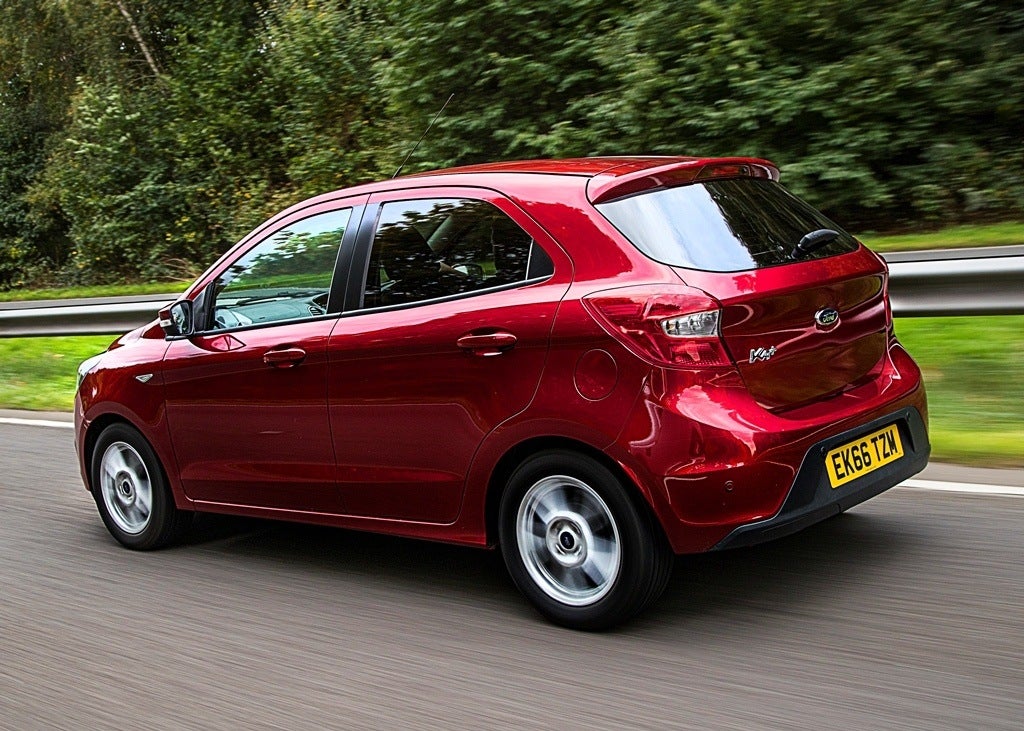 7/7
Launched in 2016

City Car

Petrol, Diesel
Launch year

2016

Body type

City Car

Fuel type

Petrol, Diesel

Written by
heycar editorial team

heycar rating
Budget car with spacious interior
Best bits
Roomier than most city cars
Nice to drive
Good value in Zetec trim
Not so great
Below average fuel economy
Bland interior
Very slow
Read by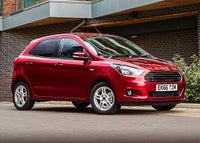 Overall verdict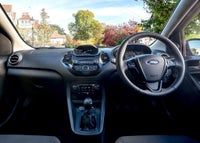 On the inside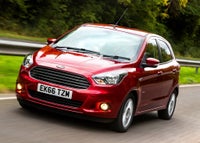 Driving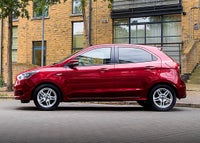 How much does it cost to run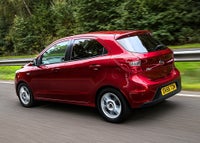 Prices, versions and specification
Overall verdict
"The Ford Ka+ reminds us of a sensible pair of school shoes. It's a sturdy, practical car that places value and everyday usability ahead of any pretensions about style or desirability. That makes it stand out in a crowded field of rivals that use bright colours, funky designs and special editions to disguise their cheap origins."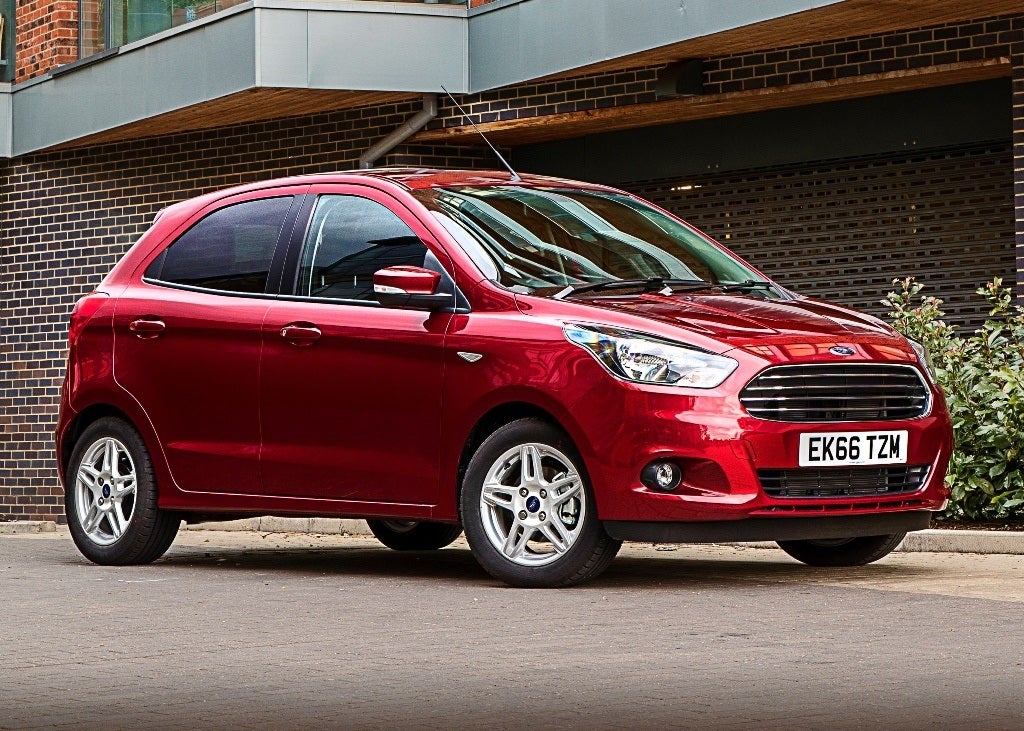 That honesty has a certain appeal to it. Ford's smallest model doesn't pretend to be anything it's not, and by focusing on practicality, it ends up being more useable and spacious than most of its city car peers, at a lower price. You get a roomy cabin that can comfortably fit four adults, carry five when needed, plus a really big boot.
There are smart storage solutions in the cabin, but even by low-class standards build quality is mediocre. You get a sea of unsightly textured grey dash plastics, only broken up by one or two splashes of glossy black trim. It feels flimsy and looks low-rent, especially in pre-facelift models, which feature a very dated dash layout.
The Active model gets some off-road styling upgrades including roof rails, underbody protection and plastic wheel arch protectors, plus raised-up suspension, but it's all mouth and no trousers. A Fiat Panda 4x4 or Suzuki Ignis will both take you a lot further away from the safety of Tarmac than the front-wheel drive Ford.
On the road though, the Ka+ is very pleasant to drive. Its suspension is soft enough to ride smoothly over lumps and bumps in the road without disturbing your passengers, but controlled enough to feel stable too. The steering is light but nicely weighted and confidence-inspiring, and it resists body roll surprisingly well.
It's perfectly capable of tackling busy city streets or hustling down faster country roads while putting a smile on your face and even feels secure and fairly refined at higher speeds on the motorway. The only fly in the ointment is the weak and gutless petrol engine, which really holds the Ka+ back, regardless of power output.
A 1.2-litre three-cylinder that comes with either 70PS in the entry-level Studio or up to 84PS in the Zetec trim, it's not turbocharged to improve its in-gear response, so feel incredibly slow and gutless at low revs. It also has a very flat, wheezy power delivery that means you need to thrash it to get moving, spoiling its refinement.
We could see past its lacklustre performance if the Ka+ was super economical, but official figures of under 50mpg are average at best. There's a 1.5-litre diesel that's quicker and more efficient, but it's not as smooth as the petrols, ill-suited to shorter trips, and far too expensive to recommend - it's also universally unpopular.
For that reason, the Ka+ is best enjoyed with the 85PS petrol engine, in Zetec trim. It doesn't come as nicely equipped as some, but you do get a 6.5-inch touchscreen, smartphone mirroring, air-con and cruise control. As an overall package, it has its shortcomings but will suit buyers on a tight budget who need decent space.
If you're looking for the previous version, you need our Ford Ka (2008-2016) review.
Comfort and design
"The Ford's interior is as basic and utilitarian as a concrete block of flats. It's designed to be purely functional, and although that makes it pretty dull to look at, the simplistic layout certainly contributes to its ease of use."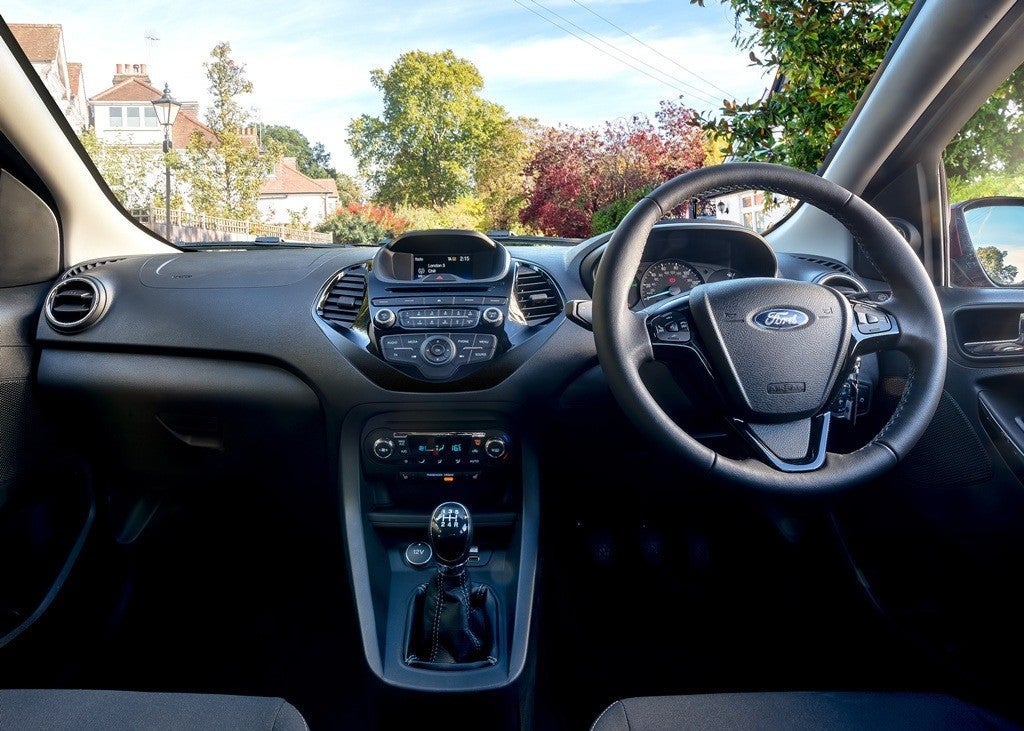 It does the important stuff right, with firm but supportive seats and a decent driving posture. The pedals line up nicely with the steering wheel, and there's space to rest your left foot, even though it's a little narrow. Getting in and out is even easier in the Active model, with its raised suspension and more upright position.
There's a good range of adjustment (including seat height) standard on all models, but the steering wheel only goes up and down, so you can't bring it towards you. That's common on most city cars, and forgivable. However, you only get a central armrest if you also pay for heated front seats, as part of the Winter Pack.
The radio controls and touchscreen (where fitted) are placed within reach, but the air-conditioning dials are low in the centre console, and the dash protrudes over the top, making it hard to glance down at the settings. Still, we prefer having physical temperature controls then relying on a touchscreen alone, as in some rivals.
People in the back might not be thrilled with the manual-winding windows, since electrically-opening glass is optional across the range. It's better than having pop-out windows, but does expose the Ford's budget roots. These niggles aside, the Ka+ is a comfortable car that anyone will find easy to use, but it's also plain to a fault.
Handling and ride quality
"The Ka+ shares a lot of its oily bits with the Fiesta, and the good news is that it's inherited a lot of its bigger brother's driving DNA. That means you get light, accurate steering, and a finely balanced suspension setup."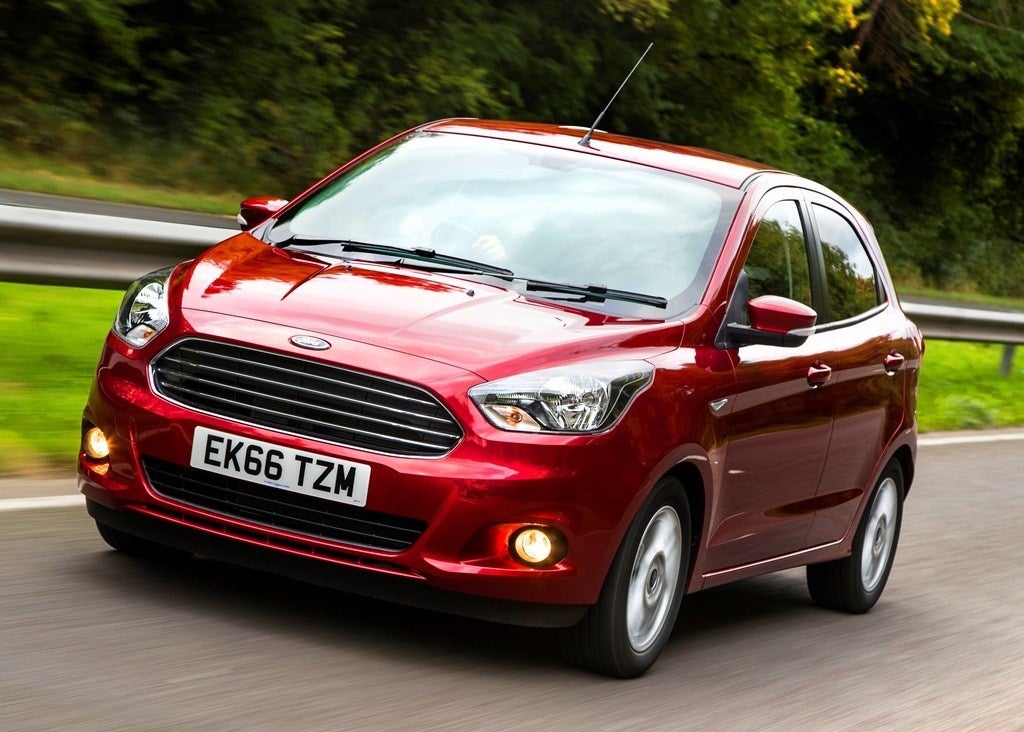 It rides and handles better than many more expensive models from the class above. The springs are softer than the Fiesta's, so it doesn't resist body roll as well in sharp corners, but it's also a comfier car as a result.
The Ka+ never feels floaty or disconnected over bumps, but does an excellent job of smothering any imperfections it encounters, with enough compliance to filter out all but the hardest of shocks. The Active models are jacked up by 23mm, and have tougher anti-roll bars, but that extra height means its body feels less tied down.
It's got a longer distance between the front and rear wheels than a lot of city cars, which helps keep it feeling supple around town, but also planted and stable at higher speeds - it doesn't wander about on the motorway.
Where some of its rivals feel nimble and eager to change direction in the cut-and-thrust of rush hour traffic, it often comes at the expense of stability, but the Ford's settled high-speed manners give it a sense of maturity.
Not that it feels too grown-up to have fun. The positive steering and consistently weighted controls give the driver plenty of information about the amount of grip, so you can settle into a nice groove on the right road.
We're glad Ford took the time to make the Ka+ so enjoyable to drive, but it's strange that a car that looks so dull is able to put such a big grin on your face. It's just a shame the sluggish engines can't match the chassis.
MPG and fuel costs
"Unlike lots of other city cars, the Ka+ is no efficiency champion. According to WLTP official tests it'll average 48.7mpg with its 70PS three-cylinder petrol engine. In practice however, it's the 85PS model that is likely to get closer to matching its stated figures, since it doesn't need to be thrashed. Expect a real-world 45mpg."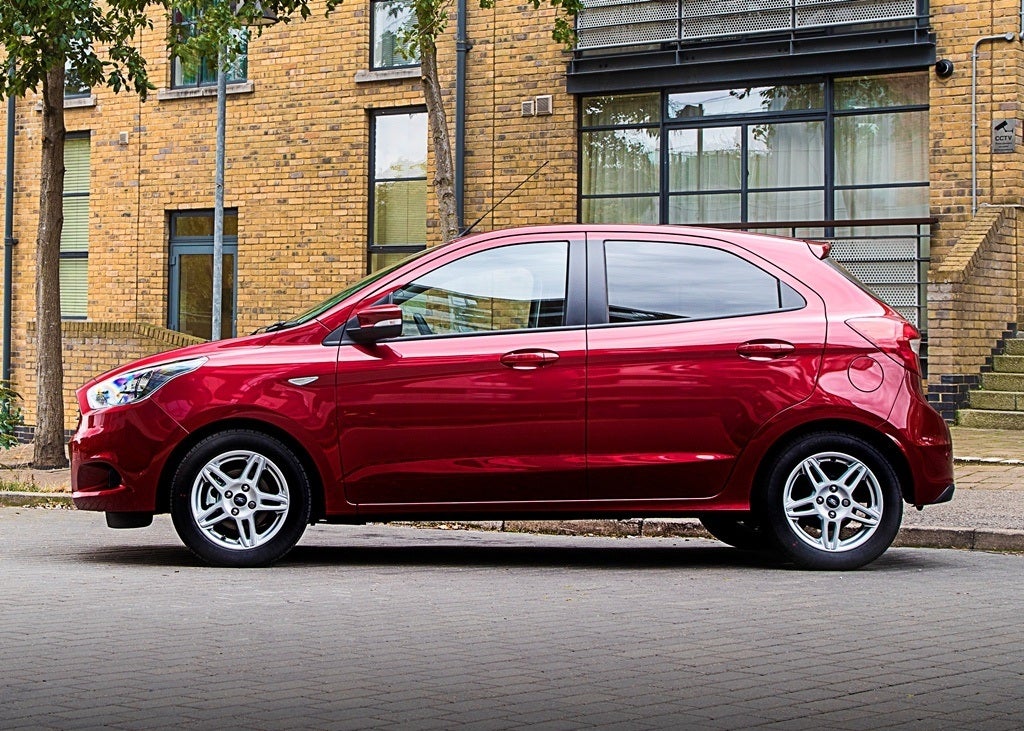 The 1.5-litre 95PS diesel can achieve over 60mpg, but only accounts for a tiny fraction of sales since it costs over £1500 more than the petrol - money you won't get back unless you do incredibly high annual mileages.
With a 42-litre fuel tank the petrol model can go around 400 miles between stops - not too bad for a runabout.
How much should you be paying for a used Ford Ka+?
"There are several examples of Ford's smallest car advertised at less than £5000, but most have been crashed and then repaired since it's common for insurers to write off budget models, even in minor shunts. We would steer clear of them. You'll need to find around £7500 more for a clean example with full history.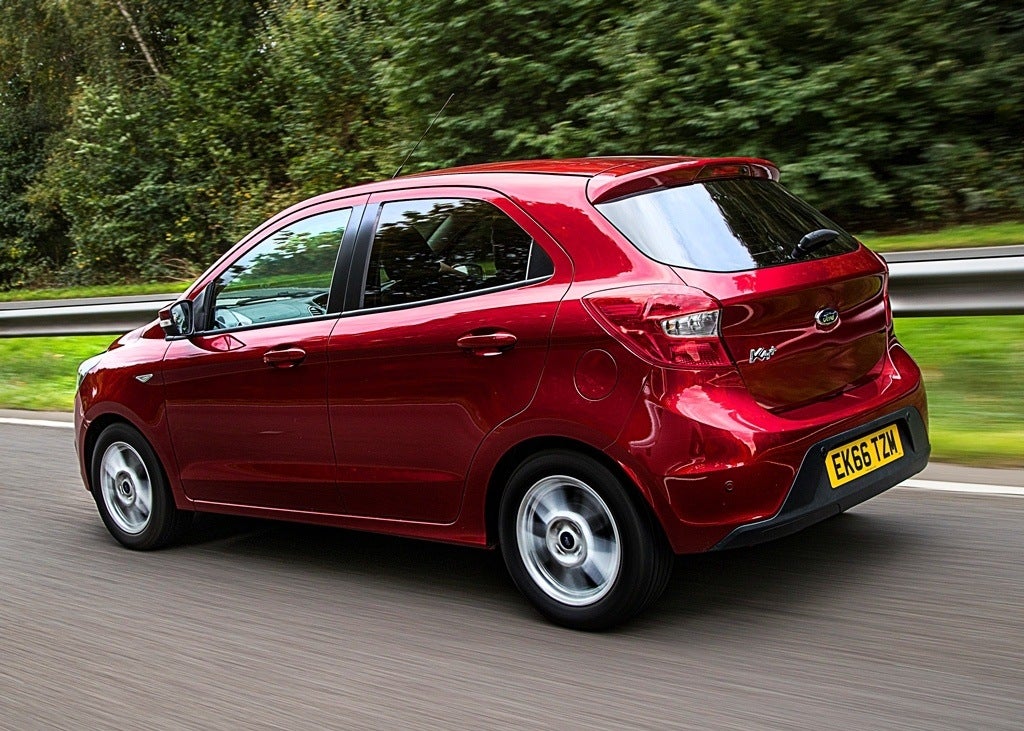 That money will get you behind the wheel of a pre-facelift 2017 Zetec with average miles for the year, and the 70PS 1.2-litre four-cylinder petrol. Be aware that this car also has the smaller 4.2-inch media screen.
If you want the post-facelift Ka+ with its revised interior and touchscreen, you'll need at least £8000 for a car with the new 1.2-litre three-cylinder. Diesels are rare as hen's teeth, and a used Active will cost you the most. The newest 2019 ex-demo examples of the top-spec crossover edition will cost you around £12,000 in total.
Is the Ford Ka+ right for you?
If you are hunting for a small car bargain, the Ka+ gives you almost as much cabin and boot space as larger superminis such as the Skoda Fabia and Kia Rio, but manages to undercut them on the price by a tidy margin.
The trade-off is a below-average safety rating, limited engine range and no automatic gearbox option. As long as you don't mind these compromises, it's surprisingly decent to drive but too slow to travel longer distances.
Younger drivers who want a dash of style and the latest on-board technology will not be thrilled with the plain and dowdy looking Ford, although it will be cheap to insure and shouldn't cost you too much in petrol either.
We'd be tempted to drive a hard bargain at the Ford dealer on a new Fiesta and take it over a used Ka+. The difference in monthly cost will be minimal, but it's a much better resolved small car in almost every respect.
What's the best Ka+ model/engine to choose?
We would urge people to choose the higher powered 85PS version of the 1.2-litre three-cylinder. It's no rocket ship, but boosts the Ka's performance up from 'dangerously slow' and towards 'tolerably sedate' instead.
The only reason to pick the 70PS model is if you need the lowest possible insurance rating since it's also less economical on fuel, and only fractionally cheaper to buy than the quicker version in the same specification.
However, the 84PS engine is only available on Zetec models. That's good news though, since it's the best choice in terms of value and standard equipment - adding essentials like air-conditioning and a touchscreen.
Unless your lifestyle or location demands regular trips up muddy country lanes, then we can't see a need to pick the Active model. It's not as capable as a Fiat Panda 4x4, but nearly as expensive, and spoils the ride.
What other cars are similar to the Ford Ka+?
For buyers who want a bit of panache from their city cars (and who doesn't?) then the Toyota Aygo, Renault Twingo and Peugeot 108 are all stylish five-door alternatives, but they're also a bit smaller inside and out.
Size-wise, the Ka+ is closer to cars from the class above, including the Kia Rio and Skoda Fabia. It's a small car for people who regularly need to carry three, and we'd also put the new Hyundai i10 in the same category.
For an all-electric alternative with similar practicality, the Renault Zoe and (to a lesser extent) Volkswagen e-Up offer emissions-free city travel in a compact car package, but they're more than twice as expensive as the Ford.
If your budget is tighter, the Dacia Sandero is roomier and cheaper, with more standard kit, and nippy turbocharged engines. There's also a 'Stepway' version that competes with the off-road inspired Ka+ Active.
Quality and finish
Value-driven models like the Ka+ are built to a price, and it's unlikely that buyers go in with high expectations. Still, the Ford doesn't try especially hard to exceed them - its cabin is a monument to scratchy grey plastic.
You get slivers of glossy piano black trim around the radio, gear stick and steering wheel spokes, but those are the only rare glimpses of materials that don't feel like the rock-hard base of an old primary school chair.
The seat fabrics are durable but smart, getting nicer the higher up you go in the range. Zetec models at least get a leather steering wheel in the Ka+'s only nod towards luxury, but the overall build quality is middling at best.
You can wobble the trim around the gear selector without much effort, and there is a huge panel gap where the glovebox lid meets the rest of the dashboard, while used examples make it clear the plastics mark easily.
There are small points of redemption, like the nicely damped audio switches and sturdy screen frame on cars with the upgraded infotainment setup, but many rivals look and feel nicer (and a lot more colourful) inside.
Infotainment
Budget cars usually feature cost-effective materials, but many of them don't skimp on connectivity. Most will be owned by younger drivers - easily distracted by their smartphones - so the greater their ability to access their favourite applications whilst on the move, generally the safer they'll be behind the wheel.
That's the reason that most of the Ka+'s rivals feature a big touchscreen with plug-and-play software that lets you mirror the latest Apple and Android phones and interact with them through the car's infotainment display.
Zetec and Active models have a 6.5-inch colour display that allows you to do exactly that. It has big, square icons that are easy to hit, dedicated day and night modes (to avoid straining your eyes), and simple menus.
This system (which Ford calls SYNC 3) comes with a pair of USB ports, so you can charge up to two phones at once, six speakers compared to the base model's four, and can do clever stuff like reading your texts aloud.
It can be controlled in three ways. You can pinch, press or swipe the screen, use the audio controls on the wheel, or voice commands, but you can't upgrade it with navigation or premium speakers like in the Fiesta.
As for the base model, it's pretty dire. You get a fuzzy dot-matrix radio that looks like a 90s throwback, and while it does have DAB and a 'Device Dock' that'll hold your phone in place, it's a lot more distracting to use. It's the same story with pre-facelift models, which have to make do with a tiny 4.2-inch screen (even on top-spec models) that's deeply recessed into the dashboard, and has far fewer features than the latest cars do.
Space and practicality
Ford really nailed it. The Ka+ is one of the most spacious city cars on the market, with room on board to seat four fully grown adults in total comfort, and even five at a push, thanks to its high roof and some clever seats.
The seats are set upright to increase the knee-room for those travelling in the back, and the backs of the front seats are recessed, and raised off the floor so you have room to slide your feet underneath and stretch. This clever packaging makes it feel more spacious for six-footers than most of its competitors at this price point.
Fitting five will be a challenge, but it's definitely possible on shorter journeys, giving the Ka+ the versatility of a larger car, while its taller roofline means you actually get more headroom than you do Ford's own Fiesta. The five-door bodystyle means easy access to the rear seats, and the doors open up nice and wide, making fitting a child seat is less of a chore. A Group 1 - 3 forward-facing seat will leave space for the knees of passengers in the front, but put in a rear-facing seat with an iSize base and support leg, and things will be a little tighter.
Interior storage is good too, with a shelf for your phone behind the gear selector, deep door pockets that can take two bottles at once, and even a hidden cubby inside the driver's door that's great for stashing valuables. There are four cupholders, clustered together between the seats, so everyone can have a takeaway coffee.
The official boot capacity is 270-litres - well above average for this type of car - and more than you get in a Hyundai i10, Volkswagen Up, or Kia Picanto. In fact, only the Dacia Sandero and Skoda Fabia can beat it for room. It's deep but fairly short, so you might have to stack luggage jenga-style to make the best use of the space.
There's a high load lip to lift heavy bags over, and the Ka+ would really benefit from an adjustable height floor to take care of the problem, and also remove the large step in the load bay with the rear seats folded flat. It's not offered though, even as an option. They fold in a 60:40 split to free up the 1029-litre maximum capacity.
Engines and gearboxes
Most city cars come with at least the option of a small, turbocharged petrol (usually a three-cylinder) that manages to be thrifty on fuel, but provides nippy in-gear performance. Sounds perfect right? Ford has just such an engine - the excellent 1.0-litre EcoBoost from the Fiesta - but decided not to offer it in the Ka+.
Instead, this car comes with a non-turbo 1.2-litre engine with either 70PS or 85PS, depending on the trim. Earlier models had the same capacity and power outputs, but a four-cylinder layout, but all of them are slow.
We're not talking slow in the 'fine for a city car' sense either. They are desperately short of in-gear oomph, to the point that overtaking feels risky, and it's so gutless at low revs you'll have to push it hard to get anywhere. When you do, the engine feels very reluctant. It's just not eager to rev out, and sounds coarse as it does so.
This lack of performance is really exposed on faster roads, where you'll take a long time to get up to speed and are forced to change down (sometimes several) gears to maintain it when you encounter any gradients.
There is a diesel version, with a 1.5-litre capacity and - importantly - 100Nm more torque than the petrol. It's comfortably the quickest (and most economical) Ka+ but also a lot more expensive, and ill-suited to cities.
No matter which version you go for, the Ka+ drives its front wheels through a five-speed manual gearbox - no automatic is available. The manual has a nice shift and light clutch, but many buyers prefer not having to do so much work behind the wheel in stop-start traffic. They should seek out a Hyundai i10 or the Suzuki Ignis.
Refinement and noise levels
The best city cars manage to combine easy drivability around town with hushed and stable cruising at speed. It's by no means a given in this class, but Volkswagen's Up and the Hyundai i10 set new standards for what to expect.
Unfortunately, the Ka+ fails to meet those benchmarks, despite getting off to a good start. You don't get much rumble from the tyres at speed and wind noise is okay - it feels like it has better soundproofing than many rivals.
The engines, though, are a major weakness. The newer three-cylinder in the latest models is actually a little smoother and less coarse than the four-cylinder in pre-facelift cars, but does send vibrations into the cabin.
However, while it stays relatively unruffled at low speeds, when you try and accelerate the noise it generates becomes intrusive. With only a five-speed gearbox, it's also spinning faster than some rivals at 70mph.
Its relative lack of performance - especially in 70PS guise - means you'll be swapping up and down through the gears constantly, so it's a good thing that the clutch pedal is light and springy, the shift fairly precise. Going for the raised-up Active model means you'll get more wind rustle around the top of the windscreen and the wheel arches, and we'd avoid the diesel too, as it's noisier in town than either petrol, especially from cold.
Safety equipment
The Ford's crash safety performance leaves something to be desired versus the best cars in the class. While its three-star rating is not the unmitigated disaster of the zero-star Fiat Panda, there's room for improvement.
Euro NCAP gave it a 73% rating for adult protection and 61% for children. If you bought a Fiesta instead, you get a car that scored close to 90% in the adult category, and also received a full five stars for safety overall. True, rivals such as the Volkswagen Up and Kia Rio also have three stars, but did better in the individual categories.
The main issue is the lack of modern safety equipment. Ford gives you the basics, like electronic stability control (ESC), a hill-hold assist to stop you rolling back steep inclines, and anti-lock brakes, plus six airbags.
Zetec models and above get cruise control, and give you the option to add the City Pack if you want rear parking sensors, but you can't add front sensors, and there are no other active safety systems to speak of.
With the latest city cars offering autonomous emergency braking, emergency calling using the media system after a crash occurs, and reversing cameras, it's reasonable to criticise the Ka+ for how little it provides.
Perhaps its below average showing will put buyers with young families off, but there ISOFIX anchors for child seats in the front passenger and two outer rear chairs, compatible with iSize and Group 1-3 style seats.
There are standard tyre pressure monitors too, although you have to pay Ford extra cash to get a spare wheel.
Insurance groups and costs
The Ka+ makes a great affordable first car and teenager drivers will be happy to learn that the old shape car is in the lowest possible car insurance group - 1E. That's with the slower 70PS 1.2-litre petrol in basic Studio trim.
That means it should be as cheap to cover as rivals such as the Skoda Fabia and Hyundai i10. There is a catch though: If you want the Zetec trim it goes up one insurance band, and the quicker engine is Group 5.
If you want the latest version of the Ka+ then the range kicks off in Group 3 for the entry-level model, but can go as high as Group 10 for the Active model equipped with the 1.5-litre diesel engine, which we'd avoid.
VED car tax
If you buy a second-hand model registered before 1 April, 2017, then your annual road tax bill will be just £30. Every car in the pre-facelift range emitted the same 114g/km of CO2 - hence the low tax band and tiny cost.
All models registered after that date have to pay a flat rate of £150 regardless of their tailpipe emissions, so even though the newer 1.5-litre diesel is a bit cleaner, you simply won't feel the benefit in your pocket.
For company buyers the more powerful 1.2-litre petrol is the most cost effective, with a BIK rating of 27% that's fractionally lower than the lesser powered version, and avoids the 3% surcharge of the diesel model.
Trim levels and standard equipment
This is a car aimed at budget-conscious buyers, so the trim structure is very clear cut. The standard model comes in two trims: Studio and Zetec, while the 'off-road' styled Ka+ Active has its own unique specification.
As you might expect the entry-level car is pretty basic. You get electric front windows, and a DAB radio with Bluetooth and four speakers, but that's more or less it. It's not quite as stripped out as the Fiat Panda (at least a 60:40 split folding rear seat and three headrests for the back row are included) but few small cars are.
What's worse is that it's not possible to add any options to make the base model any easier to live with. That's why we think the Zetec trim is the best value. You get manual air-con, a leather steering wheel with audio controls, cruise control and 15-inch alloy wheels. There's also a 6.5-inch touchscreen for controlling the SYNC 3 media system, with full Apple and Android smartphone mirroring capabilities included as standard.
Think of the Active more like a cosmetic pack for adventurous types. It adds rugged plastic bumpers, roof rails, privacy glass and raised suspension, but the interior is more or less identical to the cheaper Zetec.
If you're a person who gets particularly hot (or cold) then it might be worth adding climate control (£275) or the Winter Pack (£300) which includes heated front seats, and Ford's impressive 'Quickclear' heated screen.
Learn more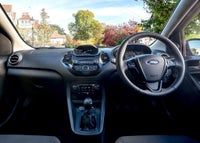 On the inside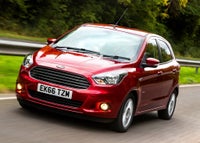 Driving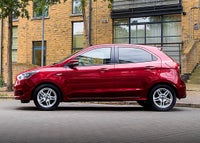 How much does it cost to run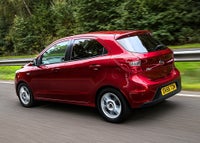 Prices, versions and specification
Ask the heycar experts:
common questions
What is the difference between the Ka and the Ka+?
The Ka was a three-door only city car that was first launched in 1996 and was replaced by a model that shared its mechanical underpinnings with the Fiat 500. The newer five-door Ka+ is actually based on the Fiesta, but shorter, and with a much roomier interior than the old car.

Is the Ford Ka+ a good car?
As a budget option, the Ka+ is spacious, drives well and is practical for a small car. However, it doesn't have a great crash safety rating, nor the most modern or flexible of petrol engines.

Answered by
Russell Campbell
What is the Ka+ Active?
Added to the range in the middle of 2018 the Active Ka+ adds SUV style to the exterior. It has chunkier bumpers and thick underbody protection, jacked up suspension and roof rails.

How is the Ford Ka pronounced?
According to Ford, the official pronunciation is 'kah' and not 'kay-ay' but people often use the latter to avoid confusion, since otherwise it sounds like 'Ford Car' instead of a single model.

Can I have the Ka+ with an automatic gearbox?
No sadly not. It was never sold in the UK with the option of Ford's Poweshift six-speed auto gearbox, so buyers looking for a self-shifting city car should look elsewhere for their next car.

Answered by
Russell Campbell
Reviews of similar cars
Quality checked, all cars less than 8 years old and warranty included
Looking for other Ford cars?
Quality checked, all cars less than 8 years old and warranty included