Best 4x4s and off-road cars
Best 4x4s and off-road cars 2022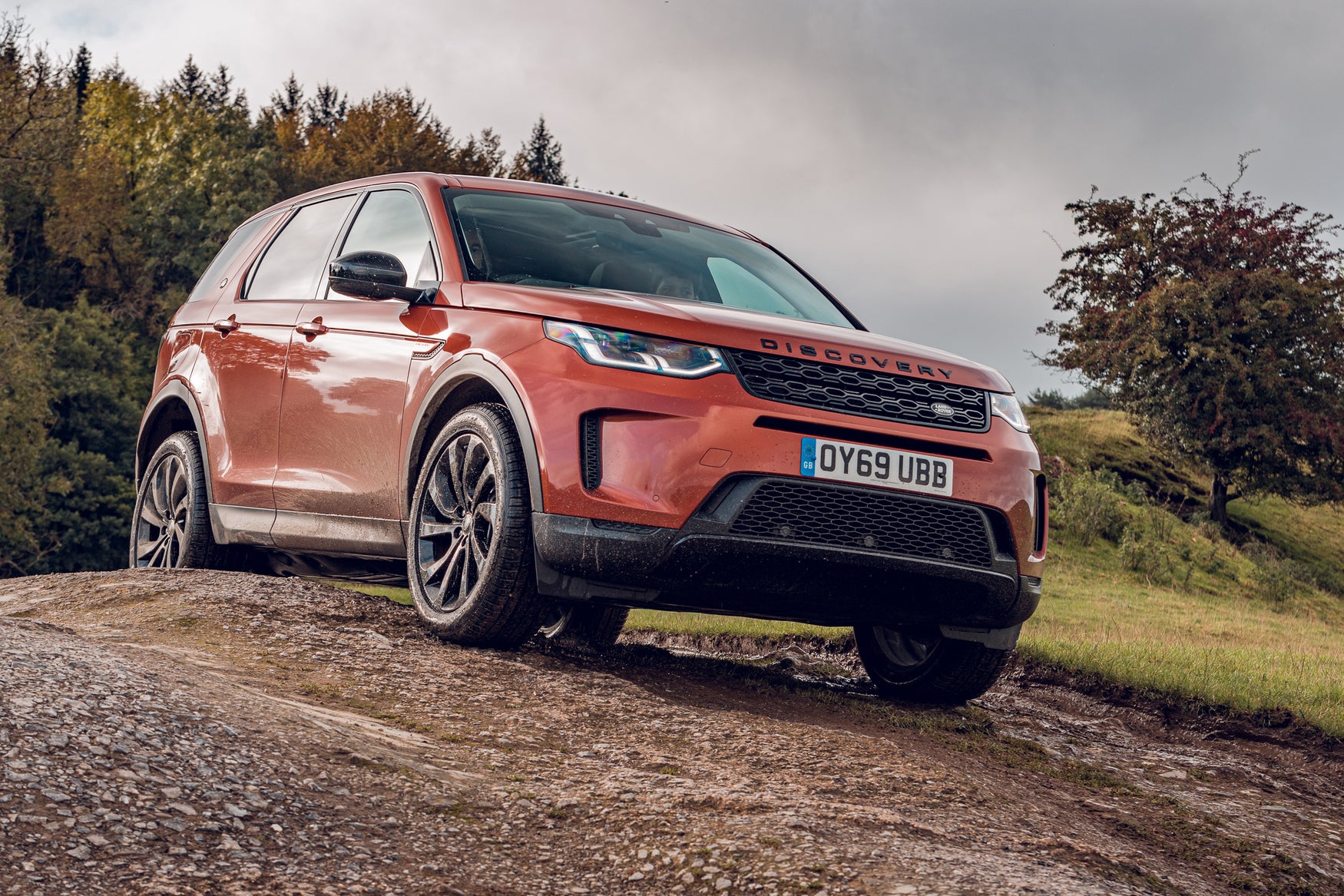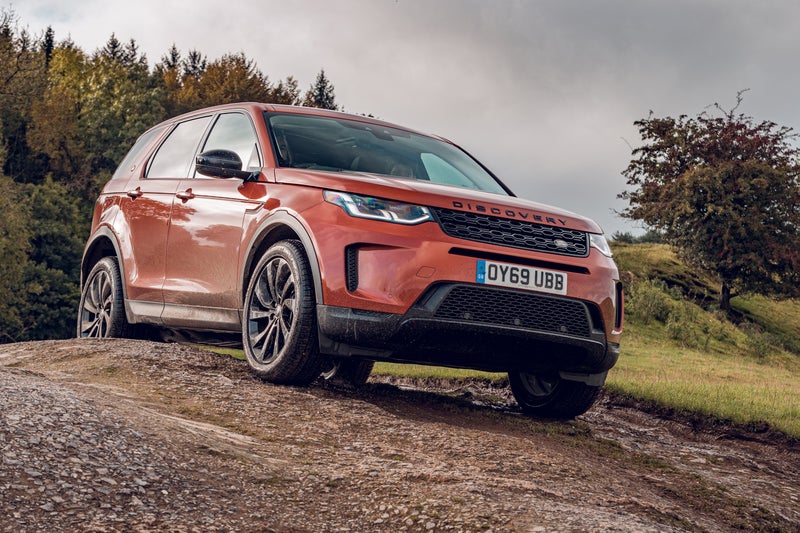 If you want a new or used car that will spend more time off the road than on it, you'll want to check out our guide to the best 4x4s and off-road cars.
Proper 4x4s and off-roaders are a different kettle of fish to SUVs. Yes, both have a similar rugged look and both can be had with four-wheel drive, but whereas SUVs are designed to spend most of their time on the road, 4x4s are more at home plugging mud than riding tarmac.
If you just want something to get you up your leaf-covered driveway, then why not check out our list of the best SUVs on the market? If your off-roading needs are a bit more hardcore, then keep on reading.
Obviously, four-wheel drive is a must, because having only two driven wheels means much less grip when the going gets rough. Being able to negotiate the seriously rutted tracks and byways found right across Britain needs more than just four driven wheels, however.
Ideally, the best 4x4s will have plenty of ground clearance to clear rocks and terrain without damage, and a protected underbody for the same reason. They'll also either have permanent 4WD or special off-road modes, and a low-range gearbox or drive mode is important to make it easier for the car to clear rocky terrain or gradients.
Good off-roaders also need decent approach and departure angles: this means the car's ability to climb up or come down steep inclines without the front and rear ends getting damaged by hitting the ground. Locking differentials are desirable too, to help free the car if it runs out of grip.
If a 4x4 on this list doesn't have these features, it'll get by with its plucky nature and ability to withstand abuse. On the other hand, the larger 4x4s on this list also make great towing cars for everything from a boat to a horsebox.
Historically, many of the most hardcore off-roaders used diesel engines. Some still do, but times are changing and there are now some really good petrol and hybrid options, too. It won't be long before there's a really capable electric 4x4, too.
Our list of the best off-road cars gives a wide variety of models, from the cheapest 4x4 to the most capable and the best all-rounders for both on and off-road use. Whether you want a basic, hose-down interior or you want to travel through your land in style and luxury, there's something for everyone.
Best 4x4s and off-road cars
Dacia Duster
Year launched: 2018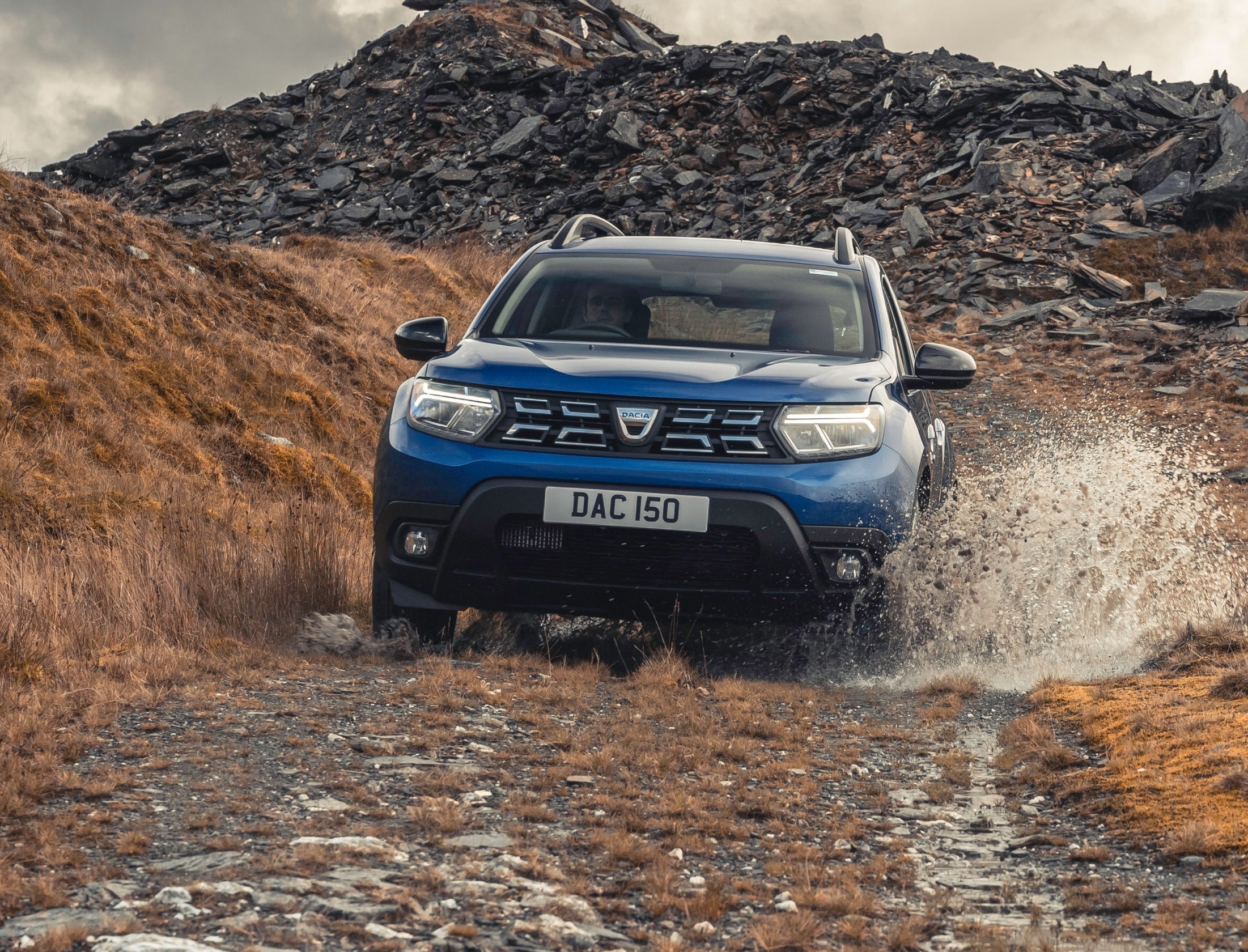 If you want a great 4x4 on a budget, chances are you'll be in the market for a used car. Unless, that is, you opt for a Dacia Duster. With nearly new models available for under £10,000, it's one of the best value cars on sale.
Let's not beat around the bush, though: the Duster is a budget car, and looks it. Go for the pre-facelift model in Access trim and, while you do get electric front windows and ISOFIX child seat points, you also get steel wheels and no radio.
But that's part of the Duster's appeal: You can chuck loads of kit in it and head off the beaten track without a care in the world - the Duster is so cheap you won't be worried about scratching the paint or getting mud in the footwells. And although it won't go as far as some of the high-tech dedicated 4x4s in this list, the Duster is surprisingly plucky and capable in the rough. It's decent enough on-road, too.
If you can, try and hunt out a Duster in Essential trim, which give you air-con, or the top model Prestige, which boasts keyless entry, parking sensors, sat-nav and climate control. The 2021 facelift model is better equipped across the range, however.
Suzuki Jimny
Year launched: 2019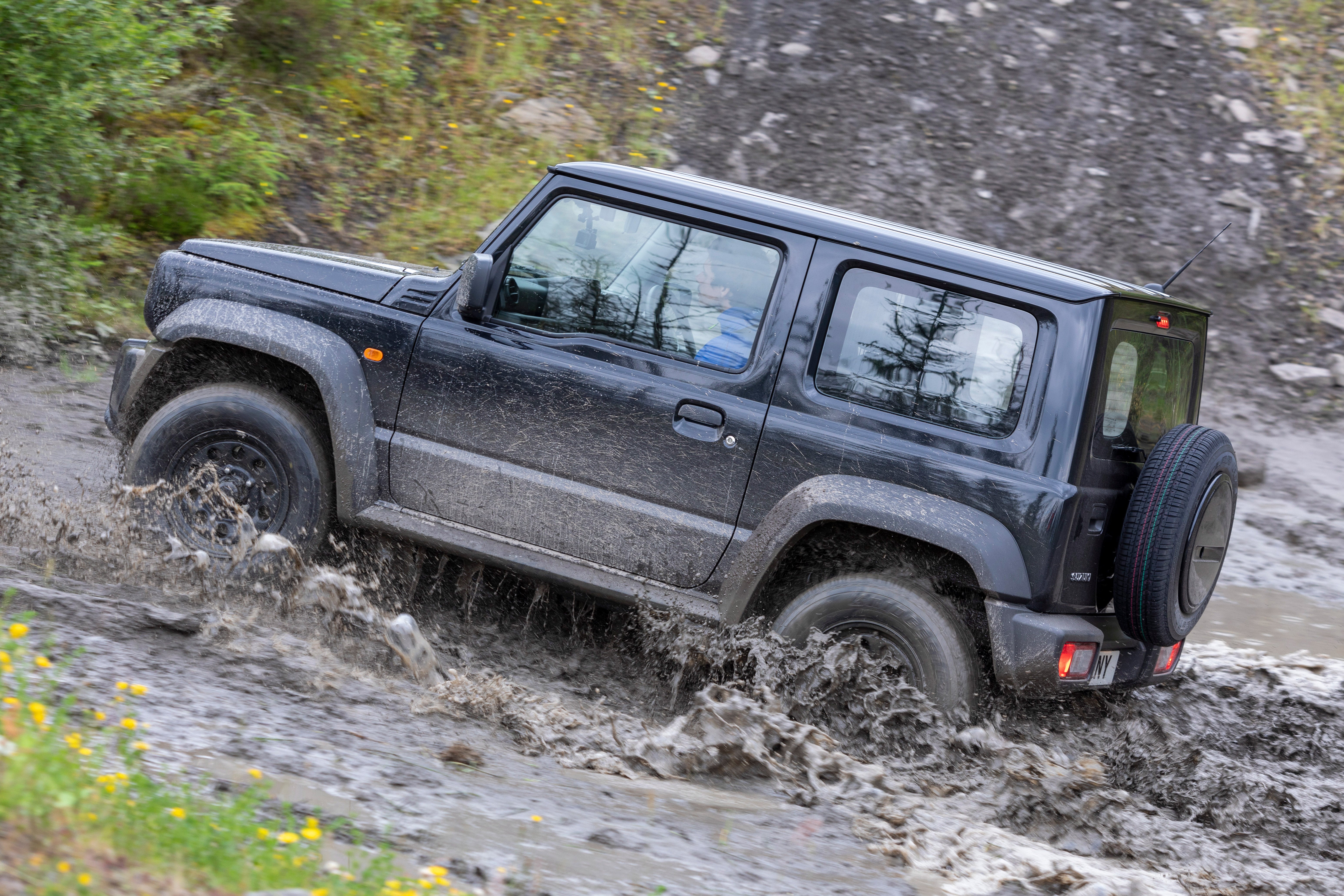 Dire to drive, noisy on road and lacking space - the Suzuki Jimny is an acquired taste. But, whether you're into its Tonka toy looks or not, this is one supremely capable off-roader.
Buyers love its reliability and low running costs, as well as its ability to get from A to B… even if that means going via X, Y, and Z. That said, the Jimny is not without its 'quirks'. Or flaws, to you and me. You see, as an old-school 4x4, it's not that great to pilot on-road… but it's size and light controls do make it okay around town.
On the motorway, though, the Jimny can be hard work. There are only five gears and even a 60mph it feels strained. The steering also requires a lot of input, so you'll be busy, and fast cornering is definitely best avoided. Creature comforts are pretty minimal, too...
Despite all of this, Jimny's hold their value. The current model was launched in 2019 and demand outstripped supply before being taken off sale as Suzuki looked to meet emission targets in Europe. This has meant used models fetching significantly more than the list price of new ones. Suzuki brought it back to the market in 2021, but as a commercial vehicle with no back seats.
The model before that was originally launched in 1998 and while it has gone through some minor updates, it hasn't changed significantly. A 2014 model with around 30-50,000 miles will set you back £15,000. The new one, meanwhile, starts at £25,000 for a 2019 model with around 20,000 miles.
Toyota Land Cruiser
Year launched: 2010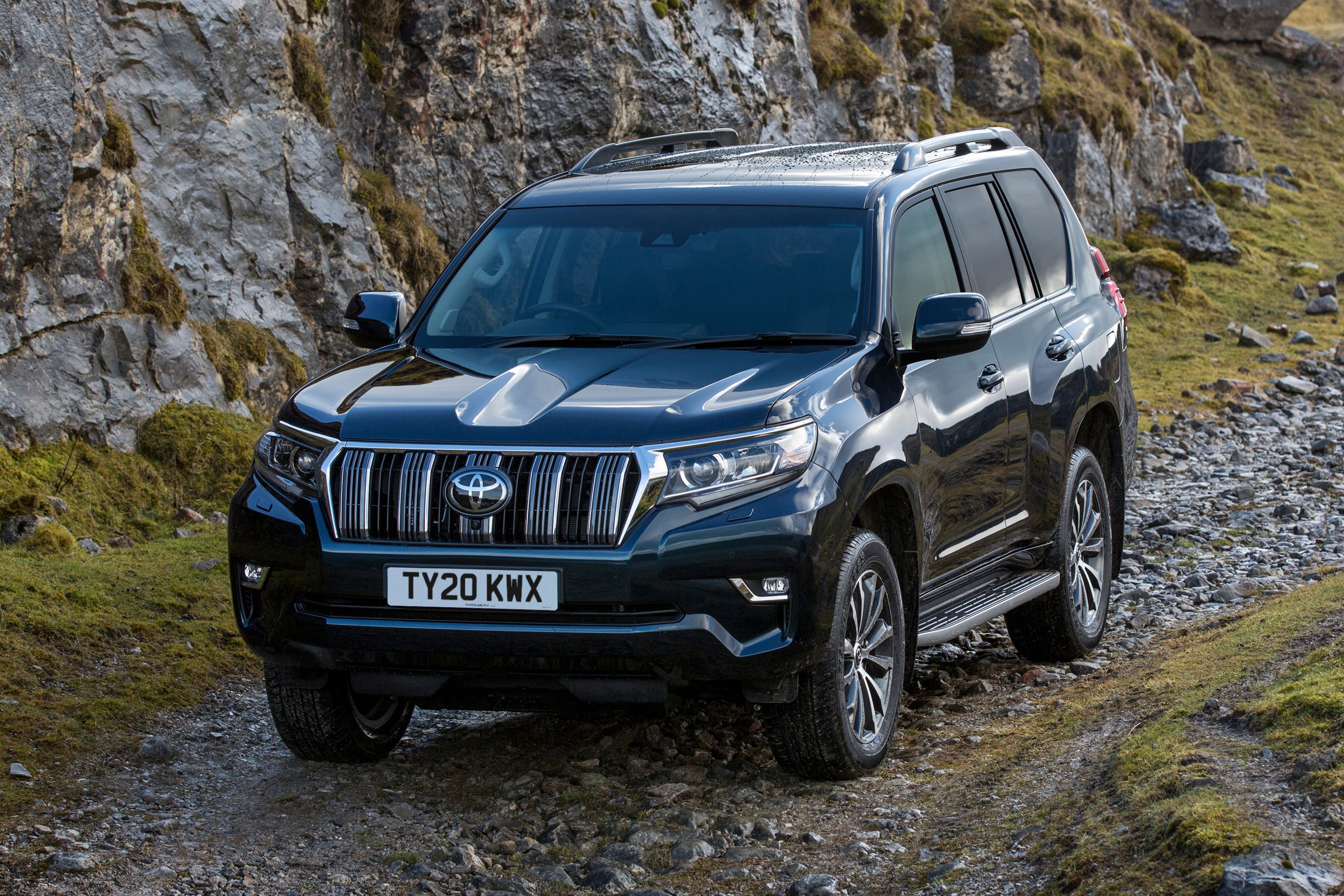 The Toyota Land Cruiser is an off-road institution. Admired globally for its dependability and go-anywhere grit, it's also the default car of choice for navigating the world's most difficult and inhospitable environments.
That means it won't be phased by a muddy farm track in Oxfordshire, that's for sure. Although the current car was launched way back in 2010, it's had plenty of updates over that time to keep it fresh, bringing more comfort and technology to what has always been a pretty hardcore off-roader.
If you're buying a used Land Cruiser and intend to use it on the road as well as off, then, the later the car the better it is. With a ladder frame chassis (like a pickup truck) it's really a workhorse, but the five-door models are pretty spacious.
The only engine available is a thirsty and not particularly quick 2.8-litre diesel engine, so this isn't really an SUV. What it will be is incredibly reliable, and it remains to this day once of the most capable off-road cars ever made.
Subaru Forester
Year launched: 2013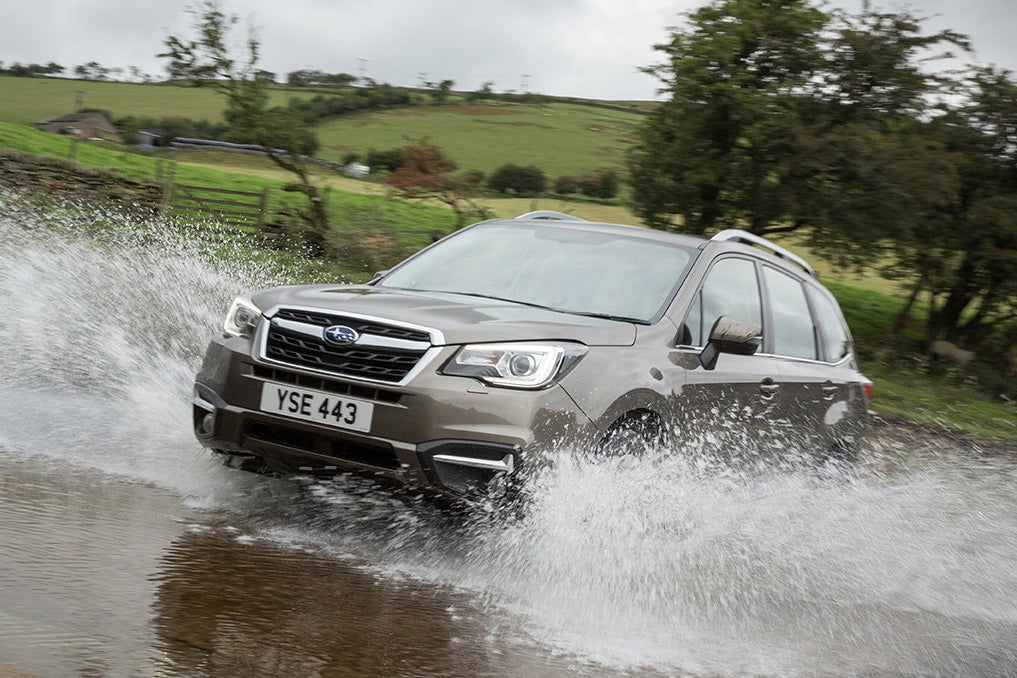 When it comes to 4x4s, most drivers have to choose between style and substance. Don't get us wrong, there are a few mud-pluggers that can do it all and offer the ability to traverse the Sahara in the automotive equivalent of palatial luxury, but most of the time you have to choose between an interior you can host in or an interior you can hose down.
The Subaru Forester falls closer to the latter category. Low-rent, functional, hard-wearing… call its cabin what you like. This is the kind of car bought by people who need a working vehicle. And that's because it's incredibly capable. It's got all-wheel drive as standard, plenty of ground clearance and can make progress on the muddiest of fields. It's also got a braked trailer rating of between 1800kg and 2000kg, which means pulling a medium-sized caravan or small horsebox is no drama.
As a family wagon, however, it's better than you'd think. There is a lot of luggage space - 505-litres to be precise - while the back of row of seats is comfortable for adults as well as children. It's got decent visibility, too, which makes it easy to see over hedges or spot the corners when parking. Not as plush as more road-biased SUV rivals, the Forester is still a worthy 4x4.
Fiat Panda 4x4
Year launched: 2012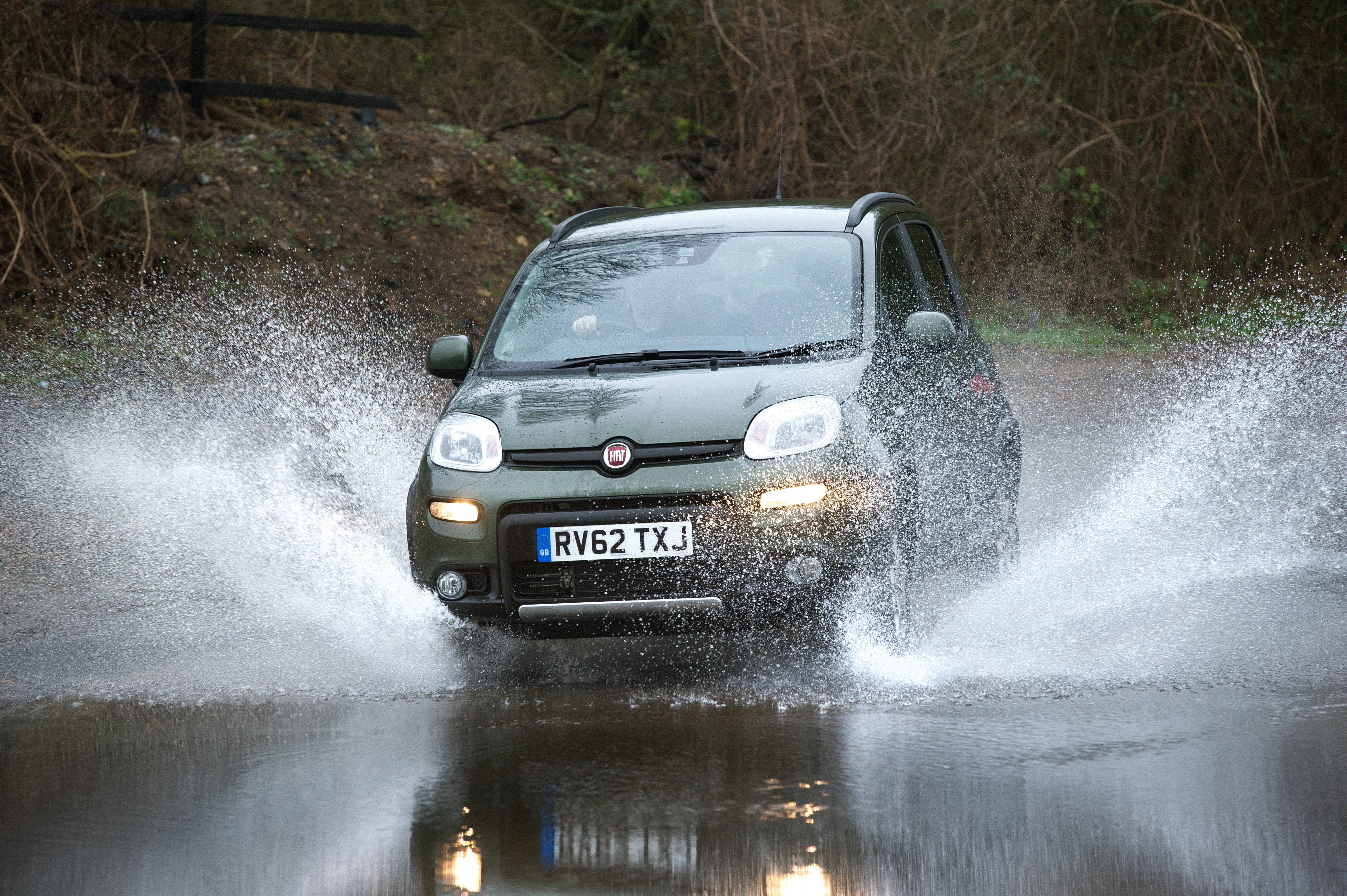 Want something that'll stand out from the usual 4x4 fare? Then take at look at the Panda 4x4. Based, as you've probably guessed, on the Fiat Panda hatchback, the Panda 4x4 is the latest in a long line of capable all-wheel drivers from the Italian car company.
The 4x4 Panda uses an 'on demand' system, which means power is delivered to the wheels that have the most grip, whether that's front or rear. But don't be fooled - it's still a pretty capable off-roader. Because it's so small and light, it'll bound over obstacles that would leave a heavy SUV floundering.
Chunky looks come as standard (so you can let the world know you're a go-anywhere kinda driver). That means black body mouldings around the wheel arches, larger bumpers and under-body protectors. Gadgets like an electronic locking differential mean you'll barely even notice that muddy hill you're driving up.
Skoda Yeti
Year launched: 2009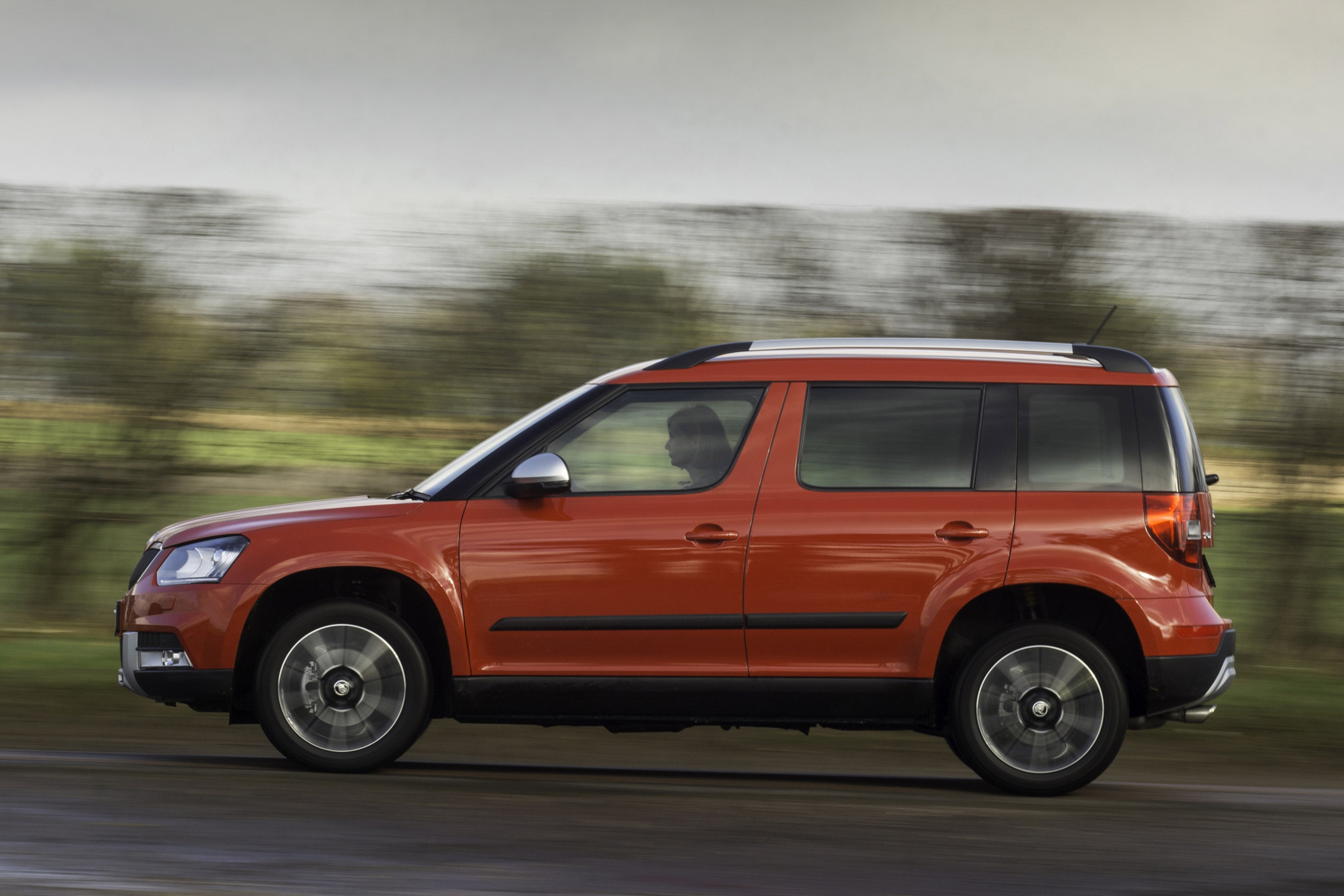 What do you get when you bring together the best parts of a hatchback and go anywhere attitude of an off-roader? The Skoda Yeti. Remember it was this sort of thinking that brought us the ubiquitous 'crossover', but few cars can deliver like the Yeti.
Essentially, you've got the affordability and low running costs of a hatch mixed with the practicality, hard-wearing nature and pulling power of a 4x4. Not only does it work, but the result has been a huge success. Here is a versatile family car that you can easily tow a small trailer with or get across a muddy field.
It is a genuinely capable off-roader but one that is a pleasure to drive on road with neat, responsive steering, decent body control and an excellent gear change. Bottom line? Easy to park in town, easy if you fancy a spot of green laning. Combine with the 1.2 TSI and you'll have nippy performance and decent fuel economy.
The Yeti's replacement - the Skoda Karoq - while good, is a bit more generic-looking and road-focused. This means the Yeti is a really sought after used car.
Land Rover Discovery Sport
Year launched: 2015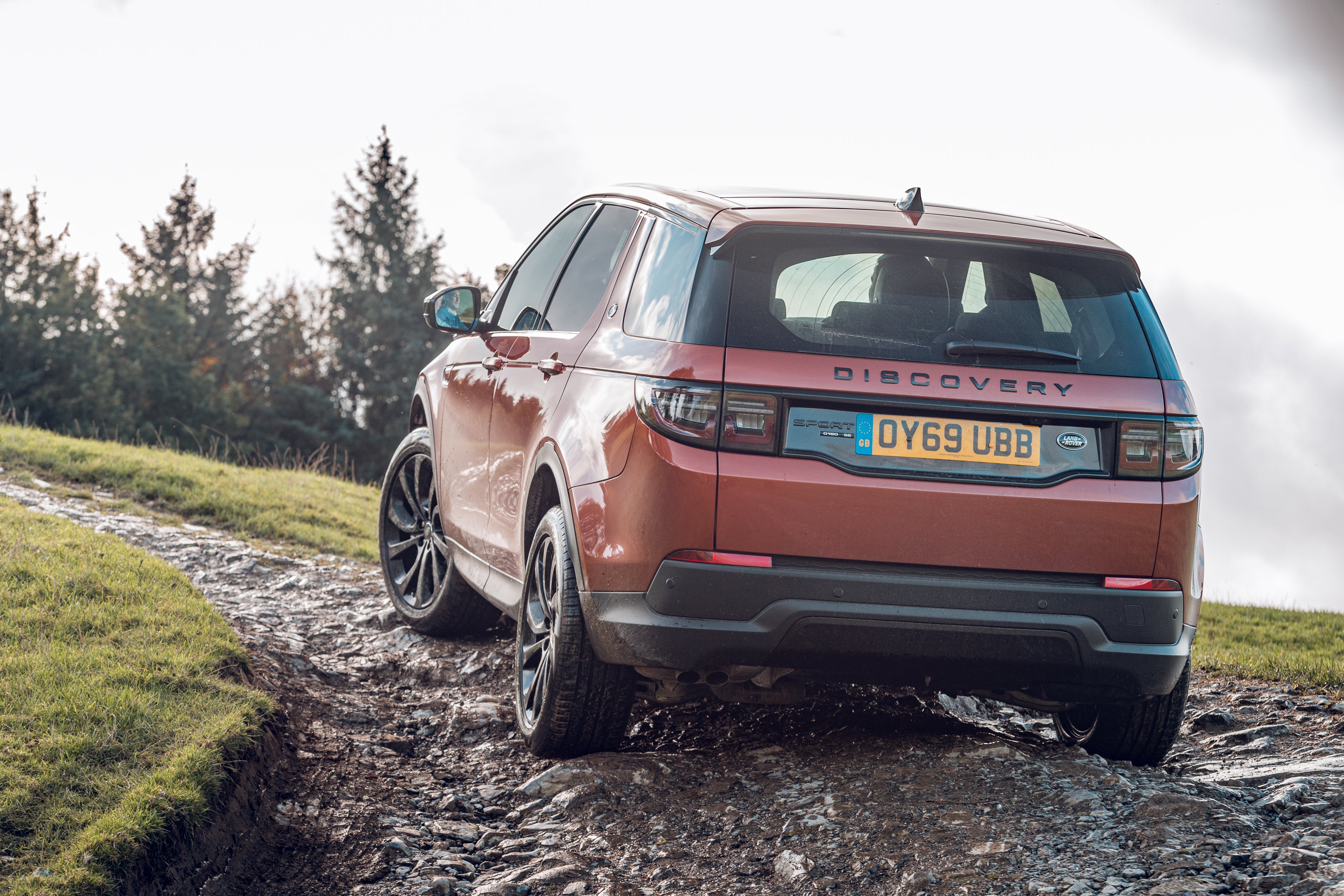 If you need a capable 4x4, but it also needs to be the main family car, then the Discovery Sport could be the car for you. Not only is it a hugely competent off-roader (as you'd expect from Land Rover) it's also great to look at, both inside and out.
As a family car, it is extremely good. There's lots of room inside and with the seats down the boot space on offer is impressive. There's even a '5+2' configuration available - five full time seats and two 'pop up' rear seats (best suited for children).
But - looks aside - it's both on and off-road where the Discovery Sport impresses. On road, it's capable and even fun to drive with plenty of grip available. Turn off the beaten track and Land Rover's excellent Terrain Response system means the Disco is better than any of its rivals when it comes to taking on slippery surfaces and poor terrain. Outstanding.
Mercedes G-Class
Year launched: 2018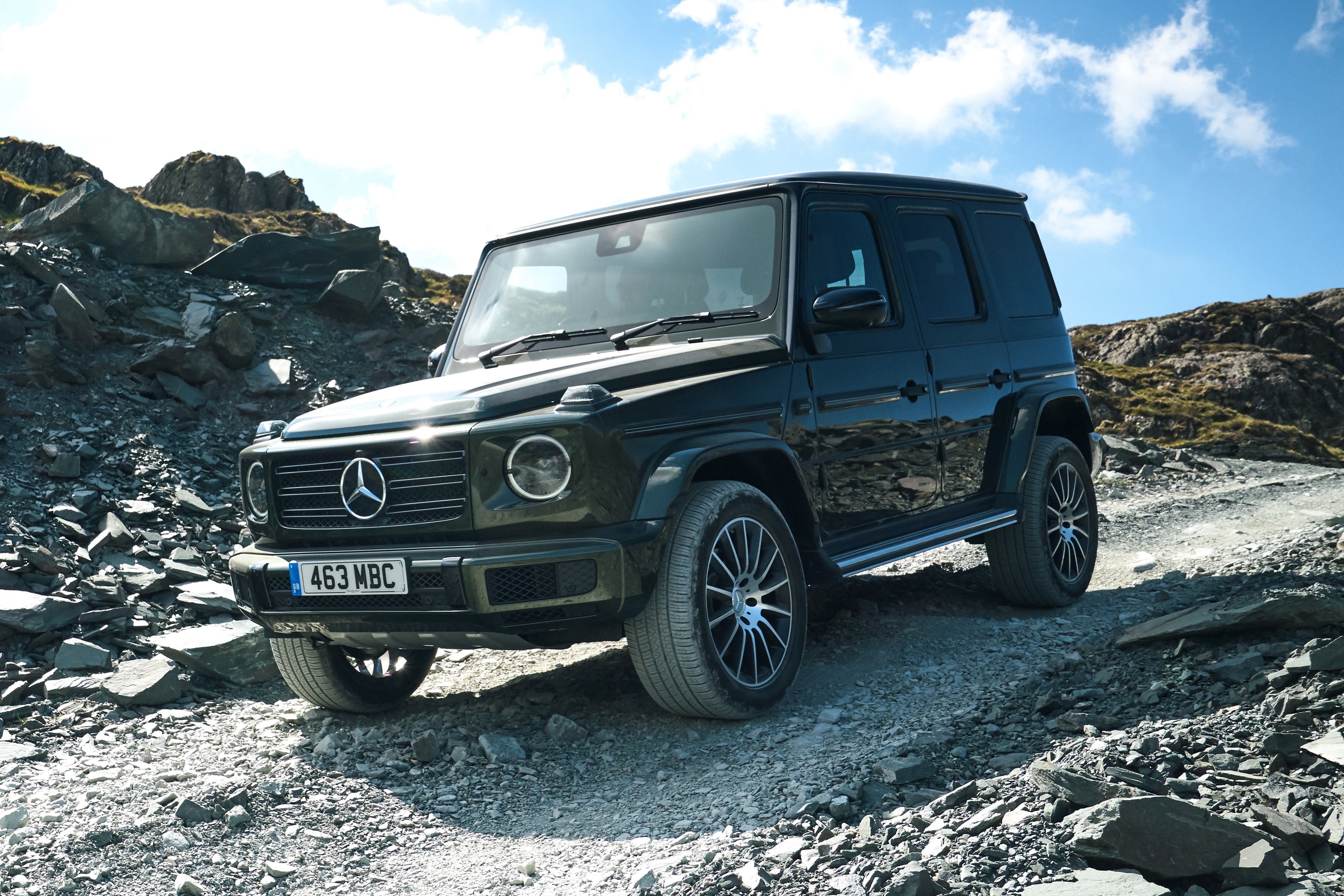 The Mercedes G-Class certainly isn't one of the most affordable options here, but if you're a wealthy landowner wanting a car that does luxury, style and off-roading, it's a great choice. The original G-Wagen that proceeded the G-Class is able to trace it's routes back to the early 70s, and while the latest G-Class might look like the old car, a lot has changed.
Its plush cabin wouldn't look out of place in one of Mercedes luxurious saloons, like an S-Class. Its upright design has lots of pretty trim pieces and you get a pair of large and colourful infotainment screens. Build quality is first-rate, so it'll stand up to rough treatment, too. Four adults have loads of room to stretch out and the boot is wide and square.
The G-Class is available with a range of powerful petrol and diesel engines and comes with a sophisticated four-wheel-drive system with locking diffs that mean it can tackle pretty much anything you throw at it. Yet it's also easy to drive and comfortable. A class act.
Land Rover Defender
Year launched: 2020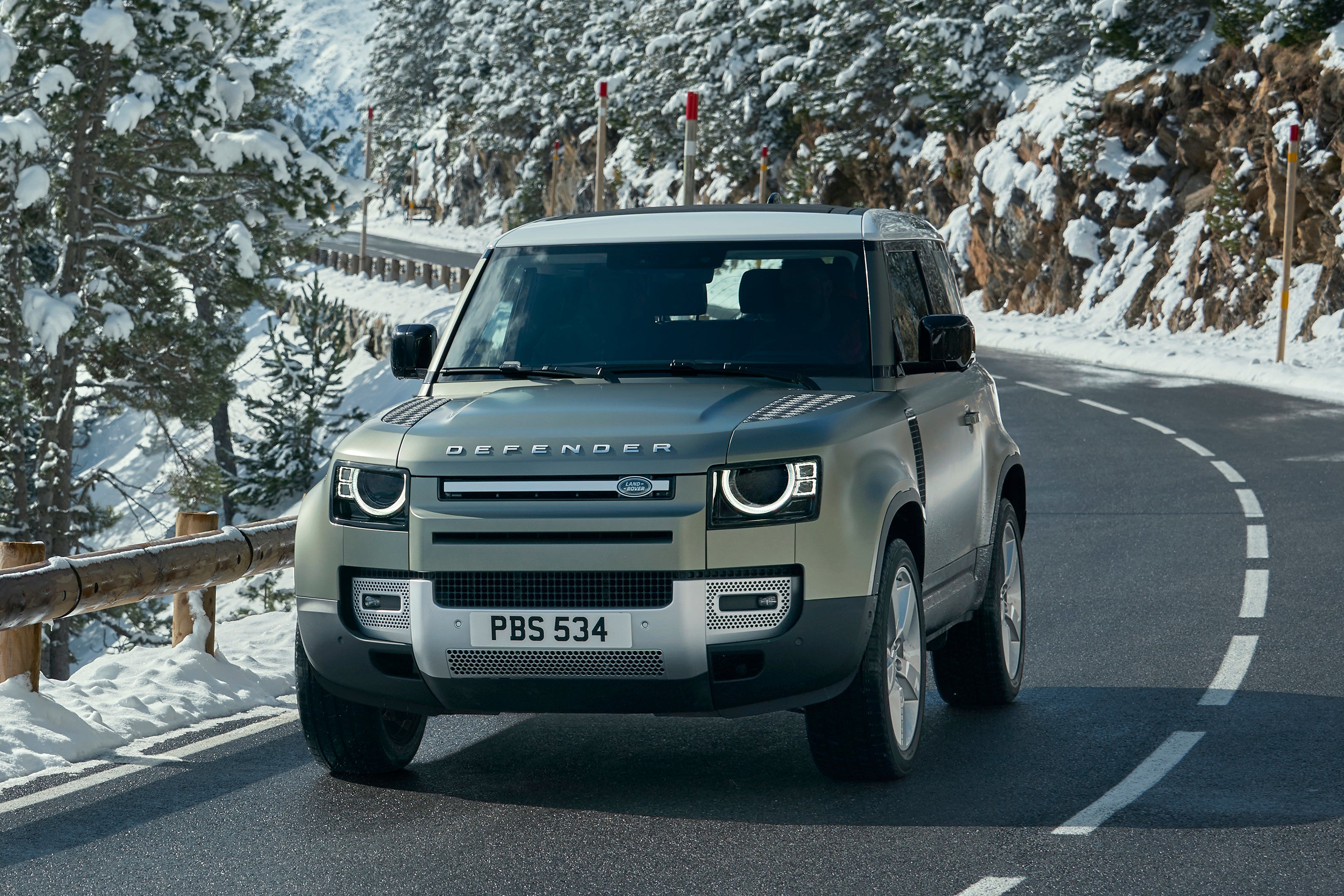 When you think 4x4, you'll probably think Land Rover and the mighty Defender. Land Rover set itself no easy task of replacing such a landmark car like the Defender with and all-new model, but it's pulled it off.
The new Land Rover Defender was launched in 2020 and thanks to its boxy outline, is unmistakably a Defender. But bought bang up to date for the demands and expectations of the modern day user. This includes matrix LED headlights, 20-inch alloy wheels, the brand's 10-inch Pivi Pro infotainment system and a panoramic sunroof.
But what's it like off-road? There's plenty of clever tech on hand to ensure the Defender will conquer any type of terrain. All models come with four-wheel-drive, naturally, with Land Rover's Terrain Response off-road system that ensures the Defender's settings are optimised for the terrain (sand or mud, for example). There's also air suspension as standard and an optional 3D surround camera that can help when wading in deep water or reversing a trailer.
What makes the Defender so good is that it does everything the old model could do off-road, but is in a different league when it comes to on-road performance. The only concern may be that it's so refined and high-tech, you might not want to cake it in filth after all...
What does 4x4 mean?
'4x4' simply means that the vehicle has four wheels and drive from the engine or electric motors is sent to each wheel. These days, a 4x4 can be everything from a Suzuki Jimny to a Range Rover.
What is the difference between AWD and 4x4?
Sometimes you may see 'normal' cars with all-wheel drive. Usually, but not always, these systems use sophisticated electronics to send power to the wheels which need the most grip, depending on the road surface or conditions. That can mean in normal conditions, the car is only front or rear-wheel drive. A 4x4, on the other hand, usually has permanent 4x4 done via traditional mechanicals.
Is an SUV a 4x4?
Yes and no. The majority of SUVs are designed to prioritise being on the road rather than off it, but most have higher ground clearance than a normal car and are available with four-wheel drive. Many are sold with two-wheel drive, however, so can't be considered 4x4s.
What is the best 4x4?
The best 4x4 depends entirely on your needs. If you're a farmer, you might opt for something like a Land Rover Defender to get across the fields. If you're towing a horsebox or a caravan but want a classy car that's comfortable for daily use, then something like a Range Rover will suit your needs. If you're looking for a cheap but dependable small 4x4, check out the Fiat Panda 4x4.
Dacia Duster
1.2 TCe 125 Nav+ 5dr
Bristol Street Motors Renault Exeter

Devon, EX28NT
PCP: £192.26/mo
Representative example: Contract Length: 36 months, 35 Monthly Payments: £192.26, Customer Deposit: £1,423.00, Total Deposit: £1,423.50, Optional Final Payment: £2,930.00, Total Charge For Credit: £1,592.60, Total Amount Payable: £11,082.60, Representative APR: 9.9%, Interest Rate (Fixed): 9.48%, Excess Mileage Charge: 4.8ppm, Mileage Per Annum: 10,000
Dacia Duster
1.5 dCi 110 Laureate 5dr
Gravells Renault And Dacia Kidwelly

Carmarthenshire, SA174TF
HP: £190.40/mo
Representative example: Contract Length: 36 months, 36 Monthly Payments: £190.40, Customer Deposit: £1,049.00, Total Deposit: £1,049.25, Total Charge For Credit: £908.65, Total Amount Payable: £7,903.65, Representative APR: 9.9%, Interest Rate (Fixed): 9.9%
Dacia Duster
1.5 dCi 110 Laureate Prime 5dr
Drive Motor Retail Leicester

Leicestershire, LE27SL
HP: £246.32/mo
Representative example: Contract Length: 36 months, 36 Monthly Payments: £246.32, Customer Deposit: £1,288.00, Total Deposit: £1,288.50, Total Charge For Credit: £1,566.02, Total Amount Payable: £10,156.02, Representative APR: 13.9%, Interest Rate (Fixed): 7.15%