Most comfortable cars 2022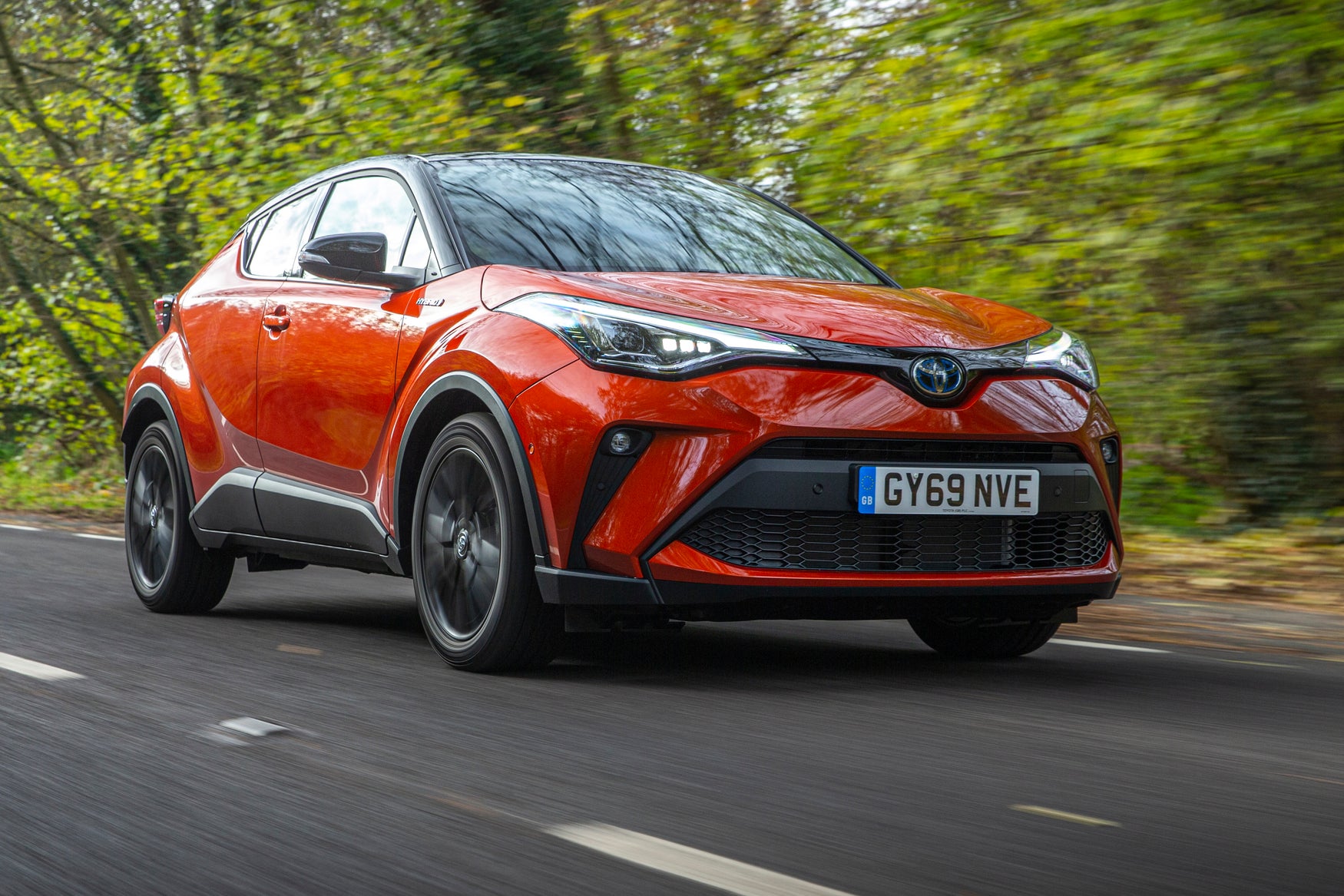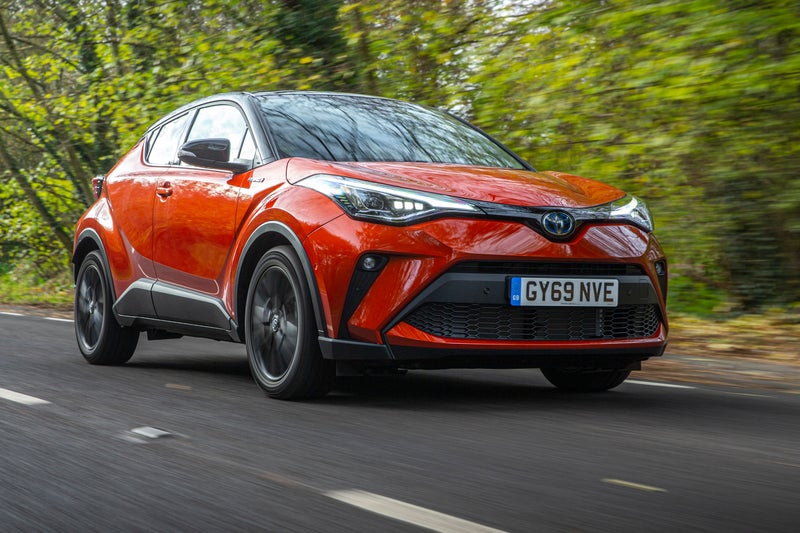 Looking to pick from a list of the most comfortable cars? Our team of experts has rigorously tested a huge range of cars from a wide range of manufacturers to find the most comfortable cars you can buy today.
To be included on this list of the most comfortable cars, a car needs to offer a relaxing drive. But it also needs to be a great allrounder with a practical interior and a strong range of engines.
Our guide includes the most comfortable small and family cars, as well as comfy SUVs and estate cars. Keep reading for heycar's guide to the most comfortable cars.
Lexus NX
Year launched: 2014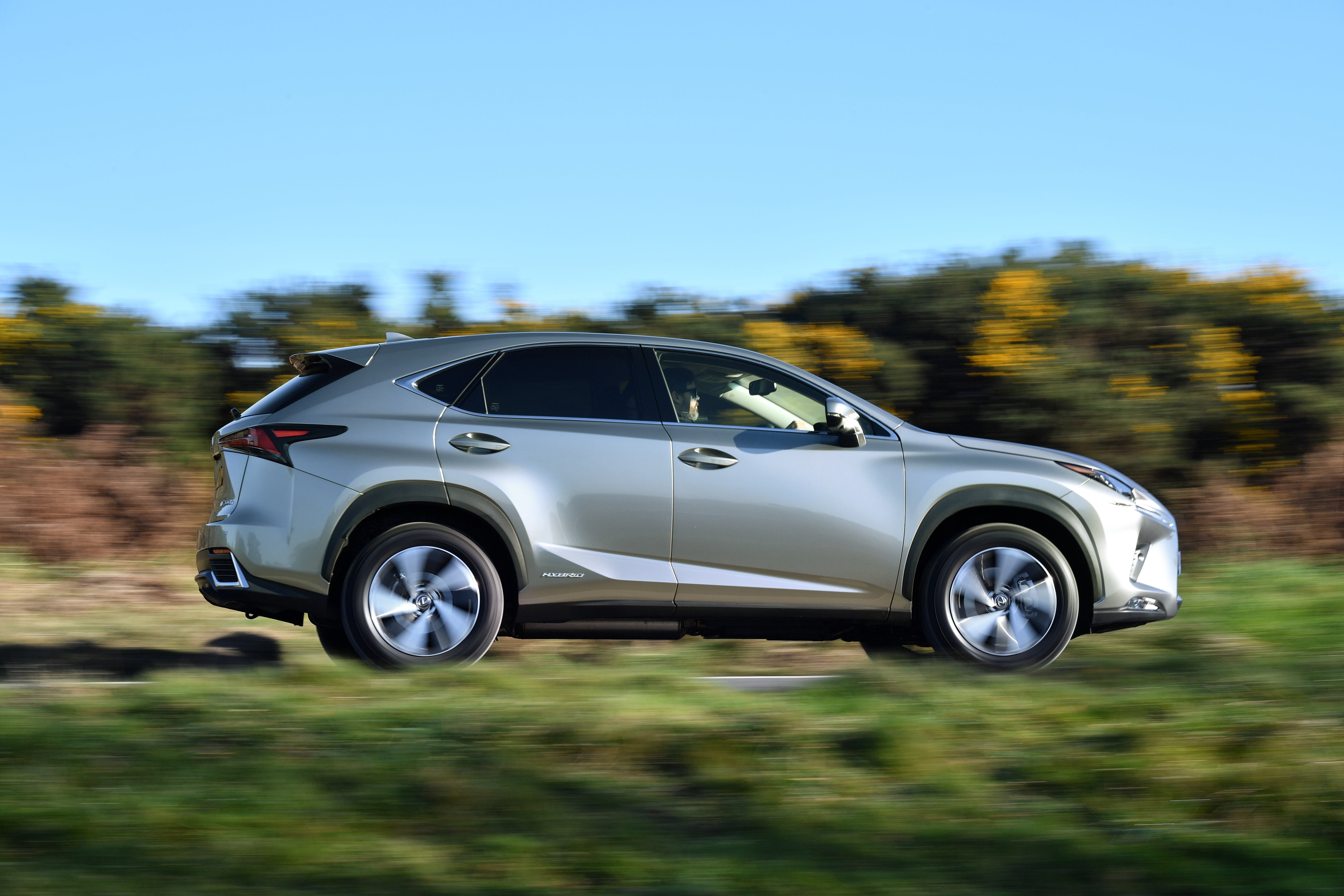 The Lexus NX scored the highest score for comfort of any car in the HonestJohn.co.uk (our sister site's) Satisfaction Index with a rating of 9.3 out of 10. That came thanks to its quiet-running hybrid powertrains but users also singled out its comfortable ride for praise.
Inside, the Lexus feels premium. Soft-touch plastics are used for most the areas you touch, the top of the dashboard is trimmed in leather and you get cold-to-the-touch metal trims around the air vents. There's plenty of space in the front, enough space in the back for adults to get comfy and the boot is a reasonable size, too.
The Lexus's cabin is well insulated from road roar and wind noise but it also benefits from the car's hybrid motor – around town it mostly runs on electricity making it very quiet. There is some noise as you accelerate to higher speeds but there's barely a whisper once you've reached your cruising speed.
Skoda Kodiaq
Year launched: 2016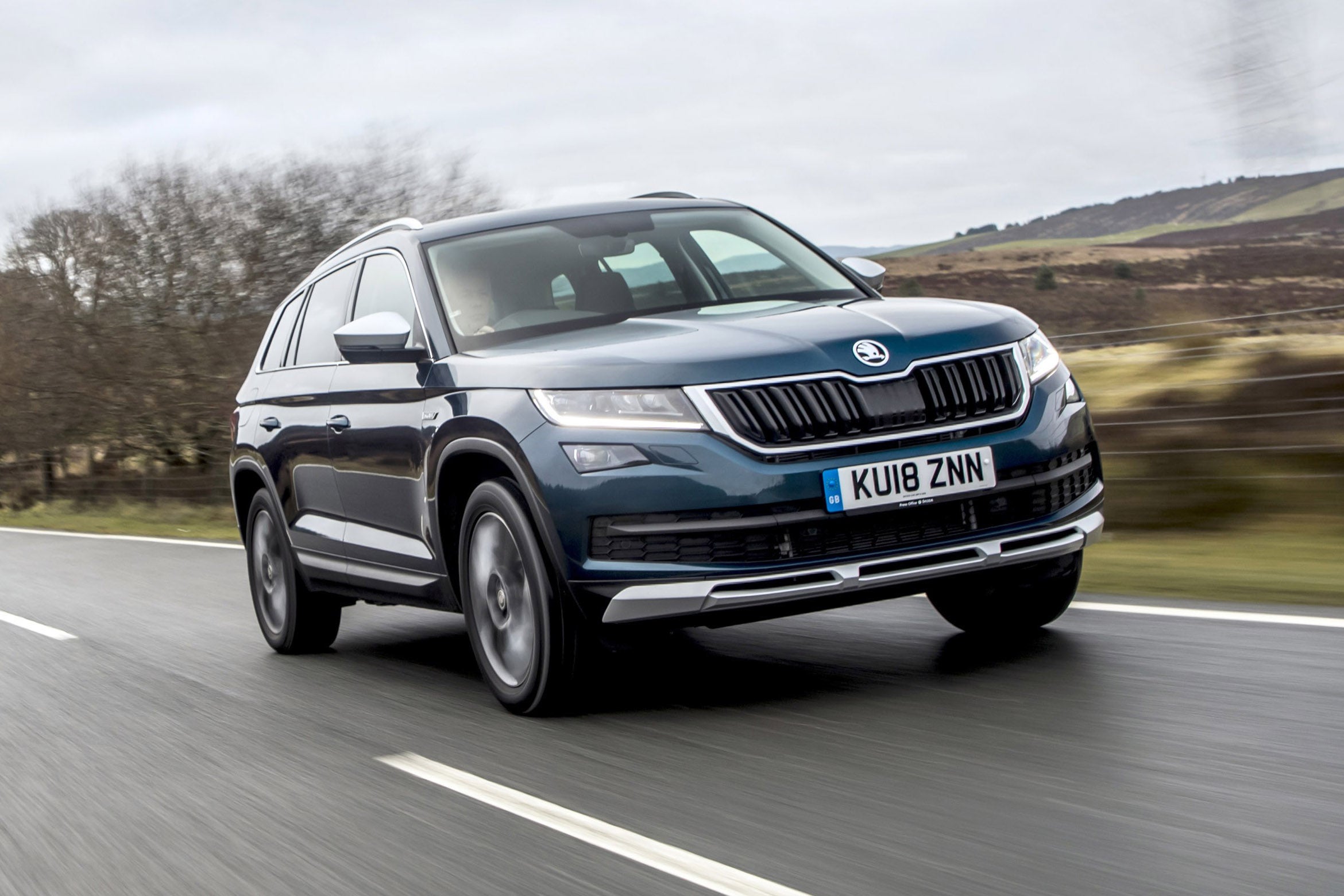 The Skoda Kodiaq was praised for its well-suppressed wind and road noise – gaining it a 9.25 score out of 10 in HonestJohn.co.uk's Satisfaction Index. The Kodiaq is the definition of a complete family car because it's easy to drive and has a practical interior.
Get inside and you're greeted by an intuitive design with a choice of infotainment screens that are all easy to use and come with Apple CarPlay and Android Auto fitted as standard. The Kodiaq has space for up to seven people or you can use it as a five-seater with a massive boot.
You can have it with a manual or automatic gearbox, two or four-wheel drive and with diesel or petrol engines. Unless you do lots of miles, we'd go for the spritely and smooth 1.5-litre petrol which is surprisingly frugal in such a big car.
Skoda Superb Estate
Year launched: 2015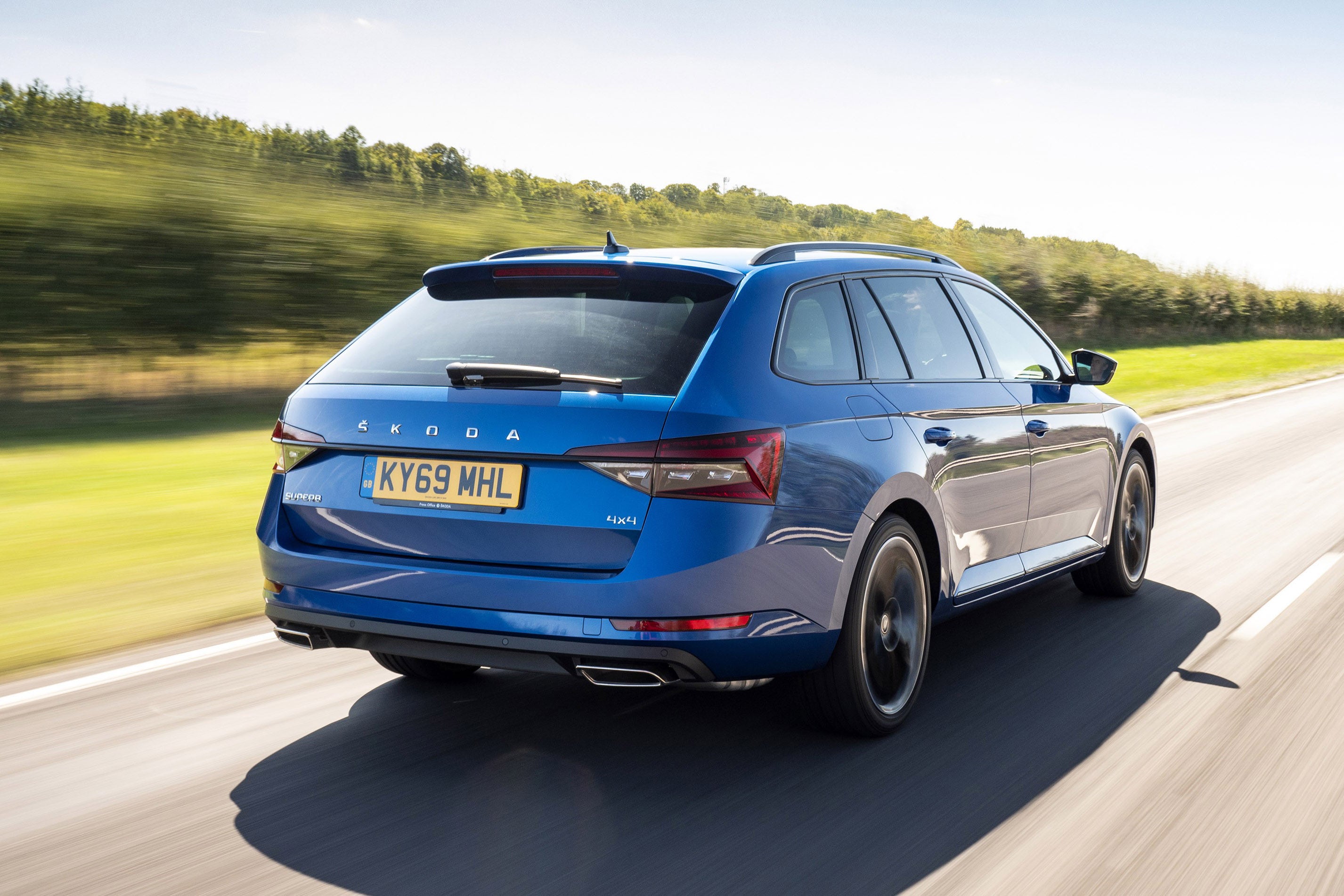 The Skoda Superb was narrowly pipped into third place by the Skoda Kodiaq thanks to its 9.21 score for comfort in the HonestJohn.co.uk Satisfaction Index. Readers praised its superb ride but in truth, there's a long list of reasons why the Superb sits near the top of this list for the best cars for comfort.
Much of them can be attributed to the interior. It feels very well built, but not needlessly flashy, and has a well thought out design rounded off nicely by a choice of intuitive infotainment displays. Space, meanwhile, is very generous upfront, while the limo-like room in the back needs to be seen to be believed and the huge boot is just the icing on the proverbial cake.
Skoda hasn't tried to give the Superb razor-sharp responses, it handles corners tidily but the emphasis is on comfort with suspension that can soak up the worst the UK's roads throw at it. It's available with a great choice of engines including a hybrid that covers short commutes on electricity alone.
Jaguar XF
Year launched: 2015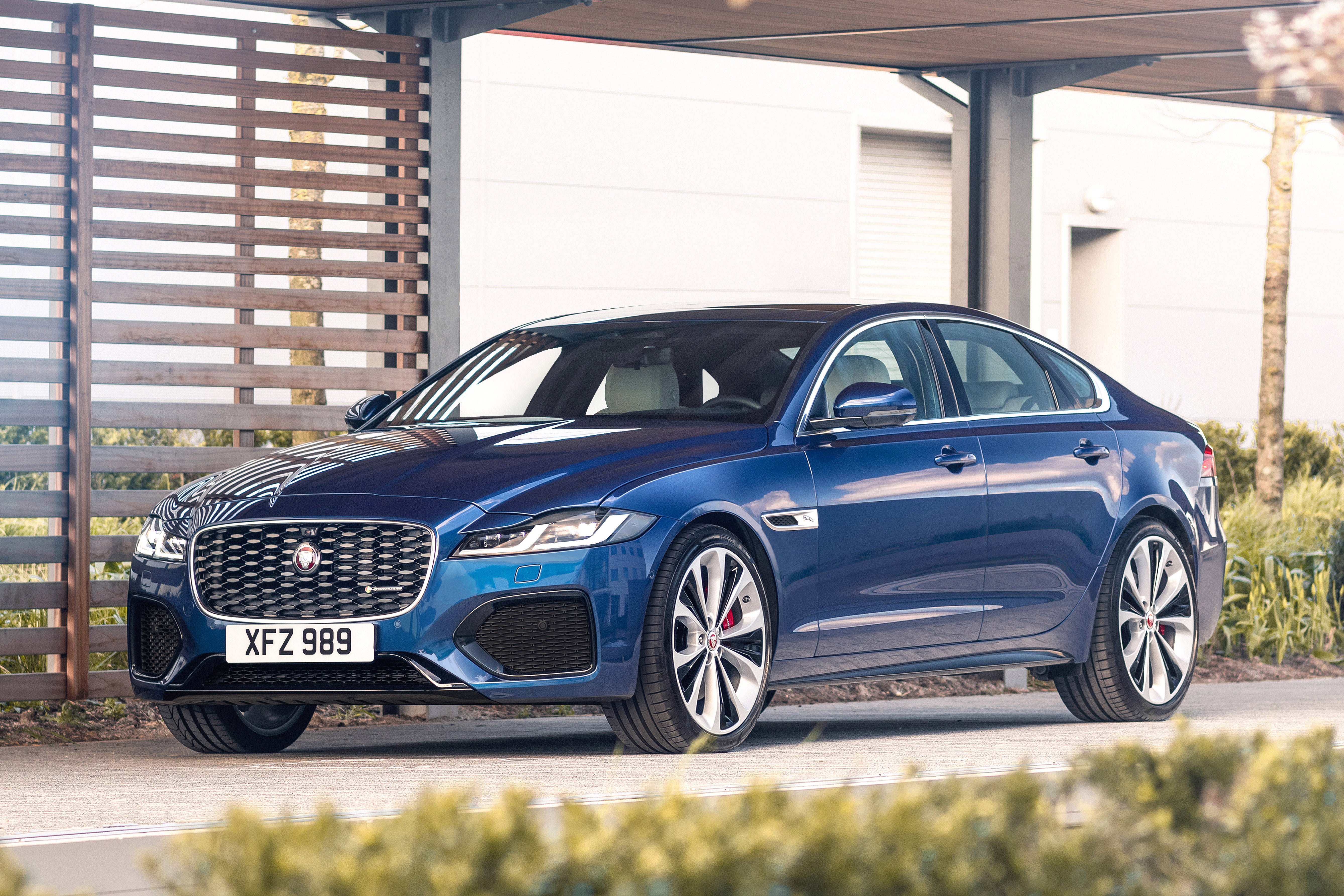 The Jaguar XF scoops the fourth position on this list of the best cars for comfort thanks to it's perfectly judged suspension that filters our ripples and bumps on the road but doesn't make it feel cumbersome in corners. It's a trick that won it a 9.20 score in the HonestJohn.co.uk Satisfaction Index.
Sure, the Jaguar isn't quite as flash inside as a Mercedes or BMW but there's something to be said about a car that drives well without you needing to fiddle endlessly with settings. Anyway, for the most part, it feels very classy inside and will have no issues carrying four adults and their stuff.
The Jaguar's interior is quiet and cosseting but it's also a rewarding car in corners, attacking bends with a fluidity that others fail to match. Choose one of the 2.0-litre petrol or diesel engines and you get decent performance and affordable running costs.
Toyota C-HR
Year launched: 2016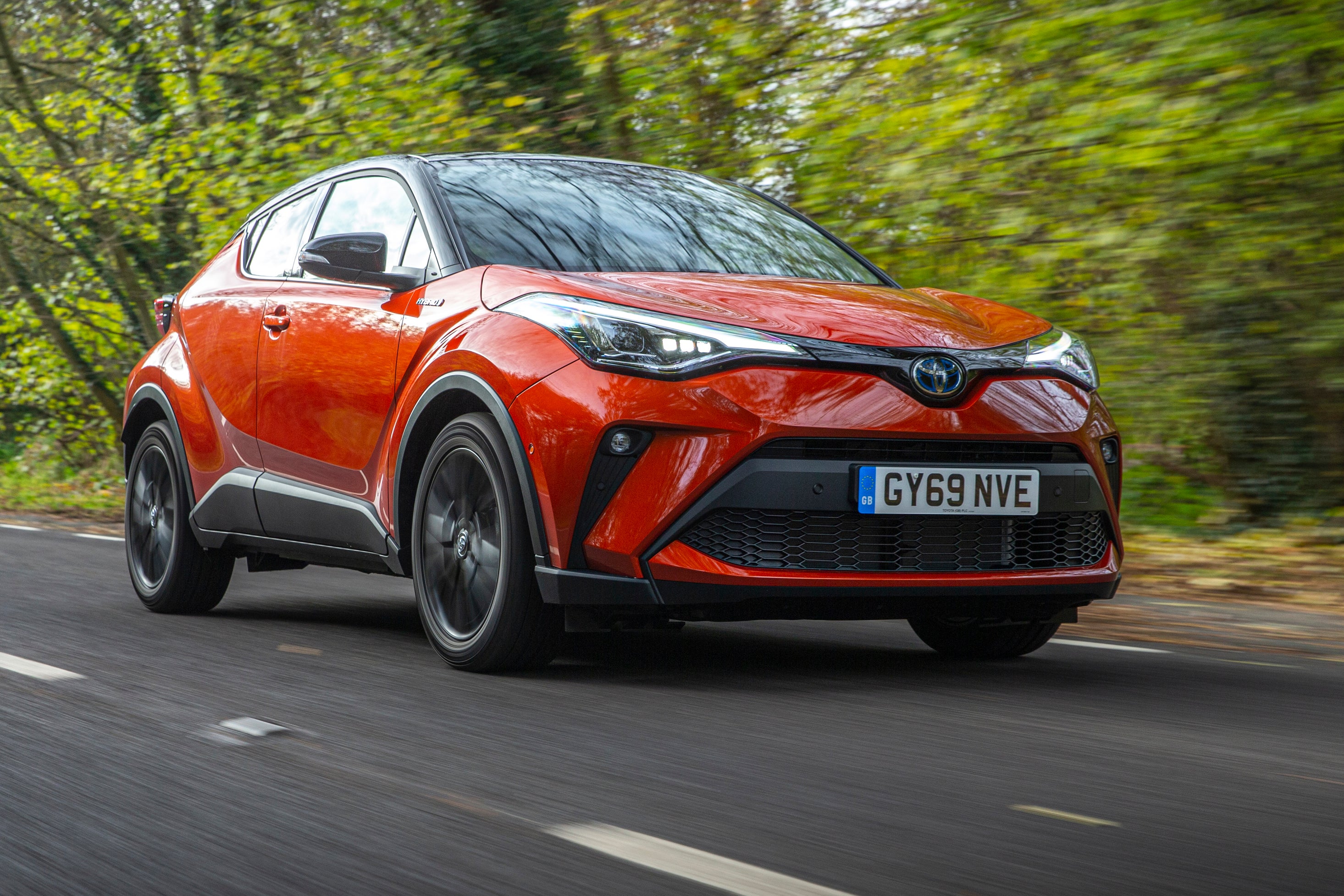 The Toyota C-HR is a crossover that's hybrid engines make it very comfortable, helping it score 9.18 in HonestJohn.co.uk's Satisfaction Index. That might come as a surprise thanks to its sporty jacked-up coupe design.
Inside, the Toyota's cabin is very well insulated and it feels solidly constructed, while the large infotainment screen that's plopped on top of the dashboard is easy to navigate and lends the rest of the cabin an uncluttered look. Four adults will fit inside the Toyota – although the small rear windows make the back seat a little dingy – and the boot is a good size.
The C-HR's party piece is its hybrid engines which run on electric power most of the time in town for spectacular fuel economy figures. Even when the petrol engine chimes in on the motorway the Toyota is quiet and doesn't ride firmly over bumps.
Peugeot 3008
Year launched: 2017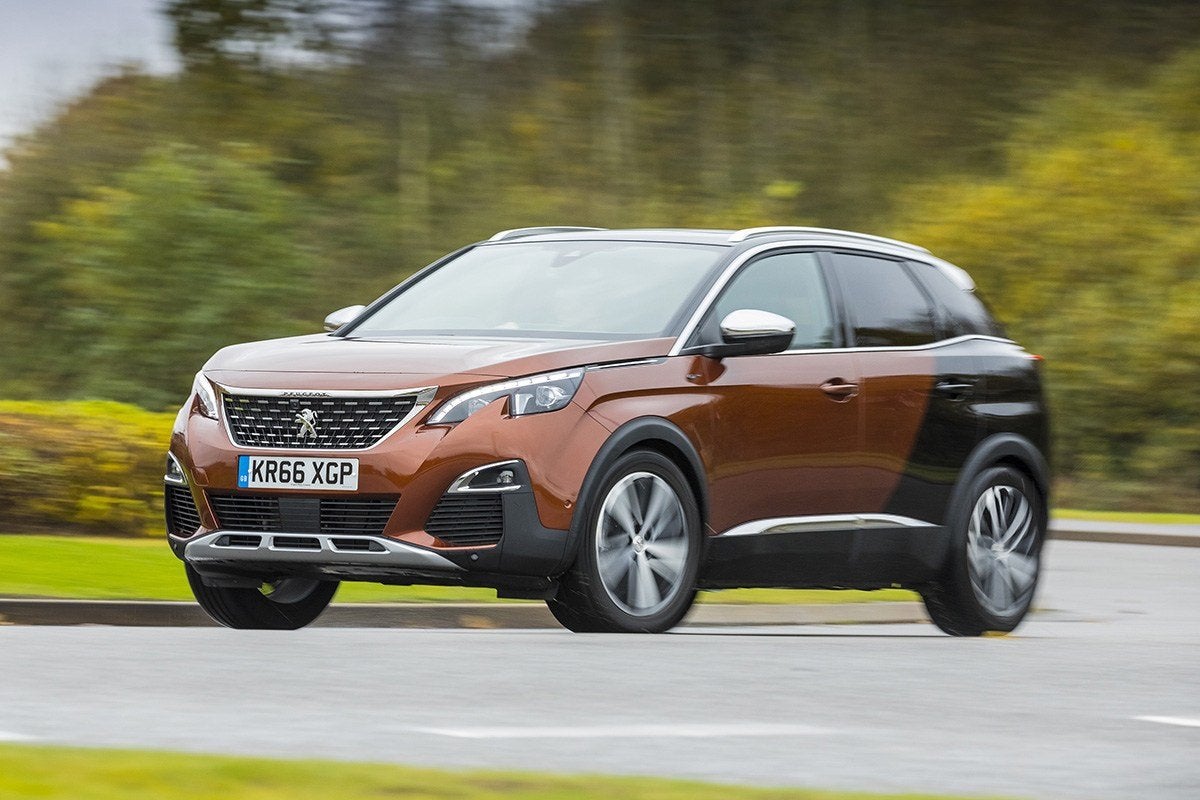 The Peugeot 3008 shows you that an extremely sensible car doesn't need to be boring – its striking design looks like nothing else for the price. Yet HonestJohn.co.uk's reader also gave it a 9.12 rating for comfort thanks to its quiet cabin and compliant suspension.
There are no half jobs here, the Peugeot's interior is just as eye-catching as the exterior with a sculpted dashboard that's awash with different shapes and textures. You can even have a digital instrument binnacle in place of analogue dials. And, because this is an SUV, the 3008 has room for four adults and a boot that's pretty big.
The 3008's suspension is well-judged. It soaks up bumps with ease but doesn't keel over when you stick the car into bends. The tiny PureTech petrol engines are also very quiet once you're cruising on the motorway.
Skoda Superb
Year launched: 2015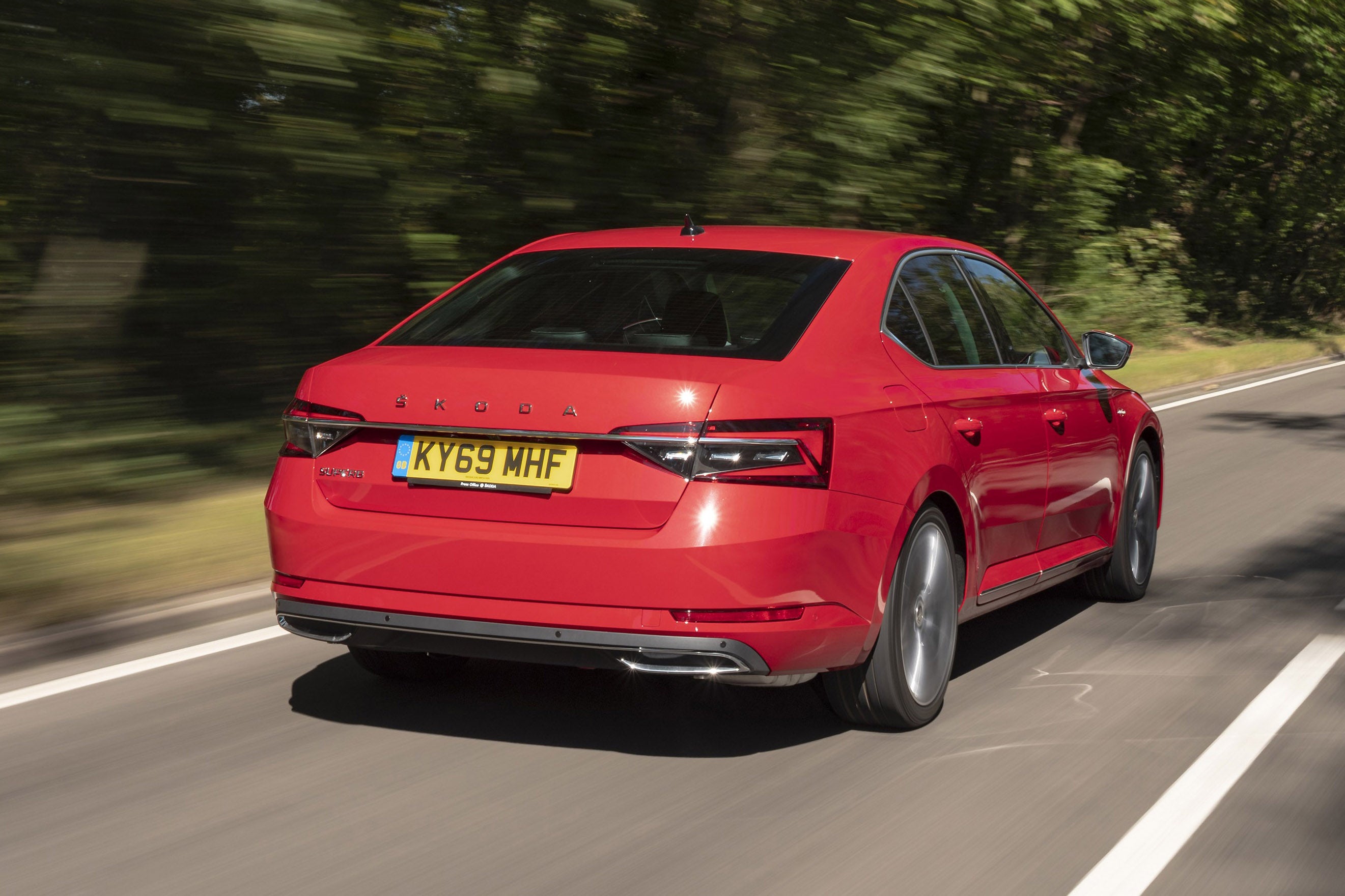 As the Skoda Superb Estate already features on this list, it's probably not a huge surprise to find the hatchback version of the car here, too. It takes seventh place on this list with a solid 9.06 Satisfaction Index score for comfort.
Like the estate, there's a deep feeling of quality to the Superb that doesn't rely on fancy trims to get its point across. The doors close with a solid thunk and all the interior plastics feel soft and expensive. As you'd expect in a Superb, rear-seat space is very impressive and the boot is huge too.
Skoda's given the Superb suspension that creams over bumps and is the perfect companion to its quiet cabin. That said, it also corners confidently. Engines cover everything from a 1.5-litre petrol to a 280PS 2.0-litre that's a detuned version of the engine fitted to the Volkswagen Golf R.
Citroen Grand C4 SpaceTourer
Year launched: 2018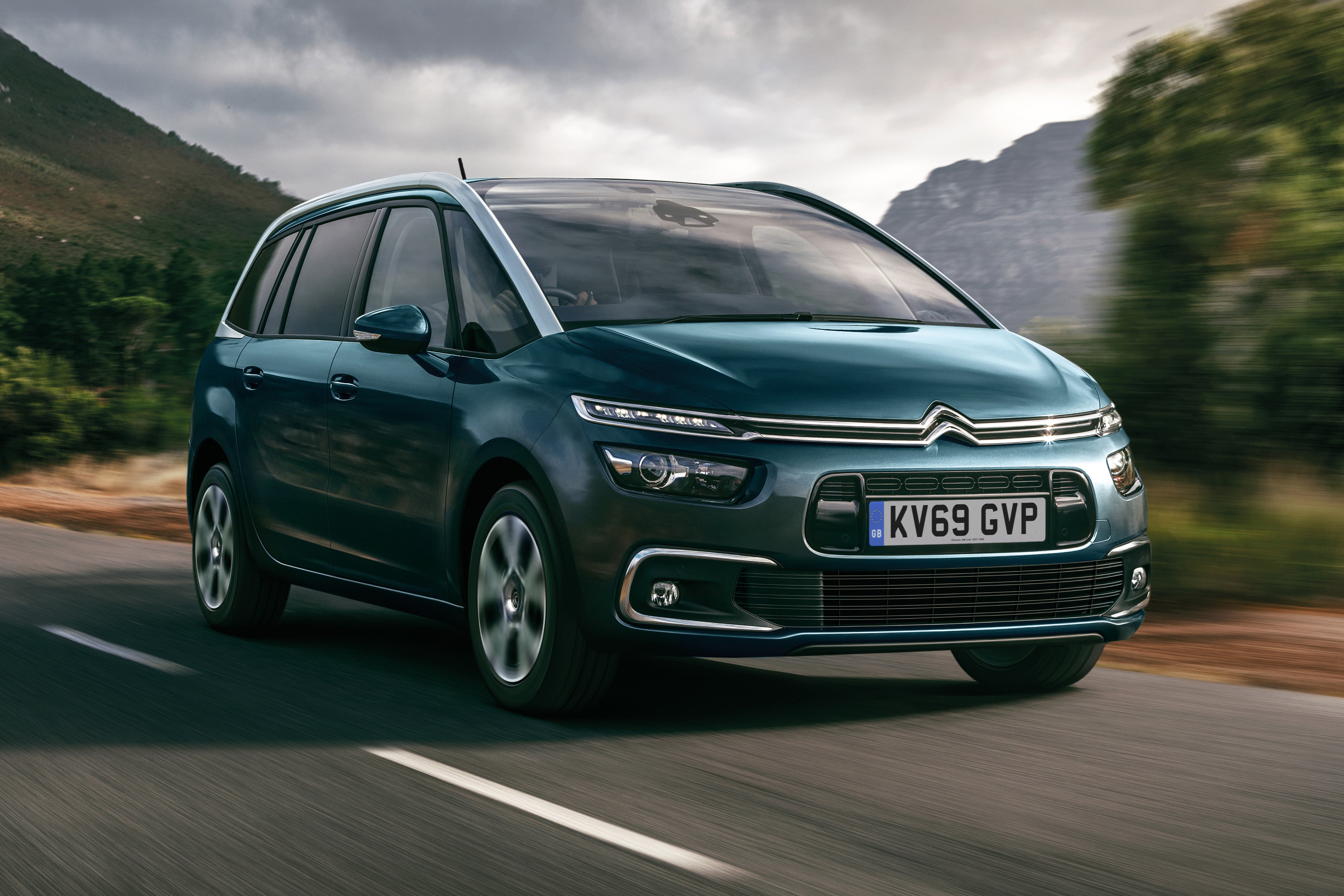 The Citroen Grand C4 SpaceTourer isn't just a brilliant family car, it's also very comfortable. It scored 9.00 for comfort in HonestJohn.co.uk's Satisfaction Index with its forgiving ride winning particular praise from readers.
Much of the C4's comfort centres around just how much space there is inside. The Citroen is a genuine seven-seater and even with them all occupied there's room left over to stack soft bags. The design itself is full of gallic flair with a two-tone colour scheme and fabric finishes.
It's fair to say the Citroen isn't the most agile machine in bends but it is safe and predictable, however, it's at its best loping down the motorway where you'll find there's very little wind or tyre noise. Choose a diesel if you have a high annual mileage, if you don't the patrols are a better bet.
Mazda CX-5
Year launched: 2017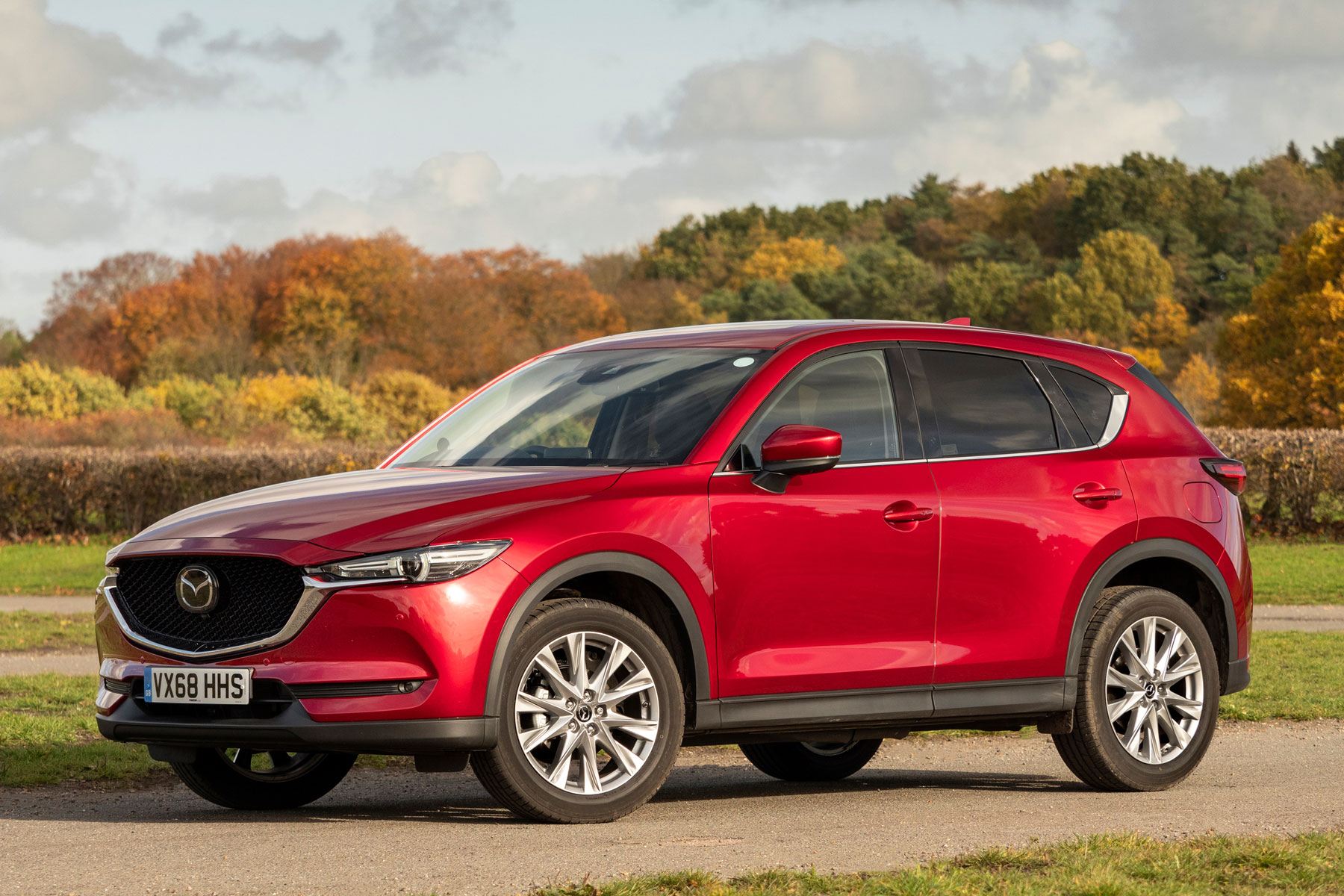 The Mazda CX-5 is one of those cars that manages to be good at almost everything – it's surprisingly good to drive for a big SUV, yet HonestJohn.co.uk's readers also praised its comfortable ride and quiet cabin. They scored it 9.00 for comfort.
Its driving position is spot and the small steering wheel and stubby steering wheel make it feel like some of the Mazda MX-5's sporty DNA has absorbed further up the range. That said, it still has space for four adults and a boot that is large and practical.
It even feels sporty to drive. It doesn't lean in corners a great deal there's a short and precise throw to the six-speed manual gearbox. Mazda's 2.2-litre diesel engines make short work of shifting the CX-5 along and also provide strong fuel economy.
Hyundai Ioniq
Year launched: 2017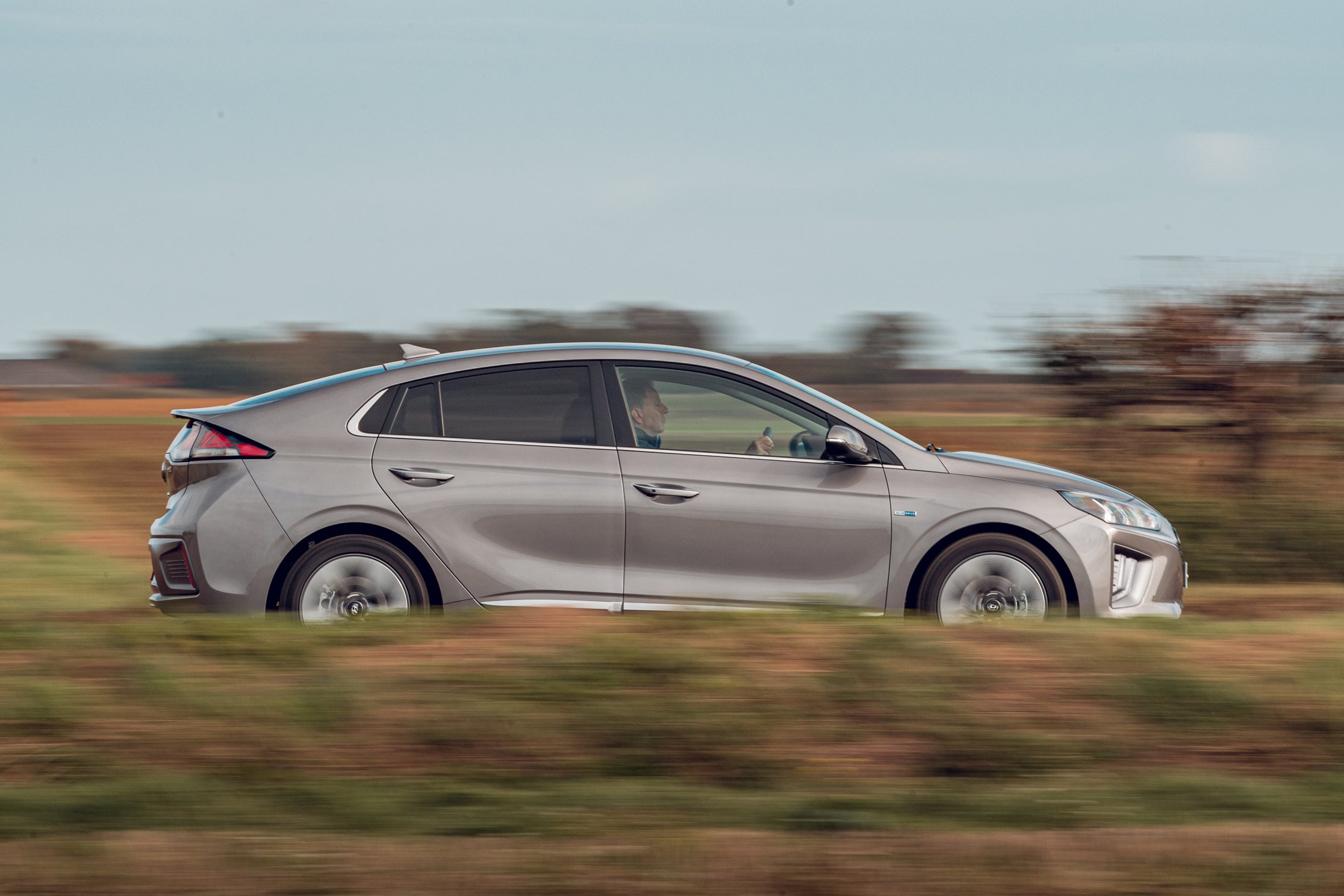 As the Hyundai Ioniq proves, hybrids have more benefits than just excellent fuel economy, they are also very relaxing to drive thanks to their ability to run on silent electric power. That's one of the factors that secured the Ioniq the final spot on this list thanks to a 9.00 comfort score on the HonestJohn.co.uk Satisfaction Index.
Inside, you'll find a smart-looking interior with an infotainment display that has a clear and intuitive menu structure. The Ioniq's aerodynamic sloping roof eats into back seat headroom slightly, but there's still room for four adults to sit comfortably and the boot is large if a tad shallow.
The Ioniq is a very easy car to drive thanks to its light controls and its twin-clutch gearbox means the engine doesn't shriek under acceleration like the Toyota Prius's does. Naturally, fuel economy is excellent, and the Ioniq can return more than 60mpg on a run.
Your most comfortable car questions answered
Which car has the best ride comfort?
The car here that has the best ride is the Jaguar XF. Jaguar has a knack for engineering cars that filter out bumps and imperfections in the road without giving its cars the detached feeling you get from other super-comfortable saloons.
What car has the most comfortable seats?
The car that has the most comfortable seats is the Volvo XC90. In fact, the seats in most Volvos have support in all the right places, but the ones in the top-of-the-range XC90 can also be heated and cooled, and have a massage function. The XC90's height makes it easy to get in and out of, too.
What is the most comfortable affordable car?
If you're looking for cosseting comfort on a budget then give the Citroen C4 Cactus a go. Its progressive hydraulic cushioned suspension skims over bumps and cracks in the road and you're bottom's further shielded by the memory foam stuffed in its seats.
Skoda Superb
2.0 TDI CR Laurin + Klement 5dr DSG [7 Speed]
Henrys Skoda Glasgow

Lanarkshire, G40DS
PCP: £411.30/mo
Representative example: Contract Length: 36 months, 35 Monthly Payments: £411.30, Customer Deposit: £3,824.00, Total Deposit: £3,824.25, Optional Final Payment: £10,787.50, Total Charge For Credit: £3,512.25, Total Amount Payable: £29,007.25, Representative APR: 7.4%, Interest Rate (Fixed): 7.37%, Excess Mileage Charge: 6.98ppm, Mileage Per Annum: 10,000
Skoda Superb
2.0 TSI 190 SE L 5dr DSG
Marshall Skoda Dartford

Kent, DA15FD
PCP: £398.55/mo
Representative example: Contract Length: 36 months, 35 Monthly Payments: £398.55, Customer Deposit: £3,577.00, Total Deposit: £3,577.50, Optional Final Payment: £10,540.00, Total Charge For Credit: £4,216.75, Total Amount Payable: £28,066.75, Representative APR: 9.4%, Interest Rate (Fixed): 9.39%, Excess Mileage Charge: 9.6ppm, Mileage Per Annum: 10,000
Skoda Superb
1.5 TSI Sport Line Plus 5dr DSG
Manufacturer Approved
Citygate Škoda Slough

Berkshire, SL15QA
PCP: £491.67/mo
Deposit cont. £250
Representative example: Contract Length: 36 months, 35 Monthly Payments: £491.67, Customer Deposit: £4,573.00, Total Deposit: £4,823.50, Lender Deposit Contribution: £250.00, Optional Final Payment: £12,610.00, Total Charge For Credit: £4,151.95, Total Amount Payable: £34,641.95, Representative APR: 7.4%, Interest Rate (Fixed): 7.39%, Excess Mileage Charge: 6ppm, Mileage Per Annum: 10,000
Discover more expert guides from heycar