Best cars for family holidays

Written by
Russell Campbell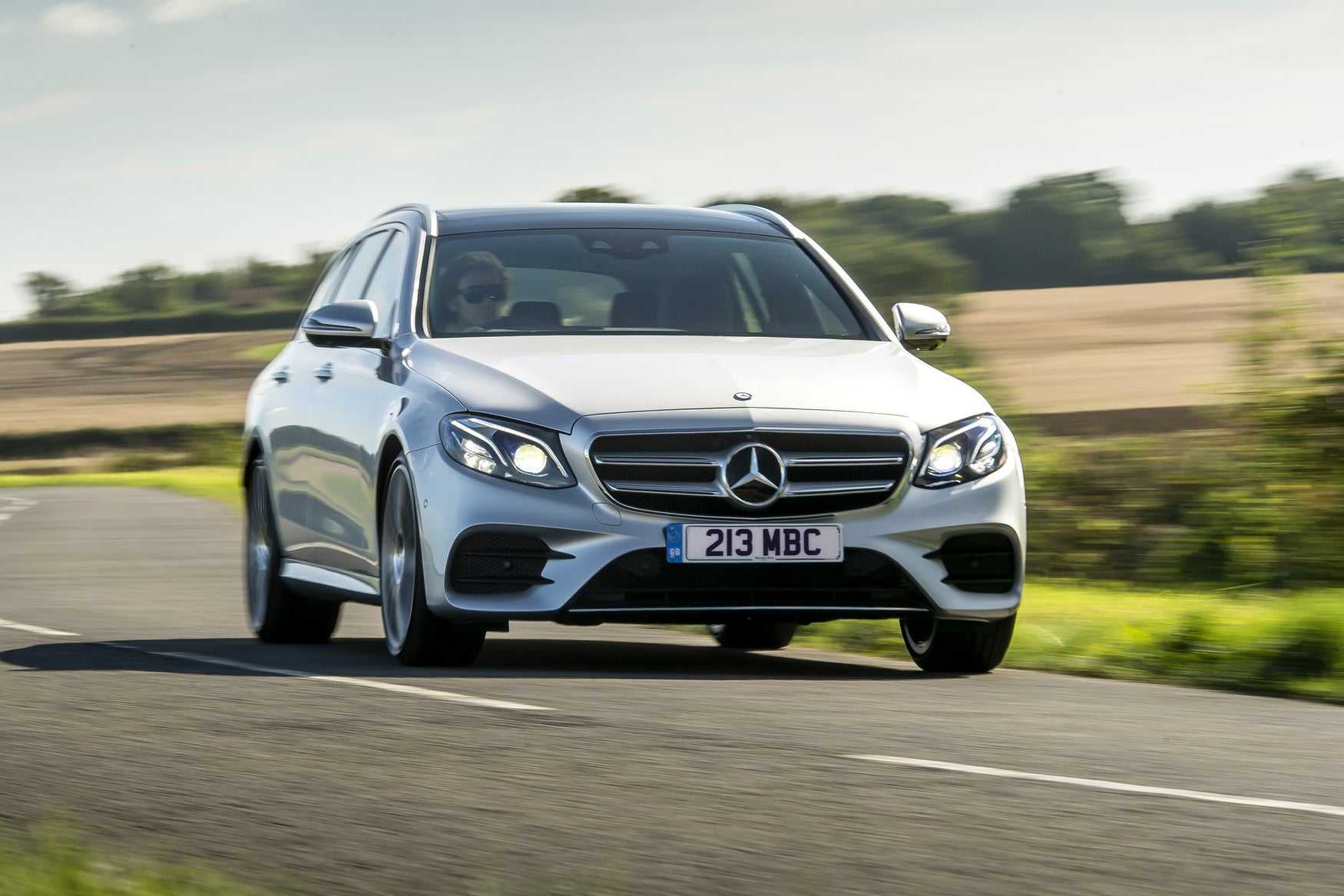 Looking to pick from a list of the best cars for family holidays? Our team of experts has searched our cars for sale to find the best cars for family holidays.
To be one of the best cars for family holidays on this list, a car needs to offer great practicality for the money. But it also needs to be comfortable on the motorway, relatively cheap to run and well-specified with kit for the money you're paying. Keep reading for heycar's guide to the best cars for family holidays.
Skoda Octavia Estate
Year launched: 2020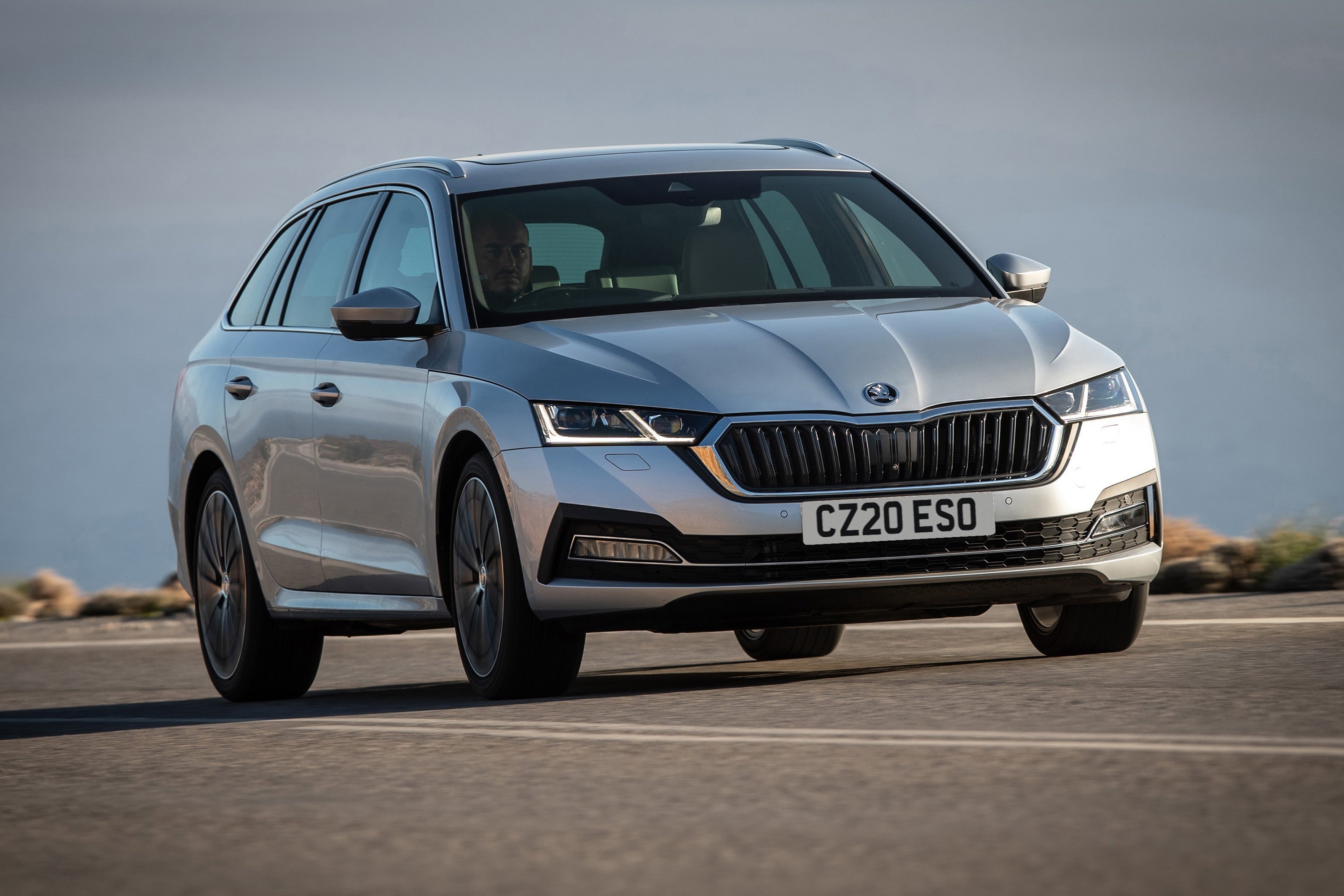 The Skoda Octavia Estate effortlessly climbs to the top of this list because it's very practical for its size, feels like a high-quality product and comes with a wide selection of great engines.
Inside, it feels that little bit more modern than its larger sibling the Skoda Superb – thanks to an infotainment screen that sits proud of the dashboard and its luxurious fabric trim pieces. It's equally as good at squeezing out space, too – with room for four tall adults and a boot the dog can stretch out in.
The Skoda is an easy car to navigate out of the city thanks it's light and well-weighted controls, it cruises quietly and comfortably on the motorway and you can even have fun on country roads as you near your holiday destination. Engines include everything from a cheap-to-buy 1.0-litre petrol to incredibly frugal diesels and the same 2.0-litre turbo petrol you'll find in the new Volkswagen Golf GTI.
Peugeot Rifter
Year launched: 2018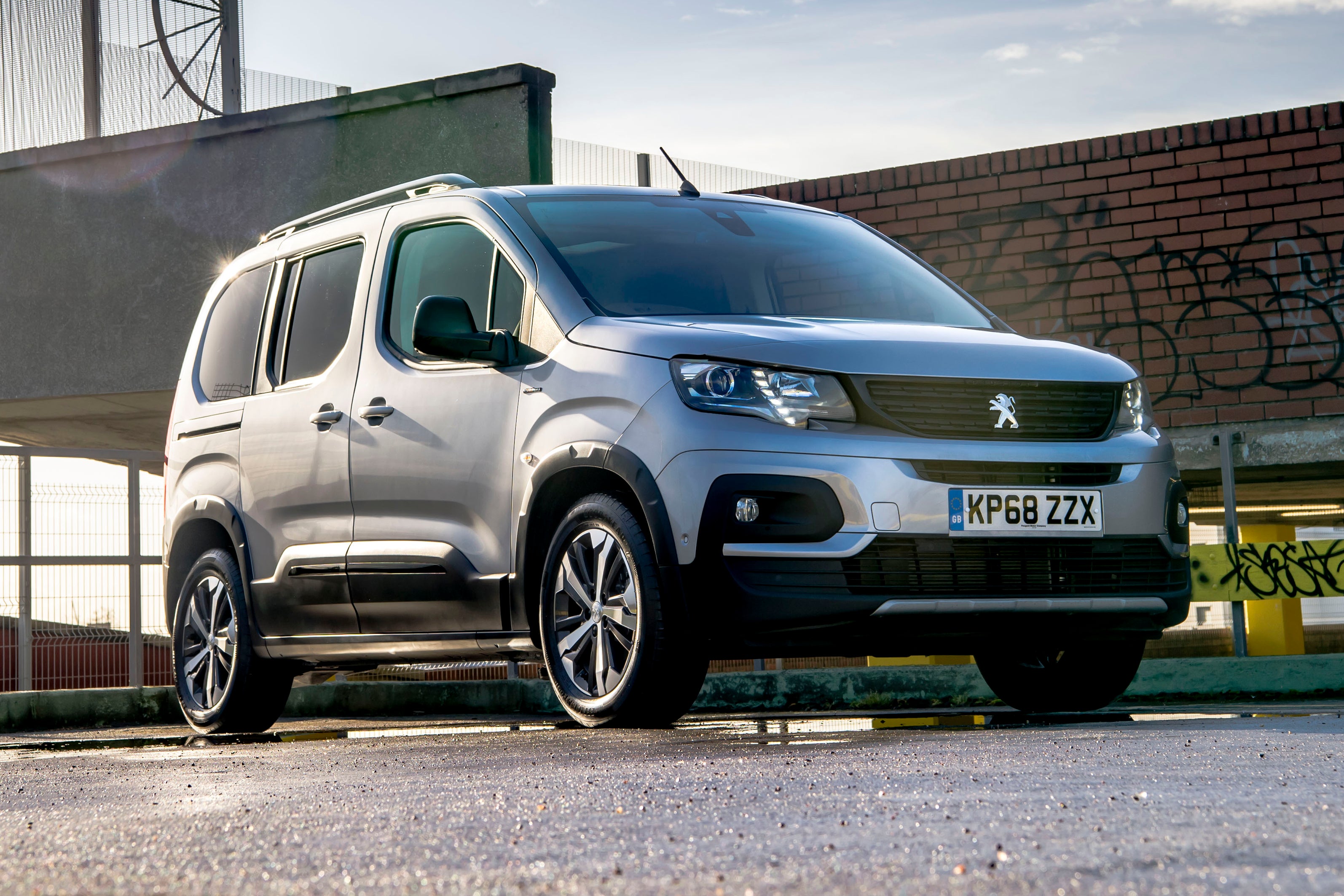 Alright, so the Peugeot Rifter is based on a van and has the slab-sided looks to match, but the payoff is it offers extraordinary practicality for its size and price. It's also much easier to drive and more comfortable than you'd ever imagine with only its commercial origins to go on.
Sit behind the wheel and the first thing you'll notice is how airy the cabin feels. There's plenty of room for five and high-end models get five individual seats with their own adjustment. Everyone gets about a foot's worth of headroom and the boot is huge with a massive opening that makes it easy to load.
The Peugeot's light controls make a treat to manoeuvre out of tight spots but it's also surprisingly composed on twisting roads. The 130PS petrol is the pick of the bunch because it's quick and frugal and comes with a six-speed manual gearbox for relaxed cruising.
Skoda Superb Estate
Year launched: 2015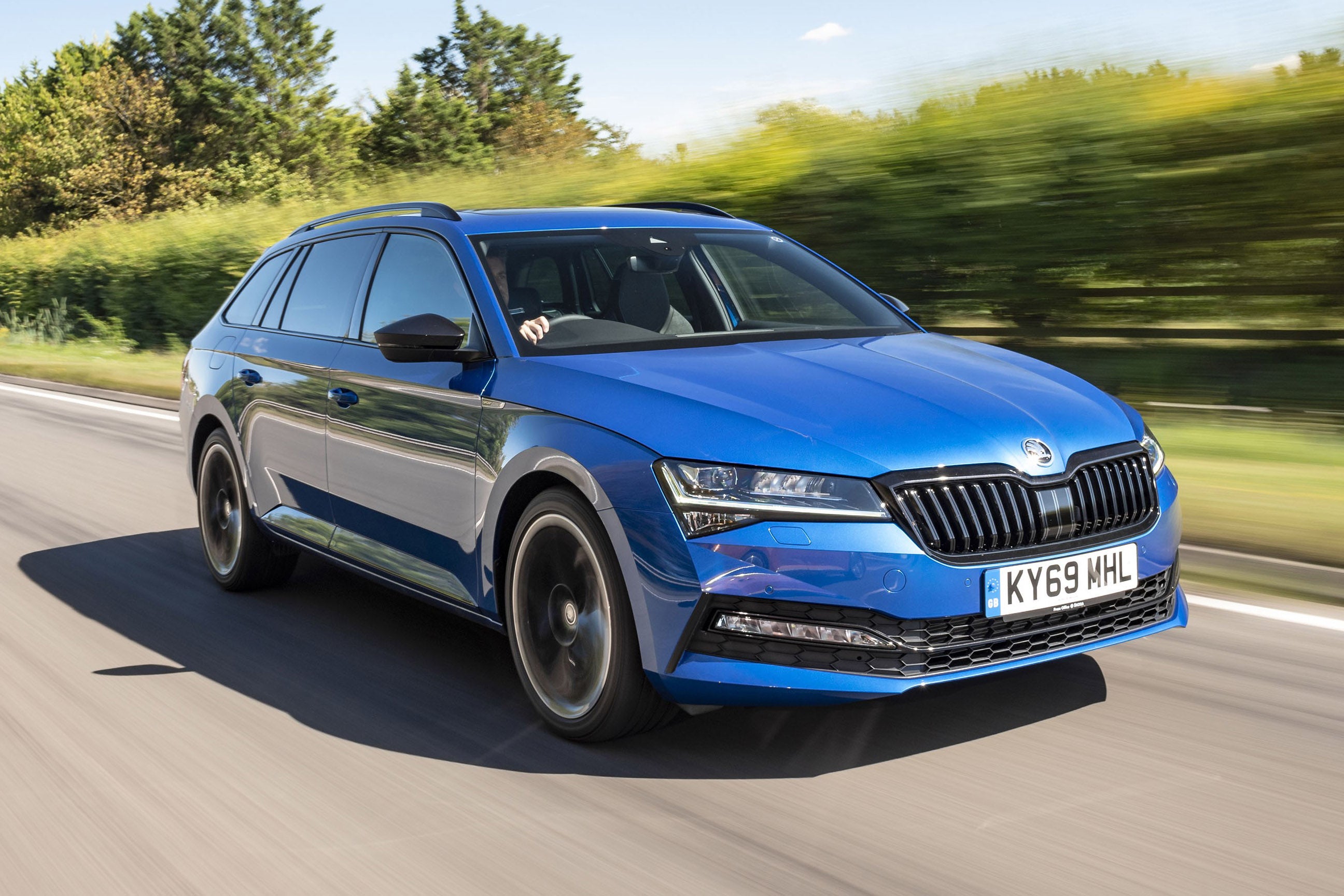 The Skoda Superb Estate could have easily been at the top of the list were it not for its newer and slightly more modern little brother, the Skoda Octavia Estate. The Superb's larger size means it costs more but your investment is rewarded with truly limo-like levels of cabin space.
That's right, the Skoda has loads of room up front, but it's the back that grabs your attention – even tall adults can stretch out their legs and have loads of knee room, plus the boot is huge. Okay, so there aren't flash trim pieces but the majority of the plastics are soft-to-the-touch and expensive.
The soft suspension means the Superb feels a tad wallowy in corners but the payoff is its relaxing gait on the motorway – it's a great car for long holiday runs. Plus, you can choose from a fine selection of engines including a plug-in hybrid which can complete short commutes on battery power alone.
SEAT Tarraco
Year launched: 2019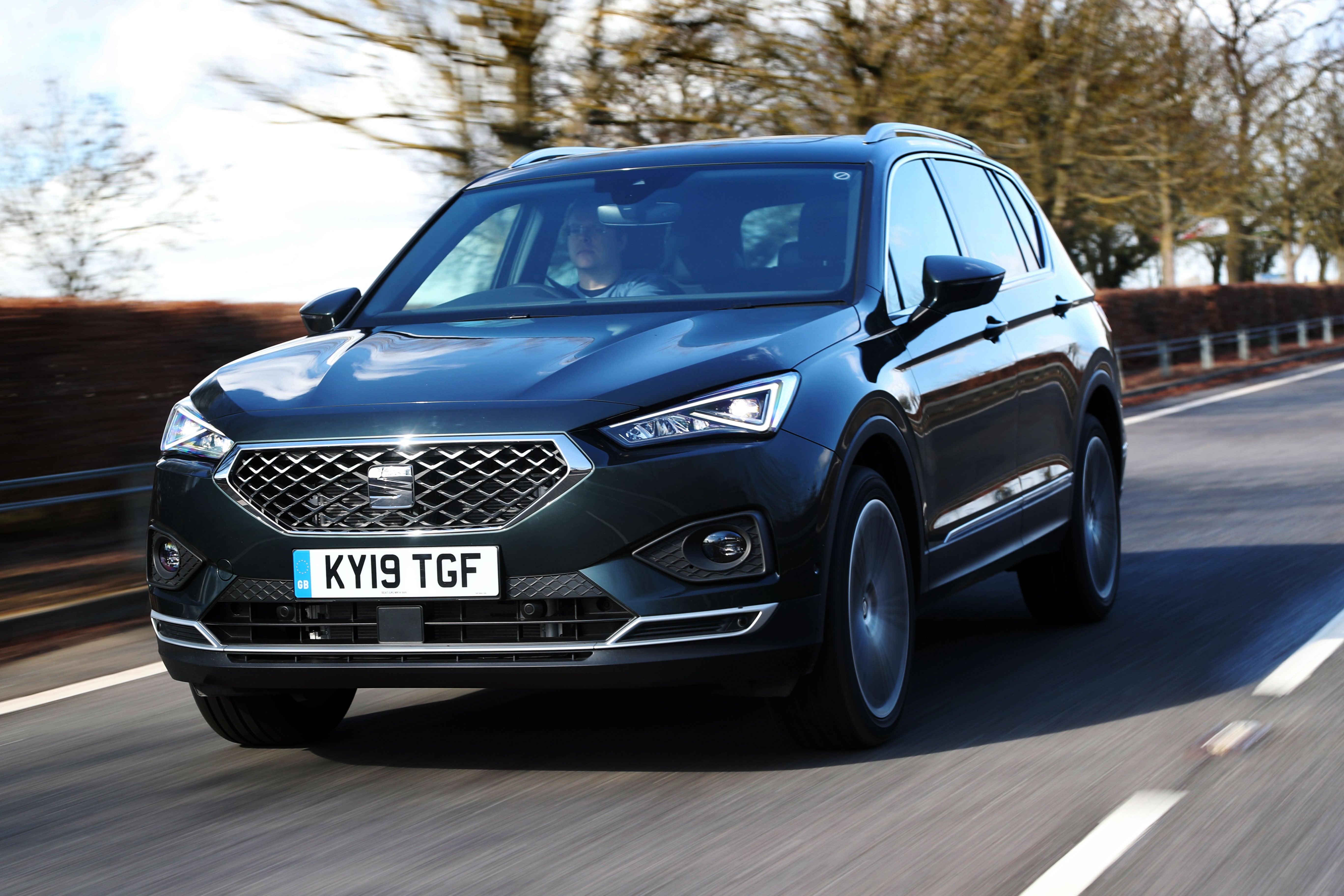 The SEAT Tarraco seven-seater is another entry on this list of the best cars for family holidays, although we're just as keen on the mechanical identical Skoda Kodiaq and Volkswagen Tiguan Allspace. Like them, the SEAT is very well built, spacious and easy to drive.
Inside, there's loads of room for four adults with a fifth squeezed in on the middle row. You also get a pair of extra seats in the boot which are great if you're giving your children's friends a lift. Fold them away and the SEAT has a huge boot that's very practically designed.
It's a big car but the Tarraco hides its bulk well in the corners and it's raised ride height will help you navigate tight city streets. There isn't a weak link in the petrol and diesel engine range, you can specify a seven-speed automatic gearbox and there's also the option to add four-wheel drive.
Skoda Karoq
Year launched: 2018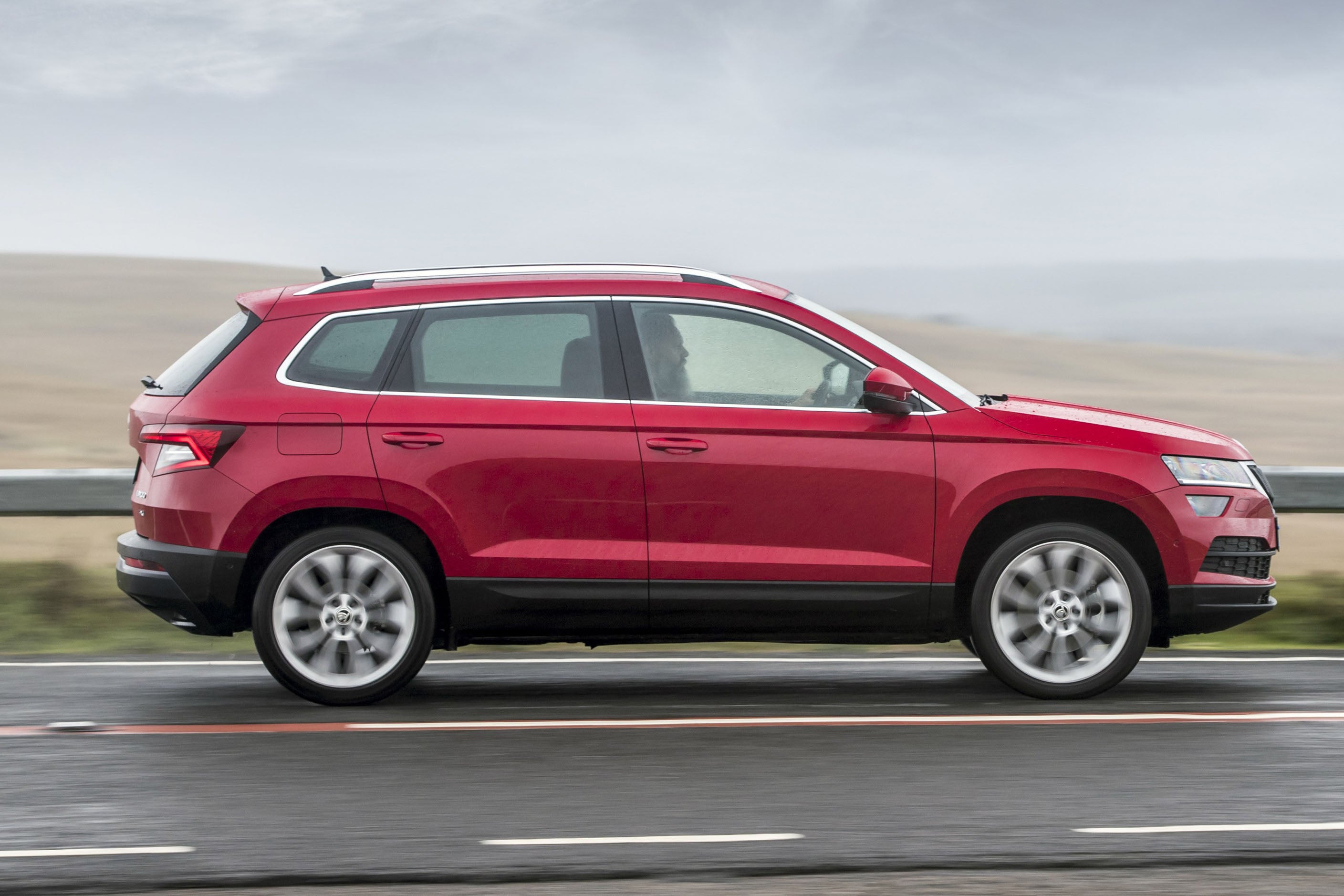 The Skoda Karoq is smaller than the SEAT Tarraco but it's a five-seater SUV that makes the very best use of the space it has at its disposal. It's very logically designed inside and comes with a great range of engines.
Inside, everything feels very 'Skoda'. Plastic quality is consistently good and the logical design means this is a car you can just jump in and drive. The Skoda has loads of space for four and the boot is big for a car this size. You can also remove all the rear seats if you need to tackle big, messy jobs.
There's an engine to suit all needs including a tiny 1.0-litre petrol that's great in town, a choice of punchy diesels and a 1.5-litre petrol that's nippy and quiet, but still cheap to run. The Skoda handles all roads well, being easy to drive and comfortable.
Mercedes-Benz V-Class
Year launched: 2007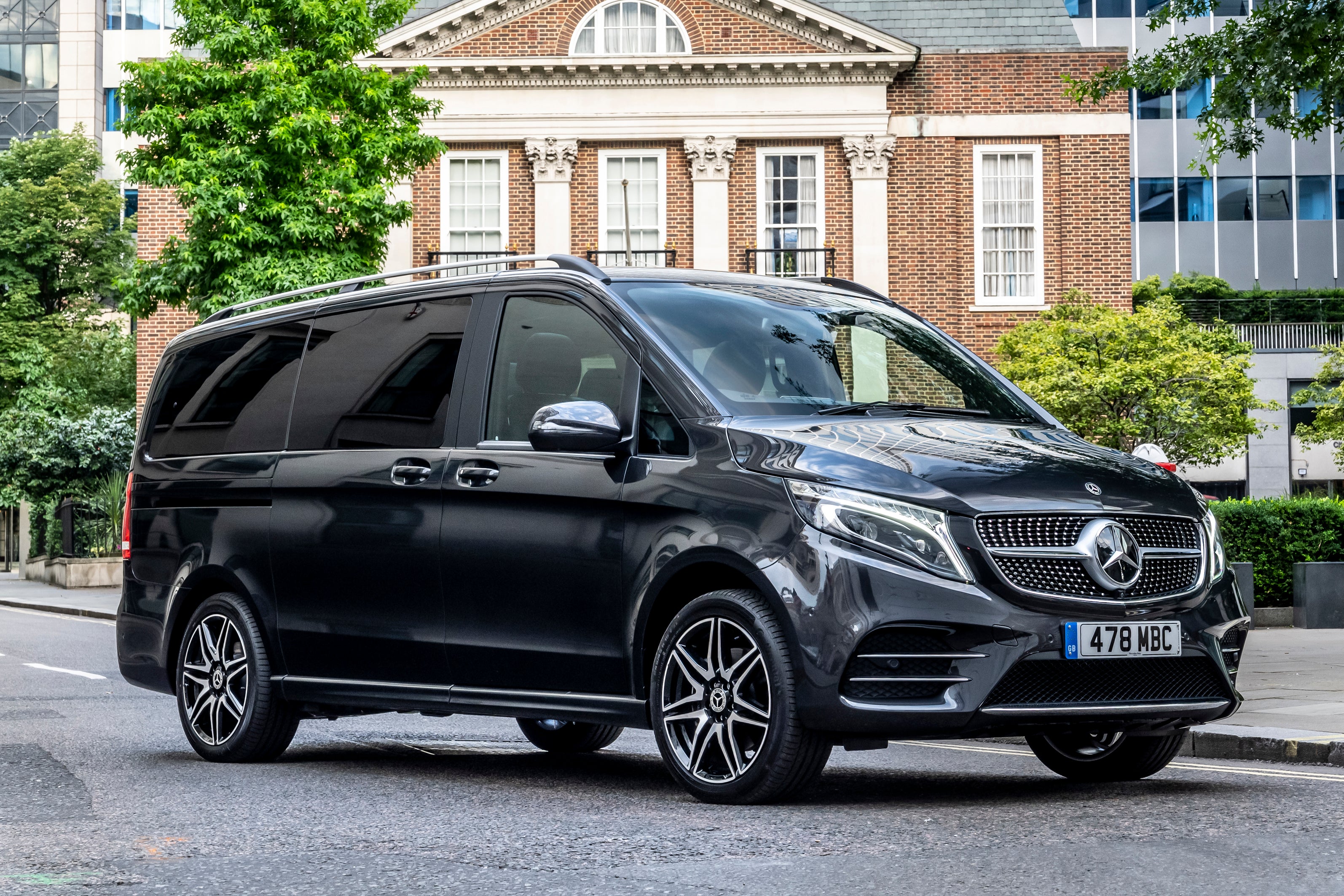 The Mercedes-Benz V-Class is another van that has been converted for private use. But, while its commercial routes are clear from the outside, you'd struggle to tell from inside its plush interior thanks to its sculpted interior design and use of bare wood trims.
You can have your V-Class in a variety of seat configurations with space for up to eight people – all of whom get full-sized chairs with their own adjustment. Unlike most cars offering seven seats or more, the V-Class still has a very usable boot even with all its seats occupied.
It's easily spacious enough for a family holiday but it's also a nice car to drive to your destination. It comes as standard with an eight-speed automatic gearbox that changes gears very smoothly, the suspension is settled over bumps and its diesel engines have plenty of punch.
Audi Q7
Year launched: 2015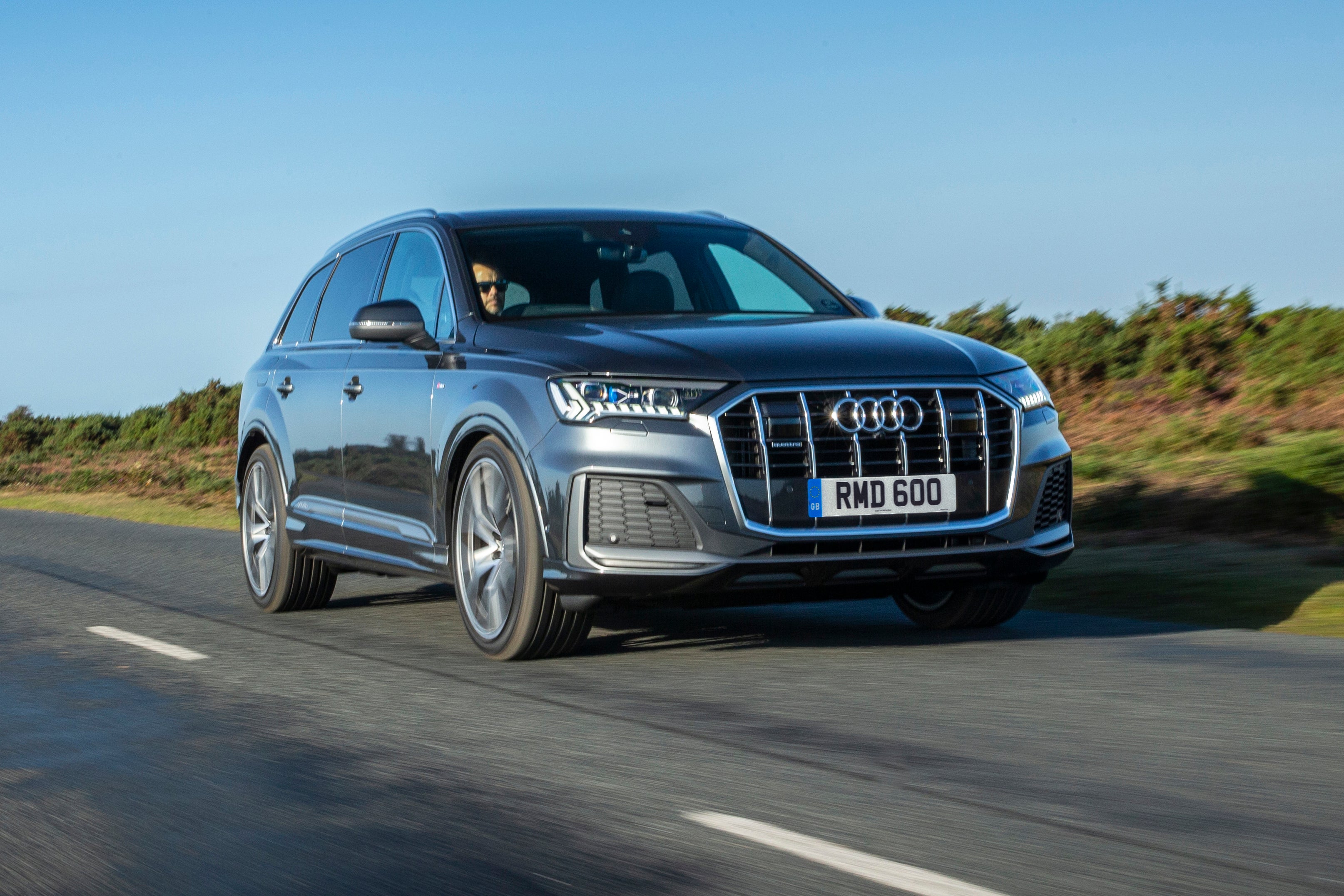 The Audi Q7 is a brilliant family car if you've budgeted for a large and luxurious SUV. Its interior makes you feel a million dollars and it's available with a choice of engines that have plenty of power.
Get inside and you'll be struck by its stacked pair of infotainment screens in the centre of the dashboard and the digital display behind the steering – all of which have crisp graphics. You also be impressed by the space on offer, all seven seats have room for adults and, with the third row folded away, the boot is enormous.
Engines cover everything from the e-tron hybrid – which can travel short distances on electric power alone – to the ludicrously twin-turbocharged and electrically supercharged SQ7. But the standard 3.0-litre diesels do just fine being powerful, refined and relatively affordable to run.
Mercedes-Benz E-Class Estate
Year launched: 2016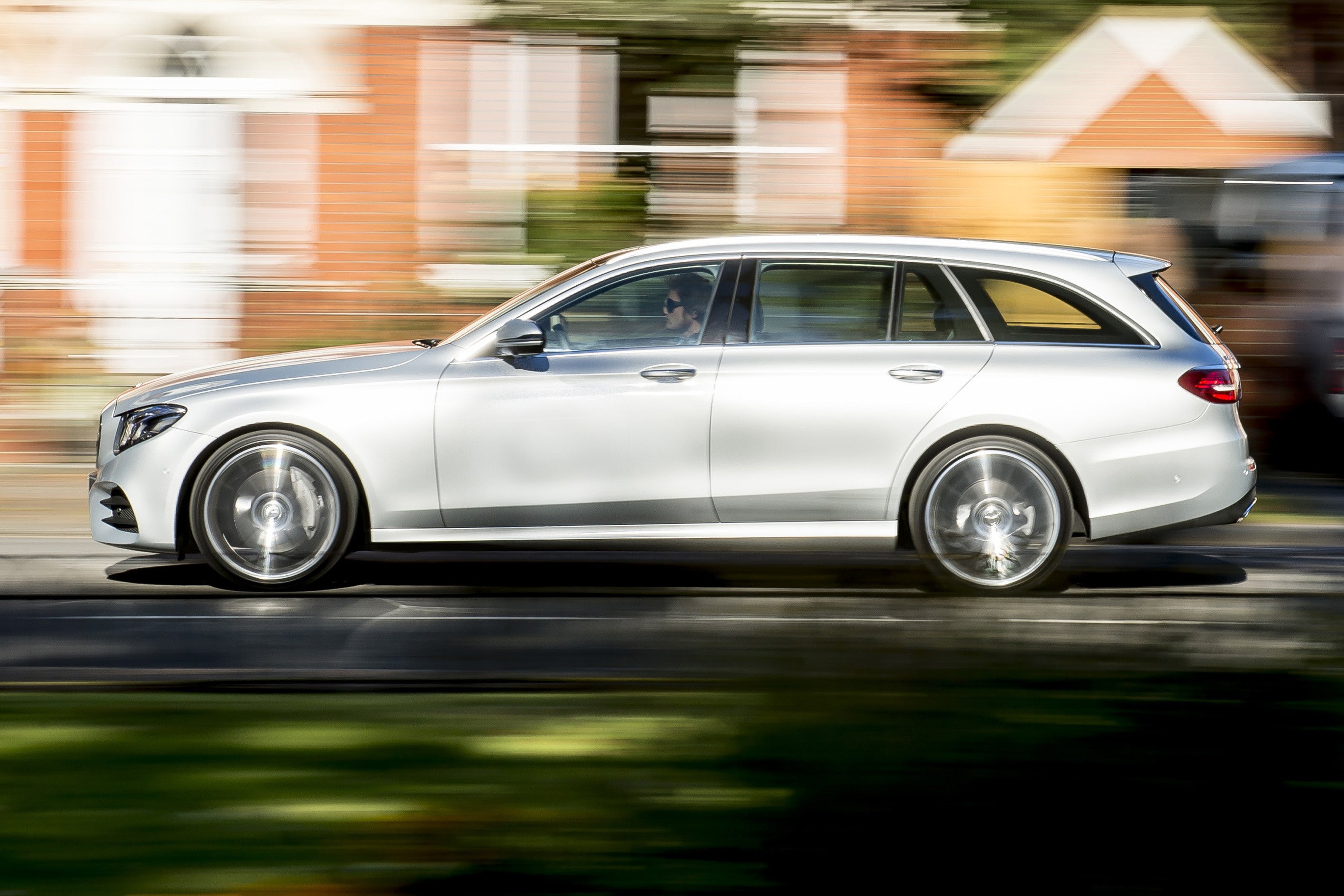 The Mercedes-Benz E-Class Estate seamlessly blends practicality with luxury. Its sweeping dashboard design and huge, crystal clear infotainment screens would look just as at home in the range-topping S-Class.
Unlike the Mercedes flagship, the E-Class has a very practical boot that'll gobble up a set of suitcases without issue and can tackle truly mammoth jobs if you neatly fold away the rear seats. Keep them up and four adults will have no issues getting comfortable on long journeys.
Engines range from a frugal 2.0-litre diesel to a ridiculously powerful twin-turbocharged V8 petrol, but the six-cylinder diesels offer the best balance between performance and fuel economy. In whichever guise you go for, the Mercedes is quiet, comfortable and very relaxing to drive.
Kia Sportage
Year launched: 2016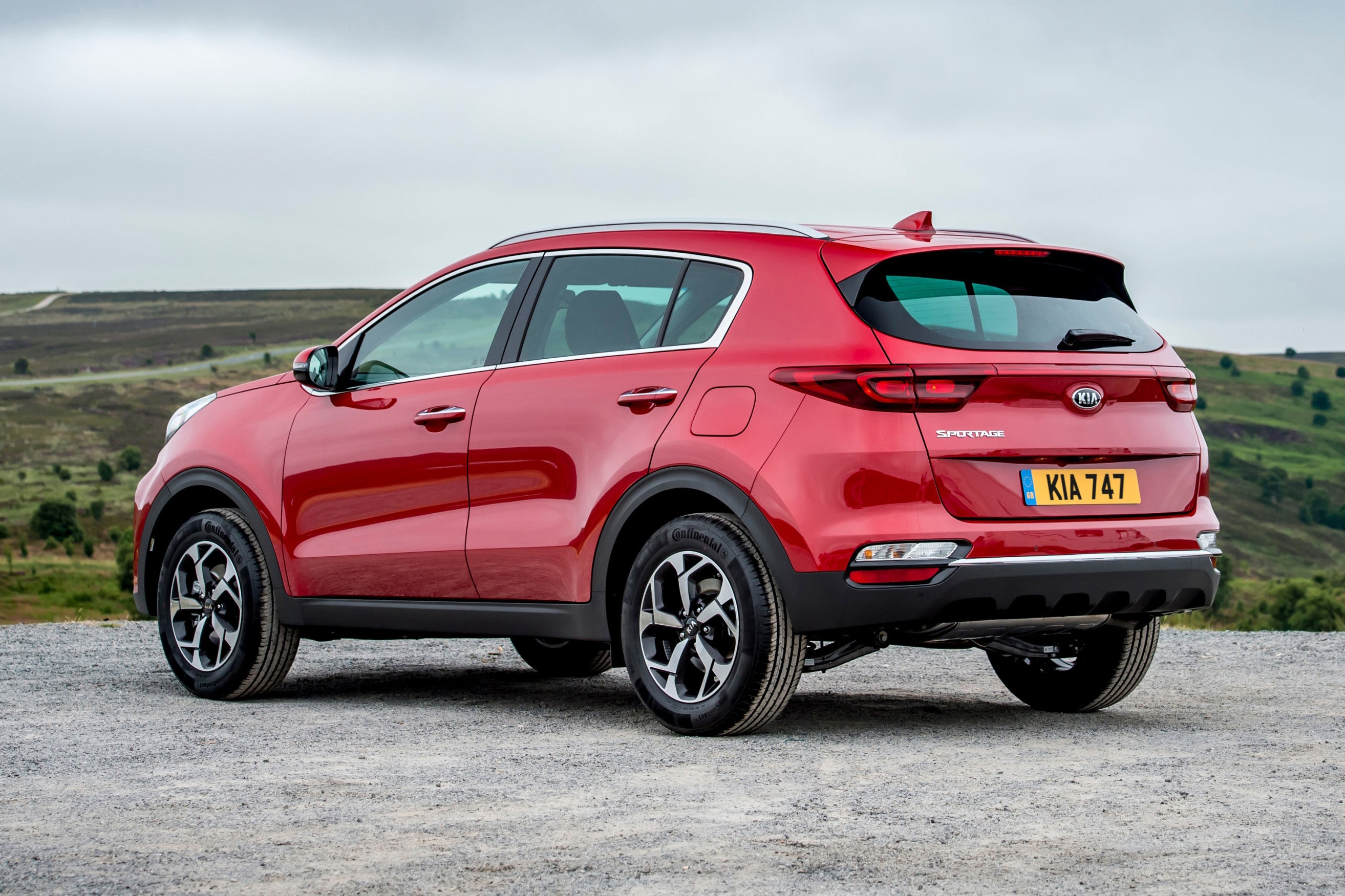 If you want one of the best cars for family holidays combined with the peace of mind of an industry-leading seven-year/100,000-mile warranty then you best check out the Kia Sportage. It's a brilliant family car and a four-wheeled advert for how far the South Korean firm has come.
Inside, it's as logically designed as you could hope for with a large infotainment screen that takes the place of conventional buttons. It has room for four adults to get comfortable and the large range of smaller cubbies help keep the cabin spick and span. The boot, meanwhile, is big and well designed.
The Kia's engines are all relatively cheap to run but the pick of the bunch is the new mild-hybrid diesel that offers plenty of performance and strong economy. It's an easy car to drive and its suspension strikes a well-judged balance between comfort and stability in corners.
Dacia Logan MCV
Year launched: 2013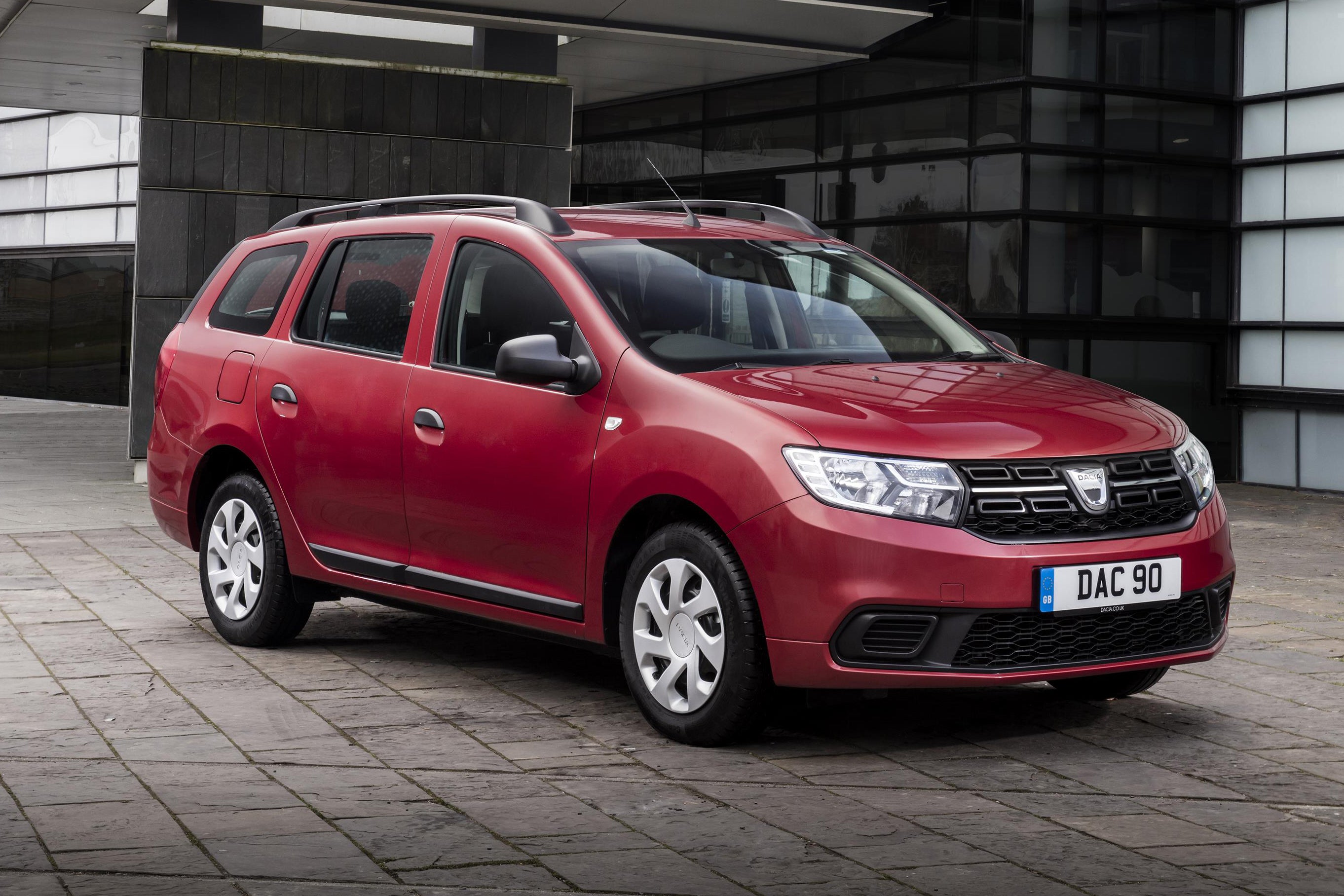 The Dacia Logan gives you the kind of interior space you'd expect to find in a Volkswagen Golf Estate for less than you'll pay for a tiny Volkswagen Up – it's cracking value new and even cheaper if you snap one up second hand.
Admittedly, it doesn't take a genius to see where the savings have been made. All the plastics feel brittle and, frankly, cheap, but then the Dacia is very cheap. Anyway, there is room for adults and the boot is edging on 50% bigger than you'll find in your average family hatchback.
So long as you avoid the basic model, which doesn't even have a stereo, equipment levels include essentials like air conditioning. You can choose from a range of four engines – three petrols and a diesel – but the TCe 90PS petrol strikes the best balance between performance and running costs.
The Skoda Octavia Estate is the best family car on sale today. It's striking looking on the outside and pleasingly well-built on the inside with soft-touch plastics and fabric trims. It's also very spacious with plenty of space for adults and towering teens, plus the boot's huge. It's comfortable and comes with a great range of engines.
The Skoda Octavia Estate is the best car to buy for a family. It's handsome looks hide a well-built and very spacious cabin. It's a nice car to drive on all roads: its controls are light in town, it's quiet and comfortable on the motorway and handles very tidily on country roads.
At the risk of sounding like a broken record, the Skoda Octavia Estate is the best car for a family of four. Its unpretentious but sharp styling hides a cabin of real quality and generous space. It's available with excellent engines including a 1.5-litre petrol which is smooth, quick but also frugal.
Skoda Octavia
1.0 TSI SE 5dr
Bristol Street Motors Skoda Aylesbury

Buckinghamshire, HP198BL
PCP: £186.60/mo
Representative example: Contract Length: 36 months, 35 Monthly Payments: £186.60, Customer Deposit: £1,458.00, Total Deposit: £1,458.75, Optional Final Payment: £3,424.00, Total Charge For Credit: £1,688.75, Total Amount Payable: £11,413.75, Representative APR: 9.9%, Interest Rate (Fixed): 9.48%, Excess Mileage Charge: 4ppm, Mileage Per Annum: 10,000
Skoda Octavia
1.5 TSI SE L 5dr DSG
Manufacturer Approved
Marshall Skoda Milton Keynes

Buckinghamshire, MK100BN
PCP: £217.01/mo
Representative example: Contract Length: 36 months, 35 Monthly Payments: £217.01, Customer Deposit: £2,293.00, Total Deposit: £2,293.50, Optional Final Payment: £7,997.50, Total Charge For Credit: £2,596.35, Total Amount Payable: £17,886.35, Representative APR: 8.5%, Interest Rate (Fixed): 8.47%, Excess Mileage Charge: 7.2ppm, Mileage Per Annum: 10,000
Skoda Octavia
2.0 TDI 150 SE L First Edition 5dr DSG
Manufacturer Approved
Euro SKODA Worthing

Sussex, BN148AH
PCP: £350.85/mo
Representative example: Contract Length: 36 months, 35 Monthly Payments: £350.85, Customer Deposit: £3,448.00, Total Deposit: £3,448.50, Optional Final Payment: £10,270.00, Total Charge For Credit: £3,008.25, Total Amount Payable: £25,998.25, Representative APR: 6.9%, Interest Rate (Fixed): 6.86%, Excess Mileage Charge: 8.38ppm, Mileage Per Annum: 10,000