Best cars for impressing the neighbours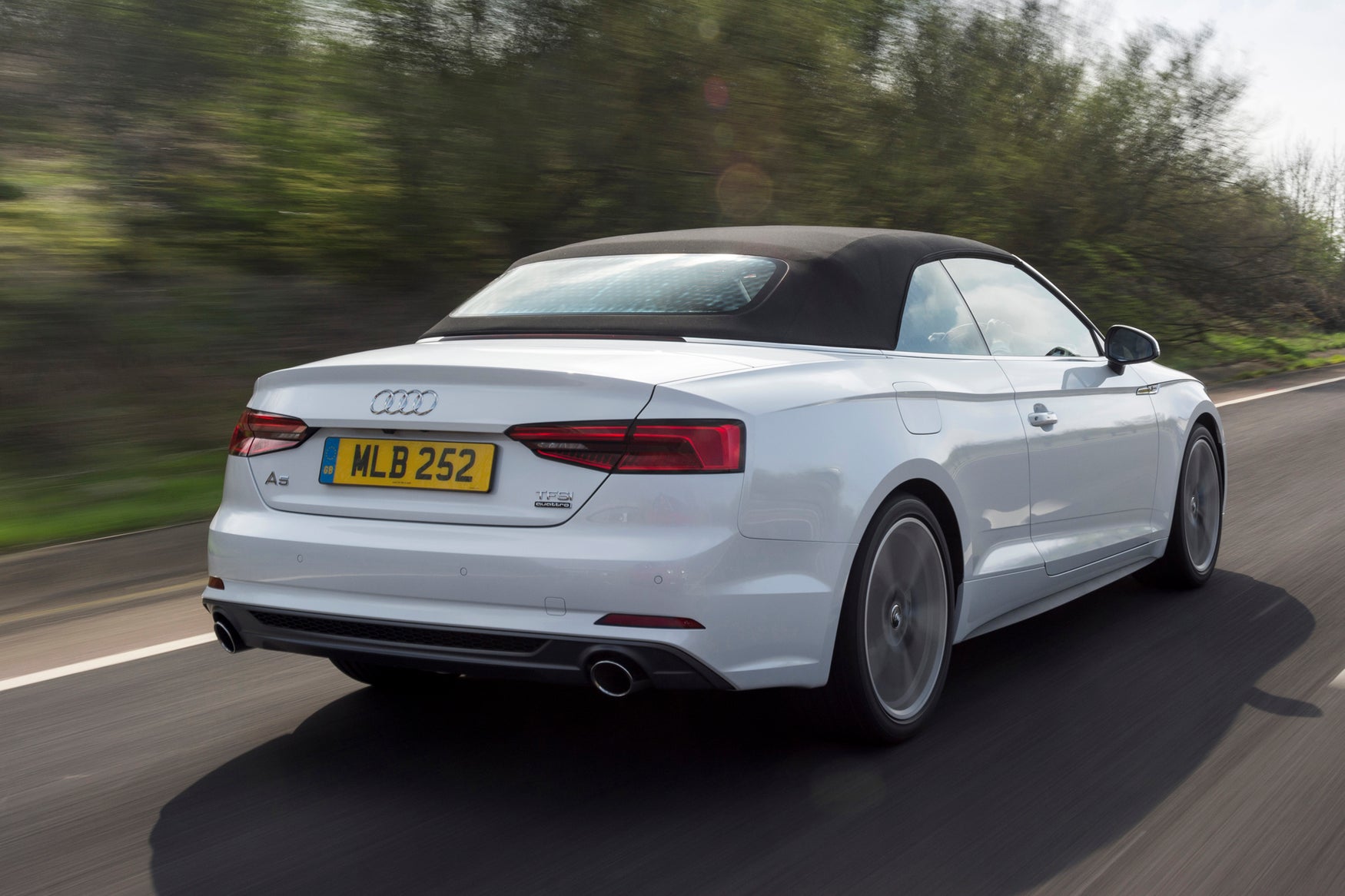 Nothing says 'I'm doing very well, thank you' than having an expensive car on your driveway. Or at least something that seems expensive. Especially if you're trying to get one over on the Jones' next door.
But having a car that impresses doesn't mean you have to break the bank. We've compiled a list of 10 cars that will have the neighbours thinking you've moved up in the world, but in fact are simply smart buys.
So if you want a car that will have next doors curtains twitching, take a look at these.
Audi A5 Cabriolet
Year launched: 2017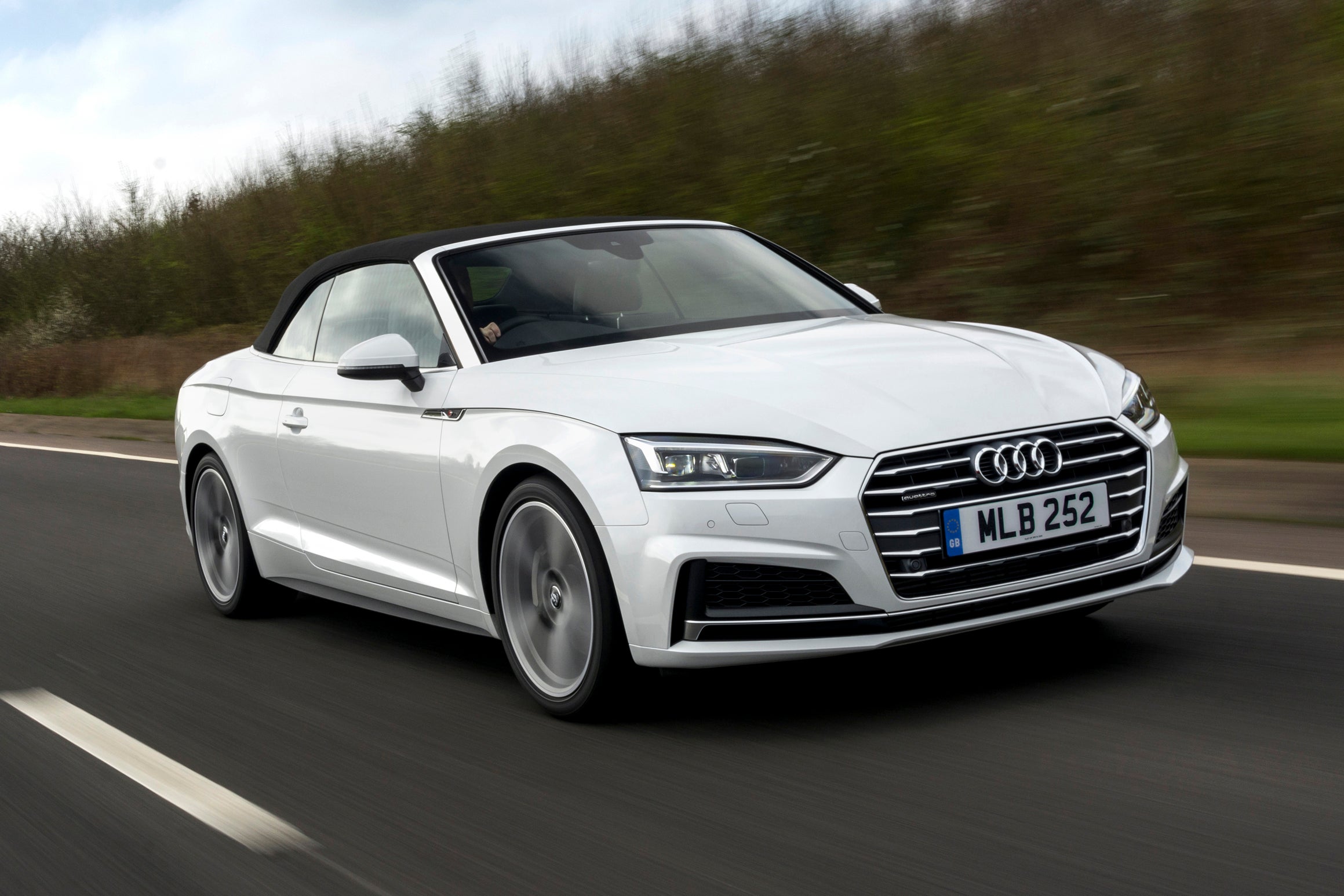 While you can probably count the number of sunny days we get in the UK on one hand, British buyers love a convertible and they prove hugely popular. Part of that is down to desirability as much as the open-top win in your hair (or bald patch) element of a convertible.
There are plenty out there of course but we think the Audi A5 Cabriolet is up there as the one that says 'I'm doing quite well for myself'. True a BMW may be more enjoyable to drive, but the A5 Cabriolet is a refined all-rounder with a plush cabin and a very desirable image.
Arrive home in one of these with the roof down (naturally) and you'll be the talk of the neighbourhood. It's a beautifully proportioned design while the fabric hood saves weight but it insulated to keep the sound out and the warmth in during winter. A £20k budget will see you behind the wheel of the latest generation models, launched in 2017.
Range Rover Velar
Year launched: 2017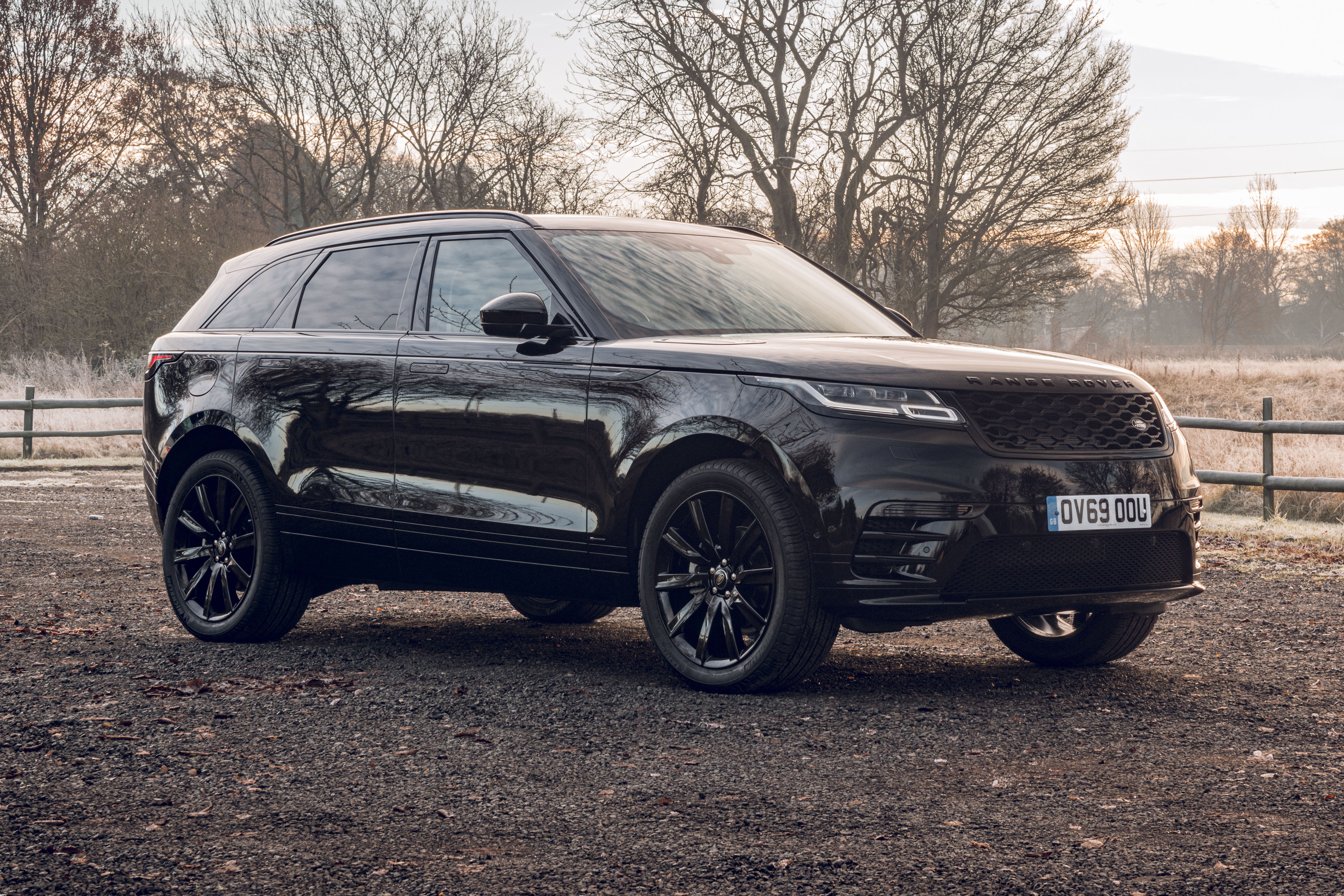 The Range Rover has long been a symbol of luxury and class. A car driven by Her Maj The Queen and err, Noel Edmonds, among others. Of course the brand has branched out from the big classic Range Rover and the Evoque has proved a hugely popular hit. But we think the most desirable model in the range is the stylish Velar.
Not only is it great to look at but it feels slick and modern on the inside. Not something you'd readily associate with Land Rover in the past. It's a refined and comfortable cruiser rather than a sporty drive, but has the traditional SUV strengths of a big boot and great off-road ability.
It may seem posh but the Velar is actually very affordable. Used prices start at around £35,000 for an Approved Used Land Rover model which comes with a 12 month warranty and MoT cover.
Volkswagen ID.3
Year launched: 2020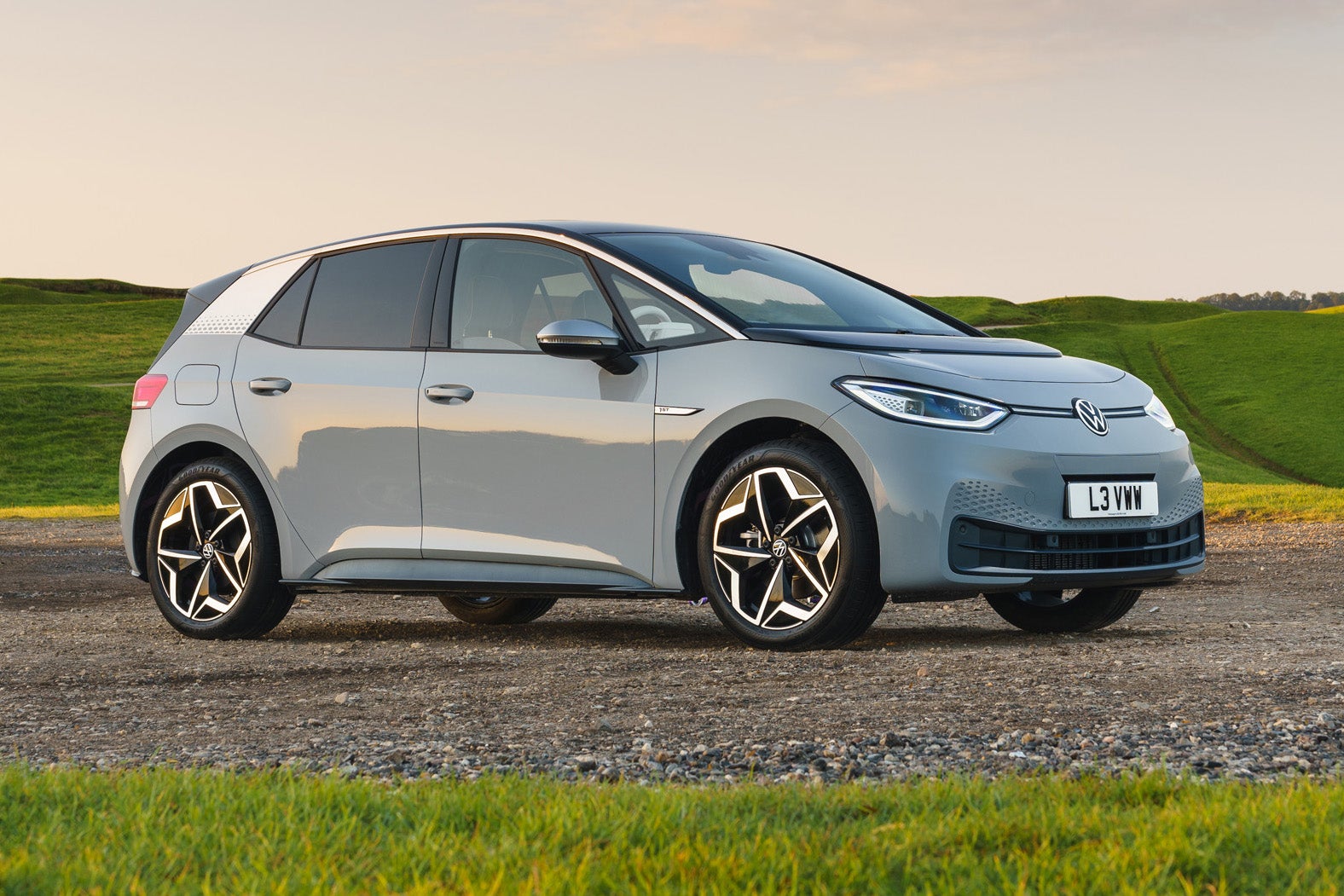 While we may only be able to buy EVs from 2030, at the moment electric cars only account for a small part of the market as the public start to adjust to the idea of cars powered purely by electricity. While the number of EV models is ever growing, we think the Volkswagen ID.3 stands out for its futuristic design. It's a car that attracts attention, partly down to its looks and partly down to the fact it's so different from anything else Volkswagen produces.
There are question marks over some of the hard plastics inside, it's not what we'd expect of a car with a price tag of more than £30,000. But we'd still choose this over a Nissan Leaf. Most early ID.3 models use what will become the mid-range battery pack - with 58kWh providing a range of 260 miles according to official WLTP figures.
Refined, good to drive and surprisingly practical inside, the ID.3 is a car that will have the neighbours labelling you as an eco-friendly early adopter. While you can be very smug about how cheap it is to run.
Porsche Boxster
Year launched: 2016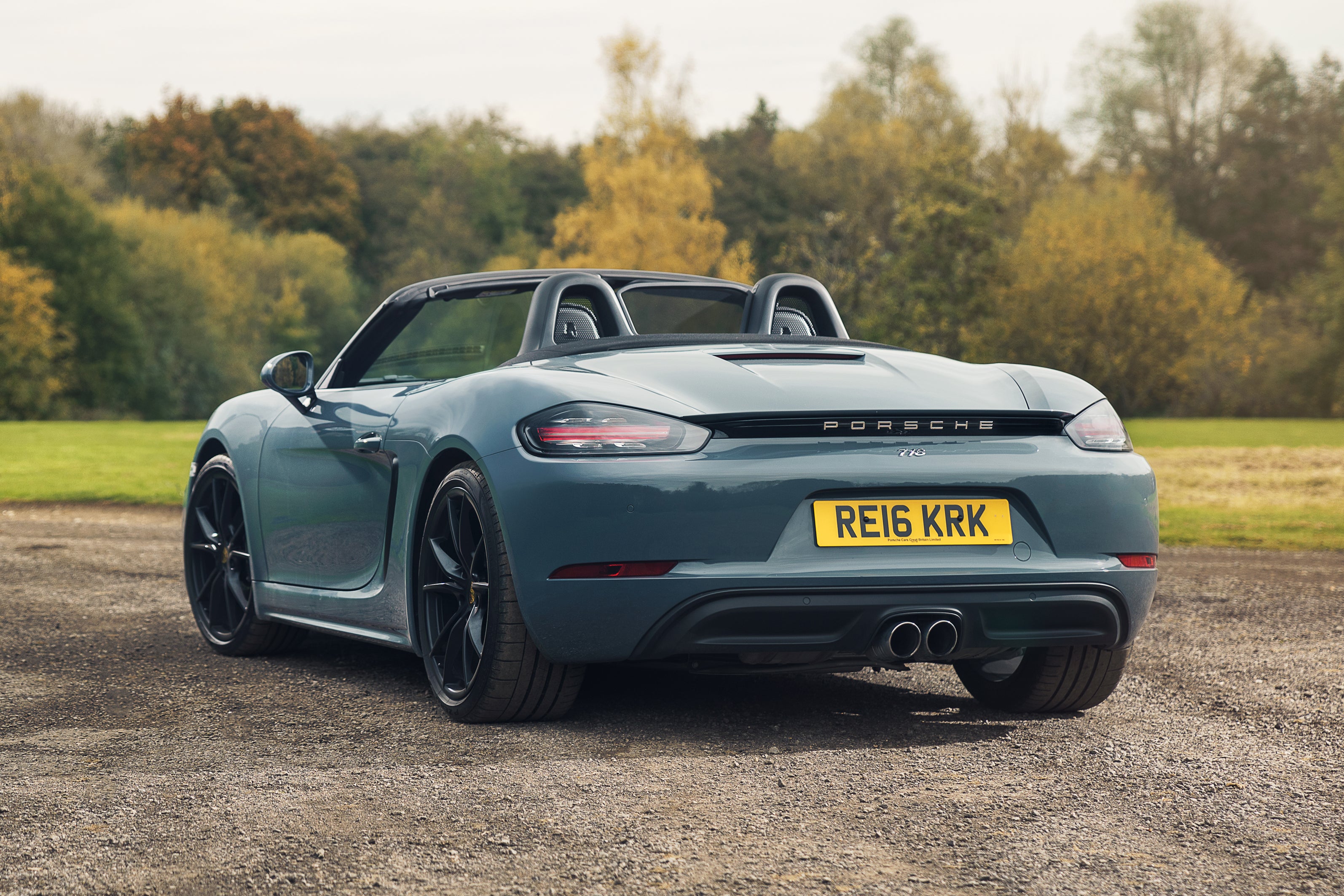 We couldn't have a list of cars to impress the neighbours without including a Porsche. And while the new Taycan is getting all the attention right now, it's also very expensive. So we've gone for the more affordable (and let's be honest, better sounding) Porsche 718 Boxster. The soft top equivalent of the Porsche 718 Cayman, the Boxster may have sacrificed its six-cylinder engines for smaller four-cylinder units, but it has lost none of its handling prowess.
In fact, and we may need to whisper this, the 718 is actually a better car to drive than the iconic Porsche 911. The mid-engined layout means it's beautifully balanced yet forgiving too, you have to really be going some to get it out of shape. Going for the convertible Boxster doesn't mean having to compromise either, it handles just as well as the 718 Cayman.
A budget of £40,000 will get you a four year old Porsche Approved Used model with below average miles on. We like the manual but the PDK is a very good choice and there are plenty about.
BMW i8
Year launched: 2014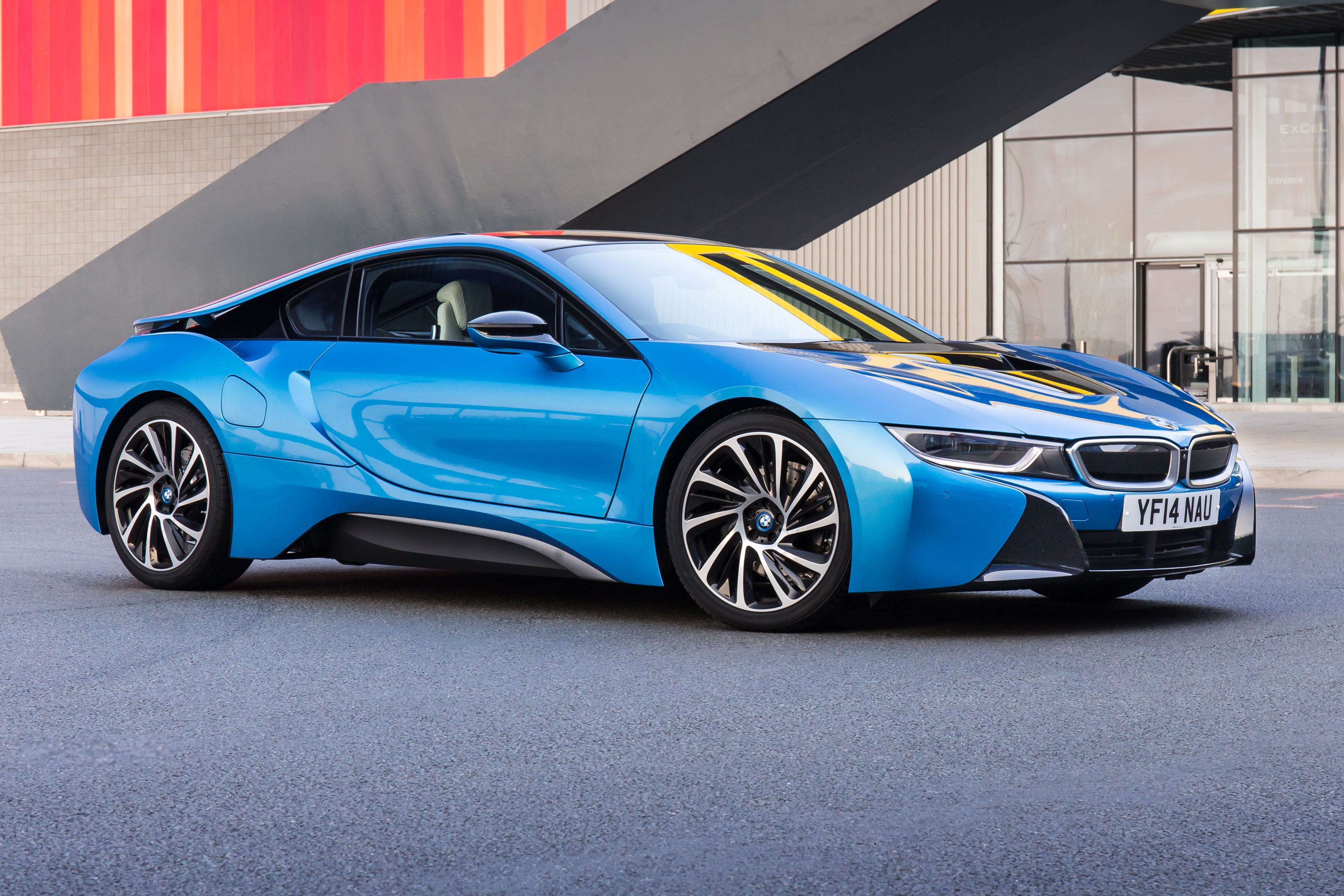 There are plenty of sports car you could choose if you want something that will impress, but for us there's nothing quite like the BMW i8. Launched in 2014, it still looks like a concept car of the future, yet has actually now been discontinued. So not only are you getting a car that will be the talk of the street, but it's pretty much guaranteed to be a future classic.
Even now, it looks like a blueprint for a futuristic, electrified performance machine. It is in fact a hybrid of sorts, with a1.5-litre 231PS engine from a MINI paired to a six-speed automatic gearbox. This three-cylinder unit is assisted by a 144PS electric motor under the bonnet.
Get behind the wheel and you can forget all that though, because the i8 is simply one of the best supercars out there, with amazingly quick pace and sublime handling prowess. There aren't many around but early models are now at the £40k mark.
Bentley Continental GT
Year launched: 2018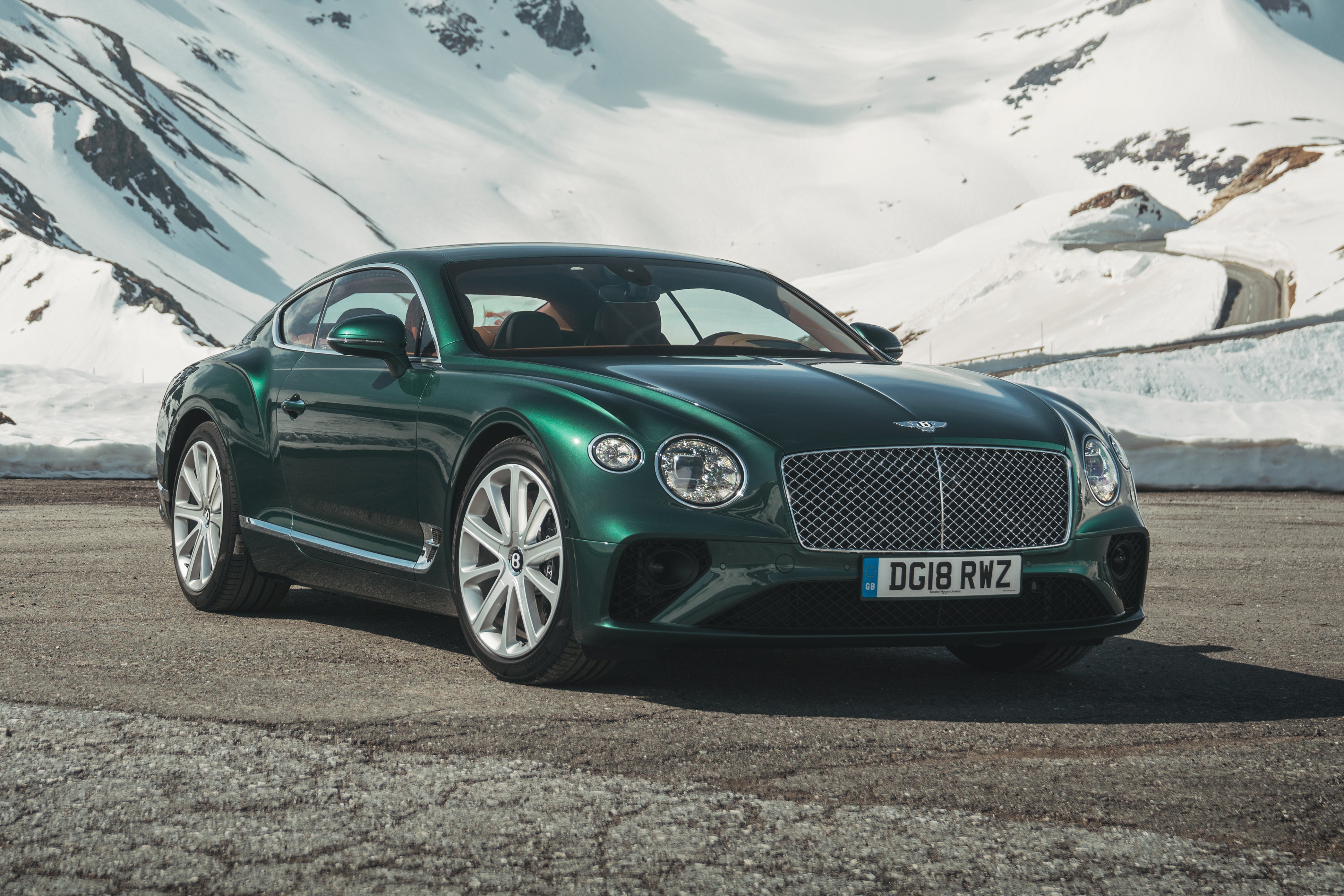 Okay, so we did say that many of these cars you could buy without breaking the bank, but if you truly want to impress, we can't think of a better car than a Bentley. There is of course the small matter of the price tag. If you want the latest version, launched in 2018, you'll need more than £130k and that's for a used example. Chances are if you can afford one of these, so can your neighbours...
But fear not because if you look for an older model, they are a little more affordable. Don't mistake this for being a cheap car to run, the cost of a full Bentley servicing will make your eyes water, but £30,000 will get you a 10 year old (ish) example with sensible miles. Stick on your private plate and no one will be any the wiser.
You can go all out and opt for the convertible GTC while if you want the ultimate version, look for the GT Speed which delivers no less than 625PS, can cover 0-62mph in just 4.5 seconds and has a top speed in excess of 200mph.
Maserati Levante
Year launched: 2016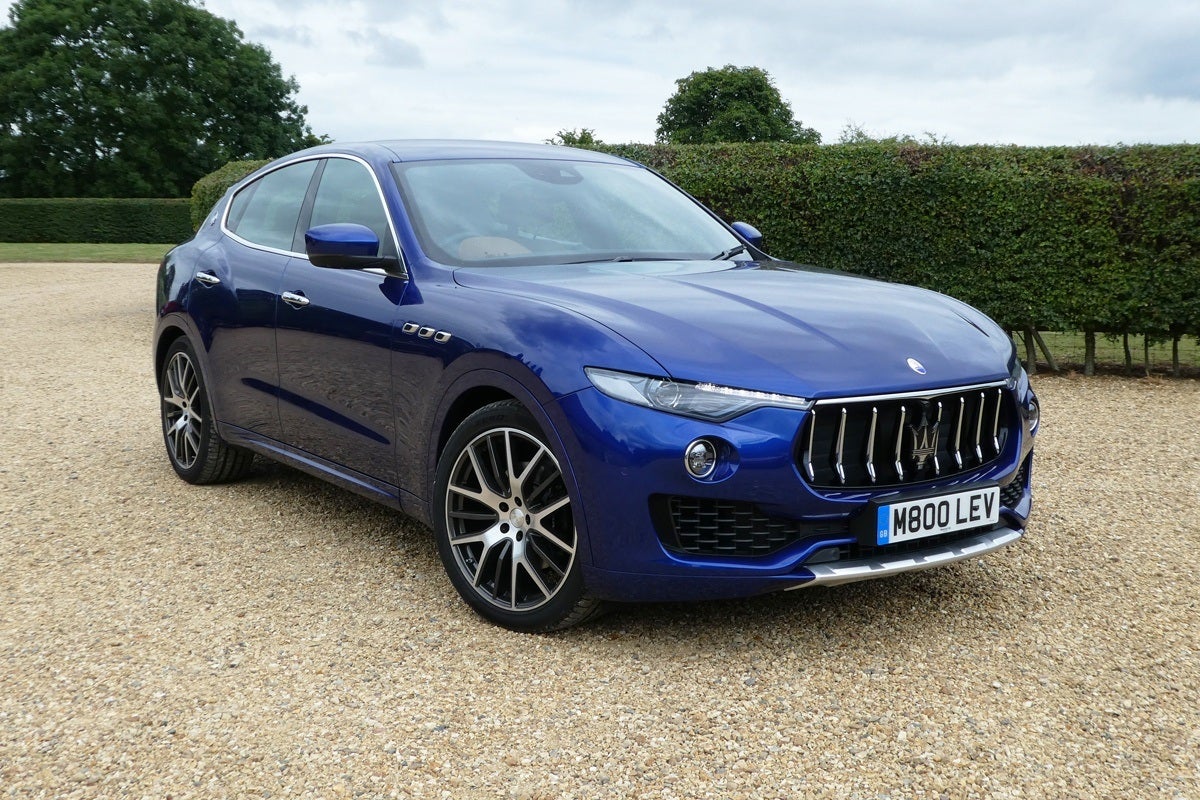 Few car brands have as much romance as Maserati. While you can have all your Porsche and Mercedes models, there's still something special about a Maserati. But what you may not realise is that they're not as expensive as you'd expect. Take the Levante for example. This is Maserati's rival to the likes of the BMW X5 and even comes with a sensible diesel engine, yet you can pick up a 2017 model with low miles for less than £40,000.
It's certainly a whole lot more exotic and interesting than an Audi Q5 and while the interior may not be as modern or as well finished, you can forgive that in the Levante thanks to its superb handling and that great design.
If you want the ultimate Levante, there's the GTS and Trofeo versions with their twin-turbo V8 engines which give thunderous performance with a soundtrack to match.
Polestar 2
Year launched: 2020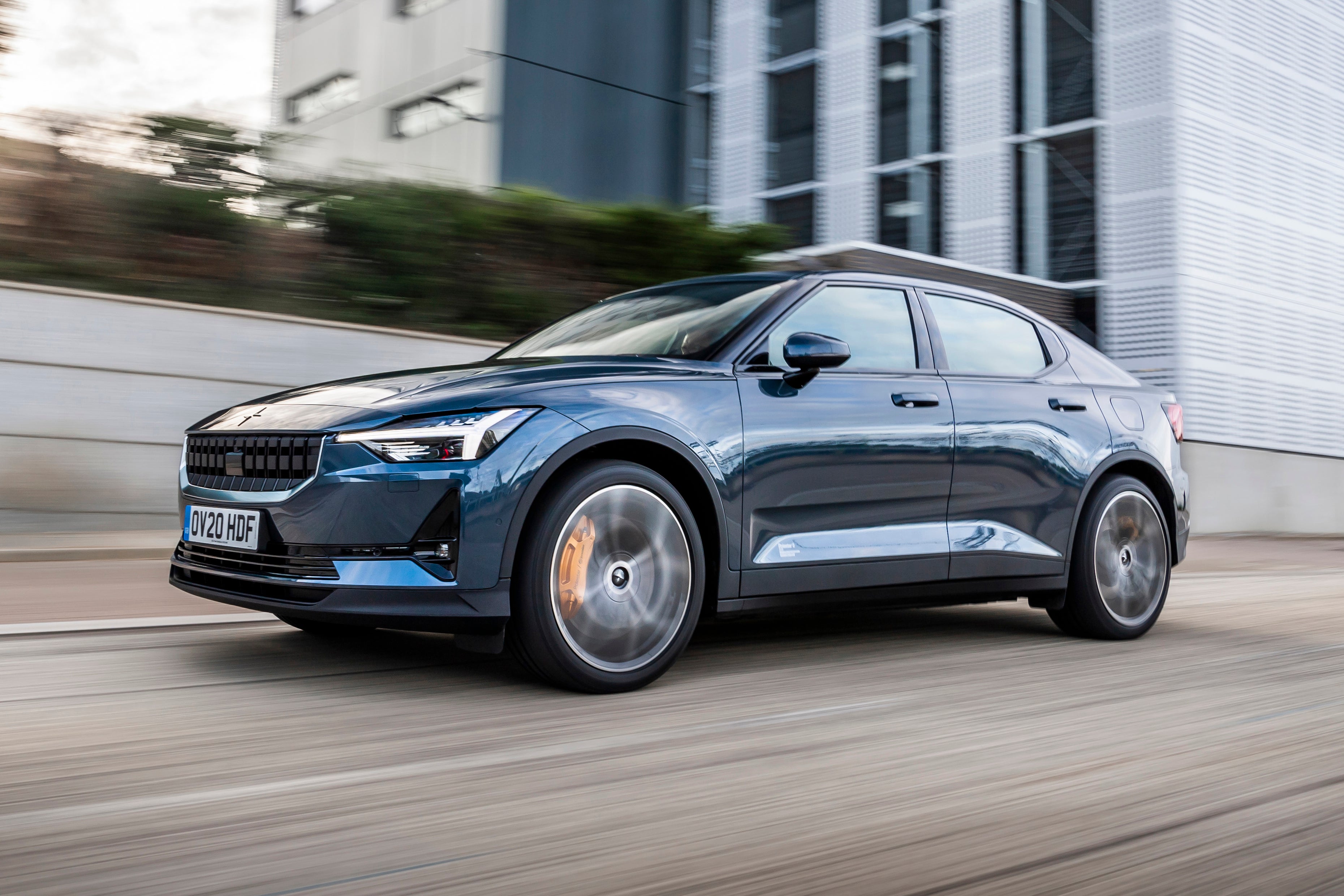 What was once the racing bit of Volvo (something which would have been an oxymoron years ago), Polestar has now been spun off as a brand in its own right. Intriguingly it's combining its performance background with EV power, creating first the very expensive Polestar 1 and now the more affordable and family friendly Polestar 2. You can tell they've really gone to town with the naming convention here.
Designed as a Tesla Model 3 rival, the Polestar 2 is a mid-size five-door hatchback with a 291 mile range, loads of space and – best of all – it feels like a proper car. Add in the minimalist Scandinavian design of the interior and this is one desirable EV.
Like most upmarket EVs, it's not cheap of course. List prices start at £50,000 - this is no electric car for masses - but then that's why it's guaranteed to impress the neighbours, most of whom won't know what it is.
Mercedes G-Class
Year launched: 2018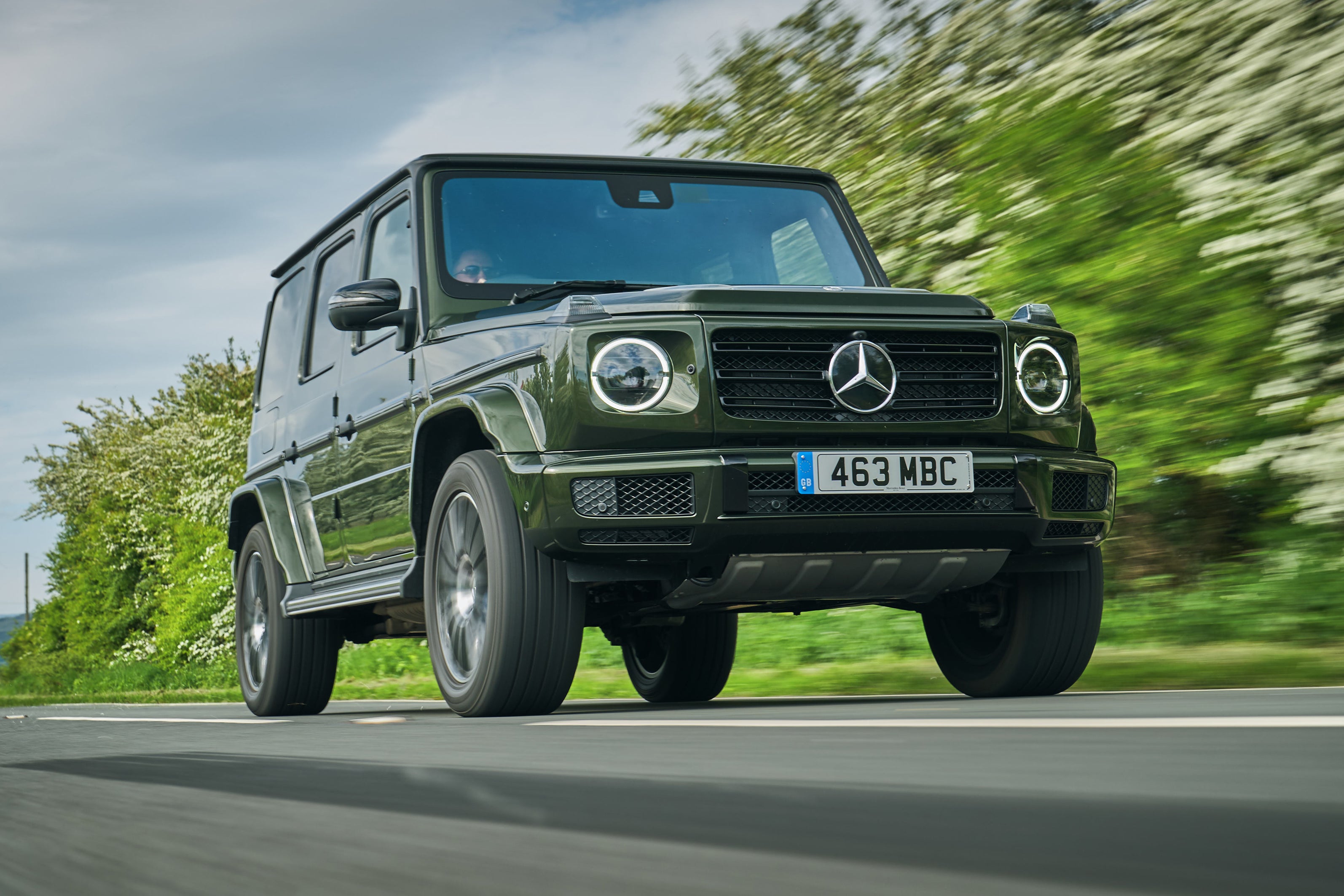 Mercedes-Benz is a still a brand that's associated with quality and an upmarket status, so despite much competition, that three-pointed star holds plenty of prestige. And there's no shortage of Mercedes models we could include here from the Mercedes-AMG GT to the S-Class Coupe. But we've gone for something that makes a bit more of a statement, the brick like G-Class.
This latest version was launched in 2018 but the styling carries on the look of the original G-Wagen of the 1970s. This is essentially the Mercedes equivalent of the Land Rover Defender. Only with more bling. A favourite among Premier League ball kickers, the G-Class is less a statement and more a party political broadcast.
Of course this doesn't come cheap and the latest version is big bucks, starting at £100,000. But you can find plenty examples of the previous shape (which isn't really all that different from the outside) at far more reasonable prices.
Jaguar F-Type
Year launched: 2019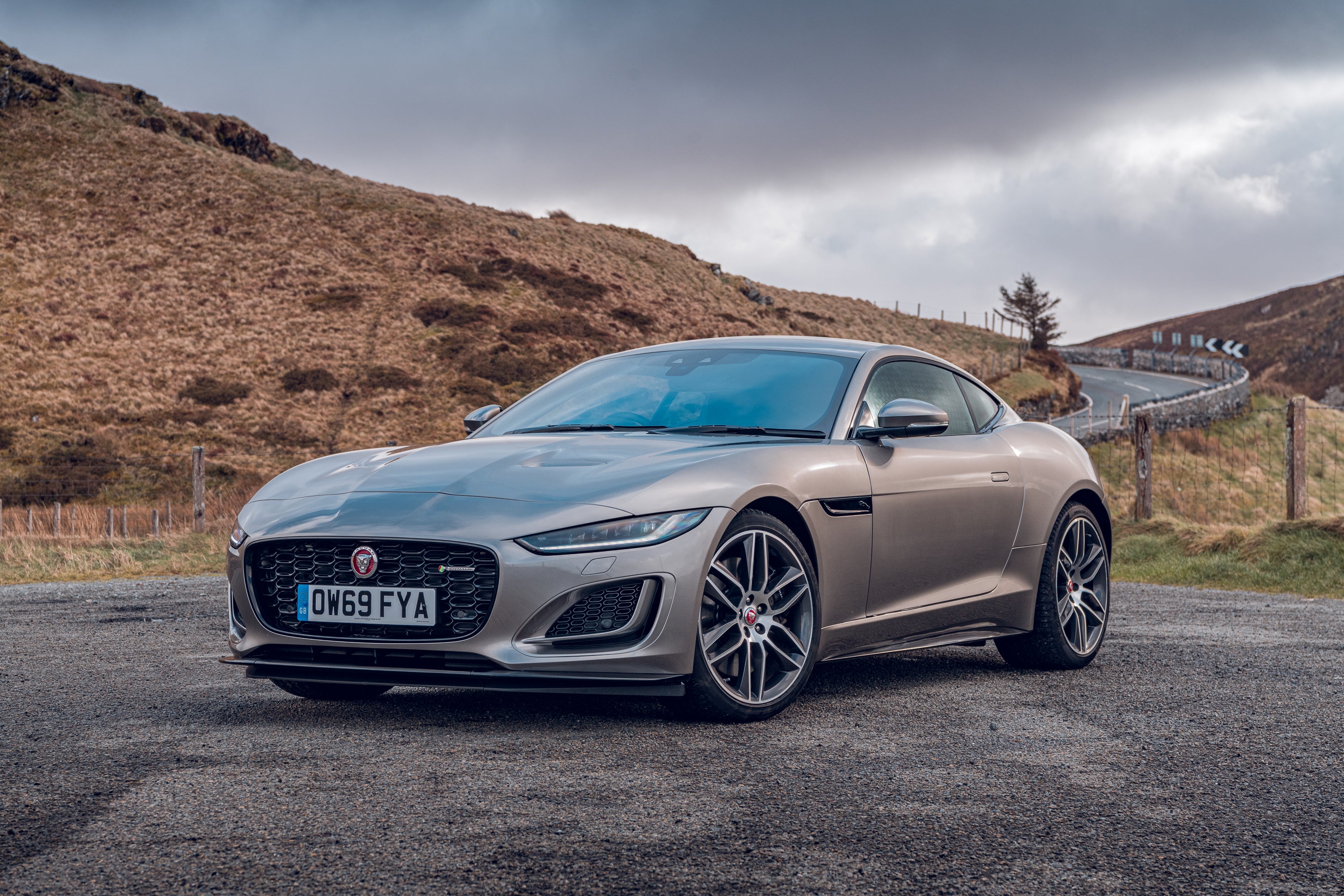 With the likes of Porsche, Bentley and Mercedes in this list, we couldn't fail to mention Jaguar. If you're of a certain age and grew up in Britain, you'll remember a time when a Jaguar was the ultimate status symbol - the choice of the successful, well to do and of course, Arthur Daley. Plus every villain had one in the archetypal 70s police drama.
Fast forward to today and Jaguar is shifting its image away from cigar smoking old-school management types, to a younger and more style conscious buyers. And a big part of that is down to the gorgeous Jaguar F-Type. Available as a coupe and a convertible (for maximum showing offness), the F-Type is guaranteed to get the neighbours nosing through the net curtains.
And it needn't cost the earth either. Early models are creeping close to the £30,000 mark from Jaguar dealers and even less at independent sellers. The later 2.0 is more sensible on fuel but we'd still go for the lovely sounding 3.0-litre supercharged V6.
Beauty is in the eye of the beholder, but it's hard not to fall head over heels for the Bugatti Type 57SC Atlantic. It's probably not the Austin Allegro...
Despite a global pandemic and shrinking economy, Bugatti's La Voiture Noire sold for nearly $19m.
How about the Mulliner Tourbillon this timepiece by Breitling created for the Bentley Bentayga? Yours for just $170,000.
Reviews of more cars for impressing the neighbours
Mercedes-Benz Sprinter
3.5t H1 Van
Pentagon Vauxhall Nottingham

Nottinghamshire, NG68RE
HP: £663.19/mo
Representative example: Contract Length: 36 months, 35 Monthly Payments: £663.19, Customer Deposit: £3,704.00, Total Deposit: £3,704.25, Total Charge For Credit: £2,885.09, Total Amount Payable: £27,580.09, Representative APR: 8.9%, Interest Rate (Fixed): 4.58%
Lexus NX
300h 2.5 5dr CVT [Premium Pack]
Manufacturer Approved
Steven Eagell Lexus Wolverhampton

West Midlands, WV22QE
PCP: £355.70/mo
Representative example: Contract Length: 36 months, 35 Monthly Payments: £355.70, Customer Deposit: £4,376.00, Total Deposit: £4,376.25, Optional Final Payment: £15,239.38, Total Charge For Credit: £2,890.13, Total Amount Payable: £32,065.13, Representative APR: 4.9%, Interest Rate (Fixed): 3.88%, Excess Mileage Charge: 12ppm, Mileage Per Annum: 10,000
Honda Honda E
113kW Advance 36kWh 5dr Auto
Manufacturer Approved
Listers Honda Northampton

Northamptonshire, NN39HW
PCP: £352.56/mo
Representative example: Contract Length: 36 months, 35 Monthly Payments: £352.56, Customer Deposit: £3,823.00, Total Deposit: £3,823.50, Optional Final Payment: £12,807.75, Total Charge For Credit: £3,480.85, Total Amount Payable: £28,970.85, Representative APR: 6.9%, Interest Rate (Fixed): 3.54%, Excess Mileage Charge: 6.45ppm, Mileage Per Annum: 10,000