Best cars for low mileage drivers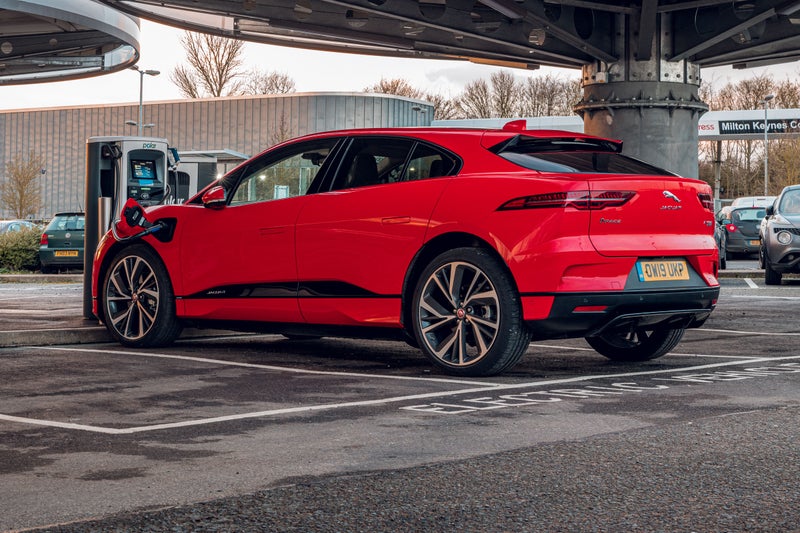 What are the best cars for low-mileage drivers? Buying a new or used car can be a confusing process. But finding a vehicle that's suitable for lots of short journeys can make the car buying all the most daunting. That's why heycar has challenged its car-buying experts to find the top six cars for low-mileage drivers.
The best cars for short journeys tend to be electric vehicles (EVs). These are powered by an electric motor that draws its energy from a battery pack that's usually built into the underbody of the vehicle.
EVs emit no tailpipe emissions and can be recharged via a wall box at your home or at any one of the UK's 12,000+ charging stations. Older electric cars will do somewhere between 50-80 miles, while the latest models are of up to 350 miles. This makes them perfect for cross-city travel or lots of short runs.
Kia e-Niro
Year launched: 2019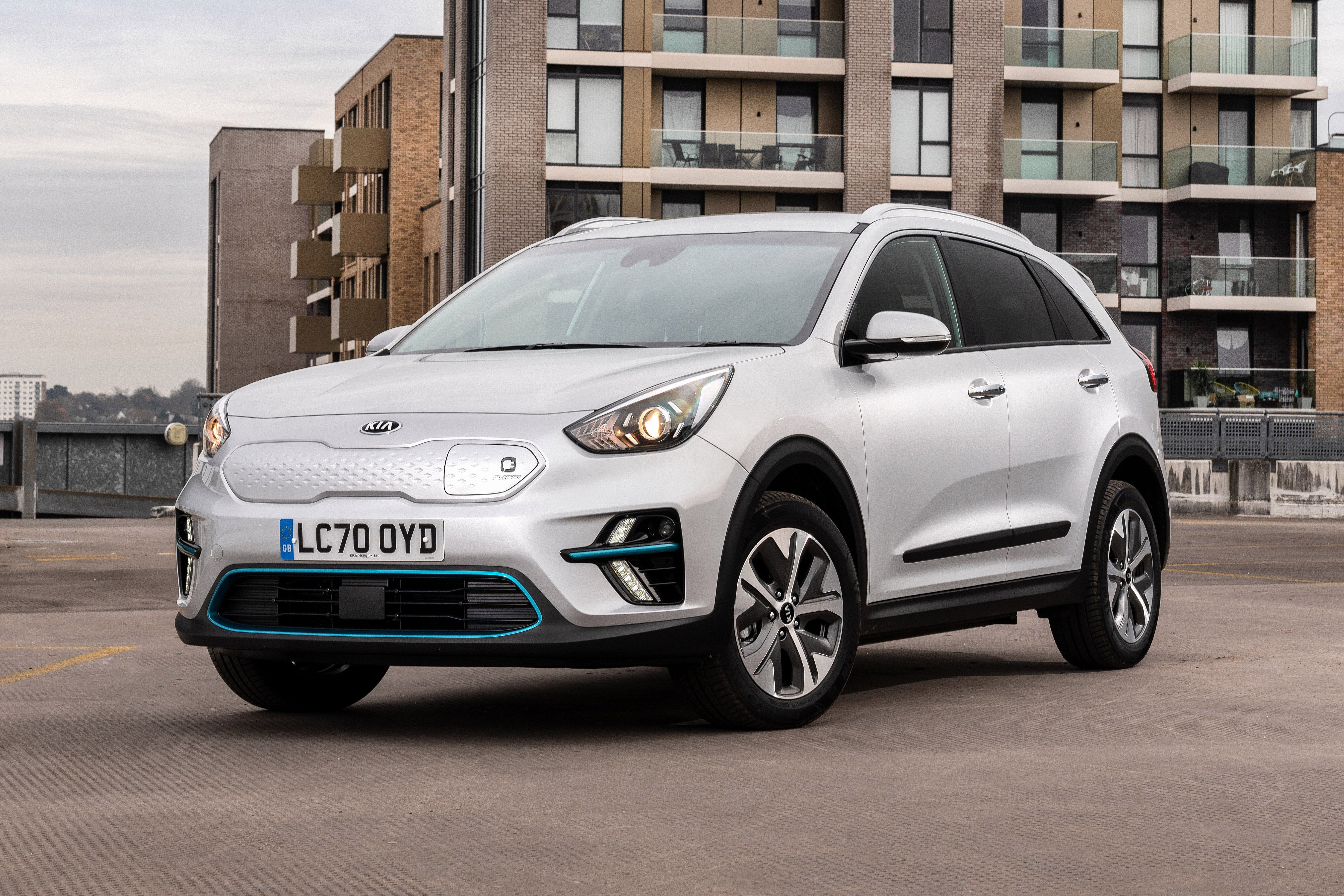 Easy to drive, well-equipped and backed by Kia's huge seven-year-warranty, the e-Niro is an affordable and practical electric family car. If you are looking for a comfortable and family-friendly car for short urban journeys then we'd argue that the Kia e-Niro is the best there is.
The e-Niro is effortless to drive. The steering is light and smooth, while the quiet electric motor wafts you along in peaceful comfort. Kia offers the e-Niro with two different battery packs: 39 or 64kWh. The smaller battery will provide up to 180 miles of range, while the bigger unit is good for 282 miles.
The e-Niro has a spacious interior and a large boot, with 451 litres available. This means it'll cope with a family of four (plus a few large suitcases) with ease. You also get lots of useful tech as standard, with mid-spec models getting touchscreen navigation, wireless phone charging and leather seats.
Audi e-tron
Year launched: 2018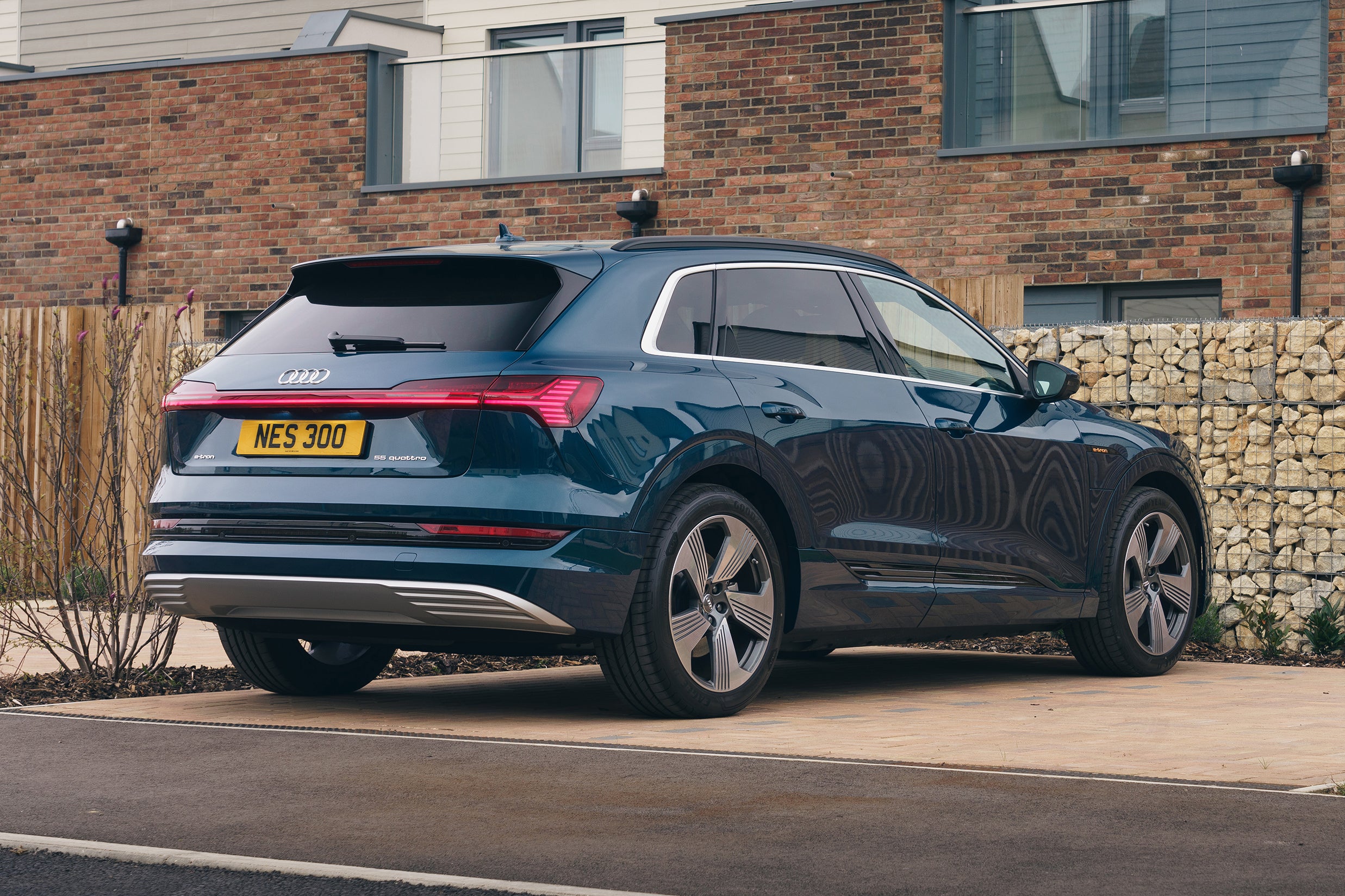 A technological tour de force, the Audi e-tron is a luxurious and futuristic family that blends SUV practicality with EV refinement and comfort. If you are looking for a low-mileage SUV with the ultimate style and luxury then the e-tron has more than enough in its locker to tempt you away from the current crop of diesel SUVs.
All models use air suspension, which irons out every lump and bump in the road. You also get selectable driver modes, which means you can set-up the e-tron to be soft and comfy in town and firm and sporty out on the open road. There are two versions of the e-tron, known as the 50 and the 55. Both are powerful, with the 50 developing 312PS while the 55 produces 408PS.
The interior of the e-tron is beautifully crafted. The dashboard is dominated by twin HD touchscreens that operate the navigation, media and ventilation. Most models get plush leather seats that are soft to the touch yet super supportive for long journeys. The attention to detail is excellent, too, with everything (right down to the seat stitching) finished with pinpoint precision.
Jaguar I-Pace
Year launched: 2018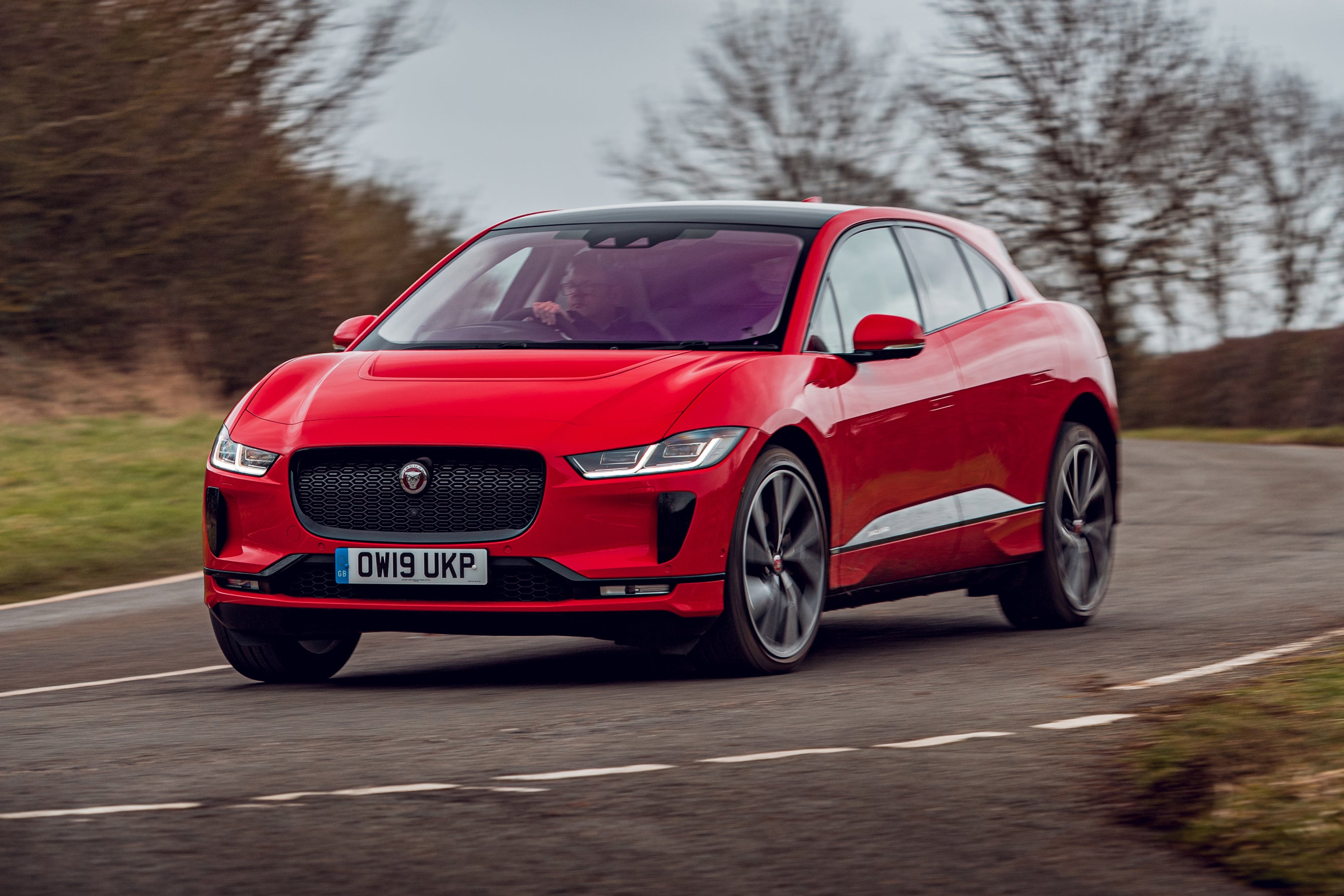 Until a couple of years ago, diesel was the only choice available for SUV buyers. However, with carmakers pumping billions into EVs, the electric large family car is showing everyone that there is now a cleaner and environmentally friendly alternative to the old oil burner.
Few cars demonstrate this progress better than the Jaguar I-Pace. Sporty, stylish and packed with Jaguar's luxury car knowhow, it's perfect for family buyers who want a crossover or SUV without the diesel guilt.
We rate the I-Pace as one of the best driver's cars on this list. It has perfect weight distribution, which does a great job of hiding its EV weight. All models get four-wheel drive, which gives you mountains of grip and traction, while the firm and consistently weighted steering makes it easy to feel at one with the car. What's more, according to Jaguar's figures, the I-Pace will take you between 252 and 298 miles on a full charge.
Skoda Citigo-e iV
Year launched: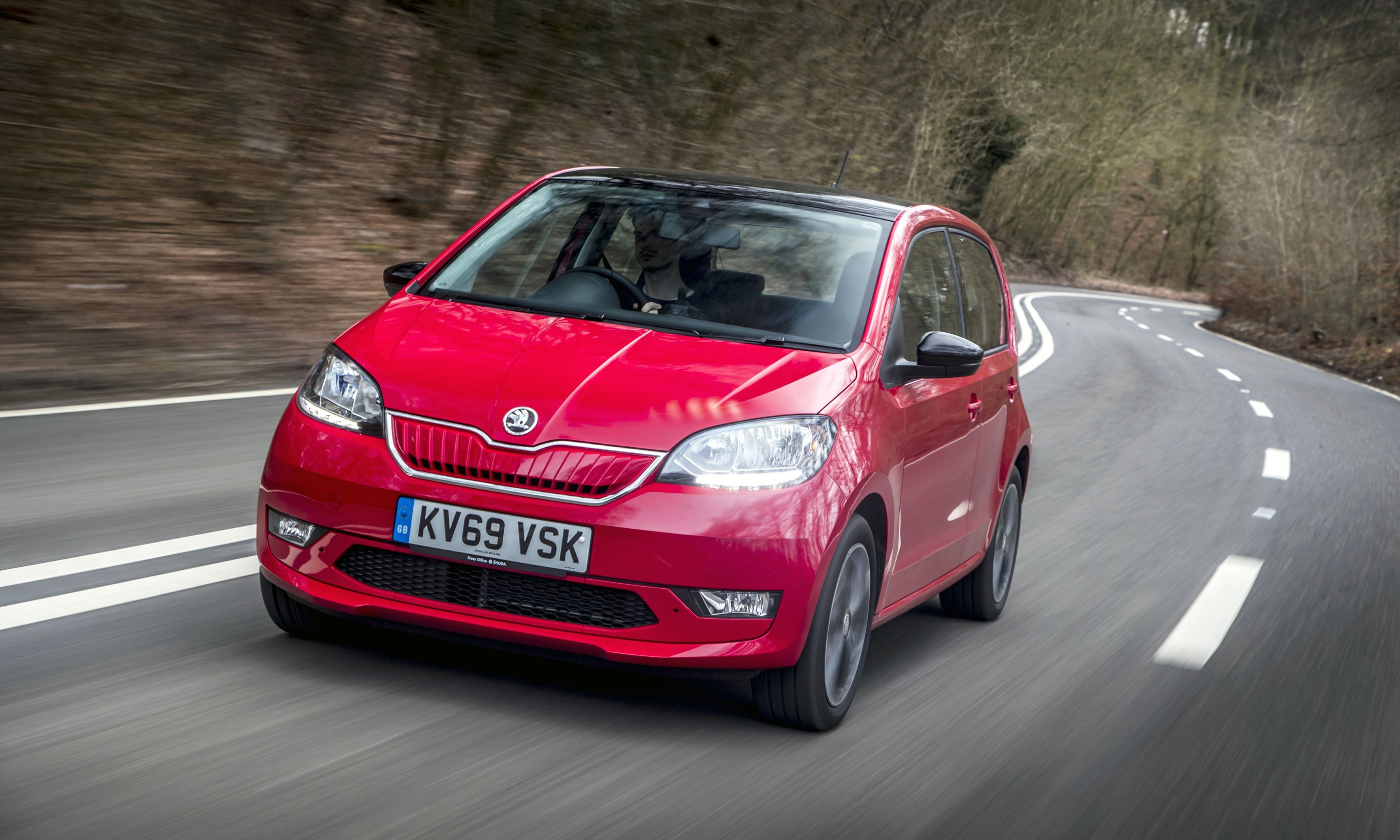 The Skoda Citigo-e iV is the small electric car with mass appeal. Easy to drive, cheap to run and large enough to carry four adults, it's one of the best small EVs money can buy.
First and foremost, the Citigo-e iV is a lot of fun to drive. The steering is light and accurate, while the zesty electric motor develops a maximum of 83PS that gives this little city car a rewarding zip of acceleration. Officially, the maximum range is 161 miles and this means a low-mileage driver will probably get a full week's motoring before needing a recharge.
The Citigo-e iV is based on the same design as the petrol model, which was launched almost 10 years ago. However, despite its age, the Skoda's city car feels very contemporary. The driving position is also excellent, with lots of seat and steering wheel adjustment and a huge windscreen that makes it ridiculously easy to navigate city-centre traffic and narrow streets.
Volkswagen e-Golf
Year launched: 2014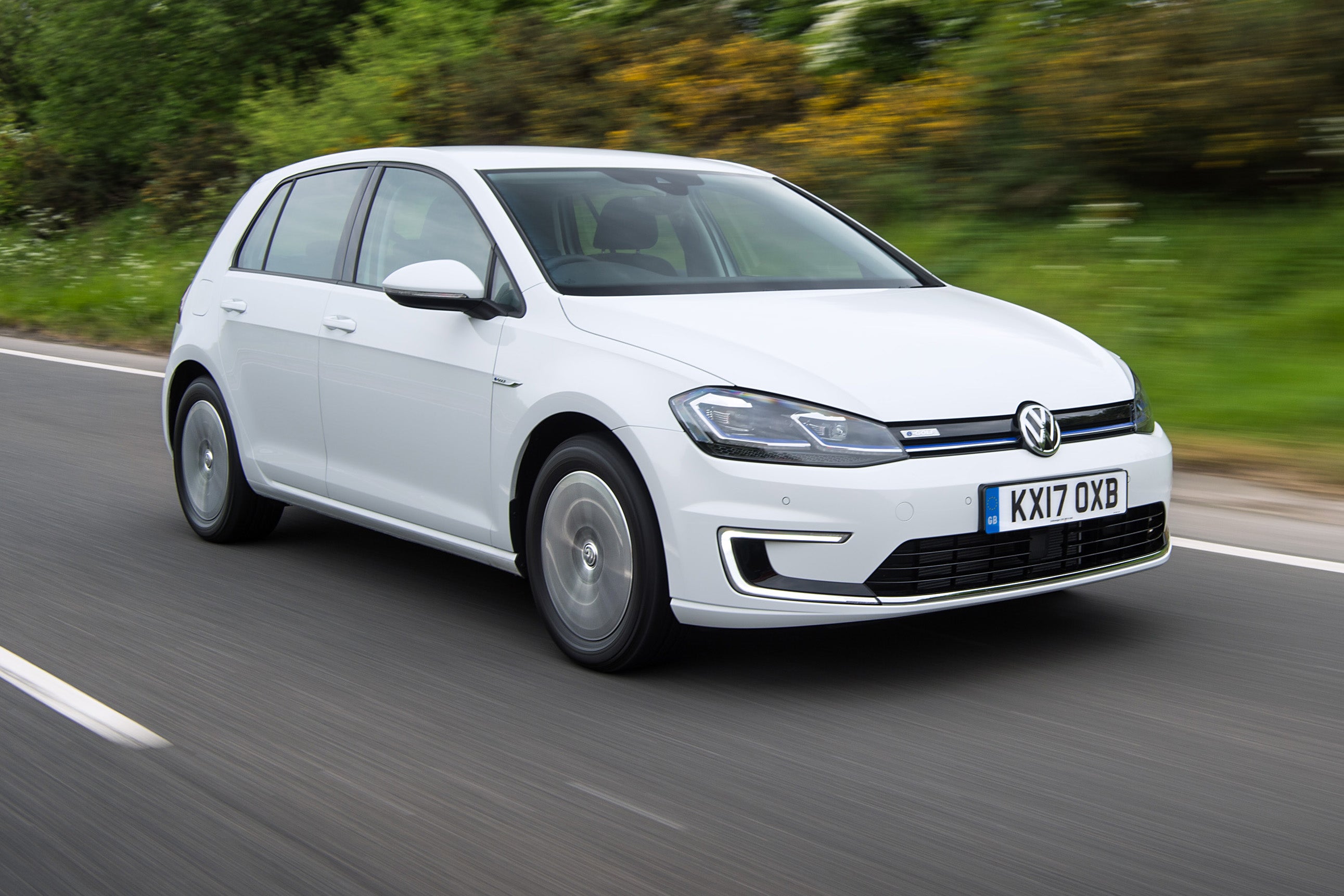 Are you looking to change your family hatchback for something that's better suited to lots of short journeys? Do you want something that looks and feels just like your old diesel, but without any of the troublesome mechanical stuff? Perhaps you should buy the Volkswagen e-Golf.
Yes, we know it looks like a standard Golf. It drives like a standard Golf, too, which makes this electric family hatch so appealing for low-mileage drivers. The e-Golf will cover 100+ miles between charges and it feels almost identical to its petrol and diesel-engined stablemates.
The interior is spacious enough to carry five adults and you also get a good-sized 341-litre boot - which is only a couple of shopping bags short on the 380 litres in the standard model. What's more, being a Volkswagen, the e-Golf is refined, driver-friendly and well-equipped as standard. If you want a taste of the future with a conventional twist then you'll feel right at home with the electric Golf.
The average mileage in the UK has always been set at roughly 10,000 miles a year - it's what the trade works on when it comes to used car mileages. A low mileage driver is usually seen as someone who does less than 7500 miles a year.
Yes and no. On paper, a low mileage car should have less wear and tear than a similarly aged high mileage car. It certainly affects the used priced on the second hand market. But for certain cars, such as diesels, not covering enough miles can lead to problems such as blocked diesel particulate filters.
There's a balance. We usually suggest age is more important than mileage - so if you have two similar cars to choose from, you'd want the newer model even if it has more miles on the clock. Of course, this is all dependent on the condition and the service history. Often lower mileage older cars have been well cared for and properly maintained.
Reviews of more cars for low mileage drivers
Kia E Niro
150kW First Edition 64kWh 5dr Auto
Norton Way Kia Brentford

Middlesex, TW89FX
PCP: £465.45/mo
Representative example: Contract Length: 37 months, 36 Monthly Payments: £465.45, Customer Deposit: £4,424.00, Total Deposit: £4,424.25, Optional Final Payment: £12,813.75, Total Charge For Credit: £4,499.20, Total Amount Payable: £33,994.20, Representative APR: 7.9%, Interest Rate (Fixed): 4.07%, Excess Mileage Charge: 14.9ppm, Mileage Per Annum: 10,000
Kia E Niro
150kW First Edition 64kWh 5dr Auto
Kia - Bumpers Farm

Wiltshire, SN146LF
PCP: £535.76/mo
Representative example: Contract Length: 37 months, 36 Monthly Payments: £535.76, Customer Deposit: £4,649.00, Total Deposit: £4,649.85, Optional Final Payment: £13,536.25, Total Charge For Credit: £6,474.46, Total Amount Payable: £37,473.46, Representative APR: 10.9%, Interest Rate (Fixed): 5.61%, Excess Mileage Charge: 14.9ppm, Mileage Per Annum: 10,000
Kia E Niro
150kW 4 64kWh 5dr Auto
Manufacturer Approved
Chorley Group Kia Blackpool

Lancashire, FY42RP
PCP: £617.77/mo
Representative example: Contract Length: 36 months, 35 Monthly Payments: £617.77, Customer Deposit: £5,475.00, Total Deposit: £5,475.00, Optional Final Payment: £16,192.00, Total Charge For Credit: £6,788.95, Total Amount Payable: £43,288.95, Representative APR: 9.9%, Interest Rate (Fixed): 9.47%, Excess Mileage Charge: 9.28ppm, Mileage Per Annum: 10,000