Best cars for older drivers

Written by
Russell Campbell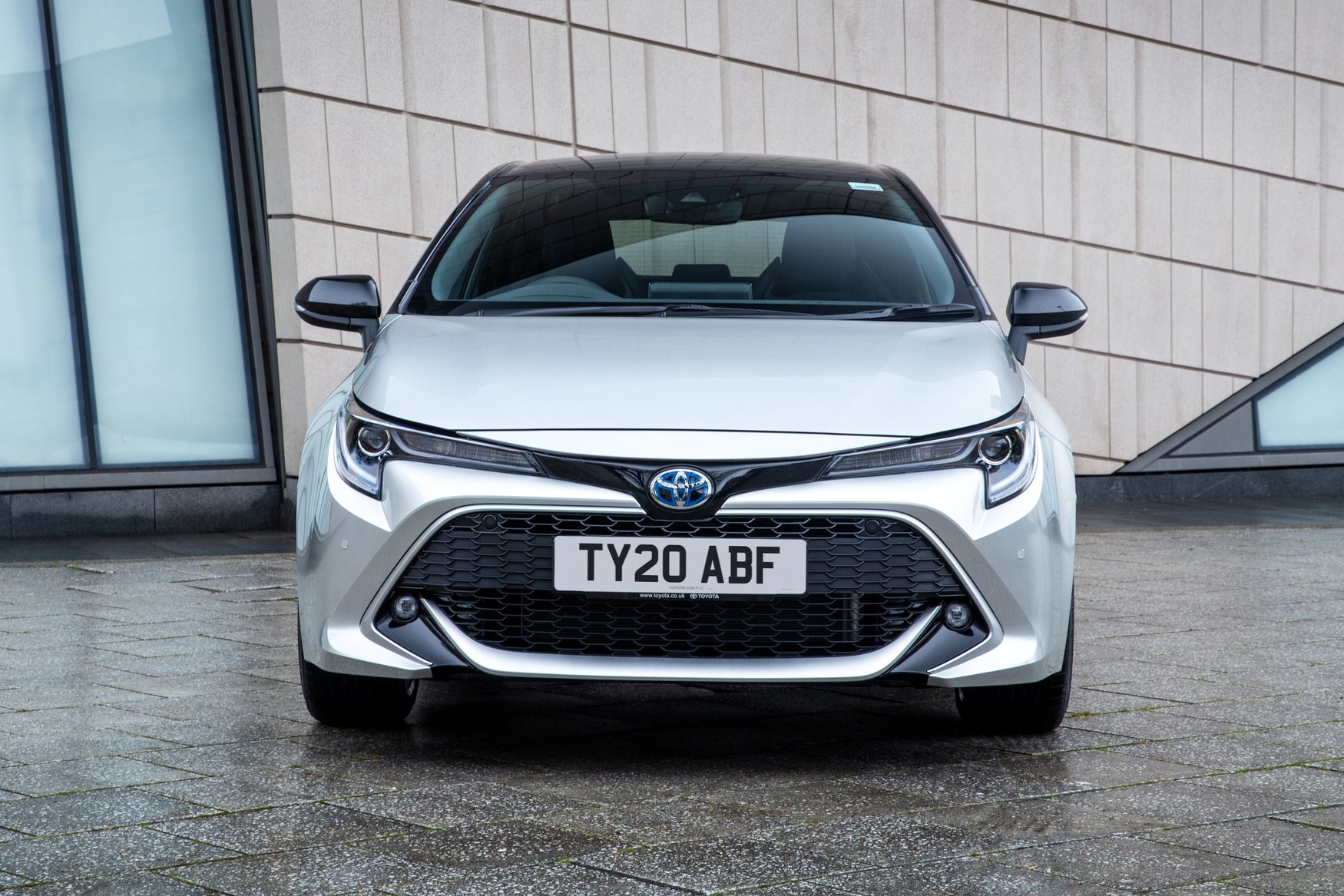 Looking for the best cars for older drivers? Then keep reading because this list handpicks ten cars that'll be ideal for older drivers.
This list covers everything from tiny city cars to huge luxurious SUVs and from conventional petrol and diesel models to pure-electric options.
That said, all the cars here are the most comfortable amongst their direct competition – ideal for warding off aches and pains. However, they're also fundamentally great cars in their own right. Keep reading for heycar's guide to the best cars for older drivers.
Volkswagen Polo
Year launched: 2017

Finding fault in the Volkswagen Polo is a thankless task – which is why it tops this list of the best cars for older drivers. It looks solid and classy on the outside and feels very well put together on the inside, too.
Avoid the basic model and you get a large sat-nav screen that has Apple CarPlay and Android Auto, so you can plug your phone into the car and use its apps – for things like music playback and navigation – on the big screen. Along with big-car features, you get big-car space – the Polo has room for four tall adults to not feel crushed and the boot is big and well designed.
Even the driving experience is deftly balanced to offer all things to all people. The suspension is very comfortable but controlled enough to deal with a series of corners with composure. The 95PS petrol engine has plenty of pace and is remarkably economical on fuel.
Kia Soul EV
Year launched: 2020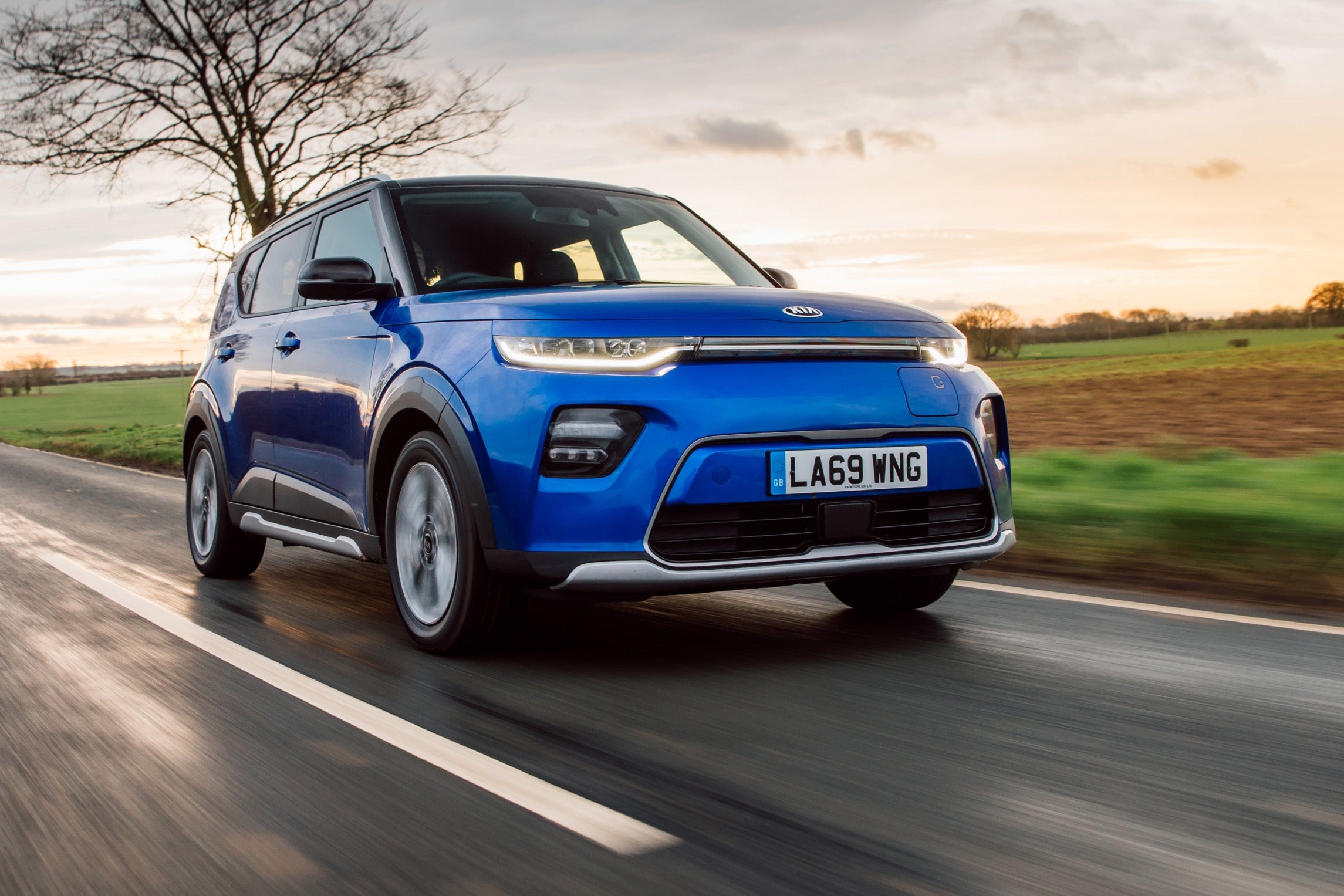 The Kia Soul EV is a car that has been transformed by its electric drivetrain – from mediocre to really rather good.
Inside, its boxy shape translates into lots of headroom and you'll find you have space for four adults and, while the boot isn't huge, it does have a usable shape. Kia has brimmed the EV with equipment so you get kit like a leather interior, powerful Harman Kardon stereo, heated seats and a heated steering wheel all fitted as standard.
The Soul's electric drivetrain is one of the best you'll find on any car. It produces 201PS and gets from 0-62mph in 7.6 seconds – so you can surge silently from one corner to the other with minimum fuss. Even the range is very good – it'll get 280 miles on a charge officially, which makes 200 easily attainable in the real world.
Mercedes-Benz E-Class
Year launched: 2016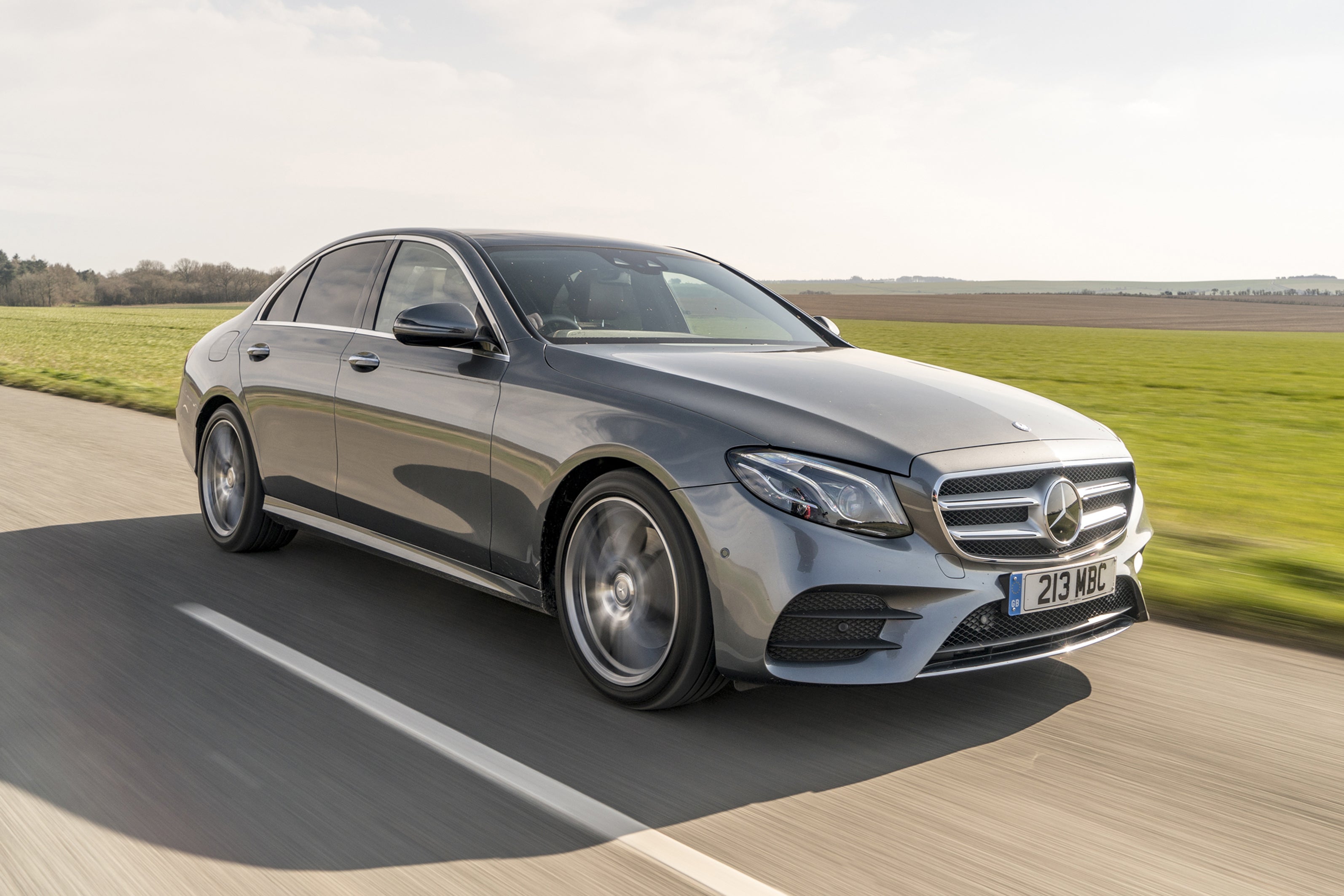 The Mercedes E-Class could just be the best car for older drivers, period. Those handsome looks tell others that retirement is treating you well and are fitting garnish for the beautiful interior.
The E-Class's spacious cabin has a mixture of swoops and curves that mean it feels more luxurious than newer rivals and an option's list as long as your arm means you can make it look exactly how you want. Naturally, you can also specify heated, cooled and massaging front seats.
For the full luxury barge experience, you'll want to specify the optional air suspension which makes it feel like you're floating on a bed of air – because you are. While you're at it, it's also worth going for Mercedes' optional autonomous driving aids which effectively drive the car for you on the motorway. You can choose from a range of petrol, diesel and hybrid engines, but the E 220 d diesel is affordable to buy and cheap to run – making it our pick.
Skoda Superb Estate
Year launched: 2015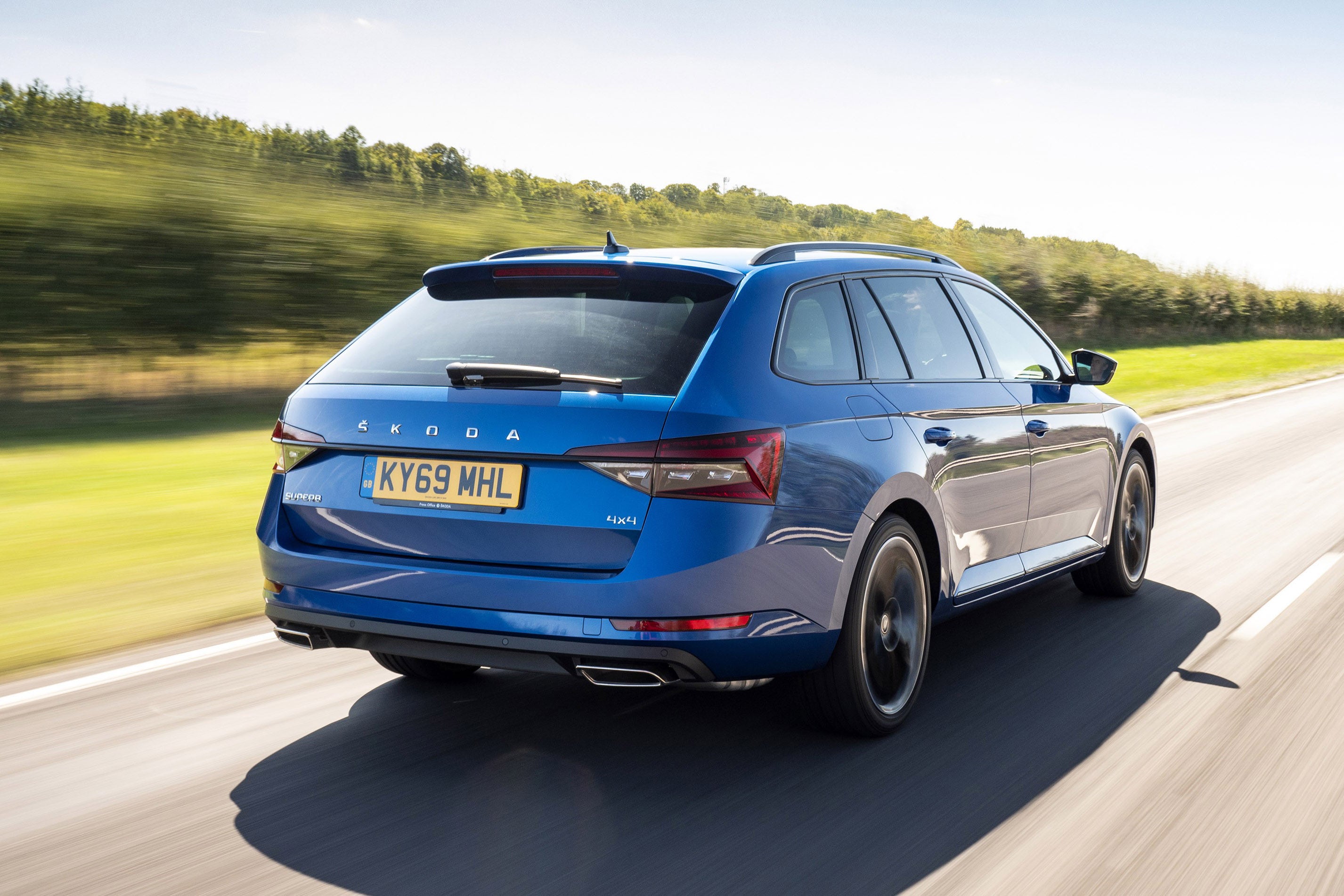 When the Skoda Superb Estate was launched back in 2001 the firm had estates from Mercedes and Volvo squarely in its sights and this latest model deserves to be compared to both – it's that good. The winning combination starts with the Superb's looks which are smart but restrained.
The inside follows the same mould. You don't get the glitzy trim pieces you get in a Mercedes but the Superb's interior feels very well built and is very easy-to-use. Even if you're very tall, you'll find there's room to stretch out in the front, acres of legroom in the back and a boot so big you could get lost in it. You'll struggle to get more space for your money.
The Superb's suspension is soft and compliant and you can choose between a range of petrol, diesel and petrol-electric hybrid engines – all of which are excellent.
Toyota Corolla
Year launched: 2019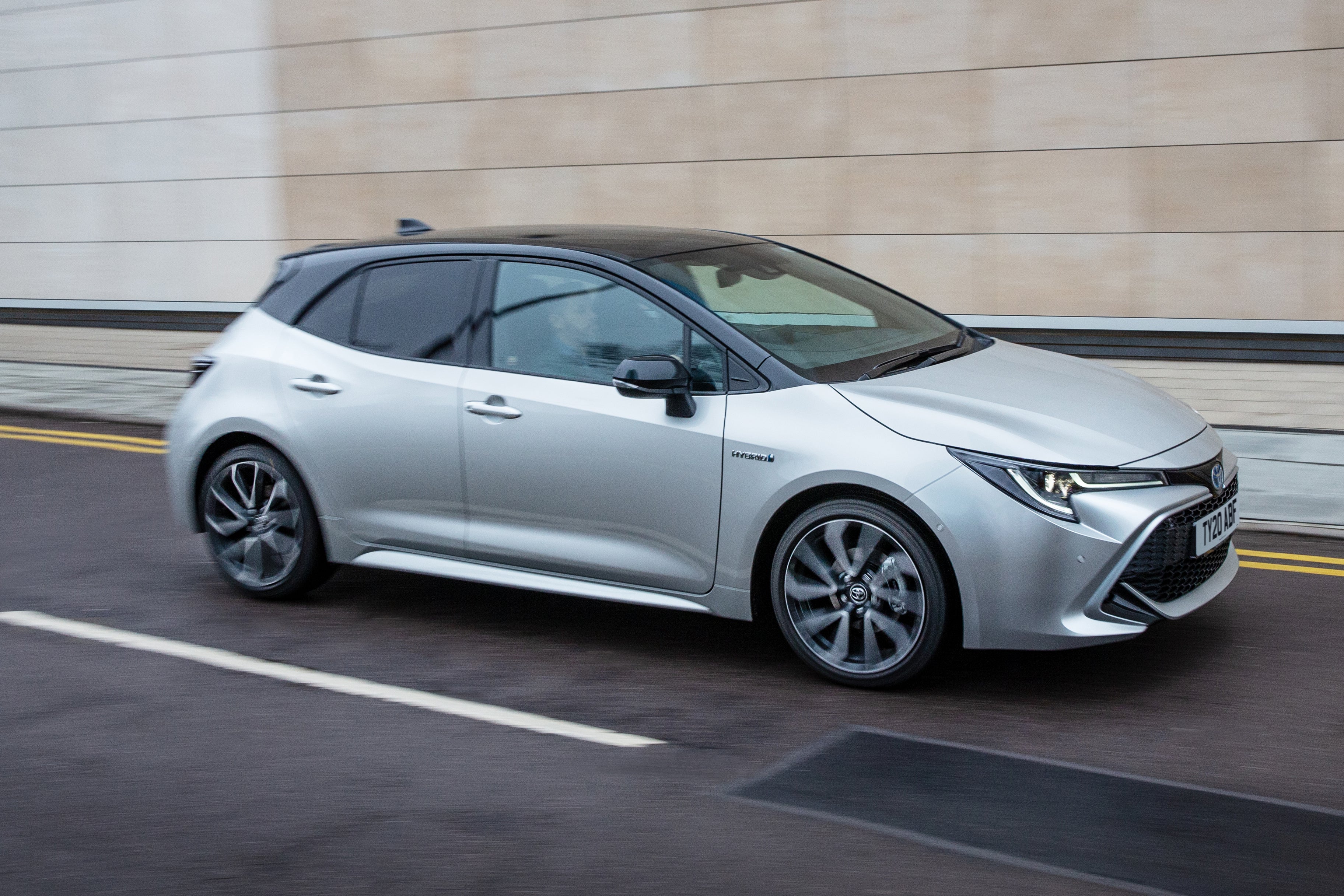 The Toyota Corolla is famed for being boring but this new model rewrites the rule book courtesy of a bold design with a piercing mono-brow front end and well-judged curves. Yet you can expect it to have everything you like about the old model – like its peerless reliability.
Inside, it feels very well built and the infotainment screen is plumped exactly where you want it – on top of the dashboard, right in your line of sight. You also get space for four and while the boot isn't huge, you can solve this by going for the big-booted estate model.
The Corolla comes with a choice of two petrol-electric hybrid engines but the 120PS 1.8-litre version is plenty quick enough and returns spectacular fuel economy in town. In the city, the Corolla mostly drives on electric power making it very relaxing, while a comprehensive suite of standard autonomous driving aids takes the strain out of motorway cruises.
Volvo V90
Year launched: 2016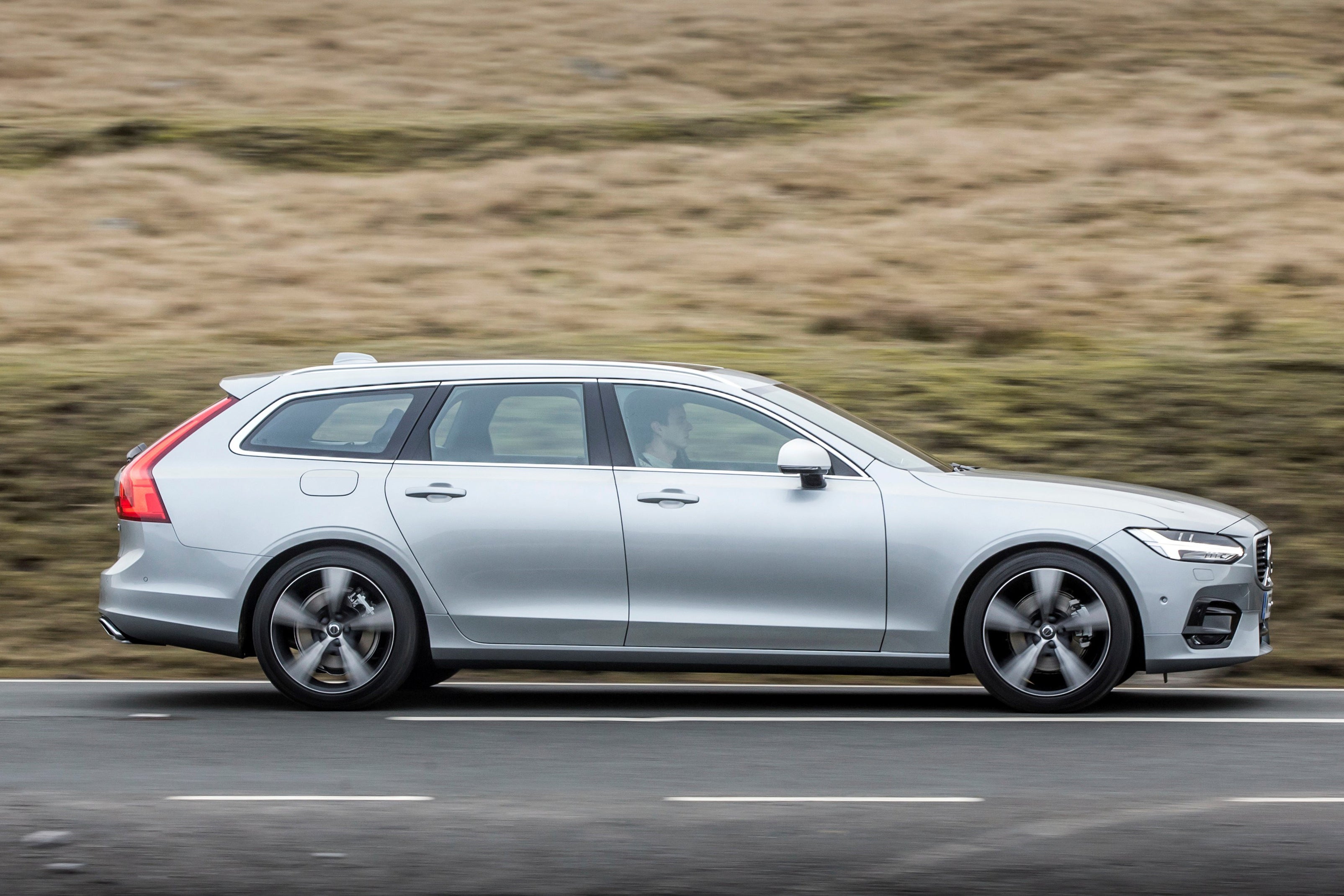 The Volvo V90 manages to look just as classy as its rivals from Mercedes and BMW without being overly flashy.
That's just as true on the inside where you'll find an iPad-like infotainment screen and a simple fuss-free design that features expensive materials like unvarnished wood and cold-to-the-touch metals. You'll also find some of the most comfortable seats in the business – so much so that you'll likely get out of the Volvo feeling more comfortable than you did getting in. Factor in the large, square and easy-to-load boot and the V90 gets full marks for practicality.
The V90 is more engaging to drive than Volvo's stodgy old models, but it's at its best cruising quietly on the motorway. You can choose from a range of engines including the powerful T8 petrol-electric hybrid which can run on cheap electric power alone for short distances.
Citroen C5 Aircross
Year launched: 2019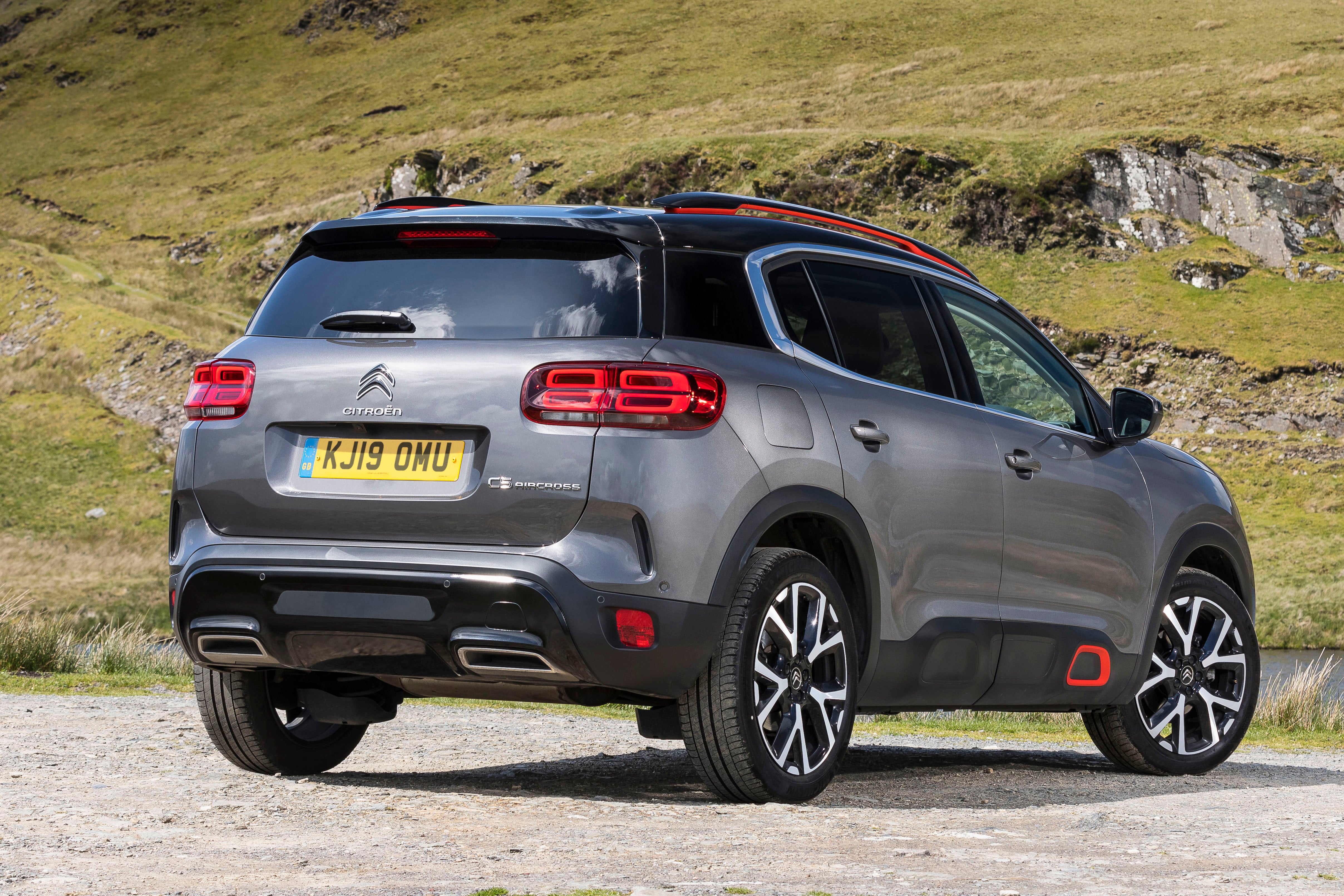 Okay, so the Citroen C5 Aircross might not be for the shy and retiring (pardon the pun), but there is method behind the madness because this is a car that has been designed from the ground up to be comfortable.
You'll realise that the minute you get sat behind the steering wheel and feel the deep cushioning on the driver's seat. All the seats are packed with thick memory foam that's designed to keep you as cosseted as possible. Getting in is also that bit easier thanks to the raised ride height and there's plenty of room for four and their luggage.
Out on the road, the Citroen's comfort biased suspension floats over bumps like a hovercraft and its cabin is quiet. You can choose from a range of petrol and diesel models, but the 180PS diesel model has effortless performance and comes fitted with an eight-speed gearbox.
Volkswagen Up
Year launched: 2012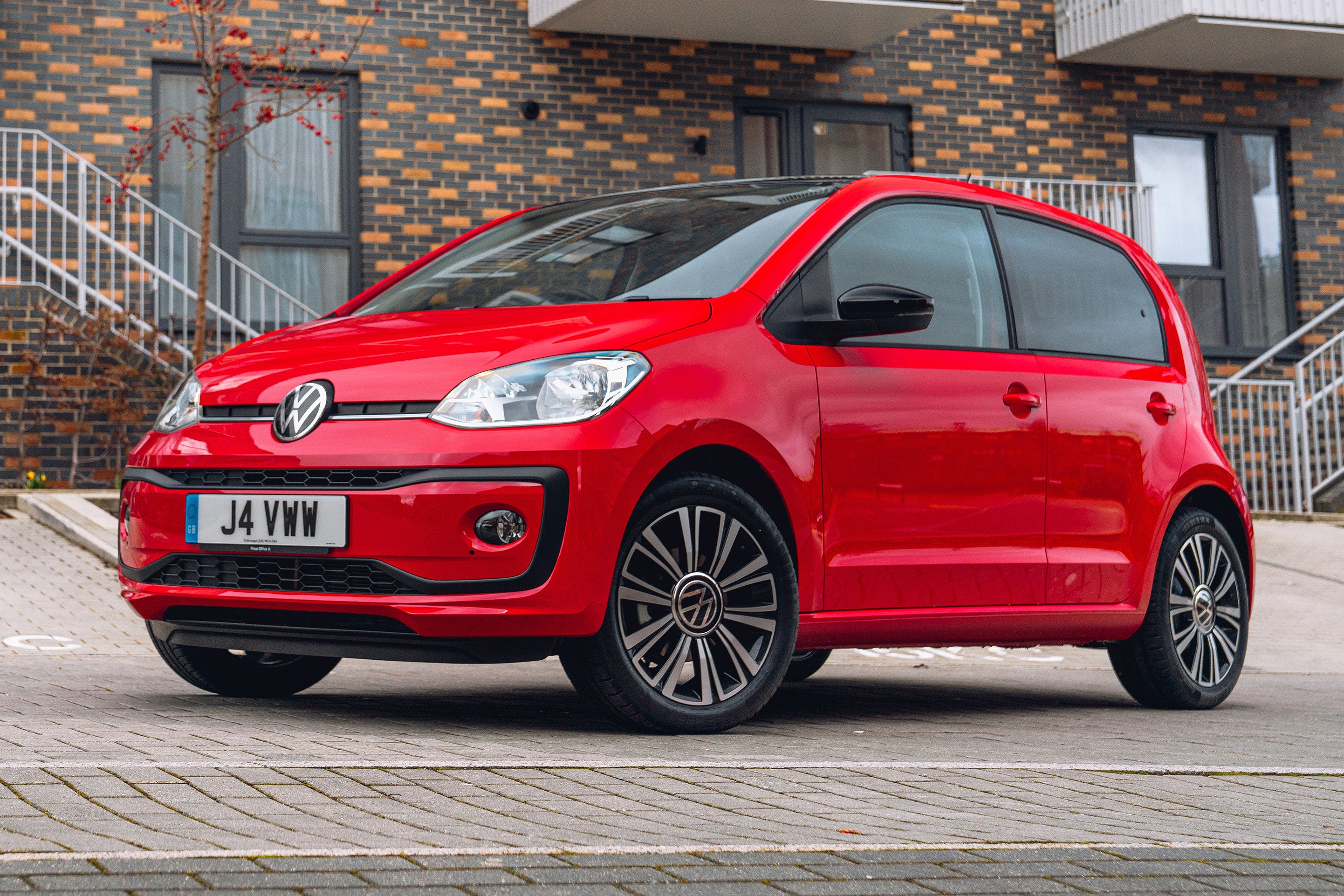 A bit like the Polo, the Volkswagen Up feels like a bigger car than it is so don't be put off by its dinky proportions – it's one of the best cars for older drivers.
There's room inside for four adults and while the boot isn't huge, it's one of the biggest you'll find in a car like this. The Up is also available with five doors giving you brilliant access to the back seat.
The Volkswagen's tiny dimensions mean it's a treat to drive in town and you can get it parked almost anywhere. What's more of a surprise is that it's relatively quiet on the motorway and feels very stable. Running costs are tiny and if you spend a few hundred pounds more you can have it with a turbocharged petrol engine that makes the Up very flexible – overtaking is a cinch and you won't need to change down a gear every time you spy a hill.
Honda Jazz
Year launched: 2020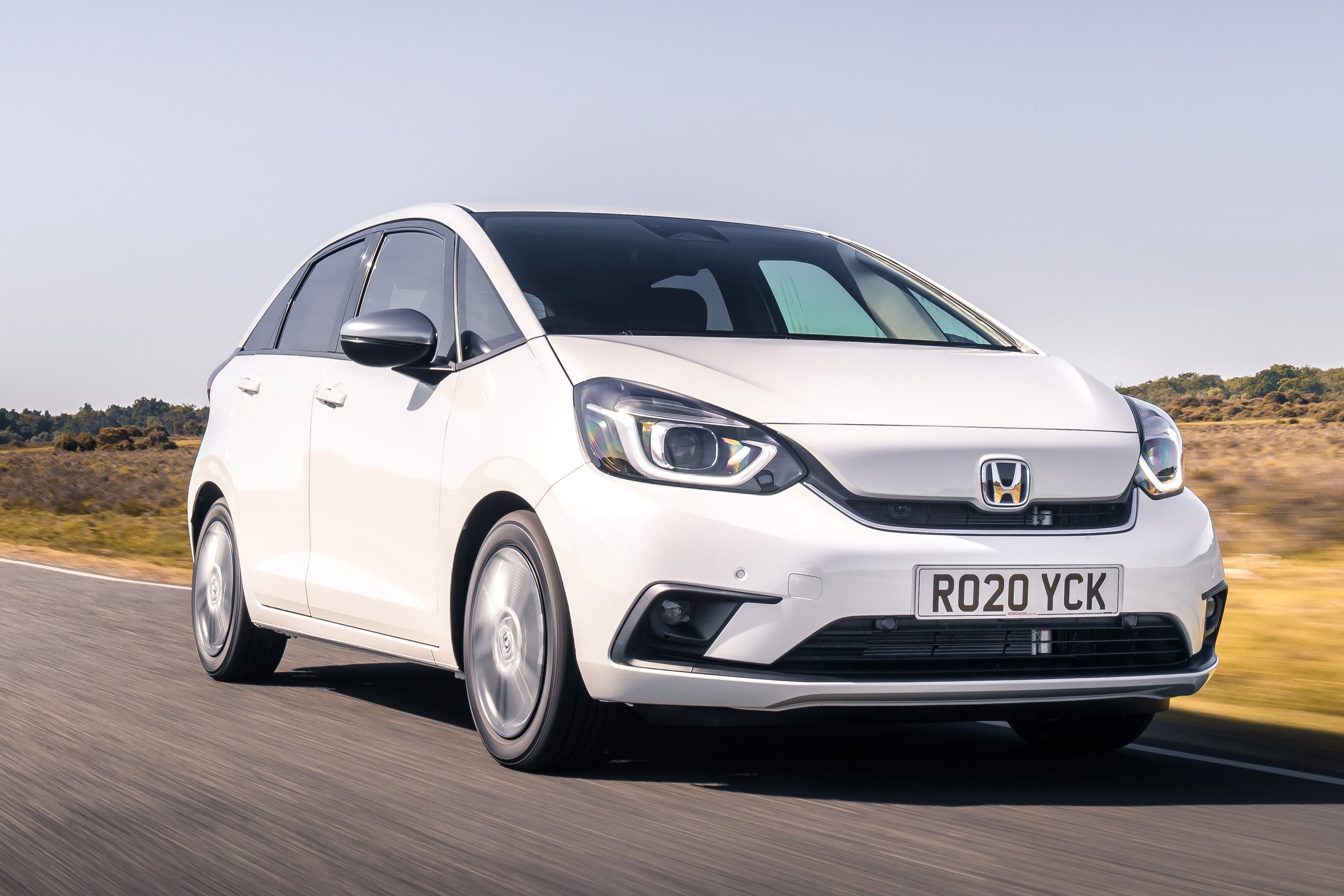 The Honda Jazz is another car that makes it onto our list of best cars for older drivers thanks to its impressive comfort.
Even getting into the Jazz is easy because it has a taller body than most other city cars and once you're in, you'll find there's plenty of room in both the front and the back seats. The Honda's got a few tricks up its sleeve too like its 'Magic' back seats which fold up like cinema chairs so you can carry tall items in the footwell. Perhaps more surprising is that the infotainment system is intuitive to use, not something Honda's famed for.
The Jazz only comes with a petrol-electric hybrid engine which makes it very cheap to run but also very quiet and comfortable. Factor in the light controls, standard automatic gearbox and raised driving position and this is one of the easiest cars to drive on our list.
Range Rover
Year launched: 2013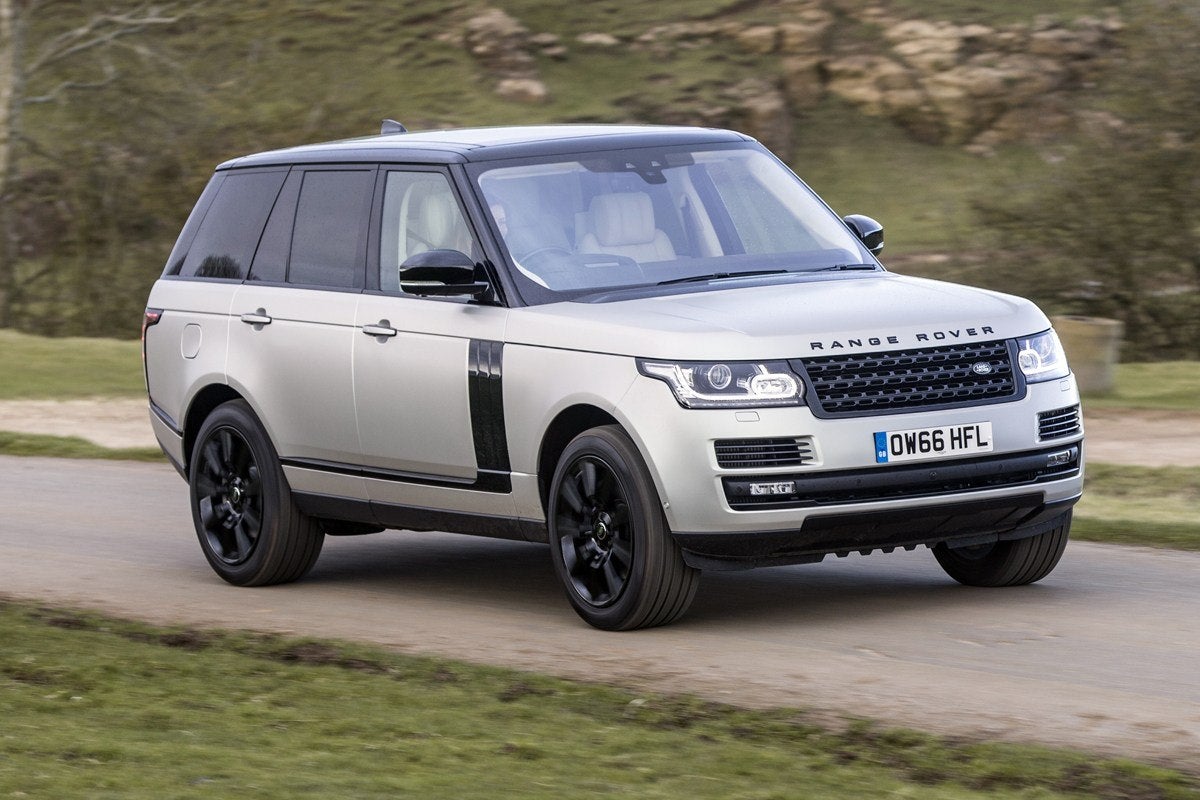 You've worked hard all your life and now it's time to reward yourself with the car of your dreams – a car like Land Rover's Range Rover.
The Range Rover is the very definition of luxury. It drops it's air suspension to help you get in before raising it again to give you a brilliant view of the world around you and, once you're in, you'll see most of the cabin is decked out in expensive trims. The seats are very comfortable – you can have them heated, cooled and with a massaging function – and the cabin has room for four people with a massive boot.
The clever suspension pays dividends when you hit the road because it can iron out bumps like few other cars. But it also makes the Range Rover unstoppable off-road, raising the underside of the car out the way of obstacles. The Range Rover can be had with petrol and petrol-electric hybrid power, but it makes the most sense with one of the firm's diesel engines which provide decent performance and reasonable running costs.
If you're rolling into your formative years, chances are, you're going to want a car that's comfortable and easy to get in and out of. We've chosen a wide range of cars that do just that – from tiny city cars to hulking great SUVs – but we've also chosen cars that are the best in their class judged over a wide range of criteria.
Taller cars tend to be easier to get in and out of – a Mazda MX-5 sports car might seem like a great idea, but the shine will soon wear off if you have to crawl just to get behind the wheel. Most modern cars come with a driver's seat that's height adjustable so you can slide onto the seat rather than dropping into it. Crossovers go one step further by having a higher body entirely.
Even small cars come packed full of safety features such as automatic emergency braking that'll apply the brakes if it senses the car is going to be involved in a front end shunt. Most small cars are also available with active cruise control and lane assist, which means they can accelerate, brake and steer themselves on the motorway. Spend more on a larger car – particularly a premium model – and you'll likely be able to spec a suite of autonomous driving aids that mean the car could, if the law allowed, drive itself.
Toyota Corolla
1.8 VVT-i Hybrid Excel 5dr CVT
Manufacturer Approved
Listers Toyota Boston

Lincolnshire, PE216PA
PCP: £394.46/mo
Representative example: Contract Length: 36 months, 35 Monthly Payments: £394.46, Customer Deposit: £4,047.00, Total Deposit: £4,047.75, Optional Final Payment: £12,737.00, Total Charge For Credit: £3,605.85, Total Amount Payable: £30,590.85, Representative APR: 6.9%, Interest Rate (Fixed): 6.67%, Excess Mileage Charge: 4ppm, Mileage Per Annum: 10,000
Toyota Corolla
1.8 VVT-i Hybrid Design 5dr CVT
Manufacturer Approved
Steven Eagell Toyota Northampton

Northampton, NN39HX
PCP: £469.83/mo
Representative example: Contract Length: 36 months, 36 Monthly Payments: £469.83, Customer Deposit: £2,775.00, Total Deposit: £2,775.00, Optional Final Payment: £469.83, Total Charge For Credit: £1,188.88, Total Amount Payable: £19,688.88, Representative APR: 4.9%, Interest Rate (Fixed): 2.52%, Mileage Per Annum: 10,000
Toyota Corolla
2.0 VVT-i Hybrid Excel 5dr CVT
Manufacturer Approved
Listers Toyota Boston

Lincolnshire, PE216PA
PCP: £226.48/mo
Representative example: Contract Length: 36 months, 35 Monthly Payments: £226.48, Customer Deposit: £2,844.00, Total Deposit: £2,844.15, Optional Final Payment: £11,783.00, Total Charge For Credit: £3,592.95, Total Amount Payable: £22,553.95, Representative APR: 8.9%, Interest Rate (Fixed): 8.54%, Excess Mileage Charge: 8ppm, Mileage Per Annum: 10,000